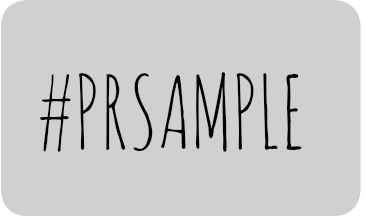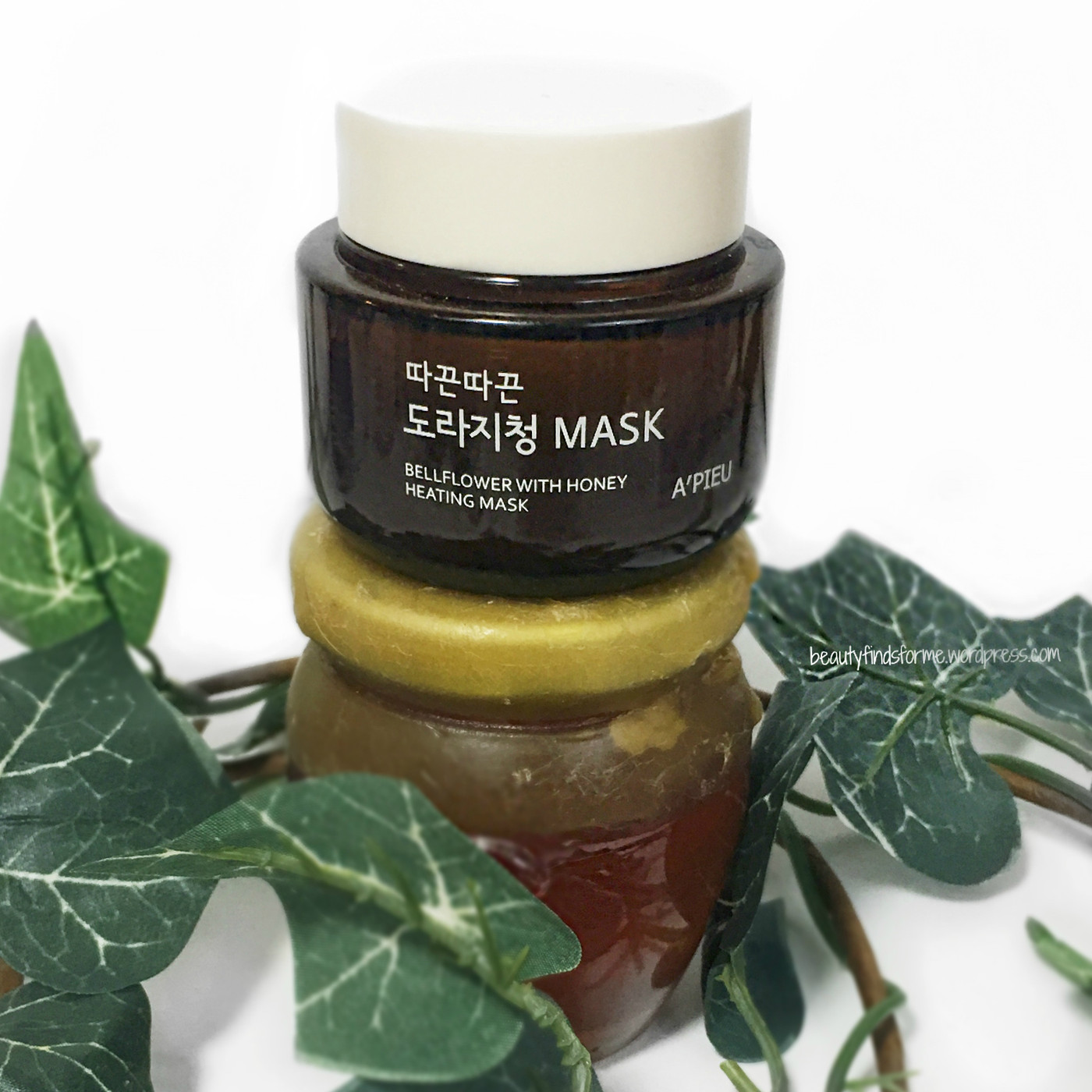 A'Pieu is an affordable K-Beauty brand that has made some stellar products.  You don't have to spend a lot of money on skincare items, just find ones with great ingredients and read reviews!  They did a fantastic job with their Madecassoside line, based on rave reviews from other bloggers and I loved their Cocorico Silk Blanket  Facial Sheet masks.. and now, I am seeing the rumblings of a Hanbang line (crosses fingers) with this Bellflower with Honey Heating mask pack.  I hope this does well and they do release a series of these types of products as I totally adored Hanbang skincare! Premier Korean online store Jolse sent me their A'Pieu Bellflower With Honey Heating Mask for review purposes.
My skin type and concerns:  Oily, aging, blemish prone, pores, hyper-pigmentation, fine lines and wrinkles.
image credit from jolse
The two star ingredients in this nourishing and moisturizing wash off mask pack is bellflower root extract (5,000ppm)  and honey (1,000ppm).  Bellflower, also known as balloon flower, has long been used as an anti-inflammatory medicinal herb in TCM but also has skincare benefits, due to a rich source of saponins (skin-soothing anti-oxidants),  betulin (heals wounds due to its antibacterial and anti-inflammatory benefits) and glucose, which is an water-binding humectant and conditions your skin.  Honey is well known for its deep moisture abilities, has antibacterial properties that will speed up wound healing (such as acne) and prevent additional infection. The wonderful texture of honey will keep moisture close to your skin, which makes for a glowing and radiant complexion. Not only does honey keep moisture in your skin, but it is humectant, which means it attracts moisture too! Honey is also an antioxidant, which means it helps repair and combat any damage caused by free radicals and prevents premature wrinkling.
This also has glycerin as its first ingredient, which also helps with wound healing and is a humectant, sealing in moisture, maintains the skin's water balance on an inter-cellular level, which makes the skin look healthy, moist, soft to touch and leaving your skin looking radiant and supple. Squalane penetrates and absorbs rapidly into your skin and has anti-oxidant properties, helping prevent UV damage and hyper-pigmentation age spots, helps cellular growth and is an anti-bacterial. This is an excellent moisturizing ingredient.  This mask pack does have a lot of oils in it ~ lemon peel, bergamot, geranium, sage, lime, orange peel, pine, sage, patchouli and eucalyptus, which could cause sensitivities for some skin types, but for my oily skin, I love these as they provide blemish busting, anti-inflammatory, antibacterial and astringent properties.
image credit from jolse
Ingredients: glycerin, purified water, dimethicone, hydroxyethyl acrylate/sodium acryloyldimethyl taurate copolymer, betaine, platycodon grandiflorum (bellflower) root extract, honey, cetearyl alcohol, squalane, glyceryl stearate, PEG-100 stearate, polysorbate 60, theobroma cacao (cocoa) extract, tocopheryl acetate, trehalose, citrus limon (lemon) peel oil, citrus aurantium bergamia (bergamot) fruit oil,  dextrin, pelargonium graveolens flower oil, citrus aurantium dulcis (orange) peel oil,  citrus aurantifolia (lime) oil,  pinus sylvestris leaf oil, salvia officinalis (sage) oil, pogostemon cablin oil, eucalyptus globulus leaf oil, disodium EDTA,  phenoxyethanol, chlorphenesin, caprylyl glycol, ethylhexylglycerin cosDNA analysis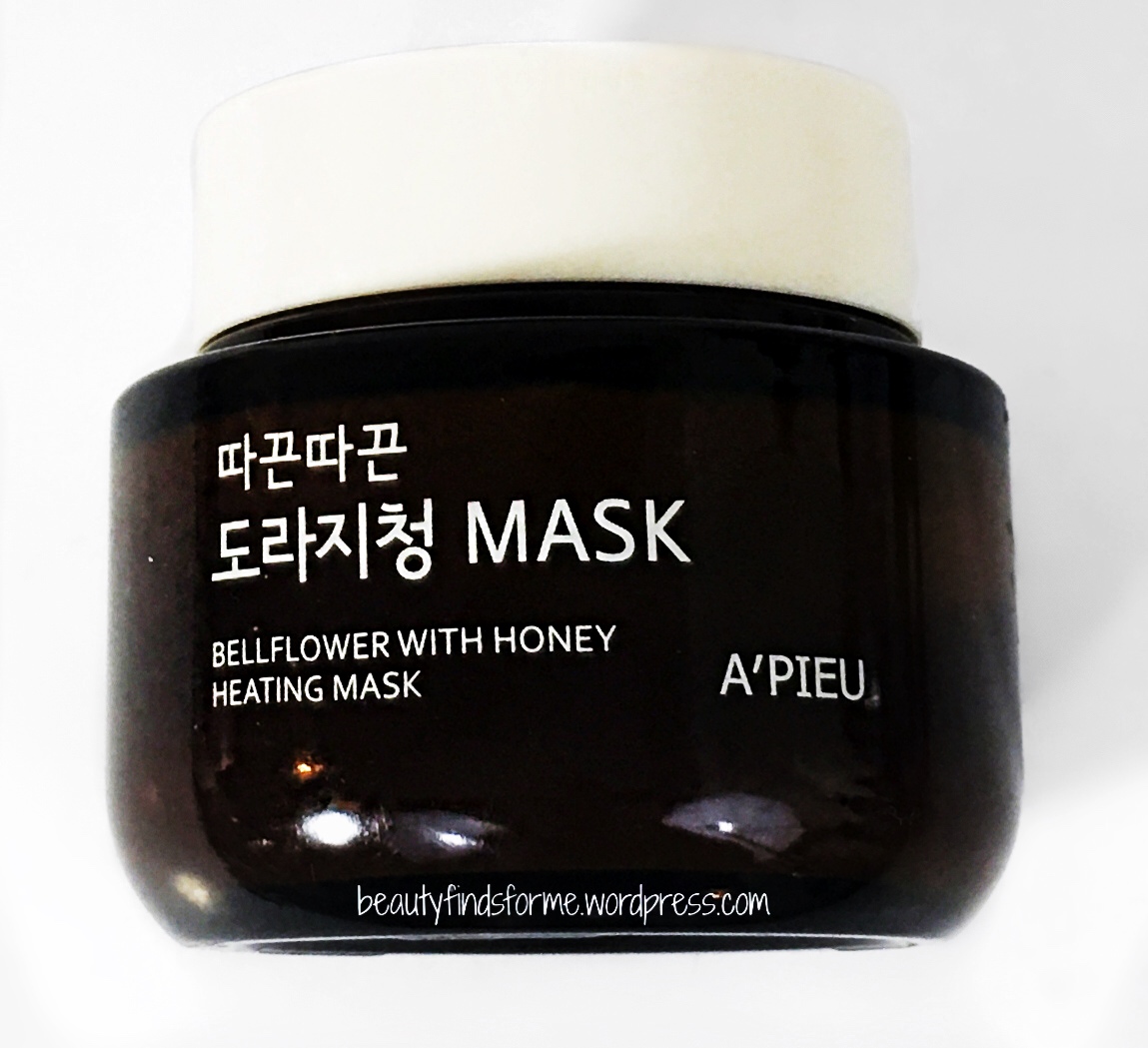 This comes in a nice squat brown jar with a cream colored lid.  It looks very cute and when I open it up, the lovely scent of hanbang-y spicy goodness just comes through. The gel is thick and sticky ~ it really looks like a dark amber honey!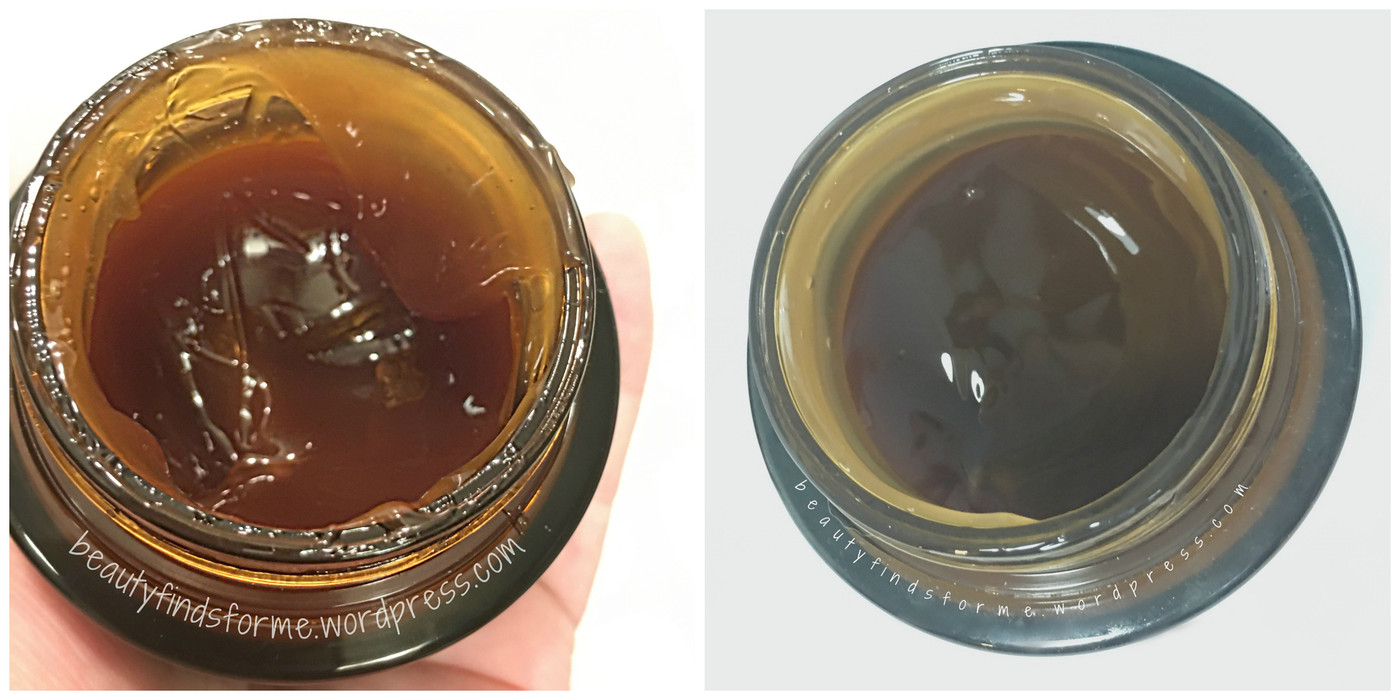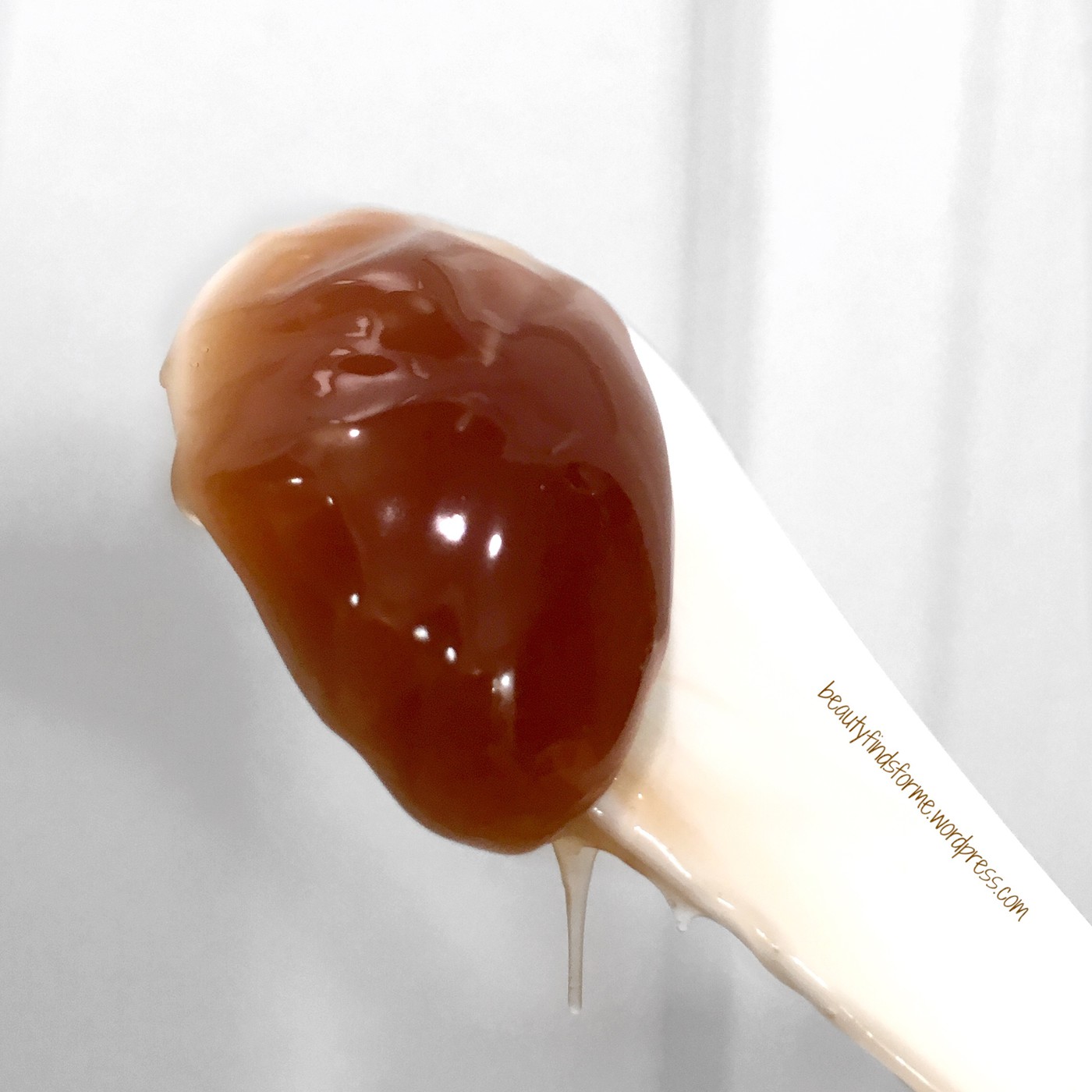 Now, like just about every other heating mask pack I have used, this one does not heat up.  You have to gently massage it for a few minutes first after applying ~ you will feel some warming due to the friction of your hands and the rich, moist jelly mask.  After massaging, leave on for 10 to 15 minutes and then rinse off.   This mask DOES not drip or slide off ~ it is that thick and it will stick to your face, so if you need to move around during those 15 minutes, you can.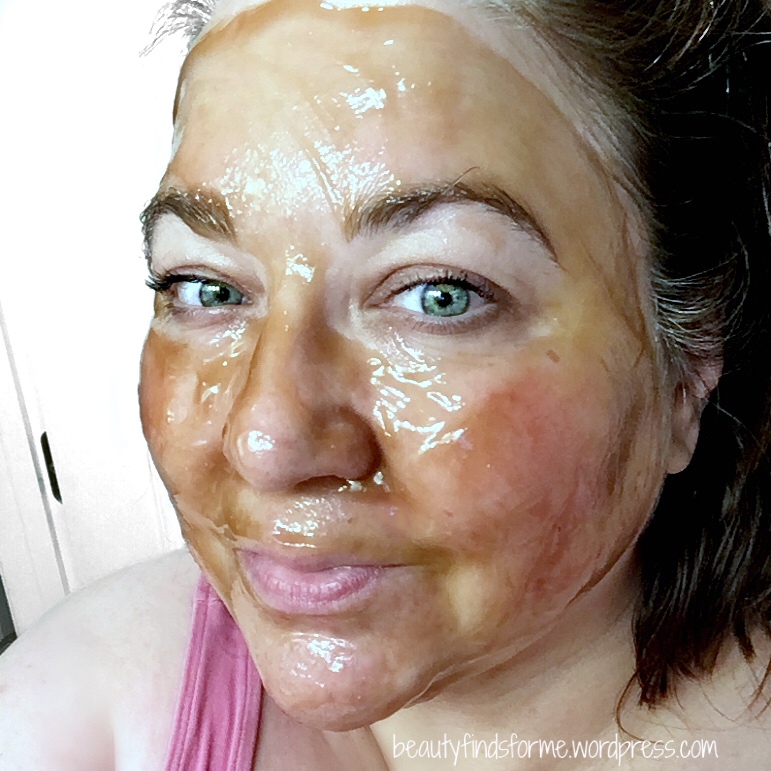 I will say that despite the lack of "heat", this is one of the better heating masks I have used.   A'Pieu's Bellflower and Honey mask actually make my pores look smaller ~ thanks to all of the citrus and herbal oils in there ~ and my skin felt really soft, moisturized and looked more refreshed.  I Did This:  If you do get some of this in your mouth, it actually  tastes pretty good ~ like those sweet lemon honey tea drinks!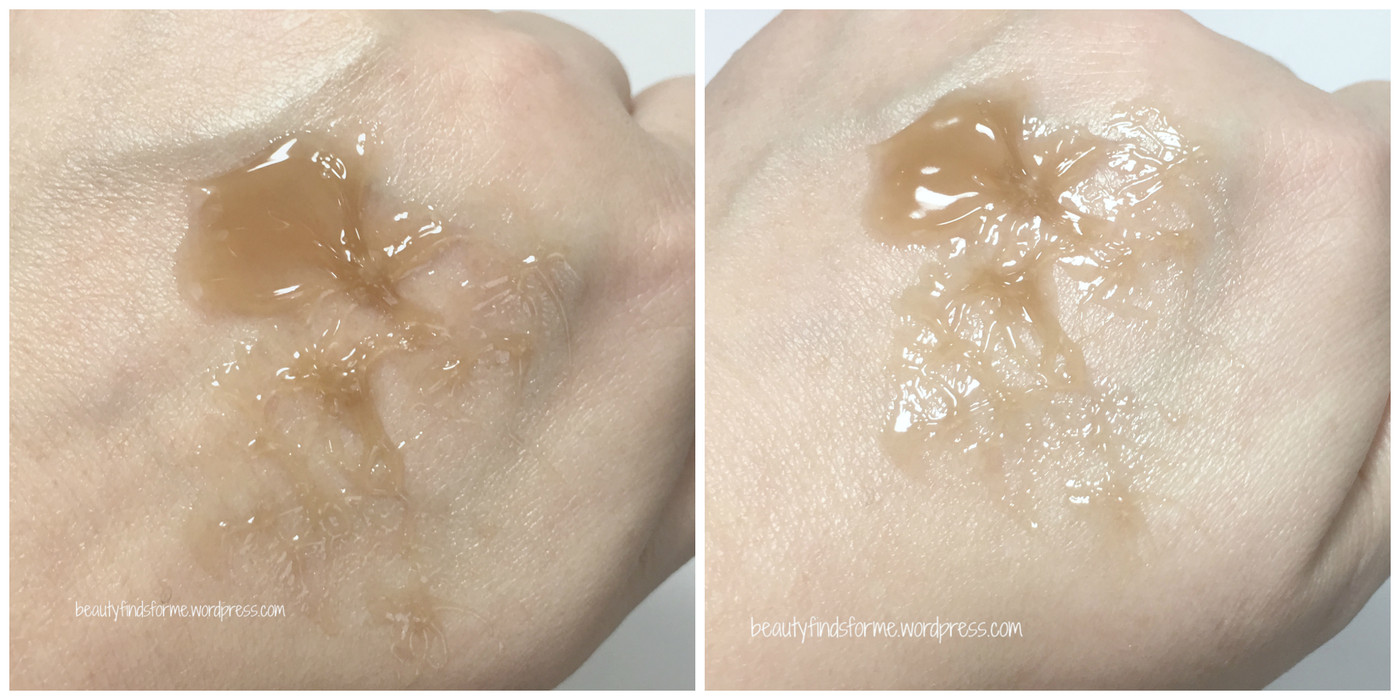 Due to the thickness of this mask, you can also use this as in-shower mask pack as it won't drip or slide off.  That way, you can apply pre-shower, then take your shower and rinse off without worrying it will slide down the drain.  In fact, A'Pieu even gave a tip to use this as an in-shower mask.
Final Thoughts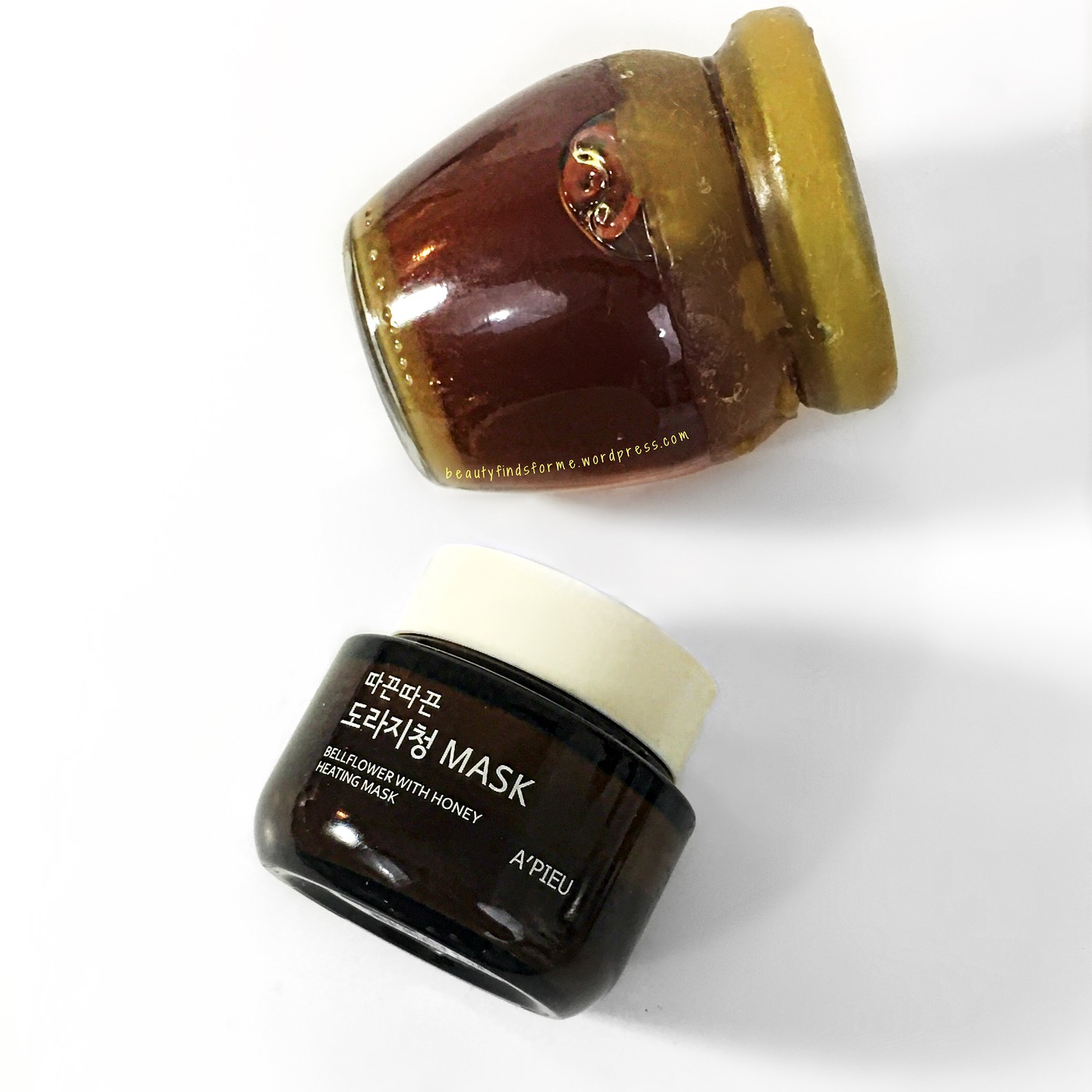 I am not gonna lie here ~ this reminds me a lot of the Make P:rem In-Shower Face Mask, but I like this so much better!! I felt I really got some good results with this one, plus I love that it is 1/2 the price of Make P:rem's product.  Make P:rem just sat on my face and I never felt it did much for my skin other than moisturize.  I also love that A'Pieu has less ingredients than Make P:rem (by a lot) and no added fragrance, which Make P:rem has ~ and they have a floral scent to the mask.  So, if you want to try a product that is less expensive and just as good if not better than the Make P:rem version, get this one by A'Pieu
image credit from jolse
You can purchase this 110 grams of hanbang honey delight at Jolse for around $13.00 USD (click here to purchase).  Yeah, $13.00 bucks for a dup for Make P:rem's In Shower Mask and it is SO much better!  All prices will fluctuate slightly due to the Korean Won/USD conversion.  Jolse has free shipping all the time, ships internationally and gives out free samples.

disclaimer: this product was sent to me for review purposes. all opinions are my own and are unbiased