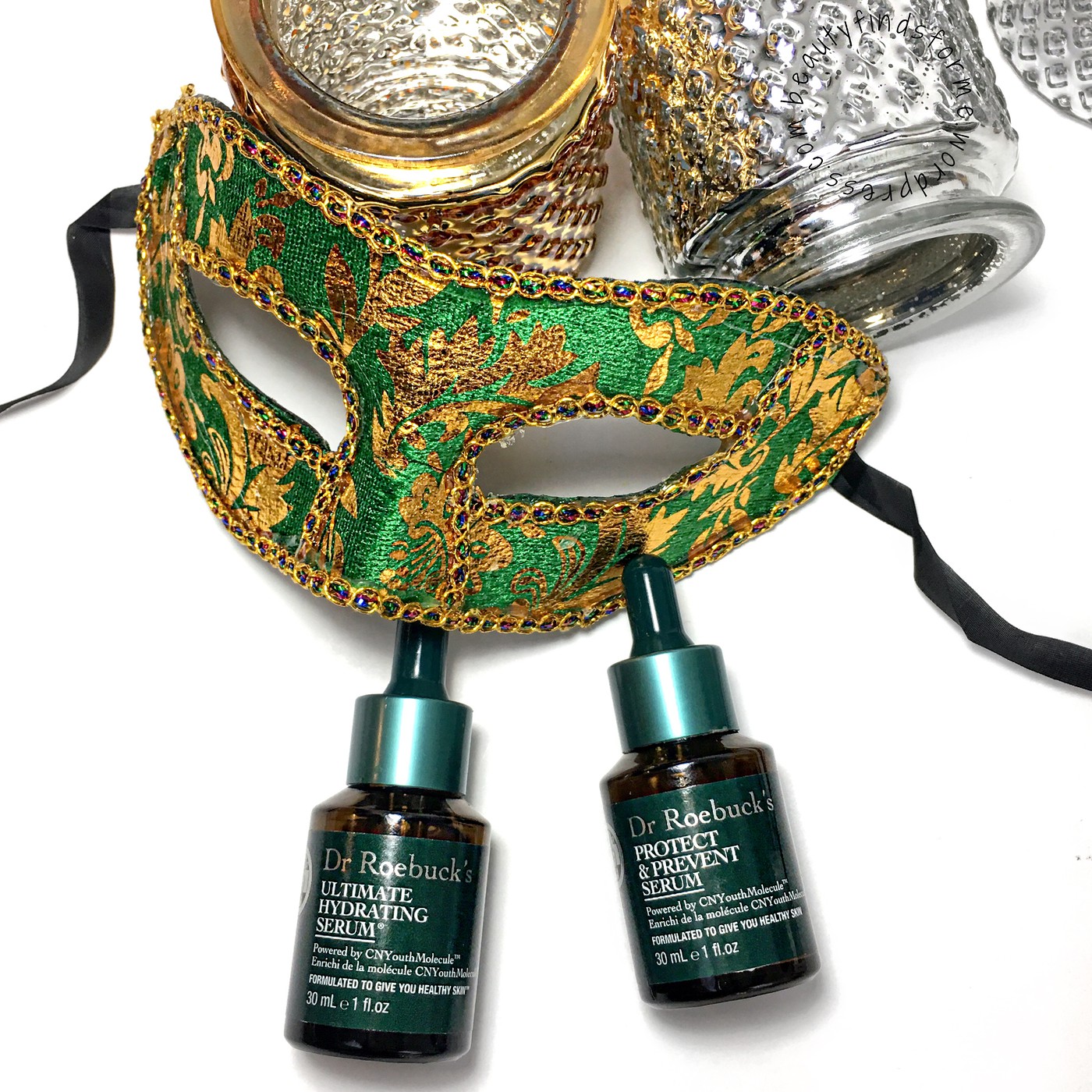 Last year, I was introduced to Dr Roebucks's and they sent me a few products to try out ~ I did review their POLISH 2-in-1 Facial Scrub here along with an initial impression of the Ultimate Hydrating Serum.  I am so fortunate to bring you some more reviews with Dr Roebuck's, including the final review of the Ultimate Hydrating Serum plus their Protect + Prevent Anti-Pollution Serum.

Dr Roebuck's is a company that comes from the Land Down Under ~ you know, Australia!  This is a family business that actually started out back in 1978, when the physician parents of identical twins, Kim and Zoe Roebuck, developed a cream to help treat their eczema.  Kim and Zoe have expanded on the Dr Roebuck's skincare line, using quality ingredients, formulated in Australia.  Dr Roebuck's philosophy is minimal ingredients with maximum results ~ their products do not contain harmful fillers, chemicals, sulfates, PEG's, petrochemicals, added fragrance, color, phthalates, parabens or BPA and they are cruelty free.  Their products are dermatologically tested for sensitive skin and they use multi-functional natural ingredients along with organic essential oils .
Skin Concerns:  Oily, blemish prone, aging, pores, fine lines/wrinkles and hyper-pigmentation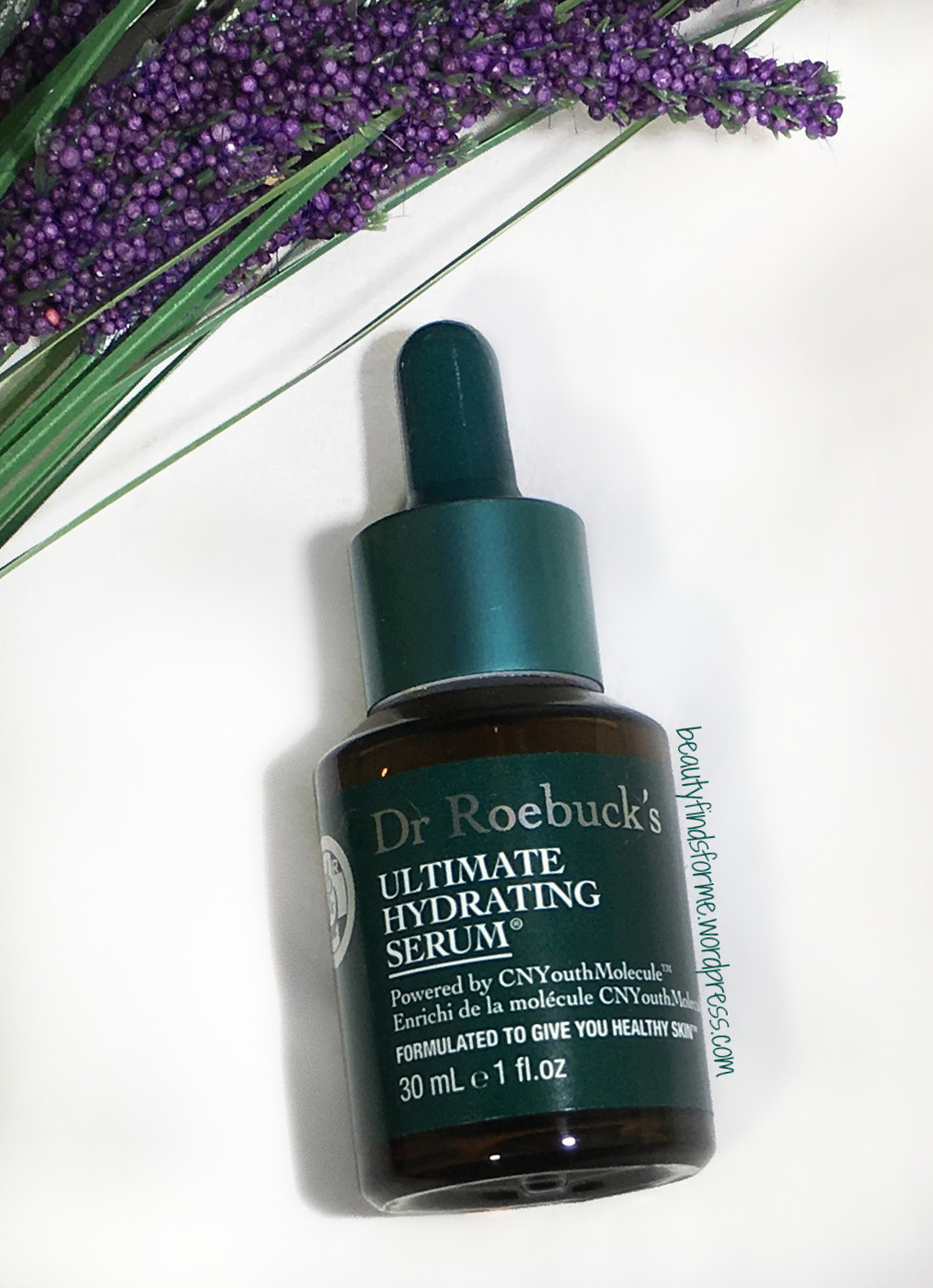 I have been using the  Ultimate Hydrating Serum for a while now and it is almost gone, down to the last few drops, so I thought I would follow up with my original initial impressions.  Not a lot has changed from initial impressions, so I will repeat them here and then my final testing results.  This serum is design for those whose skin is dehydrated and is also good for sensitive skin.  This serum seems to be more than just hydrating ~ it is an anti-aging serum as well, due to its rich ingredient list. This serum is designed to moisturize and hydrate, while supporting your skin's elasticity. It has a proprietary ingredient ~ CNYouth Molecule, containing 5 actives:  hydrating and skin-plumping hyaluronic acid, vitamins B3 and C, firming and brightening ubiquinone ~ also known as CoQ10 that helps with elastin production and is an anti-oxidant and finally, soothing and hydrating aloe vera.  This also contains anti-aging peptides ~  palmitoyl tetrapeptide-7 and  palmitoyl tripeptide-1 which will help aid in collagen production, repairing wrinkles and skin issues.  It has brightening niacinamide, nourishing and moisturizing squalane and AHA citric acid to help gently exfoliate.

Ingredients: Aqua, Propanediol, Aloe Barbadensis Leaf Juice, Coco-Caprylate/Caprate, Ascorbyl Glucoside, Creatine, Glycerin, Sodium Hyaluronate, Retinol, Carnosine, Palmitoyl Tetrapeptide-7, Ubiquinone, Palmitoyl Tripeptide-1, Niacinamide, Squalane, Tocopherol, Lecithin, Tocopheryl Acetate, Hydroxyethyl Acrylate/Sodium Acryloyldimethyl Taurate Copolymer, Pentylene Glycol, Sodium Polyacrylate, Butylene Glycol, Sodium Hydroxide, Polysorbate 60, Sorbitan Isostearate, Polysorbate 20, Sodium Lactate, Carbomer, Potassium Phosphate, Citric Acid, Sodium Benzoate, Potassium Sorbate, Helianthus Annuus (Sunflower) Seed Oil, Limonene, Linalool, Citral, Citrus Aurantium Bergamia (Bergamot) Fruit Oil, Linalyl Acetate, Alcohol, Benzyl Alcohol, Dehydroacetic Acid cosDNA analysis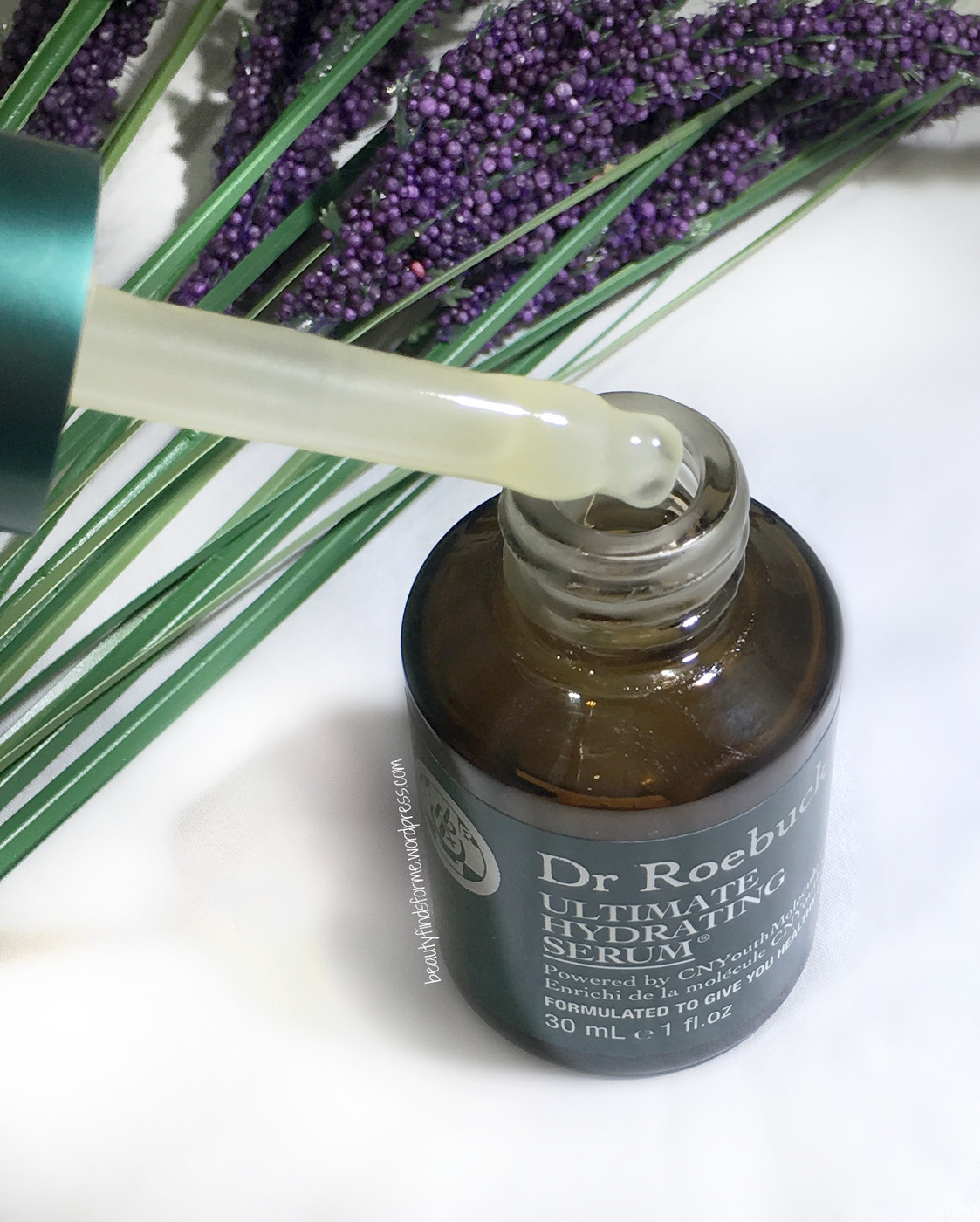 This comes in a lovely brown glass 30 mL bottle with a teal cap and an eye drop applicator.  The applicator is so fussy!  I have a hard time picking up the thick yellowish serum. The serum smells faintly of citrus and despite the serum's thickness, it is not greasy or oily at all . It has a slickness to it, but once is is massage into my skin, it absorbs in quickly with no sticky or tacky residue.  My skin feels very soft and smooth.  
Description:  Little bottle, big results. This hydrating face gel serum does everything from softening fine lines and improving collagen production to moisturizing and evening skin tone. Basically if you're into that fresh-faced, skin-loving effect, this one's for you

Due to this serums lovely list of anti-aging ingredients and its texture on my skin, I am using it to target my forehead and around my eyes as I think this might really help with my fine lines and wrinkles there as well as deeply moisturizing. This serum normalized my oil skin as well as improving my moisture levels by 25% .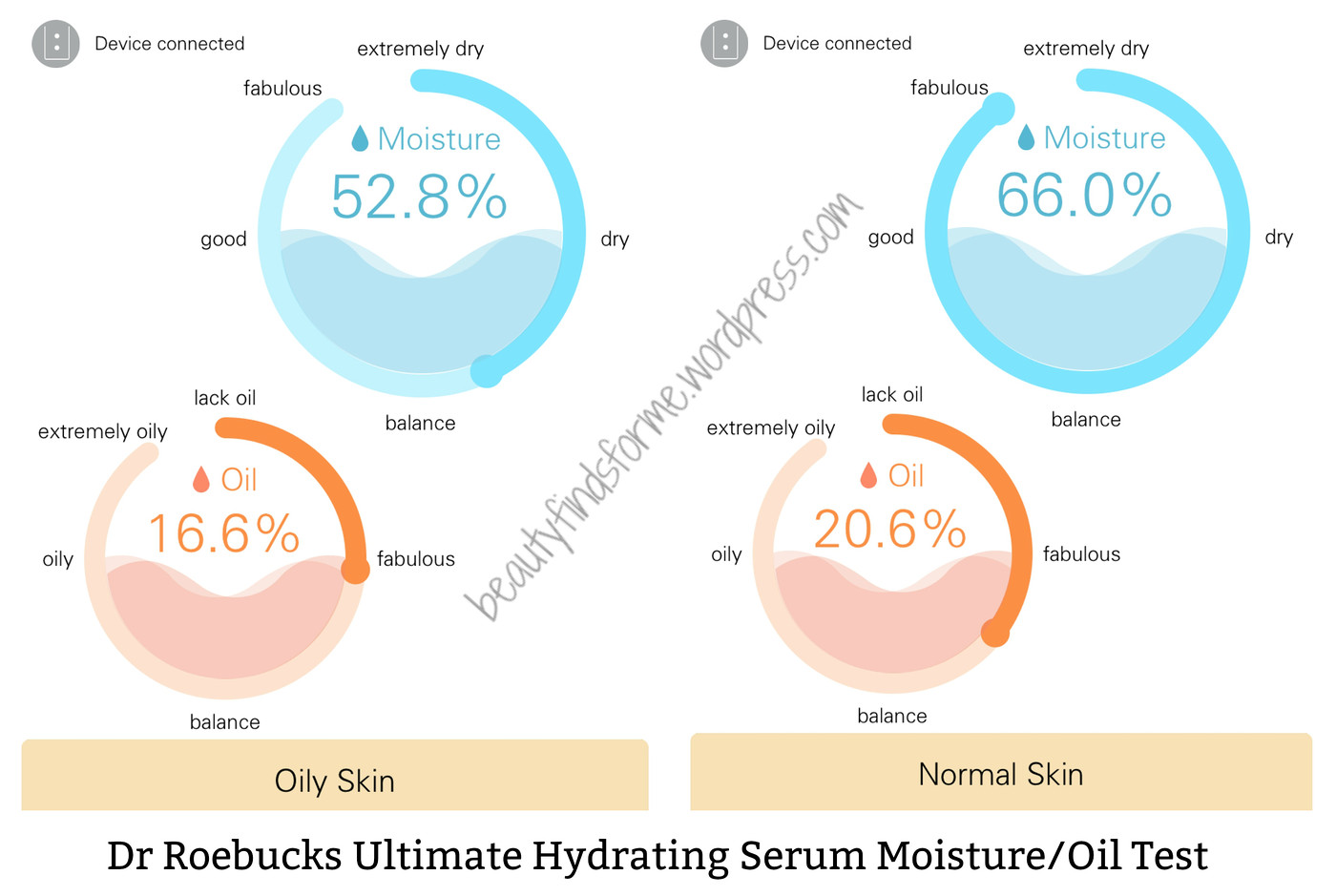 So after using up all of this serum but for a dropper or two, I did wind up using it all over my face as I felt it wasn't doing much to help reduce my fine lines.  What this does is hydrate ~ and quite well at that.  My skin felt plumped up, soft and supple; however, I didn't notice much of anything else.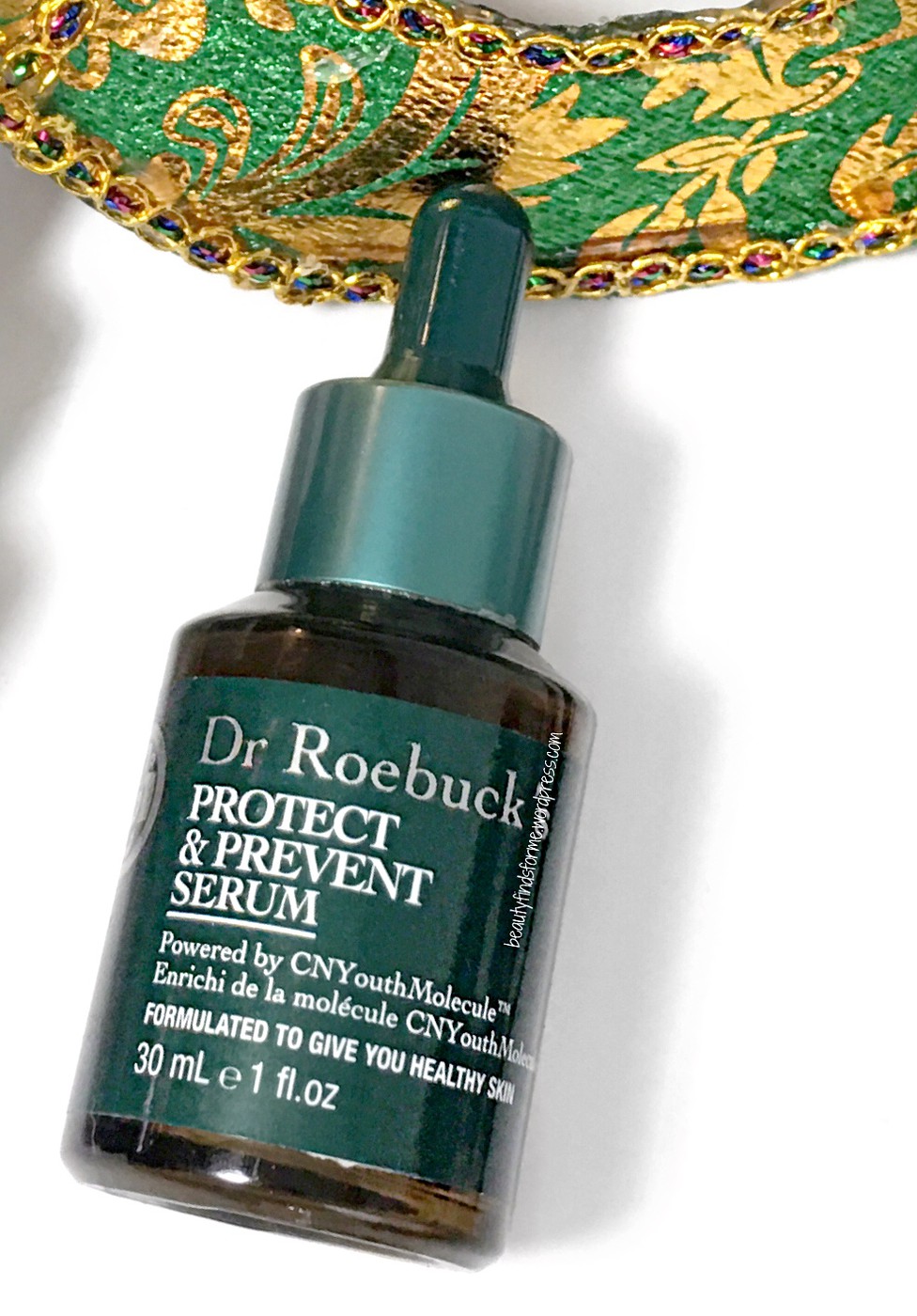 Protect + Prevent Anti-Pollution Serum has been a serum I have been using for a few months now as well and is designed for those whose skin is stressed or depleted ~ stressed can mean over-exfoliated, pimples, eczema and other skin issues. This serum will not only hydrate your skin, but strengthens your skin barrier with ingredients such as myrothamnus flabellifolia ~ aka the resurrection plant as its withered and dried leaves "spring" back to life once it rains.  It is a very powerful antioxidant as it contains quinic acid esters, which are supposed to suppress the signs of aging that are stress induced ~ something I NEED. stress-related signs of aging.  This also contains retinol (vitamin A derivative) ~ an active that helps promote cellular turnover and will help lighten PIH, age/sun-damage hyper-pigmentation and reduce fine lines and wrinkles, while making your skin smooth.  This also contains soybean derived lecithin, which helps to replenish moisture into your skin and repair your skin, due to its high content of essential fatty acids.
This also contains a blemish busting antioxidant in blueberries ~ rich in vitamins A, B and C, it will not only help combat free radicals and reverse damaged skin issue, but it helps strengthen your skin and can help repair broken capillaries.  Blueberry is full of phytochemicals and can help tone and firm your skin.
Two ingredients derived from amino acids are also found in Protect + Prevent Anti-Pollution Serum ~ creatine is composed of arginine and methionine, and it improves skin cellular turnover, increases skin elasticity and can help reduce hyper-pigmentation.  Carnosine is composed of β-alanine and histidine, and it helps combat free radical oxidative damage caused by UV.  It also is an anti-inflammatory along with its antioxidant benefits.
Ingredients: Water, Propanediol, Niacinamide, Aloe Barbadensis Leaf Juice, Coco-Caprylate, Ascorbyl Glucoside, Benzyl Alcohol, Myrothamnus Flabellifolia Leaf/Stem Extract, Retinol, Hyaluronic Acid, Santalum Spicatum (Sandalwood), Carnosine, Vaccinium Angustifolium (Blueberry) Fruit Extract, Rosa Canina Fruit Extract, Panax Ginseng Root Extract, Plukenetia Volubilis Seed Oil, Borago Officinalis Seed Oil, Helianthus Annuus (Sunflower) Seed Oil, Squalane,Creatine, Lecithin, Tocopheryl Acetate, Ascorbic Acid, Potassium Phosphate, Hydroxyethyl Acrylate/Sodium Acryloyldimethyl Taurate Copolymer, Sodium Polyacrylate, Pentylene Glycol, Polysorbate 60, Sorbitan cosDNA analysis

All the serums come in a dark brown bottle to help protect the serum from light and are 30mL.  This also has the same teal cap and fussy eye drop applicator!   This serum has a similar thick gel-texture of the Ultimate Hydrating serum ~ I would say it is a tad bit thicker in its consistency, but not by much.  It also yellowish in color, but has a delightful scent of sandalwood, which isn't surprising as that is one of the ingredients in here.  I will say that despite Dr Roebuck's serums being so thick, once out of the bottle and onto my skin, it applies evenly and smoothly without any sticky or greasy residue.  I am enjoying the feel of these serums on my skin.  
Description:  Don't worry, we'll protect you. Preserve your beautiful skin from the elements with a defensive face gel serum that won't leave you out in the open.


I used this all over my face as it is a "protect and anti-pollution" serum, meaning that it will help with any internal and external stressors, which for me do manifest into blemishes and clogged pores.  This serum is quite moisturizing as well This serum normalized my oil skin as well as improving my moisture levels by 17%  and decreased by oil levels by 45%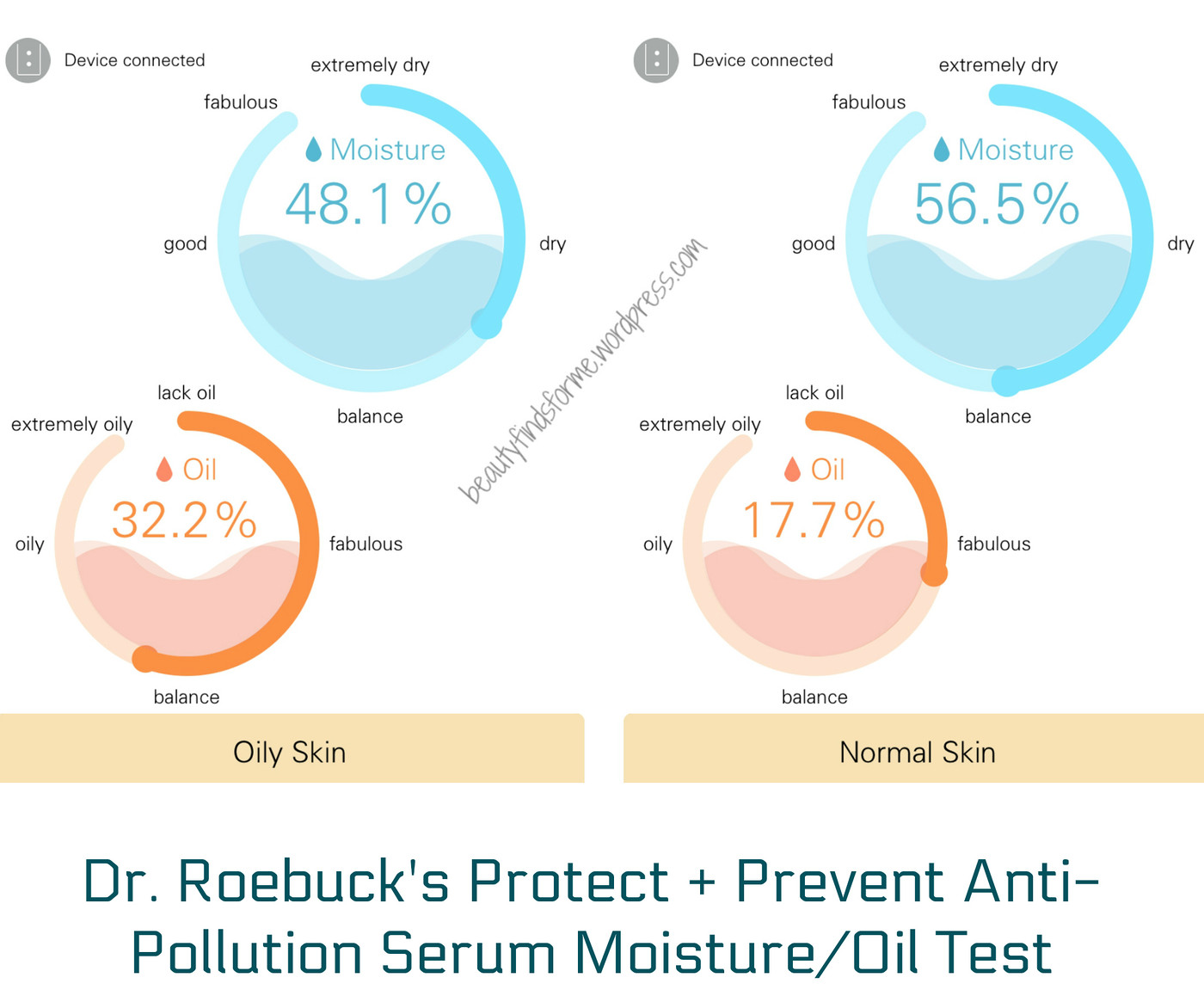 I will say that this serum is one that I actually like reaching for over the Ultimate Hydrating one as I feel that not only does it hydrate and moisture well, it also calms and soothes my skin, reducing redness with my blemishes. I do notice a nice firmness and toning when I use this serum as well.
Final Thoughts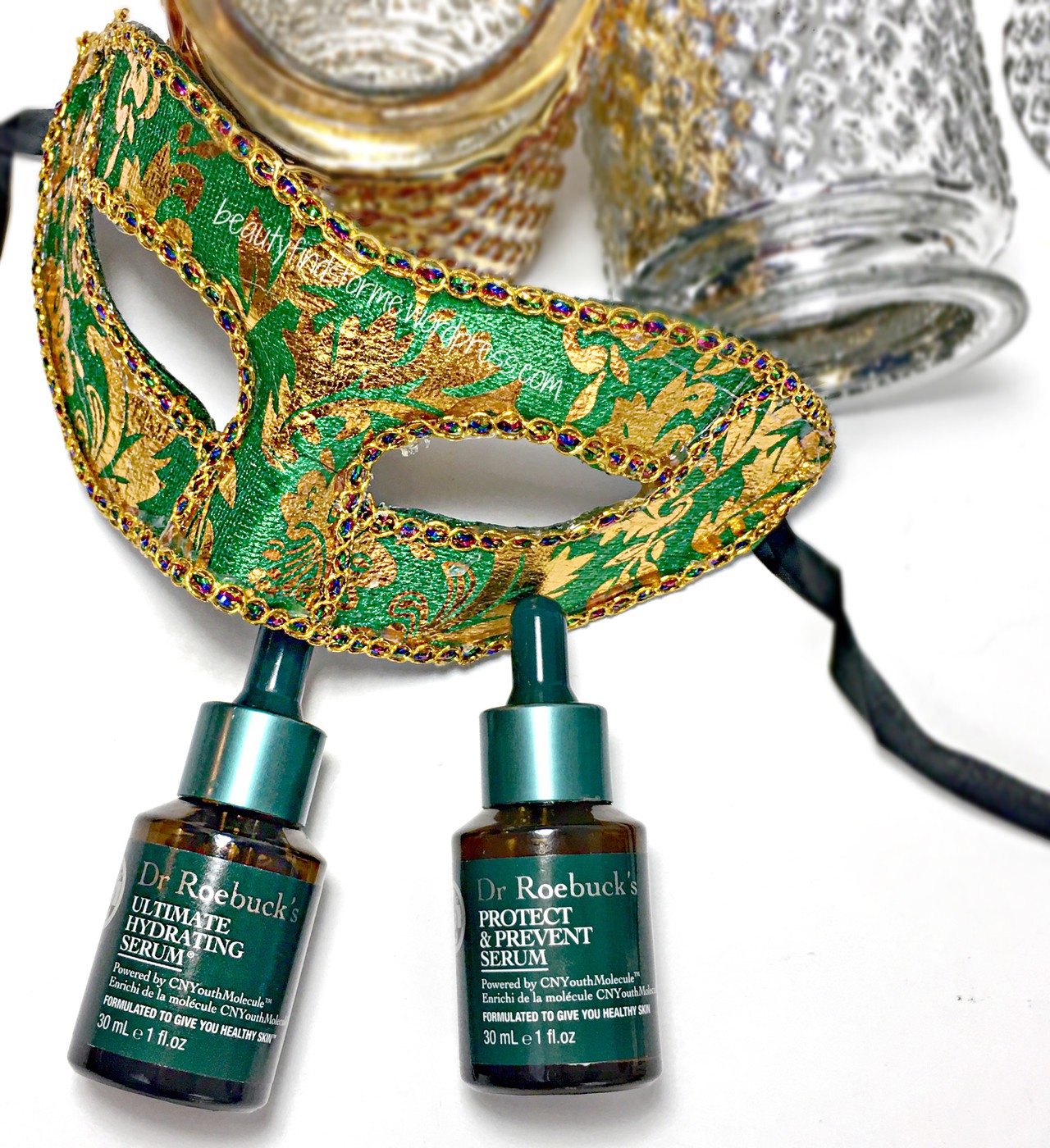 I enjoyed both serums and if I had to pick one over another, I would go with the Anti-Pollution one as it moisturizes, hydrates and works on my blemishes, which are more of a concern for me.  I also like that this contains a lot of the same brightening and antioxidants that the Hydrating Serum, so it is a great choice for my skin type ~ it helps with collagen production, firming and toning, along with my acne woes, as well as reducing my oil levels quite a bit.  The Protect + Anti-Pollution Serum is only available at the Dr Roebuck's online store, btw. The Hydrating Serum is also very good and I would recommend it for those who are in their 20's and also as an addition to your current skincare routine if you are suffering from dry skin.

My only complaint with the serums is the applicator bottle ~ the serums are quite thick, so the eye drop applicator doesn't "suck" up enough product and also, my bottles get serum stuck around the cap.  This causes a lot of dried serum gunk to collect around the sides.  I took a photo here of what my bottles normally look like ~ I did clean them off for the review!!  I do think this should be in a pump applicator due to the thickness of the serum and I hope Dr Roebuck's can change the applicator/bottle design of their serums.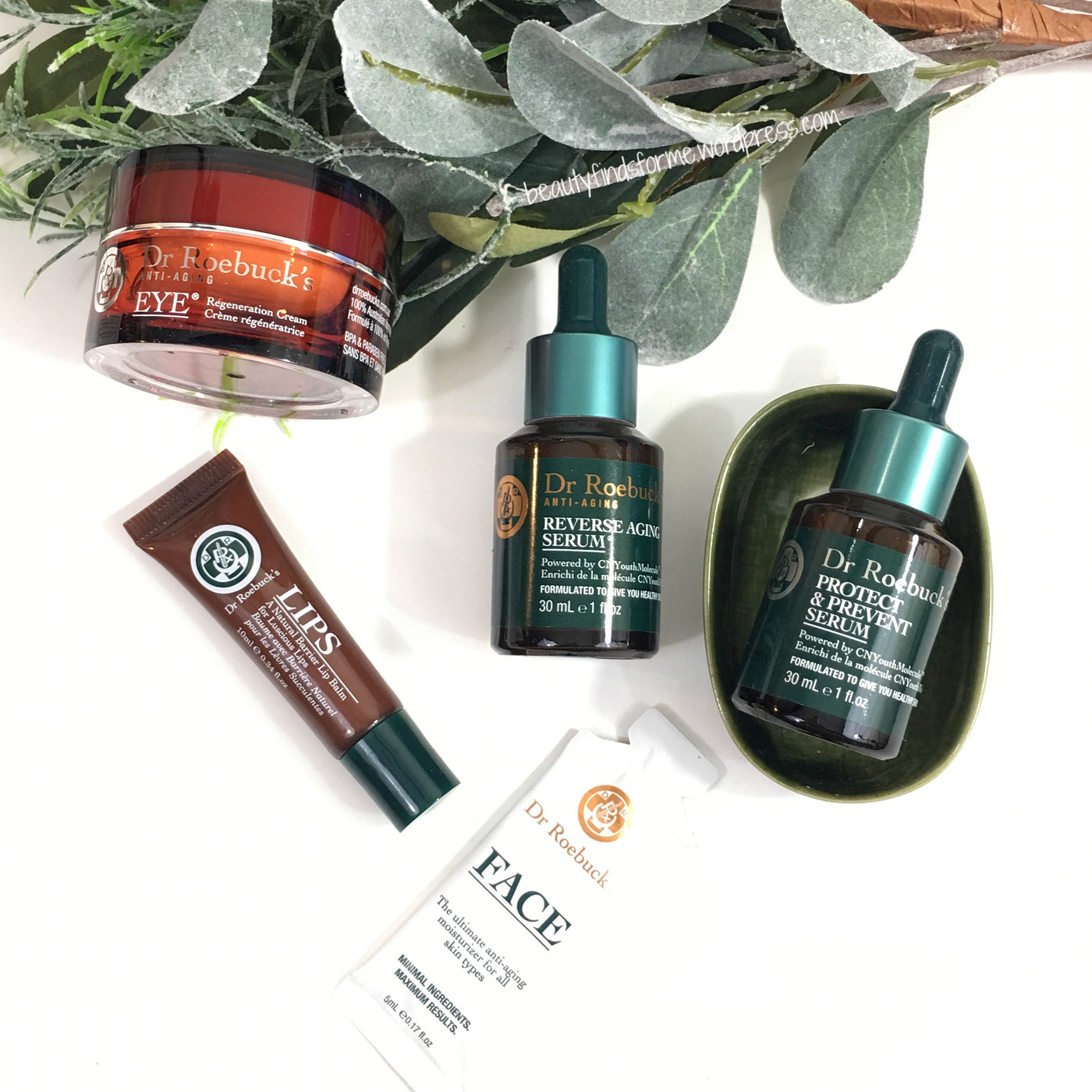 I have a few more products to review from Dr Roebuck's, so look for those reviews in the upcoming months!!   Have you tried any Dr Roebuck's products?  So far, the ones I have used I really have enjoyed!  Not a dud yet.
Where to Purchase
Dr Roebuck's has their own store now and they ship to USA, Canada and Australia. They offer free shipping with orders over $75.00 and I have a special affiliate code COLEBIANCARDI15, where you can save 15% off any of your purchases at their store.  Shipping is free with $75.00 or more purchase.

If you wish to purchase in-store, the following stores carry Dr Roebuck's
In USA, Sephora carries a lot of Dr Roebuck's products.  They also have international shipping too.
In Canada, you can purchase them at Shopper's World, Murale and also online at Beauty Boutique

In the UK, Selfridges carries Dr Roebuck's.

In Australia, you can find them in stores (see their handy map finder) and also purchase them online at David Jones
[ disclosure: products received complementary for review purposes.   blog post contains affiliate links for a small commission at no cost to you ]