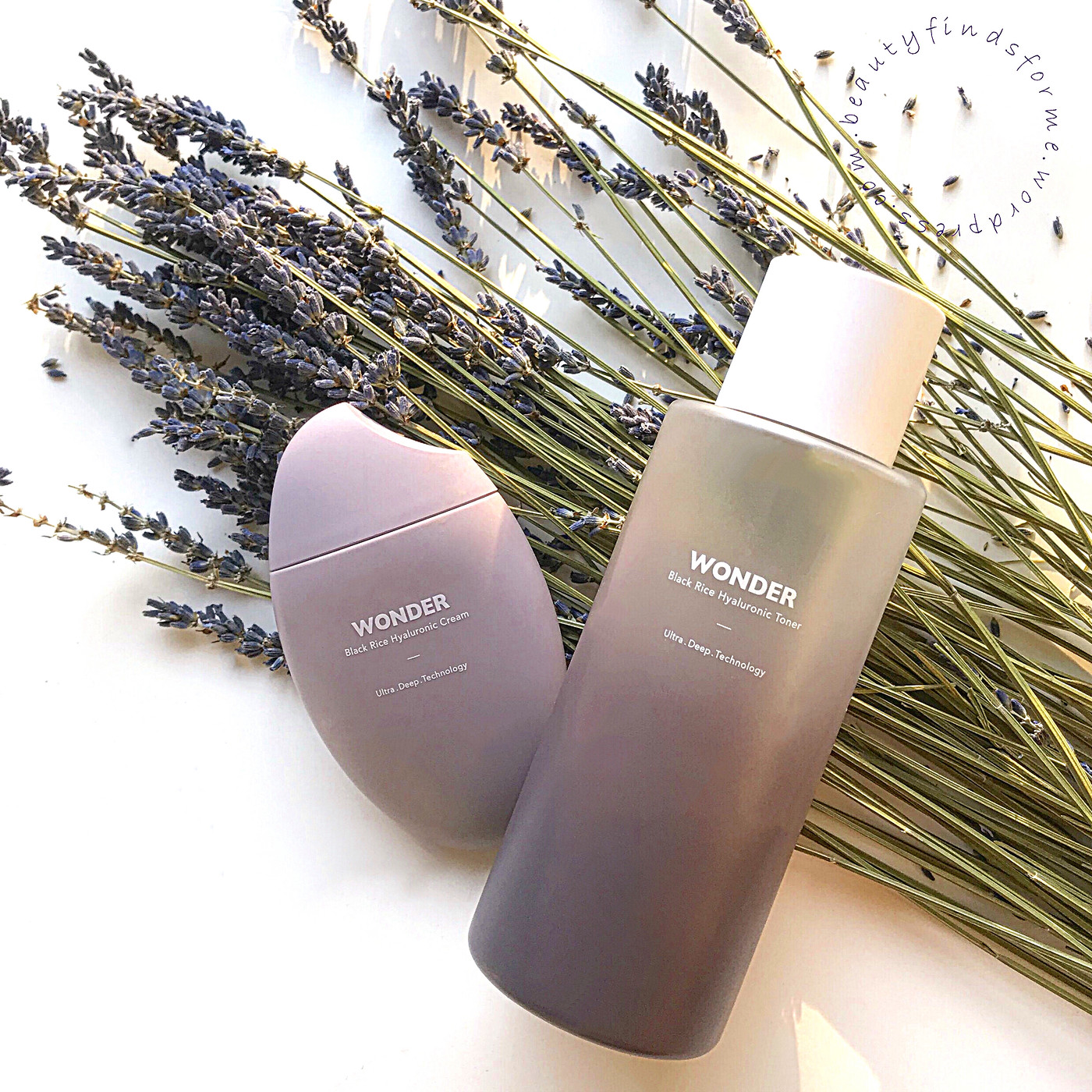 So haru haru 하루하루 in Korean means day by day… My BigBang knowledge never lets me down!  lol
Anyway, I reviewed Haruharu's Wonder Black Rice Serum earlier  this year and I thought it was a great substitute for Hanyul's Optimizing First Serum as despite the differences in ingredients, the results were the same.  So I was very excited when K-BeautyWave reached out to me to try some more items from Haruharu's Wonder Black Rice line.  This review is long overdue, as I finished testing these a few months back!   
Skin type/concerns:  Oily, aging, blemish prone, pores, hyper-pigmentation, fine lines and wrinkles. 
I received these products complementary to review and was not paid.  All reviews are my own honest opinion and  I never have been asked to write copy for a brand.  This blog post might contain promo codes, affiliate and referral links, which using my links will help generate a small commission that helps support my blog at no extra cost to you.
Key Ingredients
These two products share a few key ingredients ~ which the main one is  superfood black rice.  The black rice line is all organic and free from harmful substances and is made with 100% Korean grown black rice.  Oryza sativa (rice) is an antioxidant ingredient that help preserve skin elasticity and protect against free radical damage. Rice extracts are also an anti-inflammatory and help reduce hyper-pigmentation, allowing your skin tone to be even and brighter.  Both of these products contain 10,000ppm of rice extracts.
Another key ingredient is fermented bamboo shoots  (phyllostachys pubescens) ~ Bamboo contains over 70% of silica, which is a crucial item when it comes to your skin's connective tissue, collagen. By stimulating certain cells, silica helps strengthen your collagen and elastin, which in turn will help firm and tone your skin and plump up your skin, so fine lines and wrinkles are not as noticeable. Bamboo also is a very soothing ingredient that is good for sensitive skin, as it is an anti-irritant, retains moisture and helps combat free radicals as it does contain anti-oxidant proprieties as well.

Aspergillus is a fungus based ferment, which comes from starchy mold and it helps with brightening and moisture.  They also contains 100% natural lavender oil, which is a healing ingredient as well as aromatic. Both do contain alcohol, but it is way down in the ingredient list, so it isn't that distracting. I have oily skin and never had issues with alcohol in skincare products, so long it was balanced with hydrating ingredients, which this does have. That said, you know your skin better than I do, so if you cannot tolerate alcohol in your skincare products, then you should shy away from this product.
The Wonder Black Rice line uses a biotechnological delivery system called Ultra Deep Technology (UDT) that helps transfer the active ingredients deeper into the skin. According to Haruharu, this consists of an empty sphere shaped low-molecular-phospholipid substance that is made out of naturally derived materials and is infused with a 6 year old ginseng concentrate, containing rejuvenating saponins to help with anti-aging. It is skin friendly and efficient in penetrating the skin to deliver the ingredients. 
These products are vegan-friendly, cruelty-free, 95% natural ingredients and made with EWG rated safe ingredients.  They are free from 7 types of parabens: methylparaben, ethylparaben, propylparaben, isopropylparaben, butyparaben, isobutylparaben, p-hydroxybenzoic acids.  Haruharu Wonder Black Rice line is not irritating to the skin, as it completed the Human Skin Compatibility Evaluation Test at Korea Dermatology Research Institute Co, Ltd.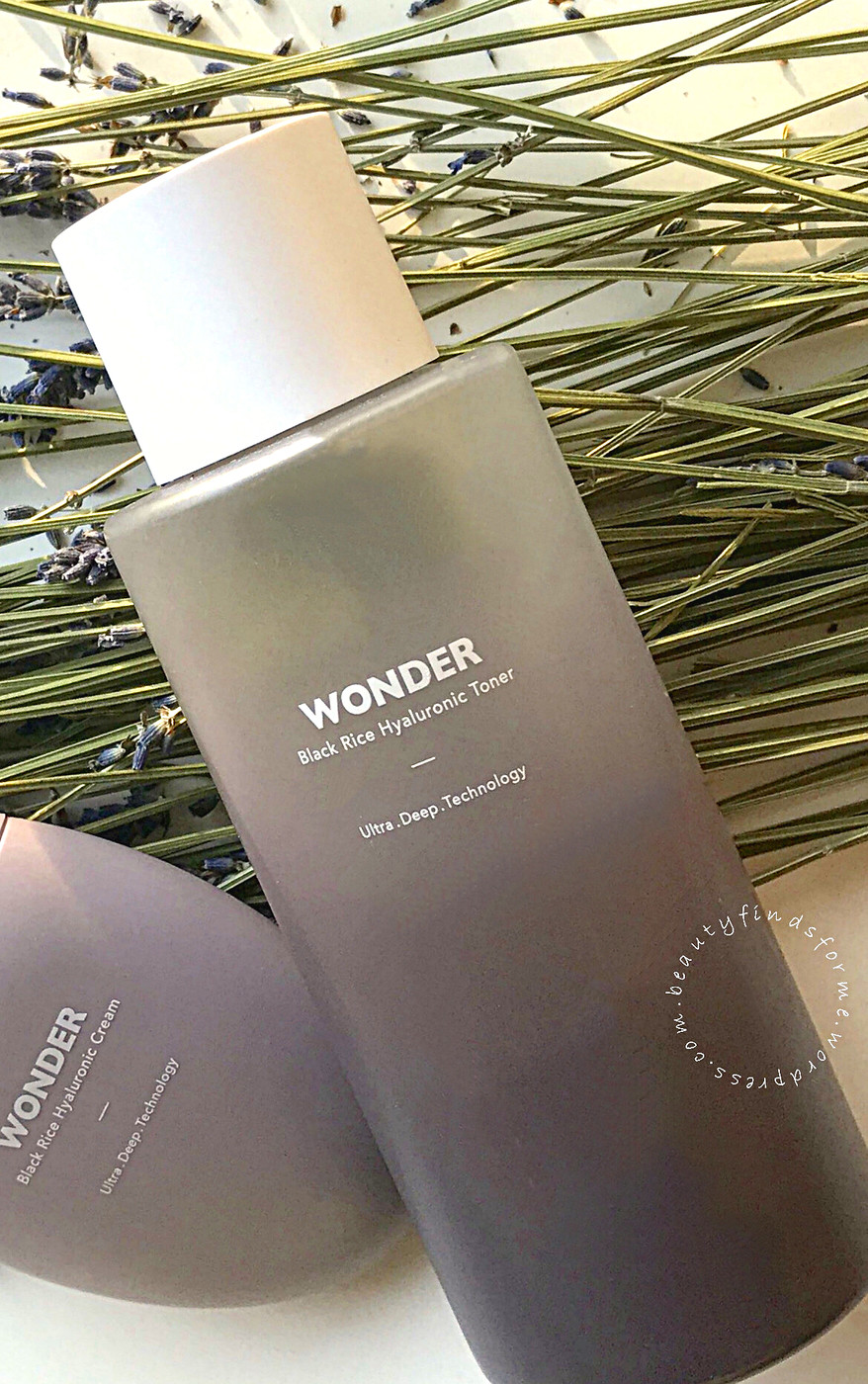 Wonder Black Rice Hyaluronic Toner comes in a HUGE 300 mL plastic lavender-ombre bottle with a pin hole applicator.  Along with the common ingredients described above,  this toner contains 200 ppm of hyaluronic acid, which binds water to the skin, keeping it hydrated. It is a natural substance found in the human body and it made up of amino and uronic acids, and helps retain 100 to 1,000 times its own water weight in our skin cells. Betaine is an amino acid that is a humectant and anti-irritant, providing silky smooth skin and soothes and calms skin.
This also has beta-glucan in it, helping to stimulate the production of collagen, speeds up wound healing, soothes and calms skin due to its anti-irritant and strong anti-inflammatory properties, moisturizes, locks in natural moisture, anti-aging and anti-wrinkle due to its anti-oxidant properties and also helps repair your moisture barrier.
Ingredients: Water, Betaine, Glycerin, Propanediol, Oryza Sativa (Rice) Extract (10,000ppm), Phyllostachys Pubescens Shoot Bark Extract, Aspergillus Ferment, Panax Ginseng Root Extract, Cyclodextrin, Scutellaria Baicalensis Root Extract, Hyaluronic Acid (200ppm), Beta-Glucan, Cellulose Gum, Xanthan Gum, Butylene Glycol, Usnea Barbata (Lichen) Extract, Zanthoxylum Piperitum Fruit Extract, Pulsatilla Koreana Extract, Sodium Phytate, Tamarindus Indica Seed Gum, Polyglyceryl-10 Laurate, Polyglyceryl-10 Myristate, Glucose, 1,2-Hexanediol, Alcohol, Lavandula Angustifolia (Lavender) Oil  cosDNA
This is a clear, watery toner that smells like lavender.  I love lavender, so this does not bother me, but it is strongly fragranced with the natural oil.  The Wonder Black Rice Toner has a pH of a 5, so it is skin balancing and mildly acidic.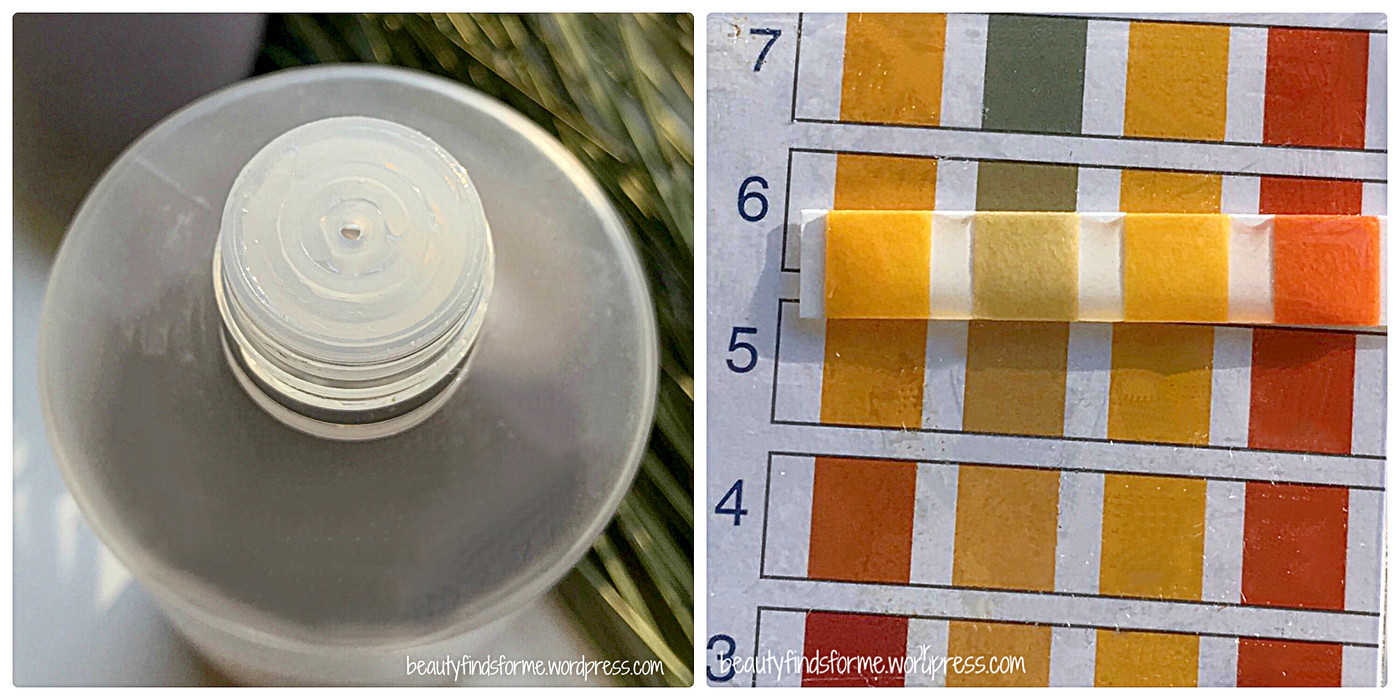 I found that this toner was deeply hydrating on my skin and I could easily layer it as it absorbed quickly into my skin, with no sticky or tacky residue.  This was cooling and refreshing on my skin and it didn't irritate or cause redness, while plumping up my skin with moisture.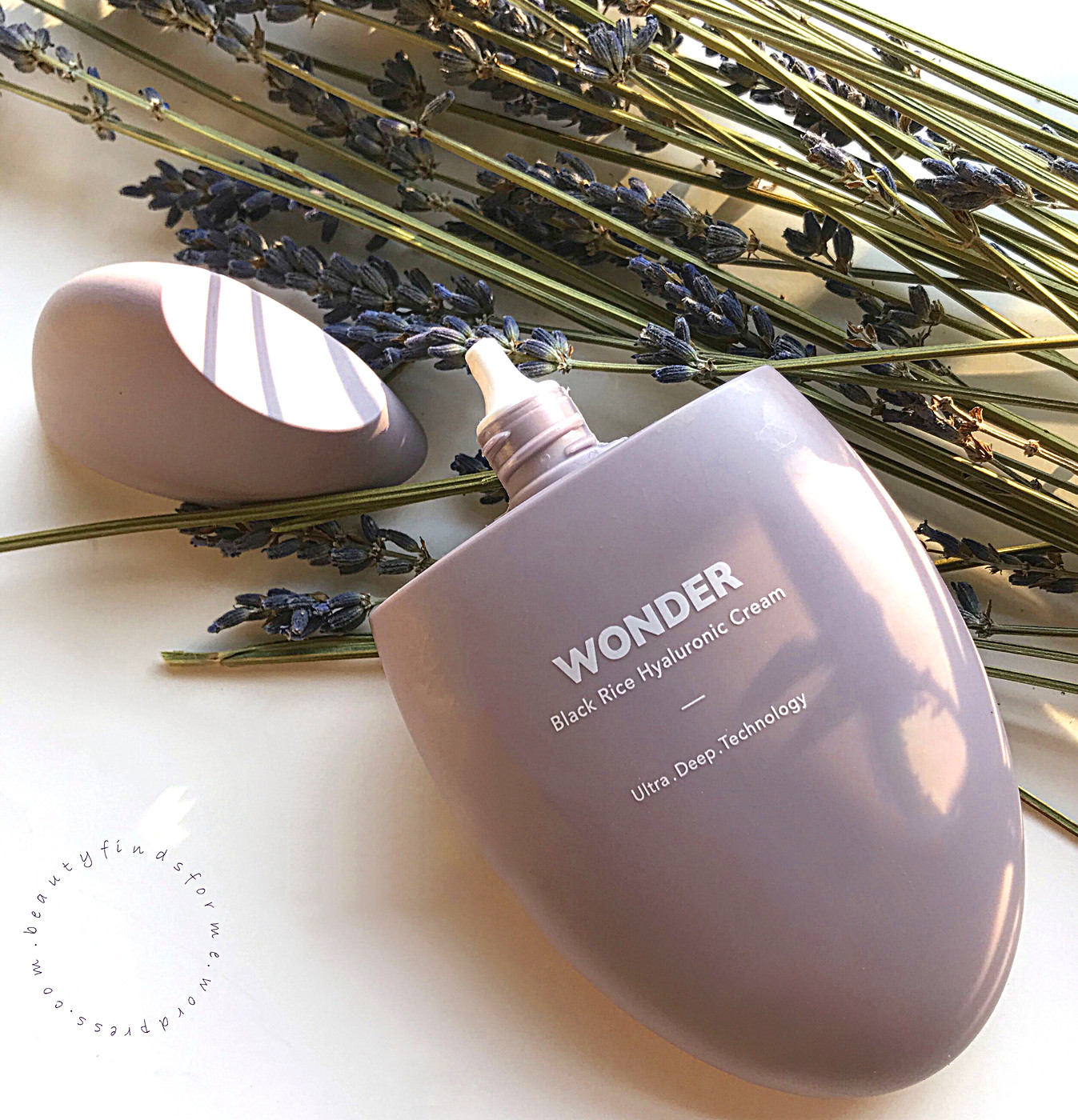 Wonder Black Rice Hyaluronic Cream bottle is adorable!  I received the 50 gram size, which is in the shape of a lavender colored rice grain ~ there is also a huge 90 gram tub of this cream, so if you really love this cream, you can super size it. Again, along with the key main ingredients, this contains safflower oil (carthamus tinctorius), an ancient medicinal remedy and contains oleic and linoleic acids, helping protect and moisture your skin, as well as containing anti-inflammatory benefits ~ protecting your skin from high level of toxins and bacteria.  Omega 6 fatty acid-rich evening primrose oil  not only helps heal skin, reduce inflammation and blemishes, it can also hydrate your skin and provide mild astringent benefits as well.
Ingredients: D.I. Water, Propanediol, Cetearyl Olivate, Sorbitan Olivate, Glycerin, Carthamus Tinctorius Oil, Polyglyceryl-3 Stearate, Cetearyl Alcohol, Oryza Sativa (Rice) Extract (10,000ppm), Heptyl Undecylenate, Caprylic/Capric Triglyceride, Oenothera Biennis (Evening Primrose) Oil, Phyllostachys Pubescens Shoot Bark Extract, Aspergillus Ferment, Panax Ginseng Root Extract, Cyclodextrin, Hyaluronic Acid (200ppm), Pulsatilla Koreana Extract, Zanthoxylum Piperitum Fruit Extract, Usnea Barbata (Lichen) Extract, Cetyl Palmitate, Sodium Phytate, Sorbitan Palmitate, 1,2-Hexanediol, Alcohol, Butylene Glycol, Lavandula Angustifolia (Lavender) Oil cosDNA
The little rice grain bottle has a twist off top ~ to apply, squeeze the bottle and the cream will come out of a pointed tip applicator.  It is very creamy with a slick feel to it ~ this also has the standard strong lavender scent, but I do find lavender to be calming for me and very therapeutic.   This doesn't leave a sticky feeling, but more of a filmy feeling. 
My skin does feel soft and supply, however.  That filmy feeling does go away after a little while, but it is distracting for me. This is geared more to normal and dry skin types, so I used it at nighttime before applying my sleep pack.  I didn't really notice anything special about this cream on my skin type ~ it was a good solid moisturizing cream.   It was neither too heavy or too lightweight, so it worked well for me as a night time cream and a neck cream, but I would not use it as a day time moisturizer unless it was really cold and windy outside and I was going to be outdoors for a while.    I loved the toner a lot more than the cream, as I just felt that gave me better results.
Where to  Purchase 
There are several places that carry the Haruharu Wonder Black Rice line
Amazon USA with prime shipping
iHerb with both USA and global shipping
Oh Lolly 
[  products received  complementary for review purposes  ]