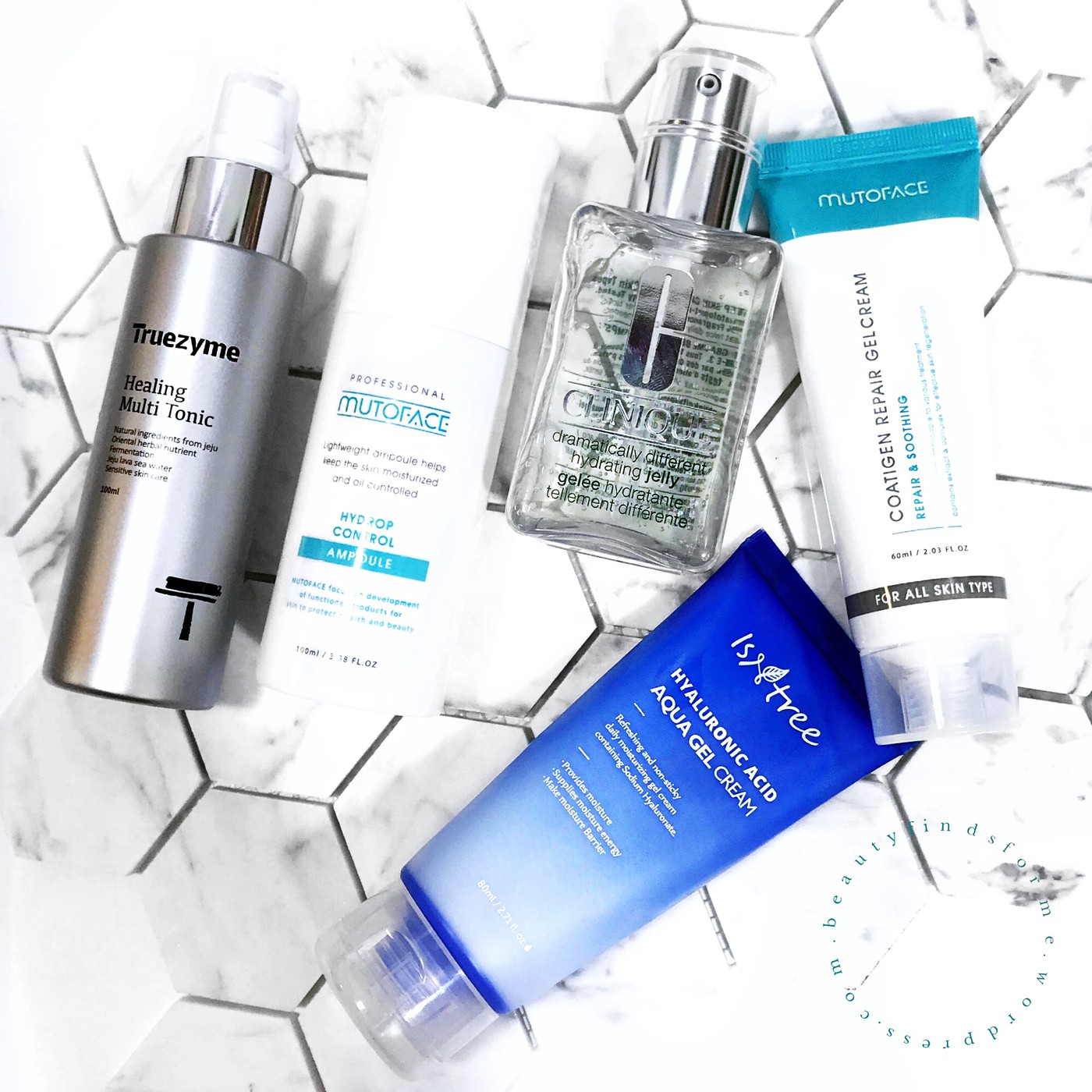 This is my final segment in my three part series on using OTC (over the counter) acid treatments and the products that I am currently using.   This isn't about using a gentle toner or exfoliating pad ~ those do not have a high enough percentage of acids and a low enough pH level that would require a pre-acid and post-acid treatment.  Instead, this is using a strong acid treatment that you leave on your skin for several minutes and will have to neutralize afterwards.  Step 1 is about getting your skin ready and even using a light acid cleanse before your deep acid peel (read here).  Step 2 is about the peeling process (read here)  and Step 3 is on soothing, hydrating post-care.  Most of the products in this series will be from Mutoface ~ a brand that is new to me ~ and I will sprinkle in some other brands that I really like and am currently using.  Beauty Tap supplied some of the Mutoface products for review purposes and CrediThink via Amazon USA supplied the IsnTree product.
Please note ~ I am just an avid skincare lover like you and am in no way a licensed esthetician or science expert.  I just have a deep love of skincare, ingredients and use my own body and face to test out products, which I then review them.  Your mileage may vary, as the saying goes, and you should note my skin type and concerns and the ingredient lists of the products.  It's your face, you should know what is in it before YOU put it on your face.  Do not start an acid peel if your skin is compromised or weakened in any way.  Let your skin heal and repair itself first, otherwise you could cause more skin issues for yourself.  As always, use a sunscreen daily!  
Skin type/concerns:  Oily, aging, blemish prone, pores, hyper-pigmentation, fine lines and wrinkles. 
I received some of these products complementary to review and was not paid.  All reviews are my own honest opinion and  I never have been asked to write copy for a brand.  This blog post might contain promo codes, affiliate and referral links, which using my links will help generate a small commission that helps support my blog at no extra cost to you.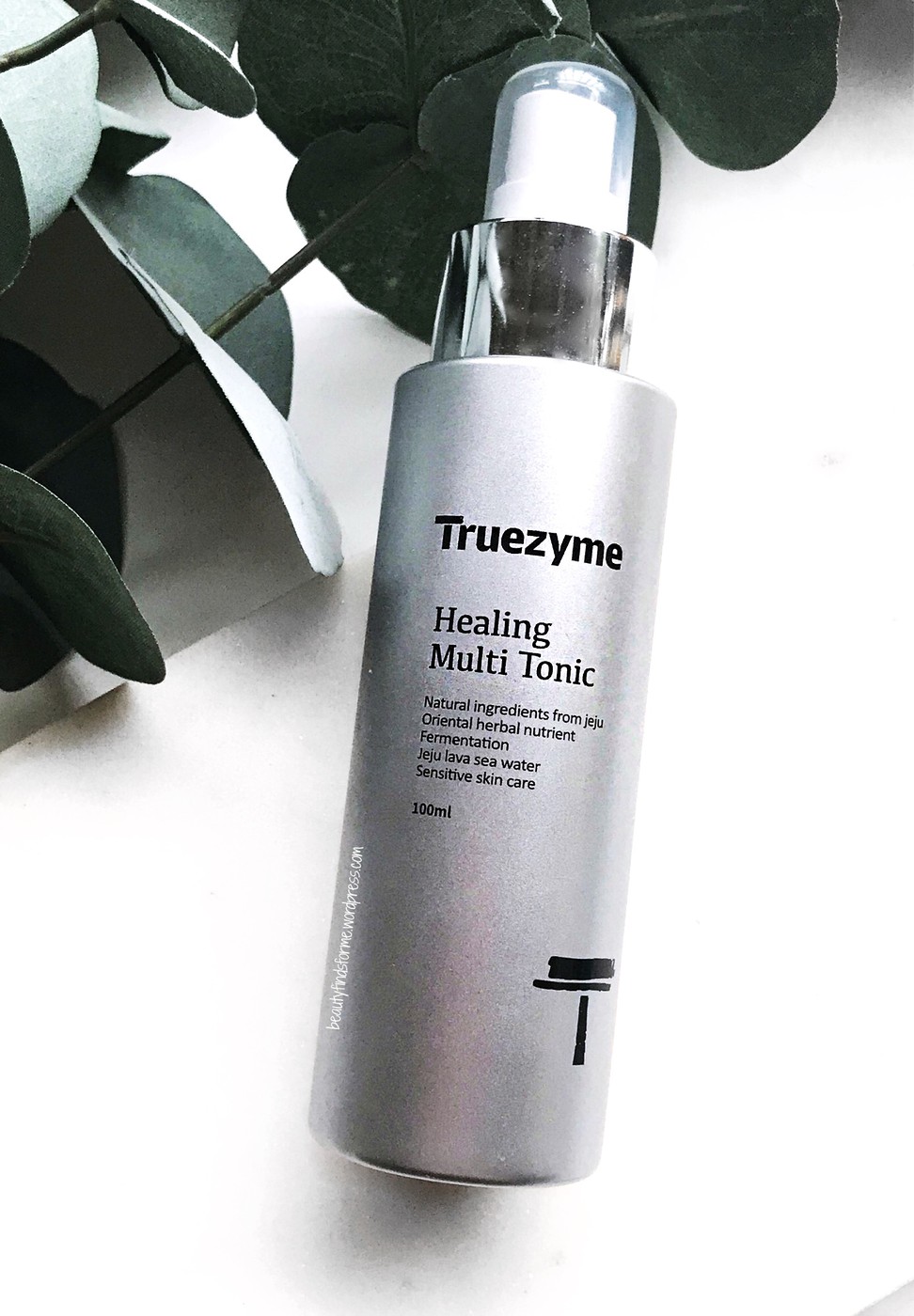 After an acid treatment, you need to hydrate and moisturize your skin.  These products don't do anything but supply moisture to your skin without any irritation. Here are a few suggestions of products I used after Step 2: Peeling Your Face.  Truezyme Healing Multi Tonic uses hanbang (traditional Korean herbal medicine) ingredients along with Jeju Island sourced ingredients to create a non-toxic skin, scalp and hair line. They do not use parabens, silicone, sulfates, petroleum-based surfactants and petroleum-based chemicals and it is EWG rated green.  The tonic turned out to be a huge favorite with me and although I received the first bottle as a press sample from Beauty Tap, I did purchase a second one as I find it to be very effective.   I wasn't expecting much from this but WOW. This tonic is made with natural raw ingredients from Jeju Island and domestic hanbang ingredients:  90% fermented liquid and 96% natural ingredients. It contains a lot of antioxidant, soothing, calming botanticals, such as licorice, green tea, soybean, peony, mugwort along with fermented Bifida Ferment Lysate.  This has a very watery texture to it and it absorbs quickly into my skin.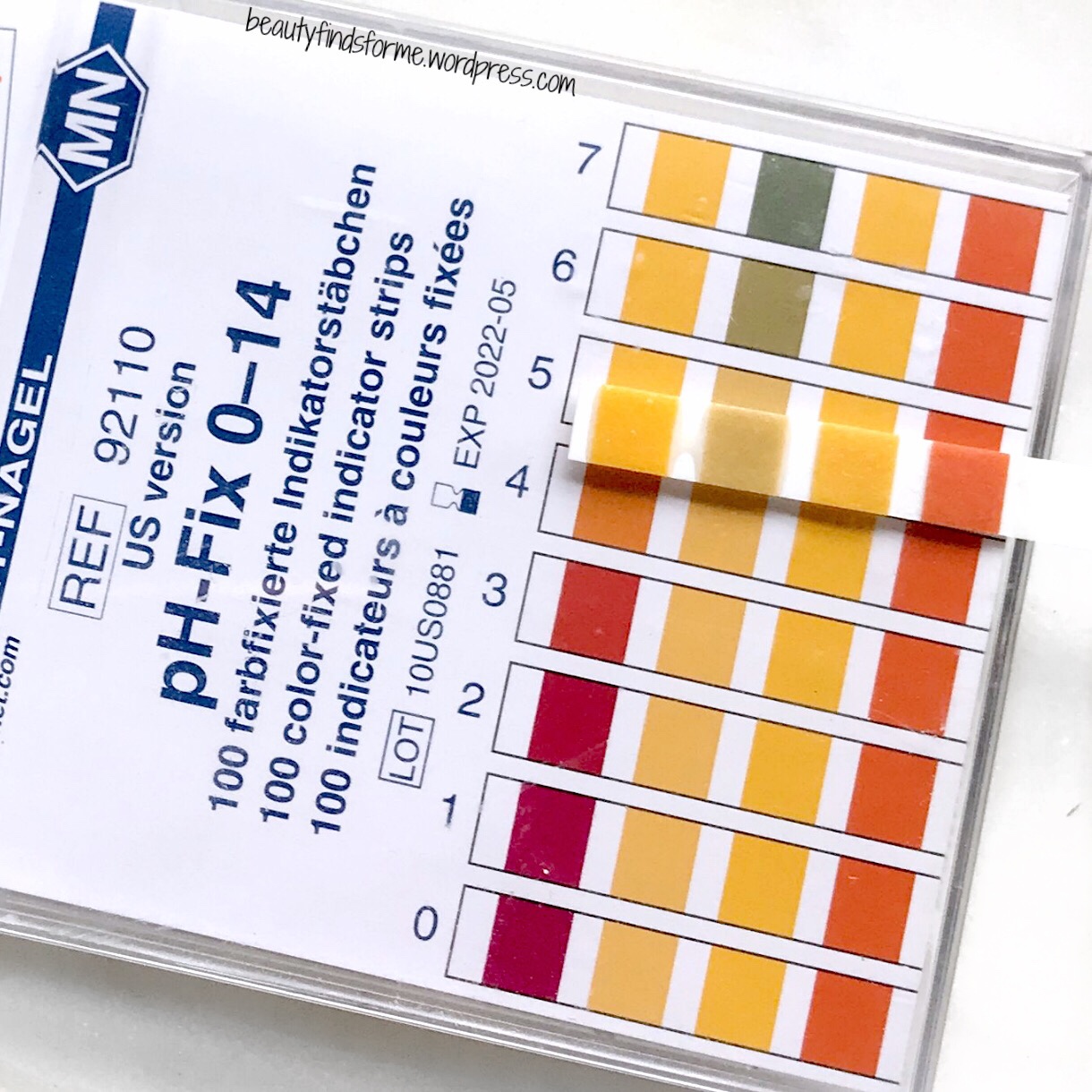 This has a nice light, very faint lavender scent to it and I initially started to use this on my upper arms, where I get those little bumps from my skin rubbing against my clothes. This stuff helped heal and get rid of those bumps! Seriously surprised by that and then I read I could use this on my face too, not just my body… So right after I shower, when my face is still damp, I just spray this pH balanced tonic (pH level of 5) on my face, to keep it healthy and prep it for my skin care routine.  I also love using this after I do an acid peel, because it doesn't sting or irritated my skin ~ it is very soothing and calming.  I use this to create my DIY masks too ~ I just spray some thin cotton pads with this Tonic and then apply on my skin for 5 minutes.  This is a winner of a product and I hope more people give it a try!
Ingredients: Sea Water, Bifida Ferment Lysate, Citrus Unshiu Peel Extract, Camellia Sinensis (Green Tea) Leaf Extract, Laminaria Japonica Extract, Glycine Soja (Soybean) Germ Extract, Camellia Japonica Flower Extract, Angelica Gigas Extract, Glycyrrhiza Glabra (Licorice) Root Extract, Paeonia Suffruticosa Root Extract, Cnidium Officinale Rhizome Extract, Artemisia Princeps Leaf Extract, Brassica Oleracea Italica (Broccoli) Sprout Extract, Glycerin, 1,2-Hexanedoil, Butylene Glycol, Chamaecyparis Obtusa Oil, Polyglyceryl-10 Oleate, Lavandula Angustifolia (Lavender) Oil, Tocopherol   cosDNA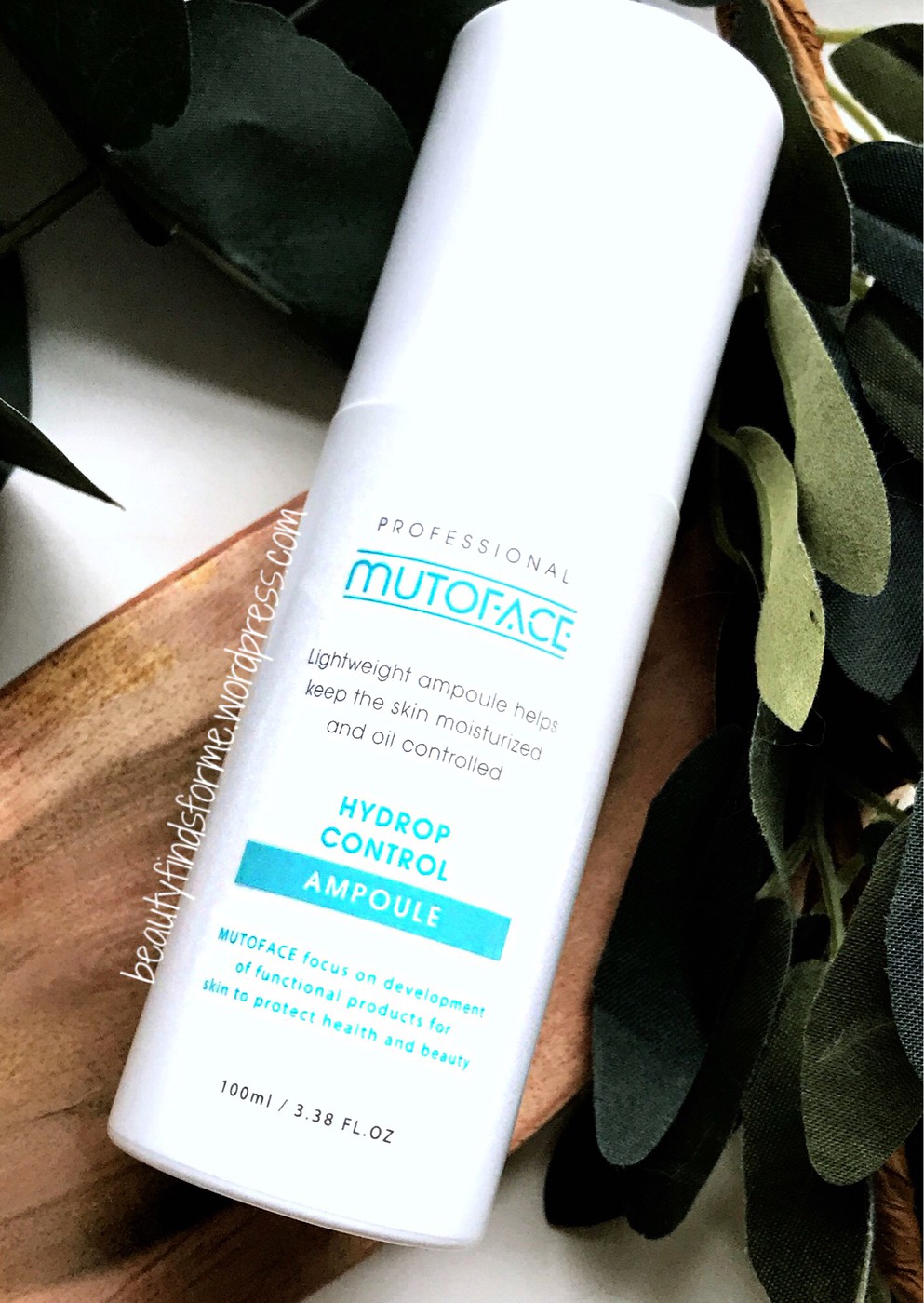 Mutoface Hydrop Control Ampoule (press sample from Beauty Tap)  MUTO is Latin for "change" and "innovation". MutoFace is a relativity new brand and so far, I am really loving them!  This is one of my favorite products from them and I plan on purchasing this once it is done.  There are two types of these ampoules ~ one is for deep moisturization and drier skin types ~ Mutoface Fastflex Repair Ampoule and the other is for oil control and hydration for oily skin types (raises hand), which is the Hydrop Control one.  I REALLY love this, from the packaging to the pump bottle, the lightweight gel-to-water texture, hydration and the scent.  It smells like GREEN TEA.  This is a lightweight serum that turns to a water and absorbs into my skin without a sticky or tacky residue.  It is paraben free, and has a special 4 Berry Complex ~ made of elderberry, cranberry, blackberry and açaí, full of tannic acid, vitamin C, and anthocyanin~  powerful antioxidants that will slow down aging, free radical damage, inflammation and even protect the skin against UV damage.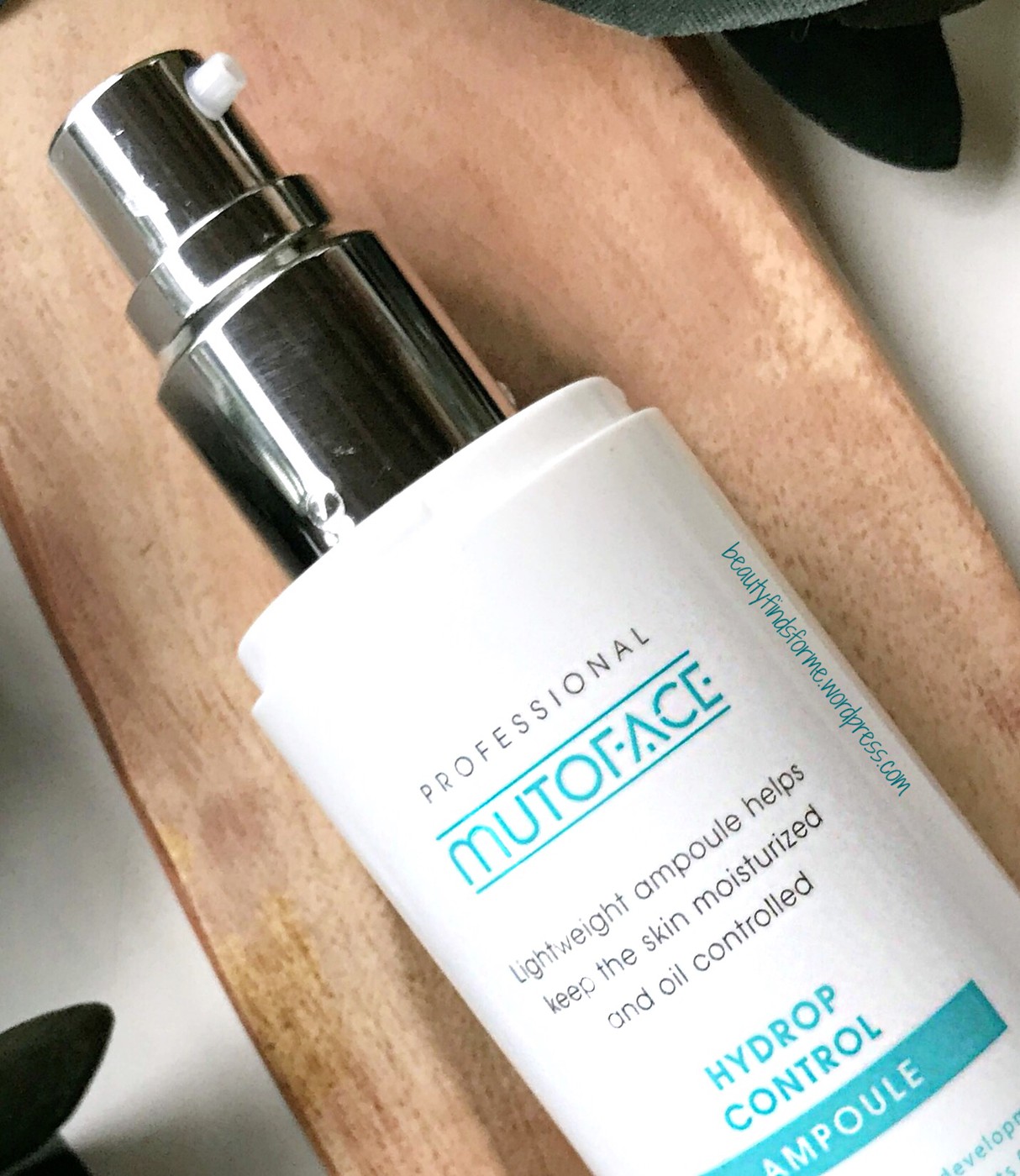 This also has some AHA and BHA, but it isn't marketed as a peeling product, so I have the feeling it is pretty weak sauce in here.  It does contain tea tree for oil and blemish control, aloe, sodium hydroxide, panthenol, soybean ferments and ceramides for hydration and moisturizing as well as calming soothing botanicals such as green tea, chamomile, licorice.  This has a nice metal pump applicator that works really well!  This is so refreshing and cooling on my skin and it dries down nicely.   It helped reduce my oils by 37% and increase hydration by 35%
Before  Moisture: 40  Oil: 27
After     Moisture: 54  Oil: 17 
Ingredients: Water, Pentylene Glycol, Propylene Glycol, Betaine, Acrylates/C10-30 Alkyl Acrylate Crosspolymer, Arginine, PEG-60 Hydrogenated Castor Oil, Salicylic Acid, Glycolic Acid, Sodium Hydroxide, Disodium EDTA, Panthenol, Fragrance, Aloe Barbadensis Leaf Juice Powder, Melaleuca Alternifolia (Tea Tree) Leaf Extract, Maltodextrin, Butylene Glycol, Sambucus Nigra Fruit Extract, Vaccinium Macrocarpon (Cranberry) Fruit Extract, Rubus Fruticosus (Blackberry) Fruit Extract, Euterpe Oleracea Fruit Extract, Salix Alba (Willow) Bark Extract, Origanum Vulgare Leaf Extract, Chamaecyparis Obtusa Leaf Extract, Scutellaria Baicalensis Root Extract, Lactobacillus/Soybean Ferment Extract, Cinnamomum Cassia Bark Extract, Portulaca Oleracea Extract, Caprylic/Capric Triglyceride, Centella Asiatica Extract, Glycerin, Simmondsia Chinensis (Jojoba) Seed Oil, Hydrogenated Lecithin, 1,2-Hexanediol, Hexyl Laurate, Polygonum Cuspidatum Root Extract, Glycyrrhiza Glabra (Licorice) Root Extract, Camellia Sinensis Leaf Extract, Rosmarinus Officinalis (Rosemary) Leaf Extract, Chamomilla Recutita (Matricaria) Flower Extract, Cetearyl Alcohol, Stearic acid, Glycosphingolipids, Ceramide NP  cosDNA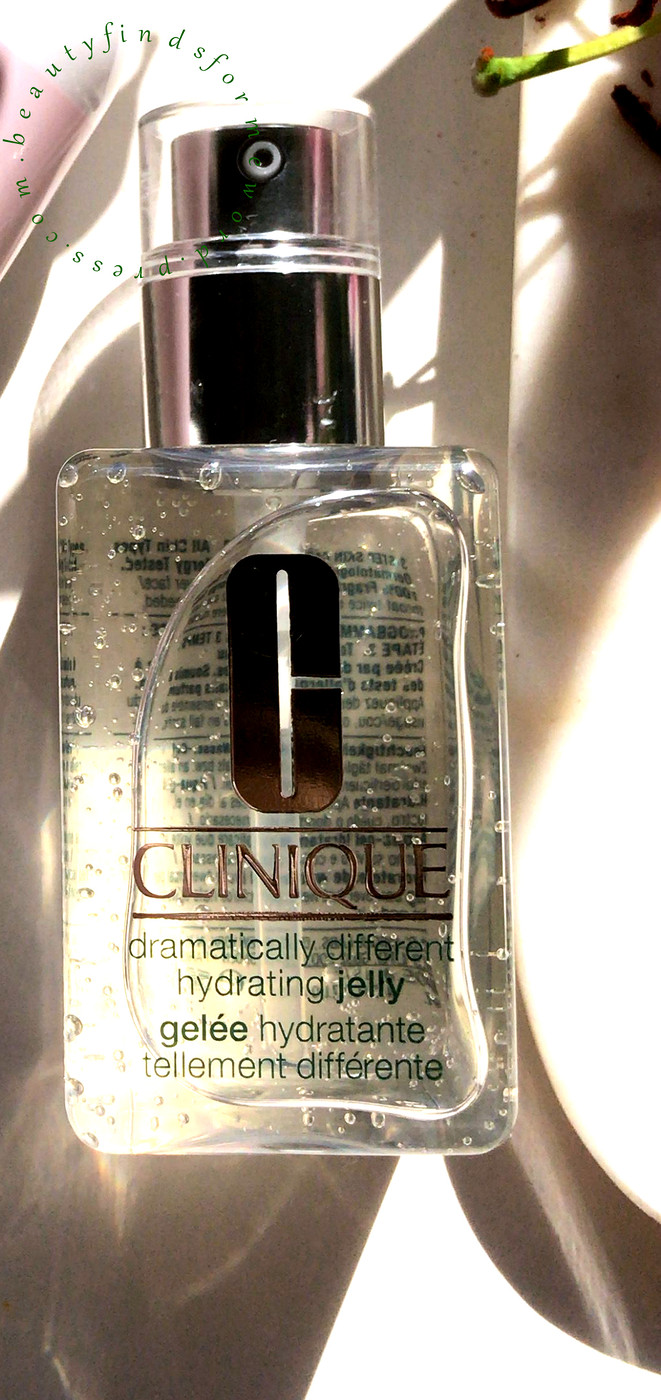 Clinique Dramatically Different Hydrating Jelly  Now, you might say, OMG… so many steps! I would say, noooo not really. If you have young skin, you could skip either the ampoule or this jelly. But I have aging skin. It is OILY AF, but it is also aging, so I have to make sure that my skin gets the proper hydration and moisture..so, I layer products. In my younger years, before I learned about the importance of skincare, I would purchase a inappropriate moisturizer for my skin and just thickly apply it, thinking the more oils and the more product, the better my skin will be. Instead, my skin was dull, a zitapalooza and so greasy. I wish I knew then what I know now.  If you have oily skin, this is a lovely product.  For me, it is a game changer and I am not seeing this product out there that much ~ it is fairly new, but it is just amazing.  Sephora has it with 4 out of 5 stars in its reviews, and the complaints come from drier skin types that it isn't enough for them.  A jelly product wouldn't be enough for dry skin types, so there is that.  LOL  This is a nice oil-free water to jelly texture that is free of oil and fragrance, allergy tested and it will not clog pores as it is non-acnegenic.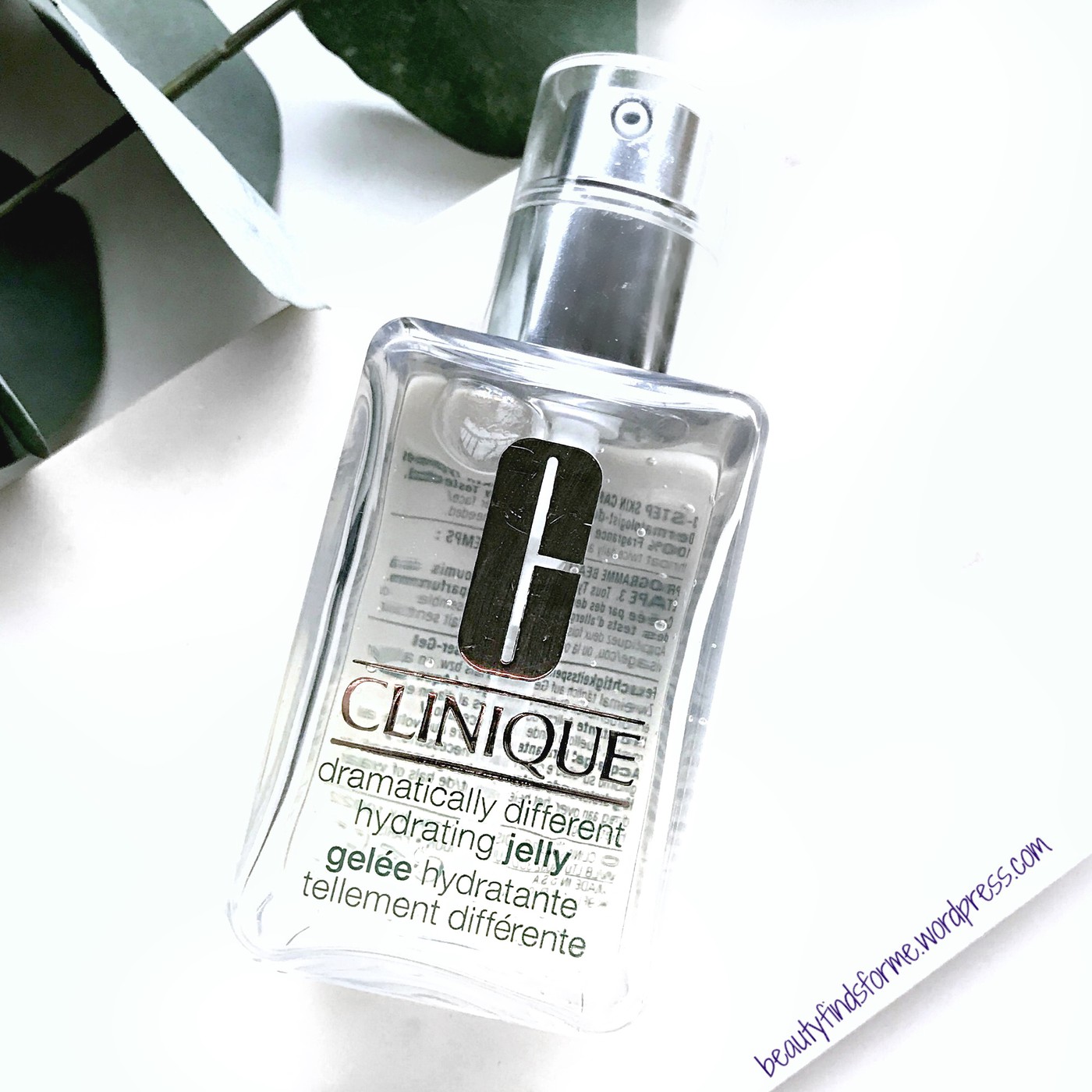 This has a base with cucumber and algae ingredients, which are known to immediately hydrate your skin, while providing antioxidant benefits.  This also is taking a tip from K-Beauty, seriously… I felt like I was reading the ingredients list from a K-beauty product!  This uses a patented Clean Shield Technology™, which is a moisture barrier blend that includes the aforementioned cucumber fruit extracts, along with sunflower seed cake and barley extracts, which will help improve your skin's barrier, resiliency and also maintain and balance your skin's moisture levels.   This also has hydrating humectants sucrose, sorbitol, glycerin and sodium hyaluronate, along with reducing puffiness with caffeine.  This is a lovely gel, a bit thicker and stiffer in texture than the Mutoface Ampoule, but it dissolves into a liquid once it hits the heat of my skin.  Very lightweight and hydrating without any greasiness, has no scent and it increased my moisture levels by 90%  and reduced my oils by 60%. 
Before  Moisture:  31  Oil: 47
After     Moisture:  59  Oil:  19

This just leaves my skin soft and supple with a refreshing cooling feeling.  Now, Clinque states that this will deliver a 24-hour hydration repair + pollution protection, but I am not sure how to test those claims out.   That said, this is on my 'buy again' list for summer next year. 
Ingredients: Water, Bis-PEG-18 Methyl Ether Dimethyl Silane, Butylene Glycol, Glycerin, Cucumis Sativus (Cucumber) Fruit Extract, Hypnea Musciformis (Algae) Extract, Gelidiella Acerosa Extract, Hordeum Vulgare (Barley) Extract, Padina Pavonica Thallus Extract, Helianthus Annuus (Sunflower) Seedcake, Sucrose, Caffeine, Sodium Hyaluronate, Hydroxyethyl Urea, Hydrolyzed Rice Extract, Sorbitol, Sodium Polyaspartate, PPG-6-Decyltetradeceth-30, Ethylhexylglycerin, Propylene Glycol Dicaprate, Caprylyl Glycol, Trehalose, Polysorbate 80, Carbomer, Sodium Hydroxide, Hexylene Glycol, Citric Acid, Sodium Citrate, Disodium EDTA, Phenoxyethanol cosDNA  
The next two items are an OR step. I don't use both at the same time, but based on the time of day I do my acid treatment, I will reach for one or the other.  For night time use, I like Mutoface Coatigen Repair Gel Cream.  I purchased this after seeing Jude @fiddysnails story it several times and the promise of a green tea scented cream made me dizzy with anticipation.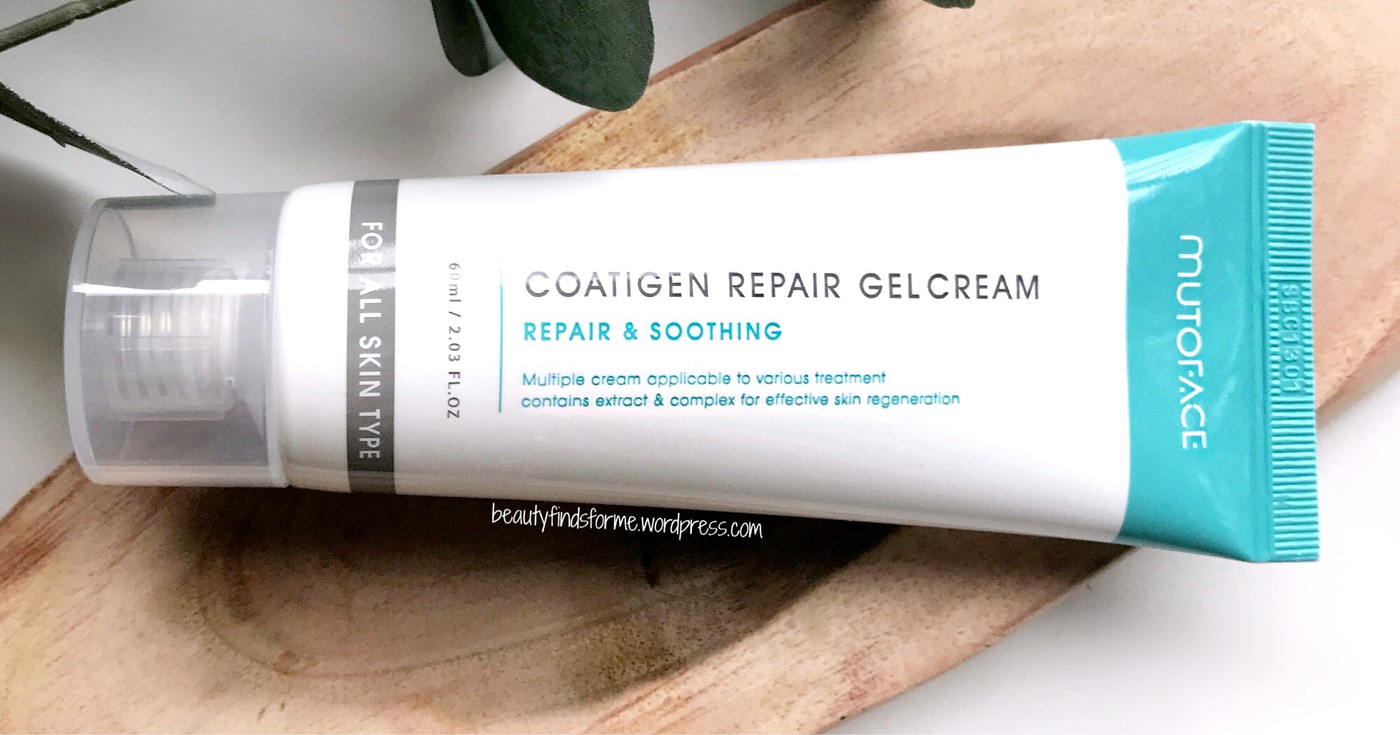 So, does this COAT your skin?  It is a repairing cream that has a double certified anti-wrinkle and brightening function and it has something called Anti-Toxin Herb 7, which is an all natural herbal complex that will calm and strengthen your skin's moisture barrier.  I believe the herbal complex comprises of chamomile, sage, rosehips, jasmine, spearmint, lavender, rosemary and lemon balm. It also contains a "Sea Complex", made from nutrient rich marine algae phyto algae and seaweed:  hijiki, velvet horn, ecklonia cava, enteromorpha compressa, gelidium, kombu and wakame.  This will help moisturize your skin, while not being heavy or sticky.  There is also marine collagen in here, packed with amino acids so your skin can hold onto that moisture, along with patented Aquaxyl, a hydrating compound made from ingredients derived from vegetable origin sugars ~ xylitylglucoside, anhydroxylitol, xylitol and glucose. Aquaxyl will also reinforce your skin barrier function, limiting water loss in your skin and preventing skin dehydration on a cellular level.  This product is not gluten free, as xylitylglucoside is derived from wheat sugars.   The reason why I use this at night time is that it is thicker on my skin and I can feel the ceramides build this barrier on my skin.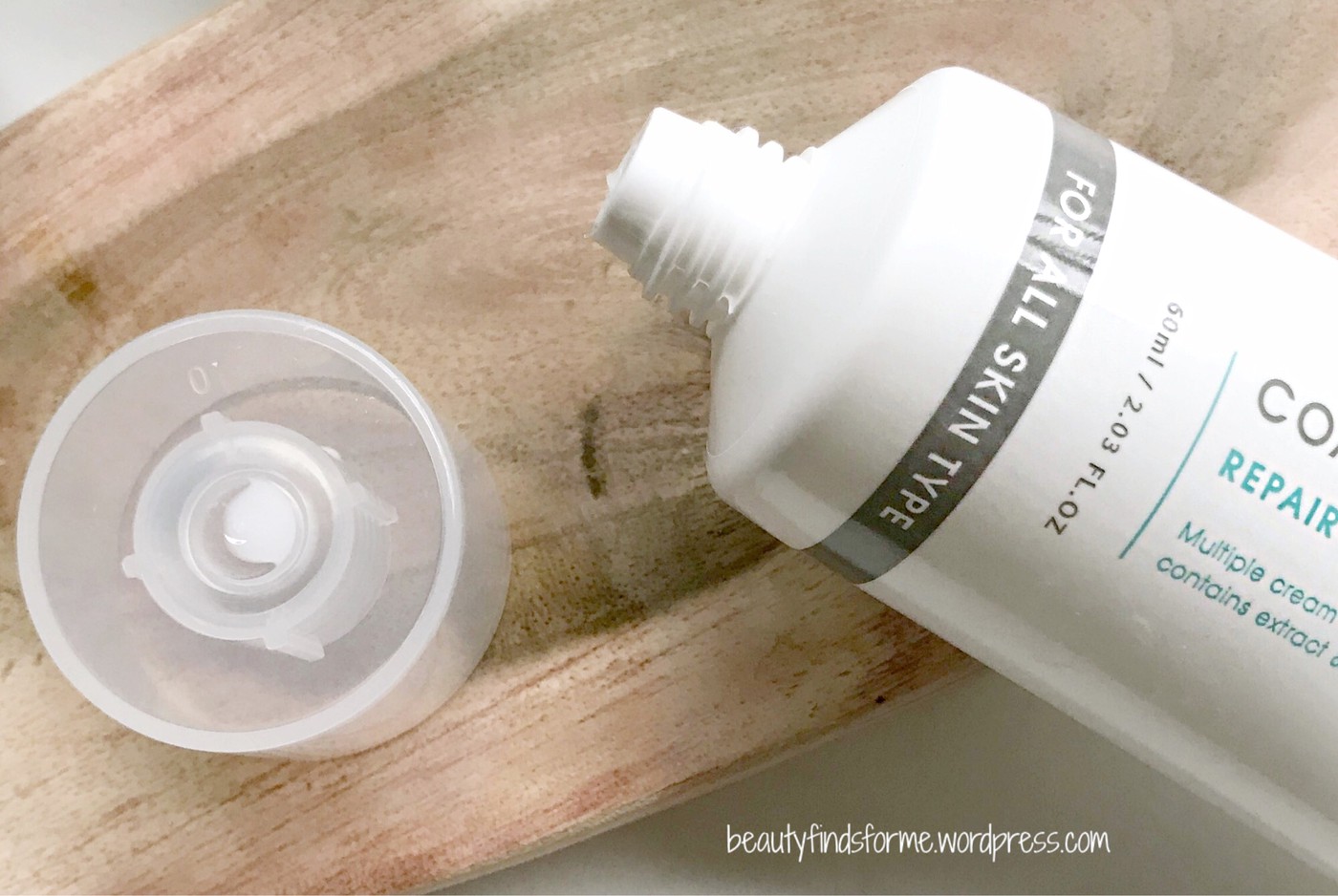 This has a faint green tea scent ~ not as much as the Mutoface Hydrop Control Ampoule, imho, but it is there.  When I applied this on my skin, I can almost hear my skin give a sigh of relief, as it is so soothing and applies smoothly without any tugging.  It does leave a bit of a dewy moist finish, which is another reason why I use this at night.  If you have drier skin, you should be able to use this during the daytime.    It increased my moisture levels by 37% and decreased my oil levels by 26%.
Before  Moisture:  34  Oil: 23
After     Moisture:  54  Oil:  17
Ingredients: Water, Cyclopentasiloxane, Glycerin, Butylene Glycol, Dimethicone, Cyclohexasiloxane, Niacinamide, Glyceryl Stearate, Cetearyl Alcohol, Polysorbate 60, Panthenol, PEG-100 Stearate, Phenoxyethanol, Sodium Acrylate/Sodium Acryloyldimethyl Taurate Copolymer, Carbomer, Arginine, Dimethicone/Vinyl Dimethicone Crosspolymer, Hydrogenated Polydecene, Dimethiconol, Allantoin, Ethylhexylglycerin, Adenosine, Laureth-8, 1,2-Hexanediol, Disodium EDTA, Fragrance, Sodium Hyaluronate, Ceramide NP, Xylitylglucoside, Anhydroxylitol, Hizikia Fusiforme Extract, Codium Tomentosum Extract, Ecklonia Cava Extract, Enteromorpha Compressa Extract, Gelidium Cartilagineum Extract, Laminaria Japonica Extract, Undaria Pinnatifida Extract, Xylitol, Chamomilla Recutita (Matricaria) Extract, Salvia Officinalis (Sage) Extract, Rosa Canina Fruit Extract, Jasminum Officinale (Jasmine) Extract, Mentha Viridis (Spearmint) Extract, Lavandula Angustifolia (Lavender) Extract, Rosmarinus Officinalis (Rosemary) Leaf Extract, Melissa Officinalis Extract, Hydrolyzed Collagen, Caprylyl Glycol, Caprylhydroxamic Acid, Tropolone cosDNA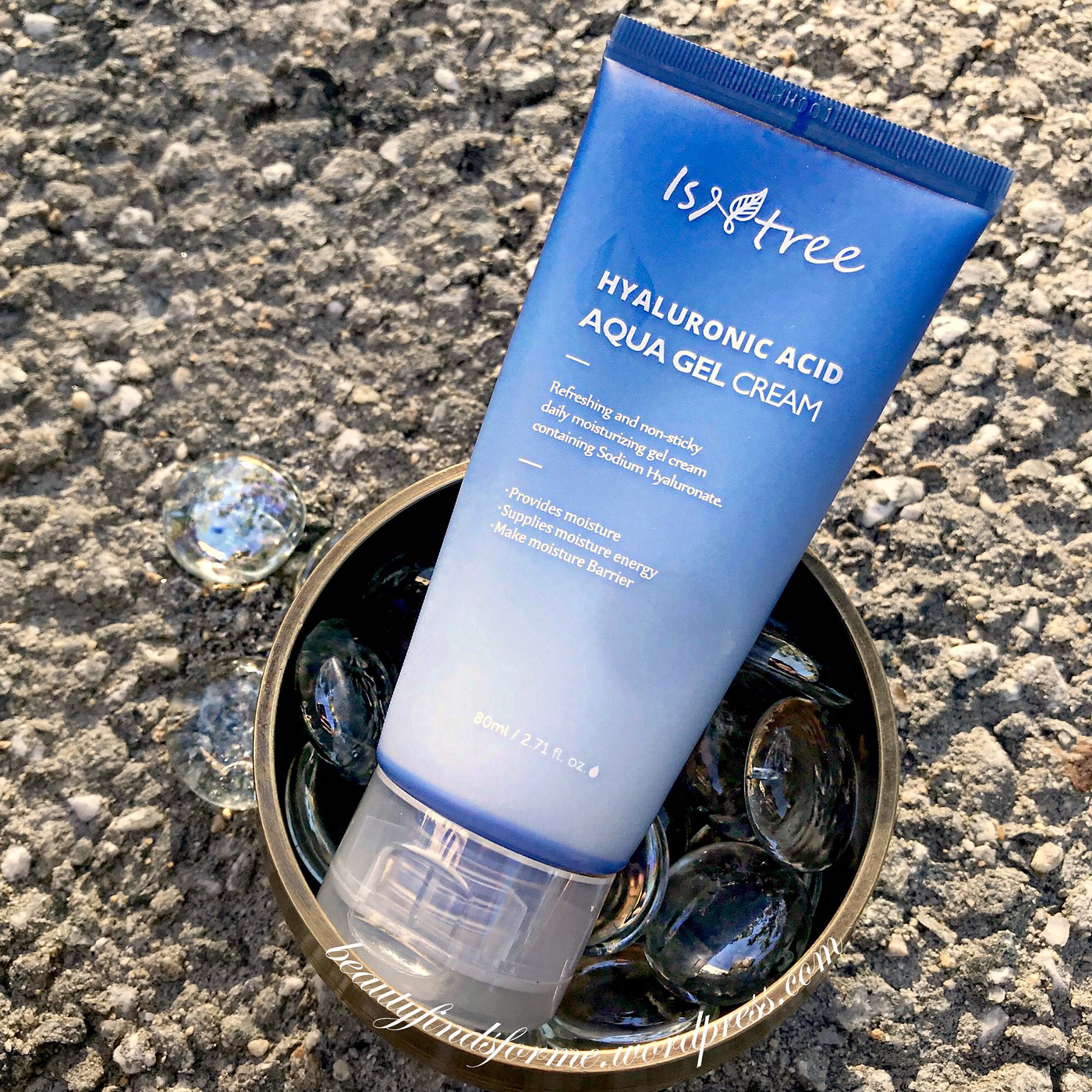 Isntree Hyaluronic Acid Aqua Gel Cream (courtesy of Amazon/Credithink)  I love my Hyaluronic Acid skincare as I have dehydrated oily skin ~ so lots of watery layers are very important for me to improve the moisture retention in my skin. Hyaluronic acid helps plump up and soften your skin, as it can hold a lot of moisture in your skin, retaining it and also attracting new moisture! This gel cream has a quintuplex of highly concentrated hyaluronic acids: 510 ppm of sodium hyaluronate, 101 ppm of hydrolyzed hyaluronic acid, fermented sodium hyaluronate , also known as hydroxypropyltrimonium hyaluronate (Hyaloveil-P™ ) which was developed by Kewpie Corp. Japan.  This version of hyaluronic acid contains enhanced adhesive benefits, so it will not be easily rinsed off your skin; 0.1 ppm sodium acetylated hyaluronate, also known as Hymagic™-AcHA and developed by Shiseido.  It's  known as super hyaluronic acid, since it has a great capacity to retain moisture. Finally,  .01 ppm ascorbyl propyl hyaluronate ~ a combo of vitamin C and hyaluronic acid, which will help stabilize the vitamin C. This also contains trehalose, socium PCA, vegetable squalane and aloe vera ~ which will provide moisture to your skin while centella, green tea, purslane and houttuynia cordata provide calming care to irritated skin.   This comes in a bright blue vinyl tube with a squeeze flip cap applicator.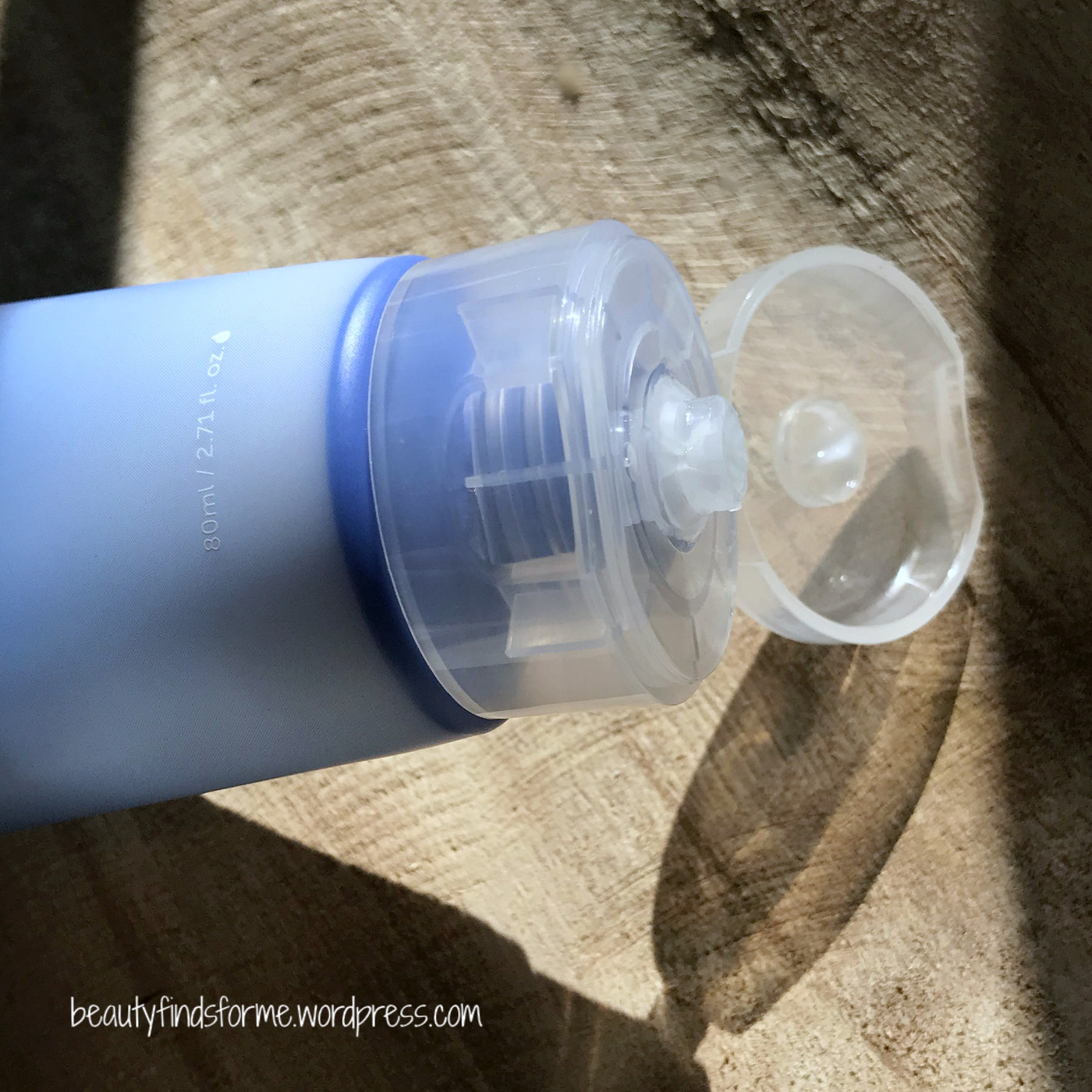 This has no scent that I can detect and this gel cream has a jelly like texture.  It spreads smoothly and easily on my skin. Once I start massaging it in, it turns into a watery liquid and absorbs quickly into my skin, leaving no sticky or tacky residue. My skin is very soft, supple and feels smooth to the touch. I found that I had a 68% increase in moisture and 26% decrease in oil levels. This is a lovely non-assuming gel-cream ~ it may not be sexy, but it really provides my skin with hydration and it doesn't cause any irritation to my skin, while calming. This is very soothing, not irritating and after an acid peel, this is a great gel cream to reach for.  If I do an acid peel in the morning, I will use the Isntree Aqua Gel as my moisturizer, as it is lightweight enough for oily skin types without additional greasiness and it provides soothing care.  Isntree has two versions of their Hyaluronic Acid creams ~ the Aqua Gel is for oily/complex skin types and the Moist Cream for dry/normal skin types.

Ingredients: Purified Water, Methylpropanediol, Methyl Trimethicone, Cyclohexasiloxane, 1.2-Hexanediol, Glycerin, Dimethicone/Vinyl Dimethicone Crosspolymer, Betaine, Ammonium Acryloyldimethyltaurate/VP Copolymer, Trehalose, Sodium Hyaluronate (510 ppm), Hydrolyzed Hyaluronic Acid (101 ppm), Centella Asiatica Extract, Polygonum Cuspidatum Extract, Skullcap Extract, Licorice Extract, Green Tea Extract, Common Purslane Extract, Houttuynia Cordata Extract, Rosemary Leaf Extract, Chamomile Flower Extract, Aloe Vera Leaf Juice, Isostearyl Alcohol, Butylene Glycol Cocoate, Hydroxypropyltrimonium Hyaluronate, Cetearyl Olivate, Sorbitan Olivate, Sodium PCA, Sodium Acetylated Hyaluronate (0.1 ppm), Butylene Glycol, Allantoin, Ascorbyl Propyl Hyaluronate (0.01ppm), Xanthan Gum, Hydroxyethyl Urea, Ethyl Cellulose, Vegetable Squalane, Propanediol  cosDNA 
Final Thoughts
Regardless if you use these products after an acid peel or have intense dryness or damaged skin barrier, I found that these items were not irritating to me and were very hydrating, calming and soothed my skin.  I found that when my skin was a bit red or irritated, these products really helped me get back on track.  My showstoppers here?  I would say the Truezyme Healing Tonic, Clinique Dramatically Different Hydrating Jelly and the Mutoface Hydrop Control Amouple.  Those three items I felt were really fantastic, unusual and WORKED for my skin.  What skincare products do you reach for when your skin is compromised or irritated? 
Where to Purchase
You can purchase the Mutoface and Truezyme products at Beauty Tap at their global store. The global store ships internationally, gives tons of free samples and free shipping on purchases $60.00 USD or more.  Use my affiliate code unboxing15 to save 15% off regular priced items at Beauty Tap, regardless if you are purchasing the USA shipped out products or the global shipping.  Click on the links below to purchase. 
For Clinique, I purchased mine at Sephora ~ Clinique Dramatically Different Hydrating Jelly   1.7 oz/$14.50  or 4.2 oz/$28.00  or click here to get a mini .5 oz for $5.00
Isntree can be found at Amazon USA with seller Credithink with free Prime Shipping
[ some products received complementary.  all opinions are my own. ]