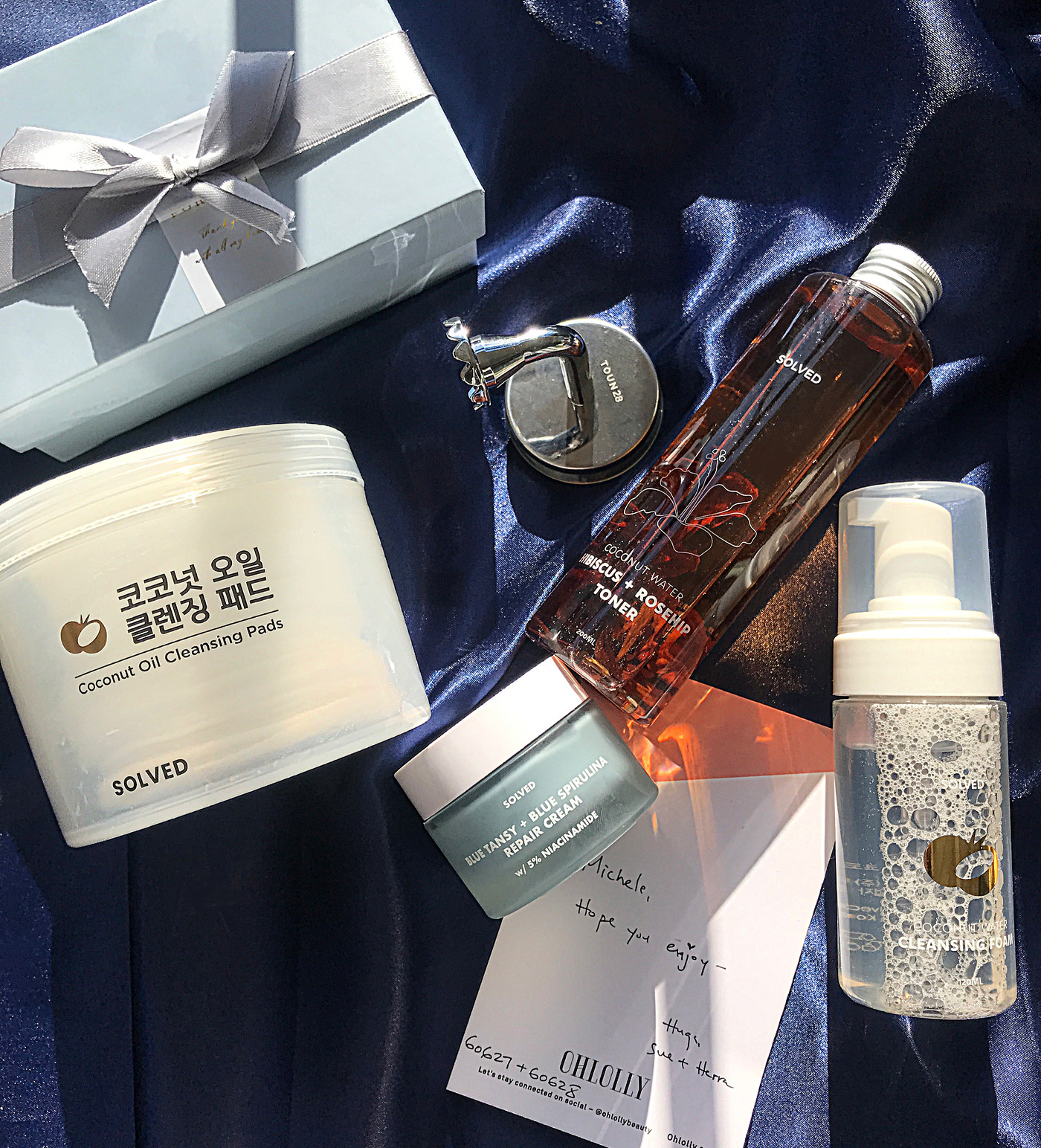 About a year or so, during the early days of the pandemic, I stumbled across Eric Nam's Night Time Skincare Routine on Youtube.  I was not only impressed by his knowledge of skincare, but also the products that he used, including one called Solved Skincare.
I purchased both the Coconut Oil Pads and Hibiscus Toner ~ I only tried the pads as the toner was gifted to a friend who really wanted to try it.  I am glad that OhLolly picked up this brand as it is just SO NICE. Solved Skincare is a vegan and cruelty free brand that uses high quality ingredients.  All of the products here were sent complementary by OhLolly  in exchange for my impressions. One more day to save 15% site-wide at O Lolly, as they are celebrating their 6th anniversary. Use promo code HAPPY6th
Skin Type/Concerns: Oily, blemish prone, pores, dehydrated, aging skin with fine lines/wrinkles and hyper-pigmentation (both sun damage and PIH)
All reviews are my own honest opinion and  I never have been asked to write copy for a brand.  This blog post might contain promo codes, affiliate and referral links, which using my links will help generate a small commission that helps support my blog at no extra cost to you.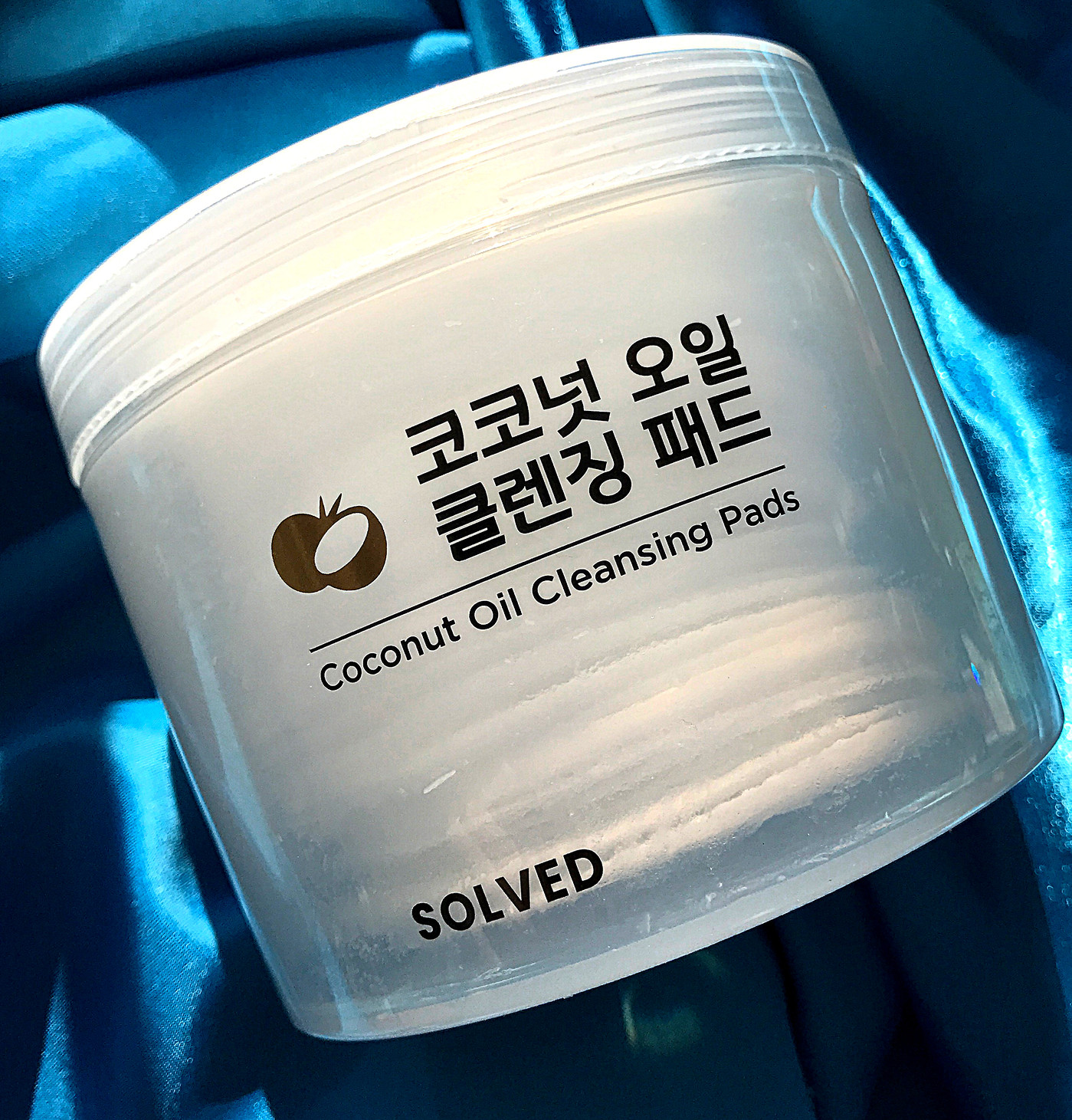 Coconut Oil Cleansing Pads ~ I LOVE these!  I purchased them before and am glad to have it in my routine again.  These are perfect for traveling and carrying in your gym bag ~ very quick oil cleanse and it really does remove a ton of makeup and dirt.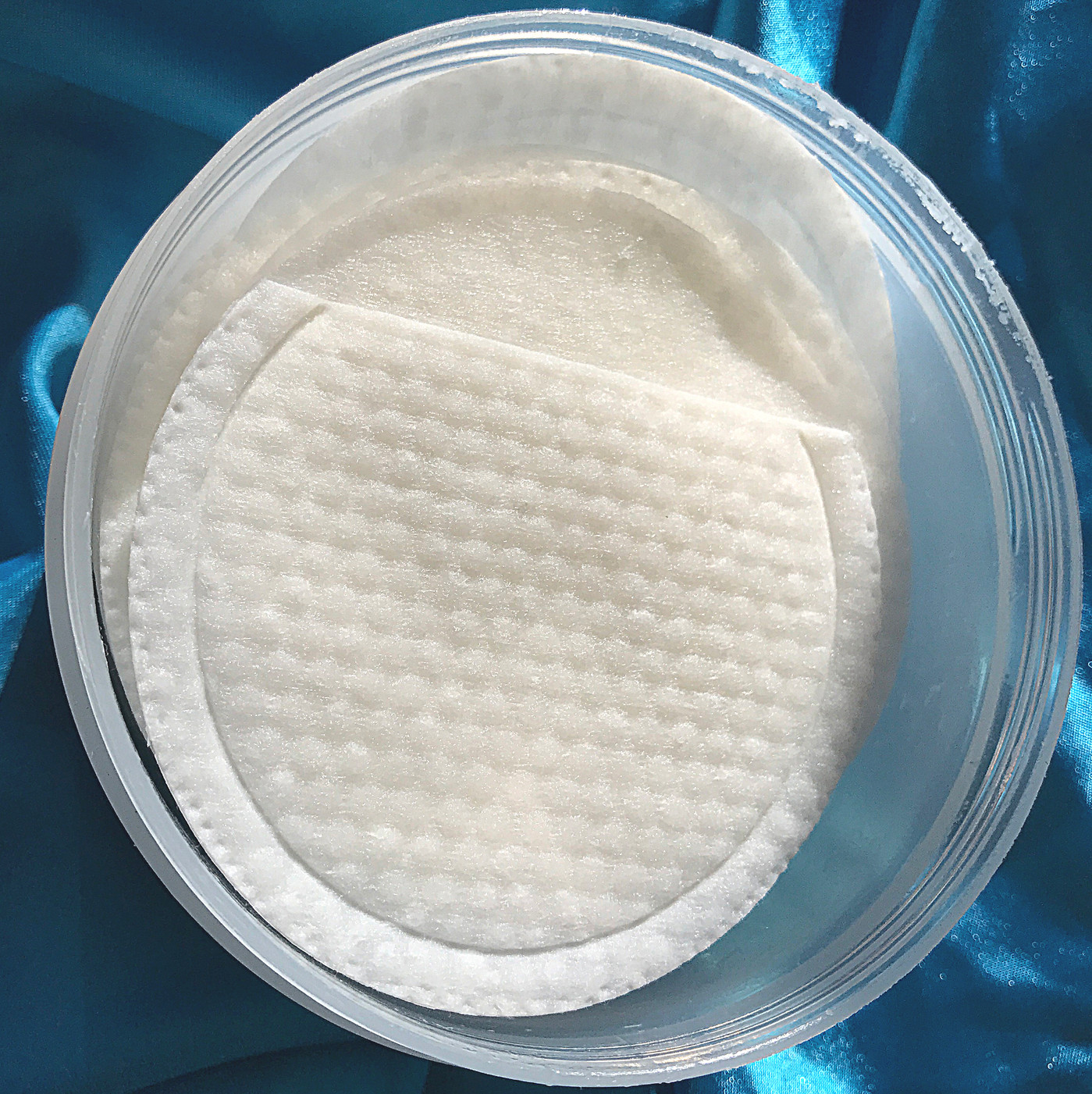 As Eric stated, this coconut oil is formulated for your skin, so it isn't like using coconut oil from your kitchen pantry.   This product has oversized double-sided, biodegradable cotton pads that you insert your fingers into and can really use them as an exfoliating pad too ~ the pads are quilted so it has that physical exfoliation.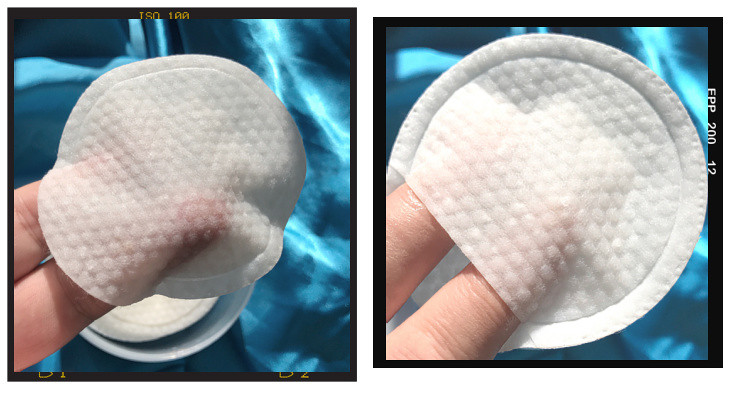 These pads soaked in 3 ingredients:  Cocos Nucifera (Coconut) Oil, Caprylic/Capric Tryglycerides, PEG-20 Glyceryl Triisostearate (cosDNA)  and smell like fresh coconuts.  Coconut oil nourishes and rich in lauric acid, it smooths skin, keeping it supple.  This product really sold me on Solved Skincare!   If you prefer the traditional oil cleansing balm, Solved Skincare does have a  Coconut Oil Cleaning Balm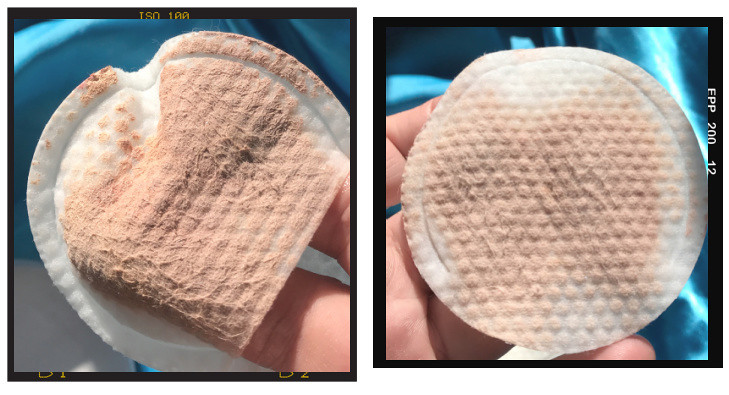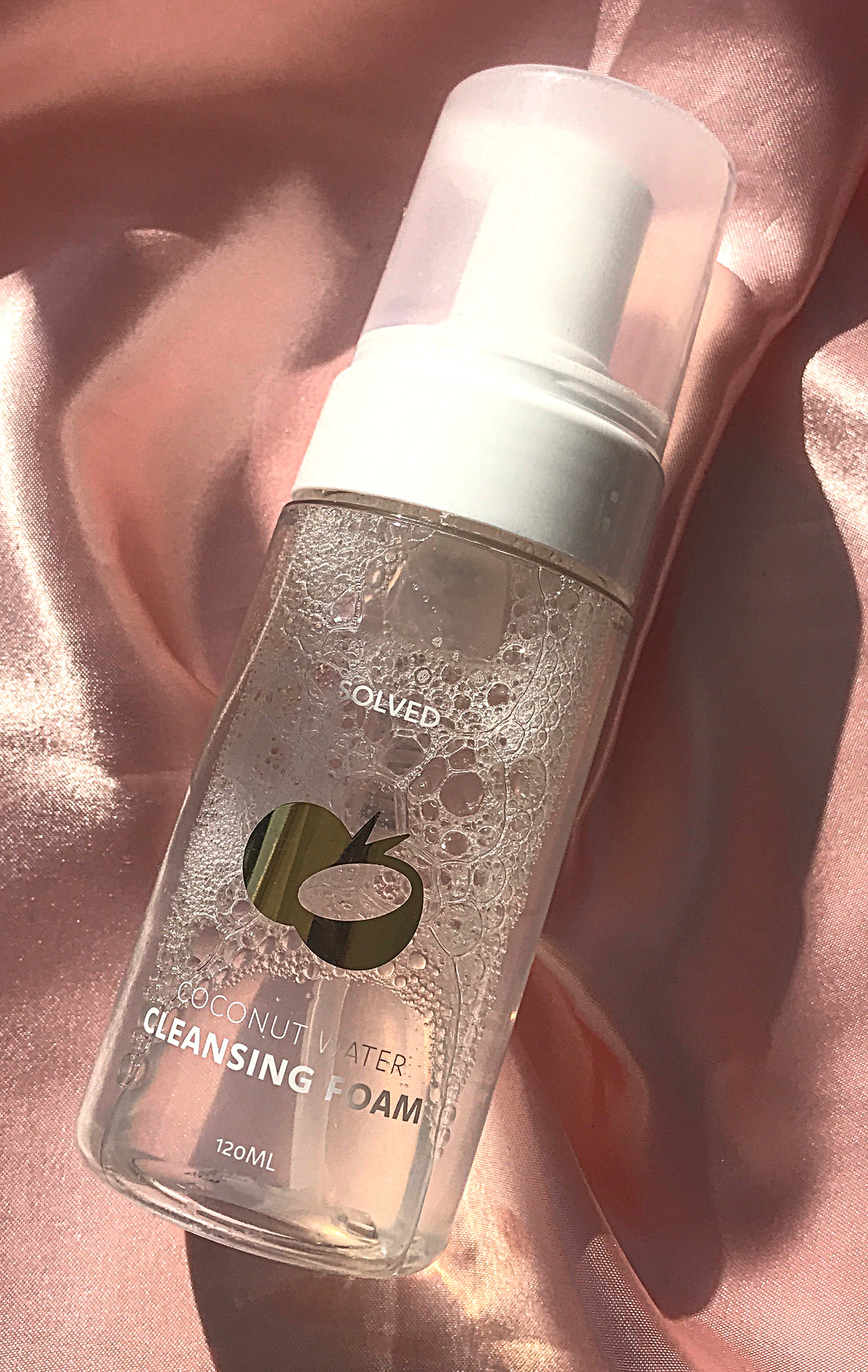 Coconut Water Cleansing Foam is made with 75% pure coconut water, which is rich minerals and supplies moisture so your skin won't dry out.  This also has coconut derived surfactants ~ potassium cocoyl glycinate is made with amino acid glycine and coconut fatty acids, while  coco-betaine is a synthetically derived fatty acid that comes from coconuts, and it is mild enough for babies and  sensitive skin. Amino acid arginine  promotes healing and detoxes your skin.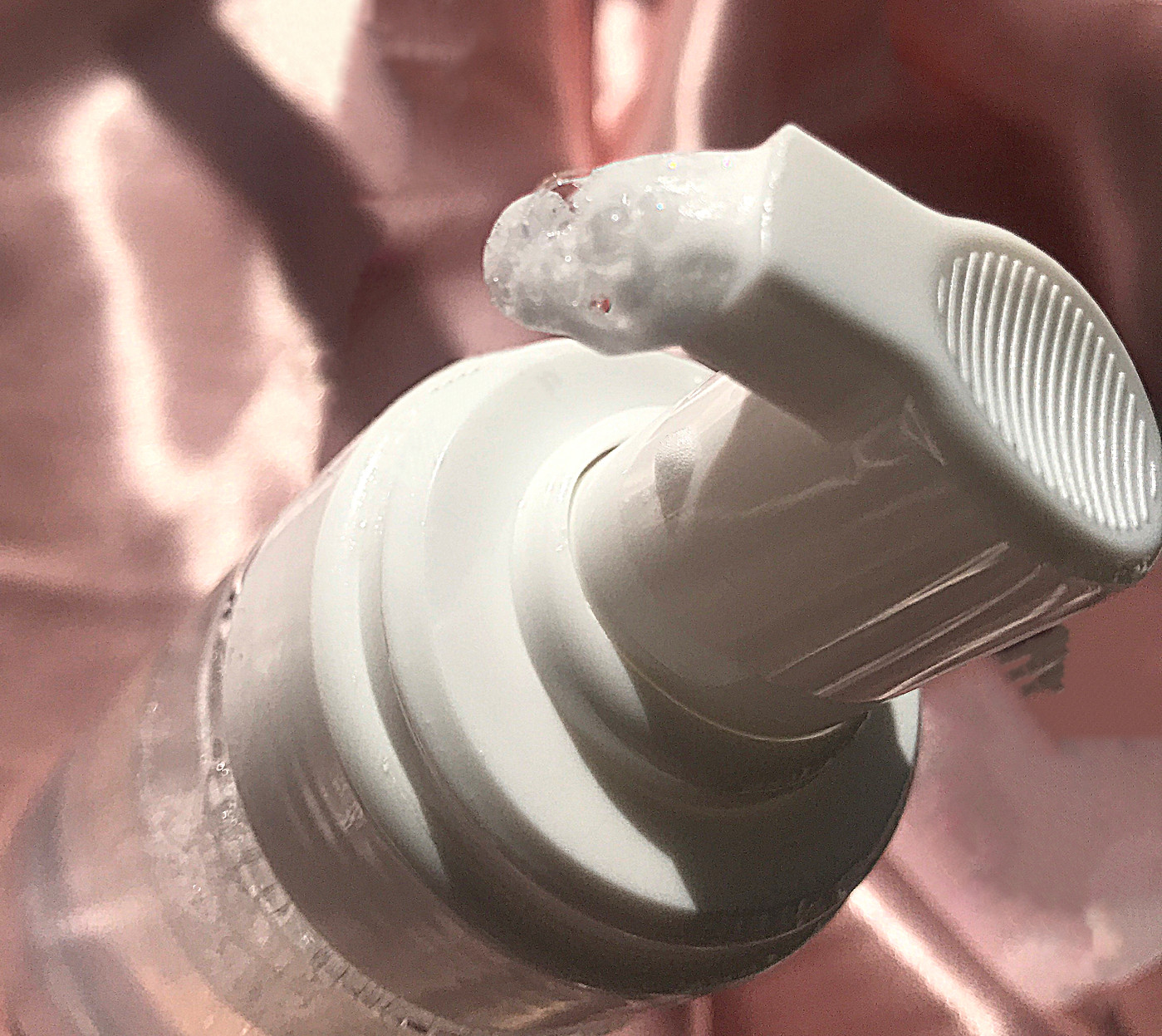 Ingredients: Cocos Nucifera (Coconut) Water(75%), Potassium Cocoyl Glycinate, Glycerin, Acrylates Copolymer, Coco-Betaine, Hydroxyacetophenone, 1,2-Hexanediol, Dipotassium Glycyrrhizate, Butylene Glycol, Propanediol, Arginine, Water, Disodium EDTA cosDNA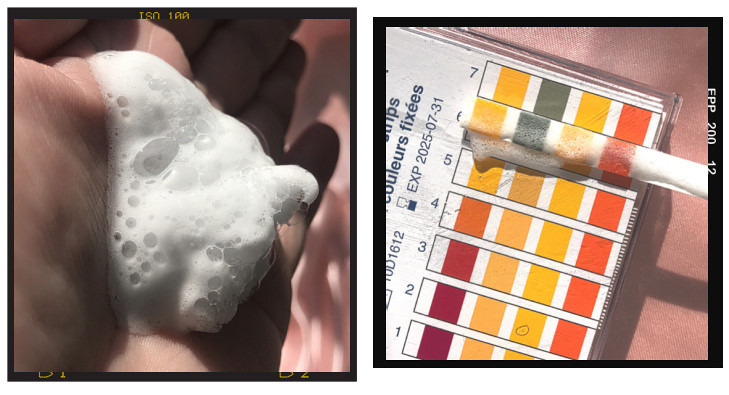 I love foam cleansers in a pump bottle as I know that the foam is going to be a whipped dreamy cloud of creamy softness and this one from Solved Skincare doesn't disappoint.  There isn't a scent with this one and the pH level is about a 7.  However, it doesn't strip or leave my skin feeling dry, and leaves my skin feeling soft and supple as well as cleansing it.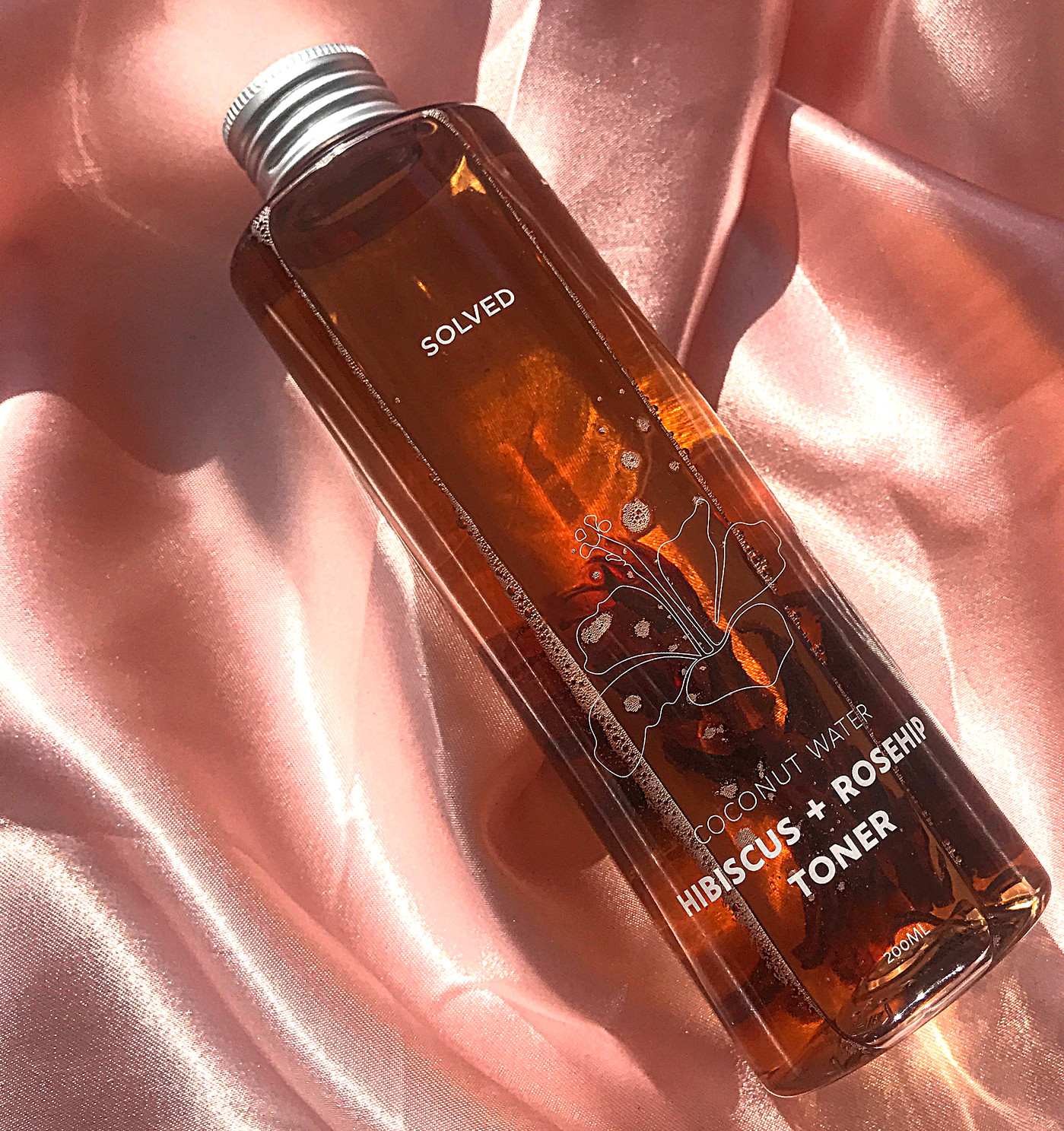 Coconut Water Hibiscus + Rosehip Toner is an eye-catcher!  Look at this beauty 🙂  There is even hibiscus flower inside of this deep pink colored toner, which is natural and can vary.   Once again, 75% coconut water starts us out with this toner,  so nourishing to the skin, as it contains minerals and electrolytes, while hydrating the skin deeply.
100% Egyptian premium hibiscus extract is an amazing extract with many skincare benefits. It is anti-oxidant rich, helping combat free radicals to prevent and reverse damage caused by external stresses such as dust, pollution, UV rays.  It contains saponins, a natural cleanser and AHA's,  which will help in removing dead skin cells.  Hibiscus is also an anti-bacterial and will prevent infections and speed up wound healing, which is important if you suffer from blemishes, rashes and other skin issues.
Rose Hip contains a lot of vitamin C, as well as vitamin A and E, so it will help promote  healthy skin cell rejuvenation, repairing scar and sun damaged skin, while hydrating your skin.  This also has skin healing and anti-inflammatory centella, skin brightening licorice and skin softening, moisturizing allantoin
Ingredients: Cocos Nucifera (Coconut) Water (75%), Butylene Glycol, Hibiscus Sabdariffa Flower Extract(55,000ppm), Rosa Canina Leaf Extract(50,000ppm), Centella Asiatica Extract, Hibiscus Sabdariffa Flower(25,000ppm), Allantoin, Propanediol, Hydroxyacetophenone, 1,2-Hexanediol, Dipotassium Glycyrrhizate, Disodium EDTA cosDNA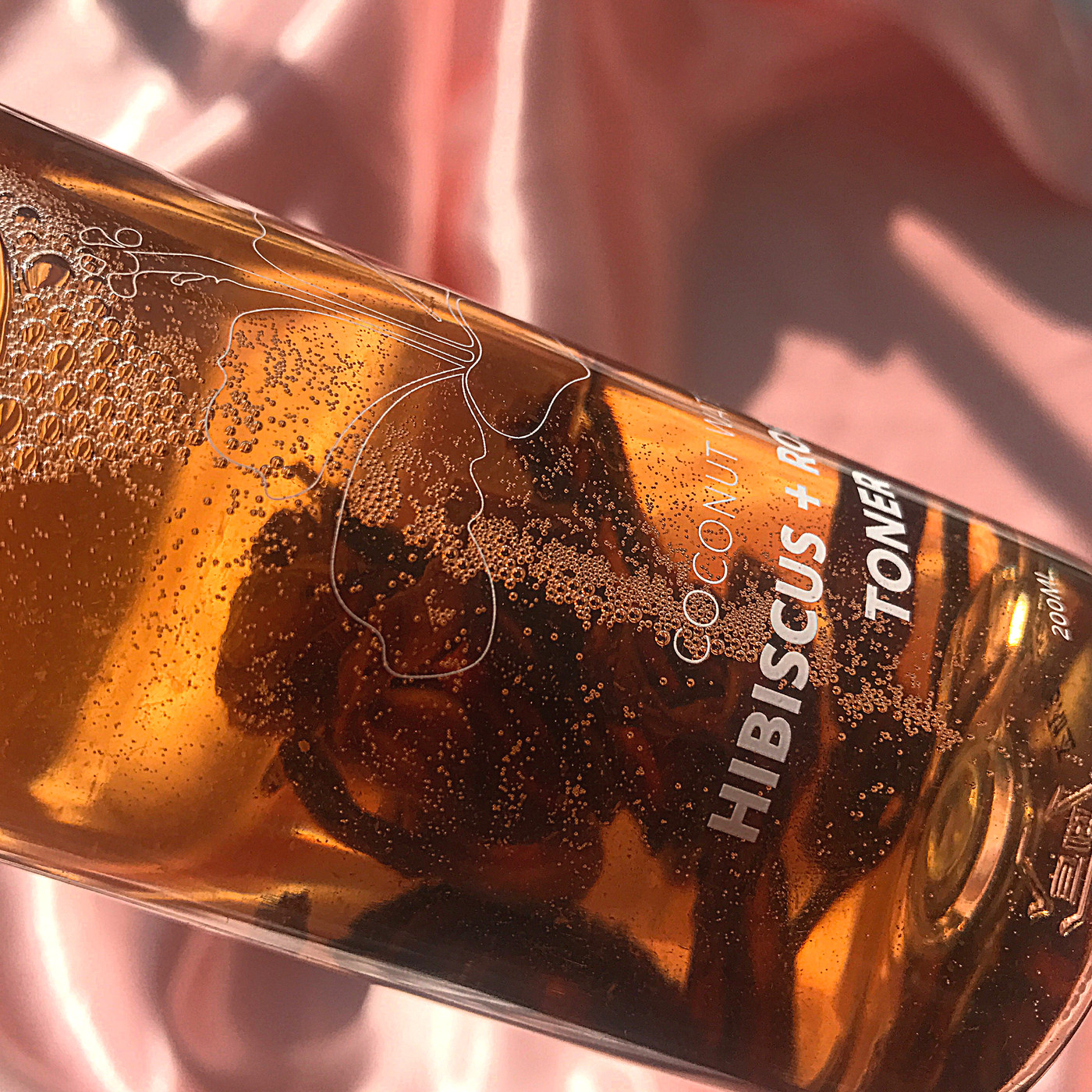 I love the look of this toner so much!  It is a very watery toner with a slight bitter scent, but nothing overpowering.  It has an amazing pH level of 3.5 to 4, which means this is an chemical exfoliating acid toner.  I use either my hands or a cotton pad if I want some physical exfoliation. It doesn't sting my skin or leave it irritated, so I think this is one of those acid toners that is good for daily use, like Pixi Glow Tonic and  By Wishtrend Mandelic Acid 5% Skin Prep Water.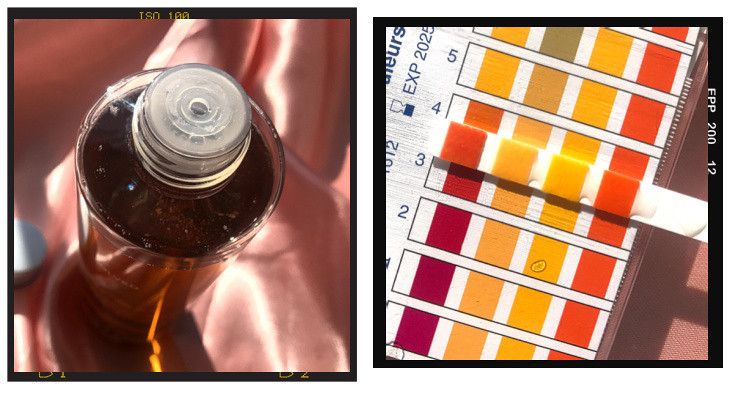 This one is really nice and it is one that I really recommend.    I need to use this toner to make my own toner mask, which is to saturate cotton pads or a dry mask pod and then leave it on for 10 to 15  minutes for an immediate, but temporary brightening effect.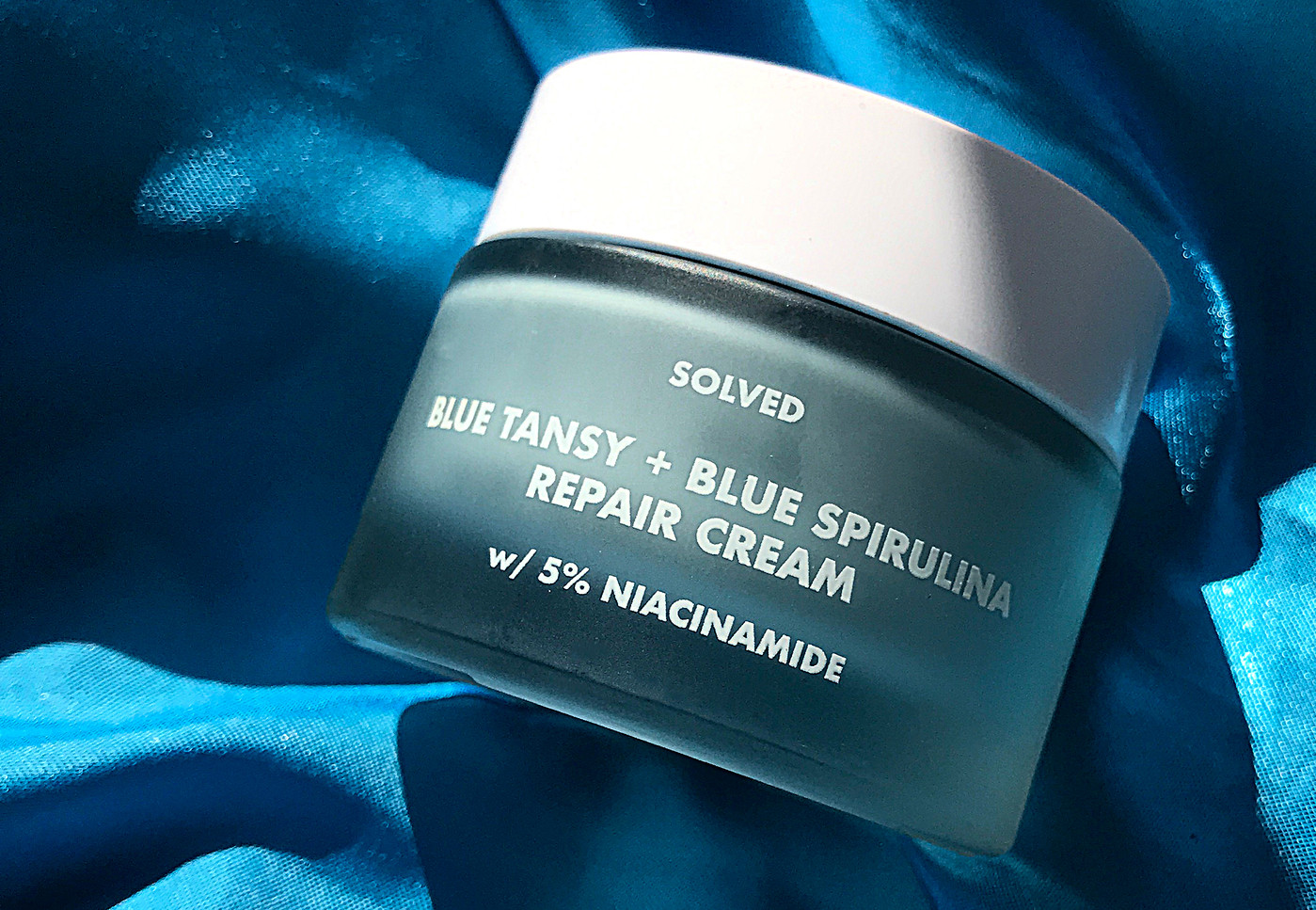 Blue Tansy + Blue Spirulina w/ 5% Niacinamide Repair Cream is the latest in Solved Skincare family of products.  This is a rich moisturizer containing 5% skin brightening, antioxidant niacinamide which is also an anti-inflammatory, improves your skin elasticity, enhance the skin barrier function and also it helps to even out skin tone and reduce post-inflammatory hyper-pigmentation.  Once again, more coconut in here for hydration and nutrients, along with skin moisturizing jojoba seed oil, helping to soften the skin and aids in increasing your skin's flexibility and elasticity.
The beautiful blue shade of this cream comes from blue tansy, a  Moroccan chamomile.  Just  like other chamomiles, it is an anti-inflammatory, anti-oxidant ingredient with soothing properties and it is a natural source of azulene.  It also helps to detoxifying your skin, so redness,  skin irritations and issues are lessened. Spirulina platensis is a micro algae which has powerful anti-aging, antioxidant benefits. It contains high sources of vitamin E and carotene, along with vitamins B complex and C, minerals, essential amino acids and enzymes, all which help with premature aging. (source Natural Actives)
Yeast derived adenosine  has anti-aging,  anti-wrinkle and anti-inflammatory properties, while hydrating humectants sodium hyaluronate help bind moisture to the skin.  This also has dimethicones so it will have a smooth texture. 
Ingredients: Cocos Nucifera (Coconut) Fruit Juice, Cocos Nucifera (Coconut) Water, Hydrogenated Polyisobutene, Niacinamide, Glycerin, Cetyl Ethylhexanoate, *Simmondsia Chinensis (Jojoba) Seed Oil, Cetearyl Alcohol, Trifluoropropyl Dimethicone, Polyglyceryl-2 Stearate, C14-22 Alcohols, Caprylic/Capric Triglyceride, Tanacetum Annuum (Blue Tansy) Flower Oil, Sodium Hyaluronate, *Spirulina Platensis Powder, Propanediol, Butylene Glycol, Hydroxyacetophenone, 1,2-Hexanediol, Dipotassium Glycyrrhizate, Candelilla Wax, Glyceryl Stearate, Stearyl Alcohol, C12-20 Alkyl Glucoside, Sodium Acrylates Copolymer, Polyglyceryl-4 Oleate, Ethylhexyl Olivate, Adenosine, Sodium Polyacryloyldimethyl Taurate, Sodium Polyacrylate, Disodium EDTA (*Certified Organic Ingredients)  cosDNA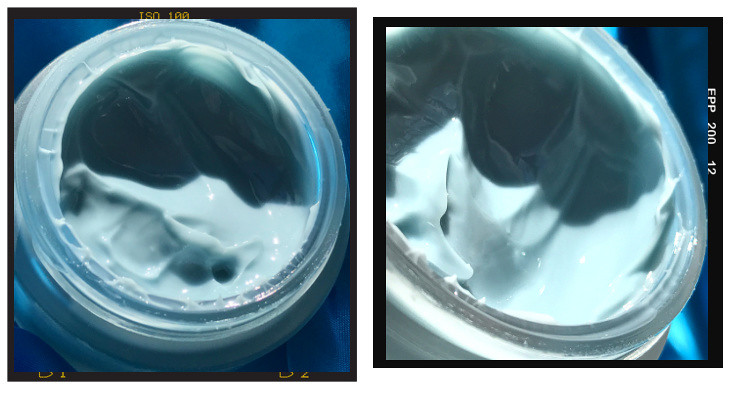 This is so beautiful in its glass jar ~ the blue shade is all natural from the blue tansy, so variations in shades can occur.  This also has an AMAZING herbal scent from the tansy and I will say if you do not like herbal scents, you might be put off by this one.  I love it ~ give me all the herbal scented products and I am very happy.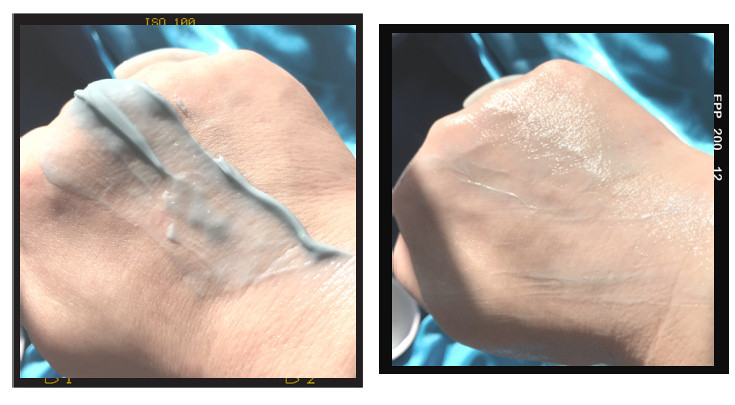 This is surprisingly lightweight for a nourishing cream  and I think it is because of the dimethicones, as its texture is silky, slippery and light.  However it is very moisturizing and I use it as a night time moisturizer right now.   I think I will try it out as a day cream soon, but I wanted to see how it would work with my pores, and I am happy to say it doesn't clog my pores at all.  This leaves my skin feeling soft and calms down irritations. 
Bonus Review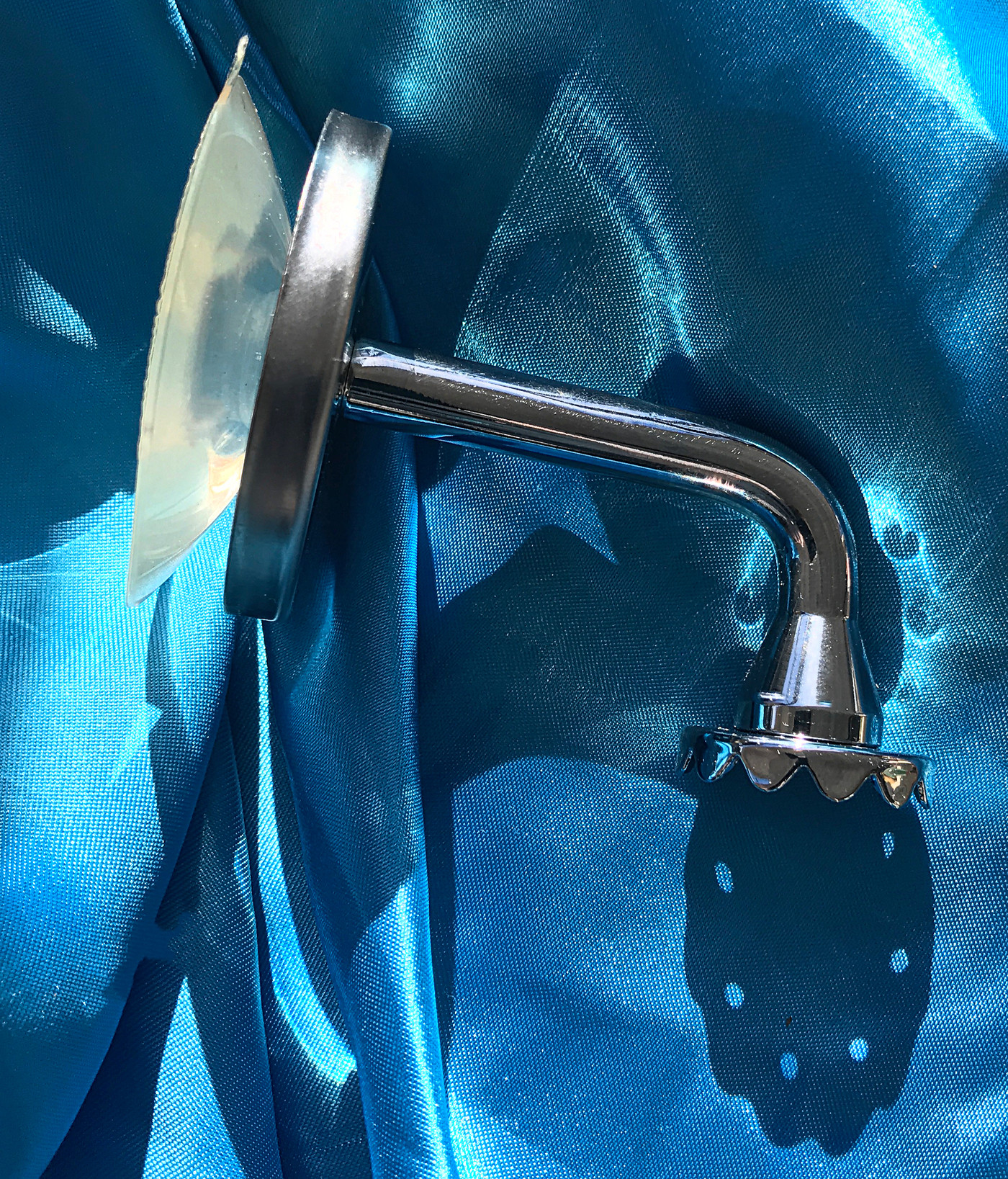 I also picked out a product from Toun28, a Magnetic Soap Holder and I will say this ~ I will be purchasing two more of these!  What an amazing design!  I use fancy soaps, shampoo and conditioner bars and they get all wet and muddled in a puddle of water.  this soap holder just sticks onto the wall with a suction cup and has a detachable magnetic round piece with "teeth" .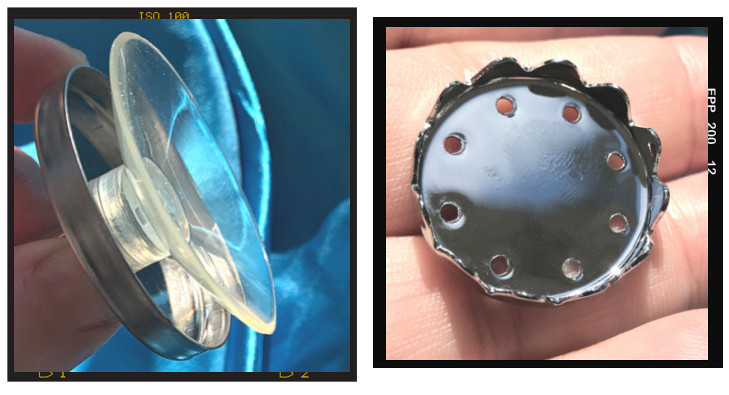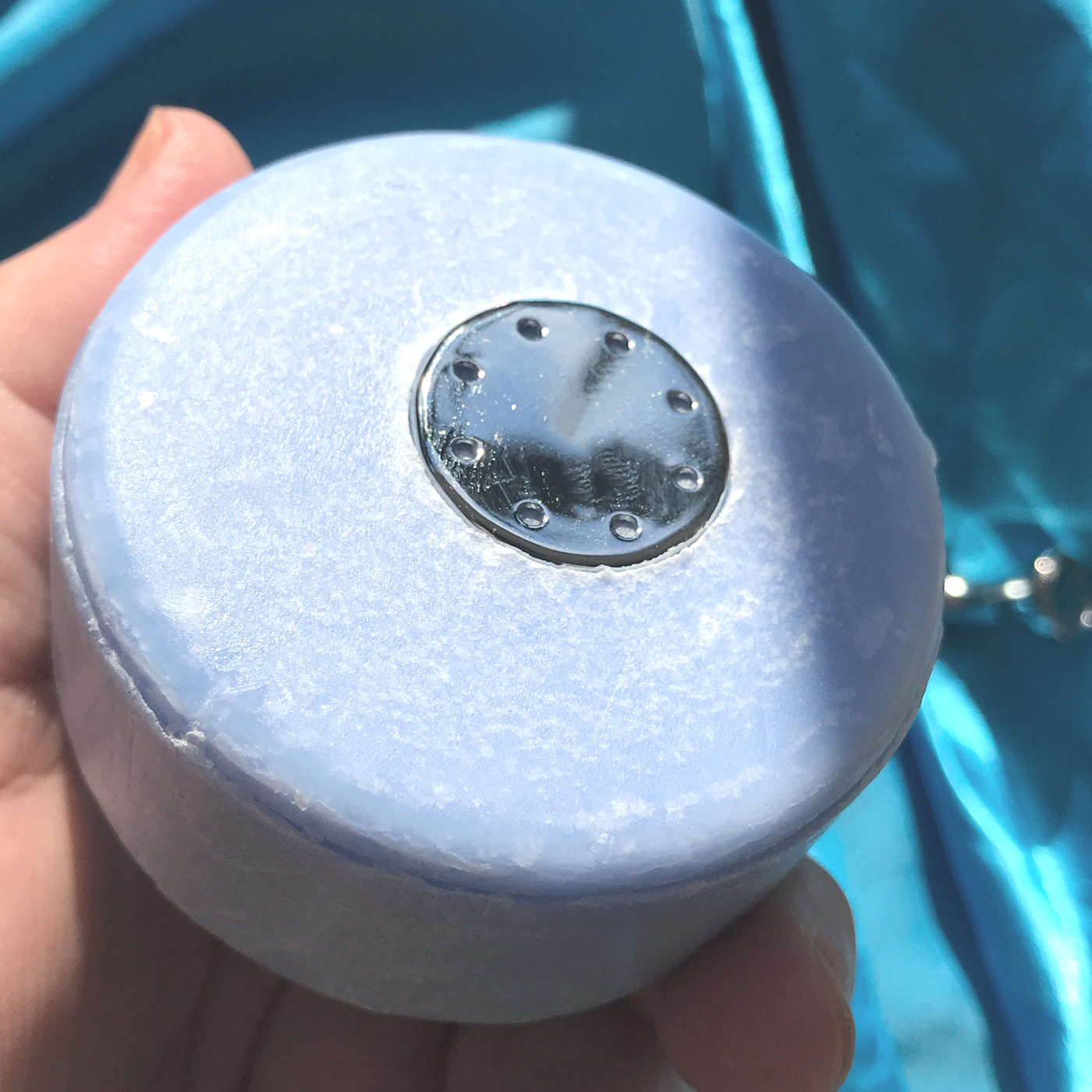 Just put the teeth side into your soap bar and then place it back on the holder ~ it will just hang down from the hook!   The magnetic round piece stays in your bar of soap until you are done with it ~ and then you place it onto your new bar!  Isn't this JUST SO COOL??? I love it! 
Where to Purchase
OhLolly carries these products from Solved Skincare plus more (link here)  
OhLolly has very reasonable shipping rates for within the USA ~ Flat rate of $6.95 via USPS and orders over $50.00  (after discounts) is free. Currently for International shipping, DHL Express is the only option due to COVID-19 and the rates are calculated at check-out by weight.  EU Shipping is not available right now due to the new VAT tax collection laws.  International customers will pay for any custom duties, taxes and fees. 
disclaimer: products received complementary for review purposes & contains affiliate links