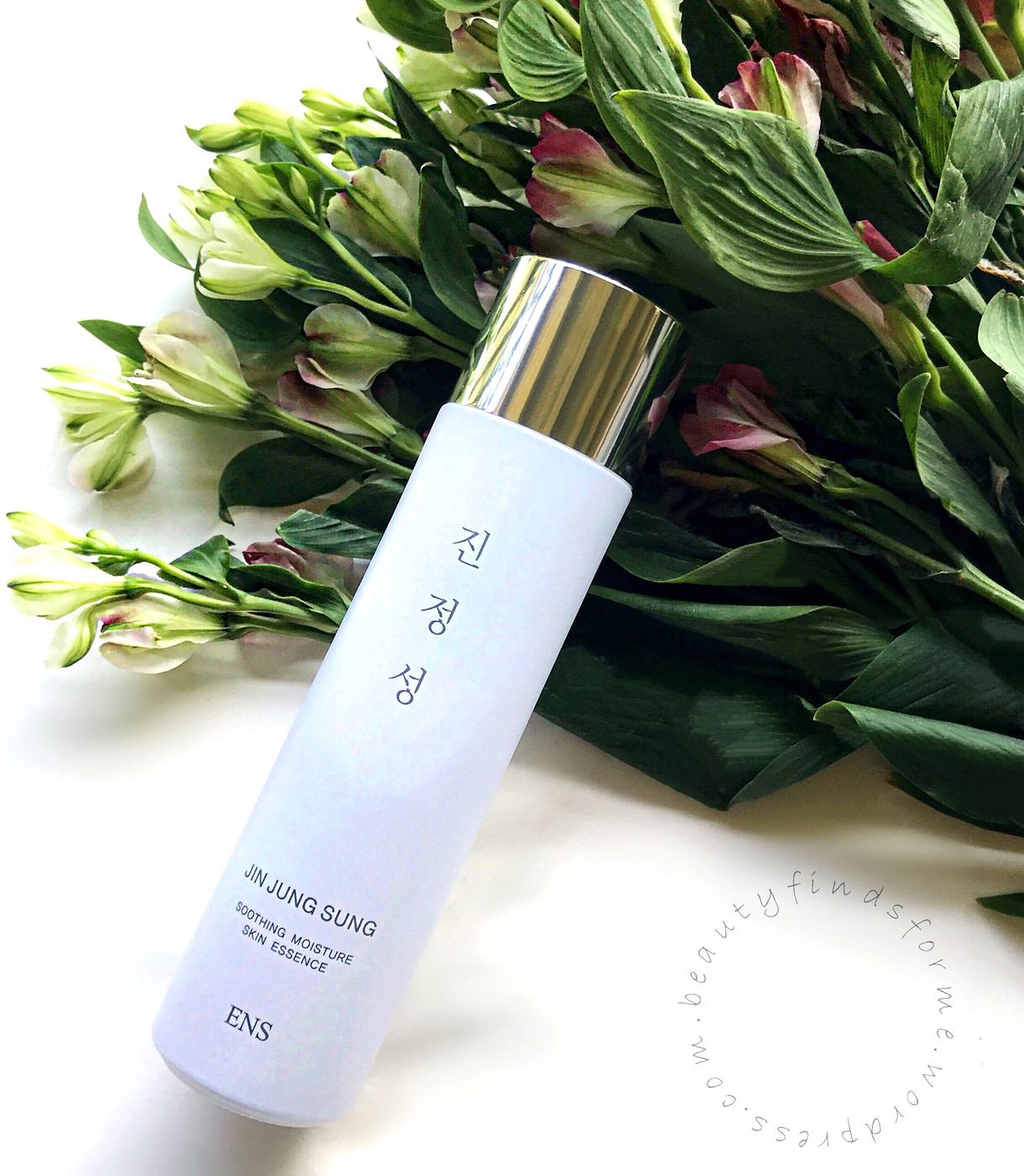 One thing I really appreciate is when the founders of a brand actually communicate and relate to their customers ~ not just talking about their products, but injecting personal stories, thoughts and actually having conversations on Social Media ~ Chloe at 107 One O Seven is one such person and now Park  Jung Hyun at ENS Skin 진정성 is another.  Seriously, the @ens_junjungsung Instagram account is run by him and he is always chatting up a storm with his followers, from all over the world.  Great sense of humor, interesting posts and always willing to talk about skincare, pop music, books, movies and so on.   About a month ago, he reached out to me to see if I would like to test and review the Jin Jung Sung Soothing Moisture Essence Serum.  
Skin Type/Concerns: Oily, blemish prone, pores, aging skin with fine lines/wrinkles and hyper-pigmentation (both sun damage and PIH)
All reviews are my own honest opinion and  I never have been asked to write copy for a brand.  This blog post might contain promo codes, affiliate and referral links, which using my links will help generate a small commission that helps support my blog at no extra cost to you.
Oh My…Look at all these Ingredients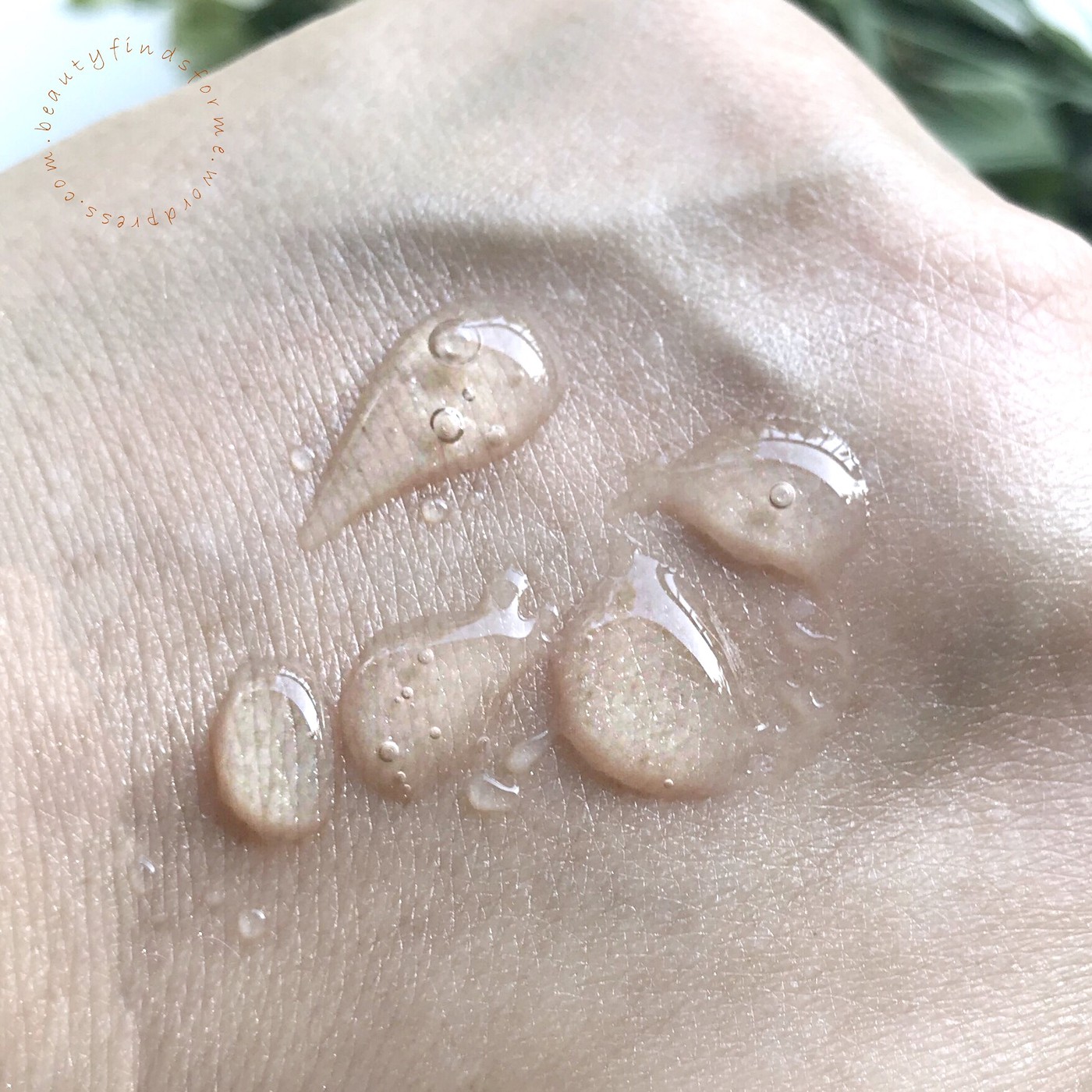 Niacinamide, also known as vitamin B3, is a powerful antioxidant that acts as an anti-inflammatory, improves your skin elasticity, enhance the skin barrier function and also it helps to even out skin tone and reduce post-inflammatory hyper-pigmentation.  Licorice root is also a brightening ingredient as well as reducing flaking and smoothing your skin.  It is also an anti-irritant and anti-inflammatory.  Yeast derived adenosine also provides anti-wrinkle and anti-inflammatory benefits
Ceramides are lipids (fats) which are important in helping to repair and protect your moisture barrier. They will keep your skin hydrated and plump as they retain water. Ceramides are found naturally in your body and you lose the ability to produce as you age, so adding them to skincare products helps with anti-aging.  Beta glucan is another amazing skin conditioning and repairing, moisturizing  ingredient that helps stimulate the production of collagen, speeds up wound healing, soothes and calms skin due to its anti-irritant and strong anti-inflammatory properties. Applied topically, collagen deeply moisturizes the skin.
Oh and there is a TON of hydrating humancants in here ~ not only is our good old friend glycerin in here, but  SEVEN types of hyaluronic acid: sodium hyaluronate, hyaluronic acid, hydrolyzed hyaluronic acid, potassium hyaluronate, sodium acetylated hyaluronate, hydroxypropyltrimonium hyaluronate, sodium hyaluronate crosspolymer.  This complex will help attract moisture and deeply improve hydration to your skin, reduces skin flakes and makes skin supple.  Acetyl hexapeptide-8 helps bind water to your skin, helps regenerate skin cells and reduce the appearance of fine lines and wrinkles
Centella is a common herbal ingredient that is used medicinally to help speed up wound healing, such as blemishes and skin rashes. It also helps minimize the appearance of pores.   Centella derived madecassoside helps soothe, reduce redness and inflammation and helps heal your skin.  Chamomile can calm down the skin and relieve redness effectively while mugwort has been used in traditional European and Asain herbal medicine to help heal and soothe skin wounds and contains a rich source of antioxidants.
Idebenone, otherwise known as hydroxydecyl ubiquinone, is a powerful antioxidant ~ preventing dryness, refining skin texture, protects skin from free radicals, so that fine lines and wrinkles are less noticeable.. Glutathione is another anti-aging antioxidant ingredient that will help fight free radicals and repair skin damage. Green tea is full of powerful anti-oxidants, due to its high concentration of polyphenols, which can help reduce the appearance of fine lines and wrinkles.   
There is also slew of botanical ingredients in here with antioxidant, soothing and purifying benefits:  Japanese knotweet, rosemary, Chinese skullcap, Chinese quince, persimmon, cinnamon,  Indian chrysanthemum, celery, avocado, kale, Japanese pepper, Korean pasque and lichen.  
Ingredients: Water, Butylene Glycol, Niacinamide, Pentylene Glycol, Broussonetia Kazinoki Root Extract, Madecassoside, Camellia Sinensis Leaf Extract, Centella Asiatica Extract, Glycyrrhiza Glabra (Licorice) Root Extract, Chamomilla Recutita (Matricaria) Flower Extract, Polygonum Cuspidatum Root Extract, Rosmarinus Officinalis (Rosemary) Leaf Extract, Scutellaria Baicalensis Root Extract, Glycerin, Beta-Glucan, Ceramide NP ,Propanediol, Chaenomeles Sinensis Fruit Extract, Diospyros Kaki Leaf Extract, Cinnamomum Cassia Bark Extract, Artemisia Princeps Leaf Extract, Chrysanthellum Indicum Extract, Camellia Sinensis Leaf Extract, Soluble Collagen, Acetyl Hexapeptide-8, Hydroxydecyl Ubiquinone, Hydrogenated Lecithin, Glutathione, Apium Graveolens (Celery) Extract, Persea Gratissima (Avocado) Fruit Extract, Brassica Oleracea Acephala Leaf Extract, Sodium Hyaluronate, Hyaluronic Acid, Hydrolyzed Hyaluronic Acid, Potassium Hyaluronate, Sodium Acetylated Hyaluronate, Hydroxypropyltrimonium Hyaluronate, Sodium Hyaluronate Crosspolymer, Chlorphenesin, Zanthoxylum Piperitum Fruit Extract, Pulsatilla Koreana Extract, Usnea Barbata (Lichen) Extract, Carbomer, Tromethamine, Adenosine, 1,2-Hexanediol 
cosDNA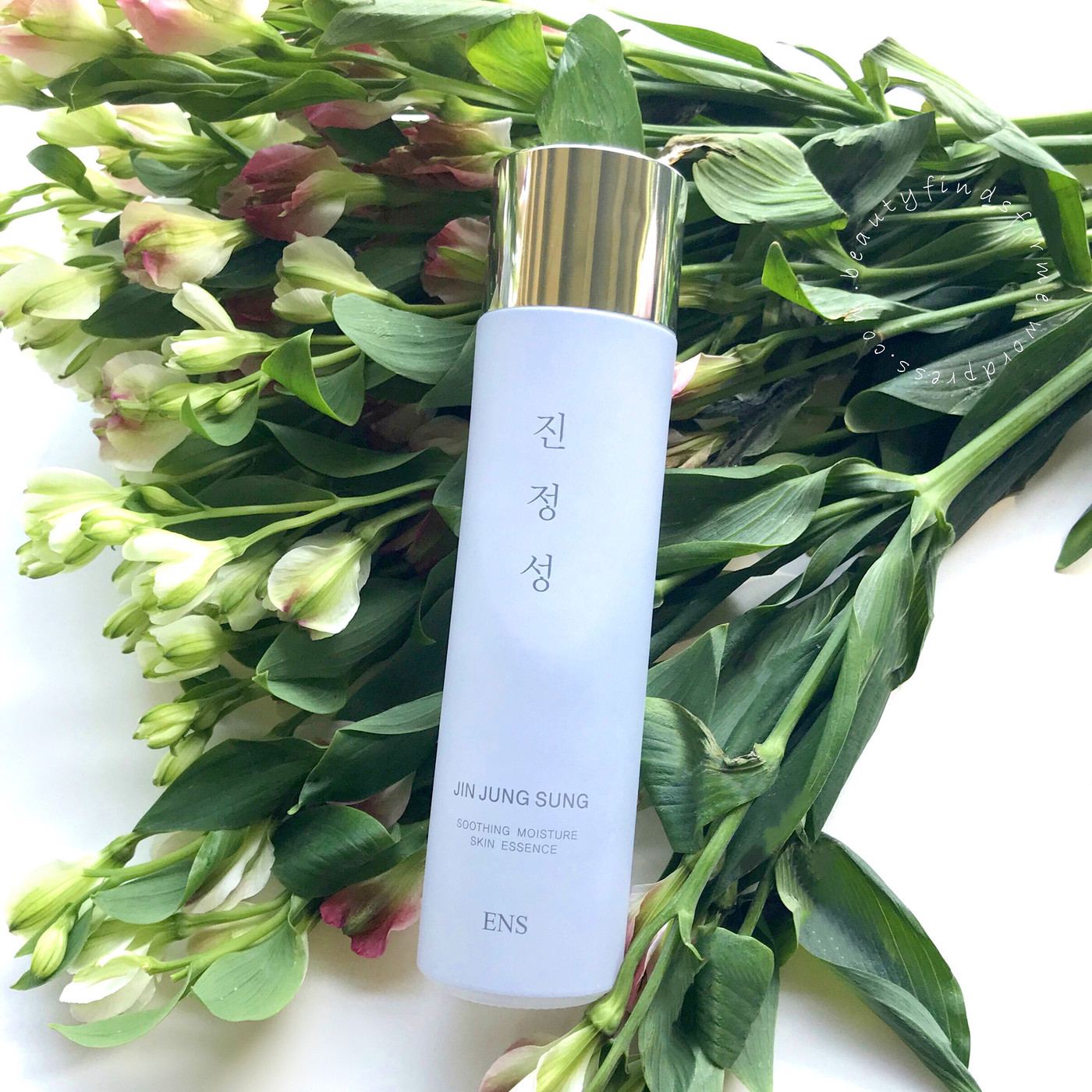 Jin Jung Sung Soothing Moisture Essence Serum comes in a tall 150 mL frosted glass bottle with a bright silver cap  This has a pin hole applicator and at times, I wish this was a pump bottle.  Why?  Because the clear, scentless essence is so thick ~ it is truly more of an serum than a watery essence ~ its texture is a very light gel that does turn watery once it is applied to the skin.  I have to shake the bottle to get my product out ~ I feel like that old Heinz ketchup commercial ♩♪♫ Anticipation is making me wait!♫ ♩♪   But just like Heinz ketchup, this essence is worth the wait.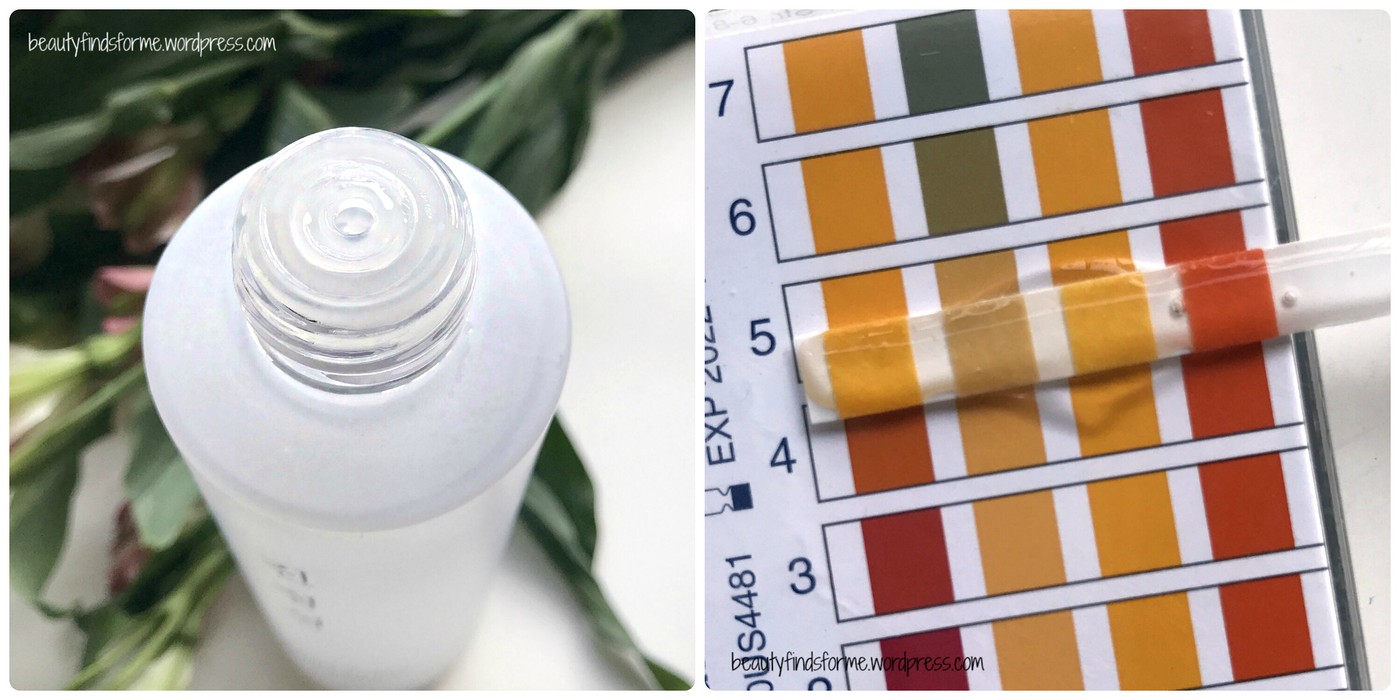 It is very thick, but it isn't sticky.  It is slick and slides over my skin nicely ~this essence does have a tendency to "sit" on my skin initially after I pat it in ~ but within a few minutes, this essence does absorb into my skin, leaving it so soft and supple, but with no sticky or tacky residue.  It helps plump up my skin, so it looks refreshed and smooth,  with no irritation. 

This also has a nice cooling effect as well ~ with a skin balancing pH level of a 5, this is a great product to use in layers too ~ I personally just like applying it directly to my skin without a pad to get the maximum moisture effect.  This is a great product to use to make your own mask packs ~ if you have dry patches or just need a burst of moisture, soak some cotton pads with this and place all over your face.  If you are a minimalist, you can use this and a nice moisturizer to top it off, as this is so hydrating and soothing that I feel if you layer it, you can get away with just products, plus sunscreen.
Where to Purchase
Amazon USA  $22.99 and has Prime Shipping
CrediThink $19.99 Ships Globally with restrictions
eBay

varies ~ around $20.00 Ships Globally
Bonus Reviews
Since using this Essence, I have had the opportunity to try out the other two products in the Jin Jun Sung line, thanks to Credithink.  These reviews originally were released on my Instagram account.   I have a referral link at Credithink (click here) if this is your first time purchasing from them.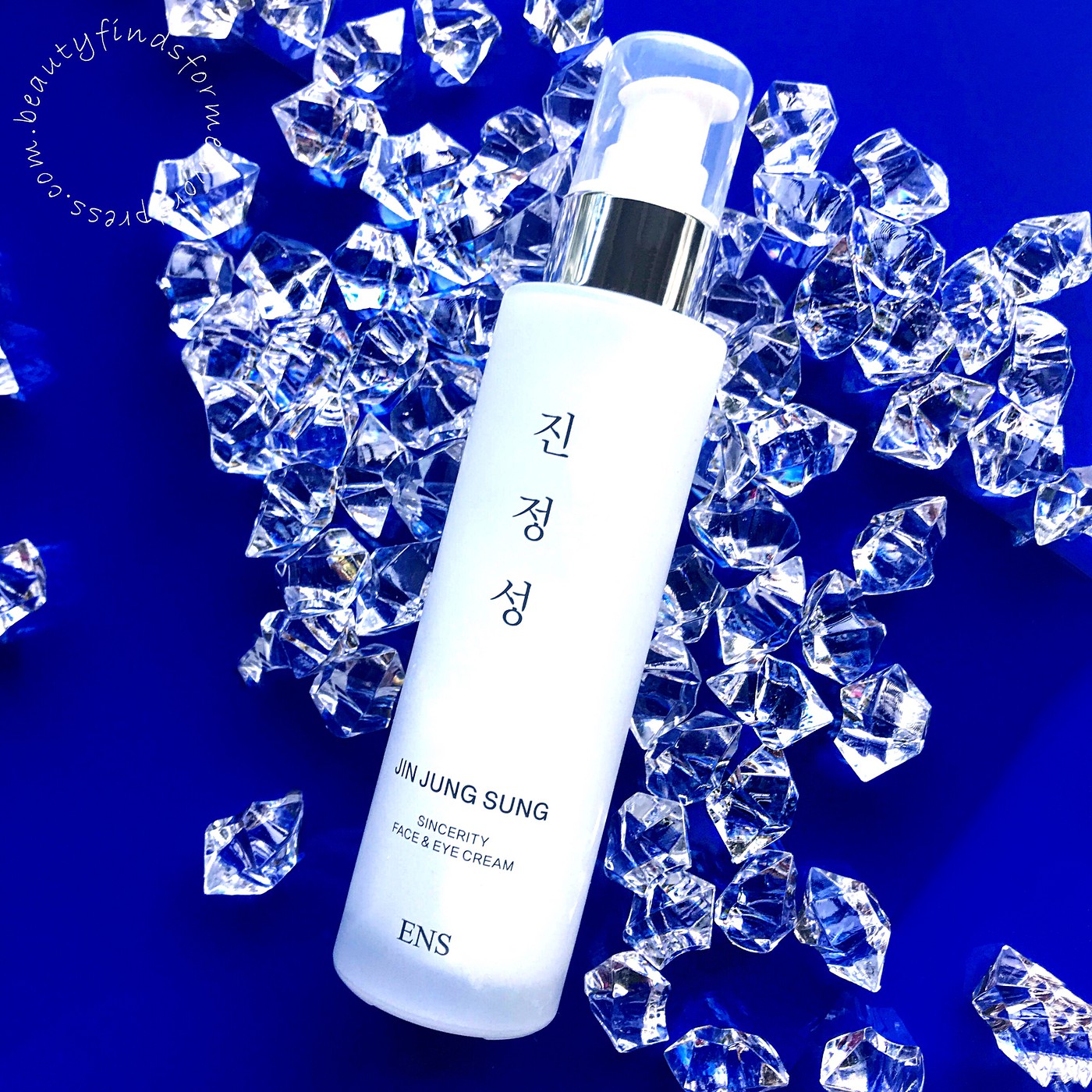 Jin Jung Sung Sincerity Face and Eye Cream  This is a two in one product: facial moisturizer and an eye cream (hence its name!). Just like the Essence Serum, this has a lot of ingredients in it, to really provide a basic solution for your skin ~ Niacinamide and licorice root: brightening, anti-inflammatory. Ceramides, beta glucan, squalane, collagen: skin plumping, moisturizing, repairing. TONS of hydrating humancants: glycerin and the 7 dwarves.. I mean hyaluronic acid ~~ sodium hyaluronate, hyaluronic acid, hydrolyzed hyaluronic acid, potassium hyaluronate, sodium acetylated hyaluronate, hydroxypropyltrimonium hyaluronate, sodium hyaluronate crosspolymer. ⁣
⁣
Acetyl hexapeptide-8: binds water to skin, regenerate skin cells, reduce the appearance of fine lines and wrinkles. Idebenone, glutathione, green tea: antioxidants, fight free radicals, repairs skin damage. Centella, madecassoside, chamomile: soothing, healing, reduces redness. Shea butter, jojoba seed oil, beeswax (not vegan): nourishing, moisturizing, protective barrier. ⁣
This comes in a tall frosted white glass bottle with a pump applicator. The Face and Eye Cream has no scent, is white in color and its texture is soft, almost like a gel-cream ~ once I started to apply this to my skin, this thinned out to a lotion-like consistency and it was easy to spread around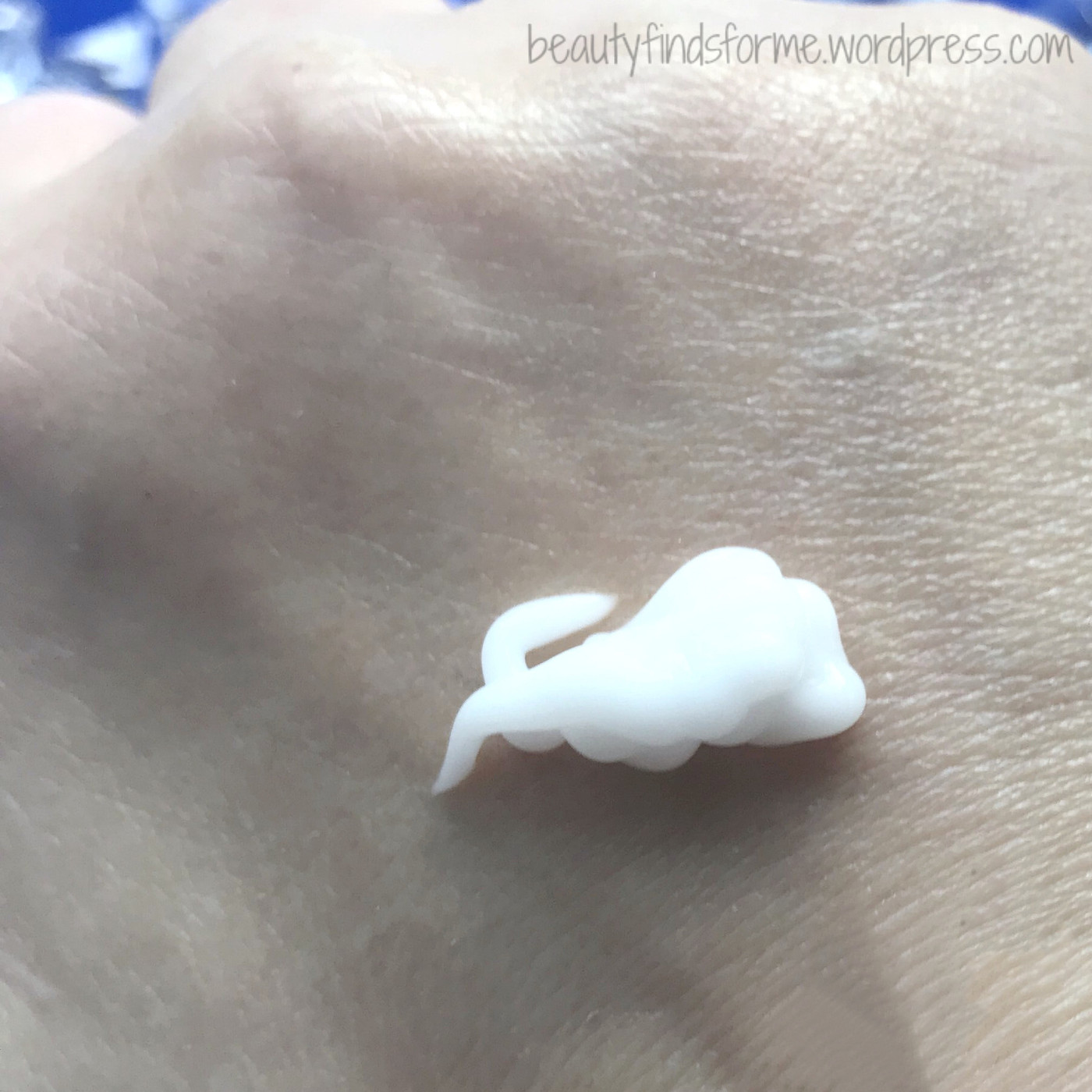 This is VERY moisturizing so as I have oily skin, I start out with little dabs on my face, pat in and if I need more, I just add a bit more ~ it does not leave a tacky or greasy residue on my skin. My face feels very smooth and supple and this does play well under makeup ~ with no pilling or rolling. ⁣  This retails for $22.99 at Credithink (click here) for a 100 mL bottle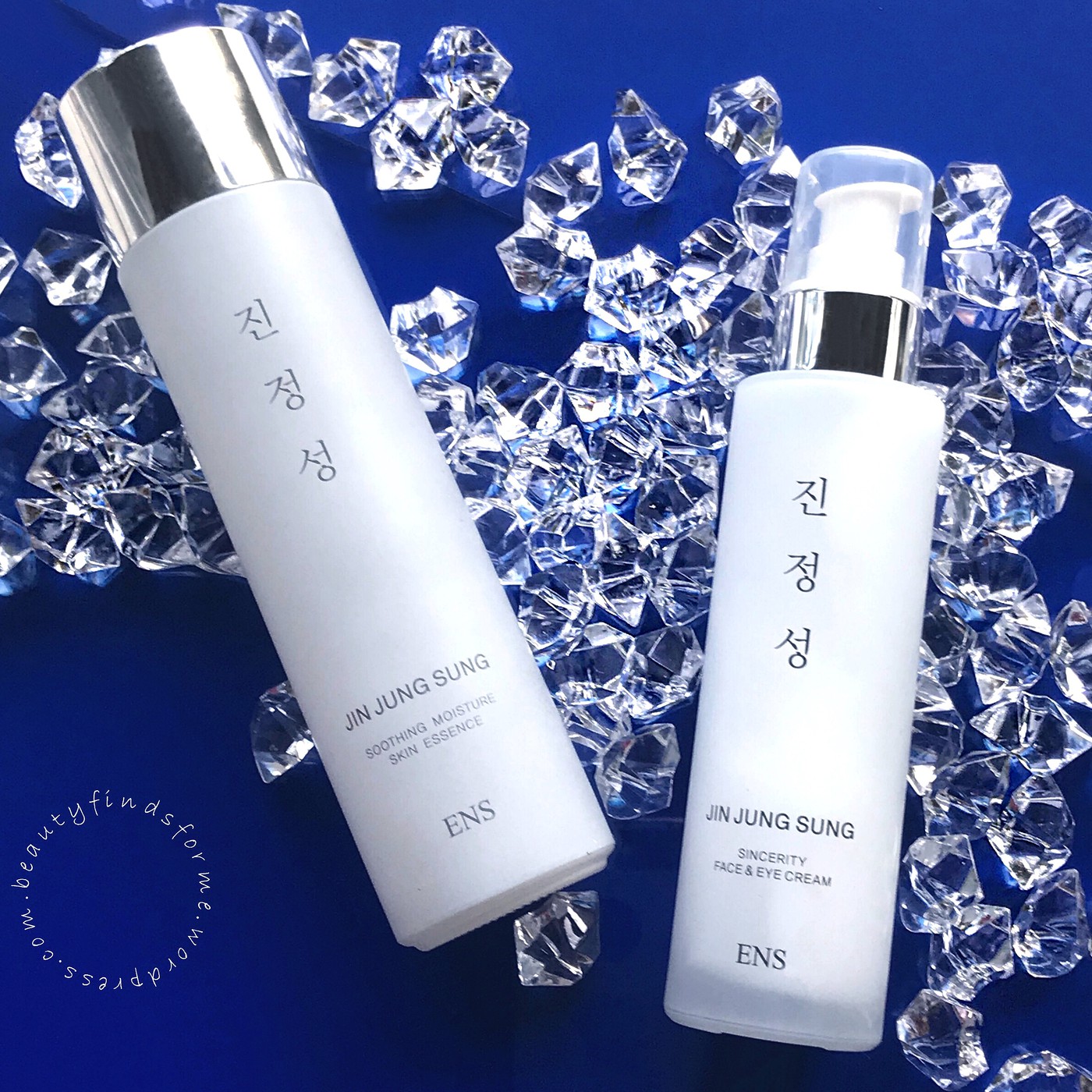 Okay, why did I snap the two ENSSkin Jin Jung Sung products together? Well, if you are on a budget, a minimalist, want to get someone into skincare who doesn't CARE about skincare, these two products + a sunscreen would be perfect. The Soothing Moisture Essence Serum is a thick toner and is a great 1st step after cleansing. It really hydrates the skin quite well and then applying the Sincerity Face and Eye Cream afterwards will lock in that hydrating Essence Serum, as well as provide under eye care ~ your skin around the eyes is quite delicate & the first place that age will show for most people. ⁣
⁣
A lot of folks don't think they need a special product for their eye area, and this product has been formulated so you can use it under your eyes as well as a full facial moisturizer. So, if you are looking for a gift this holiday season for that person WHO CANNOT get into skincare (oh horrors), try these two ~ the bottles have a clean line & are classy looking, both products are not fragranced, great for both day & night time use and easy to use. ⁣ 
Ingredients: Water, Glycerin, Niacinamide, Ethylhexyl Palmitate, Butylene Glycol, Cetearyl Alcohol, Pentylene, Glycol, Broussonetia Kazinoki Root Extract, Madecassoside, Camellia Sinensis Leaf Extract, Centella Asiatica Extract, Glycyrrhiza Glabra(Licorice) Root Extract, Chamomilla Recutita (Matricaria) Flower Extract, Polygonum Cuspidatum Root Extract, Rosmarinus Officinalis (Rosemary)Leaf Extract, Scutellaria Baicalensis Root Extract, Beta-Glucan, Ceramide NP, Propanediol, Chaenomeles Sinensis Fruit Extract, Diospyros Kaki Leaf Extract, Cinnamomum Cassia Bark Extract, Artemisia Princeps Leaf Extract, Chrysanthellum Indicum Extract, Camellia Sinensis Leaf Extract, Soluble Collagen, Acetyl Hexapeptide-8, Hydroxydecylubiquinone, Glutathione, Apium Graveolens (Celery) Extract, Persea Gratissima (Avocado) Fruit Extract, Brassica Oleracea Acephala Leaf Extract, Sodium Hyaluronate, Hyaluronic Acid, Hydrolyzed Hyaluronic Acid, Potassium Hyaluronate, Sodium Acetylated Hyaluronate, Hydroxypropyltrimonium Hyaluronate, Sodium Hyaluronate Crosspolymer, Cetearyl Glucoside, Cetyl Alcohol, Stearyl Alcohol, Butyrospermum Parkii (Shea) Butter, Simmondsia Chinensis (Jojoba) Seed Oil, Beeswax, Caprylic/Capric Triglyceride, Squalane, Hexadecane, Tetradecane, Dodecane, Cetearyl Olivate, Sorbitan Olivate, Dipotassium Glycyrrhizate, Panthenol, Allantoin, Arginine, Cyclodextrin, Xanthan Gum, Adenosine, Caprylyl Glycol, 1,2-Hexanediol  cosDNA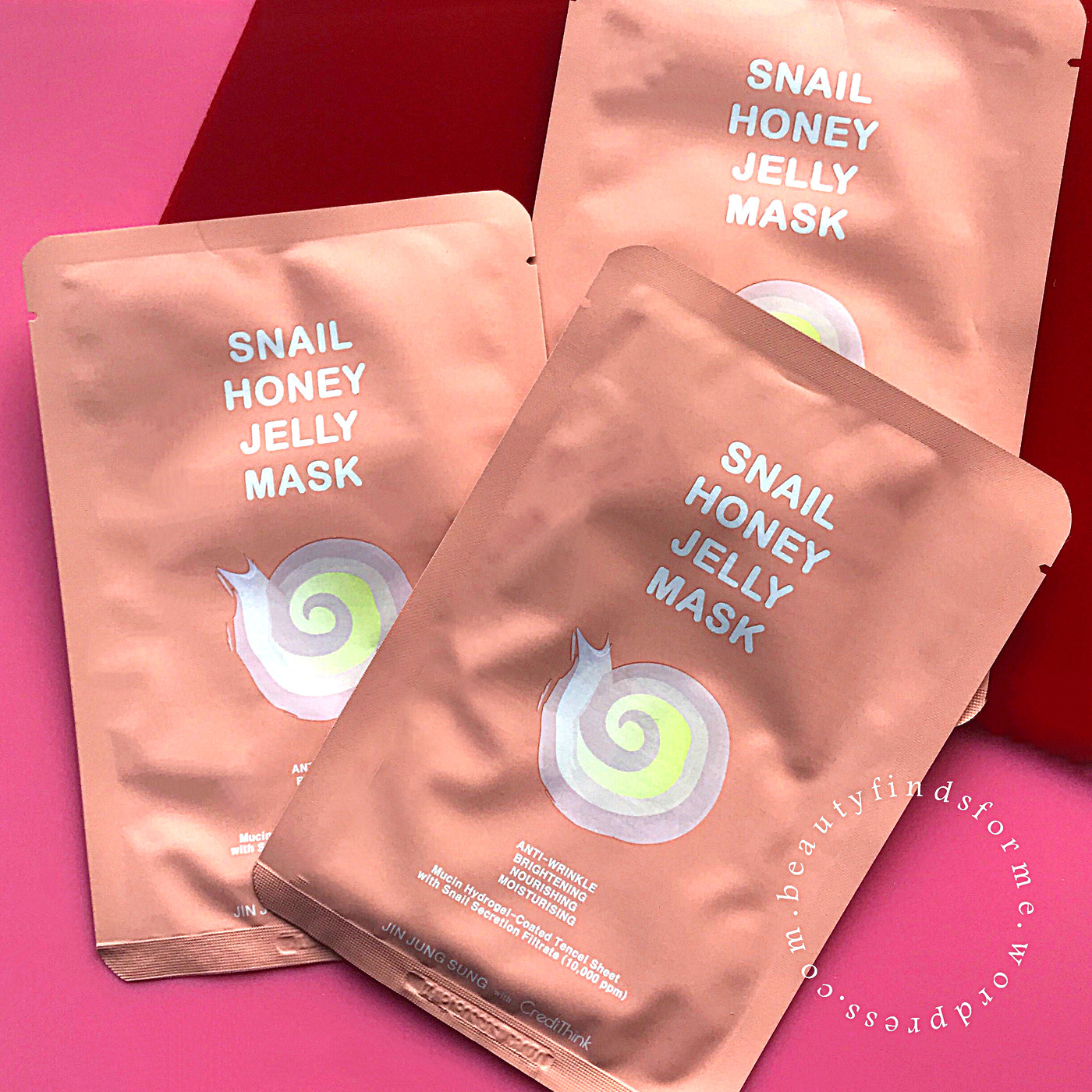 Jin Jun Sung in collaboration with Credithink produced a Snail🐌 Honey 🍯Jelly Mask ~ I love a good snail slime mask and add honey to it makes it a great winter time skincare treat! This contains 10,000ppm each of snail secretion filtrate and honey, both ingredients that will help repair, soothe and moisturize your skin. Snail slime has been known to help with skin elasticity, firmness, repairing blemishes and reduce hyper pigmentation scarring. Honey has antibacterial properties to help heal and prevent additional infection. The wonderful texture of honey will keep moisture close to your skin, which makes for a glowing and radiant complexion. Honey is also an antioxidant, which means it helps repair and combat any damage caused by free radicals & prevents premature wrinkling. ⁣
⁣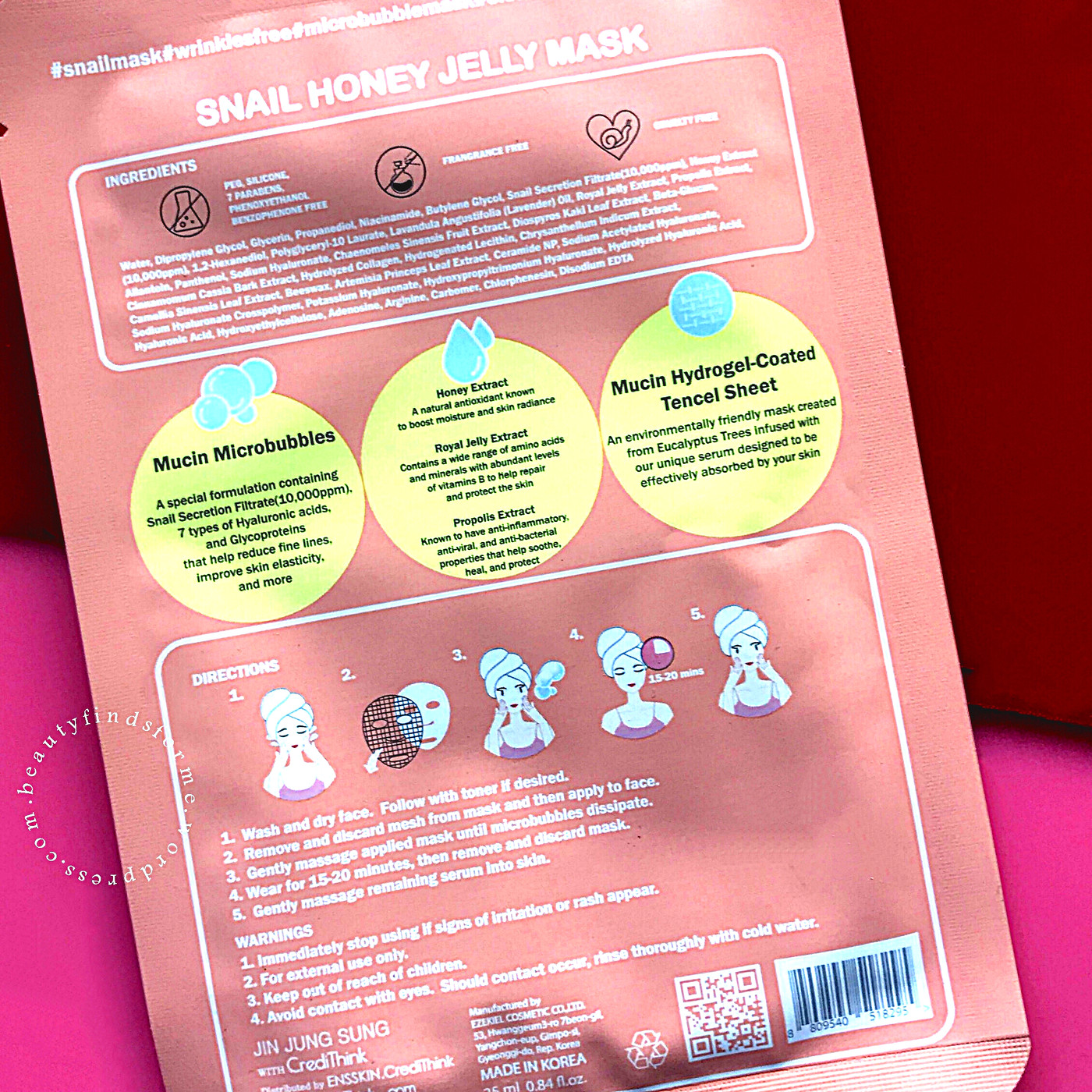 This also contains propolis, a natural antibiotic that is produced by honey bees. This ingredient is wonderful for those with blemish prone skin or have other skin issues, as it really helps heal your skin. Royal jelly contains B-complex vitamins, nucleic acid, decanoic acid, flavonoids, essential fatty acids, amino acids, enzymes, minerals and natural antibiotic and antibacterial compounds. It is an anti-aging ingredient as well, as it can increase collagen production in your skin. ⁣
⁣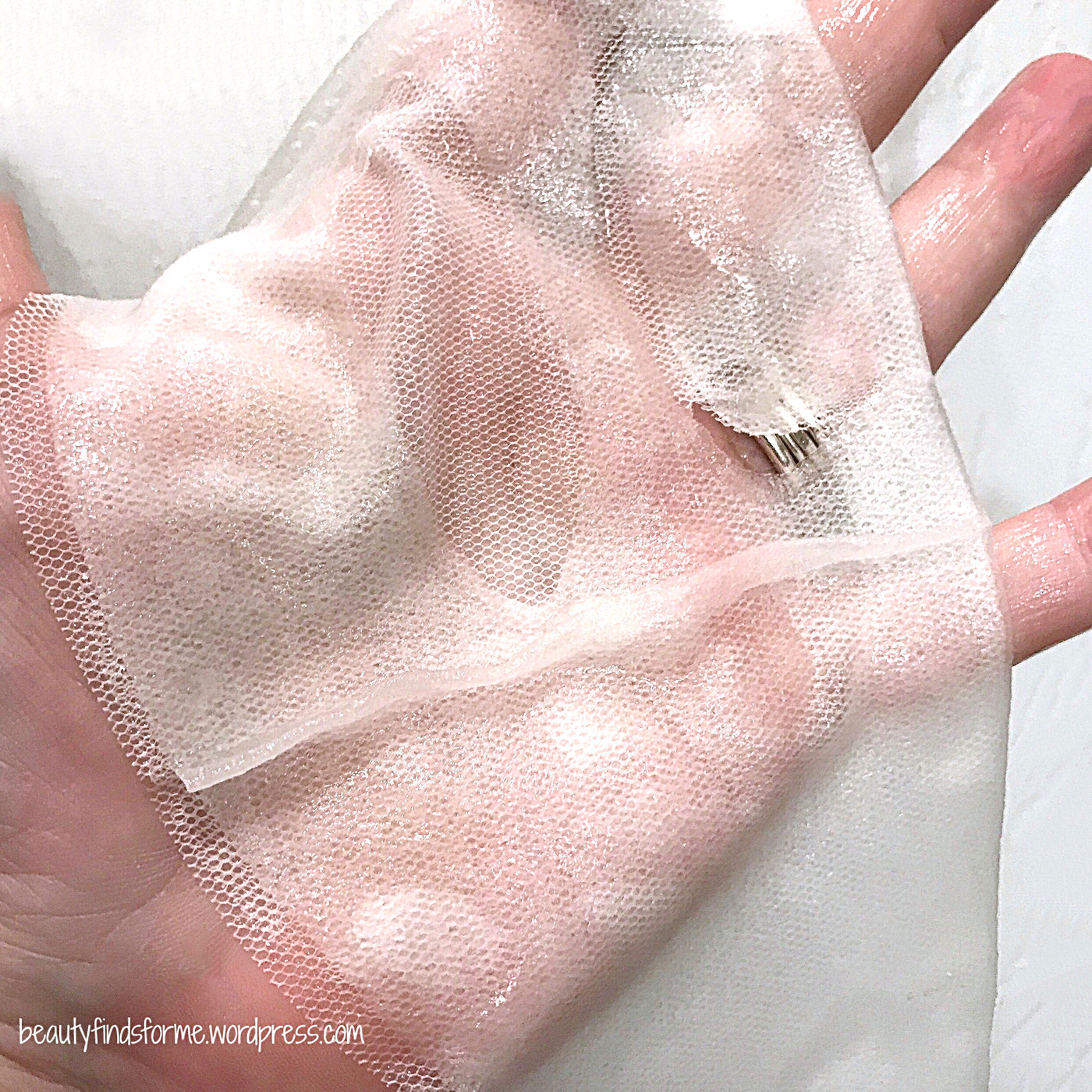 The sheet mask is made from an eco-friendly, hydrogel-coated Tencel, derived from eucalyptus trees. This also has brightening niacinamide, hydrating hyaluronic acids and lavender oil. This mask comes with a mesh protector, but the sheet mask is very stretchy and f you aren't careful, this could really stretch out of shape. The mask's texture is slimy from the essence, which coats the mask really well without making it dripping wet. I didn't really detect a scent to this, although those with sensitive noses might pick up the lavender scent. The mask fit is fairly good except for the holes around the mouth ~ I found that to be really wide. ⁣
⁣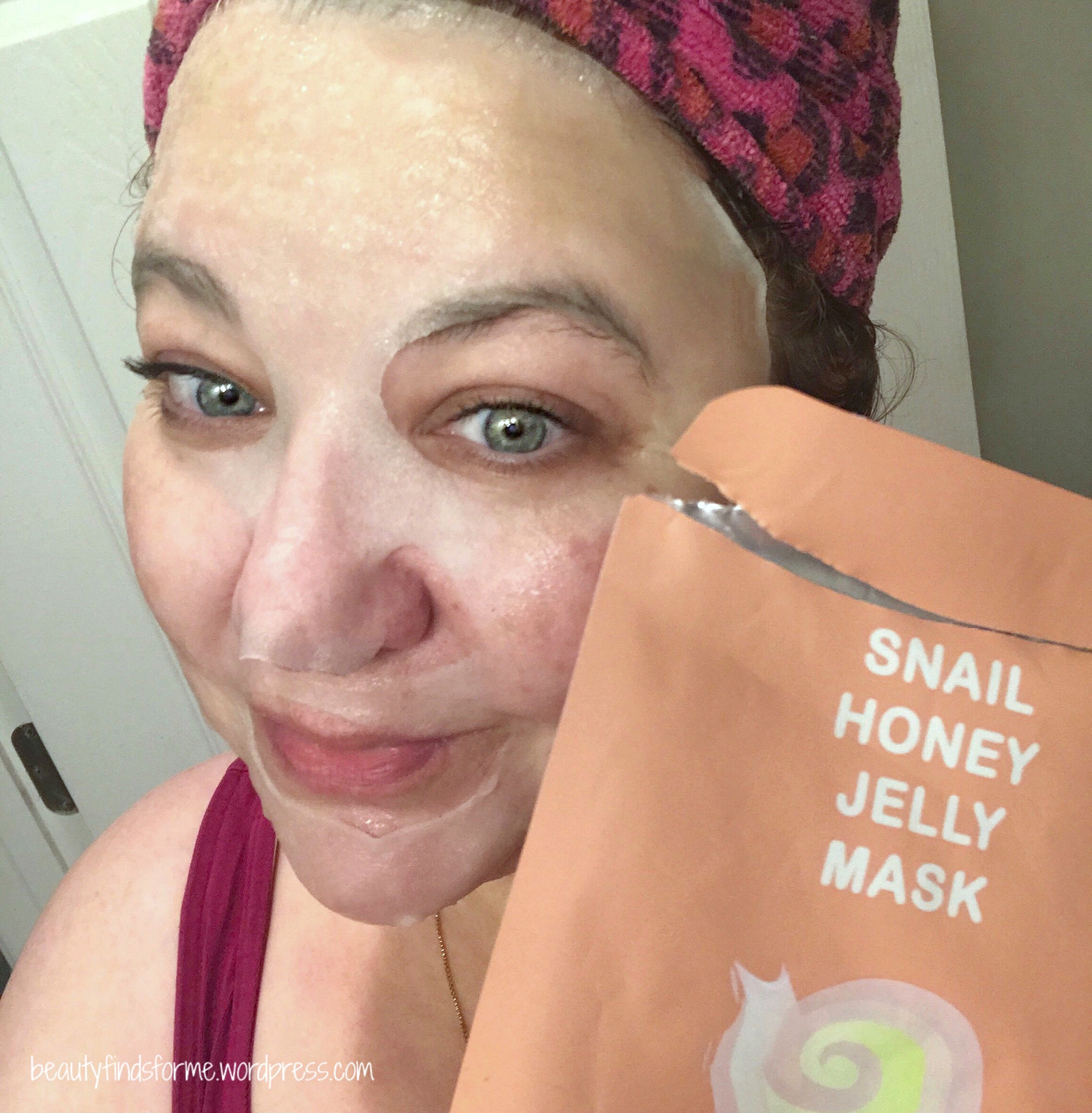 This has a cooling and soothing effect on my skin while I wear it & after 30 minutes, I removed it ~ it was still damp, so I could have left it on longer if I wanted too.  I didn't find any sticky residue on my skin, just really hydrated and it absorbs fairly quickly ~ my skin felt quite moisturized and calmed. My only complaint is how stretchy the mask is ~ I had to push the chin area up as the mouth area really went out of shape as I applied this mask. ⁣  This retails for $21.99 for a box of 10 sheet masks at Credithink (click here) 
Ingredients: Water, Dipropylene Glycol, Glycerin, Propanediol, Niacinamide, Butylene Glycol, Snail Secretion Filtrate (10,000ppm), Honey Extract (10,000ppm), 1,2-Hexanediol, Polyglyceryl-10 Laurate, Lavandula Angustifolia (Lavender) Oil, Royal Jelly Extract, Propolis Extract, Allantoin, Panthenol, Sodium Hyaluronate, Chaenomeles Sinensis Fruit Extract, Diospyros Kaki Leaf Extract, Beta-Glucan, Cinnamomum Cassia Bark Extract, Hydrolyzed Collagen, Hydrogenated Lecithin, Chrysanthellum Indicum Extract, Camellia Sinensis Leaf Extract, Beeswax, Artemisia Princeps Leaf Extract, Ceramide NP, Sodium Acetylated Hyaluronate, Sodium Hyaluronate Crosspolymer, Potassium Hyaluronate, Hydroxypropyltrimonium Hyaluronate, Hydrolyzed Hyaluronic Acid, Hyaluronic Acid, Hydroxyethylcellulose, Adenosine, Arginine, Carbomer, Chlorphenesin, Disodium EDTA cosDNA
[ disclosure: product received complementary for review purposes.  blog post contains affiliate links ]