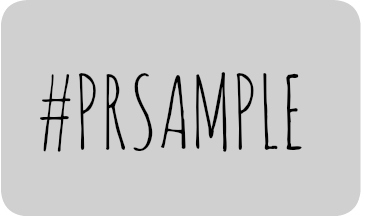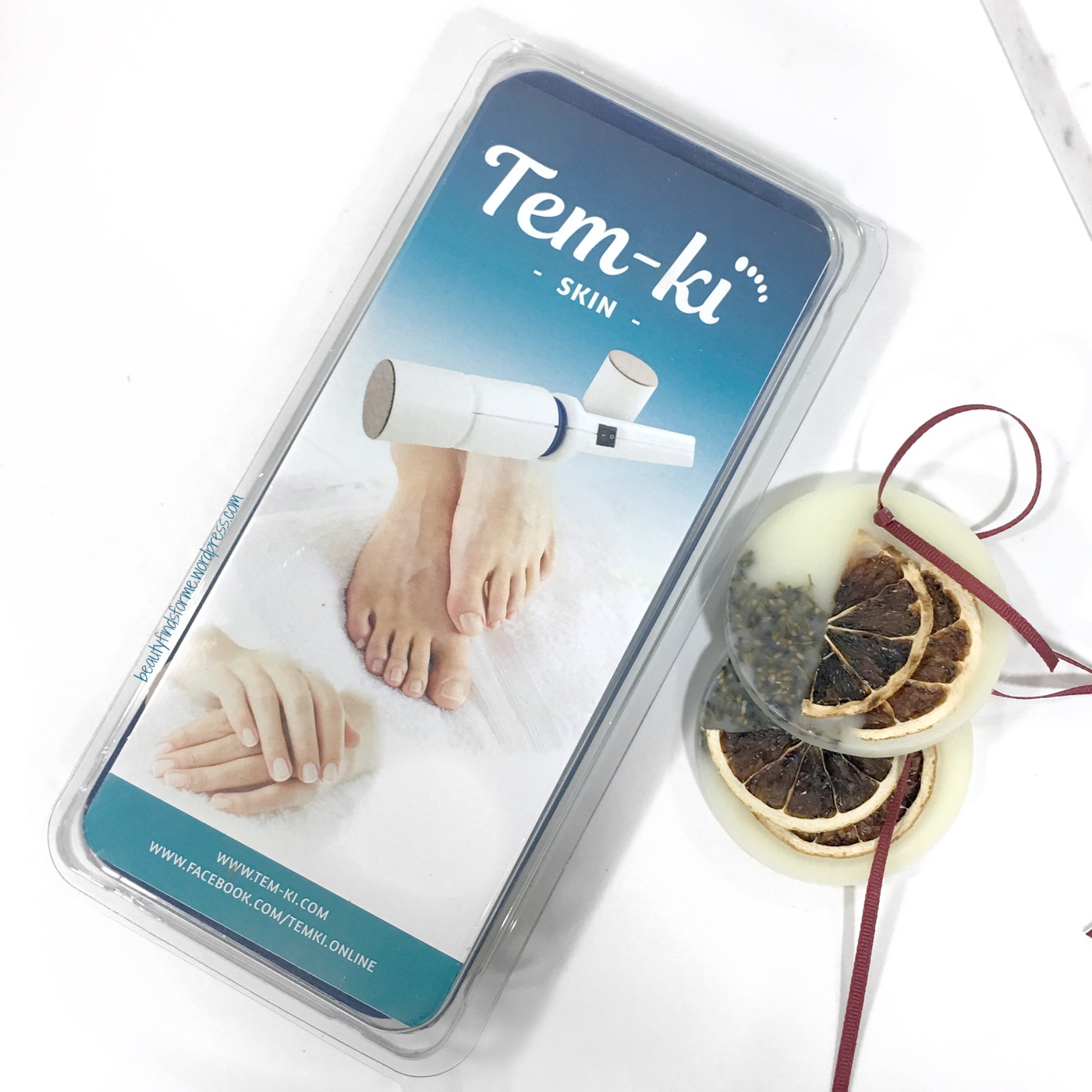 Tem-ki, a company based in Portugal and Belgium, reached out to me to see if I would like to review their nail and skin care device.  After researching the product online, I agreed as this device seems to handle some of my nail and feet issues ~  I have ridges on my nails, which I neglect and it looks awful ~ and I get calluses around my big toe.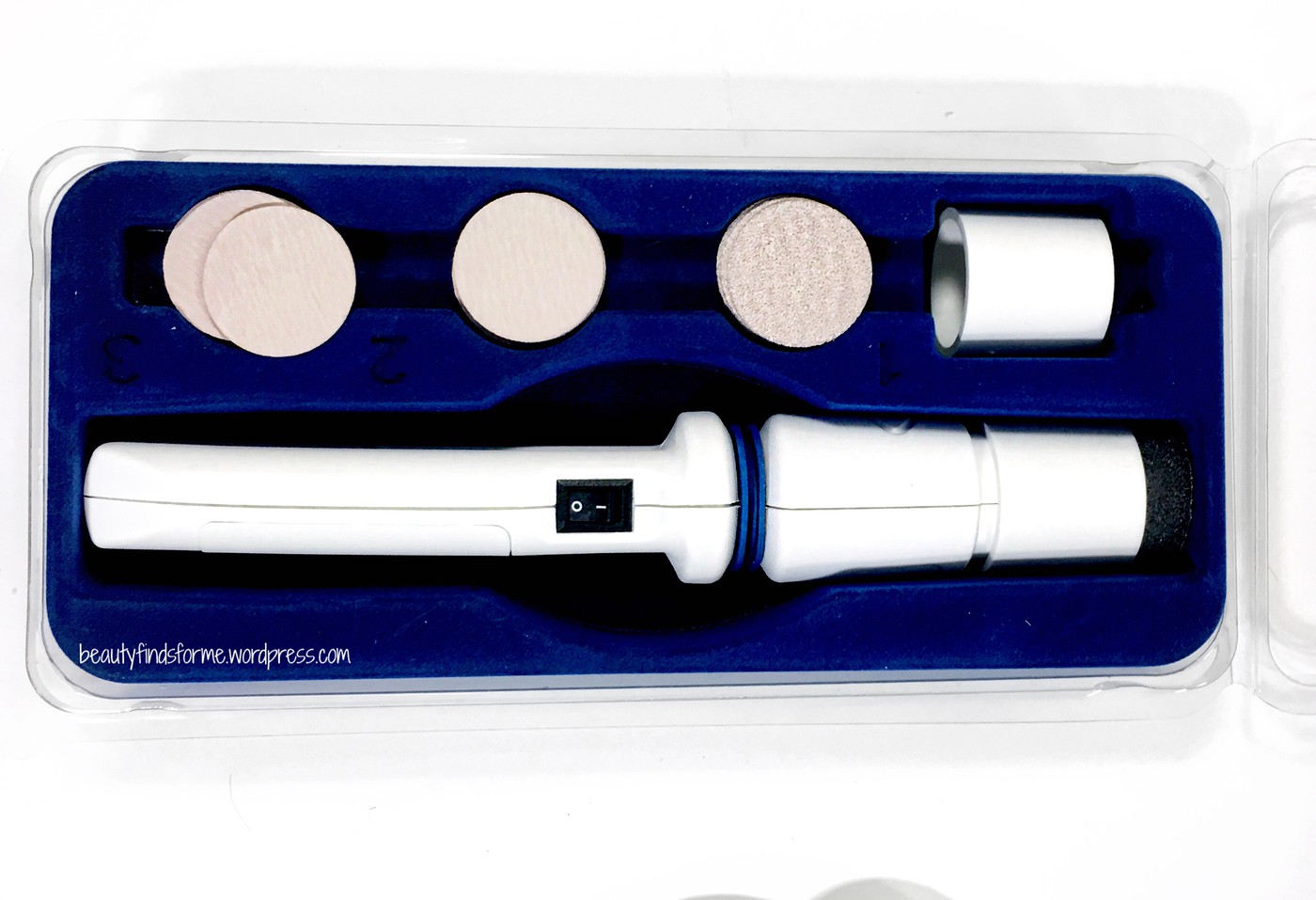 The Tem-ki device works on vibrations, not a rotating head ~ this means there will be no heating on your nails or skin ~ that has happened a lot to me with other skincare devices ~ and it won't skid off your nail bed.  It isn't gravity dependent either, so you can hold it right side up or upside down and sideways and can get into areas that are hard to reach.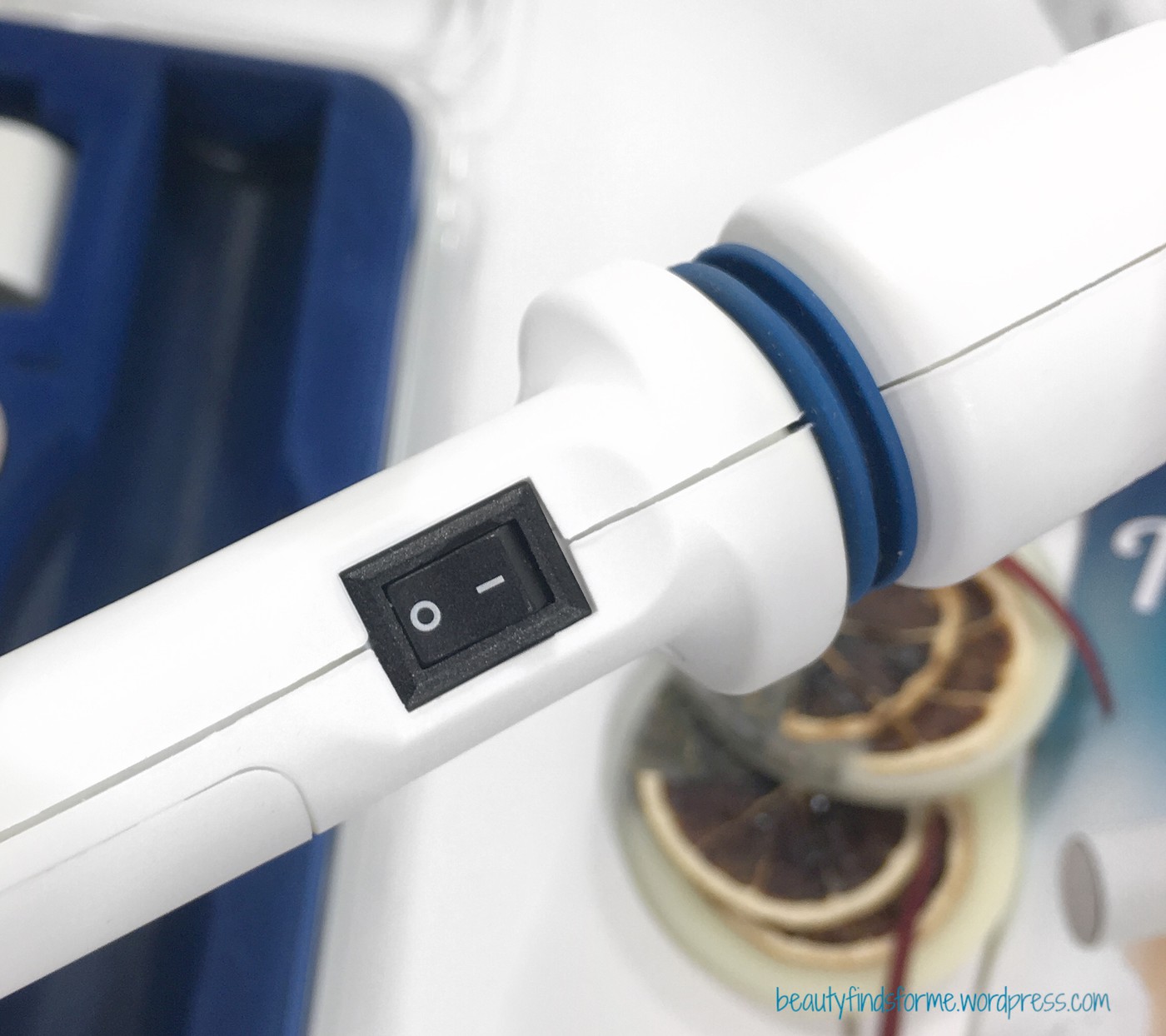 They have two basic packages and the only difference are the removable disks and their grit.  The Tem-ki device is ergonomic and required two double A batteries (not included) to run.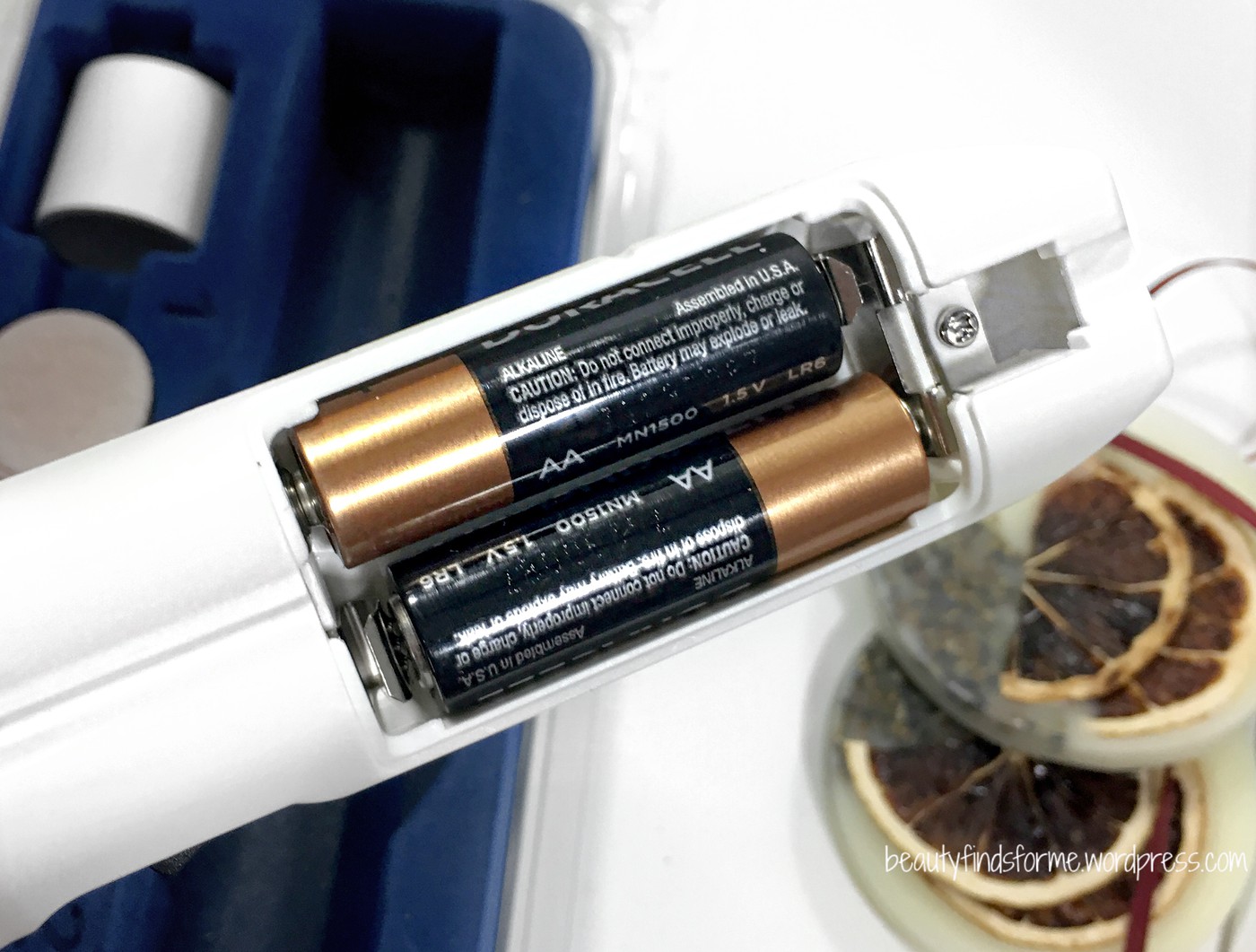 It has a simple on-off switch ~ when using this, make sure your hand is on the lower part of the handle, otherwise, if it is higher up, you will really feel the vibrations.  Make sure to start out slow with this device and work your way up to make sure you don't sand or exfoliate too much.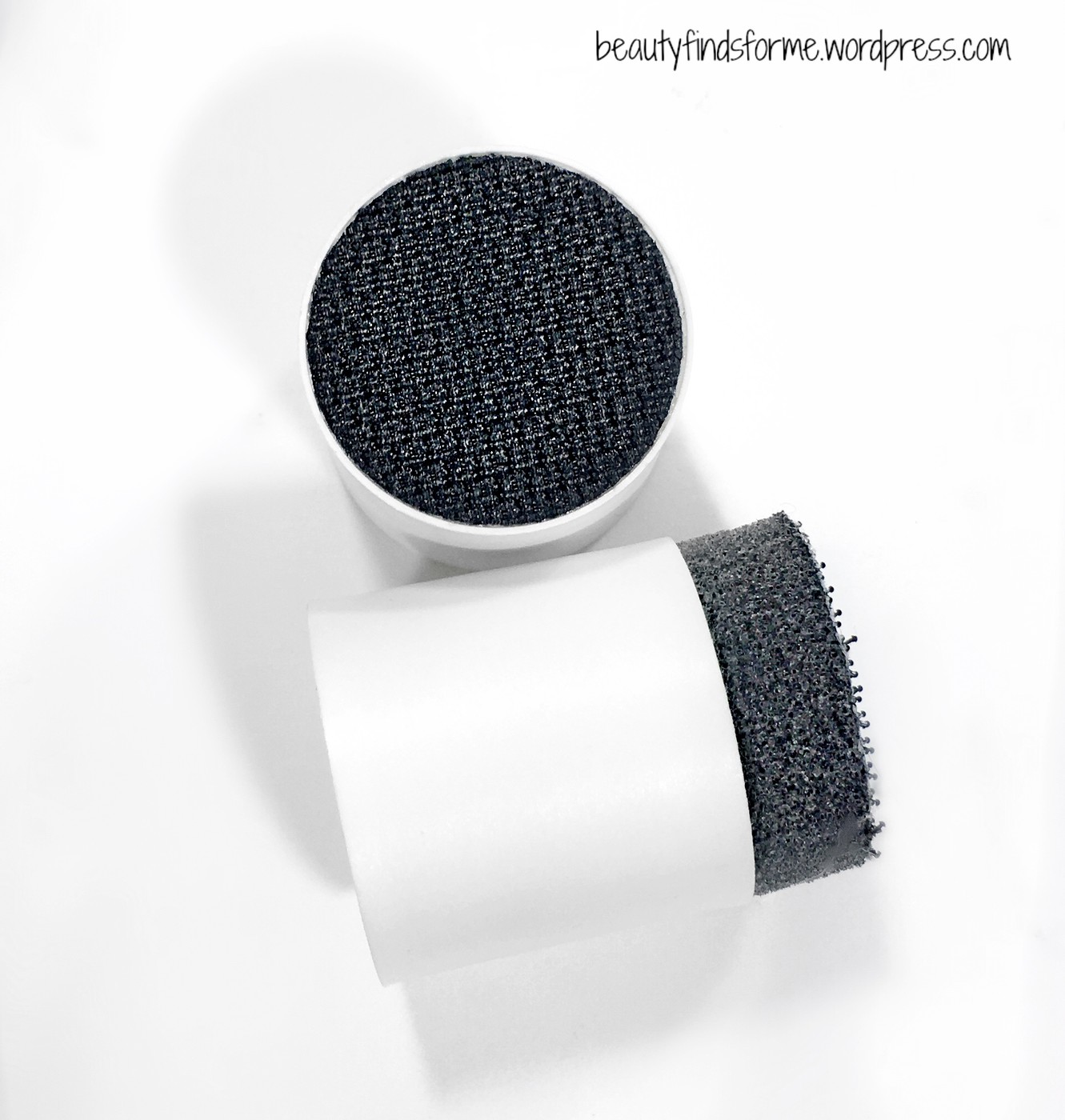 Both the Skin and Nail kits come with the device, a foam head ~ which allows for precise, gentle work with the slightest of pressure and contours to the shape of your nails ~  a hard normal head for working with calluses and 30 abrasive disks in 3 different grits ~ you would start with grit 1 and work your way up to grit 3, which is the finest grit to polish your nails.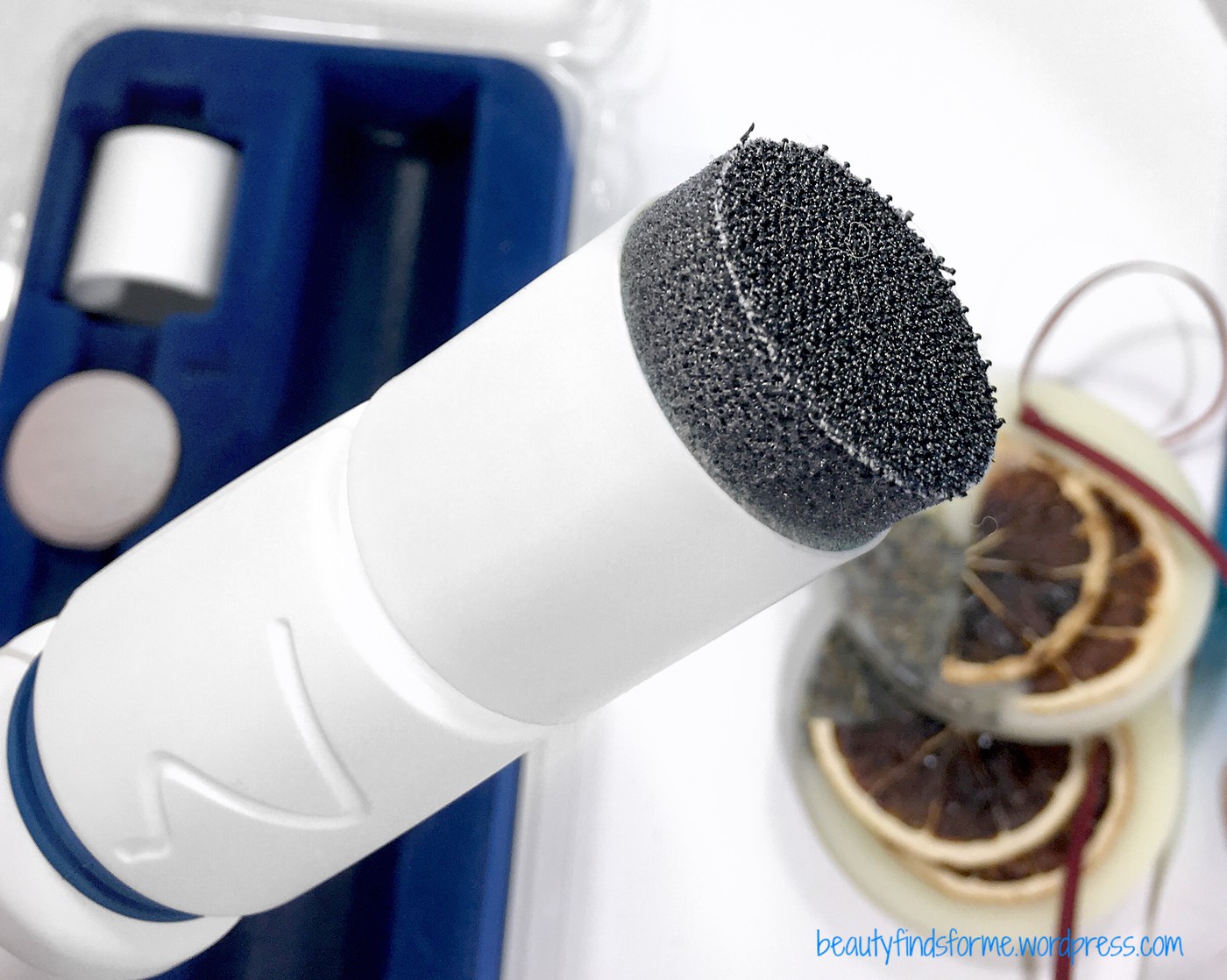 The heads have velcro like top and you just slap the disk on top of it and it sticks ~ and stays on even with all of the vibrations!  I use this to shape my nails as well with grit 3 disk and it works beautifully.  For full instructions on how to use the Tem-ki for Nails, they have a great tutorial here that you can reference.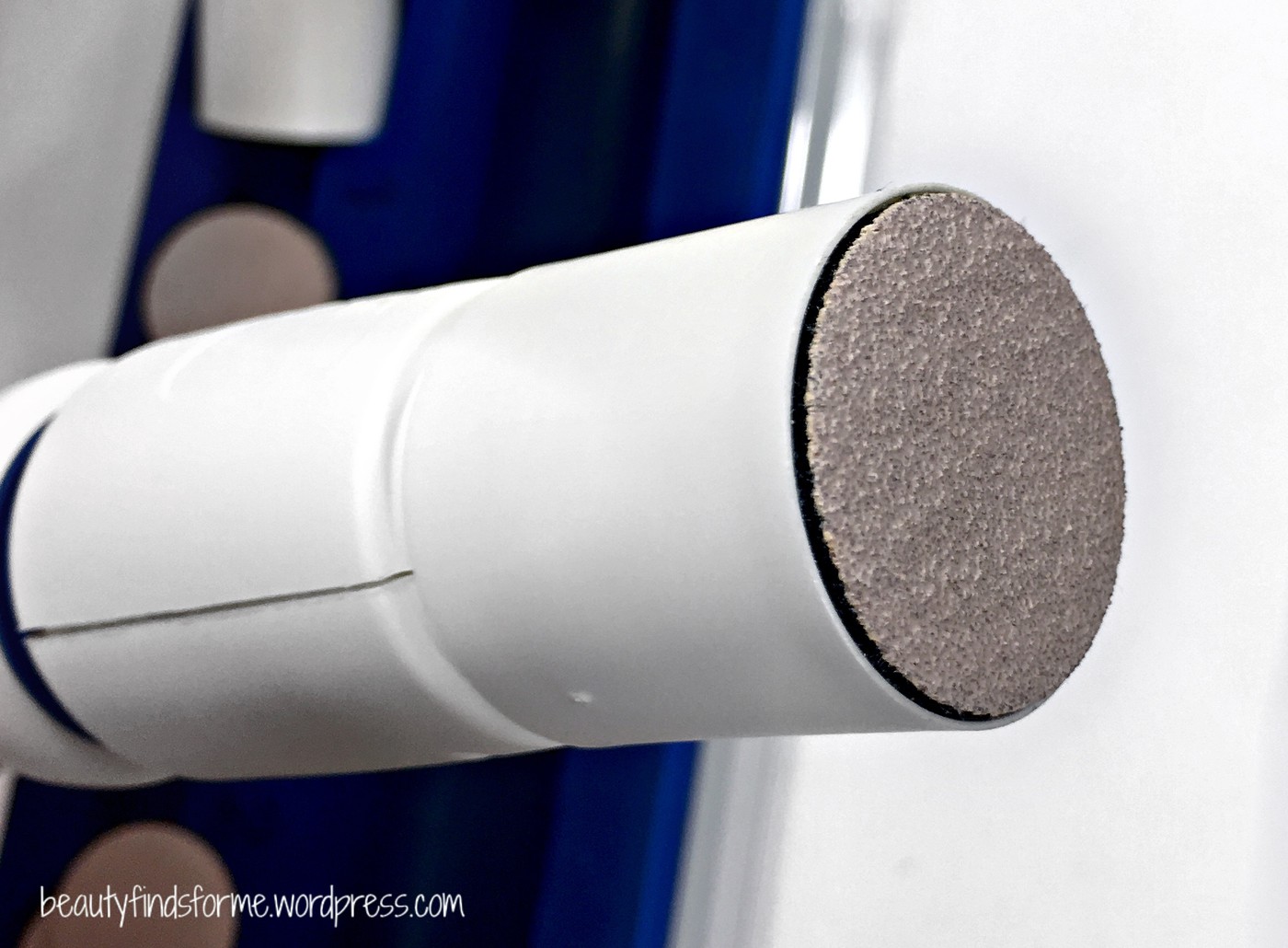 I used these on my nails and on my feet ~ I will do a video and post it to IG next week and also here once I am able to do that.  It is very easy to use and if your nails are in good shape, you just need to worry about regrowth and continued maintenance.  For me, my nails are in such bad shape, that even spending several minutes on one nail, I can see that I will still need to do this more often before I go into maintenance mode. However, the difference is amazing!  I started out with really horrid hard ridges on my thumbnail and after a few minutes, the ridges were gone ~ my nail does not look completely smooth as I can still see the lines where the ridges were, but it feels smooth and after I put some nail oil on them, they shine!  If I do this for several minutes each night while watching TV, I will have really smooth lovely nails in no time.  

My thumb nail was SO bad even my camera didn't want to focus on it!  lol.  Sorry about that ~ I don't know what happened as I usually take 123 photos of each shot and this time, none of my before photos turned out.  Trust me when I tell you, my nails have ridges and you can see still see the lines in the after photo but my nails are smooth.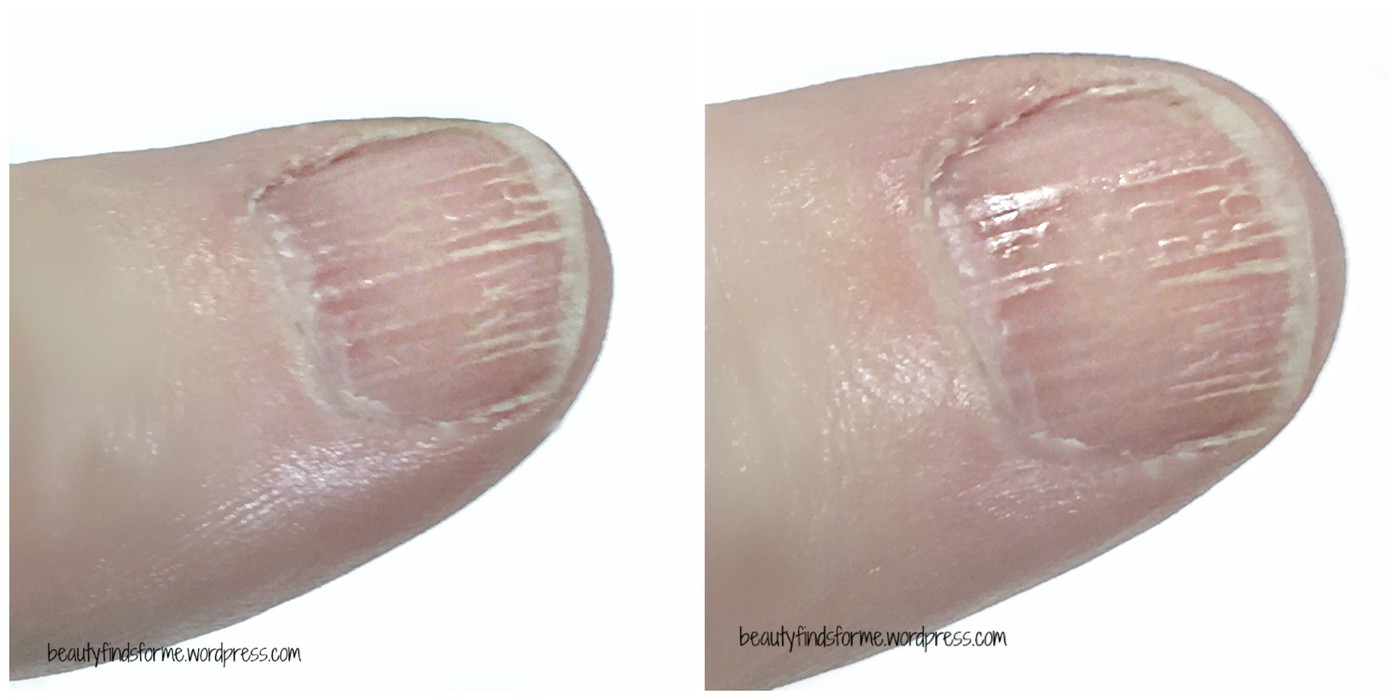 The normal hard head is used for tougher skin, such as calluses  and corns and is used to exfoliate and remove dead skin, while smoothing rough skin.  You just select disk 2 or 3 and work in a circular motion, pressing lightly and checking every few minutes.  You don't want to remove too much skin!  This does remove a lot of dead skin and this is a great way to keep your feet smooth and soft while in-between foot peeling sessions.  For how to make the most of using Tem-ki for Skin, refer to their tutorial here.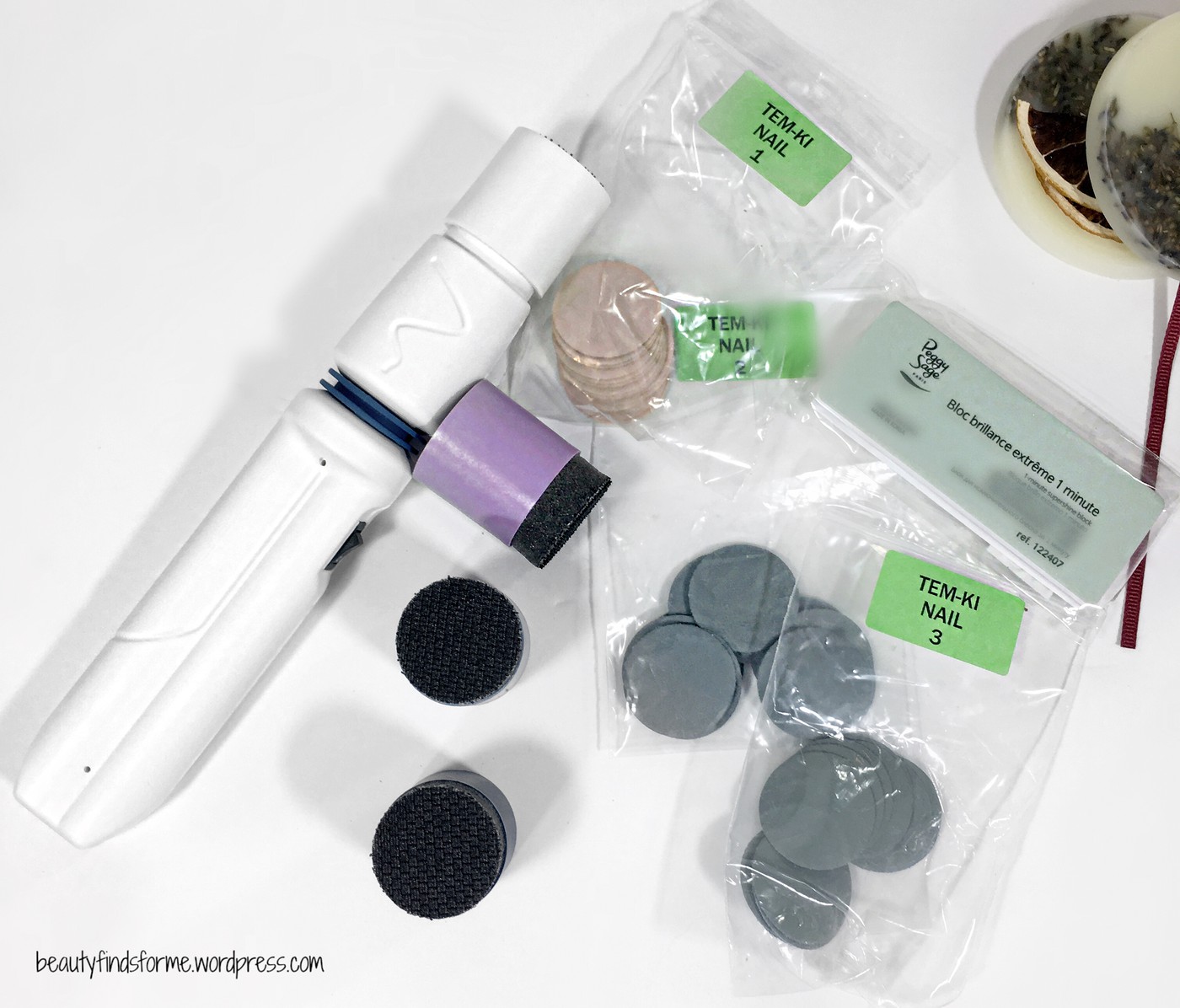 Tem-ki Shop (click here) sells the Skin or Nail Kit for and really, all you need are the replacement disks once you get one of them ~ so it doesn't matter which kit you get, you can use the disks interchangeably.   The basic kit, which will include the device, 2 heads and 30 disks, is around $102.00 USD and this does include tax, which might explain the higher cost.  Replacement heads range from $10.5o to $13.00, and it includes 3 heads and the disk refills, which they have separate ones for nail and skin, is about $13.00 and contains 15 x 3 grit types for a total of 45 disks.  They do ship globally and their shipping fees seem quite reasonable ~ to the USA, it looks to be around $11.00.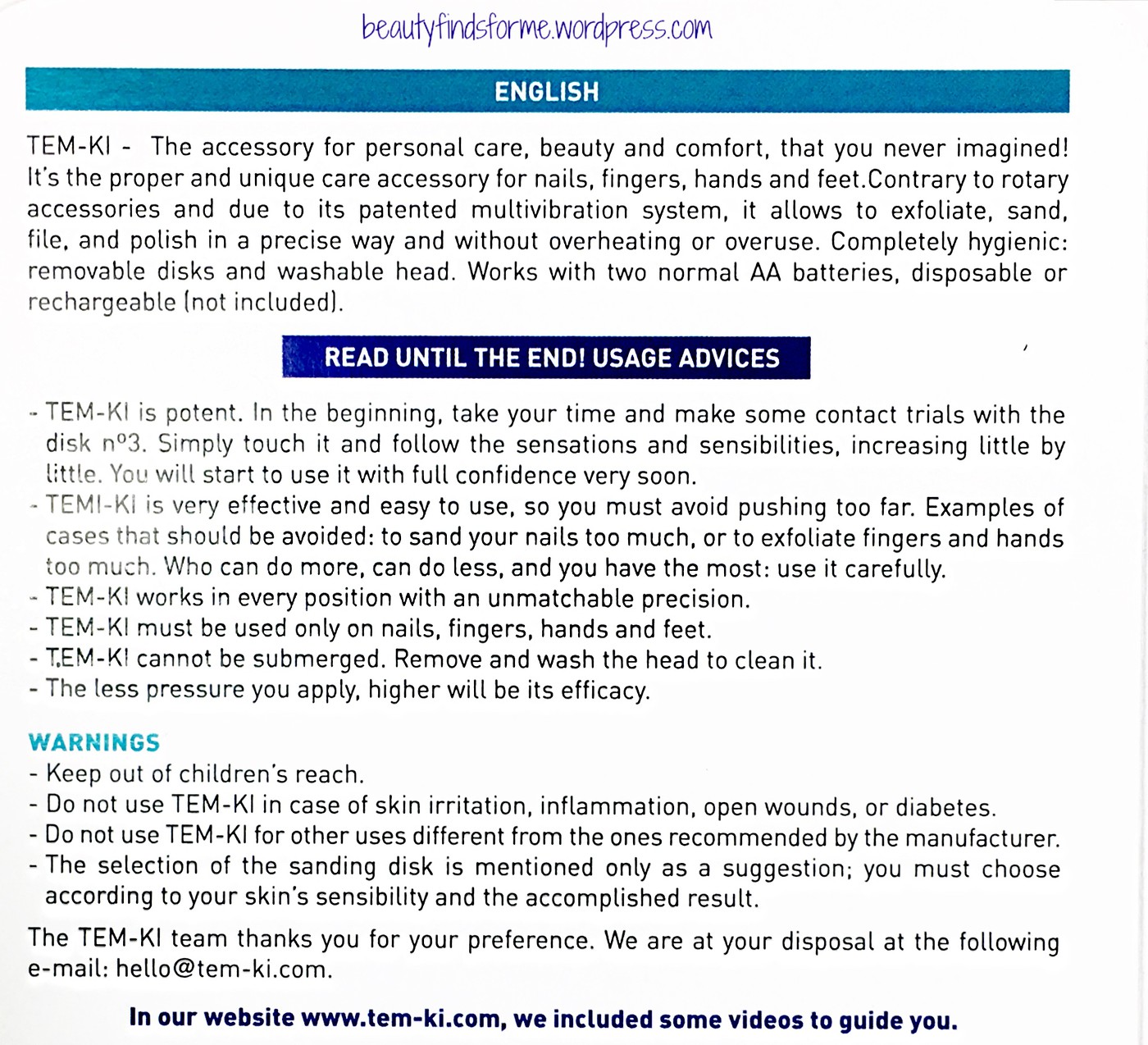 Tem-ki is a bit expensive, but for someone like me, who has horrible ridges on their nail beds, this is worth it.  It's quick, easy and really makes my nails look presentable again!!  I am really grateful to be able to try this product and actually have it work!  I am looking forward to having nice nails for the spring and summer.

[ disclaimer: product received for review purposes ]