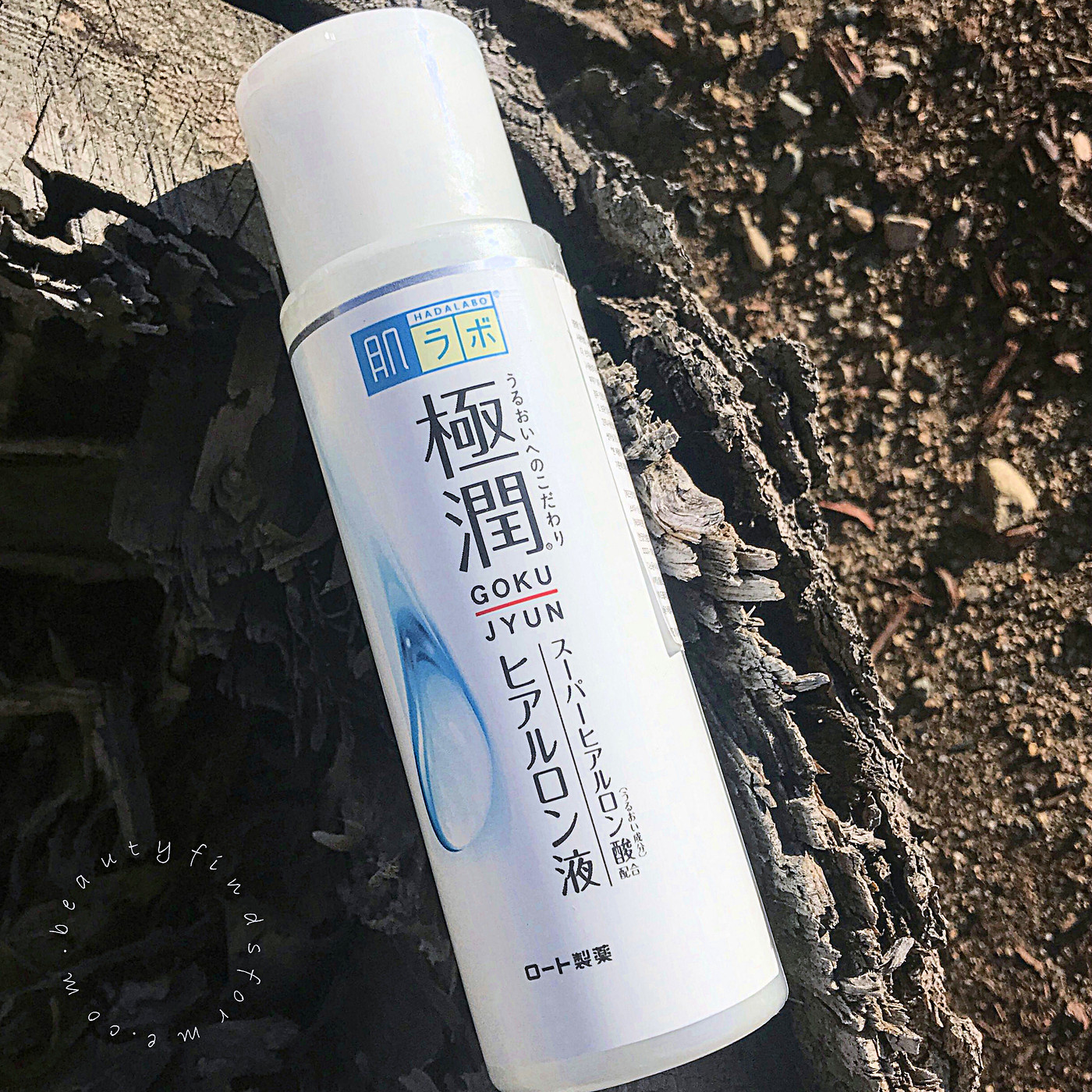 I was really happy when I saw Jolse, a premier online Korean Beauty shop, start to carry some JBeauty ~ Japanese Skin Care and I decided to try my hand at a cult classic ~ Hada Labo Gokujun Super Hyaluronic Acid Lotion by Japanese Mega Company, Rohto Mentholatum.  In JBeauty terms, lotion means a toner, not a moisturizer, in case you were wondering. Jolse sent me this for review purposes.  
I received some of these products complementary to review and was not paid.  All reviews are my own honest opinion and  I never have been asked to write copy for a brand.  This blog post might contain promo codes, affiliate and referral links, which using my links will help generate a small commission that helps support my blog at no extra cost to you.
Skin type/concerns:  Oily, aging, blemish prone, pores, hyper-pigmentation, fine lines and wrinkles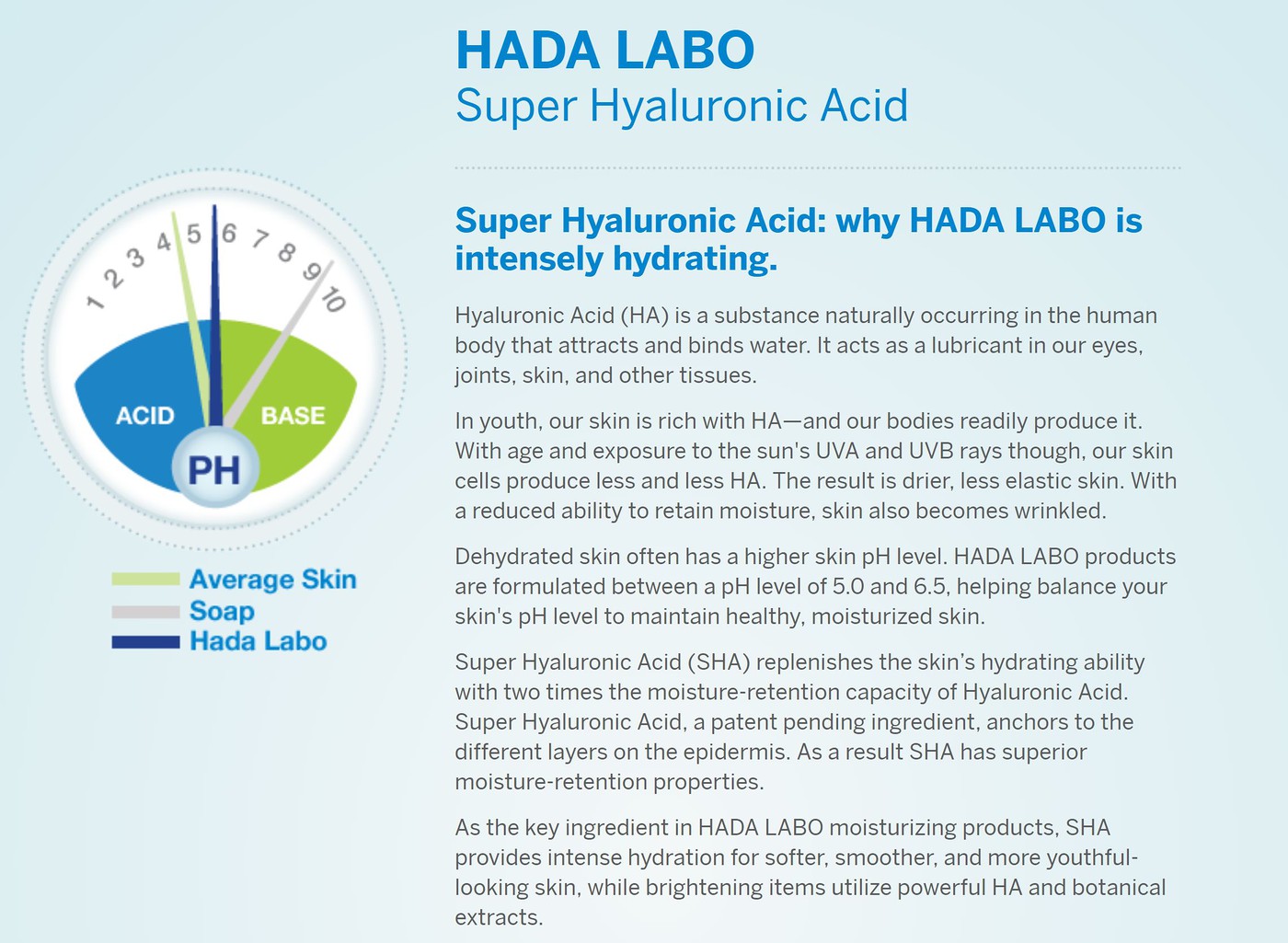 image from hadalabousa.com 
Hada Labo means "Skin Laboratory" in Japanese and it is part of the mega company Rohto Pharmaceutical Company Ltd.  Rohto is the top company in Japan for cosmetic and pharmaceutical products. Hada Labo makes a TON of variations of this lotion ~ you will see versions of Light, Moist, Milky, Premium, Premium Milky, Alpha-Retinol, Blemish & Oil Control and finally, I do believe this Super version has been upgraded to have four different types of hyaluronic acid, including a fermented lactic acid HA.  I will need to get my hands on the upgrade once I finish this one!  This version does contain three types of hydrating humectants hyaluronic acid ~ nano-sized hydrolyzed hyaluronic acid, sodium acetylated hyaluronate, called "super hyaluronic acid, and sodium hyaluronate.  This trio will help attract moisture and deeply improve hydration to your skin, while helping to keep it smooth.    
A bit more on the super hyaluronic acid ~ according to Hada Labo, it has twice the moisture retention of regular HA's:  The example given by Hada Labo is 1 gram of HA is able to hold up to 6 liters of water, whereas 1 gram of super HA can hold up to 12 liters.   Super HA will also provide deeper and longer lasting hydrating as it penetrates to the difference layers of your epidermis.  Rohto Research Laboratories in Japan conducted a study that showed it kept skin hydrated and retained moisture twice as long as other leading Japanese brands.  
image from hadalabousa.com 
This also has hydrating glycerin along with skin conditioning butylene glycol and PPG-10 methyl glucose ether. This does contain preservative methylparaben but does not contain alcohol, fragrance, dyes, mineral oil or talc.  This is a very stripped down, basic list of super hydrating ingredients.  This product, as with all Hado Labo skincare products,  follows  Japanese regulatory guidelines, laboratory tested for safety and it does meet FDA standards. 
Ingredients: Purified Water, Butylene Glycol, Glycerin, PPG-10 Methyl Glucose Ether, Methylparaben, Disodium Succinate, Sodium Hyaluronate, Hydroxyethylcellulose, Succinic Acid, Hydrolyzed Hyaluronic Acid, Sodium Acetylated Hyaluronate cosDNA
Goku-jyun means "Extra Moisturizing" and don't let that term scare you if you have oily skin. I have oily skin and the thing to remember is that hydrating your skin keeps it in balance and prevents your skin from overproducing sebum.  If you deny your skin hydration, thinking that you need to remove it because your skin is so oily, that will cause your skin to become dehydrated, leading to sebum overproduction ~ which means clogged pores and pimples.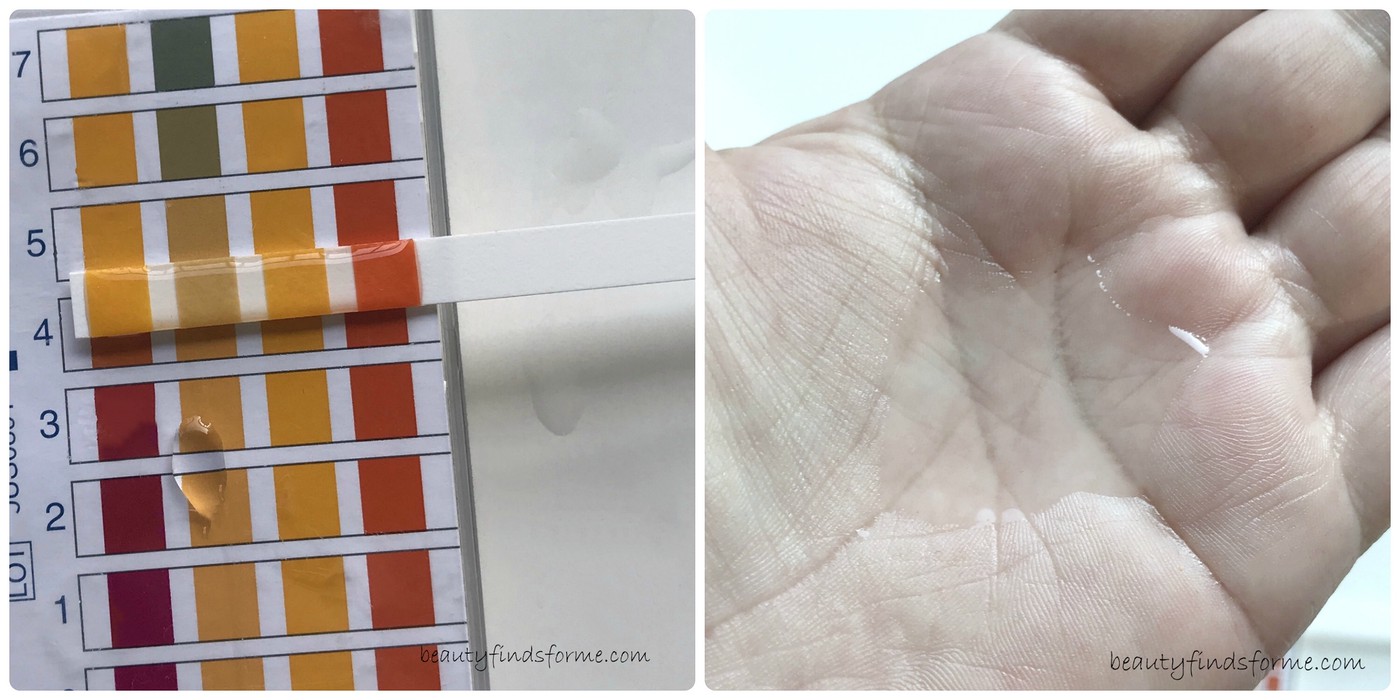 This toner is a thicker toner ~ watery but has a nice bouncy, slippery texture to it.  It is clear and scentless as well with a pH level  of 5, so it is mildly acidic.  Hada Labo states not to use a cotton pad to apply this toner but to apply to your palms, warm it up in your hands, then press and tap the toner into your face.  Wait until it is fully absorbed before adding additional layers of this lotion or your next skincare step. 
image from hadalabousa.com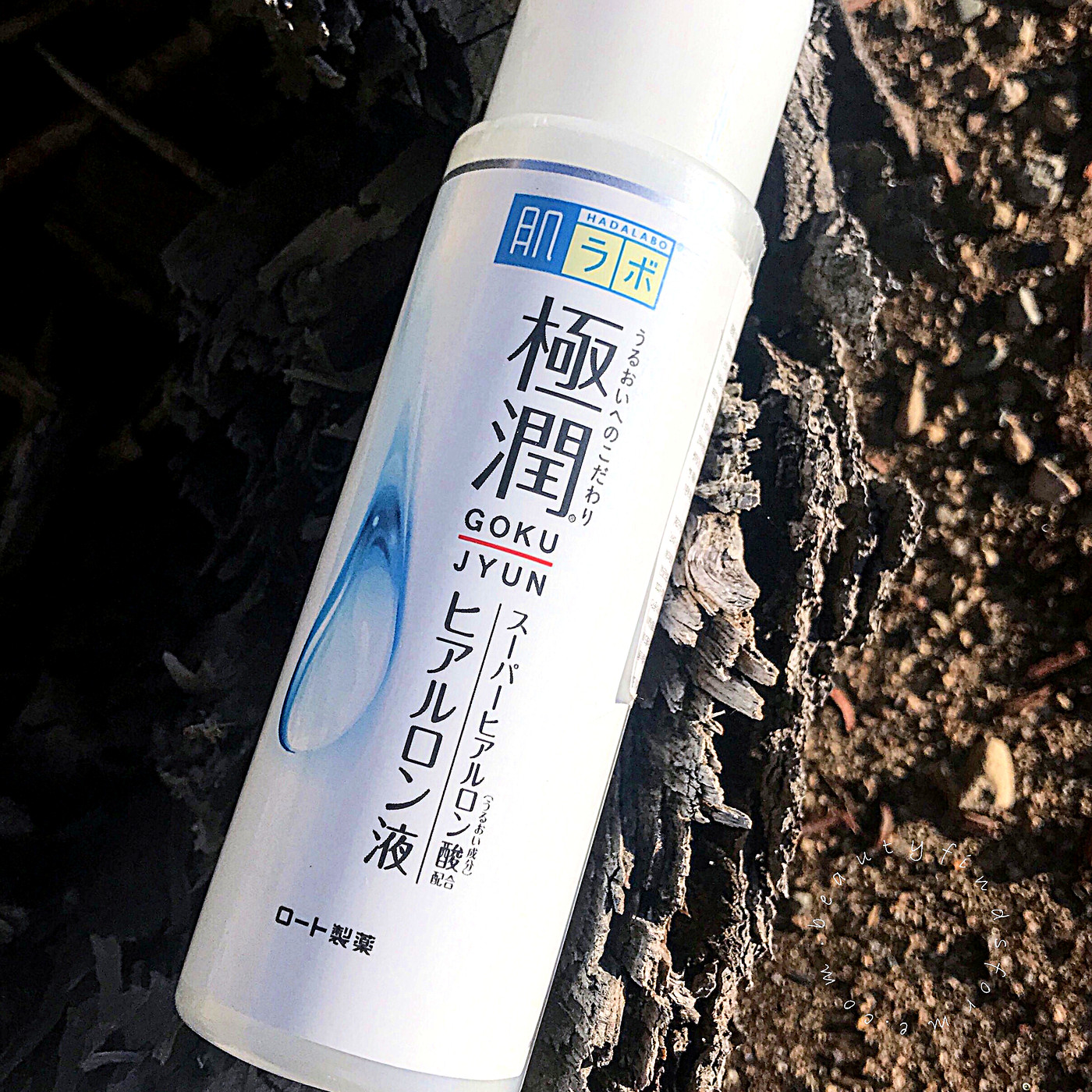 This is a power house of hydration!!  If you have oily skin, start out with a nickel sized worth of the lotion and apply to the skin, as too much can led to a tacky residue initially.  It will dry down, but if you are in a hurry, start small and work your way up to the appropriate amount.   I feel this toner really helps prevent TEWL (transepidermal water loss) as it is so hydrating and so moist that is really does  bind the moisture to the skin's surface.   HA does do a nice job of plumping up the skin and as I am older (omg, I am getting old!), I need to replenish hyaluronic acid as my body doesn't produce as much of it anymore.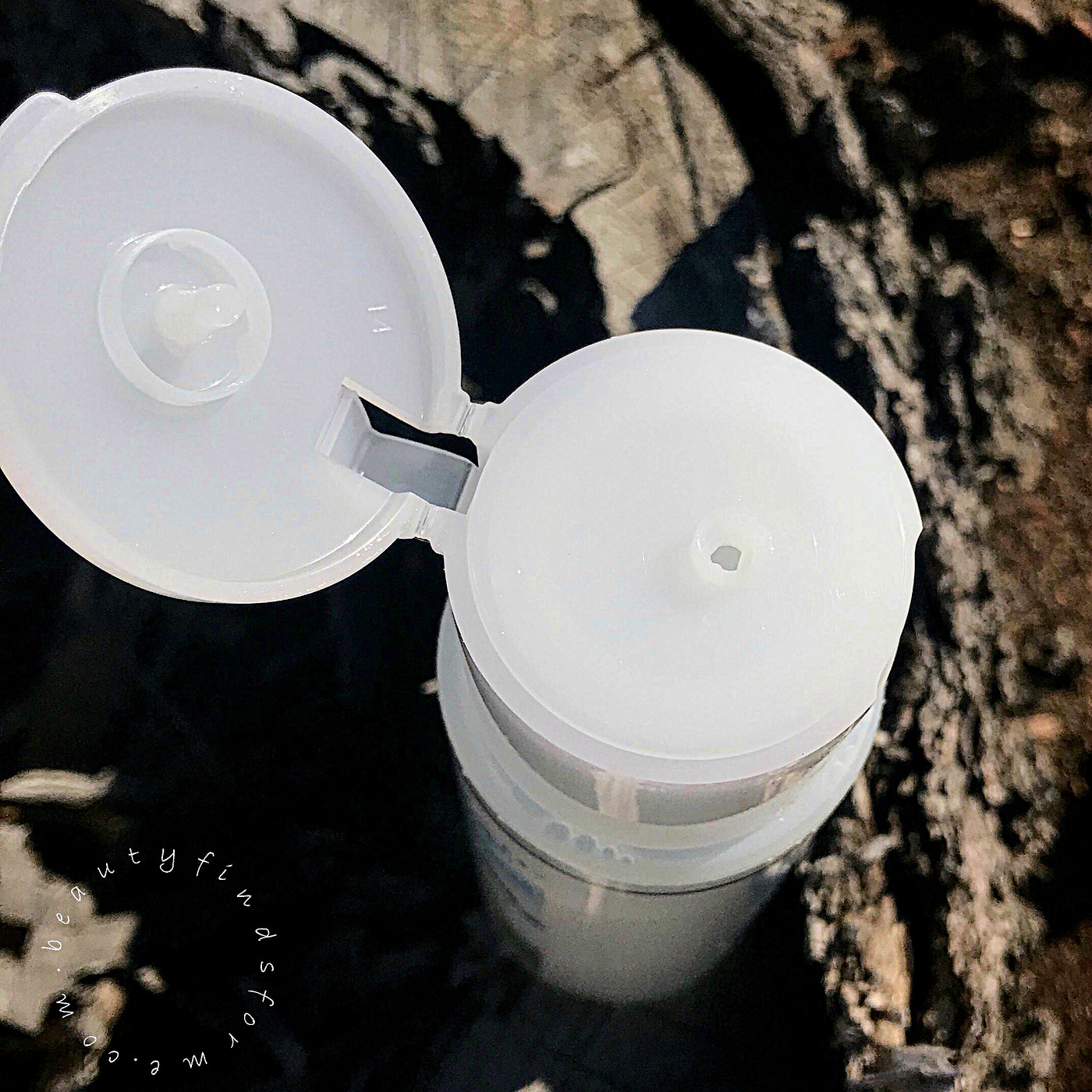 I see why everyone hypes about this product ~ it doesn't come in a sexy package ~ it is a pretty basic white plastic bottle with a flip cap and pin hole applicator.  Hada Labo states that the bottle is made with eco-friendly biomass raw materials, so that is a plus.  However, it is what is inside that counts and this is a winner.  I also use it to create my own masks ~ I use thin cotton pads and soak them in Hada Labo Lotion first and then apply to my face.  You can also use this lotion on your body as well ~ it is a good first step on my legs and arms before I apply a moisturizer. 
This is a relatively inexpensive product that I will continue to purchase and I trust Hada Labo so much that I want to try the other variations, especially the Alpha-Retinol and Blemish & Oil Control ones.   Have you tried Hada Labo Lotions before?  What variation is your favorite? 
Where to Purchase
Alas, Jolse is sold out of this amazing toner on their website (click here) However, they do carry the Hyaluronic Milky Lotion for under $14.00 USD for 140mL bottle  (click here) ~ this version also provides deep hydration with skin smoothing conditioning.  
Jolse offers free shipping plus gives a lot of samples out ~ the more you purchase, the more samples you get! Please note that the prices do fluctuate a little bit due to the WON to USD exchange rates. 
Make sure to check your coupon zone (click here) for money saving discounts. You need to log into Jolse first, then download the coupons before you use them. Coupon savings usually are $5.00 off a $50.00+ purchase, 5% off $100.00+ purchase and 10$ off a $200.00+ purchase

disclaimer: this product was sent to me for review purposes. all opinions are my own and are unbiased