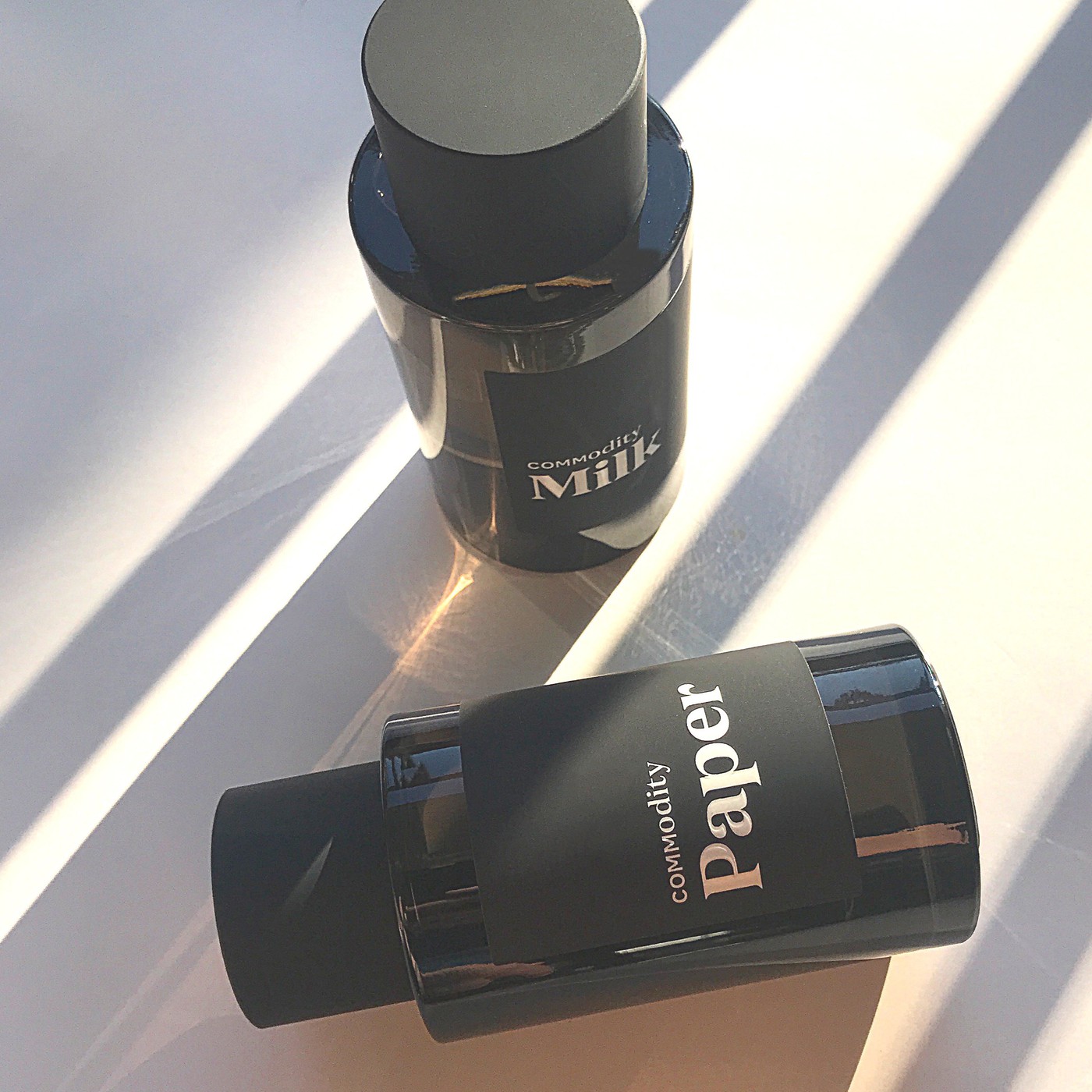 I love Commodity fragrances and was so devastated when they shut down a few years ago. Last year, they reopened in a limited fashion and now, they have totally relaunched and revamped their lineup of fragrances (read reviews here). They have come up with a new concept called The Scent Space and each of their fragrances has three scent projections. Commodity sent me two of their fragrances for review purposes, cult classic Paper and a new fragrance Milk, with a trio of the Milk Scent Space Collection.
Black Friday/Cyber Monday 2021 Sales: Save 20% off any order over $50.00 plus free shipping! Use coupon code BFCM20 This sale starts at 11/25/2021 and ends at midnight 11/29/2021 EST.
I received these products complementary to review and was not paid. All reviews are my own honest opinion and I never have been asked to write copy for a brand. This blog post might contain promo codes, affiliate and referral links, which using my links will help generate a small commission that helps support my blog at no extra cost to you.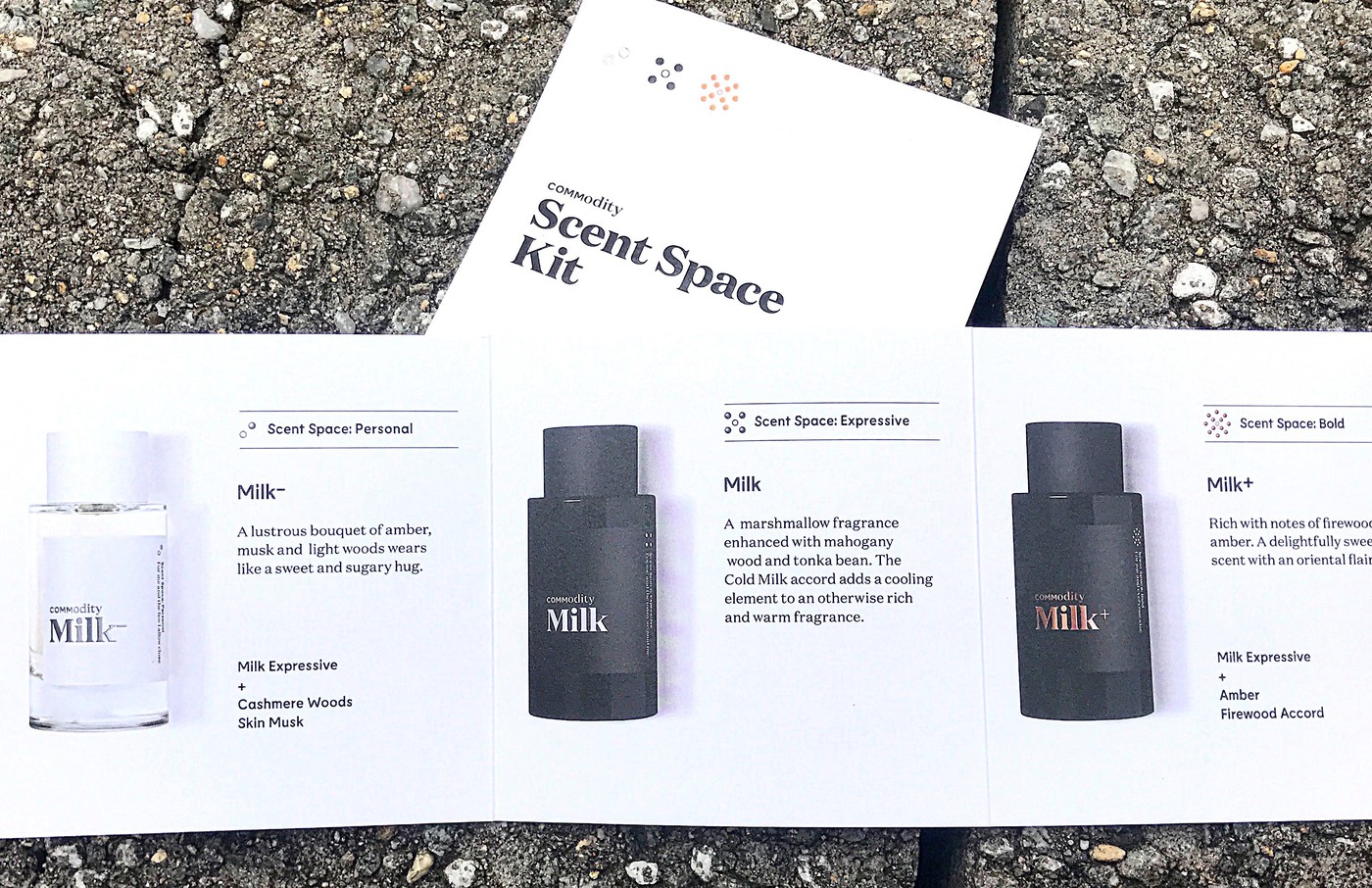 What is Scent Space? It is the projection of your fragrance, how much space your scent takes up and who experiences your scent. Think of it like Eau de Toilette vs Eau de Parfum, only not so ambiguous. Each Commodity fragrance has three different scent space classifications
Personal: A softer, more intimate fragrance that only you and those who are very close to you. These fragrances have a memory of the Expressive version, embodying the concept of less is more. Personal fragrances are housed in a clear glass bottle with white label and silver lettering.
Expressive: This is the original Commodity fragrance scent, a perfect mix of longevity and projection ~ they won't overpower any space, but you will be noticed. Expressive fragrances are housed in an opaque black bottle with black labels and white lettering.
Bold: Kick it up a notch with Bold ~ with more exotic notes, these are ramped and amped up Expressive fragrances. These are not for the fainthearted ~ you want to be KNOWN when you walk into a room. Bold fragrances are housed in an opaque black bottle with black labels and gold lettering.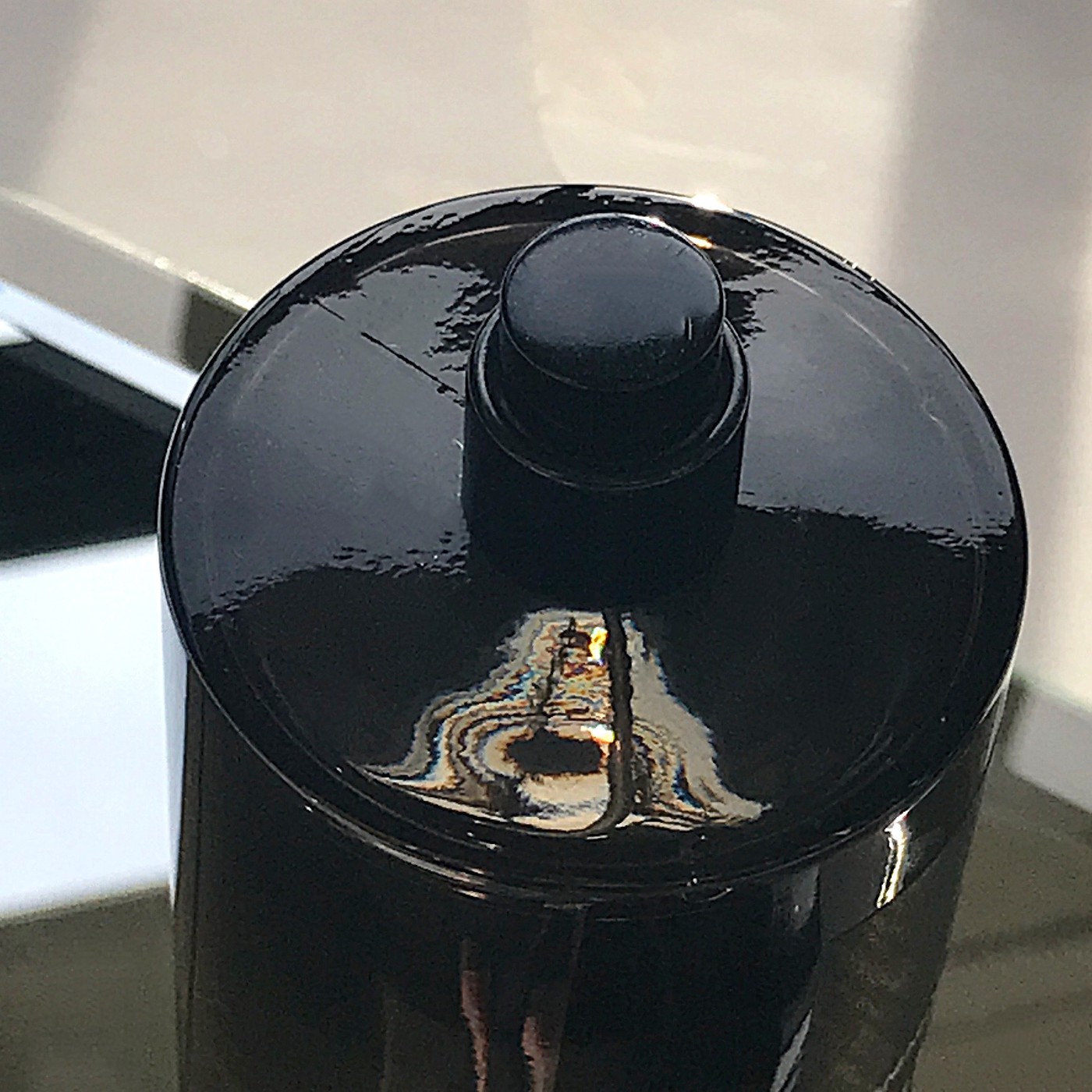 The packaging is now longer the squat cylinder shape, but a tall cylinder shape, made of heavy glass. The caps are very heavy and once you put the cap on, it STAYS on. It has a nice snug fit. I love the black glass too ~ in the sunlight, it comes out to a blackish-brown, reminding me of obsidian.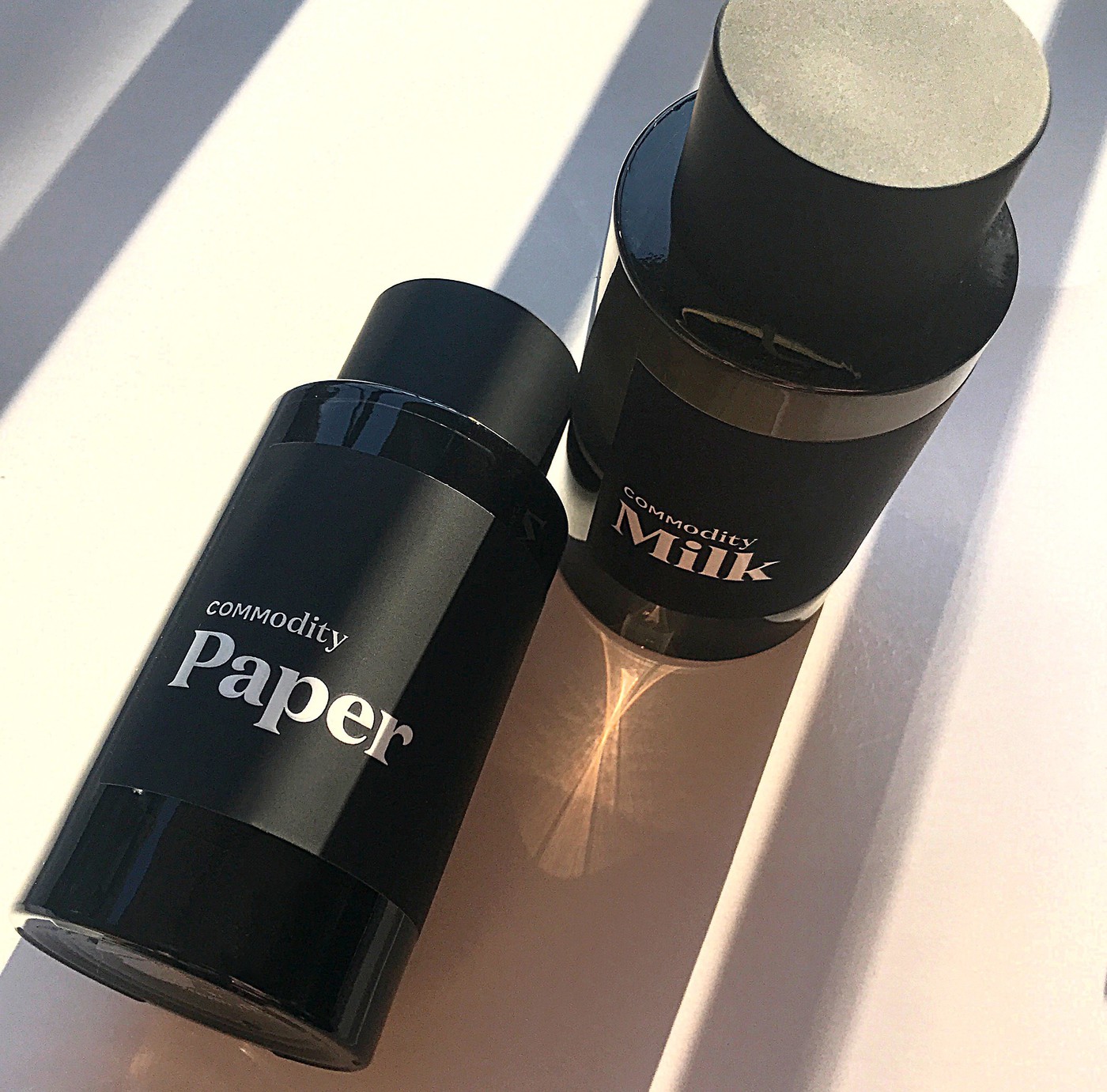 Launched in 2013, Paper is a cult classic and was not available for a while. It is back in the 3 scent spaces and I received the Expressive (original) version. This has 3 notes
Top: 50% Iso E Super
Middle: 15% Cedarwood
Bottom: 35% Sandalwood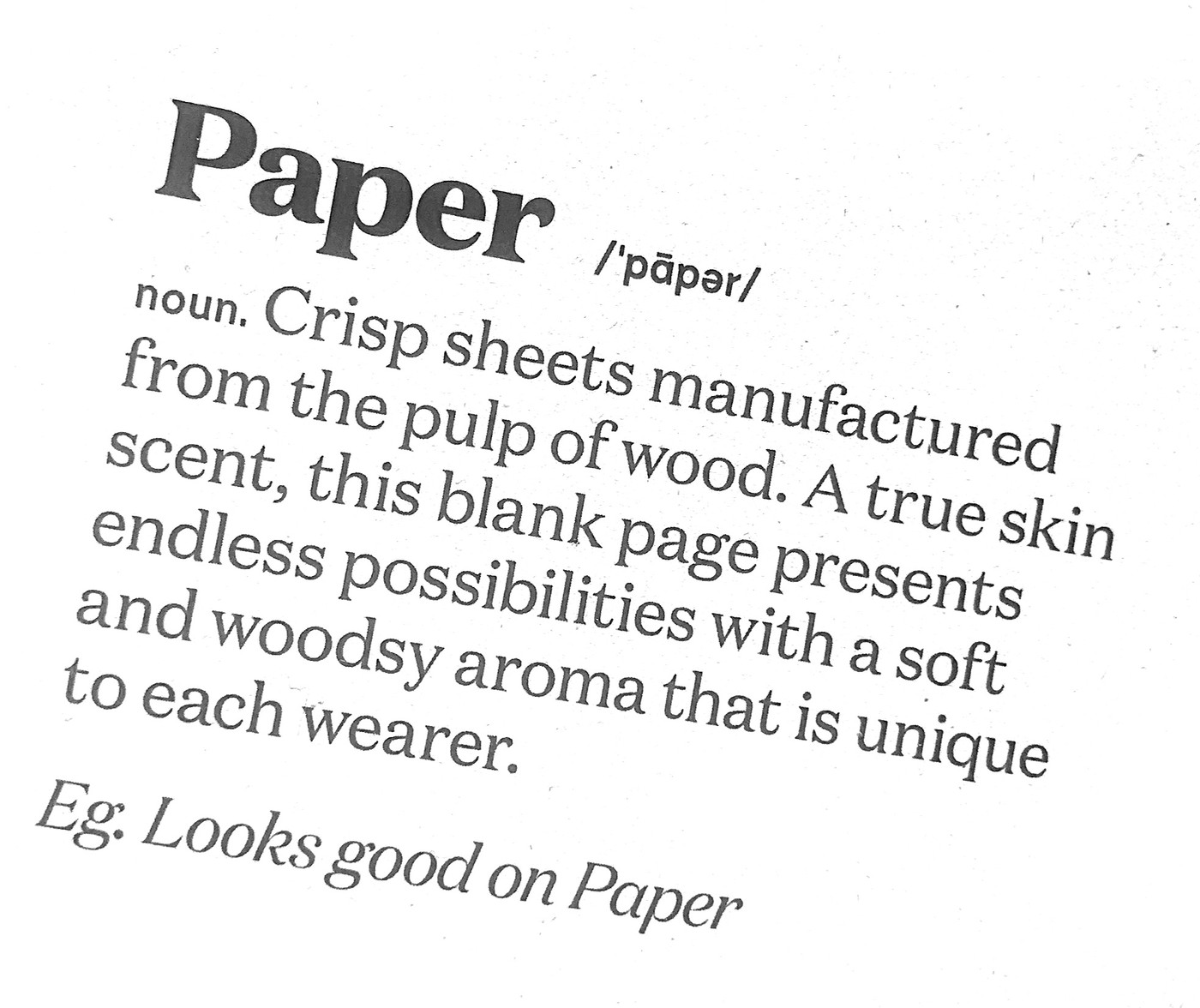 "My inspiration for Paper comes from writing a letter to a loved one. Deep in thought, remembering the memories, the heartfelt scent of Paper was created by a combination of rich cedarwood, sandalwood and amber enhancing that warm and cozy feeling while writing." Donna Ramanauskas, Master Perfumer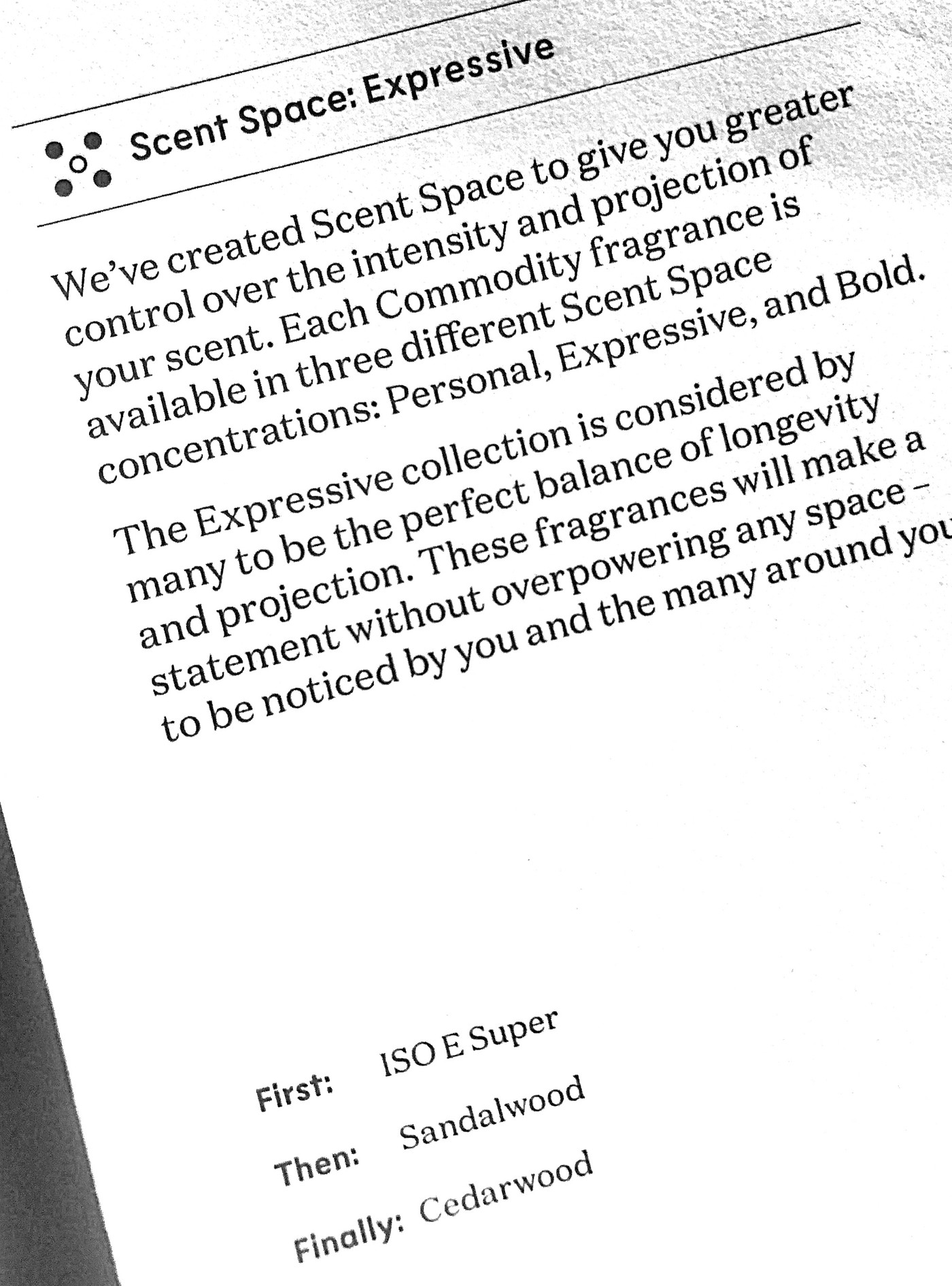 I am not that familiar with Iso E Super so I looked it up and it is a dry, woody fragrance booster that smells like cedar, amber, patchouli and vetiver. This makes sense as Paper is an amber woody fragrance. The first burst is a blast of vetiver and amber, followed by a sharp pencil shaving scent of cedarwood, then drying down to creamy sandalwood. Paper? Reminds me of back to school days, with notepads and pencils. I would LOVE to try the Bold version of this as it the vetiver and woods scents are much stronger. I can see why this is a cult classic and anyone can wear this fragrance!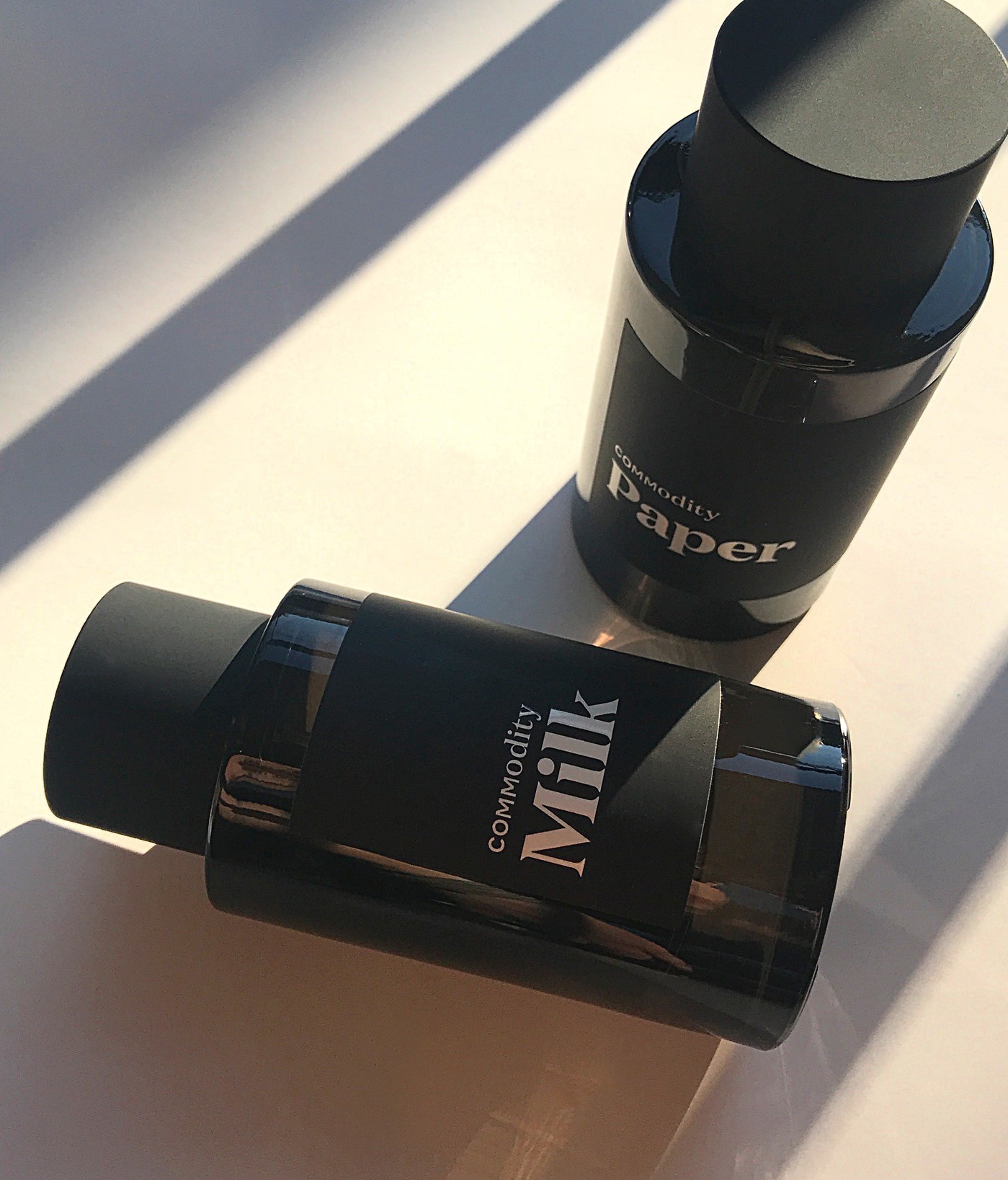 Milk is the latest "new" fragrance ~ I put "new" in quotes as each of the older fragrances has 2 new scents associated with them, Personal and Bold. However, Milk is totally new and I not only received the full size Expressive version, but a sampler set of the Milk Scent Space Collection. The notes are more complex than Paper
Top: 25% Cold Milk
Middle: 40% Skin Musk + Warm Marshmallow
Bottom: 35% Mahogany Wood + Tonka Bean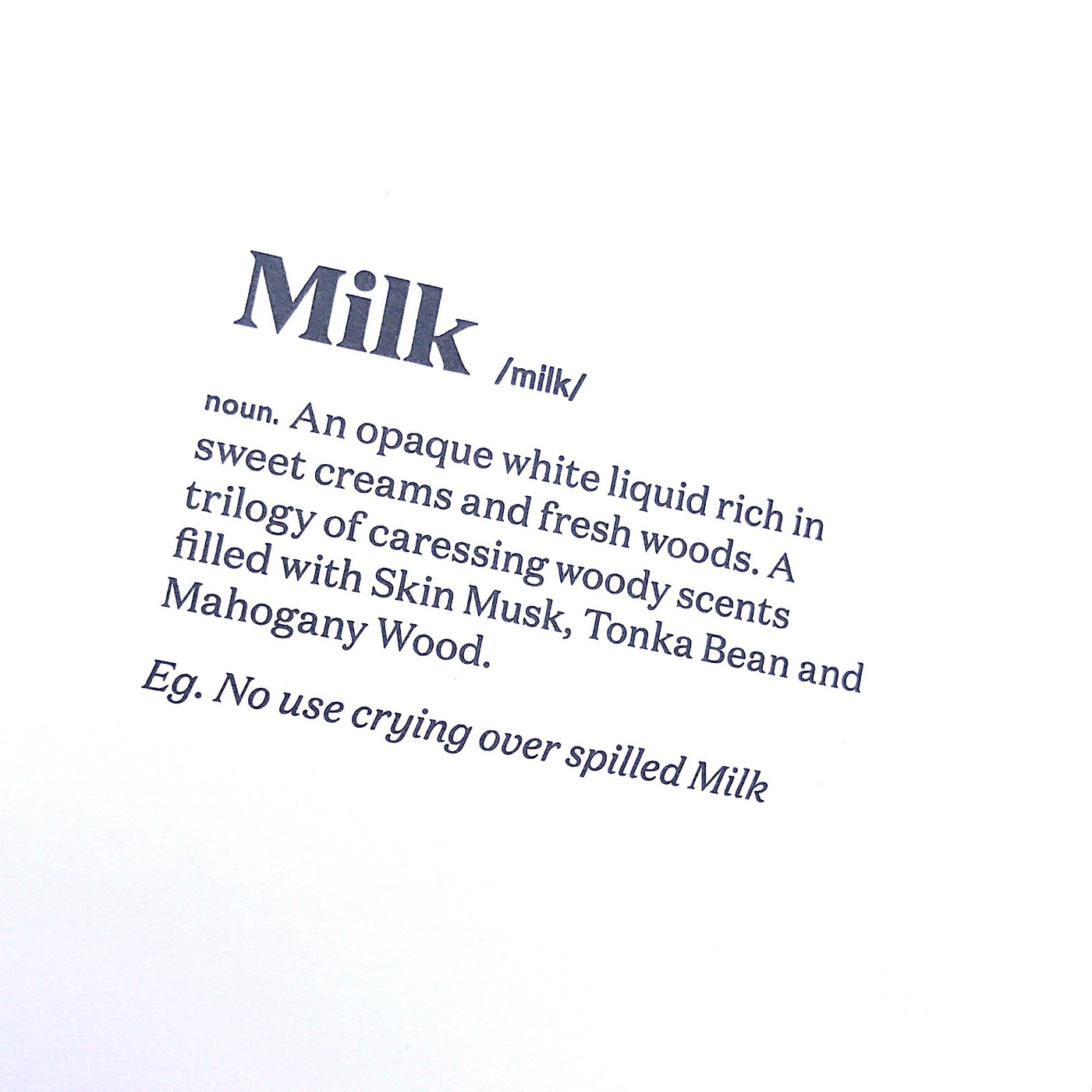 "In creating Milk, I was inspired by the memory of a family vacation in the Fall, when we spent hours around hot wood-fires, telling stories and making s'mores. I wanted to capture the intimate nostalgia of this moment in a fragrance. Milk is a balance of sweet, milky, marshmallow elements contrasted with a firewood accord. Smoked Mahogany wood, cold milk and Siam benzoin are also all essential olfactive facets in this memory of mine." Christelle Laprade, Master Perfumer
The first note is SWEET and cooling ~ milk? I don't smell milk, I smell sweet cookies. The musk and additional sweetness of marshmallows kick in followed by a dry, warm woody scent. Overall, this is a sweet, musky woodsy fragrance. Just beautiful and fun ~ it is very playful and innocent. I think this is more of a feminine fragrance, but there is enough woodsy elements that make it unisex.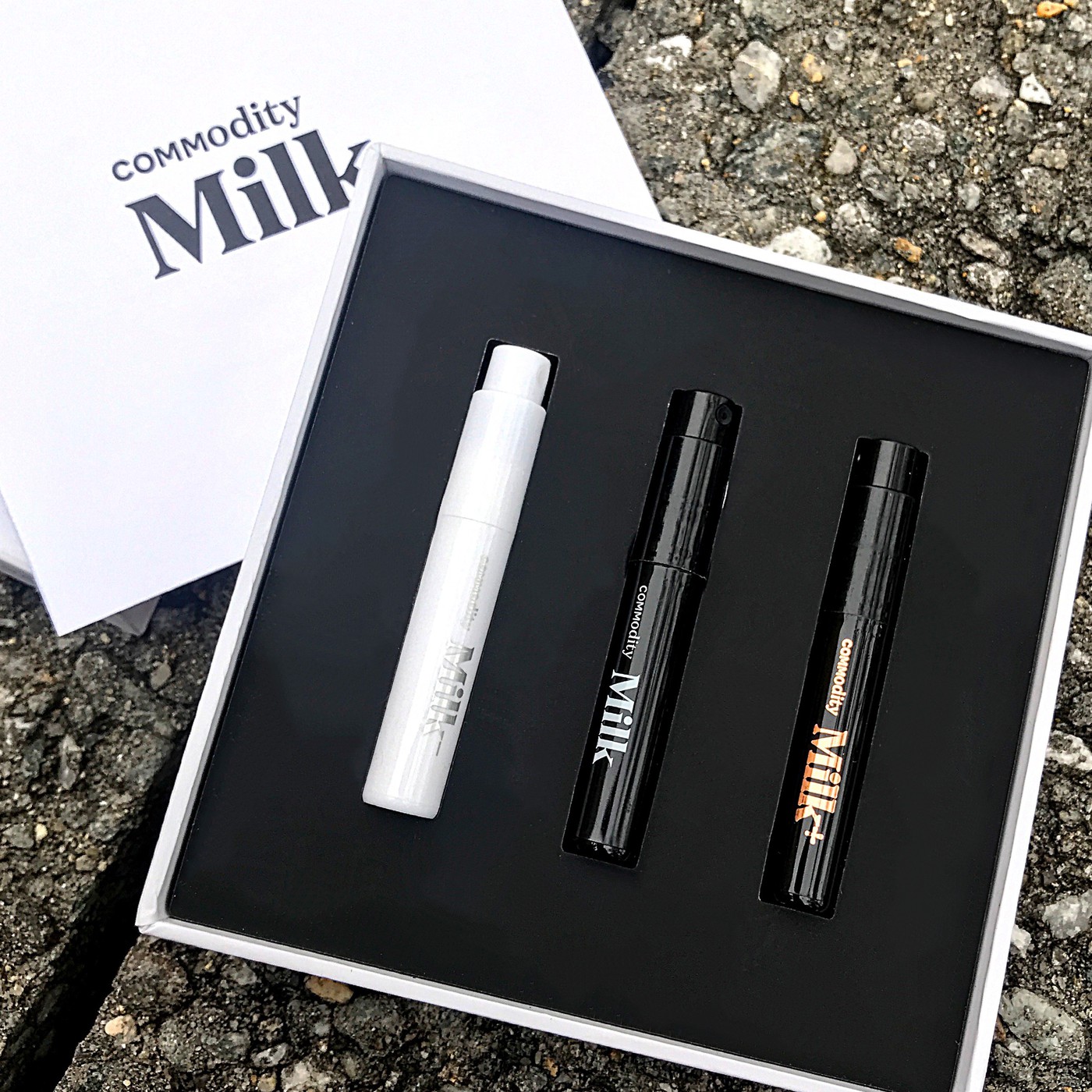 Milk Scent Space Collection ~ you can actually purchase the Scent Space Collections for all of the fragrances, packaged in various ways in 2 mL vials ~ Exploration Kit contains all 6 of the Commodity fragrances in 3 strengths, so 18 vials in total: Book, Gold, Milk, Moss, Velvet and Paper. There are Discovery Kits ~ Personal Discovery, Expressive Discovery and Bold Discovery, where you get all six of the fragrances in that strength. You can also target the scent you want and get the trio, like I have here with the Milk perfume
Milk Personal: Contains Skin Musk and White Cedar. This is very powdery, light and I smell more musk in the beginning and dries down to a light powdery blond wood. This is not as sweet as Expressive and for some reason, this one makes me sneeze!
Top: 30% Skin Musk + Cashmere Woods
Middle: 45% Amber
Bottom: 25% Mahogany Wood + White Cedar
Milk Bold: Commodity added notes of smoky firewood and sweet amber. This opens up very musky as well, followed by warm semi sweet scent and then bam, the firewood accord hits big time with the amber. I LOVE the firewood accord in here quite a bit. It is very different from Expressive, almost a whole new fragrance!
Top: 30% Cashmere Woods + Skin Musk
Middle: 30% Tonka Bean + Marshmallow
Bottom: 40% Amber, Firewood Accord
Where to Purchase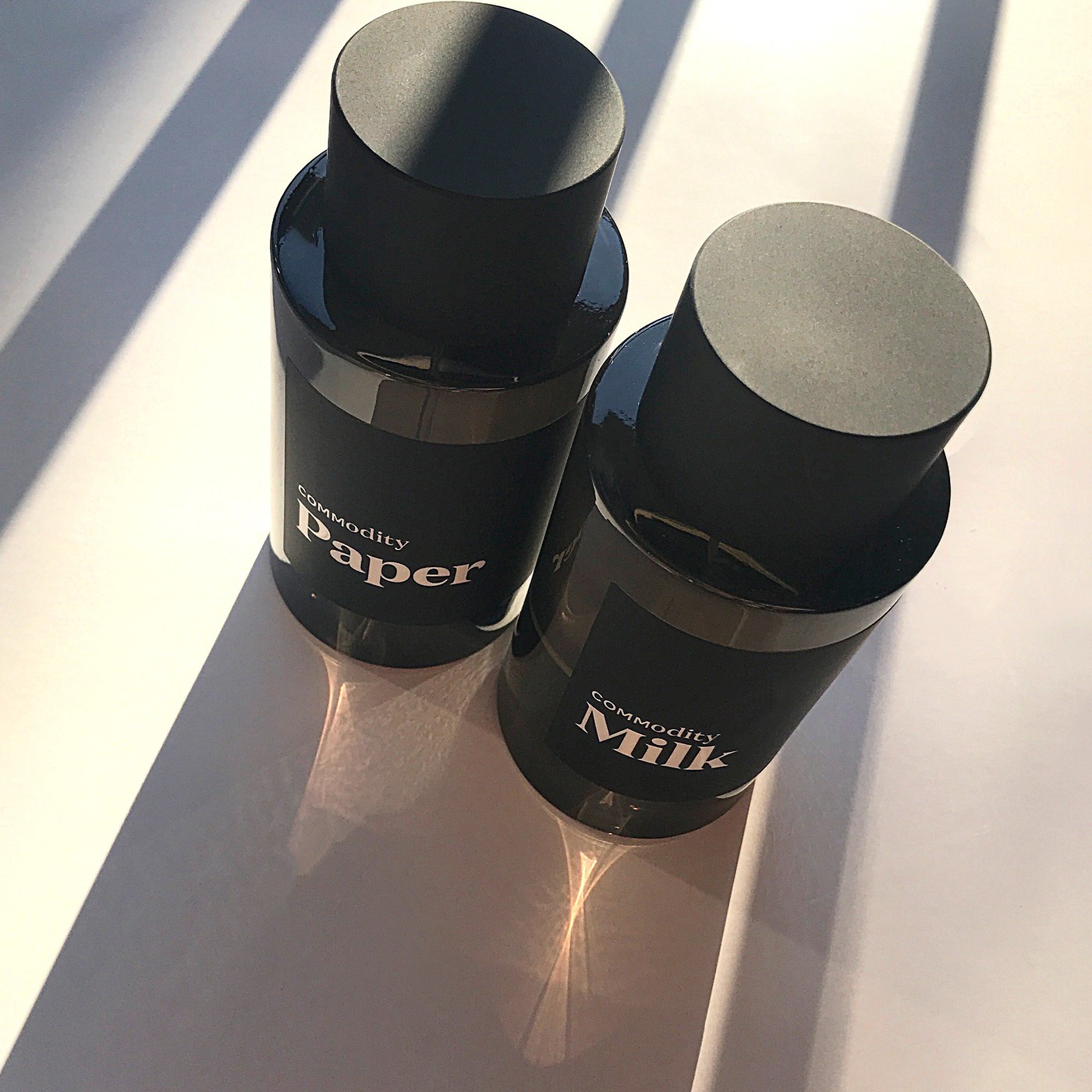 You can purchase Commodity Fragrances at their online store. For a 100 mL bottle, the prices range based on the Scent Space you choose ~ Personal is $105.00, Expressive is $125.00 and Bold is $145.00. All prices in USD
Paper

100 mL

Milk 100 mL

Discovery

Sets

~ range from $12.00 for the Individual Scent Space Kits, $22.00 to $26.00 for the Discovery Kits and $38.00 for the complete range of scents with the Exploration Kit.
All USA orders over $50.00 ships free. Black Friday/Cyber Monday 2021 Sales: Save 20% off any order over $50.00 plus free shipping! Use coupon code BFCM20 This sale starts at 11/25/2021 and ends at midnight 11/29/2021 EST.
[ disclaimer: products received complementary for review purposes and contains affiliate links ]