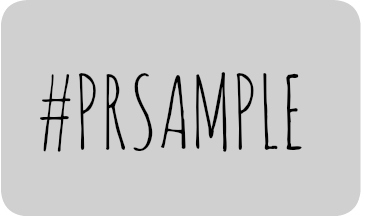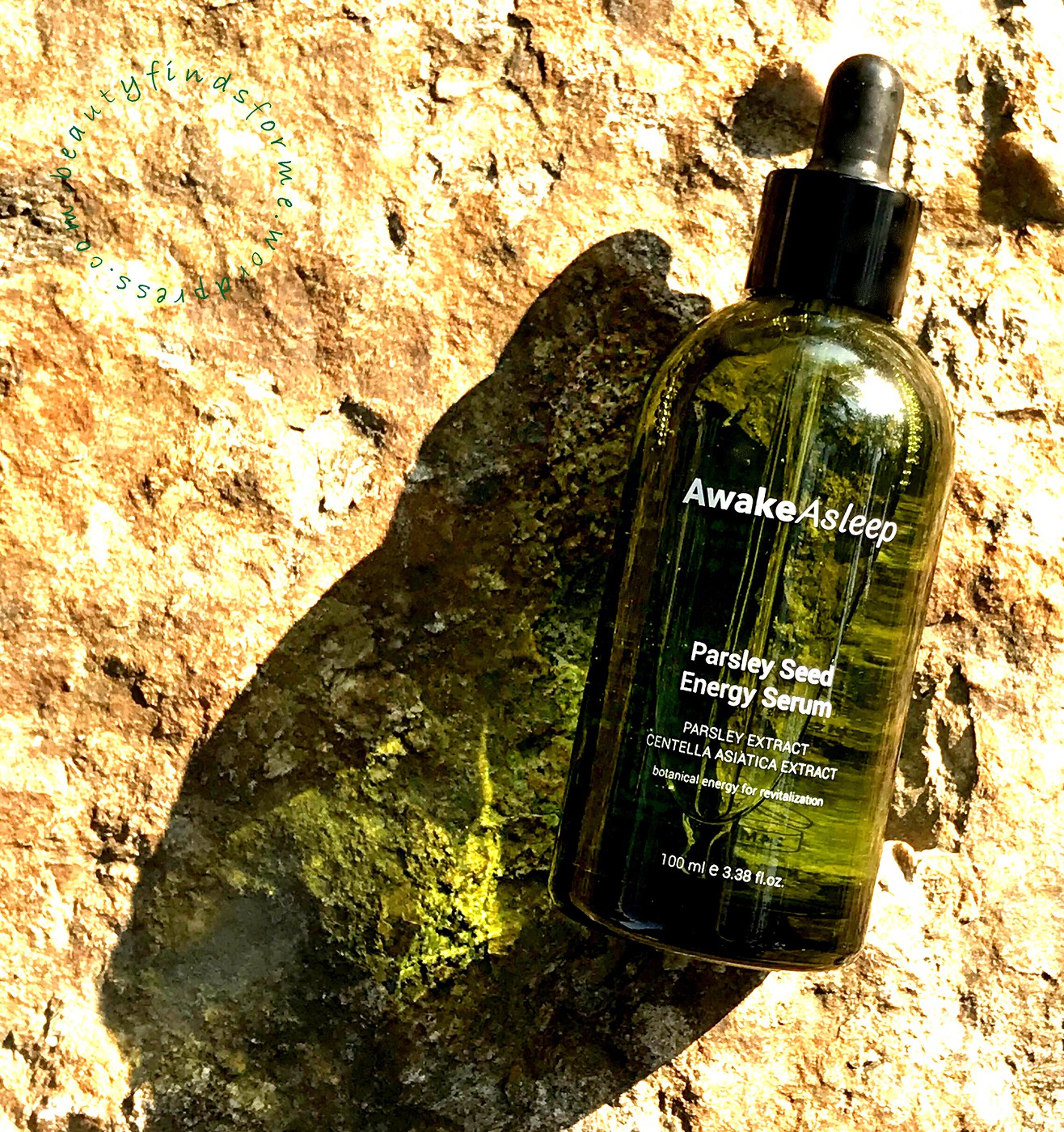 Every once in a while, I see a brand that is new to me and I get a bit excited over it.  This is how I felt with AwakeAsleep ~ they don't seem to have a lot of products, but this serum sounded so intriguing that I wanted to try it badly.  Once you see the ingredients, you will know why!  Thanks to online K-Beauty store Jolse, they sent me this product for review purposes.

Skin Type/Concerns: Oily, blemish prone, pores, aging, hyper-pigmentation: sun damage and PIH, fine lines/wrinkles
Some products were complementary to review and was not paid.  All reviews are my own honest opinion and  I never have been asked to write copy for a brand.  This blog post might contain promo codes, affiliate and referral links, which using my links will help generate a small commission that helps support my blog at no extra cost to you. 
Key Ingredients
All of the ingredients in this product are EWG Green Grade, which is considered low harzard. EWG Grade is a safety grading system for skincare ingredients.  So I am not an expert on where parsley should be in your skin care ingredient list or how many ppm's is good, but this has 2 ppm of parsley extract ~ 1ppm of regular parsley and another ppm of Italian parsley seeds.  Parsley is not just a garnish, but goes back thousands of years as a medicinal herb.  It is  filled with chlorophyll,  helping to eliminate toxins while revitalizing your skin. According to AwakeAsleep, "external stimulation and active oxygen naturally dry, sensitize and wrinkle the skin…The ORAC Score measures the plant's ability to eliminate active oxygen. The ORAC Score of parsley is 74,369. That is 64 times more the score of mugwort and 59 times more than green tea."
More good things about parsley:  it's a rich source of vitamin C and beta carotene, helping to reduce the appearance of fine lines and wrinkles, stimulates collagen production and helps combat free radicals.  It has antibacterial and anti-fungal benefits and balances your sebum production.  The first ingredient in here is centella extract, which is a common herbal ingredient that is used medicinally to help speed up wound healing, such as blemishes and skin rashes. It also helps minimize the appearance of pores, and since it stimulates collagen production, it will make your skin more supple and firm. This formula also contains two concentrated derivatives extracted from centella asiatica ~ madecassoside, which helps soothe, reduce redness and inflammation and helps heal your skin. Asiaticoside helps form collagen to strengthen your skin and speeds up wound healing.
This also contains niacinamide is another powerful antioxidant that acts as an anti-inflammatory, improves your skin elasticity, enhance the skin barrier function.  It also helps to even out skin tone and reduce post-inflammatory hyper-pigmentation, while yeast derived adenosine provides anti-wrinkle and anti-inflammatory benefits. Panthenol (vitamin B5) helps cellular renewal and is an effective moisturizer. Panthenol is a natural humectant, retaining moisture and hydrating the skin, while having anti-inflammatory benefits. Pantolactone helps condition your skin and can improve the appearance of your skin. 
Acetyl octapeptide-3 is a skin restoring peptide, helping hydrate and smoothing the skin.  Witch hazel is an blemish prone skin's best friend because it has antibacterial and antiseptic qualities which helps clear up acne and it removes excess oil from skin. It also helps shrinks blood vessels, which tightens our skin. Witch hazel can speed up healing and is a powerful anti-inflammatory, which also helps soothe skin.  Neem helps with acne and blackheads as it is a antimicrobial.  Lavender oil is in here, so this has a very herbal lavender scent.  Lavender oil doesn't just smell good, but it does have some nifty benefits ~  it helps regulate the amount of sebum our skin produces, balances the oil production of the skin and also helps speed up wound healing.   
Ingredients: centella leaf water, methyl gluceth-20, butylene glycol, 1,2-hexanediol, sorbitol, niacinamide, glycerin, polyglyceryl-10 caprylate/caprate, polyglyceryl-10 laurate, acetyl octapeptide-3, adenosine, ammonium acryloyldimethyltaurate/VP copolymer, asiaticoside, caprylyl glycol, centella asiatica extract, disodium EDTA, ethylhexylglycerin, hamamelis virginiana (witch hazel) bark/leaf/twig extract, lavender oil, madecassoside, melia azadirachta flower (neem) extract, melia azadirachta leaf extract, panthenol, pantolactone, petroselinum sativum (parsley) extract (1ppm), petroselinum crispum (Italian parsley) seed extract (1ppm), t-butyl alcohol, purified water  cosDNA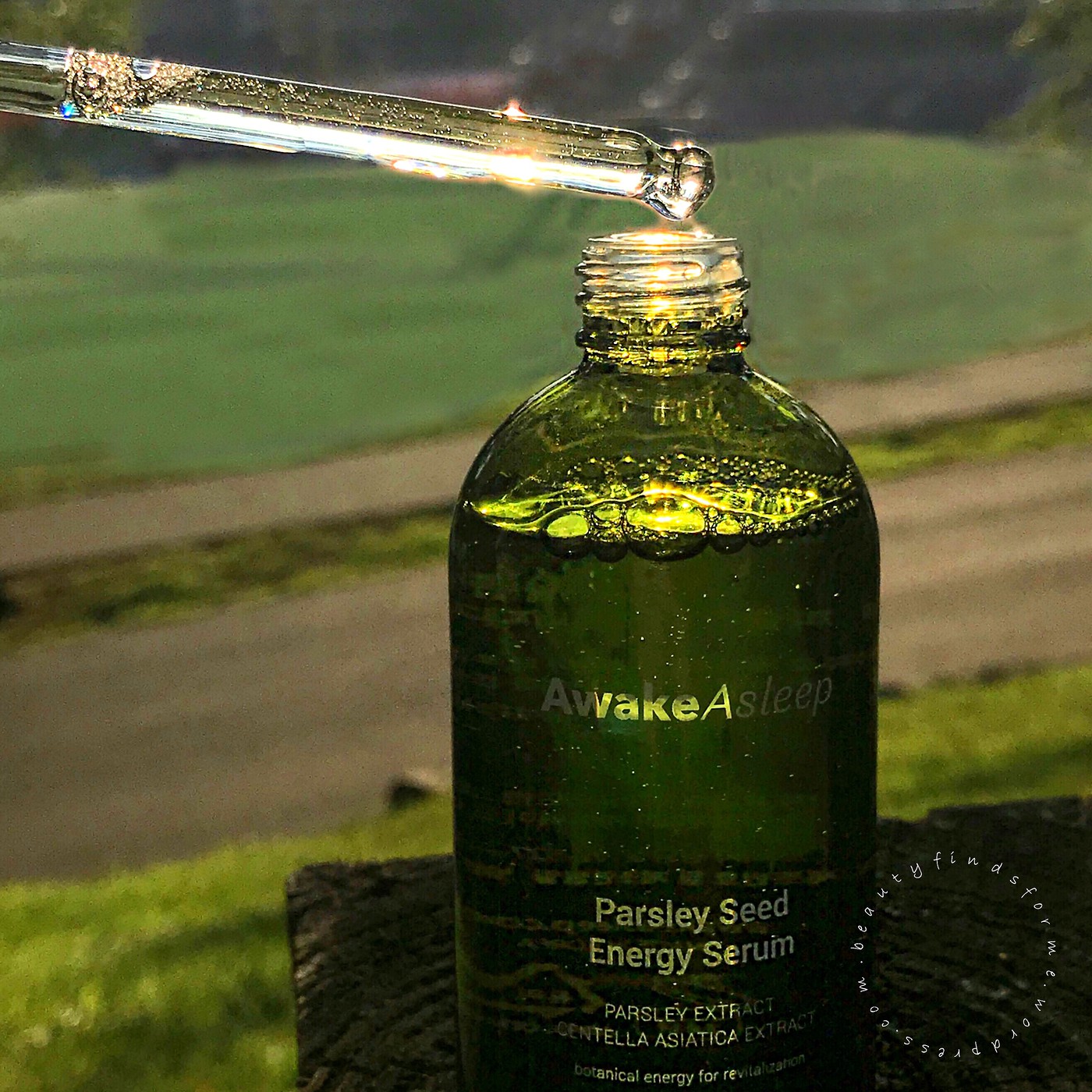 This green solution serum comes in a whooper of a bottle ~ clocking in at 100mL.  I will own this forever ~ haha.   I love the glass green bottle and it has a long, glass piquette eye drop applicator.  However, despite the length of the piquette, it doesn't move around that much and seems firmly in place.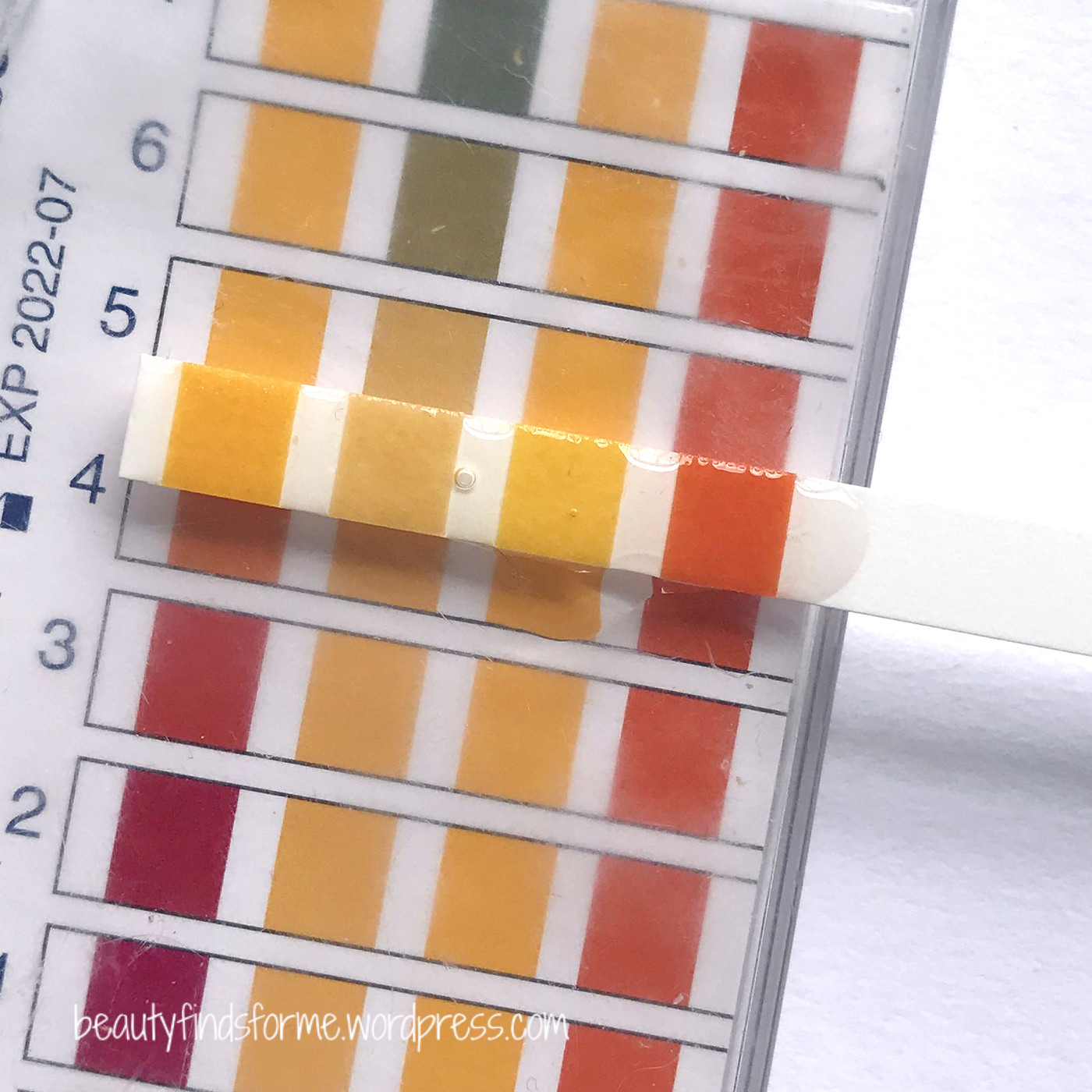 This is a pale light green, so light I would say it is colorless ~it does not contain any artificial coloring.  This has a pH level of a 5, so it is mildly acidic and balanced for your skin. The scent is lavender and the texture is a very watery liquid, with little or no viscosity, yet it feels almost oily. It doesn't dry down sticky but leaves my skin very moist and hydrated.

If I use too much of it, it would be dewy. In fact, for normal daily care, you are supposed to only use a few drops on your face. For intensive treatment, you would use 1/3 of the dropper, spread all over your face. Then take another 1/2 of the dropper and massage that into your skin until it is absorbed. Then take a small amount, spread on face and press gently with the palms to help with absorption. I haven't DONE that yet, but I can see doing that in the winter time and if you have really dry skin, this might be a routine that you do a few times a week.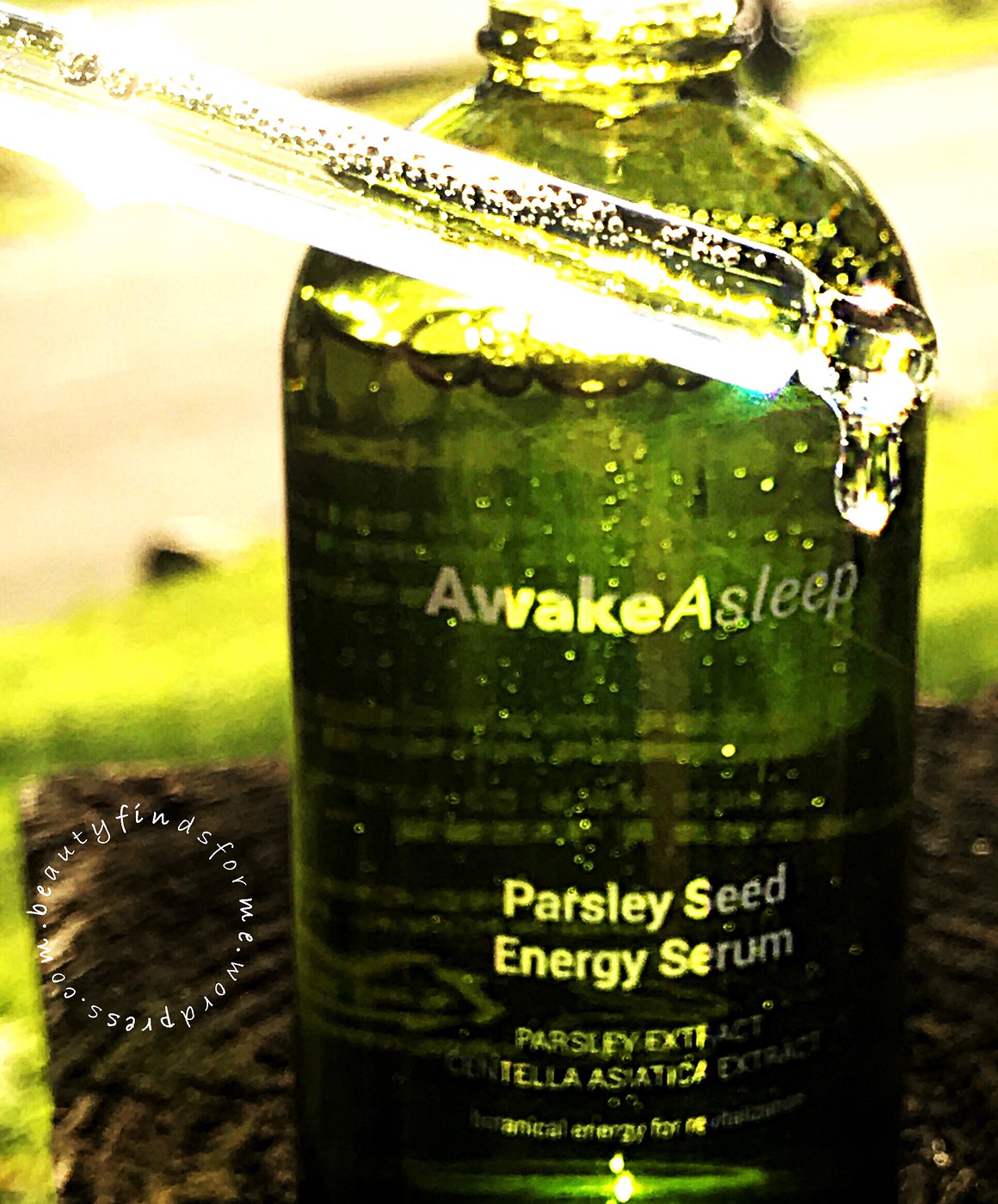 For me, just a few drops at night time is my favorite way of using this.  The lavender scent also helps me relax, so it is more suited for my nighttime routine; however, I have used it during my daytime routine for those quick and lazy days as this is hydrating and oil controlling.   I found that this really doesn't add shine, but hydrates from within, if that makes sense.  My skin is calm, soft and plumped up and I have not experienced any breakouts using this.   If you are looking for a nice healing, soothing and hydrating serum and you get a lot of product for your money, this is a really nice one to get!  This is  a mild formula, not harsh and it will help correct the oil-moisture balance in the skin.  It's suitable for all skin types, imho, and barring any sensitives to lavender oil, I think this is a great choice.   
Where to Purchase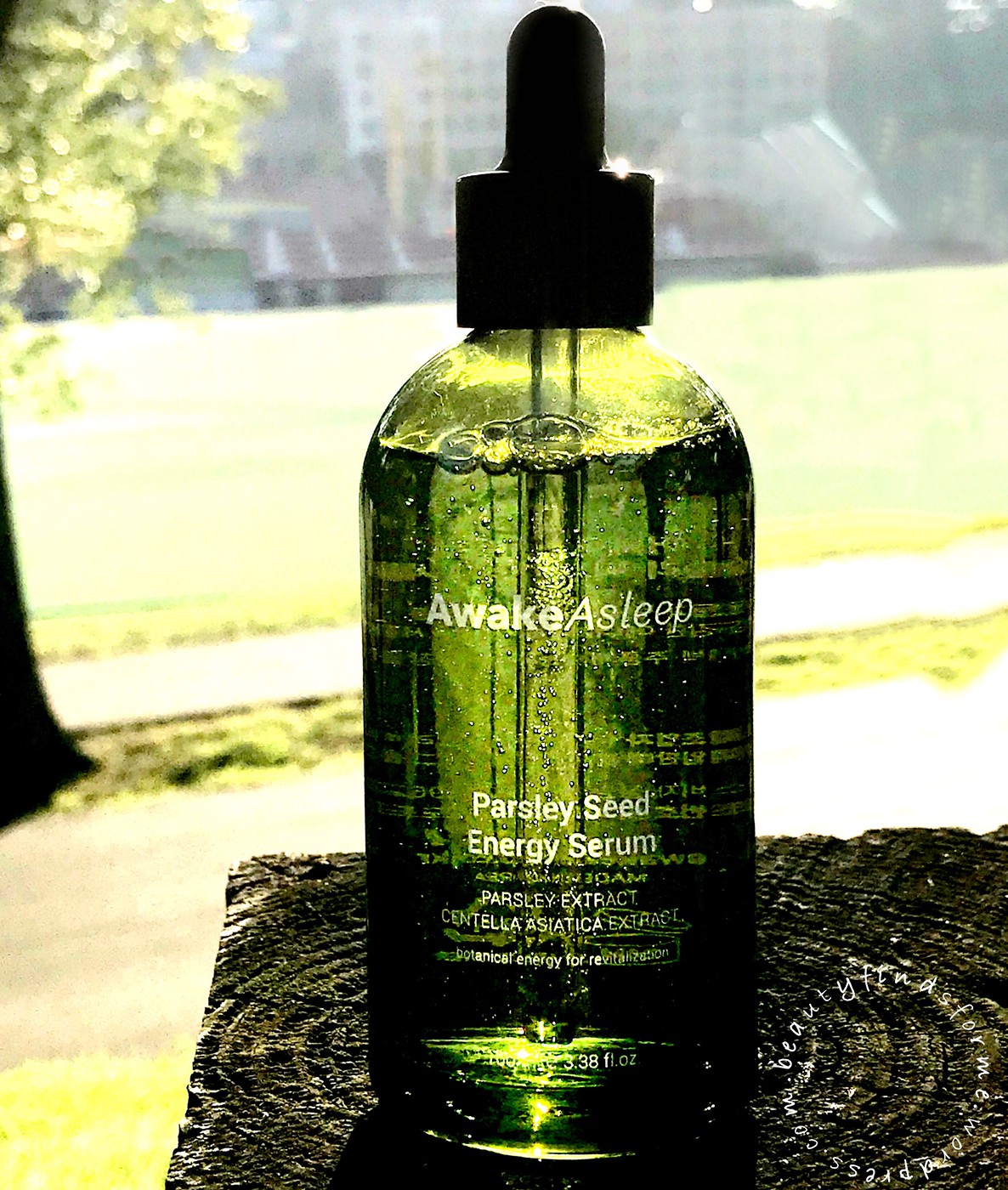 AwakeAsleep Parsley Seed Energy Serum is sold at Jolse for under $21.00 USD for a  huge 100 mL glass bottle (click here) .  Jolse has free shipping, ships globally and they give out lots of free samples!  Jolse has a couple of items from the AwakeAsleep line, so check it out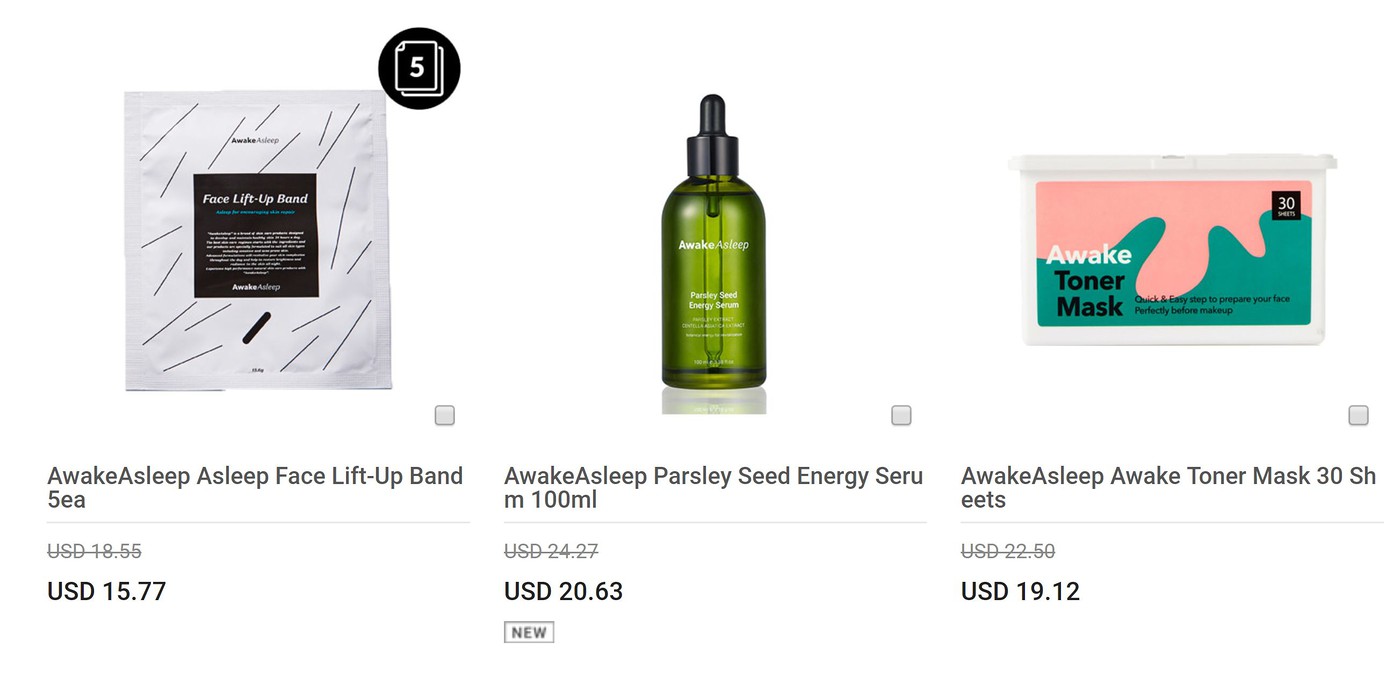 [ some products were received in exchange for a review. contains affiliate links for a small commission ]