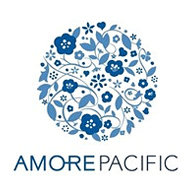 AmorePacific was the first K-Beauty brand I tried without really recognizing or understanding that it was a Korean skincare brand and how K-Beauty would change how I feel about my skin forever.  I love and adore their Enzyme Treatment and have tried a few other things from them, including a wonderful and expensive eye cream (review here)
I received some of these products complementary to review and was not paid.  All reviews are my own honest opinion and  I never have been asked to write copy for a brand.  This blog post might contain promo codes, affiliate and referral links, which using my links will help generate a small commission that helps support my blog at no extra cost to you.
My skin type and concerns:  Oily, aging, blemish prone, pores, hyper-pigmentation, fine lines and wrinkles.
All of these products were PRsamples from AmorePacific, as this is one brand that is quite expensive.  I am lucky enough that I got to use, test and review these, so that you can judge whether or not you wish to spend the money on these products.  This is a luxury line, so the price tag is going to be higher than my normal array of skincare products.  I tried to view these as objectively as possible, and price is a factor in here.  Just because a product has a high price tag, doesn't mean it works.  If you live near a Sephora, go in and request a sample made if they carry AmorePacific in the store.  Otherwise, look for samples or gift kits, where you can try a variety of products in minis.  I have more AmorePacific product reviews coming up, so this is Part 1!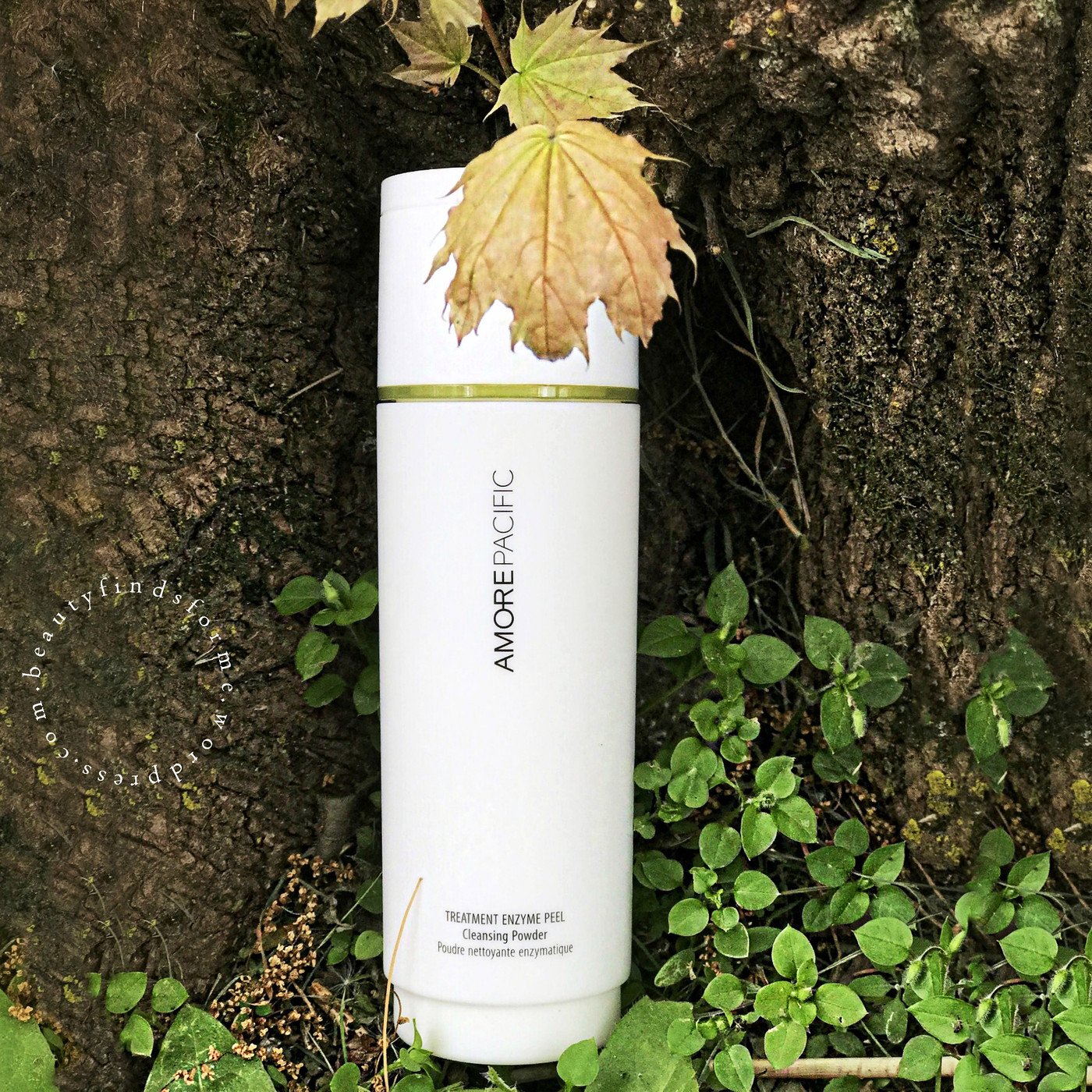 AmorePacific sent me one of my favorite products and it was one of the first K-Beauty skincare items I tried without knowing it was Korean skincare. The Treatment Enzyme Peel Cleansing Powder has a been a favorite of mine for YEARS. I wrote a review on the original formula, gushing about it, so when I learned that Amore Pacific reformulated it, I wanted to see the differences. One great thing about this item is that it LASTS FOREVER, so I did have the original formula on hand to compare. Overall, this product provides the same lovely results as the original formula: The new formula has a lot of the same ingredients as the old one, including the enzyme papain, which is derived from papaya and has anti-inflammatory and anti-bacterial benefits while exfoliating your skin without irritation. It gently loosening dead skin cells and removing them from your skin. Detoxing zeolite comes from volcanic minerals and helps to absorb and cleanse, while unclogging pores and preventing blemishes. The new formula added a few new ingredients, including probiotic enzyme green tea (lactobacillus ferment) also helps to remove dead skin cells. The new formula removed the lactose ingredient, so this is now vegan. It is free of sulfates, SLS and SLES  and parabens.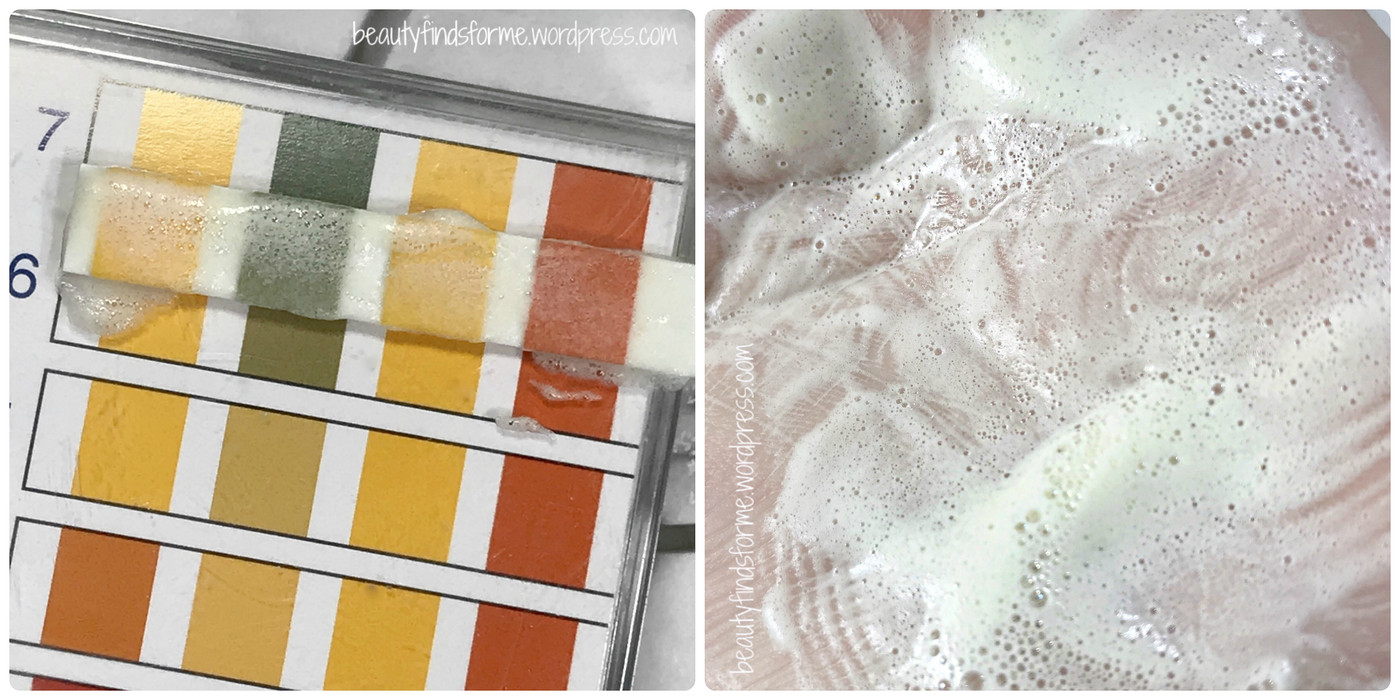 The powder is finely milled and it foams up to a lovely creamy lather ~ very silky and smooth. I just massage this on my face and neck and I feel an immediate change in my skin as I was using this on my face. Wherever I applied it, my skin was also turning smooth. After massaging in for about one minute ~ sometimes I go longer as it is that gentle, I just rinse and WOW. My skins texture is silky smooth, feels almost flawless and so soft, and since this is non-abrasive, there shouldn't be any worries about micro-tears (*cough*apricot pits*cough).  Clogged pores are unclogged. My skin is not dry or stripped, but feels refreshed. My skin looks brighter, less oily, almost mattified. My skincare products absorb faster when I use this product. That said, let's compare the two versions and which one I liked better.
Packaging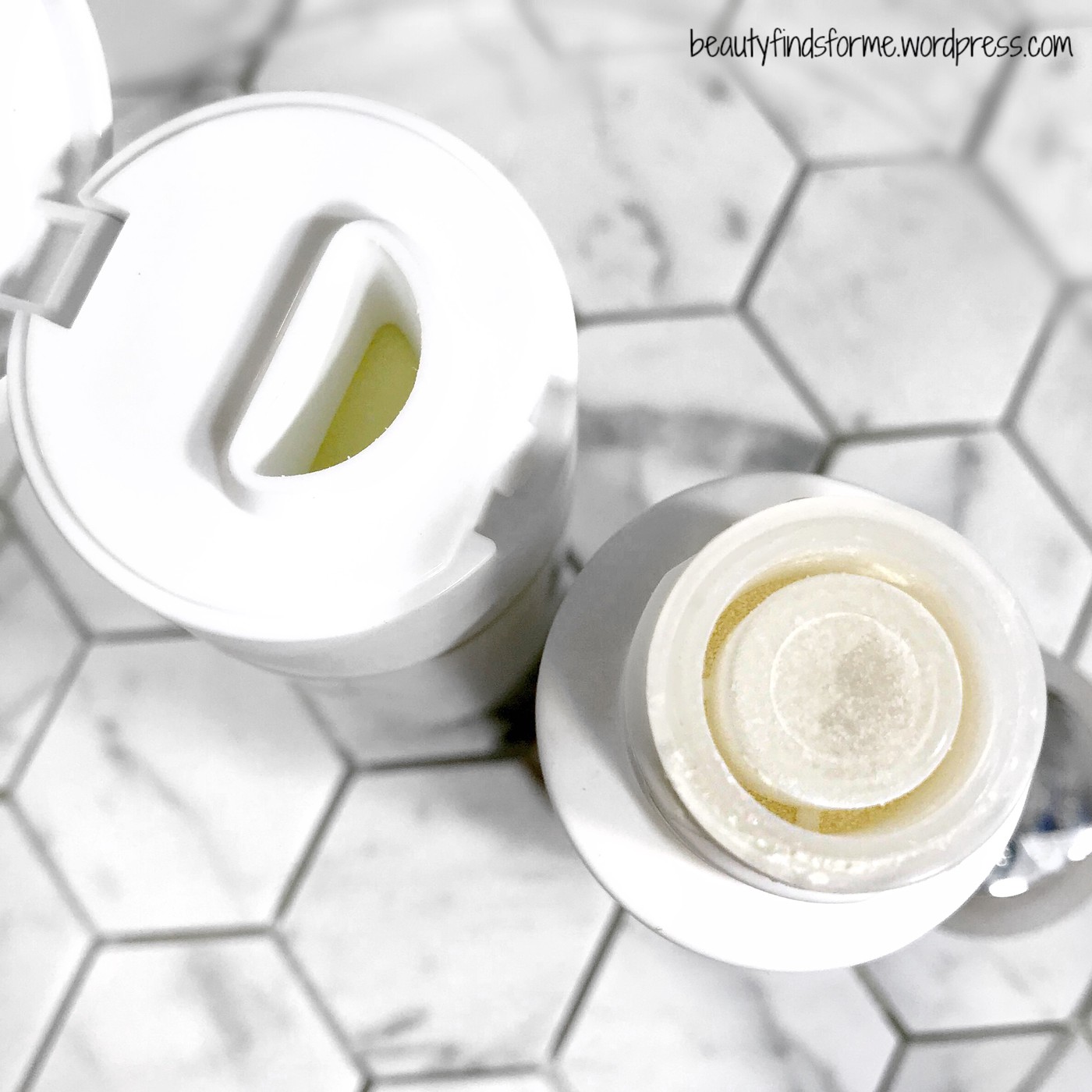 Old: Twist Off Cap. Pre-measured amount came out with one tilt of the bottle. Chic bottle
New: Flip Cap. No pre-measure amount, continuous flow of powder. Industrial looking bottle
Winner: A Draw. I love the flip cap, but hate that the powder doesn't stop at one tilt
Product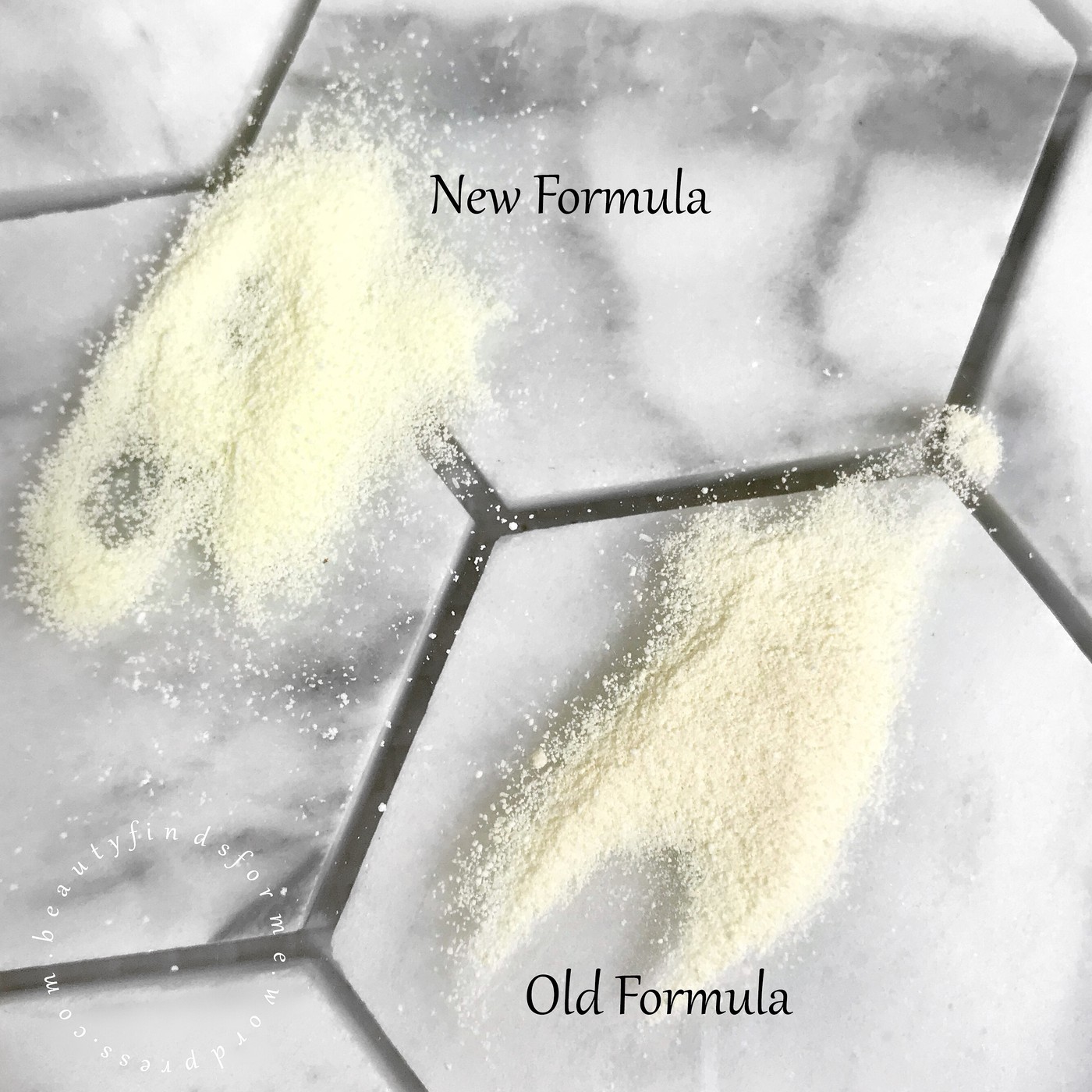 Old: pH 5.5 – 6. Finely milled light cream-colored powder. Faint fresh, perfumed scent
New: pH 7. Finely milled yellow-colored powder. Heavy perfumed scent ~ fragrance moved up from last ingredient to top 1/3 ingredient
Winner: Old formula
Ingredients
Old: Not vegan, due to lactose. No ferments
New: Vegan. Ferments. Heavy on fragrance
Winner: Old formula
Price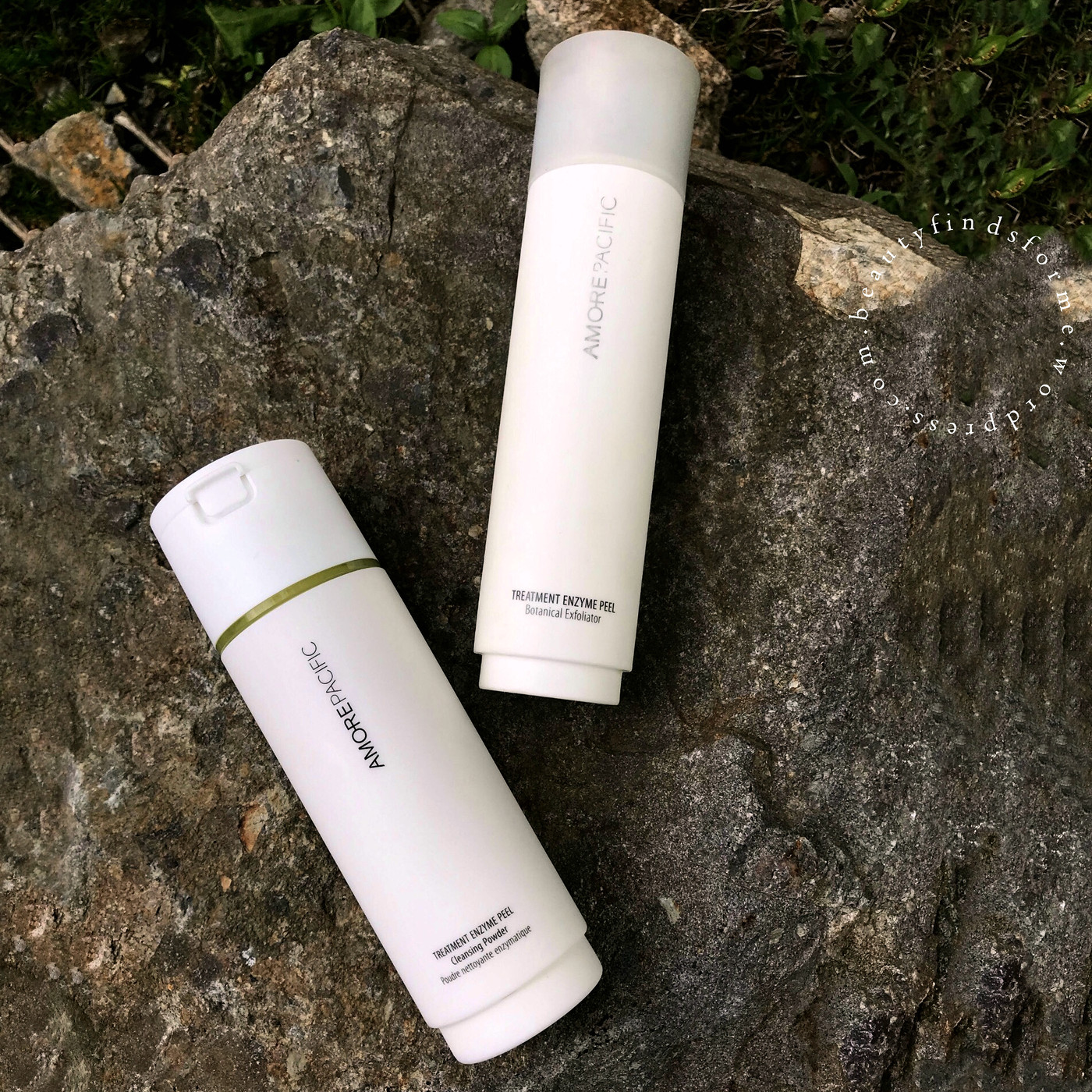 Old: $60 for 70 grams
New: $60 for 50 grams
Winner: Draw as I understand that everything goes up in price
I actually love the results from the new formula, but there is one reason why I won't purchase it ~ the scent. For me, it is headache inducing and I loathe it. I wish AmorePacific would not heavily scent their products like this, but everyone is different, I guess. Some folks love the scent. If you can tolerate the scent, I highly recommend this product. It is so wonderful, the results are immediate and I love how creamy silky soft the foam feels on my skin. I just wish they would offer both formulas, as the original was my Bae for years. 
New Ingredients: Mannitol, Sodium Cocoyl Glycinate, Sodium Lauroyl Glutamate, Zeolite, Silica, Betaine, Allantoin, Potassium Laurate, Polycaprolactone, Fragrance, Zea Mays (Corn) Starch, PEG-75, Dipotassium Glycyrrhizate, Disodium EDTA, Trehalose, Water, Butylene Glycol, Papain, Lactobacillus Ferment Lysate, Yellow 5 (CI 19140), Zingiber Officinale (Ginger) Root Extract, Zizyphus Jujuba Fruit Extract, Camellia Sinensis Leaf Extract  cosDNA
Old Ingredients: Lactose, Mannitol, Sodium Cocoyl Glycinate, Sodium Lauroyl Glutamate, Zeolite, Water, Silica, Allantoin, Betaine, Papain, Carica Papaya (Papaya) Fruit Extract, Camellia Sinensis (Green Tea) Leaf Extract, Zizyphus Jujuba (Chinese/Korean Date) Fruit Extract, Zingiber Officinale (Ginger) Root Extract, Dipotassium Glycyrrhizate, Zea Mays (Corn) Starch, Butylene Glycol, Polymethyl Methacrylate, PEG-75, Green 3 (CI 42053), Yellow 5 (CI 19140), Fragrance  cosDNA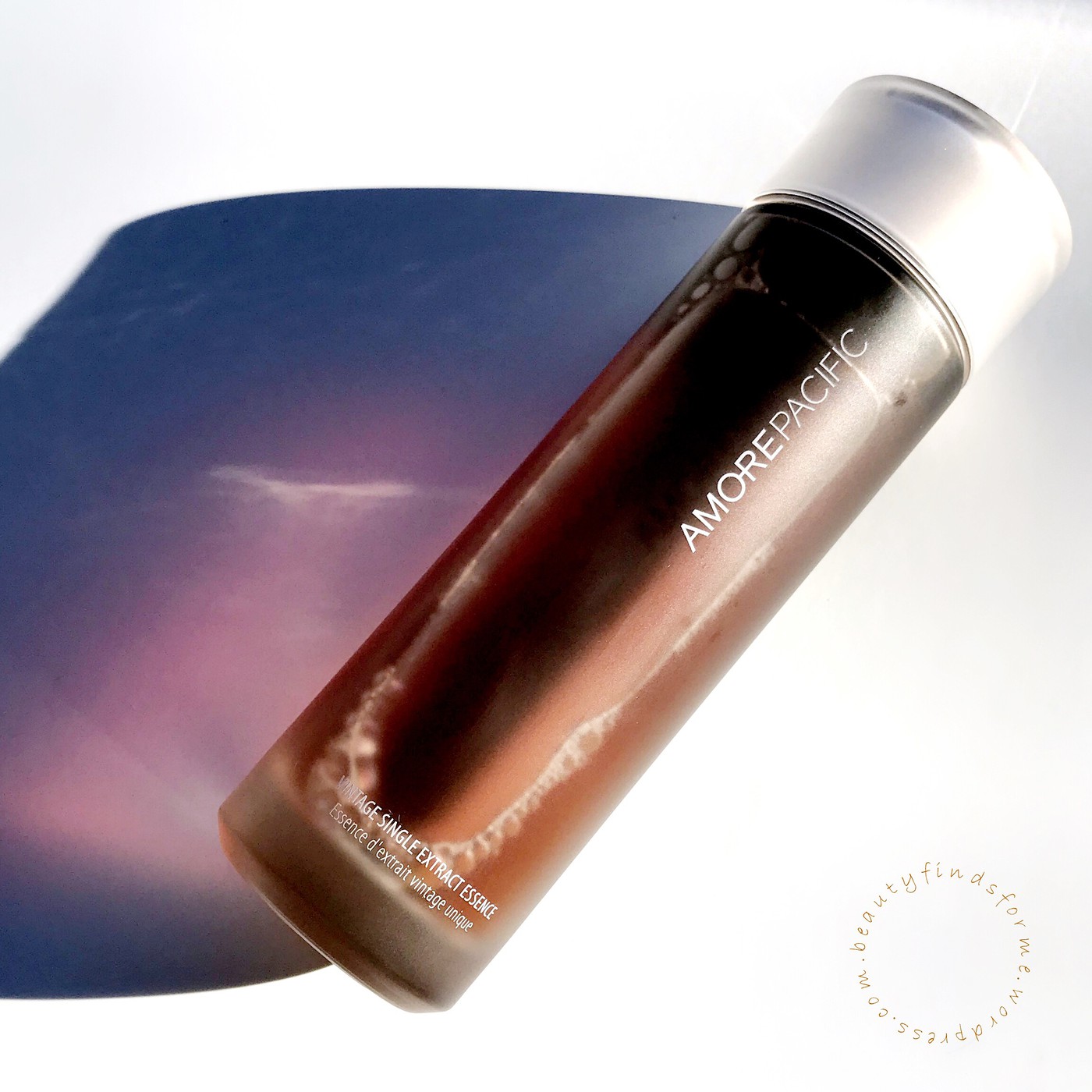 This beautiful bottle of their Vintage Single Extract Essence is made with 🌱green tea. The most interesting thing about this essence is how they make it!! Amore Pacific has their own garden for green tea ~ Dolsongi Green Tea Garden on Jeju Island. The green tea leaves are HANDPICKED carefully … Jude at Fifty Shades of Snail wrote that the scientists only pick the leaves with their LEFT hand to minimize damage,  and then naturally fermented for 50 days, transferred to traditional Korean pots ~ onggi 옹기 ~ buried in the ground for another 50 days to age naturally, then using a 24 hour slow extraction process ~ the Full Body Extraction™ .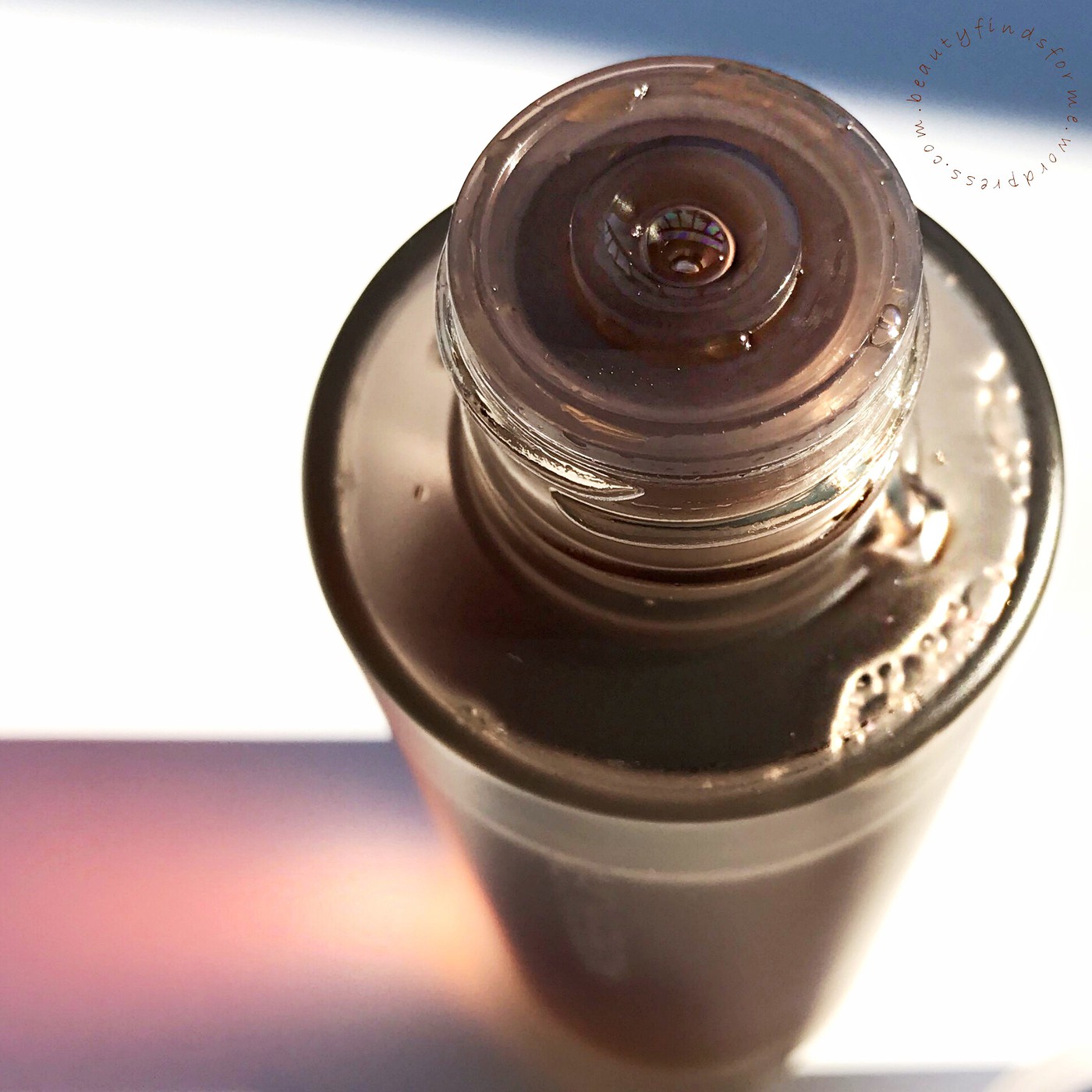 This golden brown liquid is poured into Amore Pacific's Vintage Single Extract Essence which sounds like a drink. The fermented green tea liquid contains catechin, which will help improve your skin's clarity, texture and elasticity, while its prebotiotics help with anti-aging concerns. This bottle is beautiful ~ frosted glass, with a frosted cap topped with a bronze lid. The liquid is a light golden brown and its scent is a warm earthy smell, a welcome reprise from the strong florals that Amore Pacific likes so much ~ if only all their skincare could smell like this!!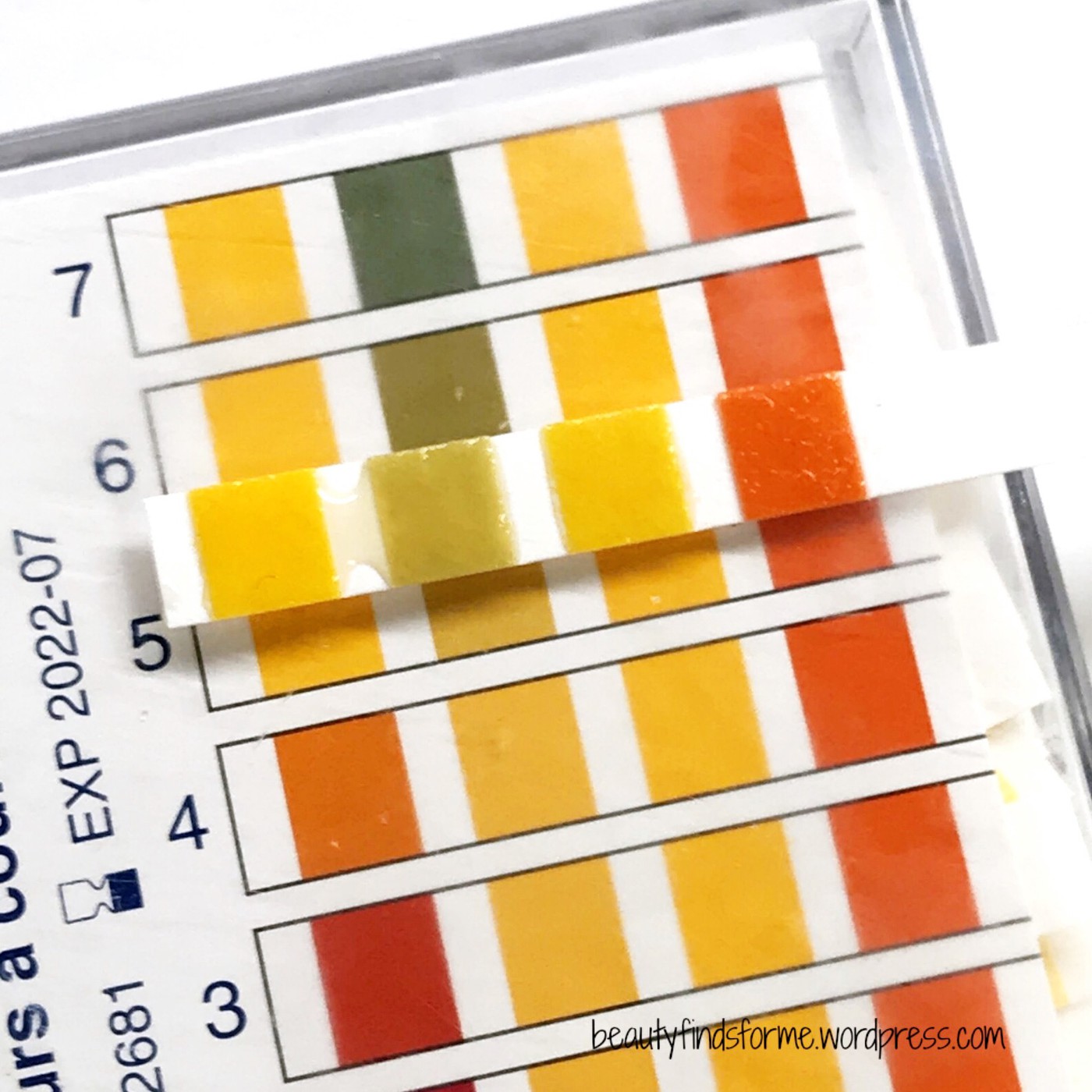 This has a pH level of a 5.5 and it is hydrating ~ increasing my moisture levels by 24% but it really shines ~ see what I did there? ~  as an oil controlling product, reducing my oil levels by 45%.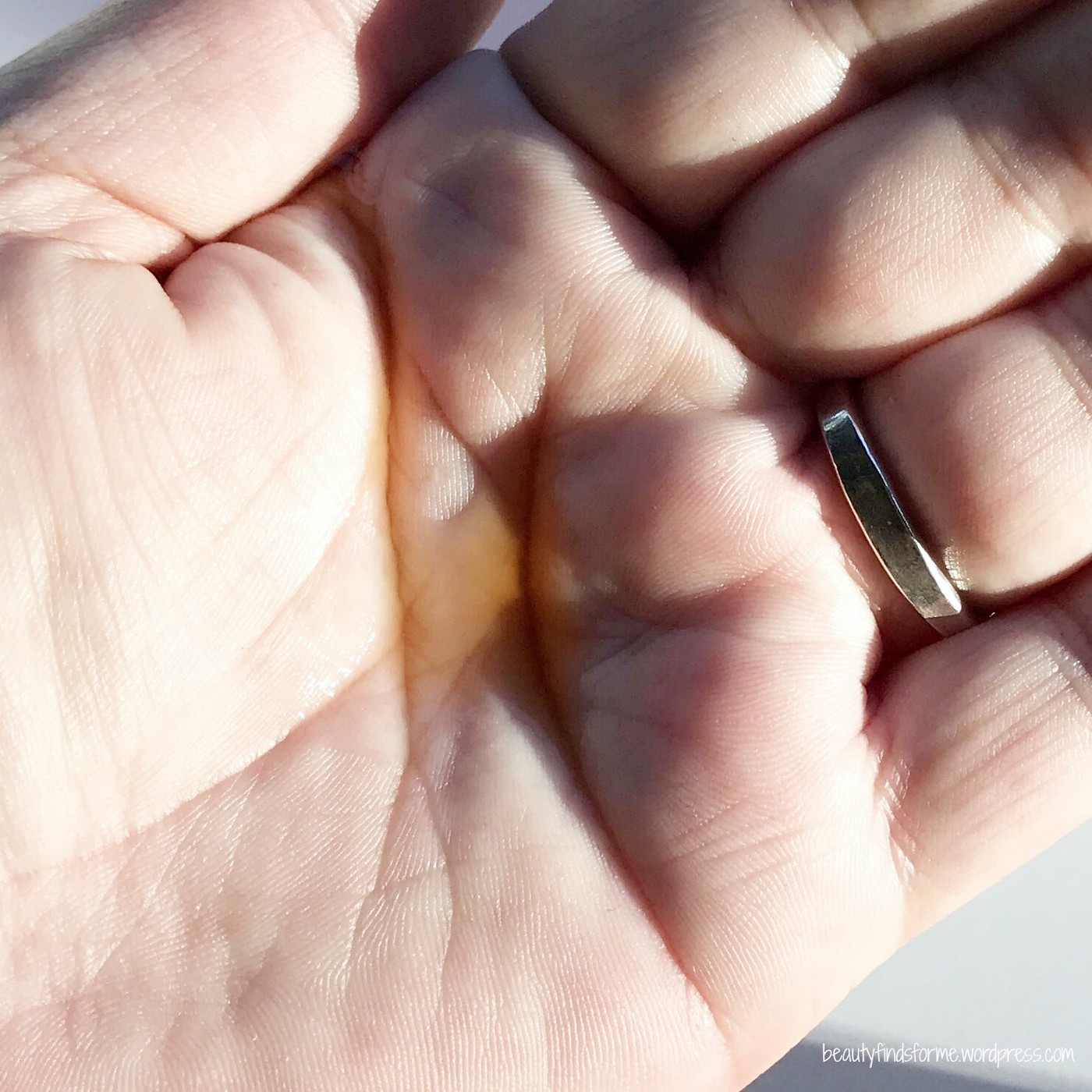 Over the course of 3 weeks, I found that this gentle essence helped increase the clarify of my skin, making it look cleaner and brighter, softer and smoother ~ which is what most FTE's should do! It also helped with my oiliness on my skin ~ I have very oily skin, so even though this felt like splashing water on my face, it did help with reducing the oil shine. There was no sticky or filmy feeling on my skin and no irritation. Is it worth $145.00? Hmmmm… I think I need to use the full bottle up and get back to you on that. I do plan on using EVERY SINGLE last drop of this essence and then write a blog review, so it might be MONTHS before I issue a final verdict.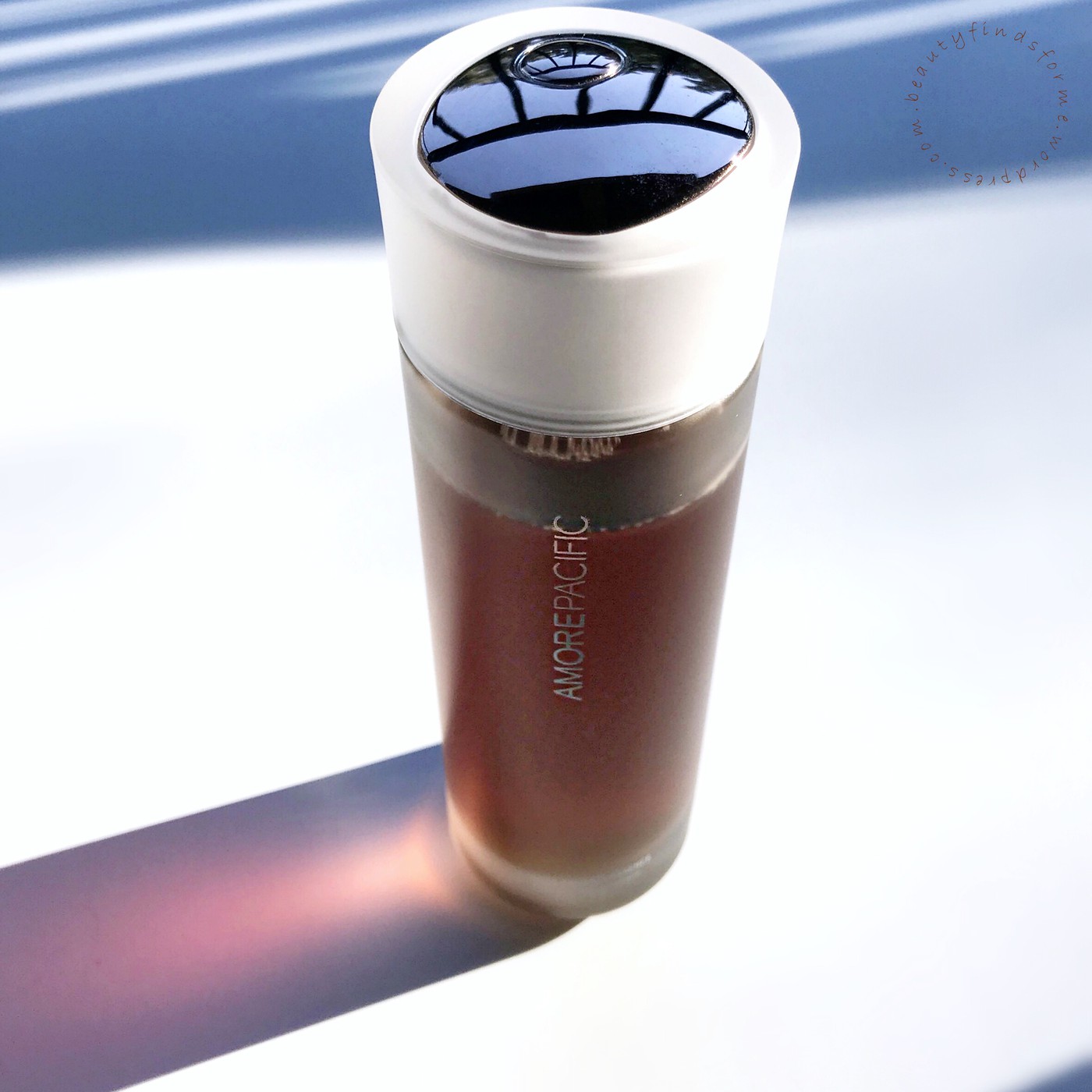 I do know that Naruko's Miracle Essence was a game changer for me within a month (review here) and that is much less expensive. However, I am SO attracted to the boujie packaging and its scent (omg, I want to bathe in this essence, it smells so good!), so I am predisposed to like it, even if it does nothing more than a good essence should do. If you really want to try it, get a sample of it first from Sephora. Have you tried the Vintage Single Extract Essence? What did you think of it ~ YAAASSS or over-hyped like the 8th season of Game of Thrones? 
Ingredients: Water, Propanediol, Glycerin, Camellia Sinensis Leaf Extract, 1,2-Hexanediol, Ethylhexylglycerin cosDNA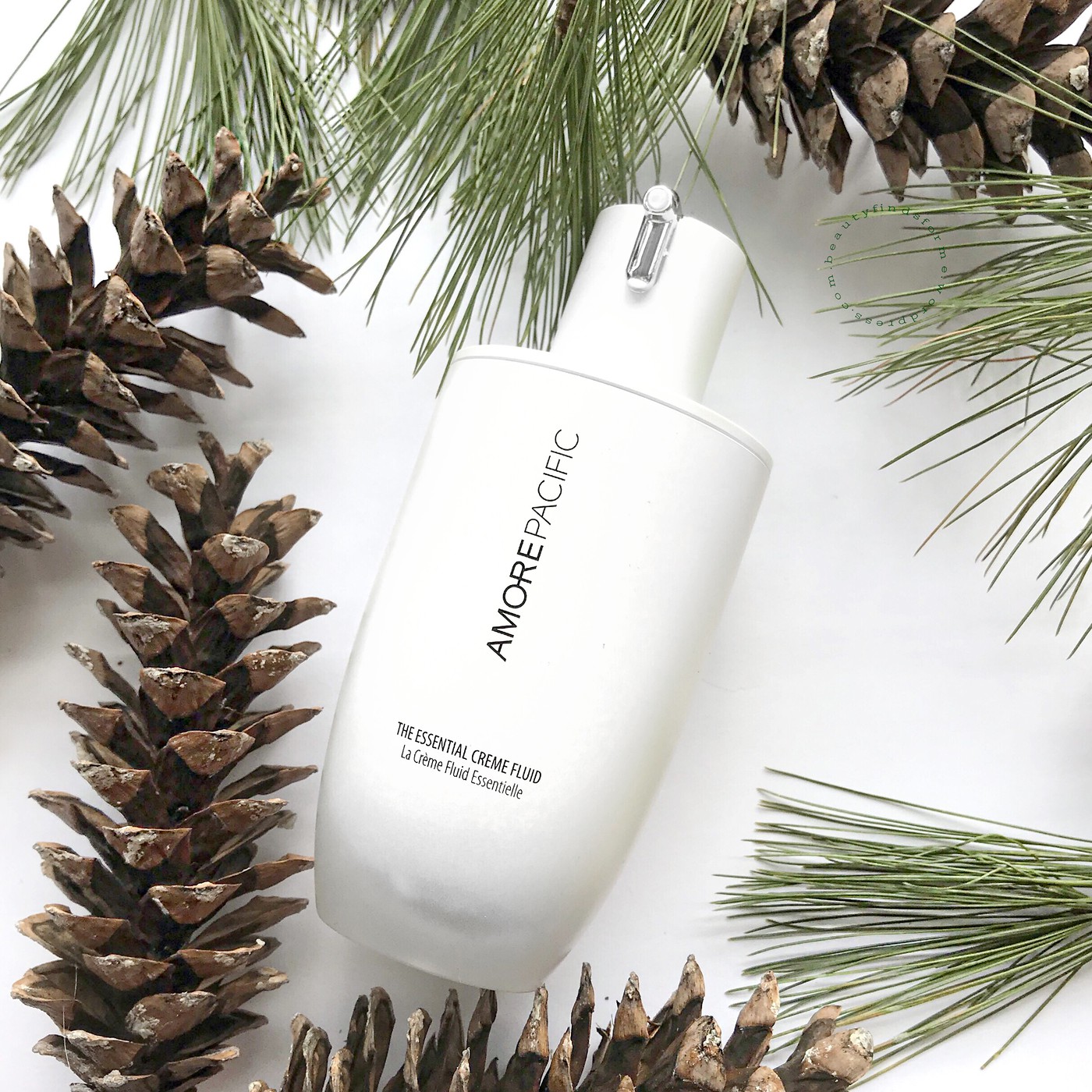 At long last… I finally got my hands on The Essential Creme Fluid ~ I actually enjoyed their Botanical Radiance Oil except I found that the scent was a bit overpowering. However, I loved how that worked on my oily, dehydrated skin so I really wanted to try this Creme Fluid, which is a fancy name for a lightweight but nourishing lotion. This really has a ton of emollient ingredients, all are rated green by EWG safety system except for the one item that I wish AmorePacific would stop adding to their products ~ fragrance. Let's get the bad out of the way first ~ the scent. It is that same cloying floral scent that many of their products suffer from, but thankfully, it is much more lightly scented in this lotion.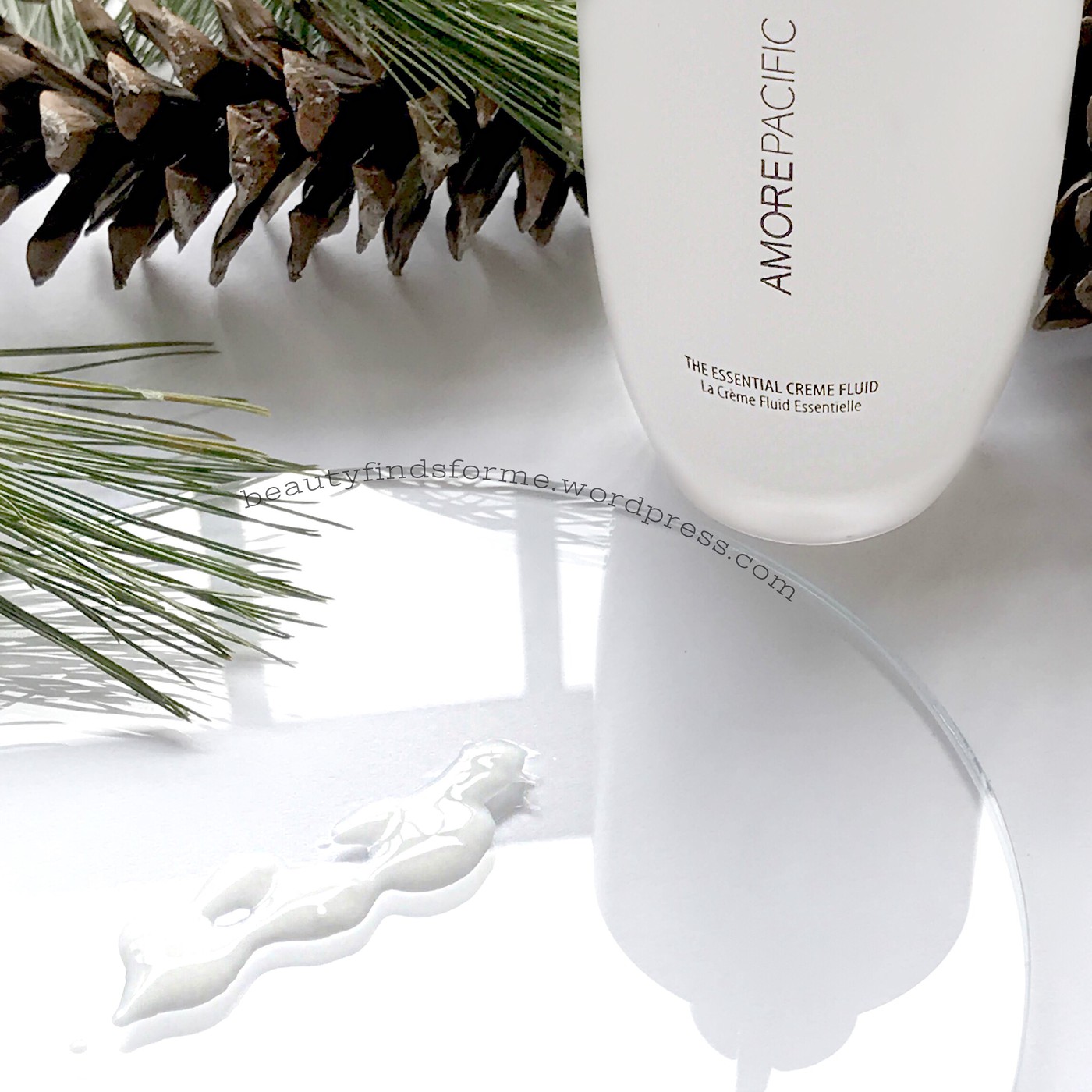 I do have to mention that this is made with 🌱150 baby green tea leaves, handpicked from AmorePacific's own green tea gardens.  So, what is great about green tea? Green tea is full of antioxidant polyphenols, helping to soothe, protect and repair your skin from both internal and external aging stressors. Green tea helps reduce the appearance of fine lines and wrinkles while restoring your skin's moisture barrier over time. AmorePacific has a couple patented ingredients in here: made from green tea polysaccaharides and carotenoid, T-Essentials™ is a nutrient that aides in recovering your skin's moisture, refining skin texture and elasticity. Neutra-Melting Emulsion Technology™ blends the botanical oils and creates the smooth, velvety texture of this fluid. .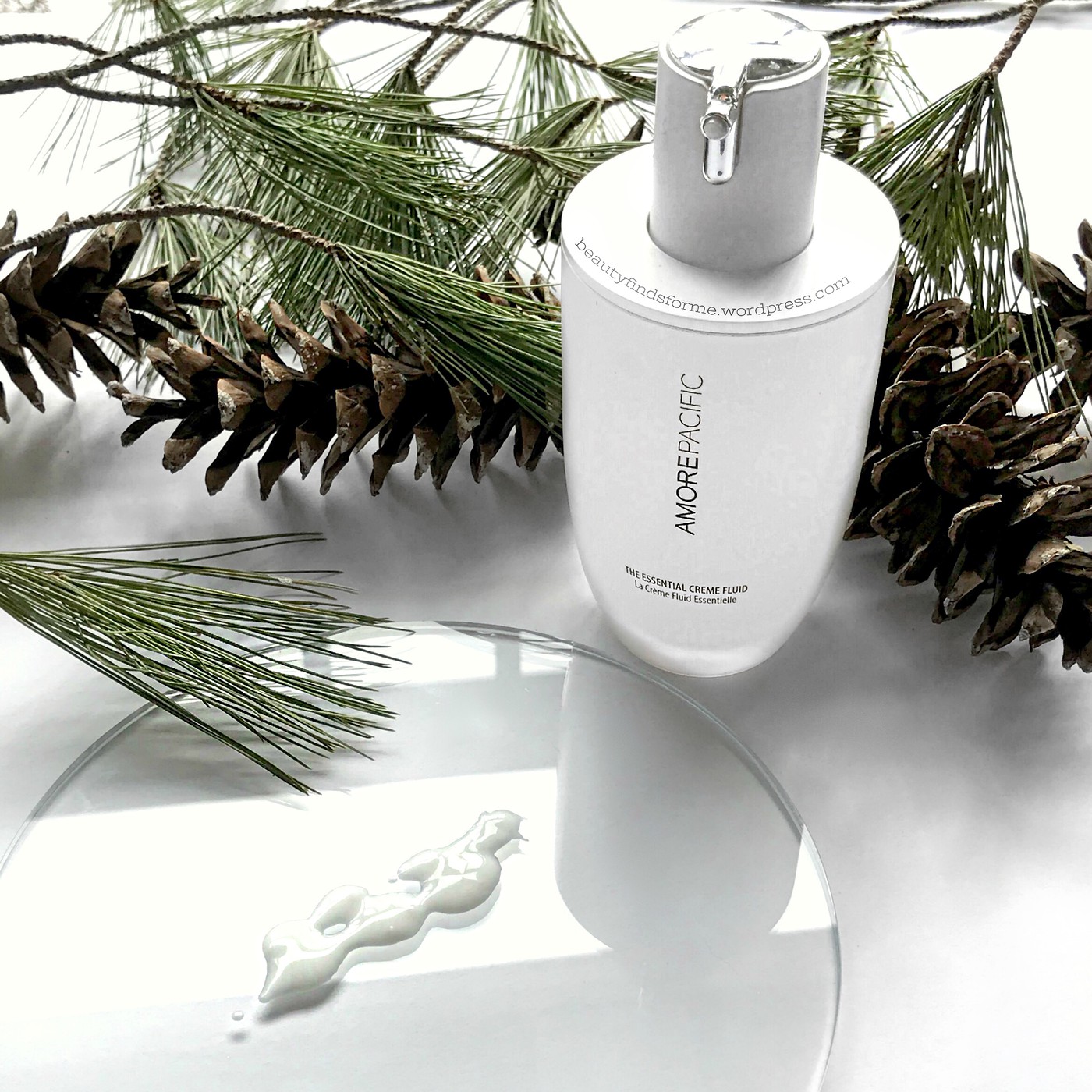 I love the bottle!! It is what attracted me to this product in the first place, I won't lie here. It has nice clean lines and it is primarily white but fades to a frosted clear at the base. All pump skincare products should have this pump applicator ~ it has a nice wide silver button, pressing down easily and the lotion comes out nicely without any squirting or sputtering.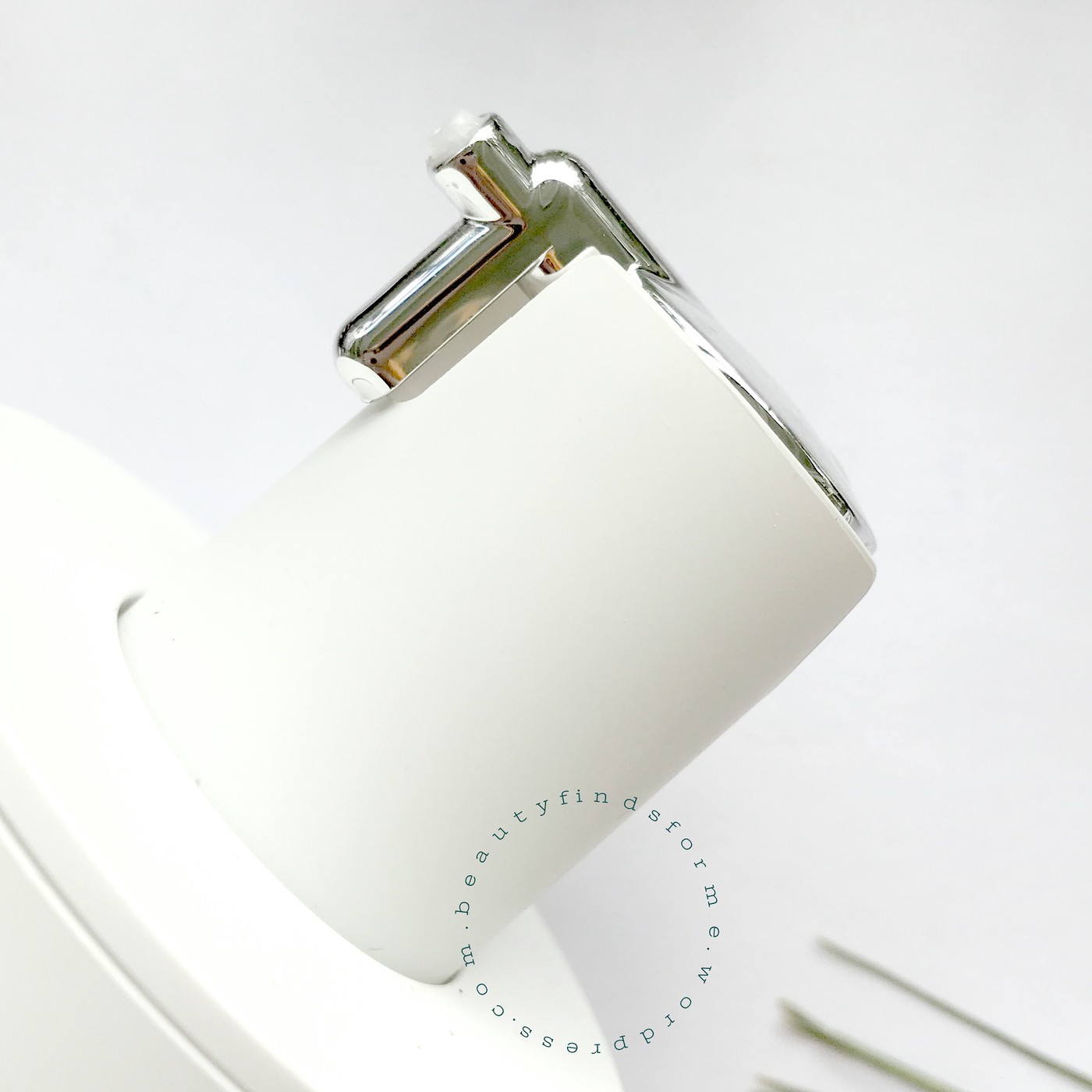 This feels really nice on my skin, as it absorbs quickly without a tacky residue. The trick is not to go overboard with it ~ it looks very lightweight, but it is quite "rich" in its moisturizing properties. I have oily skin, so a couple of pumps are all I need to to moisturize my face ~ if you have drier skin, you might need more and in fact, this is so fast penetrating, I would say you might want to have a couple of layers. However, for me, this is more than enough ~ I use this both as a day and night moisturizer and my skin moisture levels increased by 62% while my oils decreased by 30%. I think that if you have oily, dehydrated skin and you don't mind a floral scent, this creme fluid is just lovely. The price tag isn't, however ~ it is $98.00 for a 3 oz bottle. That said, I don't use a lot of it, so I expect this will last me several months. Have you tried this lotion from AmorePacific?

The little dents in my hand are from my moisture testing device! lol
Ingredients: Water, Hydrogenated Poly(C6-14 Olefin), Propanediol, Glycerin, Dimethicone, Stearic Acid, Palmitic Acid, Camellia Sinensis Leaf Extract, Camellia Sinensis Seed Oil, Arginine, Butylene Glycol, Glyceryl Stearate, Cetearyl Alcohol, Glyceryl Caprylate, Hydroxypropyl Starch Phosphate, Hydrogenated Lecithin, Caprylic/Capric Triglyceride, Pentaerythrityl Tetra-Di-T-Butyl Hydroxyhydrocinnamate, Bis-Diglyceryl Polyacyladipate 2, Caprylyl Glycol, Carbomer, Tocopherol, Ethylhexylglycerin, 1,2-Hexanediol, Fragrance  cosDNA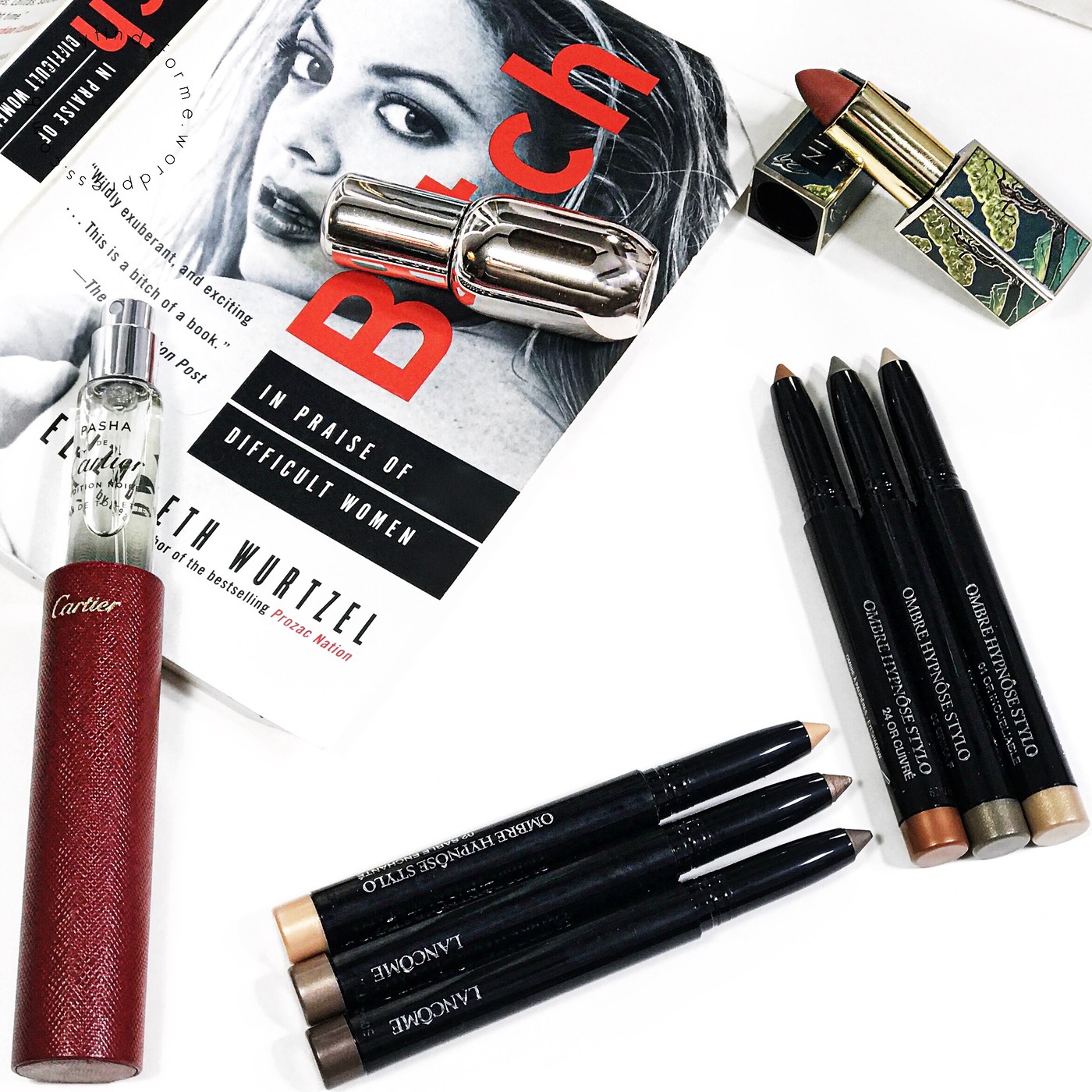 Dual Nourishing Lip Serum had a bi-phase formula, consisting of a nourishing oil and water layers ~ you shake it up and then apply! This has fermented vintage green tea (remember, tea leaves ARE HANDPICKED with just the LEFT hand!!), green tea seed oil, beta-glucan, vitamin E, squalane and tomato lipids, helping to moisturize and heal your lips. The formula does have a weirdly pleasant sweet taste to it, like sweet flower petals and it feels like melted chapstick on my lips.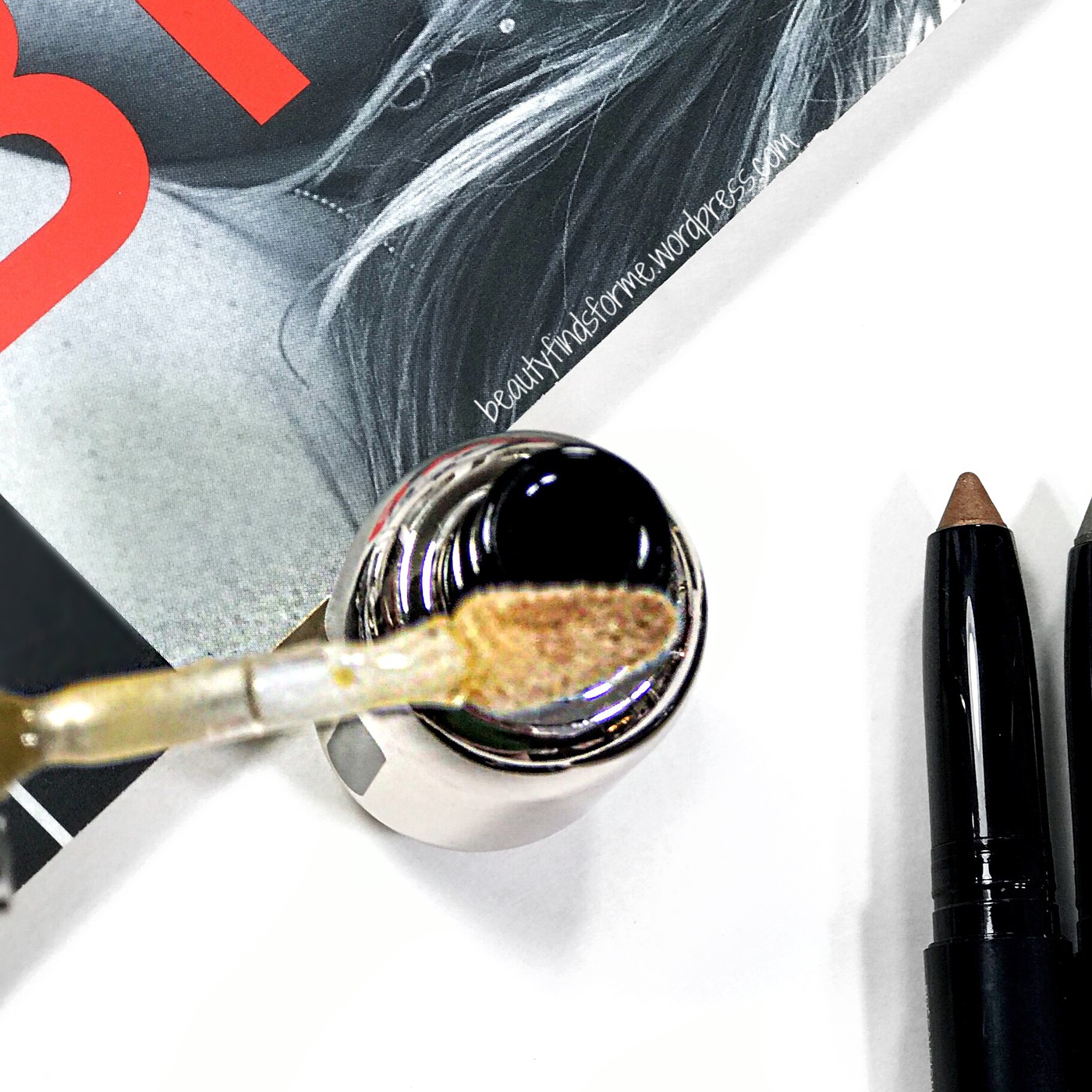 It absorbs really quickly into my lips, making this part of my morning routine, not an evening serum and it helps plump up my lips. I honestly didn't think I would love this, but it really helps smooth out my lips and provides a lovely canvas for my matte lipsticks. The packaging is to die for ~ this comes in a rose gold bottle and has a little side window so you can see the separation of the oil and water layers. This is really a fancy product that would be a great gift for the person who has everything!
Ingredients:Top Layer: Pentaerythrityl Tetraisostearate, Hydrogenated Styrene/Methyl Styrene/Indene Copolymer, Diisostearyl Malate, Caprylic/Capric Triglyceride, Squalane, Polyhydroxystearic Acid, Helianthus Annuus (Sunflower) Seed Oil, Fragrance, Tocopherol, Camellia Sinensis Seed Oil, Solanum Lycopersicum (Tomato) Fruit Lipids cosDNA
Bottom Layer: Water, Butylene Glycol, Alcohol, Glycerin, Pentylene Glycol, Ethylhexylglycerin, Sodium Chloride, Glyceryl Caprylate, Disodium EDTA, Propanediol, Dextrin, Theobroma Cacao (Cocoa) Extract, Camellia Sinensis Leaf Extract, 1,2-Hexanediol, Beta-Glucan, Tocopherol  cosDNA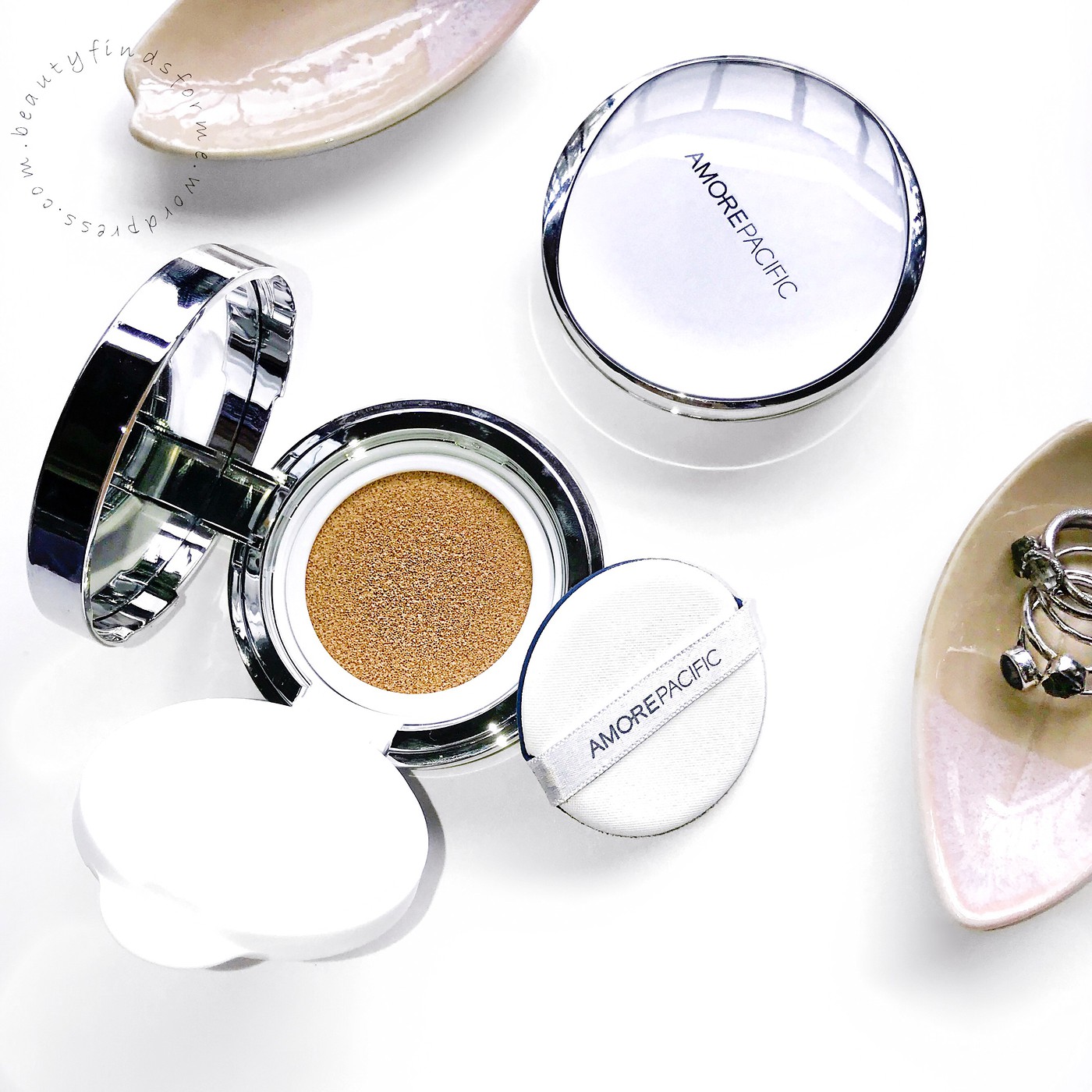 Color Control Cushion Compact Broad Spectrum SPF 50+ in shade C104 (light/medium pink). This is supposed to be a light beige for neutral to cool skin-tones. This is one of the more expensive cushions out there and it really does have buildable coverage, while being almost feather-weight on my skin. It contains SPF50+, with UVA and UVB protection ~ It does have two physical sunscreens in here, but there isn't a white cast
Ethylhexyl Methoxycinnamate: 7%

Titanium Dioxide: 4.15%

Zinc Oxide: 9.8%
This is free of sulfates, parabens and phthalates and is cruelty free. I found that this cushion gave me a nice light coverage with one layer and I could layer more to get more coverage around my problem spots, like blemishes or broken capillaries ~ I have a nice spot on my cheek. It provides a satin finish, not matte nor too dewy, and it provides moisture as well with no cakey-ness which I will attribute to the Japanese timber bamboo as the first ingredient. This does have the classic floral Amore Pacific scent, but it disappears quickly.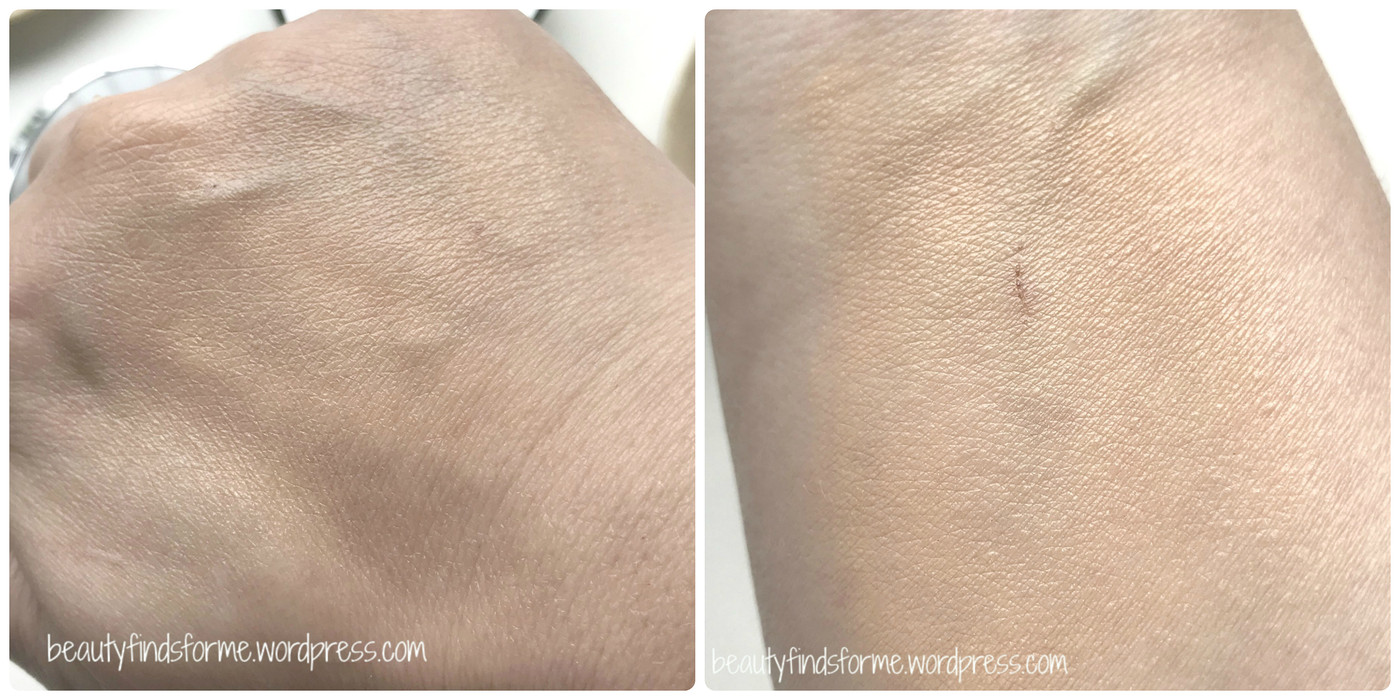 The shade C104 is a bit yellow on me right now and I might need 102. For reference, I am MAC NW 20 ~ which can be a bit too pink for me, Jouer Nude, NARS Vienna. I would not go by the light/medium pink description, but the light beige. If I swatch on my wrist, I can see the slight yellow cast, but on the top of my hand, where it is more "tanned", it blends it nicely. So, right now, this color is not a good shade for me, but once my face gets some rays in the summertime ~ even with sunscreen, my face will pick up some color ~ this will work for me as my skin will have more golden undertones. This is a REALLY nice cushion and I hope that AmorePacific expands their range of shades, as they don't really have that many. They should include more neutral,olive and darker skin tones as well.
Active Ingredients: Ethylhexyl Methoxycinnamate: 7% Titanium Dioxide: 4.15% Zinc Oxide: 9.8%
Inactive Ingredients: Phyllostachis Bambusoides Juice, Cyclopentasiloxane, Cyclohexasiloxane, PEG-10 Dimethicone, Phenyl Trimethicone, Butylene Glycol, Butylene Glycol Dicaprylate/Dicaprate, Alcohol, Arbutin, Lauryl PEG-9 Polydimethylsiloxyethyl Dimethicone, Acrylates/Ethylhexyl Acrylate/Dimethicone Methacrylate Copolymer, Polyhydroxystearic Acid, Sodium Chloride, Polymethyl Methacrylate, Aluminium Hydroxide, Stearic Acid, Disteardimonium Hectorite, Triethoxycaprylylsilane, Ethylhexyl Palmitate, Lecithin, Isostearic Acid, Isopropyl Palmitate, Phenoxyethanol, Polyglyceryl-3 Polyricinoleate, Acrylates/Stearyl Acrylate/Dimethicone Methacrylate Copolymer, Dimethicone, Disodium EDTA, Trimethylsiloxysilicate, Ethylhexyglycerin, Dimethicone/Vinyl Dimethicone Crosspolymer, Water, Silica, Camellia Japonica Seed Oil, Camillia Sinensis Leaf Extract, Caprylyl Glycol, 1,2-Hexanediol, Fragrance, Titanium Dioxide, Iron Oxides (CI 77492, CI 77491, CI 77499).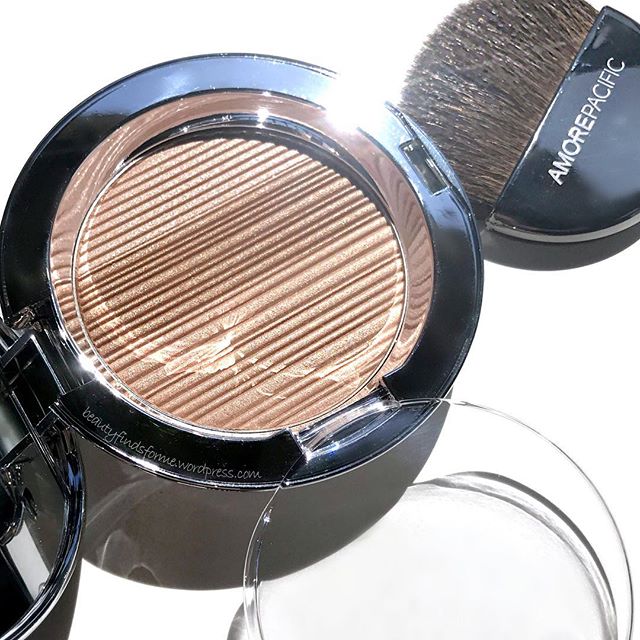 Color Illuminating Compact ~ before I started using this, I had to take a photo of the lovely textured product! I am obsessed with this compact ~ it provides the right amount of glow without being a glitter-fest. This is very natural looking and it has three shades: peach, bronze and gold. Swirl all together for that perfect radiant look! I don't really tan in the summer, but this is nice to add some color on my face and this works well as a blusher too! I also am in love with the silver compact as well, very stylish and futuristic looking!  This is one of my favorite items from AmorePacific.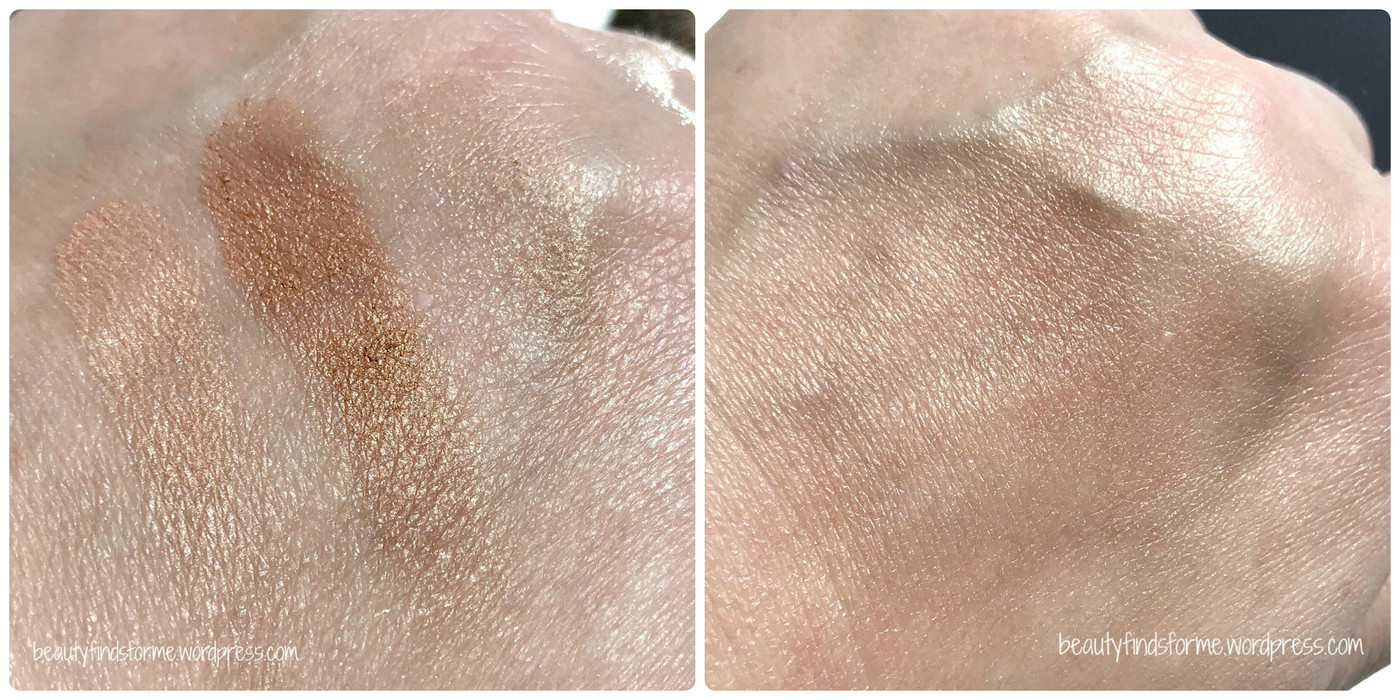 Deep: Talc, Mica, Iron Oxides (Ci 77491), Ethylene/ Acrylic Acid Copolymer, Magnesium Myristate, Butylene Glycol Dicaprylate/Dicaprate, Phenyl Trimethicone, Titanium Dioxide (Ci 77891), Iron Oxides (Ci 77492), Synthetic Fluorphlogopite, Iron Oxides (Ci 77499), Dimethicone, Diisostearyl Malate, Ethylhexylglycerin, Dehydroacetic Acid, Triethoxycaprylylsilane, Tin Oxide, Tocopherol. 
Natural: Talc, Mica, Ethylene/Acrylic Acid Copolymer, Titanium Dioxide (Ci 77891), Iron Oxides (Ci 77491), Synthetic Fluorphlogopite, Magnesium Myristate, Butylene Glycol Dicaprylate/ Dicaprate, Phenyl Trimethicone, Dimethicone, Diisostearyl Malate, Iron Oxides (Ci 77492), Ethylhexylglycerin, Dehydroacetic Acid, Iron Oxides (Ci 77499), Tin Oxide, Triethoxycaprylylsilane, Tocopherol. 
Highlight: Talc, Calcium Sodium Borosilicate, Ethylene/ Acrylic Acid Copolymer, Titanium Dioxide (Ci 77891), Mica, Butylene Glycol Dicaprylate/ Dicaprate, Magnesium Myristate, Iron Oxides (Ci 77491), Alumina, Diisostearyl Malate, Phenyl Trimethicone, Synthetic Fluorphlogopite, Dimethicone, Iron Oxides (Ci 77492), Ethylhexylglycerin, Tin Oxide, Dehydroacetic Acid, Triethoxycaprylylsilane, Tocopherol.
Where To Purchase
Things that I would purchase:  Color Illuminating Compact and Color Control Cushion.  Things I probably will repurchase:  Vintage Single Extract.  Item that I MIGHT consider repurchasing: The Essential Creme Fluid.
Sephora carries a huge line of AmorePacific products and Sephora can ship internationally to selected countries. 
AmorePacific USA has its own store and they always have free shipping, free samples and Gift With Purchases specials going  on.  Get a complimentary deluxe sample by using my referral link with your first purchase.  
[ disclaimer:  blog post contains products received for review purposes and affiliate links ]