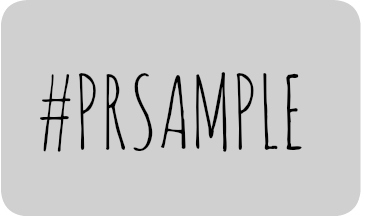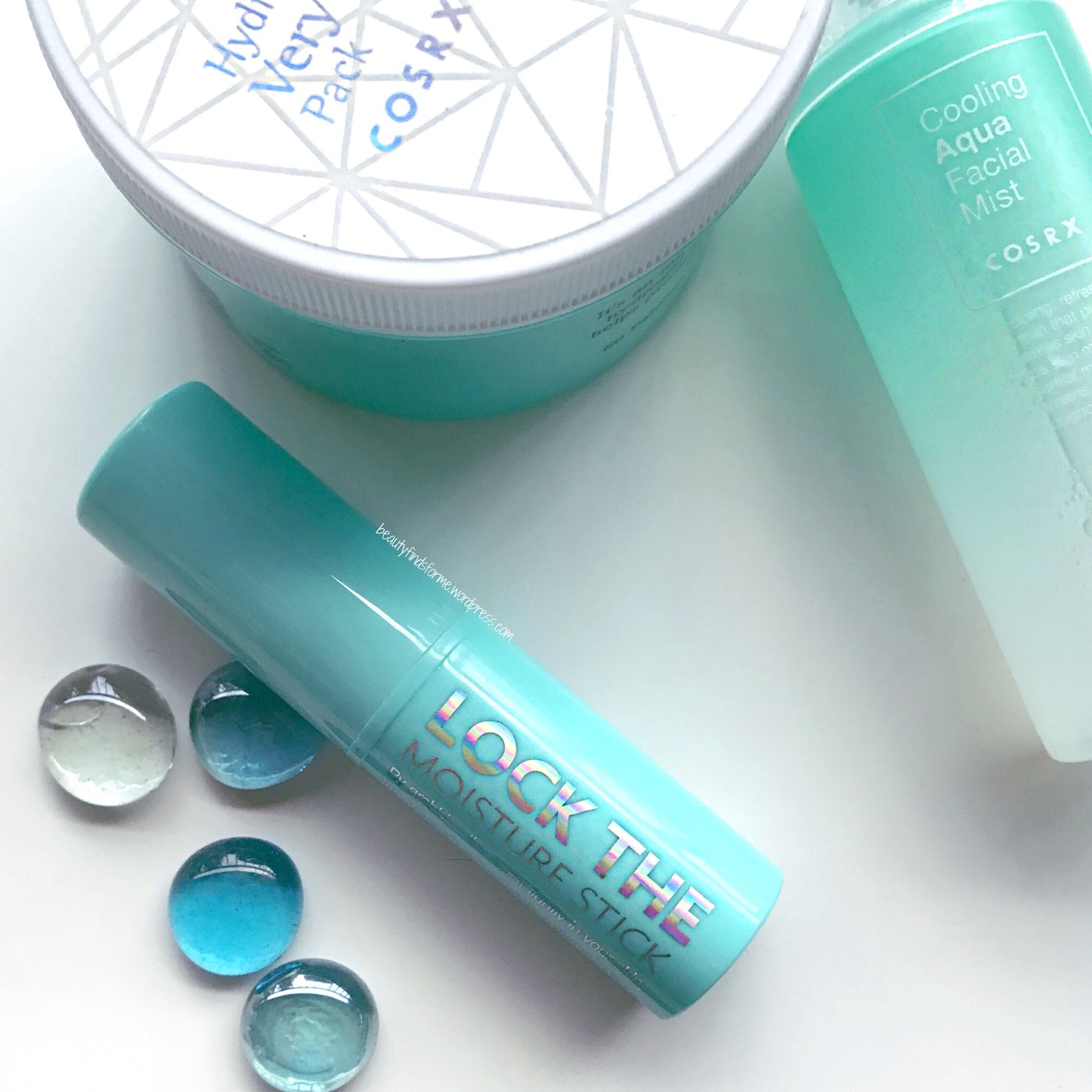 This is the second in my cosRX series of items to review ~ I still have a few more to go, but I thought this one was of major interest with the colder weather ahead, which means very dehydrated skin.   Jolse, a premier Korean online store, sent me this item for review purposes. 
Skin type/concerns:  Oily, aging, blemish prone, pores, hyper-pigmentation, fine lines and wrinkles. 
I received these products complementary to review and was not paid.  All reviews are my own honest opinion and  I never have been asked to write copy for a brand.  This blog post might contain promo codes, affiliate and referral links, which using my links will help generate a small commission that helps support my blog at no extra cost to you.
Main Ingredients
The top ingredient in this moisture stick is centella asiatica.  Centella is a soothing and repairing skin care ingredient, as it is a plant that is rich in saponins and is an anti-inflammatory, calming your skin and aid in wound healing. It is rich in amino acids as well as essential fatty acids, beta carotene and other phytochemicals, which help with wound healing and stimulating new skin cell growth.  It not only just helps with healing, it helps reduce blemishes and skin rashes as it has anti-bacterial properties.  Centella extracts will helps minimize the appearance of pores, and since it stimulates collagen production, it will make your skin more supple and firm.    
Then we have two hydrating humectants, with glycerin and sodium hyaluronate which will attract and bind moisture to your skin, locking it in with moisturizing ceramides.  Ceramides, which are a lipid found in our skin cells and as we age, those ceramides decline, leading to dry, flaky skin. Introducing ceramides back to our skin via skincare products helps lock in moisture and create balanced skin
Butylene glycol is an important ingredient that I do not talk much about ~ but the reason why it is added in skincare products to help other ingredients penetrate the skin more easily, making your skincare more effective.  It also is a humectant, which is an important ingredient as it draws and binds hydration to your skin.  This is also added to skincare products to help thin it out, but in this case, I doubt that is why it was added here!   Water soluble bis-PEG-18 methyl ether dimethyl silane is a silicone wax which helps bring all of these ingredients into a stick form and also attributes to the lubricating silky feel of this moisture stick.   This does have alcohol in it, but that is used to thin the formula a bit and with all of the moisturizing and hydrating ingredients, I am not worried about it too much.
Ingredients: Centella Asiatica Extract, Butylene Glycol, Bis-PEG-18 Methyl Ether Dimethyl Silane, Glycerin, Sodium Stearate, 1,2-Hexanediol, Sodium Hyaluronate, Ceramide NP, Alcohol, PEG-60 Hydrogenated Castor Oil, Ethylhexylglycerin, Propylene Glycol, Hydrogenated Lecithin   cosDNA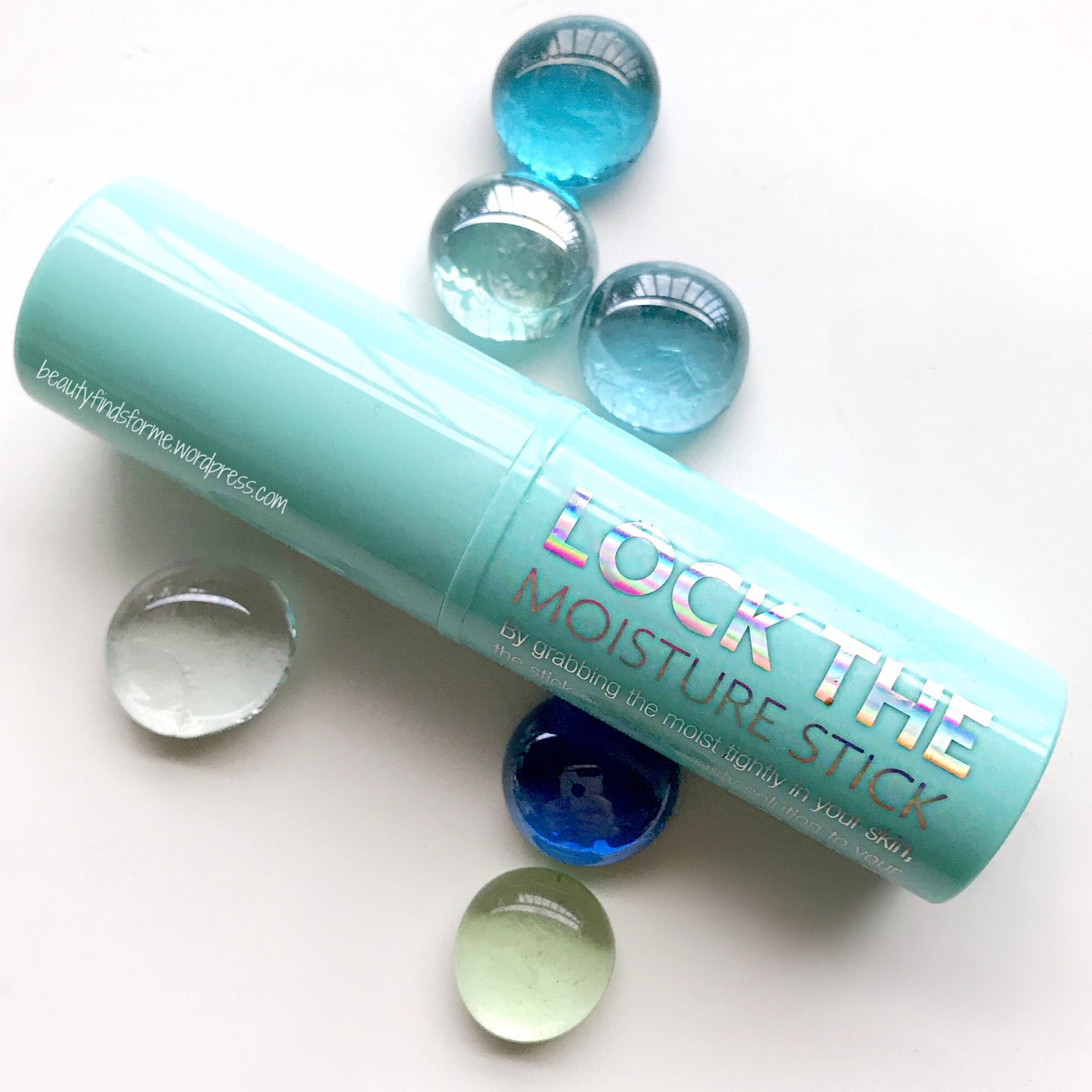 There isn't a LOT of this product in the stick ~ only 14 grams ~ but I do not need a lot.  The bright aqua plastic tube with its silver holographic lettering makes it both easy to keep in my purse and easy to find too!  I swear, my purse has a bottomless pit at times.  When I remove the cap, there is a little "hat" that sits on top of the balm stick ~ I like to keep this on my stick as it prevents me from accidentally twisting the base.  Remove the "hat" and then twist up a little bit ~ don't twist up too much, otherwise you will have a hard time pushing the product back down.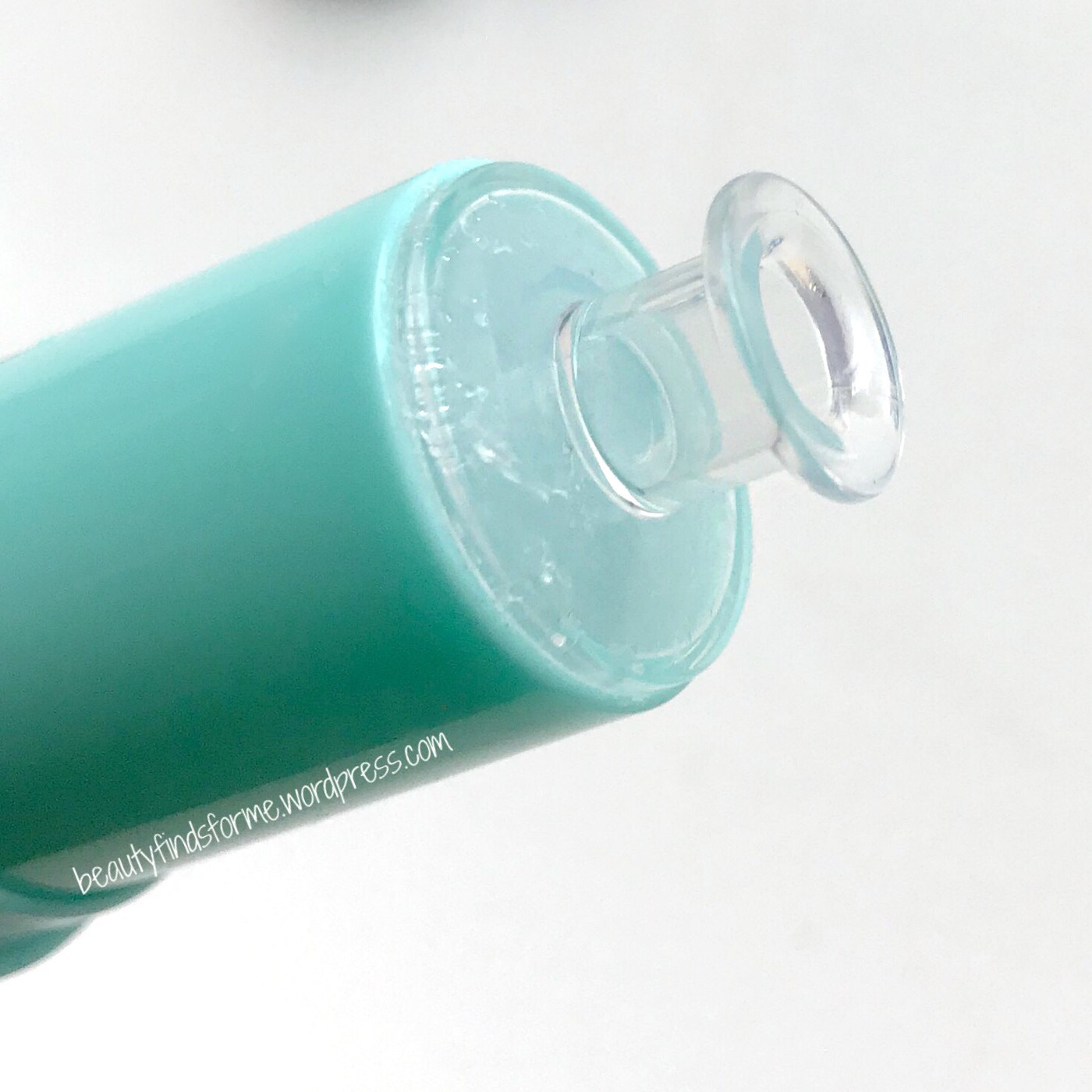 I didn't do a swatch as it is kinda hard to see it, as it does go on clear.  That said, this increased my moisture levels by 38% and decreased my oil levels by 36%. This might not be enough for dry skinned types, but it is a good moisture spot treatment on your drier patches of skin.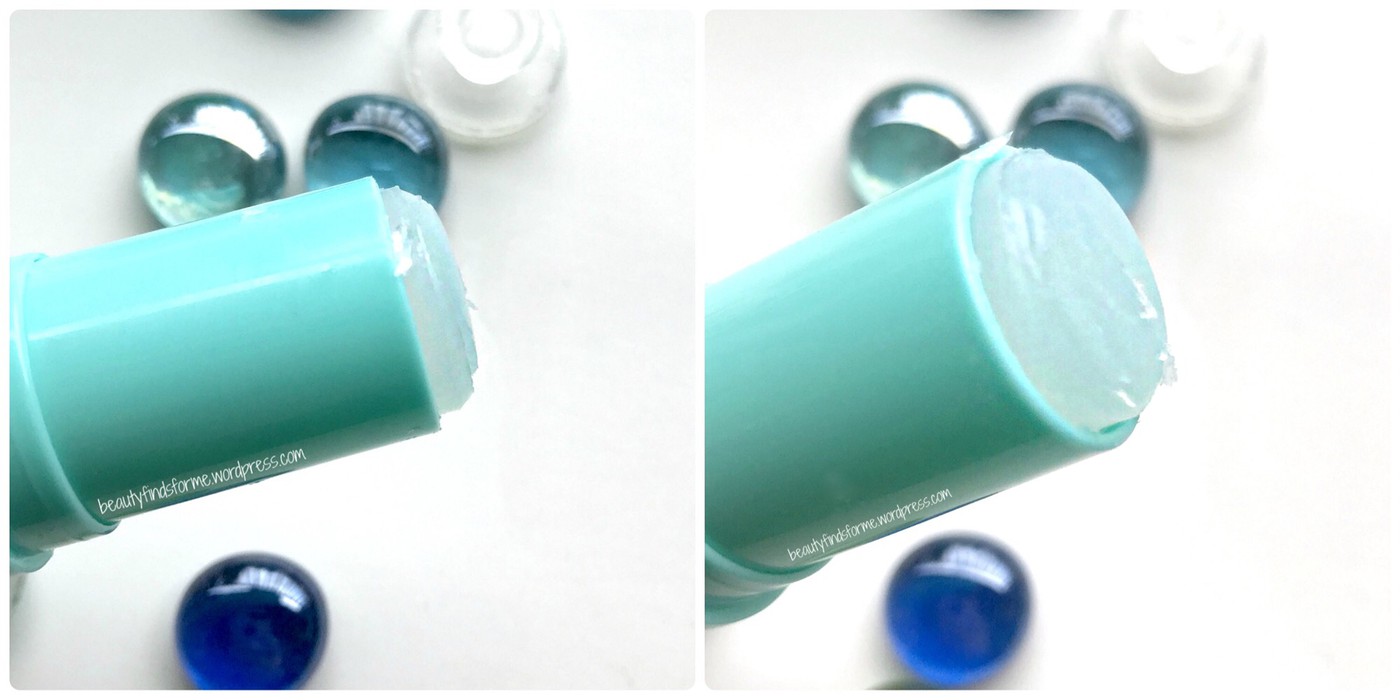 If I could describe the texture, it is like having a gel in stick form. I did not notice any scent to it, and the ingredients list is pretty much fragrance free.  The Lock The Moisture Stick is very cooling as I apply it on my skin and it almost feels like I haven't applied anything!  If you were afraid that this product would be a BALM or too thick for oily skin, don't be ~ this doesn't have an oily feel to, it isn't greasy or sticky.  The silicone in it does provide that smooth finish with a slight barrier film.  In fact, because of the feel of this product, I actually found a double use for it ~ as a makeup primer!  After I apply all of my skincare and sunscreen, I then will run this stick over my face to add additional moisture and act as a facial primer.  It may not work for drier skin types, but for me, it works quite well.
Final Thoughts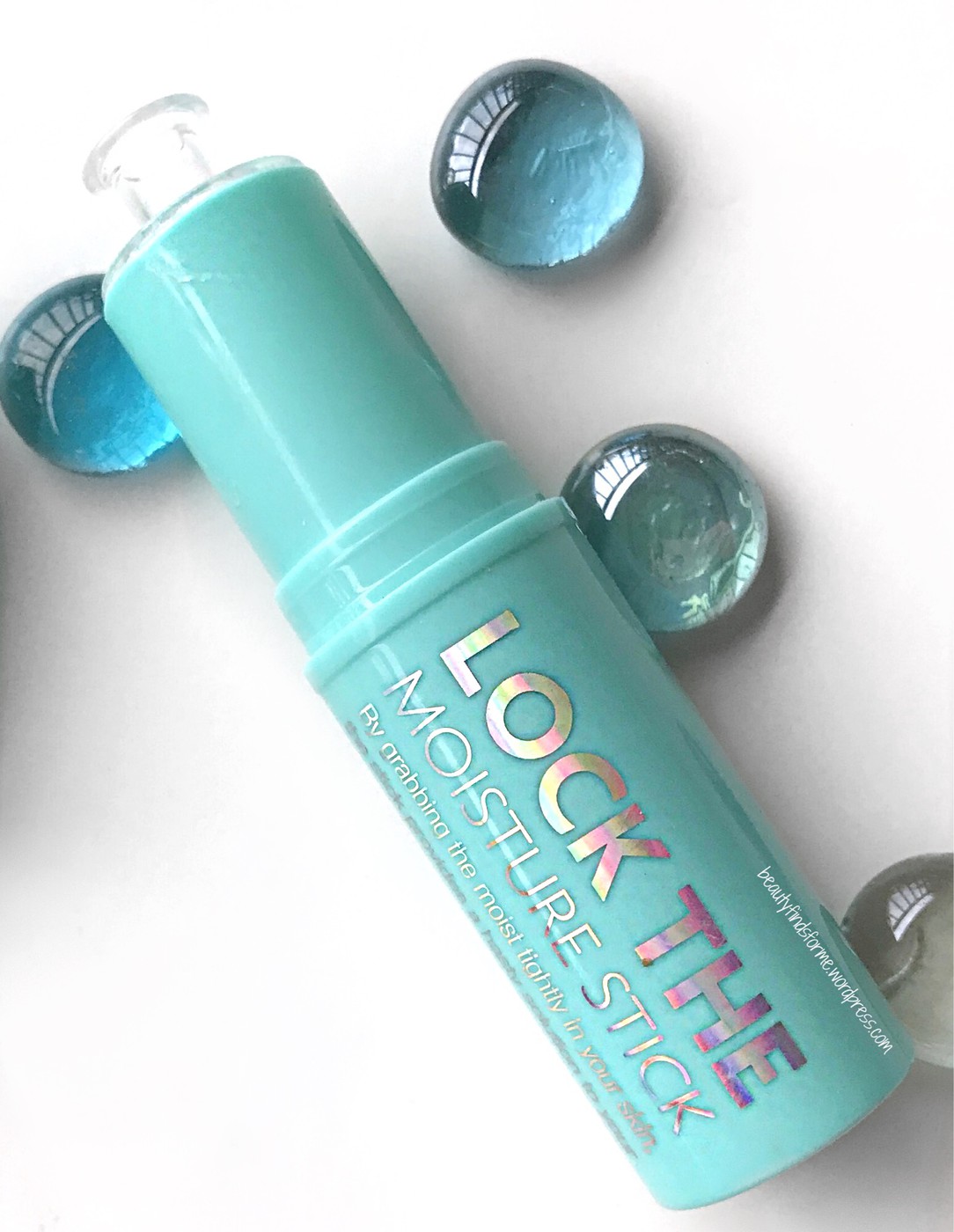 This was an impulse "toss it in my cart" type of product for me. I thought that it would be too heavy or greasy as anytime a description states BALM, I think that.  I was thinking, okay, worse case scenario, I will use it on my hands and feet….  I am surprised how versatile and nice this little moisture stick is!  I like that this has centella in it and as the first ingredient ~ centella is good for all skin types and helps calm, soothe and heal my skin.  This is a great little item to take traveling, but just be careful not to store it in temps over 115°F /45ºC ~ so no keeping this in the car!  I like this best with the colder weather, as it does supply additional moisture, provides a barrier and acts like a facial primer for me. Have you tried cosRX Lock The Moisture Stick yet?   You can purchase cosRX Lock The Moisture Stick at Jolse (click here) for under $13.00 USD.    Prices will fluctuate slightly due to the Korean Won/USD conversion. Jolse has free shipping all the time, ships internationally and gives out tons of free samples.
[  products received  complementary for review purposes  ]