Most of my Natura Brasil reviews have been dealing with bath and body products but this time, I have some facial moisturizers that I received from Chok Chok Social.  I received three very different types of facial moisturizers ~ ranging from a deep moisturizing cream to lightweight lotion and finally, a nourishing oil.  Natura Brasil is the largest beauty company in Latin America, started back in 1969.  This brand has been committed to using the rich biodiversity ingredients from their country to formulate cosmetics ~ skincare, hair care, body care and makeup.  They are cruelty free, GMO free and feature the best ingredients from the Amazon.  Natura's mission has been to commit to transparency, well-being and sustainability, and they work with over 30 local communities in the Amazonian area, which is over 300 families. 
Natura partners with these communities to help develop sustainable business models that will help benefit the Amazon rainforest, as they view their products and operations as part of a long life cycle and are serious about the environmental impact from every point in that cycle.  Natura is the first publicly traded company to be certified as a B-Corporation ~ B Corp is to business what Fair Trade certification is to coffee or USDA Organic certification is to milk. B Corps are for-profit companies certified by the nonprofit B Lab to meet rigorous standards of social and environmental performance, accountability, and transparency (source)

Skin Type/Concerns:  Oily, blemish prone, aging, fine lines/wrinkles, pores, hyper-pigmentation
I received these products complementary to review and was not paid.  All reviews are my own honest opinion and  I never have been asked to write copy for a brand.  This blog post might contain promo codes, affiliate and referral links, which using my links will help generate a small commission that helps support my blog at no extra cost to you.
Natura Brasil has its own skincare line, Chronos, which can be tailored for each age and skin type and uses ingredients from the brazilian biodiversity, for effective anti-aging and moisturizing benefits.  None of these are UVA/UVB protected, so please make sure to wear a sunscreen.  These skincare products are made without parabens, sulfates, phthalates, propylene glycol, mineral oil, PABA, petroleum, triclosan, DEA and animal ingredients.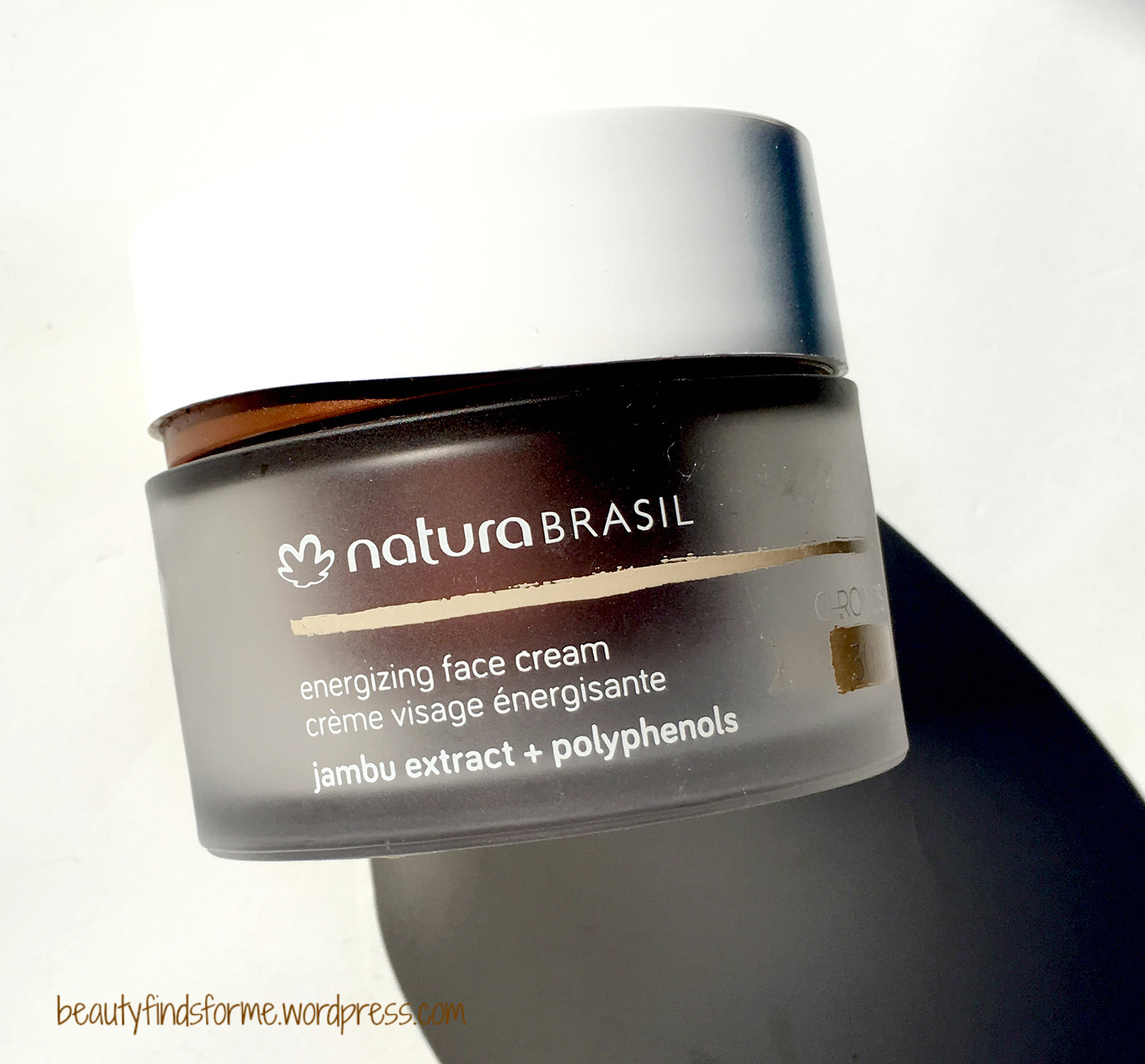 Chronos Energizing Face Cream 30+   Natura Brasil has several lines in their face cream series
Energerizing 30+: Minimizes fine lines and renews skin energy.

Firming and Radiance 45+: Restores skin radiance and improves tone.
Volumizing 60+: Defines facial contours and improves skin density.
Personally, I say go by your skin type and concerns ~ I have very oily skin, so many creams for "mature" women (heck, anyone over 40) are usually way too heavy for me to use and causes breakouts.  If I went by "age" type, I should have picked the 45+ cream, but due to my skin type and issues, I went with the 30+.   This is supposed to be a lightweight multi-tasking cream that hydrates and protects with jambu extract, a northern Brazilian flowering herb, which has antibacterial and anti-inflammatory benefits.   New research in the skincare industry has been around jambu's active compound called spilanthol, which is supposed to help relax facial muscles when applied topically, due to the anesthetic effects.  This will help smooth and reduce the appearance of wrinkles temporarily.  This cream contains 2 patented compounds and 9.5% active ingredients
Jambu Extract: Exclusively developed by Natura Brasil research, is a highly concentrated active ingredient derived from Jambu Oil.  The extract is 1000 times more concentrated as an active than the Jambu plant. Scientific studies have proven its effectiveness in reducing skin micro-tensions, thus reducing the appearance and intensity of expression wrinkles. Relaxes collagen and elastin fibers stiffened by facial expressions. The Brazilian Jambu Extract used by Natura Brasil is grown according to the principles of organic farming.
Polyphenols: Plant extracts such as green tea, are recognized for their high antioxidant potential. They protect against the loss of cellular energy, ensure cell integrity and proper functioning, contributing to better skin renewal. The result: a skin full of energy and less signs of fatigue   [ source Natura Brasil ]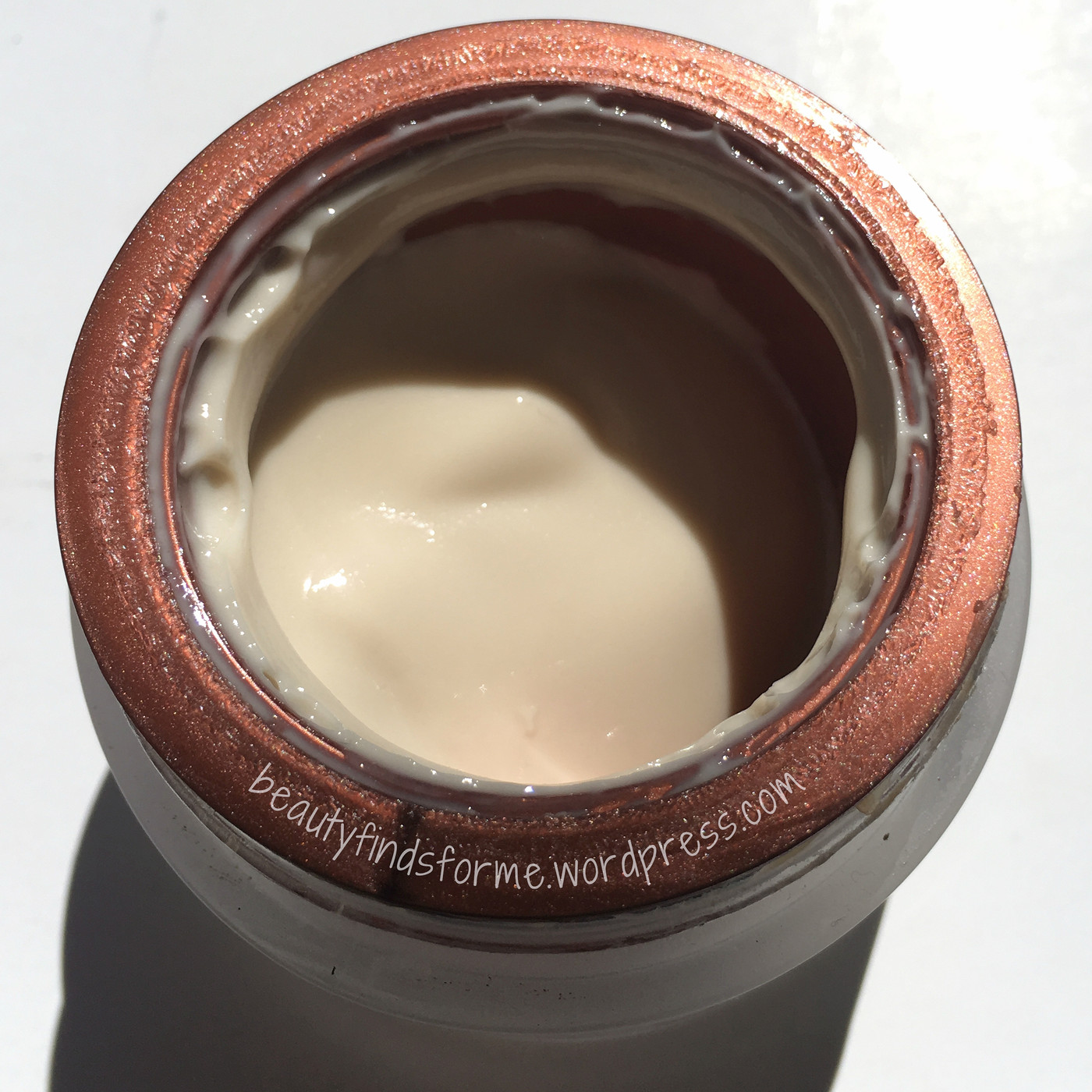 This also contains squalane, which penetrates and absorbs rapidly into your skin and has anti-oxidant properties, helping prevent UV damage and hyper-pigmentation age spots, helps cellular growth and is an anti-bacterial.  This is an excellent moisturizing ingredient.    This contains nourishing cupuaçu butter, rich in fatty acids, phytosterols which will help damaged and dry skin and polyphenols, a free radical fighter.  It helps heal and improves skin texture and moisture barrier.   Bisabolol is extracted from chamomile oil and is known for its soothing, repairing and calming anti-inflammatory benefits.  Cocoa butter is rich in fatty acids and vitamin E, so it helps soften skin and scars while moisturizing.

Ingredients: water, cyclopentasiloxane, glycerin, nylon-12, dicaprylyl carbonate, C12-15 alkyl benzoate, hydroxyethyl acrylate/sodium acryloyldimethyl taurate copolymer, isononyl isononanoate, squalane, phenoxyethonal, dimethicone crosspolymer, glyceryl stearate, theobroma grandiflorum (cupuacu) seed butter, theobroma cacao seed butter/theobroma cacao (cocoa) seed butter,  bisabolol, PEG-100 stearate, triethanolamine, xantham gum, acrylates/C10-30 alkyl acrylate crosspolymer, polysorbate 60,  fragrance, tocopheryl acetate, disodium EDTA, BHT, spilanthes acmella (jambu) flower/leaf/stem extract, hydrolyzed candida saitoana extract, polysorbate 80, sorbitan isostearate, PEG-4 luarate, PEG-4 diluarate, camellia sinensis (green tea) leaf extract, caprylyl glycol, theobroma cacao seed extract/theobroma cacao (cocoa) seed extract, PEG-200, iodopropynyl butylcarbamate, ethylhexylglycerin, tocopherol, maltodextrin, acetyl tetrapeptide-2, conobea scoparioides (pataqueira) leaf oil, silica, citronellol, butylphenyl methylpropional, alpha-isomethyl ionone cosDNA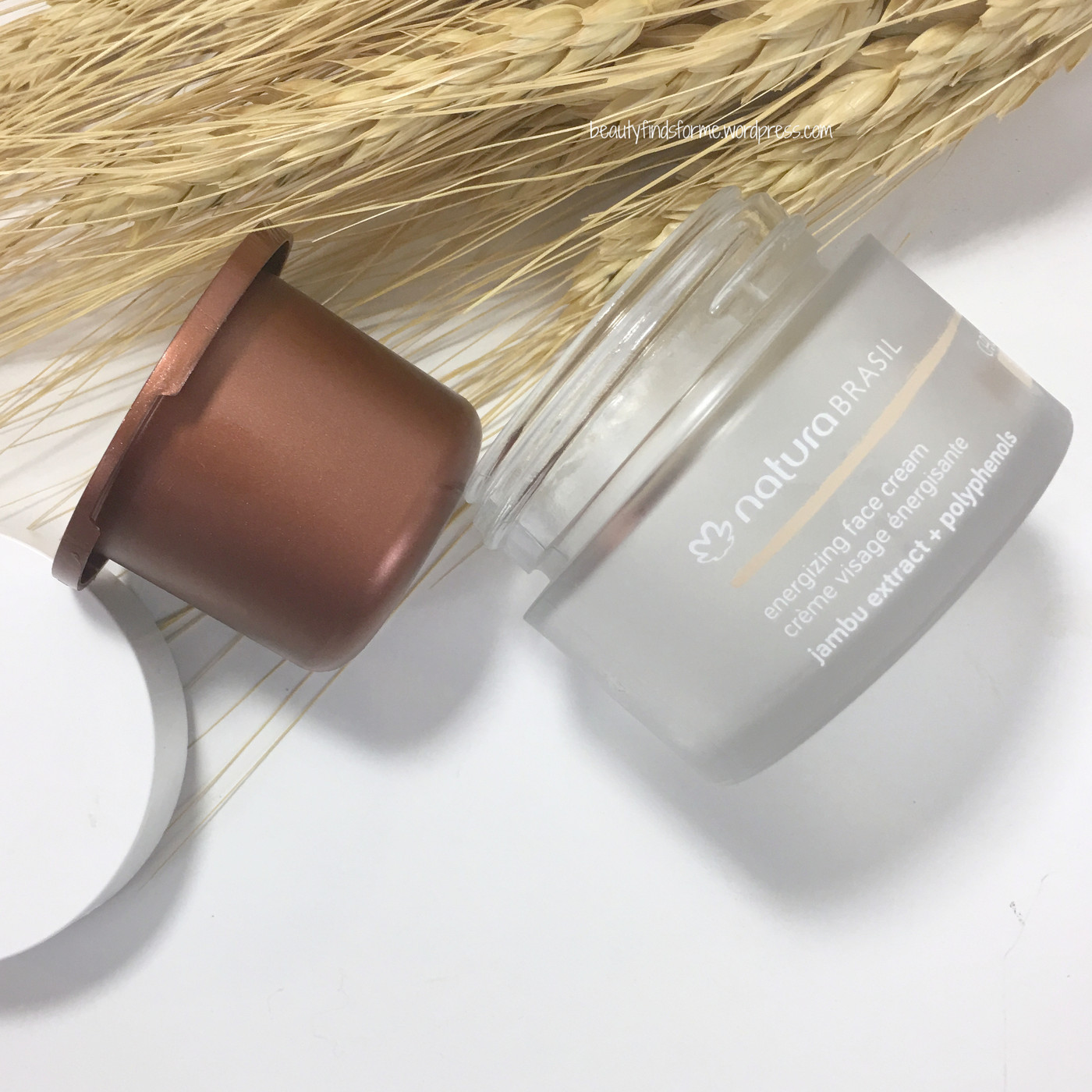 All of Natura Brasil jar creams come in a refillable glass jar ~ the inner tub is removable and you can purchase the plastic refills at Natura Brasil. This is a very creamy moisturizer in a light beige shade. 

It does have quite a strong floral scent, which takes some getting used to. It actually dries down so it is not a dewy finish and it does moisturize nicely, increasing my moisture levels by 17% and decreasing my oil levels by the same 17%.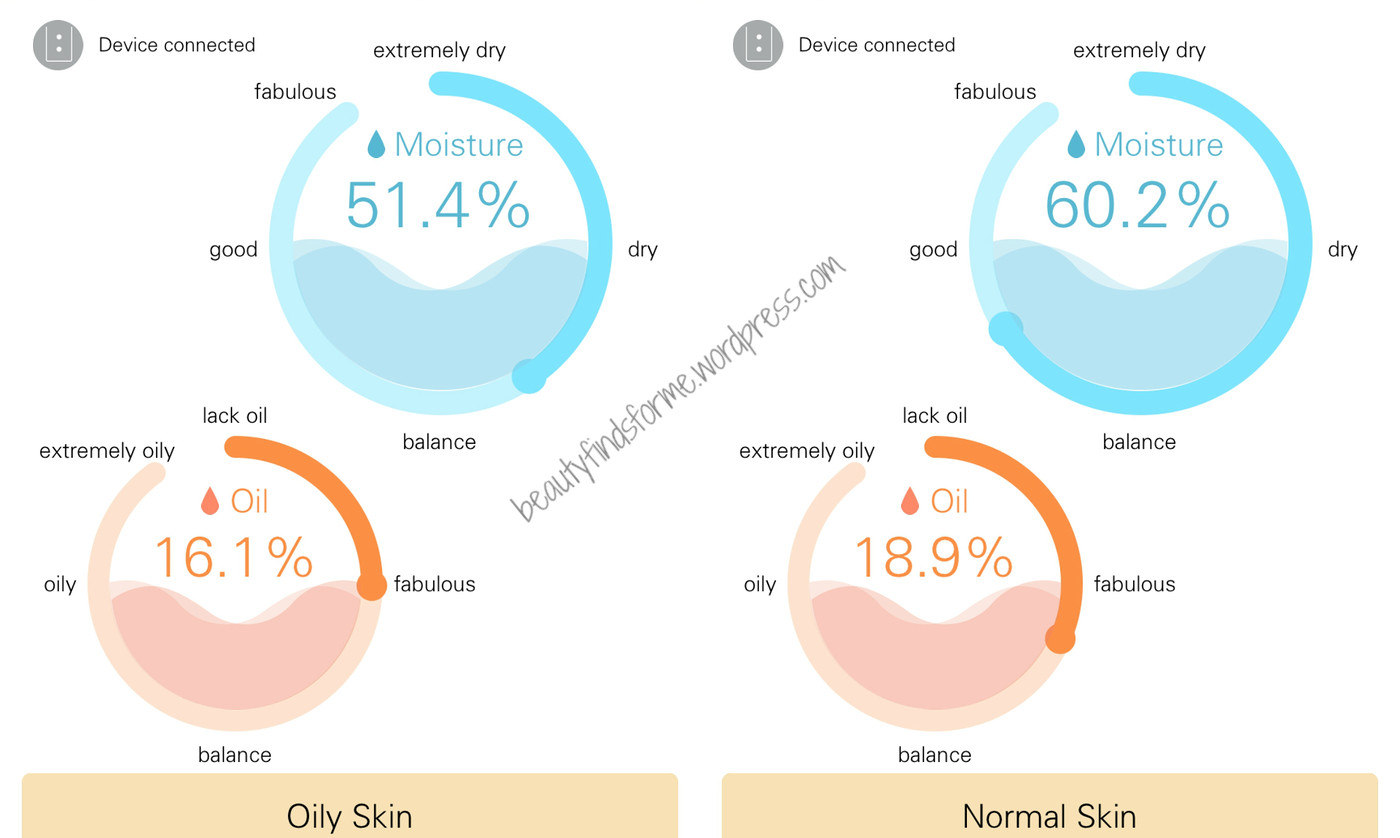 However, I found this left a film on my oily skin as if I could not absorb all of the product completely.  This is due to all of the occlusives in here, which does form a protective waterproof barrier, and I can feel it for sure on my skin.  I certainly would not use this during the daytime but it can be used as a nighttime moisturizer.  It did make my skin break out, so I then used this as a neck cream instead and that worked out fine.  My skin on my neck was nice and soft and benefited from the extra nourishment.  I think if you have drier skin that mine, this cream might be good for you, but for oily skinned types, YMMV.  It did not work that well for me.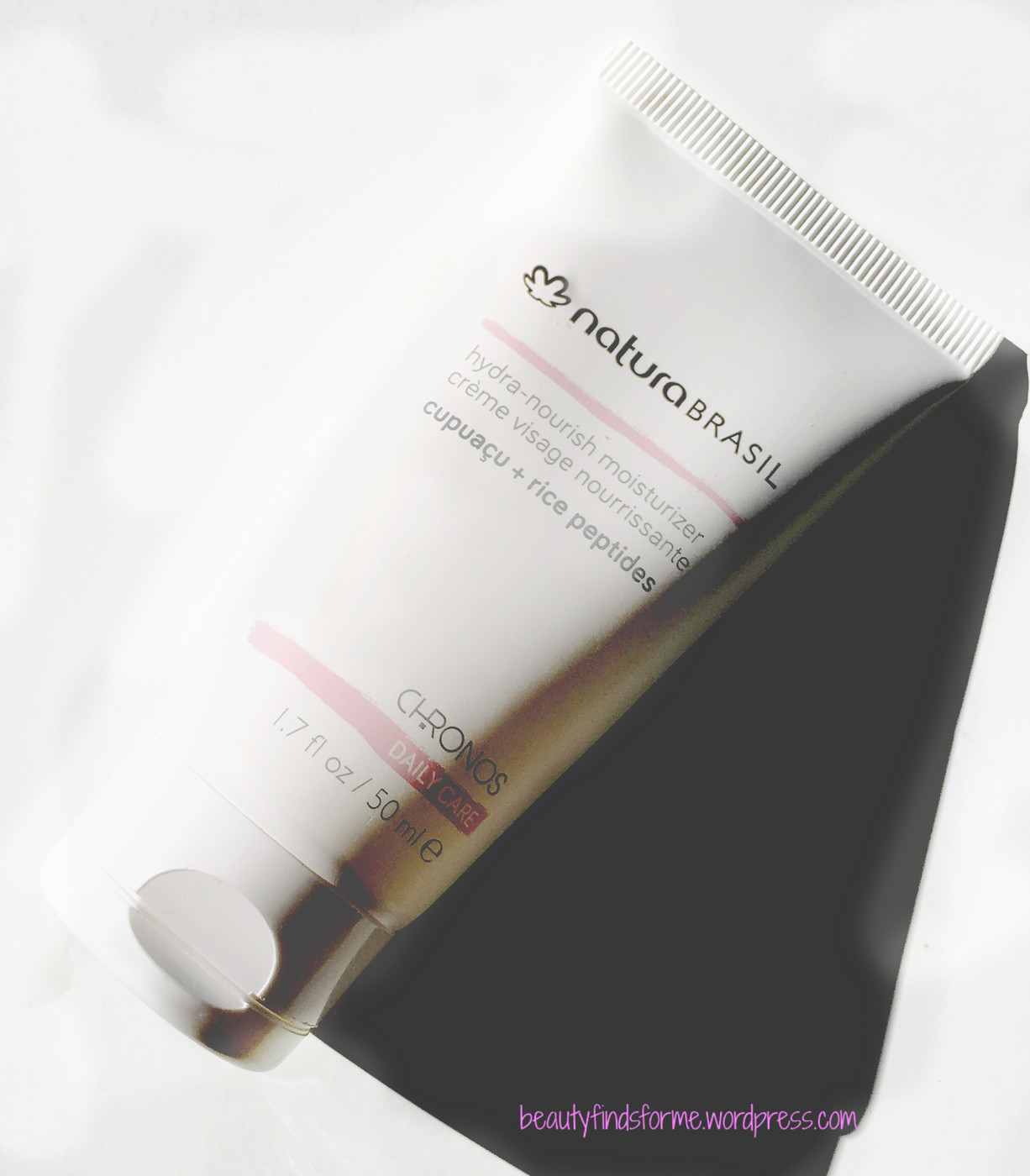 Chronos Hydra-Nourish Moisturizer  I wasn't sure what to expect from this little tube of moisturizer that contains cupuaçu butter and rice peptides.  In fact, I was thinking it would be another rich cream.  OMG, this is one of my favorite things from Natura Brasil.  It contains that same cupuaçu butter found in the Energizing Face Cream, so it will help heal, moisturize, improve skin's texture and moisture barrier.   This also has rice peptides, which is rice protein broken down so it is easily absorbed into the skin. Rice peptides are full of amino acids and is mild enough to be used by sensitive skin types. amino acids beneficial to hair and skin. Rice, known for being a mild material, is often used by allergy-prone or sensitive individuals. It is naturally gluten-free.  It helps skin retain moisture while hydrating it and also is an anti-inflammatory.  Rice proteins will also aid in collagen production, maintaining skin elasticity, is an antioxidant and will help promote cellular production.
Ingredients: water, cyclopentasiloxane, glycerin, dicaprylyl carbonate, nylon-12, stearyl alcohol, isononyl isononanoate, phenoxyethanol, glyceryl stearate, dimethicone crosspolymer, PEG-100 stearate, panthenol, theobroma grandiflorum (cupuacu) seed butter, tocopheryl acetate, xanthan gum, fragrance, acrylates/C10-30 alkyl acrylate crosspolymer, triethanolamine, hydrolyzed rice protein, disodium EDTA, BHT, PEG-4 dilaurate, PEG-4 laurate, iodpropynyl butylcarbamate, PEG-200, ethylhexylglycerin, tocopherol, citronellol, butylphenyl methylpropional, alpha-isomethyl ionone cosDNA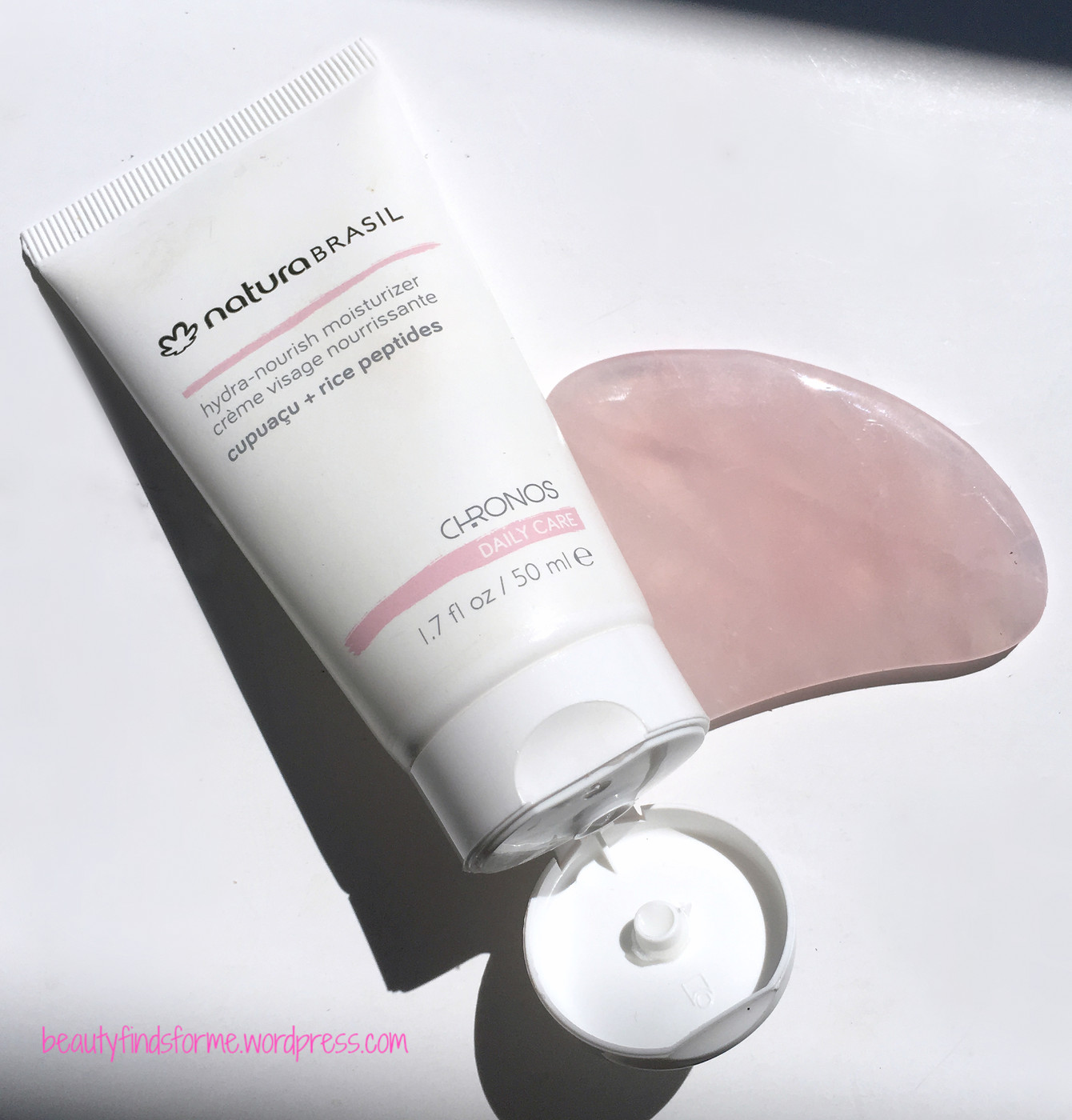 This comes in white plastic tube and the moisturizer has a lotion texture, very thin but moisturizing.  It is a creamy white in color and as I massage it in, I can see that there are little granules in it ~ maybe this is the rice protein?   It all absorbs in without any grittiness.


This has the same floral scent as the Energizing Cream but it isn't as strong and since I love this lotion so much, I don't mind it!  lol  This left my skin moisturized but also reduced my oil quite a bit!  I found that this had a matte like finish once it dried down on my skin and there was no filmy residue on my face either.  This increased my moisturize levels by 23% and decreased my oils by 43%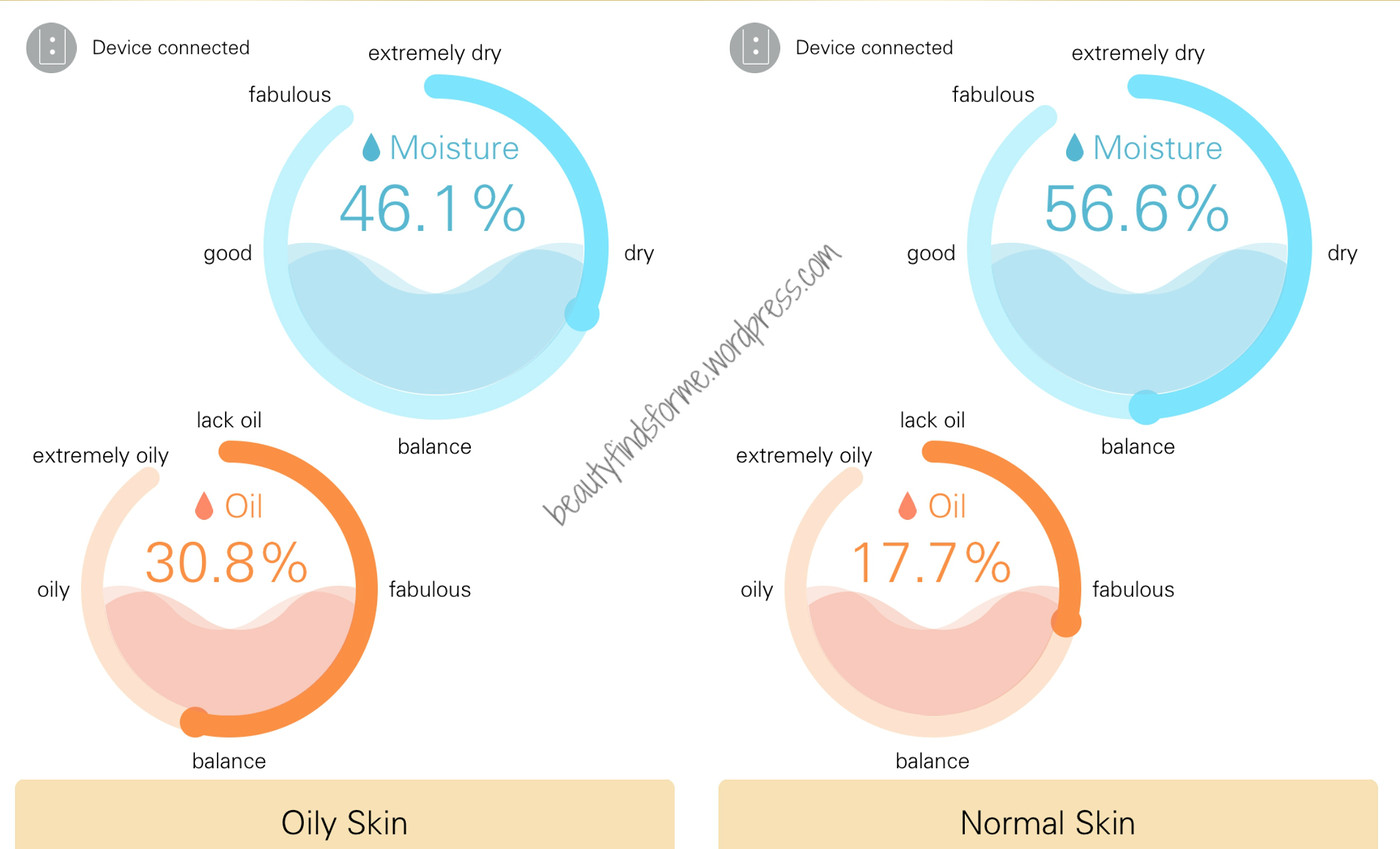 I did not experience any breakouts from the Hydra-Nourish and I used this as a day time moisturizer.  I really love this one and for the price ~ $19.00 ~ you can't beat it ~ this is going on my Summertime Moisturizers Recommendations for Oily Skin list!   It is that good!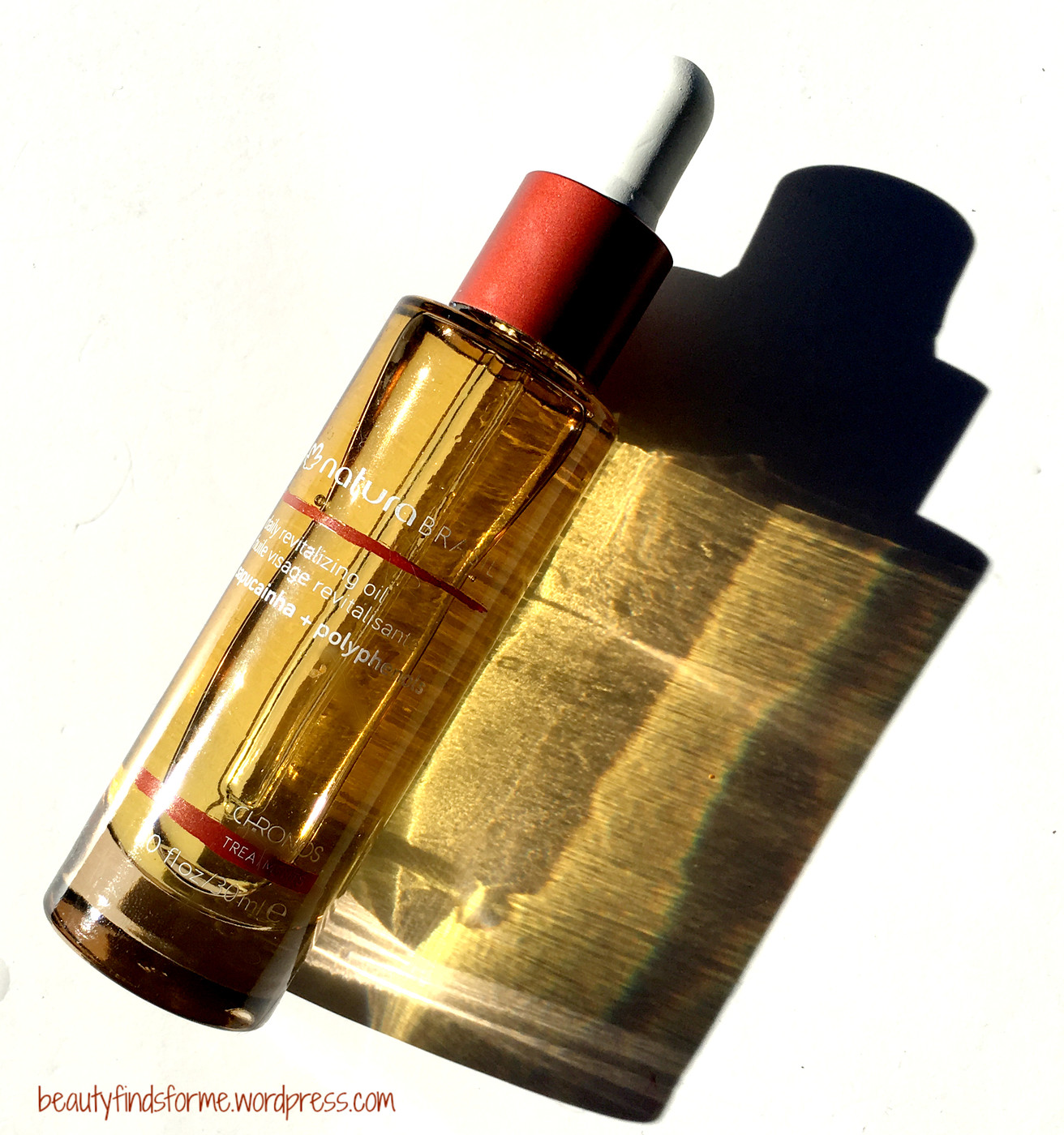 Chronos Daily Revitalizing Oil  This is another favorite in the trio of moisturizers from Natura Brasil.  This is not supposed to be for blemish prone skin, but I was able to use it without issues. Even though this has sweet almond oil, which has both oleic  and linoleic acid, it also has lightweight grapeseed oil, which has an oily skin's best friend fatty acid ~ linoleic, which is an anti-inflammatory, retains moisture and reduces blemishes.  If you have oily skin, it means your skin is overproducing oleic acid and you need to add linoleic back in to balance your skin.   However, your results may vary, so keep that in mind if you are prone to acne breakouts.  This is a nice, lightweight facial oil that includes ingredients such as
Brazilian Sapucainha: Seeds from a Brazilian tree that are high in essential fatty acids to inhibit skin damage caused by external aggressions.
Polyphenols: Extracted from essential ginger oil, stimulate the skin's natural antioxidant mechanism to provide further protection from environmental damage and improve skin vitality. It neutralizes 91% of free radicals!
Grapeseed Oil: Oil from grape seeds, rich in Omegas-9 and Omega-6, that are essential for the strength and integrity of the skin.
SymUrban: Synthetic molecule that reduces the effects of pollution particles with the skin, protecting collagen and elastin fibers.
Vitamin E: Potent antioxidant that protects lipids in the cellular wall.
Essential oils: A combination of 5 essential oils that have anti-oxidant properties and promote a soothing sensation.
Ingredients: caprylic/capric triglyceride, dicaprylyl carbonate, dodecane, prunus amygdalus dulcis (sweet almond) oil, vitis vinifera (grape) seed oil, tocopheryl acetate, benzylidene dimethoxydimethylindanone, hydroxycyclohecyl ethyltrisiloxane (sapucainha) sapucainhate, rosmarinus officinalis (rosemary) leaf oil, zingiber officinale (ginger) root extract, lavandula angustifolia (lavender) oil, pelargonium graveolens (geranium) flower oil, pentaerythrityl tetra-di-t-butyl hydroxyhdrocinnamate, copaifera officinalis (copaiba) resin,alcohol, tocopherol, dipteryx odorata (cumaru) seed extract, linalool, citronellol, geraniol, limonene, coumarin, citral cosDNA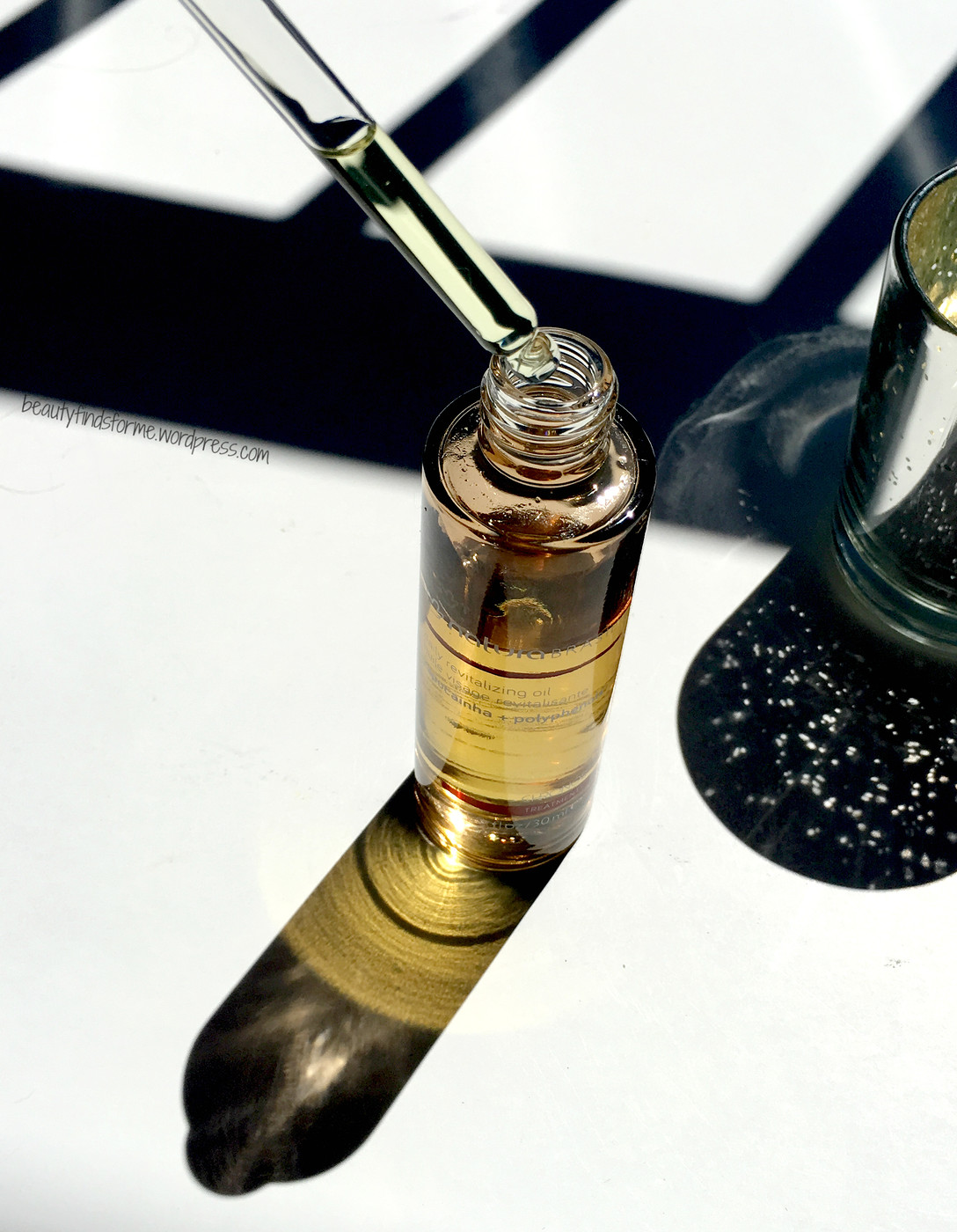 This oil is a beautiful light amber golden shade in a glass bottle.  It has a eye dropper applicator and the oil is very lightweight and runny in its texture.  The scent is heavily ~ lavender and herbs ~ and it is absorbs so quickly into my skin, leaving my skin glowing and radiant.  I have oily skin and this can be used everywhere except my noise and chin area without any issues of excess grease or oil.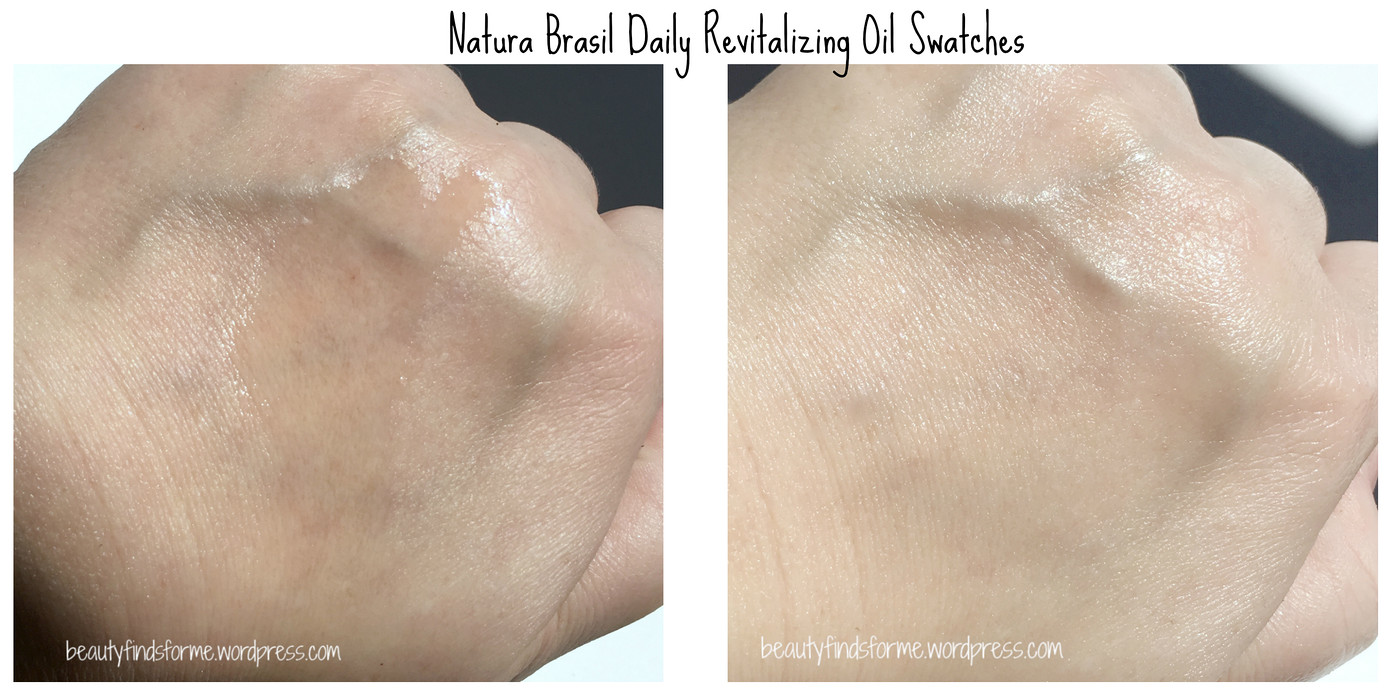 New Scent Release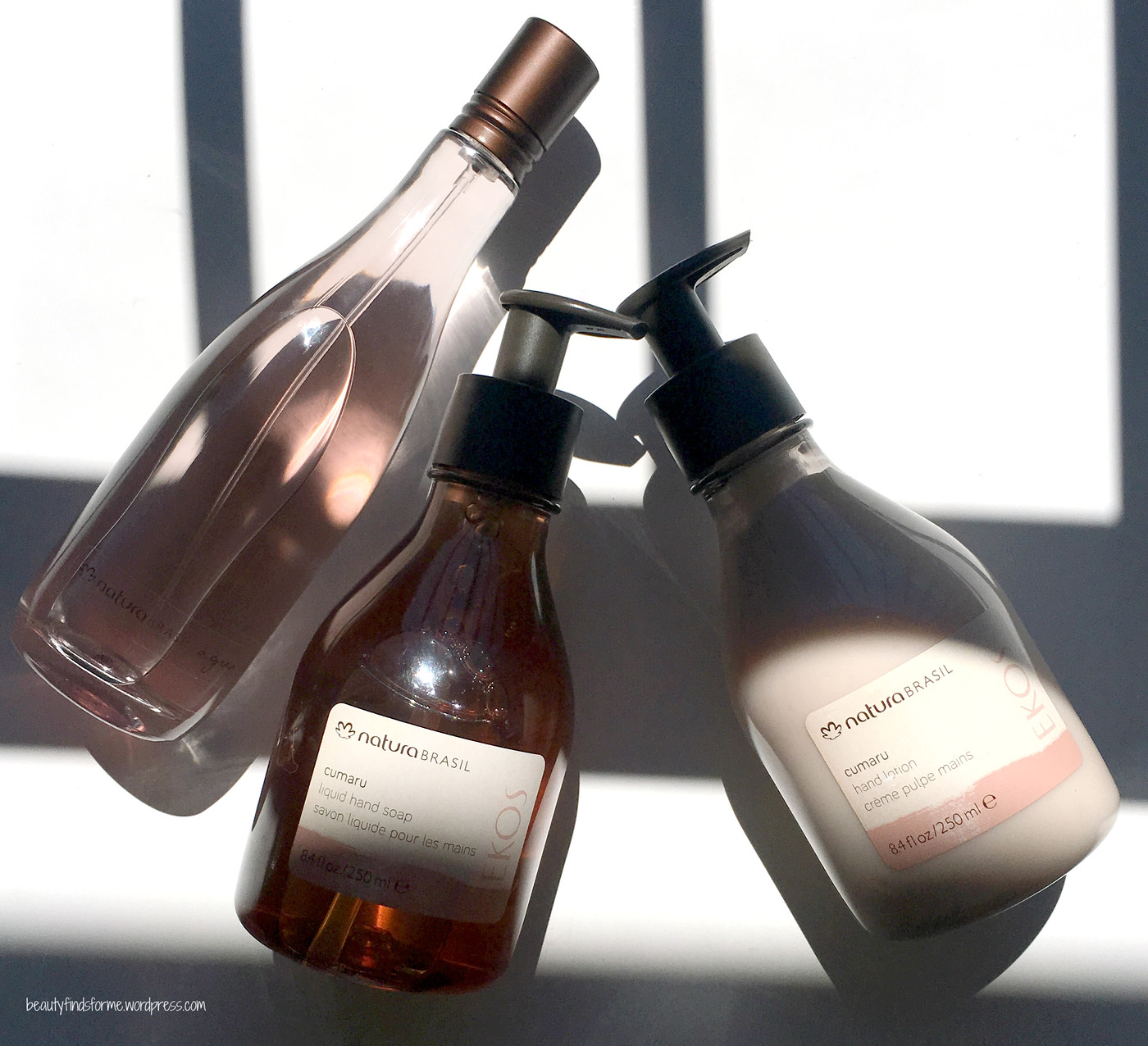 This month, a new scent was released at Natura Brasil called Cumaru.  According to Natura Brasil, cumaru is also known as tonka beans and its scent has a comforting warm gourmand notes of vanilla "with touches of cinnamon, almond and cloves and brings a comforting sensation to the body".  I received three products in this line, but I have to say ~ only one of them actually match that description.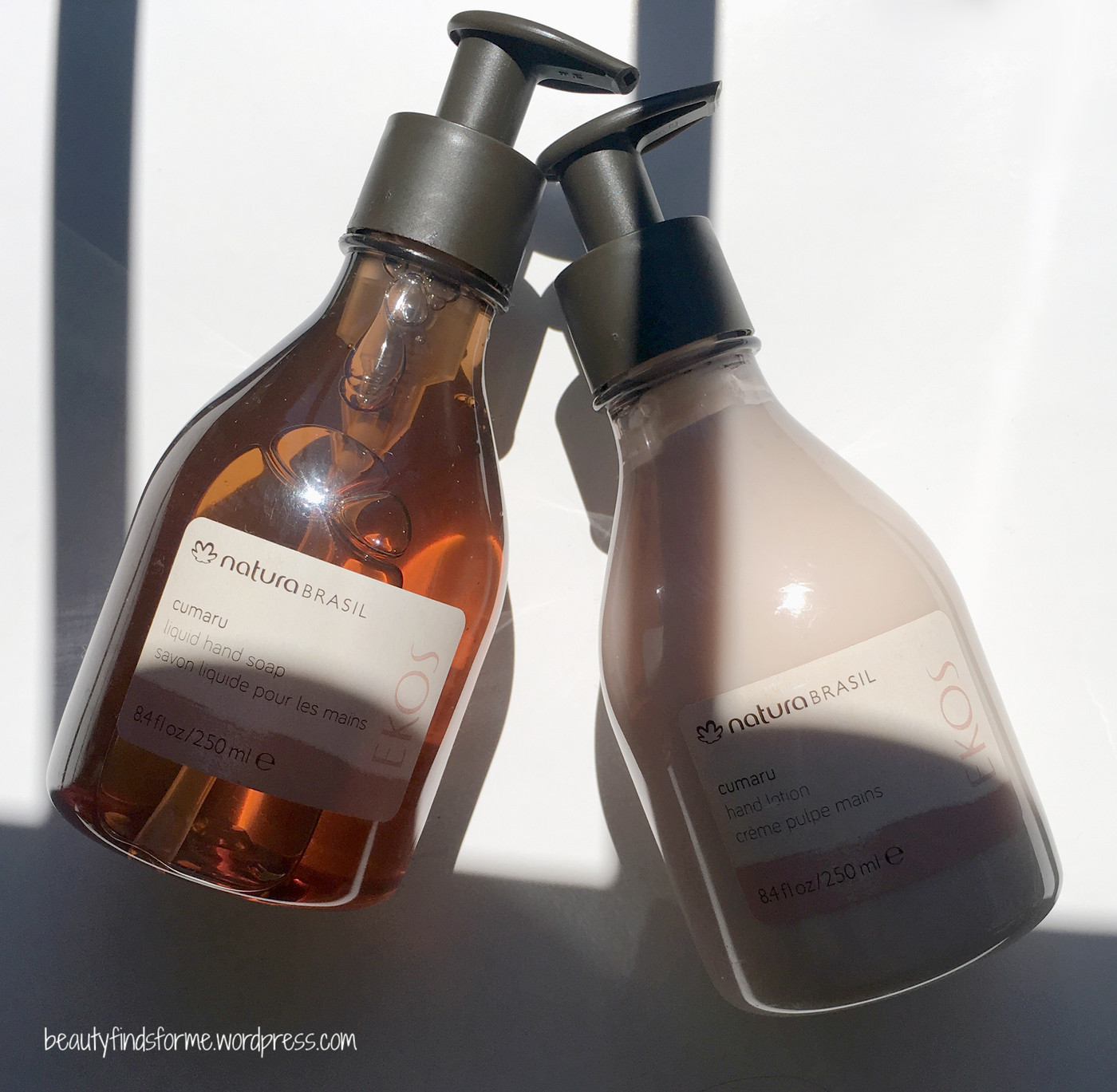 Curama Liquid Hand Soap  This is a beautiful deep amber gel and it smells wonderful.  This sulfate-free, coconut derived liquid soap does smell like the description ~ warm, vanilla, with a light spicy undertone.  It cleanses well and looks beautiful.  Curama Hand Lotion  This is a light weight, every day hand lotion that absorbs quickly without any greasy residue.  It can also be used as a body lotion too.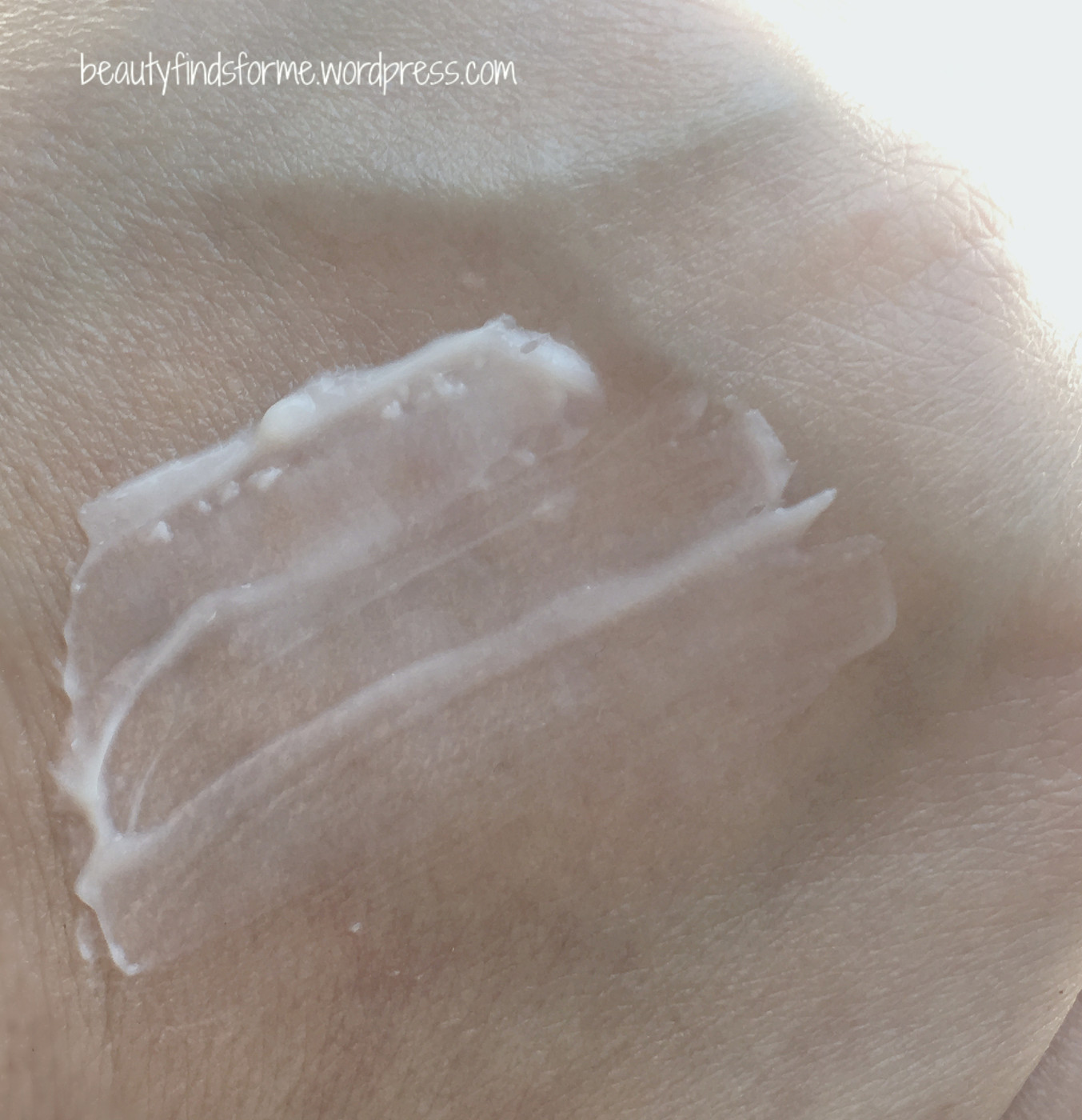 The packaging on both products is very sturdy yet elegant ~ I love the attention to detail on the pump applicators and this would look great in any bathroom.  The hand lotion was also supposed to be the same scent as the hand soap, but I found that it was more in line with the Água Perfume Mist I received.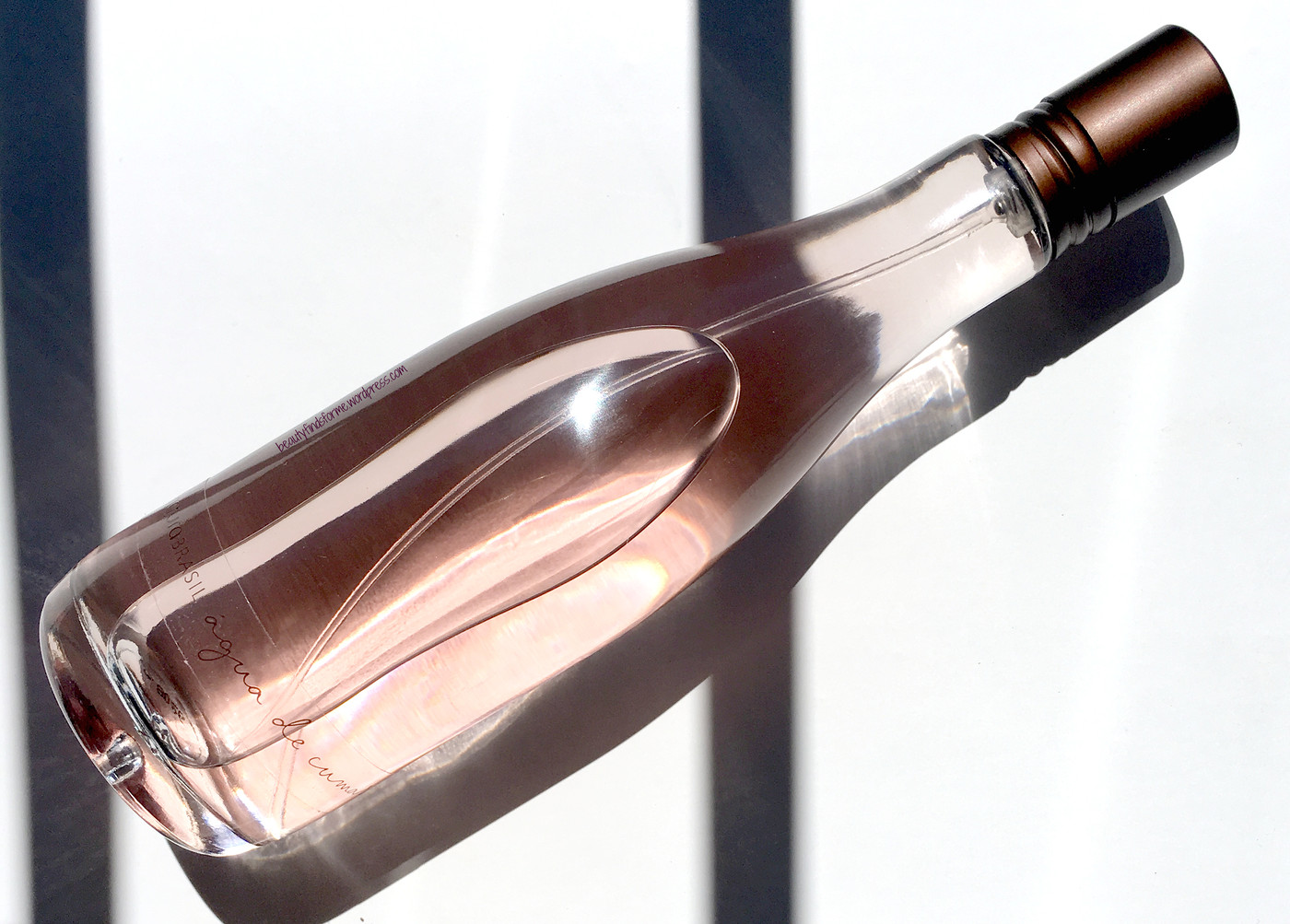 The Água Perfume Mist comes in this TALL beautiful bottle with a deep bronze cap and applicator.  The liquid is this stunning light berry shade and the scent is more floral  than the warm gourmand scent of the liquid hand soap.  It does say in the description that they added jasmine and bergamot,  so if you like a more floral scent, this Água is for you, as well as the Hand Lotion.
Final Thoughts
I honestly didn't think I was going to like the Hydra-Nourish but it is my favorite item in the trio!  This is one of those lotions that work really well for oily skin types and I love how it dries down without a greasy or oily feeling.  The next one I liked a lot was the oil, mainly due to the scent ~ haha.  I do have blemish prone skin, but I didn't have any issues using this oil as a night time moisturizer.   My least favorite was the Energizing Cream ~ I am not a fan of creams for the most part, as I find them to be heavy and oily.  This did not have a greasy residue but I felt it was too much for my facial skin.  I used it as a neck cream instead and I liked it for that.  If you have oily skin, I do recommend the Hydra Nourish at only $19.00!!  What a deal ~ I have to get some more of these as I am almost out of my current tube.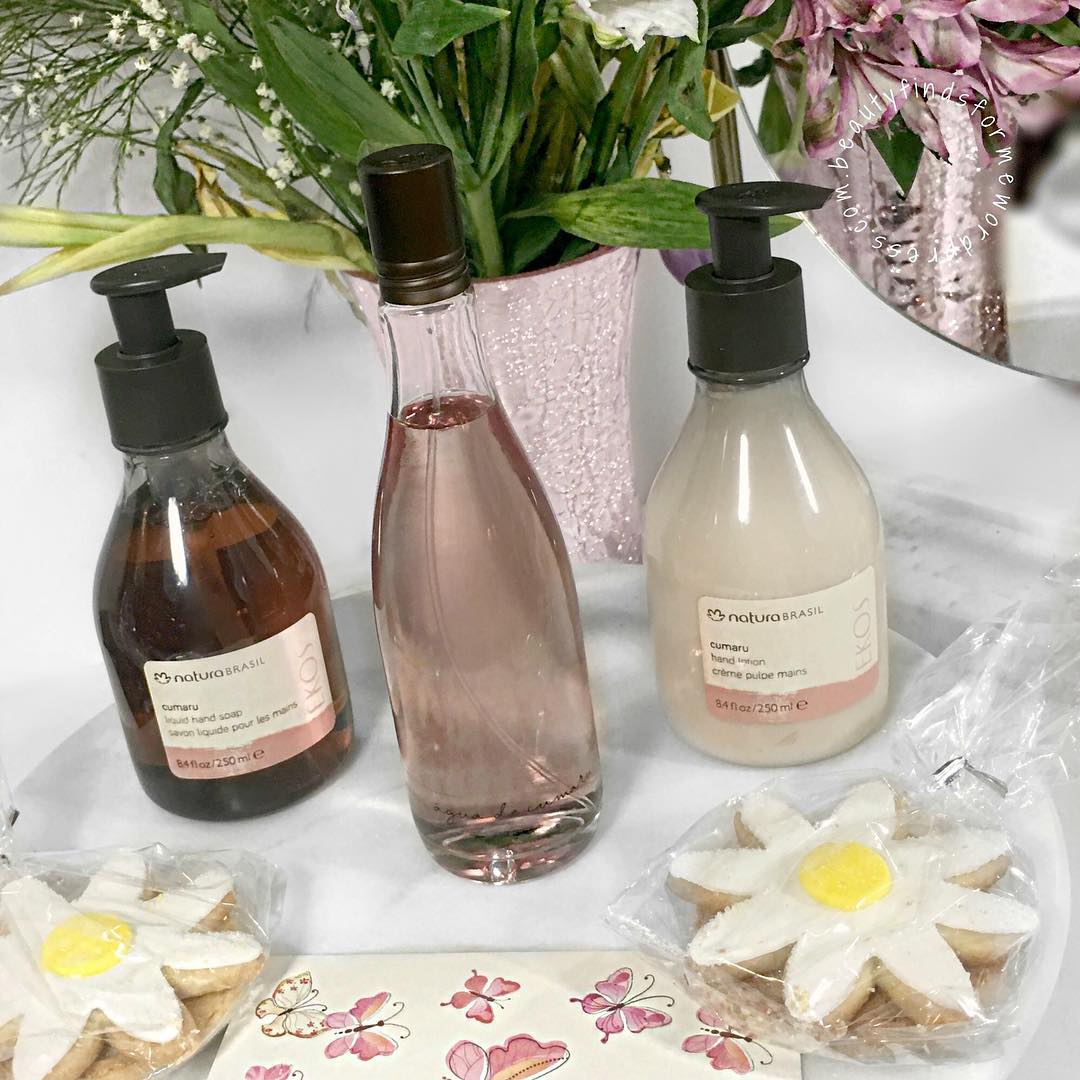 The new scent of Cumaru is a mixed bag for me.  In the case of the hand soap, I do feel it matches the warm, delicate spicy vanilla notes ~ but the hand lotion is more in line with the Água mist spray ~ it has jasmine notes in it, which the description does not state that.  I wish the hand lotion was more like the soap, but it isn't ~ keep this in mind if you do with to have the more vanilla spice scent ~ you will not get that with the lotion or body mist.  I hope that Natura Brasil will expand on the original scent from the hand soap for the lotion and body mist.  I am not sure why they added the jasmine scents to Cumaru as I love the original scent in the hand soap!
Where to Purchase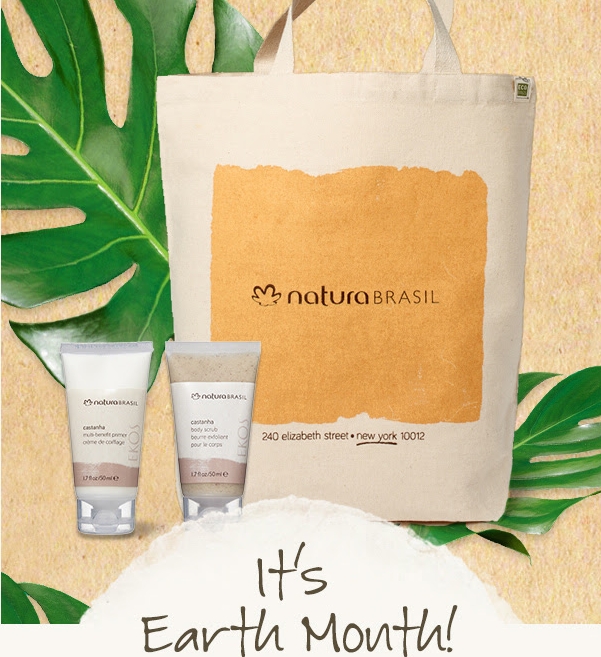 All of these items are available at Natura Brasil USA and during April, you can get a free reusable tote bag with two Castanha travel products with any $50.00 purchase.  Use promo code EARTH. You also get free shipping until 4/29 midnight and after that, free shipping with any $50.00 purchase.   And to make it even more sweet, they offer free gift wrapping too!  
[ disclosure: products received for review purposes. descriptions in italics from natura brasil]