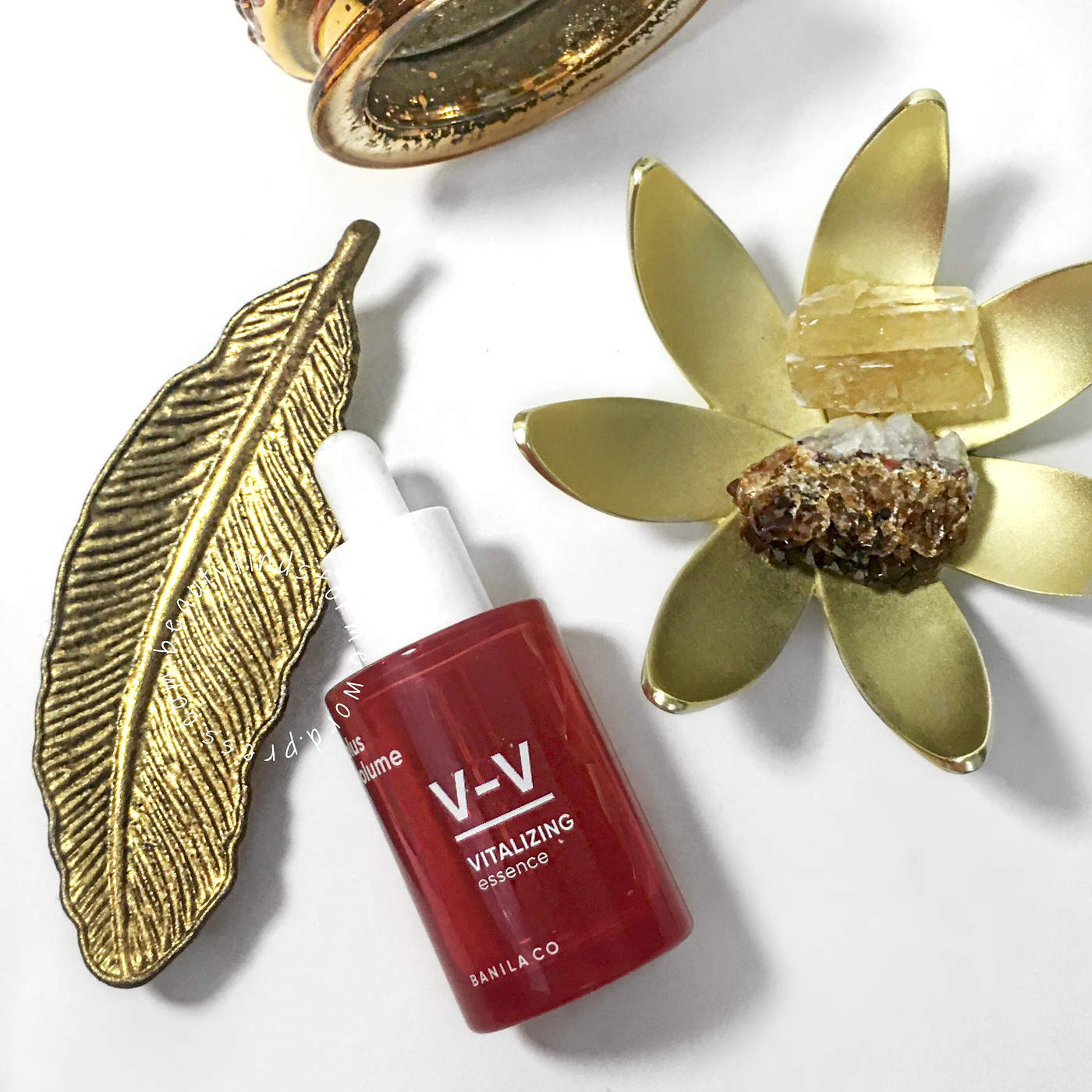 I honestly don't remember using any other Banila Co product other than the Clean It Zero, which was a favorite cleansing balm of mine ~ still is a really good cleansing balm and it is a gateway into the whole concept of double-cleansing.  I am actually drawing a blank here, but that doesn't mean I haven't tried any other Banila Co products ~ just that they were not memorable enough to remember them, let alone blog a review.   Beauty Tap (formally W2Beauty) reached out to me and asked if I would like to try the V-V Vitalizing line ~ Jude at at Fifty Shades of Snail is the affiliate manager and she thought that I might like them, even though I have oily skin.  I did receive three items in this line ~ Toner, Essence and Intensive Cream ~  but I have been using one right now ~ I plan to start using the toner soon and creams…well, they usually are reserved for my neck!  Hahahaha  I can always use a new neck cream.  I started with the essence as that was the one item that really caught my eye and sounded amazing to me.

Skin Type/Concerns: Oily, blemish prone, pores, aging, hyper-pigmentation, fine lines/wrinkles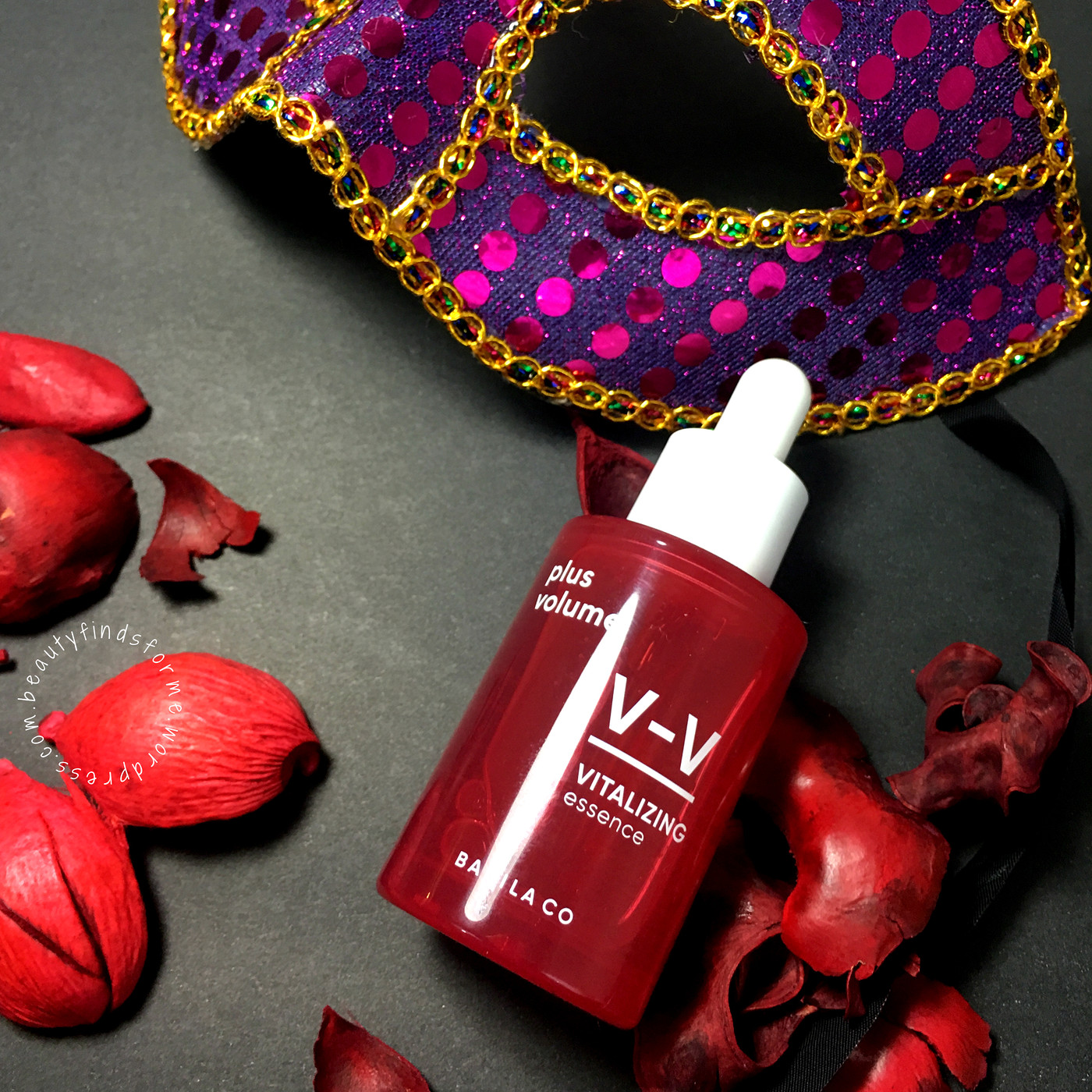 Now, this has five different types of collagen in it and I normally do not do well with collagen products, as they tend to break me out.  However, most of it is plant based but the other ingredients that contain collagen, according to Banila Co are lactobacillus/soybean and tremella fuciformis.  They mention low molecular collagen, which is fish collagen, phyto-collagen, which is plant based collagen and pine needle collagen, which I cannot find in the ingredients list.  Hydrolyzed collagen is animal based,  so this is all so confusing to me.  At any rate, this does have plant and animal based collagen, and collagen will deeply moisturize, while providing a radiance and glow to your skin.  Its molecules are too large to penetrate your skin but they do prevent moisture loss and keep your skin supple.
Mega Pump Up System consists of anti-aging peptides and silk amino acids to help smooth the skin, while maintaining firm and toned skin ~ silk amino acids (SAAs) contain serine, an amino acid that helps support collagen production, resulting in elasticity and binding moisture to your skin   This also contains anti-aging peptides ~  palmitoyl tetrapeptide-7 and  palmitoyl tripeptide-1 which will help aid in collagen production, repairing wrinkles and skin issues.  Acetyl dipeptide-1 cetyl ester is considered a "soothing" dipeptide and will help relax our skin cells to prevent additional wrinkles or expression lines.  It also is an anti-inflammatory, as it decreases skin irritations as well.  [ source incidecoder ]

Volume Berry Complex  contains wine, pomegranate and tomato extracts.  Wine contains tannins, which is probably one of the main reasons this product has not made me break out in blemishes with all of the collagen ingredients ~ tannins prevent blemishes due to its antimicrobial benefits, is an astringent and helps remove excess oil from your pores and they are also an antioxidant, which helps fight free radical damage. Pomegranate contains female hormones, estrogen and estradoil which helps aid in collagen production, keeping your skin thicker and more healthy.  Pomegranates also contains antioxidants fatty acid punicic acid, polyphenols and vitamin C, which helps brighten your skin and combat free radical damage, helping to slow down the effects of photo aging.  Tomato extract, an ingredient I do not have in a lot of my skincare products, contains carotenoid lycopene, which is a powerful antioxidant, once again, protecting your cells from free radical damage. 
This also has bifida ferment lysate, a probiotic that is becoming quite popular to add into skincare products now. Bifida lysate is the fermented result of bifida and it should help revitalize skin so it is clear and radiant, increase hydration and prevent dehydrated, rough skin. It should also firm and restore elasticity to your skin while strengthening your skin barrier to help prevent damage from environmental factors.  Natto gum is fermented soybeans and fermented ingredients penetrate your skin more easily and deeper.  Natto contains vitamins, amino acids and enzymes, along with PGA ~ polyglutamic acid.  PGA helps moisturize and exfoliate old skin cells. It can penetrate to the deepest layers in your skin, locks in moisture and helps increase the production of NMF (Natural Moisturizing Factor)

Hydrating humectant glycerin helps with healing of wounds and seals in moisture,  while fourth generation moisturizer polyquaternium-51 (lipidure) retains moisture better than beta-glucan.   Niacinamide is a powerful antioxidant that acts as an anti-inflammatory, improves your skin elasticity, enhance the skin barrier function and also it helps to even out skin tone and reduce post-inflammatory hyper-pigmentation. Panthenol will help to strengthen your moisture retention barrier, deeply condition your skin and make sure your skin does not loose all of that hydrating water all while leaving it soft and supple.
Ingredients: Purified Water, Butylene Glycol, Bifida Ferment Lysate, Dipropylene Glycol, Glycereth-26, Glycerin, Niacinamide, 1,2-Hexanediol, Carrageenan Extract, Saccharum Officinarum (sugarcane) Extract, Solanum Lycopersicum (Tomato) Extract, Punica Granatum (Pomegranate) Extract, Theobroma Cacao (Cocoa) Extract, Wine Extract, Hydrolyzed Collagen, Lactobacillus/Soybean Extract Ferment Filtrate, Tremella Fuciformis, Dimethicone, Panthenol, PEG-60 Hydrogenated Castor Oil, Carbomer, Tromethamine, Xanthan Gum, Lecithin, Ethylhexylglycerin, Polyquaternium-51, Adenosine, Biosaccharide Gum-1, Dextrin, Hydrolyzed Extensin,  Ethyl Hexanediol, Cyclohexasiloxane, Lactic Acid, Acetic Acid, Natto Gum, Sorbitan Laurate, Hydroxyethylcellulose, Silk Amino Acids, Acetyl Dipeptide-1 Cetyl Ester, Polysorbate 20, Palmitoyl Tripeptide-1, Palmitoyl Tetrapeptide-7, Disodium EDTA, Phenoxyethanol, Potassium Sorbate,  Chlorphenesin, Fragrance cosDNA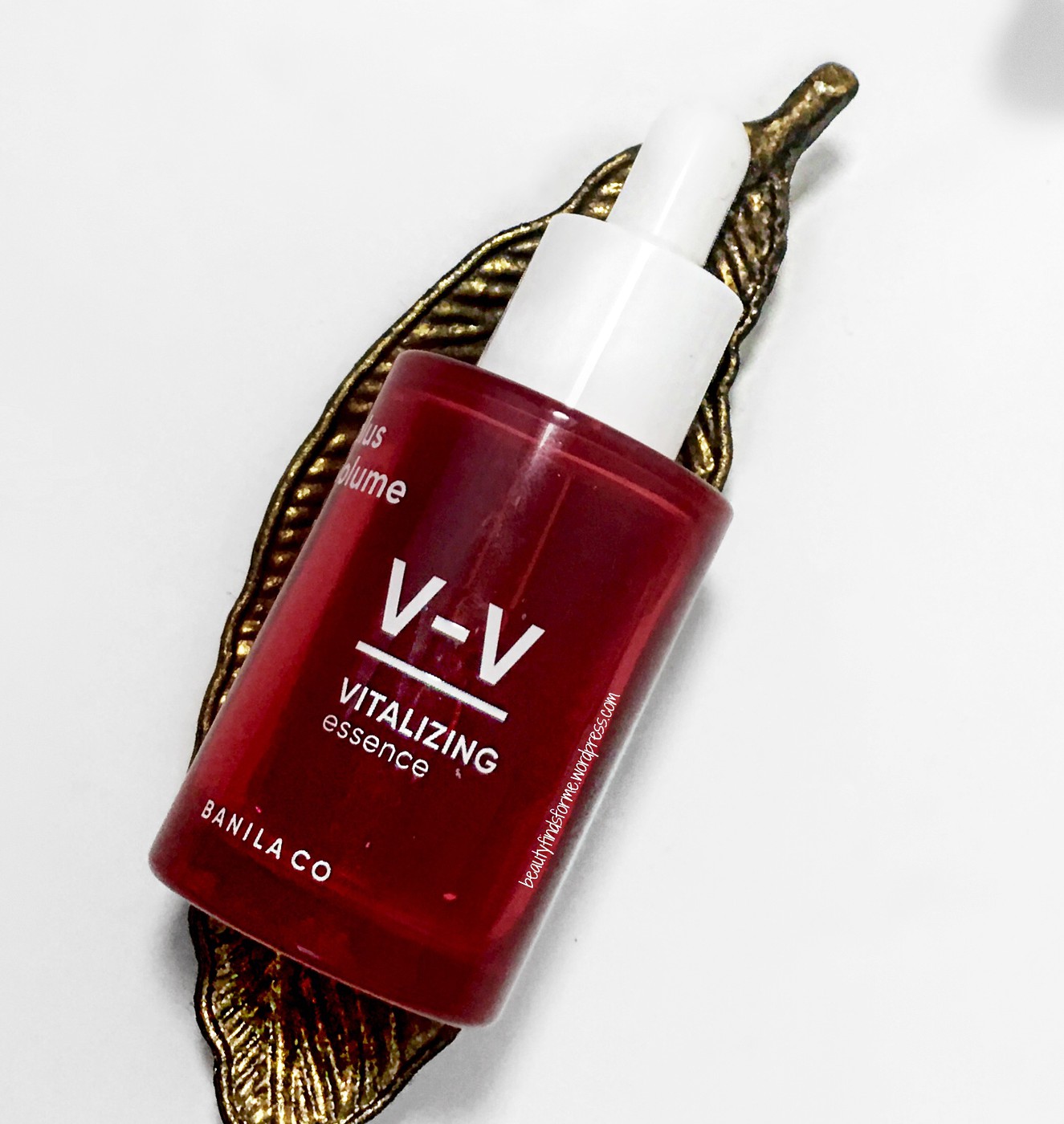 The V-V Vitalizing Essence is described as "Banila Co V-V Vitalizing Essence in your life, a hydrating essence that offers serious plumping and insta-firming effects for perfect pre-makeup skin."  It is a bit confusing as isn't the goal of skincare products to help give your skin a canvas for makeup?  It is also supposed to get you a tight V-line (your jaw line), which for me, WILL never happen. I don't think I had a tight V-line even when I was young and skinny!!  I have always had chubby cheeks, which is a blessing and a curse.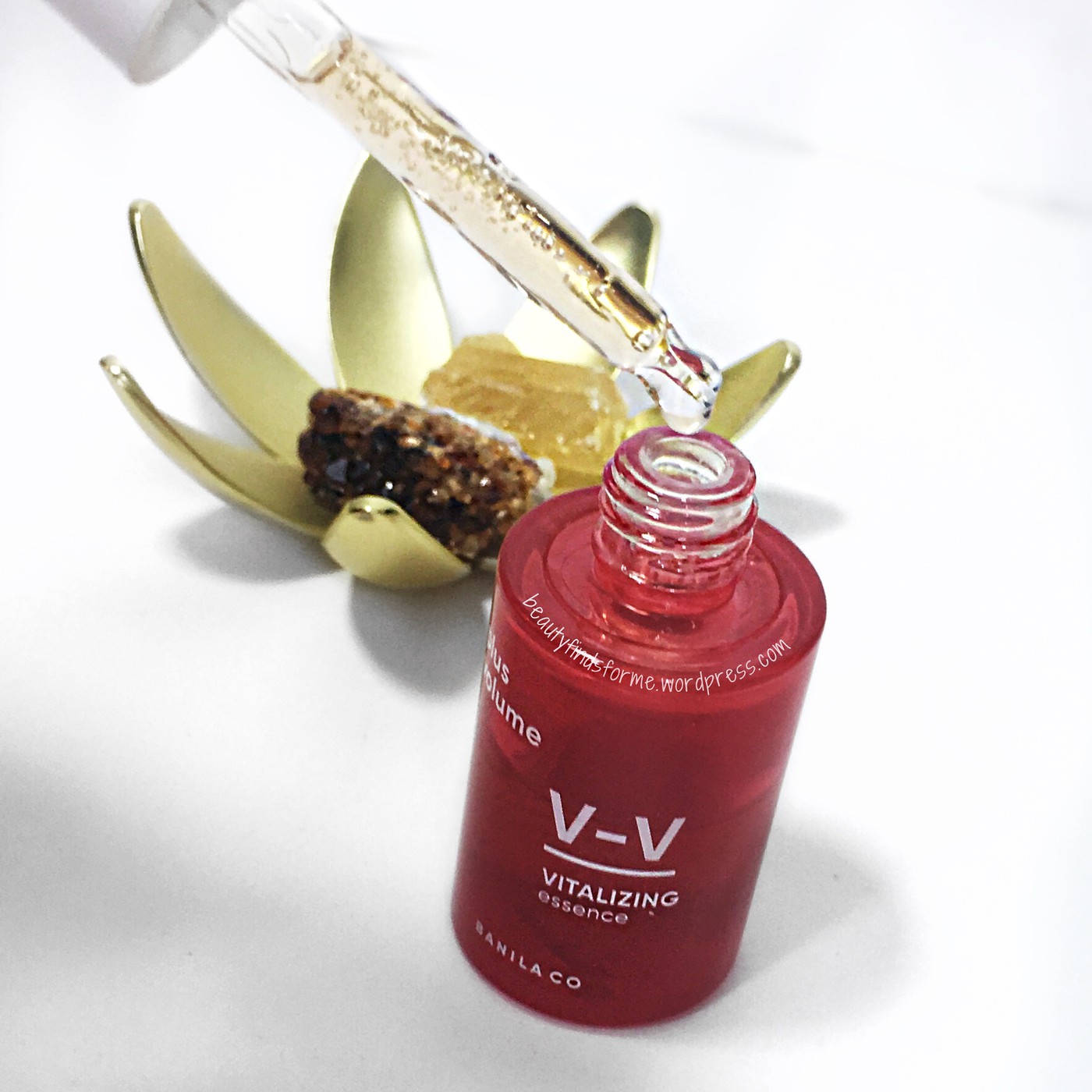 Anyway, I love the essence packaging ~ it comes in a 30 mL, bright red glass bottle with an eye drop applicator.  The essence is a golden  honey shade that almost looks like it is shimmering and its texture looks to be a gel type.  However, once this comes into contact with my skin, it starts to melt into a watery essence.  It does have a floral scent, but to my surprise, this is one scent I actually like!   I don't find it that strong and it only lingers for a few minutes before disappearing.

My skin feels very soft and supple, but there is an initial tackiness on my skin ~ just like the scent, this residue will dry down in a few minutes.  I think I know what everyone is talking about when they mention that "chok chok glow".  This product does temporarily firm and plump up my skin, while giving it a healthy radiance.  It is all temporary, but my skin seems to really like this V-V Vitalizing Essence a lot.  It doesn't cause me to have greasy skin or breakouts, so this is a rare collagen-centric product that I can use!!   This increased by moisture levels by 33% and decreased my oils by 38%, which is a damn miracle for a collagen product!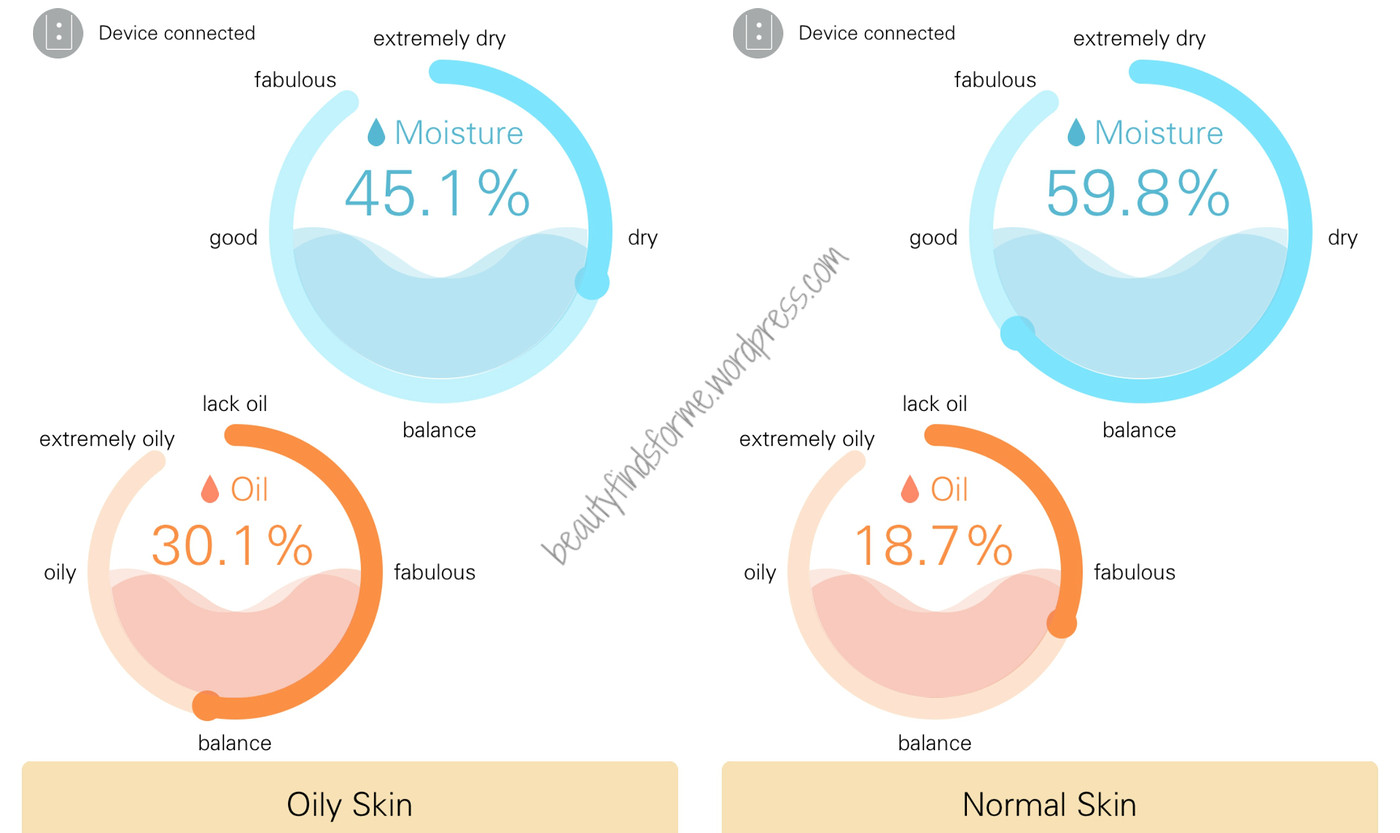 Final Thoughts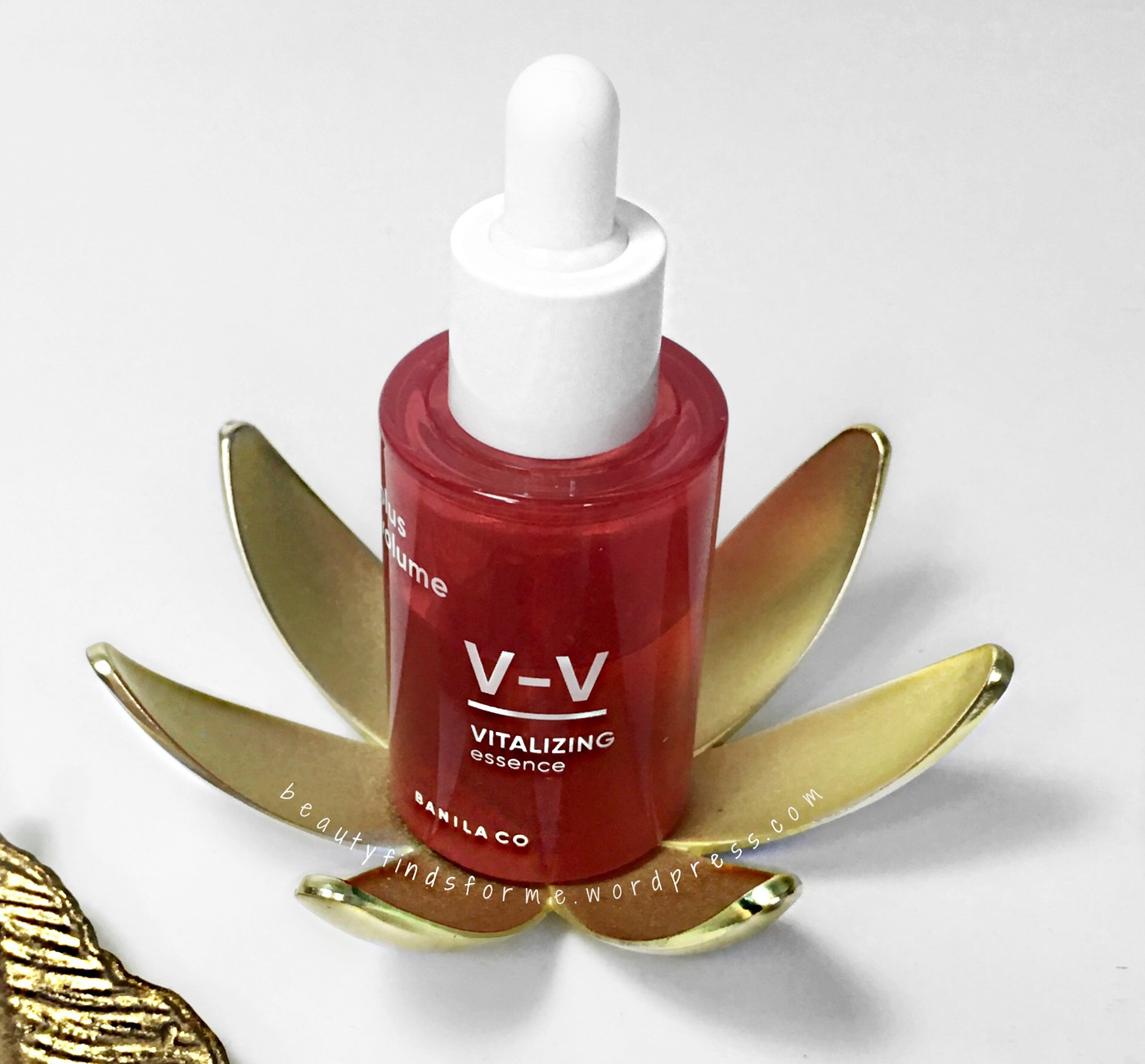 As I age, I do more firming and toning, therefore I need more collagen in my life, but most collagen products,  as I mentioned before, makes my oily skin unhappy and I break out.  Not with this product!  I am happy to say that if I want a collagen skincare item, I am going with this one ~ I am very cautious with any product that contains collagen and I am not sure I would have even purchased this on my own. Thankfully, Jude asked me if I was interested in it, so this was a happy surprise and I love it!  I now feel confident in using the toner and cream ~ and will review those later on.  For now, I can recommend this red bottle of golden goodness to anyone who wants to start using collagen or might have issues using collagen in the past.  My only complaint is that I wish this came in a bigger bottle 🙂 
Let me know if you have tried this or are going to ~ I would love to know what you think about it!   I do have a special promo code right now for the Banila Co. V-V Vitalizing Essence 30ml (click here to purchase) to get 20% off ~ use code unboxingspring at checkout.  This code is good through 4/30/2018.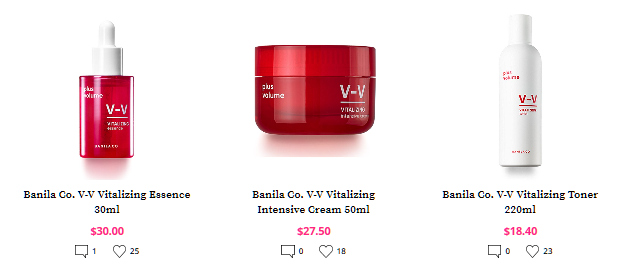 Beauty Tap also carries the other two items in the V-V Vitalizing line (click here) and you can use unboxing15 to get 15% off of those items if you are interested.  Promo codes cannot be stacked.
Bonus Spring Review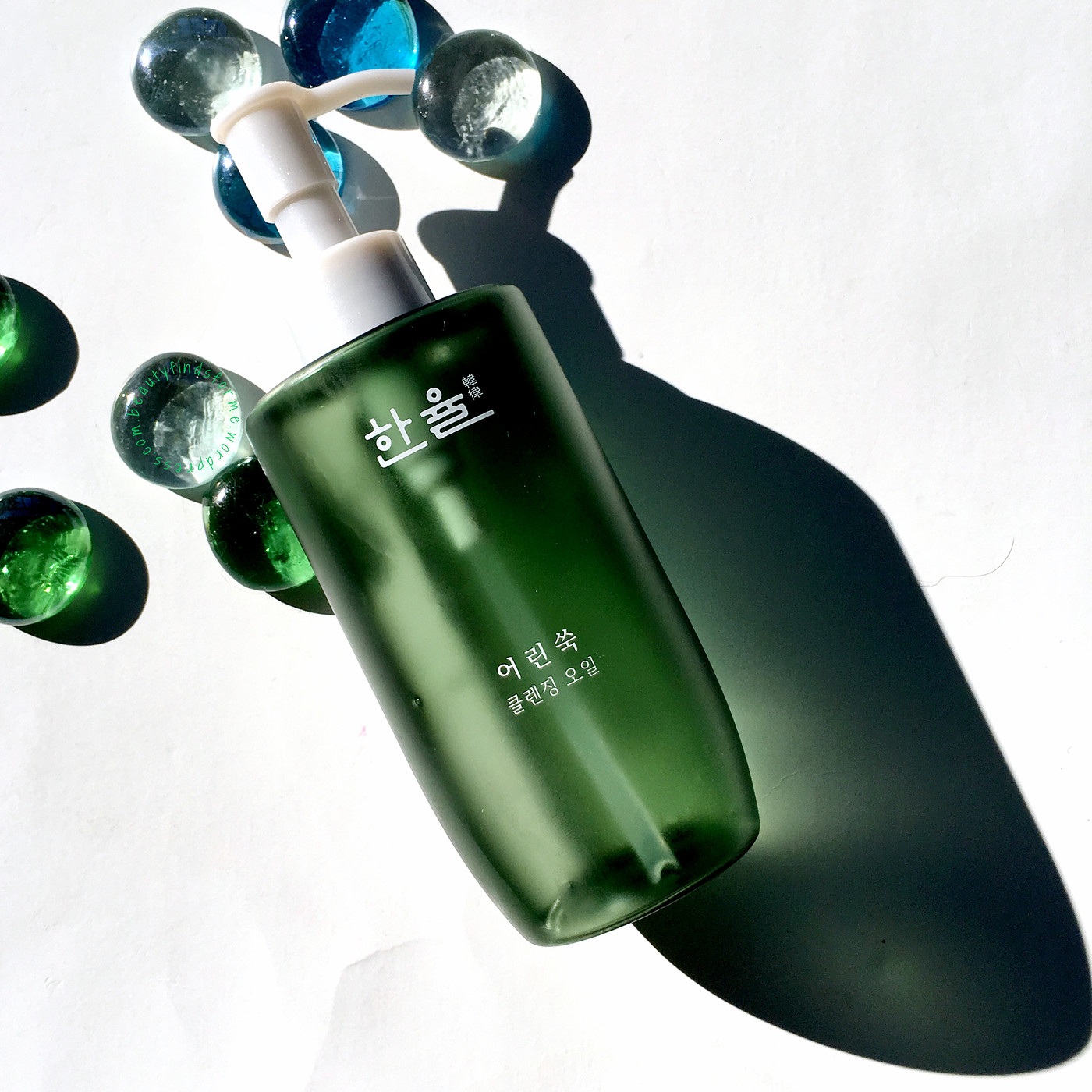 You can use unboxingspring promo code to get 20% off this beauty too.   This was another press sample from Beauty Tap and it is Hanyul's Pure Artemisia Cleansing Oil. Artemisia is also known as Mugwort ~ did you know that "Wort" came from an old term that meant a useful plant?  I am a huge fan of the Artemisia line by Hanyul ~ the scent is so lovely… Hanyul states this is a mugwort scent, which has been described as a combination of sage and chrysanthemum ~ I have never smelled crushed mugwort leaves myself, but this mist has a light herbal-floral scent that is so relaxing. Mugwort is traditionally famous for its skin purifying properties and Hanyul's Pure Artemisia line uses artemisia grown along the coastal area of Gandhwa, harvested in early spring, dried and will goes through a twelve hour fumigation period, which the beneficial ingredients and warm energy of mugwort are extracted.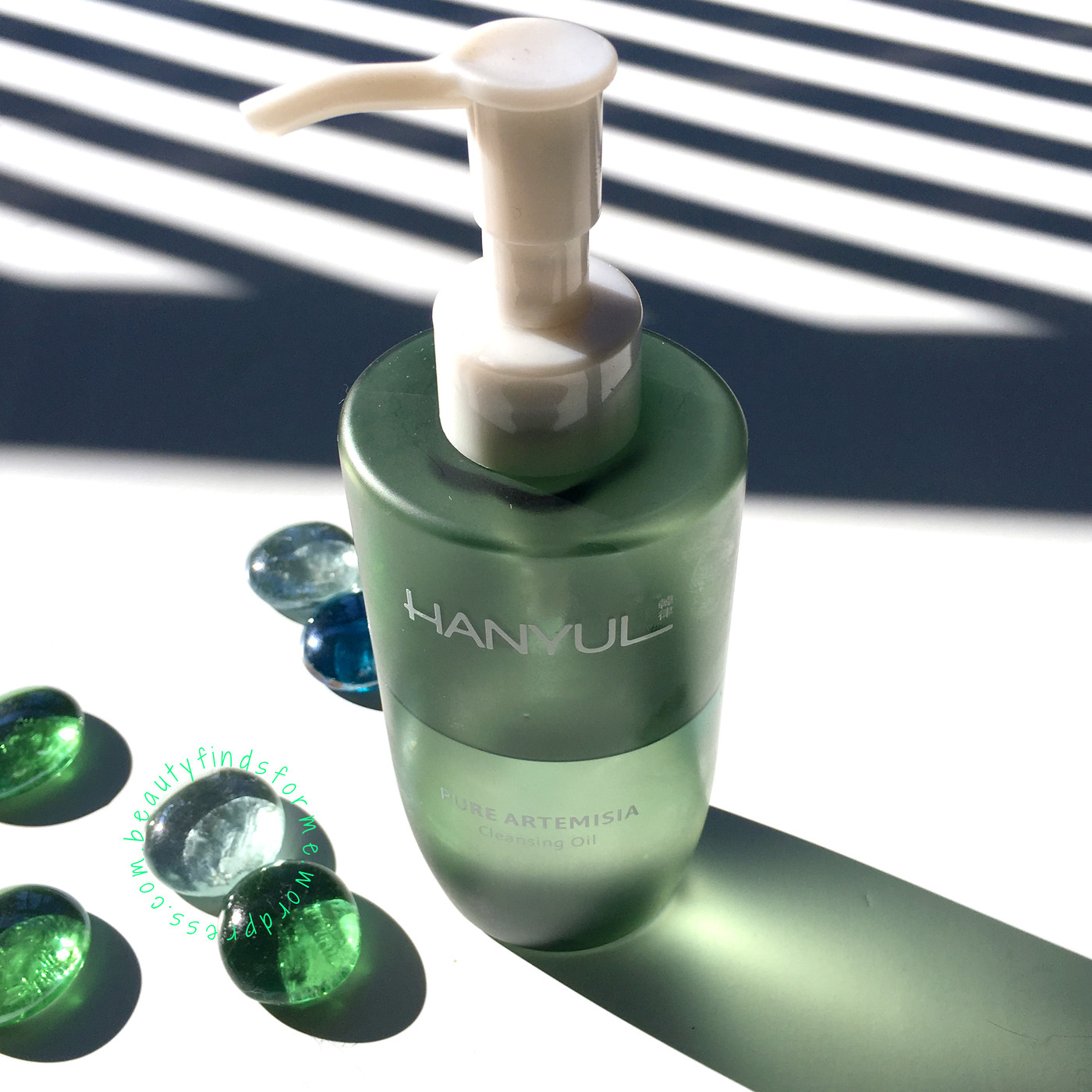 This cleansing oil is very lightweight and watery, and you don't need a lot of it. The packaging is amazing ~ I love the dark green bottle and originally thought it was glass, but it isn't ~ it is plastic, which means it won't break if you drop it. A good pump applicator that doesn't squirt too much oil all over the place and this emulsifies beautifully. It's funny, as I do have my preferences in oil cleansing ~ I like to use balms at night, because I am not in the shower, but the sink ~ I feel it isn't as messy but in the morning, I love using my oils, as I don't care if I spill it in the shower. I did a skin cleansing test and this removed everything from a waterproof foundation to mascara, stubborn cream eye shadow and lipsticks. The only product it didn't clean up completely was a glitter liquid eyeliner, but when I follow up with a foaming cleanser, that is removed completely.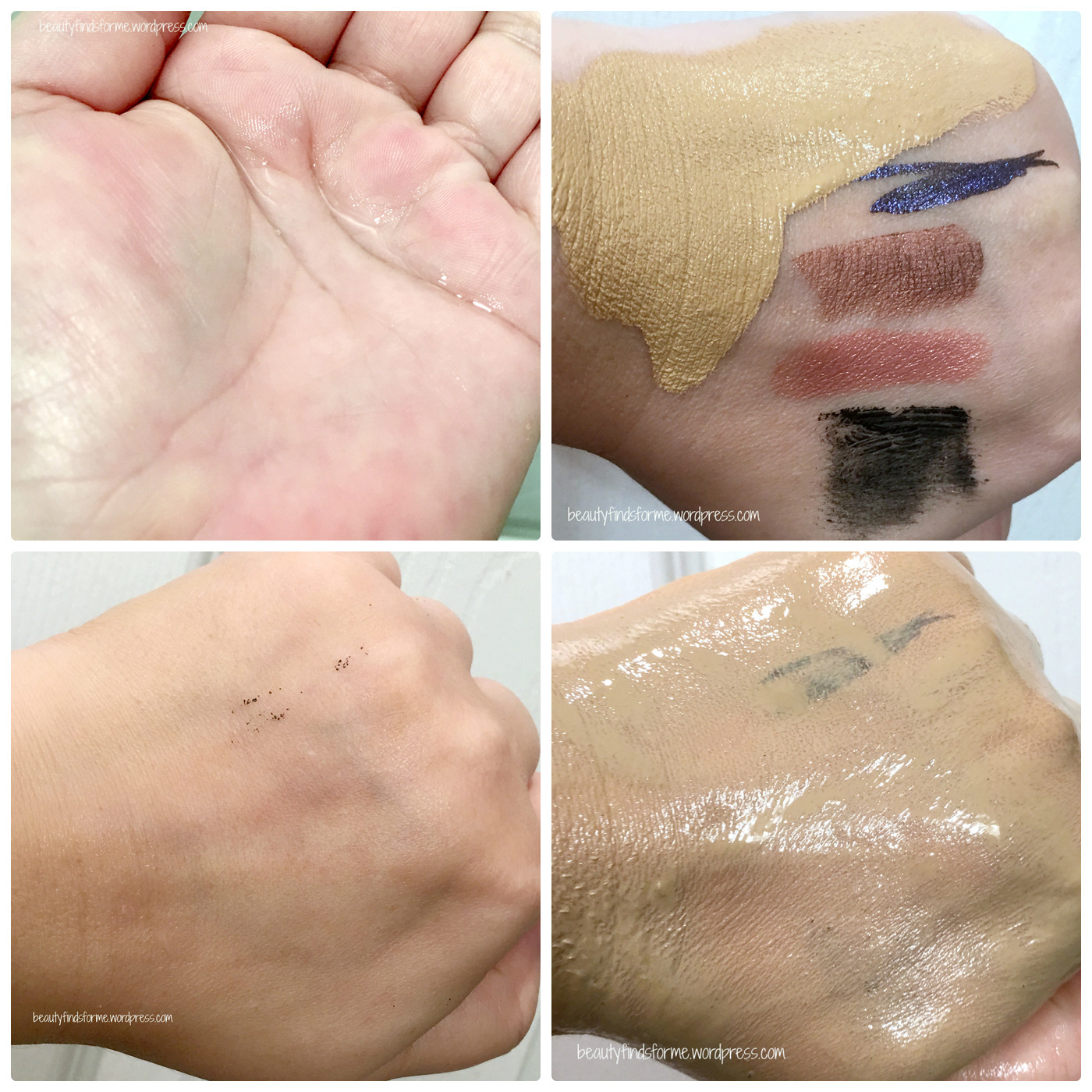 I am very happy with the performance of this cleansing oil! Very gentle, smells great and rinses off clean without any residue. It is on the more expensive side, but sometimes, you are worth it!! I have reviewed their Calming Mist Toner completely   ~ I loved that toner mist! I have a lot of the Artesmisa line that I purchased and I need to start using and reviewing them! Some of the items are better suited for warmer weather, so I am holding out for that.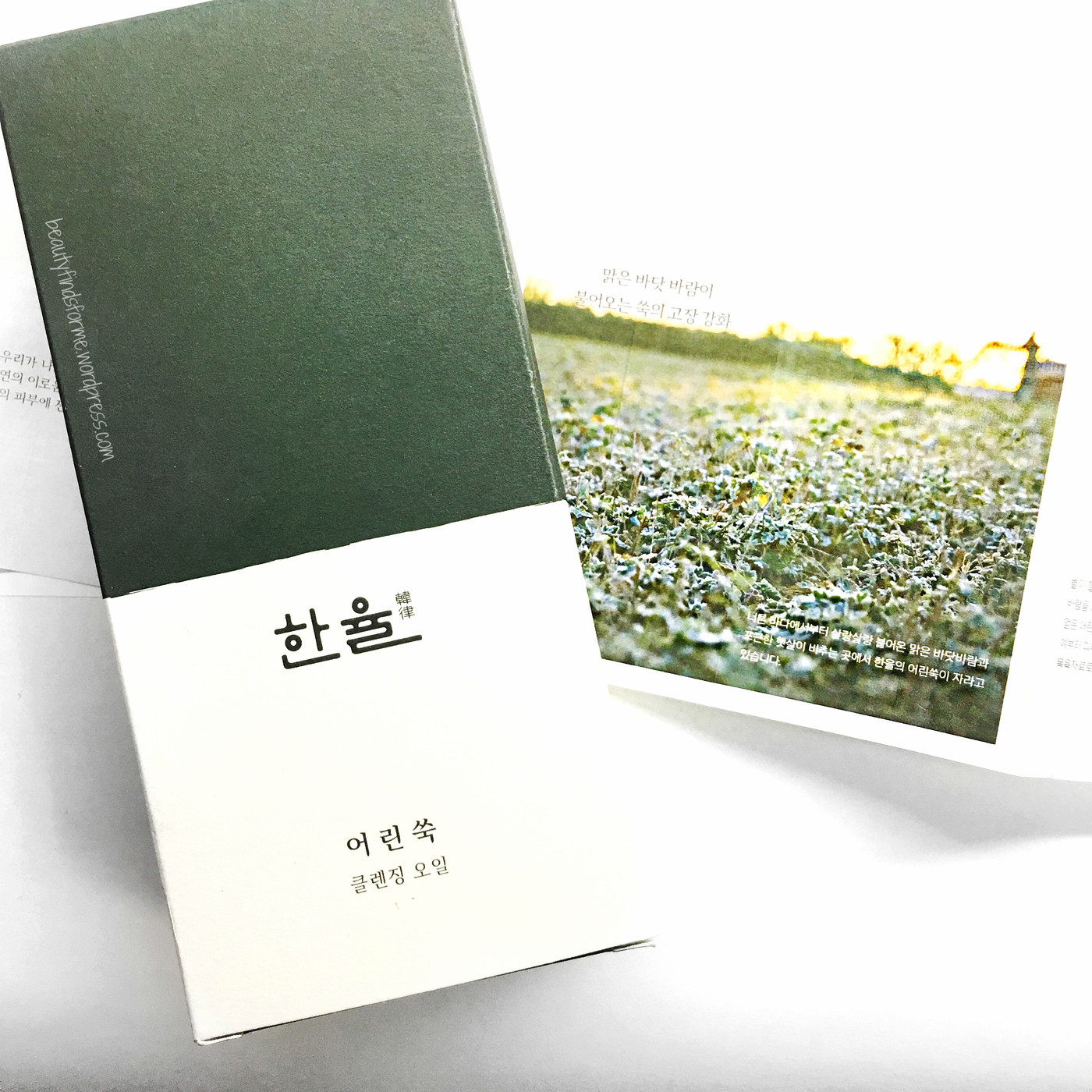 Ingredients: C12-15 Alkyl Benzoate, Triethylhexanoin, Cetyl Ethylhexanoate, PEG-20 Glyceryl Triisostearate, Caprylic/Capric Triglyceride, Isopropyl Palmitate, PEG-8 Isostearate, Isostearic Acid, Artemisia Princeps Leaf Water, Camellia Japonica Seed Oil, Brassica Campestris (Rapeseed) Seed Oil, Angelica Acutiloba Root Extract, Cnidium Officinale Root Extract, Ethylhexylglycerin, Butylene Glycol, Fragrance  cosDNA
 [ disclaimer: products provided free for review purposes.  contains affiliate links ]