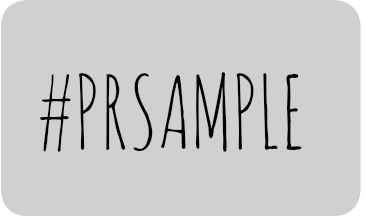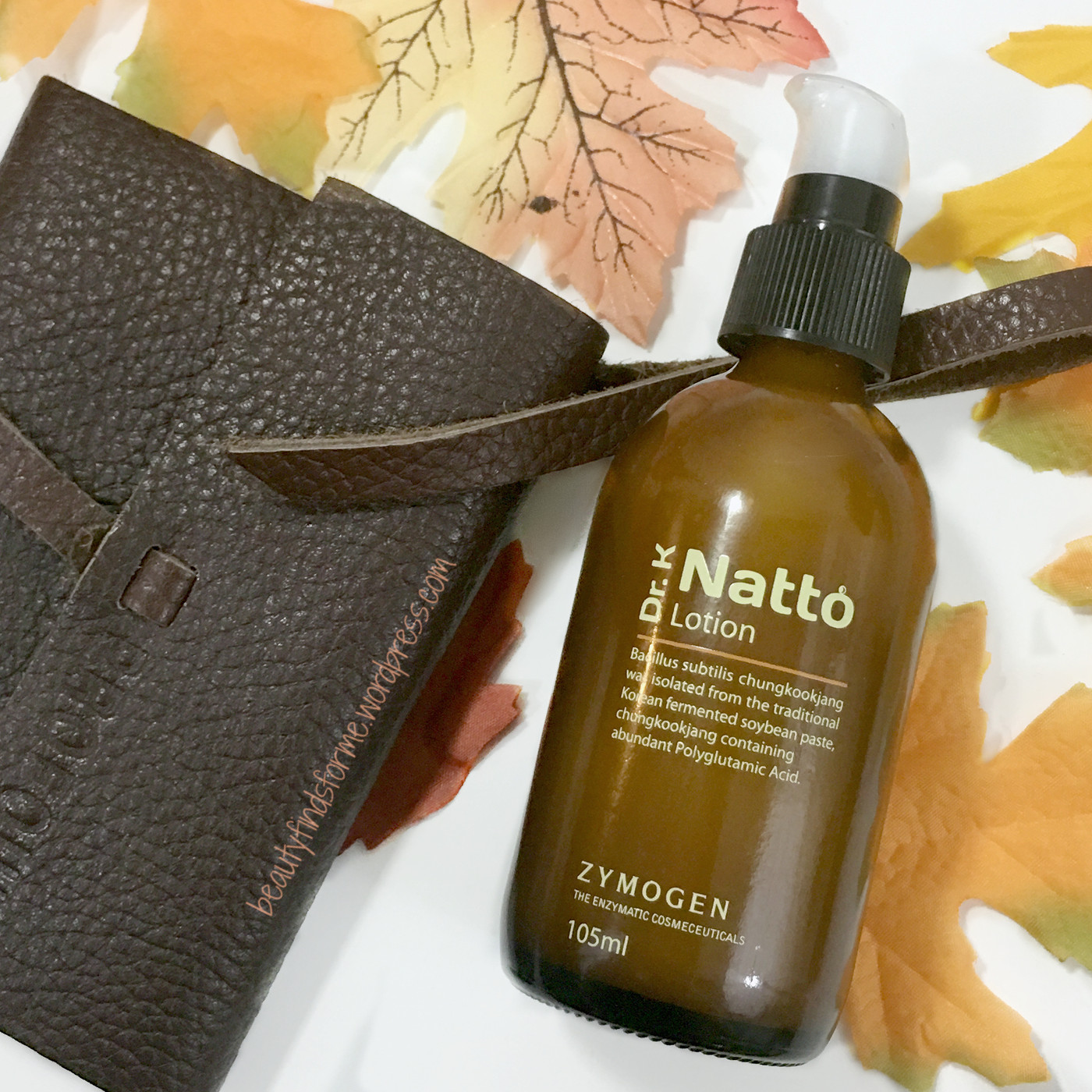 Zymogen is a brand that focuses on fermented ingredients ~ fermented herbs and other botanicals such as houttuynia cordata, centella, luffa, pomegranate and lithospermum ~ with a focus on oily, blemish prone skincare. Fermented ingredients work well with my aging, yet oily skin ~ I have issues finding good anti-aging skincare as they are normally created for drier skin than my own, so that they are too heavy and rich for me.  Zymogen's fermented skincare products allow me to apply light layers on my skin, so that I can take advantage of the fermented anti-aging benefits without having to deal with a heavy, dense moisturizer. A lot of products for aging skin are designed for dry skin and are too heavy for me. The fact that Zymogen also creates so many skincare products for blemish prone skin makes this brand of great interest to me and I have used several of their products in the past.  Korean online store Jolse sent me their Dr. K Natto Lotion for review purposes.
My skin type and concerns:  Oily but aging.  Blemish prone, pores, hyper-pigmentation, fine lines and wrinkles.
Poly-γ-glutamic acid (γ-PGA) is made from fermented soybeans, called natto.  It contains soothing lipids to help moisturize, penetrating to the deepest layers in your skin while locking in moisture and increasing the production of NMF (Natural Moisturizing Factor), due to its polysaccharide properites.  Zymogen Dr. K Natto Lotion uses γ-PGA derived from a specific Korean fermented soybean paste, creating bacillus subtilis chungkookjang. Polyglutamic acid has anti-oxidants saponins, peptides and amino acids as well as oligo-saccharide, which are an alternative to retinol.  Phytic acid is another compound found in PGA and it helps to gently exfoliate while acting to block melanin from forming ~ so it helps prevent and lighten hyper-pigmentation.  PGA is an effective ingredient to help treat and prevent eczema.   [ research ]   Zymogen claims that this lotion will help the outer layers of the skin to retain moisture for up to 48 hours.
This also contains several variations of centella asiatica, common herbal ingredient that is used medicinally to help speed up wound healing, such as blemishes and skin rashes. It also helps minimize the appearance of pores, and since it stimulates collagen production, it will make your skin more supple and firm.  This formula has fermented centella asiatica, which means that the ingredient is concentrated, has smaller molecules and therefore penetrate deeper and quicker into your skin.  It also contains three components extracted from centella asiatica ~ asiaticoside helps form collagen to strengthen your skin and speeds up wound healing. Asiatic acid is an anti-aging compound, that helps to plump up your skin, prevents wrinkles, fine lines and scar tissue while madecassic acid helps aid in the production of collagen.
Dr K Natto Lotion has 5 very moisturizing ingredients as well ~ squalane penetrates and absorbs rapidly into your skin and has anti-oxidant properties;  lightweight sunflower seed oil has high concentrations of Vitamin E, which is a powerful anti-oxidant and it contains omaga-6 fatty acids.  Shea butter contains a rich source of concentrated natural vitamins and fatty acids ~ it is highly moisturizing and nourishing. It helps repair your skin,  as well as reduce skin inflammation and it also smooths your skin to protect it from drying and it strengthens your skin. Beta-glucan stimulates the production of collagen, speeds up wound healing, soothes and calms skin due to its anti-irritant and strong anti-inflammatory properties, moisturizes, locks in natural moisture.  It also is an anti-aging and anti-wrinkle ingredient due to its anti-oxidant properties and also helps repair your moisture barrier. Ceramides are a lipid found in our skin cells and as we age, they decline, leading to dry, flaky skin. Introducing ceramides back to our skin via skincare products helps lock in moisture and create balanced skin.
In case you were worried about all of those rich oils and butters, Dr K Natto Lotion has some oils in here that help oily, blemish prone skin ~ sandalwood helps soothe and calm, reduce itching and inflammation, while healing rashes, eczema and blemishes much faster. Eucalyptus is also an anti-inflammatory ingredient with antibacterial properties.  is known for its anti-inflammatory and antibacterial properties, while acting as an analgesic.  Lemon myrtle (backhousia citriodora)  helps unclog pores, balances oils in your skin and help reduce the appearance of pores. 
Ingredients:  purified water, glycerin, butylene glycol, squalane, helianthus annuus (sunflower) seed oil, polyglyceryl-3 methylglucose-distearate, 1,2-hexanediol, bacillus/centella asiatica extract ferment filtrate, glyceryl stearate, PEG-100 stearate, phenoxyethanol, dimethicone, lithospermum erythrorhizon root extract , polyacrylate-13, ethylhexylglycerin, bacillus/glutamic acid ferment filtrate,  portulaca oleracea extract, tocopheryl acetate, xanthan gum, stearic acid, butyrosperum parkii (shea) butter, polyglutamic acid, polyisobutene, panthenol, allantoin, ceramide NP, scutellaria baicalensis root extract, polysorbate 20, asiaticoside, sorbitan isostearate, beta-glucan, eucalyptus  globulus leaf oil, backhousia citriodora (lemon myrtle) leaf oil, asiatic acid, madecassic acid, santalum album (sandalwood oil)  cosDNA analysis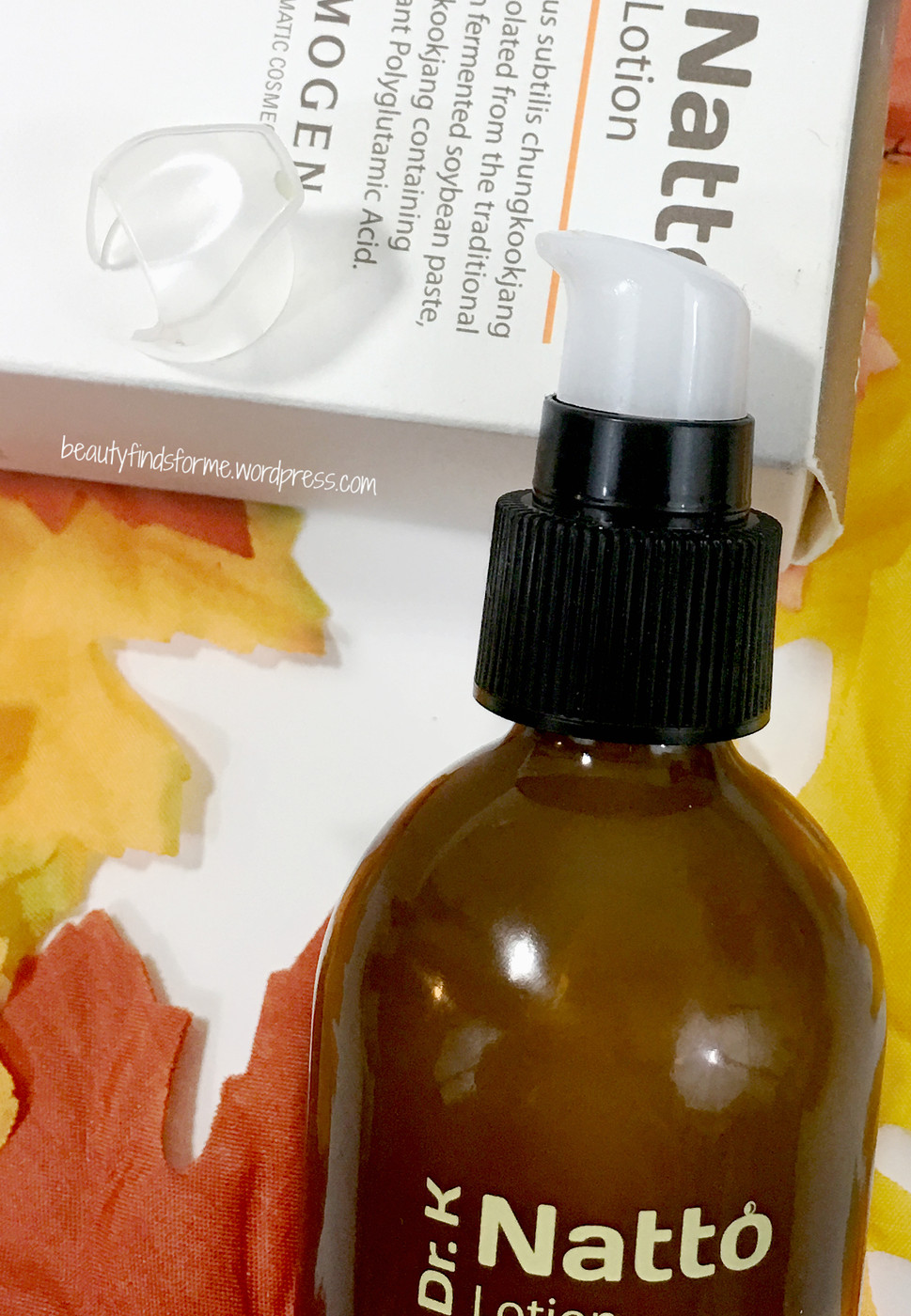 This lotion comes in a 105 mL fat, brown-colored glass bottle with a pump applicator.  It has a nice weight to it and I like the simple look of the packaging.   The pump applicator is easy to use and doesn't clog or dispense too much product ~ I find that 2 pumps is more than enough for me to cover my face and then another pump for my neck.  Despite all of the natto in here, this doesn't smell like natto ~ but it doesn't smell like any of the essential oils in here either. This has a very bland, unoffensive generic scent that just reminds me of shea butter.  The lotion is more like an emulsion to me ~ it is thin and it will run if I tip my hand ~ but slowly.  It has the most lovely texture ~ it is so silky and smooth ~ think of a fine custard before it thickens ~ it is like liquid velvet. The other year, I reviewed Holika Holika Cheoeum Balhyo Miracle Seed Emulsion and this lotion reminds me a lot of that emulsion, with some differences ~ this is much thinner in texture, no floral fragrance and without the glossy finish.  This just dries down to a nice satin finish on my skin. 

This leaves my skin very supple and and moisturized ~ it takes a few minutes to absorb completely due to all of the nourishing moisturizers and emollients in here.  I like using this as a night cream before my sleep pack as it is just right amount of moisture my oily skin needs.   It balances my oily skin as it increases my moisture by almost 24% and reduces oil by 33%.  My skin just soaks this lotion up and my skin looks more plump and feels softer, with no redness and it looks like it helps heal my blemishes faster as well.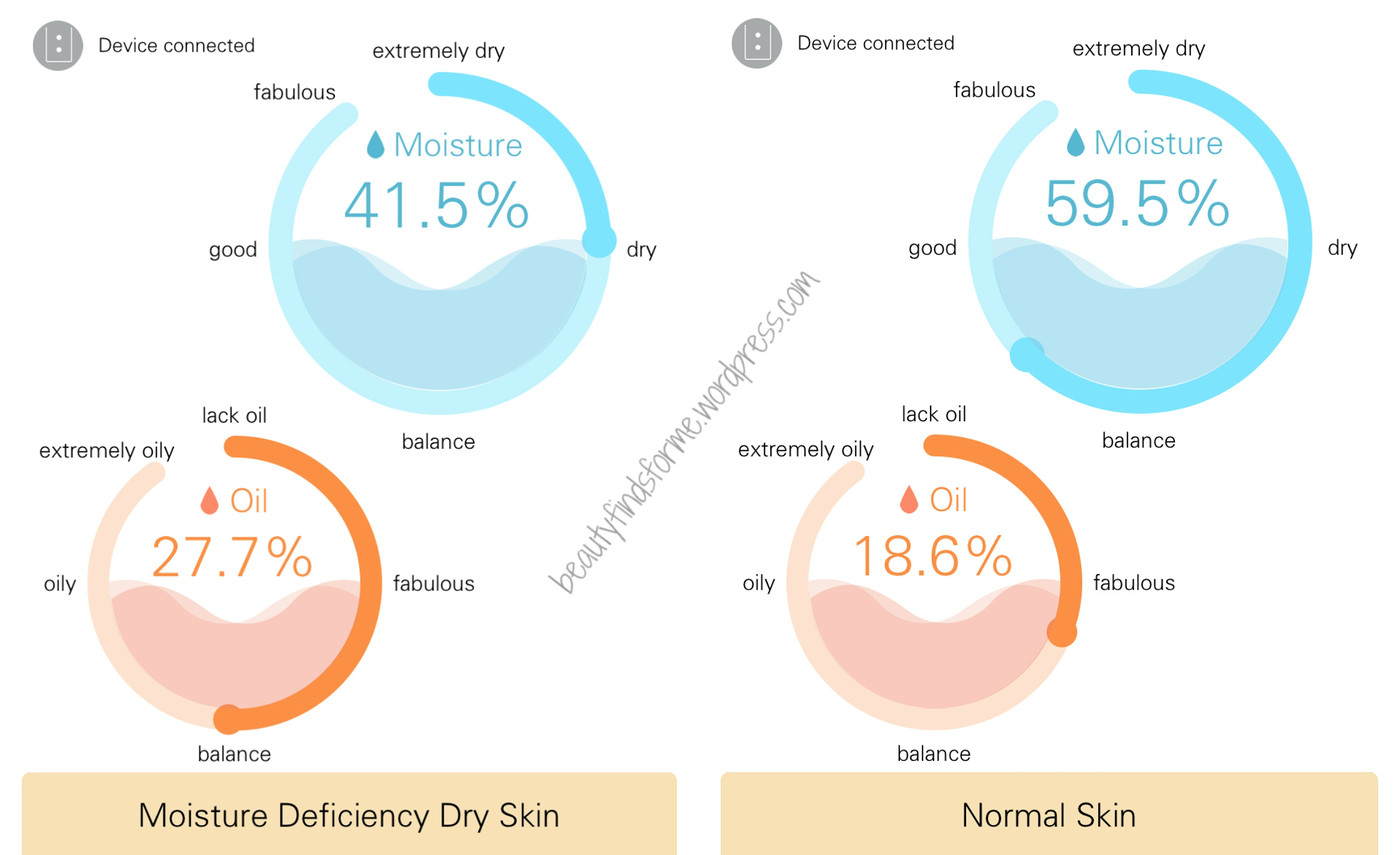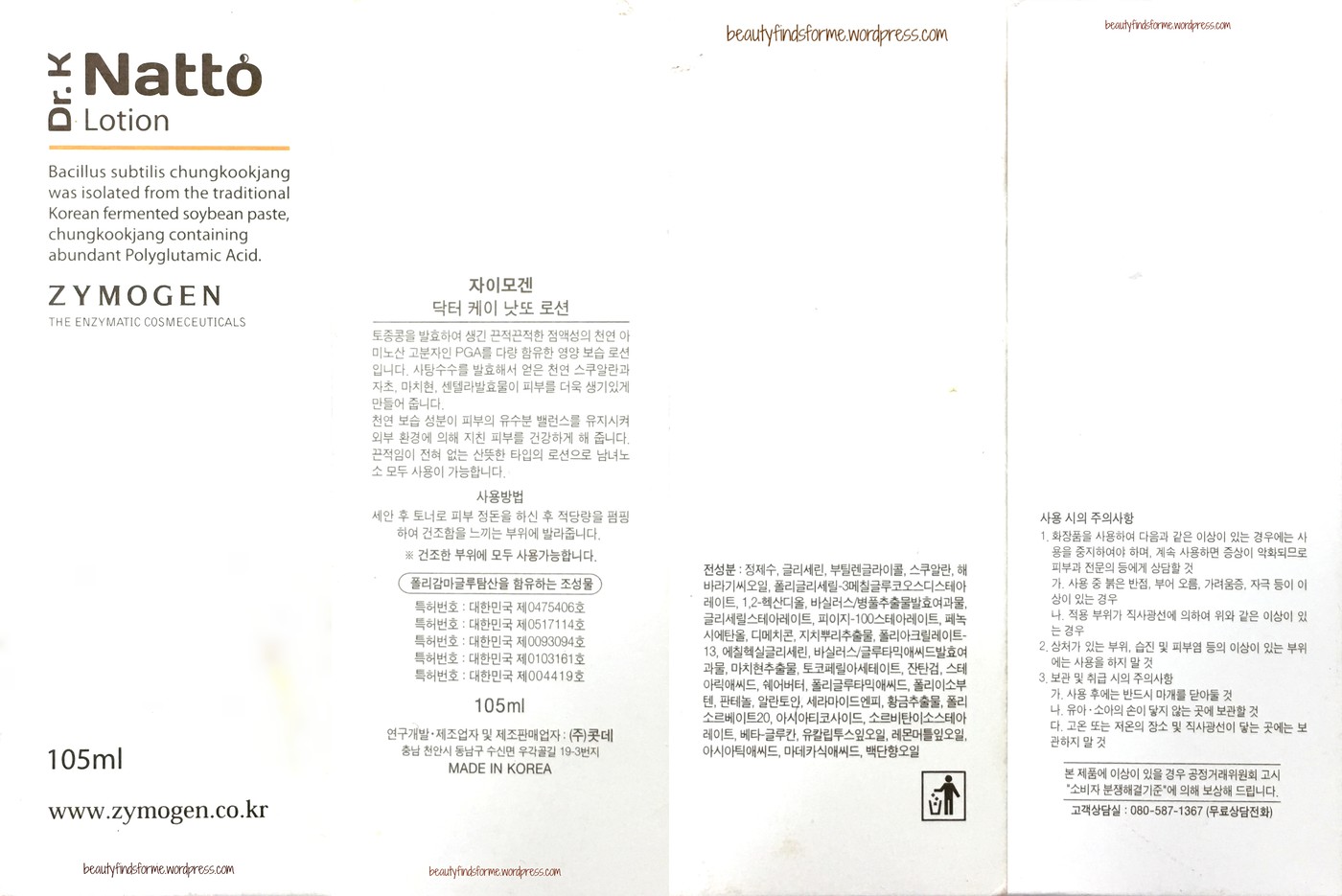 Final Thoughts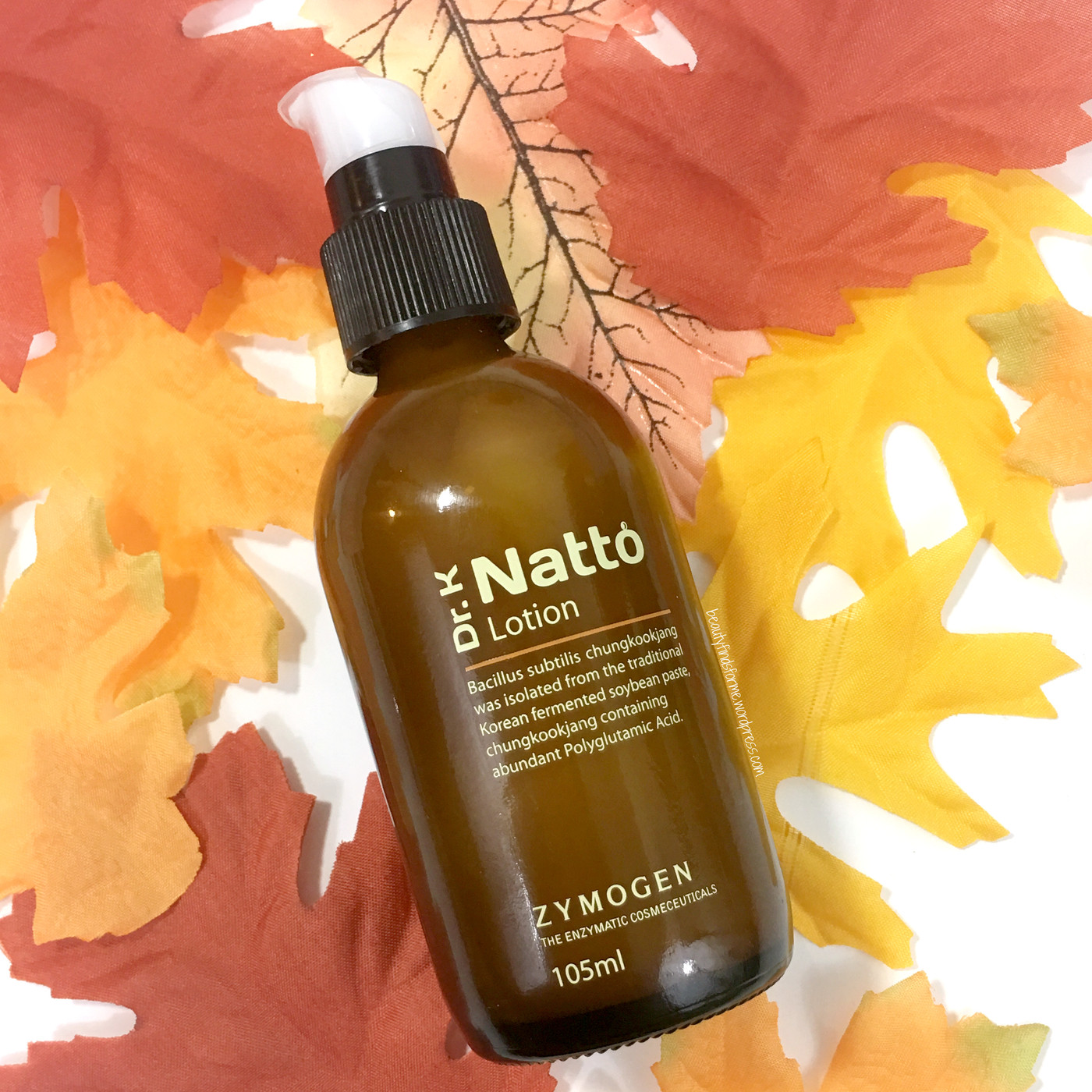 If you are like me ~ with oily or combo/oily skin ~ you probably shy away from creamy products for fear of making your skin more oily or producing blemishes.  However, this lovely silky-runny custard of a lotion is beautiful on oily skin ~ As the weather is getting cooler, I have started using it as an daytime moisturizer, but it does shine as an overnight moisturizer.  If you have normal, combo/dry or dry skin, you could still use this!  Just add your favorite oil to to the lotion to enrich it a bit more and you can get the lovely plumping and moisturizing benefits of natto with the soothing centella ingredients.   Jolse is currently sold out Zymogen Dr K Natto Lotion, but I hope they will get it back in stock, because it is a faboulous!  Have you tried Dr K Natto Lotion?  Or any other Zymogen products ~ what did you think of them?
image credit from jolse
When I received this,  Zymogen Dr K Natto Lotion 105 mL bottle was under $21.00 USD.  Jolse also carries the Dr K Natto Body Lotion as well, as PGA is very good for all of your skin parts, not just your face!  All prices will fluctuate slightly due to the Korean Won/USD conversion.  Jolse has free shipping all the time, ships internationally and gives out free samples.

image credit from jolse
disclaimer: this product was sent to me for review purposes. all opinions are my own and are unbiased