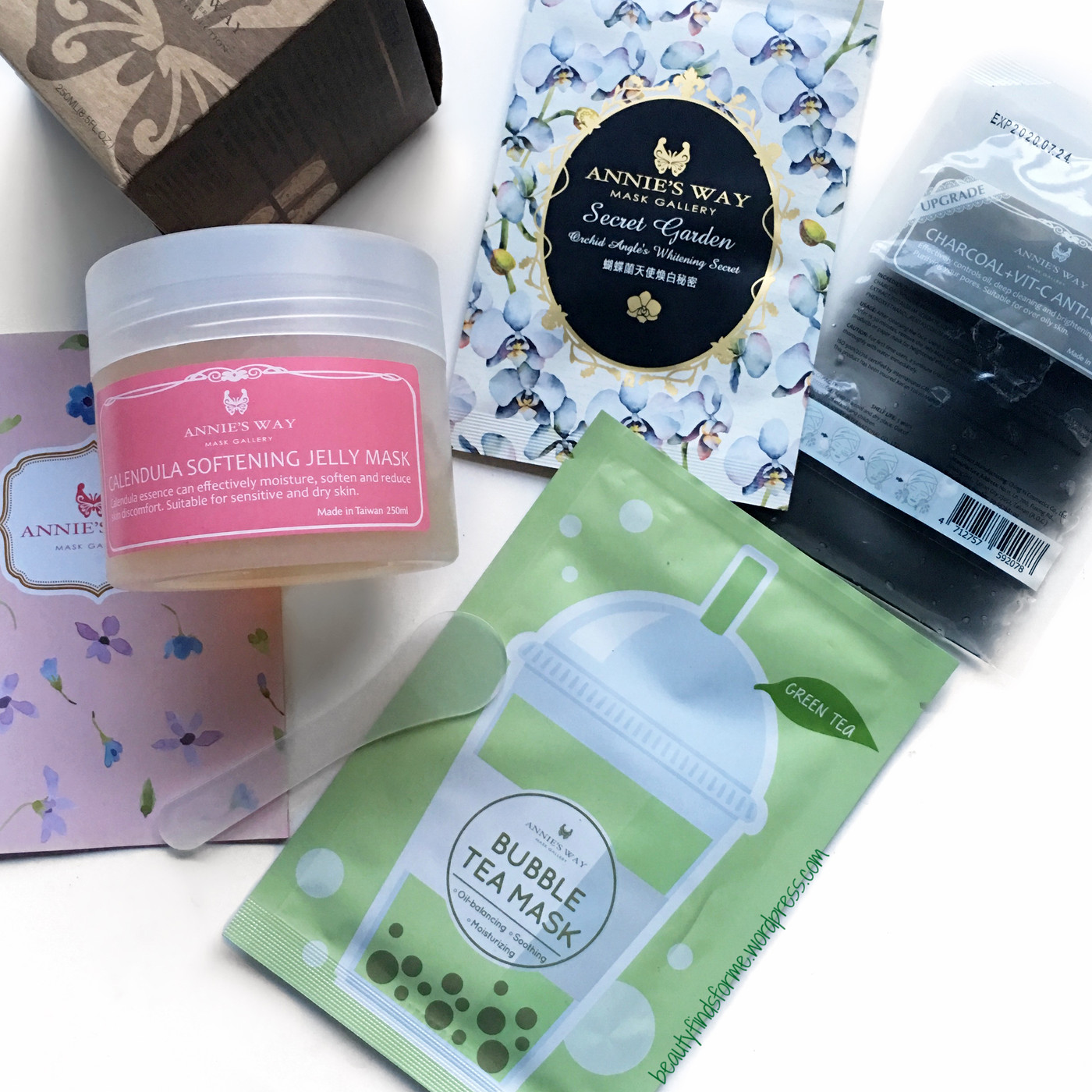 Annie's Way products are one of my favorite Taiwanese brands and I was introduced to them over 2 years ago!  They are infamously known for their jelly wash off mask packs and I have reviewed several Annie's Way products since I started using them (reviews)  ~  I love their Aloe Anti-Acne Jelly ~ so good for oily skin! Annie's Way sent me their brand new Bubble Tea mask in Green Tea (Oil-Balancing, soothing and moisturizing), plus a couple of jelly masks ~ a huge tub of their Calendula Softening (soothing, oil balance and moisturizing) and Charcoal Black (deep cleansing, purifying and pore clearing), along with a Secret Garden Orchid Angle's Whitening Secret Mask!  Thank you Annie's Way, for sending me these lovely items ~ did I mention how much I love Annie's Way products?
Skin Type/Concerns: Oily, blemish prone, pores, aging, hyper-pigmentation, fine lines/wrinkles
All reviews originally posted on Instagram.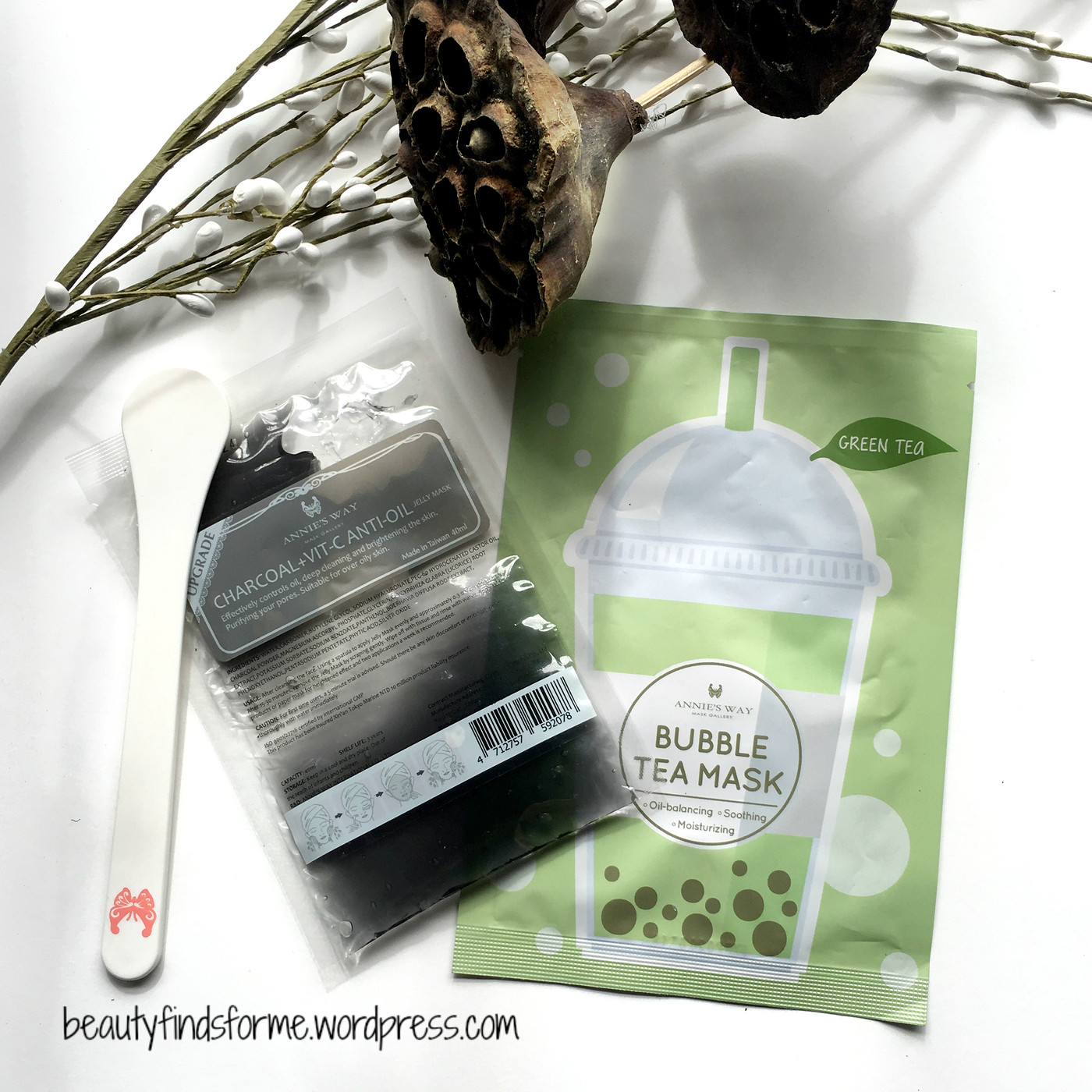 Multi-Masking with Annies Way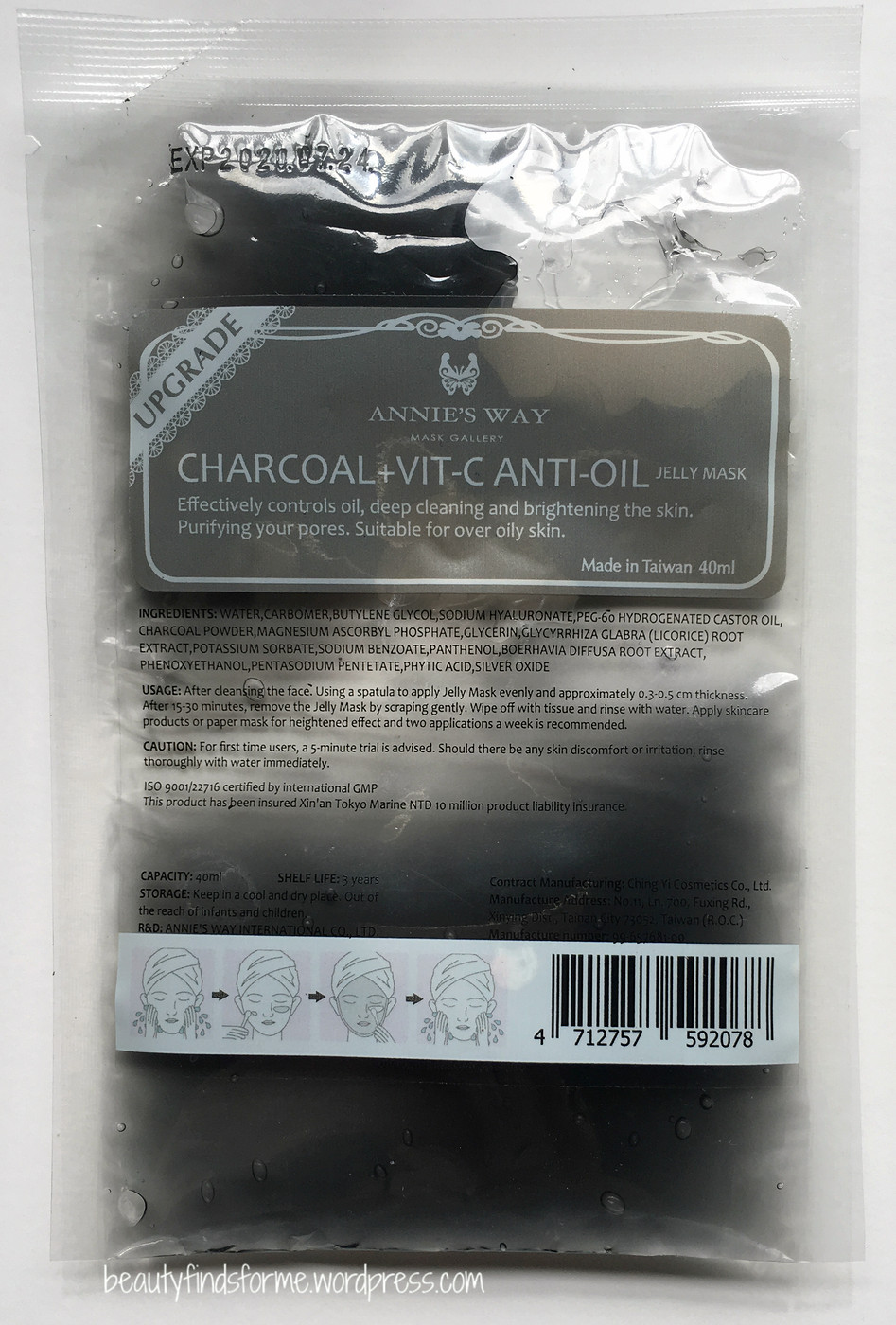 I decided to use the Charcoal + Vitamin C Jelly Mask, which is designed to control oil, deep cleaning your pores and brighten. This has charcoal to absorb excess oil and detox your skin, while phytic acid is a gentle AHA, naturally derived from 🍚rice. It is used for skin lightening and evens out your skin tone, by working to block the minerals that help form melanin (hyper-pigmentation). This also has sodium hyaluronate and glycerin for hydration and licorice and MAP, a stable vitamin C that is water soluble and non irritating, for brightening. I didn't really notice a scent with this mask and it is grey in color, so it is easy to see where I applied it.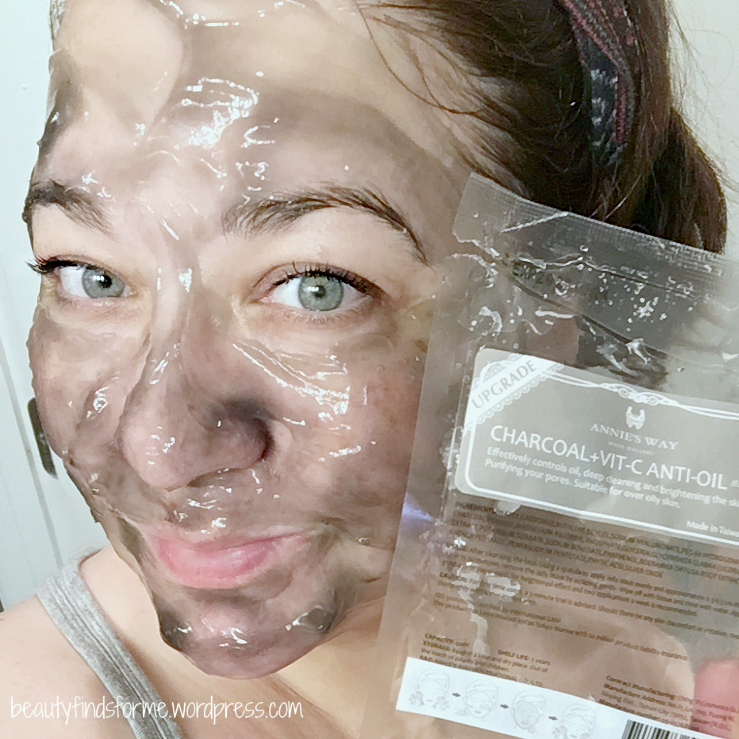 Apply a very thick layer of the jelly on your skin ~ too thin of a layer and it won't work properly. Leave on for 15 to 20 minutes and then use the plastic spatula to gently scrape off the jelly ~ this will lift off any dirt and excess oil that got sucked into the jelly while it was on your skin. After I did that, I rinsed off the excess amount and patted my face dry. I didn't notice a change in my pores, but overall, my skin felt refreshed and clean with this, with an overall brightness.
Ingredients: water, carbomer, butylene glycol, sodium hyaluronate, PEG-60 hydrogenated castor oil, charcoal powder, magnesium ascorbyl phosphate, glycerin, glycyrrhiza glabra (licorice) root extract, potassium sorbate, sodium benzoate, panthenol, boerhavia diffusa root extract, phenoxyethanol, pentasodium pentetate, phytic acid, silver oxide cosDNA analysis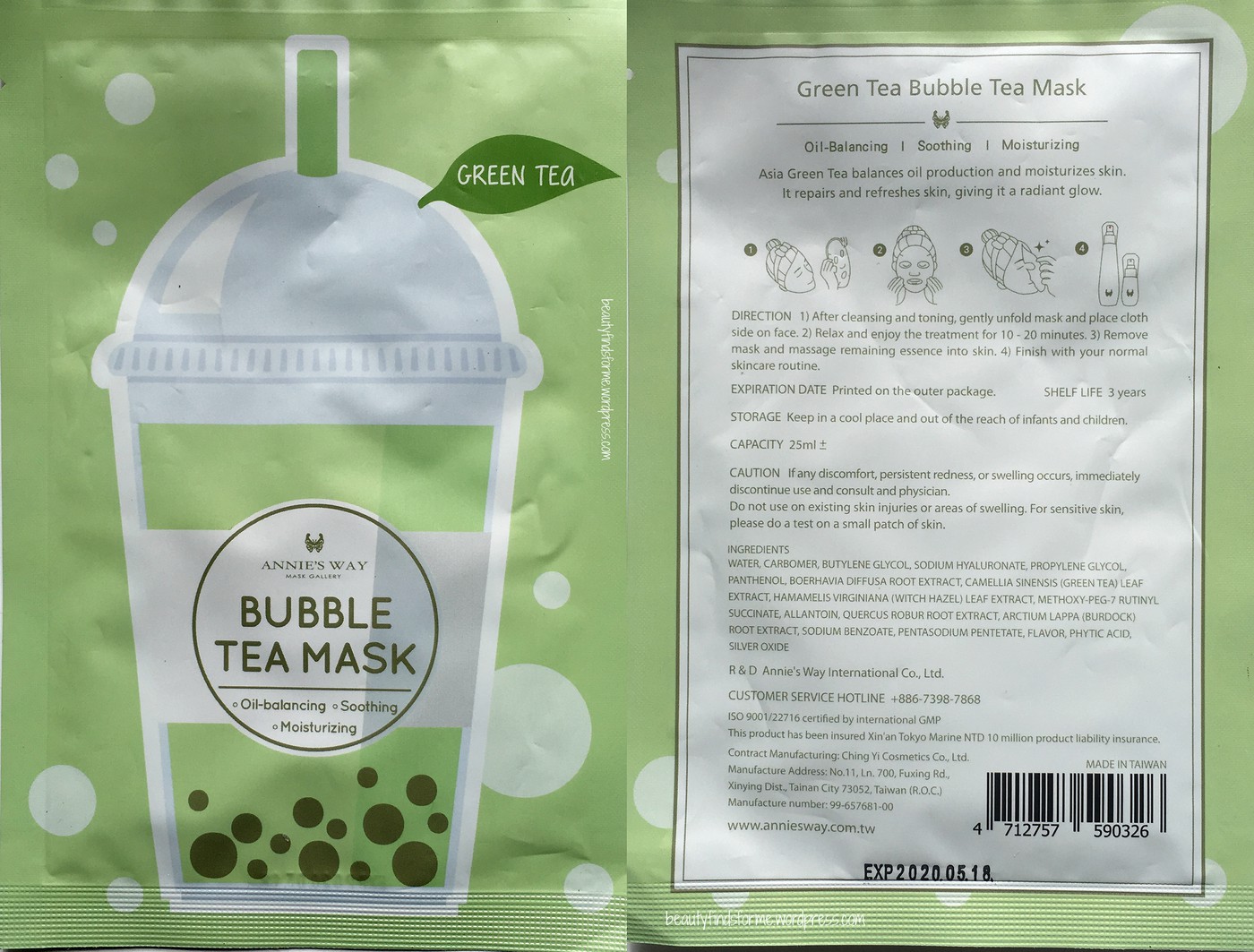 Annie's Way 🍵Green Tea Bubble Tea Mask This is their latest masks ~ they have several versions, but the green tea one is for oily skin, soothing, balancing and brightening skin, as this also has licorice and phytic acid. It also has silver oxide, which helps reduce and heal blemishes, due to its antimicrobial properties. 🌱Green tea is a powerful antioxidant with astringent and anti-bacterial properties and witch hazel soothes and calms skin, while also acting as a natural astringent as well. Oak (querus robur) is rich in tannins and is a powerful astringent and antiseptic, helping to clarify the skin without irritation. This mask is VERY thin, going back to the original Annie's Way masks that I have tried ~ it is protected with the pearl (plastic) paper and it smells like matcha!! Seriously, it smells like green tea to me!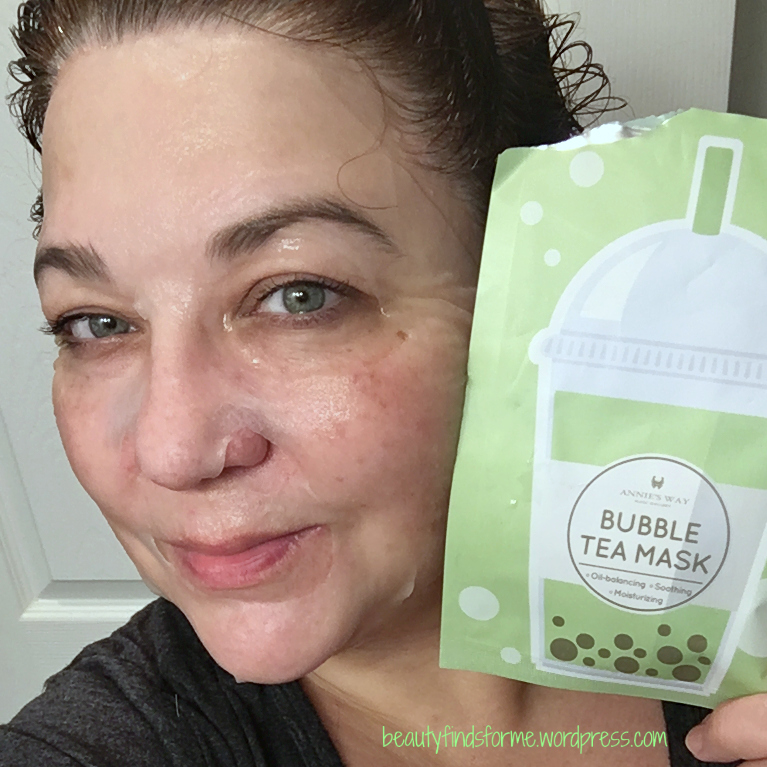 It is soaked with a watery, but slick essence and despite the thinness of the mask, I was able to put it on with no issues ~ it is like wearing nothing. The fit is really good, with only areas around my mouth area that needs more coverage. After 30 minutes, I removed this mask, which felt so wonderful on ~ very cooling and refreshing ~ and my skin was visibly brighter and more radiant. My pores were also tightened in appearance and like most Taiwan masks, my skin had a nice mattifying effect after the watery essence had dried down. I really love this mask and I plan on purchasing some of the other varieties too!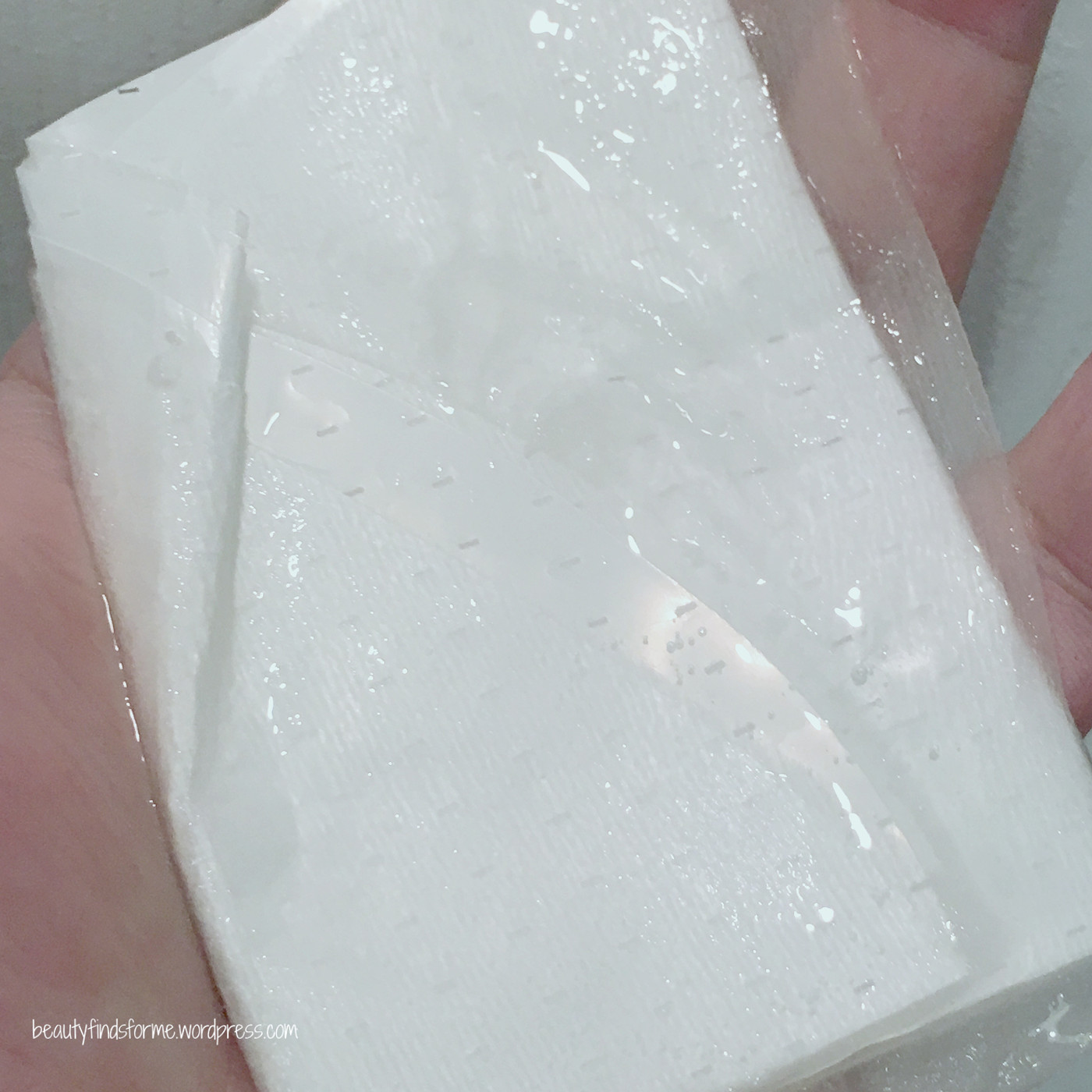 Ingredients: water, carbomer, butylene glycol, sodium hyaluronate, propylene glycol, panthenol, boerhavia diffusa root extract, camellia sinensis (green tea) leaf extract, hamamelis virginana (witch hazel) leaf extract, methoxy-PEG-7 rutinyl succinate, allantoin, quercus robur root extract, arctium lappa (burdock) root extract, sodium benzoate, pentasodium pentetate, flavor (fragrance), phytic acid, silver oxide cosDNA analysis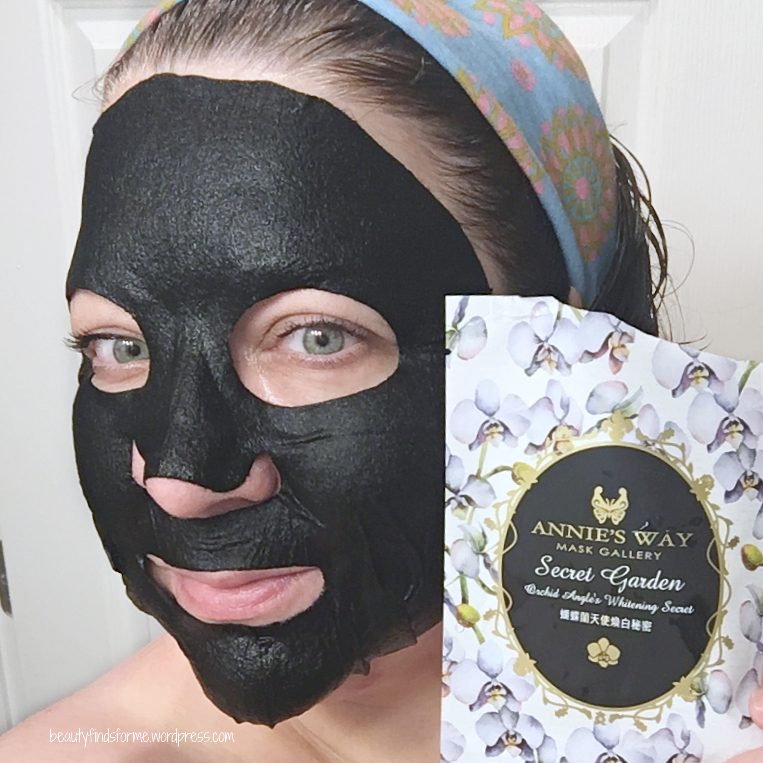 Annie's Way Secret Garden Orchid Angle's (Angel?) Whitening Secret Mask  I really love a good charcoal mask and this one is a brightening and exfoliating mask with mask, with vitamin C (ascorbic acid), arbutin and kiwi, which contain more vitamin C than oranges. It has hydrating and soothing properties with sodium hyaluronate, allantoin, cucumber and chondrus crispus. Vanilla (ie vanilla orchid), which antibacterial and anti-inflammatory, which helps heal blemishes and soothe skin. It also has powerful antioxidant benefits due to vanillin, which contains polyphenol. Okay, not a lot of essence in this mask, and it really doesn't have a scent either. The mask is bit on the smaller side, as it barely covers my huge face, but it might work for a lot of people. The eyes are cut really close too. Other than that, the mask material is really plush and soft and I was able to keep this on for 30 minutes before removing.  My face looked brighter overall and very hydrated, without a sticky or tacky residue and it left my face feeling mattified. This is a great morning mask, for those of us who like to mask in the morning ~ as it dries down quickly and leaves your cool and hydrated. Have you tried any of Annie's Way's Secret Garden Masks?
Ingredients: Water, Carbomer, Butylene Glycol, Sodium Hyaluronate, Chondrus Crispus Extract, Hexylresorcinol, Collagen, Ascorbic Acid, Tocpheryl Acetate, Panthenol, Dipotassium Glycyrrhizate, Allantoin, Cucumis Sativus Extract, Alpha-Arbutin, Propylene Glycol, Vanilla Planifolia Fruit Extract, Actinidia Chinensis Fruit Extract, Fragrance,Methylisothiazolinone, Iodopropynyl Butylcarbamate cosDNA analysis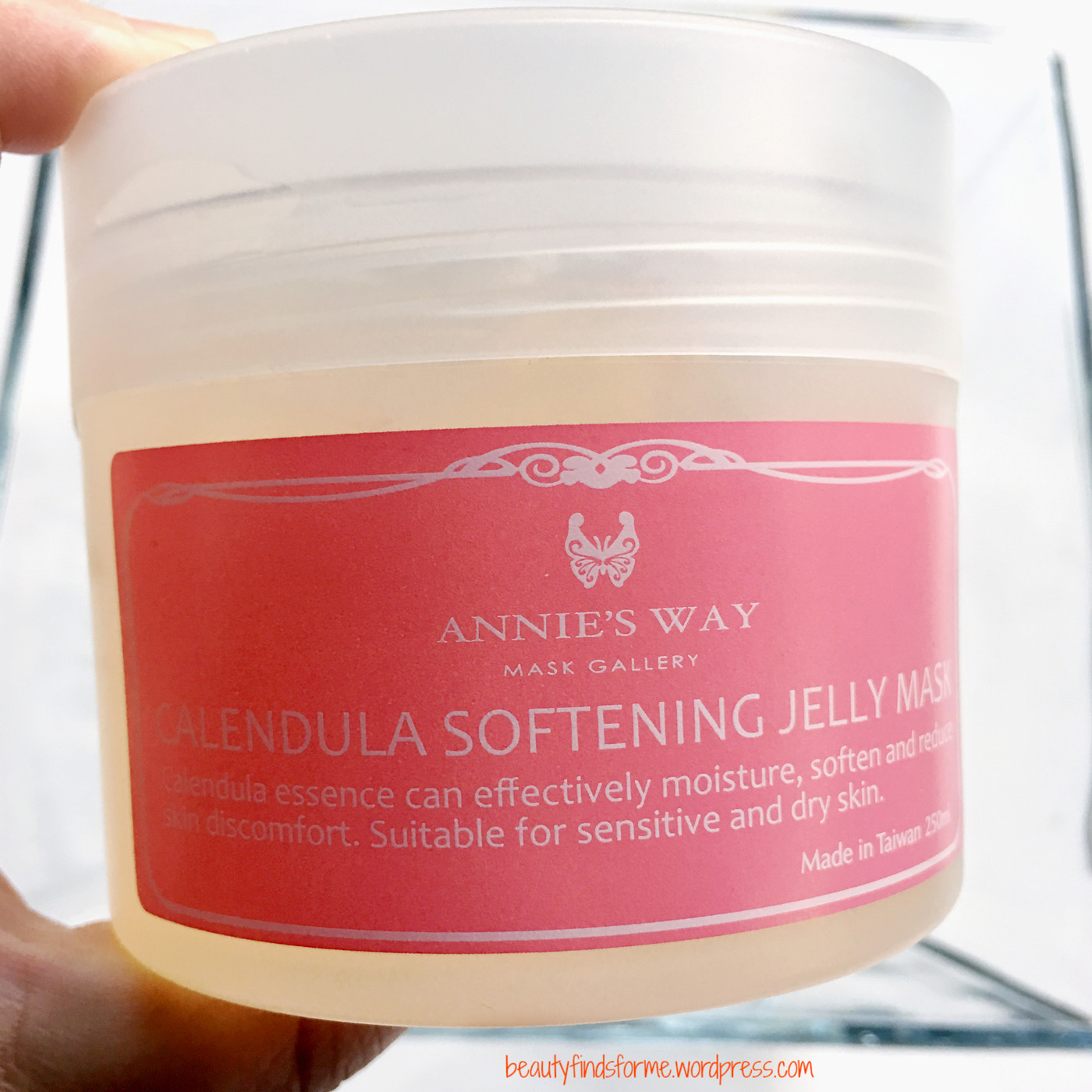 Annie's Way 🌼🌼Calendula Softening Jelly Mask  I love jelly wash off masks and Annie's Way was one of the first brands that really turned me onto these fun, multi-use skincare product! Not only I do I use them as a traditional jelly mask ~ just apply thickly on clean, dry skin; wait 30 minutes; scrape off with spatula ~ but I also have used jelly masks as a night pack as well ~ remember to patch test and always rinse off mask when done.  This make-yer-own-jelly-mask is not an Annie's Way hack, but just one that I do.

Once of my favorite ways, however, is to make my own jelly sheet mask! You can just apply the jelly mask on your face first and then slap a sheet mask over it, but I like to prep mine by first taking an inexpensive sheet mask, place it in a bowl and then apply the jelly all over it in a thick layer. I then cover the bowl and put it in the frig to "marinate" for about 15 minutes. This not only cools the jelly but I also think it is sinks into the sheet mask better. I take it out of the bowl and apply to my face and I can leave this on for about an hour, as I use a lot of jelly!

With the Calendula jelly, which has a light floral scent, it really has a nice cooling and refreshing feeling on my skin and I feel that by being able to leave it on my face for so long, I am also getting the most out of the calendula benefits ~ a soothing herbal ingredient that helps calm your skin, reducing inflammation and redness. This also has another calming ingredient, chamomile as well as brightening in licorice root. After removing the mask, any excess on my face, I use the scraper to gently remove most of the jelly and then tissue the rest off, and rinse. My skin looks brighter and less red, feels so soft and hydrated, without any greasy or oily residue. Have you tried using your jelly masks this way? What are your favorite Jelly Masks?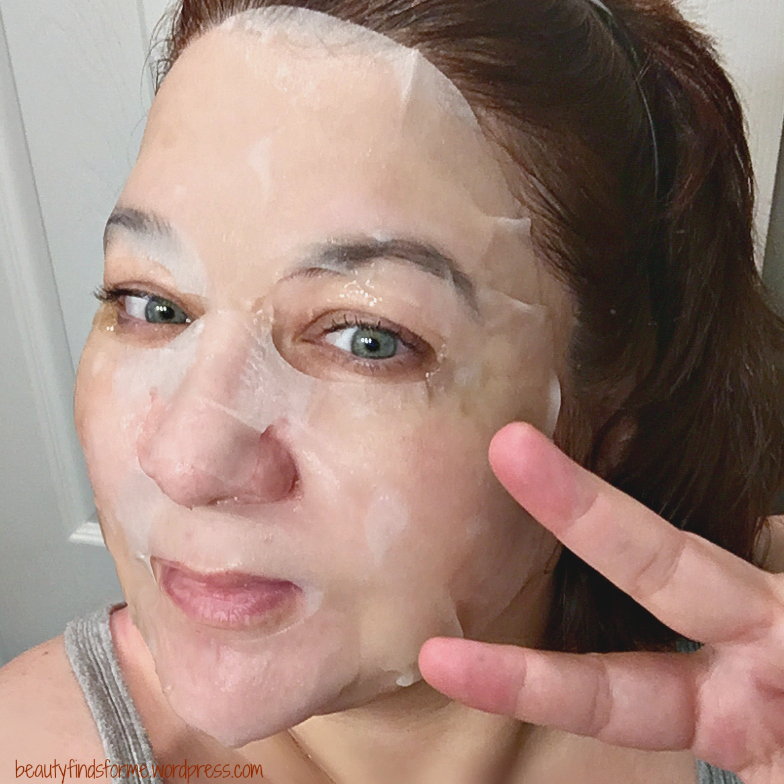 Ingredients: water, carbomer, sodium hyaluronate, PEG-60 hydrogenated castor oil, glycerin, panthenol, fragrance, calendula officinalis flower extract, chamomilla recutita (matricaria) flower extract, sambucus nigra flower extract, propylene glycol, glycyrrhiza glabra (licorice) root extract, sodium benzoate, citric acid, methylisothiazolinone, iodopropynyl butycarbamate  cosDNA analysis


This is a nice selection of masks from Annie's Way ~ a brand new release with their Bubble Mask, a charcoal black mask and two quite different jelly mask packs.  Have you tried any of Annie's Way's masks?  Which ones did you try and how did you like them?   I hope this mask round up review was helpful to you and that you will purchase some!

Where to Purchase
Speaking of purchasing, you can get Annie's Way masks at several shops.  I have shopped at Beautibi, MiiruShop and YesStyle personally with no problems and recommend them.  Amazon USA and eBay are also solid vendors, but always remember to check the seller's scores before purchasing! 
In the USA
Beautibi  has a selection of individually sized jelly masks and the Secret Garden masks.  Save $5 on 1st purchase at Beautibi  If this code stops working, please let me know. For some reason, they "expire" and I have to create a new one.  Tons of free samples, free shipping USA for $50.00+, Canada $100+ USD.  They do ship internationally, ask for rates.
MiiruShop  Miiru Shop specializes in Taiwanese skincare brands only and has a selection of Jelly Masks and Secret Garden masks.  Free Shipping: USA $50+, Canada $75+, International $100+ USD. Free custom samples in each order
Amazon USA has a small selection of jelly masks in full sizes.
International Global
YesStyle has a lot of Annie's Way products ~ from jelly masks, to their original silk thin masks, Secret Garden masks and the new Bubble Tea masks.  They also carry skincare items, such as toners, cleansers and more.  Click here to see the full selection of Annie's Way products at YesStyle.   Free USA shipping $35.00+, very stingy on samples.
eBay has a lot of items ~ mainly jelly masks, but also some facial sheet masks, including the new Bubble Tea masks.
[ disclosure: products received for review purposes. blog contains affiliate/referral links ]