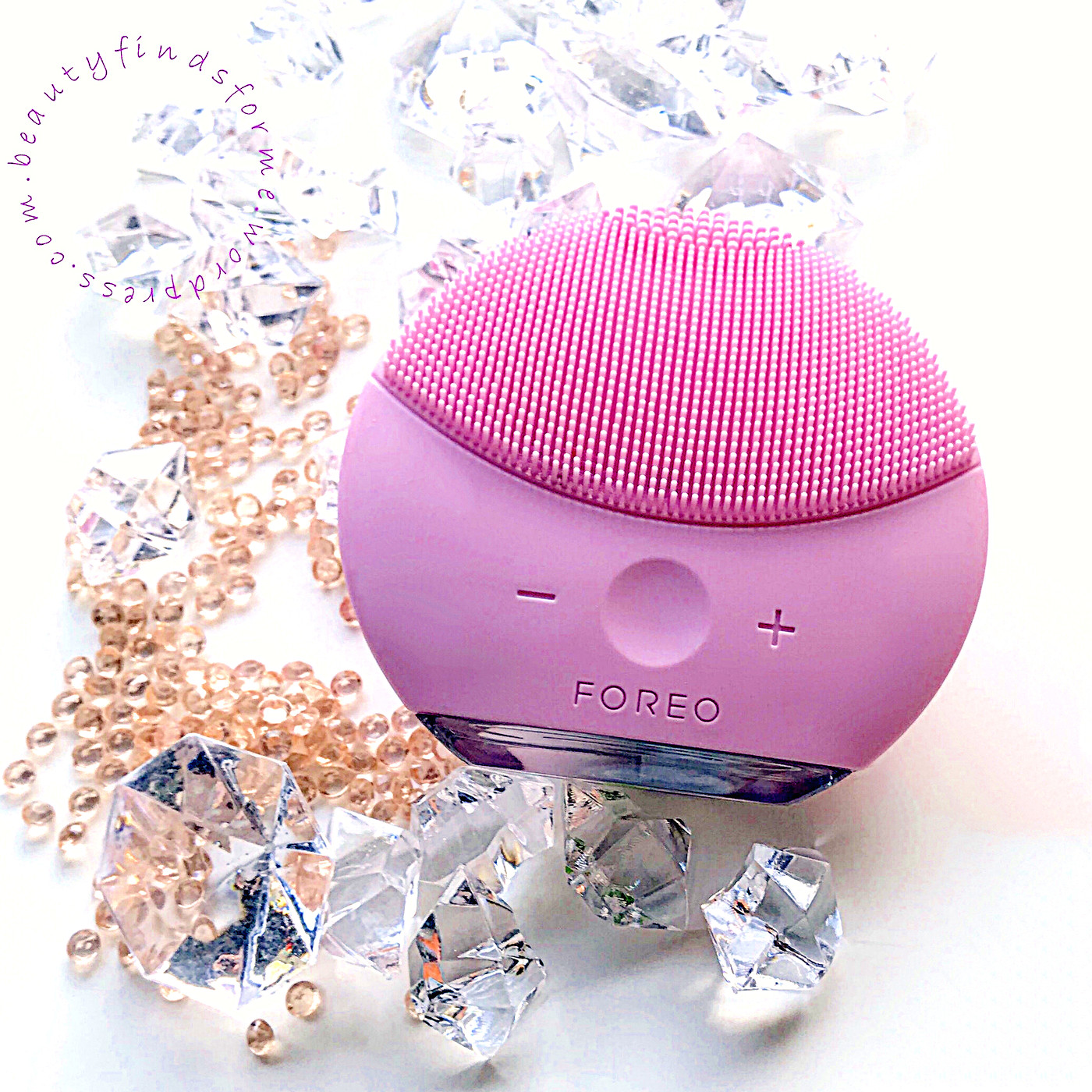 Several years ago, I received the Foreo Luna Mini from Rakuten Affiliate Network and I have never looked back.  I love my Luna and I use it daily.  It is one of the best beauty cleansing devices out there, if not THE best and I even use it with just water.
Skin Type/Concerns: Oily, blemish prone, pores, aging, hyper-pigmentation, fine lines/wrinkles
All reviews are my own honest opinion and  I never have been asked to write copy for a brand.  This blog post might contain promo codes, affiliate and referral links, which using my links will help generate a small commission that helps support my blog at no extra cost to you. 
Foero is a Swedish based company that has created a line of skin and beauty devices, including Luna 2, Mini Luna 2,  Luna foto (so many Luna's),  UFO ~  smart sheet mask treatment, ESPADA ~  a blue light acne treatment, IRIS ~  eye T-Sonic massager,  and ISSA ~  sonic pulse toothbrush.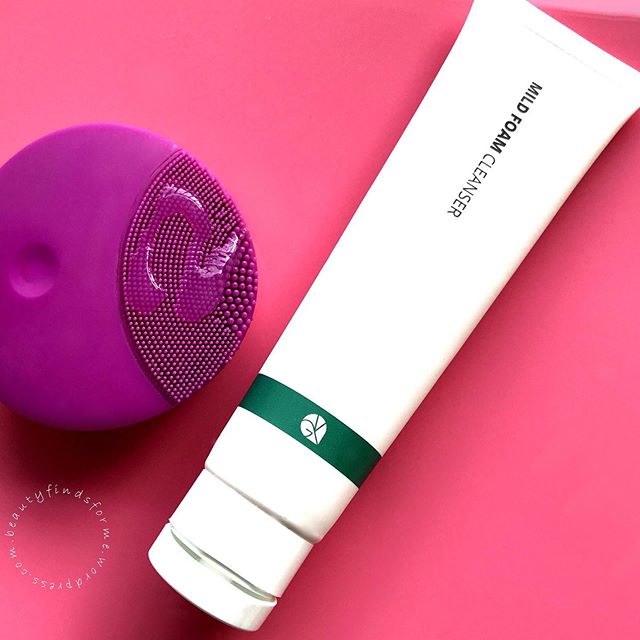 My original Luna is the Luna Mini, which I have been happy with for several years now.   It won the 2014 Elle Beauty Award and this device is about the size of my palm.  The Luna Mini is covered in silicone and then has soft bristles on both sides of the top.  It is waterproof, rechargeable and a full charge lasts 300 uses ~ in fact, I have had to purchase the USB charger three times now, as I keep forgetting where I put it from year to year. Luna Mini has two speeds and it pulsates at 8,000 T-Sonic™ ~ transdermal sonic ~  every minute.   The bristles are rounded and that means it is gentle and non-abrasive.  This little device leaves my skin super soft and smooth.    So I was very excited when Foreo reached out to me to not only give me an exclusive promo code, but to send me the Luna Mini 2 ~ and do a comparison between the two!
The Luna Mini 2 goes beyond Luna Mini ~ It is slightly larger and the soft bristles occupy more space on the device, so there is more facial area you can cover with one swipe.  It still has the little soft depressed spot that you press to turn on and off.  The bottom of the device still lights up when you press the buttons.  Woops, did I say buttons?  Yes, I did!  The Luna Mini only has that one switch and I would have to press it 4 times to turn it off, as that switch also controlled the speeds.  The original Mini only had 3 pulsating speeds, thankfully.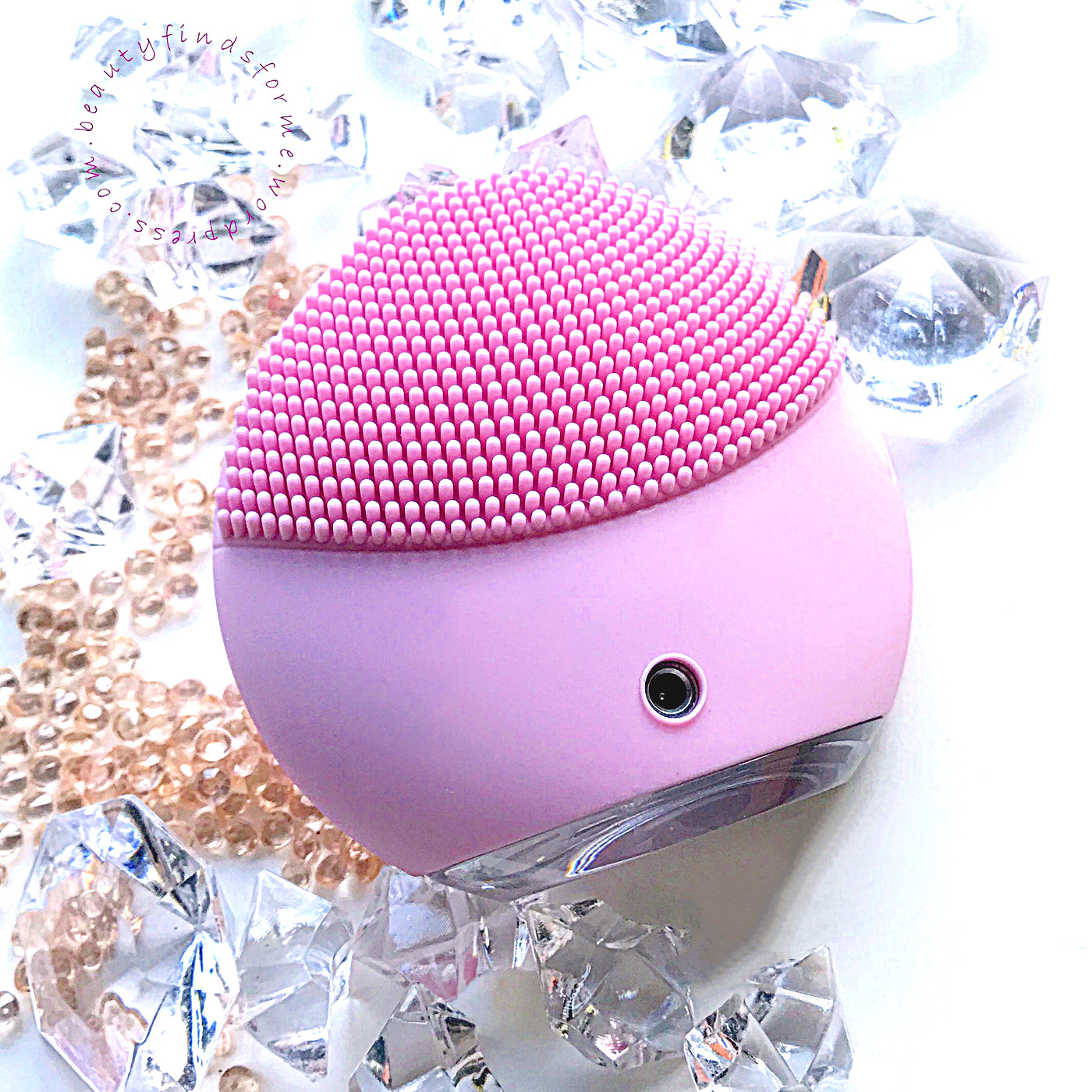 The Mini 2 has two more buttons on either side of the middle button.  The middle button is only to turn it on and off.  The left side switch is marked as -, as in negative and the right side switch is marked as +, as in plus.  It now has 8 speeds and you can customize the vibrations and pulsing by pressing the + to increase the intensity or -, to decrease it.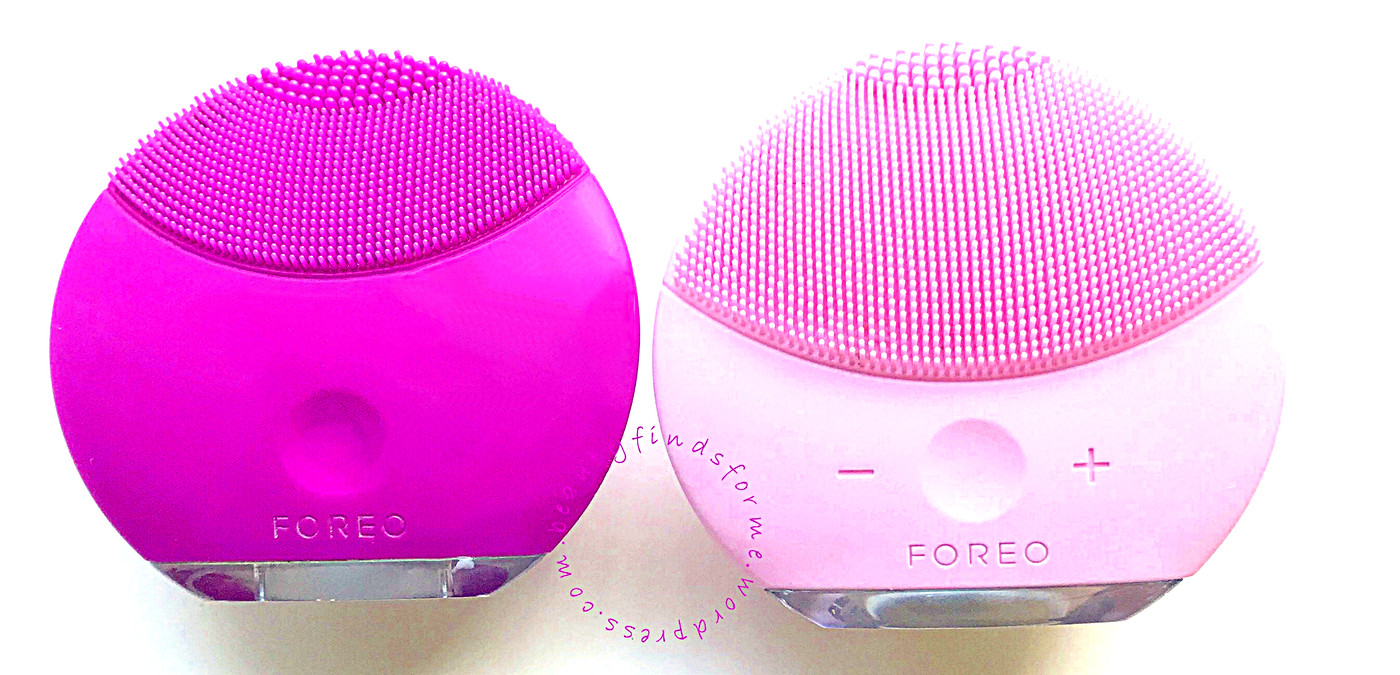 Due to these 8 speeds, I felt the Luni Mini 2 is a lot more powerful, even though it is still pulsating at 8,000  per minute, just like the original Mini.  Another cool thing is that if you just turn it on and use it at its default intensity, it will cycle through a facial for you ~ every 15 seconds, the device will "hiccup" and the light will flash, letting you know to move to the next quadrant on your face.  After one minute, the device will "hiccup" twice letting you know that you have cleansed your face for a minute, but it won't turn off, if you wish to continue using it. 
I love using my Luna Mini 2 with most every type of cleanser ~ foaming cleanser, gel cleansers and enzyme powder cleansers, this baby will help really foam up even the hardest to foam gel cleanser!  I even use it with milk cleansers and oil cleansers as it really aids in getting that cleanser do its job and removing the majority of dirt, oil, dead skin cells and makeup.   Foreo states that their Mini 2 will wash away 99.5% of impurities on your skin! 
The bristles are soft silicone and they almost feel too soft, but once this little baby starts to pulsate, they gently work their magic, cleansing and also smoothing my skin.  My skin always feels so soft and smooth when I use my Foreo and sometimes, I will just apply water to my face and massage it with my Luna Mini 2.  I feel this helps remove any soap film I might have on my skin and extra dead skin cells.  I also use my Luna Mini 2 on my neck area, to help smooth and refine my skin texture there.   I also feel that my skin has been exfoliated and cleansed, my skincare products seem to absorb better into my skin afterwards.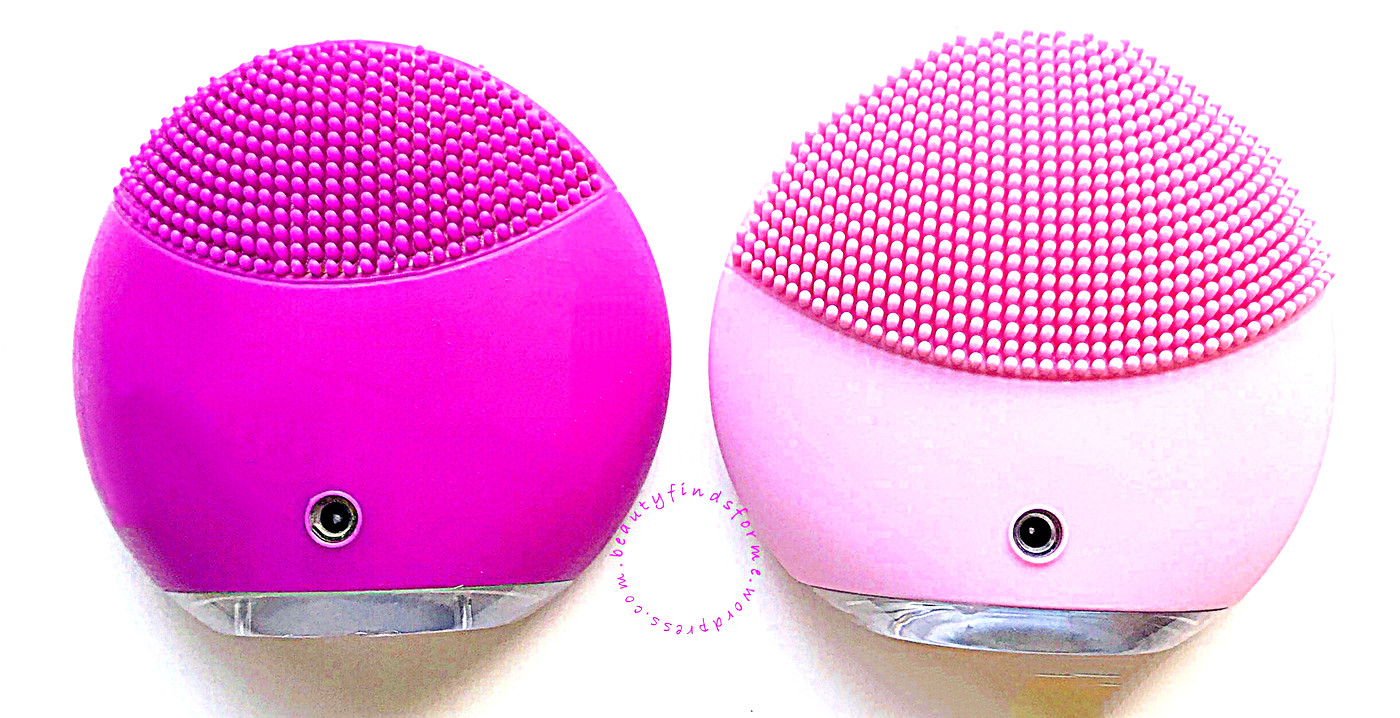 The silicone also is naturally resistant to bacteria and is thirty five times more hygienic than nylon bristles cleansing brushes ~ to clean, just rinse with warm water and let air dry.   Do not boil it or put it in a hot dishwasher!  I have had no issues with my original Luna Mini at all and I just clean it while I am in the shower.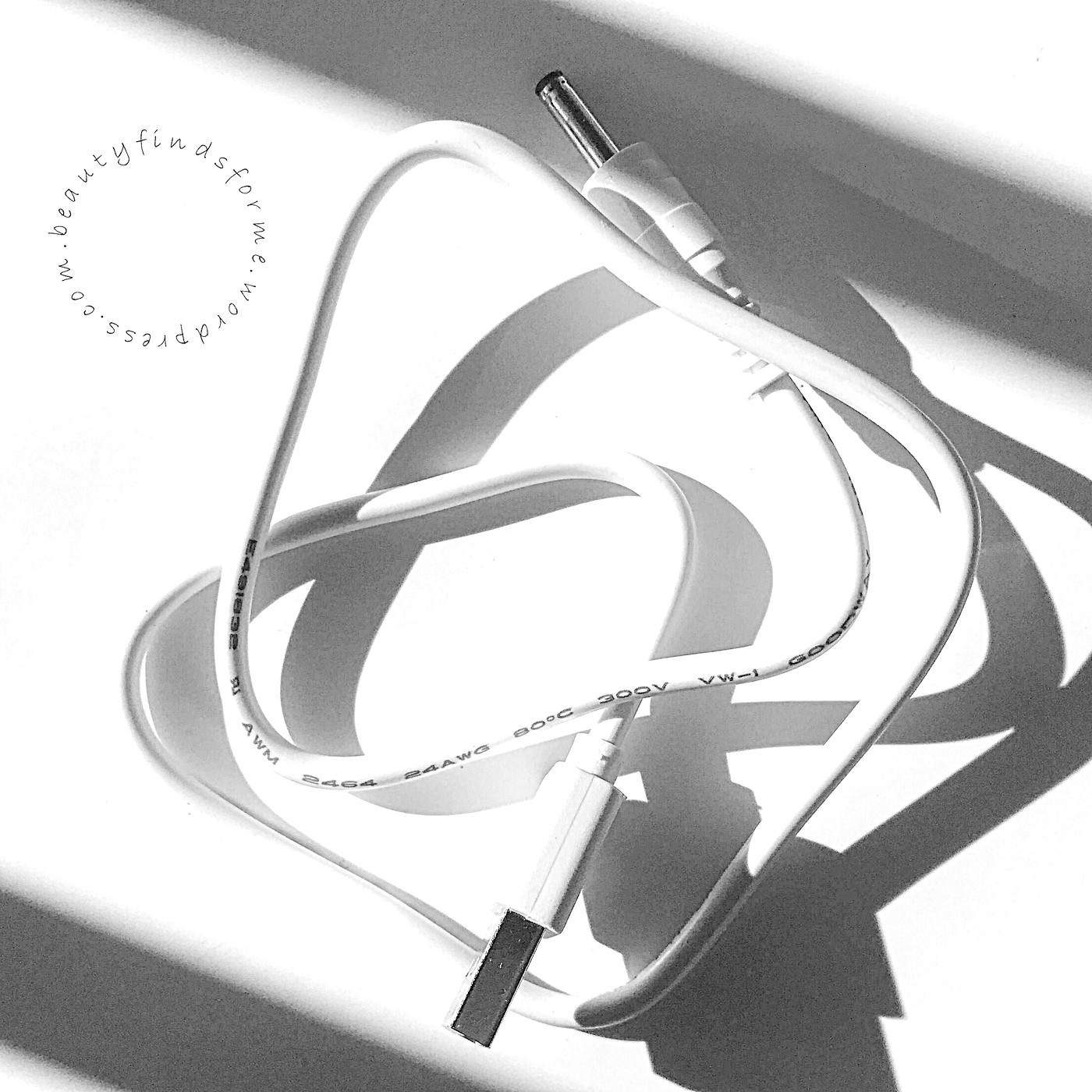 I also mentioned the charging… Every year, around Thanksgiving, as I received my original Luna Mini in November, my Luna would die and need to be recharged, as it lasts at least 300 days for me on ONE single charge!   This comes with its own USB charge cord, so don't try and use any USB charge cord, as it could damage your Luna.  I would always misplace my USB charge cord, as I couldn't remember what I did with it a year ago.  Thankfully, Foreo sells the USB recharger cords for $19.00, so I now own several!  
Foreo's are not inexpensive, but they do come with a 2 year limited warranty and a 10 year quality guarantee. When you purchase from Foreo's site, they also have free shipping with purchases $50.00 and over.  Foreo does ship to many countries worldwide as well! 
Foreo takes all different types of payments:  major credit cards: MasterCard, Visa, Discover, American Express, JCB International Asia;  Paypal, Alipay, Amazon Pay and if you live in the USA, you can use flexible payments with Afterpay.   I have a great promo code too ~ save 25% off the following items until the November 15th, 2019  with affiliate code UNBOXING25
[ product received in exchange for an honest review ]