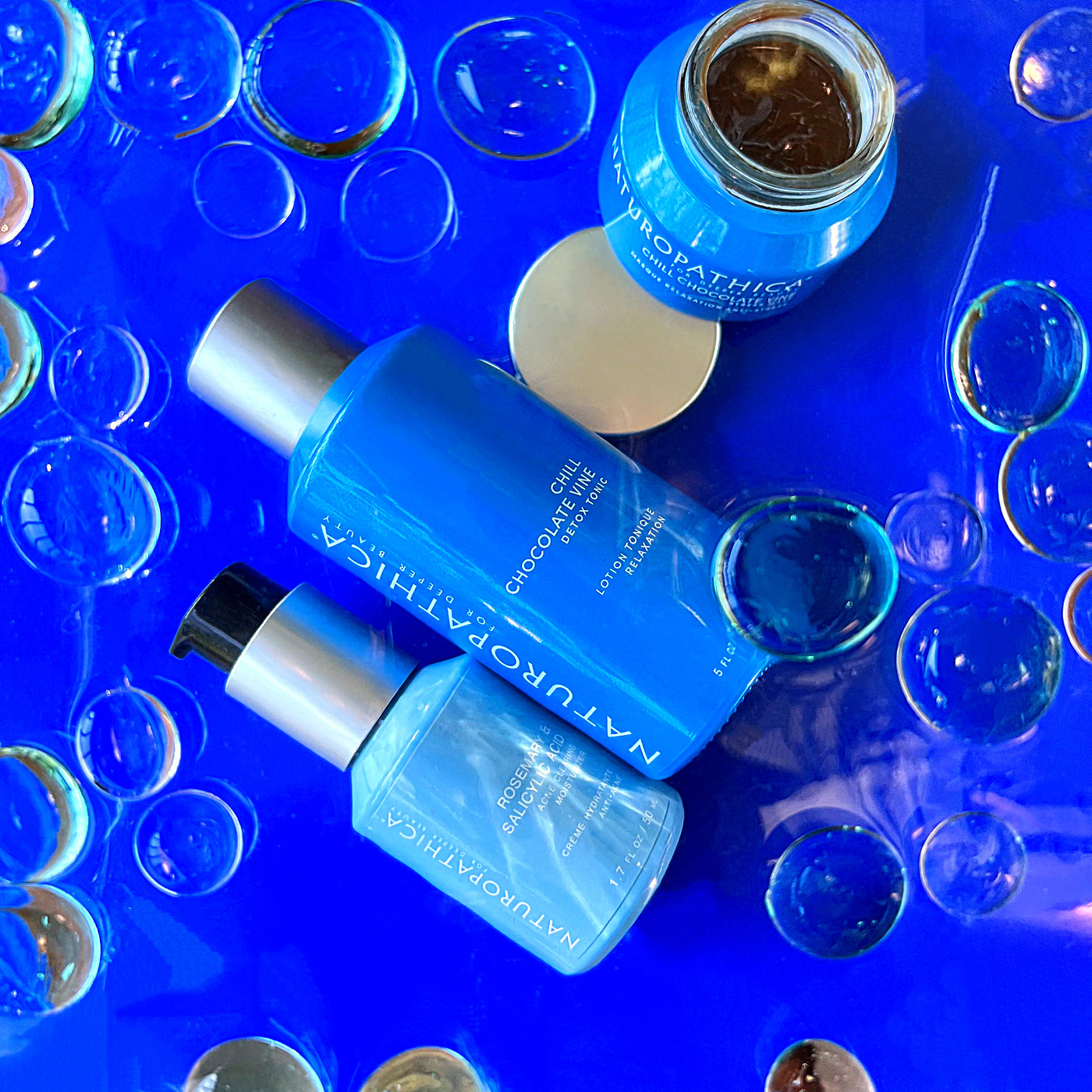 Naturopathica makes the GOLD standard for Pumpkin Enzyme Masks ~ Their Pumpkin Purifying Enzyme Peel Mask is amazingly wonderful, leaving my skin glowing and clear without any irritation.  I really need to do a full review of this mask!  At any rate, I have been looking over Naturopathica for a while on their new releases and I was so happy that I was selected to review their latest three products ~ all for congested and/or oily skin types!  I received these complementary from Naturopathica for review purposes. Pairing herbal remedies with modern science, Naturopathica is a Leaping Bunny Certified, cruelty free brand with many vegan products.  They believe in preventing skin issues instead of just treating the symptoms, that your skin reflects the inner body health and they prioritize sustainability, from the materials they use to how they transport their products. 
Skin Type/Concerns: Oily, blemish prone, pores, aging concerns with fine lines/wrinkles and hyper-pigmentation
I received these products complementary to review and was not paid.  All reviews are my own honest opinion and  I never have been asked to write copy for a brand.  This blog post might contain promo codes, affiliate and referral links, which using my links will help generate a small commission that helps support my blog at no extra cost to you.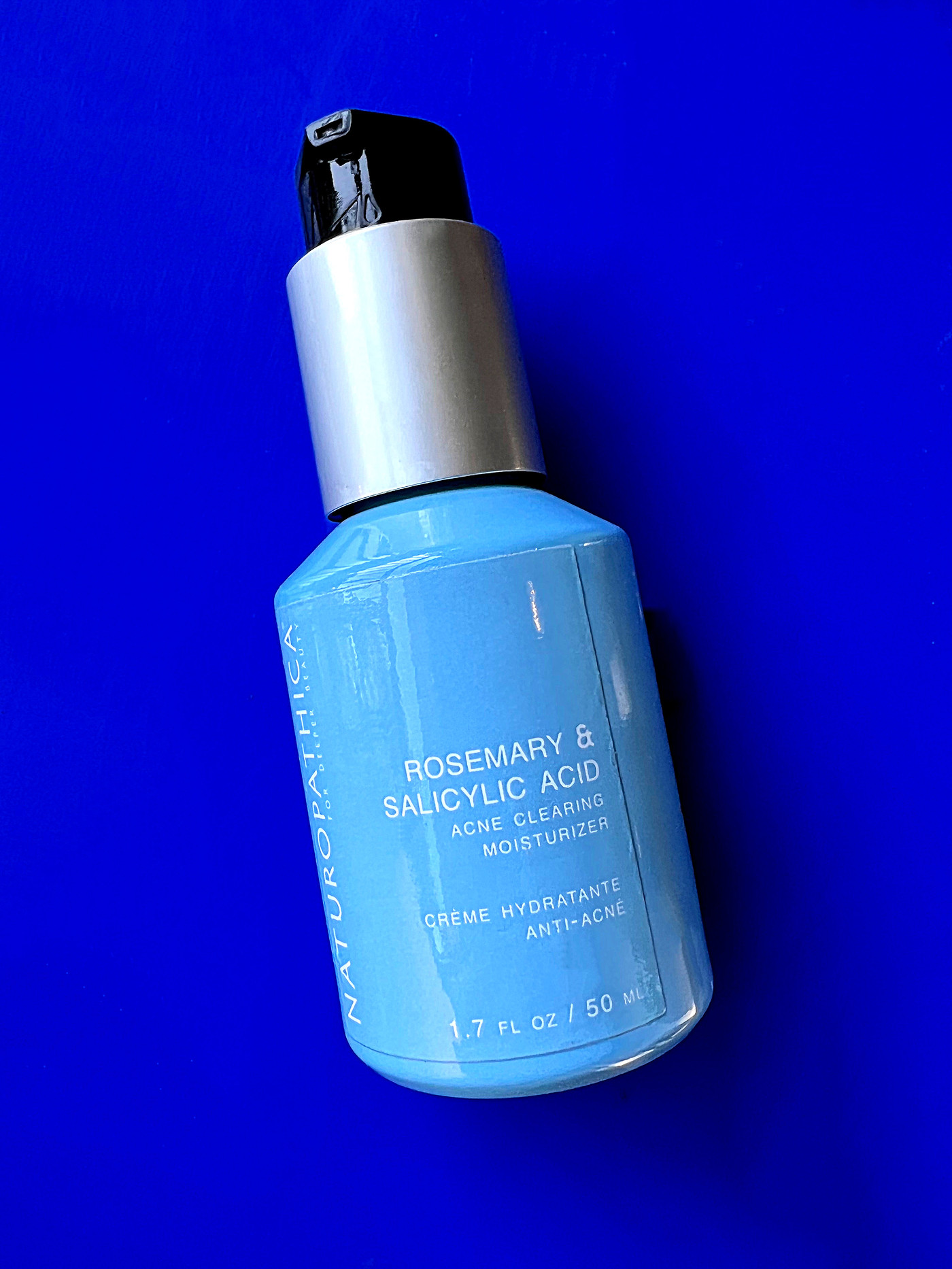 Naturopathica Rosemary & Salicylic Acid Acne Clearing Moisturizer ~ once I saw the name of this product, it was like it was made for me!  This contains 2.0% BHA salicylic acid, great for congested skin as it helps go deep into pores, breaking down old sebum, dirt and debris and unclogging those pores.  Rosemary is another great pore care ingredient, as it has antimicrobial effects and prevents bacteria from infecting pores. AHA citric acid will gently exfoliate and promote cellular turnover, so it will help brighten and smooth your skin.  This also contains spearmint oil, which helps detox and absorb excess oil
Bixa orellana (annato) is a powerful antioxidant due to its carotenoids. Skin repairing carotenoids help stimulate and aid in the production of collagen and elastin, helping to smooth wrinkles. Quince leaf extract is an anti-inflammatory, so it helps repair  while calming and soothing skin. Glycerin and sodium hyaluronate are hydrating humectants that will attract and bind moisture to the skin.  This does have essential oils in it, but all of Naturopathica products have that.  It is part of their brand and since I am not sensitive to essential oils, I do not mind them.
Active Ingredient: Salicylic Acid 2% Inactive Ingredients: Water, Caprylic/Capric Triglyceride, Glyceryl Stearate, Coconut Alkanes, Cetyl Alcohol, Glycerin, Stearic Acid, Glyceryl Stearate Citrate, Stearyl Alcohol, 1,2-Hexanediol, Xantham Gum, Cydonia Oblonga Leaf (Quince) Extract, Citric Acid, Caprylyl Glycol, Maltodextrin, Bixa Orellana Seed Extract, Citrus Limon (Lemon) Peel Oil, Tocopherol, Spiraea Ulmaria (Meadowsweet) Flower Extract, Rosmarinus Officinalis (Rosemary) Leaf Oil, Mentha Viridis (Spearmint) Leaf Oil, Rosmarinus Officinalis (Rosemary) Leaf Extract, Citrus Medica Limonum (Lemon) Peel Extract, Sodium Hyaluronate cosDNA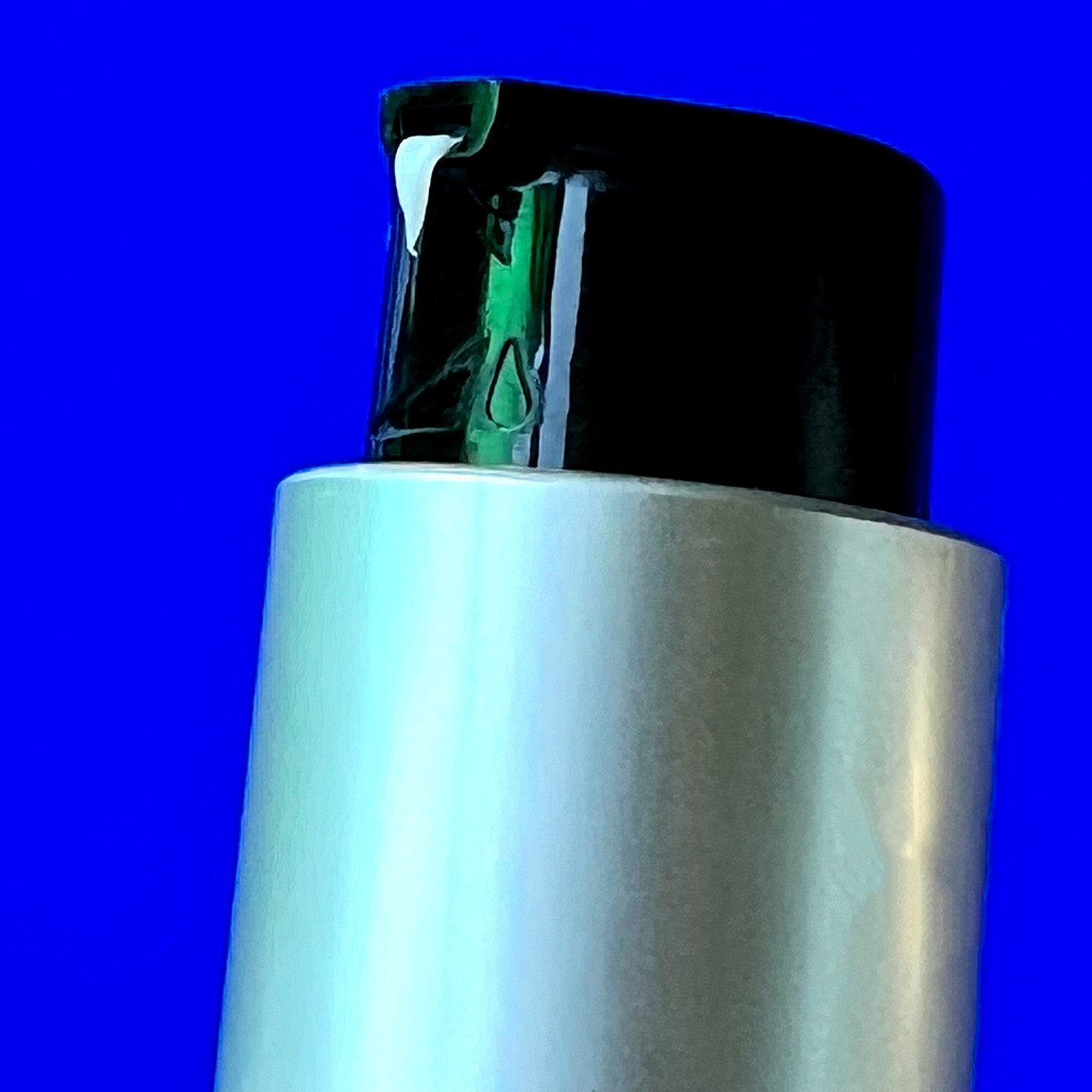 This smells so wonderful!  It does have a minty rosemary herbal scent ~ not too strong, though.  Just enough and it does disappear quickly.  This lightweight moisturizer has a soft creamy texture but it is a little strange ~ it almost applies streaky on my skin, but after a minute or two, it smooths out and dries down nicely.

This has a matte finish to it, so I really appreciate that a lot, and it isn't drying on my skin.  I love using this to help combat any new blemish bumps and it is very helpful to control my oil shine as well.   
Another new release is their Chocolate Vine Collection, which helps treat stress-reactive skin using not only traditional medicine herbs but also with aromatherapy. Akebia quinata, or five-leaf akebia or chocolate vine, is used in traditional Korean medicine and has had clinical studies that show that it has antiglycation and antioxidant properties (source) This woody vine protects our dermis from oxidative stressors and helps slow down cellular aging by inhibiting cellular senescence, which accelerates the more we get older.  It's antiglycation benefits help prevent the breakdown of collagen and elastic and helps reduce sagging, wrinkles and deep lines.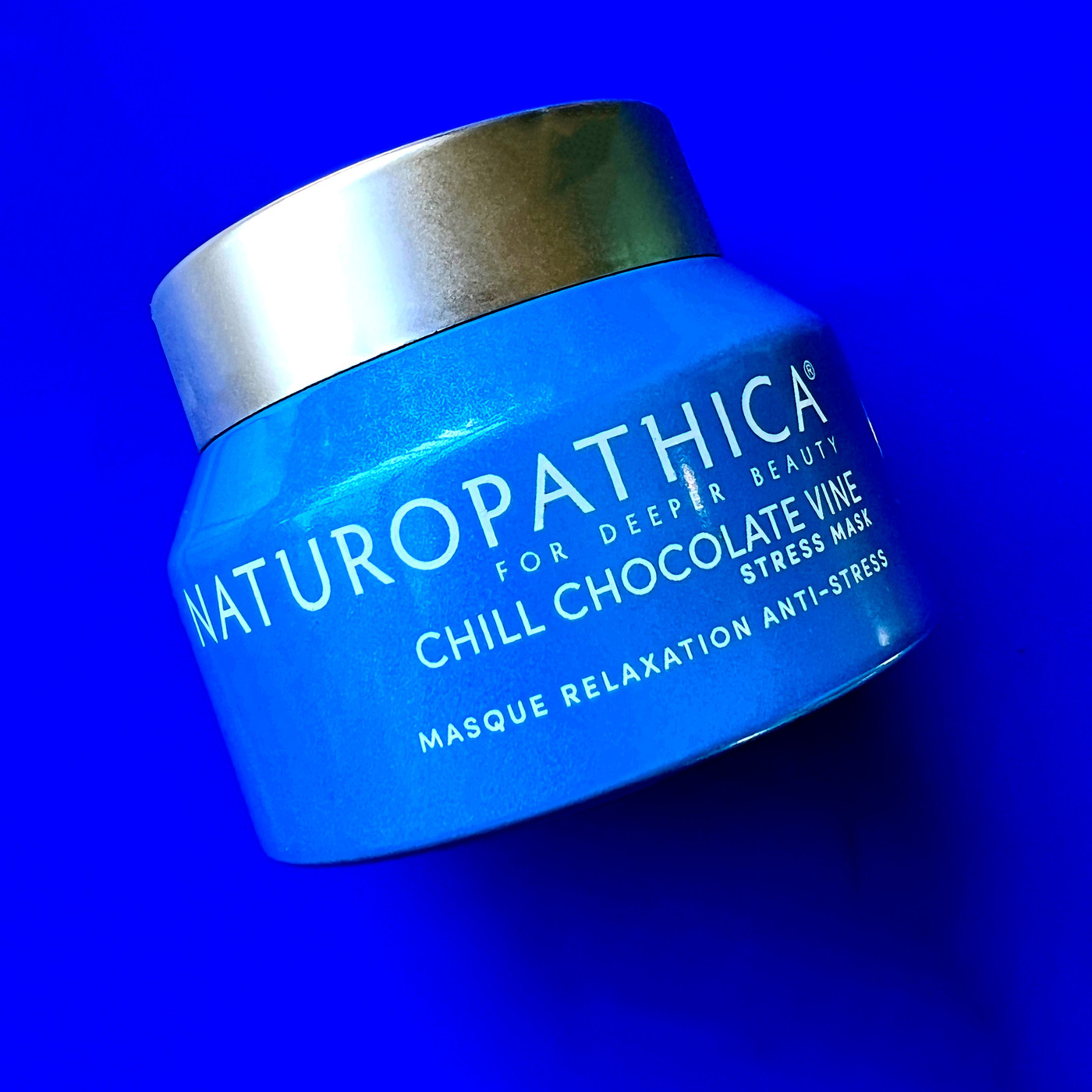 Naturopathica Chill Chocolate Vine Stress Mask ~ This looks and smells like a rich chocolate pudding.  But don't eat it!  I remember years ago, Wonderuci Real Cacao Brightening Mask was a huge hit for me, as it helped brighten and provide pore care for my skin.  However, it was very sticky and goopy and I have no idea if this mask is even produced anymore.  This wash off mask is very lightweight in its texture, not sticky and not goopy. This has the chocolate vine ingredient, of course, as well as skin brightening, anti-inflammatory, pore-care niacinamide.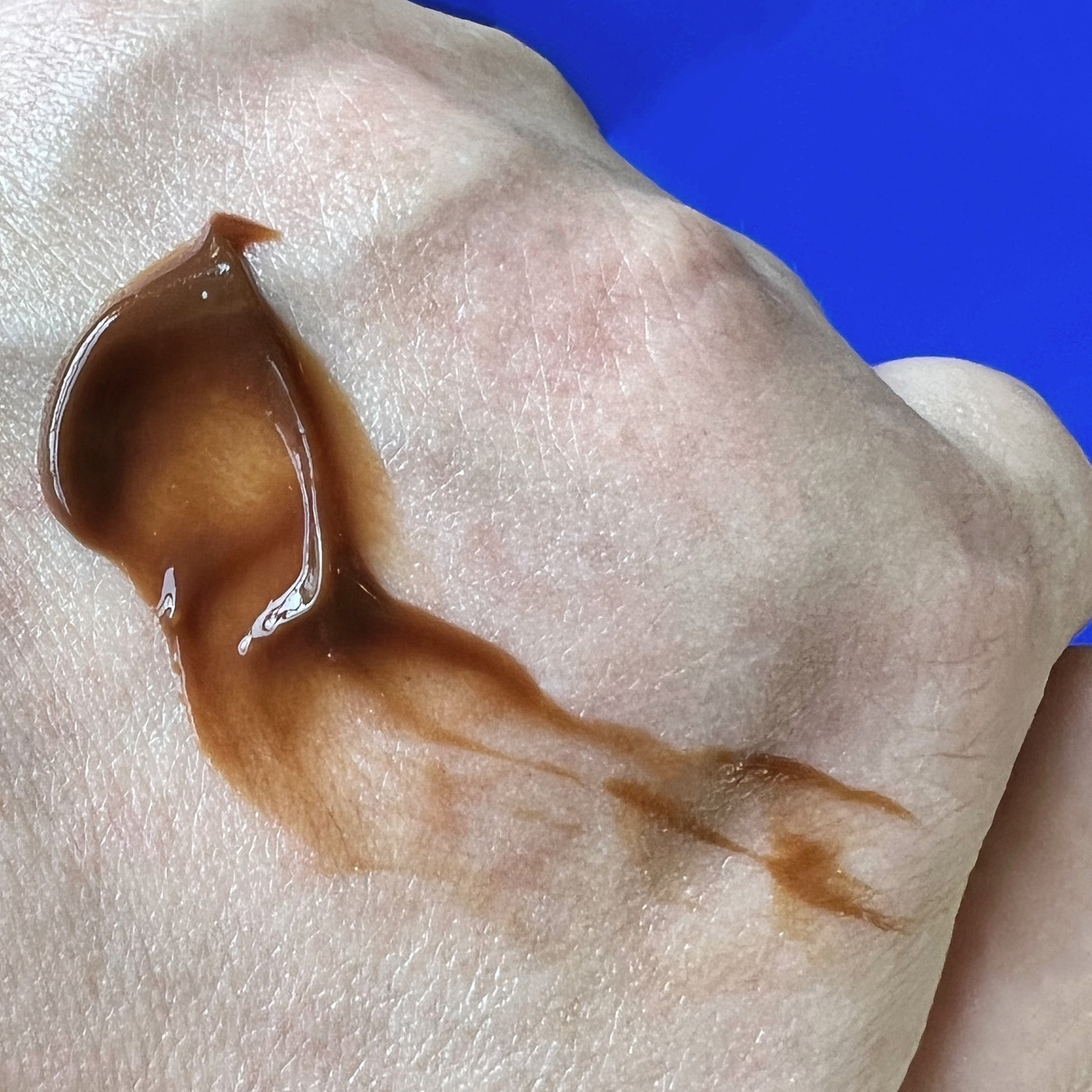 Squalane penetrates and absorbs rapidly into your skin and has anti-oxidant properties, helping prevent hyperpigmentation age spots,  cellular growth and is an anti-bacterial. This is an excellent moisturizing ingredient  along with  nourishing, antioxidant-rich  sunflower oil and shea butter.  Fair-Trade cocoa butter is rich in antioxidants and triglycerides, helping to soften, smooth and creates a barrier to lock moisture into your skin.  Sorghum is a an anti-inflammatory while AHA malic and citric acids help gently exfoliate the surface of the skin, removing dead skin cells and leaving skin smoother.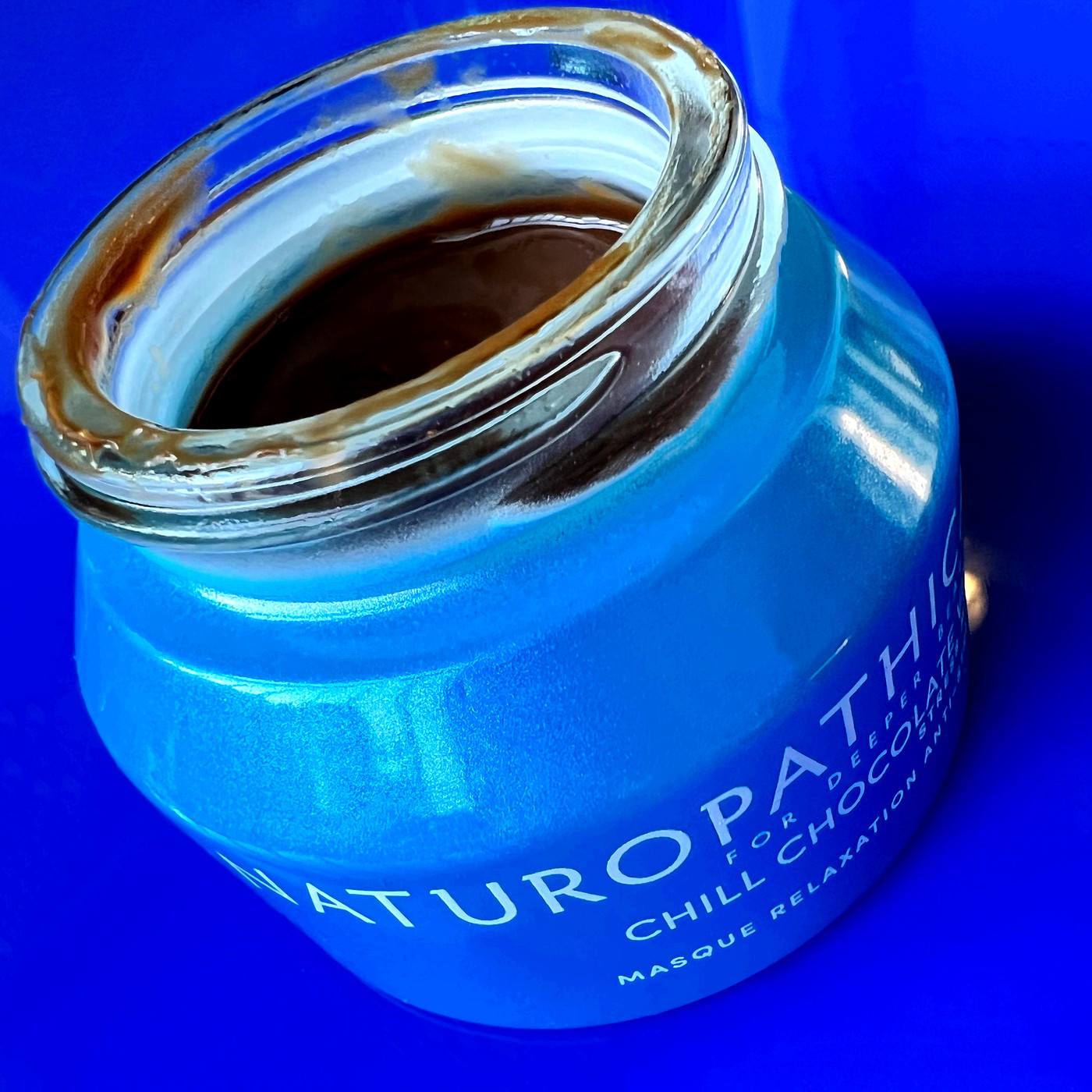 Ingredients: Water, Propanediol, Glycerin, Coco-Caprylate/Caprate, Butyrospermum Parkii (Shea) Butter, Caramel, Squalane, Cetearyl Alcohol, Niacinamide, Hydrogenated Palm Kernel Glycerides, Cetearyl Olivate, Helianthus Annuus (Sunflower) Seed Oil, Theobroma Cacao (Cocoa) Seed Butter, Sorbitan Olivate, Sodium Polyacrylate, Albizia Julibrissin Bark Extract, Akebia Quinata Extract , Sorghum Bicolor Leaf/Stem Extract, Tocopherol, Hydrogenated Palm Glycerides, Hydroxyacetophenone, Cetearyl Glucoside, Polyisobutene, Calcium Carbonate, Glyceryl Polyacrylate, Sodium Phytate, Potassium Alum, Sorbitan Oleate, Caprylyl/Capryl Glucoside, Glucose, Diisostearyl Malate, Citric Acid, Sodium Acrylate/Sodium Acryloyldimethyl Taurate Copolymer, Sodium Hydroxide, Isostearyl Alcohol, Malic Acid, 1,2-Hexanediol, Caprylyl Glycol, Sodium Benzoate, Fragrance, Benzyl Alcohol cosDNA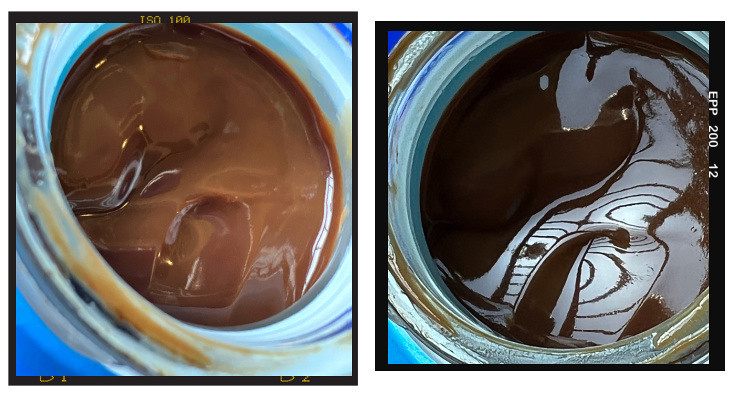 This smells so good and has such a nice feel to it ~ it is lightweight yet moisturizing.  Just schmear a thick layer all over my face and let it sit there for about 10 to 15  minutes, breathing in that cocoa scent.   After 10 minutes or so, I rinse it off ~  I normally do this in the morning before my shower, as it is easier to remove these types of wash off masks.  My skin feels soft and supple while hydrated and more pores look very clean as well.   This is a nice treat yo self facial that is good  for all skin types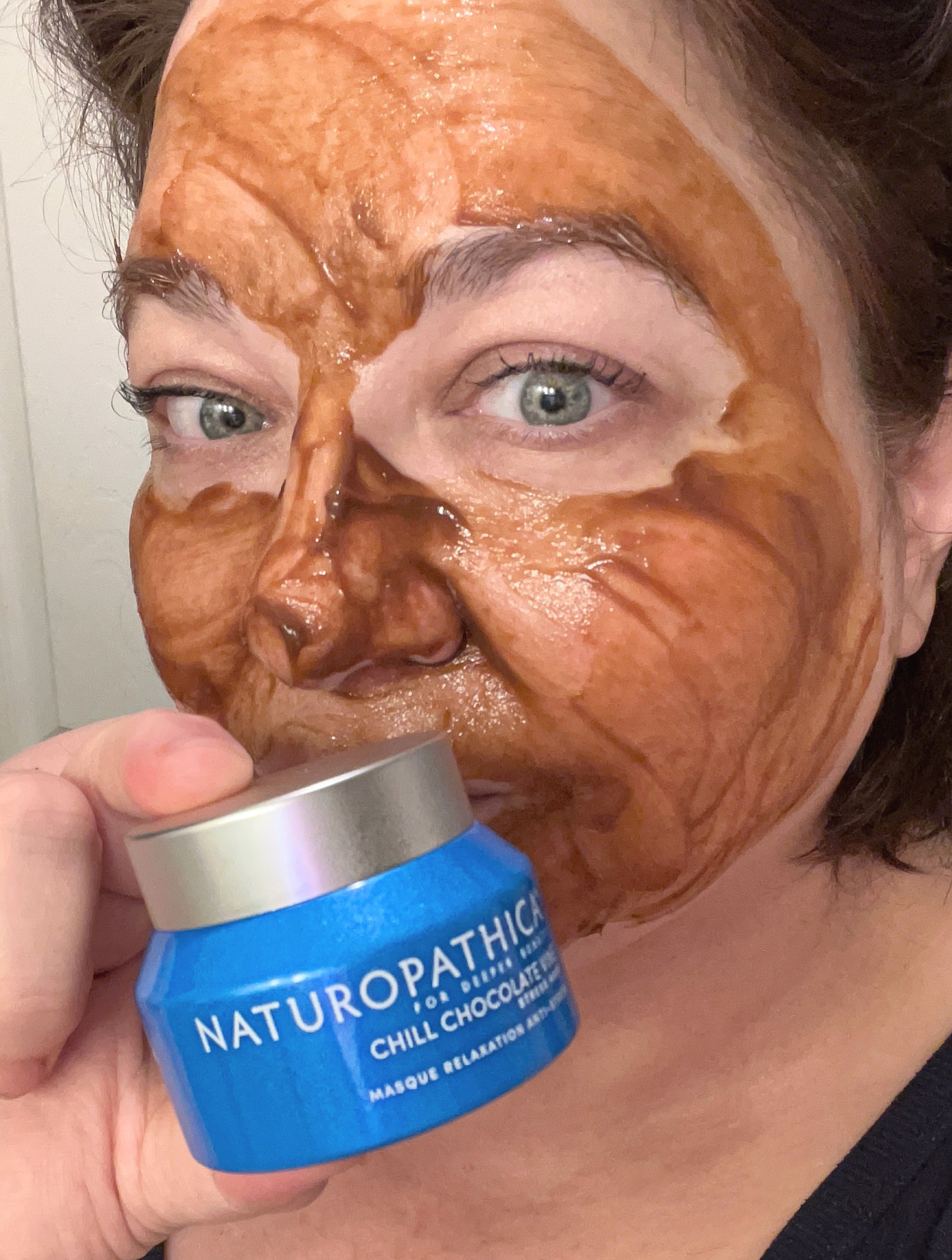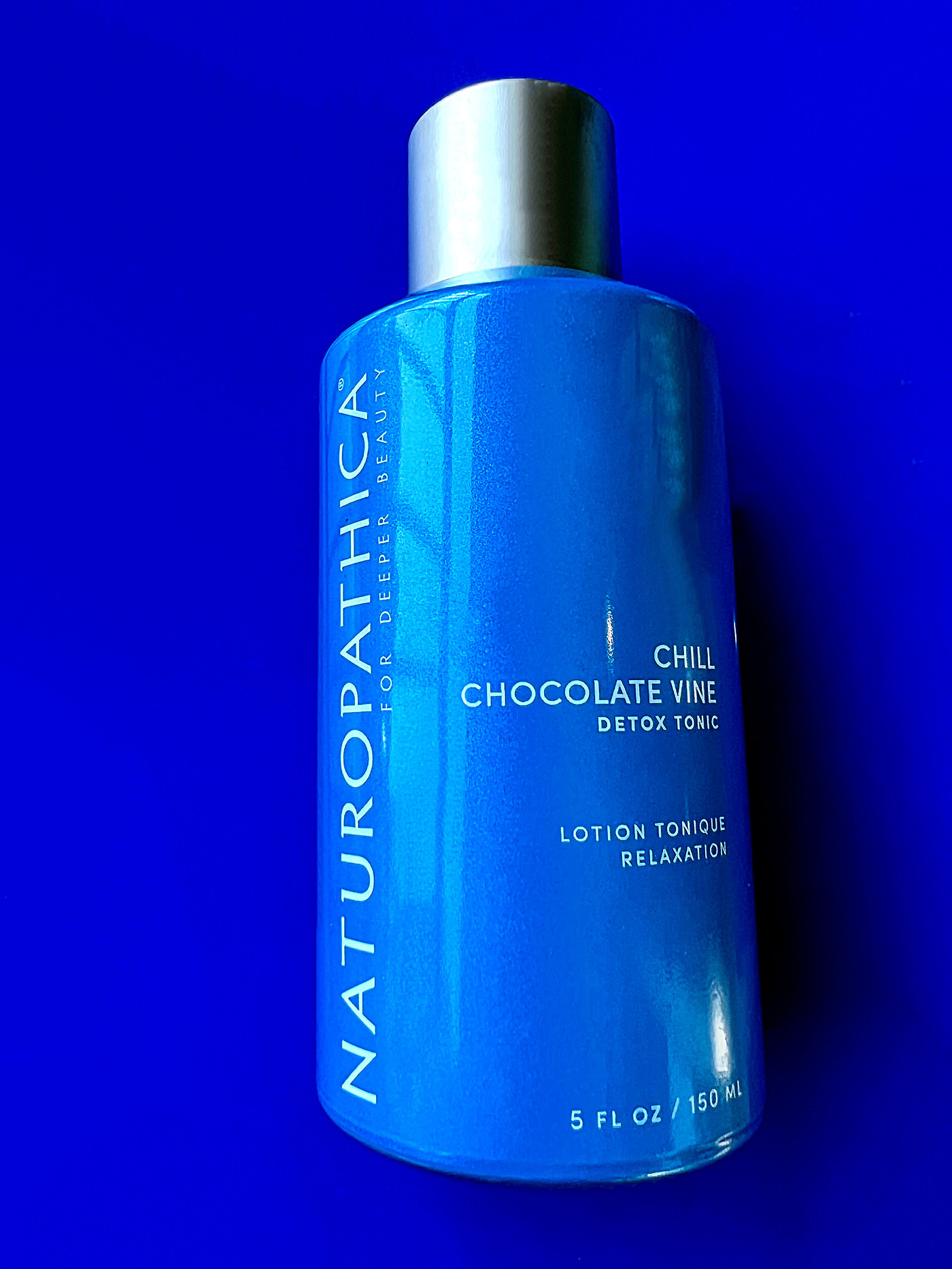 OMG  Naturopathica Chill Chocolate Vine Detox Tonic is my favorite of the three releases!  I am a sucker for toners and tonics and this is an alcohol free exfoliating and hydrating toner. Again, it has the chocolate vine ingredient along with   0.5% BHA salicylic acid for deep cleaning pores of excess oil, dirt and gunk stuck in there.  This also has surface exfoliating AHA glycolic acid and PHA gluconolactone.  PHA's are a third generation peeling/exfoliating ingredient, like AHA and BHA, but it is less irritating.  It is just as effective as an AHA, but it is gentle and mild, as the molecules in PHA are larger and do not penetrate deeply into the skin.  PHA's also have hydrating and moisturizing benefits that can help strengthen your skin barrier function and they contain anti-oxidant properties, making it a good choice for anti-aging skincare products.  PHA's also can be used with other products such as retinol and skin lightening hydroquinone.  PHA products can be used on all skin tones as well and help reduce photo-aging
This also has hydrating humectants glycerin, sodium PCA and sodium hyaluronate to help deeply moisturize the skin as they attract moisture while binding it to the skin.  Betaine is an amino acid is also humectant with anti-irritant benefits, providing silky smooth skin and soothes and calms skin.
Active Ingredient: Salicylic Acid 0.5%  Inactive Ingredients: Water, Aloe Barbadensis Leaf Juice, Glycolic Acid, Gluconolactone, Glycerin, Dimethyl Isosorbide, Sodium PCA, Sorbitan Oleate Decylglucoside Crosspolymer, Sodium Benzoate, Betaine, Akebia Quinata Extract, Hibiscus Sabdariffa Flower Extract, Fragrance, Sodium Hyaluronate, Sodium Hydroxide cosDNA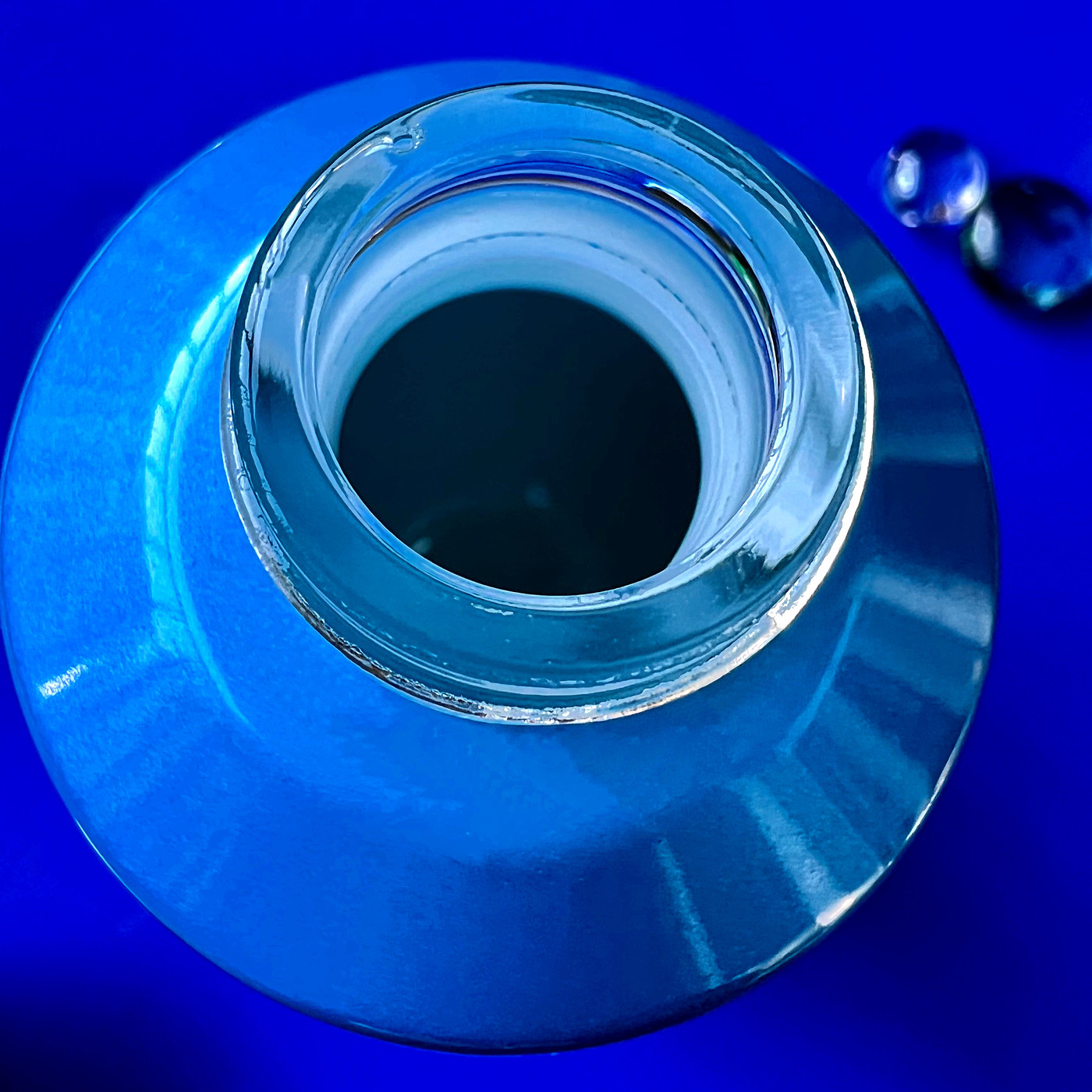 This toner comes in a HUGE blue glass bottle with a wide mouth opening.  That opening is my only complaint with this product as I have been known to dump too much on a cotton pad at once.  It should be a pin hole or pump applicator.  This is very watery, has a light chocolate scent, and with a pH balance of 4, this is a nice exfoliating and skin friendly toner.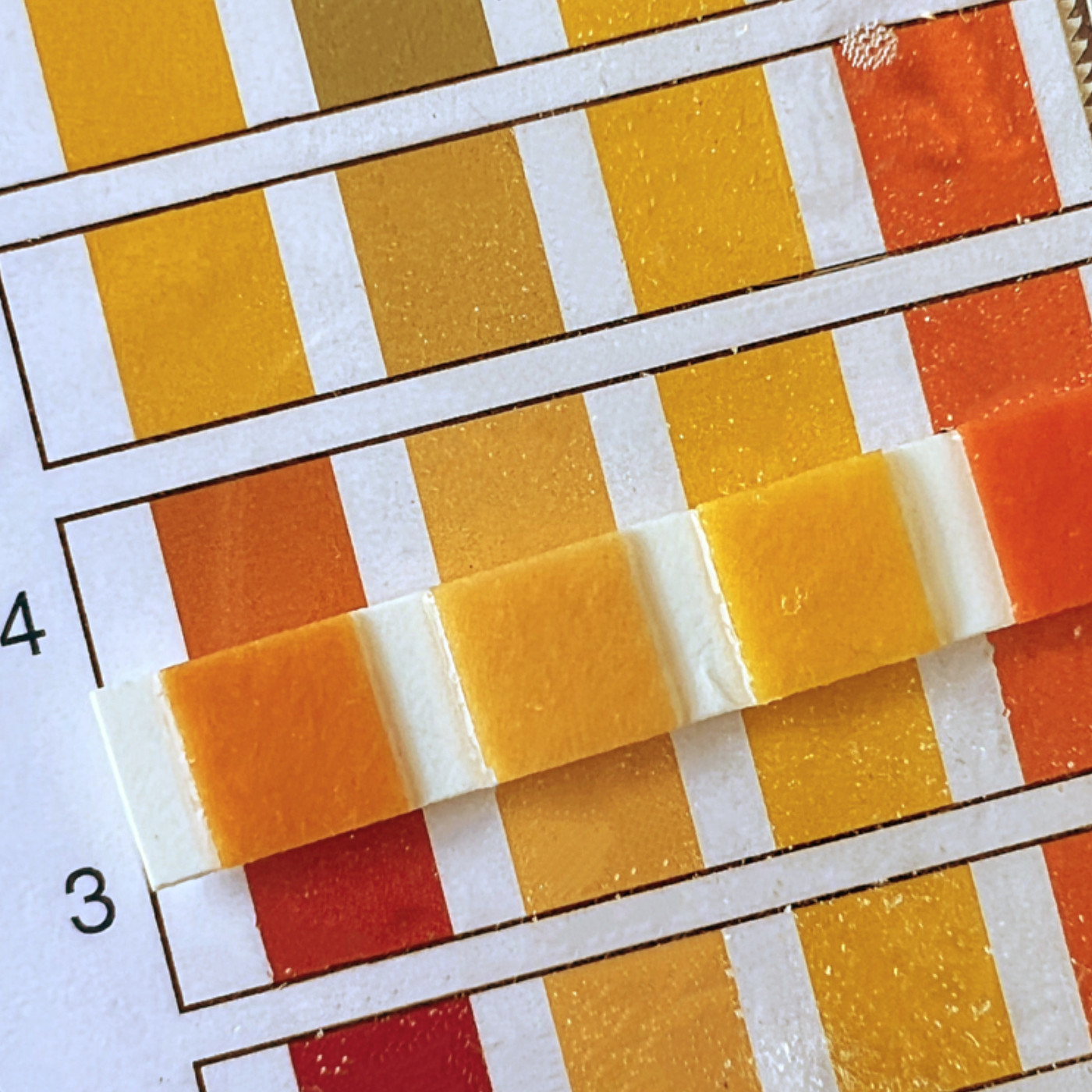 I just swipe it on with a cotton pad, sometimes several times as it is so cooling and refreshing. I just received a mini beauty frig and I keep it in there, to really capitalize on the cooling benefits.  I really love the ingredients in here plus the chocolate aromatherapy notes ~ it is very relaxing and the product does provide soothing, cooling benefits while providing dead skin, oil and debris cleanup.  This is also a very hydrating toner but doesn't leave a sticky or greasy residue.   
Where to Purchase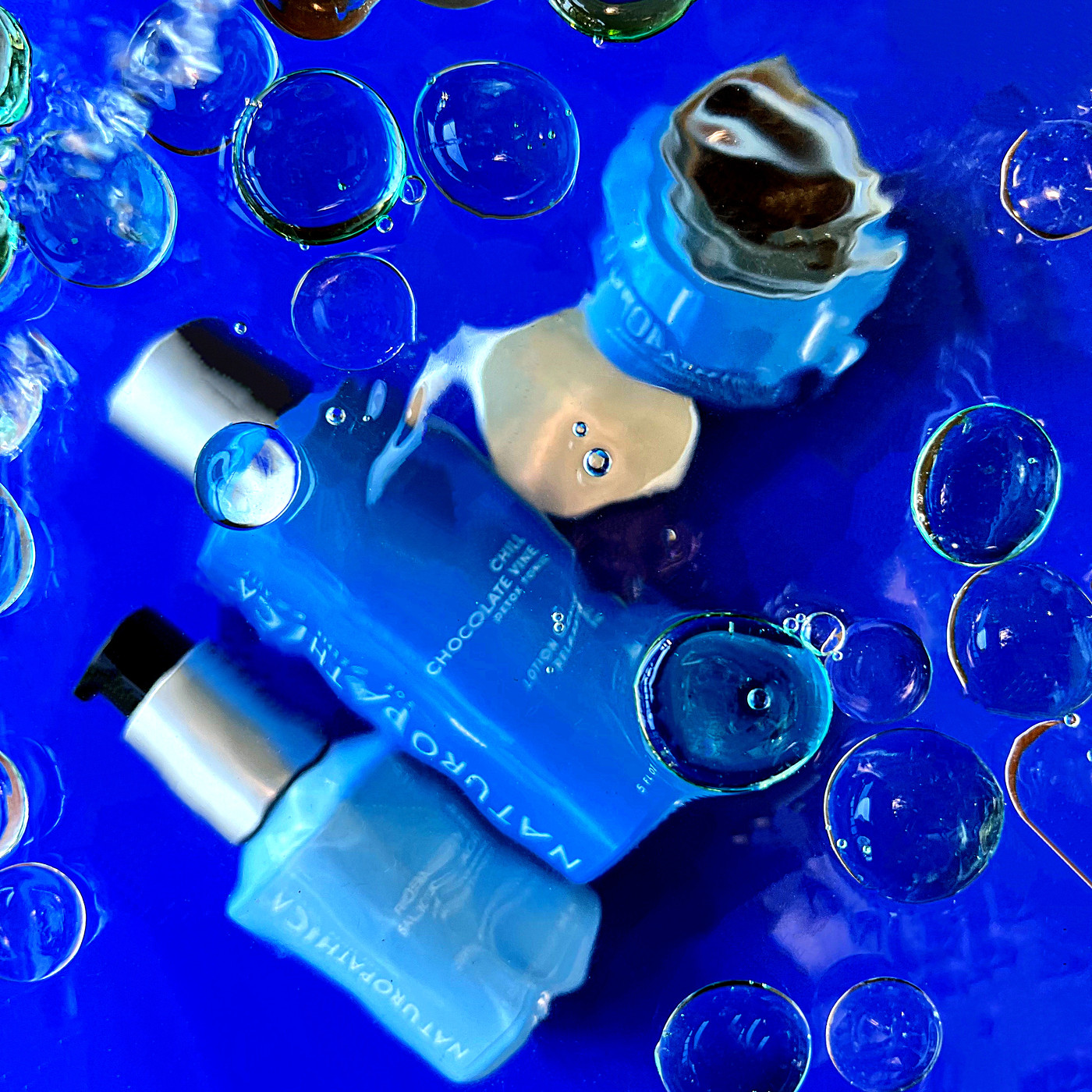 You can purchase these at Naturopathica  ~ all prices in USD
Save  10% off all purchases with promo code SAVE10,  now through the end of September 2022.  Save $10.00 on your first purchase of $50.00 or more by using my referral link (click here).  There is always free shipping in the continental USA, $20.00 to Alaska and Hawaii and they do ship internationally ~ Call them at +1  646.979.3997 to place your order over the phone, monday thru friday, 9am to 5pm EST. 
[ blog post may contain referral/affiliate links ]