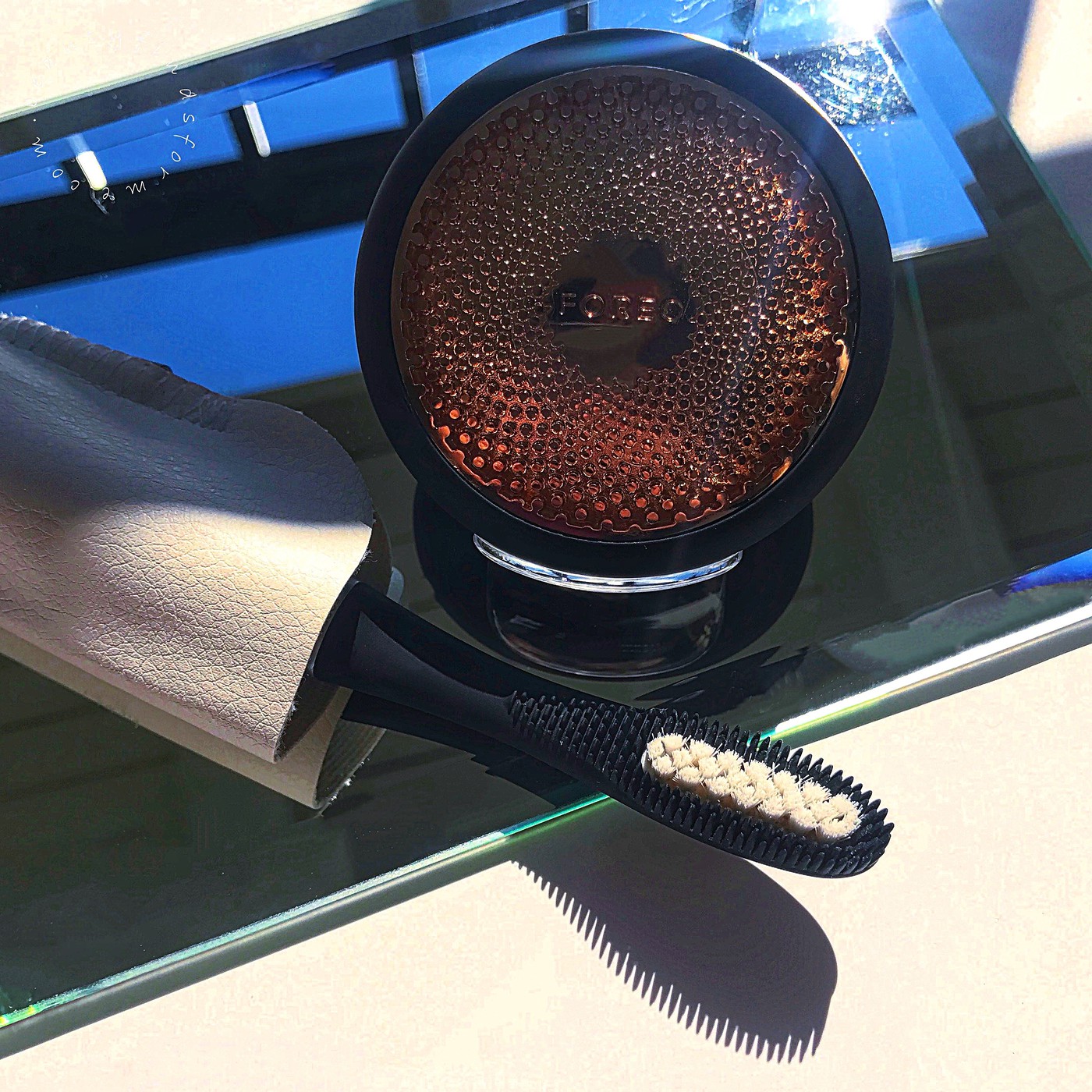 FOREO recently came out with ISSA 3 ~ a 4-in-1 total oral care device!  I have been using ISSA 2 Sensitive Toothbrush, but I am always eager to try out new FOREO products! Oral care is so important to me as I spent a ton of money on my crowns and am a horrible flosser.   See all of my FOREO (FOR-RAY-OH) reviews here  FOREO sent me the ISSA 3  for review purposes.
Teeth & Gums Concerns: plaque buildup, sensitive gums, gum gaps, crown care, cavity care
All reviews are my own honest opinion and  I never have been asked to write copy for a brand.  This blog post might contain promo codes, affiliate and referral links, which using my links will help generate a small commission that helps support my blog at no extra cost to you. 
FOREO is a Swedish based company that has created a line of skin and beauty devices, including Luna 2, Mini Luna 2,  Luna foto (so many Luna's) facial brushes,   ESPADA~  acne treatment device, IRIS ~  eye T-Sonic massager,  ISSA~  sonic pulse toothbrush,  BEAR series micro current devices and finally the UFO2 ~  smart sheet mask treatment device and they JUST came out with the UFO2 in BLACK!
As I mentioned, I have been using the ISSA 2 Sensitive Sonic Toothbrush and one thing I have discovered with the ISSA's is that you can set the sonic intensities and the ISSA 3 is no exception.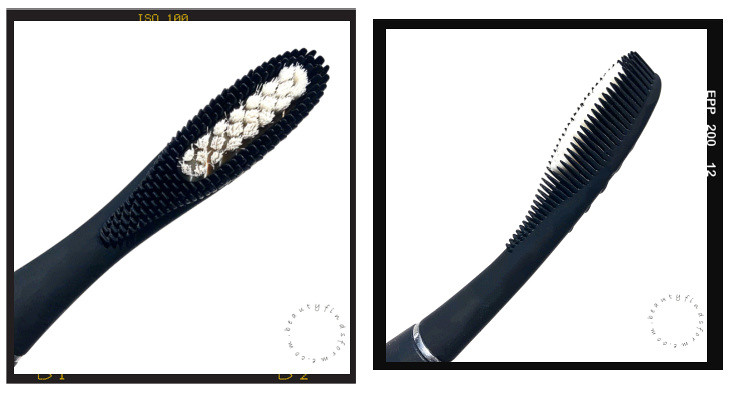 The  Hybrid Wave brush head that comes with the ISSA 3 is a combination of PBT polymer bristles to help break down plaque and  hygienic medical-grade, hygienic silicone for gum messages. This  brush has 2X stronger bristles from the previous ISSA 2  yet are gentle on the gums, help with preventing receding gum lines and sensitive teeth while being non-abrasive on tooth enamel.  This brush head can last for 12  months and now the Hybrid Wave head has a 360° flex, so it is even better than the other ISSA heads. You can use any other ISSA toothbrush head with ISSA 3, if you have a favorite one already.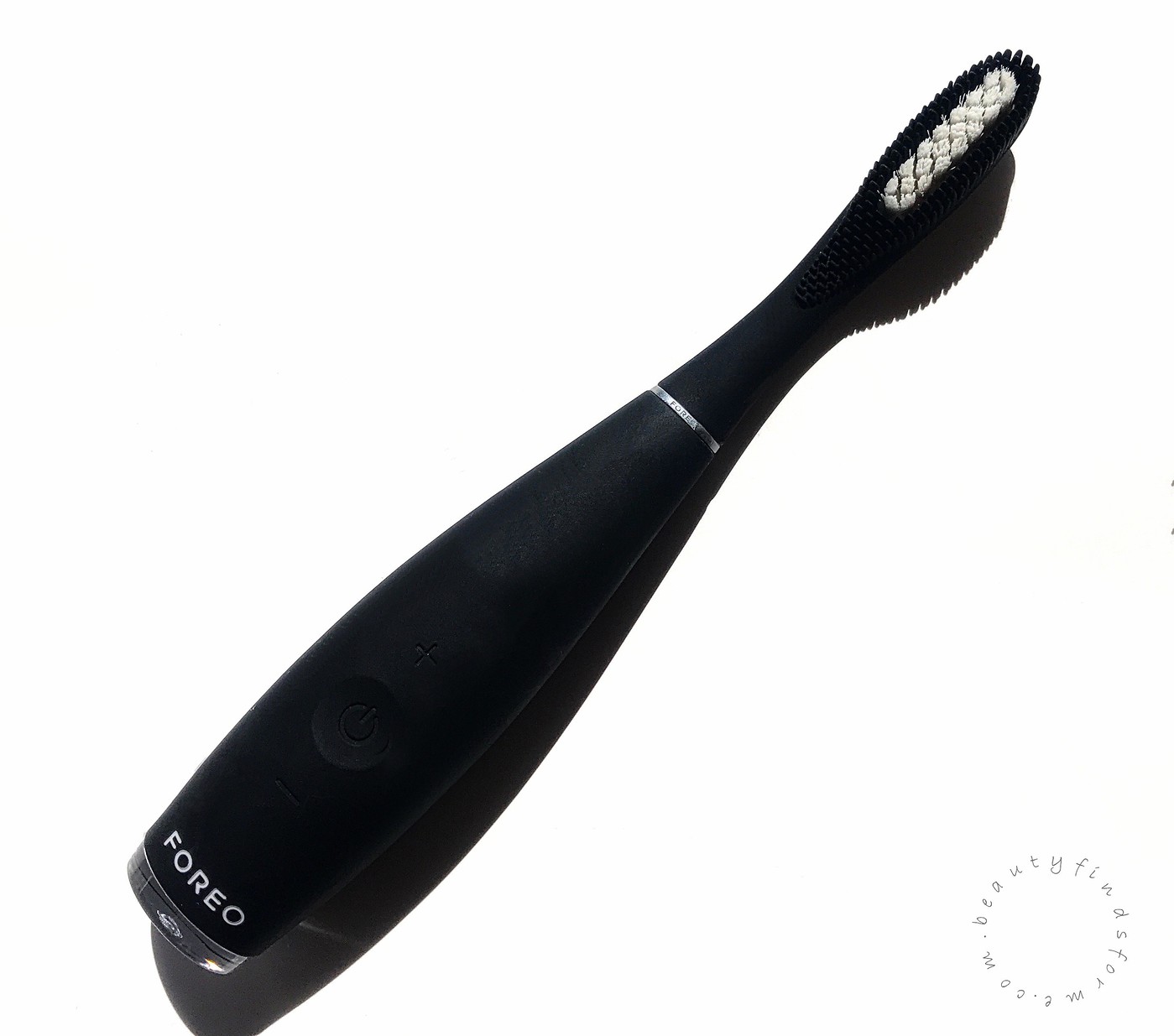 Just like the ISSA 2, the ISSA 3 has a sleek, ergonomically correct design that is waterproof with a non-porous, hygienic  silicone body to prevent bacteria build-up and uses Sonic Pulse Technology, to help clean teeth and gums, and according to FOREO, removing 30% more plaque than a manual toothbrush.  It also helps with gum irritation, as ISSA 3 has been clinically proven to reduce my old friend, gingivitis.  You also get 365 uses per charge and there is a low battery indicator LED light to let you know when you need to give your ISSA 3 a recharge.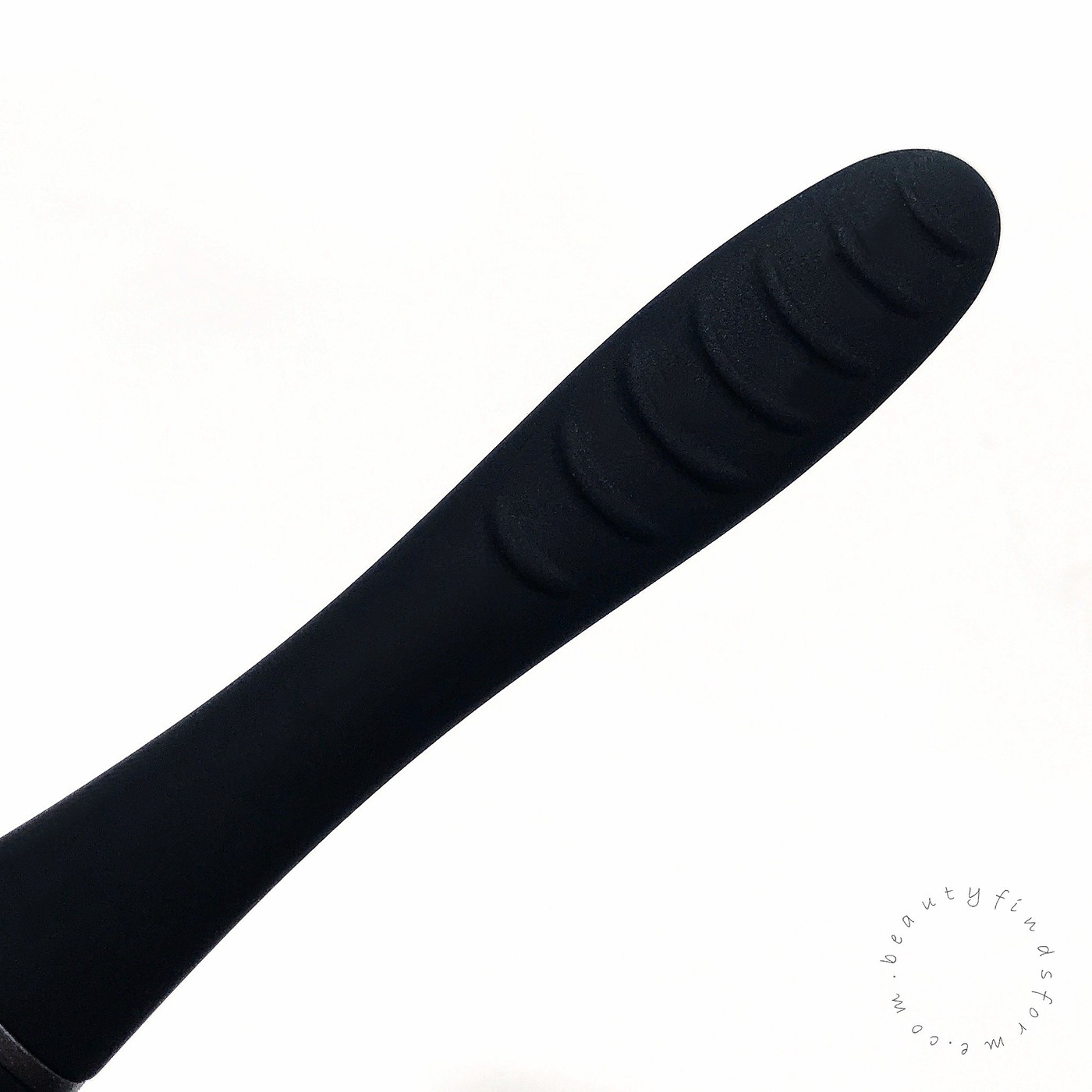 The toothbrush heads both have a ribbed back which is actually tongue and cheek cleaner!  Just flip your toothbrush over and run it over your tongue to remove food particles and bacteria backup, plus leave your tongue clean and have fresher breath.  These toothbrush heads will carry 10,000 times less bacteria than nylon bristle toothbrushes.   
There are 16 levels of sonic intensities with this toothbrush!  Sixteen 11,000 high-intensity pulsations per minute.  Just hold down the + or – buttons to increase or decrease the levels.  ISSA 3 will remember the last setting you had this on so that you don't need to redo your preferences.  ISSA 3 will operate for 3 minutes and then turn off but if you want to brush your teeth longer, just press once to turn on.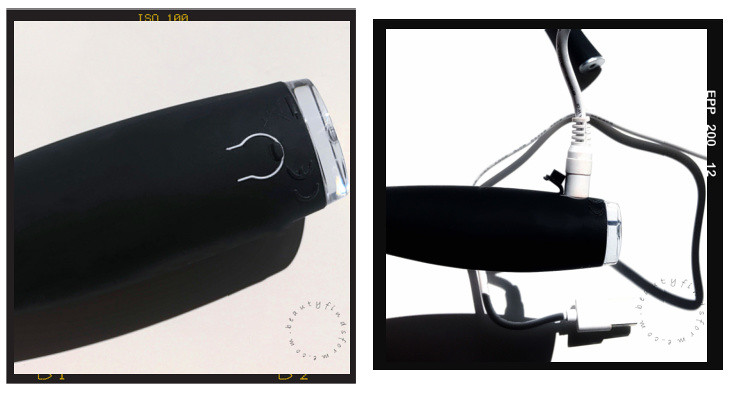 There is an indicator light when your ISSA 3 needs to be charged.  Alas, FORO still hasn't changed the charging port as it is still sealed.  I have to pop up the back using a toothpick, as it is tricky to open, but thankfully this toothbrush doesn't need recharging often.   That means this toothbrush is 100% waterproof and you can use it in the shower.
Cleaning your ISSA 3 is easy ~ just rinse well under water, running your fingers through the bristles to get all of the toothpaste off and let air dry.  You also can use FOREO's Silicone Cleaning Spray on the body of the ISSA 3 and then rinsing off.  Do not clean it in a UV sanitation case nor use a cleaning solution that contains alcohol, acetone or petrol 
You need to charge it up ~ it comes with a USB port cable ~ please use only cables that FOREO provides and sells on their website.  Any of your FOREO cables will work as they are interchangeable.  If you lose your cable, FOREO sells the USB recharger cable for $19.00.   When I first received my ISSA 3, I just plugged it in and let it recharge overnight and it still is going strong after one month.  My ISSA 2 still doesn't  need to be recharged after 11 months of use, so I assume this will be the same with the ISSA 3. 
This also comes with a soft carrying case so you can travel with the ISSA 3.  
My Thoughts
Honestly, this is a nice upgrade to the ISSA 2.  The ISSA 3 still has that fantastic ergonomically correct design, making it comfortable to hold and easy to maneuver into the back of my mouth.  I like the different sonic pulsations and how easy it is to change them to get my desired intensity.  I honestly didn't feel any difference between the ISSA 2 Sensitive heads with this one, ISSA 3 doesn't cause my teeth and gums to get sensitive or irritated.  
It is also easy to clean ~ no more wads of dried toothpaste around where the head and the body attach ~ that has always been a pet peeve of mine ~ no matter how much I clean a toothbrush, I always seem to get toothpaste residue around that area.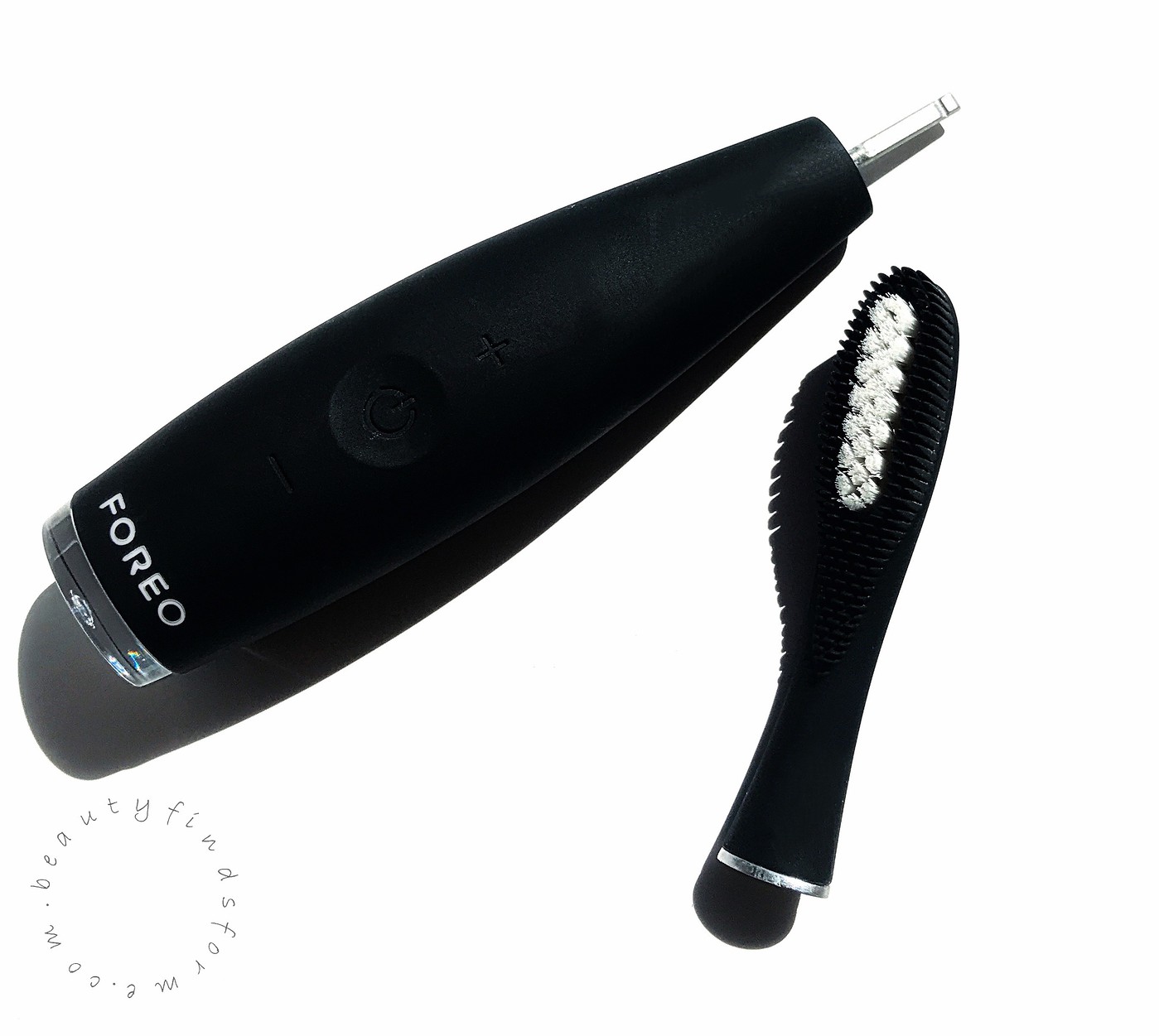 Removing and replacing the head is a breeze too ~ just lift the head straight up and it pops off.   The replacement head just needs to have its center hole aligned up with the body's metal dowel and then just push down to attach.  I also like that the ISSA 3 charge lasts a long time.  
ISSA toothbrushes are must for me.  Now that I have been using one version or the other for the past year, I cannot go back to manual brushing. They have several ISSA toothbrushes, including the new ISSA 3, but also ISSA Mikro for babies and toddlers, ISSA Mini 2 Sensitive, which is a child's toothbrush but also could be great for adults with smaller mouths, ISSA 2 for non-sensitive teeth and gums and ISSA Play, a great intro to FOREO's Sonic Oral care line! FOREA also sells the replacement heads as well, but they yet to offer the e Hybrid Wave brush head individually, so hopefully they will have that soon.  
Where to Purchase
All ISSA's comes with a 2 year warranty, where FOREO will replace the unit free of charge ~ you just need to activate the warranty once you receive it at your FOREO account.  I use my SmartPhone to activate it using the FOREO app. 
When you purchase from Foreo's site, they also have free shipping with purchases $50.00 and over.  Foreo does ship to many countries worldwide as well!  Foreo takes all different types of payments:  major credit cards: MasterCard, Visa, Discover, American Express, JCB International Asia;  Paypal, Alipay, Amazon Pay and if you live in the USA, you can use flexible payments with Afterpay.   
[ product received in exchange for an honest review ]