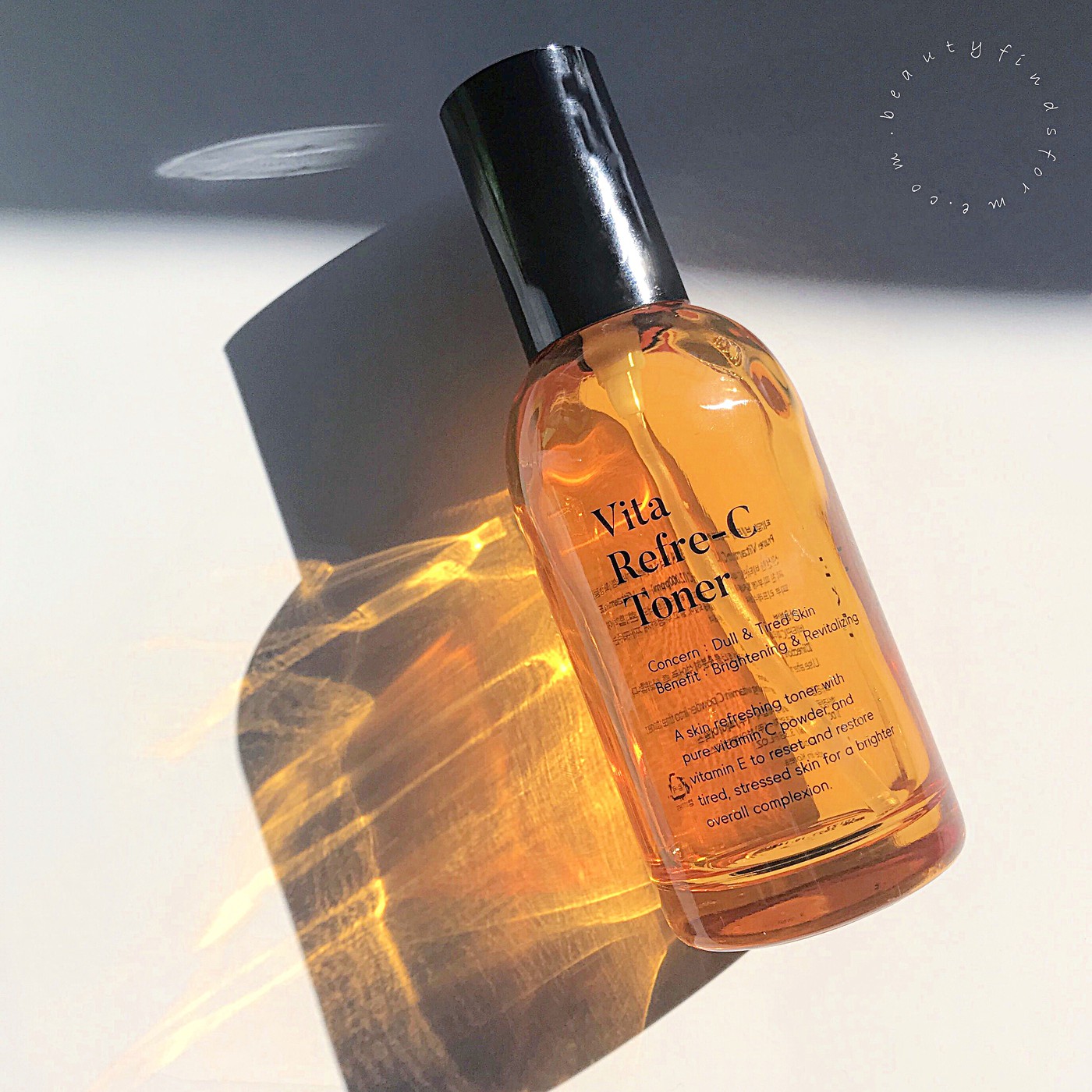 Vitamin C and I have a complicated history ~ most vitamin C products break me out horribly ~ and no, it's not the purge cycle as I break out in areas I have never broken out out before ~ and a lot of that is due to the low low pH of Vitamin C.  I have tried higher pH vitamin C products, but I have only found one vitamin C product that delivers results for me ~ Melano CC Essence with Vitamin C & E (review here and here).  That said, I am always looking out for vitamin C products and when I saw the Tiam Vita Refre-C Toner, I really wanted to try it.  I only tried one vitamin C toner in the past,   Melano CC Medicated Brightening Lotion, but that made me break out and I got all itchy.   Jolse, a premier K-Beauty online retailer store, sent me this product for review purposes.  
Skin Type/Concerns: Oily, blemish prone, aging concerns with fine lines/wrinkles and hyper-pigmentation
I received these products complementary to review and was not paid.  All reviews are my own honest opinion and  I never have been asked to write copy for a brand.  This blog post might contain promo codes, affiliate and referral links, which using my links will help generate a small commission that helps support my blog at no extra cost to you.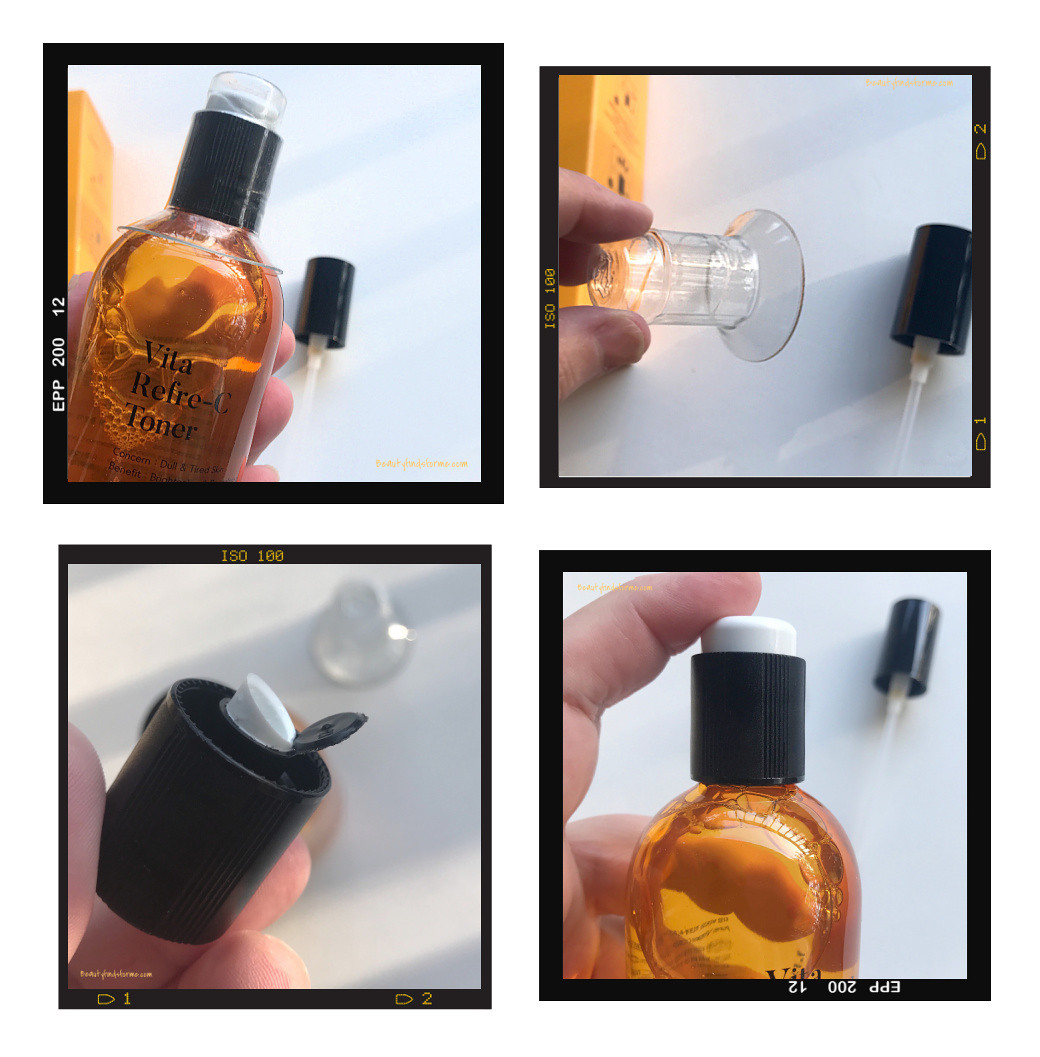 Tiam Vita Refre-C Toner doesn't have a lot of ingredients in it and it is unique as you have to "put it together" before using.  You see, the powerhouse vitamin C, ascorbic acid, is housed is a powder, housed in the cap of the product.  You have  press down on the button to break the seal in order for the 1.29 grams of pure vitamin C powder to be released into the liquid.  Then shake up vigorously to ensure the powder is dissolved.  You will remove the cap with the button on it and then replace it with the pump applicator that is included.  My friend   @camelliaskinensis at Instagram mentioned that they fixed the issue with the cap by adding the plastic guard as the old design caused the powder to be released during transit.
Ascorbic acid is an antioxidant vitamin that is essential for tissue growth, repair and collagen production. It is one of the best anti-aging ingredients, as it does combat free radicals.  Vitamin C also evens out your skin tone, giving an over-all brightening effect.   This contains 12,000ppm of ascorbic acid powder.   In the toner liquid, you have skin brightening vitamin B3 niacinamide is a powerful antioxidant that acts as an anti-inflammatory, improves your skin elasticity, enhance the skin barrier function while helping to even out skin tone and reduce post-inflammatory hyper-pigmentation. 
image from jolse
Glycerin helps with healing of wounds, sealing in moisture and maintaining the skin's water balance, making the skin look healthy, moist, soft to touch, leaving your skin looking radiant and supple.   Allantoin moisturizes, exfoliates and softens skin, making it look smooth and refined, while reducing and relieving irritation.  This also contains vitamin E, which is an antioxidant that will help fight free radicals and help reverse their damage to your skin.  This is a cruelty free product and is also free from alcohol, essential oils, artificial colors and fragrance. 
Ingredients:  Powder: Ascorbic Acid  (1.29grams)  Toner : Water,Butylene Glycol, Glycerin, Niacinamide, Tocopheryl Acetate, Allantoin, Methylpropanediol, Laurylpyridinium Chloride,Polyglyceryl-10 Oleate, Disodium EDTA, Sodium Citrate, 1,2-Hexanediol   cosDNA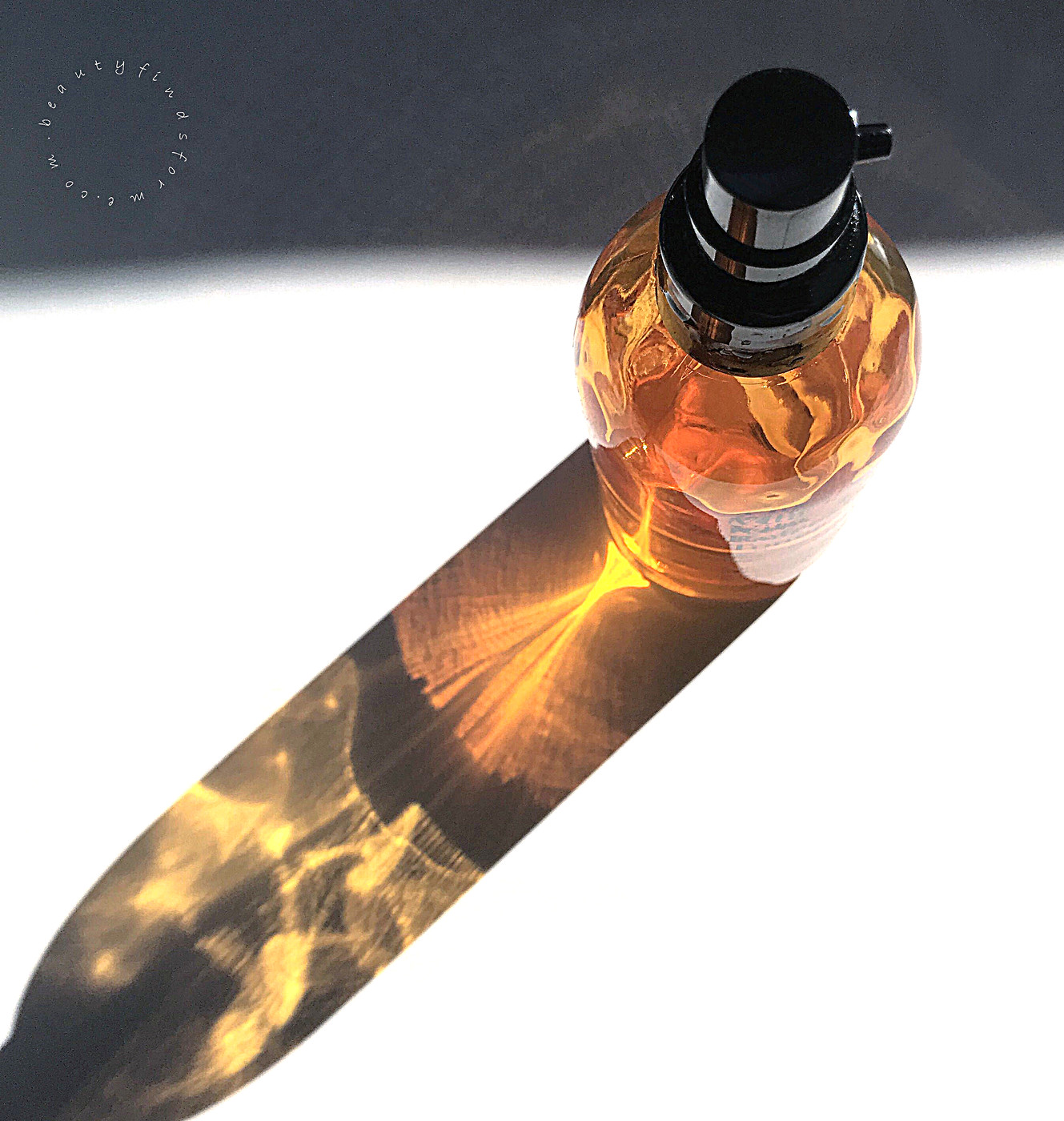 This comes in a nice golden glass bottle with a pump applicator after it is fully assembled.  My complaint about the pump applicator is that it squirts out the liquid very forcefully and I have to use a cotton pad to apply the liquid.  I would rather pump it in my hands, but the liquid goes all over the place with the pump.  I would also prefer this in a mister, not a pump applicator as it is so refreshing.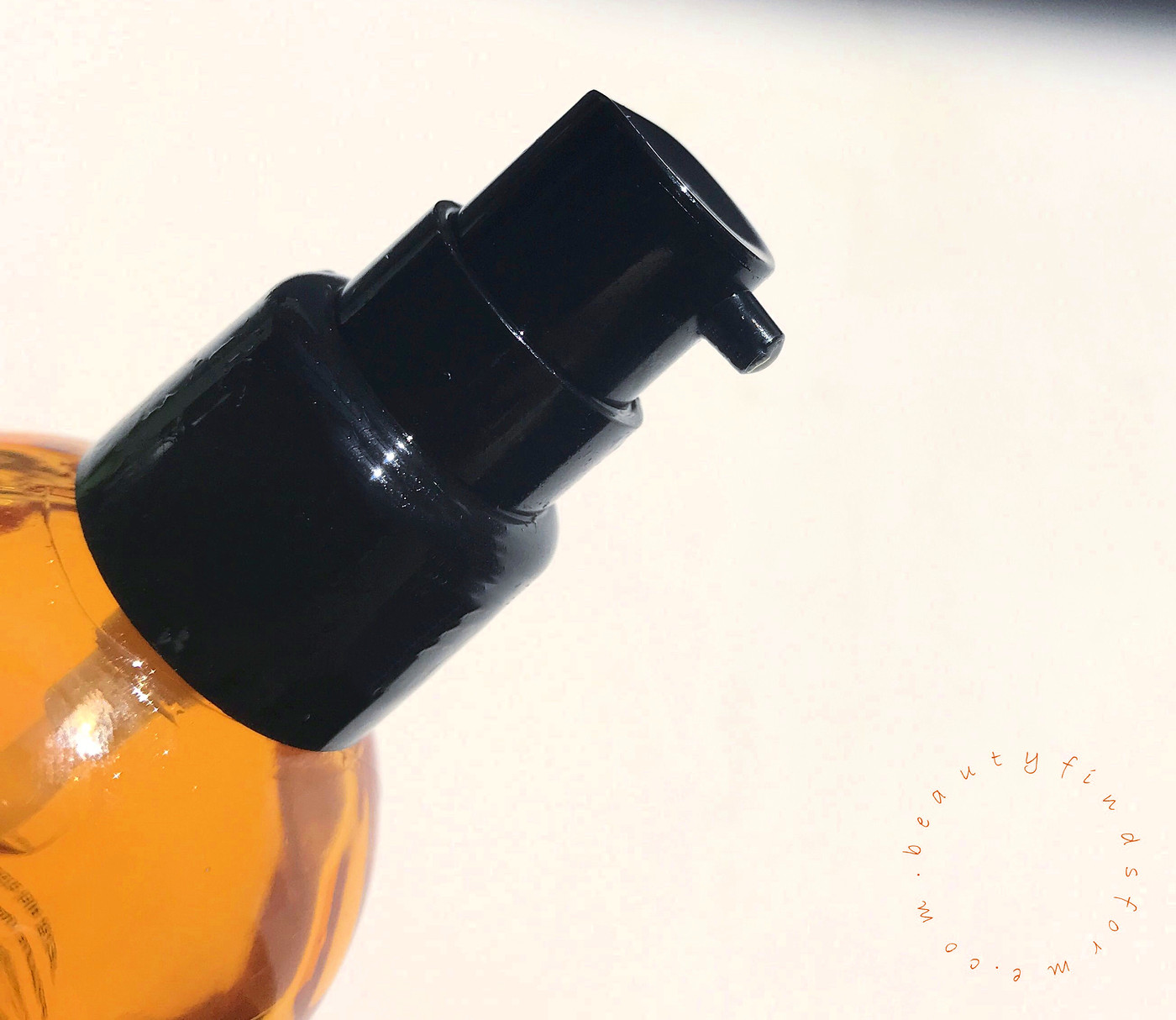 The liquid is a pale pale yellow almost colorless when I first opened it and over a month later, it is still pretty much the same color.  I have not needed to put this in the refrigerator but if you live in a very hot climate with no central cooling, then you should do that as this can oxidize.  Tiam states to use this toner within 2 to 3 months of opening and since I am already half way through the bottle, I think I will finish this off in 2 months, long before it will want to oxidize.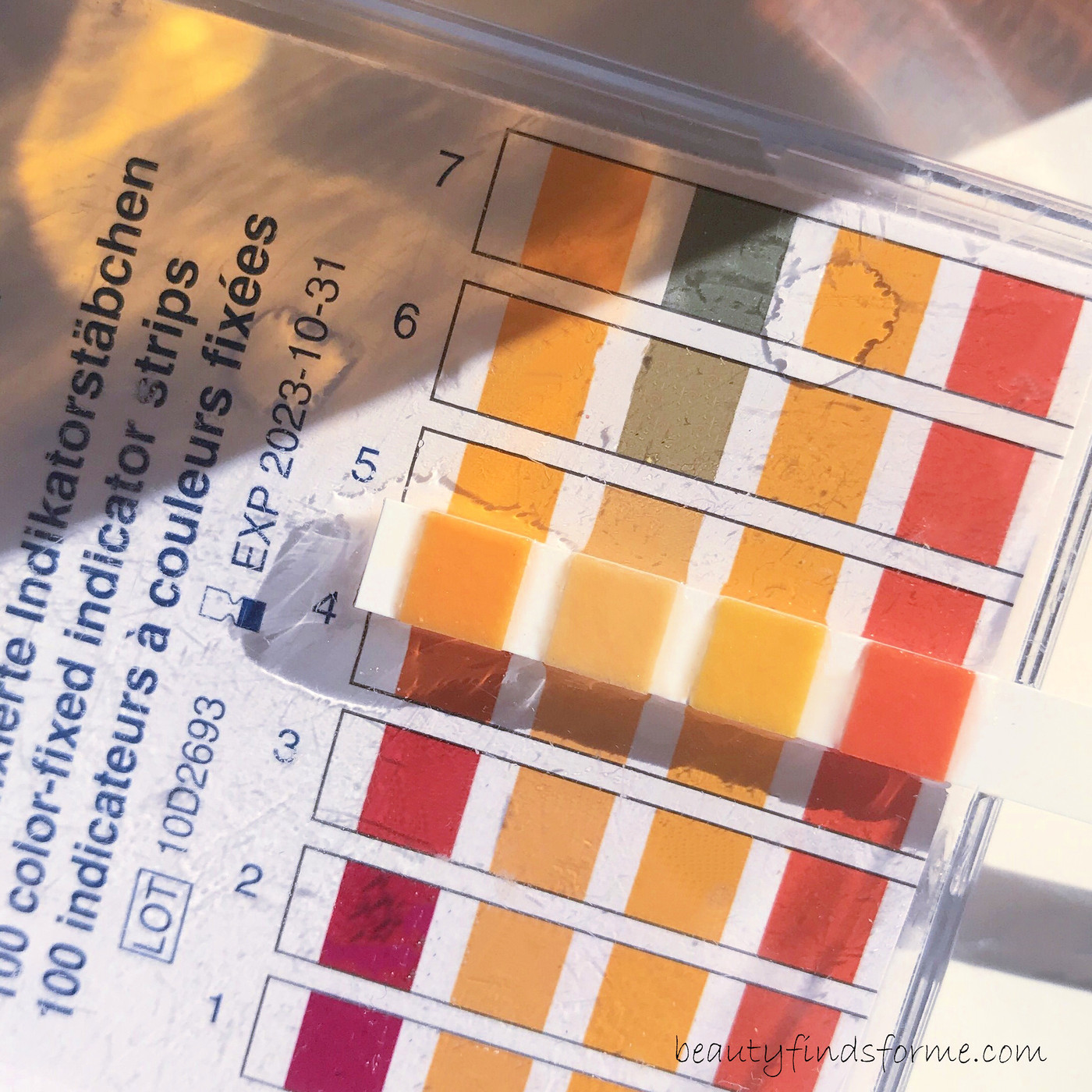 This is very watery and has a pH level of about a 5.  That means it is mildly acidic, which give you gradual results over time. This will not be something that immediately removes hyperpigmentation ~ for me, , vitamin C is better as a over all skin brightener, not lightener and can be effective in fading PIH ~ post inflammatory hyperpigmentation ~ those red/purple spots from blemishes.  I have never found a vitamin C  product that has removed sun damage or old hyperpigmentation.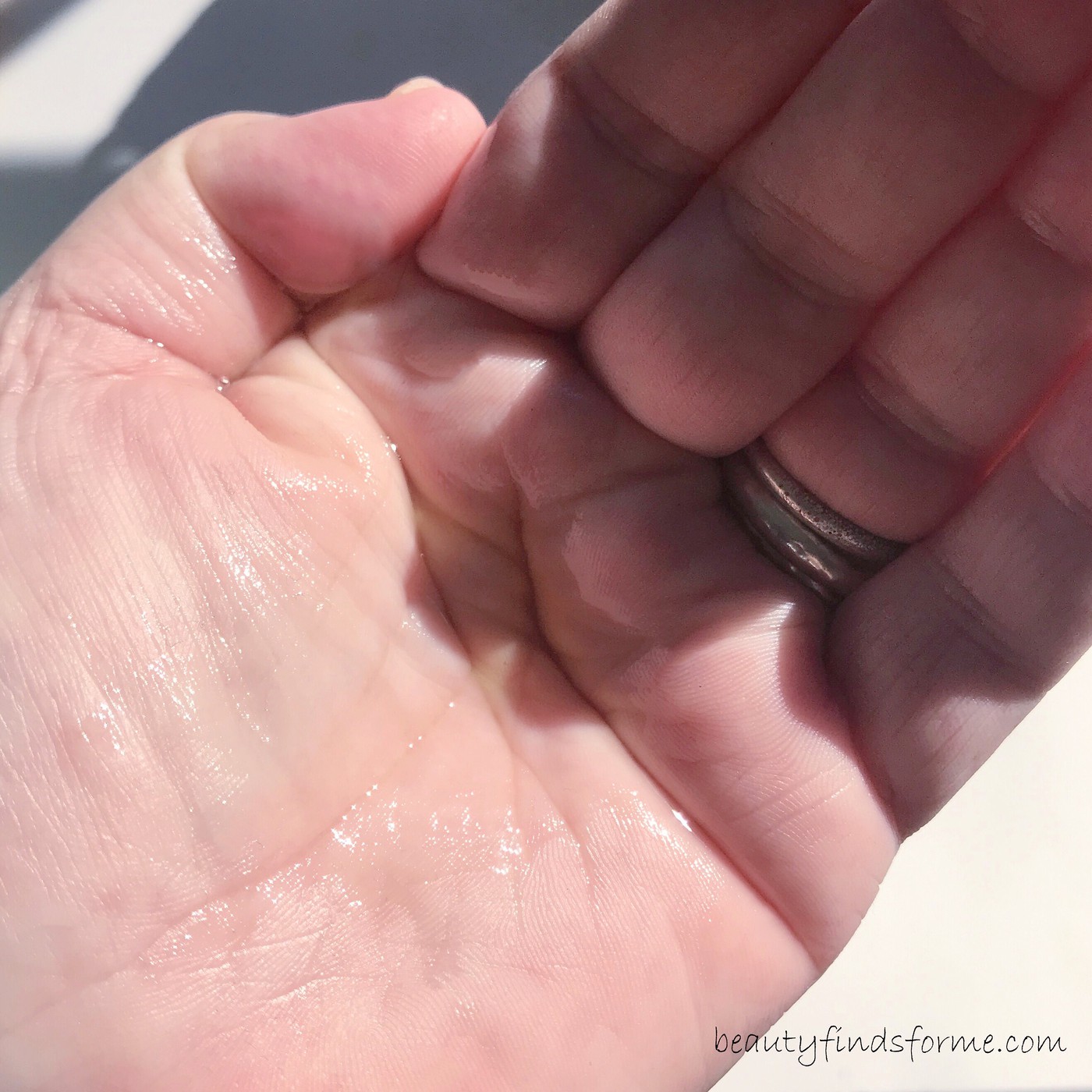 I used this daily in the morning for over a month and found that this helped bring clarity to my skin, reducing the healing time on blemishes as vitamin C and preventing PIH from forming as vitamin C increases cellular turnover. This has no sticky or greasy residue and did not have that "hot dog" scent that vitamin C can have.  I found myself using this toner for DIY masks, using cotton pads or compressed mask pods to bring a temporary radiance to my skin. This provided hydration as well, it didn't dry out my skin and helped keep my skin soft and smooth.  When I first started using it, it did sting slightly on my skin but after the first few times, that stinging sensation went away.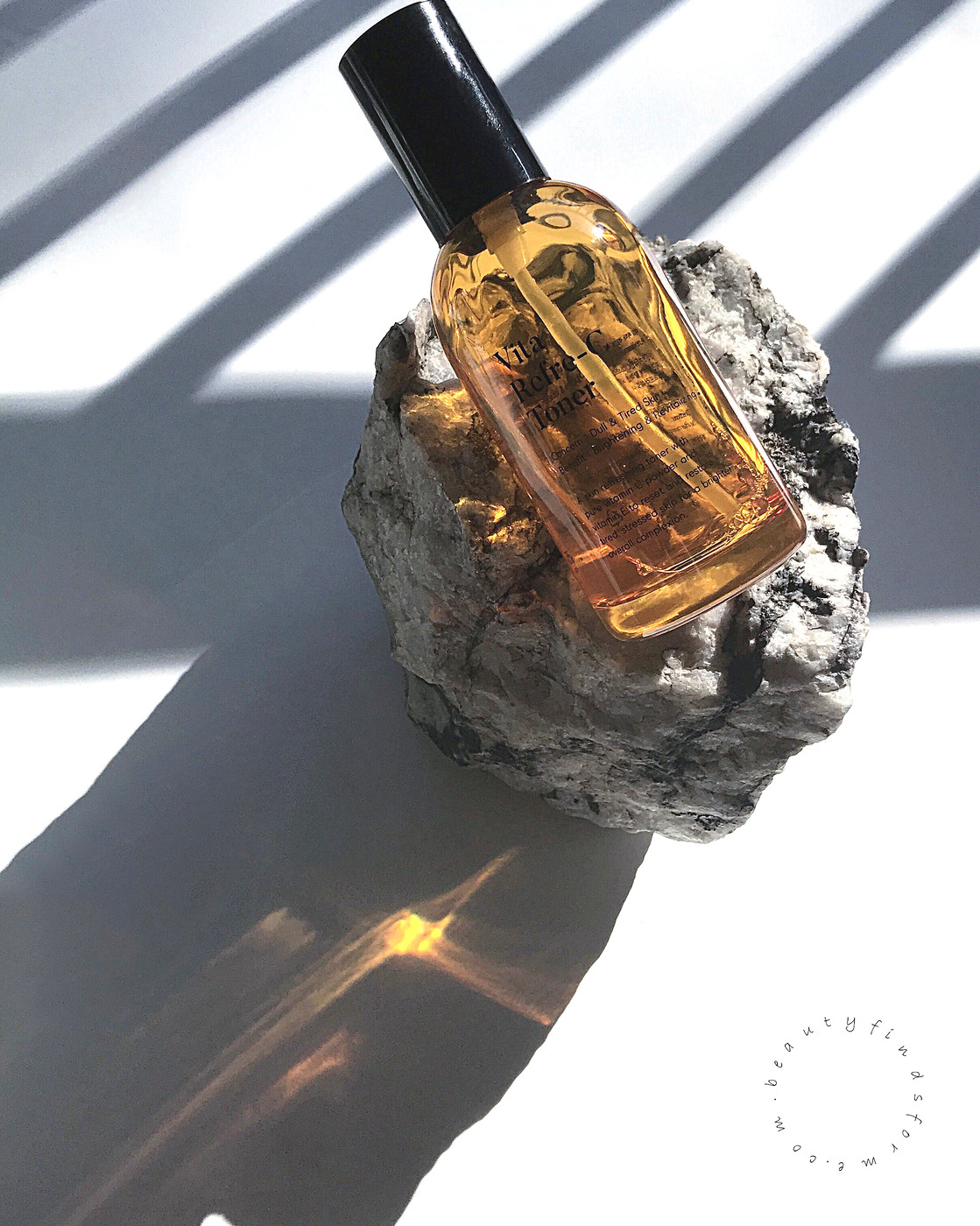 All in all, I really like this Vita Refre-C Toner and I will purchase this as I did find it to be an important part of my morning skin care routine.   
Where to Purchase
Jolse carries the Tiam Vita Refre-C Toner for $12.99 for 100mL bottle (click here to purchase).  This is such a great deal and I do recommend it if you are looking to add a gentle daily vitamin C product in a toner form.  
Make sure to check your coupon zone (click here) for money saving discounts. You need to log into Jolse first, then download the coupons before you use them. Coupon savings usually are $5.00 off a $50.00+ purchase, 5% off $100.00+ purchase and 10$ off a $200.00+ purchase

disclaimer: products received complementary for review purposes & contains affiliate links