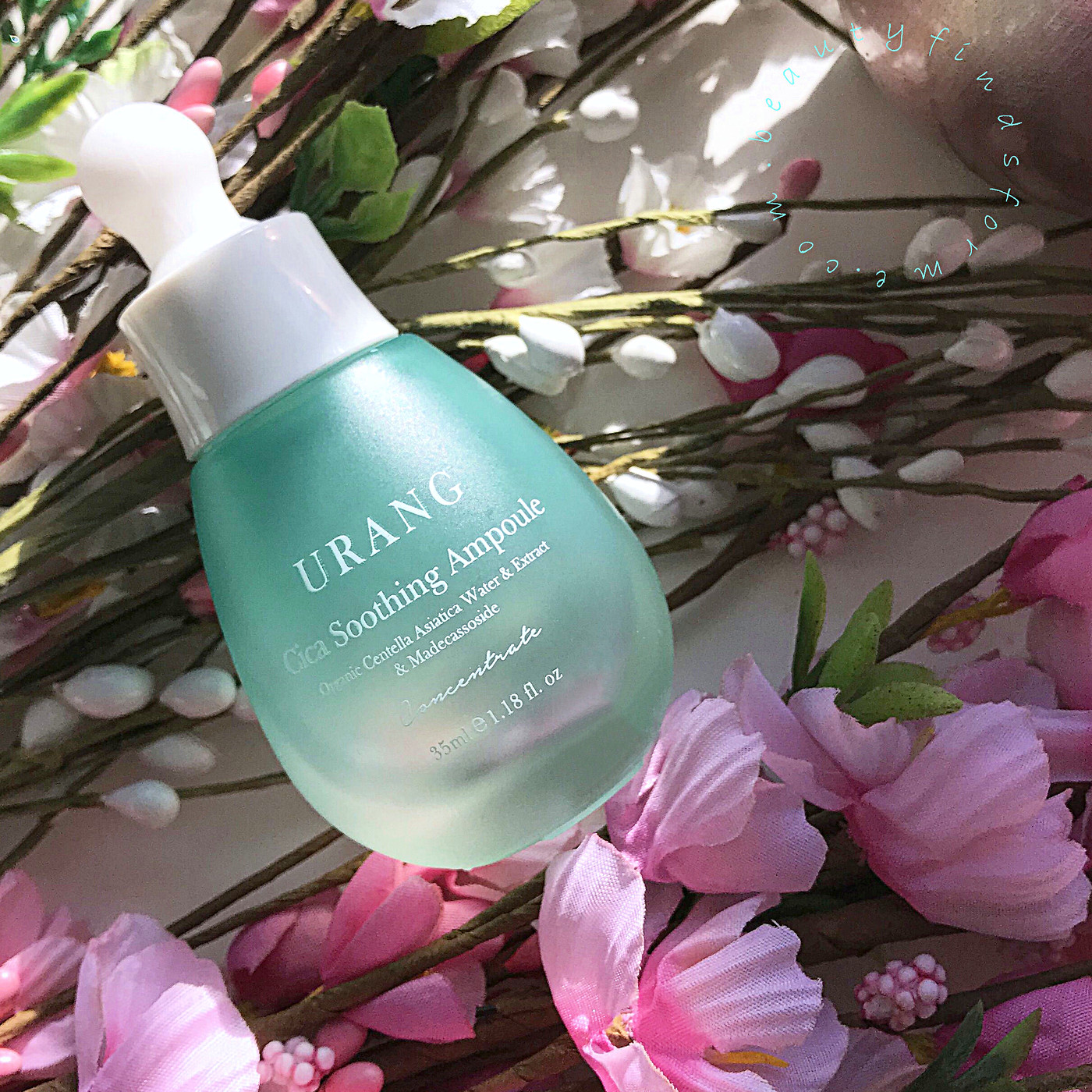 URANG (Ultimate Radiant + Natural Glow) is a mix of natural, organic and aromatherapy and it shows with their formulas. They contain safe ingredients suitable for all ages and use a unique blend of proven botanicals and natural sources.  URANG, pronounced, yoo-räng, skincare line contains an average of 88% of organic ingredients and 99.89% of natural ingredients. Organic is a specific term in the industry and it was grown without synthetic fertilizers, pesticides, antibiotics, irradiation, genetic engineering and so on. Organic means that the farms involved use systems that will help enhance the soil, biodiversity and other criteria and the organic term must certified as such.  Natural means they are minimally processed ingredients and do not contain any hormones, antibiotics or artificial flavors.
URANG only uses ingredients that are low hazard, according to EWG and their organic ingredients are certified by two of the leading providers of organic services,  the Certified by Soil Association Certification Limited and National Organic Program.  URANG's floral waters are preservative free and imported from the UK.  URANG is cruelty-free brand and offers several vegan skincare products.   
URANG uses natural, high quality ingredients from mostly natural sources and essential oils blended by an aromatherapist, so their skincare products will help moisturize and nourish your skin, keeping it fresh and healthy.   I was so thrilled with their last three releases ~ read my review here on the terrific trio of ampoules ~ and now the fourth one rounds out my collection with a twist!  I received this product complementary in exchange for a review, courtesy of URANG.
Skin Type/Concerns: Oily, blemish prone, aging, hyper-pigmentation, fine lines/wrinkles
 All reviews are my own honest opinion and  I never have been asked to write copy for a brand.  This blog post might contain promo codes, affiliate and referral links, which using my links will help generate a small commission that helps support my blog at no extra cost to you.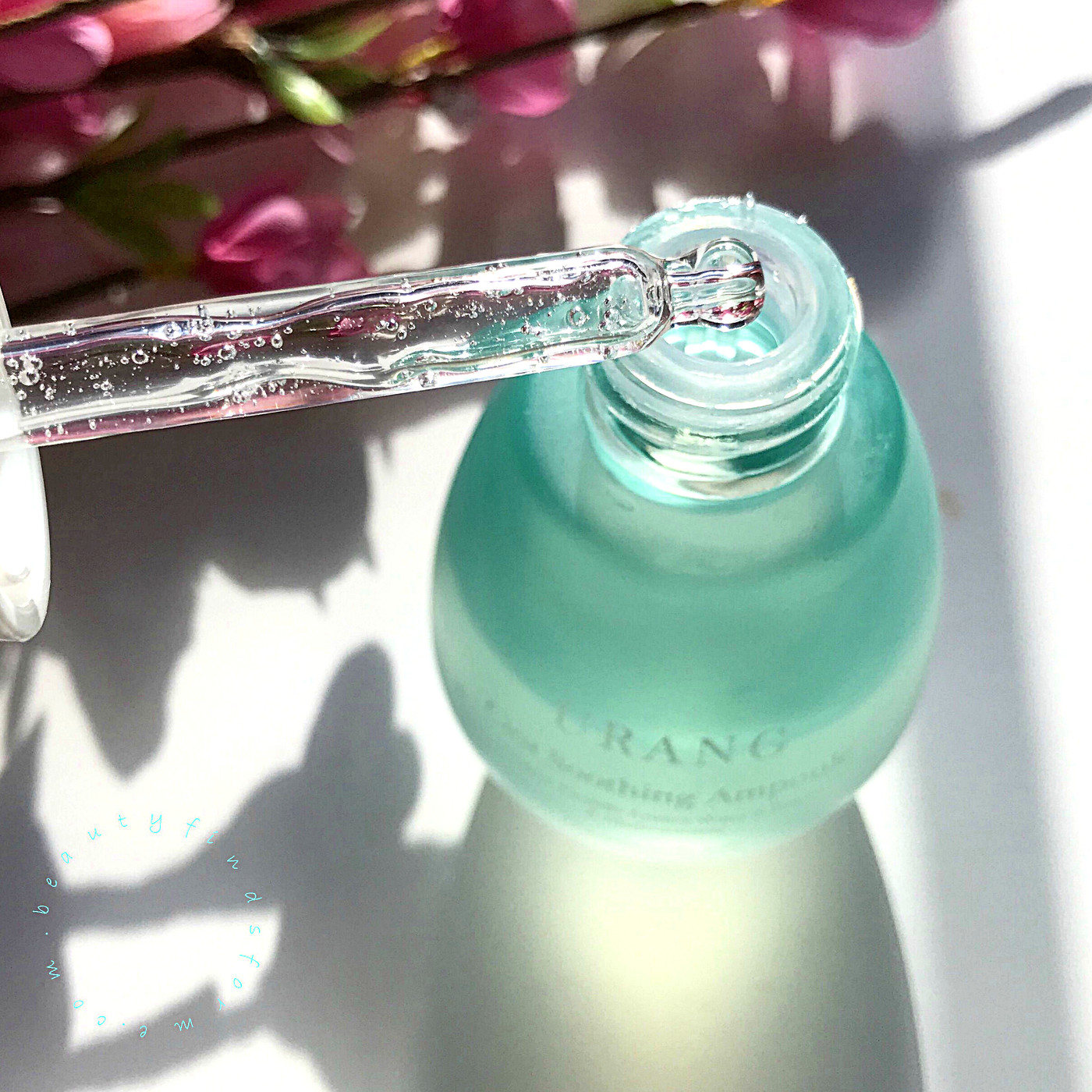 URANG CICA Soothing Ampoule ~ ahh CICA!  And such a pretty mint green bottle too!  URANG's classic pot-belly jar has a glass pipette in a dropper, just like their other ampoules.  Why I am crazy about CICA and you should be too!
CICA is for centella extracts and one or more of its concentrated derivatives  Centella asiatica, a common Asian herbal ingredient that is used medicinally to help speed up wound healing, such as blemishes and skin rashes. It also helps minimize the appearance of pores, and since it stimulates collagen production, it will make your skin more supple and firm. Centella is rich in vitamins C, A, B1 and B12, making it a lovely antioxidant ingredient.  This formula contains two components extracted from centella asiatica ~ asiaticoside helps form collagen to strengthen your skin and speeds up wound healing while madecassoisise helps soothe, reduce redness and inflammation and helps heal your skin.  Centella is also called Tiger Grass, as folklore tells us that tigers would roll around in patches of this stuff after they were wounded and it would speed up healing while providing soothing relief.   The very first ingredient in this CICA Soothing Amouple is 75.8% centella leaf water and it contains organically grown and harvested centella leaf extracts.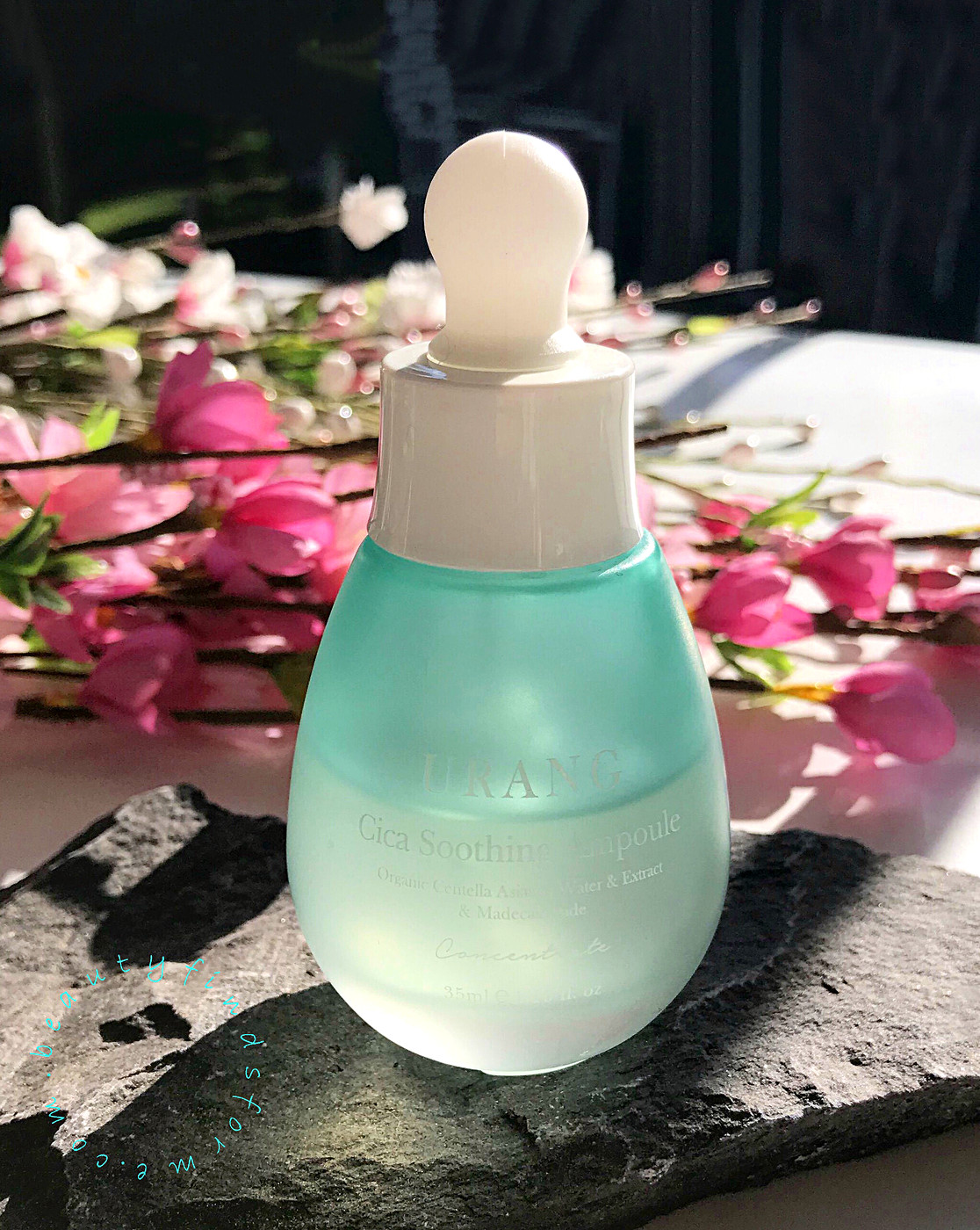 This has more soothing healing care ingredients ~ chamomile can calm down the skin and relieve redness effectively as it has antioxidant, antibacterial and anti-inflammatory properties. It helps to relieve skin issues and irritations because it soothes and lessens swelling and redness, while healing skin and stimulating cellular renewal.  Calendula (pot marigold) has one of the longest histories of usage of any herb in skin care. This is herb, which is not to be confused with the flower marigold, helps heal chapped and irritated skin. It stimulates wound and burn healing and it helps reduce dermatitis.  Calendula gets much of its healing properties from its high levels of carotenoids, similar to vitamin A.  
And not to forget about hydration, organic glycerin and one of its derivatives glyceryl caprylate will help attract moisture, restore oils and balances the skin.  Sclerotium gum is a thickener that also helps soften and moisturize the skin.  Low molecular weight pentylene glycol is a multi-function ingredient that gives your skincare that silky feeling while providing broad spectrum antimicrobial benefits.
If you are wondering where the preservatives are in here, it is the combination of  sodium levulinate , citric acid and sodium anisate, helping provide antimicrobial and anti-fungal agents. 
Ingredients: Centella Asiatica Leaf Water (75.8%)*, Glycerin*, Pentylene Glycol, Madecassoside, Water, Centella Asiatica Extract*, Chamomilla Recutita (Matricaria) Flower Extract*, Calendula Officinalis Flower Extract*, Sclerotium Gum, Sodium Levulinate, Glyceryl Caprylate, Sodium Anisate, Asiaticoside, Citric Acid  cosDNA *organic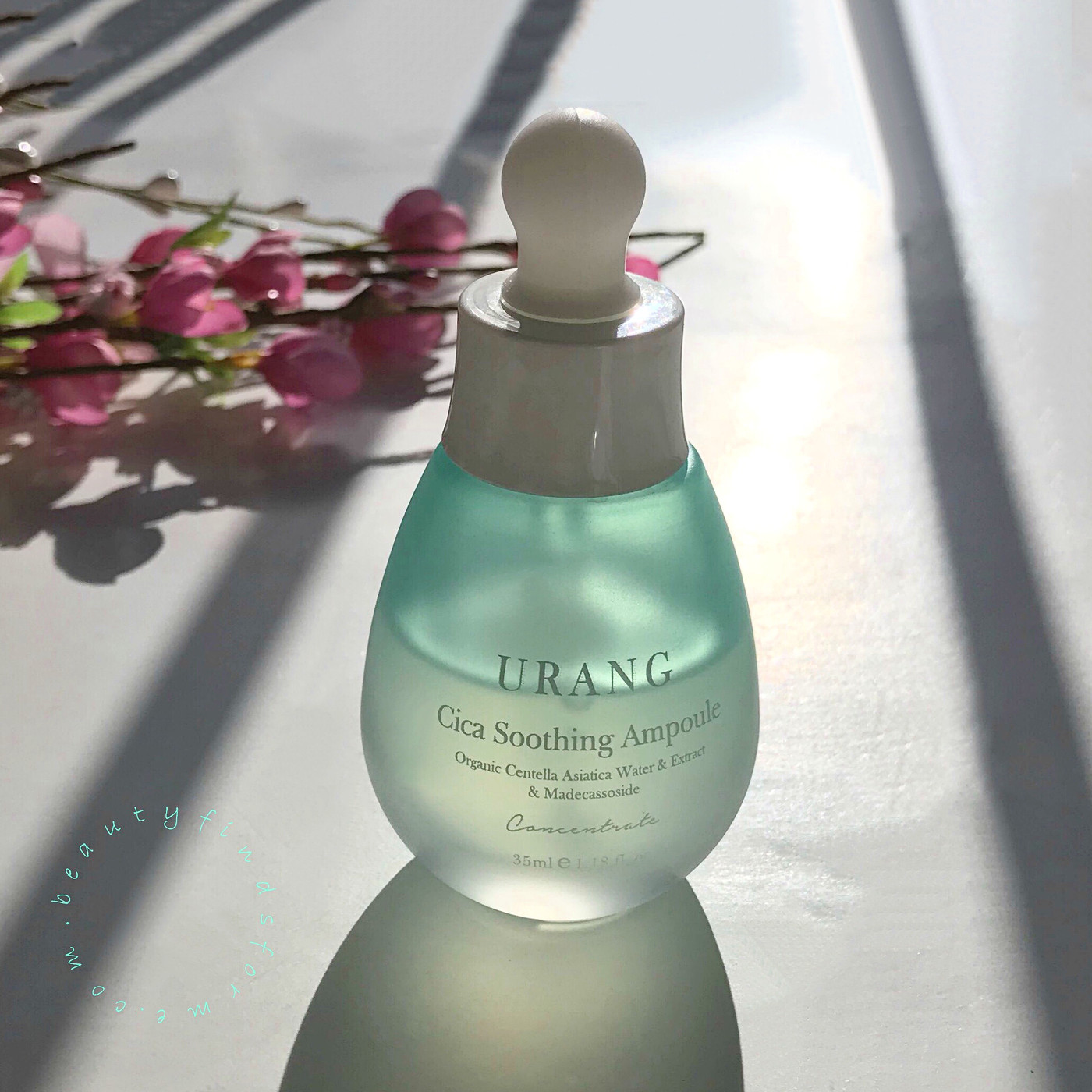 Where is the twist, you ask?  Well, URANG is well known for its carefully formulated skincare products that do include essential oils. The CICA Soothing Ampoule is fragrance free and contains no essential oils, in keeping with CICA sensitive soothing skincare formula.   The texture of this ampoule is silky-smooth and watery, no scent and is clear ~ it absorbs quickly with no sticky or oily residue.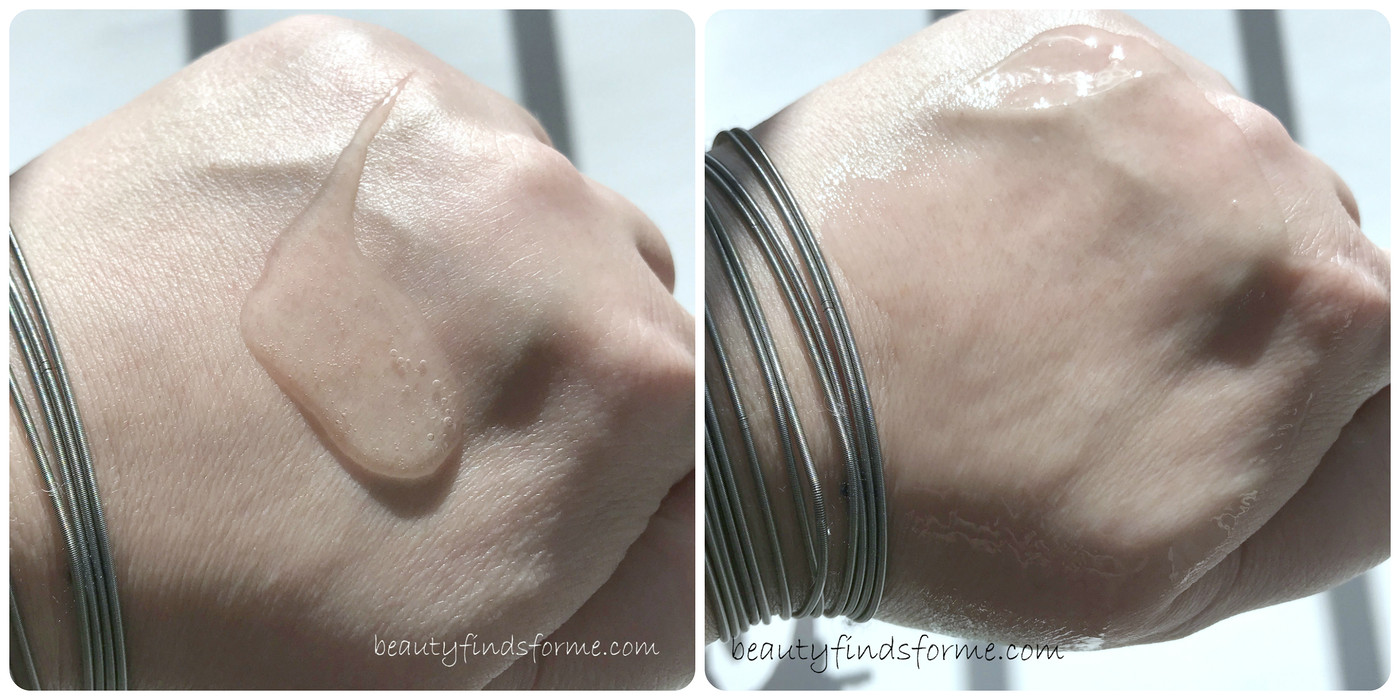 I find that this is a lovely product to use as a daytime treatment as it doesn't leave a footprint ~ it's like it isn't there!  It plays well with other skincare products and the relief from minor blemishes or rashes is fairly immediate.  As far as reducing redness, I found that it really did not do that too much, but it did reduce swelling.   This is a very gentle CICA care product and if you have sensitive skin or are looking for a CICA product that you can use during the day without feeling it on your skin ~ as a lot of CICA skincare can be quite hefty and leave some type of residue on your skin ~ this is a really good one to try.   As the most affordable of the quartet ampoules, this is one that I would like to repurchase for the summertime! 
Where To Purchase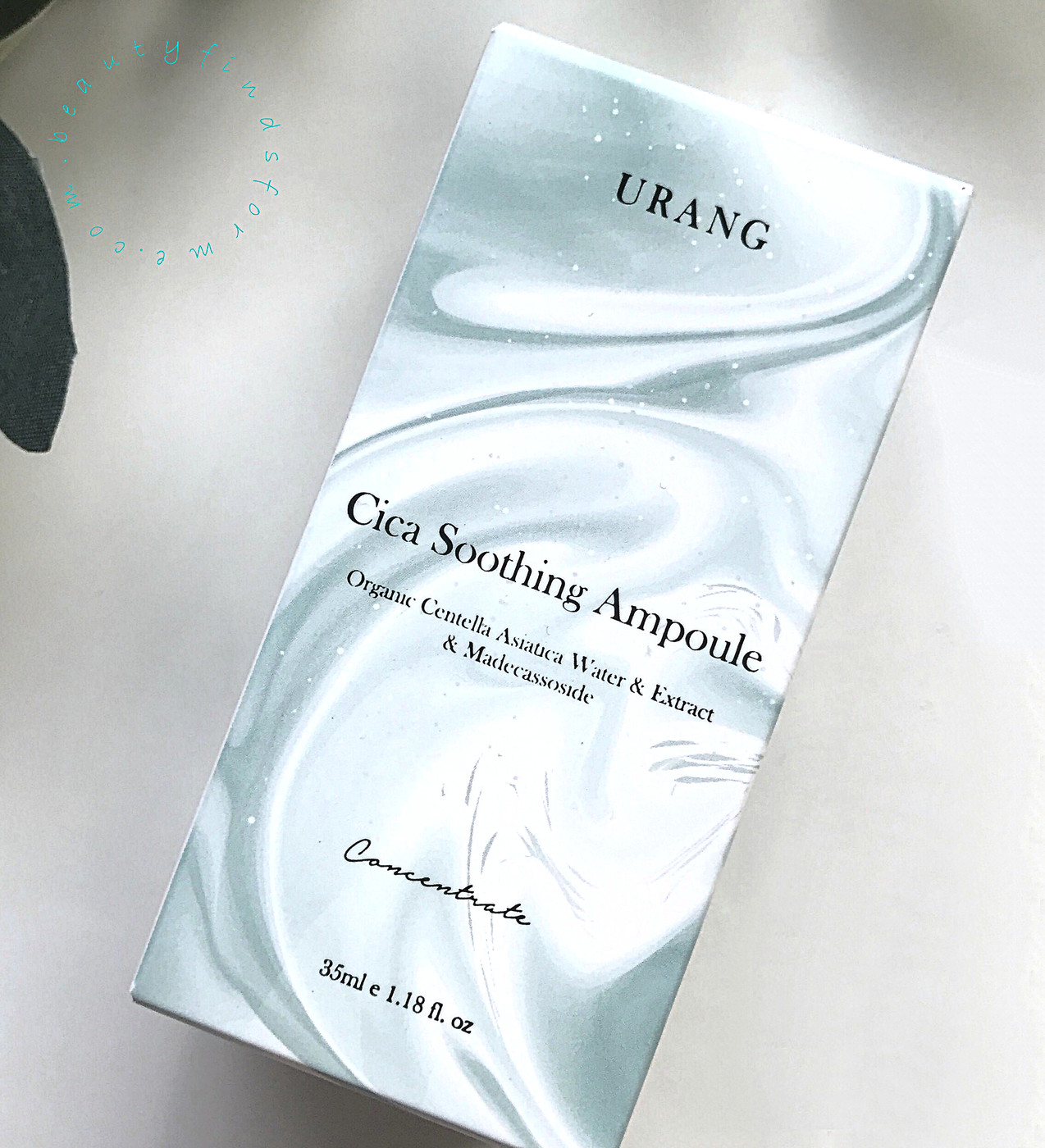 I have also included the other ampoules that I feel are part of this lovely skincare routine in the purchasing list.  To read my review on the Pink Everlasting, Blue Power and  Yuja Vita Ampoules, please click here. 
Oh Lolly:  They offer free USA shipping for orders over $50.00 and have a rewards program where you can earn points and convert to store credit.  First time purchasing from Oh Lolly?  Use my referral link (click here) to save 10% off your first purchase
BeautyBoxKorea:  Ships globally;  No free shipping, low prices.
YesStyle: Free Shipping with a minimum threshold which is based on your country.  They carry several URANG products, but currently have only the Pink Everlasting Ampoule for $63.90 USD 
Skinsider  For UK, EU and USA.  Use code INTRO15 on your FIRST purchase and get 15% off! Save 20% on purchases over £30! For the UK ONLY:  Free Shipping with orders over £20 and Free Express Shopping with orders over  >£30 .   For the EU ONLY:  Free Standard Shipping with orders over £90

If you cannot find URANG in your country,  I suggest using a shipping service and ordering from their website ~ if you are in Korea, you obviously can order directly from their site, www.urangnatural.com.   I recommend Korean Buddy (click here) ~ I have used them many times in the past and have always been pleased with their service.  All you have to do is send them the links and they will come up with the product total.  You pay them, they get the products, weigh it and then give you the shipping costs.  If you have never used Korean Buddy before, you can save 50% off the handling fee by using my blog as a referral https://beautyfindsforme.wordpress.com  
[ disclosure: products received complementary for review purposes. contains affiliate and referral links ]