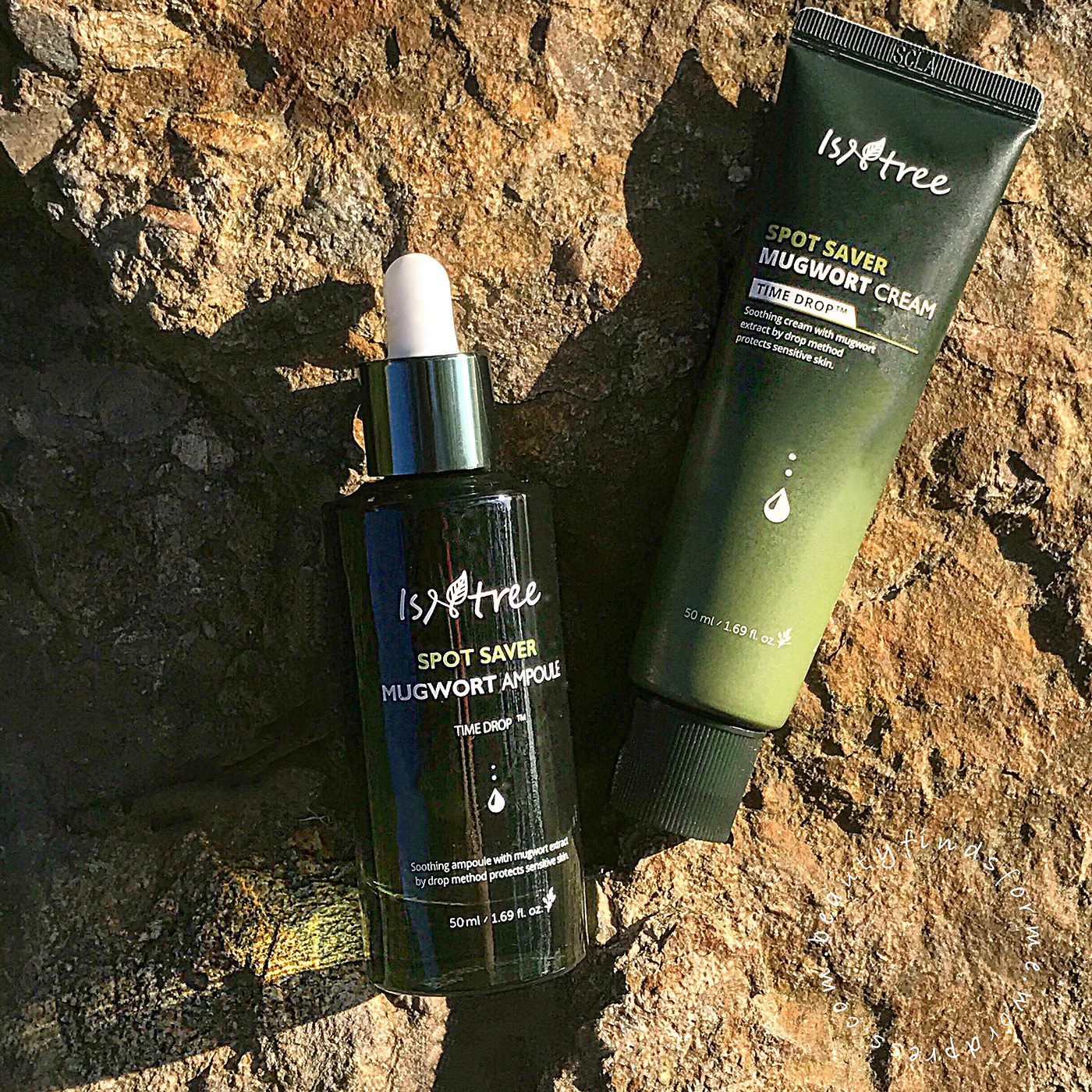 IsnTree is a K-Beauty brand that is very affordable and is a quality product.  I have tried a few of their products in the past (reviews here) and they have a complete line of Mugwort products ~ clay mask, enzyme cleanser, sheet masks and more.  This time, I am reviewing their Spot Saver Mugwort Ampoule  and  Spot Saver Mugwort Cream.  Isntree is cruelty free ~ they do not test on animals or use animal materials in their skincare. Credithink sent these to me for review purposes. 
Skin type/concerns:  Oily, aging, blemish prone, pores, hyper-pigmentation, fine lines and wrinkles. 
I received some of these products complementary to review and was not paid.  All reviews are my own honest opinion and  I never have been asked to write copy for a brand.  This blog post might contain promo codes, affiliate and referral links, which using my links will help generate a small commission that helps support my blog at no extra cost to you.
Key Ingredient
Korean mugwort is known for its unique scent and antioxidants, full of vitamins and minerals to restore youth and energy as well as for its amazing calming and detoxifying effects, making it excellent for skin care.  Isntree harvests their mugwort from Ganghwa Island, as it is a marine climate surrounded by the ocean, making it optimal for growing mugwort plants. Mugwort plants are called "tea tree" in Korea, as it is known for its cleansing and soothing benefits, helping treat troubled irritated skin.  
Artemisia princeps (mugwort, wormwood) is an herb that grows in Korea, Japan and China and has been used in traditional Asian medicine for centuries.  Its primary benefit is as an anti-inflammatory and it is quite soothing and gentle on the skin.  Mugwort helps reduce redness, rashes and other skin issues, including allergic reactions.  It contains a rich source of  vitamin C, essential amino acids such as histidine, valine, leucine, and isoleucine. It also has non-essential amino acids including arginine, glutamic acid, glycine, serine and tryosine.  Due to its gentle nature, mugwort leaves can be added to a baby's bathwater to help soothe and reduce any skin dermatitis.  It helps heal skin wounds, such as blemishes, as it has anti-bacterial and anti fungal properties and it is a topical anesthetic.  It contains a rich source of antioxidants as well and has been known to reduce and lighten hyper-pigmentation caused by age, sun damage and blemishes.  It is very well suited for all skin types, including sensitive skin.   Fun Fact: Wort comes from an old term that meant a useful plant.
Isntree uses a slow extraction method that only uses gravity to filter their mugwort over an 8 to 10 hour time period.  This proprietary 'Time Drop' extraction method does not use heat at all, so that the potency and effectiveness of the herb is kept intact and is more pure.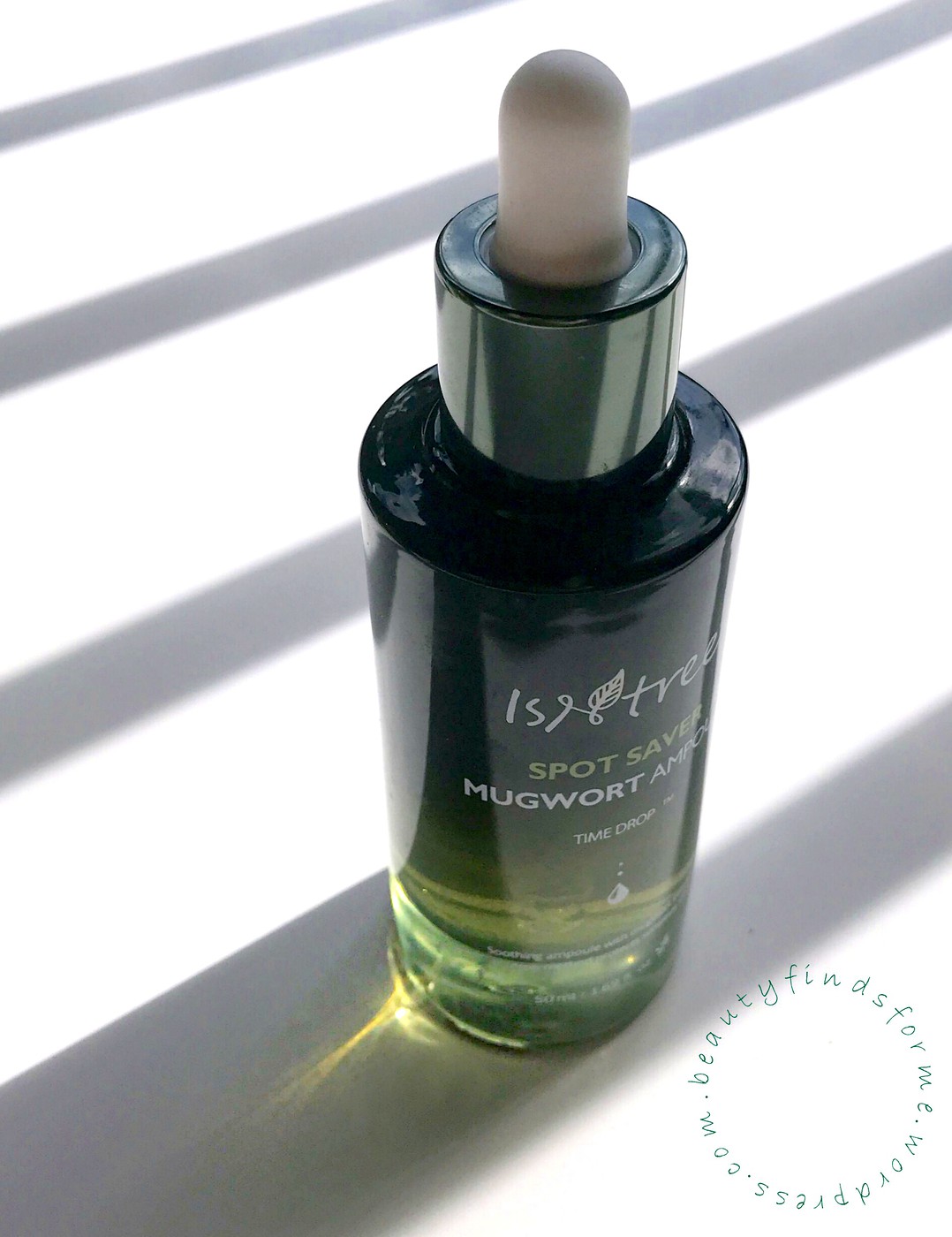 Spot Saver Mugwort Ampoule comes in the most beautiful ombré forest green glass bottle (50 mL) with a metallic green collar.  It has an eye drop applicator with the glass pipette that is way too long!  Fortunately, it is pretty sturdy, but I always feel like it is going to come off.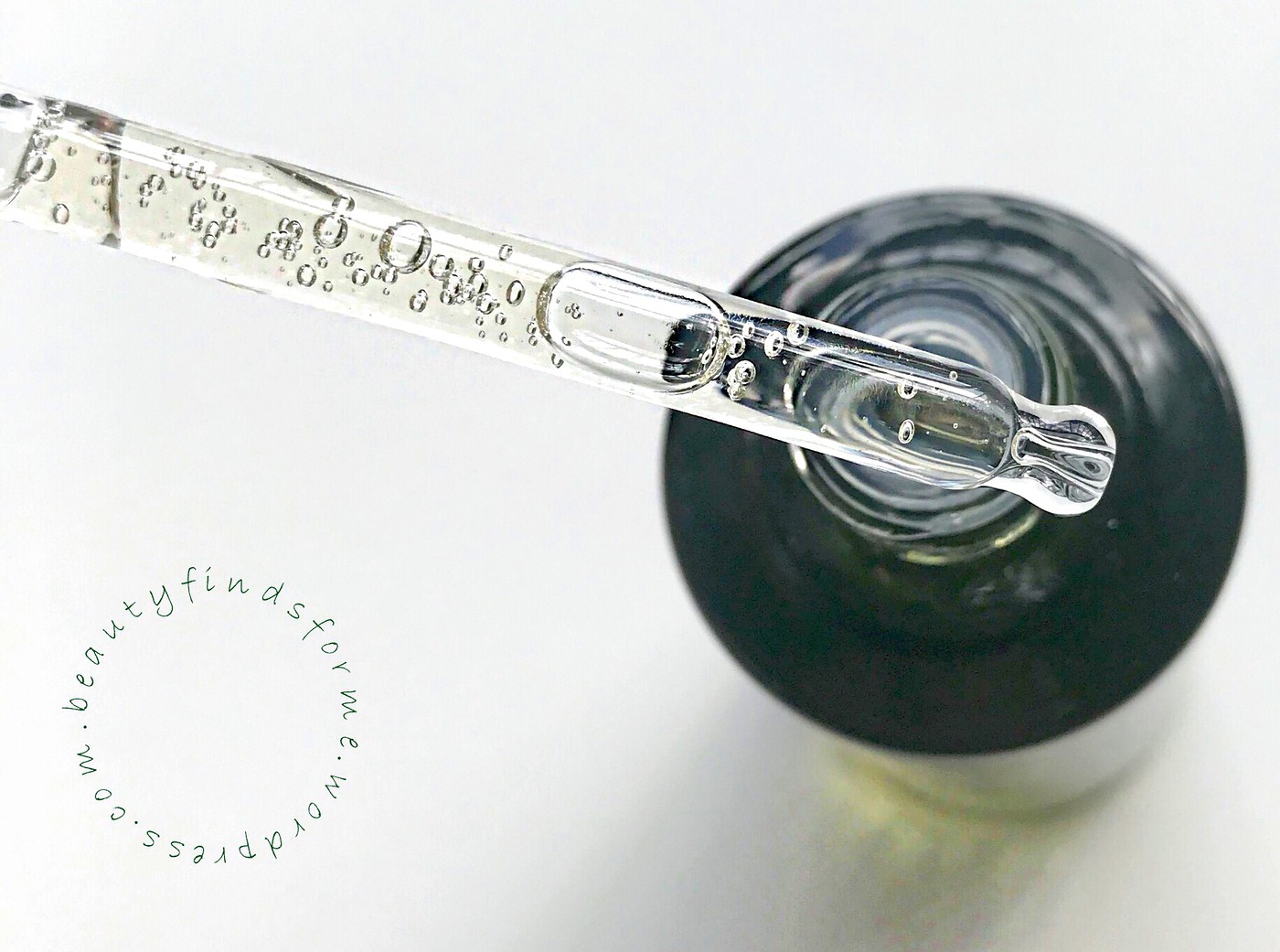 Not only does this contain 85% mugwort, but it is a hydrating powerhouse:  hydrating humectant glycerin, which helps with healing of wounds and seals in moisture, maintaining the skin's water balance;  natural humectant erythritol, found in grapes,, honey and certain fermented foods, such as  wine, will help soothe irritated skin, restores water/oil balance while softening skin;  Betaine is superior for its intense moisturization and hydration properties, without the stickiness, and also reduces the appearance of fine lines and wrinkles, while attracting moisture and relieving skin irritation; Anti-inflammatory panthenol is a natural humectant, which retains moisture and hydrates the skin. It also is a good lubricant on the skin, making skin look soft and smooth.
Powerhouse beta-glucan helps to stimulate the production of collagen, speeds up wound healing, soothes and calms skin due to its anti-irritant and strong anti-inflammatory properties, moisturizes, locks in natural moisture, anti-aging and anti-wrinkle due to its anti-oxidant properties and also helps repair your moisture barrier  Allantoin moisturizes, exfoliates and softens skin, making it look smooth and refined, while reducing and relieving irritation. The powerhouse of all moisturizers ~ ceramides, which are a lipid found in our skin cells and as we age,  those ceramides decline, leading to dry, flaky skin. Introducing ceramides back to our skin via skincare products helps lock in moisture and create balanced skin
This also has soothing, calming calendula, which has one of the longest histories of usage of any herb in skin care. This is herb (not to be confused with the flower marigold) helps heal chapped and irritated skin. It stimulates wound and burn healing and it helps reduce dermatitits. Calendula gets much of its healing properties from its high levels of carotenoids (similar to Vitamin A).  Licorice reduces flakiness in skin, anti-irritant and anti-inflammatory which soothes skin, reduces redness. It also is a skin lightener and brightener, preventing hyper-pigmentation
Piper methysticum (kava kava) helps speed up wound healing and it is a skin conditioner while slowing the loss of water from your skin by creating a barrier on your skin's surface.  Isntree has provided a chart that shows the impact of introducing kava kava into your skincare.  This ampoule is hypoallergenic, having been tested and confirmed by P&K Skin Research Center that it has a skin irritation index of 0.00
Ingredients: Artemisia Princeps Extract (85%), Glycerin, Butylene Glycol, Glycereth-26, Erythritol, Betaine, Glycyrrhiza Glabra (Licorice) Root Extract, Calendula Officinalis Flower Extract, Piper Methysticum Leaf/Root/Stem Extract, Panthenol, Propanediol, Beta-Glucan, Dipotassium Glycyrrhizate, Hydrogenated Lecithin, Ceramide NP, Allantoin, Carbomer, Tromethamine, 1,2-Hexanediol cosDNA

So after all that, how does this perform?  Well, this is a watery ampoule that almost feels "oily" when I apply it to my skin ~ no scent to it that I can detect either.  After patting it in, it doesn't leave an oily or greasy residue, but sinks in nicely.  It does leave my skin soft and smooth, very supple.  Does it reduce breakouts? No ~ but it helps soothe my skin and hydrates it.  I do find that this works better when I add it to the Spot Saver Mugwort Cream.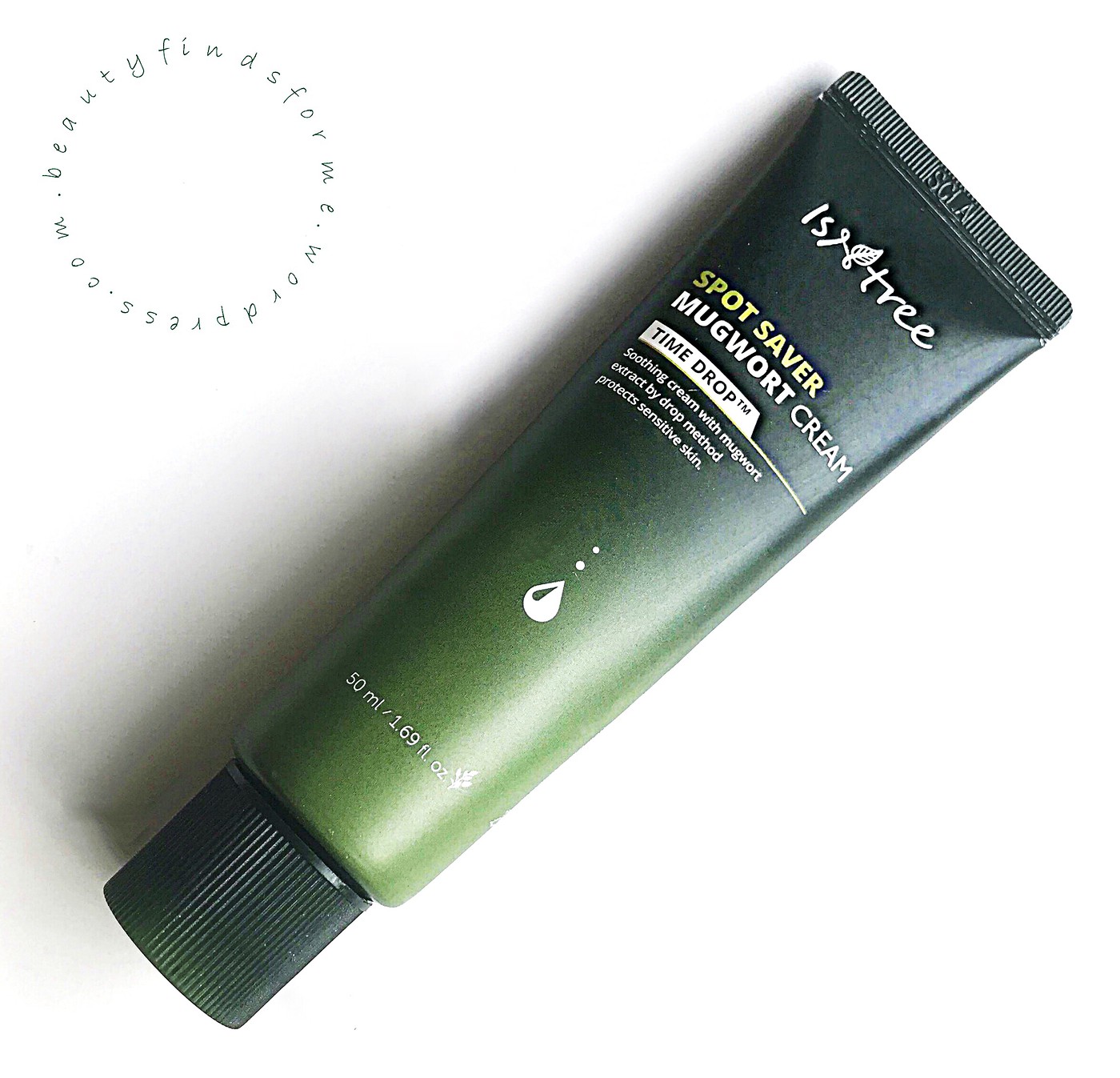 Spot Saver Mugwort Cream comes in a 50 mL green tube with a twist off cap.  This also contains the star mugwort ingredient that was processed by the Time Drop extraction technology and some shared ingredients from the ampoule:  allantoin, panthenol, beta-glucan, glycerin and licorice.  This also has some additional hydrating ingredients with simple sugar glucose that binds water to your skin and theobroma cacao is a fatty oil and the use of cocoa butter goes back to Central American tribes ~ the Mayas and Aztecs in particular. It is rich in fatty acids, such as oleic, palmitic and stearic acids and will help combat free radicals and limiting the damaging effects on your skin, while softening and smoothing your skin. Cocoa butter is used to keep your skin soft and supple.  Arachidyl alcohol and stearyl olivate are additionally moisturizing as they are skin softening emollients.  This doesn't contain heavy metals (lead, arsenic and mercury) and this cream has been tested with eight different ingredient testes including EWG.   

This is a soft white cream with no scent and it spreads easily on m y skin.  It has a bit of a dewy finish initially but does dry down to a satin finish ~ it isn't matte, but it isn't greasy either.  With the added ampoule added to it, this cream becomes more like an emulsion and really packs a nice hydrating punch to my skin.  However, I didn't find that this cream prevented blemishes but it did hydrate my skin and soothe it.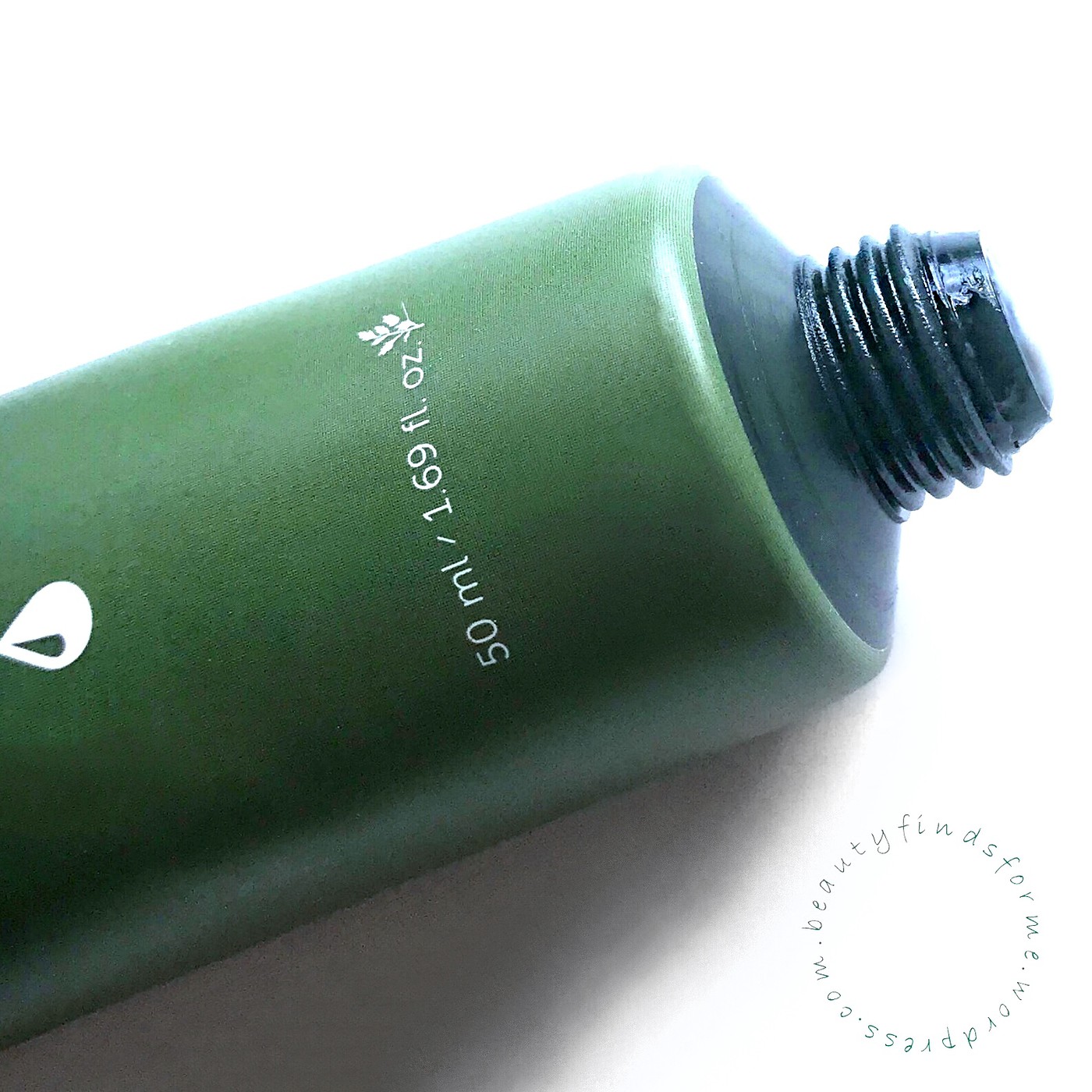 Ingredients: Water, Artemisia Princeps Extract, Glycerin, Caprylic/Capric Triglyceride, Ethylhexyl Isononanoate, 1,2-Hexanediol, Glycereth-26, Dipropylene Glycol, Glycyrrhiza Glabra (Licorice) Root Extract, Panthenol, Beta-Glucan, Arachidyl Alcohol, Behenyl Alcohol, Arachidyl Glucoside, Glucose, Cetaryl Olivate, Sorbitan Olivate, Dipotassium Glycyrrhizate, Allantoin, Theobroma Cacao (Cocoa) Seed Extract, Carbomer, Xanthan Gum, Ammonium Acryloyldimethyltaurate/VP Copolymber, Disodium EDTA, Caprylyl Methicone, Ethylhexylglycerin, Tromethamine cosDNA
Where to Purchase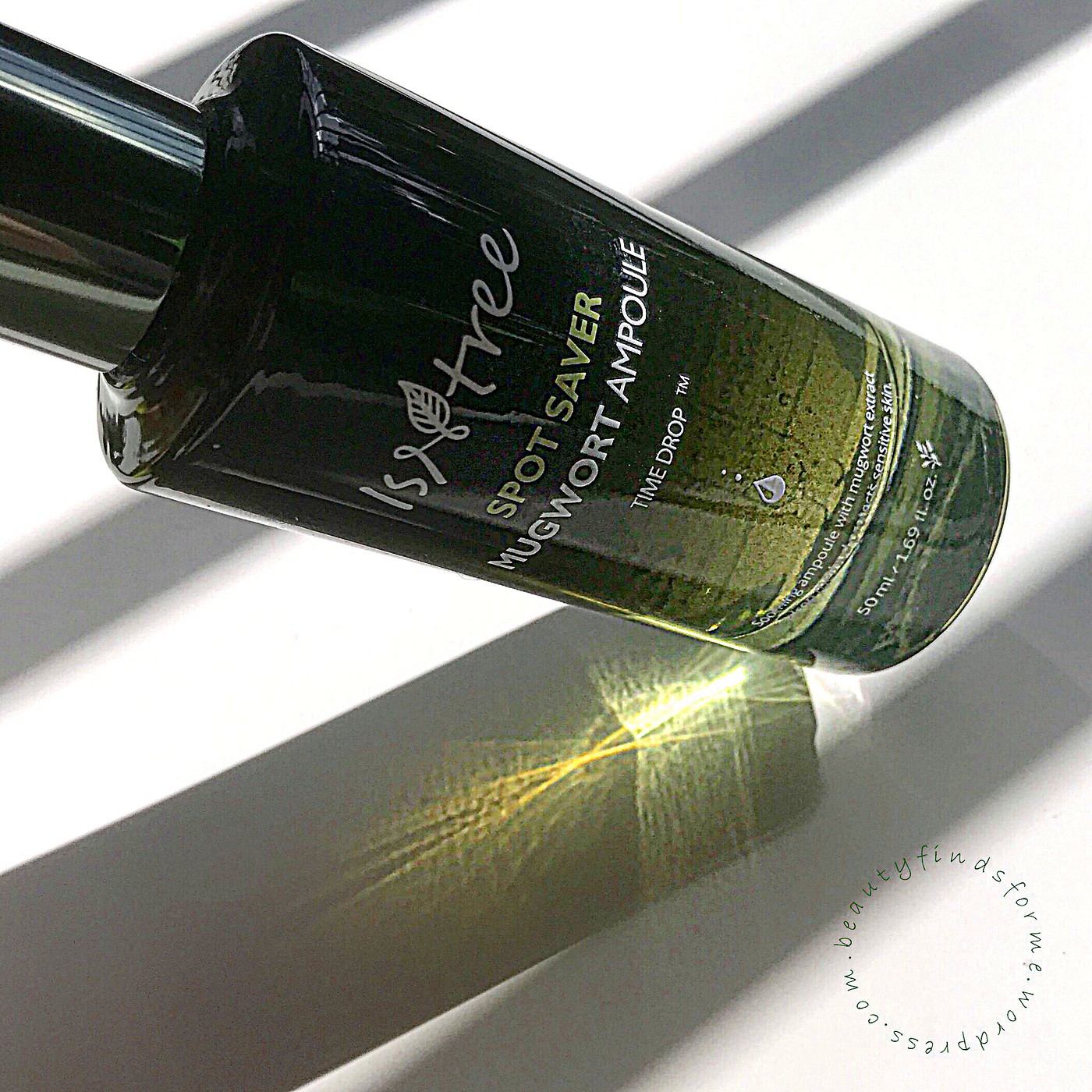 For all skin types, the ampoule is a very good and I like it a lot.  For drier skin types, the cream is probably better for you than the I'm From version ~ I think I prefer the lighter texture of the I'm From Mugwort Cream for my oily skin, but if you have drier skin, you might like this one better.   
Amazon USA:  Credithink carries all of these products and more! These do have free Amazon Prime Shipping, including FREE ONE DAY Shipping!   All prices in USD
For International Shipping:  Credithink has their own store as well ~carries these products as well (click here) and do not offer free shipping to most countries.
[ disclaimer: products received complementary for review purposes.  blog post contains affiliate links ]