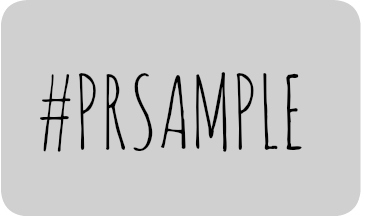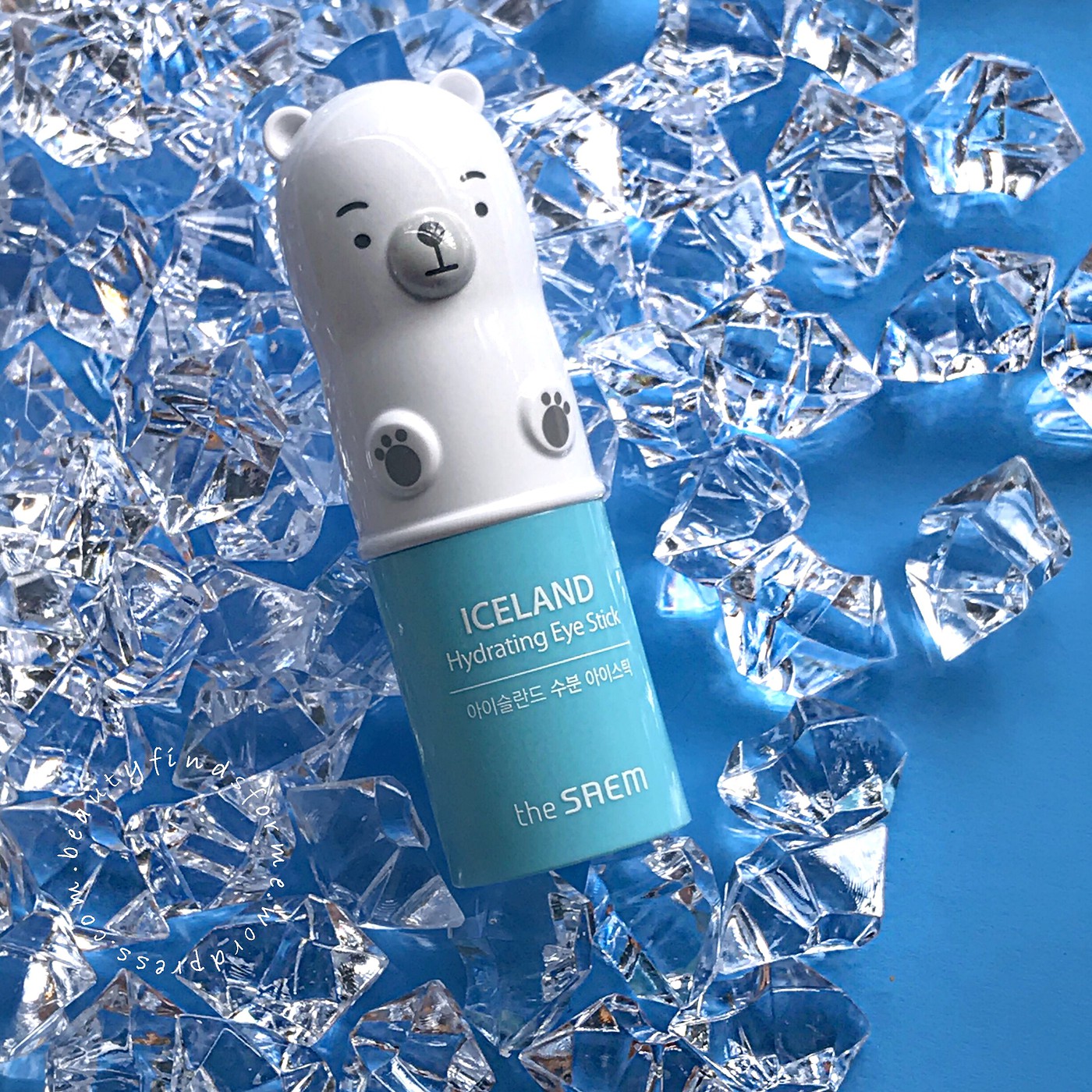 Okay, I will admit it ~ this was partially because of the packaging that I wanted to try this ~ but I also wanted it because the skin around my eyes can get quite puffy and hot during the summertime.  The Saem is an underrated brand that doesn't seem to get a lot of love in the K-Beauty world but I have reviewed a few of their products here.   I was given the opportunity to pick a few products from Jolse, a premier Korean online store and one of the items I chose was the  The SAEM Iceland Hydrating Eye Stick

image credit thesaem

Skin type/concerns:  Oily, aging, blemish prone, pores, hyper-pigmentation, fine lines and wrinkles. 
I received these products complementary to review and was not paid.  All reviews are my own honest opinion and  I never have been asked to write copy for a brand.  This blog post might contain promo codes, affiliate and referral links, which using my links will help generate a small commission that helps support my blog at no extra cost to you.  
Ingredients of Note
This tiny stick packs a slew of anti-inflammatory, brightening and antioxidant ingredients.
5% Iceland water is known for its rich mineral content and hydrating benefits. These waters have been proven that they help with skin issues and help with your skin's barrier.
K-Beauty isn't complete without some Hanbang ingredients: Ginger is a wonder ingredient, containing   40 antioxidant compounds that help with anti-aging, removes toxins and stimulates your blood circulation.  It has anti-inflammatory properties help reduce redness and swelling of the skin. It also is a skin brightener.  Polygonum cuspidatum (Japanese knotweed) is an antioxidant that contains polidatin ~ a precursor to resveratrol, which has brightening and anti-wrinkle effects. It also soothes, firms and moisturizes your skin.  Zanthoxylum piperitum (Japanese pepper) contains anti-oxidant properties, protecting skin, stimulating cellular growth, combating free radicals, helping prevent fine lines & wrinkles ~ making this a popular anti-aging ingredient.
Some unusual ingredients make an appearance as well: Algae kombu is a type of kelp and algae in general have  moisture binding properties so it hydrates and softens your skin. It also is rich in essential vitamins and minerals as well as amino acids, which help firm your skin and it also has anti-inflammatory properties so your skin is smooth, less red and less swollen.  Cetraria islandica (Iceland moss is a lichen, which means it is a fungus and an algae ~ this moss rehydrates your skin by providing a physical moisturizing film. Mesembryanthemum crystallinum (crystalline iceplane) is a succulent plant that helps reduce inflammation, redness and itching   
Niacinamide (vitamin B3)  is a powerful antioxidant that acts as an anti-inflammatory, improves your skin elasticity, enhance the skin barrier function and also it helps to even out skin tone and reduce post-inflammatory hyper-pigmentation. 
Glycerin is a humectant ~ sealing in moisture, maintain's the skin's water balance on an intercellular level, which makes the skin look healthy, moist (not dry and scaly), soft to touch, and is also an emollient, leaving your skin looking radiant and supple. 
Made from vegetable origin sugars, xylitol is a hydrating ingredient. 
More antioxidant anti-inflammatories: Yeast derived amino acid adenosine  has anti-aging, anti-wrinkle and anti-inflammatory properties. Carnosine is an antioxidant and anti-inflammatory 
Neuropeptide sh-octapeptide-4 works as an anti-aging ingredient, aiding and speeding up wound healing while reducing redness and inflammation.  Yes, peptides are supposed to be at the end of the ingredient list!  
Glutathione is an antioxidant naturally found in human cells that neutralizes free radicals, boosts the immune system and detoxifies the body. It can also cause skin lightening by converting melanin to a lighter color and deactivating the enzyme tyrosinase, which helps produce the pigment. Acetyl cysteine will help produce more glutathione 
Polyglutamic acid is made from fermented soybeans (natto) and helps moisturize and exfoliate old skin cells. It can penetrate to the deepest layers in your skin, locks in moisture and helps increase the production of NMF (Natural Moisturizing Factor)
Two acids show up here: AHA glycolic acid, which exfoliates on the skin's surface while moisturizing and antioxidant vitamin C ascorbic acid helps with tissue growth and brightening.  However, they are near the end of the long list of ingredients, so I am not sure how beneficial these two acids are. 
This does have quite a few dimethicone ingredients, which contributes to the silky smooth finish.   This does have alcohol in it as well, but I assume it is to help thin out the product a bit so it isn't chunky.  This does not contain any colorants. 
image credit thesaem
Ingredients: Water (Iceland!), Butylene Glycol, Alcohol, Sodium Stearate, Sodium Palmitate, PEG-12 Dimethicone, Xylitol, Glycerin, Niacinamide, PEG-8, Bis-PEG-18 Methyl Ether Dimethyl Silane, Sodium Citrate, Dimethicone, Potassium Alginate, Methyl Methacrylate Crosspolymer, Phenoxyethanol, Xanthan Gum, Fragrance, Citric Acid, Laminaria Japonica Extract, Cetraria Islandica Extract , Mesembryanthemum Crystallinum Extract, Adenosine, 1,2-Hexanediol, Zingiber Officinale (Ginger) Root Extract, Eugenia Caryophyllus (Clove) Flower Extract, Polygonum Cuspidatum Root Extract, Zanthoxylum Piperitum Fruit Extract, Polyglutamic Acid, Glycolic Acid, Arginine, Carnosine, Glutathione, Acetyl Cysteine, Ascorbic Acid, sh-Octapeptide-4 cosDNA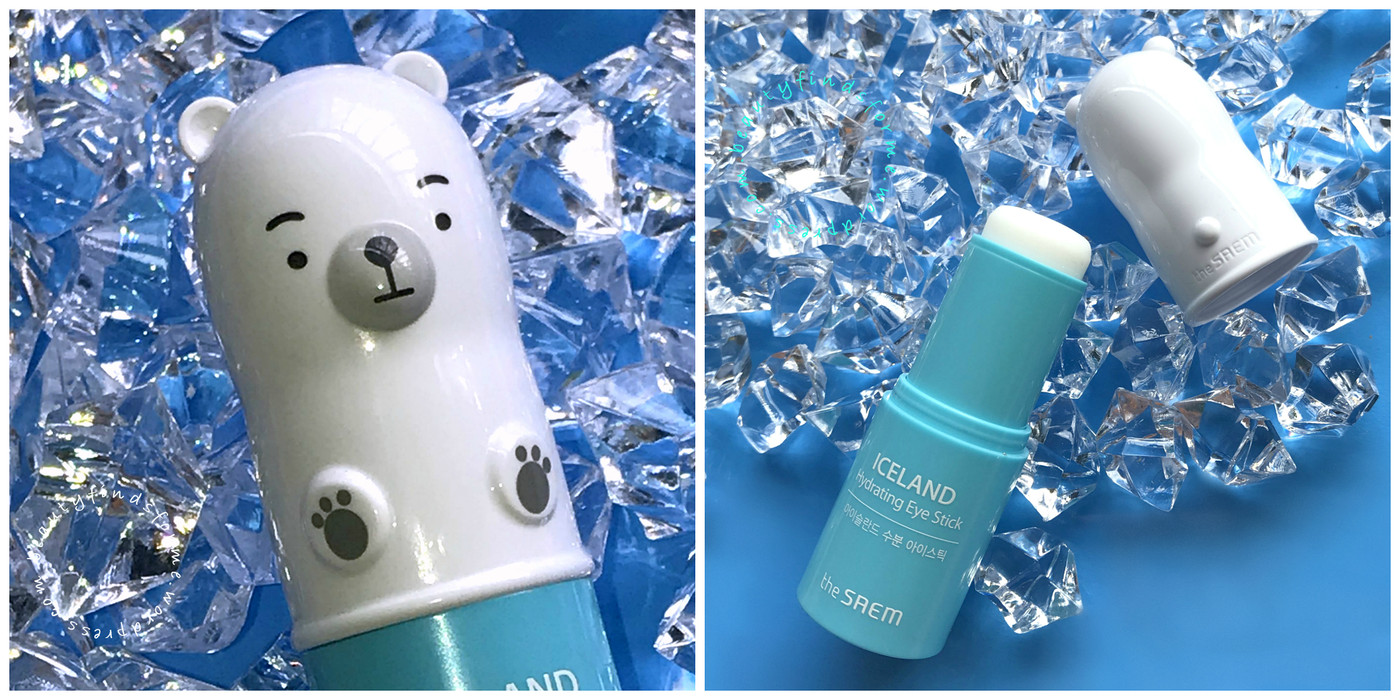 The packaging is 150% adorable!!  It is a polar bear and the detail on it is very good ~ even on the backside, it has the polar bear tail.   The tube packaging is hard plastic, with raised painted details and it is very sturdy.  The stick is a white, but goes on clear and it has a slight floral scent to it, but nothing  that lingers on my skin.   There is an immediate cooling effect when this is applied around my eyes and it feels very good on my skin ~ the cooling sensation is in not intense nor is it long lasting.  This cooling effect is not from menthol, as it doesn't contain menthol, but from the Iceland mineral water, according to The Saem.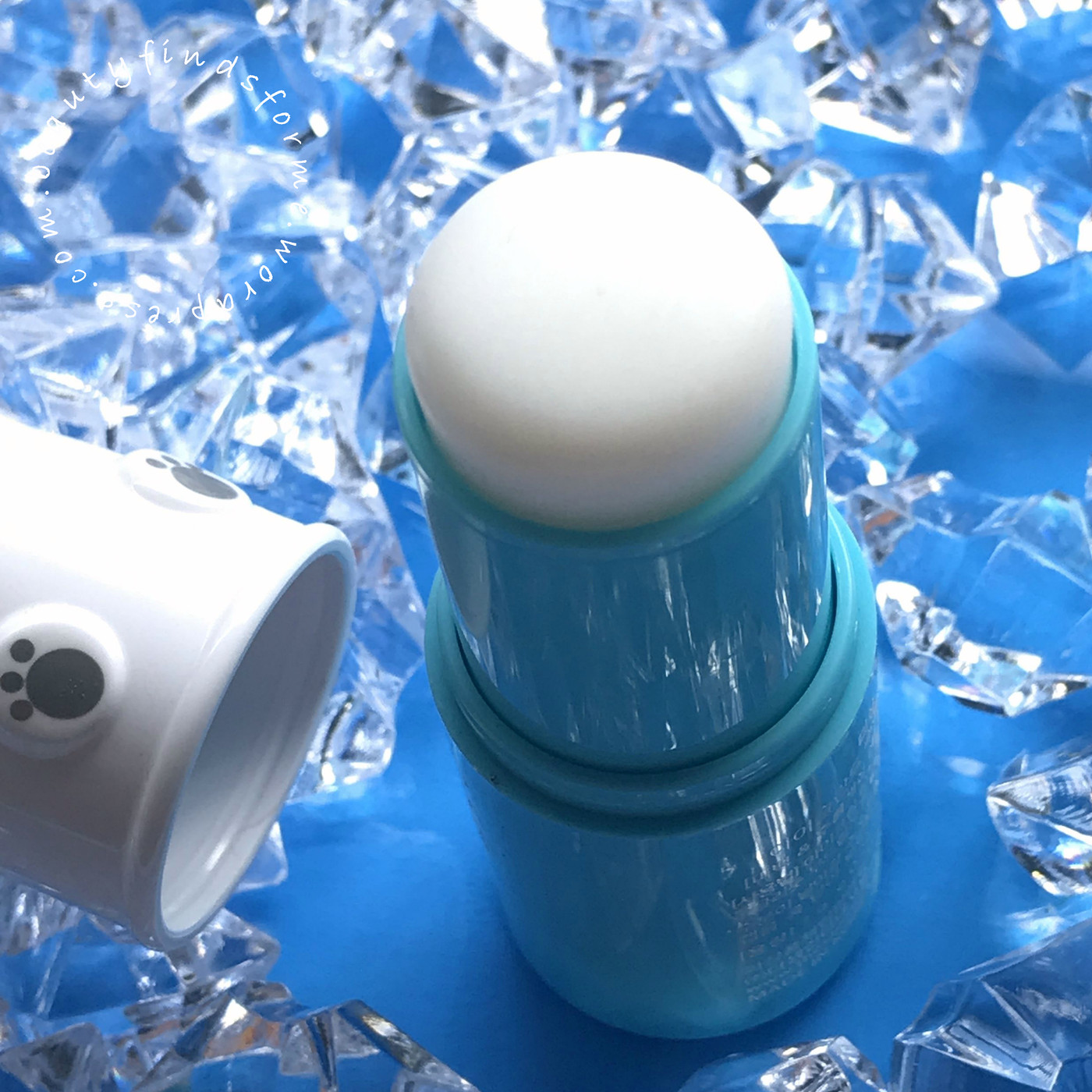 The best way I have used this is first thing in the morning ~ I keep this next to my bed with my eye drops as my eyes have been drying out quite a bit with the medication I am on.  When I wake up, my eyes feel gritty and tired and this little cooling stick gives my skin around my eyes a nice burst of hydrating freshness along with reducing any inflammation.  This past summer, I also used it at night time as the nights were so hot and muggy that I needed that bit of refreshing sensation on my skin.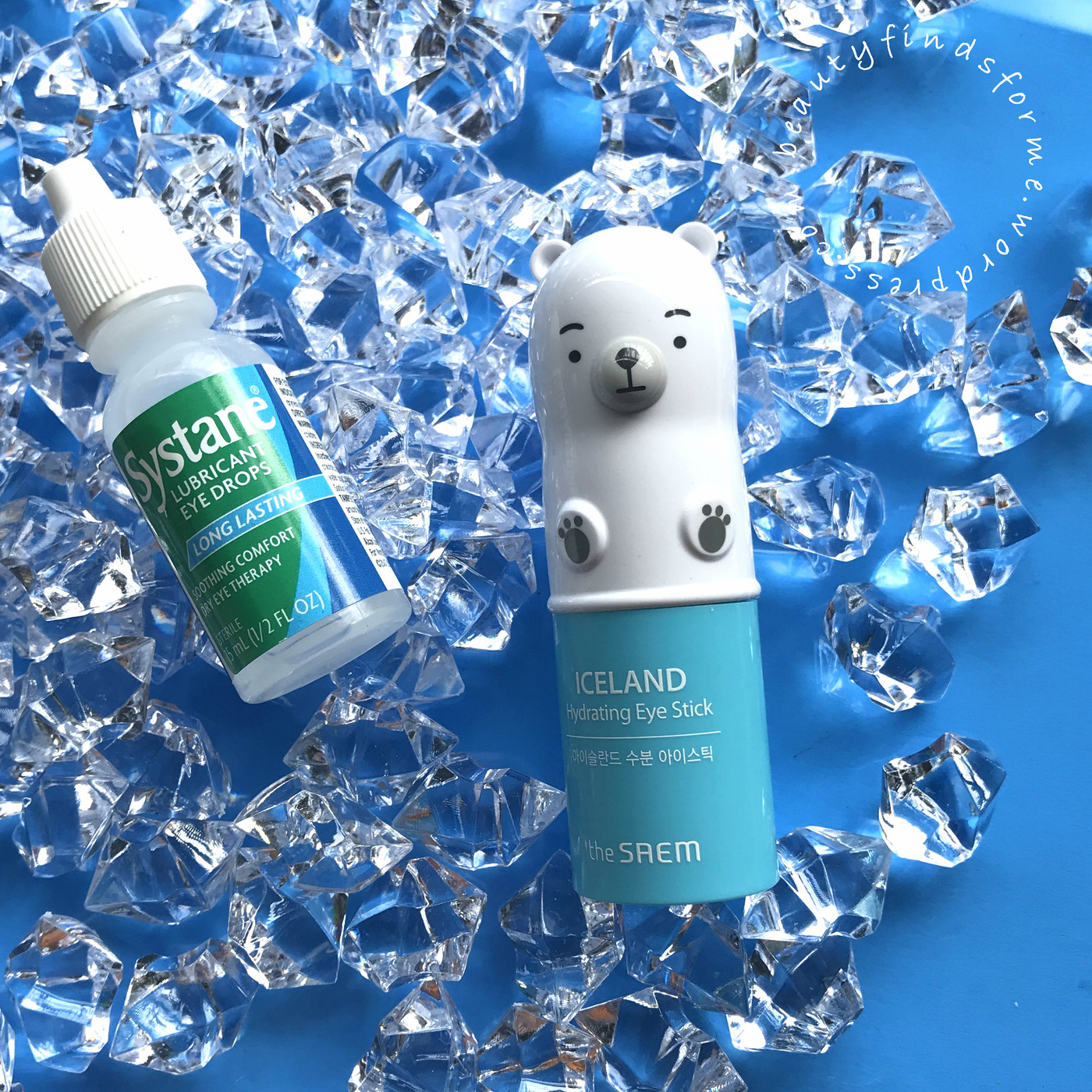 This also worked well to put on eye concealer ~ the few times I do wear a concealer under my eyes, this helped it apply more smoothly, acting like a primer.  This is due to the dimethicones in the product.  I didn't find that it brightened my under eye area that much nor did it do anything for wrinkle care, but The Saem Iceland Hydrating Eye Stick did hydrate, cool and reduced inflammation.  Now, one thing to keep in mind is that this is only 8 grams.  Which means that the packaging is bigger than what you are getting ~ there is only about 3/8 to 1/2 inch of the product in the tube, so I used mine up pretty quickly.  Thankfully, this is inexpensive, but I feel the packaging waste here in my heart and soul ~ please, The Saem, fill up the tube with the product and raise the price tag.  
You can purchase The SAEM Iceland Hydrating Eye Stick for under $6.00  at Jolse ~ prices will fluctuate slightly due to the Korean Won/USD conversion. Jolse has free shipping all the time, ships internationally and gives out free samples.   
disclaimer: this product was sent to me for review purposes. all opinions are my own and are unbiased