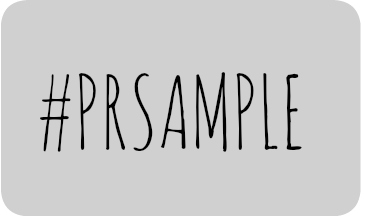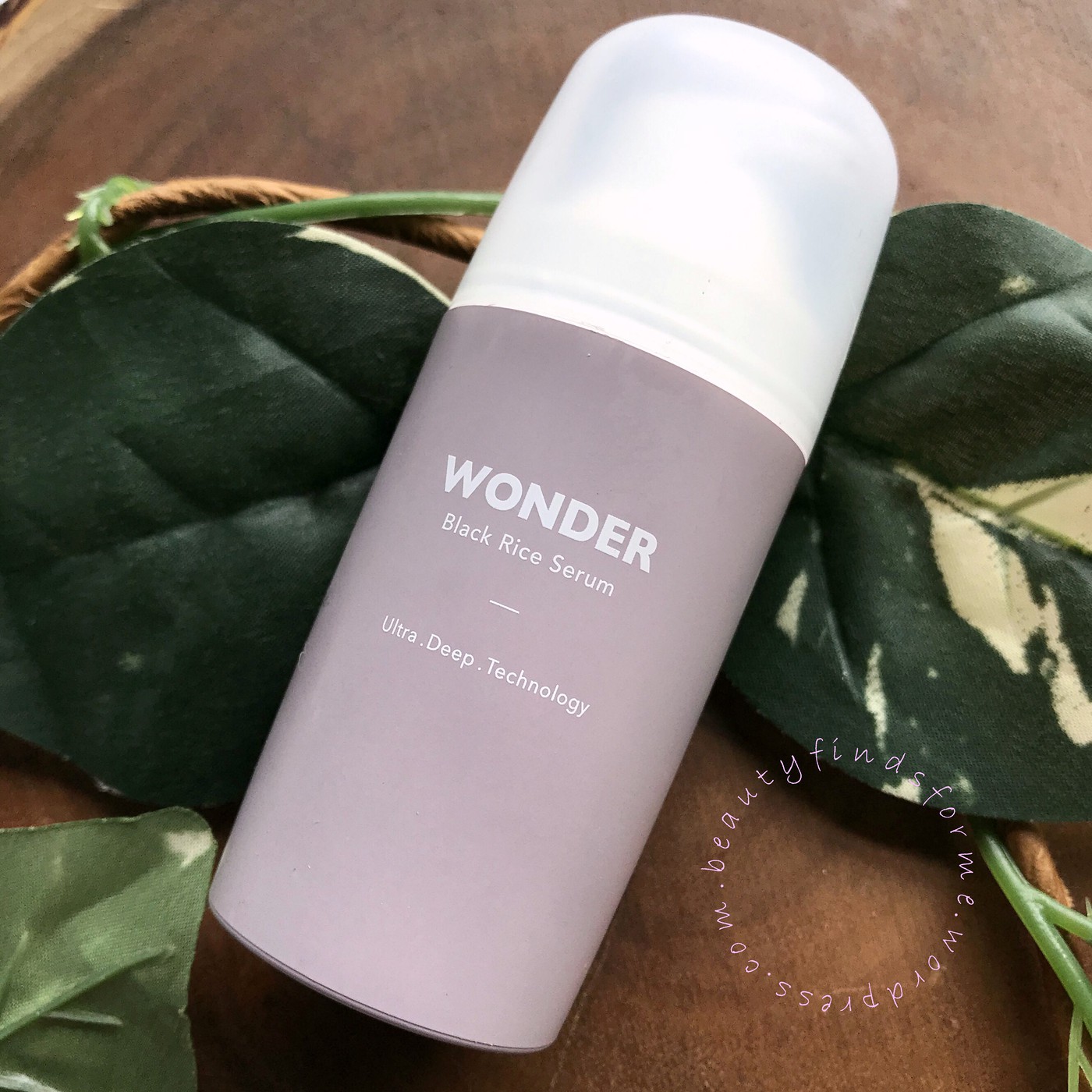 Neon geureolsurok haengbokhaeya dwae
Haruharu mudyeojyeo ga eh eh eh eh "Haru Haru" by BigBang
I knew Haruharu as a sheet mask brand, but nothing about their other skincare products.  I was fortunate enough to get their Wonder Black Rice Serum from Jolse, a Korean online shop, for review purposes.  The Black Rice line is fairly new and they have several items, but the serum is one of the first products they released. 
Skin type/concerns:  Oily, aging, blemish prone, pores, hyper-pigmentation, fine lines and wrinkles. 
I received these products complementary to review and was not paid.  All reviews are my own honest opinion and  I never have been asked to write copy for a brand.  This blog post might contain promo codes, affiliate and referral links, which using my links will help generate a small commission that helps support my blog at no extra cost to you.
Key Ingredients
The main key ingredient in here is the superfood black rice.  The black rice line is all organic and free from harmful substances and is made with 100% Korean grown black rice.  Oryza sativa (rice) is an antioxidant ingredient that help preserve skin elasticity and protect against free radical damage. Rice extracts are also an anti-inflammatory and help reduce hyper-pigmentation, allowing your skin tone to be even and brighter.  This serum contains 12,000 ppm of fermented black rice extracts.   This also contains 6,000ppm of fermented bamboo shoots ~ Bamboo contains over 70% of silica, which is a crucial item when it comes to your skin's connective tissue, collagen. By stimulating certain cells, silica helps strengthen your collagen and elastin, which in turn will help firm and tone your skin and plump up your skin, so fine lines and wrinkles are not as noticeable. Bamboo also is a very soothing ingredient that is good for sensitive skin, as it is an anti-irritant, retains moisture and helps combat free radicals as it does contain anti-oxidant proprieties as well.
Aloe vera is a powerful moisturizer that doesn't leave your skin feeling oily or greasy. It soothes, treats inflammation, helps speed up skin healing and also has a plethora of antioxidants ~ beta-carotene, vitamins C and E, which help improve your skin's firmness and keeps your skin moist and hydrated. It also contains over 75 different nutritious ingredients, including minerals, enzymes, amino acids, salicylic acid and much more.
Beta glucan is one of four humectants in here ~ with glycerin and sodium hyaluronate are the other two . This yeast or fungi derived ingredient will attract moisture to your skin, and then locking it in. It is also an antioxidant, helping soothe your fine lines and wrinkles, as well as soothing your skin. Betaine is superior for its intense moisturization and hydration properties, without the stickiness, and also reduces the appearance of fine lines and wrinkles, while attracting moisture (humectancy) and relieving skin irritation. Trehalose supplies concentrated moisture to your skin and helps retain moisture, preventing your skin from drying out.  
Wonder Black Rice Serum also contains 100% natural lavender oil, which is a healing ingredient as well as aromatic. This does have alcohol, but it is way down in the ingredient list, so it isn't that distracting. I have oily skin and never had issues with alcohol in skincare products, so long it was balanced with hydrating ingredients, which this does have. That said, you know your skin better than I do, so if you cannot tolerate alcohol in your skincare products, then you should shy away from this product.
This serum is free from 11 common harmful substances, free of 7 types of harmful parabans, free of animal derived ingredients and animal testing and is vegan. 
Ingredients: D.I. water, propanediol, oryza sativa (rice) extract (12,000ppm), aloe barbadensis leaf extract, betaine, glycerin, xanthan gum, 1,2-hexanediol, phyllostachys pubescens shoot bark extract (6,000ppm), aspergillus ferment, butylene glycol, yeast beta glucan, trehalose, zanthoxylum piperitum fruit extract, pulsatilla koreana extract, usnea barbata (lichen) extract, alcohol, sodium phytate, hyaluronic acid, polyglyceryl-10 laurate, polyceryl-10 myristate, lavandula angustifolia (lavender) oil cosDNA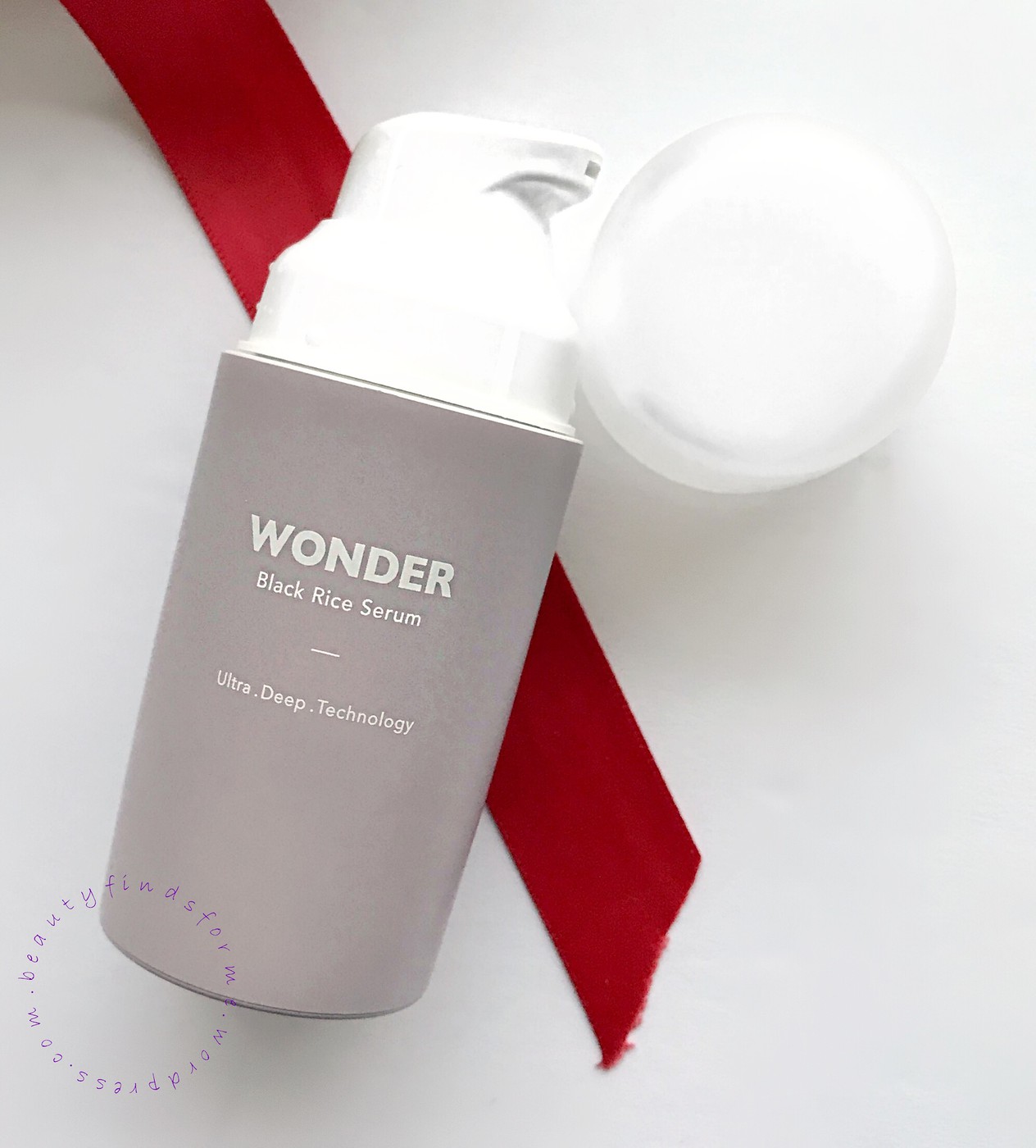 This comes in a 30 mL plastic lavender bottle with a pump applicator.  This uses a biotechnological delivery system called Ultra Deep Technology (UDT) that helps transfer the active ingredients deeper into the skin. According to Haruharu, this consists of an empty sphere shaped low-molecular-phospholipid substance that is made out of naturally derived materials. It is skin friendly and efficient in penetrating the skin to deliver the ingredients. 
This serum is not irritating to the skin, as it completed the Human Skin Compatibility Evaluation Test at Korea Dermatology Research Institute Co, Ltd, in October 2018.   The Wonder Black Rice Serum is clear with a watery lightweight texture, has a lot of slip to it as that is probably due to the aloe and glycerin in it. It has a beautiful scent of lavender and it creates little water droplets on my skin, before absorbing quickly with no sticky or oily residue.  Haruharu Wonder Rice Serum is very cooling and refreshing on my skin as well.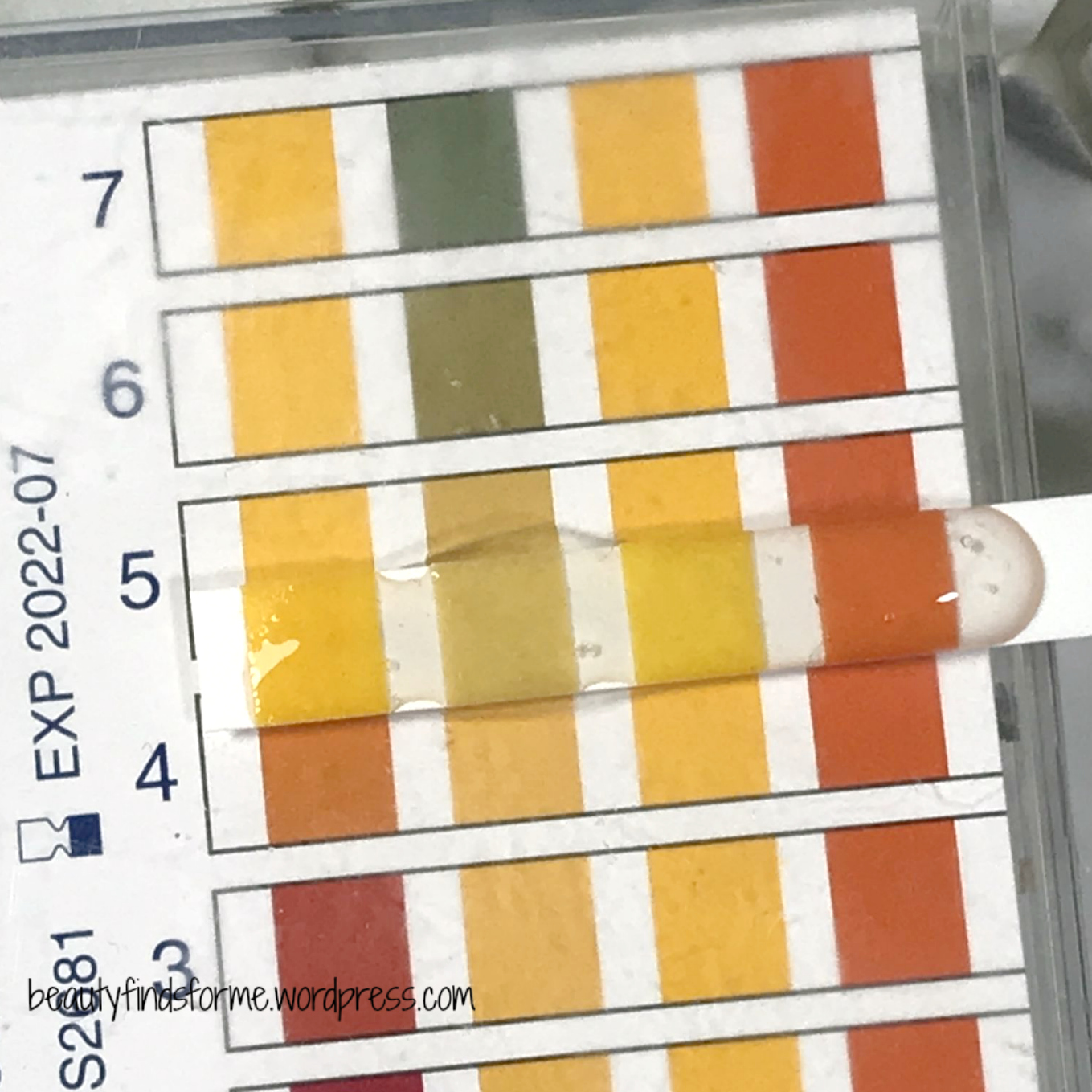 This has a pH level of 5, so it is mildly acidic and skin balancing.  I found that this really packs a hydration punch to my skin, increasing my moisture levels by 32% and decreasing my oil levels by 72%.  Despite the term serum, I found this to be more like a first essence in how it performed.   This actually reminds me a lot of Hanyul's Optimizing First Serum, which I adore.. Yes, the ingredients list is different, but it has the fermented goodies, the cooling sensation, lovely scent and this helps with blemish prone skin.  I found that this helped hydrate yet calm down my pimples and inflammation.  I found this made my skin look brighter over all as well, but it didn't reduce any hyper-pigmentation.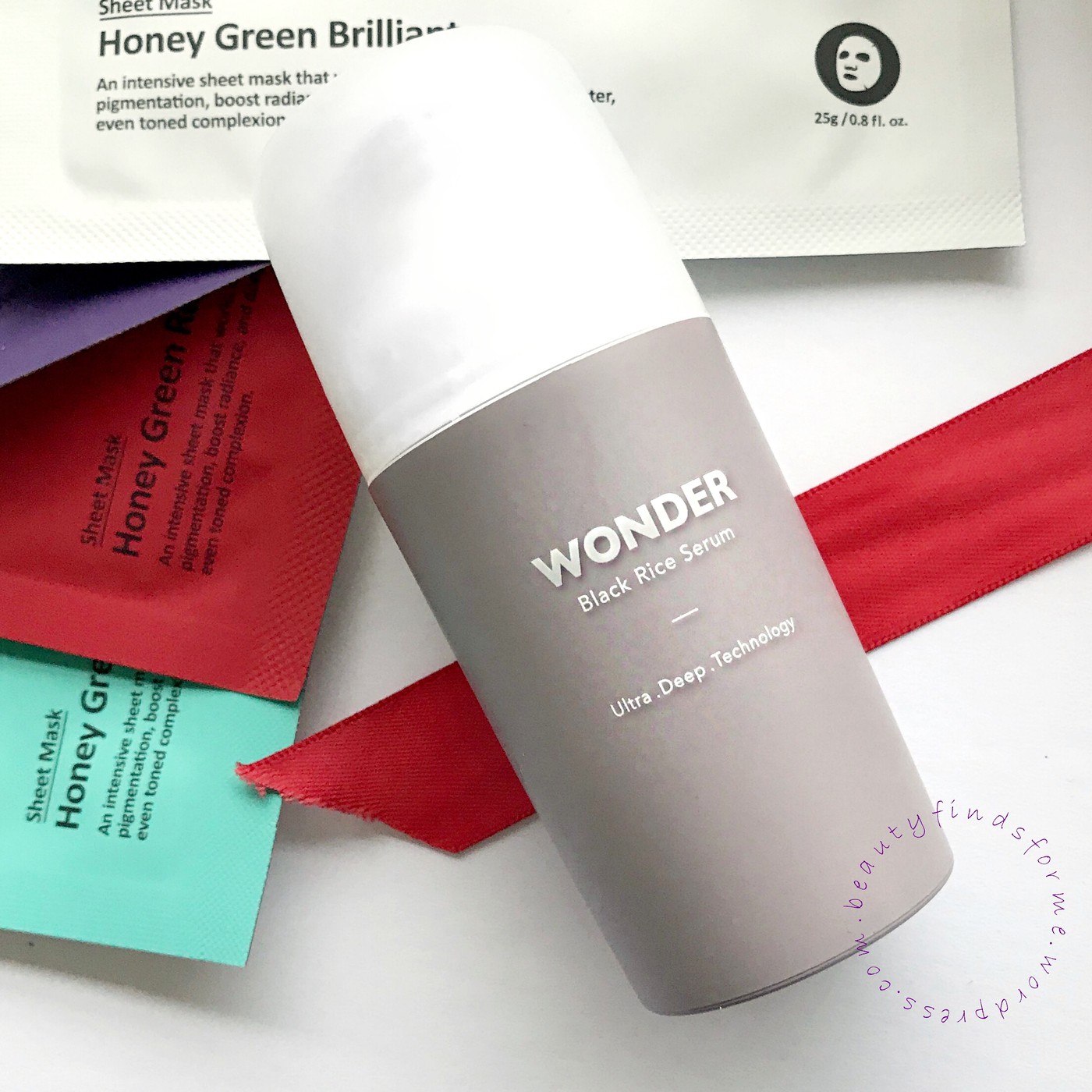 I do think this is a first serum product, due to its fermented ingredients and watery consistency ~ A first serum or boosting serum is an FTE:  First Treatment Essence, also known as First Essence, Treatment Essence  and/or Treatment Toners ~ these are very watery concentrated formulas with fermented ingredients, very nutrient-enriched and it preps your skin, while providing benefits that will help reduce/prevent fine lines and wrinkles, dull and uneven skin tones.   These are boosters and provide an instant shot of hydration and nutrients to your skin and prep your skin to accept your other skincare products.  I use this product after cleansing and before my toner step.  Since I compare it to Hanyul's Optimizing First Serum, Haruharu Wonder Black Rice Serum is a lovely inexpensive First Serum that delivers pretty much the same benefits as Hanyul's product.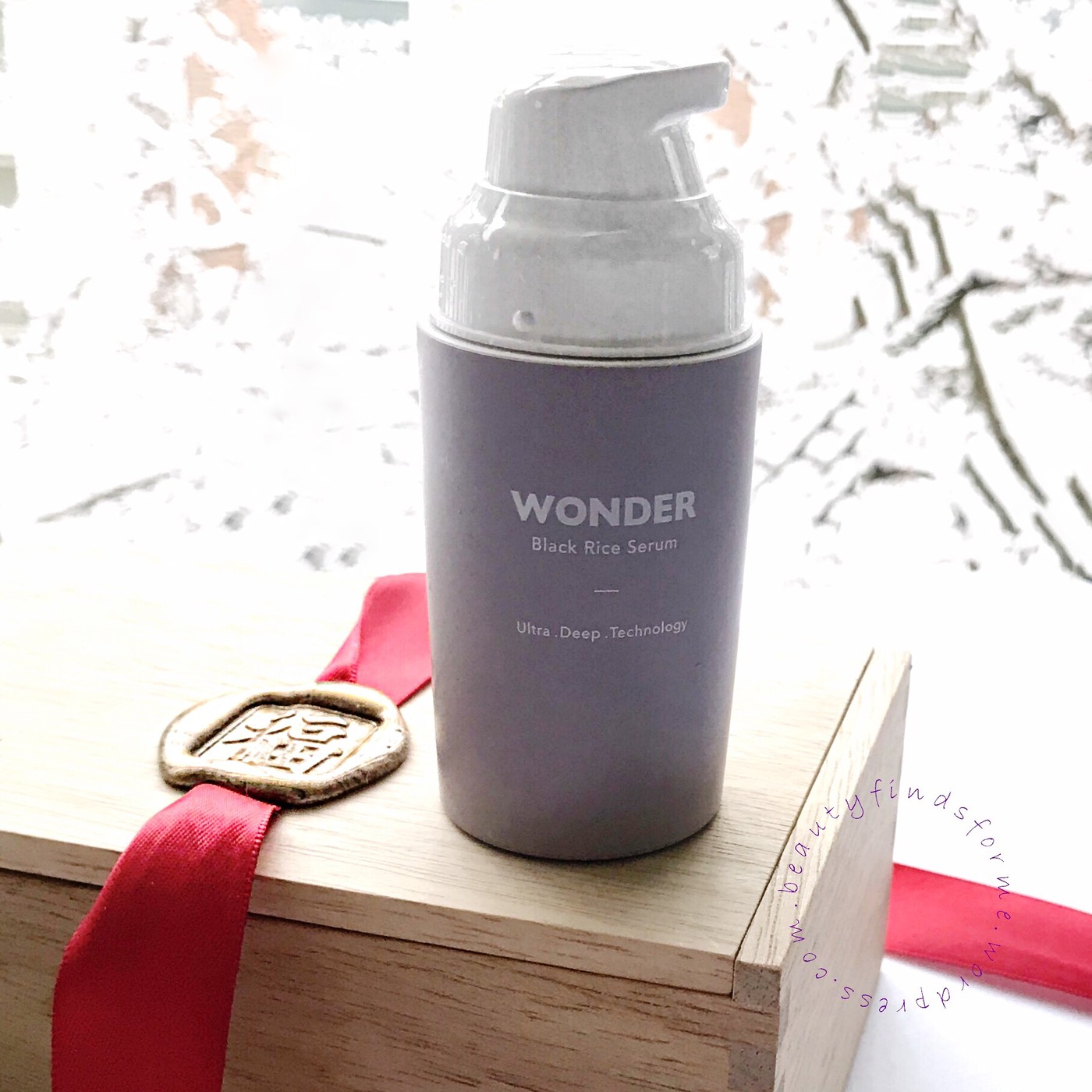 Where to  Purchase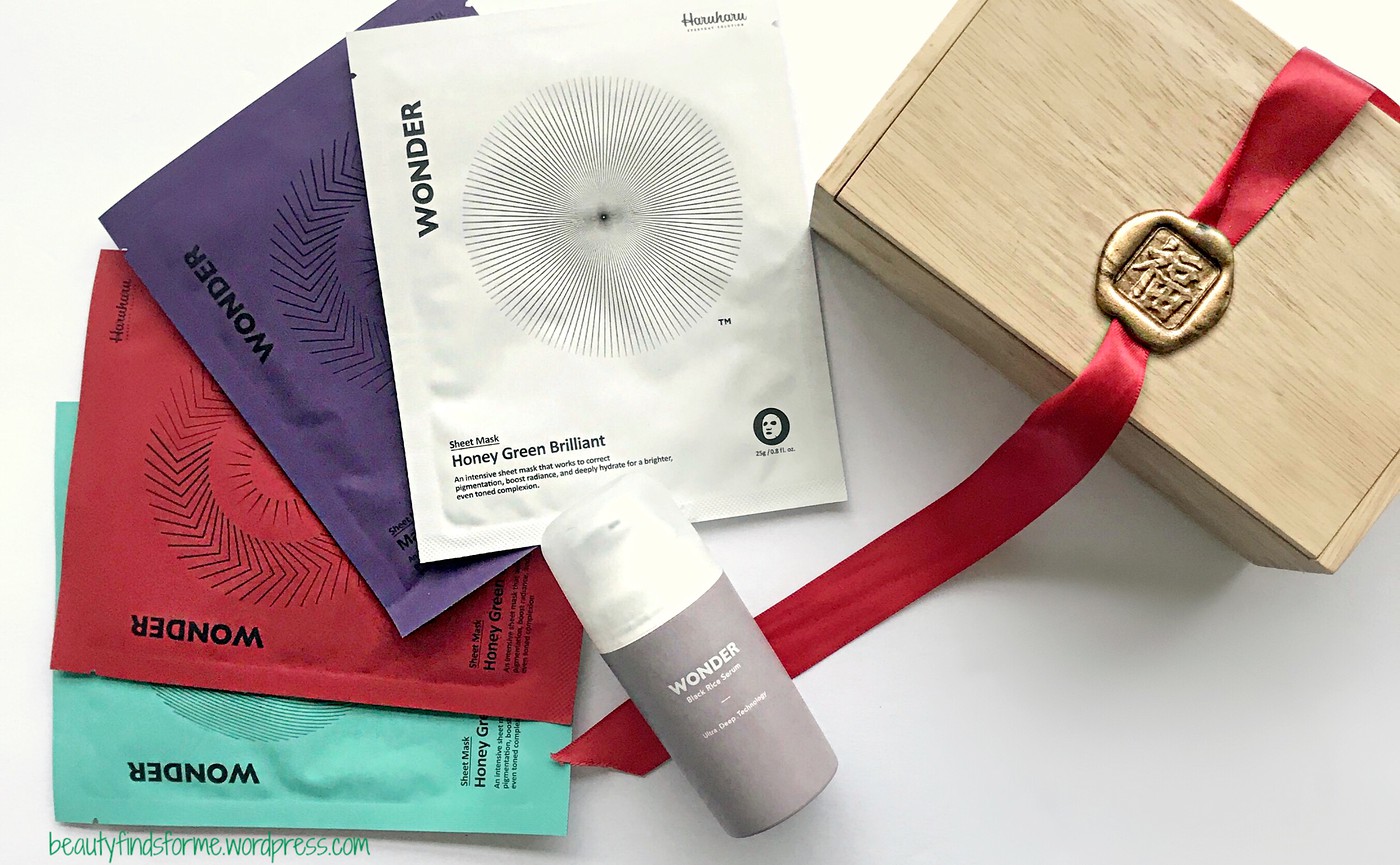 Jolse  carries Haruharu Wonder Black Rice Serum (30mL) for under $15.00 USD  (click here)  Jolse has free shipping, ships globally and they give out lots of free samples! 
[  products received  complementary for review purposes  ]