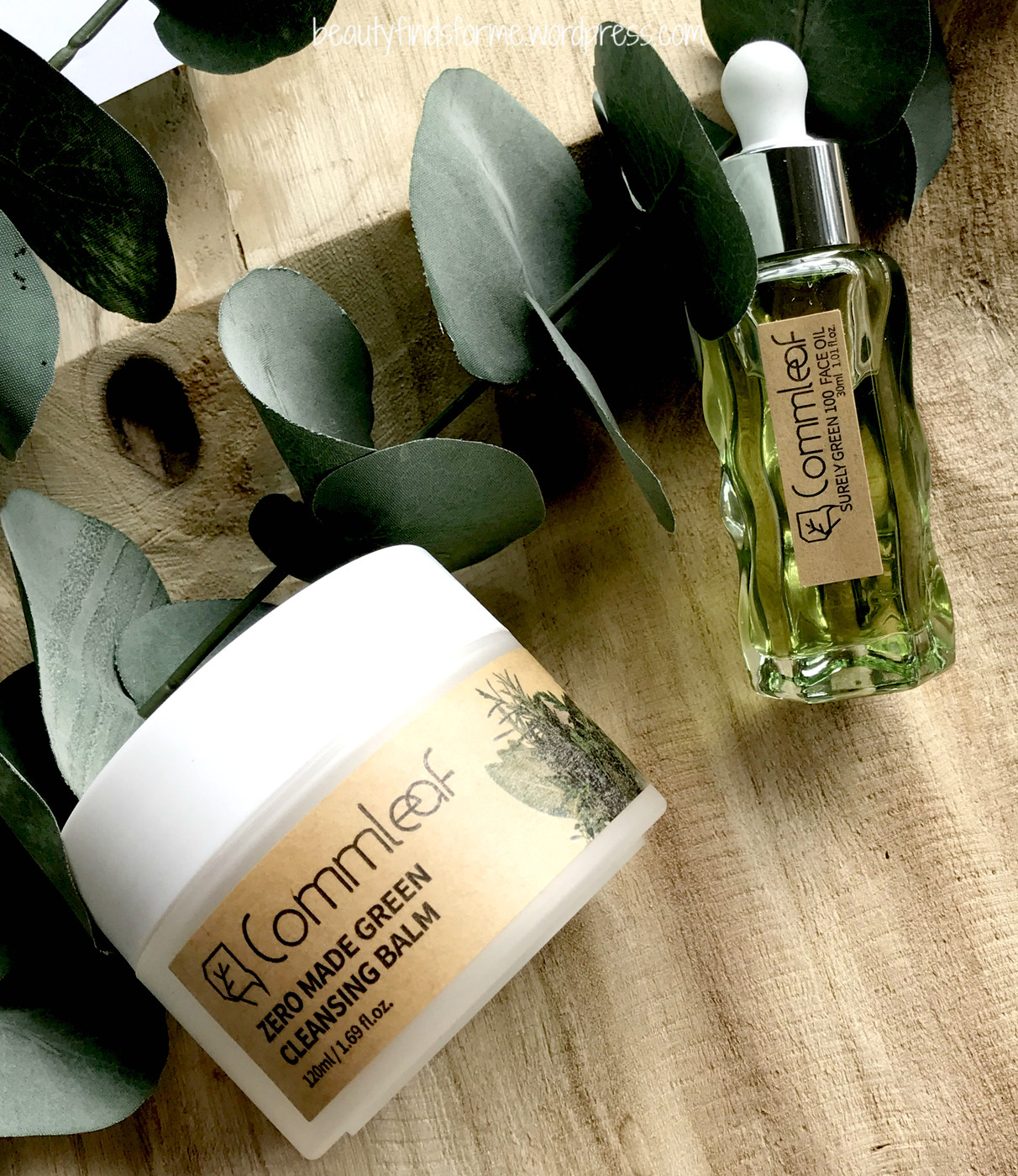 Commleaf is one of those brands that I look eagerly for their new releases.  I received their new Green Series line from the brand a few months ago and I am so impressed with this line.  It holds a lot of promise for Commleaf's future. I have posted about Commleaf in the past (read review here) and am so happy to try more from their brand! 
Commleaf is a new cosmetics brand in South Korea that focuses on safe and natural skincare. The brand's approach to skin care is embodied in its name, which combines the words "comma" (rest) and "leaf" (nature) to present a new meaning of "rest in nature". Commleaf embraces the world of nature and its ingredients, creating products from naturally sourced ingredients to help protect skin from harmful environment aggressors. Commleaf believes in the importance of simple and honest skin care, and strives to bring its consumers essential and effective products at a reasonable price. 
Skin type/concerns:  Oily, aging, blemish prone, pores, hyper-pigmentation, fine lines and wrinkles. 
I received these products complementary to review and was not paid.  All reviews are my own honest opinion and  I never have been asked to write copy for a brand.  This blog post might contain promo codes, affiliate and referral links, which using my links will help generate a small commission that helps support my blog at no extra cost to you.
Packaging
I have to have a section on the packaging, as it is so stunning.  The Facial Oil is in that same heavy glass and design for the Stin Relief and VitaRice series, and it is clear so you can see the natural vibrant color. It has those "wavy" sides and the way it is designed, it is also feels ergonomically correct in my hand as well.  This bottle do not have 4 sides, but five, as it is cut into a pentagon shade.   Commleaf chose this design as it is meant to represent the five essential nutrients: carbohydrates, protein, vitamins, minerals and lipids (fat/oil) and the five factors for skin balance: wrinkles, firmness, brightening, oil/moisture balance and soothing.  Each container has the Commleaf logo embossed on the side and the toner and gel-cream have bright silver caps, with the Commleaf logo. The packaging is eco-friendly.   The Cleansing Balm is just in a plastic tub with paper labels.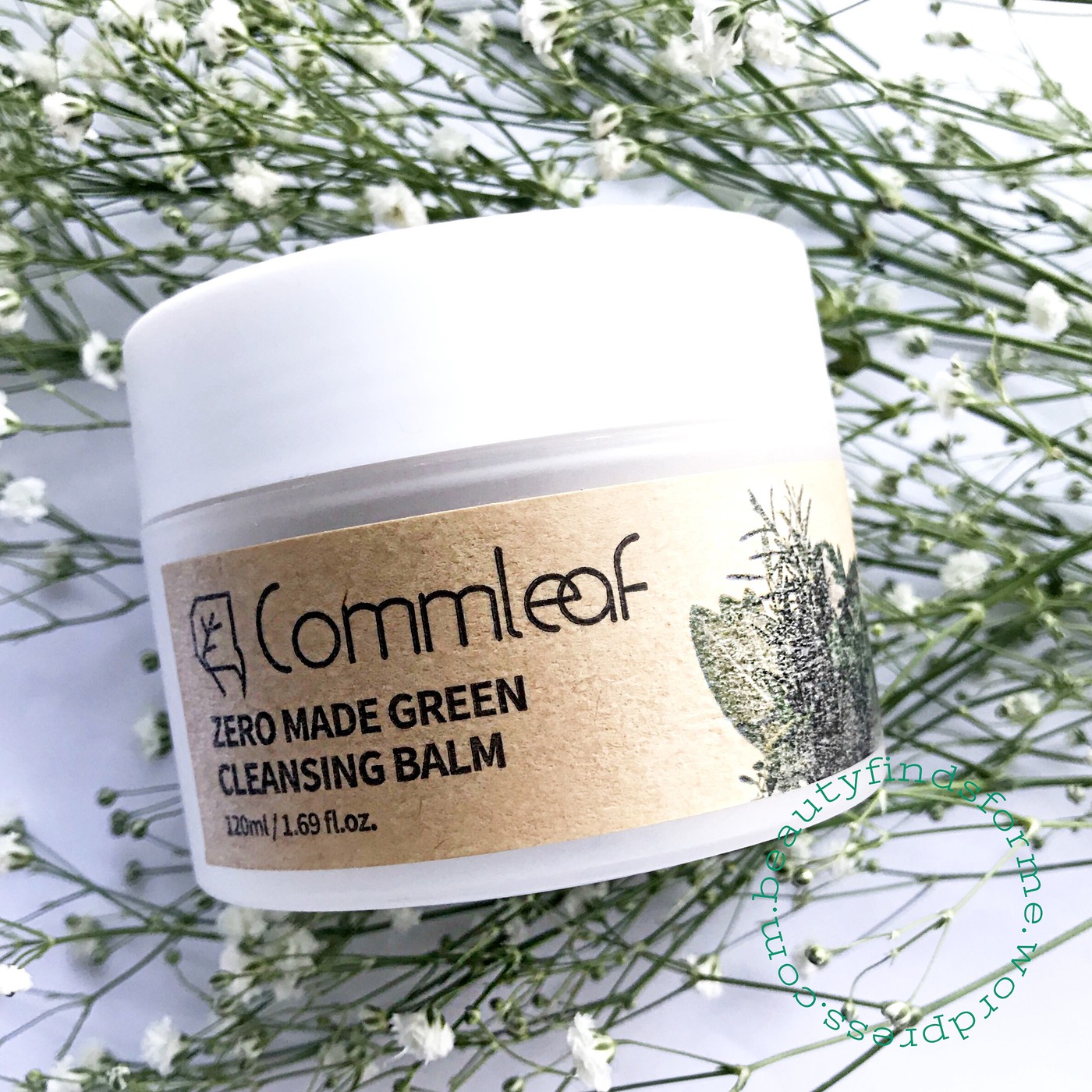 Zero Made Green Cleansing Balm is a naturally green colored cleansing balm. It is very mild and made with EWG safe-grade natural essential oils
blemish & oil controlling green tea seed oil

skin conditioning argan oil

vitamin C-rich sea buckthorn oil

soothing blue tansy oil, which also provides the green coloring

aromatherapeutic neroli oil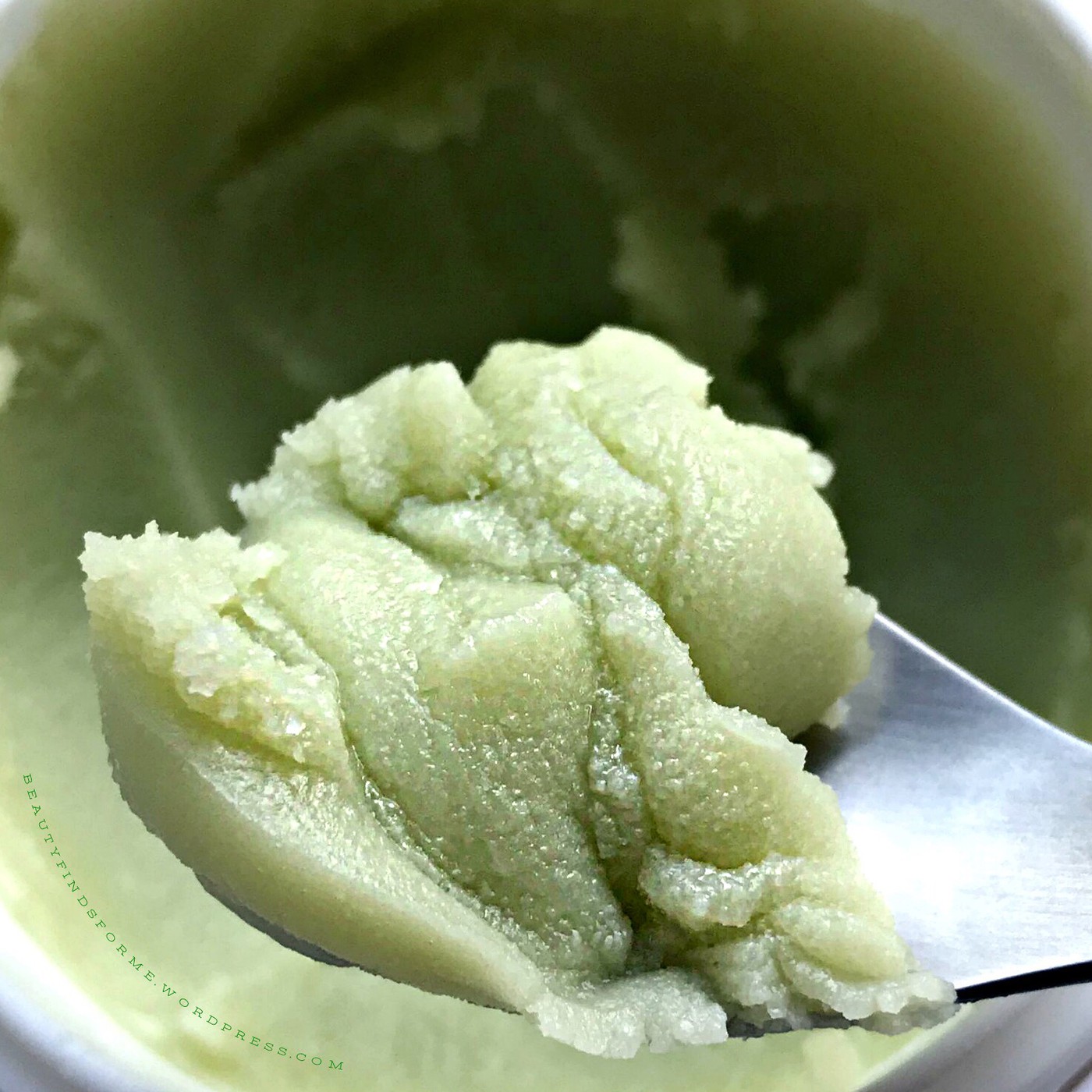 It is vegan friendly and cruelty free. This is a soft sherbet-like balm with a slightly grainy texture, because of the solidified oil granules in here ~ once this comes into contact with my skin, it does melt down nicely into a silky smooth oil. It smells amazing ~ I love neroli, so this does have that scent with notes of green, honey, sweet 'n' spicy.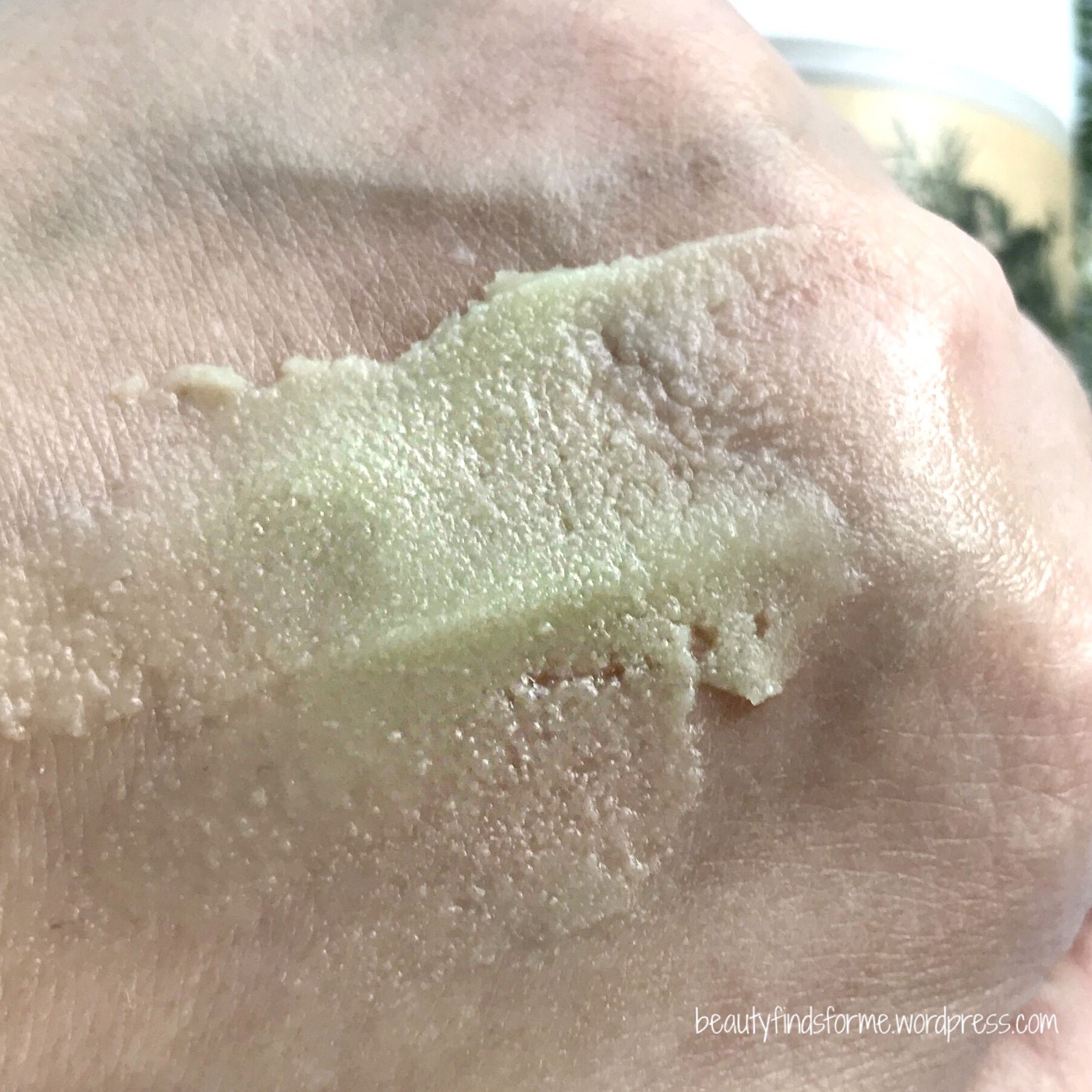 This does melt nicely onto my skin and it does emulsify to a creamy oil once I add water to it. Performance wise ~ I would say this is best for me as a morning oil balm cleanser or when I am not wearing a lot of makeup. I did find it had issues removing my mascara and stubborn long lasting makeup. My friend Dot @sumomosuki asked me if I felt it left a residue on my skin ~ as I normally follow up with a foaming cleanser, I said I didn't notice it but said I would test it without a 2nd step. This does leave a filmy residue on my skin, so I do recommend always using a second cleanser to help remove that residue.  I would also say as my balm lives in my shower and gets wet, the labels are starting to peel off. Perhaps directly printing the name on the tub would be better? At any rate, I LOVE the scent of this balm and it does do a good job with light makeup & sunscreen.  
Ingredients: Hydrogenated Polydecene, Sorbeth-30 Tetraoleate, Decyl Glucoside, Polyethylene, Caprylyl Glycol, Hippophae Rhamnoides Oil, Tanacetum Annuum Flower Oil, Citrus Aurantium Amara (bitter orange/neroli) Flower Oil, Camellia Sinensis Seed Oil, Argania Spinosa Kernel Oil cosDNA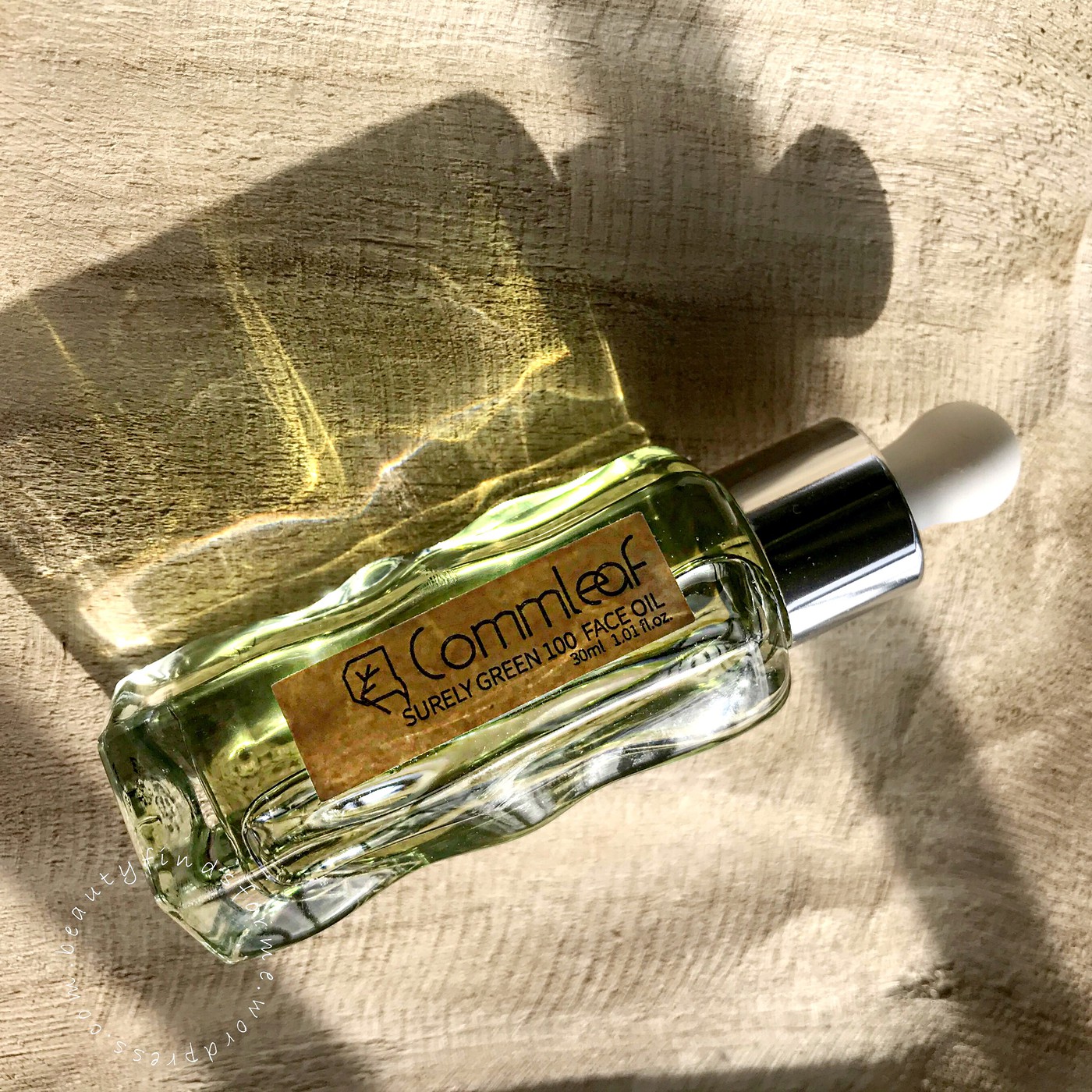 Surely Green Face Oil is made with EWG safe-grade natural essential oils, cruelty free and vegan. This oil comes in a beautiful artistically designed glass bottle and it contains 10 nature-originated oils with no artificial dyes or fragrances.
anti-bacterial, blemish busting and skin soothing tamanu oil

deeply moisturizing jojoba oil

sweet almond oil, rich in oleic acids, vitamins A, B and E, help repair and heal skin

skin softening, detoxing and protective meadowfoam seed oil

detoxing, skin clearing olive oils, with its rich sources of vitamin E and unsaturated fatty acids

hydrating and skin firming avocado oil

blemish and oil controlling green tea seed oil

aromatherapeutic neroli oil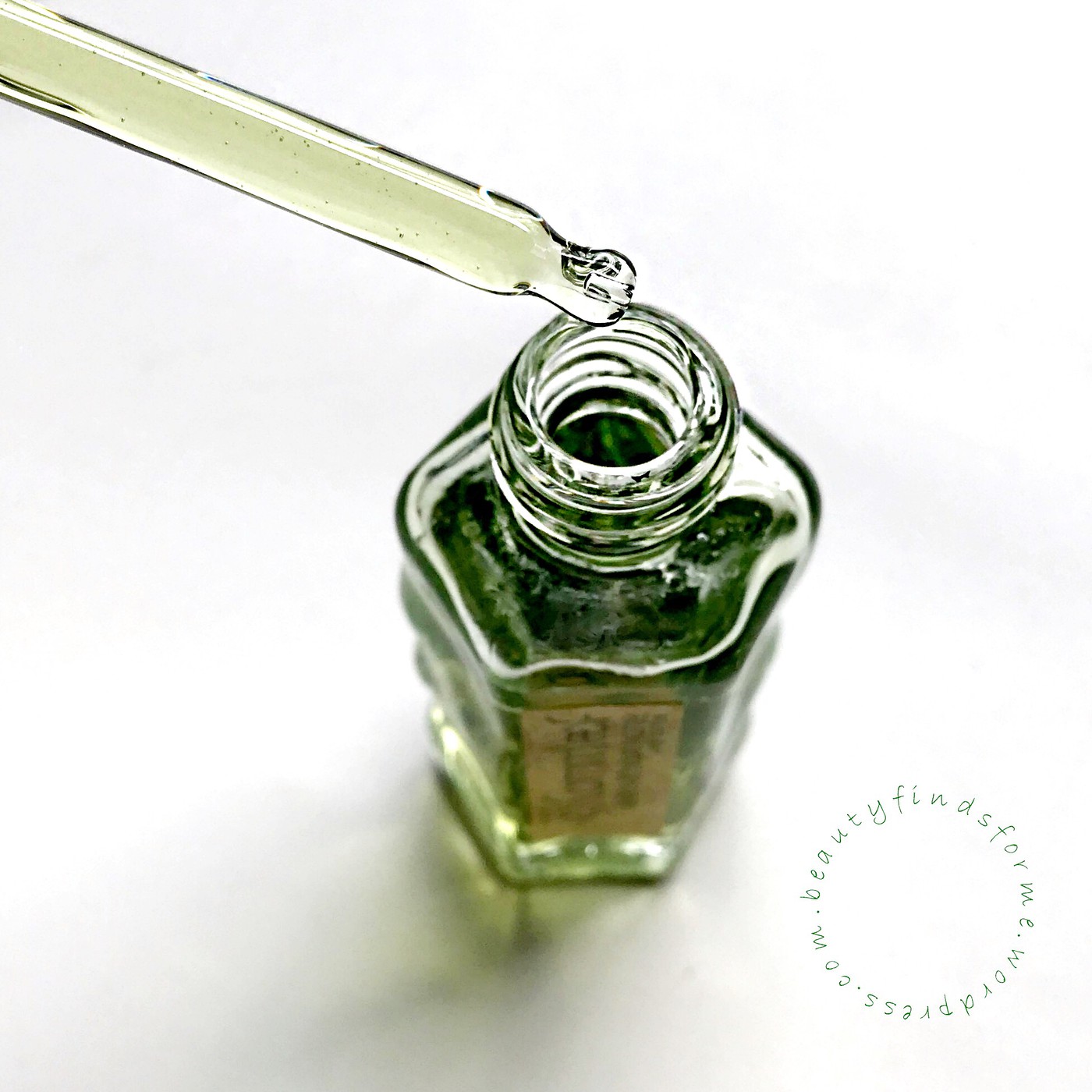 This oil is a beautiful light olive green, due to the tamanu oil and smells divine ~ it is a mix of neroli and tamanu, so it has a strong herbal scent.  This is a heavier oil that I am used to so I only need a drop or two ~ in fact, I do add it to a lightweight lotion at nighttime, to make it easier to apply on my face. If you have drier skin than me ~ I have oily skin ~ you can use more. I normally use this at night time and it does absorb well into my skin ~ which becomes incredibly soft and supple. In the morning, my skin is baby soft and smooth, very radiant with no breakouts, despite all of these oils.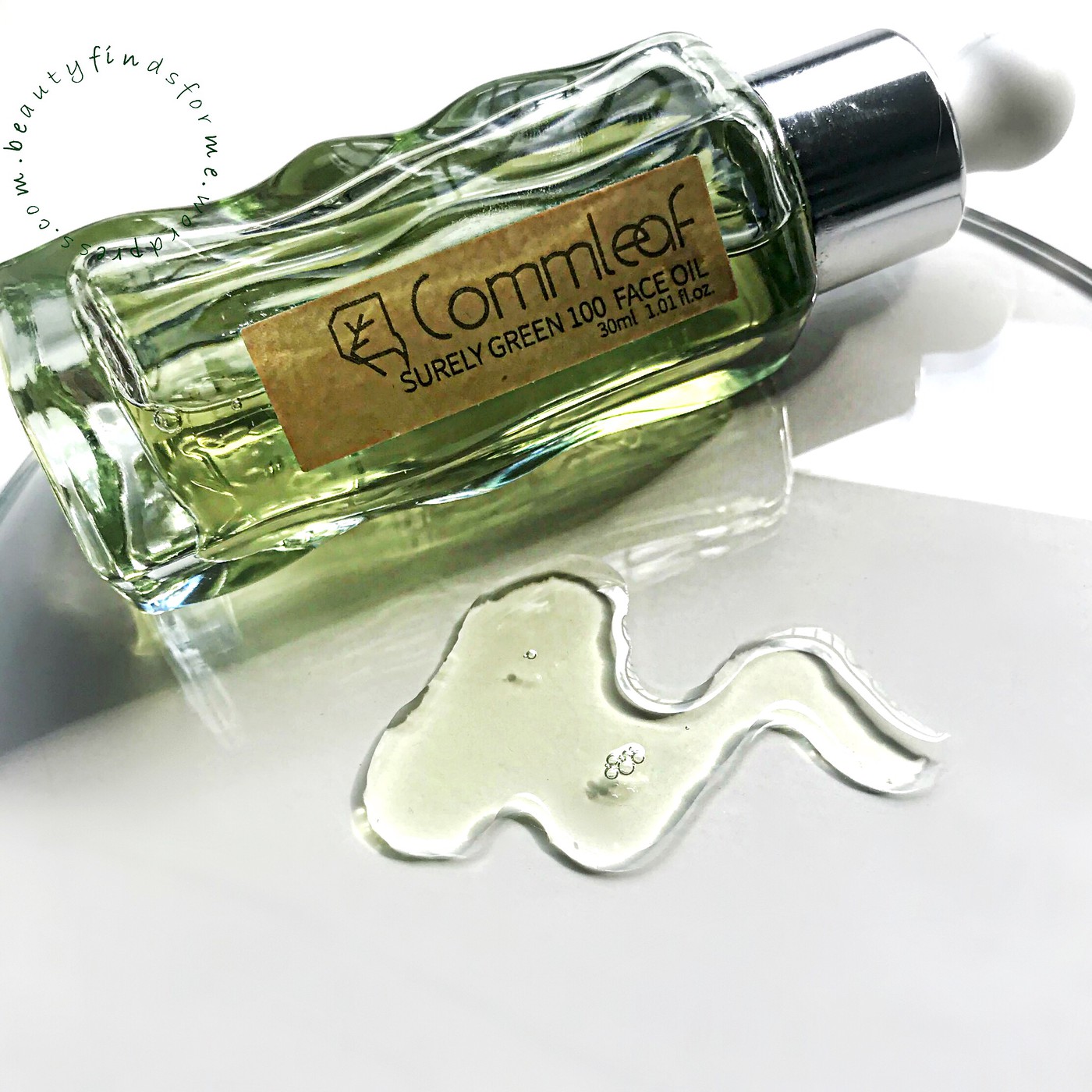 The tamanu oil is a life saver for oily skin types as well as jojoba, sunflower and meadowfoam ~ olive, sweet almond and avocado are not the best oils for oily skin, but I have not experienced any clogged pores with this oil. I also like using this as a deep oil conditioner for my hair & my hands, as I never seem to use up my facial oils quickly enough. I really love the glow this oil gives to my skin and if you love facial oils, I do recommend this one! Commleaf has created another winning product!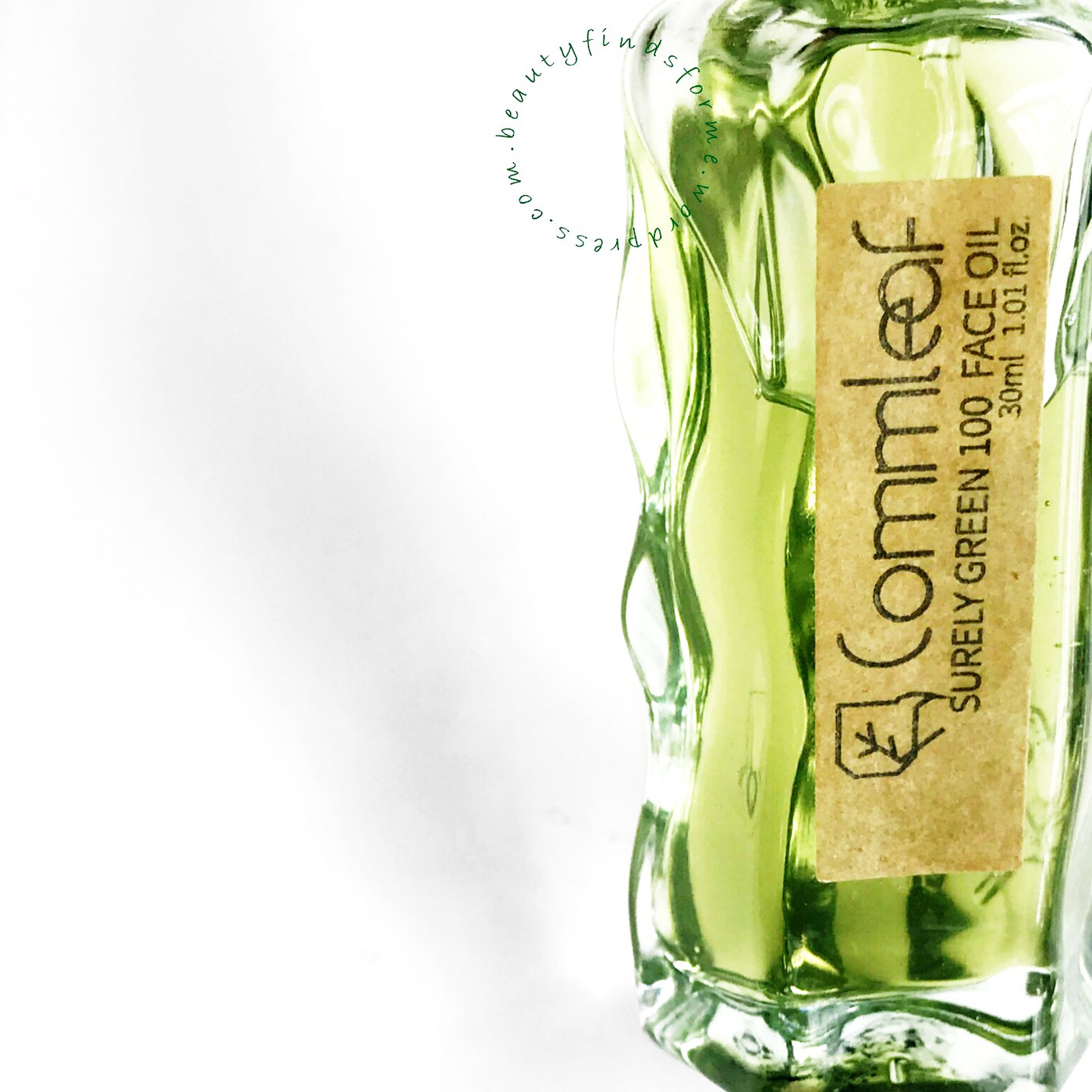 Ingredients: helianthus annuus (sunflower) seed oil, simmondsia chinensis (jojoba) seed oil, calophyllum inophyllum seed oil, limmanthes alba (meadowfoam) seed oil, prunus amygdalus dulcis (sweet almond) oil, macadamia integrifolia seed oil, persea gratissima (avocado) oil, olea europaea (olive) fruit oil, camellia japonica seed oil, citrus aurantium amara (bitter orange) flower oil cosDNA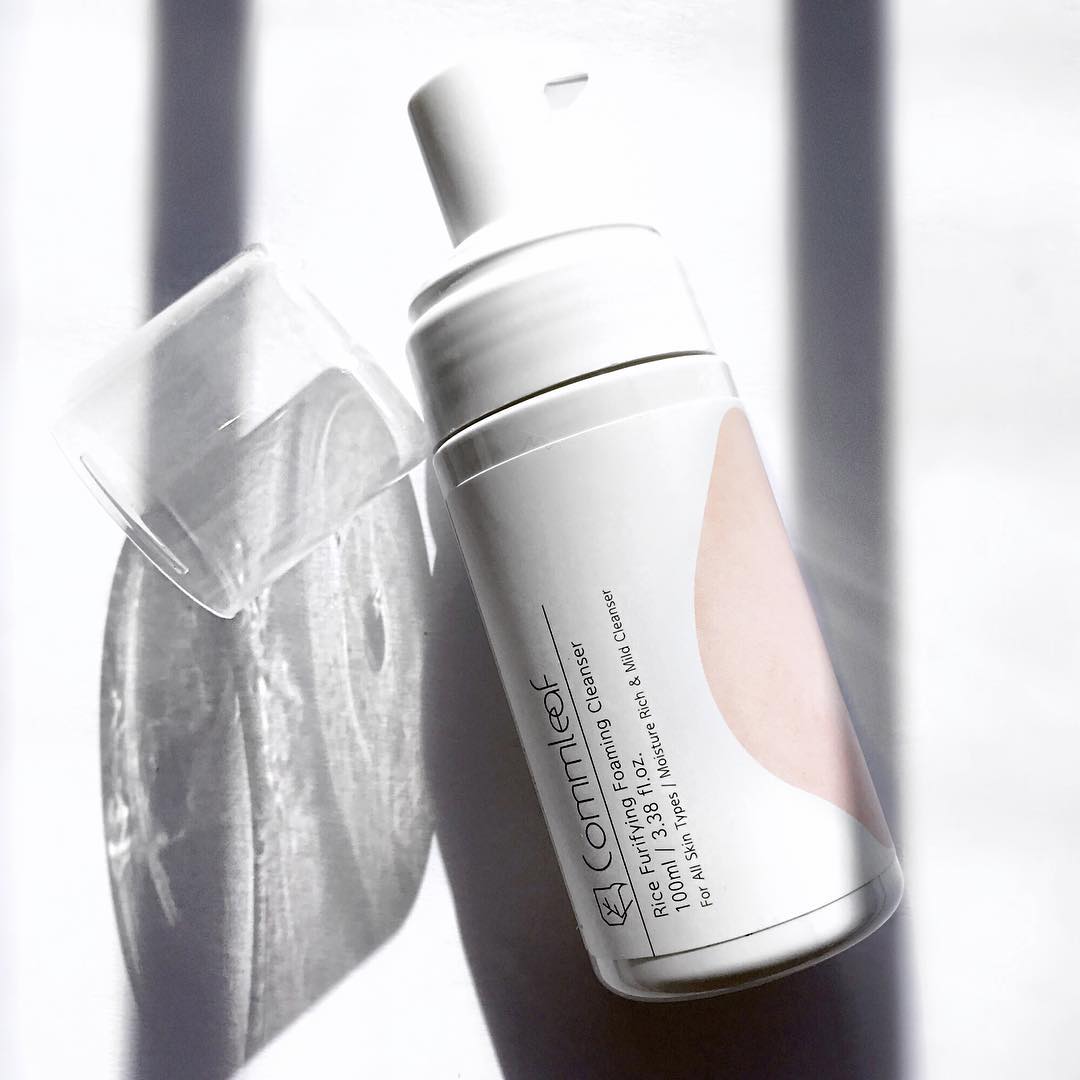 BONUS: I received this cleanser by from @blingdear_official for review purposes. This is part of the Vitarice line, which I have reviewed here. 🌾Rice Purifying Foaming Cleanser is a natural, foaming cleanser that is hypoallergenic and slightly acidic at pH level of 6, so it won't strip your skin and leave it feeling harsh and rough. It is made with brightening rice water, mineral rich sea water, antioxidant-rich tomato, carrot and broccoli extracts along with anti-inflammatory and antibacterial eucalyptus, which will purify your skin. The foam is whipped with soft bubbles, very delicate and smells lovely without being too strongly scented. I have oily aging skin with blemish concerns, and this cleanser is gentle enough on my skin without drying it out. I did not experience any irritation, and it is effective in removing makeup and dirt. My skin feels refreshed and cleansed and based on its performance, I think this can be used for all skin types.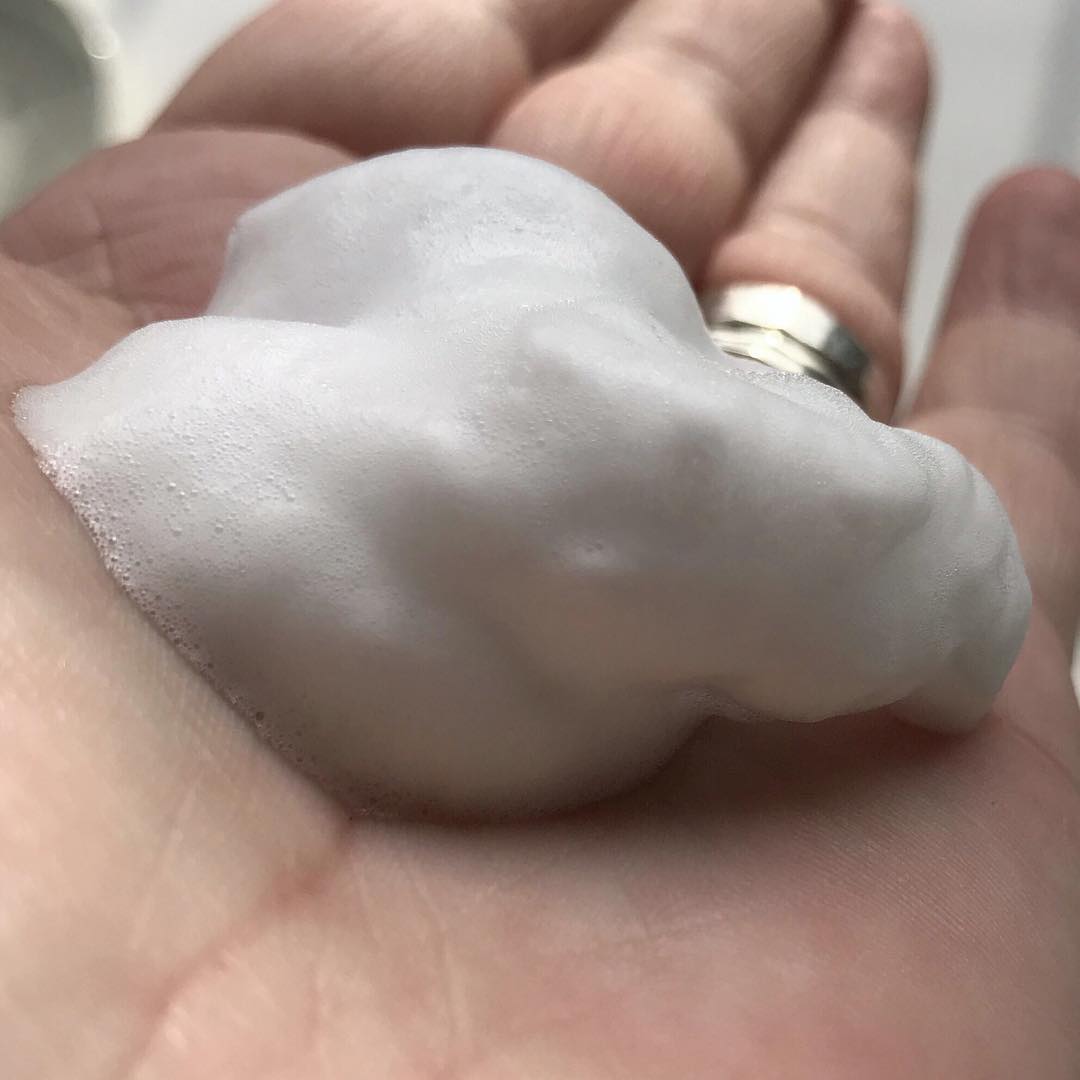 Ingredients: water, sea water, coco-betaine, oryza sativa (rice) seed water, glycerin, decyl glucoside, 1,2-hexanediol, potassium cocoyl glutamate, sodium cocoyl glutamate, aprium gaveolens (celery) extract, brassica oleracea capitata (cabbage) leaf extract, oryza sativa (rice) bran extract, solanum lycopersicum (tomato) fruit extract, brassica rapa (turnip) leaf extract, daucus carota sativa (carrot) root extract, brassica oleracea italica (broccoli) extract, triticum vulgare (wheat) seed extract, eucalyptus globulus leaf oil, ethylhexylglycerin  cosDNA
Final Thoughts
Commleaf has done it again with its Green Line.  I do think it is better suited for drier skin types than my own, but I was able to use these products without any irritation and I didn't get any blemishes from using it.  I love the scents Commleaf puts in their products ~ very herbal and natural.  Have you tried any Commleaf products?  Which ones? 
Where to Purchase
Zero Made Green Cleansing Balm  120 mL
Surely Green Face Oil  30 mL   This is in pre-launch, so look for it soon!
Rice Purifying Foaming Cleanser 100 mL
[ disclaimer: products received complementary for review purposes.  blog post contains affiliate links ]