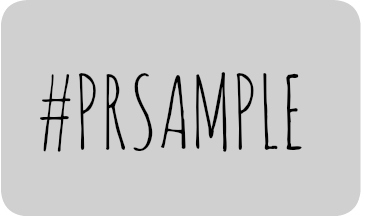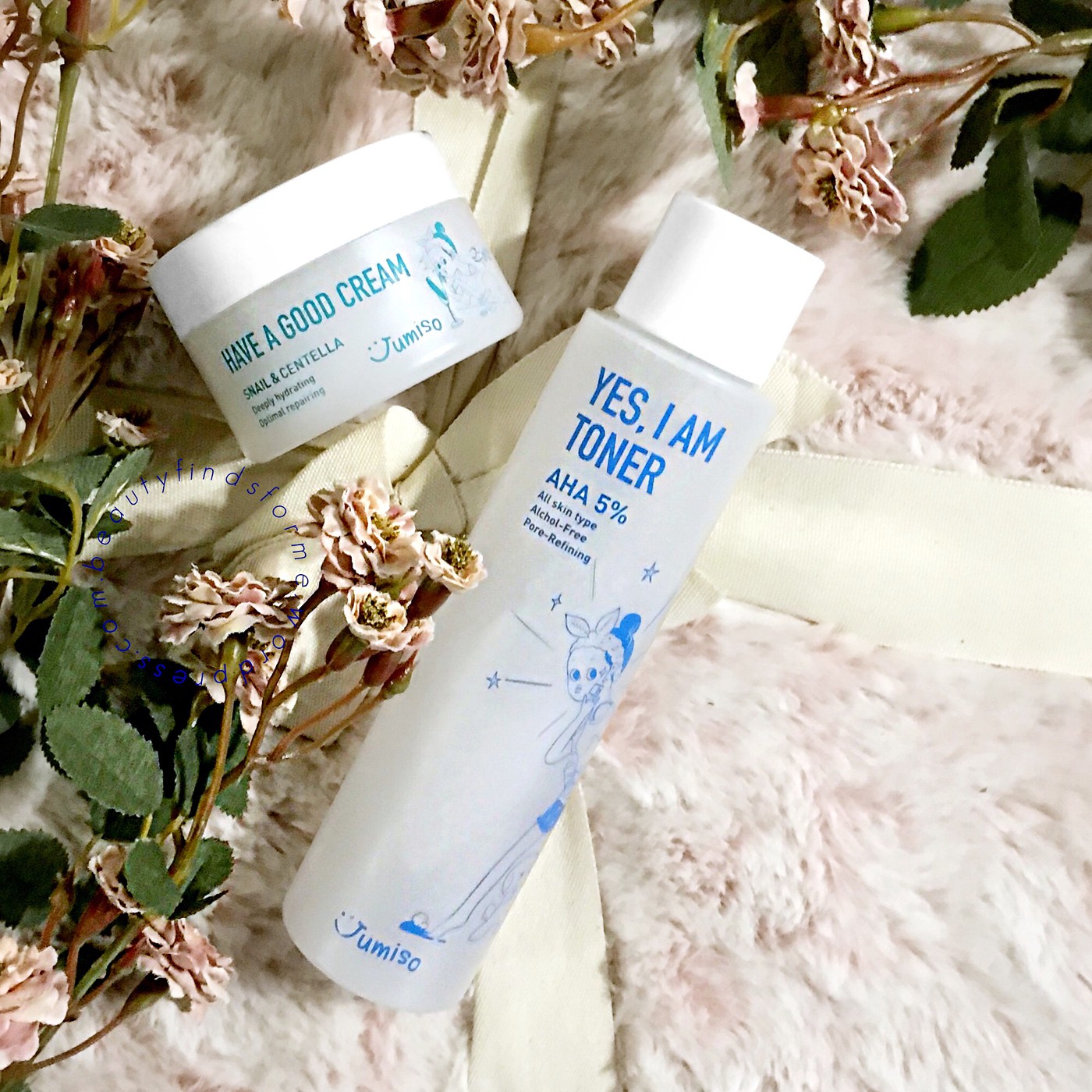 I have never tried the brand JUSMISO/Hello Skin before and I am excited to have TWO products from them for review.  This is an initial impressions post as I have only been using them for less than 2 weeks.  As part of Cupidrop's 10th Generation Beautiful Pioneer, I received both the Yes, I am Toner and Have a Good Cream.   I love toners overall but creams I can be a bit agnostic as I love my lightweight moisturizers. Let's see what I thought about both of these products!  I do love the cute names and packaging ~ JUMISO seems like a very fun brand ~ It's name is even sweet ~ JU: Give and MISO: Smile ~ so JUMISO means "Make you smile" in Korean

I received these products complementary to review and was not paid.  All reviews are my own honest opinion and  I never have been asked to write copy for a brand.  This blog post might contain promo codes, affiliate and referral links, which using my links will help generate a small commission that helps support my blog at no extra cost to you.
Skin Type/Concerns: Oily, blemish prone, pores, aging skin with hyper-pigmentation and fine lines/wrinkles.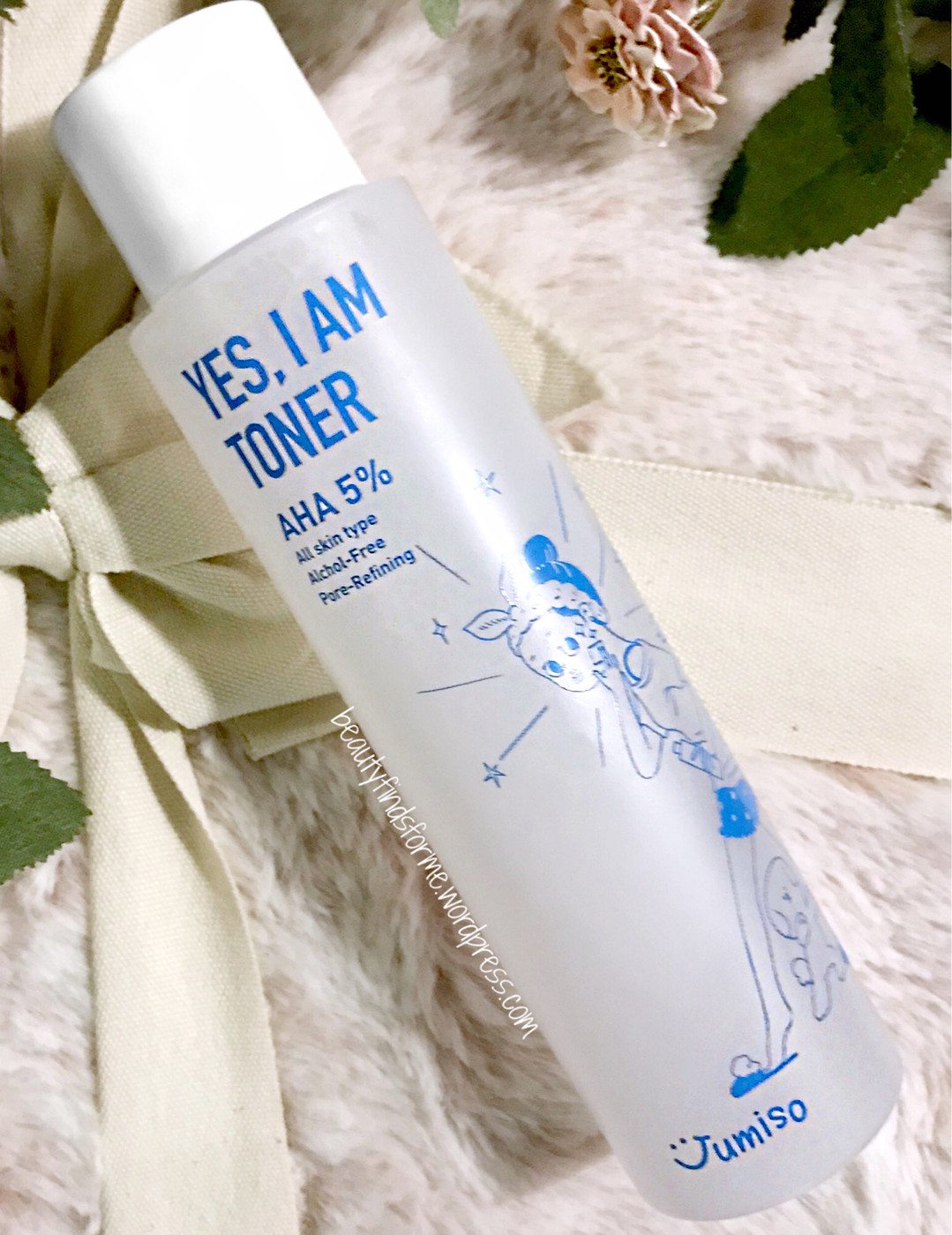 Jumiso Yes, I am Toner  Lately, I have been trying out acid toners quite a bit and ones like this ~ Pixi Glow Tonic, By Wishtrend 5% Mandalic Acid Prep Water ~ are what I consider "prep and prime acid" toners.  They are more geared around hydrating your skin, with very light exfoliation for daily use.  They normally do not sting and are safe enough for daily use, both in morning and night time routines and are suitable for all skin types (YMMV, of course).  Everyone can benefit from these light and gentle prep and primer acid toners, with a low percentage of acids and a higher pH level.  Yes, I am Toner is made with a combination of 5% AHA (alpha hydroxy acids), in the form of 3.2% glycolic acid and 1.8% lactic acid with a pH that comes in just a smidge under 5, making this a very mildly acidic toner.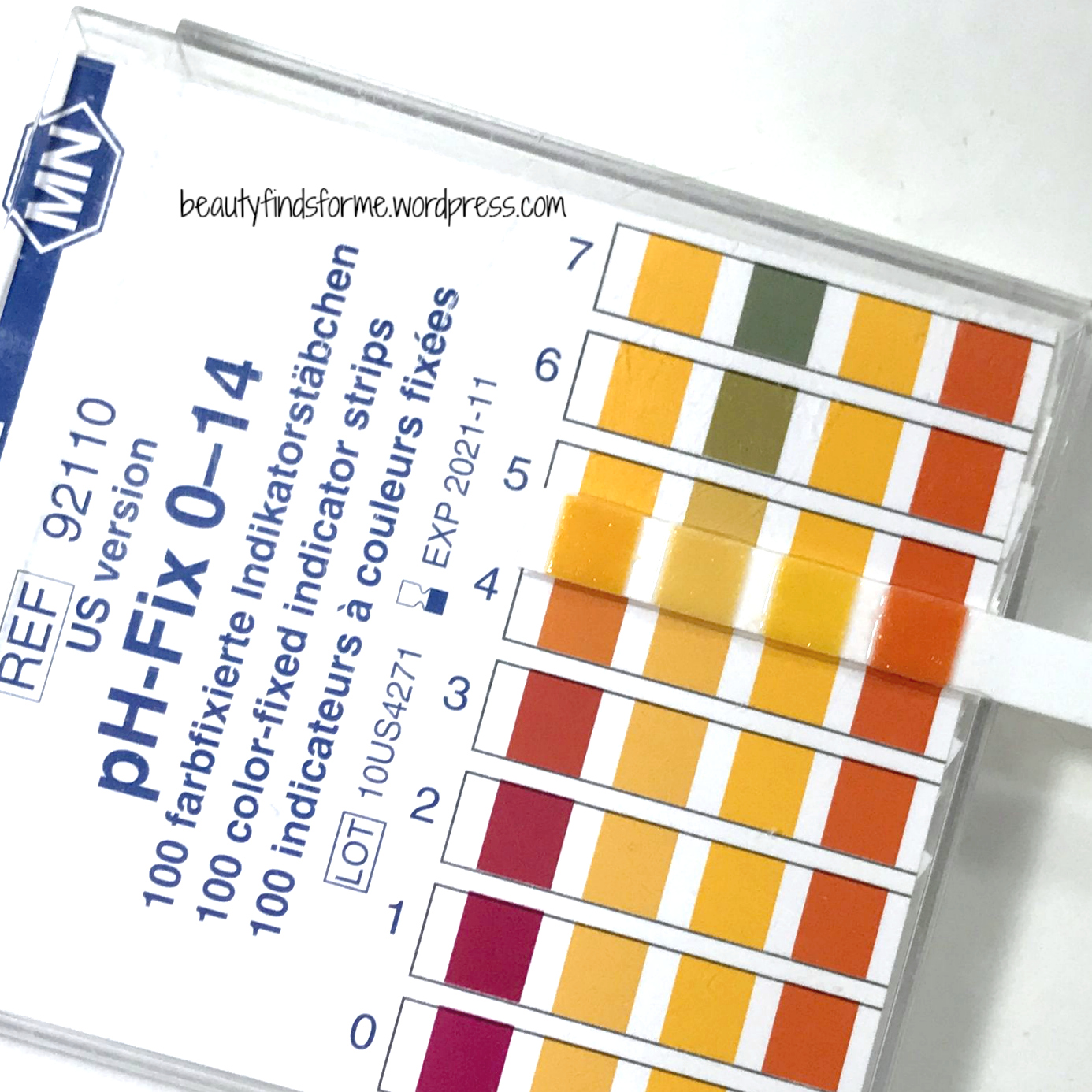 Glycolic and lactic acids are the stronger AHA acids out there;  they help exfoliate your skin on the surface ~ helping to "unglue" dead skin cells and debris on your skin, moisturize and reducing the appearance of fine lines and premature aging.  It helps increase cellular turnover, revealing new skin and if your skin is sun-damaged, adding AHA to your skin care routine is beneficial.  This does not go deep into your pores to remove excess sebum as it is water soluble, not oil soluble.
This also contains some interesting botanticals as well: houttuynia cordata is a medicinal herb that is found in Asian skin care products. It is an antibiotic, which helps with preventing infection from skin problems, such as blemishes. It is also a potent antioxidant, as it contains anti-aging compounds such as flavonoids and triterpenoid, which helps strengthen, purify and revitalize your skin. It also has powerful detox properties, is an astringent and anti-inflammatory. Sophora japonica is an anti-aging ingredient, as it contains flavonoids, also known as Vitamin P. This extract will help soothe your skin, stimulate cellular regeneration and help regulate the oil(lipid)/moisture balance of your skin.
The pleasant scent of lemon verbena comes backhousia citriodora leaf oil ~ aka lemon myrtle. This Australian  flowering plant is lovely for oily skin, as it is an astringent, anti-inflammatory, antioxidant, anti-fungaland antibacterial.  It also helps disinfectant and heal ~ there is some belief that it can be more powerful than tea tree.  Its scent comes from its two compounds ~ citral, which is the lemony scent and citronellal, which is less sweet, but still citrusy.  You might be reminded of those citronella candles when you smell this. 
There are a couple of ferments in here: lactobacillus ferment, which I love. Fermented ingredients in skin care products are highly moisturizing and also have antibacterial properties, which is why my blemish-prone skin luffs it so much.  Saccharomyces/rice ferment filtrate is full of amino acids,  saccharides, vitamins, nucleic acids and esters. Fermented rice water helps keep your skin clear and moisturized, while helping to even out your skin tone by reducing hyper-pigmentation. Due to its own natural alcohol content, it is an astringent and also contains antibacterial properties to help control blemishes.
Ingredients: Water, Propanediol, Potassium Hydroxide, Glycolic Acid, Lactic Acid, Butylene Glycol, 1,2-Hexanediol, Glycerin, Phenoxyethanol, Dimethyl Sulfone, Polyglyceryl-10 Oleate, Lactobacillus Ferment, Houttuynia Cordata Extract, Sophora Japonica Flower Extract, Saccharomyces/Rice Ferment Filtrate, Panthenol, Allantoin, Backhousia Citriodora Leaf Oil, Sea Water, Benzyl Glycol, Scutellaria Baicalensis Root Extract, Ethylhexylglycerin, Pentylene Glycol, Tocopherol, Raspberry Ketone cosDNA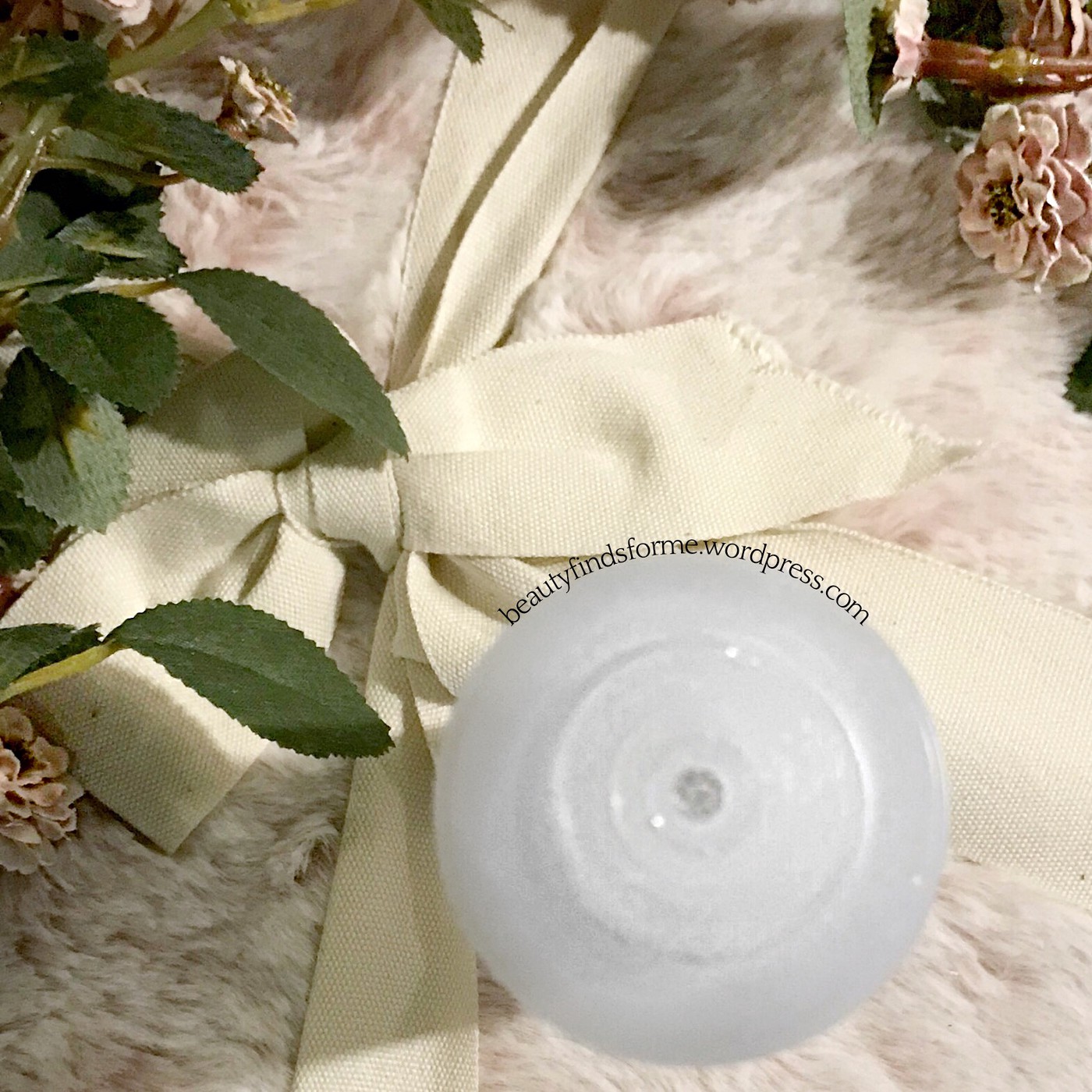 This comes in a tall plastic clear plastic bottle with a pin hole applicator. This is a very watery toner and it does have that lovely lemony verbena scent to it ~ it disappears quickly if that bothers you. I use a cotton pad to apply as it is so watery ~ It does do the job well as a prep and prime acid toner.  There is no sticky or tacky residue and my skin feels refreshed and hydrated without any dryness.  I feel it does do a bi of oil control as my skin is semi matte after using this and my pores look tighter in appearance due to its astringent benefits.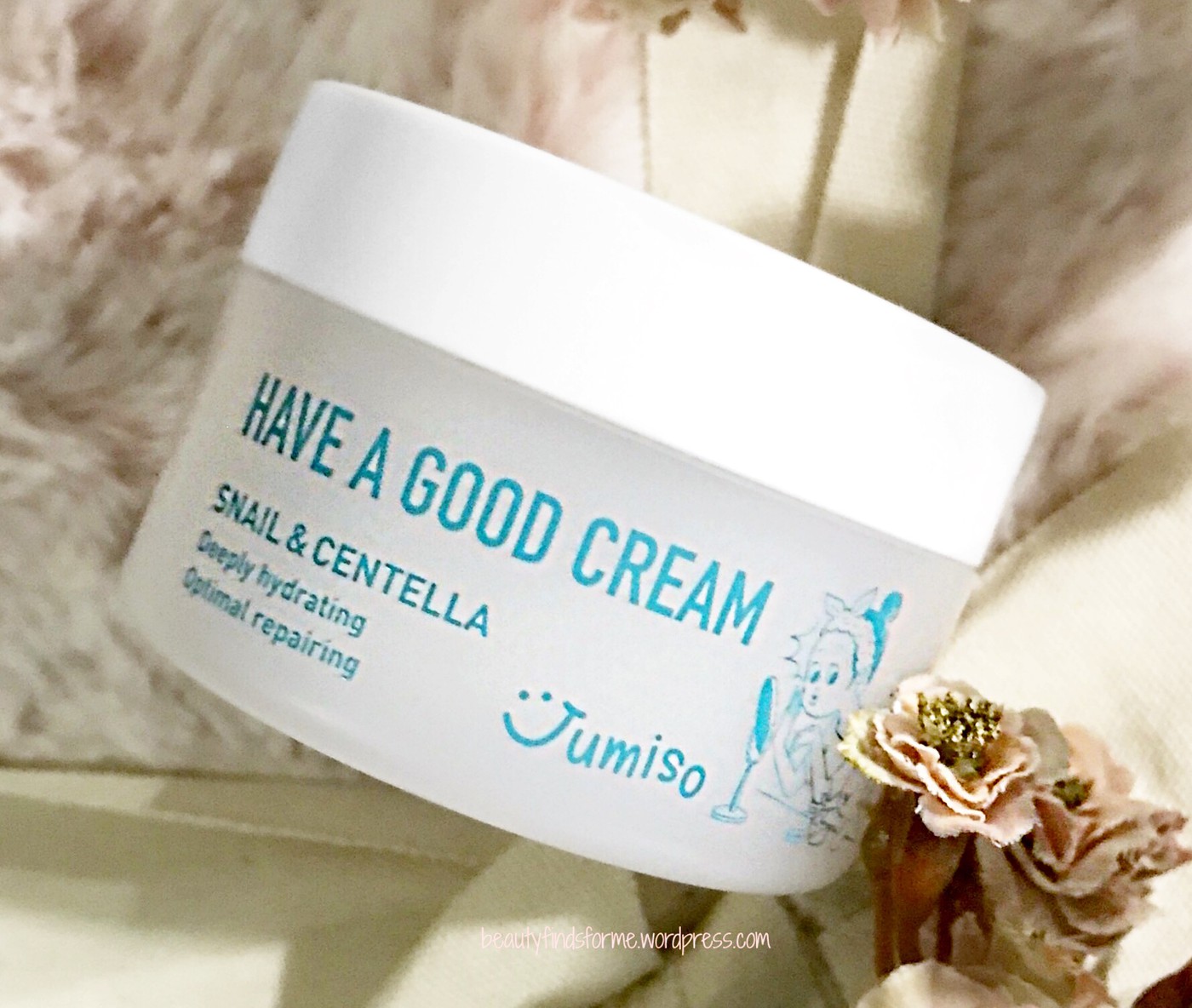 Jumiso Have a Good Cream  I cannot even remember when I last used a snail cream ~ I love snail products, but a lot of them would be sticky and tacky on my already oily skin.  I gave up on snail specific creams until now. I was interested in this, not only for its snail mucin, but centella and its acids ingredients.  This contains .025% snail secretion filtrate, which helps  increase skin elasticity and increase firmness.  It also repairs blemish prone skin, reducing acne and working to lighten hyper-pigmentation scarring.  Centella (1.05%) is a common herbal ingredient that is used medicinally to help speed up wound healing, such as blemishes and skin rashes. It also helps minimize the appearance of pores, and since it stimulates collagen production, it will make your skin more supple and firm.  This also contains the concentrated derivatives of centella asiatica: asiaticoside helps form collagen to strengthen your skin and speeds up wound healing. Asiatic acid is an anti-aging compound, that helps to plump up your skin, prevents wrinkles, fine lines and scar tissue. Madecassic acid helps aid in the production of collagen and tissue.
Squalane has the ability to penetrate the skin quickly and completely, which makes it valuable in skincare products, as it is a powerful antioxidant, UV damage preventative, prevents hyper-pigmentation due to age, promotes cell growth. Beta glucan is a  yeast or fungi derived ingredient will attract moisture to your skin, and then locking it in. It is also an antioxidant, helping soothe your fine lines and wrinkles, as well as soothing your skin.
This also has moisturizing oils of jojoba and macadamia, along with hydrating glycerin, trehalose and sodium hyaluronate. Mentha haplocalix (corn mint) is an antibacterial, anti-inflammatory herb with cooling benefits while menthyl lactate (menthol and lactic acid) has cooling, refreshing soothing properties and helps with relieving itching and irritation. 
Ingredients: Water, Cetyl Ethylhexanoate, Butylene Glycol, Glycerin, Squalane, Centella Asiatica Extract (1.05%), Bacillus Ferment, 1,2-Hexanediol, Dicaprylyl Carbonate, Cetearyl Alcohol, Cetearyl Olivate, Dimethicone, Trehalose, Arachidyl Alcohol, Sorbitan Olivate, Arginine, Carbomer, Cyclopentasiloxane, Panthenol, Caprylyl Glycol, Behenyl Alcohol, Hydrogenated Lecithin, Polysilicone-11, Arachidyl Glucoside, Ethylhexylglycerin, Simmondsia Chinensis (Jojoba) Seed Oil, Macadamia Ternifolia Seed Oil, Allantoin, Sodium Hyaluronate, Mentha Haplocalix Extract, Snail Secretion Filtrate (.025%) , Menthyl Lactate, Disodium EDTA, Backhousia Citriodora Leaf Oil, Phenoxyethanol, Asiaticoside, Madecassic Acid, Asiatic Acid, Beta-Glucan  cosDNA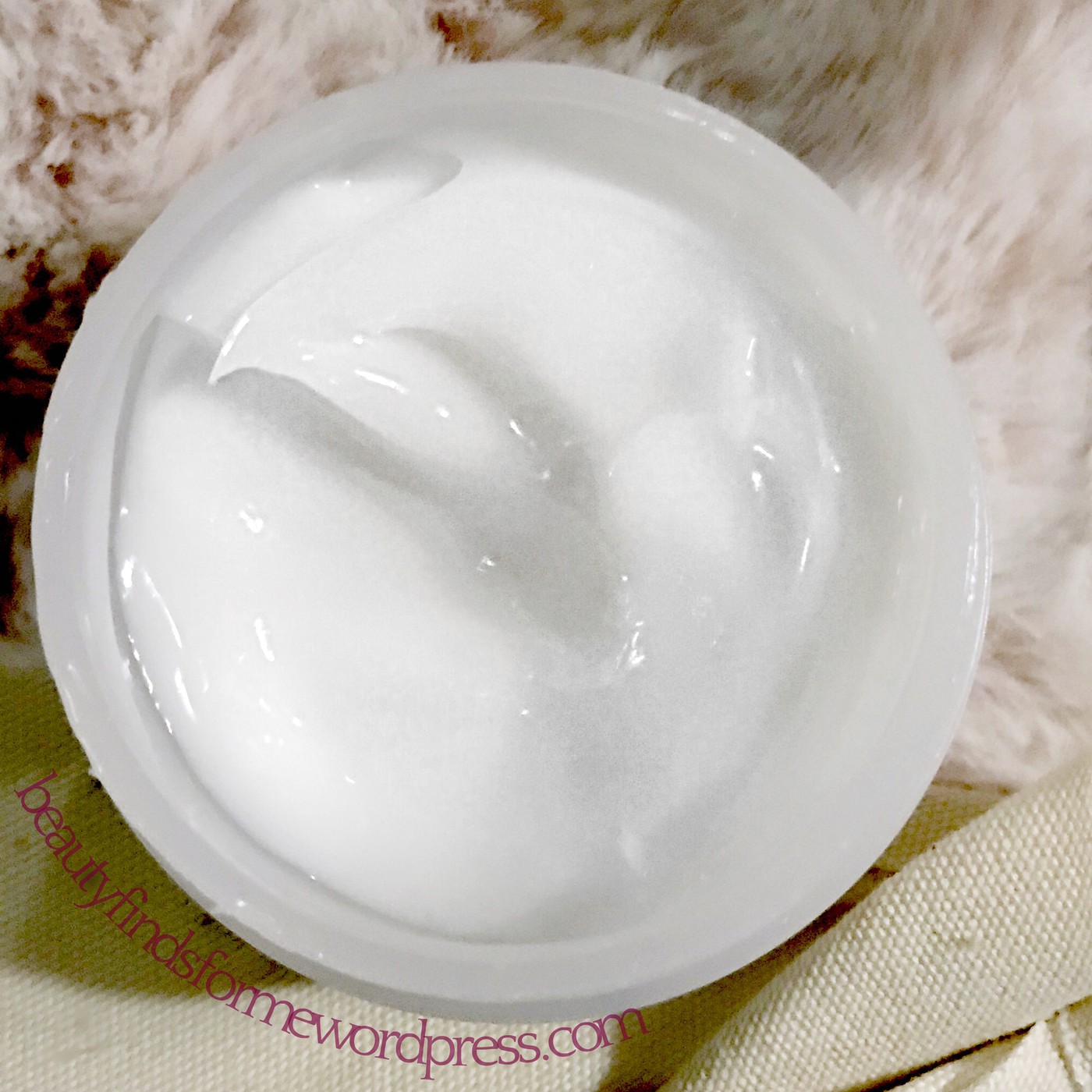 This comes in a small tub and the cream has the same lovely scent as the toner, as it does contain lemon myrtle as well.  This is a gel-cream and its texture is soft.  It absorbs fairly quickly without any sticky or tacky residue.  For my oily skin, this is a very hydrating product ~ an increase of almost 88% in moisture levels and a decrease in oil levels by 61%.  
Before ~~ Moisture: 32%  Oil: 49%
After   ~~ Moisture: 60%  Oil: 19%

This leaves my skin moisturized without added oil or greasiness and my pores look fantastic ~ meaning I cannot really see them!  It reduced my oil levels by a lot ~  I thought this cream was going to be a night cream but it turned out that it was an effective day time moisturizer ~ hydrating but not oily!  Since this is an initial impressions, I cannot tell if this helps fade dark spots yet, but it does soothe and calm my skin, while healing blemishes.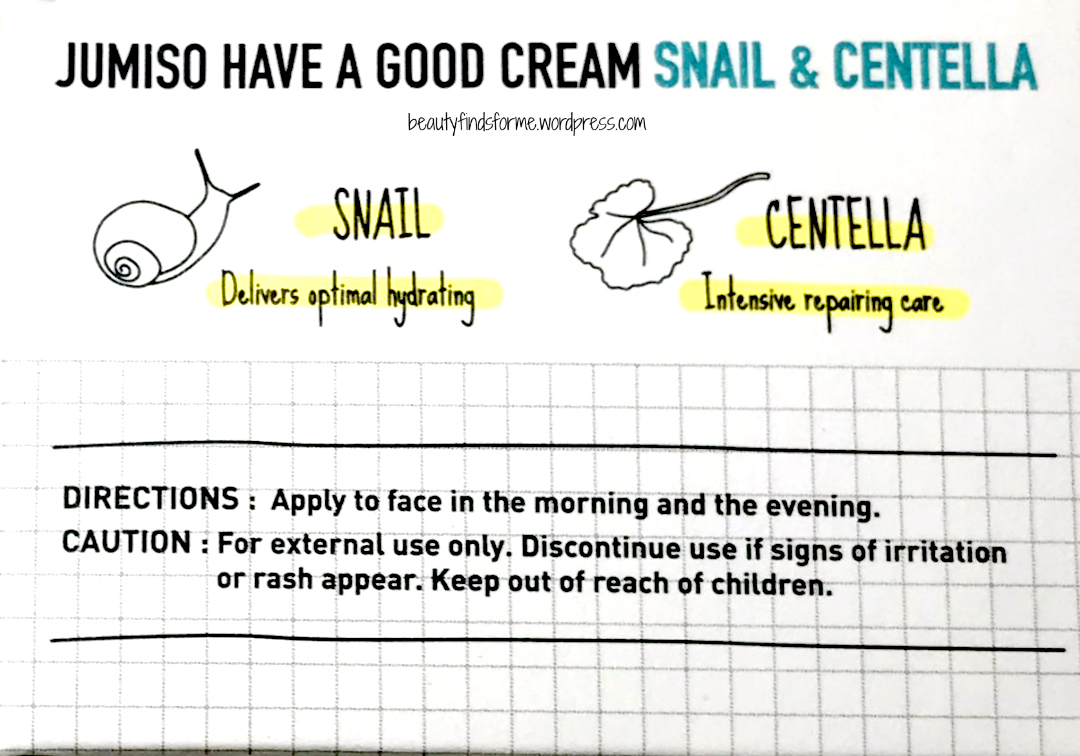 Final Thoughts
So, I actually liked the Cream better than the AHA toner!  The AHA toner is quite nice and if you are in the market for an AHA glycolic toner that has no tacky residue and a nice lemony scent, this is it. If I had to pick either Pixi Glow Tonic over the Jumiso Yes, I am Toner, I would pick the latter.  I find Pixi to have a dewy and sticky residue on my skin, plus it has a rose-floral like scent that I abhor.  This one is much nicer, imho and it has astringent benefits, without alcohol ~ so for pore care, it cannot be beat and I do think all skin types will enjoy this gentle, daily prep toner.  However, the Have a Good Cream is the standout between these two items for me.  It's been a while since I used a snail cream, and I remember that I found them to be sticky and tacky on my skin.  Have a Good Cream has no tacky residue, dries down nicely and leaves my skin feeling soft, supple and hydrated.  I think for oily and combo/oily skin people, this is the snail cream for them ~ and it has the added benefit of healing centella and its derivatives in it.   
Where to Purchase

Cupidrop, of course!   Jumiso Yes, I am a Toner is $18.00 for 120 mL bottle (click here to purchase) and Jumiso Have a Good Cream is $24.00 for a 1.7 oz tub  (click here to purchase)   Cupidrop also sells Jumiso facial sheet masks, which are quite popular as well ~ you can see all of the Jumiso/Hello Skin products that they carry here.  Cupidrop has free USA shipping on orders $40.00+ , along with free samples or sheet mask with every order.  If this is your first time shopping with Cupidrop, you can use my referral link http://i.refs.cc/PGoW20NG?u=1540525967294 to get a $5.00 coupon back!  Cupidrop has CupidPoints ~ you can earn points with your orders which in turn can be redeemed for cash to be spent at their store! 
[  product provided for review purposes ]