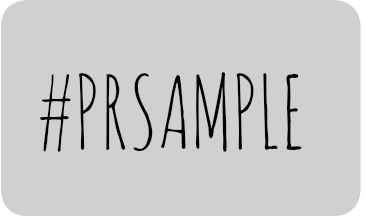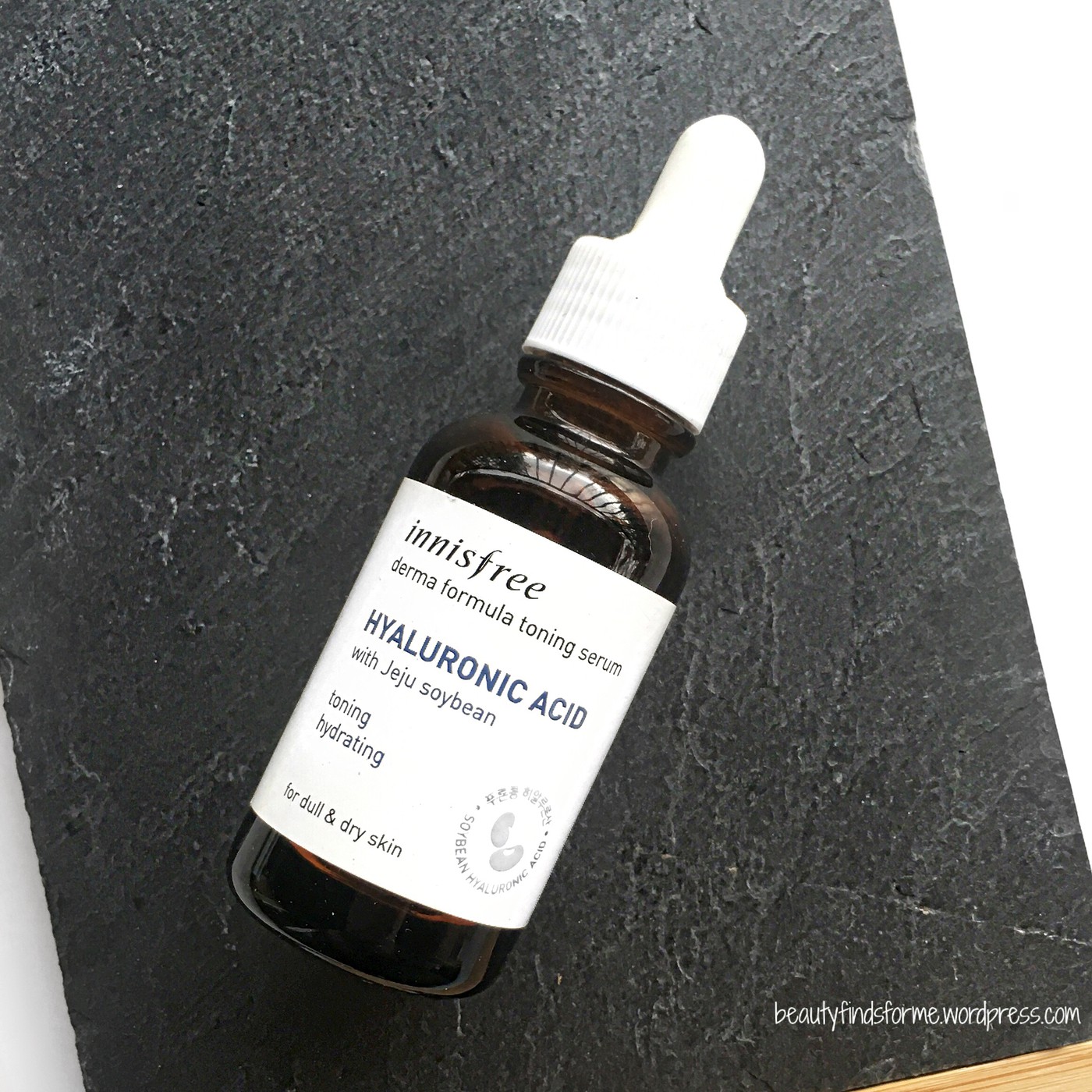 Innisfree is one of my favorite K-Beauty brands (you can get a taste of my reviews here) and I saw this Derma Formula line launch late last year and  I asked Jolse if I could review a couple of items from their line.

This line is pretty no nonsense ~ it looks to be a clinical series of products that includes Hyaluronic Acid, Micellar Cleansing Waters, Ceramide and Peptide products ~ targeting different skin type concerns and issues.  I did pick out two items from their line and have reviewed the Derma Formula Sebum Clean Gel (read here), which I really love for my blemishes.  I also chose the Toning Serum as well, as I love hydrating skincare  ~ Derma Formula Toning Serum Hyaluronic Acid with Jeju Soybean.  As mentioned,  Jolse sent me this product for review purposes.
My skin type and concerns:  Oily, aging, blemish prone, pores, hyper-pigmentation, fine lines and wrinkles.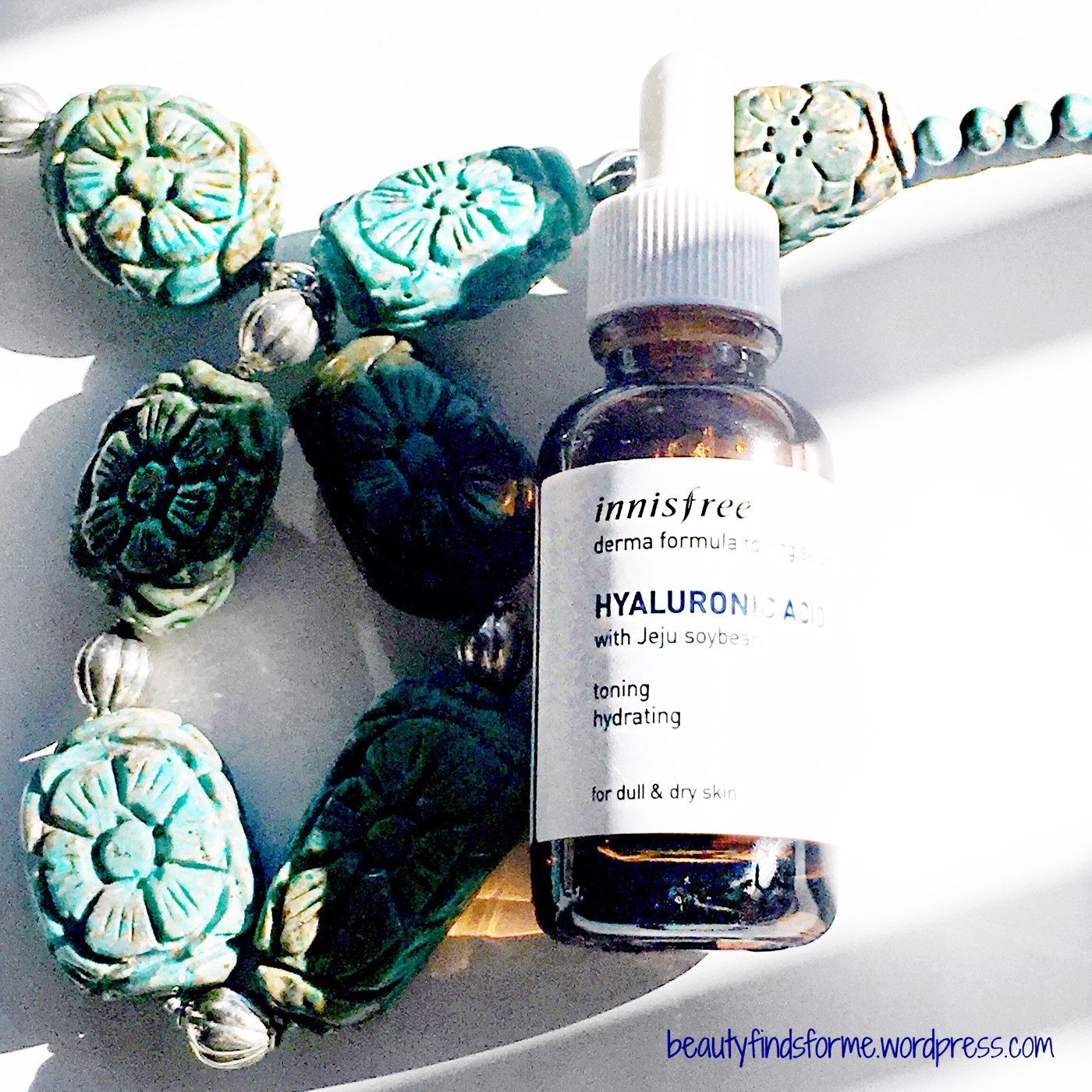 So, despite being a hyaluronic acid serum, Innisfree doesn't get into the hyaluronic acid until the last third of the ingredient list ~ so let's talk about what it is in the top third.   This contains 10% of anti-oxidant vitamin based ingredients:  panthenol (B5) helps cellular renewal and is an effective moisturizer; niacinamide (B3) ~ acts as an anti-inflammatory, improves your skin elasticity, enhance the skin barrier function and also it helps to even out skin tone and reduce post-inflammatory hyper-pigmentation; 3-o-ethyl ascorbic acid (C) ~ an antioxidant essential for tissue growth, repair and collagen production and finally, tocopherol (E), providing anti-aging benefits, vitamin A regulators, healing scars and skin issues. 
Where are the famous Jeju Soybeans which is part of the label name?  It took me awhile, but I believe it is in is pantethine, which is derived from vitamin B5 and can be sourced from soybeans. Just like panthenol, pantethine is a natural humectant, helping to bind water to your skin, acts as a lubricant, so your skin is soft and smooth.  It also has anti-inflammatory benefits as well.
Houttuynia cordata is a medicinal herb that is found in a lot in Asian skin care products. It is an antibiotic, which helps with preventing infection from skin problems, such as blemishes. It also has powerful detox properties, is an astringent and anti-inflammatory. Eclipta prostrata (false daisy or Han Lian Cao)  is an herb native to the United States and is known for its antibacterial and anti inflammatory benefits to help skin issues and irritations.  It also helps promote hair growth, so I hope this doesn't cause my hair on my face to grow!! lol 
oh look ~ here is the HA… According to Innisfree, they are using a low molecular weight hyaluronic acid, which means it will help absorb better into your skin.   It also increases the benefits of anti-inflammatory properties, as it boosts the production of "inflammatory mediators".    Hyaluronic acid is an intensive moisturizing ingredient which binds water to your skin, keeping your skin hydrated and moist. This also has the famous Innisfree Green Complex formula of  green tea, tangerine, cactus, camellia leaves and orchid extracts, to help hydrate and enhance your skin's complexion.   
Ingredients: Water, Butylene Glycol, Panthenol, Glycerin, Houttuynia Cordata Extract, Methyltrimethicone, Niacinamide, 1,2-Hexanediol, 3-o-Ethyl Ascorbic Acid, Tocopherol, Pantethine, Orchid Extract, Eclipta Prostrata Extract, Eclipta Prostrata Leaf Extract, Camellia Sinensis (green tea) Leaf Extract, Citrus Unshiu Peel Extract, Camellia Japonica Leaf Extract, Opuntia Coccinellifera Fruit Extract, Moringa Oleifera Seed Oil Extract, Hyaluronic Acid, Gellan Gum, Xanthan Gum, Magnesium Sulfate, Ethylhexylglycerin, Citric Acid, Sodium Citrate, Sodium Chloride, Disodium EDTA  cosDNA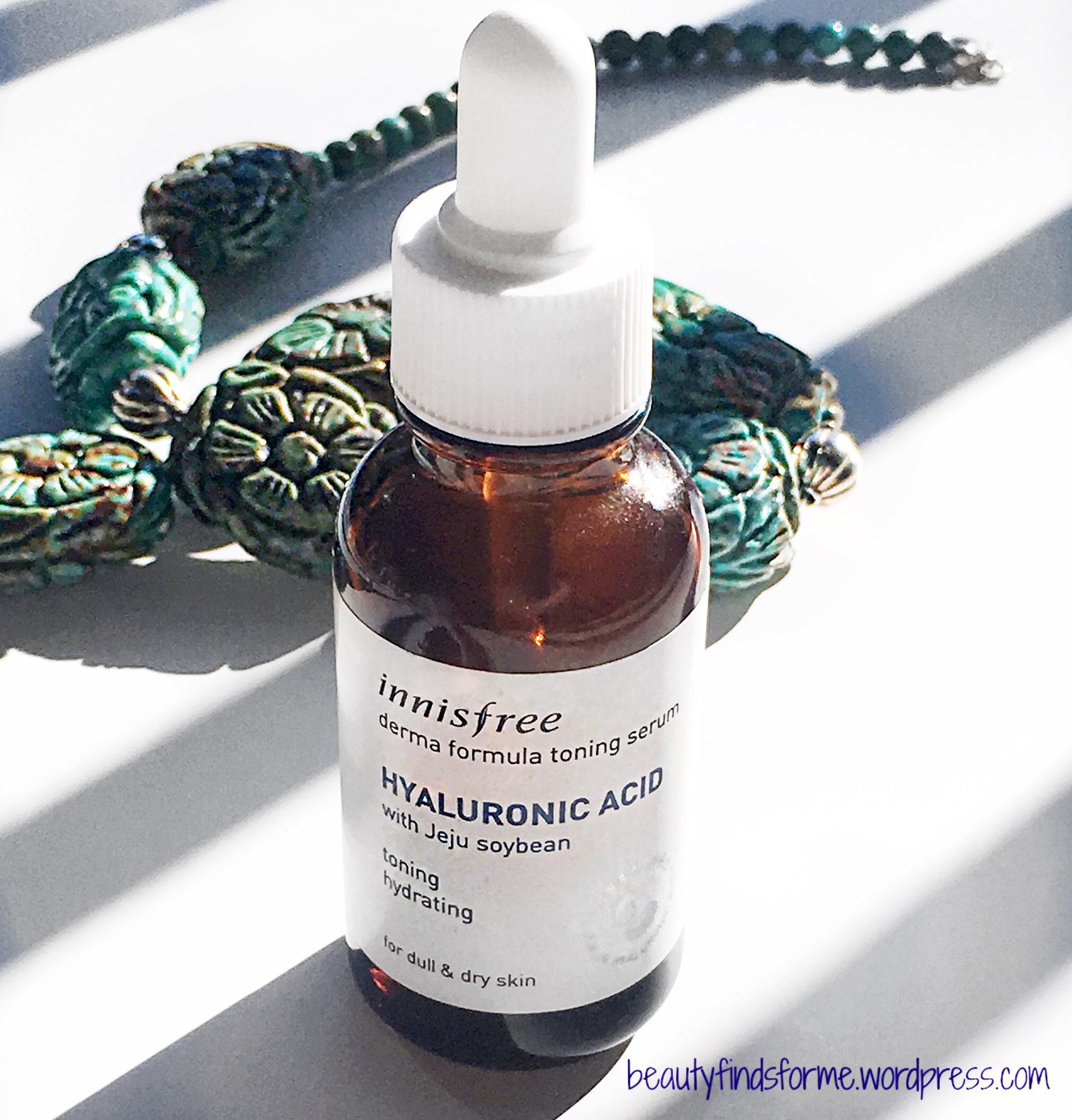 Fun Factoid:  During the 2018 Olympics at Pyeongchang, figure skating champion and NBC commentator Johnny Weir  posted about this serum on his twitter feed!  source PopSugar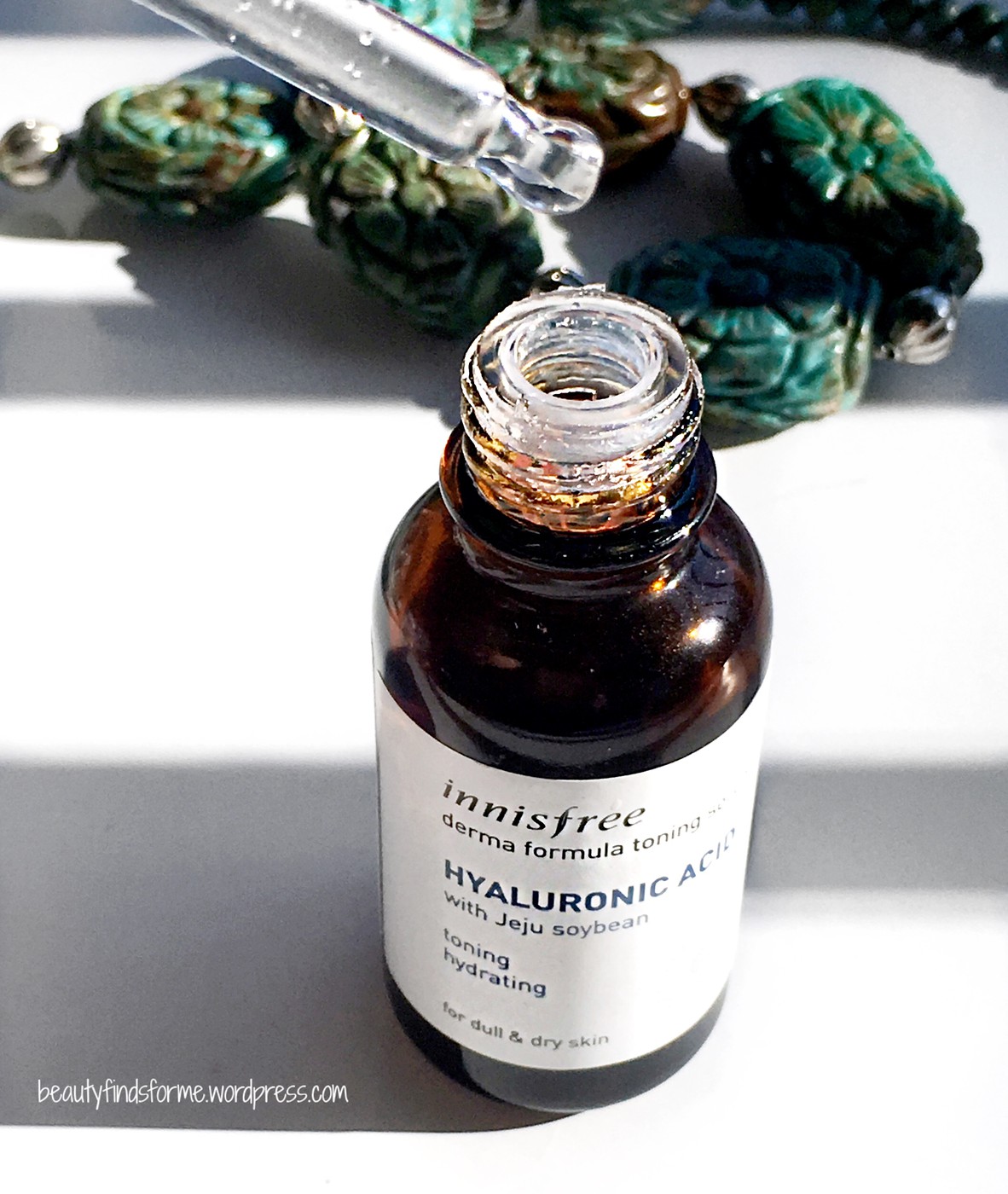 Too funny!!  Anyway, I had already picked this out and was using this by February 18th, so I just gave Johnny some tips (lololol)   This comes in a standard amber colored glass bottle with an eye drop applicator and this applicator does work.  Sometimes, eye drop applicators are hard to use and they don't pick up serums nicely.   This a faint, slightly bitter scent and it is a clear, thicker-than-water serum that quickly turns to a watery liquid on my skin.  Innisfree mentions "sparkling moisture capsules" but I don't really see that unless I am mistaking the capsules for the really fine bubbles that I see in the serum ~ it could be that.


It absorbs quickly and any additional moisture is evaporated as this does contain silicone methyl trimethicone, which helps the product dry faster on your skin.  There is no sticky or greasy residue and my skin does feel supple after using it.   Hyaluronic acid serums are skin plumpers and this one is no exception. It has great hydrating properties  and it increased my moisture levels by 28% and reduced my oil levels by 40%.  My skin feels and looks more refreshed after using it.   I have not noticed any brightening or evening out of my skin tone, nor permanent firming  with the almost two months that I have been using this, but my skin does feel better and without any blemishes.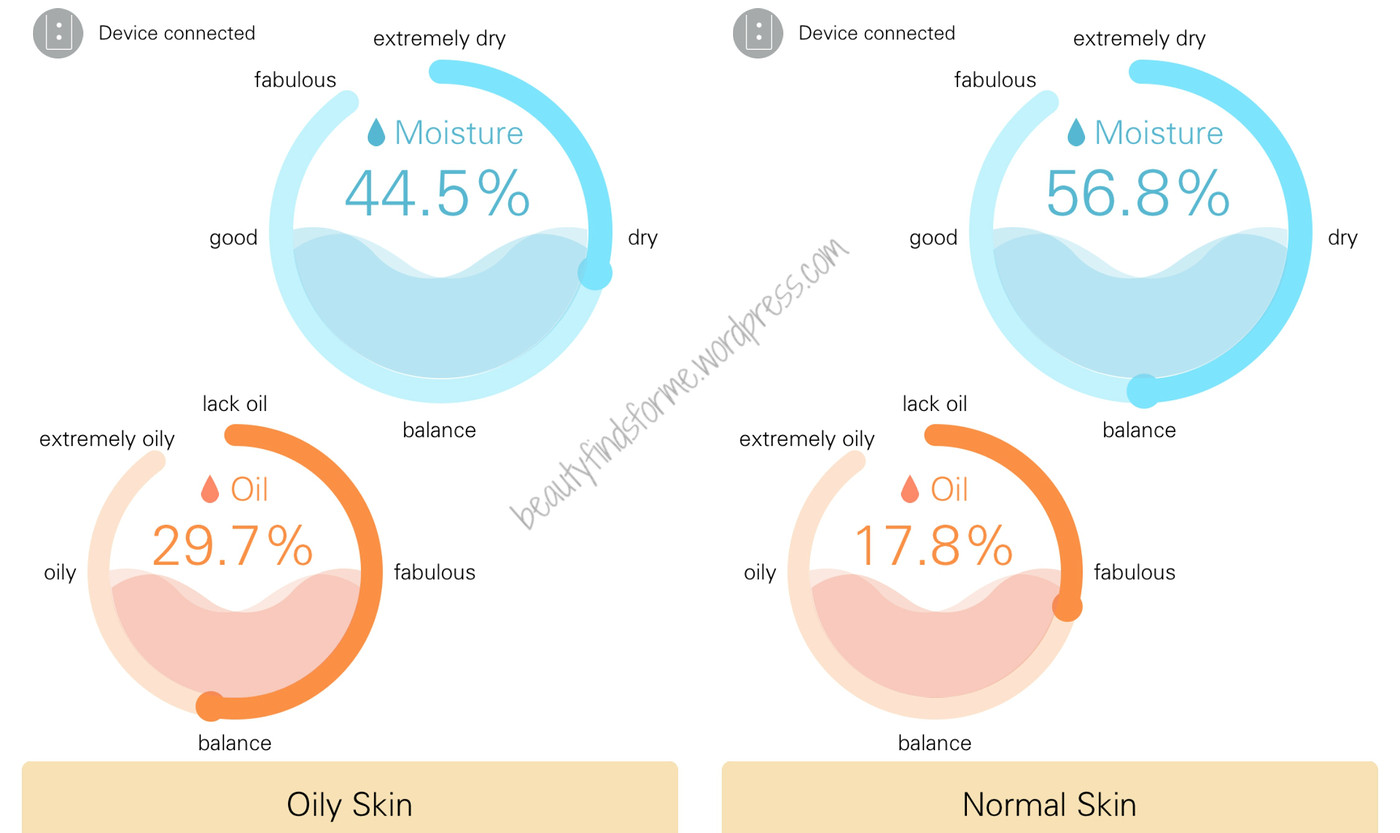 Final Thoughts
I've said it before and I will say it again… Sometimes, all you want is a nice hydrating serum that can be used for all skin types without any fear of clogged pores or greasy residue.  If you do well with niacinamide, you might even see some brightening effects ~ niacinamide sometimes works for me, but it has to be a high percentage.  Also, I like this because it does dry down to a satin finish ~ if you are looking for that glass skin, dewy finish, you will have to top this off with oils.  Since it has a nice list of vitamins at the top of the ingredient list, I have to think that it is providing some good anti-aging and preventing and combating free radical damage.   I do like this HA serum, although it is a bit on the pricey side

Jolse carries this 30 mL bottle of Derma Formula Toning Serum for under $26.00 USD (click here to purchase).  All prices will fluctuate slightly due to the Korean Won/USD conversion.  Jolse has free shipping all the time, ships internationally and gives out free samples.  Jolse also carries the full line of Derma Formula as well and this is a series that I want to TRY ALL the products in!!  How about you??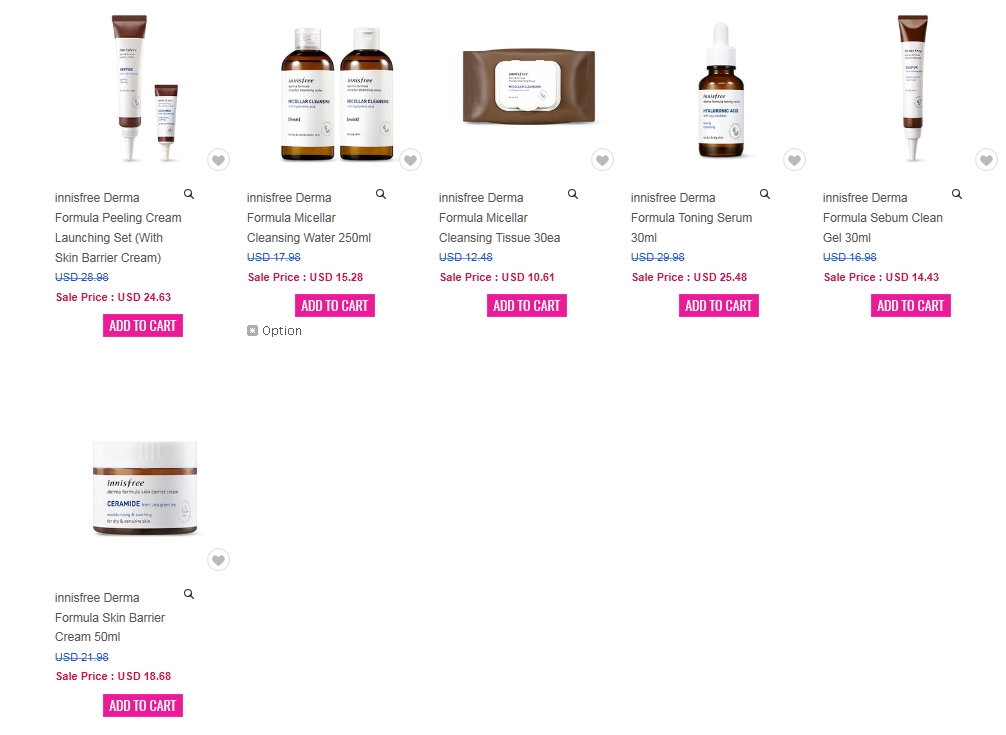 disclaimer: this product was sent to me for review purposes. all opinions are my own and are unbiased