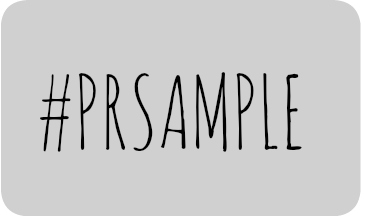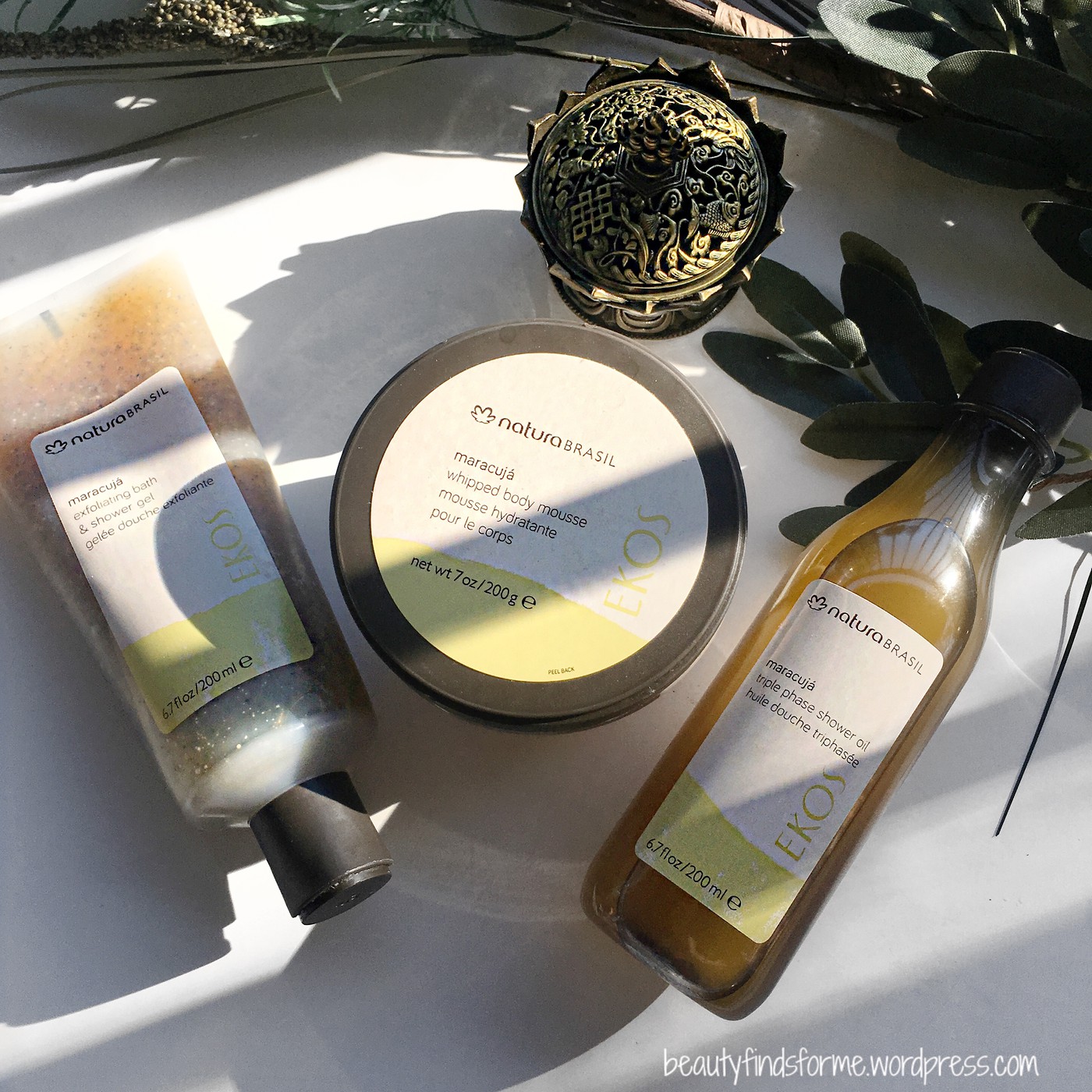 I am thrilled to bring you another review from Natura Brasil, courtesy of Chok Chok Social.  Natura Brasil is the largest beauty company in Latin America, started back in 1969.  This brand has been committed to using the rich biodiversity ingredients from their country to formulate cosmetics ~ skincare, hair care, body care and makeup.  They are cruelty free, GMO free and feature the best ingredients from the Amazon.  Natura's mission has been to commit to transparency, well-being and sustainability, and they work with over 30 local communities in the Amazonian area, which is over 300 families. 
Natura partners with these communities to help develop sustainable business models that will help benefit the Amazon rainforest, as they view their products and operations as part of a long life cycle and are serious about the environmental impact from every point in that cycle.  Natura is the first publicly traded company to be certified as a B-Corporation ~ B Corp is to business what Fair Trade certification is to coffee or USDA Organic certification is to milk. B Corps are for-profit companies certified by the nonprofit B Lab to meet rigorous standards of social and environmental performance, accountability, and transparency (source)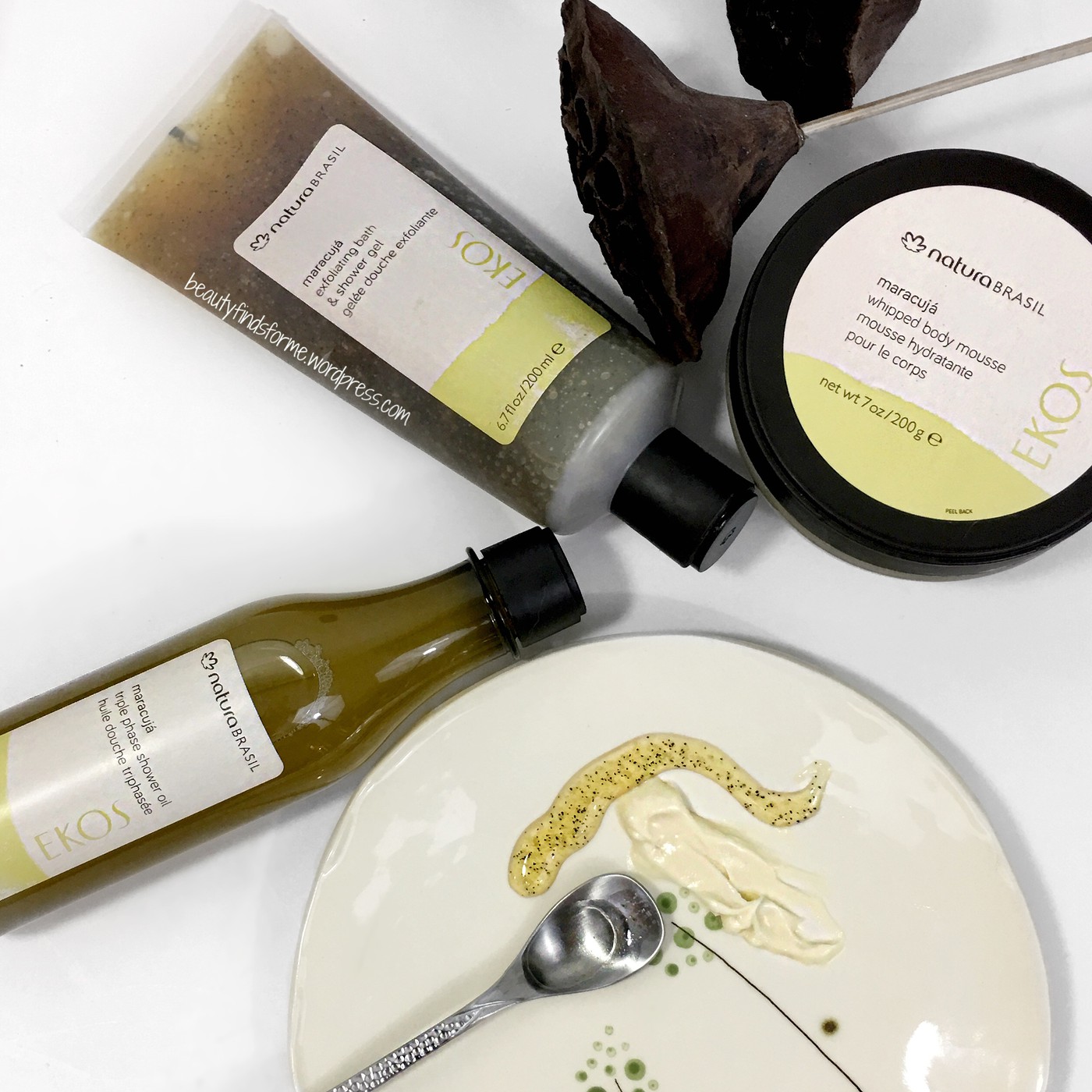 This time around, I received some bath products ~ from cleansing to deep moisturizing, all in this lovely tropical scent of Maracujá, otherwise known as Passion Fruit.

I received these products complementary to review and was not paid.  All reviews are my own honest opinion and  I never have been asked to write copy for a brand.  This blog post might contain promo codes, affiliate and referral links, which using my links will help generate a small commission that helps support my blog at no extra cost to you.
Maracujá adds a light, pleasing texture to body care products and its restorative fragrance is extremely distinctive.  Maracujá is one of the lushest plants in the Brazilian forests, a symbol of freshness and tranquility. Its oil, extracted from its seeds, is rich in omega-6 and has emollient properties that soothe, repair, and balance skin.
These skincare products are made without parabens, sulfates, phthalates, propylene glycol, mineral oil, PABA, petroleum, triclosan, DEA and animal ingredients.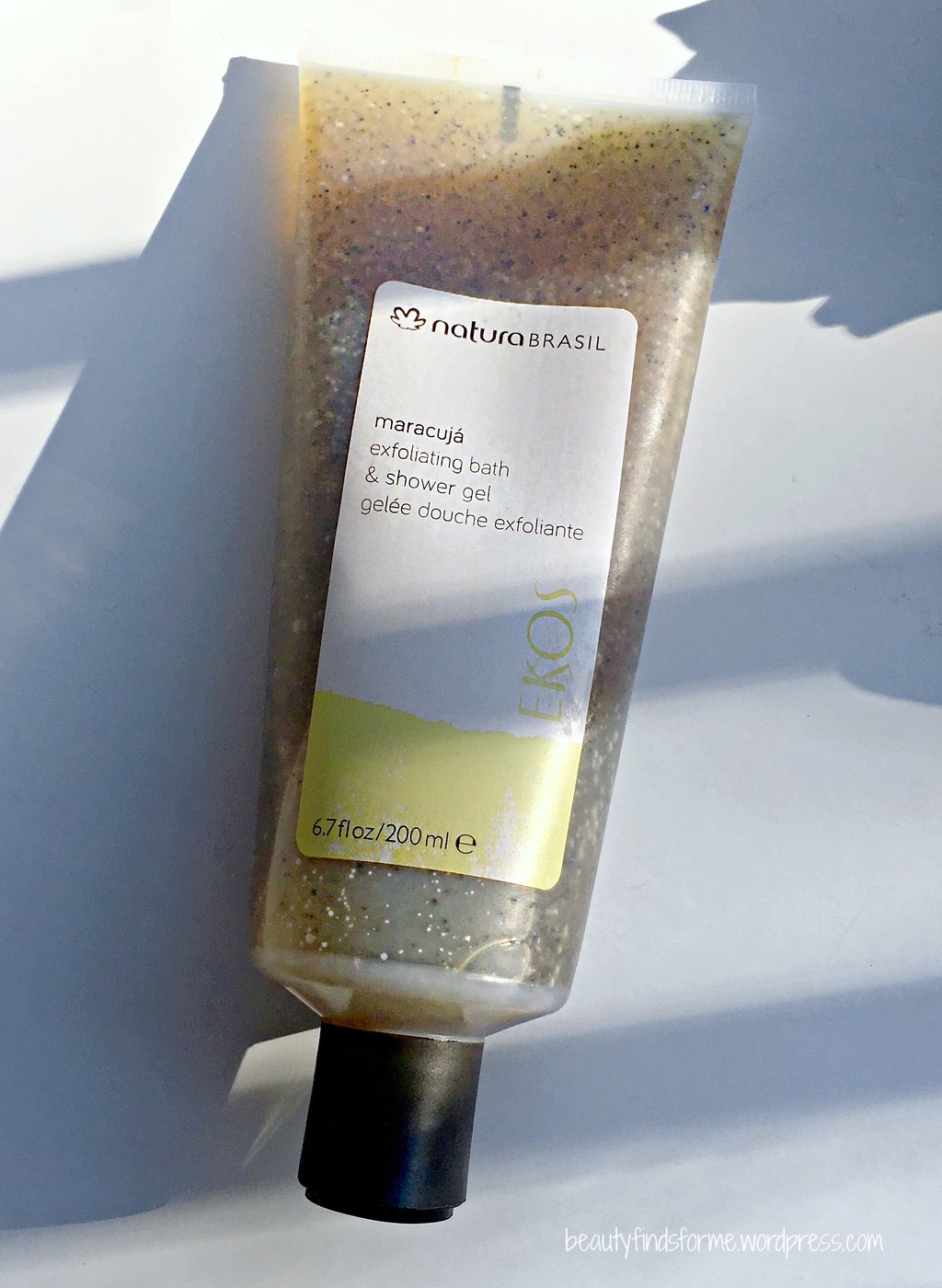 Maracujá Exfoliating Bath & Shower Gel This is a sulfate free, vegan body gel made with  active cleansing agent cupuaçu betaine as its base contains the seeds of crushed maracujá seeds for gentle exfoliation.  This golden gel comes out thick and is a firm gel with lots of tiny brown seeds and smells divine.  Passion fruit (maracujá) oil is rich in antioxidants, vitamins, minerals and essential fatty acid omega 6 and penetrates deeply into your skin to moisturize, soothe and repair your skin.   The whole maracujá line have a very tropical and fruity scent to them ~ mango and pineapple come to mind first. It really is lovely and this is the type of scents that I really love!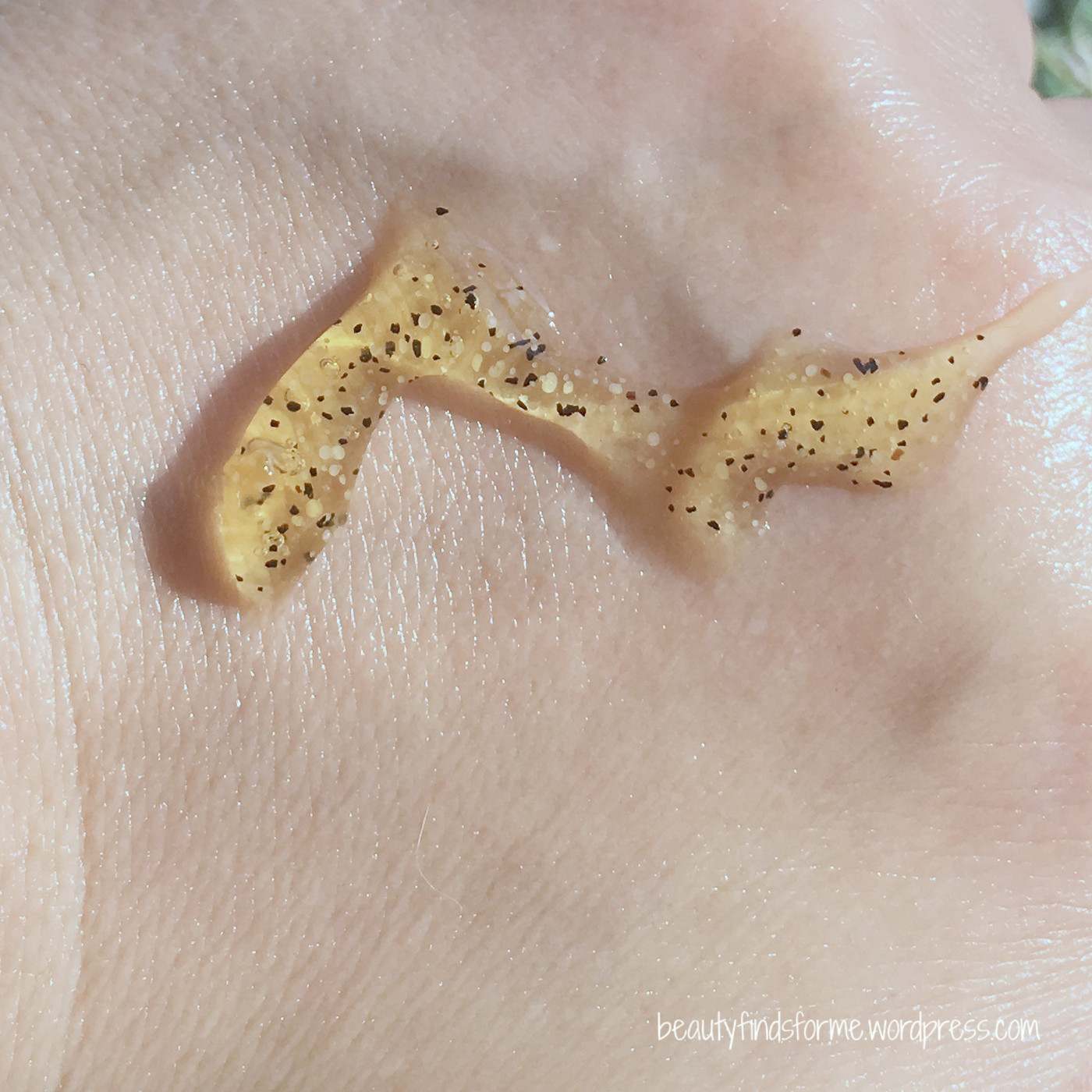 This looks so beautiful and almost something I want to spread on my toast, but no, spread it on your damp skin and massage it in ~ it has a light gentle foaming action and the beads are very delicate, so it should be safe enough for the most sensitive of skin.   It doesn't dry out my skin but leaves it clean, soft and lightly scented.  Most of Natura Brasil packaging is made from recycled materials and all of it can also be recycled as well.  200 mL RV $18.00
Ingredients:  water, sodium lauryl sulfate, glycerin, silica, cocamidopropyl betaine, acrylates/C10-30 alkyl acrylate crosspolymer, triethanolamine, fragrance, passiflora edulis seed oils PEG-8 esters, passiflora edulis seed powder, polyglyceryl-3 caprylate, sodium hydroxide, citric acid, magnesium nitrate, CI 19140/yellow 5, methylchloroisothiazolinone, magnesium chloride, methylisothiazolinone, sodium chloride, butylphenyl methylpropional, hexyl cinnamal, limonene, linalool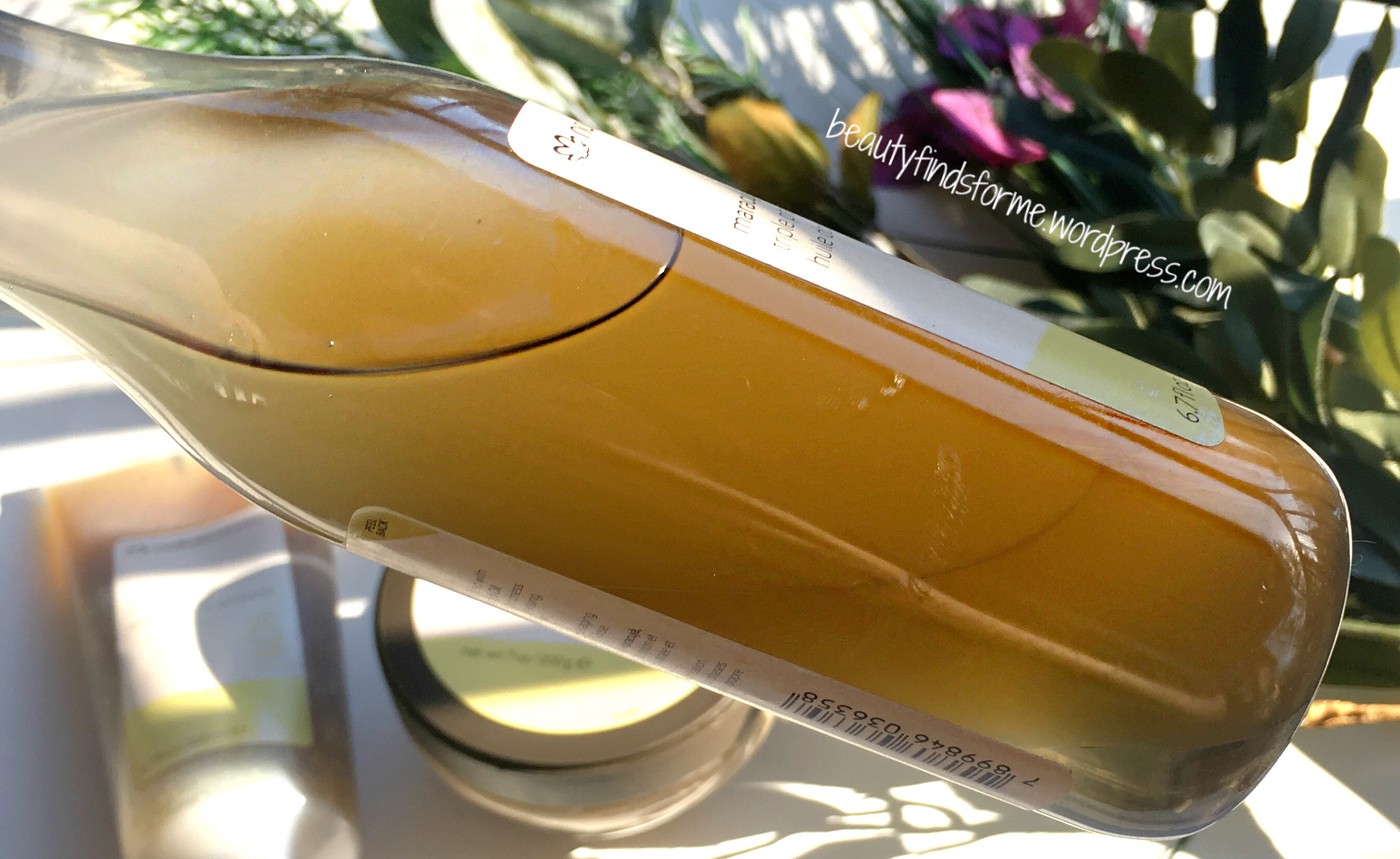 Maracujá Triple Phase Shower Oil  This is one of the most interesting bath products I have ever tried!!  It is called Triple Phase as you can see the three different layers of oil in this product.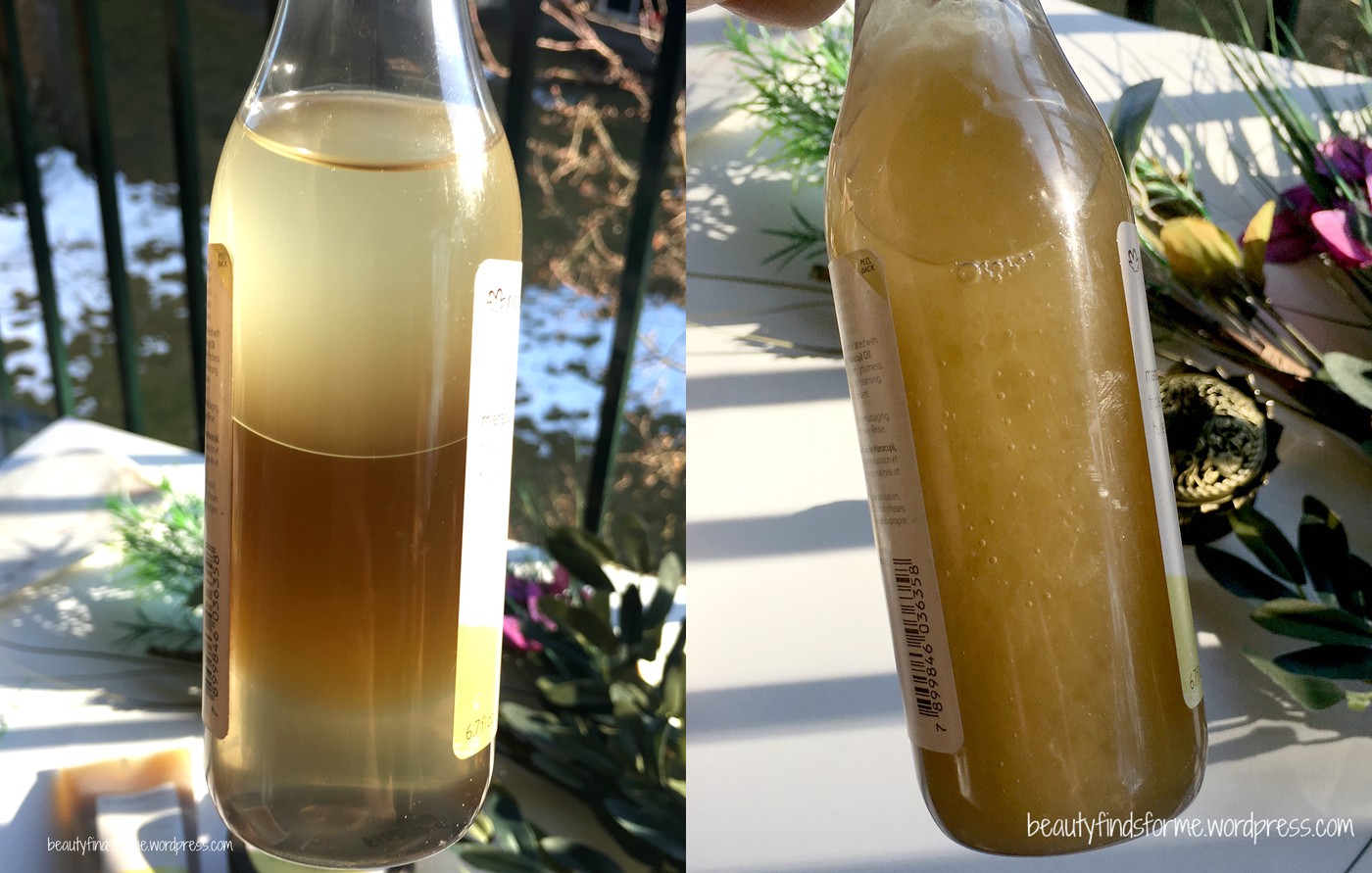 This is not a shower oil to be using as a cleansing oil, but after you finish your shower, just shake the bottle up and then apply to your damp skin.  Again, this smells lovely and the oil does sink in quickly without a greasy residue.  This has 4 different moisturizing and nourishing oils in it ~  olive, sweet almond, maracuja and borage.  This also has  also has squalane, which helps penetrate into your skin quickly and helps absorption, as well as an anti-bacterial.  This ingredient helps extend the shelf life of other oils, so this product is very stable.  This is such a lovely shower oil and my only complaint is the cap ~ this has a pin hole applicator, which is fine ~ you don't want TOO much oil spilling out.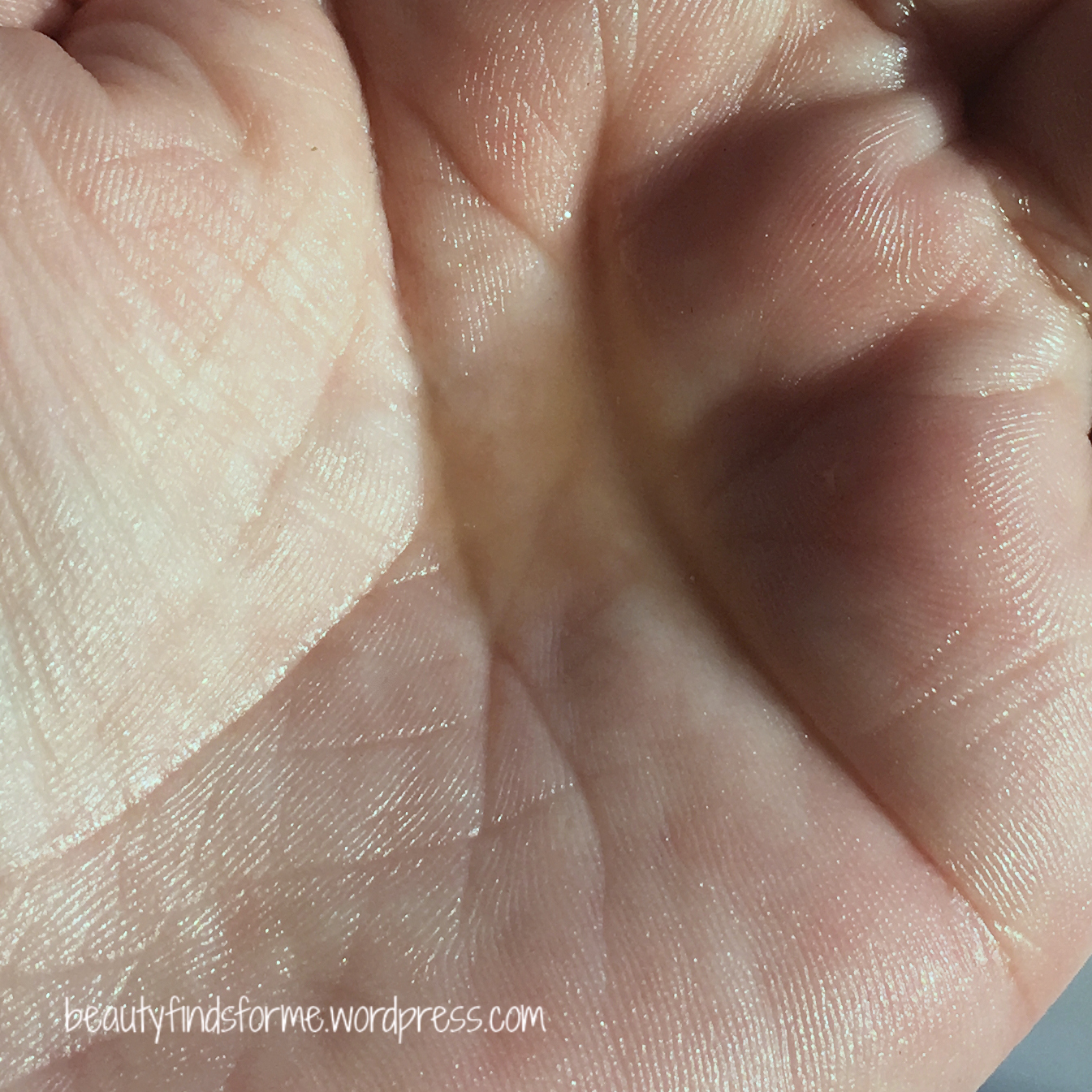 However, it has a twist off cap and I think this oil would be better with a flip top cap, as when you are in the shower and it is all wet and damp, you don't want to twist off the cap, place it down, shake the oil out and then what?  Either hold the bottle so it doesn't spill, cap it while the oil is dripping off your body or put the bottle down so you can massage in the oil.  It is a bit awkward to use and having a flip top ensures that once you get the oil out of the bottle, you can just flip the cap back over and not worry about spills.   200 mL RV $22.00

Ingredients:  hexalene glycol, water, squalane, sodium chloride, caprylic/capric triglyceride, fragrance, PPG-15 stearyl ether, olea europea (olive) fruit oil, prunus amygdalus dulcis (sweet almond) oil, passiflora edulis (maracuja) seed oil, alcohol denat, tocopheryl acetate, borago officinalis (borage) seed oil, sodium dehydroacetate, disodium EDTA,  sodium hydroxide, T-butyl alcohol, denatonium benzoate, CI 61570 (green 5), CI 15510 (orange 4), limonene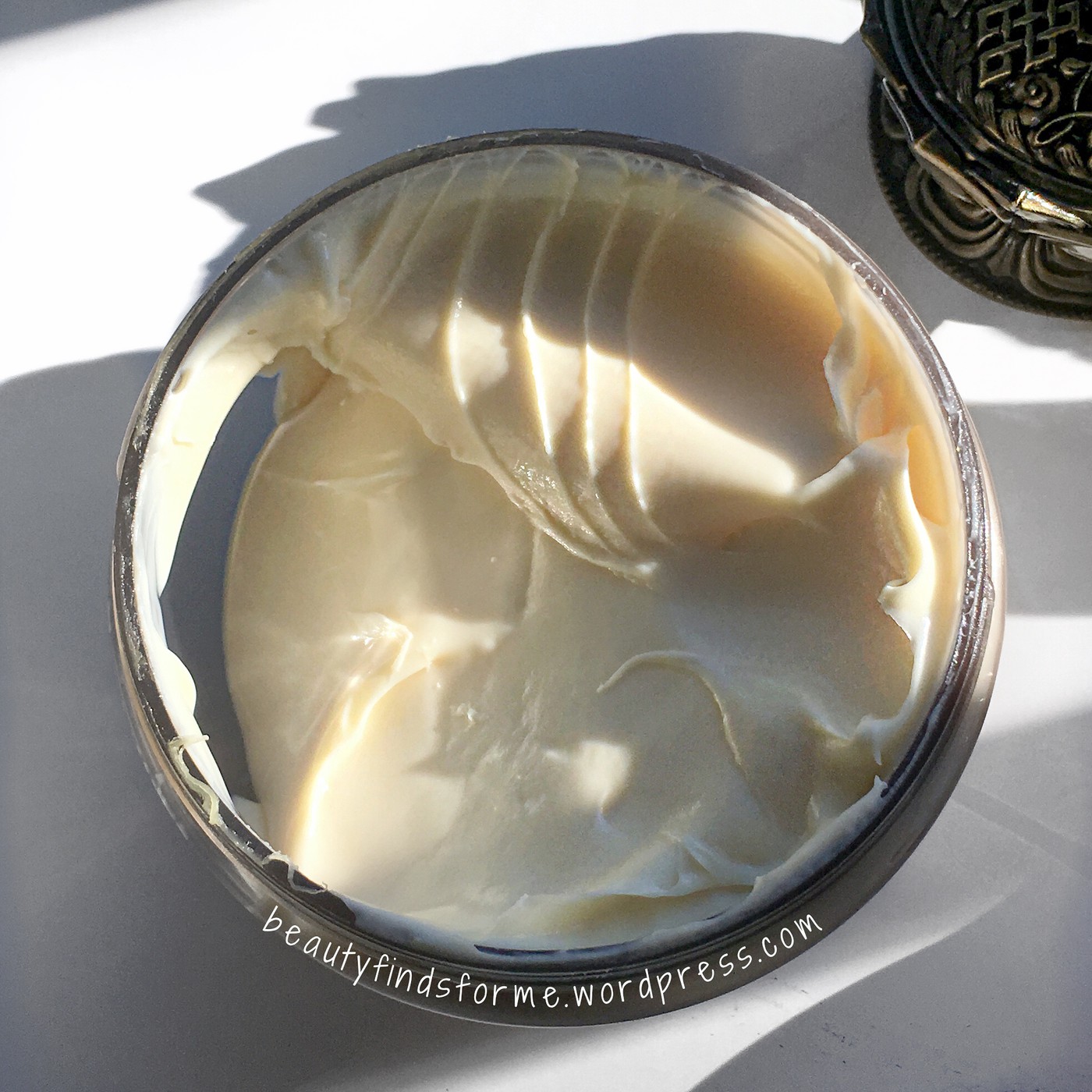 Maracujá Whipped Body Mousse  Buttercream… that is what I thought when I saw this tub of body cream ~ it is whipped so it is light in its texture, but it isn't lotion-like either.  It isn't dense or heavy like pure shea butter, but it feels so soft and lush and it absorbs quickly.  Maracuja is full of omaga 6 and helps repair and nourish your skin, while olive oil is a rich moisturizer, full of fatty acids and vitamin E.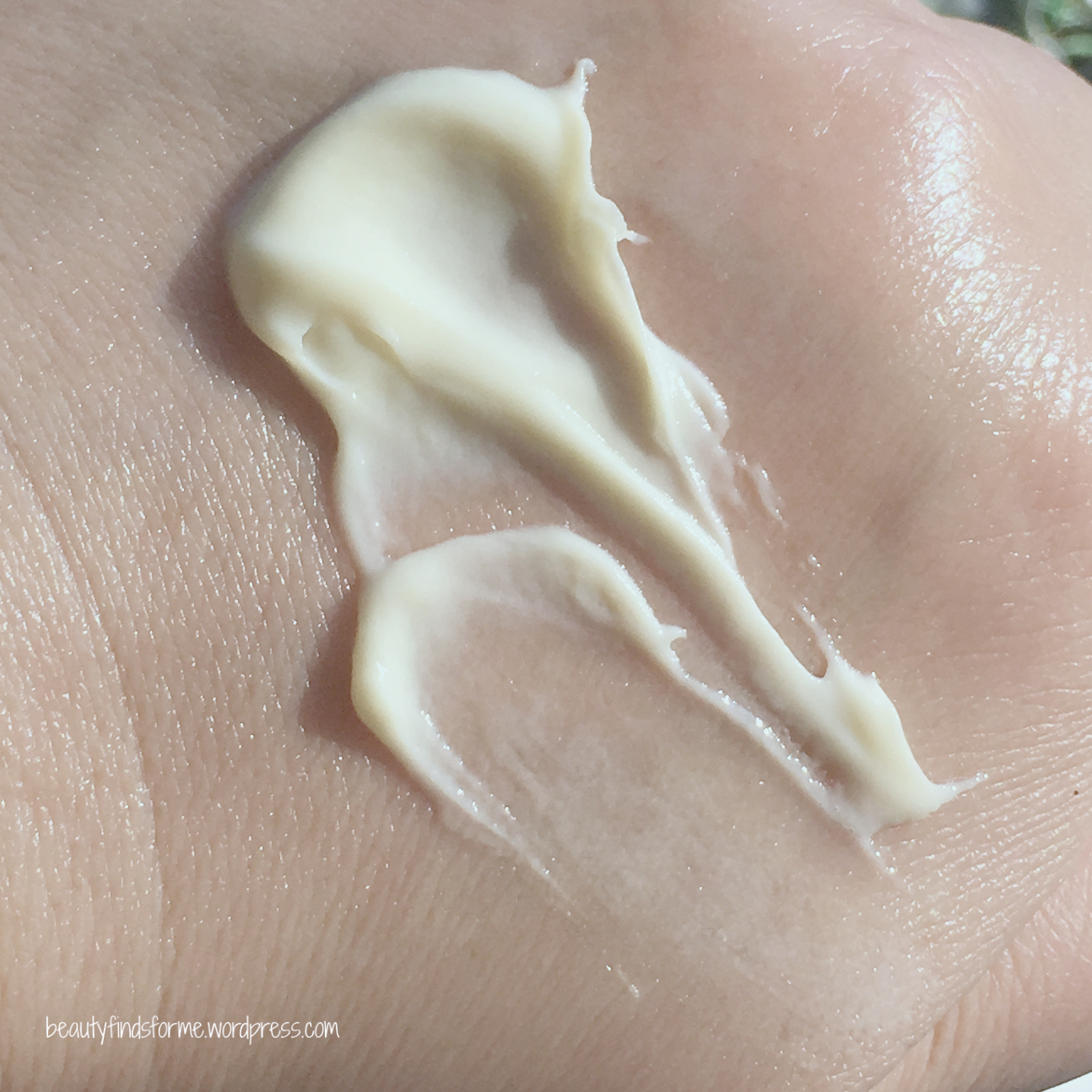 Is it overkill to use this after the body oil?  No.  My body skin gets very dry and after the oil is absorbed into my skin, I apply this luscious mousse over it. This will lock in the oils into my skin while softening and smoothing my skin, also leaving it lightly scented with its tropical fruity scent.  This airy-light body cream claims to have 24 hours of continuous hydration ~ I don't know about that, as I wash my hands a lot, but I do know that this helps keep my skin smooth and without a greasy residue  200 grams RV $24.00

Ingredients:  water, glycerin, cetearyl alcohol, dicaprylyl ether, passiflora edulis (maracuja) seed oil, propanediol, fragrance, dodecane, ceteareth-20, phenoxyethanol, sodium poilyacrylate starch, tocopheryl acetate, caprylic/capric triglyceride, olea europea (olive) fruit oil, ndehydroacetic acid, disodium EDTA, tocopherol, CI 19140 (yellow 5), CI 14700 (red 4), limonene
Final Thoughts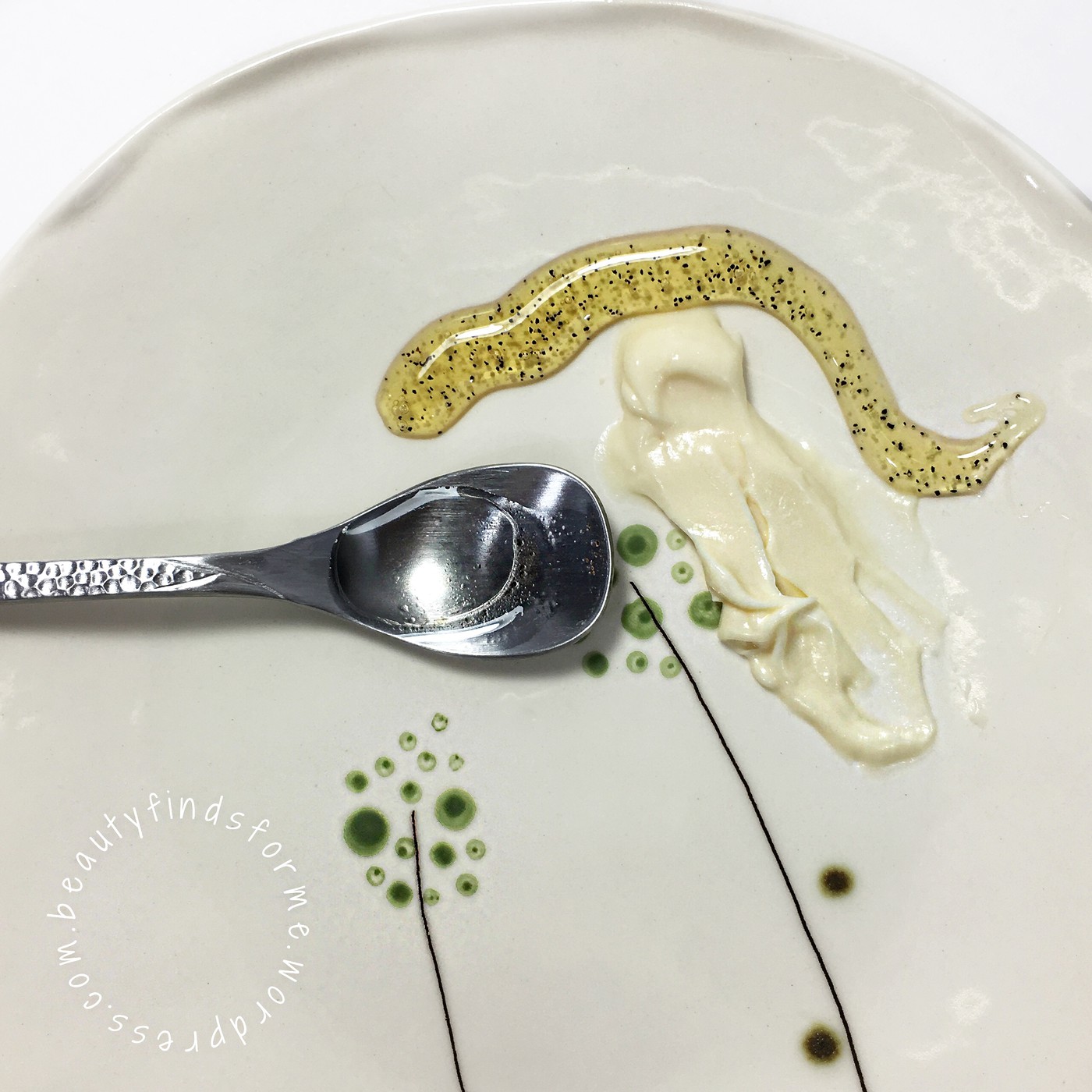 Honestly, I love getting these care packages from Natura Brasil!! I don't know how I got so lucky and fortunate to be selected, but I am thrilled with all of their products so far ~ The lush, sweet tropical scent of the Maracuja line makes me wish to be vacationing somewhere warm and tropical, like Brazil!   The shower oil is so lux and I will be repurchasing this one and totally recommend it for anyone who wants to pamper themselves or looking for a gift to give someone.  All three of these items are wonderful.   Currently, if you order $45.00 or more, you can get a free soap ~ use promo code SOAP and add the soap of your choice to your order and it is free ~ that is a $10.00 savings right there.  If your order is $50.00 or more, you automatically get free shipping.  And to make it even more sweet, they offer free gift wrapping too!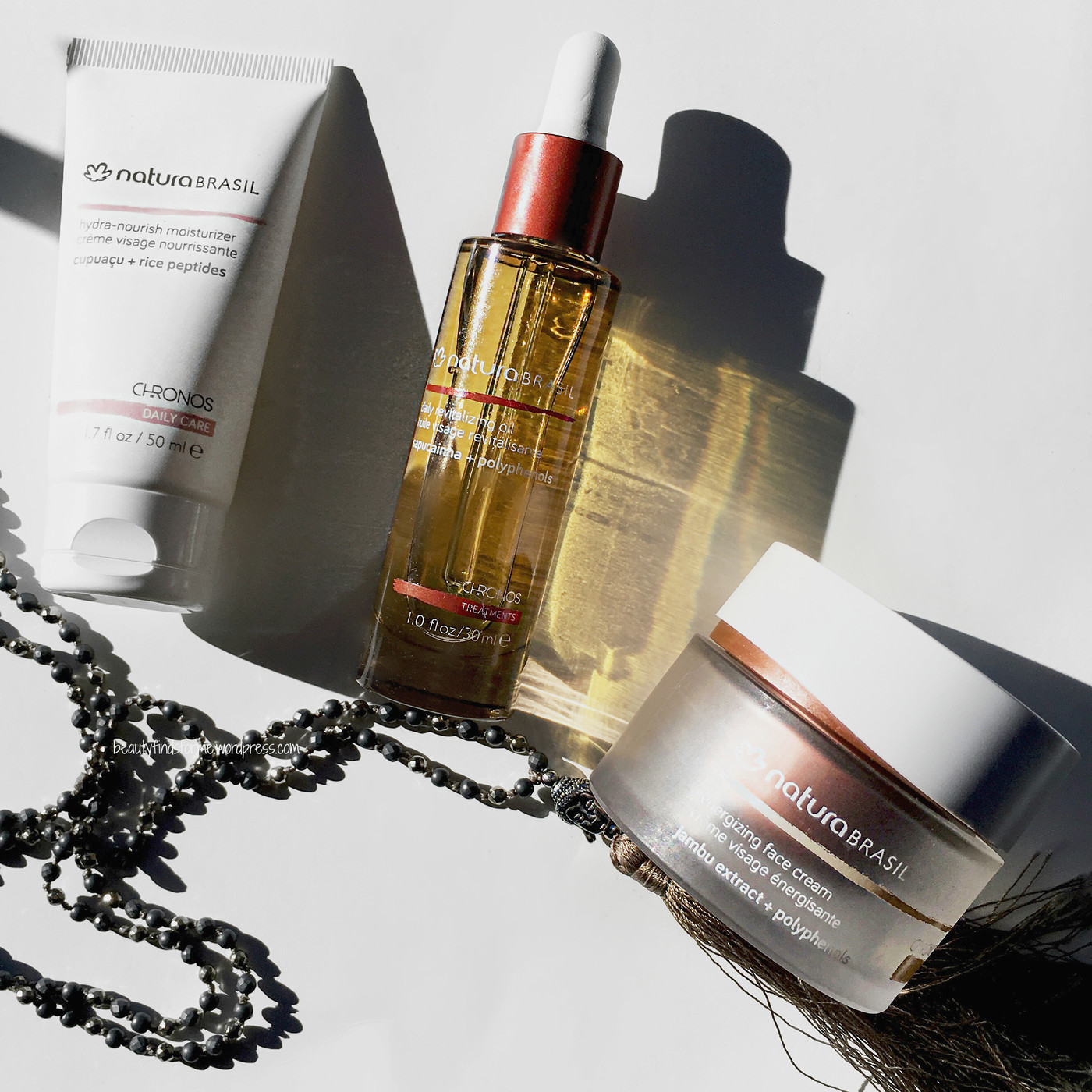 I still have my trio of facial moisturizers to write up ~ it is taking me longer to do those three as I only have one face!!  I promise to get that up in the month of April as one of the items is perfect for the summertime as a facial moisturizer.
[ disclosure: products received for review purposes ]