I am currently a creative partner with B2Link, which is a new up and coming Beauty Start Up, focusing on new and niche Korean Beauty Brands.  They distribute K-Beauty brands to multiple channels, such as Ulta, Sephora and Amazon, among other shops.  B2Link is currently focusing on the USA market but will be expanding to Europe and other countries in the next year.   B2Link allowed me to pick out a few more products from their Amazon stores and I wanted to share with my readers a few of the plethora of K-Beauty items that are available via Amazon USA.  I have reviewed some products in the past here with Skin1004 and WishFormula, but this blog post is going to be primarily masks!  All of these reviews were originally posted on my Instagram account ~ @colebiancardi.  Many thanks to  Daniella @dayaaas for a chance to review these great products!

Skin Type/Concerns: Oily, blemish prone, pores, aging, fine lines/wrinkles, hyper-pigmentation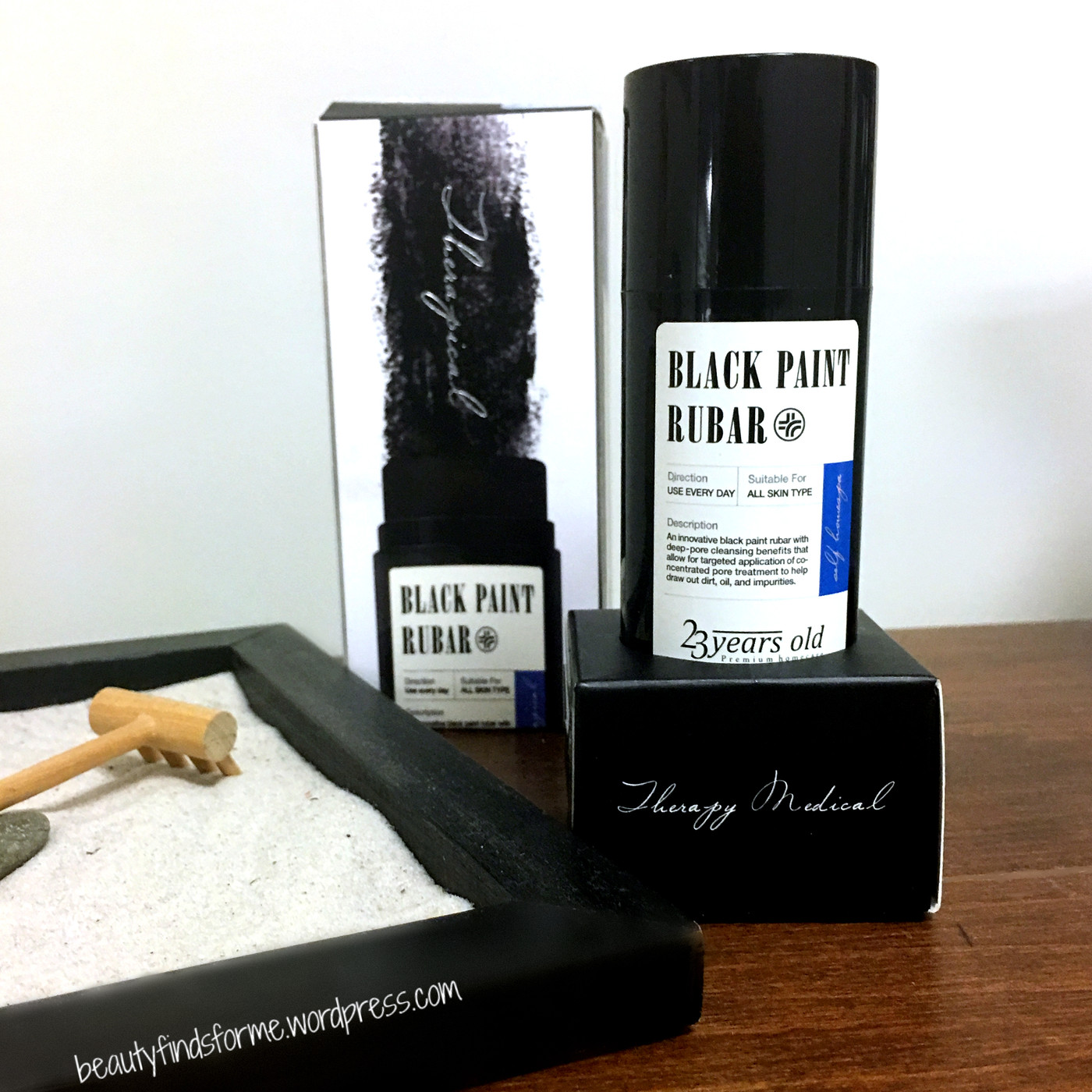 23 Years Old Black Paint Rubar  Have you tried a cleansing stick before?  Cleansing sticks have been around for a while and I do appreciate them for when I need to travel. They don't take up a lot of space, but they can be messy in the tube. However, this cleansing stick from 23 Years Old is a charcoal stick that will help deep clean pores and exfoliate. It's eco-friendly and gentle formula contains glycerin for hydration so your skin won't dry out and it has charcoal powder to help pull the dirt from your pores and absorb excess oil.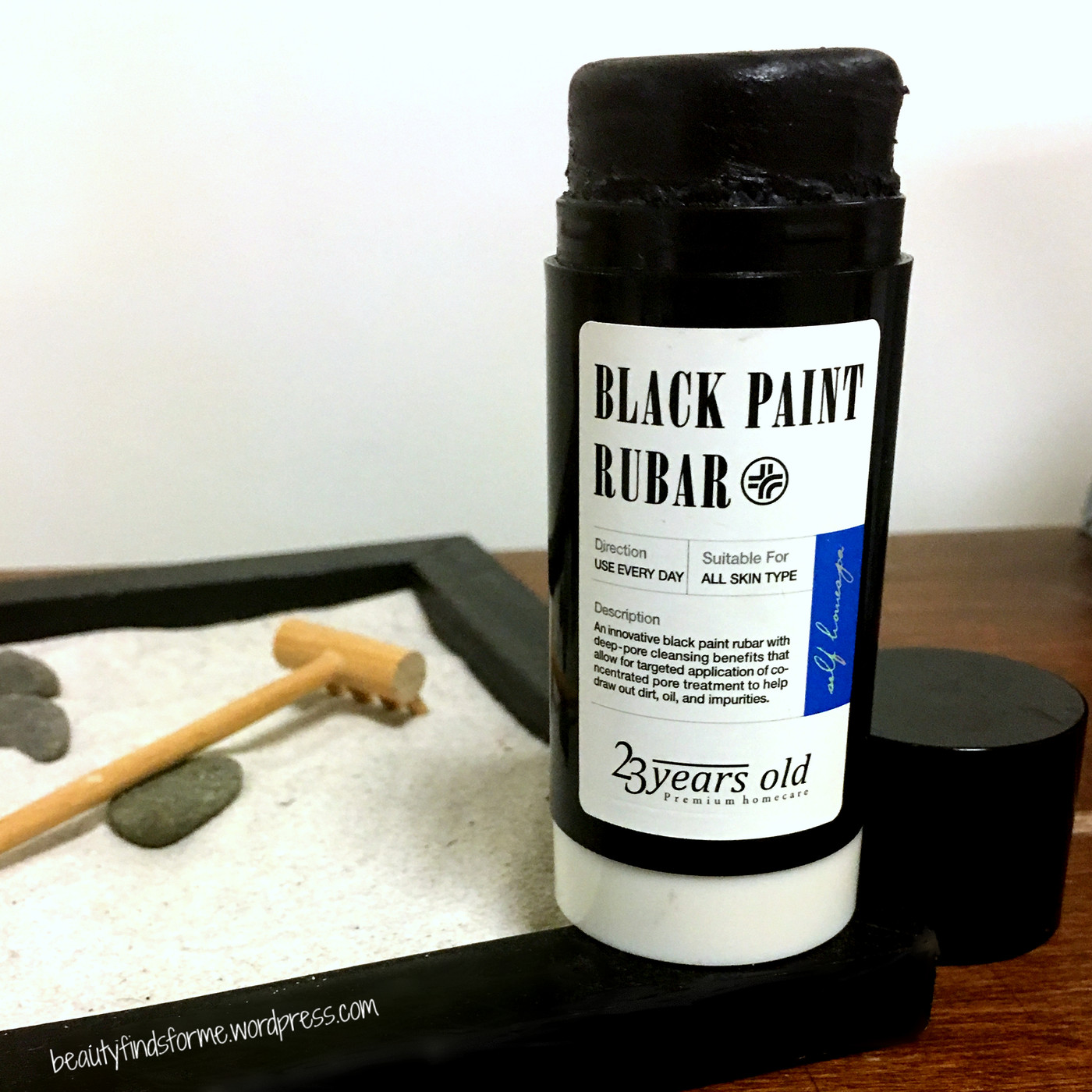 I do not use it like a cleansing stick as it doesn't really foam up that much and I only want to use this on my T-Zone area. I use this more like a pore pack mask ~ you know those pore strips you leave on your nose and then rip off? I am using this cleanser stick as a "pore strip" mask ~ I rub the stick over my T-Zone and let it sit on my skin for about 5 minutes, then add water and massage it for some exfoliation and then rinse off with warm water.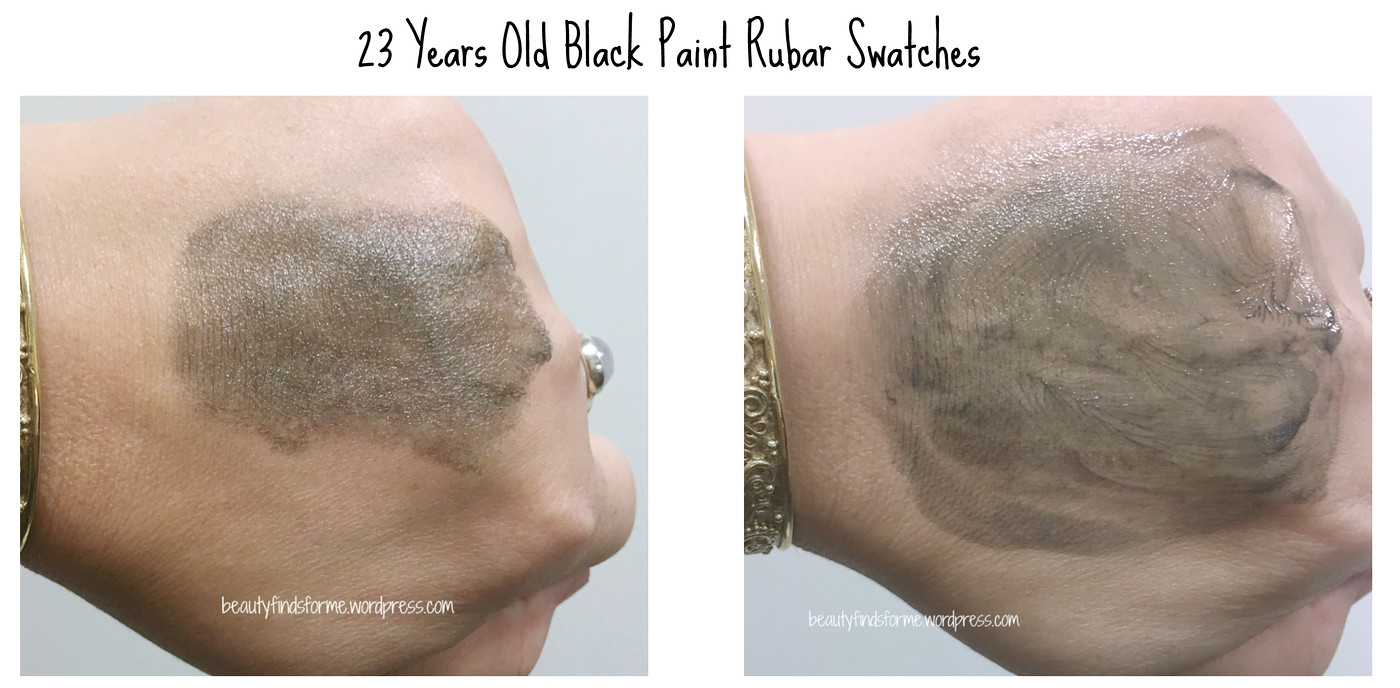 Using it this way really does show a good deep cleanse and my pores are very clean! You can use this as regular cleanser as well, but I found it to be very effective as 5 minute mask! My skin is not dry or stripped either ~ for the record, I do have very oily skin, so if you want to try this method, start out at 1 minute and see how it works. The only down side with this cleanser is that is smells like my lemony bathroom cleaner. I usually love citrus scented items, but this one comes pretty close to smelling like what I use for cleaning my toilets and stuff ~ lol. I did not do a pH test on this as it was so dark that I couldn't read the strips.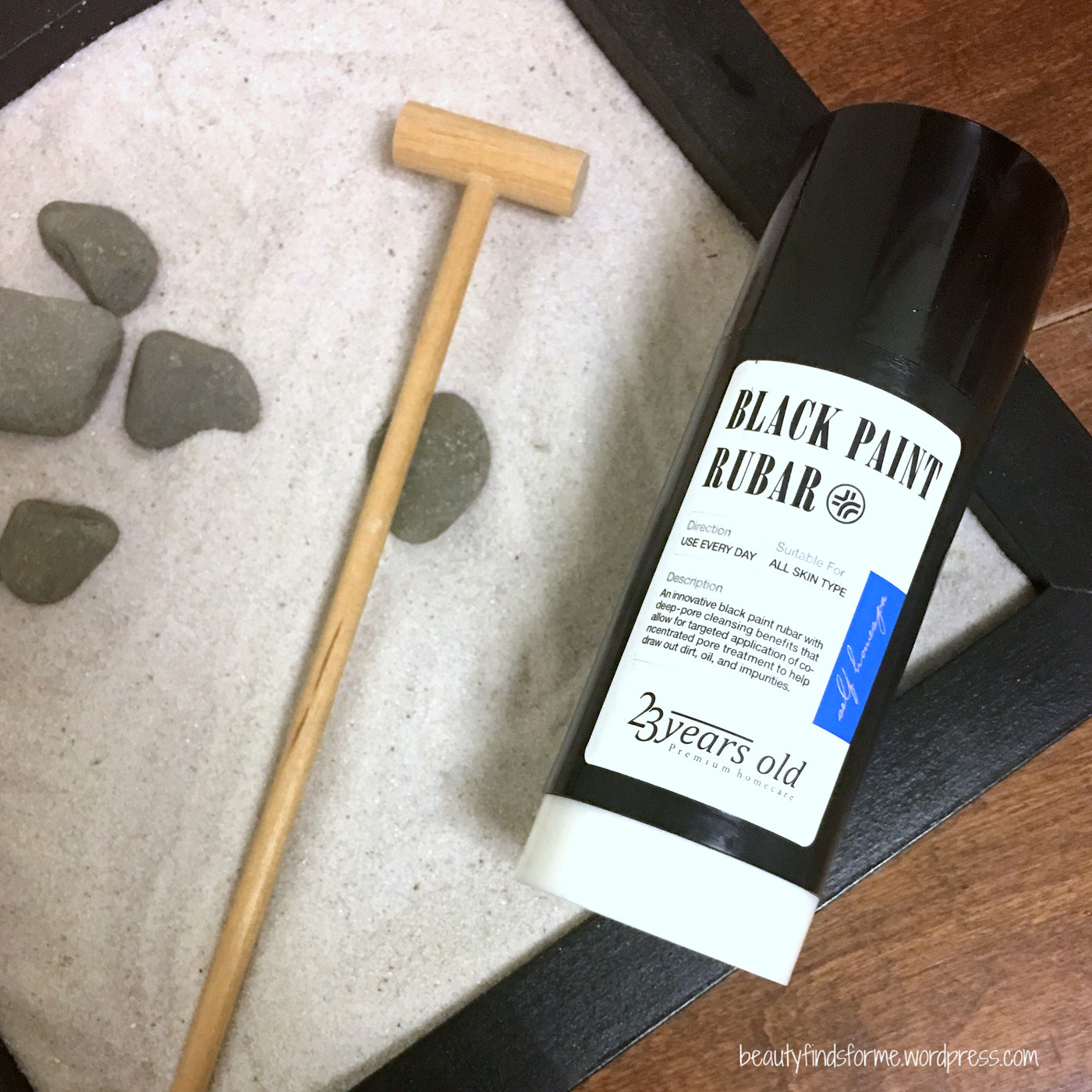 Ingredients: Sodium Myristate, Sodium Laurate, Sodium Palmitate, Sodium Stearate, Glycerin, Dipropylene Glycol, Butylene Glycol, Charcoal Powder, Lemon Fragrance Oil  cosDNA analysis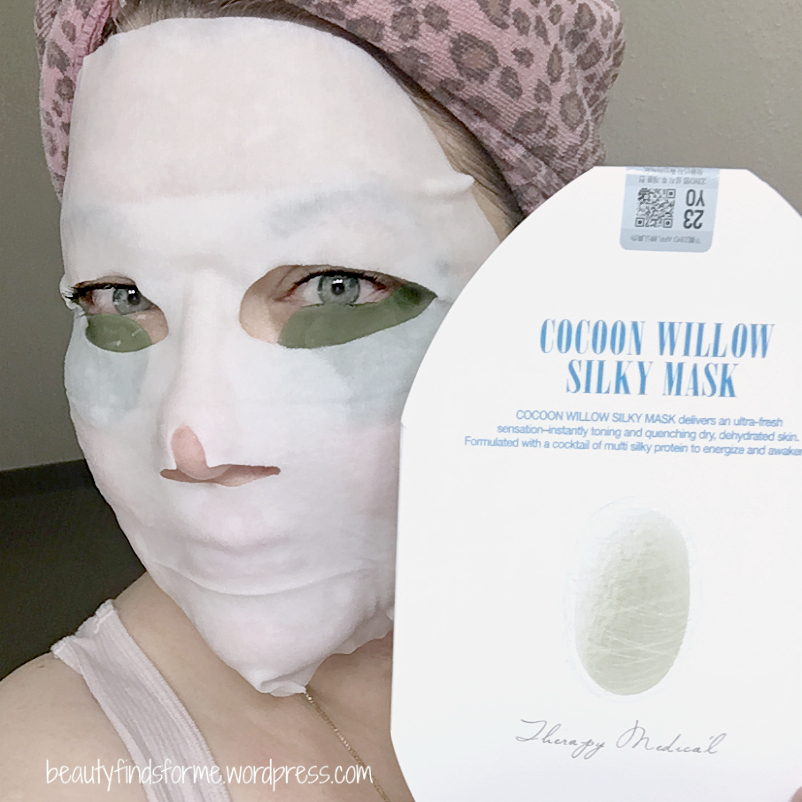 23 Years Old Cocoon Willow Silky Mask   I feel like I should have saved this for 🎃Halloween! Michael Myers has nothing on me! haha Anyway, this mask is the infamous no mouth mask which makes me feel like I need to drink a lot of water before I apply it as who knows how long it will be before I am able to drink again 😉 I was a bit worried about the mask's description "Cocoon Willow Silky Mask delivers an ultra-fresh sensation-instantly toning and quenching dry, dehydrated skin. Formulated with a cocktail of multi silky protein to energize and awaken skin." I don't have dry skin, but I knew that traveling for long hours in my car this week, my skin would be red, dry, tired and irritable ~ matching my mood too! So, I figured I would try this on the morning after my longest day on the road. This has some really nice hydrating, moisturizing ingredients: olive oil, sodium hyaluronate, glycerin, along with nourishing lactobacillus, cocoon and silk extracts which help give your skin a radiant glow. Soothing and calming willow bark (1000ppm), bisabolol and green tea along with anti-aging ginseng and ginger, brightening niacinamide and licorice round off this impressive list of ingredients.
The mask has excessive packaging ~ not only is there the traditional foil pouch, but it also comes with a thick paper folder, which is unnecessary, imho. Onto the mask ~ it is SOAKED and I mean dripping wet with a milky-colored, viscous essence that has a scent to it, which didn't bother me. The mask itself is a soft, plush thicker cotton mask and fits pretty well ~ there is a huge chin flap area. I used the excess serum on my neck and arms, but if I wasn't traveling, I would have saved the essence for later use, as there is that much of it left over! I didn't have a lot of time in the morning, so I only left this on for 30 minutes, but I could have gone another 30 minutes without issues as the mask was so damp. Adherence to my skin was good, except around the chin flap area ~ that kept coming off and I had to keep pushing it back up.  So after 30 minutes, I removed the mask ~ my skin was so damp and dewy from the essence, that I was able to blow dry my hair and style it before it dried down! But it did dry down and my skin felt smooth and soft, hydrated and I felt that my skin was more luminous and less red. I am impressed by this mask.

Ingredients: Water, Butylene Glycol, Glycerin, Niacinamide, Caprylic/Capric Triglyceride, Propanediol, Olive Oil PEG-8 Esters, Sodium Hyaluronate, Sodium Polyacrylate, Alpha-Bisabolol, Lactobacillus, Panax Notoginseng Root Extract, Silkworm Cocoon Extract, Silk Extract, Adenosine, Salix Alba (Willow) Bark Water(1000ppm), Polysorbate 60, Carbomer, Arginine, Disodium EDTA, Allantoin, Dipotassium Glycyrrhizate, Glyceryl Stearate, PEG-100 Stearate, Glycyrrhiza Glabra (Licorice) Root Extract, Camellia Sinensis Leaf Extract, Zingiber Officinale (Ginger) Root Extract, Coptis Chinensis Root Extract, 1,2-Hexanediol, Caprylyl Glycol, Schizandra Chinensis Fruit Extract, Citrus Grandis (Grapefruit) Seed Extract, Acorus Calamus Root Extract, Perilla  cosDNA analysis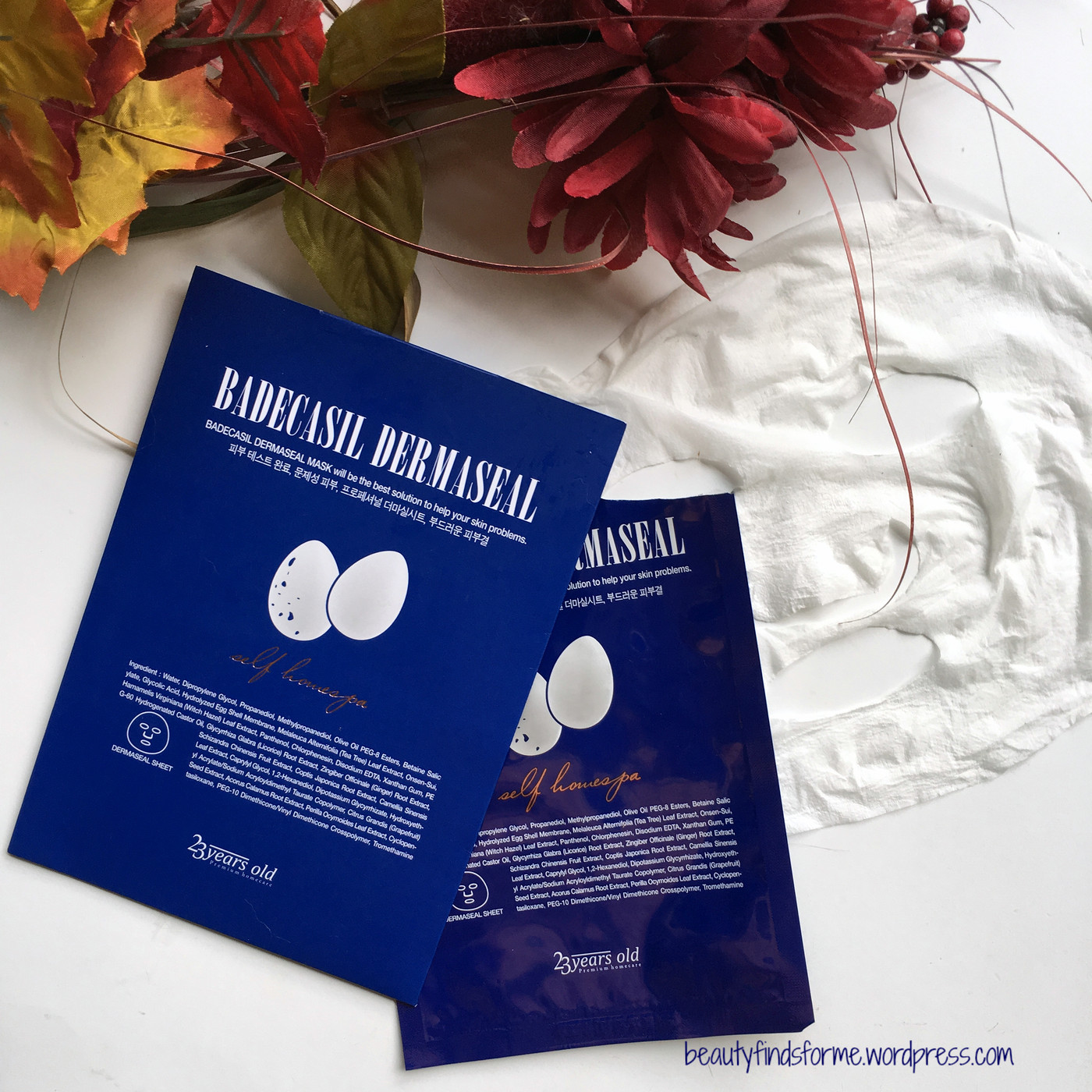 23 Years Old Badecasil Dermaseal Mask   This mask is quite different from the Cocoon Mask and in a good way! The Badecasil Dermaseal mask is designed for those who have "troubled" skin (aka zits) and it is just a dreamy fantastic sheet mask! Its key ingredients are betaine salicylate, a BHA exfoliator that helps reduce pore size, helps prevent acne, remove dirt and debris from clogged pores by dissolving the dead skin cells and smooths the skin. It is also an anti-inflammatory and antibacterial. This also has AHA glycolic acid as well for surface exfoliation and brightening. Tea tree for healing and soothing your skin while acting as an astringent and … the reason why there are 🥚EGGS on the mask package ~ hydrolyzed egg shell membrane, which will treat and heal damaged skin.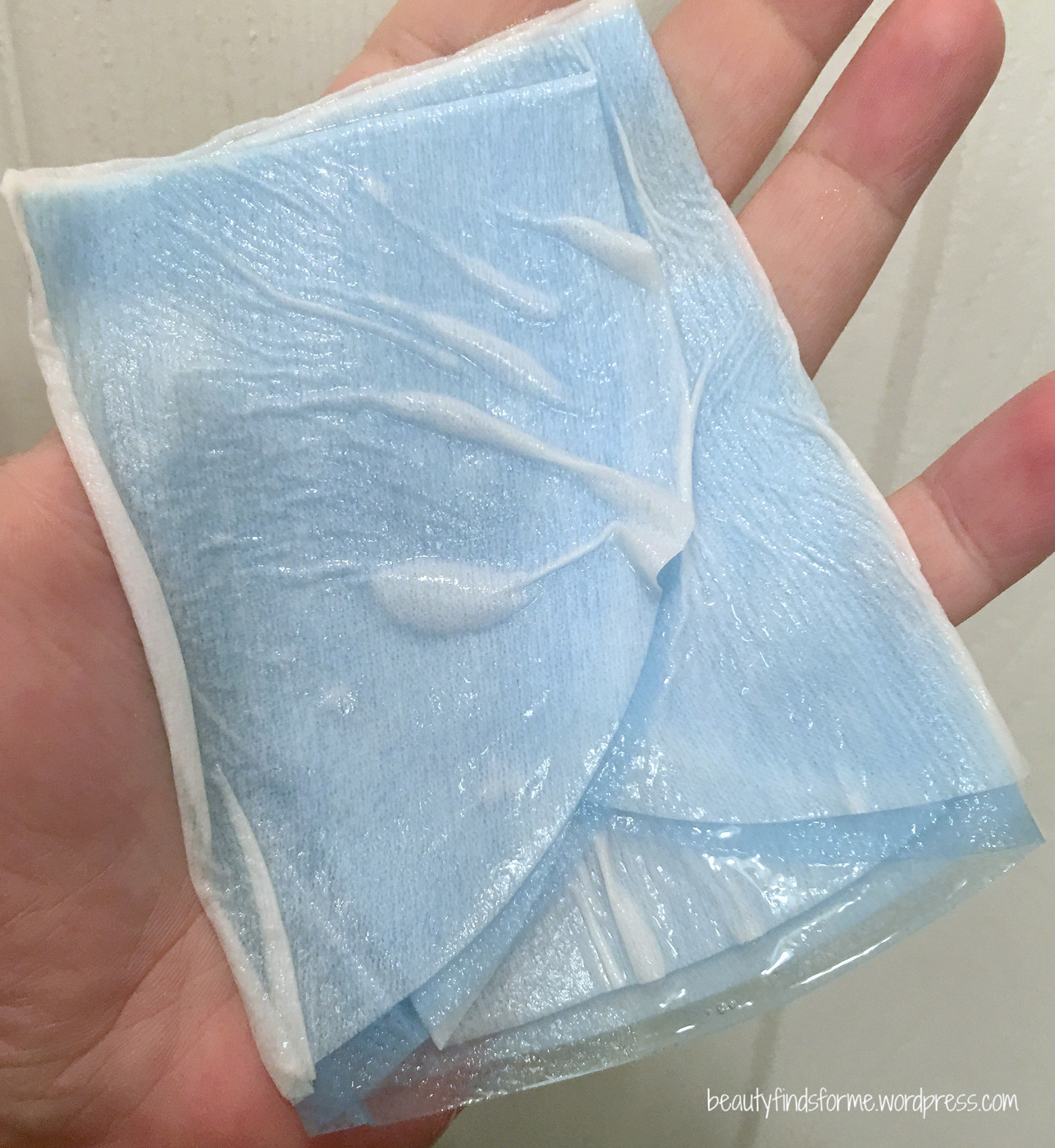 The sheet mask is fricking amazing and I have never had a mask with this texture before ~ it is a "S-Structure" sheet mask, which has a unique fiber structure for better absorption and fits like a glove to my face. Its texture reminds me of your facial skin cells ~ you know when you remove a peel off mask and you can see the texture of your skin? That is what this reminds me of and the mask is quite stretchy, almost feels a bit rubbery, but it is so soft and smooth, very thin but not delicate ~ it is protected by a blue film paper mask, which also helps you place the mask on your face. This mask is DRENCHED in an odorless, watery essence and I was basically splashing it on my face!! lol Alas, I lost my selfie with this mask ~ it got damaged when I uploaded it to my computer ~ I had to retrieve my used mask from the trash so you could at least see what the sheet mask looks like! haha  I will say that the fit was a bit on the small side, but I was able to stretch the mask to cover my face completely. I experienced a cooling effect while wearing it ~ which is always a plus with me!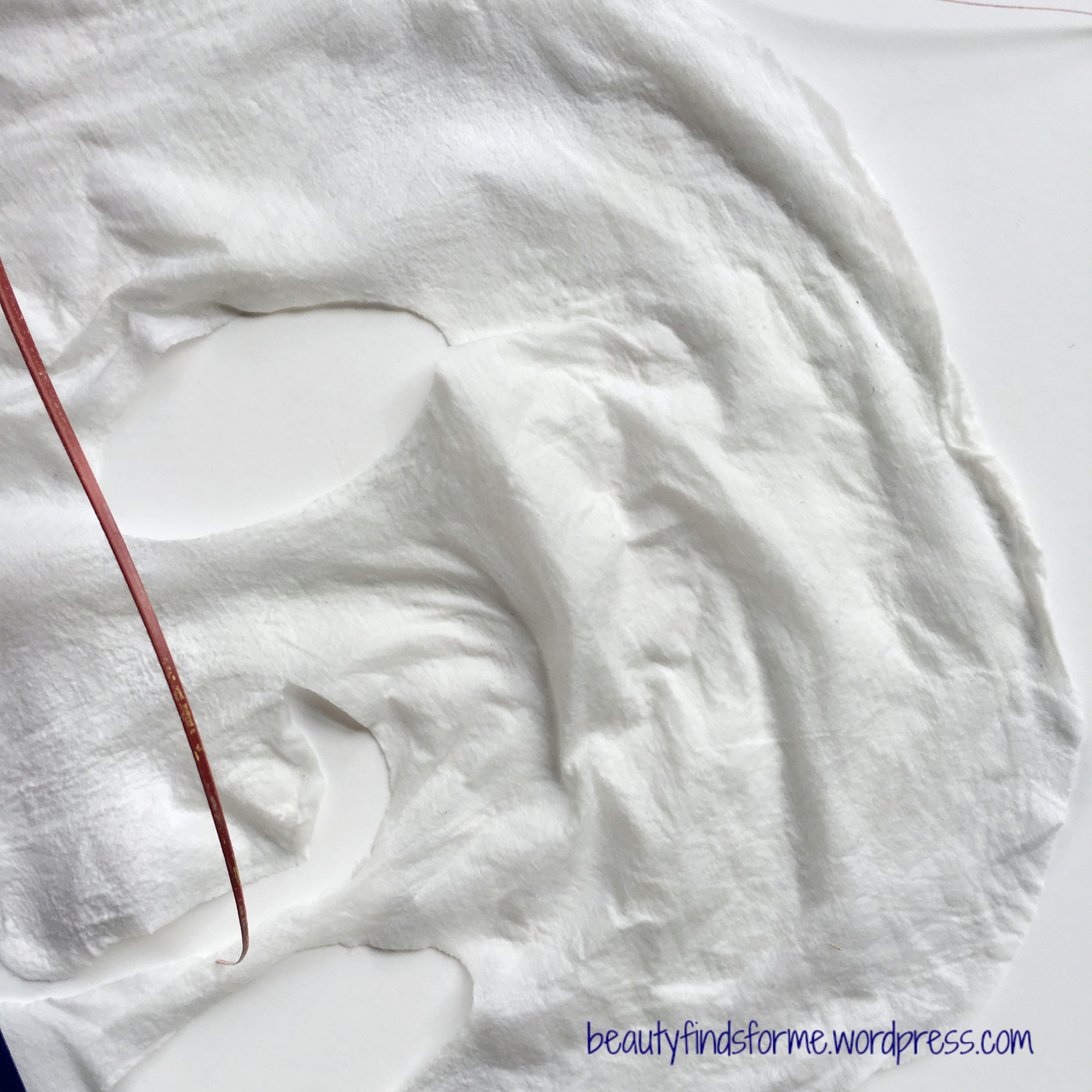 After 20 minutes, I removed this still very damp mask from my face and was so pleased with the results. This is such a nice soothing mask, no irritation, reduced redness and my skin looked more bright and clean. My skin felt smooth and soft, as well. I really enjoyed this mask ~ from the unique sheet mask material and the results make this mask a winner for me ~ in fact I ordered some more! And here is the downside ~ it is NOT a cheap mask ~ you can get them for $5.50 each at Amazon. Have you tried 23 Years Old Badecasil Dermaseal Mask yet?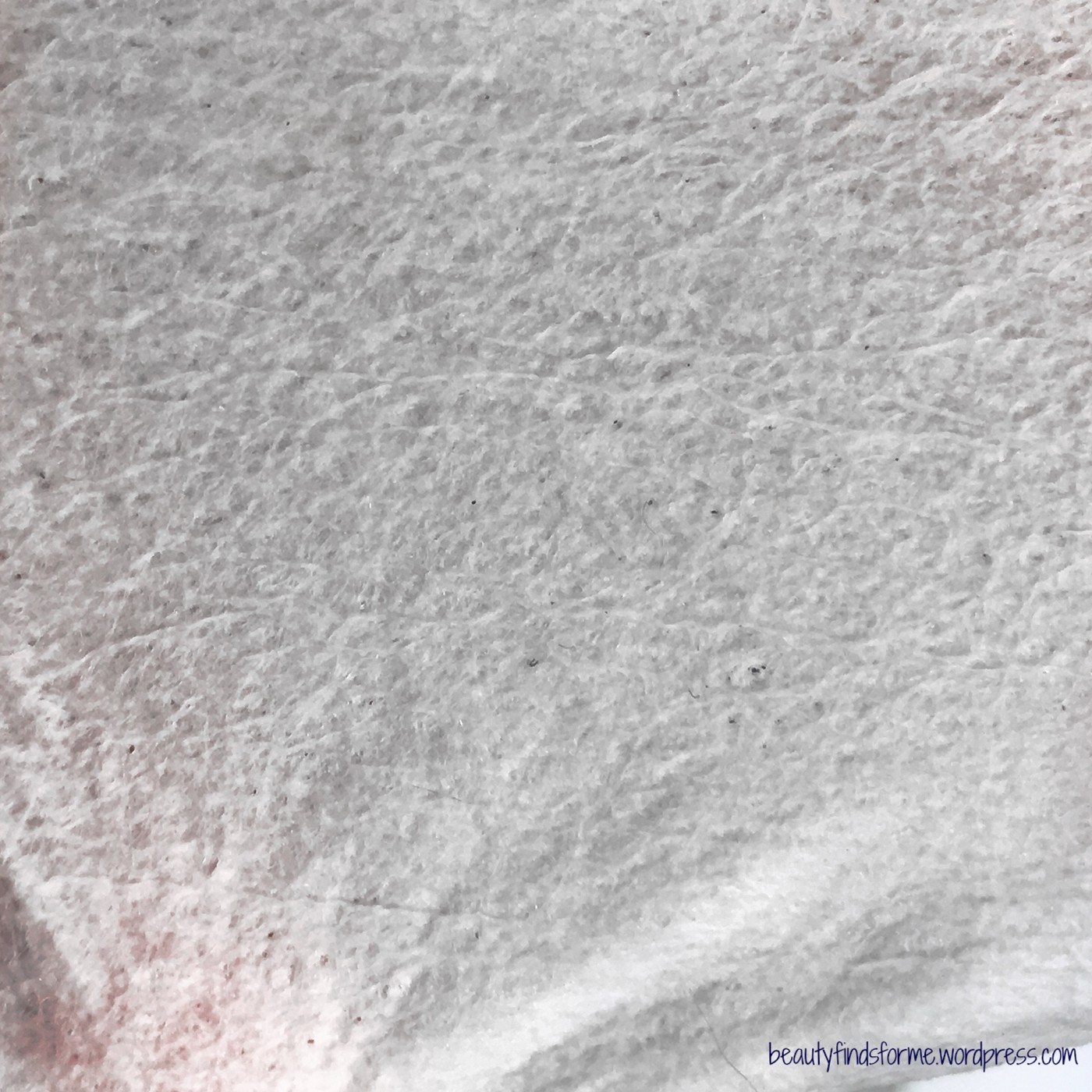 Ingredients: water, dipropylene glycol, propanediol, methylpropanediol, olive oil PEG-8 esters, betaine salicylate, glycolic acid, hydrolyzed egg shell membrane, melaleuca alternifolia (tea tree) leaf extract, onsen-sui, hamamelis virginiana (witch hazel) leaf extract, panthenol, chlorphenesin, disodium EDTA, xanthan gum, PEG-60 hydrogenated castor oil, glycyrrhiza glabra (licorice) root extract, zingiber officinale (ginger) root extract, schizandra chinensis fruit extract, coptis japonica root extract, camellia sinensis leaf extract, caprylyl glycol, 1,2-hexanediol, dipotassium glycyrrhizate, hydroxyethyl acrylate/sodium acryloyldimethyl taurate copolymer, citrus grandis (grapefruit) seed extract, acorus calamus root extract, perilla ocymoides leaf extract, cyclopentasiloxane, PEG-10 dimethicone/vinyl dimethicone crosspolymer, tromethamine  cosDNA analysis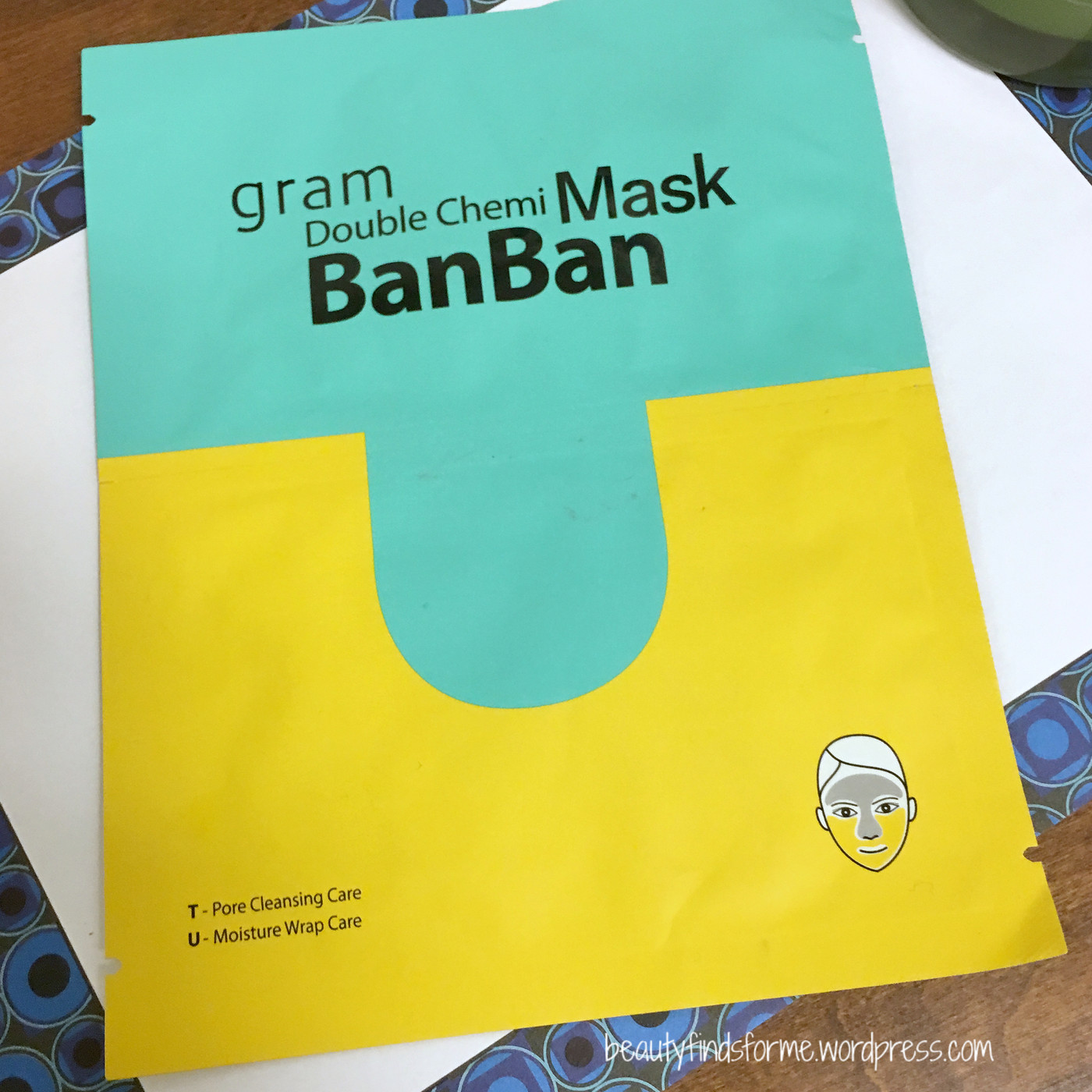 Gram Double Chemi BanBan Mask  I have tried the Gram Double Chemi BanBan Clay Mask Pack (review here) and I liked it quite a bit ~ I believe that was the first BanBan (half-half) mask pack I have tried and now they have released a sheet mask version.  The idea is to have a mask that will solve different skin problems on your T and U Zone (U-Zone is cheeks and chin area).   The T-Zone Pore Out Sheet Mask is actually a peel off type ~ like the pore nose strip masks ~ and will help absorb excess oil, unclog pores and make your pores look smaller.  Key ingredients in the T-Zone mask are Deep sea water, to help remove debris and soften skin, seaweed extract, removing excess oil and balancing skin and kelp extract, which is a firming ingredient, along with a patented anti-sebum complex, which will remove oil and to temporarily minimize pores and a gentle AHA in mandelic acid, which will unclog pores and exfoliate dead skin cells and oil.   The  U Zone Hydrating Sheet Mask is honeycomb patterned mask and will help moisturize and increase skin elasticity, so your skin will be more firm.  Key ingredients include patented hydrolyzed viola tricolor extract, to moisturize and strengthen skin barrier and a trifecta of bee-produced ingredients: honey to moisturize skin, propolis to heal skin and nourishing royal jelly.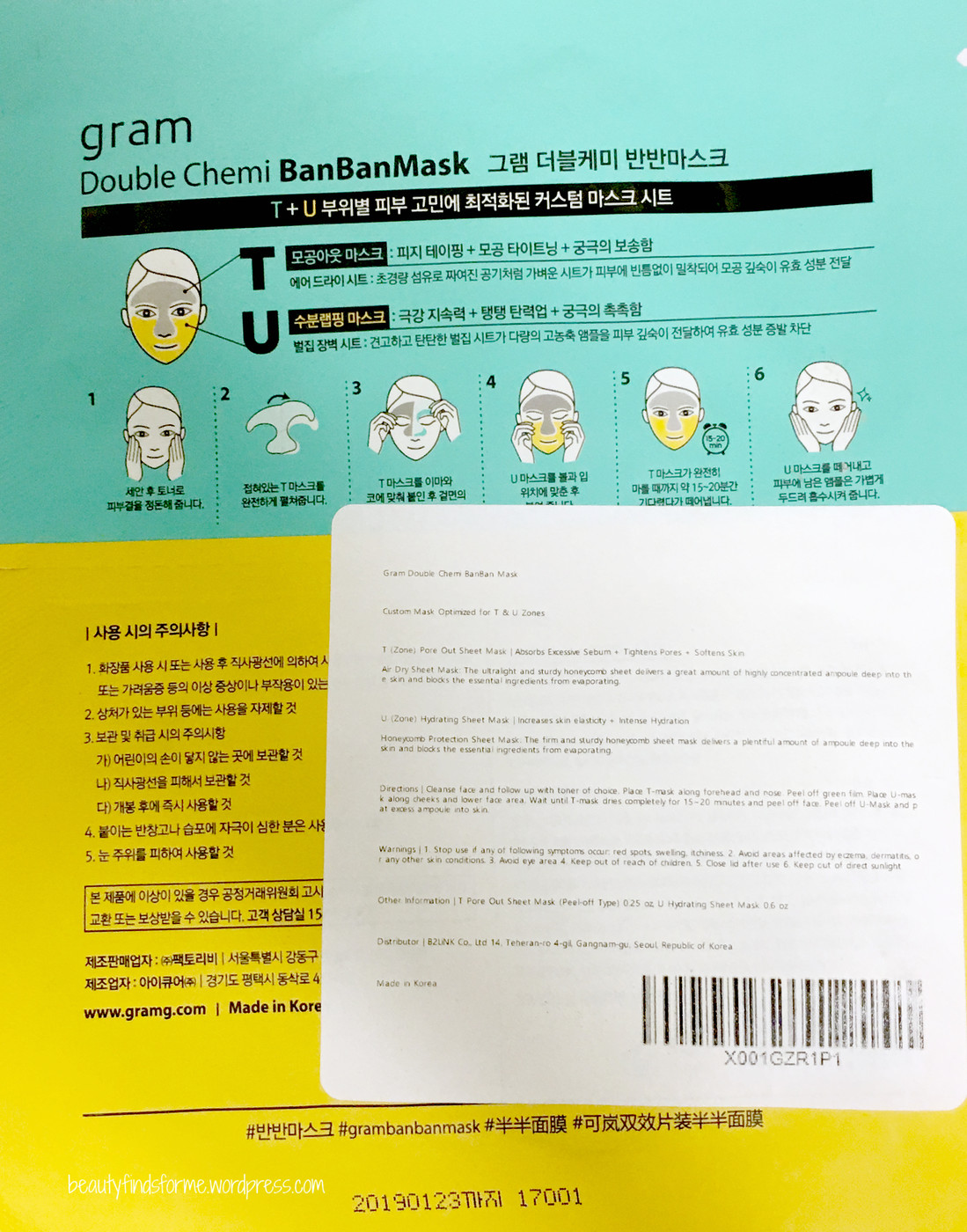 The first thing is that the T-Zone mask has a green paper film ~ that isn't the mask ~ the mask is a thin cling-like material with not a lot of excess essence.  This mask covers my forehead, nose and wings out a bit from the side of my nose to cover the areas that have pores.  The U-Zone mask has a yellow paper film, and the mask is a soft material ~ it doesn't have a lot of excess excess in the package, but it is quite wet.   There is no scent that I can tell from these masks and I did find that the T-Zone mask was harder to apply as it is so thin and will fold in on itself.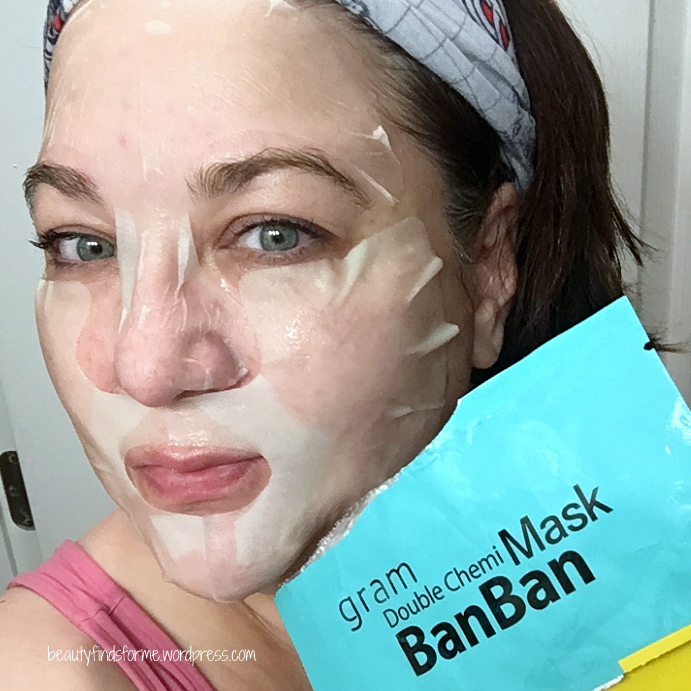 After 20 minutes, the T-Zone mask was dry so I removed it.  It peeled off okay, but it did leave behind some film/sticky residue, which I had to use a toner to clean up.   My pores did look cleaner and smaller, but my forehead was dry 😦  The U-Zone mask was still moist, so I left that on for another 15 minutes and then removed.  My skin felt soft and smooth and I did feel that it provided hydration in that area.
I like the concept of T and U zone masks, but I don't think I like this form.  I didn't need a peel off for my forehead at all ~ the sides of my forehead actually need more moisture and my chin is actually a hot spot of oil and blemishes, so having a the U zone mask covering my chin was not what my skin wanted.  I actually do not like the peel off concept at all here, and would have rather had an oil controlling, pore minimizing normal T-Zone mask instead of that.
T-Zone Pore Out Mask Ingredients: Purified Water, Sodium Polystyrene Sulfonate, Alcohol, Butylene Glycol, Xylitol, Polyglyceryl-10 Laurate, Laminaria Japonica Extract, Undaria Pinnatifida Extract, Sea Water, Oenothera Biennis (Evening Primrose) Extract, Pinus Palustris Leaf Extract, Pueraria Lobata Root Extract, Ulmus Davidiana Root Extract, Glycerin, Pentylene Glycol, Caprylyl Glycol, Gluconolactone, Mandelic Acid, Litsea Cubeba Fruit Oil, Citrus Nobilis (Mandarin Orange) Peel Oil, PVP, Chlorphenesin, 1,2-Hexanediol, Illicium Verum (Anise) Fruit Extract, Scutellaria Baicalensis Root Extract  cosDNA analysis
U-Zone Hydrating Mask Ingredients: Purified Water, Dipropylene Glycol, Glycereth-26, Glycerin, Diglycerin, Cetyl Ethylhexanoate, Honey Extract, Royal Jelly Extract, Propolis Extract, Hydrolyzed Viola Tricolor Extract, Shea Butter, Sodium Hyaluronate, Beta-Glucan, Aloe Barbadensis Leaf Extract, Leuconostoc/Radish Root Ferment Filtrate, Panthenol, Butylene Glycol, Caprylic/Capric Triglyceride, Xanthan Gum, Pentylene Glycol, Caprylyl Glycol, Ethylhexylglycerin, Allantoin, Tocopherol, Arginine, Ascorbic Acid, Sodium Carbonate, Ascorbyl Palmitate, Phytosteryl /Isostearyl/Cetyl/Stearyl/Behenyl Dimer Dilinoleate, Acrylates/C10-30 Alkyl Acrylate Crosspolymer, Acacia Senegal Gum, 1,2-Hexanediol , Pulsatilla Koreana Extract, Usnea Barbata (Lichen) Extract, Zanthoxylum Piperitum Fruit Extract, Tagetes Erecta Flower Extract  cosDNA analysis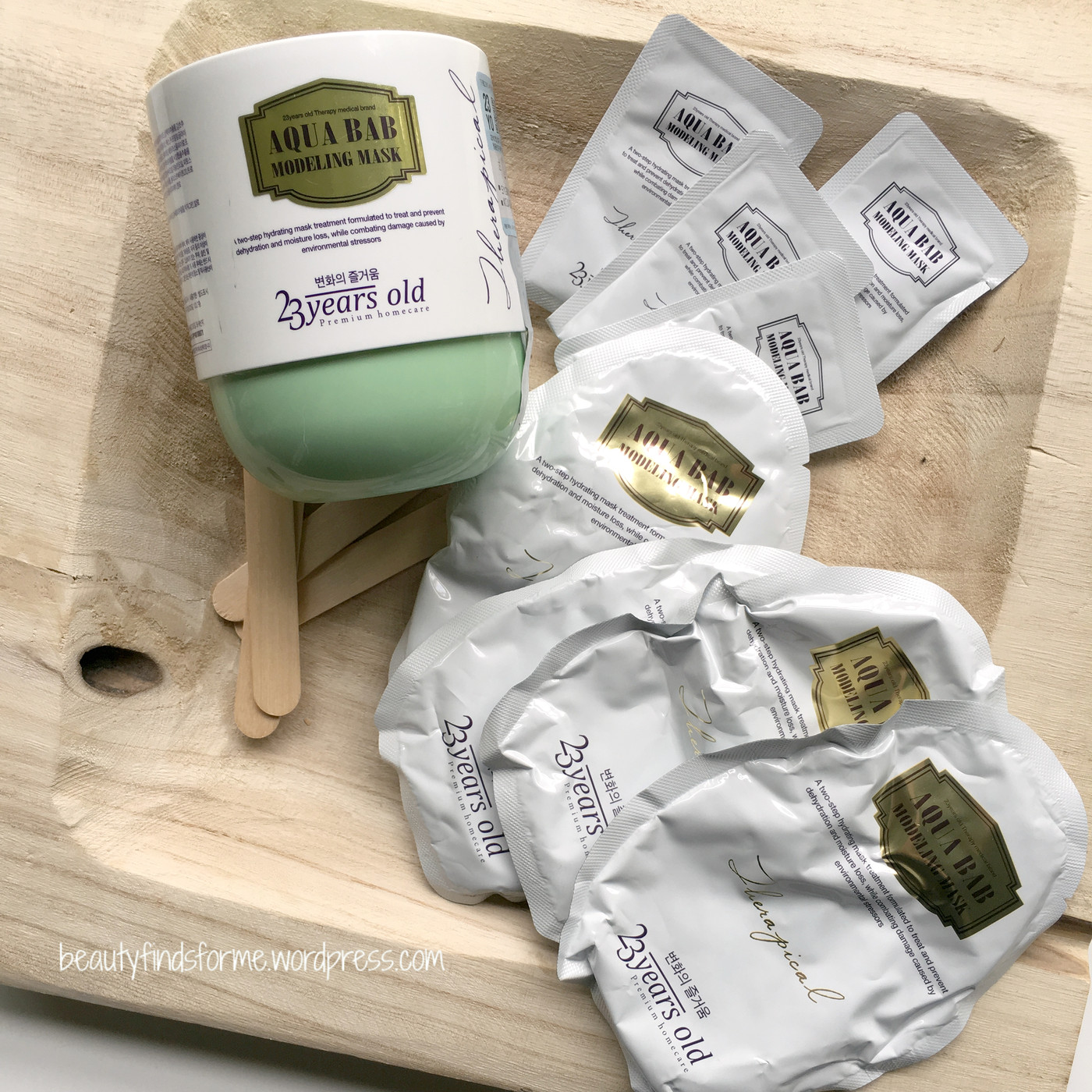 23 Years Old Aqua Bab Modeling Mask   This is the modeling mask pack from 23 Years Old and it is a super hydrating pack with hibiscus for gentle exfoliating, lanolin oil and centella asiatica ingredients will help soothe and hydrate your skin, niacinamide, mulberry and licorice roots are for brightening skin tone and red ginseng callus is a soothing, anti-oxidant ingredient.  Modeling mask packs are those "rubber masks", where you mix liquid and a powder together, quickly apply to your face and then let "sit" for 30 minutes to over an hour.  They never really "set", but stay moist and jiggly on your skin.  This mask pack has both the liquid gel and the powder, so you don't need to add water or anything, just mix the 2 packets together.  It comes in a bulky capsule container and when I open it up, I see why it has to be so big ~ it contains 4 treatments (8 packets) plus 4 wooden stirrers.  The green lower half of the container is your mixing bowl, so don't lose that!  The gel is thick and opaque, which a fresh light scent to it, the powder is white with bits of red stuff ~ this must be the hibiscus powder and it does give the mask a more dramatic effect.    I add the powder after the gel liquid, as I find that I don't get a lot of powder going all over the place when I do it the other way.
Mix all together and it reminds me of snot with lots of red dots in it.  Seriously ~ Ghostbusters snot slime!!  I have to apply quickly before it thickens and it feels really weird and cool on my skin ~ like smearing refreshing slime on my face.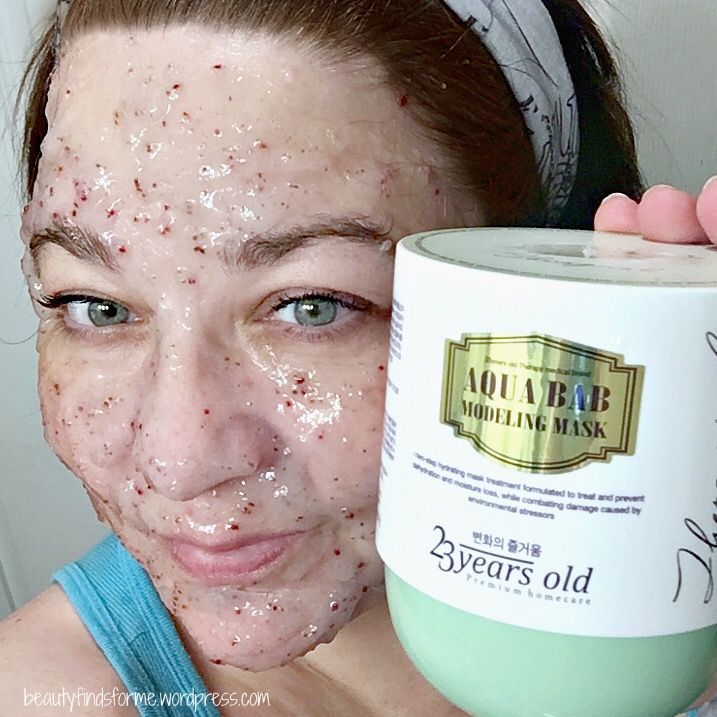 However, due to all the red bits, I do look diseased!  lol This modeling mask doesn't drip like others I have tried, so I didn't need to apply it over my mouth and it stays put where I apply it.  That is a bonus for me as although I love modeling masks, I hate that it drips and drops down on my face before it sets up.  It is flexible even when it is set and will not lift off my face while I talked or moved my face. As I wait to remove it, I did touch the mask and it feels slick and moist, with watery-oil droplets on my skin.
Removing it is fairly easy ~ however it is still soft and slippery after 40 minutes, so I could not remove it one piece.  It still looks gross ~ lol  My skin, however, is not gross.  It feels refreshed and cool, very hydrated with some tacky residue and unlike some modeling masks, it didn't expand my pores ~ my pores look clean and tight.  This is a great night time treatment ~ don't remove or wash off the residue, but continue on with your night time routine.  My skin in the morning was very bouncy and plumped up still!  I really like this modeling mask ~ great for when I need some deep hydration and also pore tightening.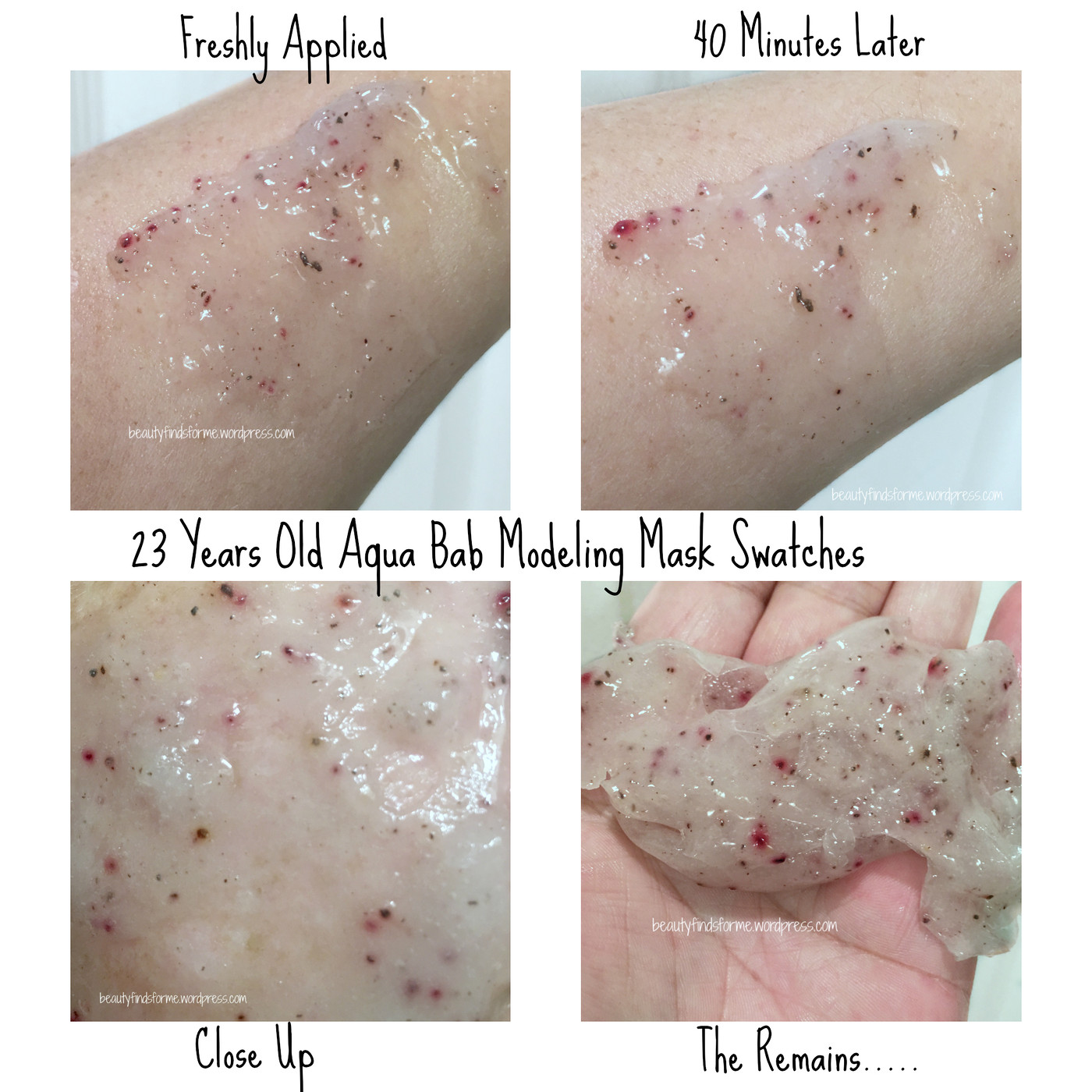 Description: The Aqua Bab Modeling Mask is designed as a two-step mask with a crystal gel complex that intensely hydrates and nourishes on a cellular level, deeply penetrating the skin to deliver nutrients to solve the problem at the root. As a two-step hydrating mask treatment formulated to treat and prevent dehydration and moisture loss, the Aqua Bab Modeling Mask is designed with all natural ingredients combats damage caused by environmental stressors to calm irritated skin only to leave a naturally rejuvenated skin behind.
Gel Ingredients: Water, Glycerin, Glucose, PEG-75, Algin, Butylene Glycol, Potassium Chloride, Morus Alba Bark Extract, Glycyrrhiza Glabra (Licorice) Root Extract, Centella Asiatica Extract, Zingiber Officinale (Ginger) Root Extract, Schizandra Chinensis Fruit Extract, Coptis Chinensis Root Extract, Camellia Sinensis Leaf Extract, Propolis Wax, Caprylyl Glycol, 1,2-Hexanediol, PEG-60 Hydrogenated Castor Oil, Trisodium Phosphate, Tetrasodium Pyrophosphate, Cellulose Gum, Hydrolyzed Collagen, Niacinamide, Dioscorea Japonica Root Extract, Achillea Millefolium Extract, Simmondsia Chinensis (Jojoba) Seed Oil, Lanolin Oil, Phytosphingosine, Ceramide 3, Squalane, Phospholipids, Phytosterols, Beta-Sitosterol, Polysorbate 20, Tropolone, rh-Oligopeptide-1, Panax Ginseng Callus Culture Extract, Allantoin, Disodium EDTA, Fragrance cosDNA analysis

Powder Ingredients: Glucose, Calcium Sulfate, Hibiscus Sabdariffa Flower, Allantoin, Niacinamide, Malpighia Emarginata (Acerola) Fruit Extract, Aloe Barbadensis Leaf Powder, Zea Mays (Corn) Starch cosDNA analysis

Where to Purchase
All of these products can be found at Amazon USA with free Prime shipping at BeautyCreatorKorea.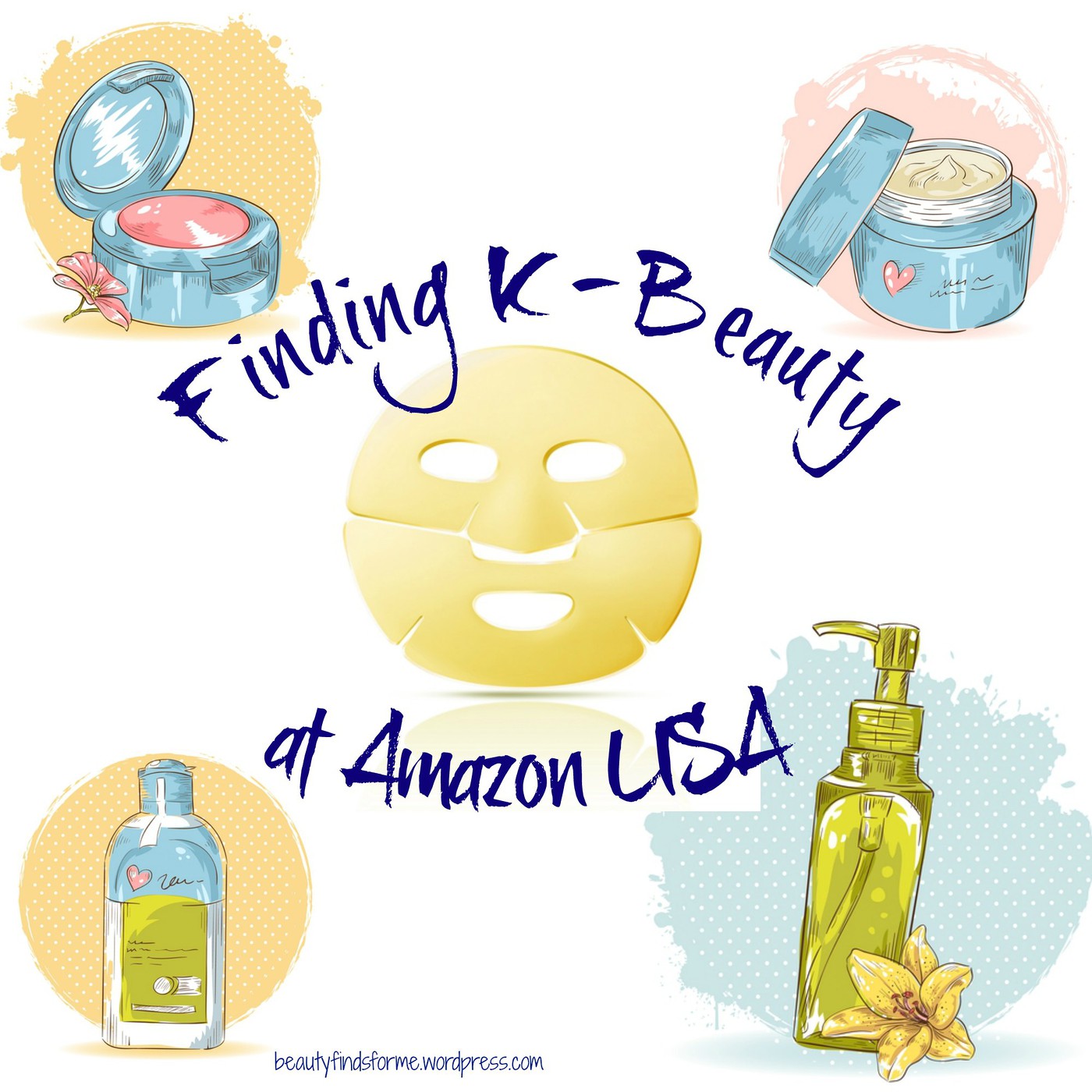 [ disclosure: products received for review purposes.  contains affiliate links.  all opinions are my own ]
[ products received for review purposes.  contains affiliate links ]