[ disclosure: product received for review purposes. contains affiliate links ]

August Peaches & Petals didn't come until the the first weekend in September!  The theme this month is… I don't know!!  lol ~ I don't think "Do you, Boo Boo" is the theme, but basically it is all about you and doing something fun for yourself.     Peaches & Petals is a subscription service that is focused on lifestyle and beauty products.  From their website  "Experience our world of fun, flirty and fashionable vintage-modern lifestyle in a hand-curated box delivered to you each month"  This box was sent to me for review purposes from Peaches & Petals and I thank them for their generosity as always 🙂  I am always appreciative of companies who look for honest feedback on their services.
Informational Card
Explanation on valuing products:  Since Peaches & Petals does not give a value on their products,  I normally will use the Retail Value from the vendor's site or an average if I find the product on multiple sites with varying prices.  Subscription boxes are usually basing their value on Retail Value, not Markdown or Sale Values.  With that in mind, you can usually find products for less, just like anything else in the marketplace.
The Smithsonian Rosie the Riveter Pint Glass Set  This is my favorite item in the box ~ This set contains two 16 pint glasses that feature the iconic WWII image of Rosie the Riveter ~ illustrated by J. Howard Miller in 1942 with the caption of "We Can Do It!"   This image captures the hearts of all women out there ~ they might not have known it back then, but Rosie the Riveter is an empowering female image, of strength and determination.  A little history about this image
This now well-known poster was commissioned by the Westinghouse Company's War Production Coordination Committee, one of many such committees under the supervision of the War Production Board. Originally displayed only at the Westinghouse factories, the poster was intended to discourage employee strikes and absences.
This is made with lead-free glass, and it is dish washer safe, but I would rather hand wash them, so that the print doesn't fade.  Do not microwave.   These are perfect for lifting up a pint, smoothie or your favorite beverage.   I love that is approved by The Smithsonian as well. RV  This varies from $12.00 to $30.00, depending on availability.   Peaches & Petals included a really nice drink recipe too ~ who doesn't love coffee and chocolate (plus a little vodka!)
HEAD Performance Socks with Sectioned Cushion The colors were a variation and I received a bright pink/grey and neon blue/grey footie (no show) socks.  These are very comfortable and I like wearing these types of socks when I wear boots and tights ~ I need the extra cushion, so I just slip these on.  These have a Y-heel construction which keeps the sock from sliding, breathable mesh on the top, sectioned cushion for maximum comfort, arch support for superior compression and helps transfer moisture from the foot to the sock's outer layers to help keep feet dry. Made from 47% poly/40% microfiber/10% cotton/3% spandex.  I couldn't find this style online, but the men's version is about $9.00 for 2 pairs.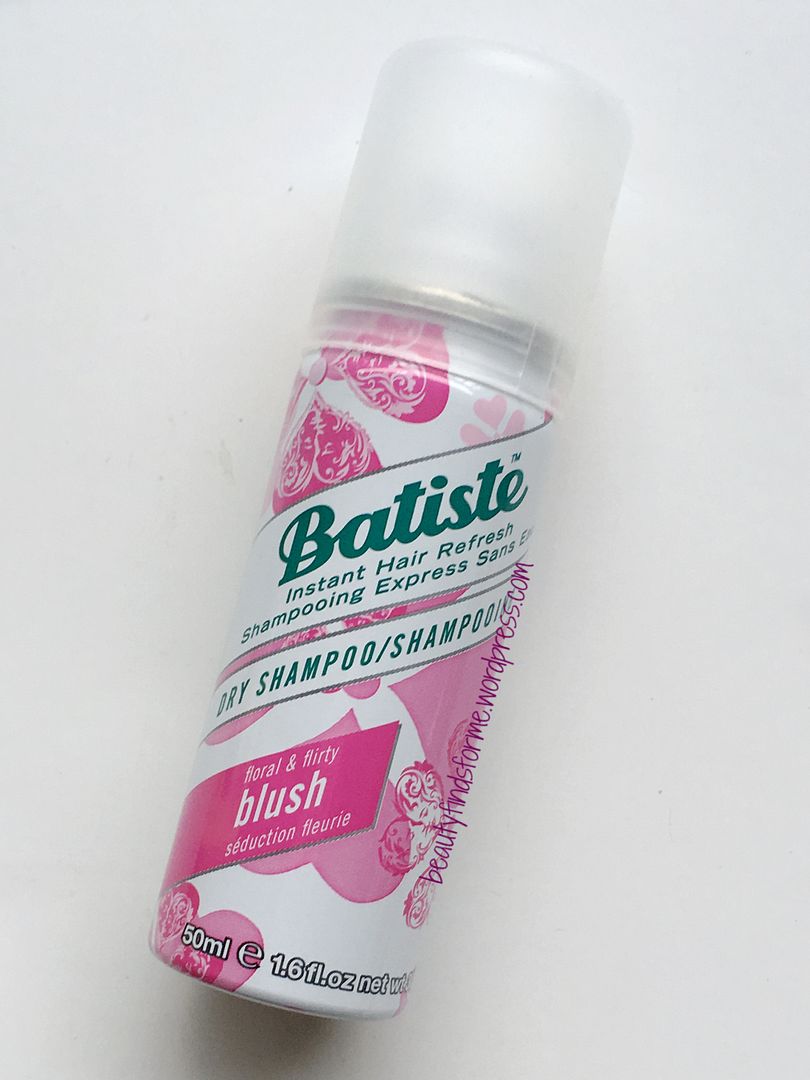 Batiste Dry Shampoo in Blush  I love dry shampoo ~ I have oily hair so it works well in texturizing it and adding lift to my hair.  I have never tried Batiste, but I do know it is a popular and affordable brand ~ it is the winner of the 2017 Readers Choice from TotalBeauty.com. Blush is described as  "The essence of femininity, Blush is the floral, flirty way to turn heads. A few quick sprays instantly leaves hair feeling clean, fresh and full of body and texture."   This is going in my travel bag for vacations ~ I can never have enough dry shampoo ~ it seems I rarely have to purchase them, because I get them in my subs!! Travel Size 1.6 oz RV $6.10
Ingredients: Butane, Isobutane, Oryza Sativa (Rice) Starch, Propane, Alcohol Denat, Parfume, Limonene, Linanool, Geranol, Benzyl Benzoate, Distearyldimonium, Cetrimonium Chloride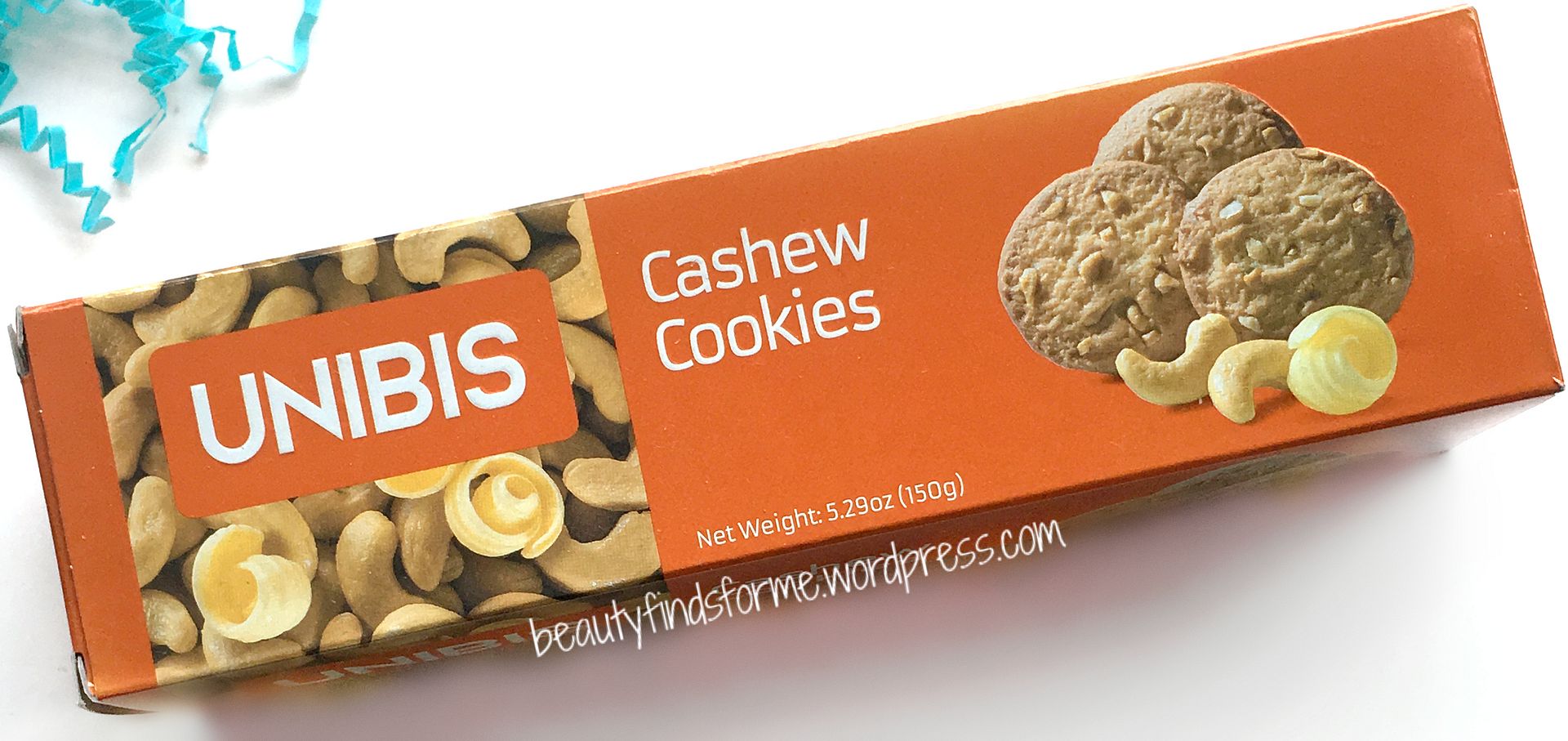 Unibis Cashew Cookies  I love crispy cookies like this and I don't think I have ever had ones made with cashews before.  These have a light, crispy texture and a good crunch to them. Unibis is part of Unibic Inc, which is a company from India, so it's no wonder these taste so yummy.  These have a touch of salt on the top, so it pairs well with the sweetness of the cashews.   This cookie is not dairy or gluten free.   If you love peanut butter cookies, you will enjoy these a lot! I know I did 😀  RV $1.50
Ingredients: wheat flour, sugar, vegetable oil (palm, TBHQ-319), cashew nut (10%), butter (salt, cream), skimmed milk powder liquid, glucose, raising agents (ammonium bicarbonate-503 II, sodium bicarbonate-500 II), vegetable emulsifier (soy lecithin-322), salt, artificial vanillin flavor
Debco Trainer On-The-Go Salad Bowl Well if I am going to eat cookies, I better have a good salad or something first!  This is a cool bowl ~ it's like a bento box married a round tupperware bowl!   This is in lime green and white BPA-free plastic and it breaks down to a  resealable lid, which snaps down on a white bowl.  Then the fun begins!  The top of the lid has a slot for a fork.  Lift off the lid, and there is a tray that sits on top of the bowl ~ The tray has three compartments, so you can have things like croutons, nuts, berries, cheese ~ items that you want to add into your salad right before eating, so they don't get soggy.  Your salad dressing has its own little container as well, with a snap on lid and fits right in the middle of the tray. Lift up the tray and there is your salad bowl!   This is really a cool idea and I am surprised I don't see more like these out there.
Deets:  ABS plastic, BPA free and FDA compliant,  7" Diameter x 4" H.  You can even remove the salad dressing container if you needed a fourth compartment and just have the dressing on the side.  RV $10.00
Final Thoughts
My two favorite products are the glasses and the salad bowl, just because they are either iconic or very cool-useful.   The cookies, socks and dry shampoo will be used ~ one thing I do appreciate with Peaches & Petals, when they curate a box well ~ even if the items might seem mundane, I do wind up using them all!   Peaches & Petals monthly subscription boxes are $19.99 a month and that includes shipping.   This month, the box looks to be of  a retail value around  $42.00.  Many thanks to Peaches & Petals to sending this me for review purposes ~ I always look forward to seeing what P&P puts in their boxes! Did you receive this month's Peaches & Petals box?  What was your favorite item and what do you think of it?

If you would like to subscribe to Peaches and Petals, I wold love it if you used my referral links!

[ products were received complementary for review purposes.  All opinions are my own and are unbiased.   ]
[ Blog post contains affiliate links and referral links. Descriptions in italics from linked site ]
Save
Save
Save
Save