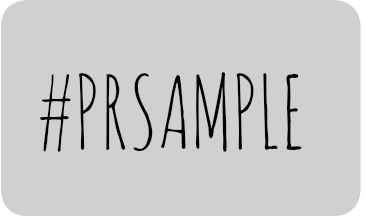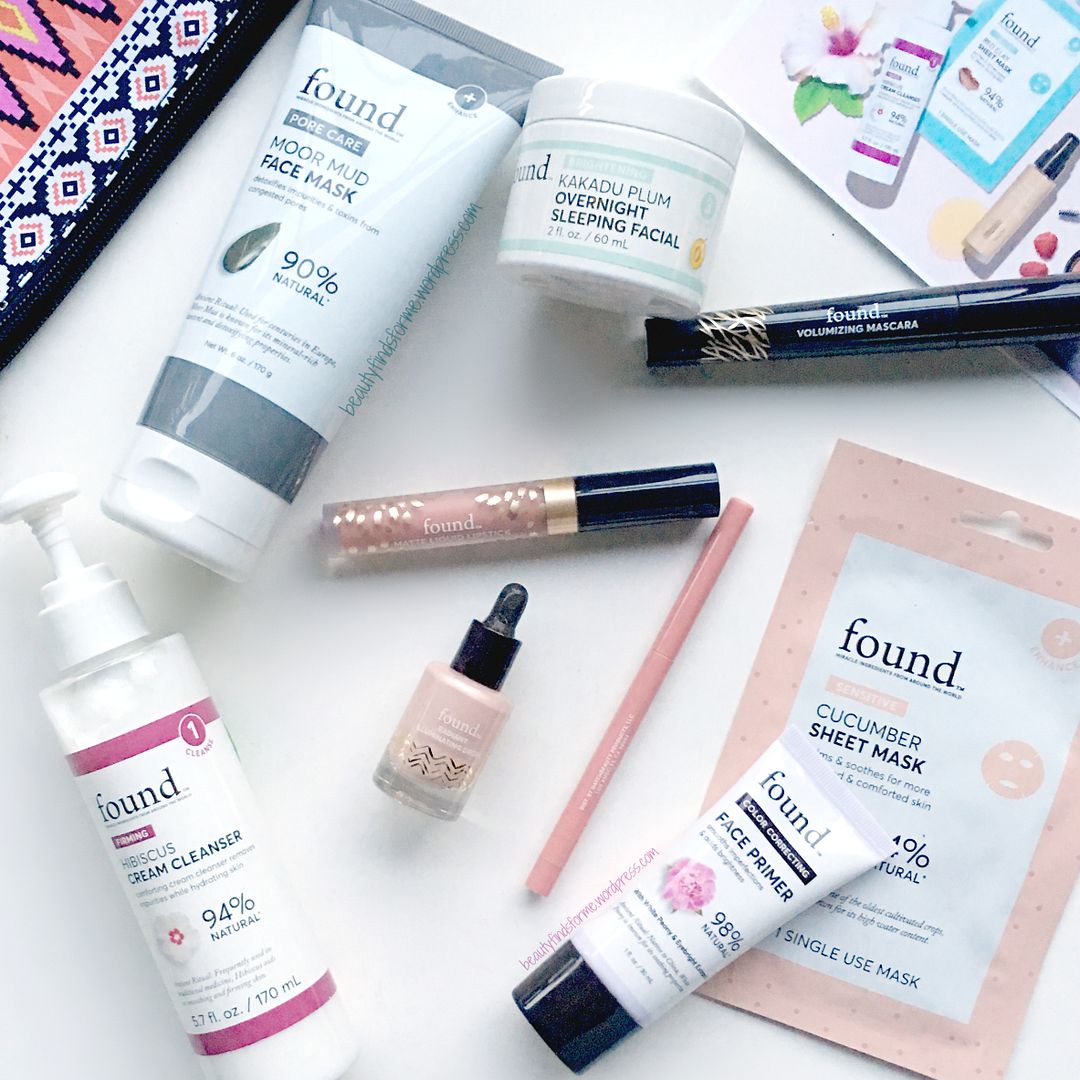 I received a really nice PR package from an affordable new brand called found.  Each skincare product in their line contains between 90% to 99% natural ingredients, sourced from around the world. They have showcased certain ingredients for their beneficial skincare properties ~ such as kakadu plum, camu camu, willow bark, arnica, hibiscus ~ just to name a few and they blended with functional synthetic materials to create effective skincare treatments.  Found also creates a full makeup line, which are highly pigmented and all of their products are free from parabens, chemical sunscreen actives, MI & MIT & CMIT preservatives, synthetic fragrance, phthalates,  urea/formaldehyde releasers, MEA/DEA/TEA, SLS/SLES, PEGs and mineral oil.   They also try to avoid known allergens, such as wheat, milk, soy, fish, gluten, eggs and peanuts, but there can be cross contamination ~ always check with your doctor if you suffer from allergies before using a product. Found formulas are never tested on animals.
Our products are derived from a combination of scientific and natural, renewable raw materials. found™ strives to preserve nature's functionality by minimizing modification during processing. Process control and rigorous quality standards throughout production provide consistent, reliable product performance. In addition to functionality, consumers want to buy effective, healthy and more naturally-derived products that help improve their skin's appearance, all while being friendly to the environment. The natural category has exploded and now accounts for a growing percentage of the global personal care market and is climbing at double digit rates. found™ follows the strict US FDA guidelines for compliance and the NPA (Natural Product Association) qualification list of raw materials for guidance in supporting our label claims. The natural calculation of all product formulas is consistently calculated using natural ingredients, naturally-derived ingredients and water to obtain the final percentage on package. Formulas developed in the USA with ingredients sourced from around the world. 

This blog post is an introduction and an initial impressions review.  I received a variety of items, from several of their lines ~ they have firming, clarifying, brightening, sensitive and pore care lines.
Skin Type/Concerns: Oily, blemish prone, aging, hyperpigmentation, fine lines/wrinkles.
Skin Care 

Hibiscus Cream Cleanser  This cleanser is from their Firming Skin Care line, which provides natural hydrating and firming ingredients to soften your skin so it is more supple.  Cream cleansers are great for dry skin or when you just want a more gentle cleanser ~ this has a lovely scent that reminds me of ylang ylang and it is made with 94% natural ingredients.  It contains hibiscus extracts, which help firm the skin, along with gogi berries, which help hydrate and moisture your skin.  This cleanser has a very light foaming action, which is surprising for a cream cleanser but I love foam, so I am happy about it.  It cleanses nicely and is great for me after I exfoliate my skin, as it is so gentle and moisturizing.  This has a pH level of about 5.5    Retail $9.88 for 5.7 oz

image credit discoverfound.com
Ingredients: Water (Aqua), Cocamidopropyl Betaine, Sodium C14-C16 Olefin Sulfonate, Stearic Acid, Cetyl Esters, Caprylic/Capric Triglyceride, Glyceryl Stearate, Glycerin, Cetyl Alcohol, Squalane, Lycium Barbarum Fruit Extract, Hibiscus Sabdariffa Leaf Extract, Acrylates/C10-30 Alkyl Acrylate Crosspolymer, Sodium Chloride, Sodium Sulfate, Sodium Hydroxide, Phenoxyethanol, Linalool, Fragrance (Natural)  cosDNA analysis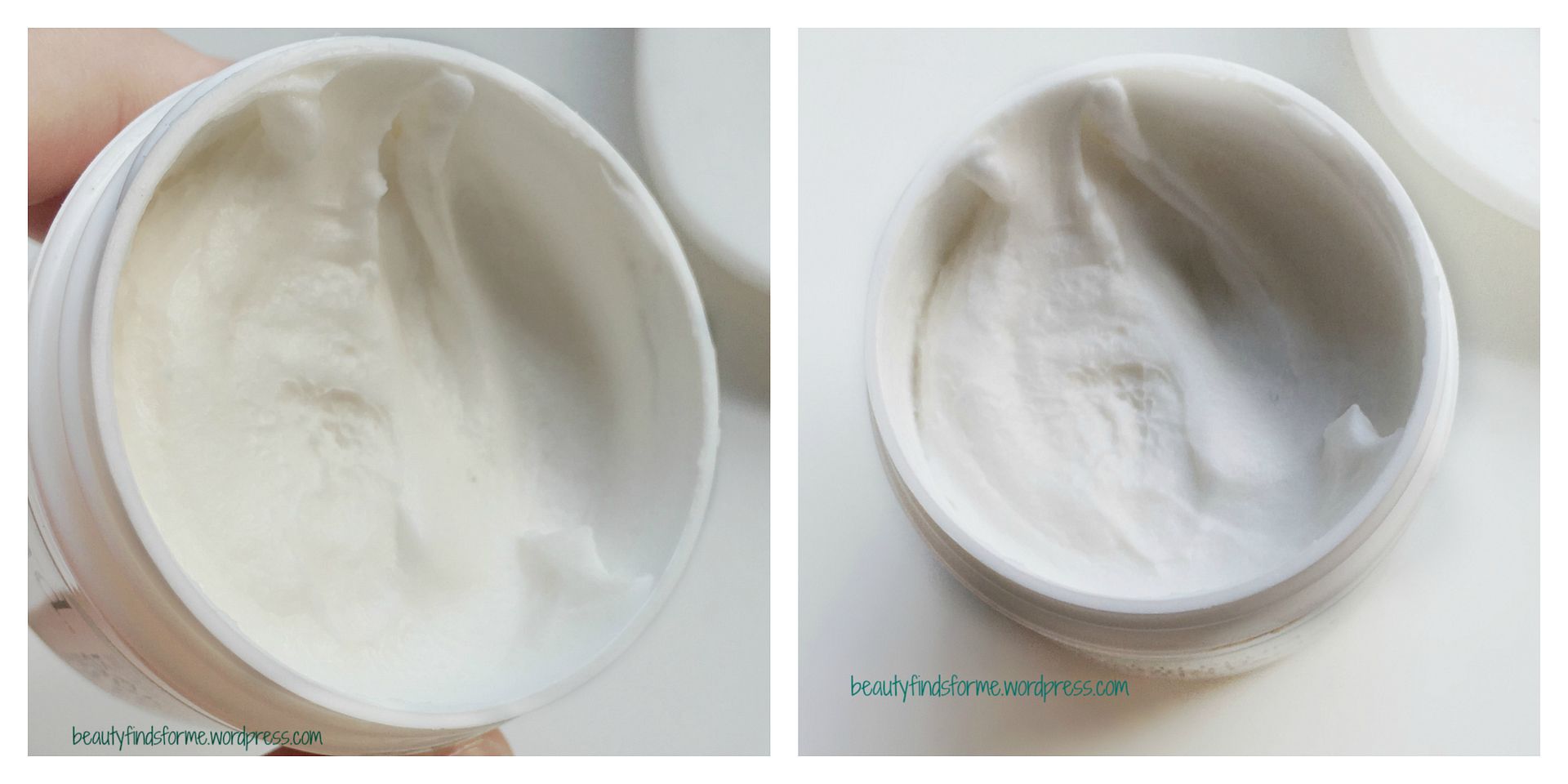 Kakadu Plum Overnight Sleeping Facial  This sleeping facial, otherwise known as a sleep pack, is from their Brightening Skin Care line, which found uses radiant boosting ingredients to help brighten your skin tone.  I love a good sleeping pack and this one is really nice!  A sleeping pack is your last step in your night time skin care routine, after you apply your toner, serum, moisturizers/oils and then you apply this nourishing skincare product to help lock in all of the other skin care products.  It helps provide the most optimal benefits while you sleep.  This 93% natural sleep pack contains an ingredient I have not tried before ~ kakadu plum, which is supposed to help lighten hyper-pigmentation.  It also contains coconut oil, which is a wonderful moisturizer that is very beneficial for your skin as it  contains powerful antioxidants and antibacterial properties. I was a little worried when I opened up this fruity scented cream as it looked to be really too rich and occlusive for my oily skin type. 

The texture is really cool ~ I can press into the cream with my finger and it has a bouncy, firm texture ~ it almost resists the pressure from my finger.   It almost has a "dry" texture, not dewy or oily at all.  In fact, after I apply this cream to my face, it absorbs quickly ~ my skin feels really smooth and supple too, without a greasy or tacky residue.  I feel it has a matte finish to it as well.  This is really moisturizing too ~ I did a test on my face without any other products ~ my skin was initially dehydrated and oily.  After applying the sleep pack, my skin's moisture level became normal and very moistured!  It increased my moisture levels by 66% and decreased my oil by 23%.  In the morning, my skin still feels soft and supple ~ I haven't noticed brightening effects, but this is an intial impressions review.  Brightening results take time!   Retail Value $14.99 for 2 oz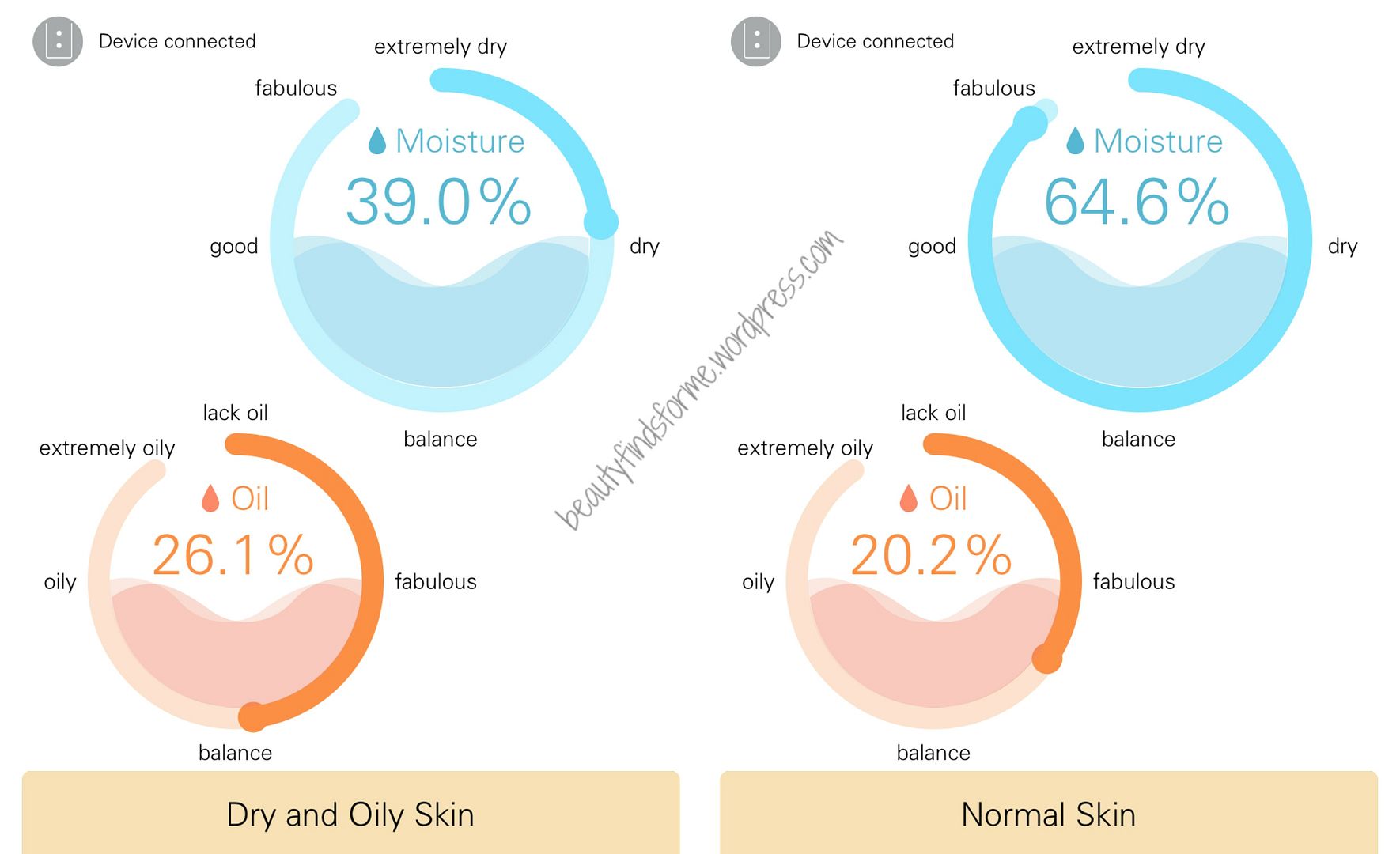 Ingredients: Water (Aqua), Caprylic/Capric Triglyceride, Glycerin, Caprylic/Capric/Myristic/Stearic Triglyceride, Cetearyl Alcohol, Glyceryl Stearate, Polymethylmethacrylate, Propanediol, Terminalia Ferdinandiana Fruit Extract, Caprylyl Glycol, Ammonium Acryloyldimethyltaurate/VP Copolymer, Hexylene Glycol, Acrylates/C10-30 Alkyl Acrylate Crosspolymer, Potassium Sorbate, Sodium Hydroxide, Polysorbate 20, Phenoxyethanol, Limonene, Linalool, Fragrance (Natural) cosDNA analysis

image credit discoverfound.com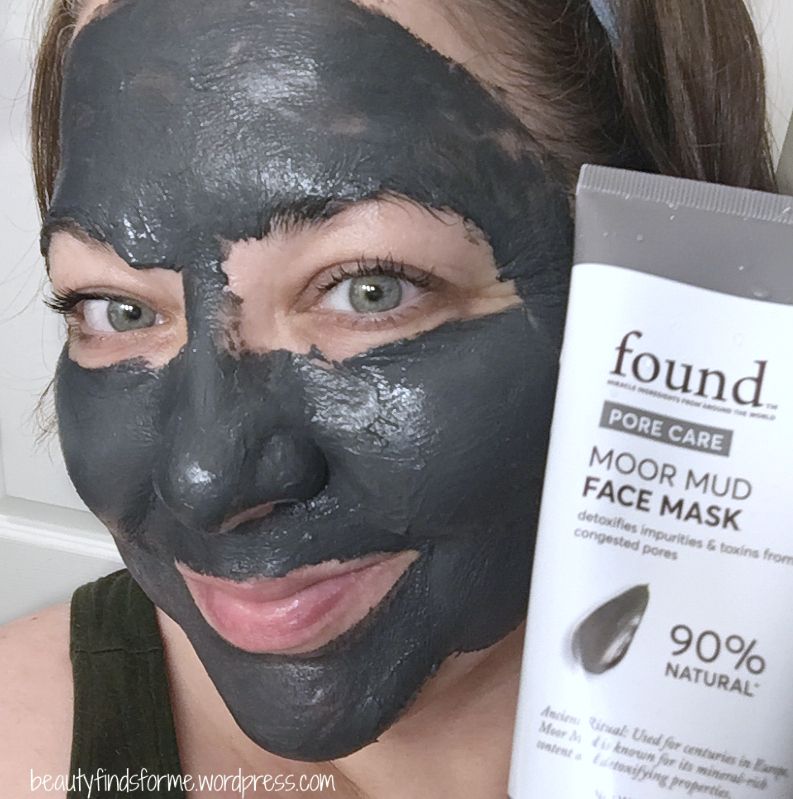 Moor Mud Face Mask  I have oily skin so I am always looking for a good mud/mask pack.  Moor mud (aka peat, Irish Mud, Irish Bog) is actually the product of partially decayed plant matter ~  it contains almost 100% organic compounds and is a rich source of antioxidants and antiseptics. Peat also acts as an anti-inflammatory, tightens pores, acts as an astringent and helps with skin elasticity. It is also a great detox treatment for your skin, removing excess oils and skin cells, dirt and debris.  This clay pack is 90% natural and will help detox, unclog pores, remove impurities and will help minimize the appearance of pores.  Of course, this item is from found's Pore Skin Care line, which naturally removes toxins and debris from your pores, for a clear and refreshed complexion.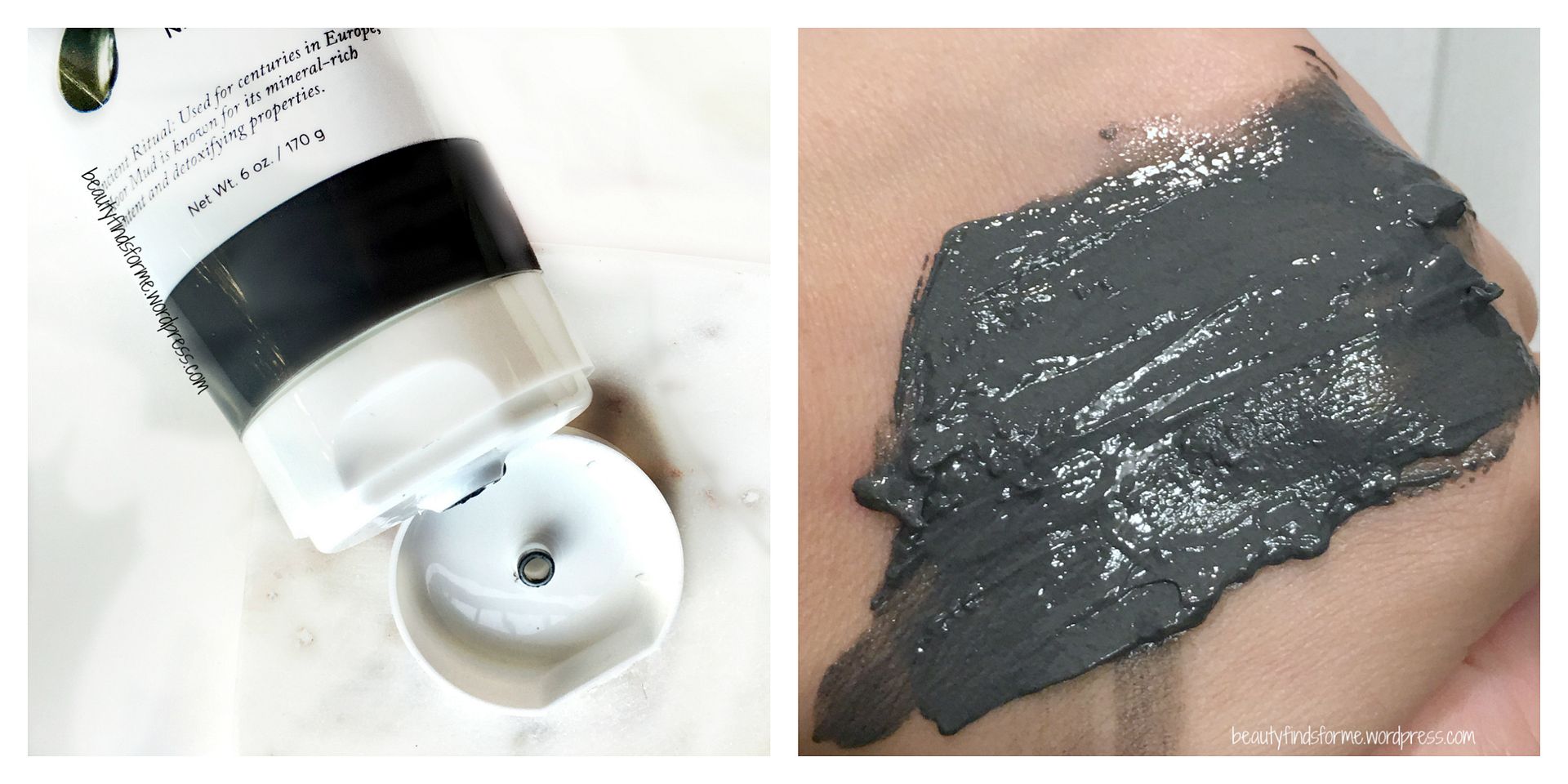 This is really hard to get out of the tube ~ I really had to squeeze hard to get this dense, thick mud out of the tube.  Once I was able to get the product out, it did spread easily without any effort.  It has a rich dark charcoal-blue color and its scent is a little different ~ I felt it had a smoky scent to it ~ so much so, that I thought someone was grilling outside!  It is a bit unexpected for a mud mask.   This doesn't flake off or cause itchiness and still keeps a bit of a pudding texture as it dries down ~ it is gummy as it never becomes bone dry.  It rinses off fairly decently ~ I used a cleansing sponge to help remove it and my skin looked brighter, cleaner and refreshed. Retails for $11.88 for 6 oz tube
image credit discoverfound.com
Ingredients: Water (Aqua), Kaolin, Glycerin, Bentonite, Butylene Glycol, Peat, Magnesium Aluminum Silicate, Charcoal Powder, Aloe Barbadensis leaf juice, Quartz Powder, Caprylyl Glycol, Phytic Acid, Hexylene Glycol, Ethylhexylglycerin, Benzyl Alcohol, Phenoxyethanol, Linalool, Fragrance (Natural)  cosDNA analysis
Cucumber Sheet Mask  Sheet Masks!!  So happy to see the Western world take on sheet masks ~ these are formulated in the USA but made in Korea, so let's see how these compare.  First, this 94% natural cucumber sheet mask is from the Sensitive Skin Care line ~ helping to calm, soothe and reduce redness and irritation on your skin.  I first noticed that this mask is drenched in a scentless essence and the mask sheet is almost gelatinous in texture.  And it is all crumpled up in the package ~ they really need to either use a different type of sheet mask material or add a pearl paper (those plastic liners) to help the mask keep its shape in the pouch and for ease of application. 

This mask was not easy to apply ~ it took forever to unfold it and stretched out of shape quickly.  The fit is awful ~ huge eye holes and not enough coverage around the nose and mouth area.    That said, once I applied it, this mask was very refreshing and cooling on my skin and after 30 minutes, I removed it.  The essence is quite tacky on my skin even after the dry down period, so this is a good mask for night time use ~ who cares if your skin is a bit sticky before you go to bed? lol.  I did like this mask, as I felt it helped cool down my skin and calm it, but they need to go back to the drawing board on the mask fit and also add a plastic protector to stabilize the mask in the pouch.  Retails for $2.50
image credit discoverfound.com
Ingredients: Water (Aqua), Glycerin, Propanediol, Dipropylene Glycol, Cucumis Sativus (Cucumber) Fruit Extract, Persea Gratissima (Avocado) Fruit Extract, Aloe Barbadensis Leaf Juice Powder, Lavandula Angustifolia (Lavender) Oil, Tremella Fuciformis Polysaccharide, Sodium Hyaluronate, Arginine, Dipotassium Glycyrrhizate, Sodium Chondroitin Sulfate, Allantoin, Hydroxyethylcellulose, Xanthan Gum, Butylene Glycol, Lactose, Dextrin, Alcohol Denat., Phenyl Trimethicone, Polyglyceryl-10 Laurate, Betaine, Carbomer, Disodium EDTA, Erythritol, Ethylhexylglycerin, 1,2-Hexanediol, Phenoxyethanol cosDNA analysis
Makeup
This is just a small sampling of the makeup products found creates.

Color Correcting Face Primer with White Peony & Eyebright Extracts I rarely wear face primers, as I just don't have the time for another skin care item on my face, but for when I want to have smooth, flawless skin, I do use them.  They help "fill in" my pores and create a nice canvas for my foundation.  One of the issues I have with primers, though, is that they tend to break me out while filling in my pores.  sigh.  This is a 98% natural ingredient, lavender color correcting facial primer ~ the lavender shade will help brighten up the skin tone, while herbal eyebright extracts will mattify and control oil and shine.   This is a light pale lavender in color but has a bitter medicinal scent to it that I do not find appealing at all.  It looks very smooth, but it thickens on my face as I apply it, so it is hard to evenly distribute it on my skin.  I just learned to dab and press the product into my skin where I have pores ~ I do not recommend this anywhere outside your T-Zone, as it is very mattifying!  Another tip is to make sure you apply this primer on a freshly well moisturized face ~ if you wait too long,  this product will flake and look cakey, so work quickly on your skin. This wasn't my favorite item, but I do appreciate that it didn't have any silicone's in it, which many people do not like in their skincare products.  Retails $9.88 for 1 oz
image credit discoverfound.com
Ingredients: Water (Aqua), Caprylic/Capric Triglyceride, Stearyl Alcohol, Sodium Behenoyl Lactylate, Glycerin, Cocos Nucifera (Coconut) Oil, Euphrasia Officinalis (Eyebright) Extract, Paeonia Lactiflora Root Extract, Galactoarabinan, Tocopheryl Acetate, Caprylyl Glycol, Potassium Sorbate, Sodium Hydroxide, Carbomer, Hexylene Glycol, Phenoxyethanol, Titanium Dioxide (CI 77891), Ultramarines (CI 77007), Iron Oxides (CI 77491) cosDNA analysis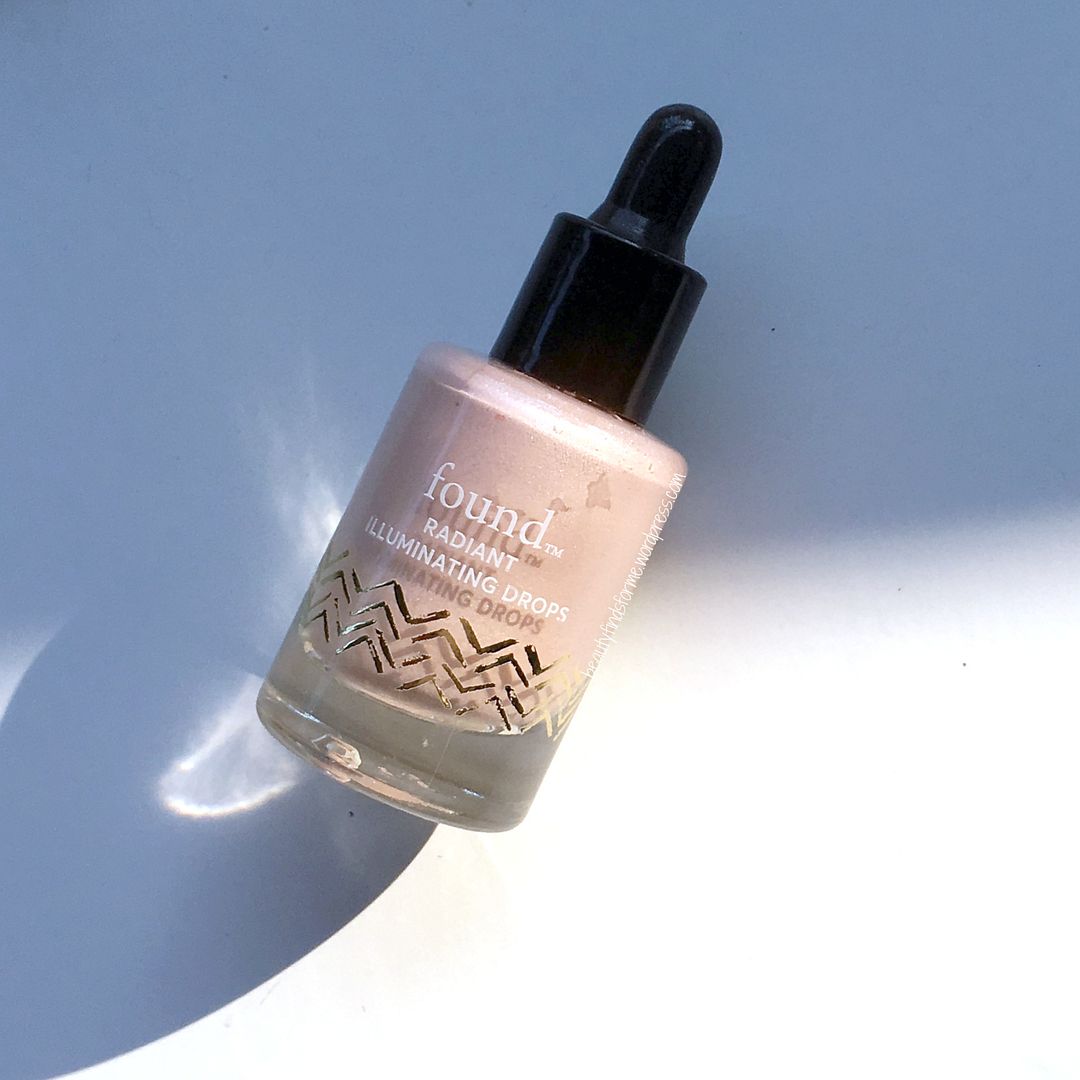 Radiant Illuminating Drops in Moonlit  found makes two illuminating makeup products ~ Moonlit, which is a pink toned drops and Sunkissed which is a gold tone. I received Moonlit and I am very pleased with this product!  I normally do not use illuminating drops at all, as I find them not to have staying power or they make my face look too glittery.  This one is make with light reflecting pearl pigments and it also has passion fruit oil, which found states will give a dewy finish ~ I found this gave a nice, natural finish with just a beautiful glow. 
It is made with 93% natural ingredients and comes in a bottle with a stick applicator ~ you can mix this in with your foundation or moisturizers, or dab on lightly to highlight your brow area, cheek bones, nose bridge, the cupids-bow above your lip or even on your neck bones and dab on the middle of your lips to really give a lovely glow.  Wow, that is a long run-on sentence ~but there are a lot of uses with this product.  .3 oz $9.88

image credit discoverfound.com
Ingredients: Water (Aqua), Caprylic/Capric Triglyceride, Glycerin, Mica, Polyglyceryl-10 Laurate, Jojoba Esters, Polyglyceryl-3 Diisostearate, Sorbitan Sesquioleate, Potassium Cetyl Phosphate, Sorbitan Olivate, Cetearyl Olivate, Silica, Passiflora Edulis Seed Oil, Hydroxyethylcellulose, Caprylyl Glycol, Tocopherol, Hexylene Glycol, Dimethicone, Ethylhexylglycerin, Phenoxyethanol. May Contain: (+/-) Titanium Dioxide (CI 77891), Iron Oxides (CI 77491), Carmine (CI 75470), Ferric Ferrocyanide (CI 77510)
Volumizing Mascara in Black found's 98% natural volumizing mascara comes in a tapered brown tube with gold squiggles.  The brush is a great size and it has an hourglass curve to it so it helps lift, lengthen and add volume to lashes.  It contains nettle seed, jojoba and panthenol for conditioning while candelilla and carnauba wax to prevent clumping on your lashes.  I really like this mascara a lot!  It does add volume and length to my pitiful lashes with one swipe and I love the dark pigmented black shade.  I also found that this does not smudge or smear as well.  found also makes a natural mascara as well, for those who want to build and layer their mascara.   Retails for $9.88 (.23 oz) 
image credit discoverfound.com
Ingredients: Water (Aqua), Copernicia Cerifera (Carnauba) Wax, Glyceryl Stearate, Stearic Acid, Euphorbia Cerifera (Candelilla) Wax, Damascena Flower Water, Urtica Dioica (Nettle) Extract, Panthenol, Simmondsia Chinensis (Jojoba) Seed Oil, Rosa Rubiginosa Seed Oil, Bisabolol, Xanthan Gum, Caprylyl Glycol, Ethyl Linoleate, Simethicone, Dipropylene Glycol, Sodium Hydroxide, Chlorphenesin, Phenoxyethanol, Iron Oxides (CI 77499)
Matte Liquid Lipstick + Lip Liner in Caramel  There are four shades in this configuration ~ Caramel, Honeysuckle (nude pink) , Rosehip (bright pink-red) and Wine (deep berry).  I received Caramel and I am thrilled with this peach-nude shade.  They do sell this mineral pigmented, matte lipstick by itself for $9.88, but for $2.00 more, you get a wonderful creamy lip liner.  The 92% natural ingredient matte lippie comes with a standard doe foot applicator and it smells like vanilla ~ there isn't any taste to it, but the scent is great!  It applies smoothly and it is creamy straight out of the tube, but it does dry down to a nice matte finish.  I did not experience any cracking with this product. 
The lip liner, with its retractable tube, is a tad darker than the lipstick and this is a nice universal lip liner that you can use under a lot a lip products or even by itself!   A lot of nudes in this range make me look dead, but this shade has a great formulation and a pigmentation that works well on my skin tone.  They are made with evening primrose oil, which conditions your lips with its Omega essential fatty acids, and antioxidant marula oil to help soften, nourish and moisturize. This is one of my favorite items in the PR package!  RV $11.88
image credit discoverfound.com
 Matte Liquid Lipstick Ingredients: Hydrogenated Coconut Oil, Coconut Alkanes, Coco-Caprylate/Caprate, Kaolin, Beeswax, Caprylic/Capric Triglyceride, Stearalkonium Hectorite, Synthetic Wax, Propylene Carbonate, Silica Silylate, Vanillin, Mangifera Indica (Mango) Seed Butter, Oenothera Biennis (Evening Primrose) Oil, Hydrogenated Castor Oil, Ricinus Communis (Castor) Seed Oil, Sodium Hyaluronate, Tocopheryl Acetate, Isopropyl Titanium Triisostearate, Polymethyl Methacrylate. May Contain: (+/-) Titanium Dioxide (CI 77891), Iron Oxides (CI 77491, CI 77492, CI 77499), Blue 1 (CI 42090), Red 7 (CI 15850), Red 28 (CI 45410), Red 33 (CI 17200), Yellow 5 (CI 19140), Yellow 6 (CI 15985).
Lip Liner Ingredients: Ricinus Communis (Castor) Seed Oil, Helianthus Annuus (Sunflower) Seed Oil, Copernicia Cerifera (Carnauba) Wax, Euphorbia Cerifera (Candelilla) Wax, Calcium Carbonate, Coco Alkanes, Calcium Silicate, Helianthus Annuus (Sunflower) Seed Wax, Hydrogenated Glyceryl Abietate, Rhus Verniciflua Peel Wax, Simmondsia Chinensis (Jojoba) Seed Oil, Kaolin, Triisostearoyl Polyglyceryl-3 Dimer Dilinoleate, Mica, Sclerocarya Birrea Seed Oil, Oryza Sativa (Rice) Bran Extract, Rosmarinus Officinalis (Rosemary) Leaf Extract, Hydrogenated Vegetable Oil, Lecithin, Coco-Caprylate/Caprate, Tocopherol. May Contain: (+/-) Titanium Dioxide (CI 77891), Iron Oxides (CI 77491, CI 77492, CI 77499), Yellow 5 (CI 19140), Carmine (CI 75470).
Final Thoughts

I love a good bargain and I am not a makeup or skincare snob!  The best tip a beauty blogger will tell you is that mix and match your high and low end products ~ if it works and they are made with good ingredients, who cares how much it costs?  I am encouraged by the found brand ~ I love how they educate their customers on ingredients, as well as being very transparent in sharing the ingredients list ~ some brands do not do that at all.  These are also very affordable and the standout items that I do recommend are the Hibiscus Cream Cleanser, Kakadu Plum Overnight Sleeping Facial, Radiant Illuminating Drops, Volumizing Mascara and the Matte Liquid Lipstick and Lip Liner set.  If they can redesign the shape of the masks and stabilize the material, I think their facial sheet masks will be a winner as well!  I did love the results from the cucumber mask, but the fit was awful.  I am very interested in some of their other products and I  hope they will be in a Walmart near me soon!  Are you going to discover found?  Which items do you want to try out?  
Where to Purchase
Currently, this brand is sold on Walmart's online store and will be available in selected Walmart stores at the end of August 2017 as well as found's own website.  The price ranges are very affordable ~ perfect for Beauty on a Budget and items are all under $15.00.

[ disclaimer: products received for review purposes.  all opinions are my own and honest ]