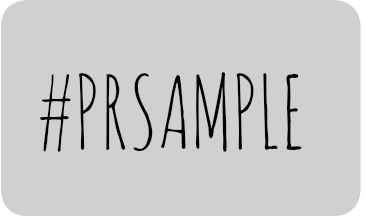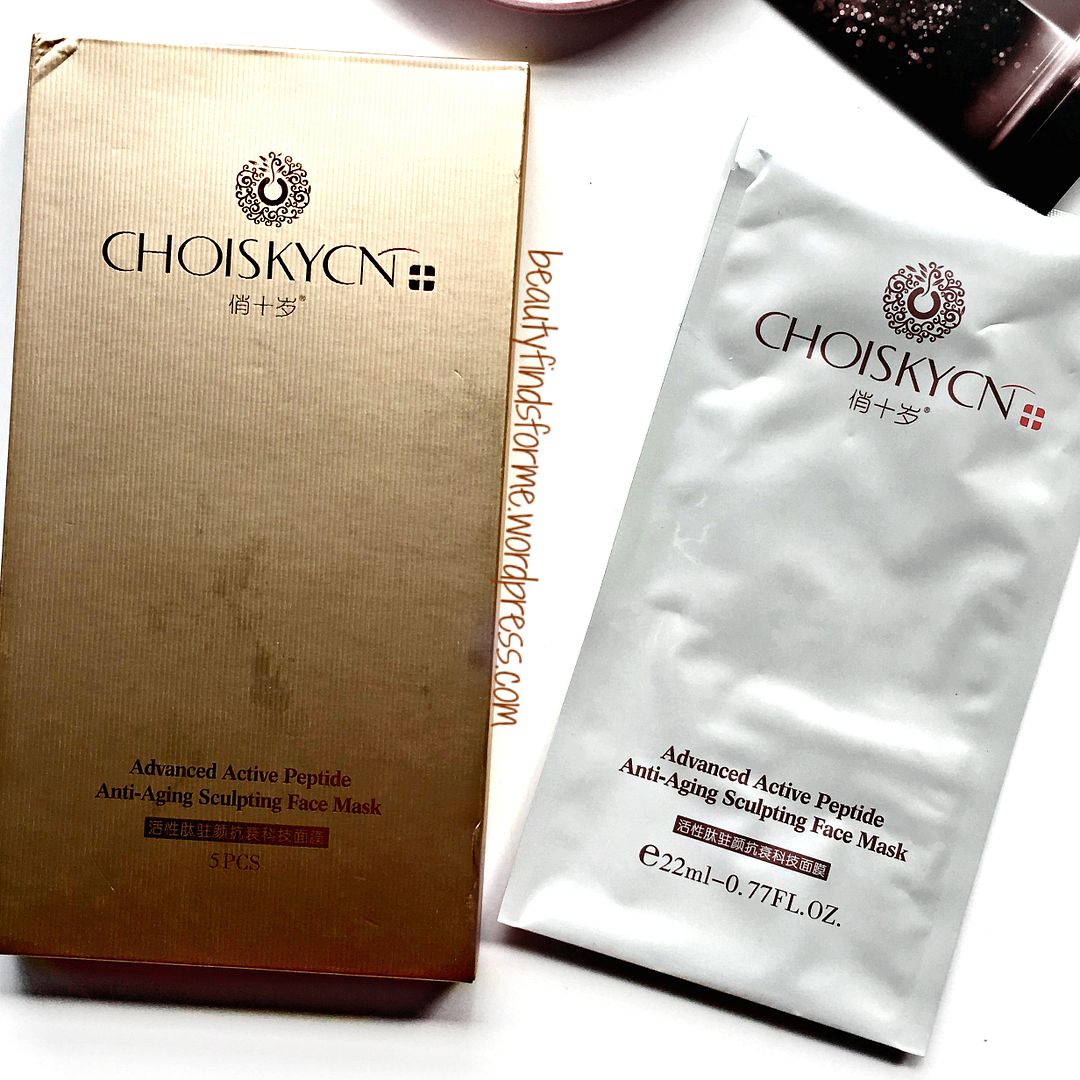 Choiskycn (Choice-skin) is a best selling brand in China and they use traditional Chinese herbal ingredients with cutting edge new technologies.  The Advanced Active Peptide Anti-Aging Sculpting mask is the only facial sheet mask that has sold over 1 billion masks in China ~ yes, ONE BILLION.   That is a lot of faces and a lot of masks!!  When Choiskycn was looking for reviewers and ambassadors to test their masks, I was interested as my friend Robbie (@modgeek on Instagram) had given this a glowing review ~ Robbie and I share similar skin types and issues, so I really wanted to try this mask out!
Choiskycn uses not only herbal ingredients, such as Pueraria extracts, which help improve skin metabolism and slow down that aging clock, but it also contains peptides and acids, to help with wrinkle and pore care, hydration and brightening.

Description:  After just one treatment your skin will look fresh and revitalized! Our quick, concentrated treatment sheets reduce the appearance of fine lines and wrinkles, brighten and re-energize your skin, while minimizing the appearance of pores. With each weekly use your skin's texture is refined and resilience is improved for skin that will maintain a vibrant and healthy appearance. The Choiskycn Advanced Active Peptide Anti-Aging Sculpting Face Mask is made with stretchable material that adheres tightly to the face penetrating deep below the skin's surface to help lock in moisture, deliver a surge of energy and revitalize the skin. The Sculpting Face Mask nourishes your face with gentle and effective active ingredients for skin that is visibly tighter, smoother and overall replenished.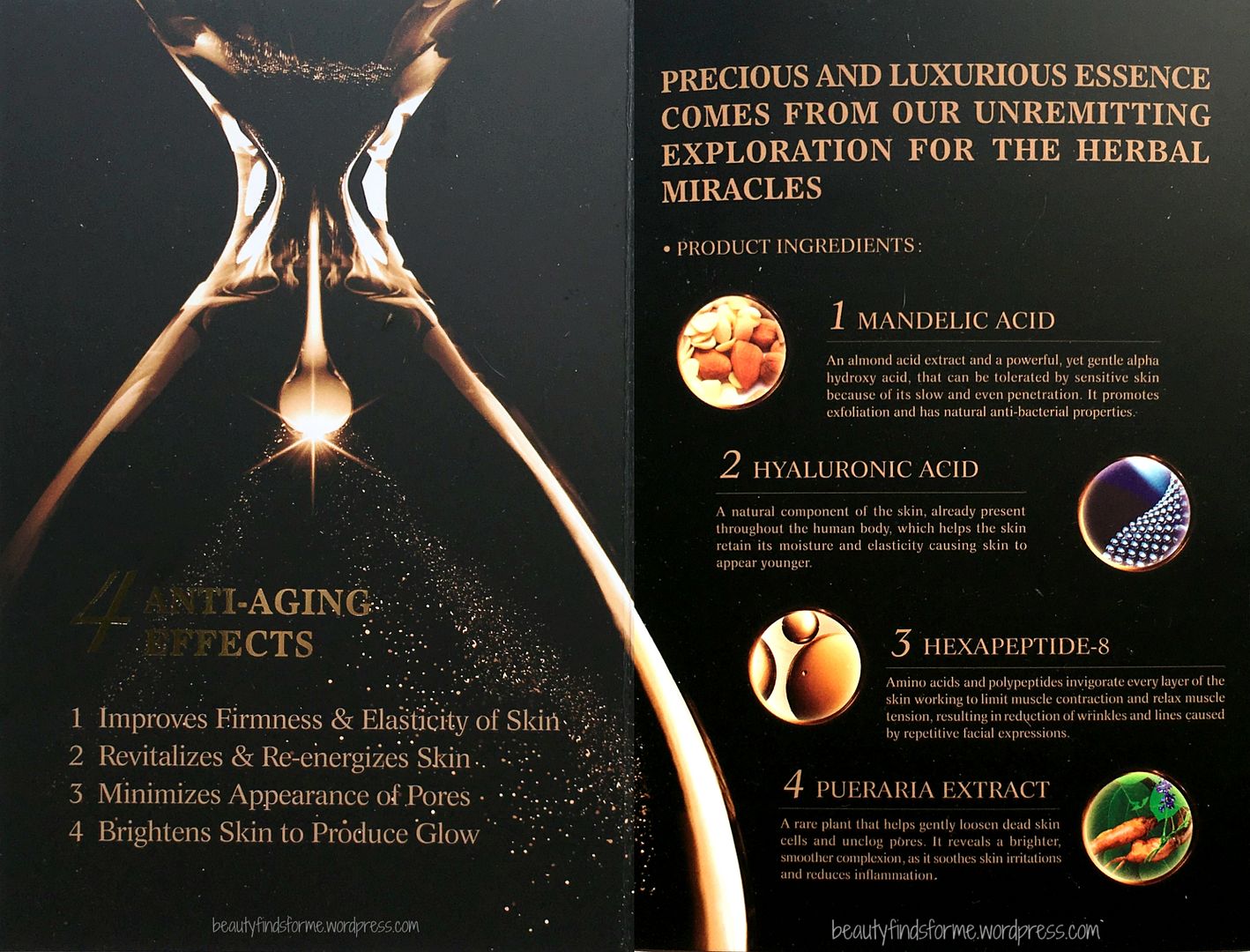 I am still working on getting a full ingredient list from Choiskycn, as the package doesn't seem to have a good list via  Google app and I do not want to post an ingredients list that may not be correct or complete.  Choiskycn does highlight these 4 ingredients in their mask
Mandelic acid is one of the most gentlest of all alpha hydroxy acids (AHA) and it is derived from almonds.  This will gently exfoliate your skin, removing excess oil while providing natural anti-bacterial benefits.  Hydrating humectant hyaluronic acid is an intensive moisturizing ingredient which bonds water to keep skin hydrated. It is a natural substance found in the human body and it made up of amino and uronic acids, and helps retain 100 to 1,000 times its own water weight in our skin cells. Anti-aging hexapeptide-8 helps bind water to your skin, helps regenerate skin cells and reduce the appearance of fine lines and wrinkles.  Pueraria lobata (kudzu) is a wandering and invasive vine that is full of flavonoids which are known for their antioxidant benefits, combating free radicals and reversing their damage to your skin.  It will also help unclog pores by gently loosing dead skin cells and calm your skin as it is an anti-inflammatory.
I also know that this contains tranexamic acid as well, which is derived from amino acid lysine.  This is a synthetic amino acid that will help smooth, brighten and provide astringent benefits to your skin, and it also helps suppress melanin, reversing hyper-pigmentation.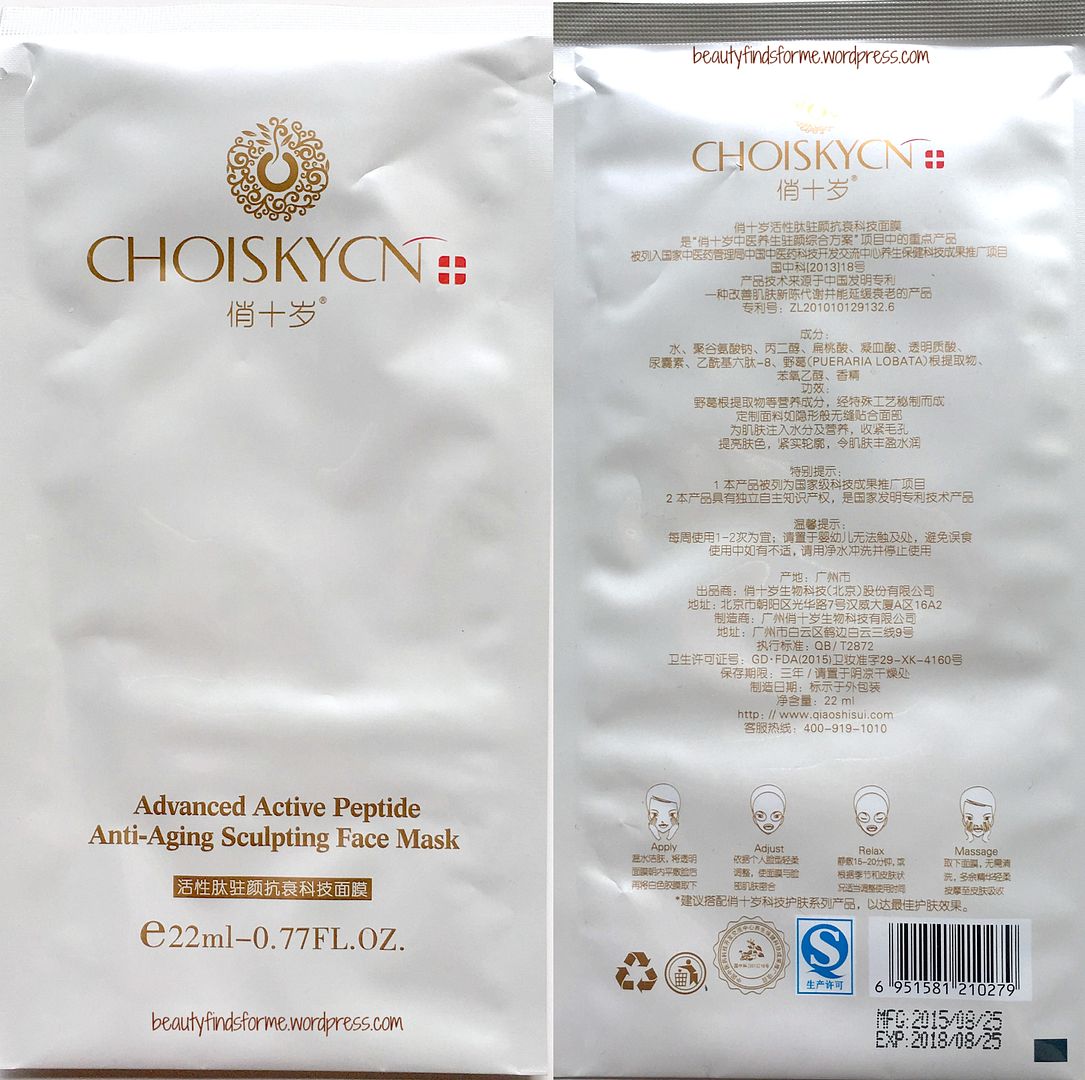 If you purchase the box of 5 masks, they come in a long, textured gold box and the mask pouch is slim and long ~ it is longer than most masks pouches as Choiskcyn folds them vertically and does not fold them down into a small square, so there is less unfolding and fussiness when getting them out of the pouch  and placing the mask on my face.  This also comes with a pearl (plastic) protector to help keep this mask's shape and to aid in the placement of the mask on my face.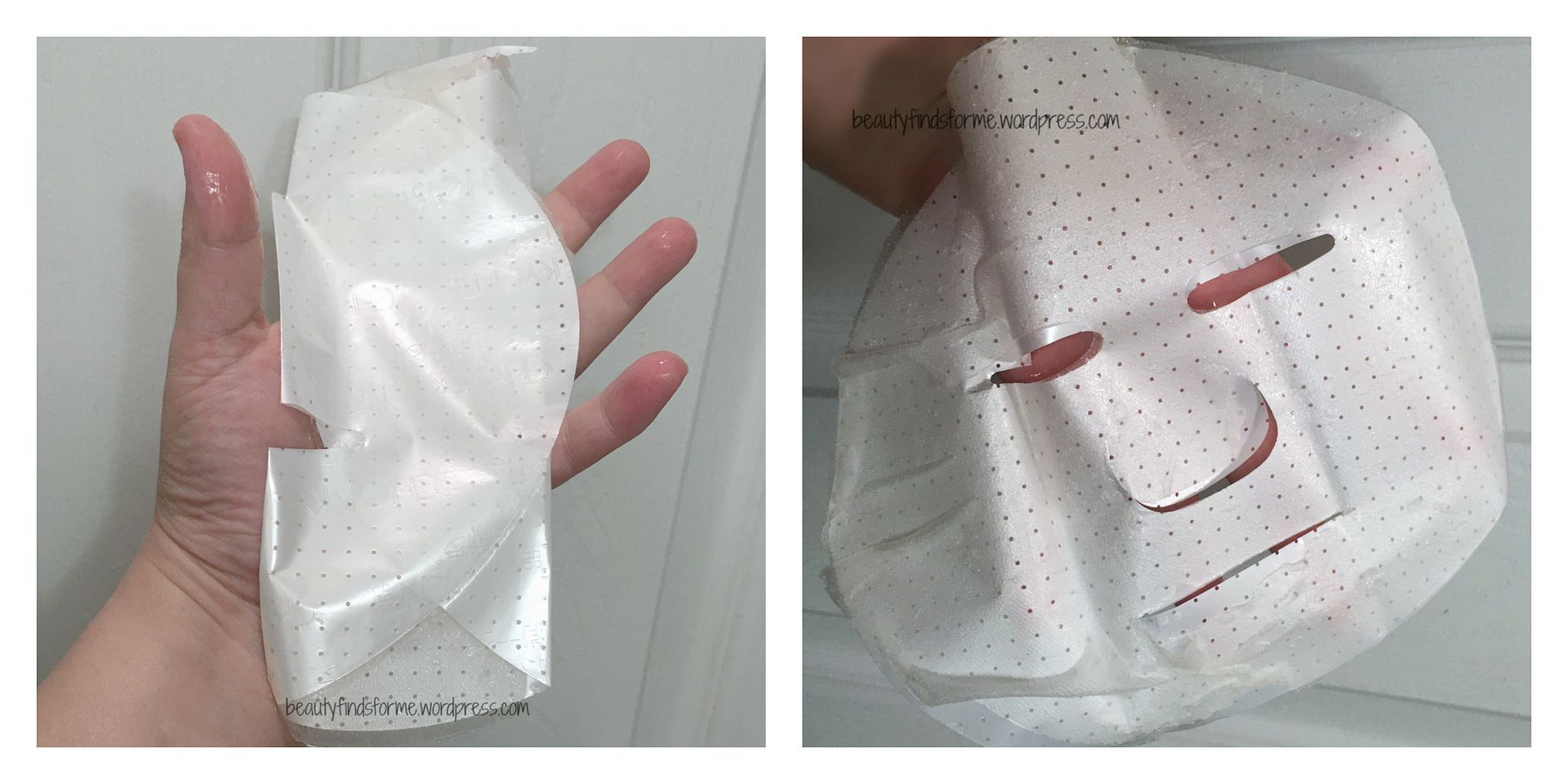 There is a LOT of watery essence with this mask and lots left in the pouch too ~ I will apply that essence over my mask once I apply it to my face.  I like to add the extra liquid over areas that I know dry out quicker ~ such as my chin, the area above my upper lip and forehead.  For some reason, my cheeks do not dry out as quickly as the other areas!  I didn't notice a scent, but my friend Robbie mentioned that she noticed a light lotiony scent in  her review. This mask is super thin, but it is strong ~ it doesn't tear while I am applying it and it has some stretch to it, so I can make this mask fit all corners of my face.  However, it doesn't stretch so much that it loses it shape, which is fantastic ~ I have had masks that when you pull on them just a bit, the whole shape just collapses.   The fit of this mask is really good too ~ it covers my face well, around the nose, eye and mouth area.
Is it just me or do you like to make faces when taking selfies?  I run thru a lot of warmup photos where I just make faces at myself ~ lol.  Also, making faces does have a purpose ~ It is my way of testing out the mask adherence to my skin!  I have had masks start to fall off my face when I do my "making faces" test.  That is not the case with Choiskycn masks.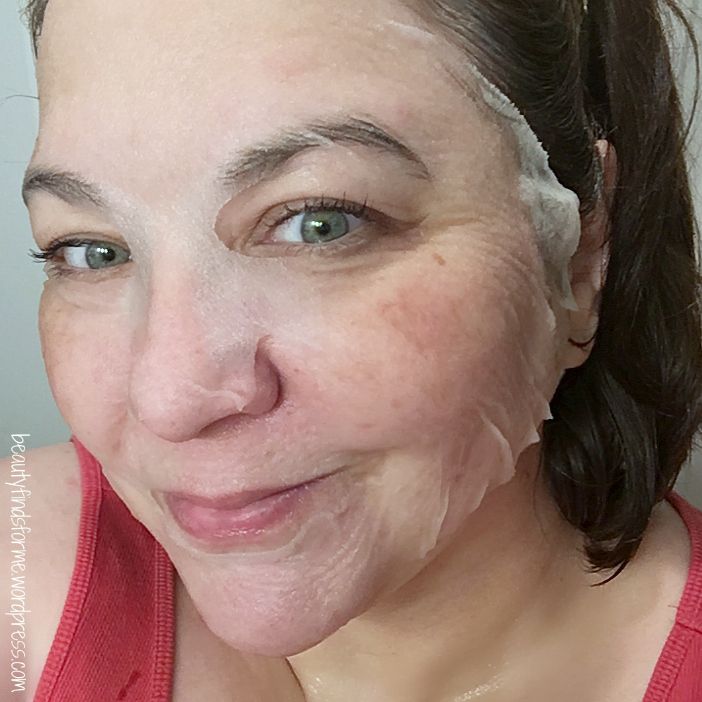 After 30 minutes, I removed the mask, which was still damp.  You can leave masks on a longer time period than the manufactures stated time, but you need to make sure that you remove the mask while it is still damp.  Do not leave your facial sheet masks on until they become bone dry ~ the mask will stick to your face.   My skin was VERY hydrated ~ I had a watery layer of the essence on my skin and just patted it in.  It dries down quickly, so not a lot of wait time.  My face looked refreshed and brightened. My skin was plumped up so my fine lines and wrinkles were not as noticeable.  I also noticed that my pores looked cleaner and more visibly smaller too.   My skin is smooth and felt a bit firmer as well. 
I have used up all 5 masks and I will say each time I used one of them, I had the same brightened and refreshed result ~ I can see why this is the best selling mask in China ~ it is consistent in its results.   Many thanks to Choiskycn in sending these masks my way ~ they are really excellent masks.  Have you tried Choiskycn masks yet? 
Where to Purchase
Choiskycn has a USA shop and you can purchase the masks either as a single or a 5 pack.  The single sells for $8.99 (click here) and the 5 pack box is $44.99 (click here to purchase)  I checked out their Taiwanese online shop and Choiskycn makes so much more than facial sheet masks and it looks like they will slowly add more products to their USA store as well. I signed up for their USA newsletter so I can keep up to date on this brand.  Choiskycn is a brand to keep an eye out on!
You can learn more information at Choiskycn social media sites

[ disclosure:  product received complementary for review purposes.  all opinions are my own and honest ]