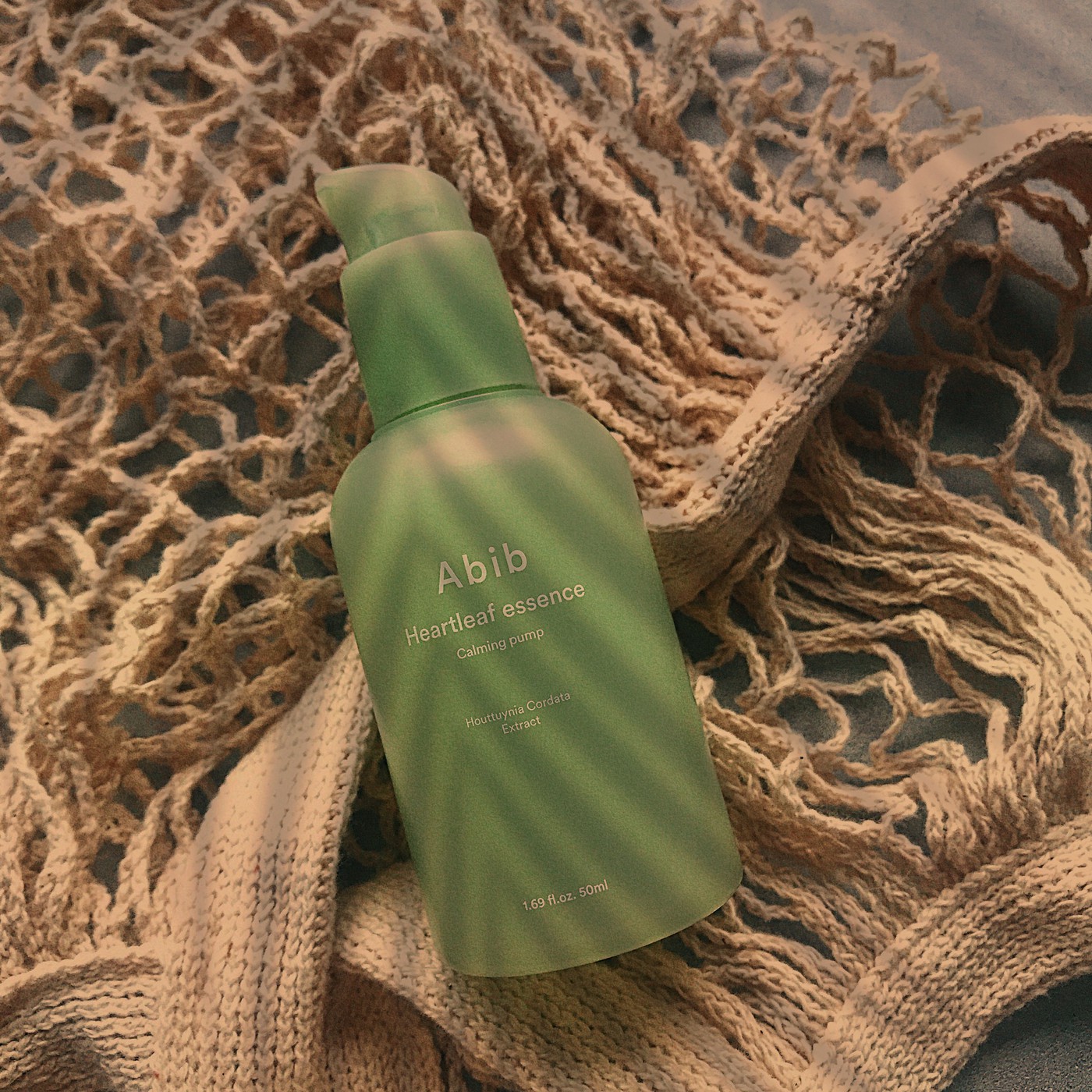 Who doesn't love soothing skincare?  This was one of my top requests to review when I revealed the PR box from Jolse a couple of months ago.  The Abib Heartleaf Essence Calming Pump has been around in the past ~ notability in a white bottle, but this is the renewed formula, which does have some differences.  I never tried the original version, but I will post the ingredients so you can compare.   Jolse Cosmetic, a premier K-Beauty online store,  sent me this item for review purposes.
Skin Type/Concerns: oily, blemish prone, dehydrated, aging concerns, pores, fine lines/wrinkles, hyper-pigmentation
I received these products complementary to review and was not paid.  All reviews are my own honest opinion and  I never have been asked to write copy for a brand.  This blog post might contain promo codes, affiliate and referral links, which using my links will help generate a small commission that helps support my blog at no extra cost to you.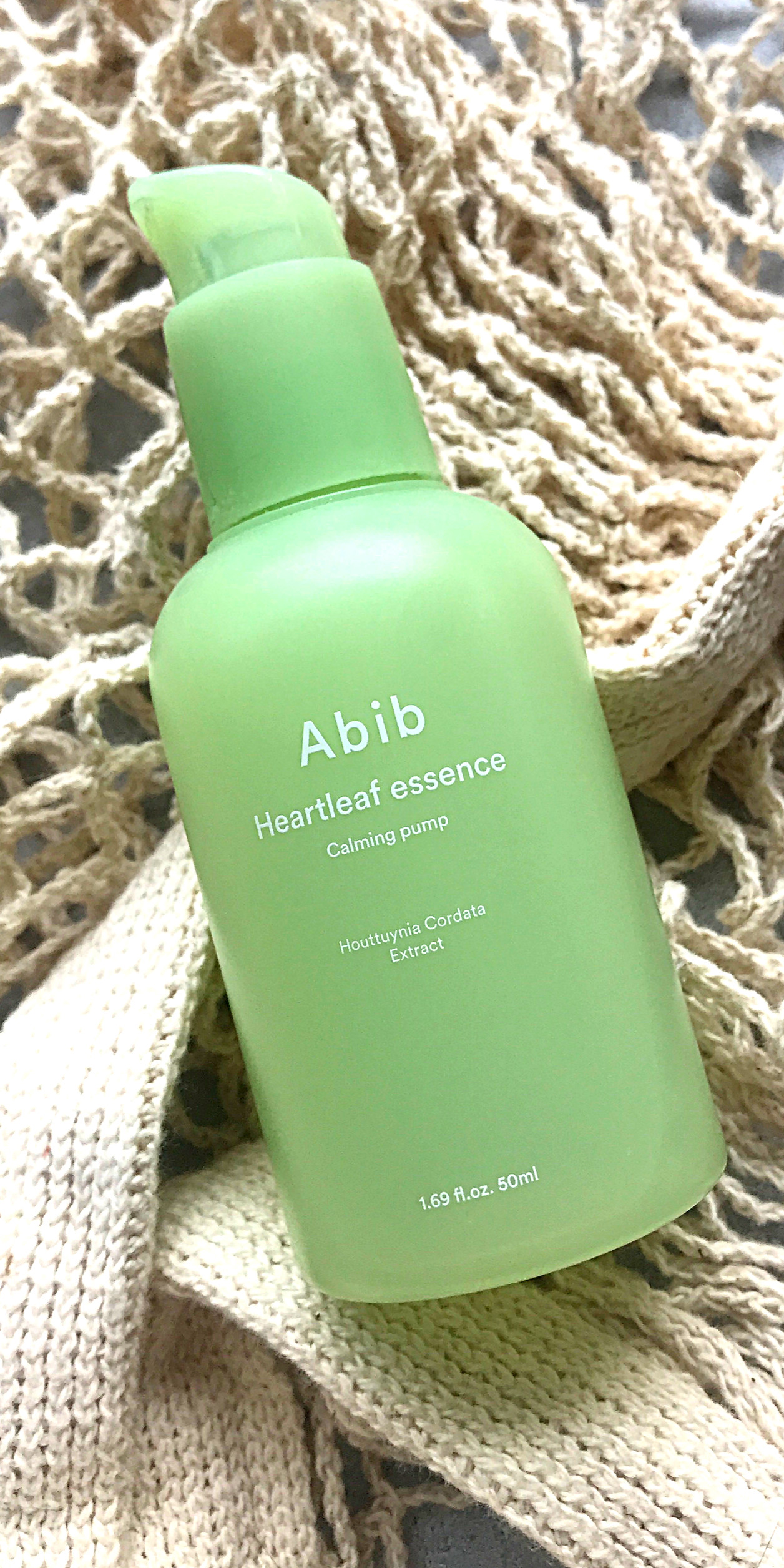 Containing 80.59% of houttuynia cordata, a medicinal herb that is found in a lot in Asian skin care products. It is an antibiotic, which helps with preventing infection from skin problems, such as blemishes.It also has powerful detox properties, is an astringent and anti-inflammatory.  Houttyunia cordata also includes quercetin, an antioxidant, restorative  bioflavinoid which helps smooth the skin. 
What really interests me is the inclusion of succinic acid.  This is not a common ingredient that you see around and its benefits  are similar to salicylic acid.  Succinic acid has antibacterial benefits, while hydrating ~ it doesn't really exfoliate like a BHA, but helps control sebum, so your skin is less shiny and less oily, so it can help prevent breakouts. It also restores your skin's pH balance and can also help reverse the visible signs of aging as well. 
This also has the hydrating humectant trio of glycerin, sodium hyaluronate and panthenol, helping to attract and bind moisture to your skin, leaving it supple and soft.
Mentha aquatica (watermint) is a skin softening, anti-inflammatory ingredient that helps reduce itchiness.  It also cools the skin and is a mild astringent for pore care ~ this has a fresh scent that ishelps soften skin, reduce itching due to dry, rough and problem skin. Wintergreen leaf extract is not the same as wintergreen oil ~ the leaf extracts help calm your skin, while softening it.  This contains a natural source of BHA salicylic acid, so it will help with pore care. 
Sugar cane extract is a hydrating ingredient that has a natural source of AHA, helping to smooth skin and remove surface dead skin cells. Carrageenan is extracted from the red algae of the algae chrondus cripus. It is an excellent ingredient for making gel type textures due to its thickening properties. It is rich in vitamins B1, B2, B5, C and flavonoids and is great skin softener and brightener.
New Formula:  houttuynia cordata extract, glycerin, purified water, methylpropanediol, dipropylene glycol,  glycereth-26,  chondrus crispus extract, saccharum officinarum (sugar cane) extract, mentha aquatica (water mint) extract, sodium hyaluronate, gaultheria procumbens (wintergreen) leaf extract, butylene glycol,hydroxyethyl urea, panthenol, ammonium acryloyldimethyltaurate/VP copolymer,acrylates/C10-30 alkyl acrylate crosspolymer,tromethamine, caprylyl glycol, succinic acid, 1,2-hexanediol, xanthan gum cosDNA
Old Formula: houttuynia cordata extract, glycerin, methylpropanediol, dipropylene glycol, glycereth-26, sodium hyaluronate, citrus aurantium bergamia (bergamot) fruit oil, lavandula angustifolia (lavender) oil, hydroxyethyl urea, panthenol, water, choleth-24, acrylates/C10-30 alkyl acrylate crosspolymer, tromethamine, caprylyl glycol, 1,2-hexanediol, xanthan gum, disodium EDTA, limonene, linalool  cosDNA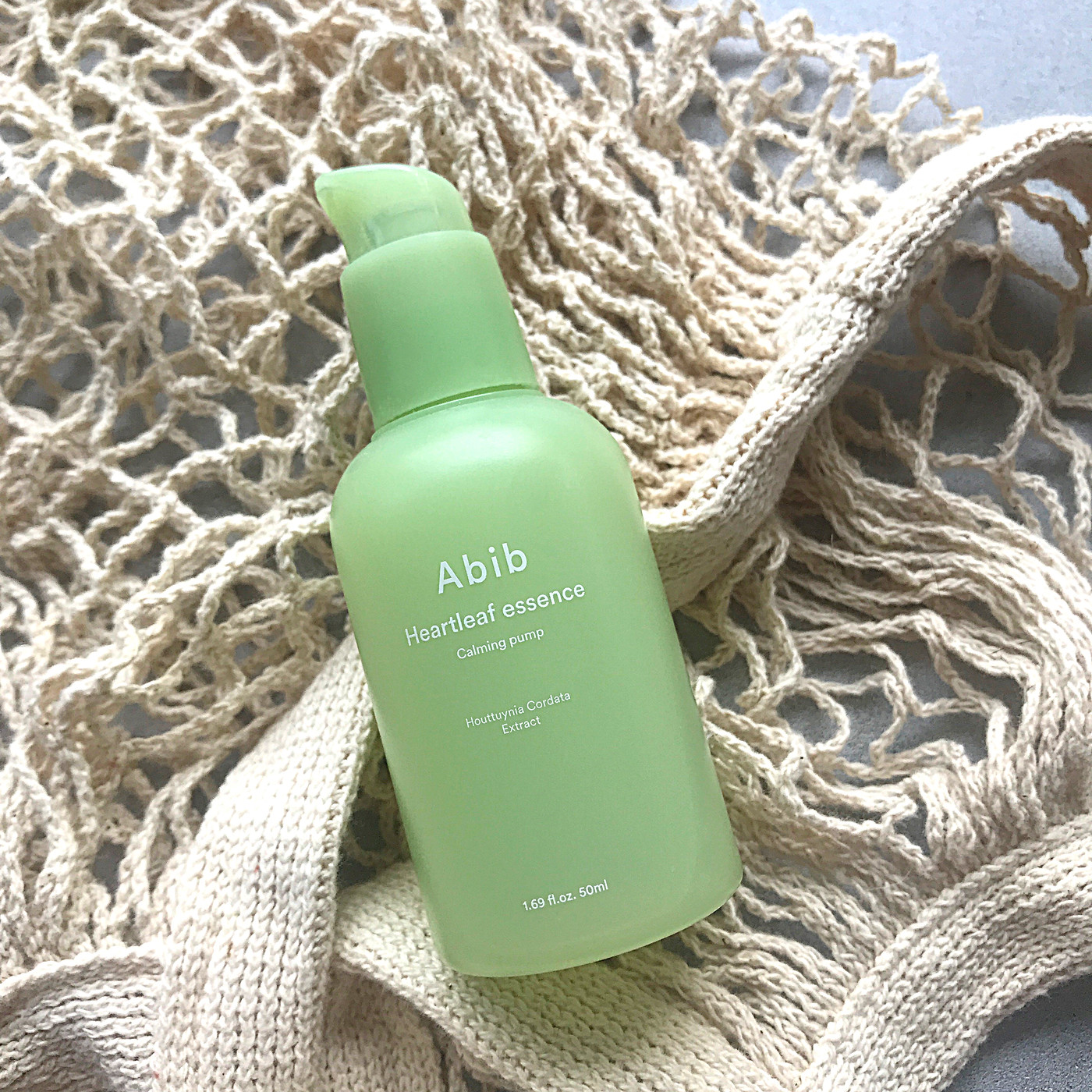 The renewed formula also has a new bottle ~ the old version was a white pump bottle whereas this one is a spring green, plastic pump bottle.  This product is supposed to help with pore and sebum care, as well as an anti-inflammatory.  The essence is a clear watery gel, that is not sticky nor does it leave a tacky or greasy residue.  I also could not really pick up a major scent to it as well.

My skin absorbs this essence really well and I like to do a couple of layers with it, as it is so hydrating and refreshing on the skin.  What I have noticed is that this doesn't clog pores, nor cause any breakouts for me.  It leaves a nice semi-matte finish when it dries down, so my skin doesn't look as oily and I have to say it must be cleaning out my pores as I do not really see any blackheads or whiteheads.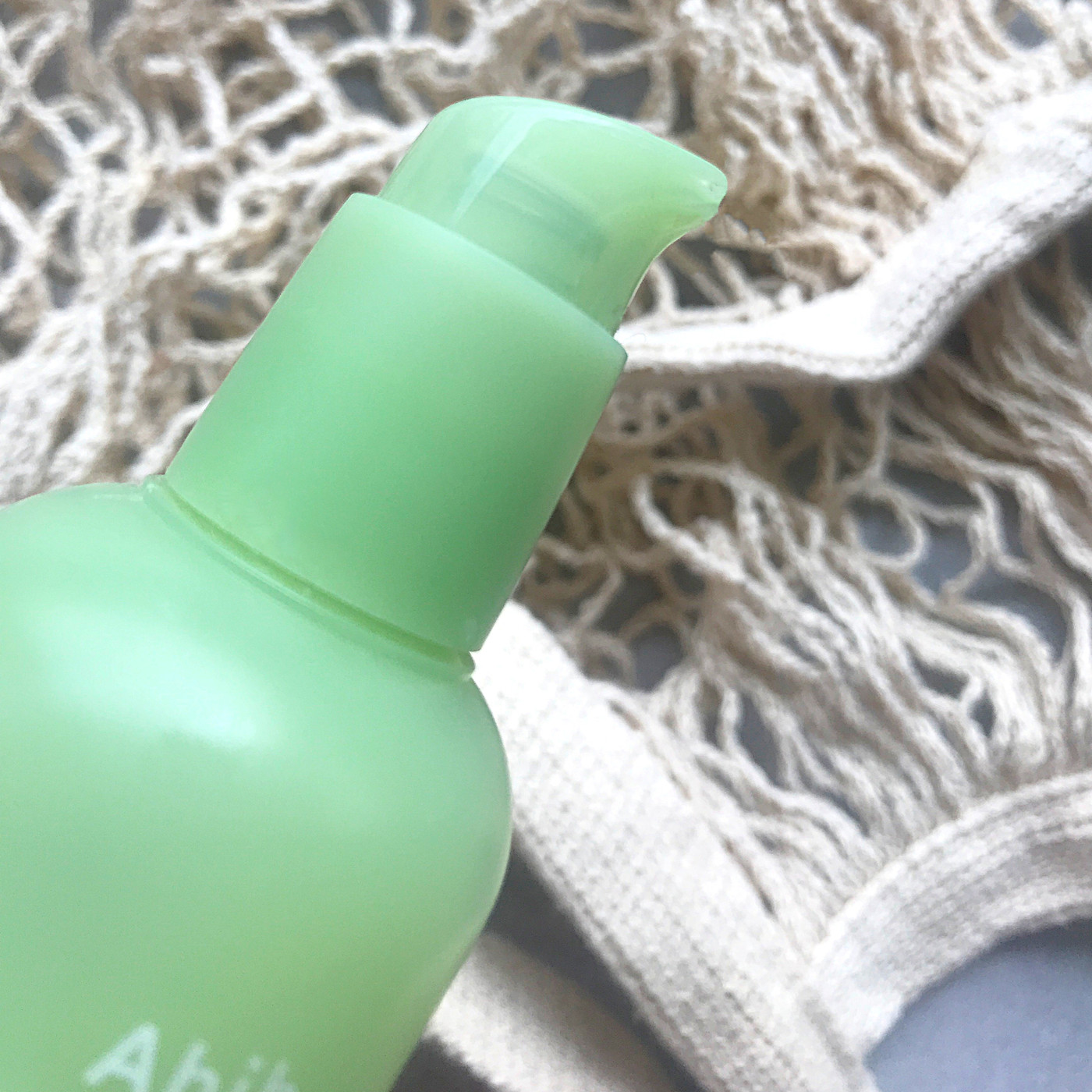 I also like how refreshing it feels, almost cooling on the skin ~ very soothing and calming.  My skin always feels hydrating, smooth and soft after I use this product.  Another bonus is that it plays well under makeup and sunscreen, meaning that it won't cause other products applied after it  to pill.  
Where to Purchase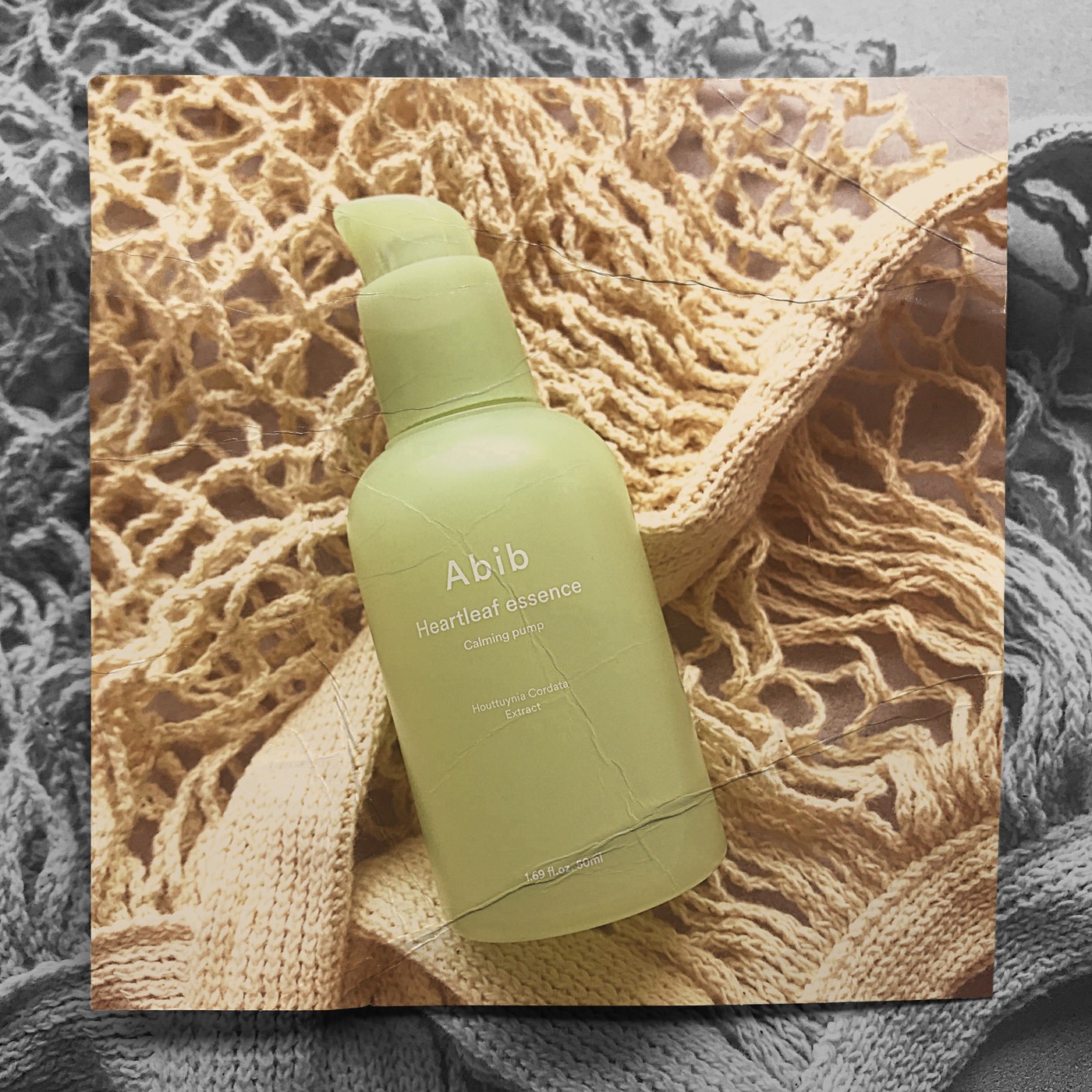 Jolse carries Abib Heartleaf Essence Calming Pump, 50 mL for under $23.00 (click here to purchase).  They also carry other Abib Heartleaf products, if you are interested in this soothing skincare line.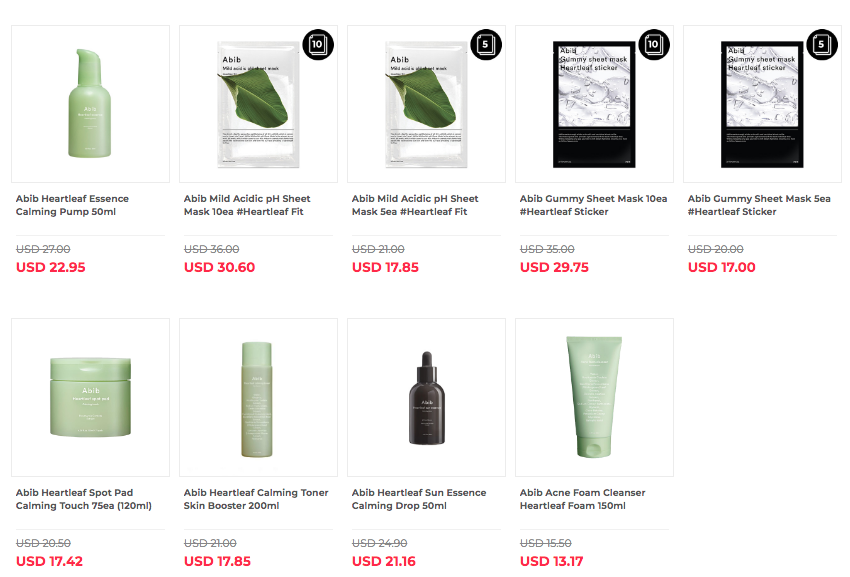 All prices are in USD ~   Jolse offers free global shipping plus gives a lot of samples out ~ the more you purchase, the more samples you get! Please note that the prices do fluctuate a little bit due to the WON to USD exchange rates. Make sure to check your coupon zone (click here) for money saving discounts. You need to log into Jolse first, then download the coupons before you use them.  Their coupon savings has recently changed and your savings is now tied into how much you spend there, so make sure to check it  out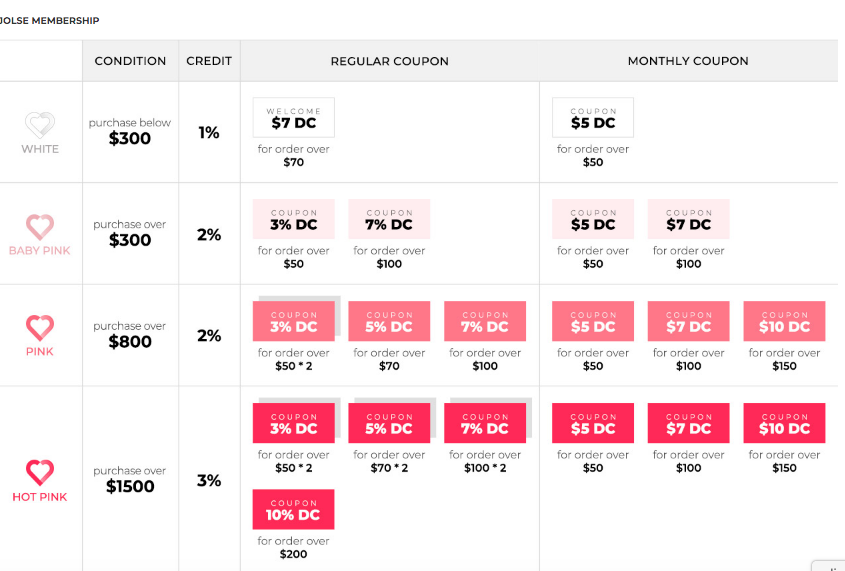 [ products received for review purposes.  blog post contains affiliate links ]