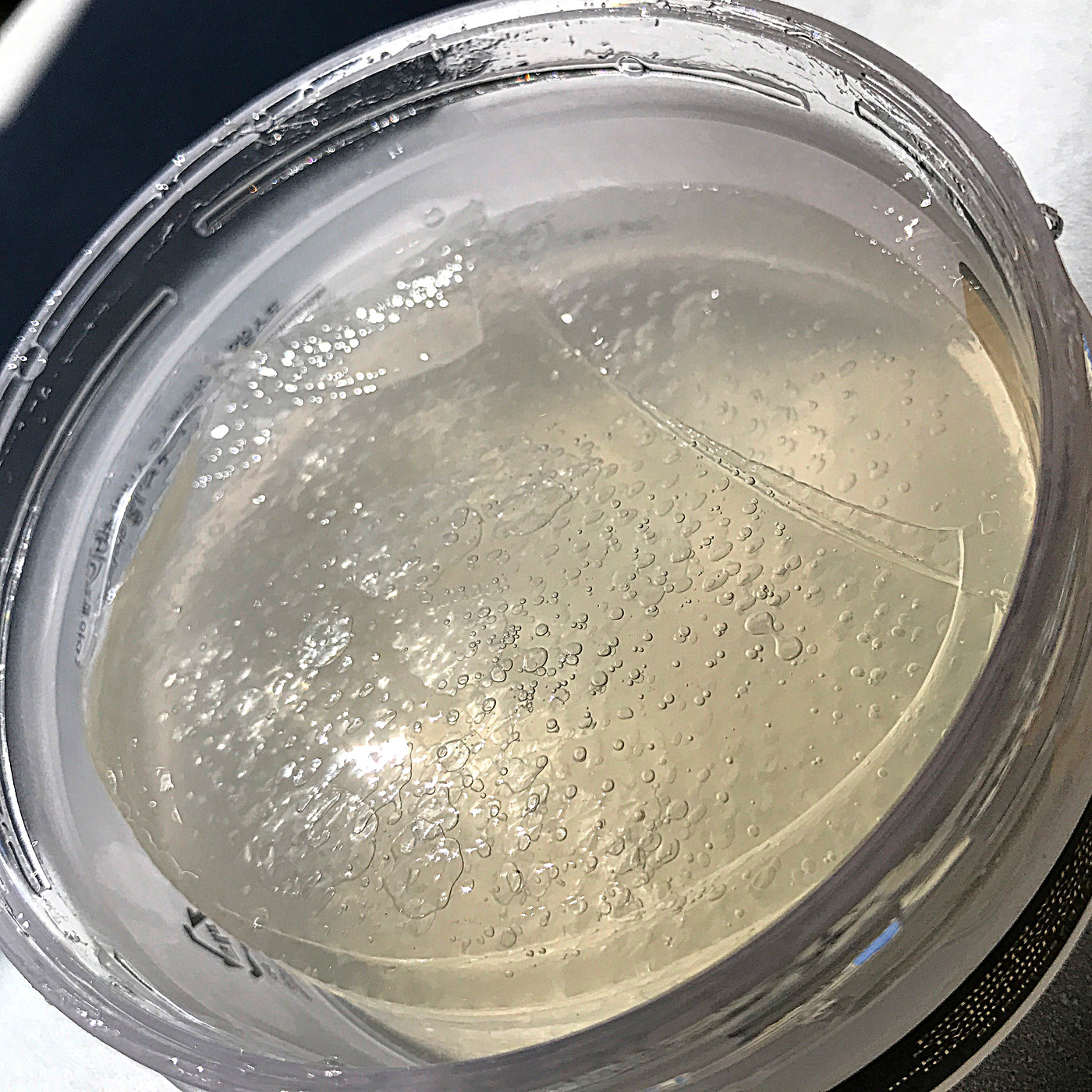 Anything to do with eye care and I am there!  I have been lusting over these cosRX eye patches since their release and I finally got my hands on them, thanks to Jolse  Cosmetic, a premier K-Beauty online store, who sent them to me  for review purposes.  
Skin Type/Concerns: oily, blemish prone, dehydrated, aging concerns, pores, fine lines/wrinkles, hyper-pigmentation
I received these products complementary to review and was not paid.  All reviews are my own honest opinion and  I never have been asked to write copy for a brand.  This blog post might contain promo codes, affiliate and referral links, which using my links will help generate a small commission that helps support my blog at no extra cost to you.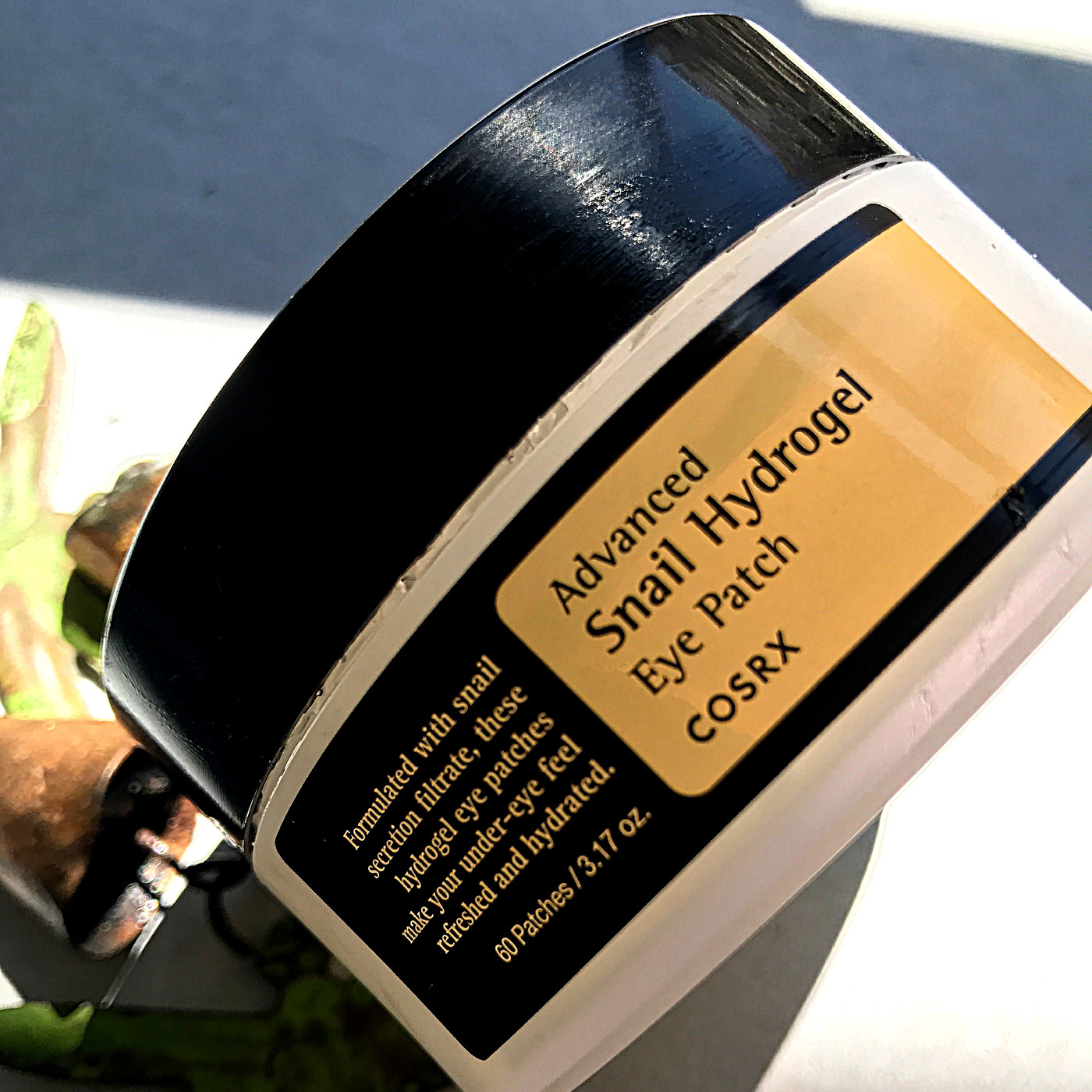 20,400 ppm snail secretion filtrate will increase skin elasticity and increase firmness, while helping repair skin from blemishes, reducing acne and working to lighten hyper-pigmentation scarring.  They contain gel-forming mucin, helping to lubricate skin, bringing hydration and moisture back to the skin.  No snails are harmed in extracting the slime ~ according to cosRX, snails are placed in a dark and quite room, where they freely roam around on a mesh surface, leaving mucin in their trails.  No external pressure is applied to force the snail to produce mucin. 
2% vitamin B3 niacinamide is a powerful antioxidant that acts as an anti-inflammatory, improves your skin elasticity, enhance the skin barrier function and also it helps to even out skin tone and reduce post-inflammatory hyper-pigmentation. Licorice soothes and calms the skin, while acting as an anti-inflammatory and also reduces hyper-pigmentation.
Glycerin helps with healing of wounds, is an humectant, sealing in moisture, maintains the skin's water balance on an intercellular level, which makes the skin look healthy, moist, soft to touch, and is also an emollient, leaving your skin looking radiant and supple. Sucrose helps attract and retain water, while protecting skin from toxins and pollution. antioxidant hydroxyacetophenone (SymSave H) helps soothe skin. 
Betaine is superior for its intense moisturization and hydration properties, without the stickiness, and also reduces the appearance of fine lines and wrinkles. It attracts moisture (humectancy) and relieves skin irritation. Allantoin moisturizes, exfoliates and softens skin, making it look smooth and refined, while reducing and relieving irritation.     Amino acid adenosine became popular after it was found to help improve the reduction of wrinkles. Adenosine is safe to use day and night, unlike vitamin C and retinol.
Carrageenan is a red algae and along with the cellulose, guar and carob gums, make up the solid material in this eye patch.
Ingredients: Water, Glycerin, Snail Secretion Filtrate, Niacinamide, Carrageenan, 1,2-Hexanediol, Ceratonia Siliqua (Carob) Gum, Betaine, Hydroxyacetophenone, Allantoin, Chlorphenesin, Cyamopsis Tetragonoloba (Guar) Gum, Calcium Chloride, Butylene Glycol, Sucrose, Cellulose Gum, Adenosine, Potassium Chloride, Dipotassium Glycyrrhizate, Ethylhexylglycerin, PEG-90M cosDNA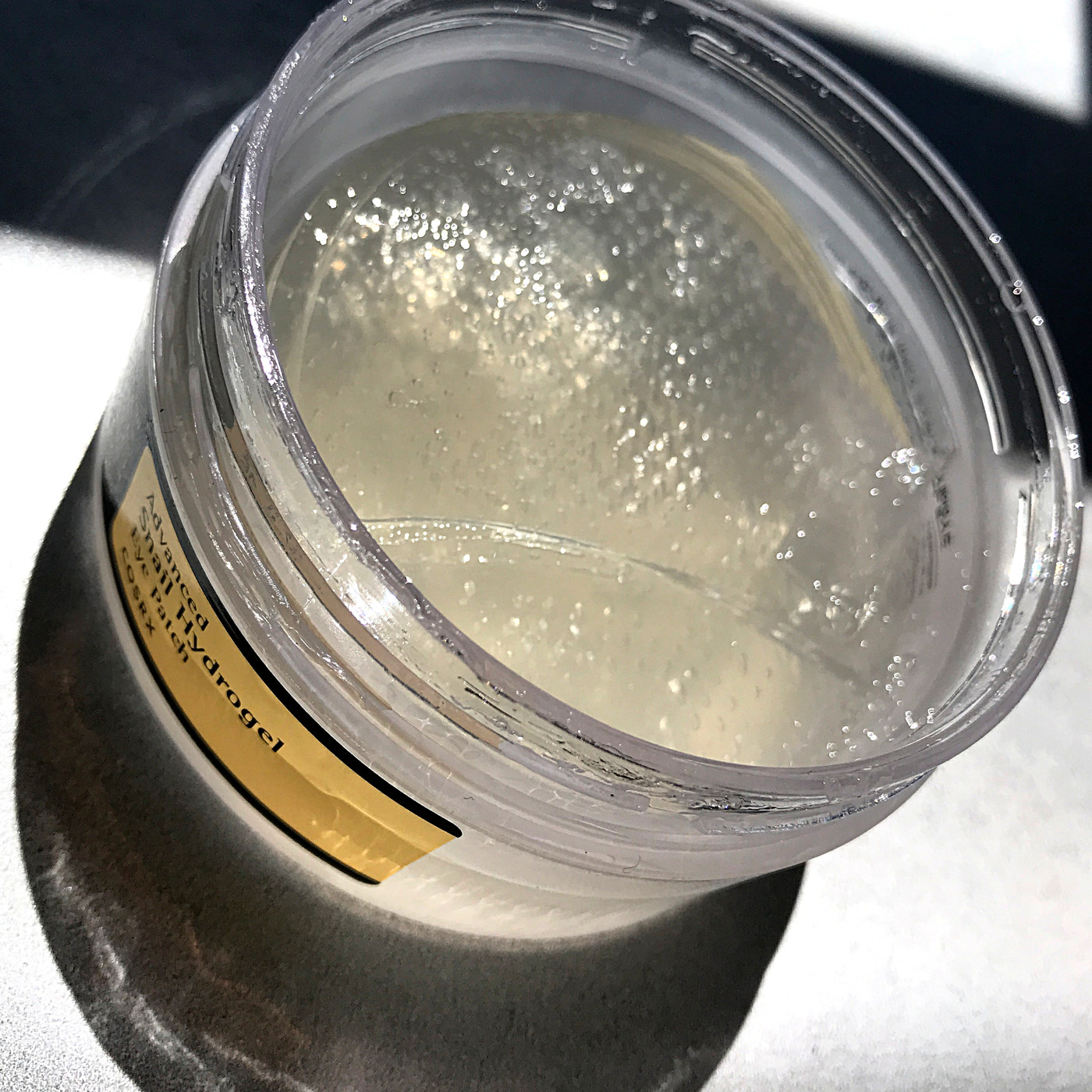 This product comes in a standard tub with 60 patches, with a tiny tweezer to grab the patches. These gels have a textured size and a smoother size to them, and they are very slippery with all of the clear, odorless essence in here.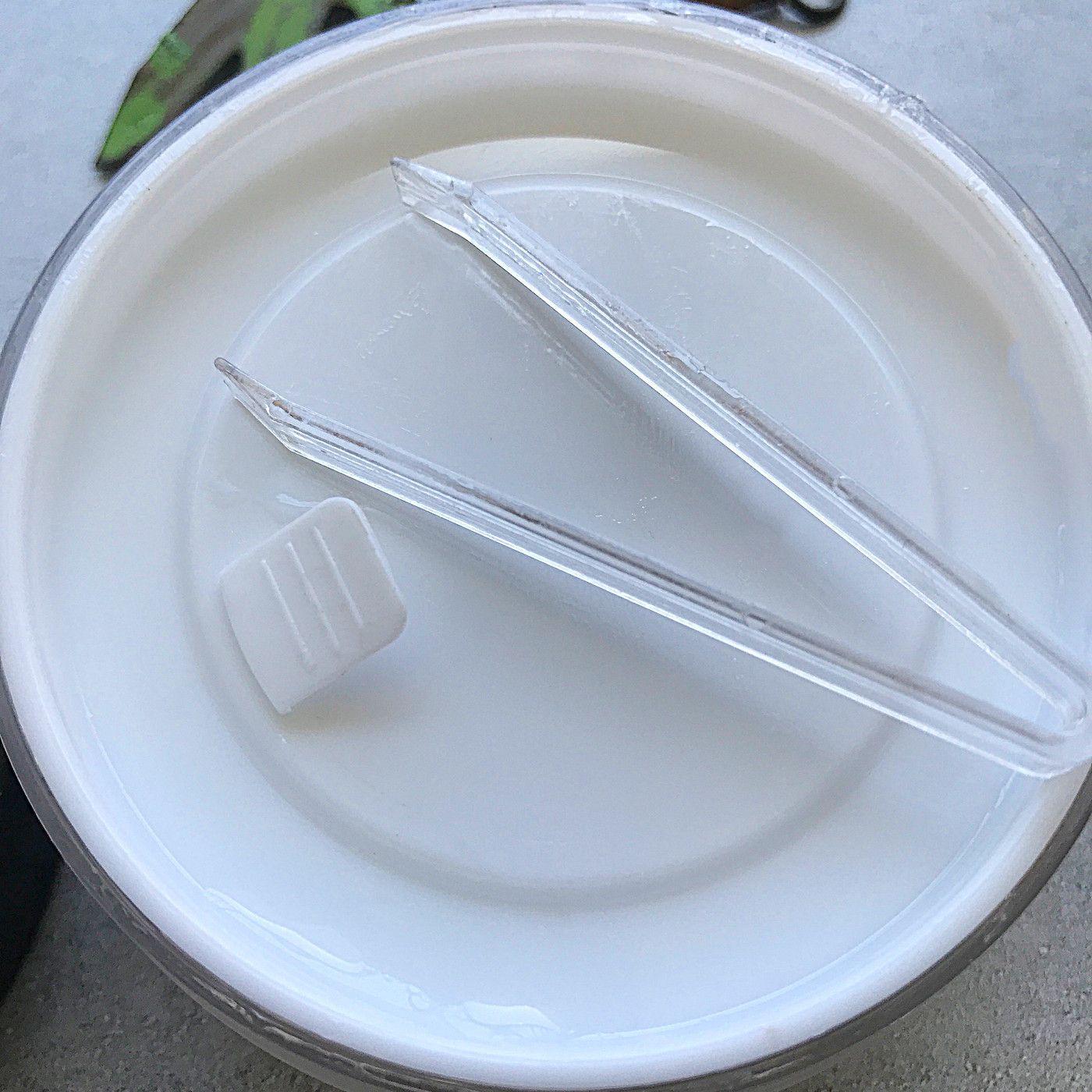 There are two sizes in the tub ~ think of a circle that has had its top detached  ~ now you have the two sizes.  The larger size is HUGE and this I use under my eyes ~ it extends down quite a bit onto my cheek area and onto my nasolabial fold , which I do like.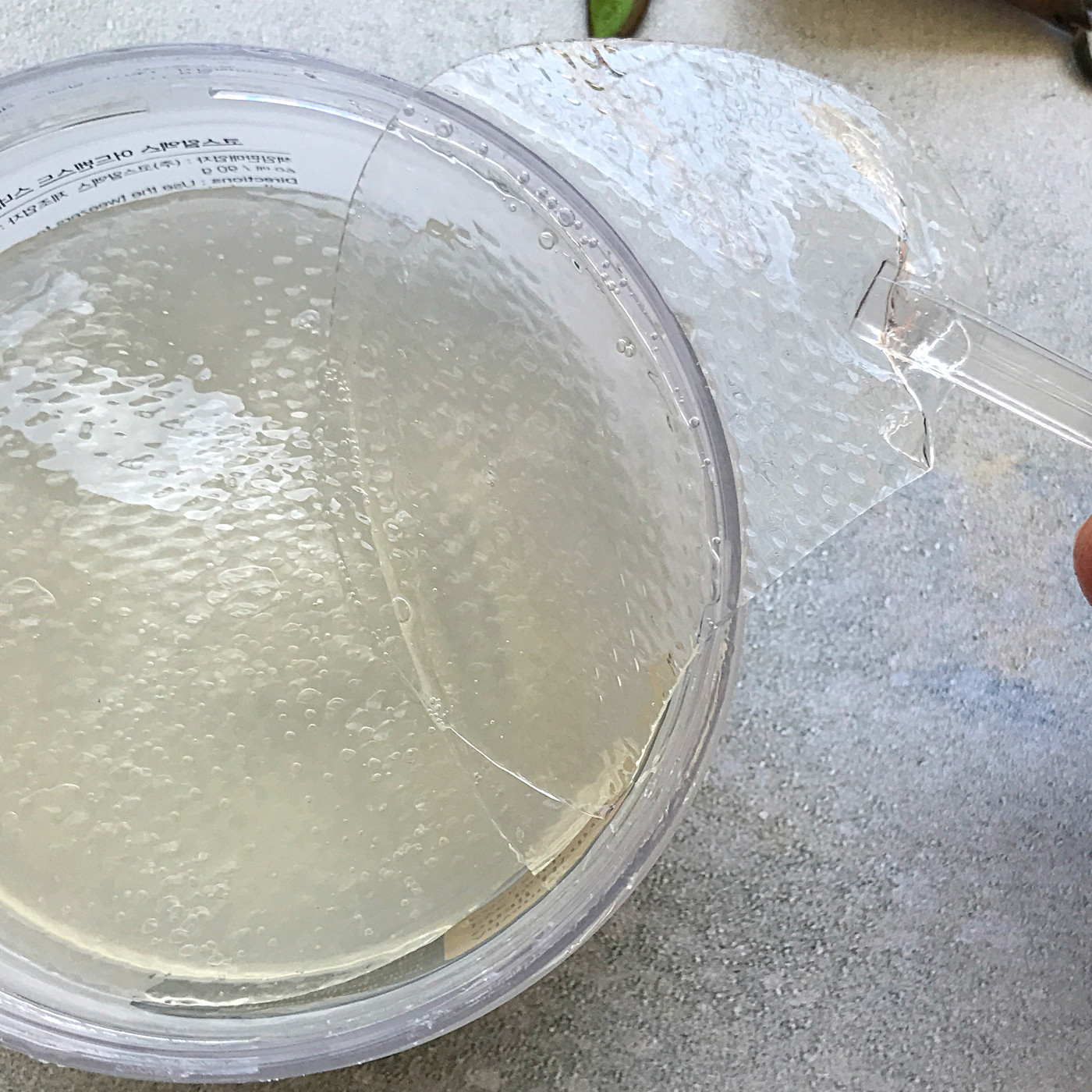 This provides the soothing, skin plumping benefits onto my cheeks as well as under my eyes.  I place the texture size facing inwards to my face, as I find it helps it adhere a bit better.  The gel patches still slide down my face for a few minutes, so I have to keep pushing them back into place. 
Once they dry out a bit, they will stick to my skin nicely. This is a common attribute I have found with hydrogels ~ they will slip and slide downwards, but eventually, they will stay in place.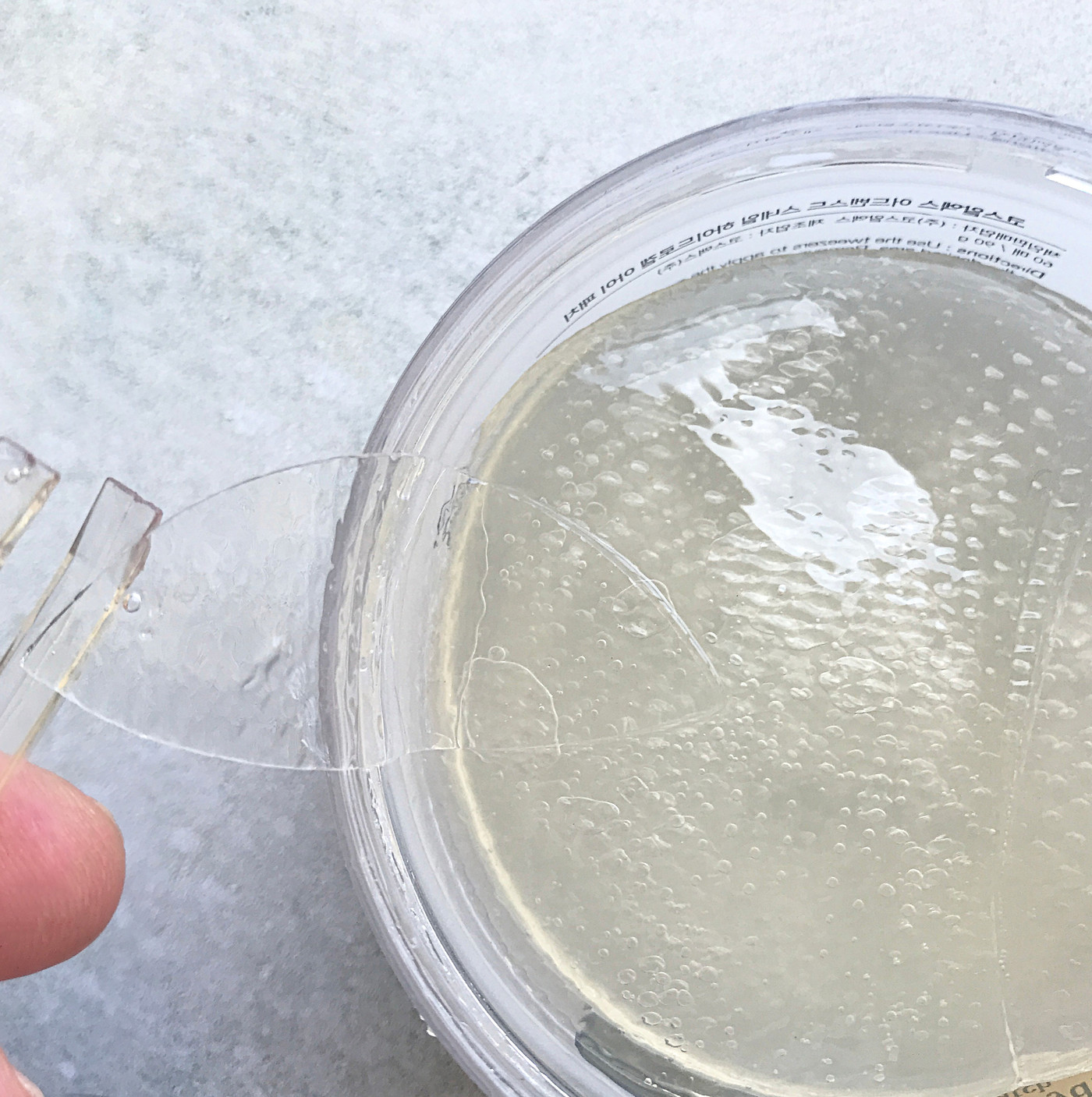 The smaller size is in an oval shape and I find those to be useful for place between my eyebrows, where I have some || lines showing up.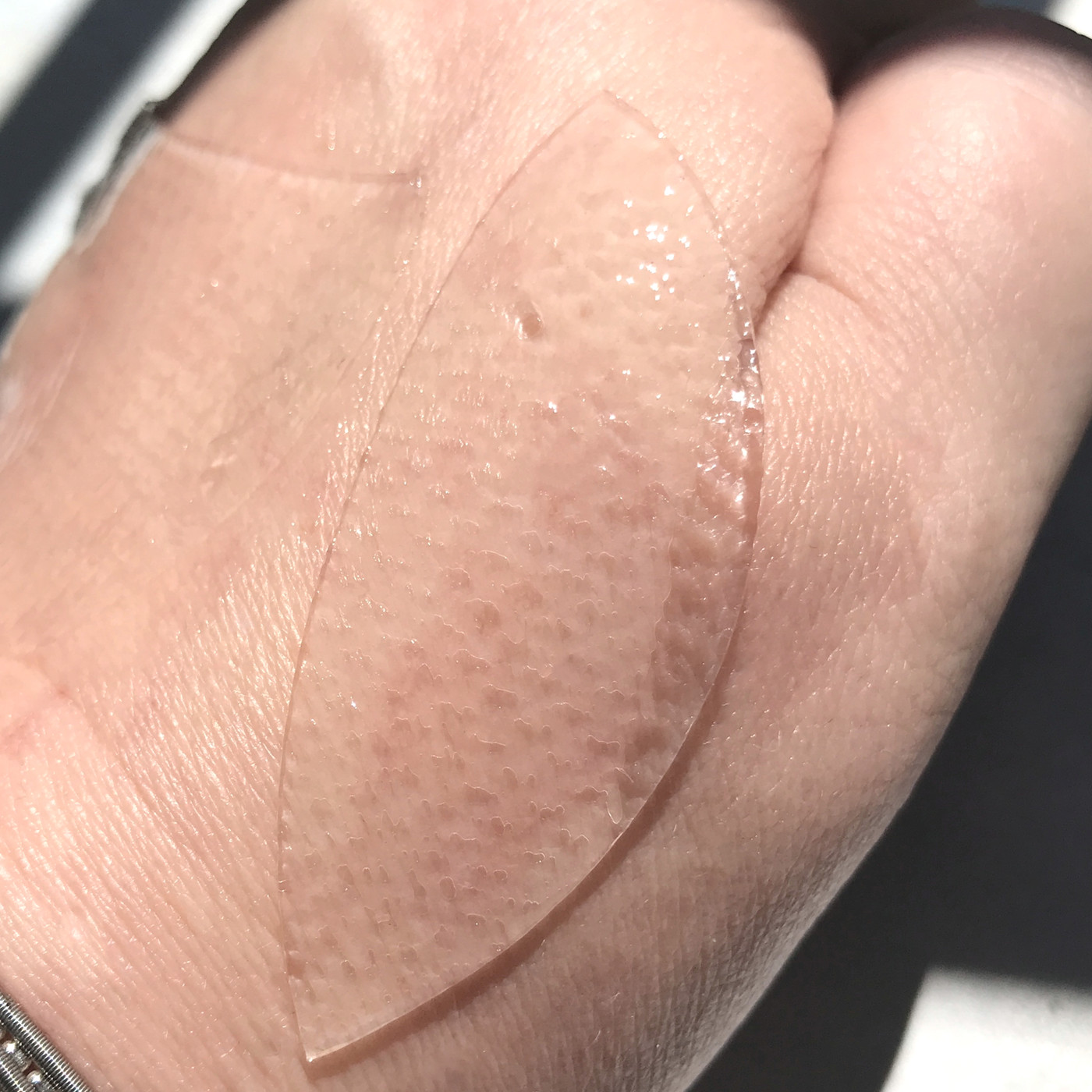 For the undereye area, I found that my skin looked a bit less puffy and tired along with being hydrated.  The smaller patches did plump up and hydrate the skin wherever I placed them and I also found that if I put these over blemishes, it really help soothe and reduce the swelling and redness.
closeup of textured side
All in  all, I really enjoyed these snail patches ~ the unique and different shapes really helped me tailor what areas I wanted to treat, and they did provide soothing, hydrating care.  
Where to Purchase
You can purchase the cosRX Advanced Snail Hydrogel Eye Patch at Jolse, containing  60 patches,  for $15.99 (click here to purchase).  Jolse also carries other snail products from cosRX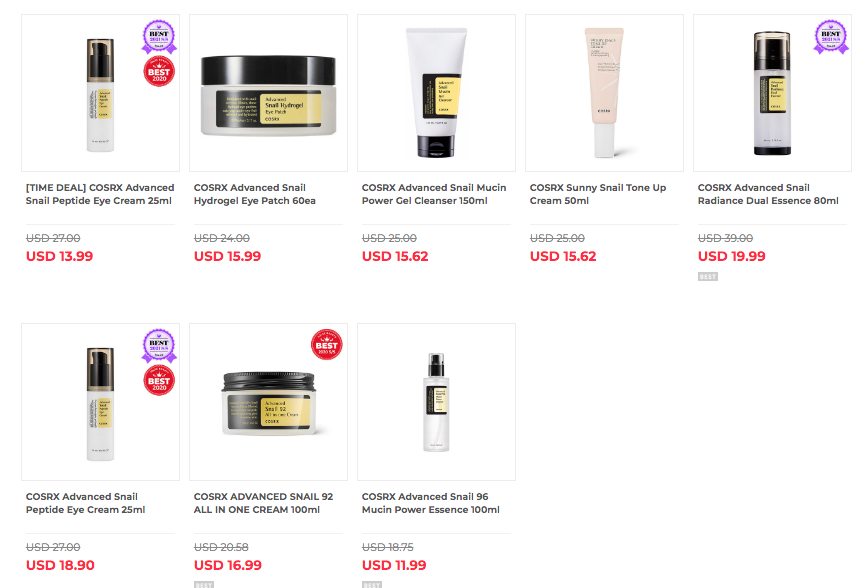 All prices are in USD ~   Jolse offers free global shipping plus gives a lot of samples out ~ the more you purchase, the more samples you get! Please note that the prices do fluctuate a little bit due to the WON to USD exchange rates. Make sure to check your coupon zone (click here) for money saving discounts. You need to log into Jolse first, then download the coupons before you use them.  Their coupon savings has recently changed and your savings is now tied into how much you spend there, so make sure to check it  out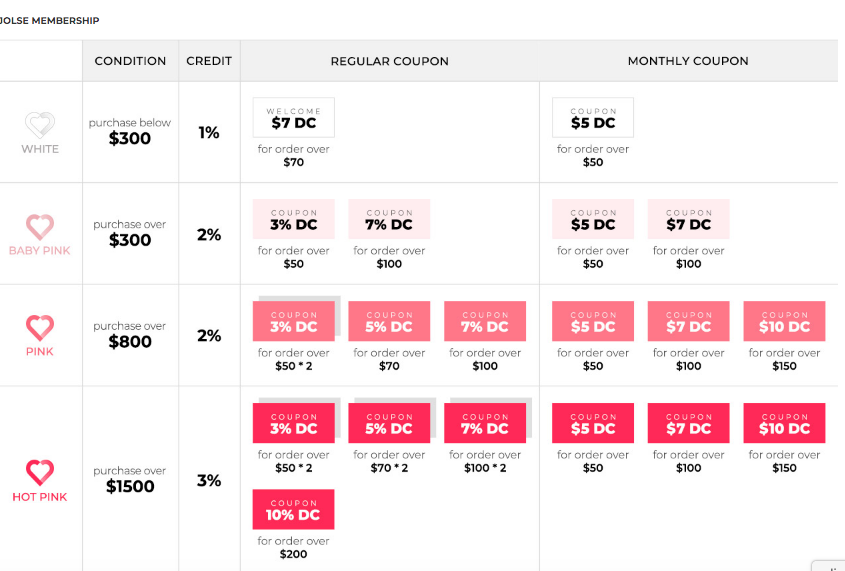 [ products received for review purposes.  blog post contains affiliate links ]