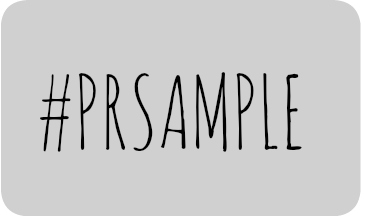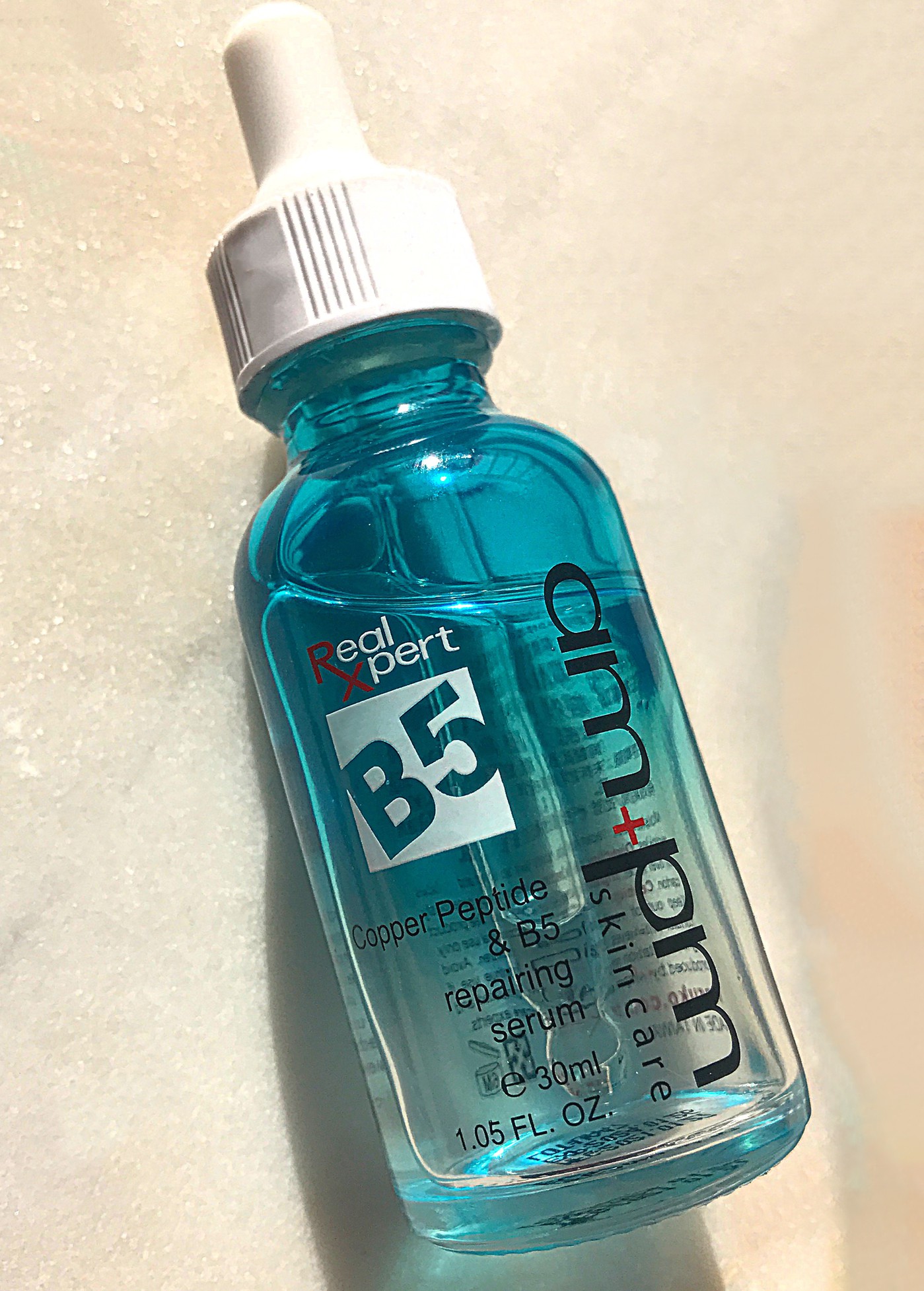 I am just going to say it now.  This is the best hydrating serum I have ever used and I have USED A LOT.  Naruko is one of my favorite skincare brands and I am REALLY trying to share my love of this brand with you through my many reviews, which you can check out here ~ reviews here. Naruko is a Taiwanese skincare brand that is very popular in its homeland!   Thankfully, I can purchase it at their Naruko USA or Naruko Canada stores ~ Those are pretty much the same store, but just have USA dollars in the USA store and Canadian dollars in the Canadian store. You can use CouponCode0527  promo code to save 10% off your orders at either Naruko Canada  or Naruko USA.  I don't make any commissions off the code, this is just a thank you for my readers. I received this product complementary from Naruko in exchange for a review.
Skin Type/Concerns: Oily, blemish prone, dehydrated pores, aging skin with fine lines/wrinkles, hyper-pigmentation: sun damage &  PIH
I received these products complementary to review and was not paid.  All reviews are my own honest opinion and  I never have been asked to write copy for a brand.  This blog post might contain promo codes, affiliate and referral links, which using my links will help generate a small commission that helps support my blog at no extra cost to you.
Key Ingredients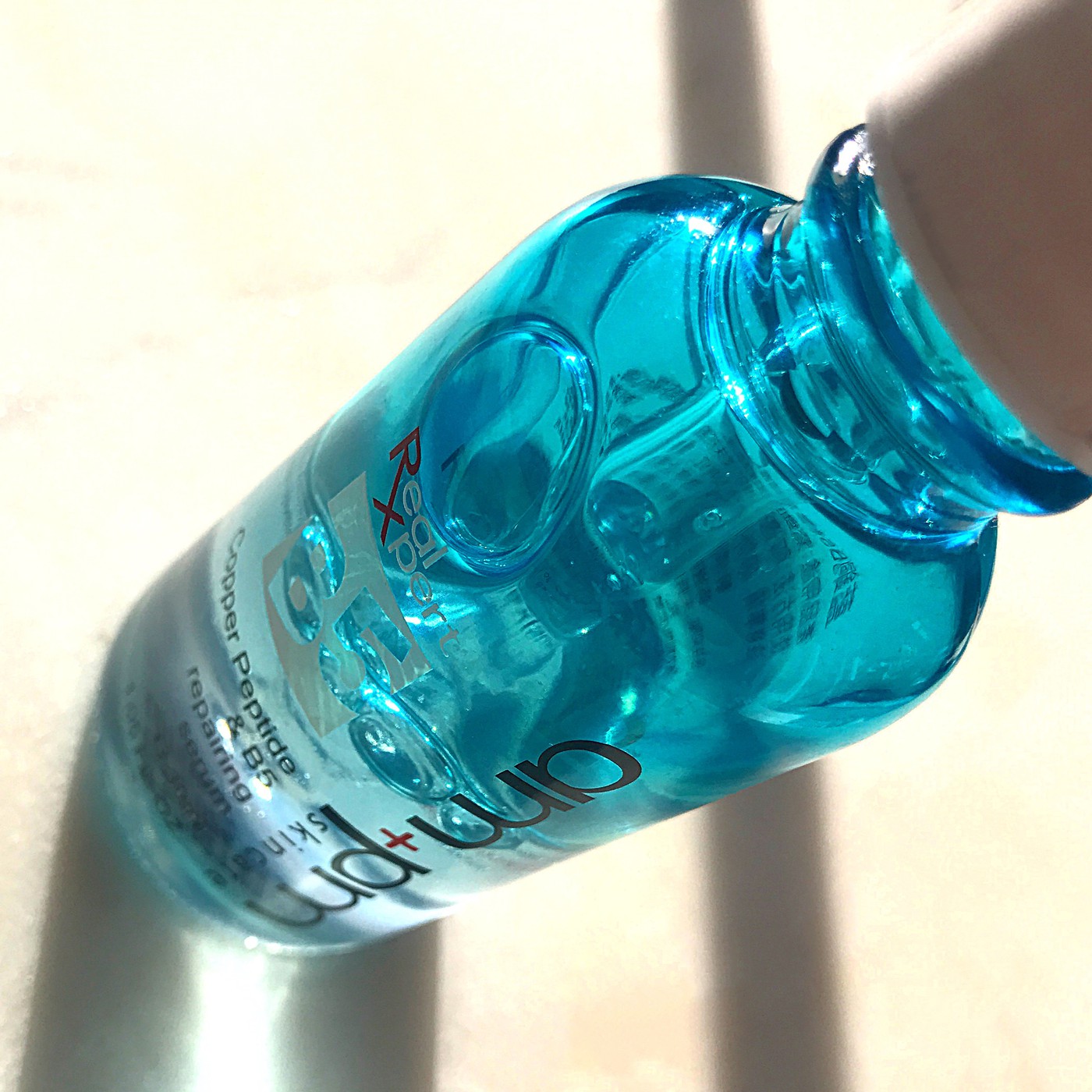 This contains 5% vitamin B5, also known as panthenol, which helps cellular renewal and is an effective moisturizer.  It is derived from plants.  Panthenol is a natural humectant, which retains moisture and hydrates the skin. It also is a good lubricant on the skin, making skin look soft and smooth. It is also an anti-inflammatory that helps soothe and calm the skin. Glycerin and sodium hyaluronate show up as the mainstays of humectants, binding moisture to skin, while hydrating. 
Malachite, yes that green stone, helps increase antioxidant glutathione activity,  so this will help with combating free radical damage and reverse the signs.  This also contains collagen stimulating copper, to help with skin elasticity as well as  regulate moisture levels.
Pseudoalteromonas ferment extract is an ingredient that I researched several years ago and this fermented bacteria is from mud,  found only on King George Island in Antarctica.  This is also known as Antarcticine.  This is an intense anti-aging ingredient, containing amino acids ~ glycine, histidine,  lysine ~ and it will help renew, protect and hydrate your skin and aid in the stimulating collagen and elastic production as well as healing skin wounds.   
image from naruko
Peptides!  There are a lot of them, some dealing with anti-aging, others with anti-inflammatory and more with moisturization. Neuropeptide  nonapeptide-1  for anti-aging, aiding and speeding up wound healing and reducing redness and inflammation.  Another neuropeptide dipeptide diaminobutyroyl benzylamide diacetate helps prevent wrinkles by helping facial muscles to relax. Acetyl hexapeptide-8 which helps bind water to your skin, helps regenerate skin cells and reduce the appearance of fine lines and wrinkles; Copper tripeptide-1 (GHK-Cu) aids in the production of glycosaminoglycans (GAGS) which help support and maintain the production of collagen and elastin, making your skin firm and retain moisture; Palmitoyl tripeptide-1 (Biopeptide CL™) is used for anti-aging, wrinkle treatments as well promoting skin repair and restoring itself while palmitoyl tripeptide-5 (SYN®-COLL) helps firm skin, reduces appearance of fine lines & wrinkles, reverses sun damage, smoothes and refines skin and pores. 
Acetyl tetrapeptide-40 also known as Telangyn, helps reduce inflammatory signs, such as facial redness and swelling. Another anti-inflammatory peptide, palmitoyl tripeptide-8, aka Neutrazen, will help prevent and calm irritated skin.  It also helps sensitive skin recover more quickly from inflammation.   Hexapeptide-10, also known as Serilesine, helps aid in collagen production, reducing fine lines and dry skin while increasing skin's firmness. Active peptide acetyl hexapeptide-49, aka SpecPed AH49P,  reduces inflammation and itching, repairs the skin barrier, increases hydration, while smoothing and softening the skin. 
Ingredients: Water, Propanediol, Panthenol, Malachite Extract, Phenoxyethanol, Triethanolamine, Carbomer, Chlorphenesin, Pseudoalteromonas Ferment Extract, Ethylhexylglycerin, Sodium Hyaluronate, Coceth-7, PPG-1-PEG-9 Lauryl Glycol Ether, Fragrance, Copper Tripeptide-1, PEG-40 Hydrogenated Castor Oil, Glycerin, Butylene Glycol, Glyceryl Polymethacrylate, Propylene Glycol, Caprylyl Glycol, Citric Acid, Dipeptide Diaminobutyroyl Benzylamide Diacetate, Palmitoyl Tripeptide-5, Dextran, Palmitoyl Tripeptide-8, Acetyl Hexapeptide-8, Acetyl Tetrapeptide-40, Hexapeptide-10, Acetyl Hexapeptide-49, Palmitoyl Tripeptide-1, Nonapeptide-1 cosDNA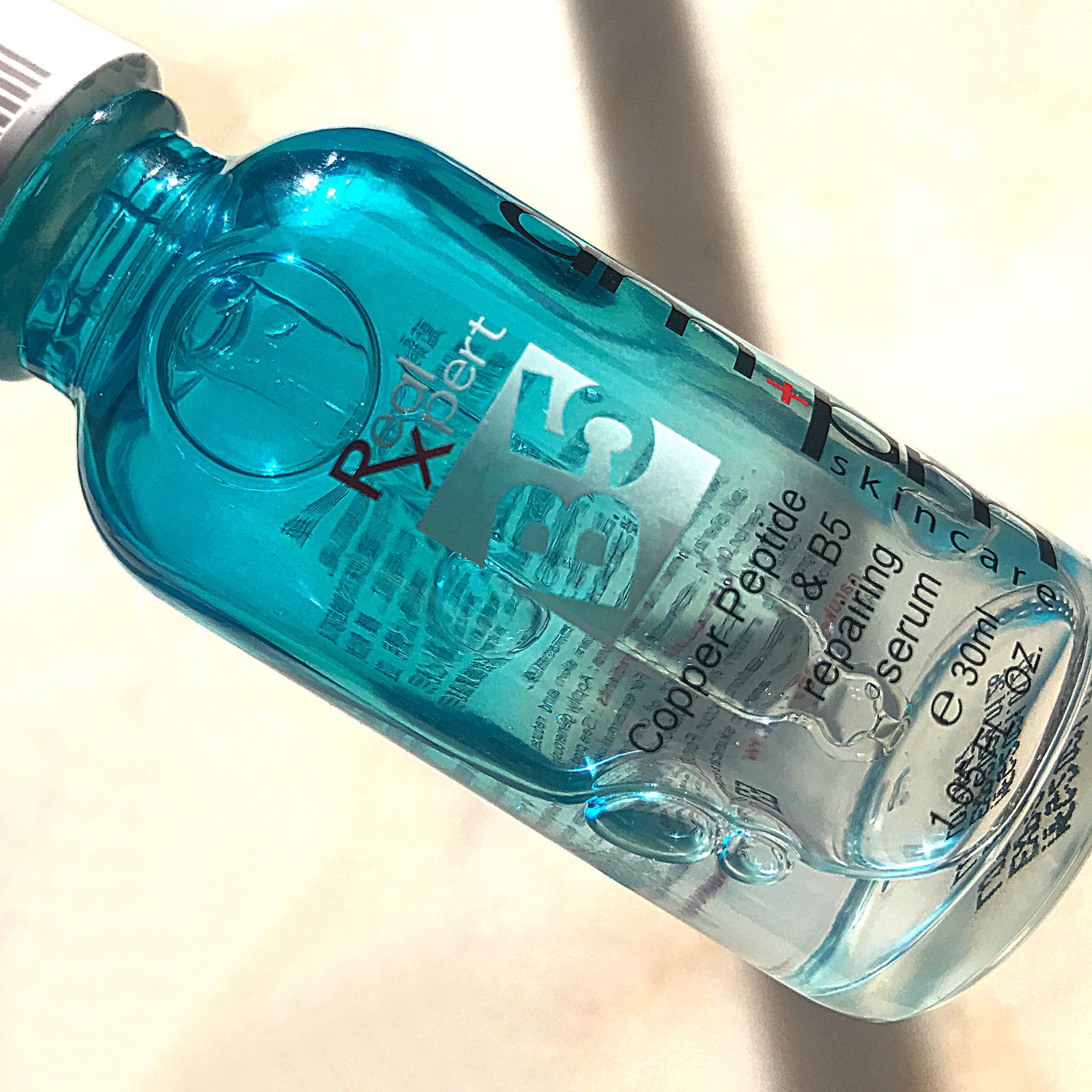 This comes in a ombré blue glass 30mL bottle and is initially packaged with a sealed cap and a separately sealed eye dropper applicator.  Remove the cap and then place the eye dropper applicator into the bottle.  The serum is clear, I did not notice a bluish tint, although it could have it, due to the copper peptide in here.  This has no added fragrance so it is unscented.   The texture is just lovely ~ it is thick yet watery, spreads easily on the skin and absorbs beautifully with no sticky or tacky residue.  It is VERY hydrating.  I mean, REALLY hydrating.

I have used a lot of humectant type serums in the past and this really exceeds my expectations.  It is the best hydrating serum I have ever used and it has anti-aging ingredients in here as well!  Sometimes when you get a serum that is very intensely hydrating, it will pill or NEVER DRY down, but this one does neither.  I bring up the pilling as I once tested a VERY expensive HA serum ~ clocking in over $100.00 for an 1oz and it was so sticky and pilled beyond belief.  What was even worse, the serum was purple and I had little lavender balls all over my face where it pilled.  That brand makes some really lovely skincare, but that HA serum was the worst I had tried.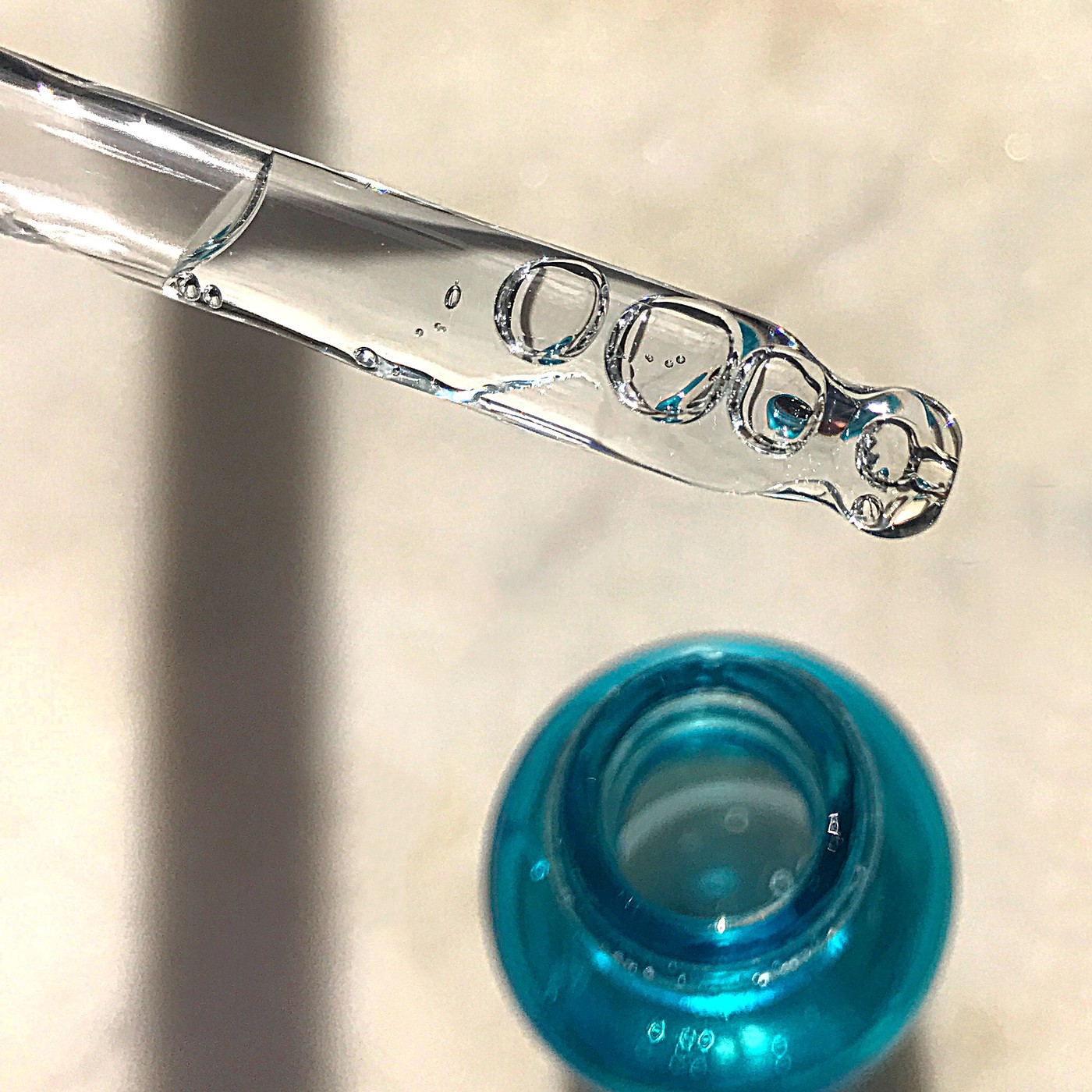 My skin looks very plump and fresh after using this.  As far as calming and anti-inflammatory benefits, this does hydrate my skin so well, that it soothes irritated spots.   I love that this is more than just a regular HA product ~ its main focus is panthenol and malachite along with all of those peptides.  If you are looking for a hydrating serum that isn't thick, gloppy, sticky, pills or worse, so lightweight that your skin doesn't even think anything was applied to it, Naruko AM/PM Copper Peptide & B5 Repairing Serum is one you should try and it is very affordable. 
I am currently testing out two more of Naruko AM/PM RX  products ~ RX 10% B3 Glow Energy Serum and RX Bakuchiol + VA Wrinkle Care Serum and I am using them together for maximum effects.  I can't wait to share my results with you! 
Where to Purchase
You can purchase this and other AM/PM RX products at Naruko USA and Naruko Canada
Save  10% by using my promo code of  CouponCode0527  either Naruko Canada  or Naruko USA.  I don't make any commissions off the code.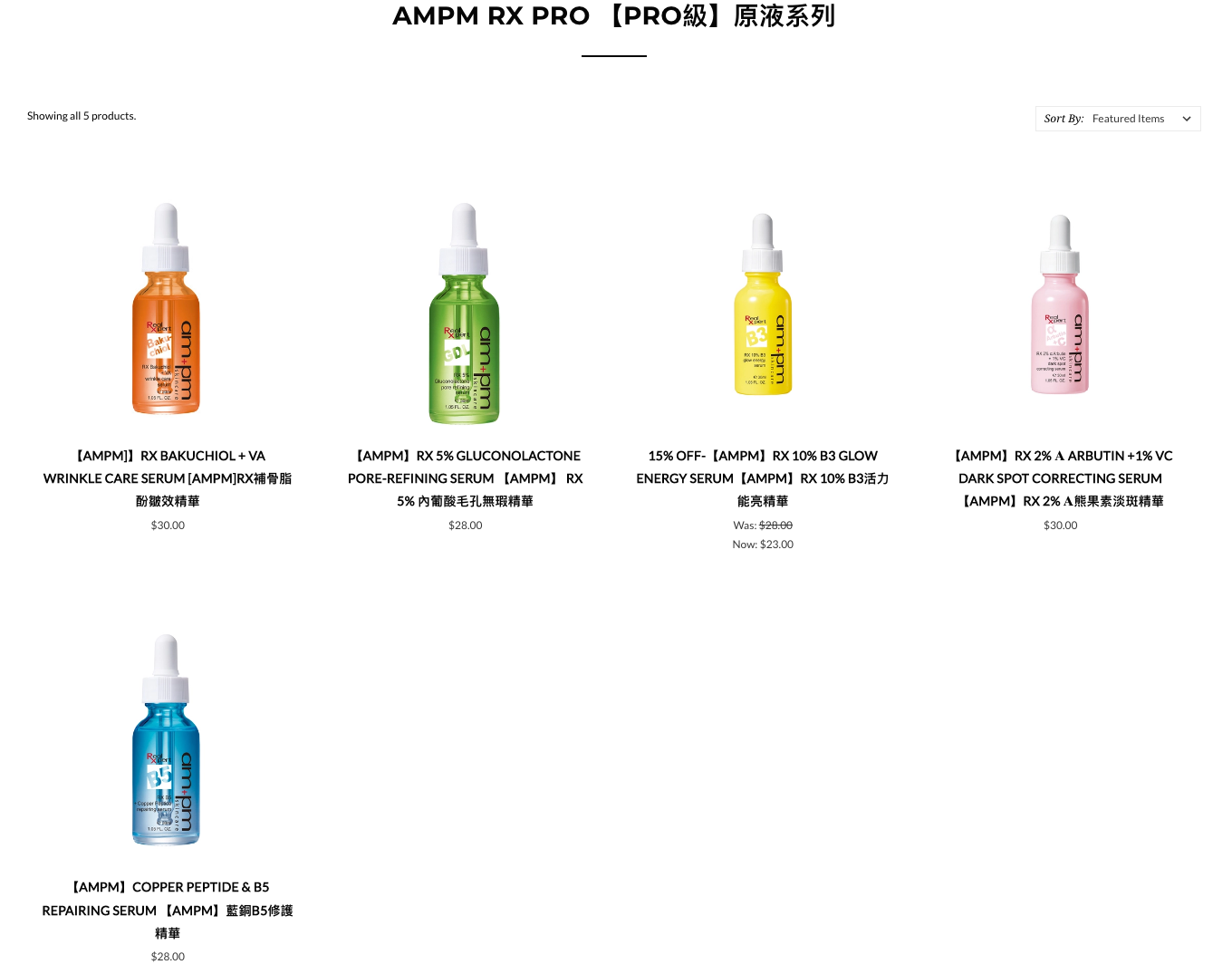 Naruko USA offers flat rate shipping of $6.99 for orders under $74.99 and free shipping for orders over $75.00.   Naruko Canada is a bit more complicated so I did a screen shot here of their shipping rates.

Check out my other Naruko reviews too ~ you might find your next HG product! 
[ products received complementary ]