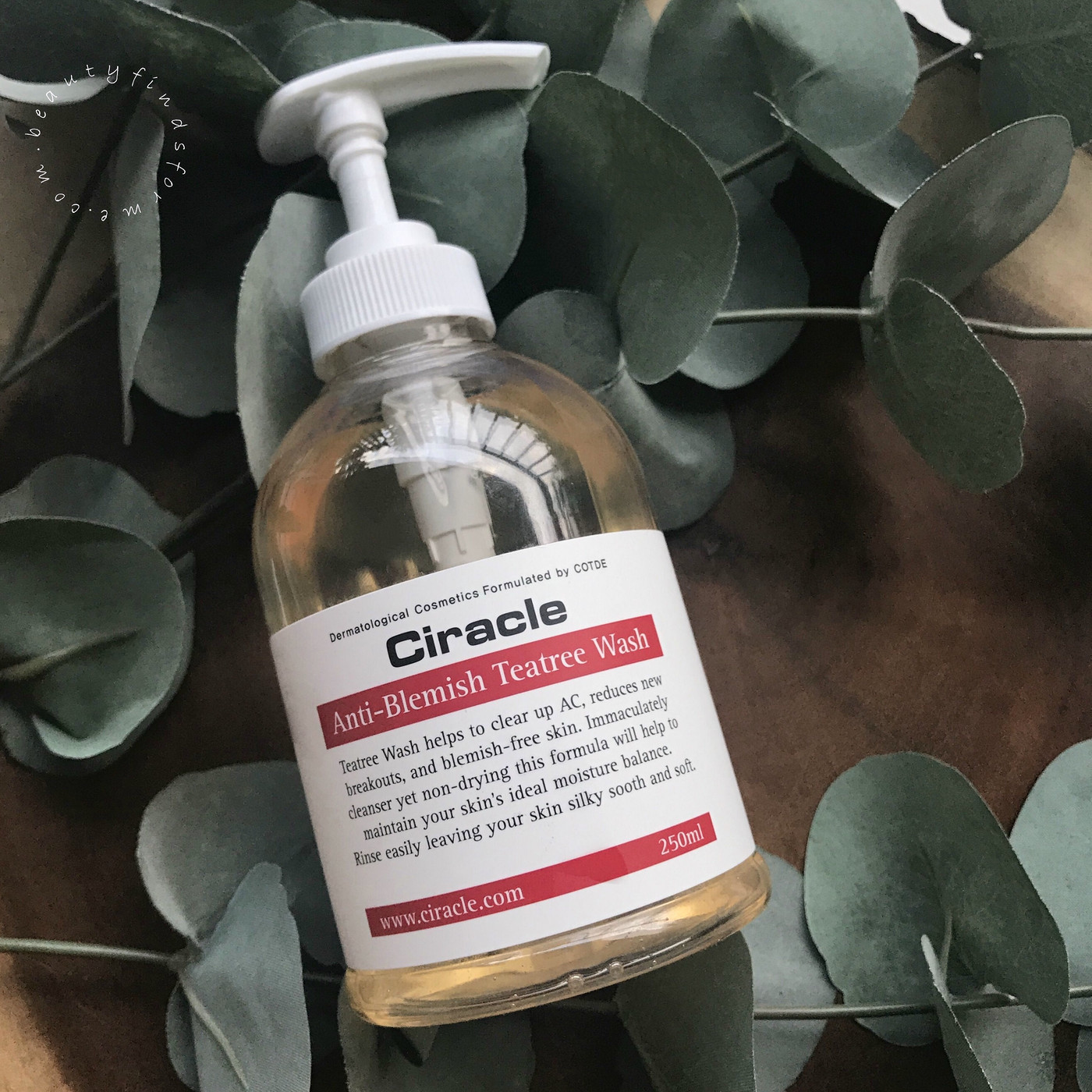 cosRX is the parent company to Ciracle and I love Ciracle's Anti-Blemish Tea Tree Cleanser, which is already a low pH, gel cleanser  and  I love this cleanser SO much that I have reviewed it several times but never dedicated a full blog review on its own  This is a holy grail item for me in the summer months and I hope Ciracle never stops making it.  Jolse sent me this beautiful gel cleanser to me for review purposes.
Skin type/concerns:  Oily, aging, blemish prone, pores, hyper-pigmentation, fine lines and wrinkles. 
I received some of these products complementary to review and was not paid.  All reviews are my own honest opinion and  I never have been asked to write copy for a brand.  This blog post might contain promo codes, affiliate and referral links, which using my links will help generate a small commission that helps support my blog at no extra cost to you.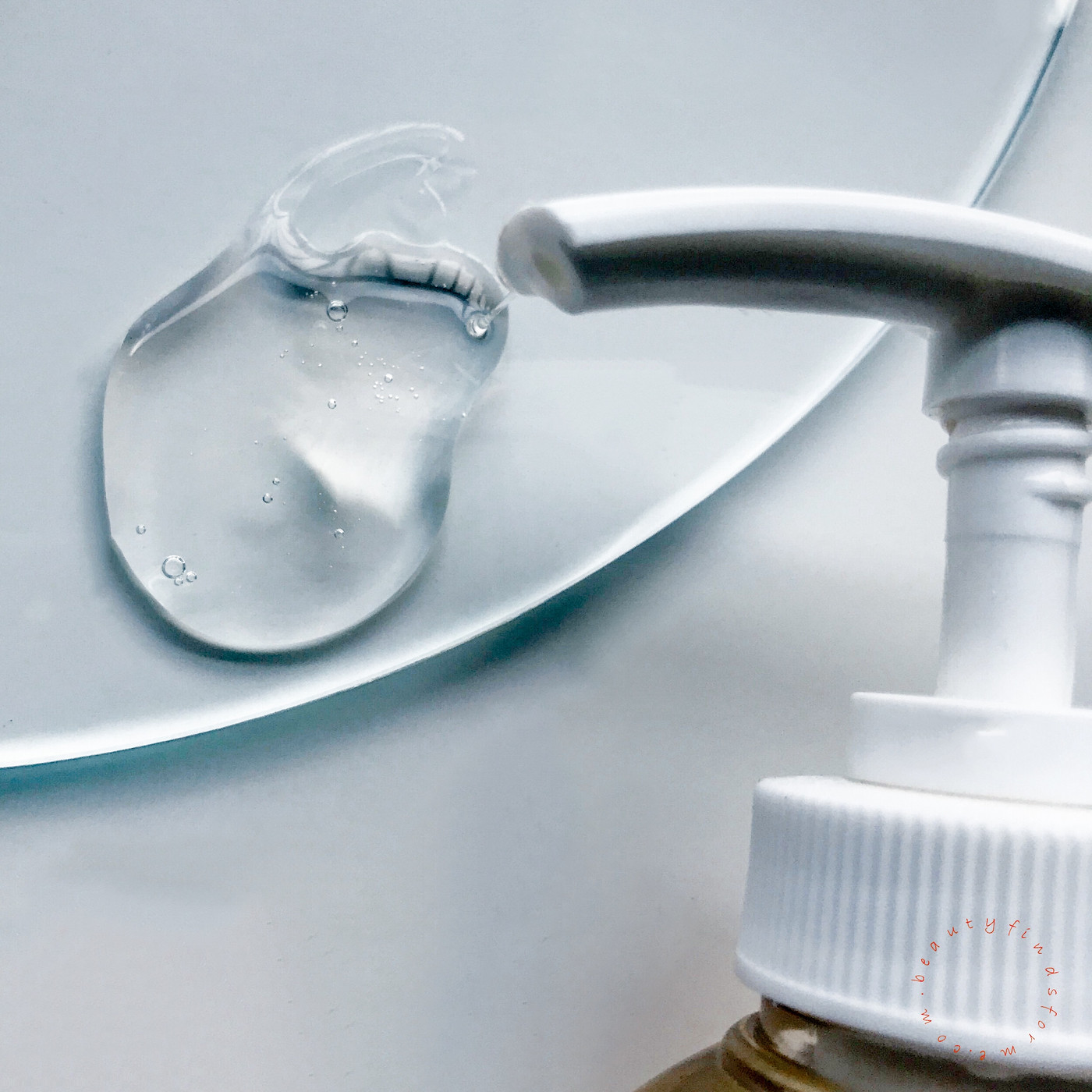 Why is this my HG cleanser for summer time?  Well, warmer weather means that my skin decides to become a grease pit and everything slides right off my face in this hot humid weather.  Your oil production increases 10% to 20% for each degree the temperature of your skin rises.  Hot weather is not a friend to my oily skin, so I turn to tea tree products more often during warm months as it really helps keep the oil on my skin under control and fights blemishes.  Oh and just so you know, if you think zits go away once you get wrinkles, you are sorely mistaken.  I get both, so lucky me!
Tea tree oil has been known by native Australians for centuries as an all purpose "cure-all" remedy  in medicines due to its powerful antimicrobial properties.   Tea Tree oil is extracted by using steam distillation from twigs and leaves of melaleuca alternifolia,  tea tree ~ not to be confused with tea that you drink.  Tea tree oil is used for many infections and diseases due to its healing and disinfectant properties ~ antibacterial, fungicide, antiseptic, antimicrobial, antiviral and can help speed up wound healing and reduce scarring, as it is a cicatrisant.  It helps with preventing dry, flaky skin and because of its antibacterial properties, can help heal current blemishes while reducing future blemishes and control excess oil.  It helps with rashes, allergic skin reactions and fungal infections, such as ringworm and athlete's foot.   It can also be used to help relieve achy sore muscles and feet, as it is an anti-inflammatory and can promote blood circulation to where ever you apply it.  Tea tree oil is for topical use only and should not be used directly on your skin full strength.
Tea tree oil has made an amazing comeback in skincare products ~ prior to antibiotics, tea tree was used quite a bit in as a skincare remedy but penicillin and other synthetic antibiotics put baby in the corner for a few decades.  Since overuse of antibiotics now can fail due to bacteria becoming resistant and immune to synthetic antibiotics,  tea tree has gained more prominence for its anti-bacterial, anti-fungal, and anti-septic qualities.  Unlike synthetic antibiotics, natural tea tree can thwart bacteria from becoming immune to its anti-bacterial properties.
What else is in here?  Willow bark extract is a natural source of BHA, an acid which helps clean out your pores, removing oil, dead skin cells and debris, while acting as a natural astringent.  Chinese sumac is great for blemish prone skin as it is anto-oxidant, anti-inflammatory and anti-microbial. Surfancant sodium laureth sulfate, which  is not a bad sulfate at all and should not be confused with sodium lauryl sulfate. Cocamidopropyl betaine is  medium strength surfactant and emulsifier while disodium laureth sulfosuccinate is another low-irritating surfactant. 
Ingredients: purified water, sodium laureth sulfate, glycerin, propylene glycol, cocamidopropyl betaine, sodium chloride, PEG-120 methyl glucose dioleate, disodium laureth sulfosuccinate, phenoxyethanol, butylene glycol, portulaca oleracea extract,  melaleuca alternifolia (tea tree) leaf oil, methylparaben, disodium EDTA, rhus  semialata gall (Chinese sumac) extract, salix alba (willow) bark extract, citric acid, sodium carbonate, sodium benzoate   cosDNA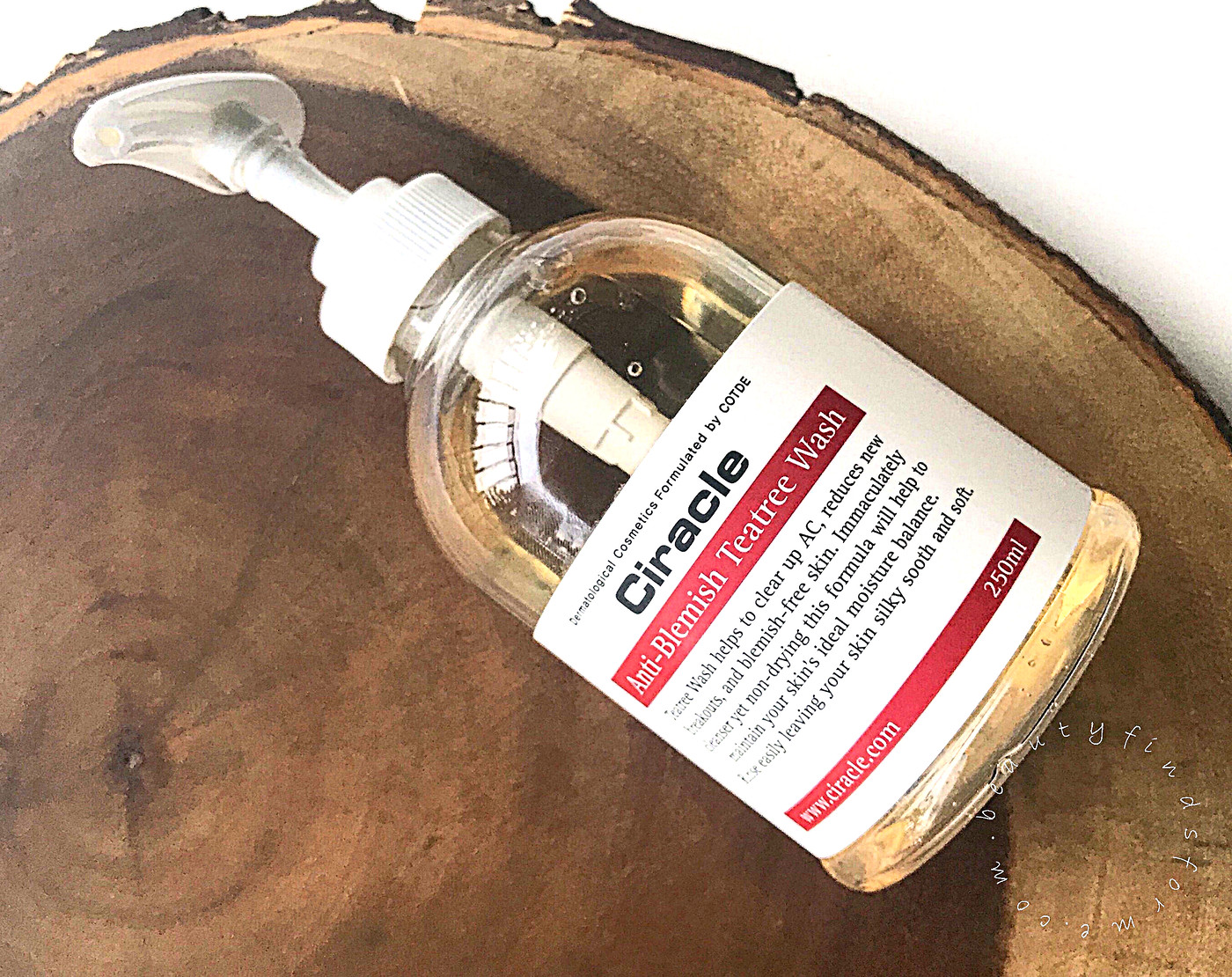 This comes in a HUGE 250mL  plastic bottle with a pump applicator.  It is not travel friendly as all, so if I am on vacation, I will decant this into a smaller bottle.  I remember when I first purchased this, I thought it was supposed to be a body cleanser as it is so huge, but it is a facial cleanser!  I guess you can use it on your body as well, if you suffer from body blemishes.  Ciracle Anti-Blemish Tea Tree Cleanser has a pH level of between 5.5 to 6 and it has a lovely pale golden color in a gel formula.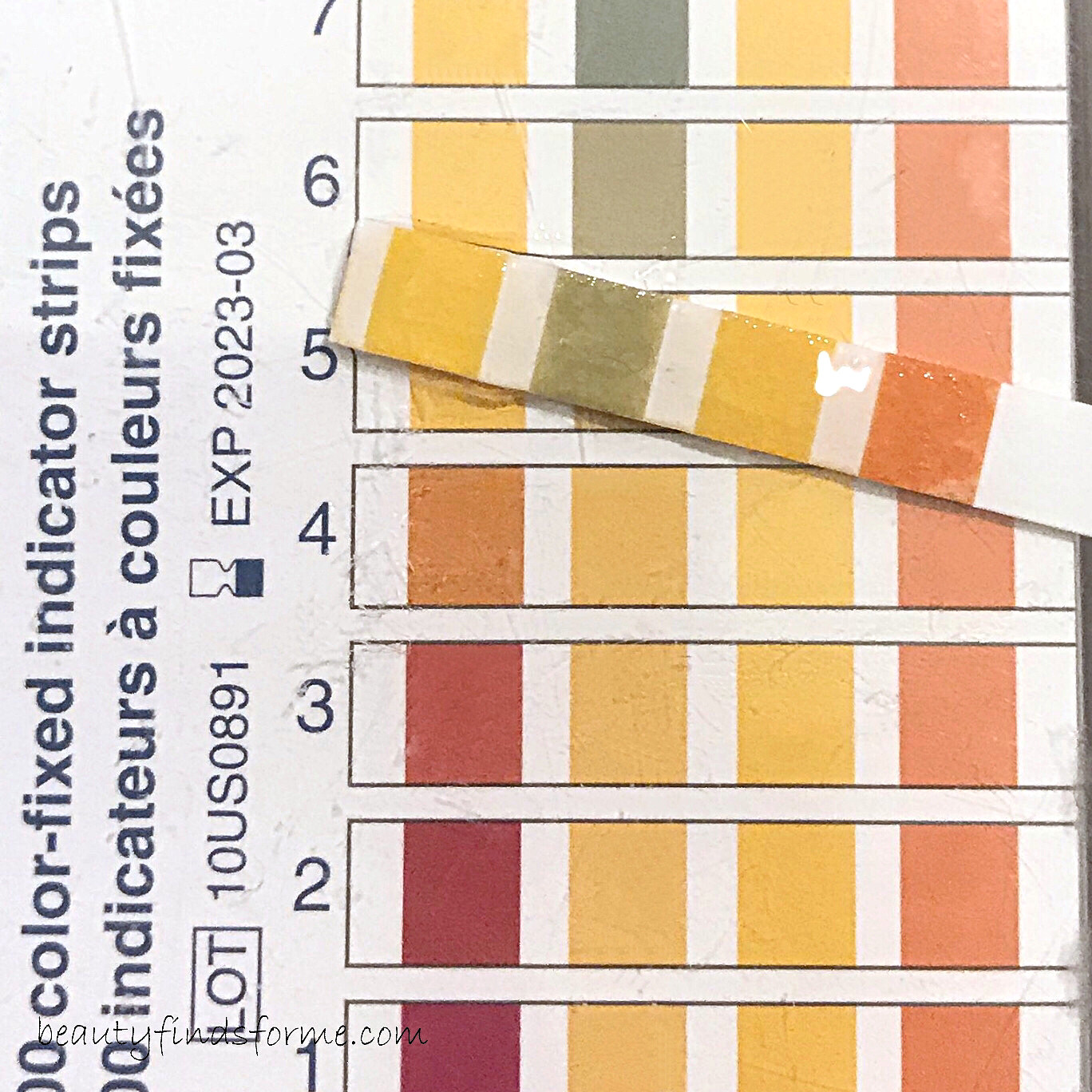 This does smell like tea tree oil, so if you hate that smell, you might wish to avoid it.  Fortunately, I like tea tree scents, so this does not bother me.   I do think that this is a cleanser that blemish-prone and oily skinned folks should consider, despite the scent.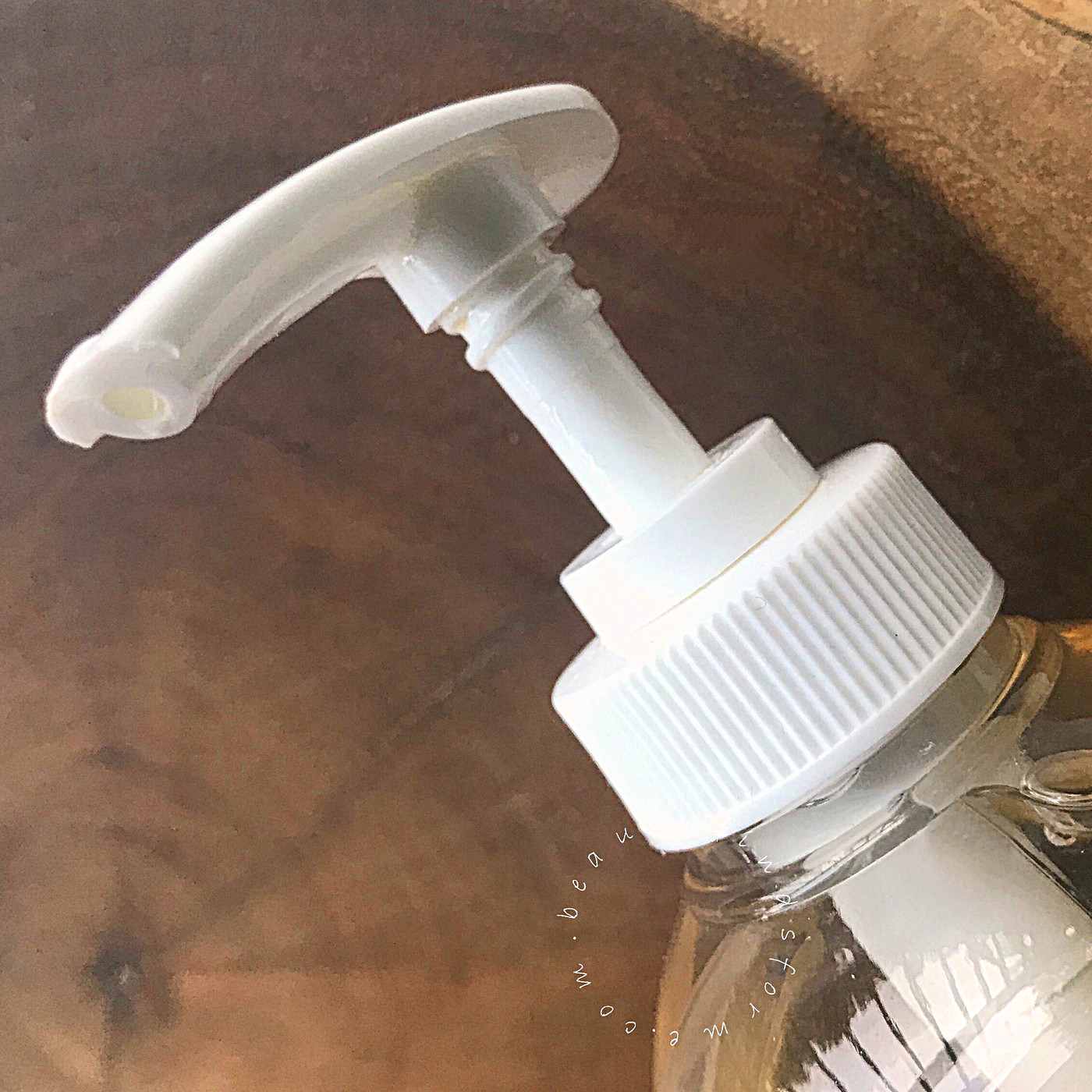 The gel is a bit runny on the skin and it does later up when I use my Foreo ~ you can use any cleansing device.  This is not thick foam, but a very light foam and it really cleans my face well without making it feel dry or tight.   It has a great refreshing and cooling effect on my skin and it is one of my absolute favorite gel cleansers for the summer time.  I do know that some people find this too drying, but if you are oily skinned or have lots of blemishes, I would recommend this ~ the pH level is low enough and you can always apply a booster or toner right away on your skin.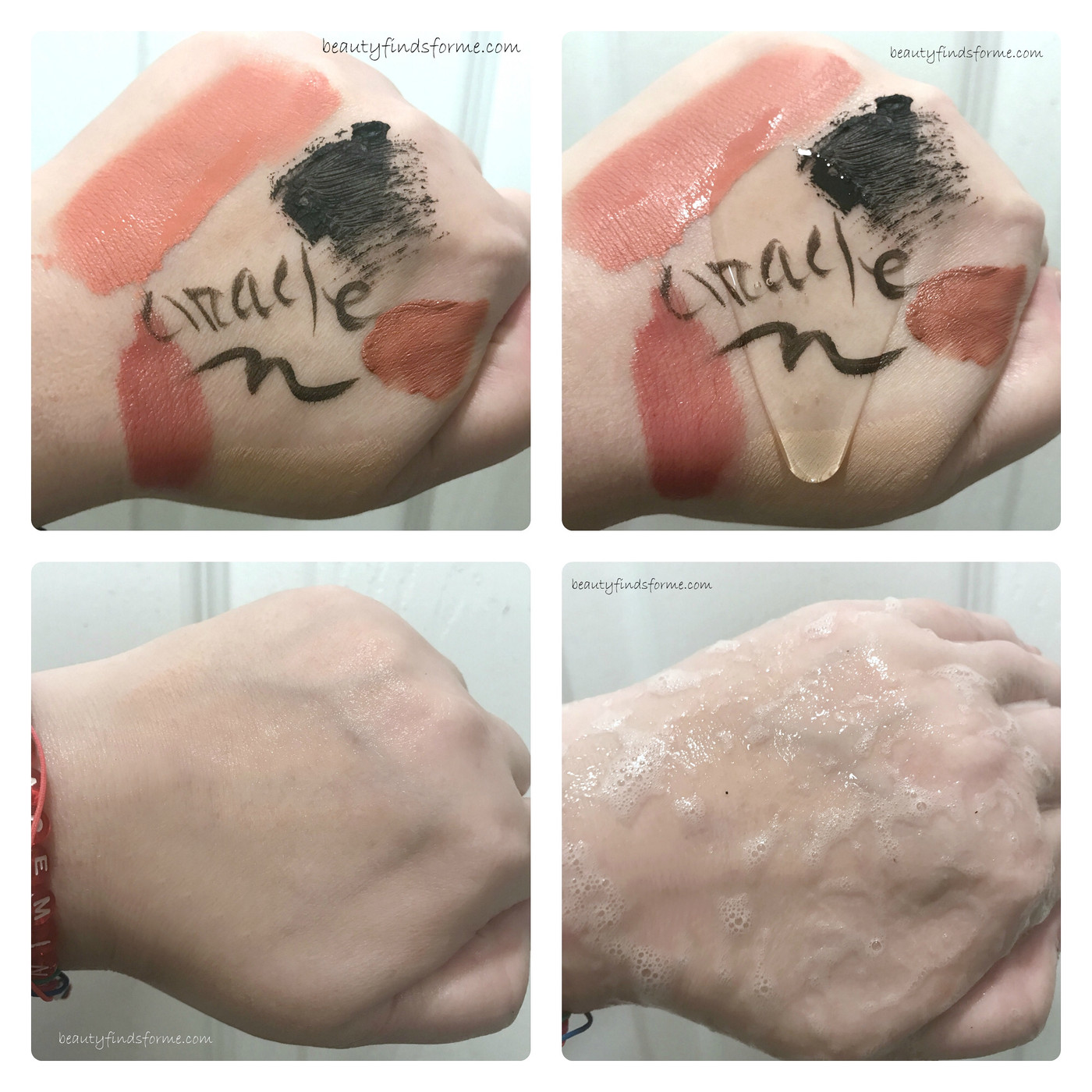 If you are looking for a replacement for cosRX Good Morning Cleanser, I highly recommend this one by Ciracle.  I don't think it gets enough love or attention in the K-Beauty world and I am perplexed by that as I feel in love with this the first time I tried it!
Where to Purchase
Jolse carries this lovely cleanser by Ciracle (click here to purchase) for a little over $17.00  USD. Jolse offers free shipping plus gives a lot of samples out ~ the more you purchase, the more samples you get! Please note that the prices do fluctuate a little bit due to the WON to USD exchange rates. 
Make sure to check your coupon zone (click here) for money saving discounts. You need to log into Jolse first, then download the coupons before you use them. Coupon savings usually are $5.00 off a $50.00+ purchase, 5% off $100.00+ purchase and 10$ off a $200.00+ purchase

[ products received for review purposes.  blog post contains affiliate links ]