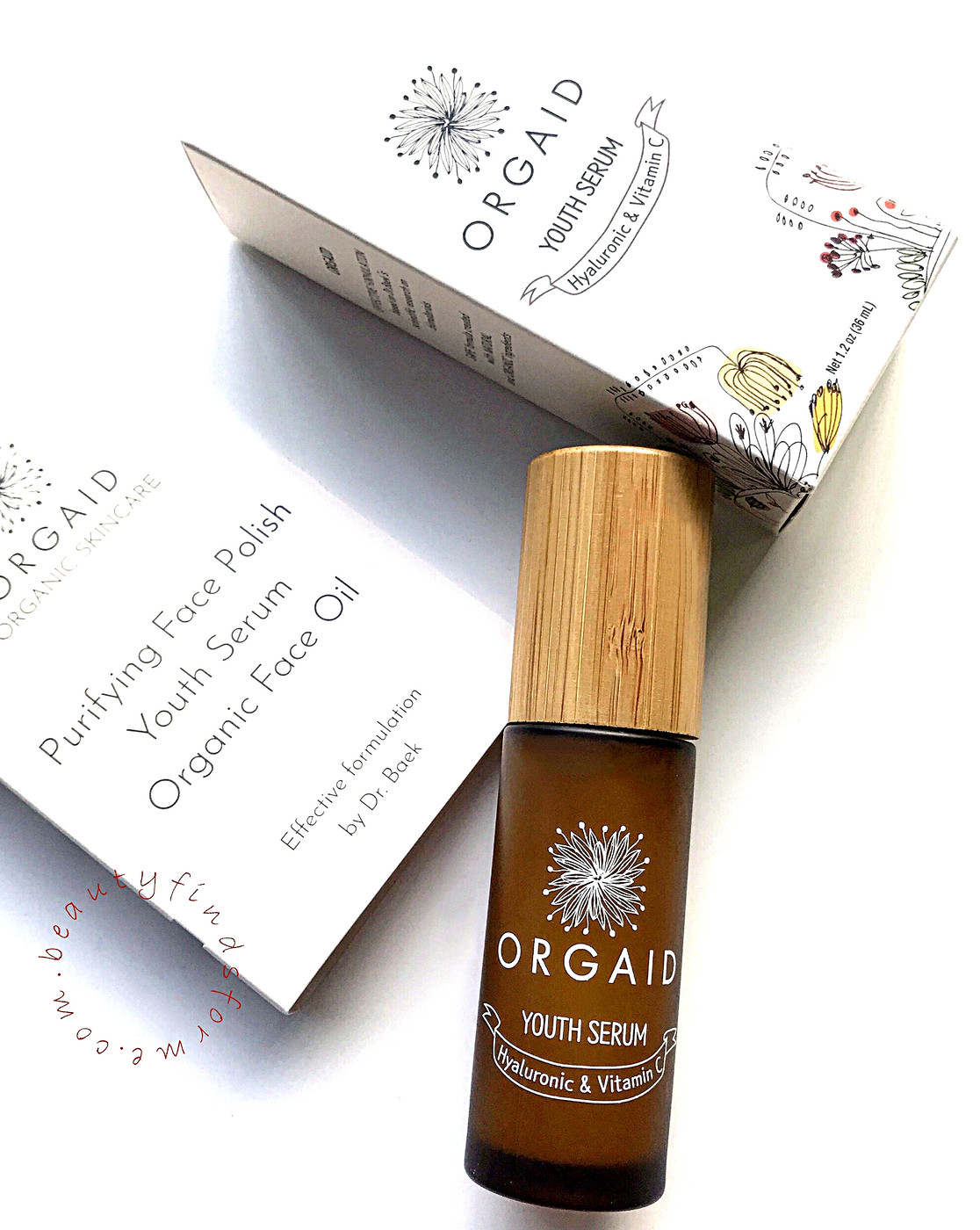 I have tried Orgaid's sheet masks in the past as well as their facial scrub, s so when they asked me if I would be interested in a new serum to try out, I said yes!   Orgaid is based in the USA and they were the first to create an organic and made in the USA sheet mask.   This serum was provided   free to me in exchange for an honest and unbiased review
Skin Type/Concerns: oily, blemish prone, aging concerns, pores, fine lines/wrinkles, hyper-pigmentation
I received these products complementary to review and was not paid.  All reviews are my own honest opinion and  I never have been asked to write copy for a brand.  This blog post might contain promo codes, affiliate and referral links, which using my links will help generate a small commission that helps support my blog at no extra cost to you.
Who is Orgaid?  It is a company that started recently, located in Illinois, wanting to provide the best skin care products with organic ingredients.  Their founder, Dr  Ian Baek,  has a PhD degree in Department of Materials Science and Engineering form University of Illinois at Urbana-Champaign in 2015.  He has spent the last 8 years discovering  new bio-materials and nano particles which this research has contributed to Orgaid and only using certified organic botanical ingredients for their products.

Orgaid has created other skincare products besides this serum  ~ they have a facial scrub, which I have tried (see review here) and facial oil, along with their cult classic sheet masks (review here).  I was really interested in this serum as it has both hyaluronic acid and vitamin C in one product.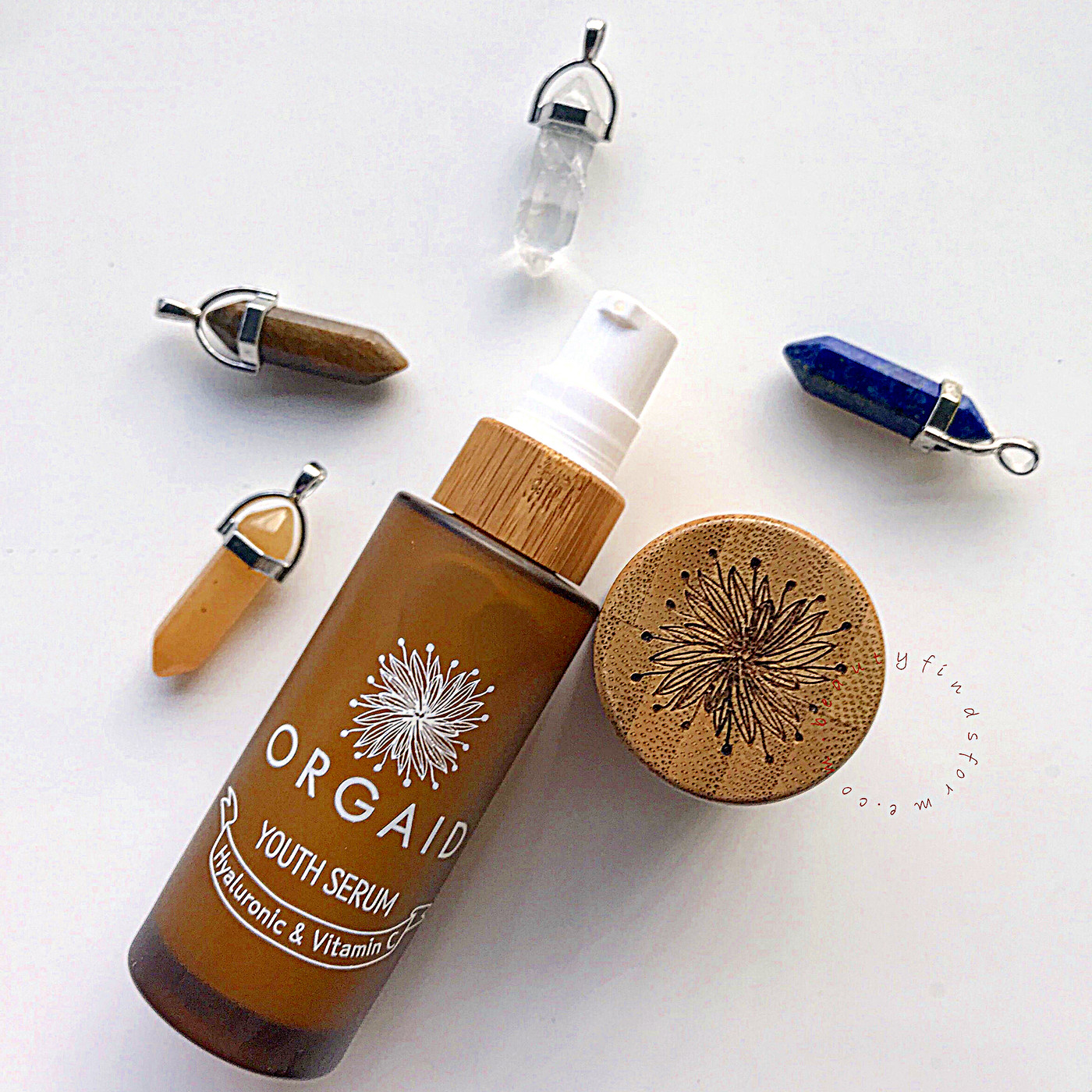 There are two brightening antioxidants in here ~ powerful niacinamide acts as an anti-inflammatory, improves your skin elasticity, enhance the skin barrier function and also it helps to even out skin tone and reduce post-inflammatory hyper-pigmentation. Ascorbyl glucoside is your vitamin C in here ~ vitamin C is a powerful antioxidant that is helps brighten and lighten hyper-pigmentation by inhibiting the formation of melanin , which causes those dark spots. Hyaluronic acid is an intensive moisturizing ingredient which bonds water to keep skin hydrated.  It is one of my favorite hydrating ingredients! 
What else is in here? Popular antioxidant arginine promotes collagen production and pomegranate  will also help promote collagen production to help skin become firm and hydrated. Pomegranate also is an antioxidant with a rich source of vitamin C.  Aloe vera is a powerful moisturizer that doesn't leave your skin feeling oily or greasy. It soothes, treats inflammation, helps speed up skin healing and also has a plethora of antioxidants to  help improve your skin's firmness and keeps your skin moist and hydrated.  
Jojoba oil is both a moisturizing and skin softening ingredient and helps skin cells attract and keep moisturize.  It also penetrate your skin easily, aiding skin's increased flexibility and elasticity. Rosehip oil contains vitamin A to promote healthy skin cell rejuvenation, repairing scar and sun damaged skin, along with vitamin C.  Rosehip hydrates your skin and doesn't clog pores
This has vitamin C rich lemon hydrosol and calming lavender hydrosol.   A hydrosol are the waters produced when plant materials are being steam distilled for essential oil extracts. Lavender is also a  antibacterial, antiseptic and anti-inflammatory.  Rosemary also has antiseptic and anti-oxidant benefits that will combat free radicals
This serum does contain orange peel and geranium EO  and is free from parabens, formaldehyde,  alcohols, phthalates,  sulfates and  synthetic fragrance. This product is vegan and there has been no animal testing conducted.  This serum is made with 80% organic ingredients, using the term organic based on California Organic Products Act (COPA). Organic Processed Product Registration (OPPR) number is 99498.
Ingredients: Water, Organic Aloe Vera Leaf Juice, Organic Glycerin, Organic Lemon Hydrosol, Organic Lavender Hydrosol, Organic Jojoba Oil, Niacinamide (Vitamin B3), Ascorbyl Glucoside (Vitamin C), Hyaluronic Acid, Organic Rosemary Extract, Caprylyl Glycol, Phenylpropanol, Carbomer, Arginine, Organic Orange Peel Extract, Organic Pomegranate Extract, Organic Rosehip Extract, Organic Lavender Extract, Organic Geranium Essential Oil, Xanthan Gum  cosDNA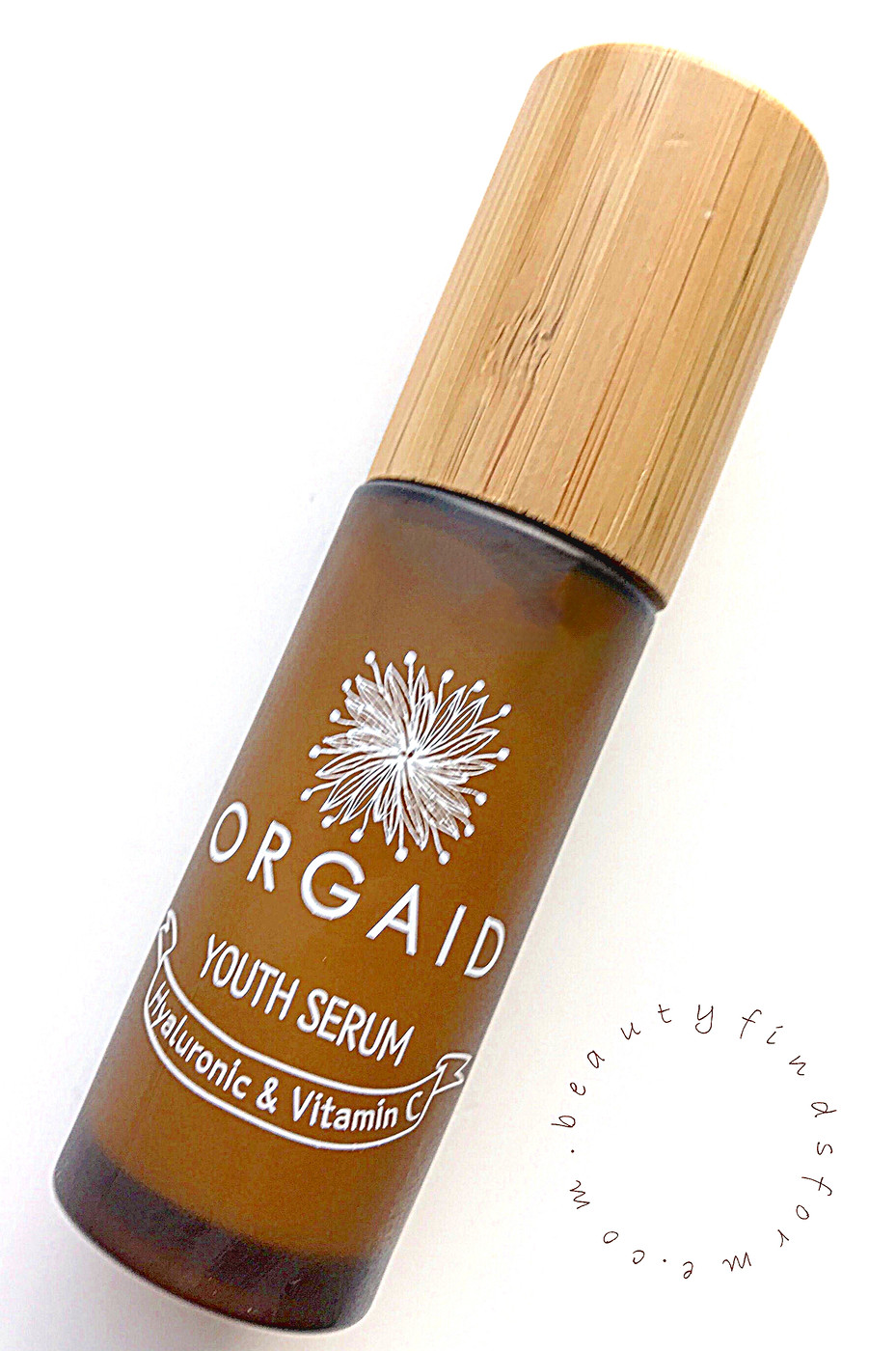 This serum comes in a beautiful slim bottle with a wooden cap.  The top of the cap has Orgaid's logo laser cut into it.  This has a pump applicator which dispenses nicely, without squirting the product all over the place.  The serum has a lovely light gel texture with a slightly milky color.  The scent is to die for ~ it's that geranium EO, so it has that spicy woodsy floral scent to it ~ it is not overpowering at all.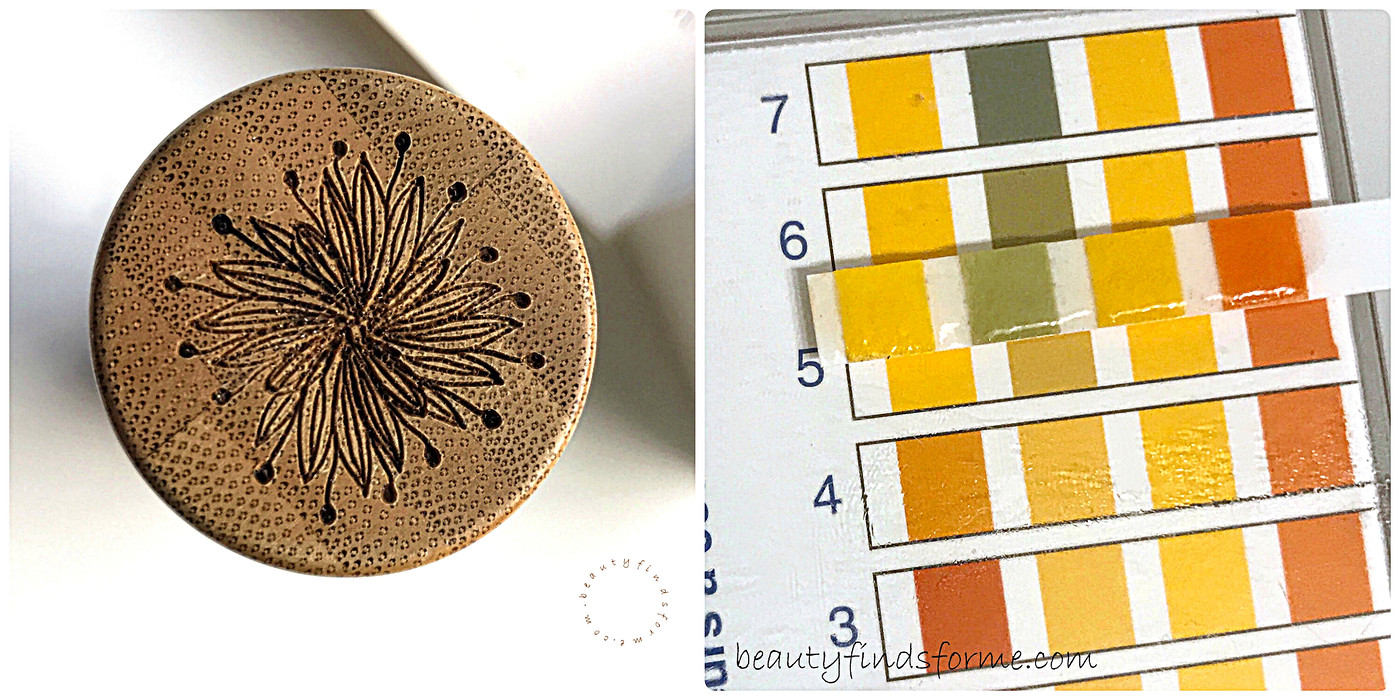 Orgaid Youth Serum has a pH level just under 6, so I do not expect this to be irritating like other vitamin C's with lower pH levels.  That said, I do not expect it to be a brightening powerhouse and it isn't.  What it does excel at is its hydration ~ this gel texture turns into water droplets on my skin before absorbing quickly.  There is no tacky, greasy or oily residue, just nice hydrated, soft and supple skin.   As it is so hydrating, I find it does help plump up fine lines and wrinkles. 

Overall, I really enjoyed this serum as a much needed hydration step in my skincare routine.  That said, its price point might seem a bit higher than most current hydrating serums ~ it is $62.00 for 36 mL/1.2oz (click here) but it is an organic, vegan and cruelty free product that is also eco-friendly, so take that in account.  Most brands in that category are going to be in that price range, so it isn't that outrageous.   Have you tried Orgaid's products yet?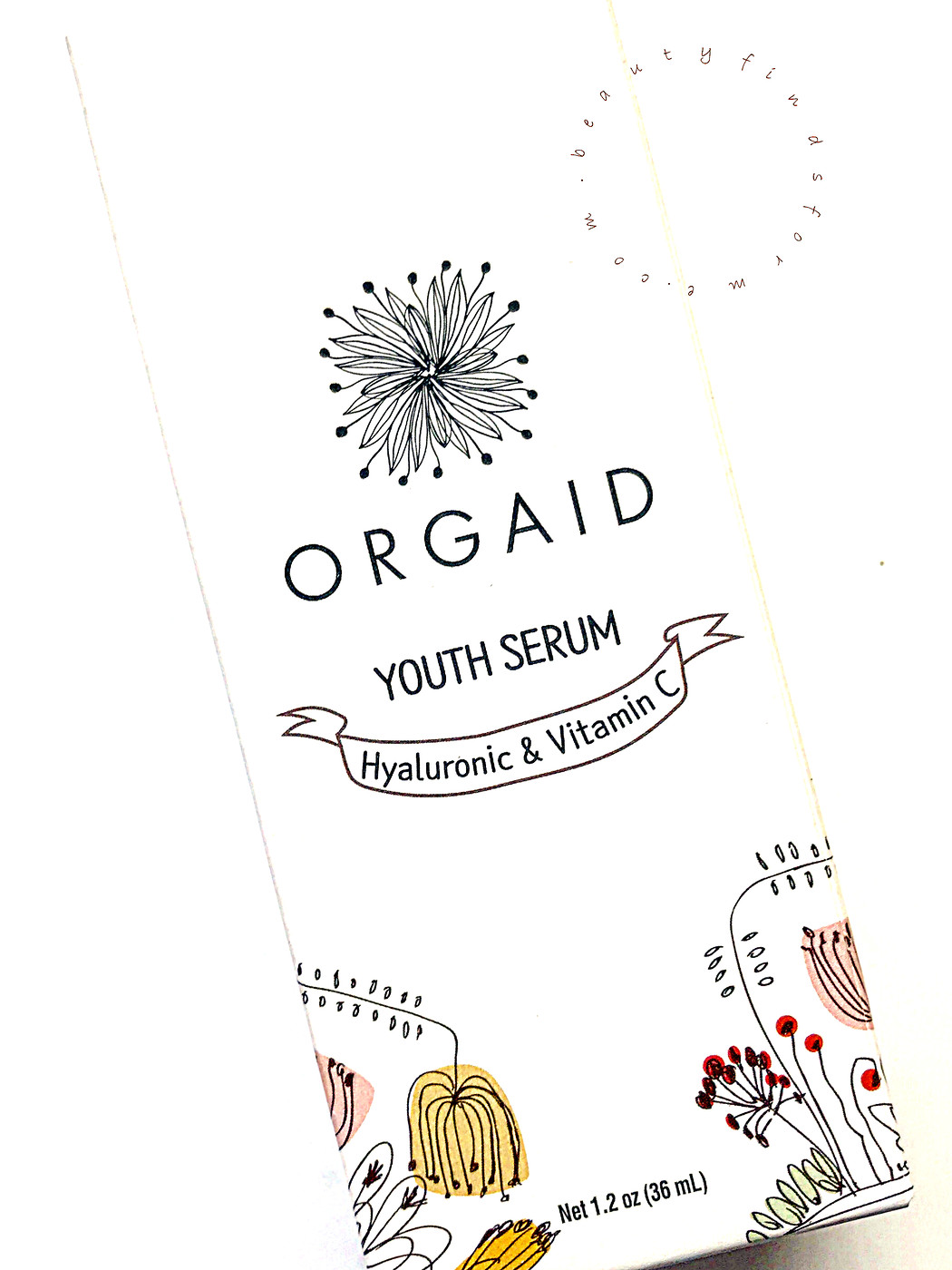 [ this product was received complementary in exchange for my honest and unbiased opinion ]