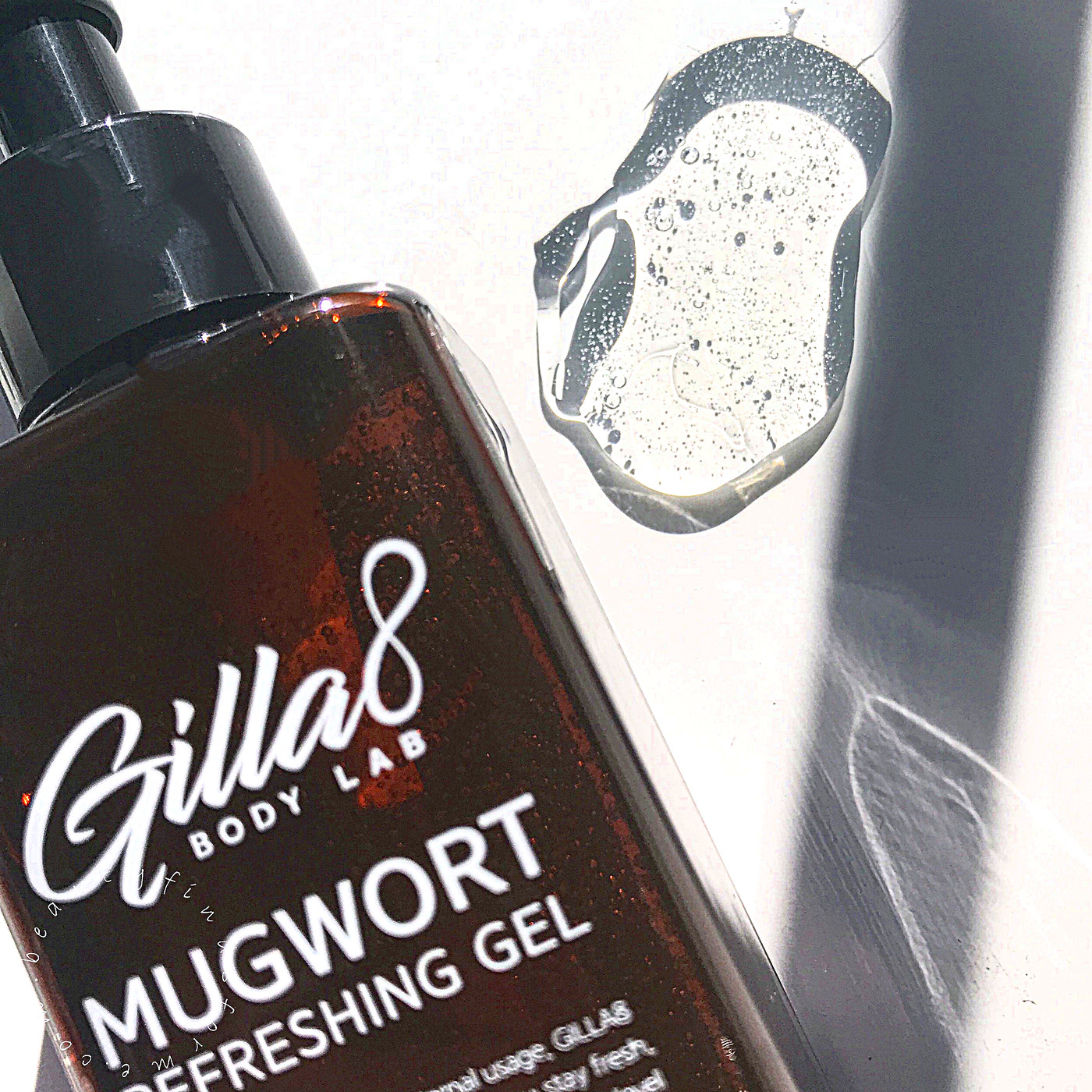 Since mugwort is the "IT" ingredient of 2019/2020 and we all need a little calming right now in the midst of the Coronavirus pandemic, why not talk about a feminine cleanser? I have never heard of the brand Gilla8, so let's find out a bit more about this brand.  Gilla8 Skin Lab/길라에잇  is a vegan brand, using plant life-based ingredients to create beauty solutions.  Gilla8 are sight impaired friendly, as they put braille lettering on both the boxes and the products themselves.  Gilla8 is committed to the idea that nature  should be preserved and protected for future generations. Humans and nature should be able to coexist peacefully and they promote eco-tourism. Jolse carries this brand, including skincare products and this item ~  Gilla8 Mugwort Refreshing Gel.  Jolse sent me this for review purposes. 
I received these products complementary to review and was not paid.  All reviews are my own honest opinion and  I never have been asked to write copy for a brand.  This blog post might contain promo codes, affiliate and referral links, which using my links will help generate a small commission that helps support my blog at no extra cost to you.
My skin type and concerns:  Oily, aging, blemish prone, pores, hyper-pigmentation, fine lines and wrinkles.
Okay, why USE a feminine wash?  Why can't bar soap be enough? Well, it's complicated and it all depends on YOU.  For me, I like using a feminine wash when I am on antibiotics as the good bacteria in your body gets destroyed with the bad bacteria ~ which causes yeast infections.  I find that I like a feminine wash instead of bar soap as it is more pH balanced and formulated for the delicate skin ~ your vulva.  Oh, and guys?  You can use it too!  Delicate skin and all!  Also, because feminine washes are normally lower in pH levels, they also can be used on your face!  There is nothing in this gel cleanser that states that it is only for your private areas, so go and use it on your face as well ~ I did!
What's in here?  Well, it has a slew of ingredients beneficial to hydrating and soothing, not only for your vulva but your face:
Amino acids are in here: arginine promotes healing and detoxes your skin; betaine acts as a humectant and anti-irritant, providing silky smooth skin while soothing skin; adenosine became popular after it was found to help improve the reduction of wrinkles, smoothing your skin and anti-inflammatory.
Allantoin moisturizes, exfoliates and softens skin, making it look smooth and refined, while reducing and relieving irritation.  Sea buckthorn (hippophae rhamnoides) contains vitamins C, A and E, beta carotene, minerals, amino acids and fatty acids. It is known for its antioxidant properties to help slow down aging and to regenerate new skin cells, while penetrating deep into your derma layer and locking moisture inside.  Shea butter protects and repairs skin, while lightweight, hydrating sunflower seed oil contains high concentrations of antioxidant vitamin E and omaga-6 fatty acids.
Lavender helps regulate the amount of sebum our skin produces. Lavender balances the oil production of the skin and also helps speed up wound healing. Rosemary has antiseptic properties, supports collagen growths and has antioxidant properties that will combat free radicals.  
image from jolse 
Chamomile  calms down the skin and relieve redness effectively as it has antioxidant, antibacterial and anti-inflammatory properties. It helps to relieve skin issues and irritations because it soothes and lessens swelling and redness, while healing skin and stimulating cellular renewal. This contains 100ppm of mugwort, which has  been used in traditional herbal medicine to help heal skin wounds and contains a rich source of antioxidants. Centella asiatica is a common herbal ingredient that is used medicinally to help speed up wound healing, such as blemishes and skin rashes. It also helps minimize the appearance of pores, and since it stimulates collagen production, it will make your skin more supple and firm.
Tea tree is used for many infections and diseases due to its healing and disinfectant properties ~ antibacterial, fungicide, antiseptic, antimicrobial, antiviral and can help speed up wound healing and reduce scarring. It helps with rashes, allergic skin reactions and fungal infections.  Licorice helps soothes and calms the skin, while acting as an anti-inflammatory and also reduces hyperpigmentation.
Hydrating palmitoyl pentapeptide-4 also tones and firms, Inca inchi seed oil helps regulate sebum production, firms, tones, soothes, prevents inflammation, softens, smoothes skin without clogging pores.  Moringa are purifying and have antiseptic benefits, with anti-inflammatory properties ~ helping with blemish care.  Avocados are rich in vitamins, minerals, essential fatty acids, proteins and beta-carotene, making it very nutritious for your skin.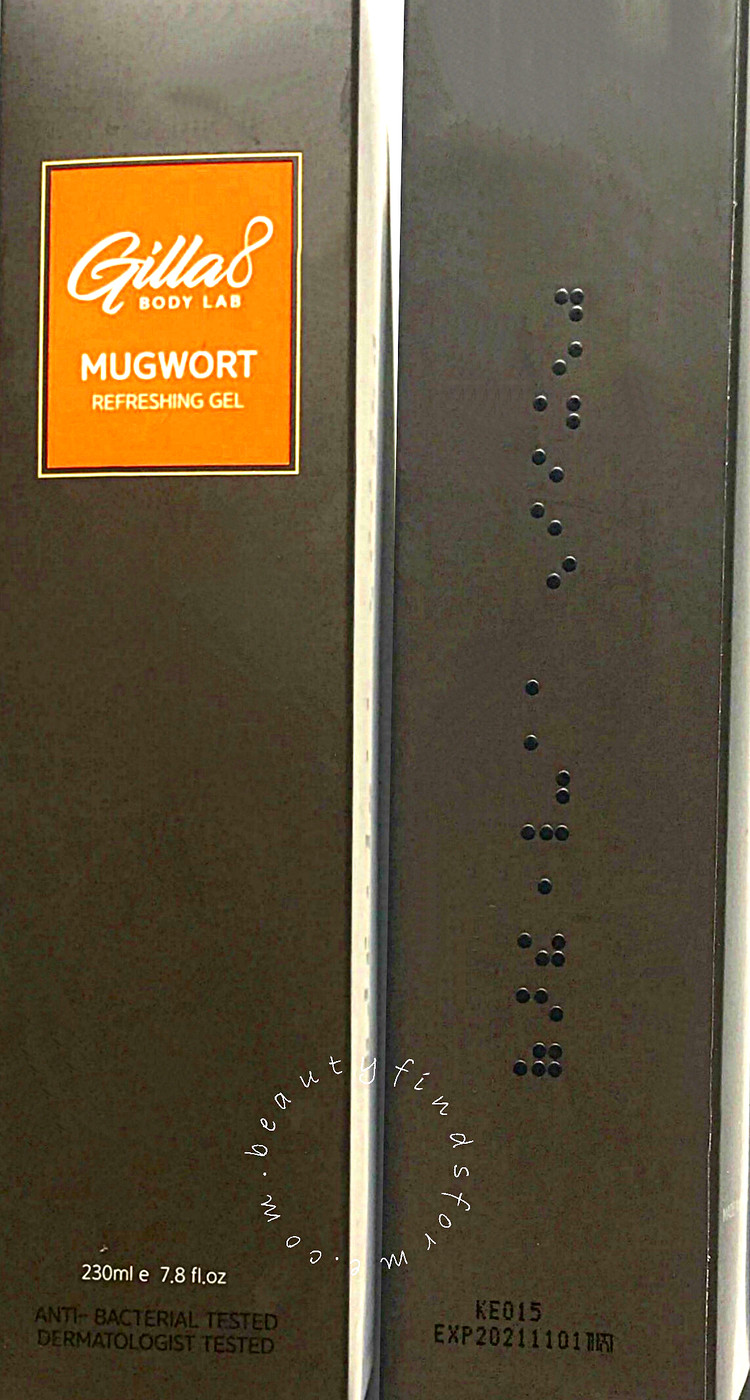 This cleanser is free from parabens, synthetic fragrances, phthalate, mineral oils, formaldehyde and cruelty free. It is vegan and EWG rated green ingredients. So you can see that this long list of ingredients is not only good for your nether region, but great for your face! Don't be afraid to use  it as a facial cleanser.
Ingredients: purified water, disodium cocoamphodiacetate, glycerin, potassium cocoylglycinate, acrylate copolymer, 1,2-hexanediol, butylene glycol, arginine, betaine, allantoin, ethylhexylglycerin, lavandula angustifolia (lavender) oil, adenosine, moringa oleifera seed extract, lavandula angustifolia (lavender) extract, rosmarinus officinalis (rosemary) leaf extract, centella asiatica extract, hippophae rhamnoides extract, artemisia absinthium extract, persea gratissima (avocado) oil, caffeine, anthemis nobilis flower extract, melaleuca alternifolia (tea tree) leaf water, glycyrrhiza glabra (licorice) root extract, butyrospermum parkii (shea) butter, plukenetia volubilis (inca inchi) seed oil, helianthus annuus (sunflower) seed oil, PPG-26-buteth-26, caprylyl glycol, palmitoyl pentapeptide-4  cosDNA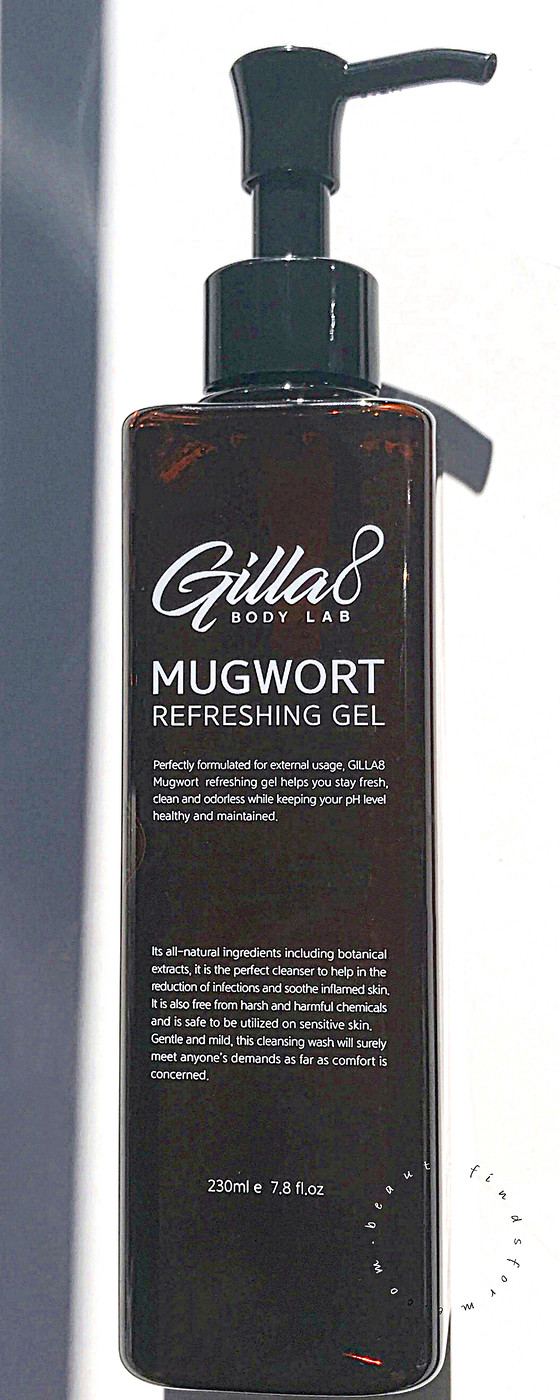 This comes in a tall brown plastic bottle, with a pump applicator.  There is braille lettering on the side as well.  The pump dispenses a medium weight gel that is crystal clear.  There is a slight herbal-lavender  scent to this ~ it is very faint, so it isn't heavily fragranced at all.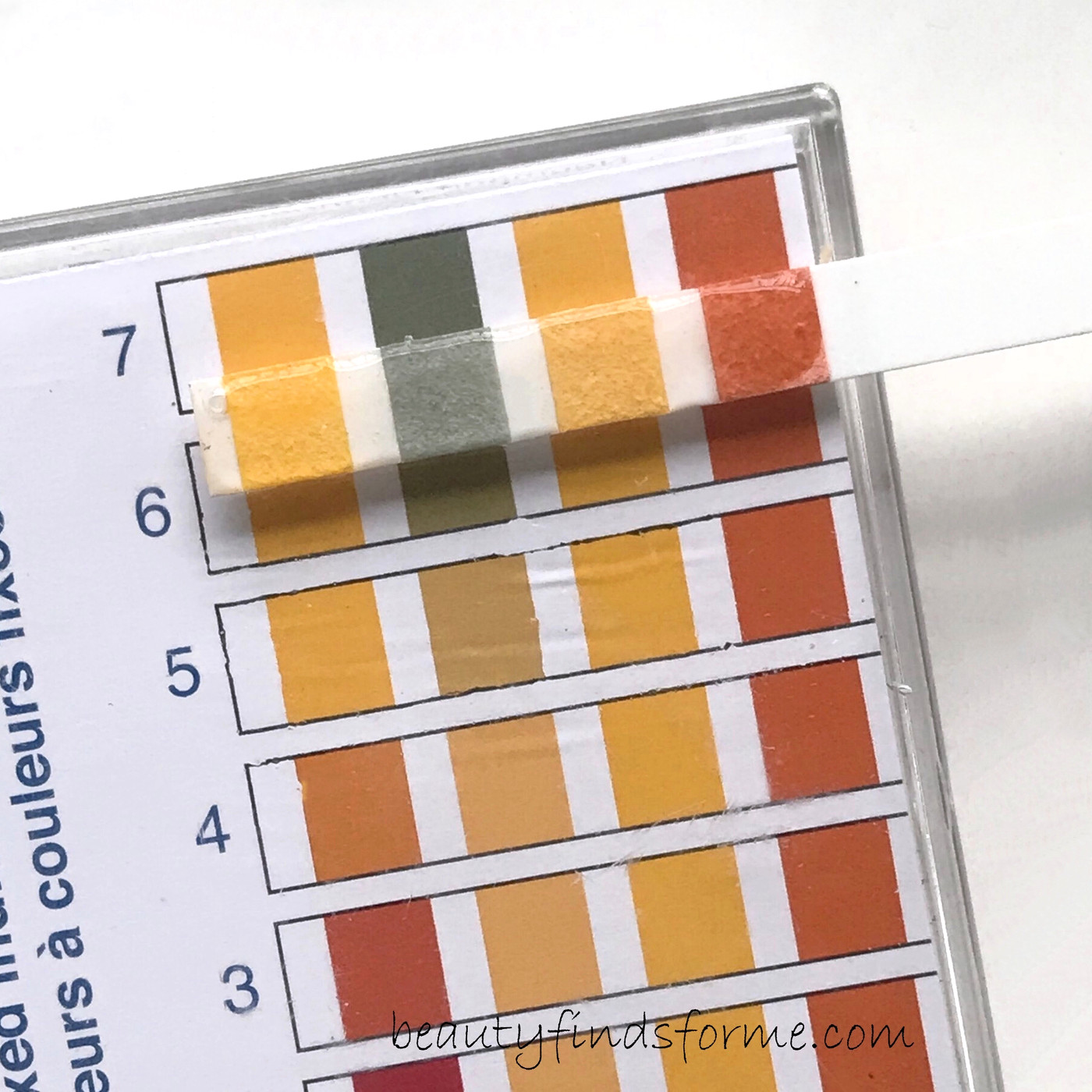 This clocks in at a pH level of about a 6.5, which is normally acceptable for most people.  With this being targeted as a feminine wash, I was hoping to see it be a pH level of 5 to 5.5.  That said, this does not irritate my skin at all and I like that Gilla8 has tested against bacteria ~ colon bacillus, bacillus pyocyaneus, candida albicans, staphylococcus aureus  ~  with a 99.9% pass rating.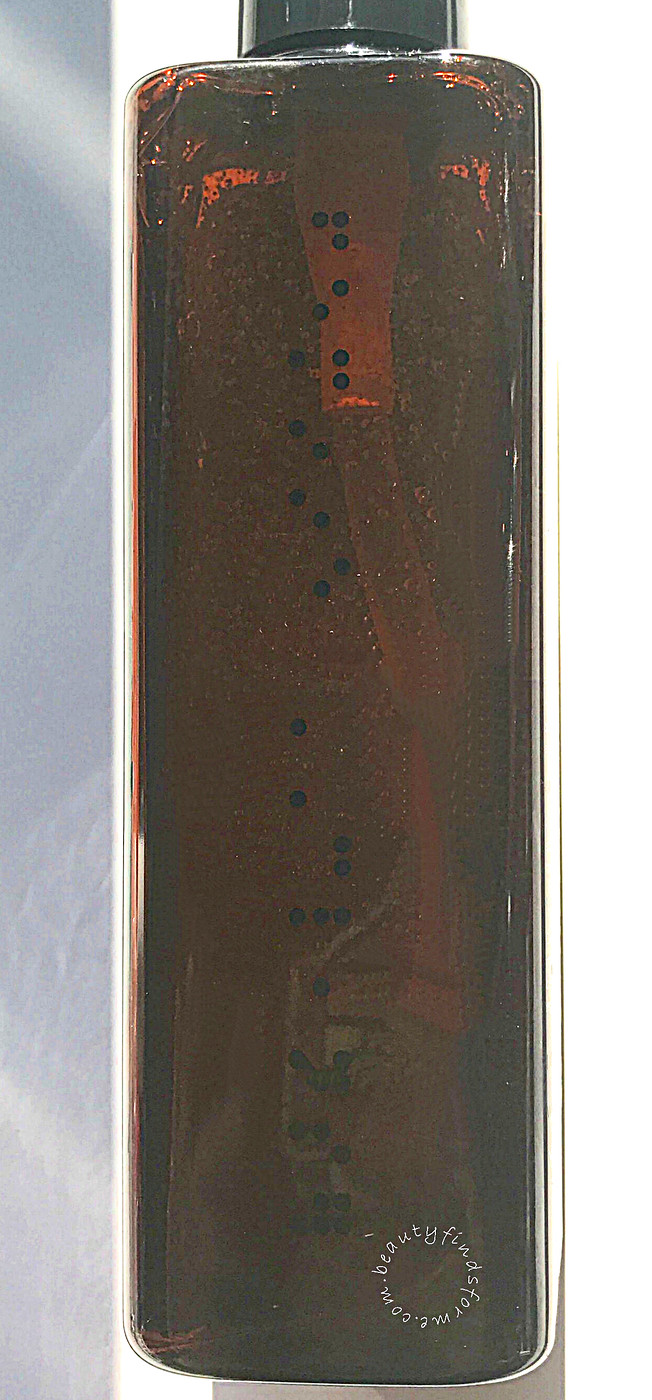 image from jolse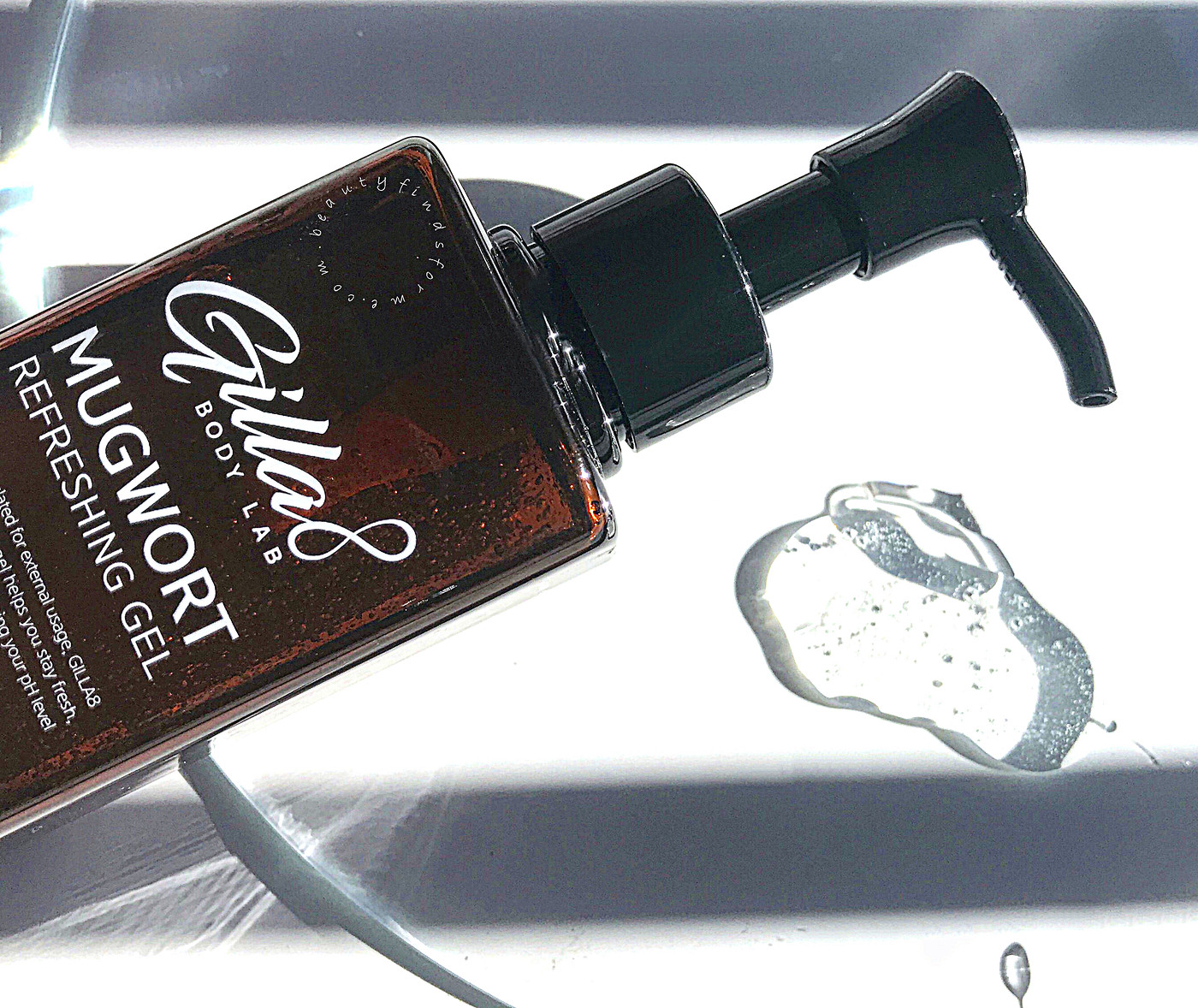 The way to use this cleanser on your Y-Zone is to pump 2 or 3 times into your hand, add a little water and foam it up. Then apply to your external area.  DO NOT put this inside your body ~ it is only for your vulva area and not internally.  Rinse off with warm water.   For me, this is a nice gel cleanser ~ it cleans without causing any redness and it helps soothe that itchiness that I get while I am recovering from a yeast infection.   It also doesn't mask odors with a scent ~ instead, it helps cleanse thoroughly so there isn't any strong odors.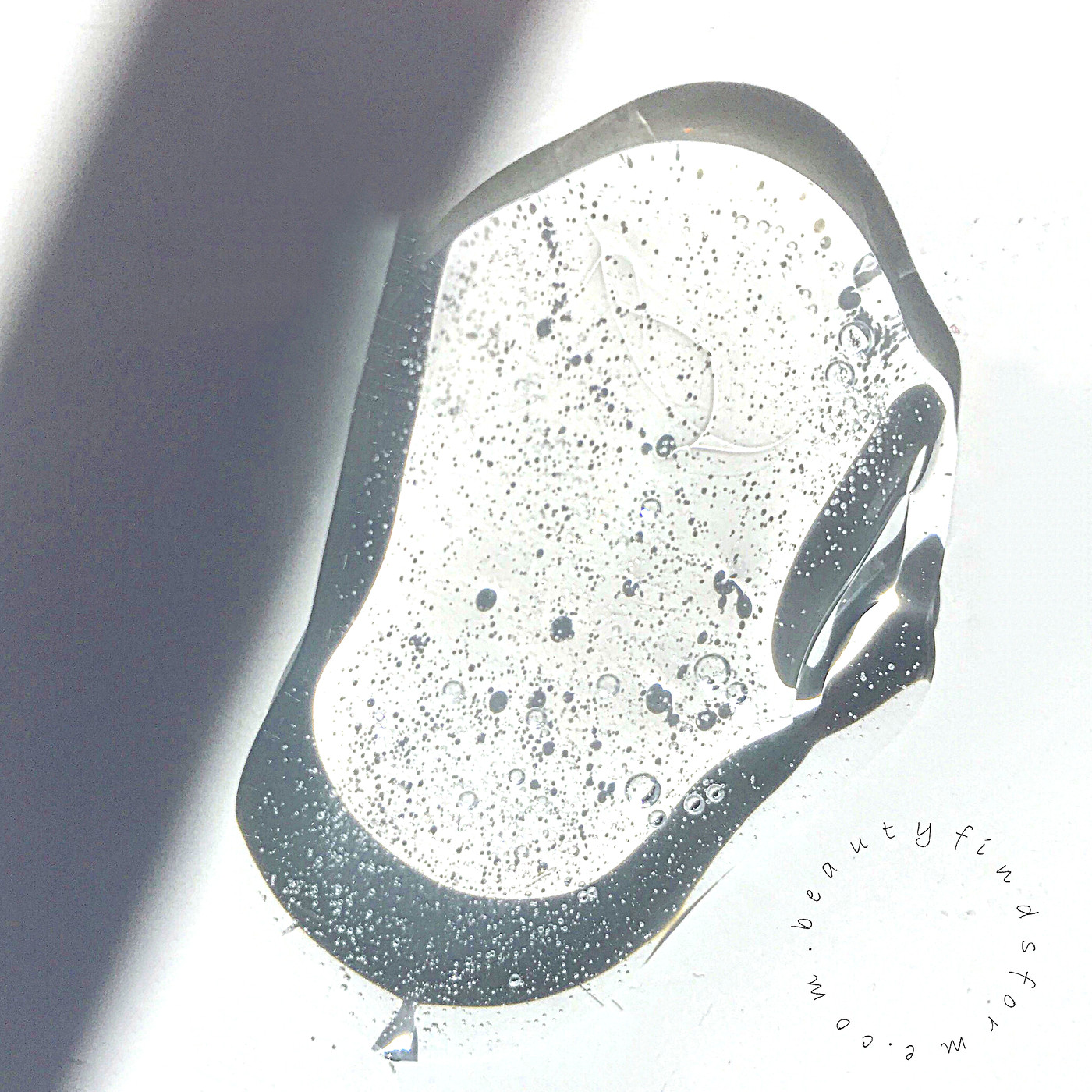 I also liked using this on my face as well ~ the crystal clear gel foams up nicely and gently, and it is a refreshing clean, non-drying cleanser.  This is a very nice cleanser and I do recommend it!
Where To Purchase
Jolse carries a lot of Gilla8 products and this 150 mL bottle of cleansing gel retails for under $25.00 USD (click here).  The prices will fluctuate slightly due to the Korean Won/USD conversion.  Jolse has free shipping all the time, ships internationally and gives out free samples.  If you are interested in the  other Gilla8 products,  check them out below.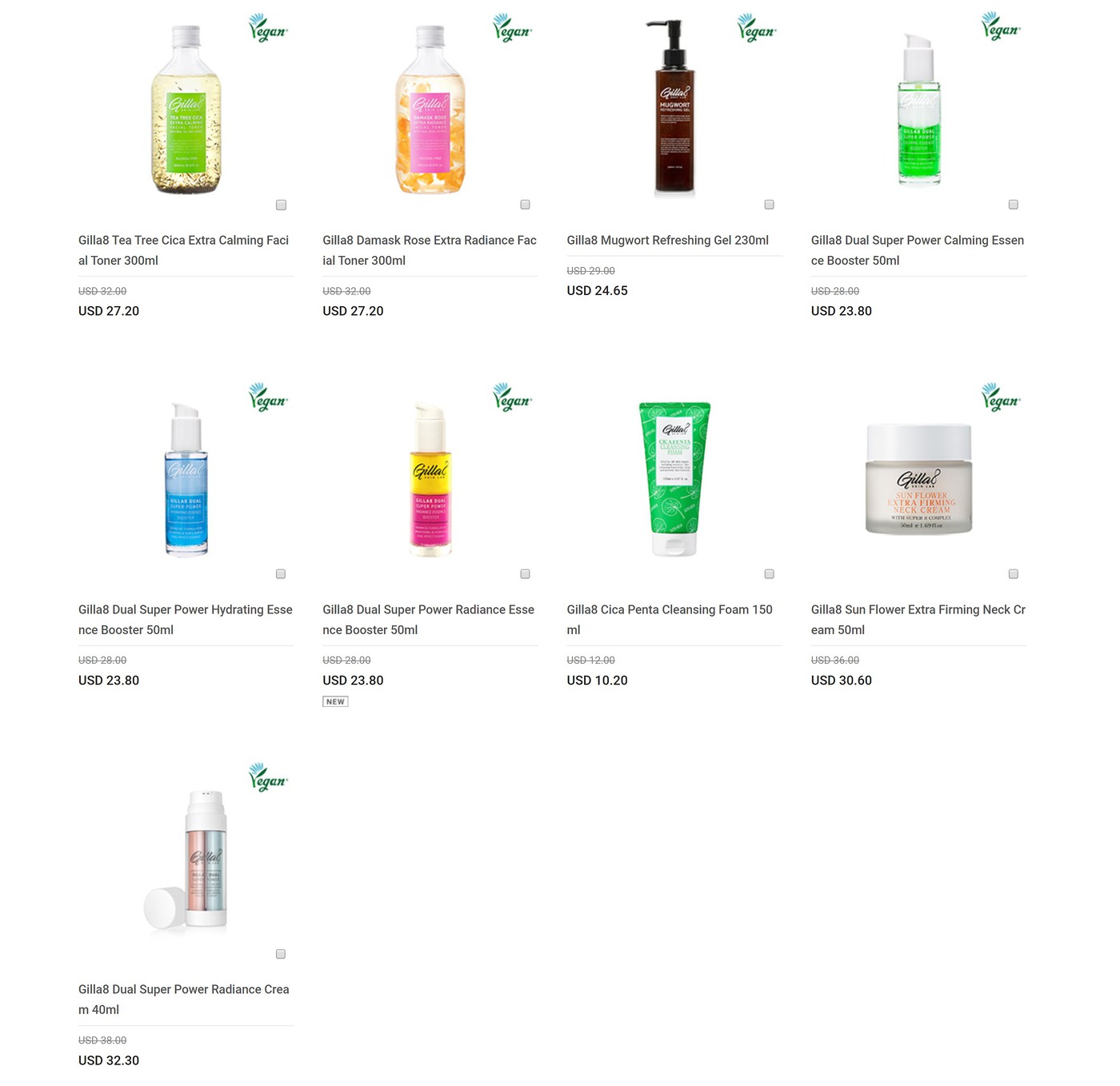 disclaimer: products received complementary for review purposes & contains affiliate links