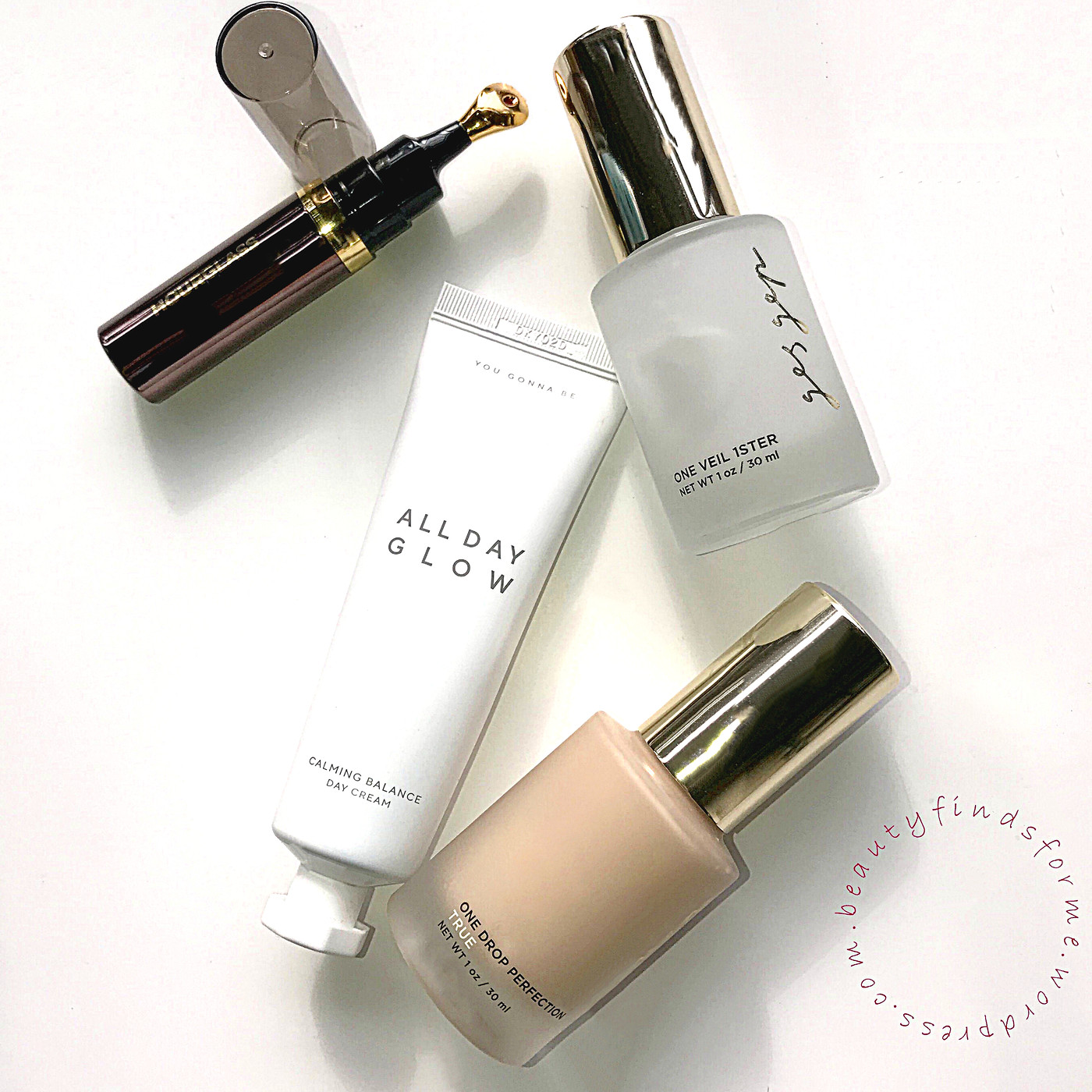 All Day Glow is a brand new skincare line that is created by Samsung Medicos and it looks to be focusing on ceramides and hyaluronic acids.  They  the brand is quite new for me and they just have three products.  Jolse carries this brand exclusively and I have been using the Calming Balance Day Cream that they sent me for review purposes. 
I received these products complementary to review and was not paid.  All reviews are my own honest opinion and  I never have been asked to write copy for a brand.  This blog post might contain promo codes, affiliate and referral links, which using my links will help generate a small commission that helps support my blog at no extra cost to you.
My skin type and concerns:  Oily, aging, blemish prone, pores, hyper-pigmentation, fine lines and wrinkles.
image credit from jolse.com
This has 10% mugwort water (102,300ppm)  in it ~ the type is artemisia capillaris, which is also known as capillary  wormwood and in traditional Chinese medicine, it is called Yin Chen Hao, if harvested in the fall and Mian Yin Chen, if harvested in the summertime.  This has been used in TCM for over 2000 years and taken orally, it helps with liver health, fevers, supports the immune system and cleanses.  For topical use, this is used for its antibacterial, healing and antioxidant benefits.   
This also has centella asiatica, which is another common herbal ingredient that is used medicinally to help speed up wound healing, such as blemishes and skin rashes. It also helps minimize the appearance of pores, and since it stimulates collagen production, it will make your skin more supple and firm. This formula contains three components extracted from centella asiatica ~ asiaticoside helps form collagen to strengthen your skin and speeds up wound healing. Asiatic acid is an anti-aging compound, that helps to plump up your skin, prevents wrinkles, fine lines and scar tissue. Madecassic acid helps aid in the production of collagen and tissue.
Beta-Glucan is a yeast or fungi derived ingredient that will attract moisture to your skin, and then locking it in. It is also an antioxidant, helping soothe your fine lines and wrinkles, as well as soothing your skin. Adenosine is yeast derived and has anti-aging, anti-wrinkle and anti-inflammatory properties.
image credit jolse
Not only does this have our old friend glycerin in here, this has more hydrating humancants: This has five HA's in here: sodium hyaluronate, hyaluronic acid, hydrolyzed hyaluronic acid, sodium hyaluronate crosspolymer and hydrolyzed sodium hyaluronate. This complex will help attract moisture and deeply improve hydration to your skin, reduces skin flakes and makes skin supple.  Anti-inflammatory panthenol (60,000ppm)helps cellular renewal and is an effective moisturizer. Panthenol is a natural humectant, which retains moisture and hydrates the skin. It also is a good lubricant on the skin, making skin look soft and smooth.
Peptides!!  Peptides smooth the texture of your skin, brighten and moisturize.  They support and maintain the production of collagen and elastin, helping repair damage to your skin :  copper tripeptide-1 aids in the production of glycosaminoglycans (GAGs) which help support and maintain the production of collagen and elastin, making your skin firm and retain moisture. Palmitoyl pentapeptide-4 for lifting and elasticity. Palmitoyl tripeptide-1 is used for anti-aging, wrinkle treatments as well promoting skin repair and restore itself. Hexapeptide-9 is used as an anti-aging ingredient that helps reduce wrinkles as it is claimed that it can promote and aid in creating collagen.  Humectant acetyl tetrapeptisde-5 helps with puffiness, elasticity and smooths skin. Acetyl tetrapeptide-2  helps soothe and nourishes skin and plumping up skin while alanine/​histidine/​lysine polypeptide copper HCL helps with skin conditioning. Tripeptide-1 helps firm skin as it helps activate collagen production while aiding in skin healing and renewal.on while aiding in skin healing and renewal.
A five ceramide complex will help to repair and protect your moisture barrier. They will  keep your skin hydrated and plump as they retain water. Ceramides are found naturally in your body and you lose the ability to produce as you age, so adding them to skinare products helps with anti-aging.
Lots of herbal antioxidants: green tea, chamomile, scutellaria baicalensis root, rosemary and polygonum cuspidatum while anti-blemish phytosphingosine helps keep this moisturizer from making you break out!  Toss in skin brightening licorice root and a slew of emollients=~  cetearyl alcohol, cyclopentasiloxane,  squalane, stearic acid, glyceryl stearate citrate, cholesterol, caprylyl glycol, caprylic/​capric triglyceride, dimethicone, hydrogenated poly(C6-14 olefin),  cyclohexasiloxane, and hydrogenated lecithin.
There is no added fragrance and wow they packed in a ton of ingredients in this little tube!
Ingredients: Water, Artemisia Capillaris Flower/​Leaf/​Stem Water (102,300ppm), Caprylic/​Capric Triglyceride, Butylene Glycol, Panthenol (60,000ppm), Glycerin, Cetearyl Alcohol, 1,2-Hexanediol, Cyclopentasiloxane, Hydrogenated Poly(C6-14 Olefin), Polyglyceryl-3 Distearate, Squalane, Stearic Acid, Pentylene Glycol, Polyglyceryl-10 Laurate, Glyceryl Stearate Citrate, Cetearyl Olivate, Cetearyl Glucoside, Sorbitan Stearate, Sorbitan Sesquioleate, Sorbitan Olivate, Cholesterol, Centella Asiatica Extract, Polygonum Cuspidatum Root Extract, Scutellaria Baicalensis Root Extract, Camellia Sinensis Leaf Extract, Rosemary Leaf Extract, Glycyrrhiza Glabra Root Extract, Chamomilla Recutita, Phytosphingosine, Fructan, Dipotassium Glycyrrhizate, Asiaticoside, Madecassic Acid, Asiatic Acid, Ceramide NP, Ceramide NS, Ceramide AS, Ceramide AP, Ceramide EOP, Sodium Hyaluronate, Sodium Hyaluronate Crosspolymer, Hydrolyzed Hyaluronic Acid, Hyaluronic Acid, Hydrolyzed Sodium Hyaluronate, Beta-Glucan, Allantoin, Acetyl Hexapeptide-8, Copper Tripeptide-1, Tripeptide-1, Palmitoyl Pentapeptide-4, Alanine/​Histidine/​Lysine Polypeptide Copper HCL, Palmitoyl Tripeptide-1, Hexapeptide-9, Acetyl Tetrapeptide-2, Acetyl Tetrapeptide-5, Caprylyl Glycol, Methyl Methacrylate Crosspolymer, Adenosine, Silica, Dimethicone, Cyclohexasiloxane, Xanthan Gum, Hydrogenated Lecithin, Disodium EDTA, Carbomer, Arginine, Ethylhexylglycerin, Alcohol cosDNA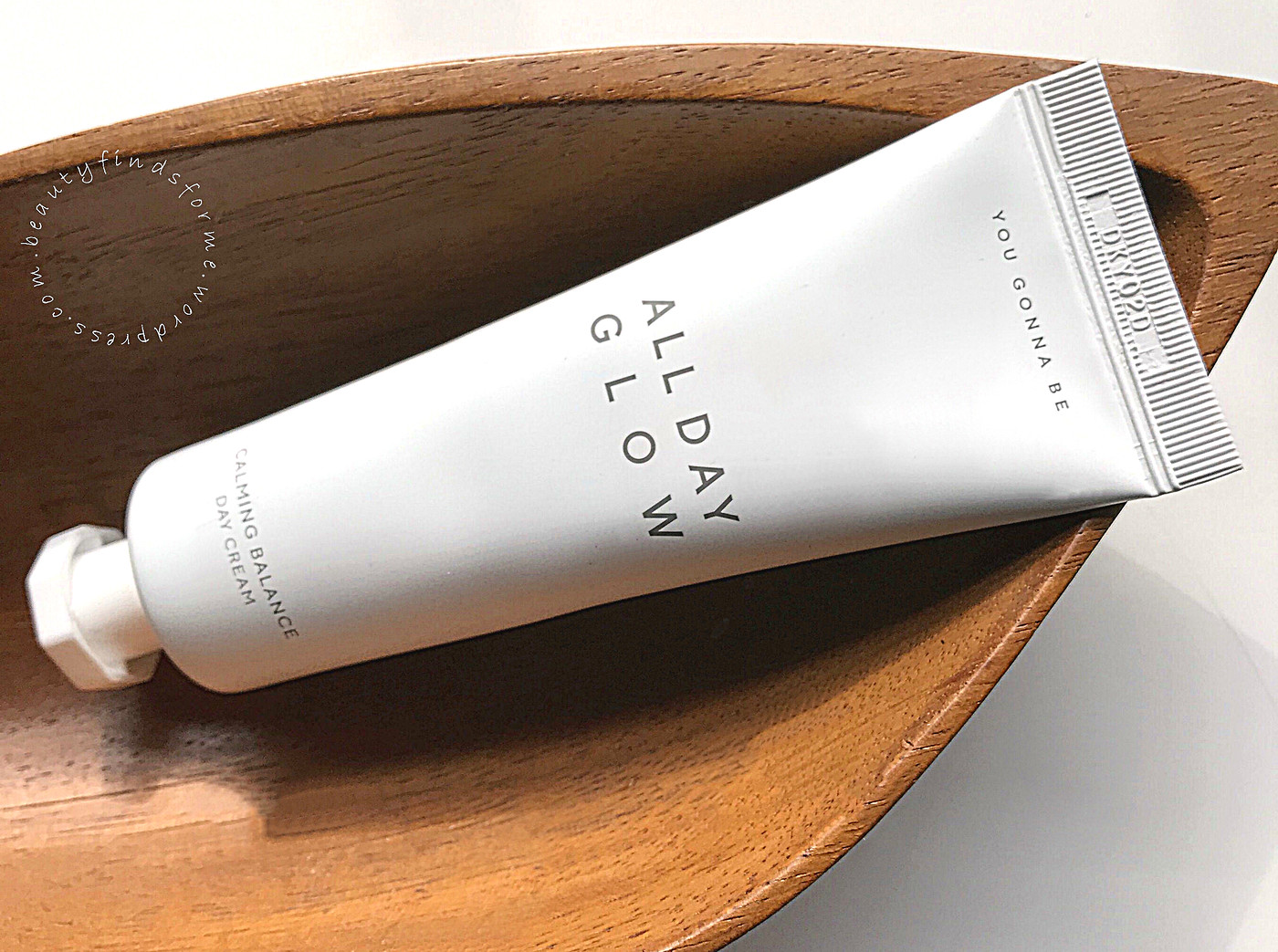 This cream comes in a plain white tube with dark gray lettering ~ it is very minimalist with a twist off cap.  The cream is thick but it does spread easily ~ there is no scent to this at all, for those who are looking for a fragrance free facial cream.  I was a bit worried as I spread it out, as I could see that it was a denser cream.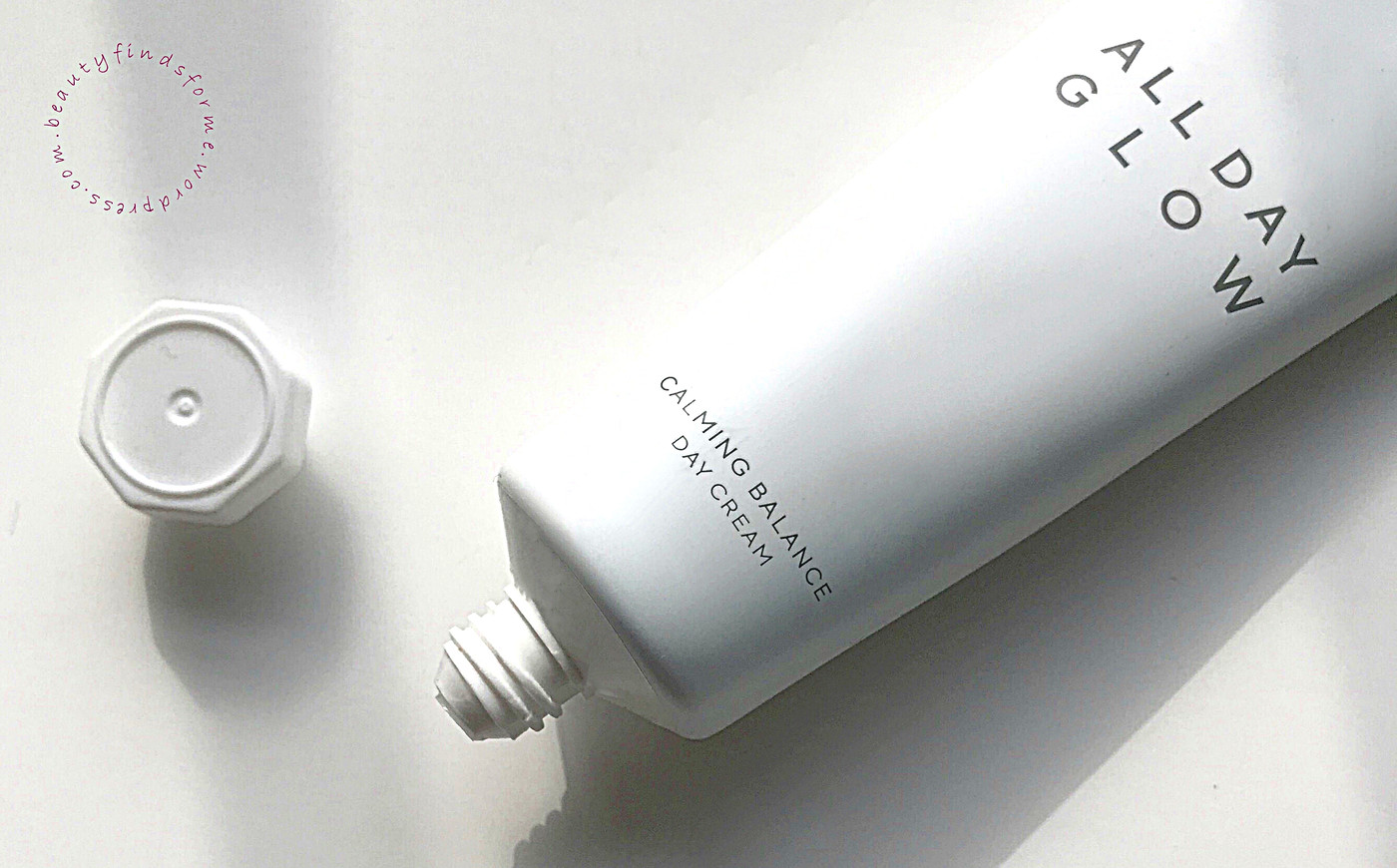 However, I didn't need to worry ~ despite the density and despite the richness, this cream just absorbed quickly into my oily, dehydrated skin.   There was a bit of tacky residue but within several minutes, the cream did dry down, leaving behind hydrated and slightly dewy skin.  I say slightly because once I applied my sunscreen, the dewiness was gone. 

This didn't irritate my skin  and helped calm down the redness as I am applying vitamin C now in my daytime skincare routine ~ and that always makes my skin flush.  I found that this mild cream really helps keep my skin protected, while not breaking me out ~ it has so many moisturizing ingredients but none of them clogged my pores or felt too heavy.  This little tube of cream is one that I did reach for when the temperatures started to get really cold out here and I think this is a great cream for the winter months for me.   If you have drier skin types, this would be great all-year round!
Where To Purchase
Jolse carries the All Day Glow exclusively and this 50mL tube of moisturizing calming cream is under $19.00 USD (click here).  The prices will fluctuate slightly due to the Korean Won/USD conversion.  Jolse has free shipping all the time, ships internationally and gives out free samples.  Jolse carries all three products from All Day Glow, which includes the cream, a toner and an ampoule (click here)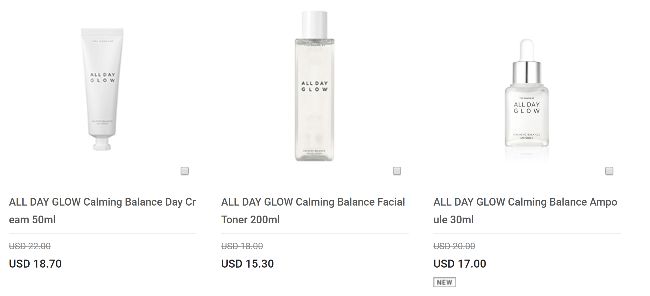 disclaimer: products received complementary for review purposes & contains affiliate links