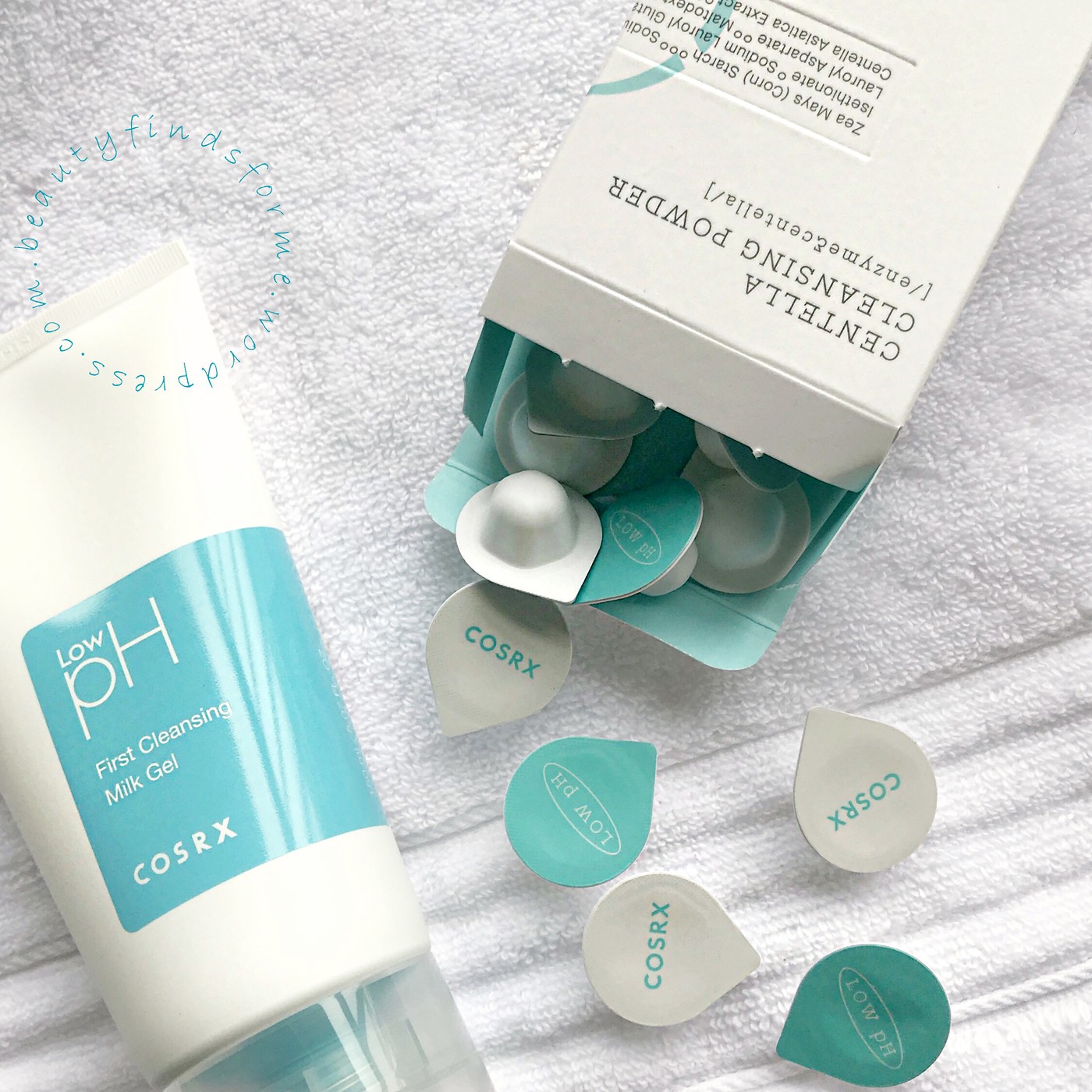 cosRX came out with an enzyme powder wash … with a twist!  Enzyme powder washes are really quite popular now ~ I started using them several years ago, starting with Amore Pacific's Enzyme Treatment Peel (original formula review) and I have tried quite a few since then (reviews)  The twist with the new cosRX version is that they are in pods, which I do have some strong thoughts on.  The pods are designed to be travel friendly and to share as well.  I was fortunate enough to receive from cosRX the Low pH Centella Cleansing Powder and also the Low pH First Cleansing Milk Gel, which I really like! 
What is an enzyme cleanser?  Enzymes in skin care have two functions ~ exfoliation and to help reduce swelling, tenderness, redness and pain ~ anti-inflammation.  Enzymes can be very gentle and are a fantastic replacement for facial scrubs and microdermabrasion products, such as  Dr. Brandt Skincare Microdermabrasion Skin Exfoliant and Derma E Microdermabrasion Scrub ~ those products can be too harsh for your skin and could exacerbate the skin issues you thought the product was going to handle!   Enzymes break down the upper layer of skin which contains dead skin cells that contains keratin and whisking them away ~ literally decomposing the skin cells. By breaking down keratin, your skin is smoother and silkier.  Some of the best fruit enzymes are papaya (papain), blueberry and pineapple.  
Skin type/concerns:  Oily, aging, blemish prone, pores, hyper-pigmentation, fine lines and wrinkles. 
I received some of these products complementary to review and was not paid.  All reviews are my own honest opinion and  I never have been asked to write copy for a brand.  This blog post might contain promo codes, affiliate and referral links, which using my links will help generate a small commission that helps support my blog at no extra cost to you.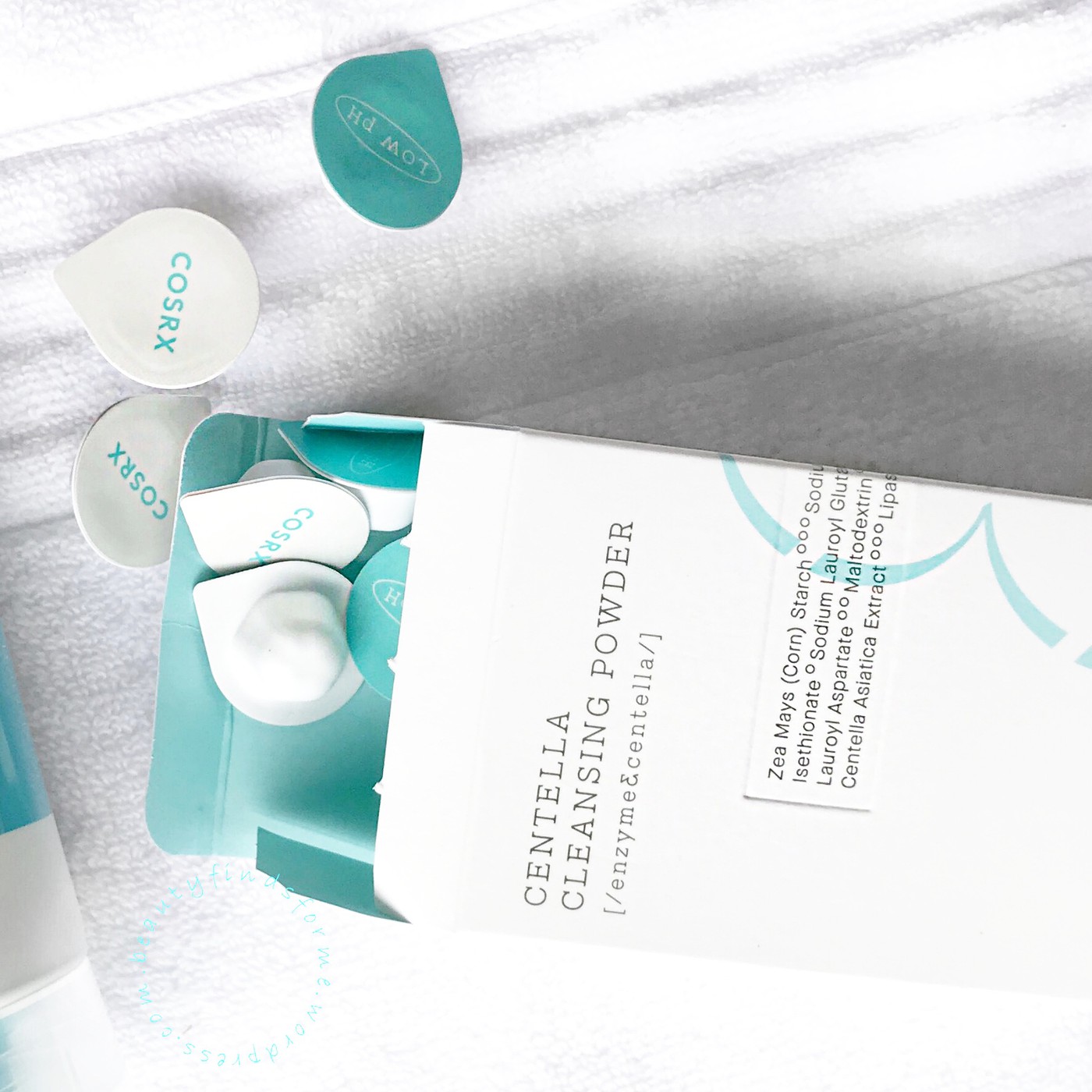 Low pH Centella Cleansing Powder  So the twist is that instead of a bottle of powder, you get these plastic pods.  There are 30 of them in this box, at .4 grams each ~ I found that the amount in the pod is the perfect amount for one use.  There only nine ingredients in here, approved EWG green grade.  The formula is vegan, dermatologist tested and free from parabens and cruelty free.  This has corn starch as its first ingredient, which helps prevent over-drying of your skin and then you have three surfactants ~ sodium cocoyl isethionate, sodium lauroyl glutamate, sodium lauroyl aspartate.
We don't get to the good stuff until the last third of the ingredient list:  Allantoin is known for healing, soothing and softening skin, it also helps remove cracked and chapped skin, leaving behind healthy looking skin. Centella asiatica, which is the name of the product, is the 3rd to last ingredient ~ this is a common herbal ingredient that is used medicinally to help speed up wound healing, such as blemishes and skin rashes. It also helps minimize the appearance of pores. 
Enzymes help break down the dead skin cells which contain keratin protein, which helps with refining your skin texture, making it smooth and soft.  Enzymes also can be an anti-inflammatory and cosRX has added two water-activated enzymes in their centella powder wash ~ protease and lipase.  Mushroom derived protease not only helps exfoliate your skin but can prevents over-exfoliation and it helps to increase hydration, improving the appearance of fine lines and wrinkles. The second enzyme has historically been derived from animal by-products, but since this is vegan, lipase can be made from  vegetable enzymes or castor beans.  This is an antioxidant enzyme, as it helps combat free radicals and protects the skin from damage.  cosRX states that protease helps remove oil and clear out clogged pores while lipase whisks away dead skin cells by exfoliating.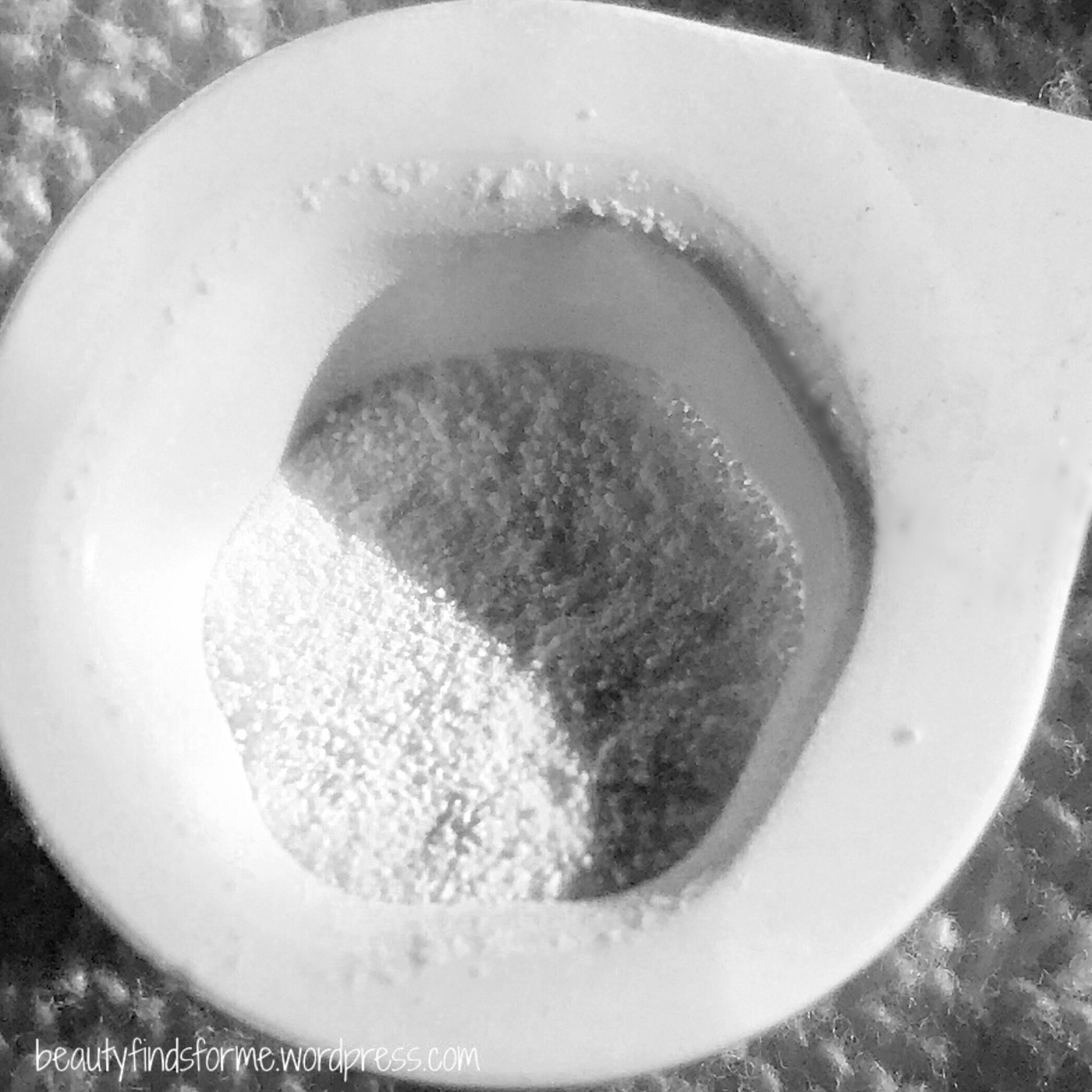 This cleanser has a pH level of about a 5.5 and the powder is very finely milled with no scent.  According to cosRX, this Low pH Centella Powder Cleanser will not irritate and protects the acidic membranes to maintain healthy skin. To use, just add water and it creates a very faint gentle foam that actually lathers much better as I massage it into my face.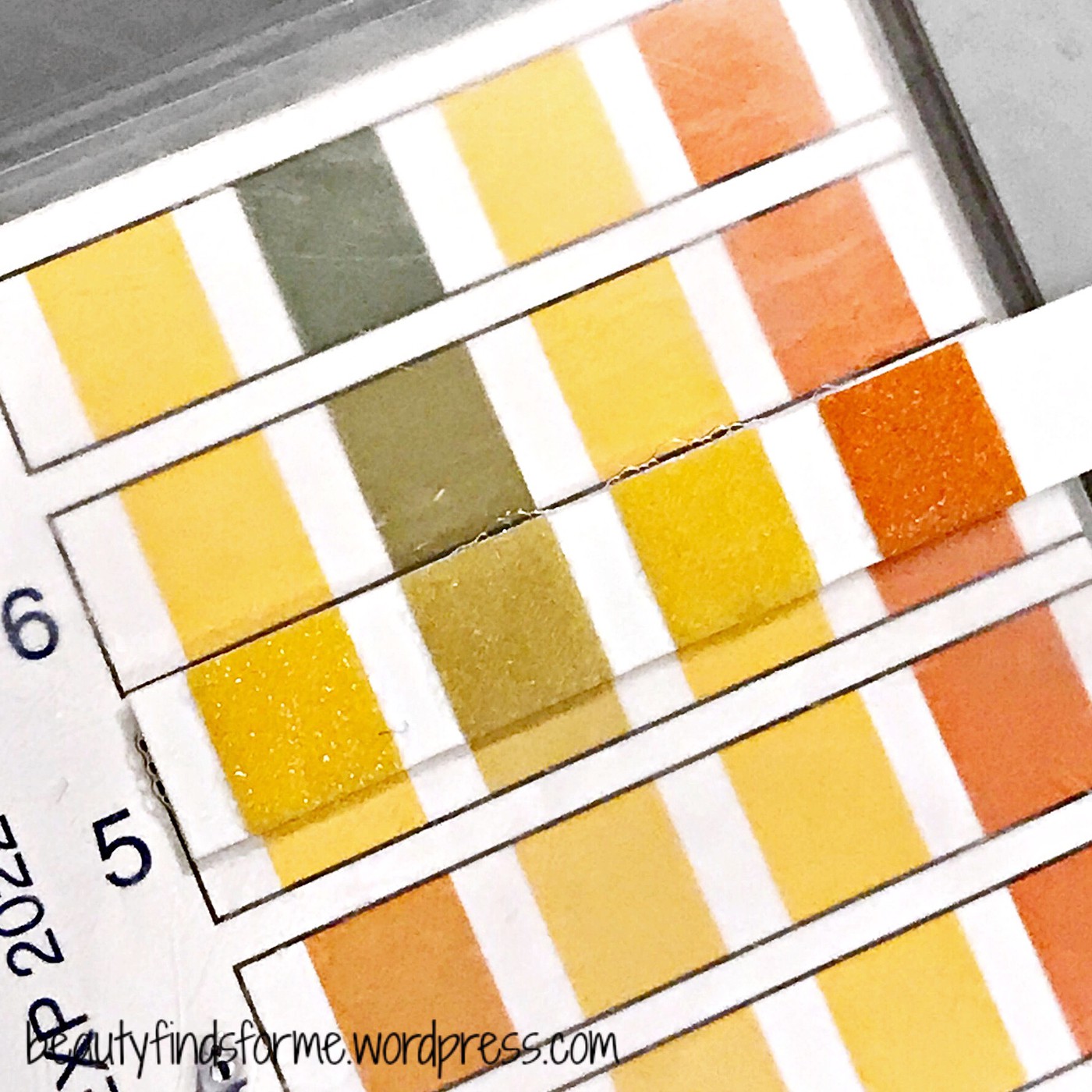 The foam is a bit slick feeling and all of the powder dissolves so it isn't harsh on my skin.  This does rinse off well and leaves my skin feeling smooth, soft and my skin is not dry or tight, nor red or sensitive.  My skin doesn't feel as baby soft as the Amore Pacific Enzyme Powder Wash, but it is pretty close.  cosRX has some tips on how to use this cleanser:
Use as bubble enzyme face mask : Work into later, and spread it all over the face. Leave it on for 5-10 minutes so that the enzymes mildly dissolve dead skin cells and removes impurities.
Exfoliate your flaky heels and elbows : With little amount of water, make thick bubble foam. Rub it on your heels and elbows.
For scalp and body care : Mix the powder with shampoo or body cleanser to make your scalp and body softer and clearer.
For deep cleansing effect : Mix with COSRX Low pH Good Morning Gel cleanser to make cloudy, soft foam and to deeply cleanse the face.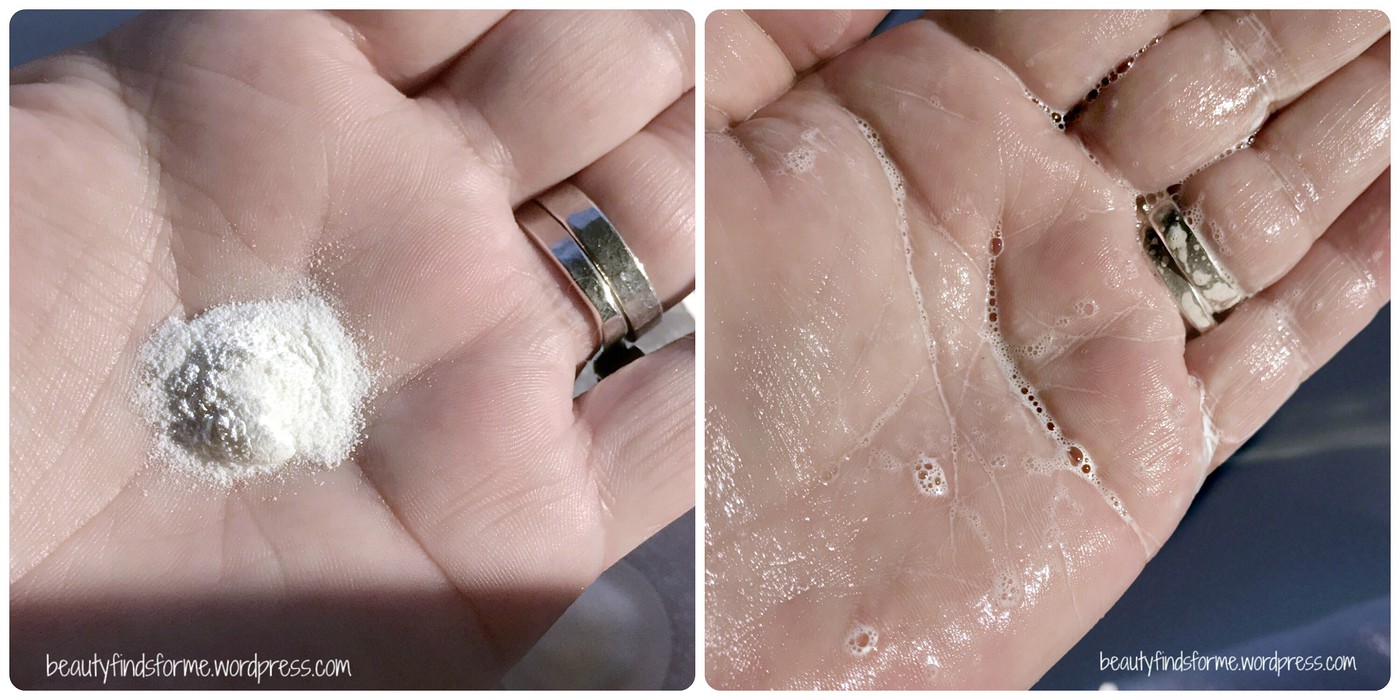 I have actually mixed this in with a gel cleanser and I do like the results ~ it really provides both a deep clean and skin softening experience.  My one big complaint is the packaging and price point. I think all of the pods is very wasteful and a small bottle of powder enzyme is easy to travel with or you can decant it into a baggie ~ I do that all the time! If cosRX still wanted to do individual packets, they could do a paper only packet, like you get with salt or pepper packets, only larger.  Also, they should offer it in both individual and a bottle, so that people can choose which one they would like.  Also, this retails around $18 to $19 USD for 12 grams of cleansing powder.  That is a huge increase ~ other brands have 60 to 70 grams for under $33.00.  I do think the price point is expensive due to the packaging.  Other than that, these are effective and work well! 
Ingredients: Zea Mays (Corn) Starch, Sodium Cocoyl Isethionate, Sodium Lauroyl Glutamate, Sodium Lauroyl Aspartate, Maltodextrin, Allantoin, Centella Asiatica Extract, Lipase, Protease cosDNA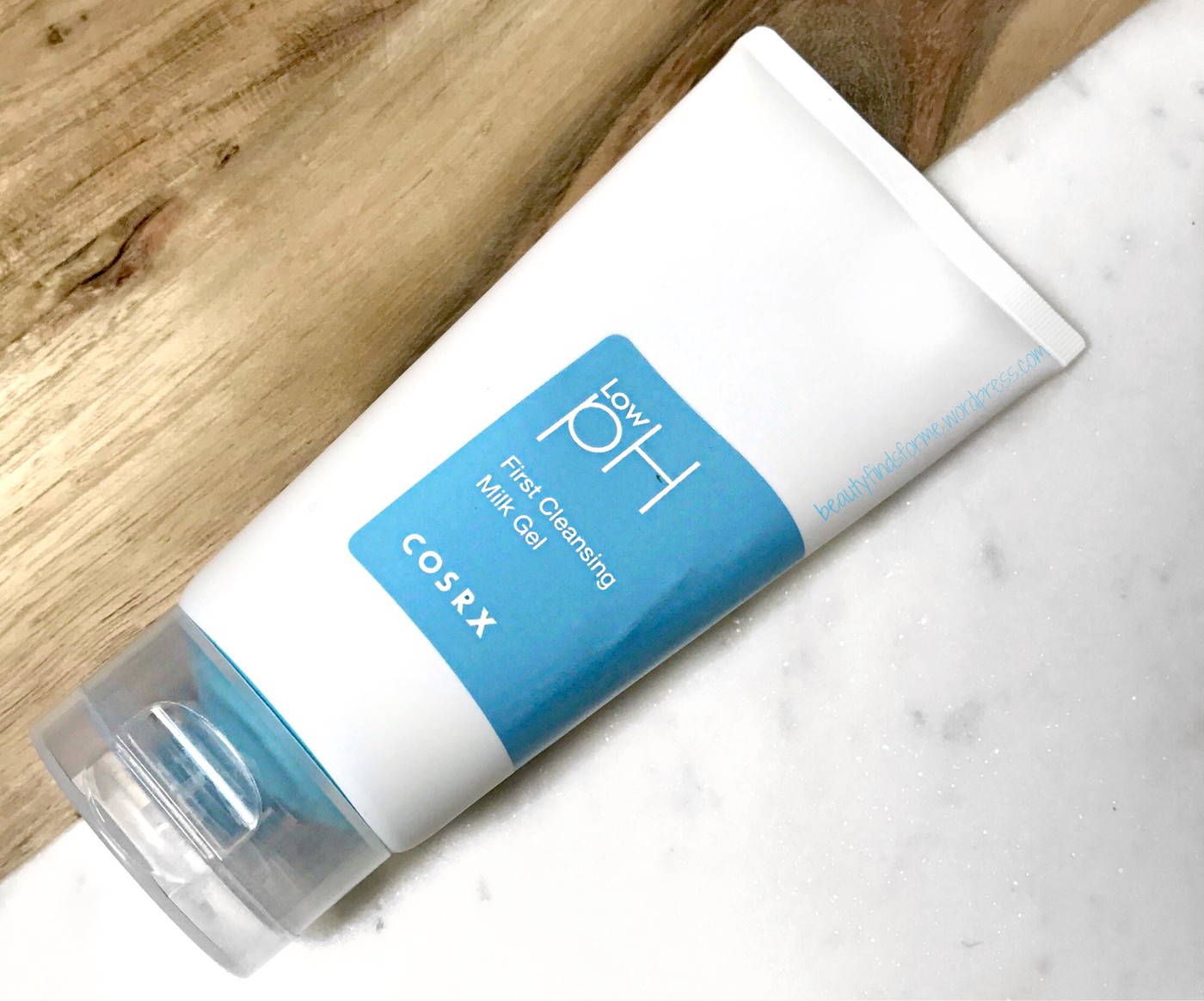 Low pH First Cleansing Milk Gel   I have reviewed this product before, so I will just repeat my original review here, as nothing really changed!  I really enjoy this milky oil-gel product.  It has a really cool texture ~ it is like milk + oil and has a gelly feeling to it.  It is considered a first cleanser, so if you wanted to use this instead of a cleansing oil or balm, you can.   It is not a true oil only cleanser, as it has water and some extracts in it, but it is very close to one.  It does contain castor oil, cyclopentasiloxane and PEG-7 glyceryl cocoate as the top surfactants ~ cyclopentasiloxane and dimethicone give this cleanser its slippery feel.  This also has witch hazel for soothing care and it is a natural astringent.  Allantoin moisturizes, helps aid in exfoliation and softens skin, making it look smooth and refined, while reducing and relieving irritation.  This also has another type of exfoliator in here ~ antioxidant, anti-inflammatory and vitamin rich papaya contains an enzyme called papain, which is a natural exfoliator, making your skin smooth, vibrant and healthy.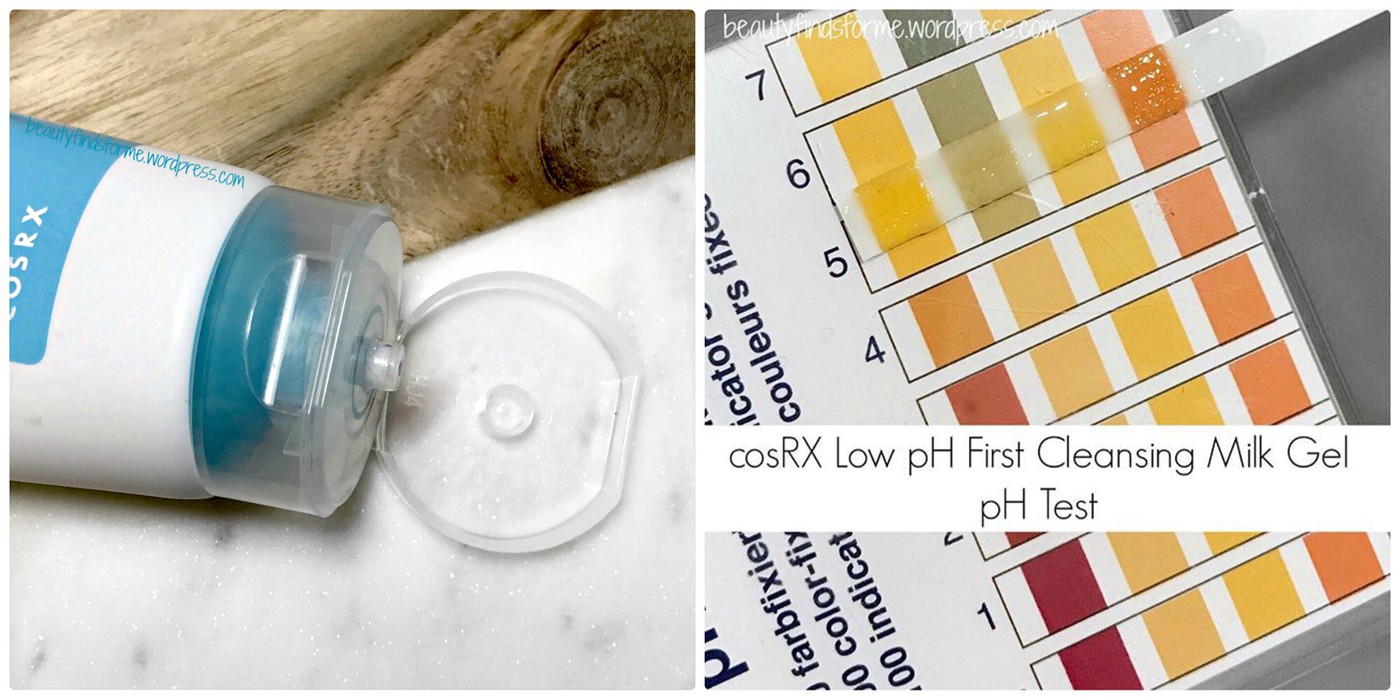 This white creamy gelly has a low pH of 5.5 and it smells like bergamot citrus.  On its own, this non-foaming cleanser removes makeup really well and emulsifies nicely, removing makeup, dirt and oil. This is a very soothing and gentle cleanser and causes no irritation, nor does it strip my skin dry.  In fact, my skin feels very moisturized afterwards with no greasy residue.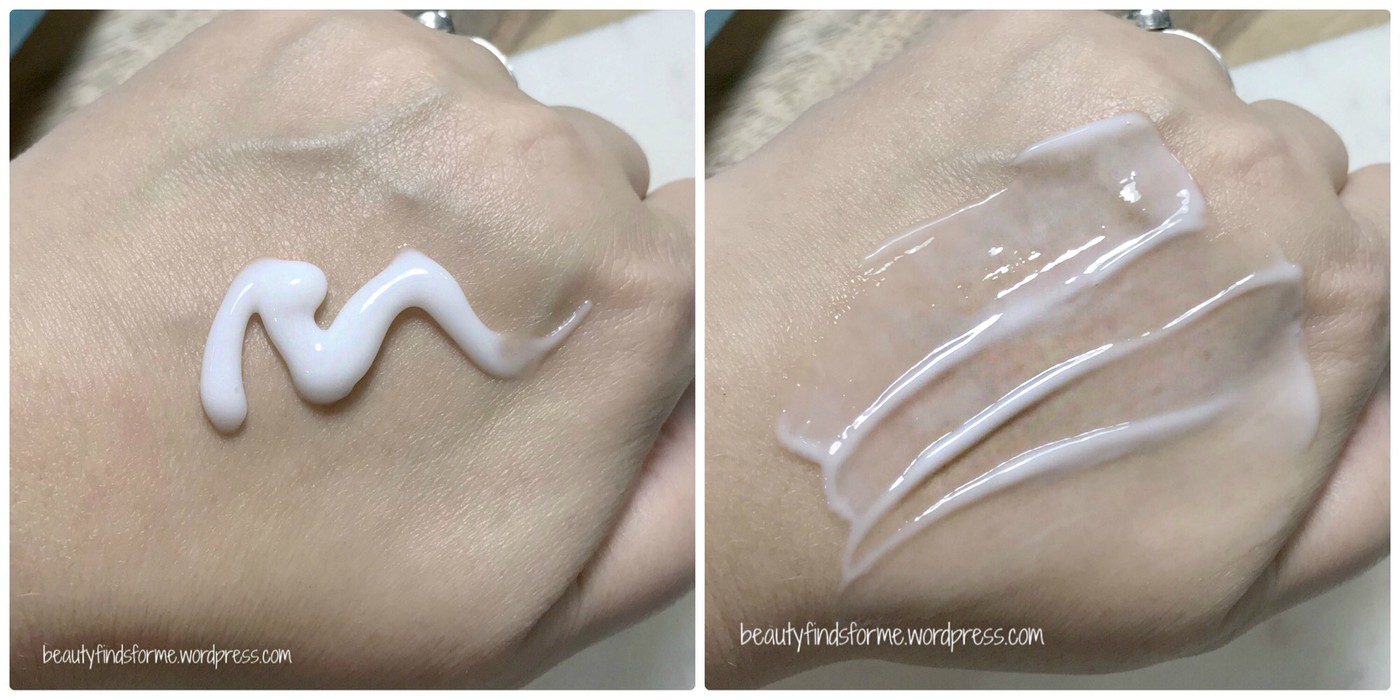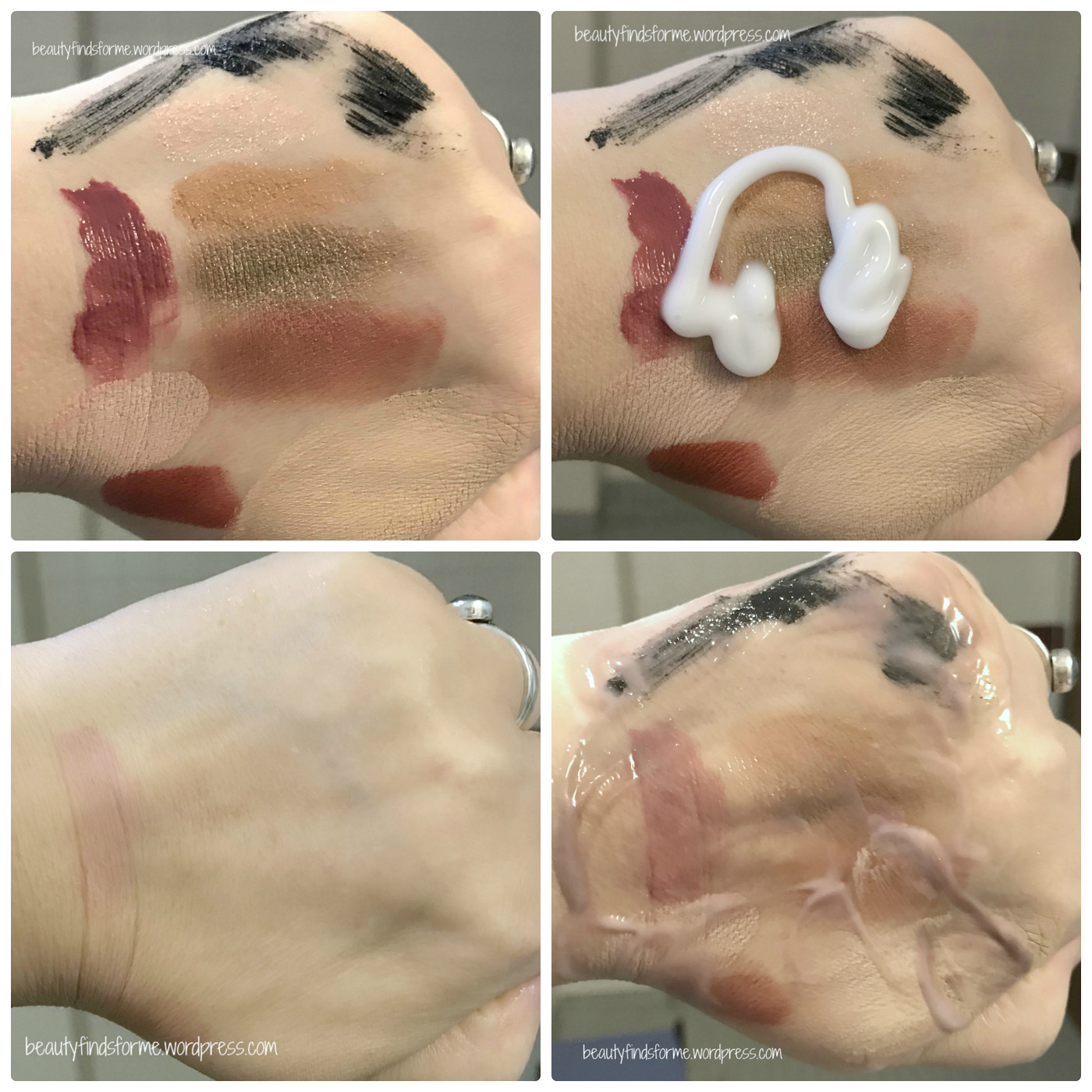 Ingredients: Water, Cyclopentasiloxane, Dimethicone, Dipropylene Glycol, Olive Oil PEG-7 Esters, PEG-60 Hydrogenated Castor Oil, 1,2-Hexanediol, PEG-7 Glyceryl Cocoate, Arginine, Carbomer, Caprylyl Glycol, Citrus Aurantium Bergamia (Bergamot) Fruit Oil, Acrylates/C10-30 Alkyl Acrylate Crosspolymer, Allantoin, Hydroxyethylcellulose, Butylene Glycol, Cyclomethicone, Disodium EDTA, Carica Papaya (Papaya) Fruit Extract, Hamamelis Virginiana (Witch Hazel) Extract  cosDNA 
Where to Purchase
Low pH Centella Cleansing Powder .4g x 30
cosRX Low pH First Cleansing Milk Gel 150 mL 
[ disclaimer: products received for review purposes.  all opinions are my own. blog post contains affiliate & referral links ]