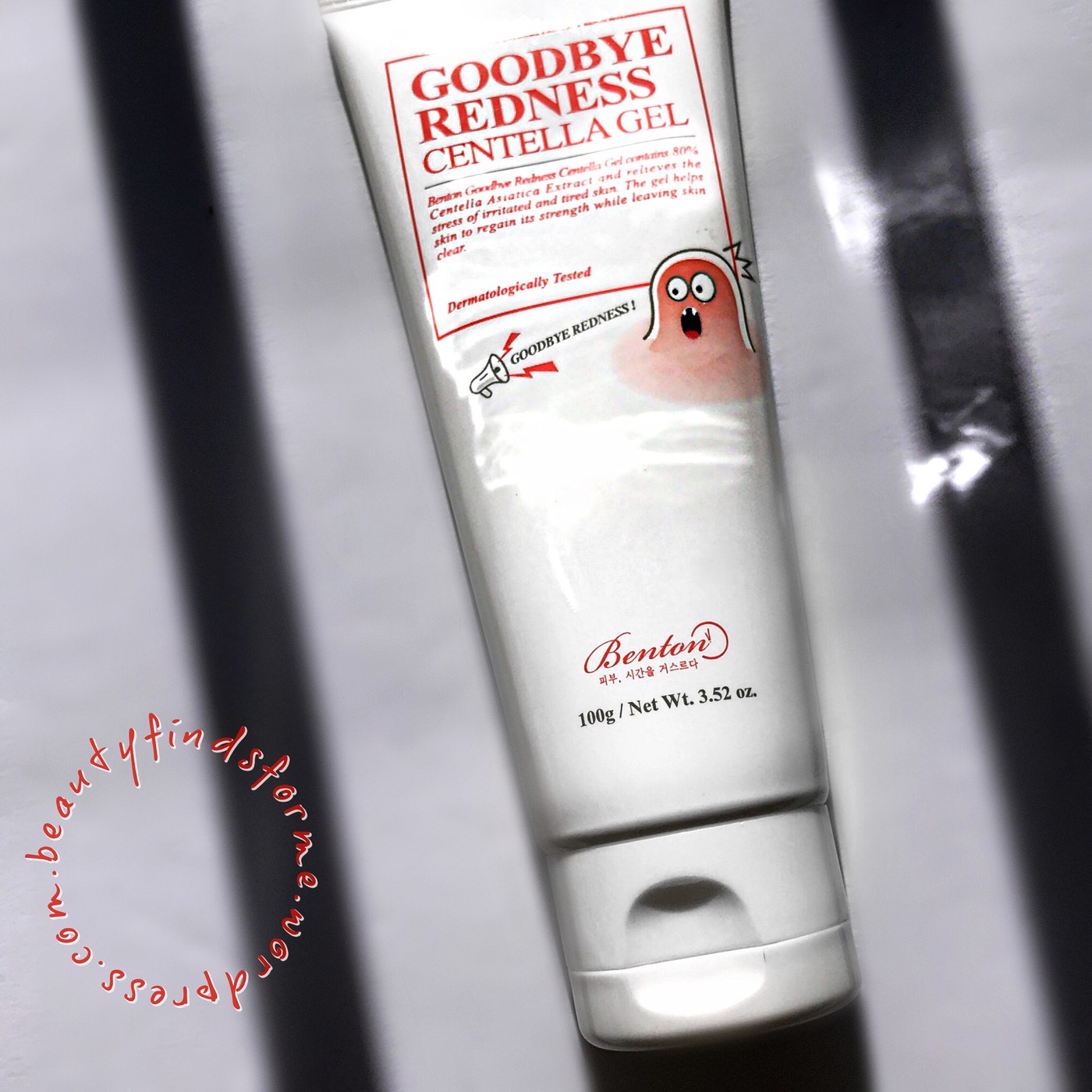 Benton is one of my all time favorite brands, of which I have tried and reviewed many of their products.  They make a lovely Aloe Propolis Gel (review here), but they just released a centella based gel and I am pleased that Benton chose me to review this product.  I am always looking for gel products, especially in the summer, but I do use them in the cooler months as well.  I will tell you why later on in this review.

Skin Type/Concerns: Oily, blemish prone, pores, aging concerns with fine lines/wrinkles and hyper-pigmentation
I received these products complementary to review and was not paid.  All reviews are my own honest opinion and  I never have been asked to write copy for a brand.  This blog post might contain promo codes, affiliate and referral links, which using my links will help generate a small commission that helps support my blog at no extra cost to you.
Just Fun Info:  Ever wonder how Benton came up with their name?  Well, according to their website, it came from a movie
The name and definition of Benton took its motives from the movie 'The Curious Case of Benjamin Button' (also known as 'Benjamin Button goes backwards in time' in Korea) which had a warm touch on many people's heart. In the movie, Benjamin is born as an old man and he becomes younger and younger as time goes by and ultimately dies as a new born baby. Benjamin happens to deeply fall in love with a woman named Daisy. However, as time goes by and as Benjamin becomes younger he has no choice but to leave Daisy. What if Daisy could have also turned back time on her physical appearance, wouldn't she be happier? It may just be a fictional movie, but wouldn't most people have the same desire to be young again? Benton's desire is to turn back the time of your skin. Unlike the instant temporary effect created by the chemical ingredients, we hoped to improve skin care by using the natural ingredients in our products which will help regain your skin to its original healthy condition.  (source bentoncosmetics.com)  
 image from benton
Key Ingredients
Made with 80% Korean centella asiatica, a traditional common herbal ingredient that is used medicinally to help speed up wound healing, such as blemishes and skin rashes. It also helps minimize the appearance of pores. This formula contains four components extracted from centella asiatica ~ asiaticoside helps form collagen to strengthen your skin and speeds up wound healing. Asiatic acid is an anti-aging compound, that helps to plump up your skin, prevents wrinkles, fine lines and scar tissue. Madecassic acid helps aid in the production of collagen and tissue while madecassoisise helps soothe, reduce redness and inflammation and helps heal your skin.
image from benton
Hinoki cypress (chamaecyparis obtusa) has antiseptic and anti fungal benefits, so it can help to heal blemishes and minor skin issues, like cuts and rashes, and purifying your skin. Houttuynia cordata is a medicinal herb that is found in a lot in Asian skin care products. It is an antibiotic, which helps with preventing infection from skin problems, such as blemishes. It also has powerful detox properties, is an astringent and anti-inflammatory. Tea tree is known for its topical antiseptic and anti-fungal properties and help target and treat blemish-prone skin. It also reduces oil and sebum production on your skin, while not disrupting the moisture level.
Arginine is an essential amino acid, that is an anti-oxidant, promoting collagen production to combat aging while another amino acid, anti-oxidant oleanolic acid helps reduce redness and swelling and it helps keep skin elastic.  And don't be scared of cetearyl alcohol ~ that is a fatty alcohol and is not drying, adds a slip to the product and is safe for sensitive skin.  
Ingredients: Centella Asiatica Extract (80%), Water,  Glycerin, Pentylene Glycol, Arginine, Ammonium Acryloyldimethyltaurate/VP Copolymer, Acrylates/C10-30 Alkyl Acrylate Crosspolymer, Sodium Gluconate, Chamaecyparis Obtusa Water, Propanediol, Butylene Glycol, Enantia Chlorantha Bark Extract, Oleanolic Acid, 1,2-Hexanediol, Dipotassium Glycyrrhizate, Melaleuca Alternifolia (Tea Tree) Leaf Extract, Portulaca Oleracea Extract, Houttuynia Cordata Extract, Asiatic Acid, Madecassic Acid, Asiaticoside, Madecassoside, Caprylic/Capric Triglyceride, Hydrogenated phosphatidylcholine, Sucrose Stearate, Cetearyl Alcohol cosDNA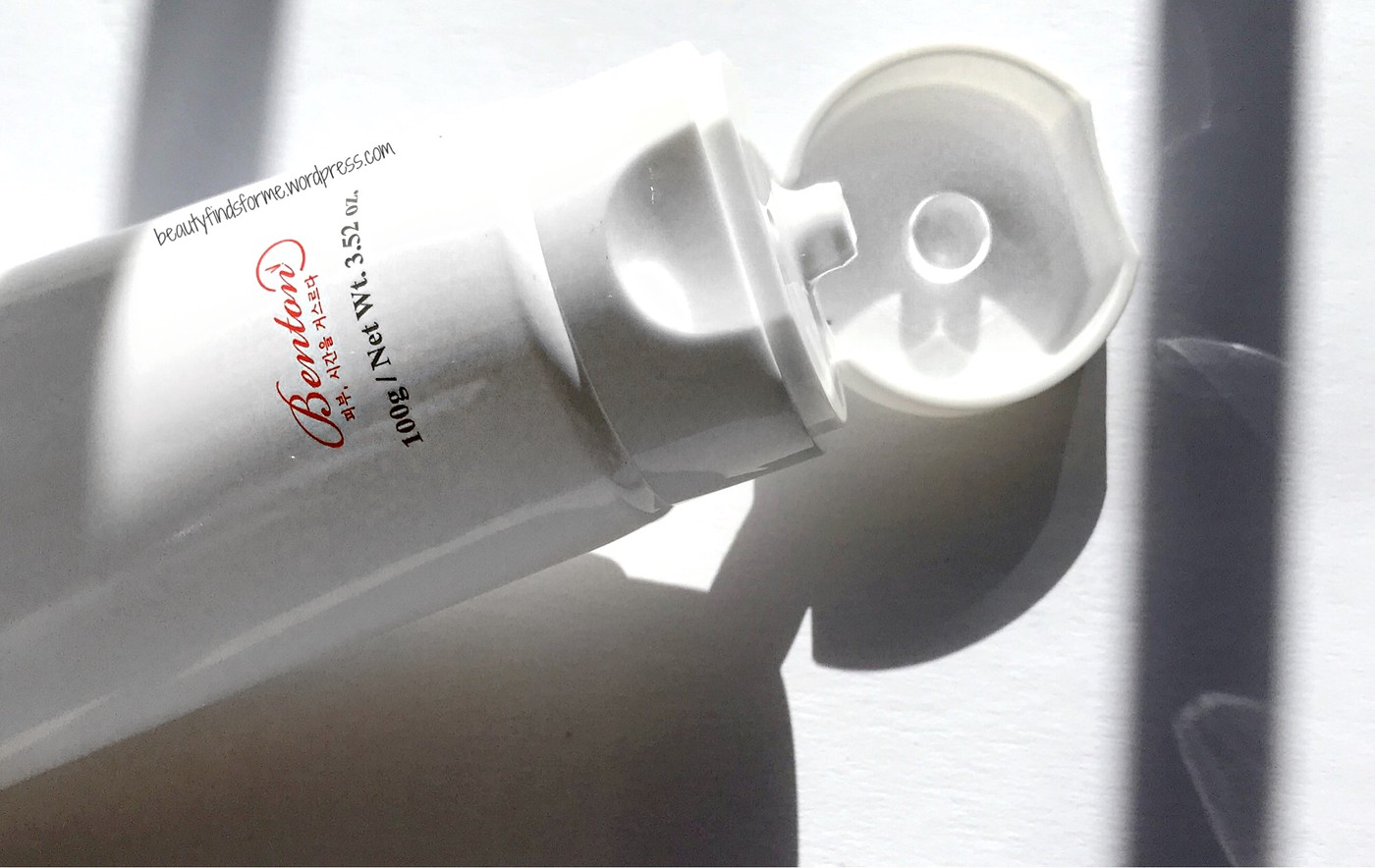 Benton's Goodbye Centella Gel comes in a soft white 100 mL vinyl tube with a flip cap applicator.  The gel is crystal clear and has a faint bitter scent, but nothing unpleasant.  It looks like a very thick gel, but it actually turns very watery as I massage and pat into my skin.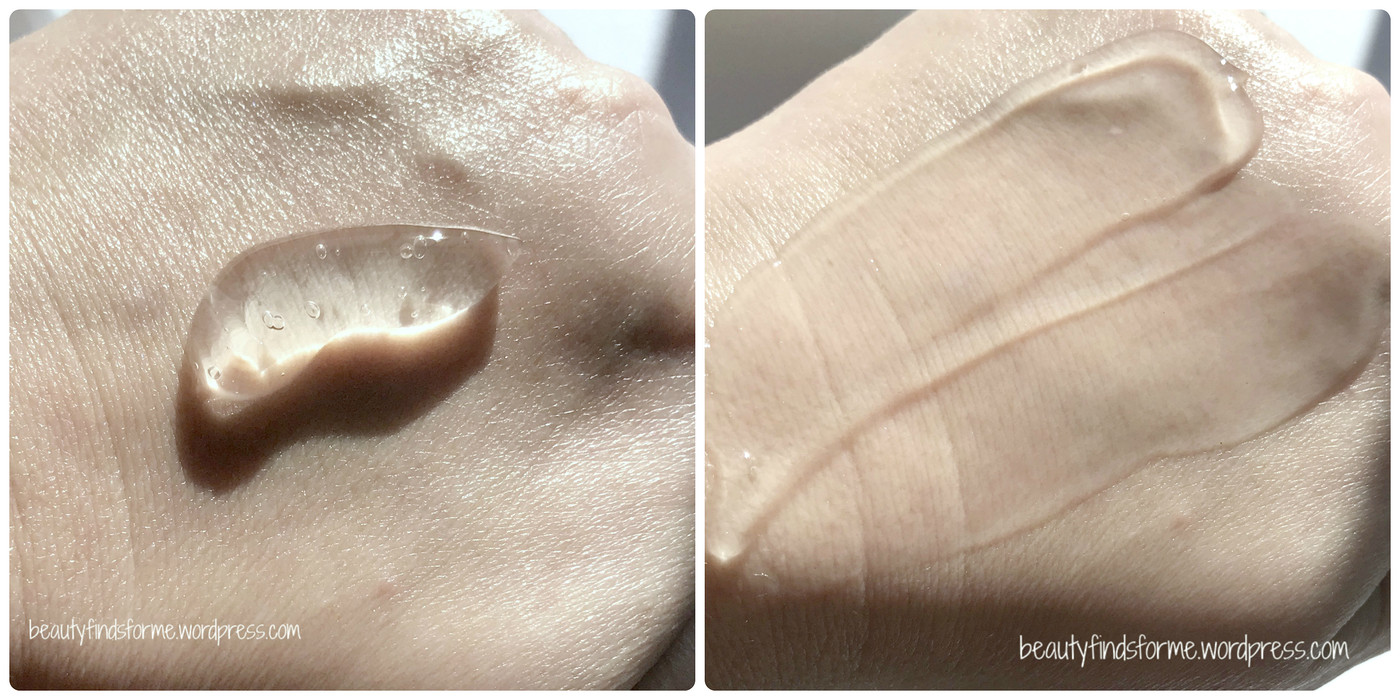 This does not leave a sticky or tacky residue on my oily, dehydrated skin but it is in the cooler months right now.  Perhaps when it is warmer, it might feel a bit different on my skin.  This does increase my moisture levels by 91% initially (it does drop down) and decrease my oils by 15%, so it is a great gel for oily skin ~ I do use another moisturizer over it, as right now I feel it is a bit too light, but I bet in the summer time, this will be more than enough after toners and serums.   This does have a pH level of 6.5, so it is mildly acidic and it is non irritating.  Benton had this gel tested through a Skin Irritation Patch Test with KCI Skin Clinical Trial Research Center and the results were an irritation value of 0.00. None of the ingredients are harmful, so sensitive skin types can use it and it is free from volatile alcohol and artificial fragrance.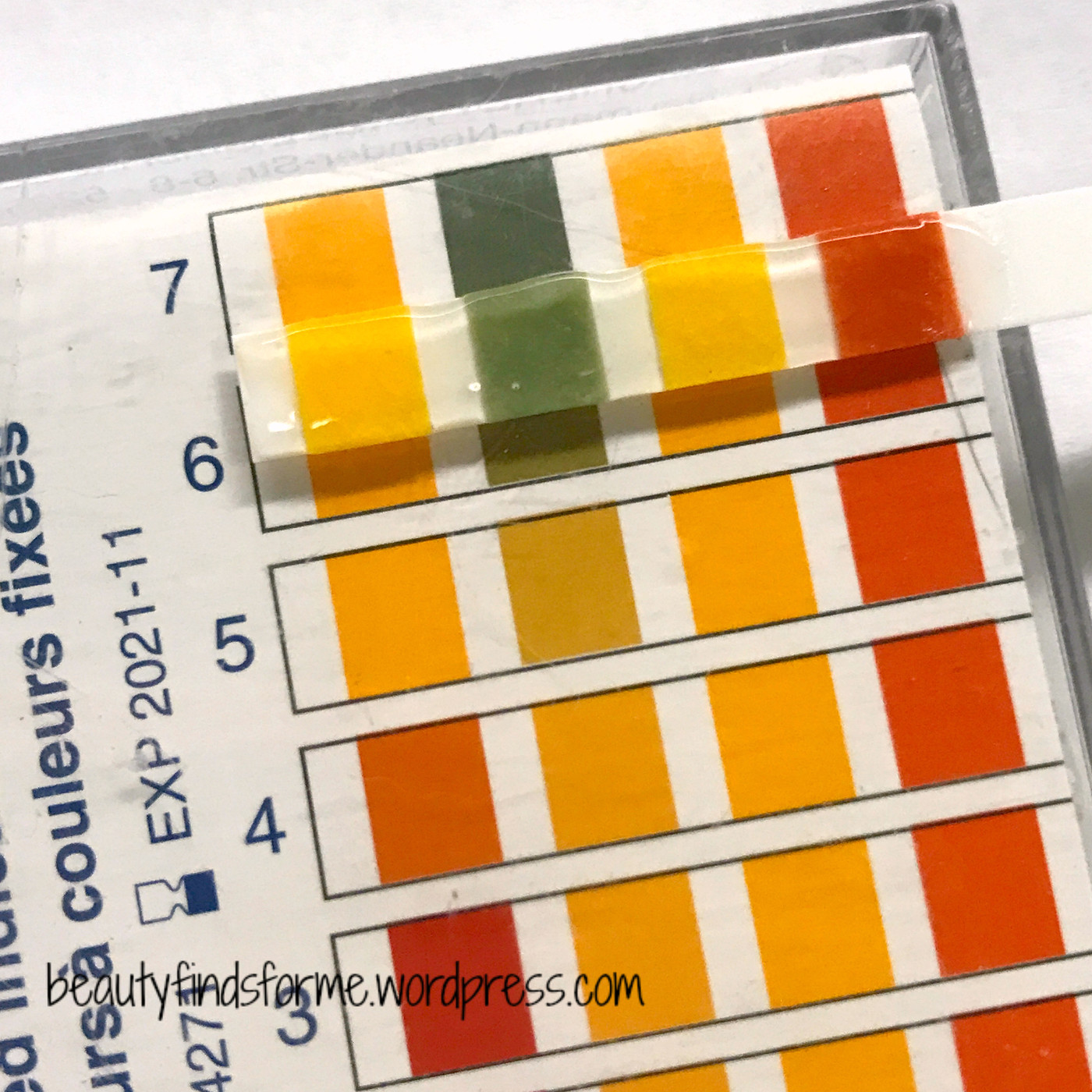 Why I Love It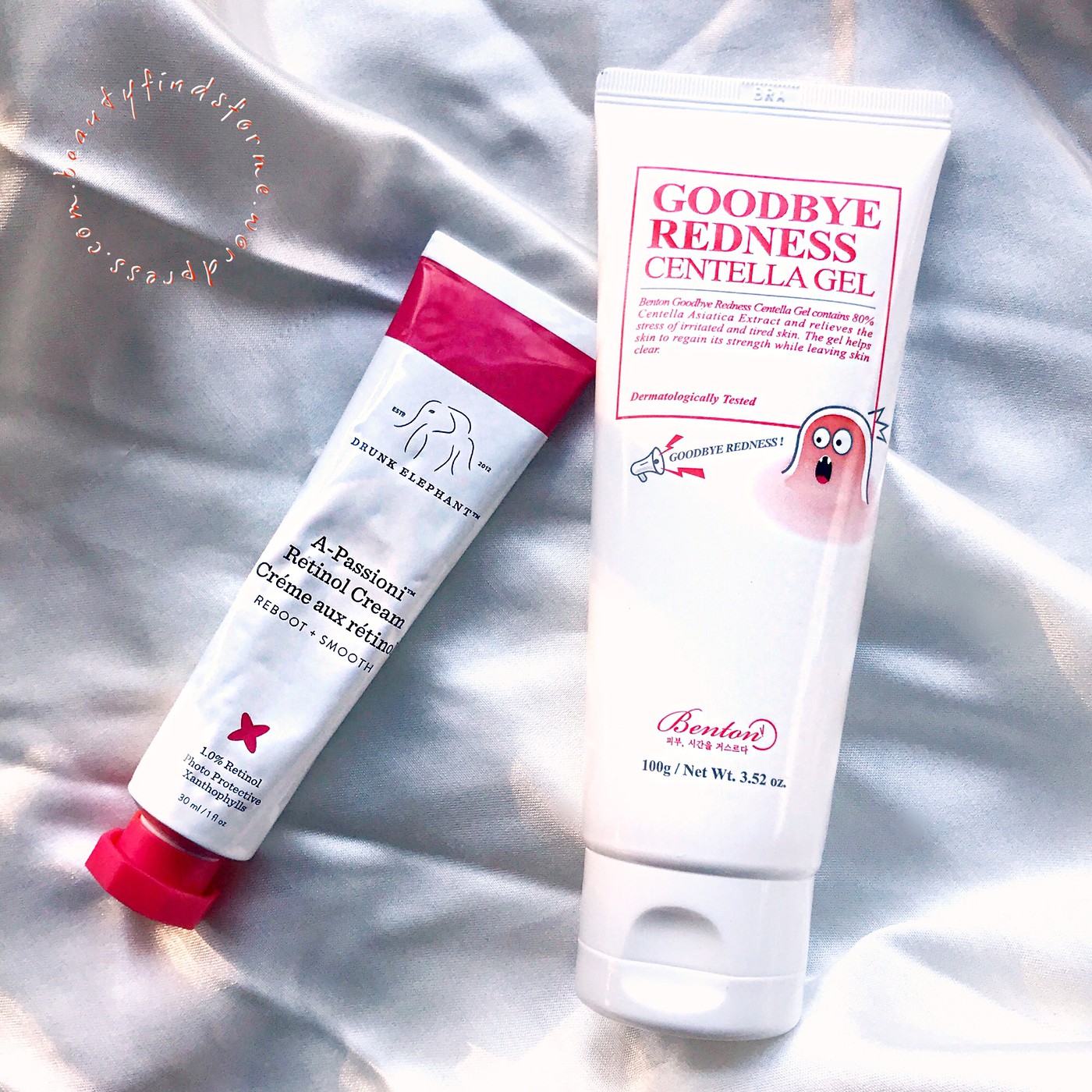 For the most part, it's just a gel, right?  Well, the fact that it doesn't cause irritation to the skin really came into focus recently.  I am currently testing out Drunk Elephant's A-Passioni Retinol Cream and I was using it a couple of times a week with no issues. I started using it 3 times a week and oh mama, my poor skin.  I don't have sensitive skin, so it was the retinol cream ~ my nose was peeling a bit and my skin felt really irritated and stung.  I slathered on Benton's Goodbye Redness Centella Gel as it didn't cause my skin to sting or cause redness, let it dry down and then applied another layer.  My skin felt so soothed and calm after that.  So, this DOES work well and doesn't causing any issues with my skin.  I totally recommend this soothing gel from Benton if you are looking for one.  It hydrates, soothes, heals, calms and it won't cause irritation. 
Where to Purchase
You can purchase the Benton new mask packs at their eBay Store, with free samples and free shipping worldwide
There aren't a lot of sites that carry these as it was just released.  Benton is very popular,  however, so it is a matter of time before it will be more wildly available.

[ disclaimer: product received for review purposes.  all opinions are my own ]