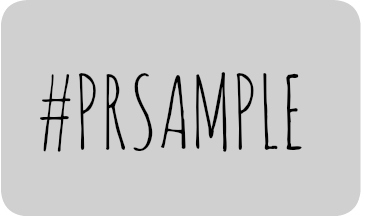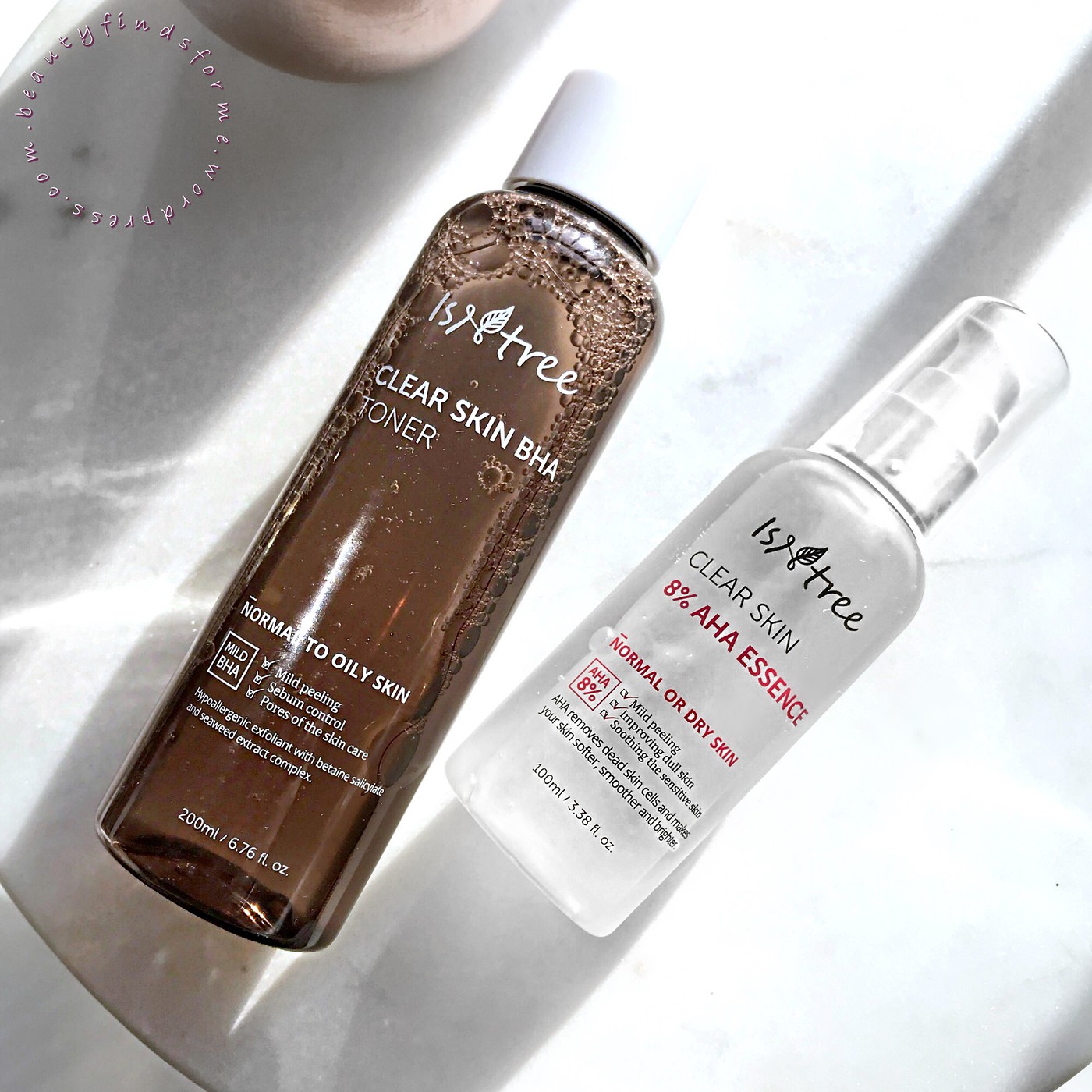 IsnTree is a K-Beauty brand that is very affordable and is a quality product.  I have tried a few of their products in the past (reviews here) and they came out with some exfoliating products that I really wanted to try. Isntree is cruelty free ~ they do not test on animals or use animal materials in their skincare.  Jolse, a premier Korean online store, sent me these two products for review purposes. 
Skin type/concerns:  Oily, aging, blemish prone, pores, hyper-pigmentation, fine lines and wrinkles. 
I received these products complementary to review and was not paid.  All reviews are my own honest opinion and  I never have been asked to write copy for a brand.  This blog post might contain promo codes, affiliate and referral links, which using my links will help generate a small commission that helps support my blog at no extra cost to you.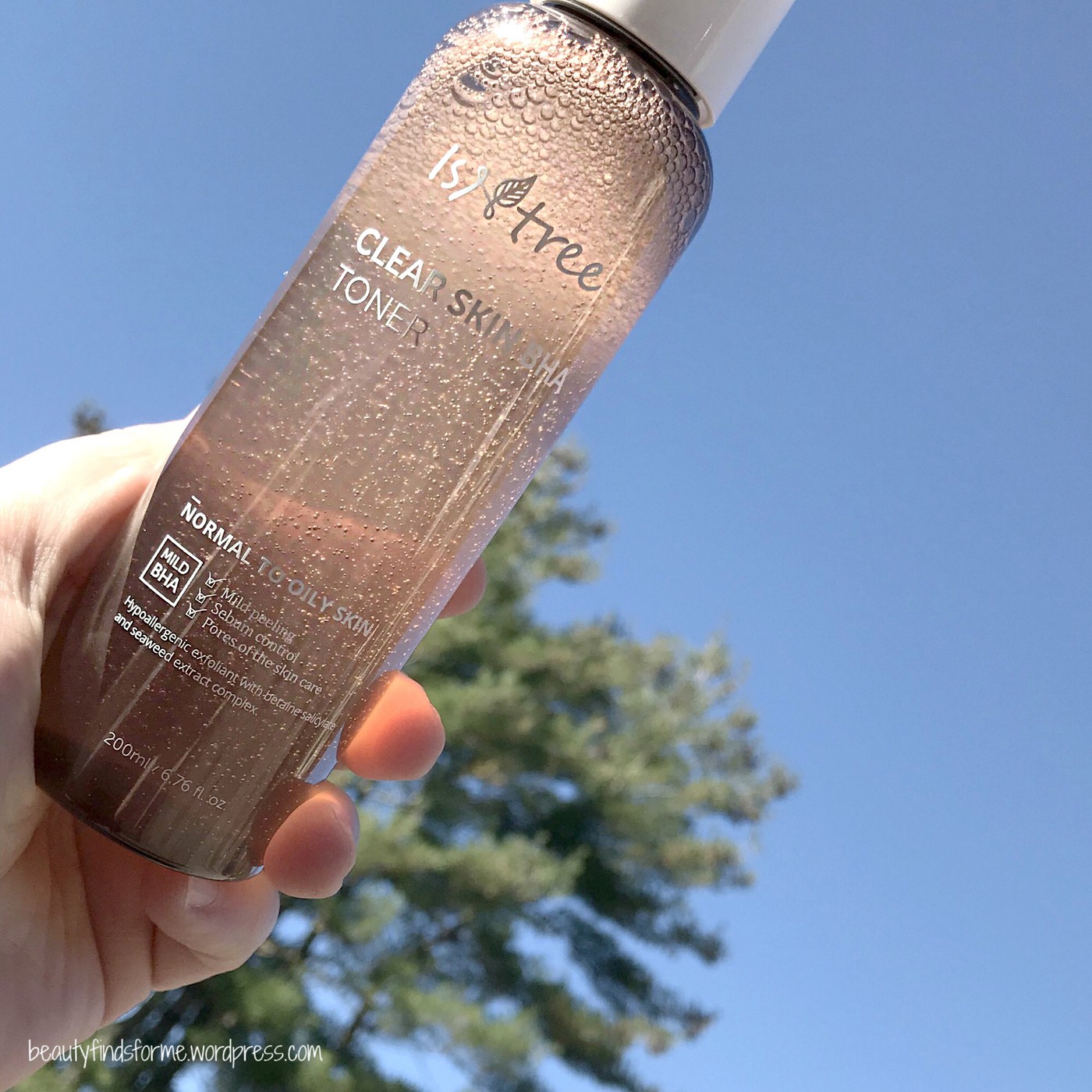 Isntree Clear Skin BHA Toner   Usually it is marketed for oily skin, but I have found even dry skin types might like using a BHA because they have clogged pores and a mild BHA product can help them with that. Korea can only allow for 0.5% of salicylic acid in OTC products, so to get around this, a lot of Korean products use an ingredient called betaine salicylate (1800mg), which is made from beet derived betaine and salicylic acid ~ this does not have the .5% restriction of regular salicylic acid. There is no maximum mixing limit for betaine salicylate and this toner has 0.9% of BHA, which is a bit lower than one would want, as BHA's usually are between 1% and 2% concentration.  This chemical exfoliator will help reduce pore size, helps prevent acne, remove dirt and debris from clogged pores by dissolving the dead skin cells and smooths the skin. BHA's are also an anti-inflammatory and antibacterial.  This also has willow bark, which is a natural form of BHA, as well. BHA ingredients should be in the lower half of the ingredient list, which this product does not have ~ it is in the upper third!  BHA's are normally used for people with oily skin or T-zones as beta hydroxy acids are lipid/oil soluble, which means they can dissolve in fats and penetrate sebum filled pores much better than AHA's 
Lots of anti-aging and moisturizing marine plants in here!  Hzikia fusiforme is a brown sea vegetable that grows wild along the rocky shores in Japan, Korea and China. It is rich in minerals ~ calcium, iron, magnesium ~ and helps maintain healthy skin. Ecklonia cava is a brown algae found in the oceans around Korea and Japan. It contains a rich source of phloroglucinols, an antioxidant found in sea plants and is very potent. Codium fragile is a green algae is a moisturizer and antioxidant.  Gelidium cartilagineum (agar agar) is a red algae that is full of minerals ~ calcium, copper, iron, magnesium ~ along with other nutrients. One of the main benefits of seaweed is that it is an anti-inflammatory.
Healing and skin soothing centella and chamomile will provide anti-inflammatory benefits, reducing swelling and redness.  Glycerin, sodium hyaluronate, aloe and panthenol are all hydrating ingredients, providing moisture and locking that moisture into your skin.
image source jolse
Ingredients: Water, Glycerin, Butylene Glycol, 1,2-Hexanediol, Betaine Salicylate (1800 mg), Hizikia Fusiforme Extract, Codium Fragile Extract, Ecklonia Cava Extract, Gelidium Cartilagineum Extract, Salix Alba Bark Extract, Centella Asiatica Extract, Portulaca Oleracea Extract, Sodium Hyaluronate, Soy Isoflavones, Chamomilla Recutita Flower Extract, Glycyrrhiza Glabra Root Extract, Aloe Barbadensis Leaf Juice Powder, Allantoin, Dipotassium Glycyrrhizate, Panthenol, Sodium Hydroxide, Xanthan Gum cosDNA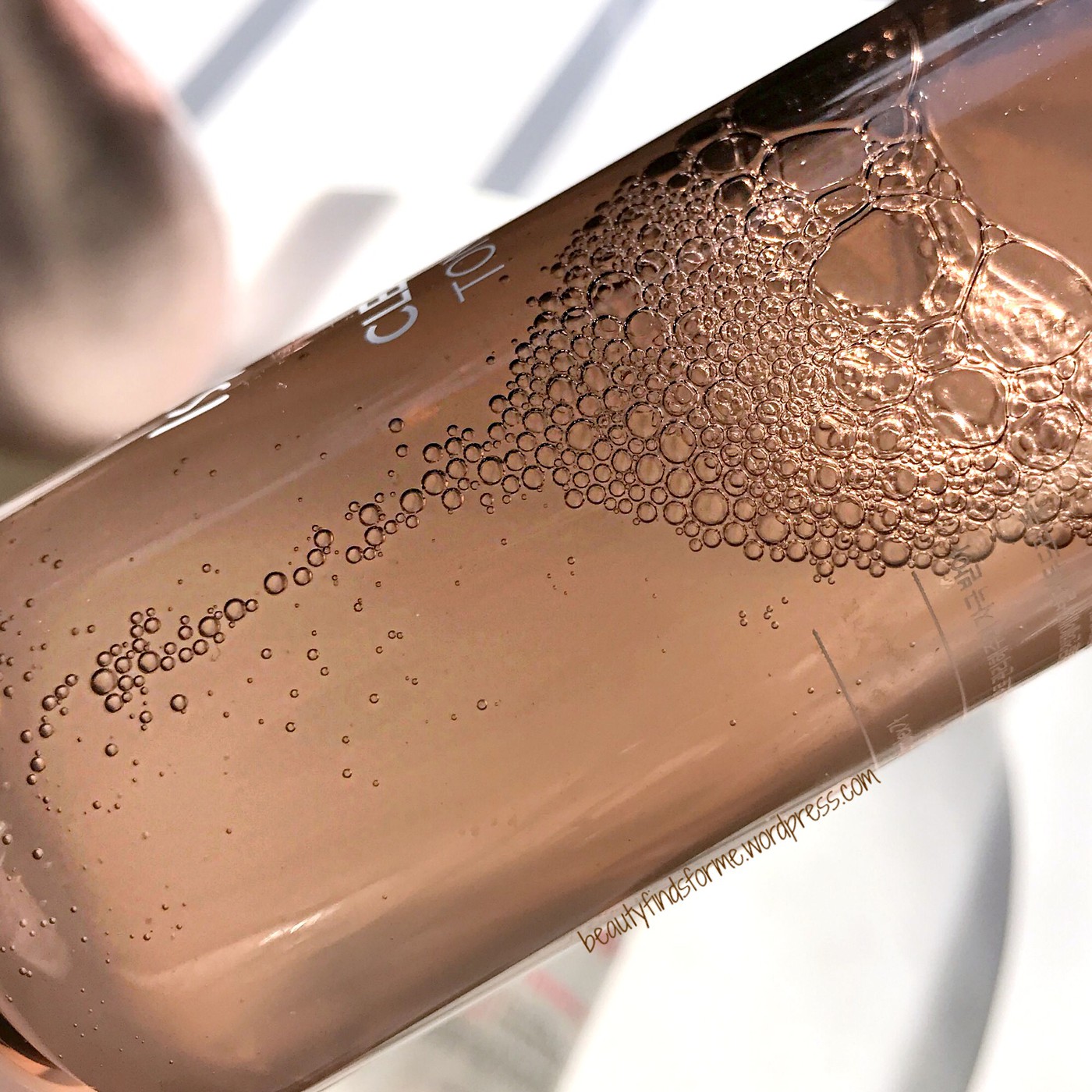 This toner comes in a tall brown bottle with a pin hole applicator.  The BHA toner looks thick in the bottle, but it actually is a watery product with a bitter, medicinal scent ~ common with acid treatments.  This doesn't contain alcohol, but it absorbs pretty quickly into my skin, leaving it nice and moist.  I do not experience any stinging with this, with the pH level clocking in at a solid 4 ~ just at the high range (3 to 4)  for a BHA product to work effectively.   So, the placement of the BHA ingredients list is off, the percentage is a tad low but the pH level is within range.  
IsnTree Clear Skin BHA toner is supposed to help with keratin removal, excessive sebum control, pore cleansing and improving skin tone.  What I experienced was hydration and fresher looking skin.  However, this does help with oil, but it does not leave my skin mattified nor did I feel that it do a good job cleaning out my pores. It was very soothing and gentle, very moisturizing ~ it initially increased my moisture levels by 59% and decreased my oils by  66%.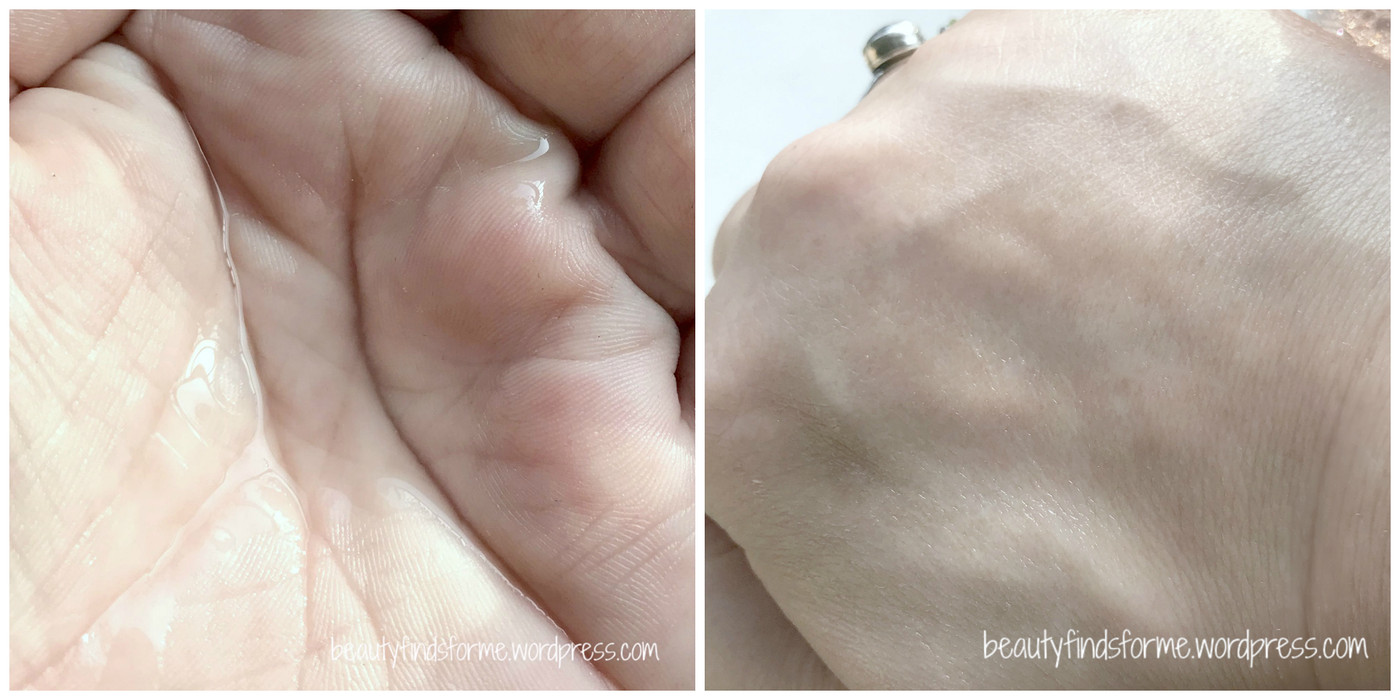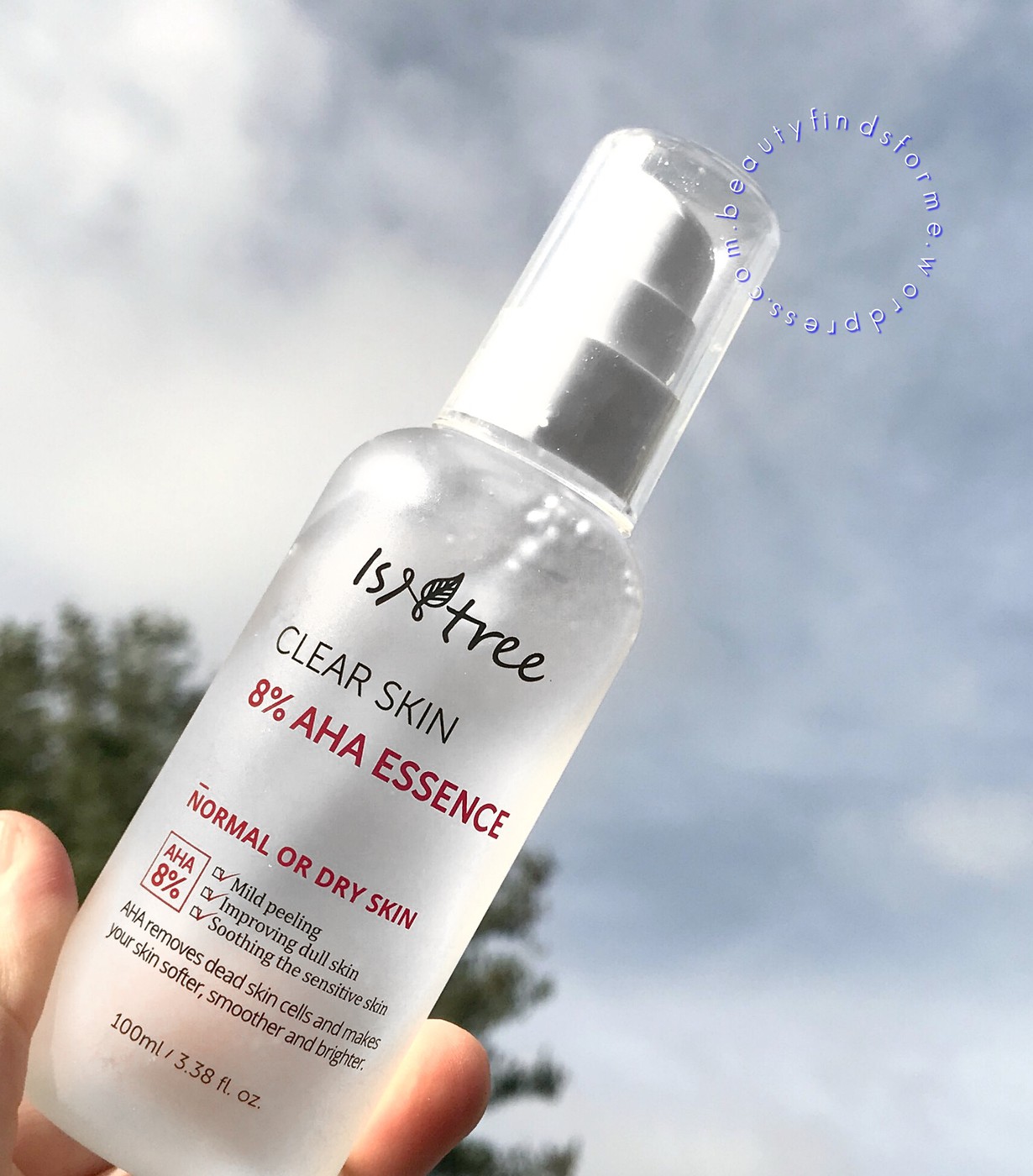 Isntree Clear Skin 8% AHA Essence  AHA (alpha hydroxy acids) are another form of chemical exfoliation.  AHA's are mainly derived from fruit and milk sugars ~ these are the most common using natural sources:   glycolic acid (sugar cane), lactic acid (milk), malic acid (apples, pears), citric acid (oranges, lemons), tartaric acid (grapes).  The two acids that can penetrate deeper into your skin layers are lactic and glycolic acids, which this product contains. You want an acidity of 3 to 4, with a 5 to 8 percent concentration of AHA.  The AHA ingredient should be one of the top 3 ingredients in the list and you should pick an AHA if your skin is not prone to breakouts or you really want to lighten hyper-pigmentation and tone and firm your skin, as they can stimulate collagen and elastic production in your skin.  IsnTree uses 4% glycolic acid and 4% of lactic acid, for a total of 8%. The placement of the two AHA's are spot on, they are in the top three ingredients. 
image source jolse
Mulberry bark is rich in antioxidants, this extract helps slow down aging process, by combating free radicals, removing dead skin cells. It is also known for its brightening properties , which will reduce the appearance of spots caused by hyper-pigmentation.  Ginkgo biloba is an anti-inflammatory and will reduce redness, helps control oil, is an antioxidant that will help boost collagen production.  Another anti-inflammatory is acorus calamus root, also known as sweet flag, and it improves the healing of skin issues as well as providing soothing care.  Cucumber helps balance the moisture/oil levels on your skin and can help prevent acne. Aloe vera is a powerful moisturizer that doesn't leave your skin feeling oily or greasy. It soothes, treats inflammation, helps speed up skin healing and also has a plethora of antioxidants to help improve your skin's firmness and keeps your skin moist and hydrated.
Centella asiatica-derived asiaticoside helps form collagen to strengthen your skin and speeds up wound healing. Two hydrating humectants ~ glycerin and sodium hyaluronate ~ to really give your skin some hydration while attracting and binding moisture to your skin.  Allantoin moisturizes, exfoliates and softens skin, making it look smooth and refined, while reducing and relieving irritation. Panthenol helps cellular renewal and is an effective moisturizer.  Panthenol is a natural humectant, which retains moisture and hydrates the skin. It also is a good lubricant on the skin, making skin look soft and smooth and it acts as anti-inflammatory.
image source jolse
Ingredients: Water, Glycolic Acid (4%), Lactic Acid (4%), Glycerin, Butylene Glycol, Potassium Hydroxide, Morus Alba (Mulberry) Bark Extract, Asiaticoside, Portulaca Oleracea Extract, Sodium Hyaluronate, Ginkgo Biloba Nut Extract, Acorus Calamus Root Extract, Cucumis Sativus (Cucumber) Fruit Extract, Aloe Barbadensis Leaf Juice Powder, Allantoin, Panthenol, Dipotassium Glycyrrhizate, Hydroxyethylcellose, Zanthoxylum Piperitum Fruit Extract, Pulsatilla Koreana Extract, Usnea (Lichen) Extract  cosDNA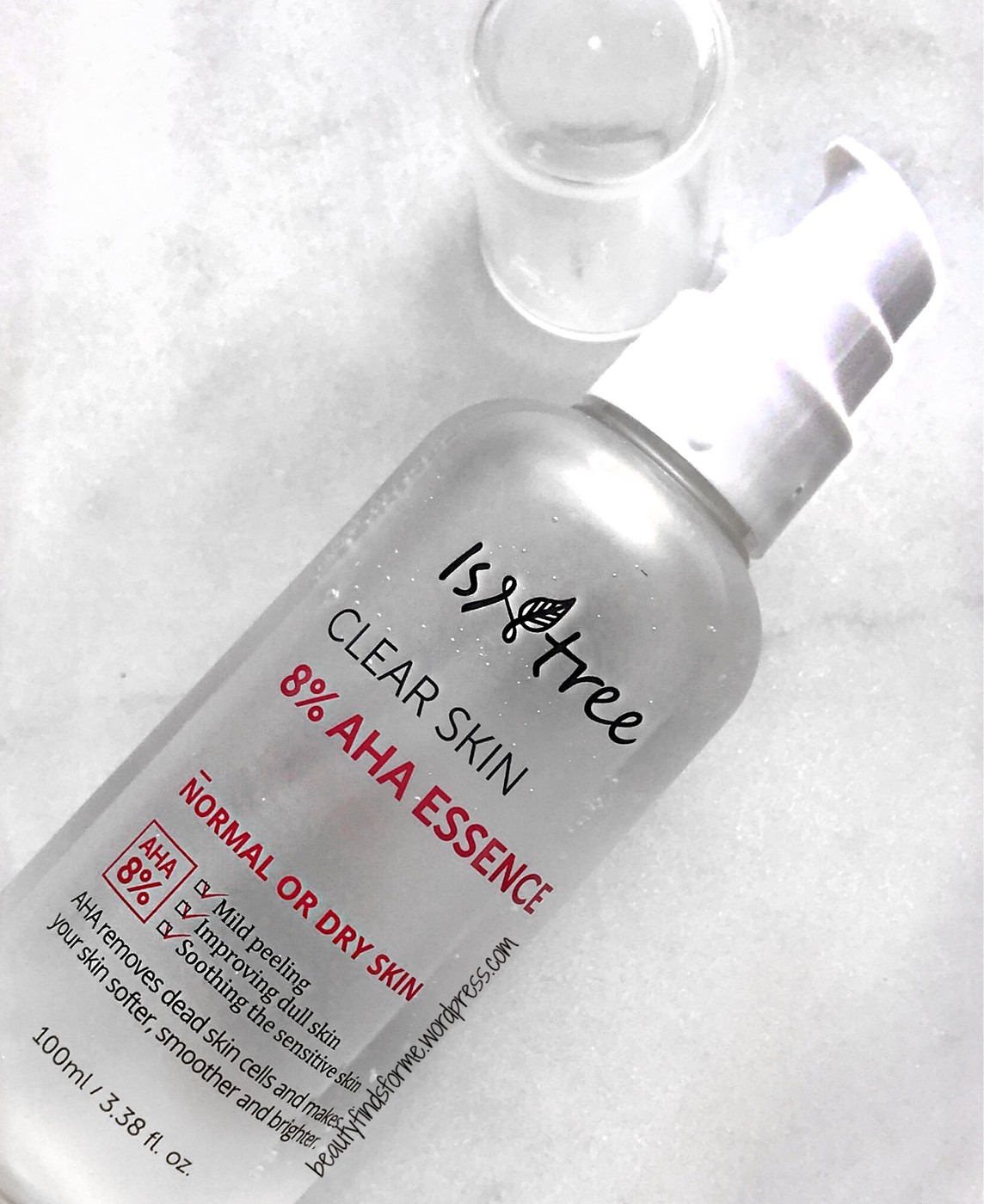 This comes in a pump bottle and the clear liquid is like a watery gel, with some viscosity.   Once again, it has that bitter sharp scent that I associate with acid treatments, but it does go away quickly.  This feels very slick and smooth as I apply it on my skin and yes, this does have a slight stinging sensation as I apply it.  That feeling goes away quickly and it doesn't cause my skin to turn red.  This does have a pH level of a 4, which is in range for an AHA product.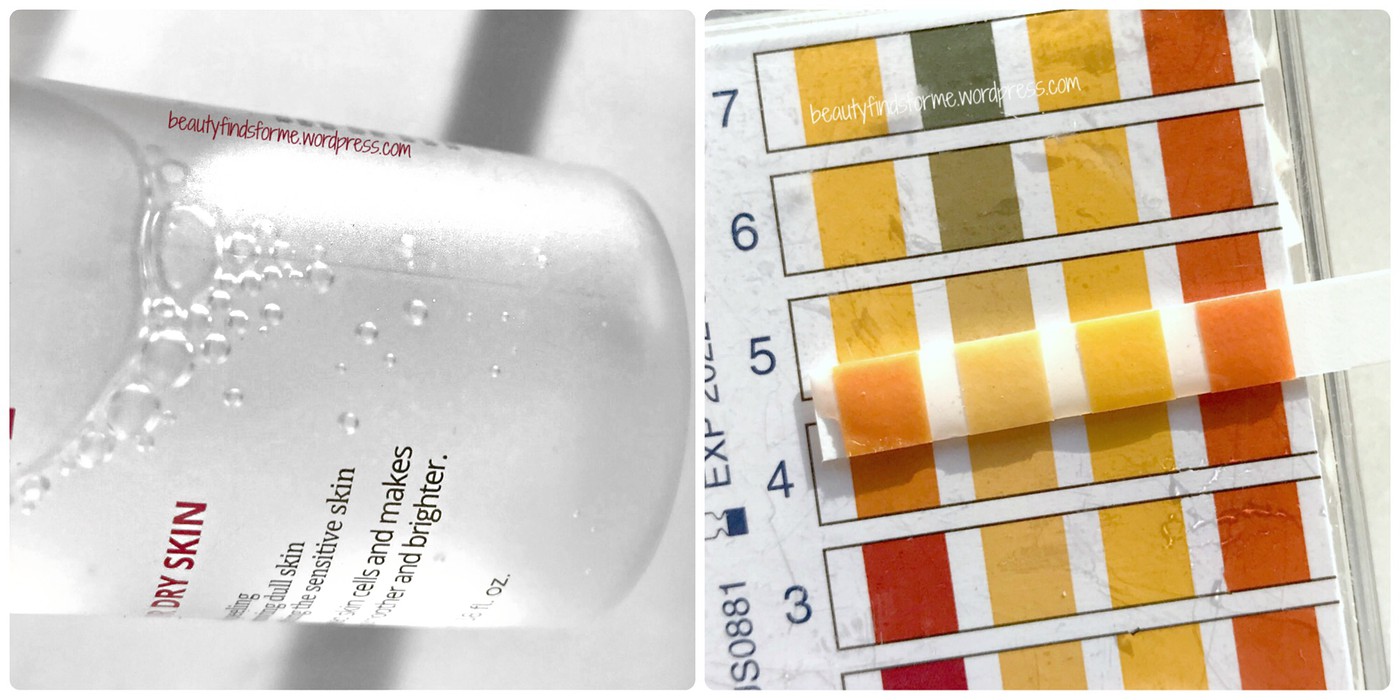 This has an almost oily, tacky feeling on my skin and it does take a few minutes to dry down on my oily skin.  This is not as hydrating as the  Clear Skin BHA Toner ~ it increased both my moisture and oil levels by 26%.  That said, I can feel an almost immediate effect on my skin ~ my skin feels very smooth and soft.  I haven't noticed my brown hyper-pigmentation spots lightening, but my skin looks brighter overall and softer.  I am also using an LED Light Mask as well, so that could also be helping with my skin tone, but the tactile feel of this product on my skin tells me this does work nicely to refine the texture of my skin.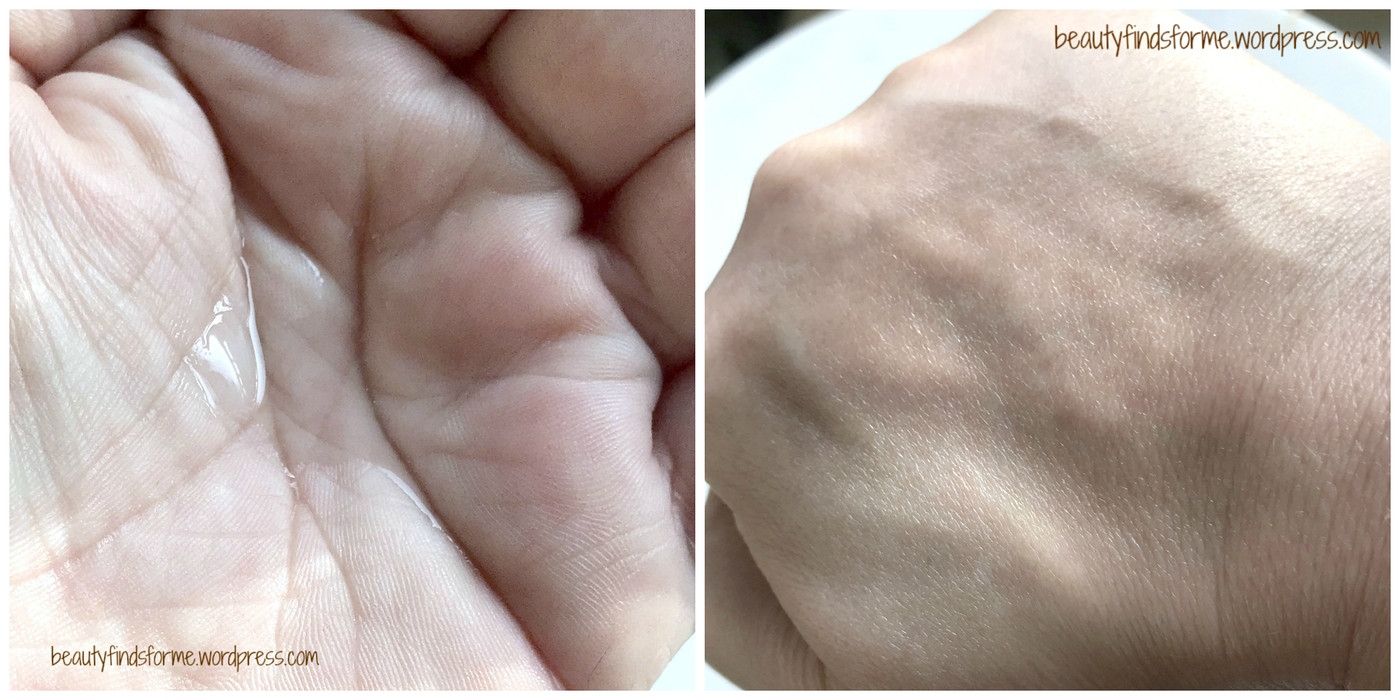 Final Thoughts
A thought on BHA vs AHA, oily skin vs dry skin.  I honestly think that anyone, barring sensitives, can use an AHA.  In fact, many brands are making MEGA chemical exfoliators that contain AHA, BHA and PHA.  It is nice to see products that are still "pure' and don't mix the three hydroxy acids together, as there are some people who can use a BHA but not an AHA and vice versa.  AHA's help with fine lines, wrinkles, exfoliates the surface of your skin and can brighten it.  I do like the IsnTree Clear Skin 8% AHA Essence a lot ~ it really helps smooth my skin while hydrating.  It is a bit sticky after initial application, but it will dry down after several minutes or when I layer another skincare product over it ~ whichever comes first.  I think the reason why the Clear Skin 8% AHA Essence is a success over the Clear Skin BHA Toner is because of the formula.  The AHA Essence has the 8% concentration, the 4 pH level and the ingredients in the top three, whereas only the pH level was spot on for the Clear Skin BHA Toner. 
BHA's, on the other hand, are for deep pore cleansing and oily skin care ~ however, there are folks with dry skin that have blackheads and need deep pore cleansing too.  BHA's can be drying, so normally BHA's are not recommended for dry skin types;  that said, the InsTree Clear Skin BHA Toner is so mild and so hydrating, that I feel dry skinned folks can use it on the areas that they need it, without drying their skin out. For oily skinned types, I would say this is TOO gentle and would only recommend this as a nice hydrating toner that doesn't really do oil control.  If you are an oily and sensitive skin type, this would be the type of toner you would enjoy as it doesn't irritate or sting and  is very hydrating and soothing. For me, if I want a hydrating BHA toner, I still look to Benton Aloe BHA Skin Toner (review) as my holy grail, but I also know that some folks are allergic or have sensitivities to the Benton product, so the IsnTree Clear Skin BHA Toner is a nice alternative.    
Where to Purchase
You can purchase IsnTree products at Jolse.  Prices will fluctuate slightly due to the Korean Won/USD conversion. Jolse has free shipping all the time, ships internationally and gives out tons of free samples.
If you want to try my Holy Grail BHA Toner, Jolse also carries Benton Aloe BHA Skin Toner 200mL for under $19.00 USD (click here) 
[ disclaimer: product received complementary for review.  all opinions are my own ]