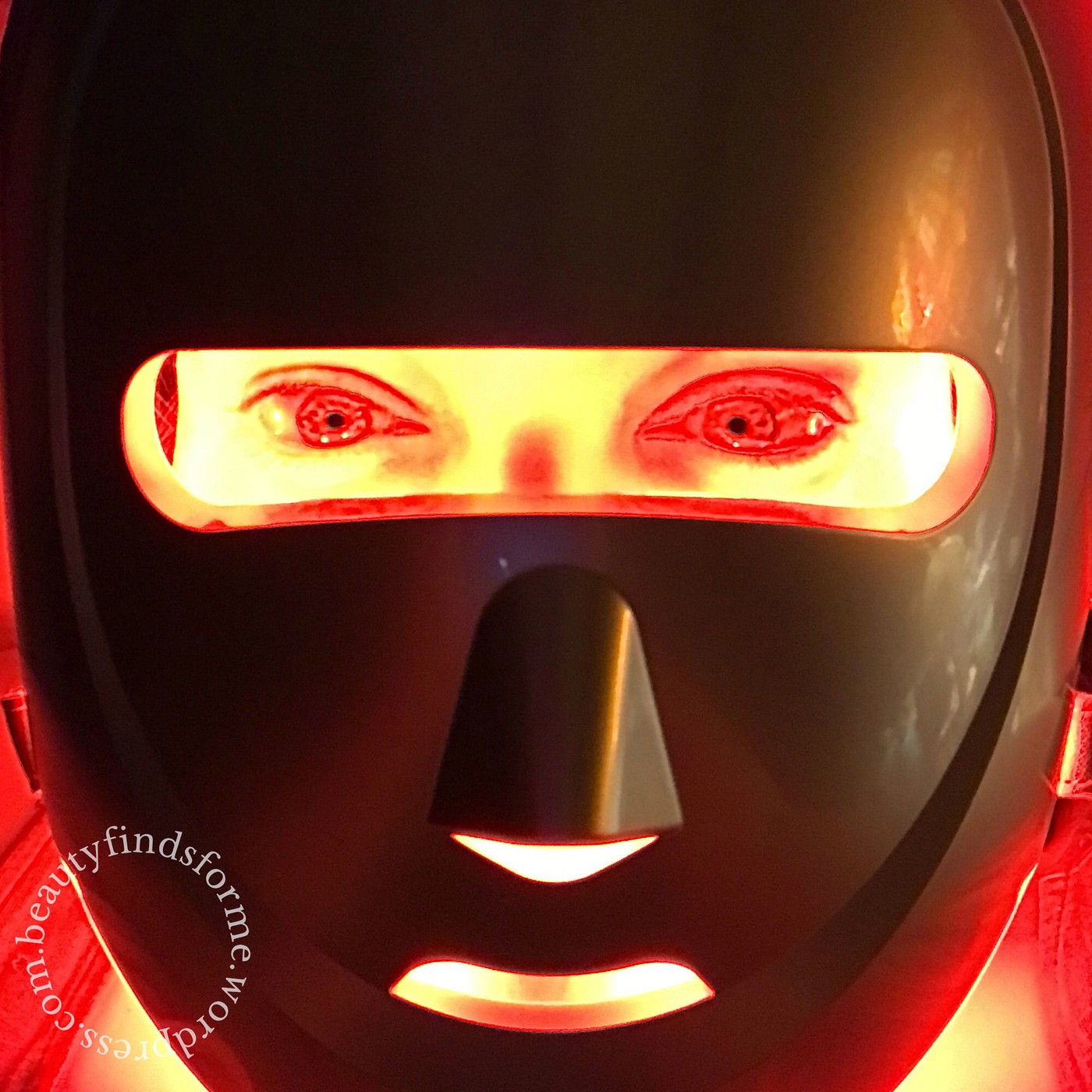 I was offered the chance to try and review this LED light mask from ECO FACE, via Credithink on Amazon USA.  I have used other LED light devices before and I do like them ~ however, one of my issues is that the versions I used had a non-rechargeable power pack, so after 30 tries, you had to purchase a new power pack.  This type of gimmick kept the LED mask at a low price, but the power packs are expensive. For example, Neutrogena Light Therapy Acne Mask retails for about $35.00 and their power packs are $15.00 each.   Over the course of a year, you are looking at $200.00 for this setup ~ good only for 360 uses, along with the waste of having a limited use power pack.  ECO FACE LED mask is not only rechargeable but is also made from eco-friendly plastic and Borim ensures that their products from chemicals such as BPA and lead.   This was my introduction on why I accepted this product for review.
Skin type/concerns:  Oily, aging, blemish prone, pores, hyper-pigmentation, fine lines and wrinkles. 
I received these products complementary to review and was not paid.  All reviews are my own honest opinion and  I never have been asked to write copy for a brand.  This blog post might contain promo codes, affiliate and referral links, which using my links will help generate a small commission that helps support my blog at no extra cost to you.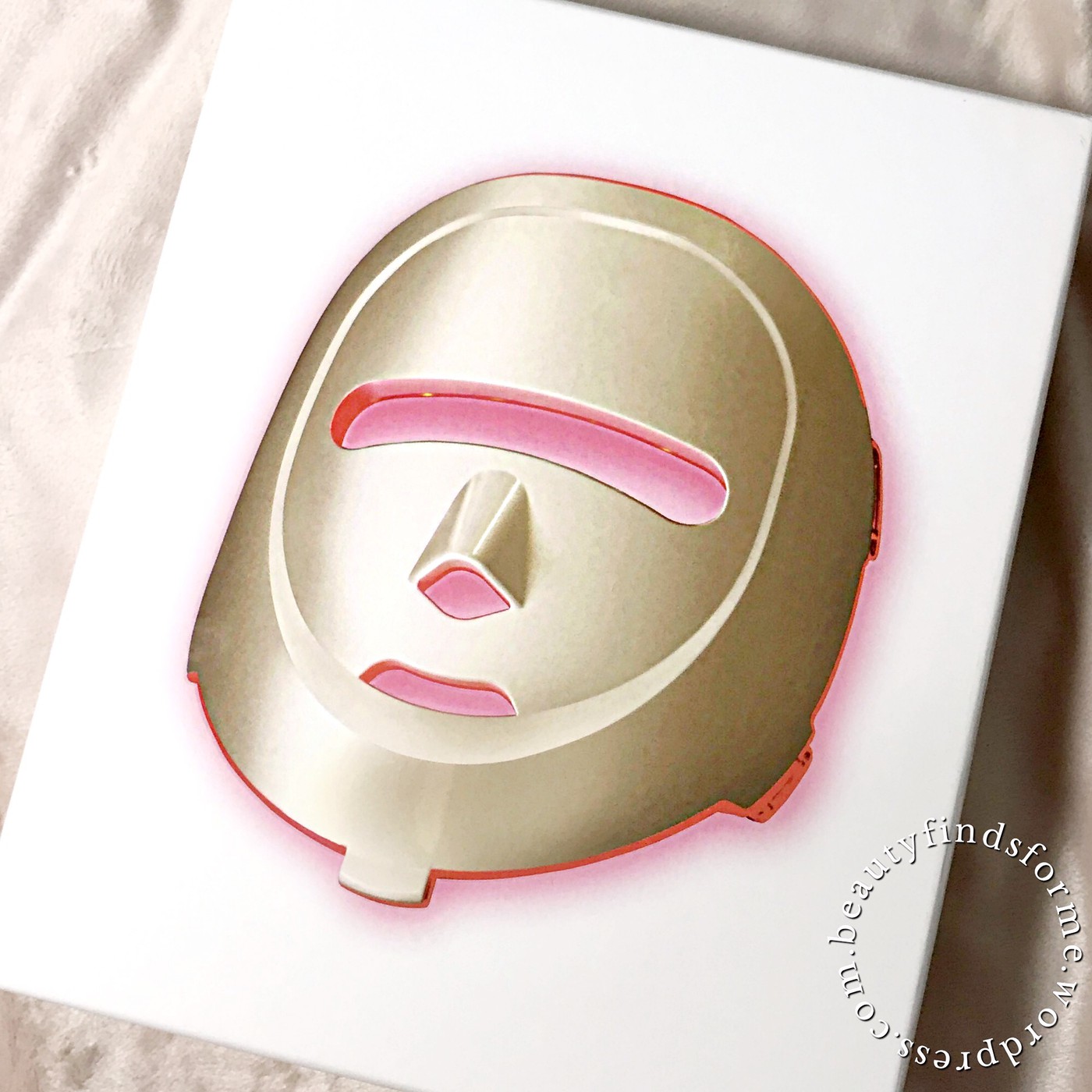 Made in South Korea, ECO FACE Near-infrared LED Photon Mask is a lightweight mask at 230 grams ~ about 8.11 ounces which is lighter than most LED masks.  It is made of eco-friendly plastic using flexible PCB circuits to hold the LED's in place.  This mask only uses clinically tested and proved light therapy
60 630 nm red lights, which are visible

60 830 nm near-infrared lights, not visible
For a total of 120 LED lights.  Red LED lights are proven to increase both the skin elasticity and prevent moisture loss.  Near infrared lights used invisible wavelengths between 700 and 1400 nm.  Near infrared light therapy will help stimulate and boost activity on a cellular level, helping to regenerate cells, reduce inflammation, penetrate deep into the skin without adverse side effects.  For a full study, read US National Library of Medicine studies here and here .  There are no 400 nm blue LED lights as although blue lights help purify your skin, it can damage your skin and eyes.  Yellow 500 nm LED lights have not been proven to brighten up the skin, so although you may see other LED masks with yellow, blue, white and other LED colors, the only currently proven and safe LED lights are red and near-infrared.  Don't worry!  Both the red and near-infrared lights do not contain UV rays and this mask will not tan your skin. 
Borim conducted clinical trial research to investigate the safety and the effectiveness
They observed that
Skin surface roughness is significantly reduced and skin texture has been improved.
Skin elasticity and resilience significantly increased.
It has shown that skin hydration level is improved due to a significant increase in skin water-holding capacity.
The light has penetrated into the skin reaching deep into the dermis and can be effectively working on fibroblasts and the reticular dermis to stimulate regeneration. Visible red light along with near IR activates production of collagen and increases blood flow, allowing cells to receive the oxygen and nutrients they need in order to function more effectively.
ECO FACE is a dermatologist approved skin care mask device and was verified by Dr Sook Hyun Bang, Director and Specialist at DR Dermatology Hospital in South Korea. This mask provides a bright illumination and intensity with no low temperature burns.  For home LED facials, use at least 4 to 5 times weekly at 20 minutes each time, with a few days off so it gives your skin time to regenerate and produce elastin and collagen.  From what I have read, after 3 months, you can reduce the treatments to 1 to 3 times a week for maintenance.  It is best to use this mask as part of your night time skin routine, as your skin heals and regenerates as you sleep ~ this therapy treatment will help enhance that regeneration period.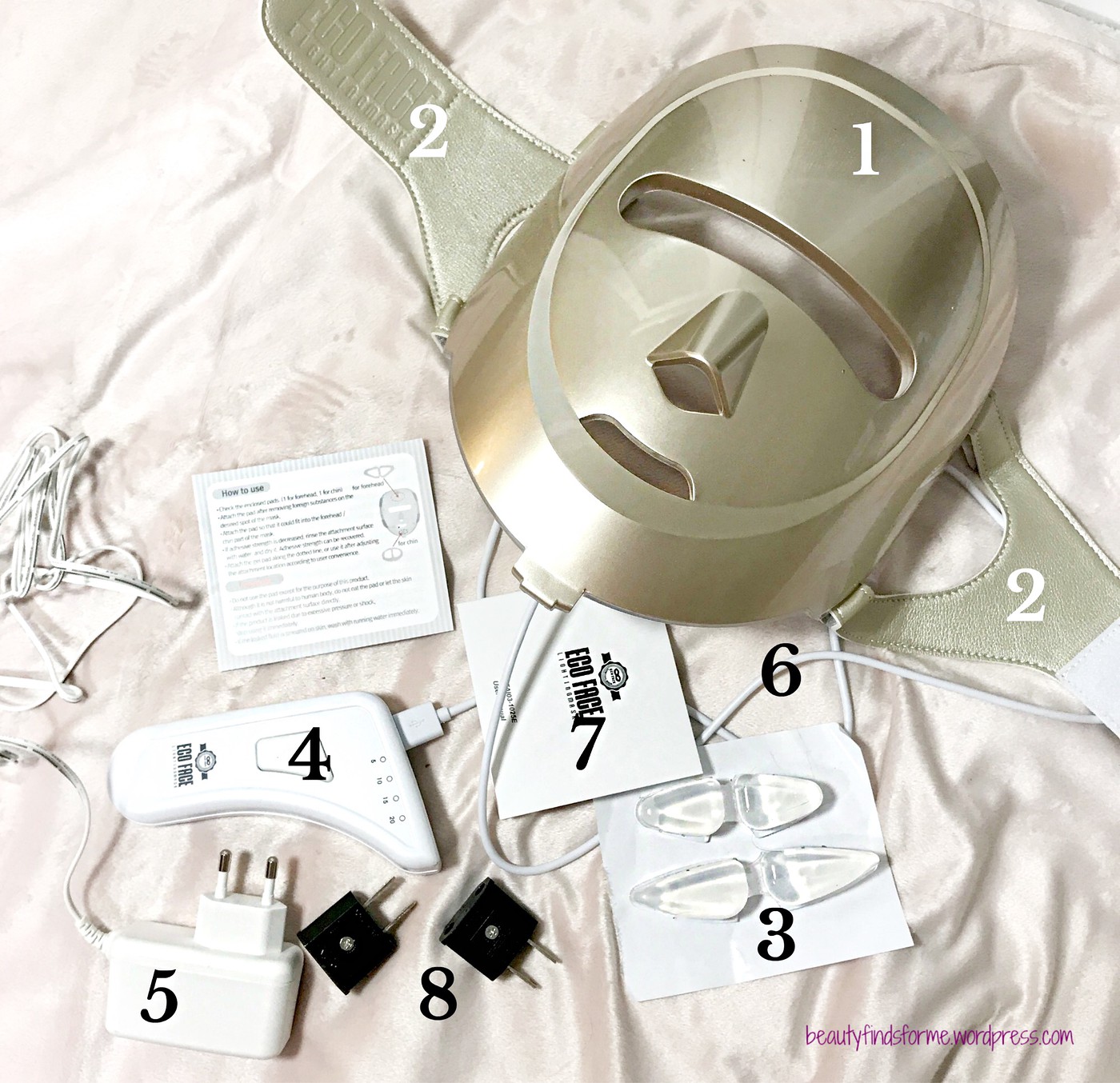 This came in a huge box with a ton of components ~ it almost looks too daunting, but it isn't!  First up, this is what you get
ECO FACE LED Mask

Head bands

Eye and chin gel pads:  It looks like there are four pads but it is just 2 ~ each pad is connected, so you don't have to worry about losing 1/2 of your pad.

Controller: this is your power pack.  

Charger: The mask and the charger are dual-voltage (110V-220V) 

Connector: USB cable ~ if this breaks, you can purchase any USB 2.0, 3.0 or any other universal cables.

User manual

Universal plug adapter attachment: If you live in the USA, you get these to help convert the charger to fit into your outlet.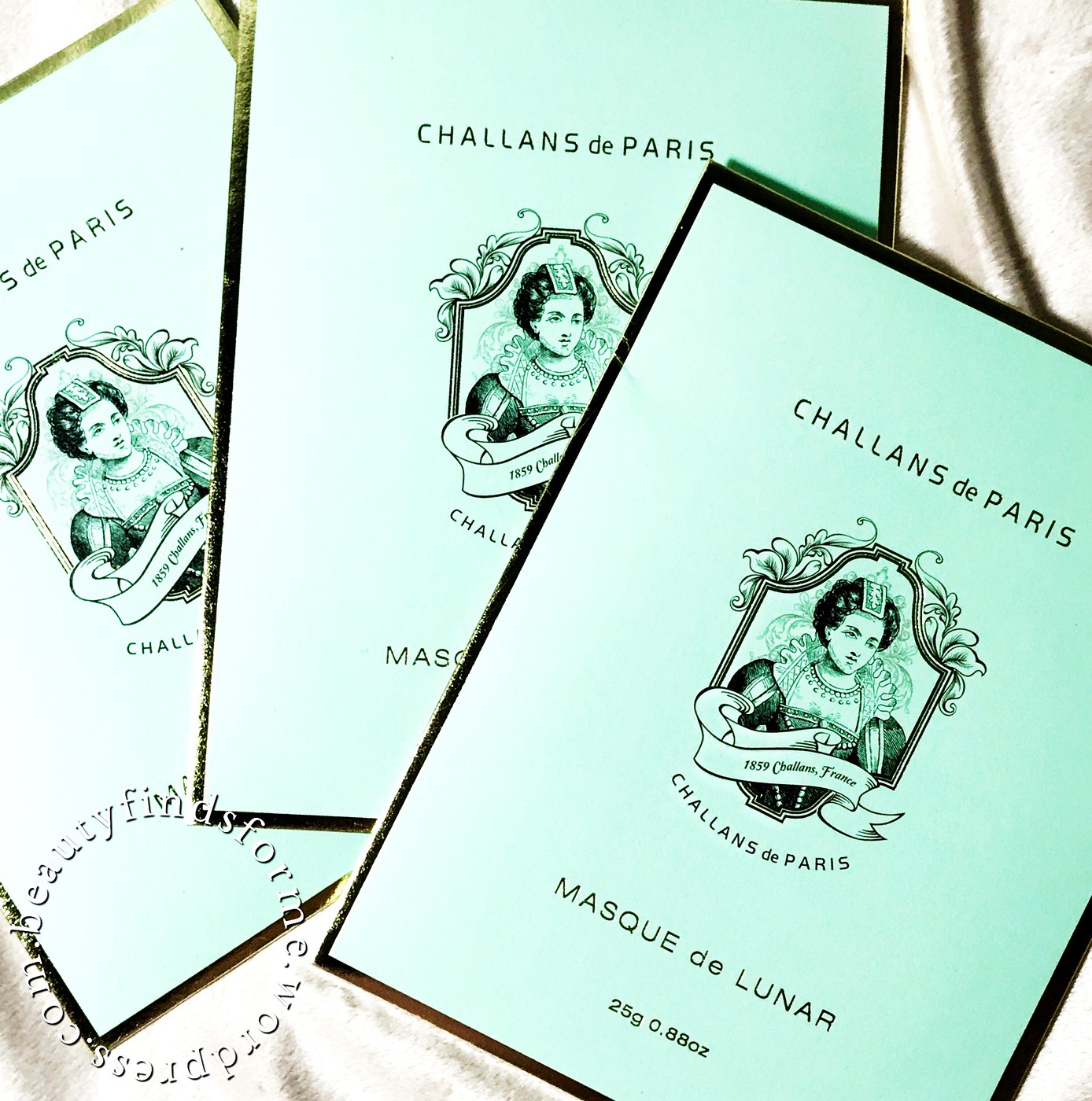 The patented mask itself has a one-year warranty and the components have a six-month warranty. Since the battery cannot be replaced if it is defective, the entire controller would need to be replaced. Credithink also added some nourishing Challans de Paris Masque de Lunar facial sheet masks, which are an ultra-hydrating, soothing and skin repairing mask.  I thought this was a nice touch ~ after using the LED therapy, I do like to sometimes follow up with a sheet mask.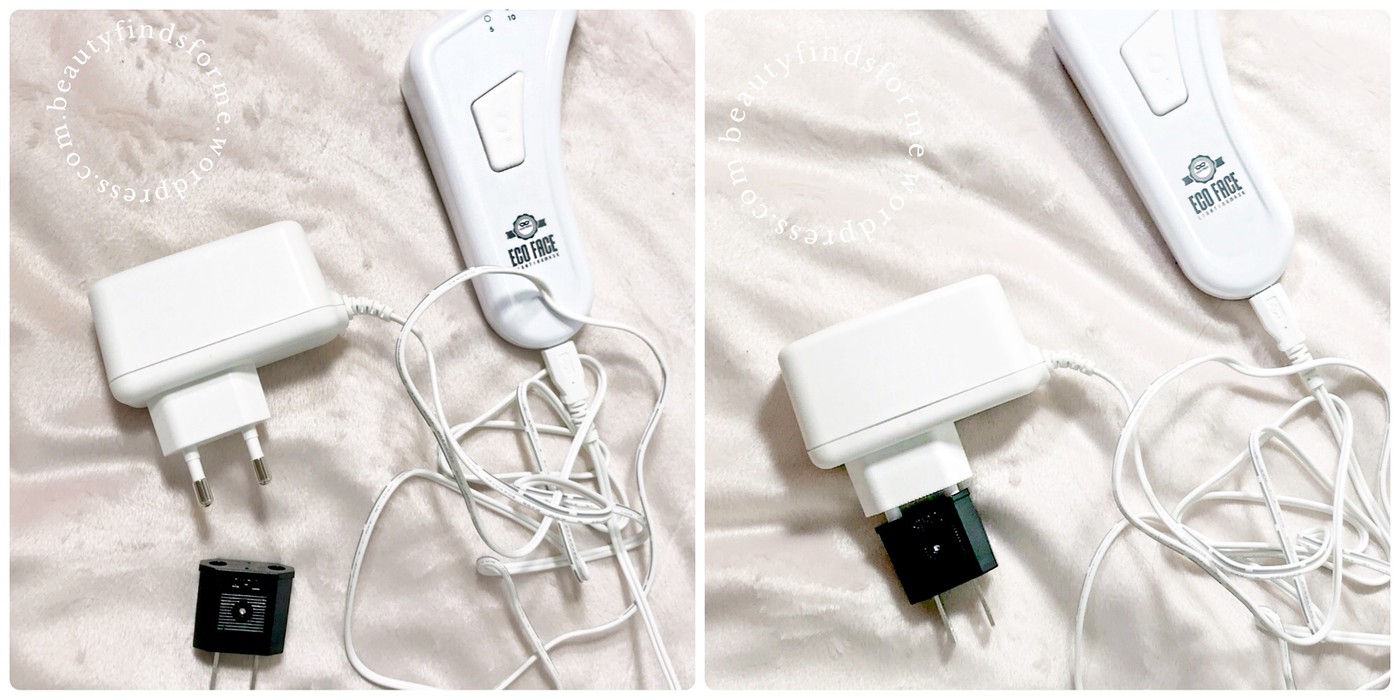 The first thing I did was attach plug in the converter plug to the charger, then connect the charger to the controller.  DO NOT the mask via the connector (USB cord)  into the charging unit directly!   Let charge for 3 to 4 hours ~ that may seem a like a long time, but you can get at least 4 20 minute treatments from one charge.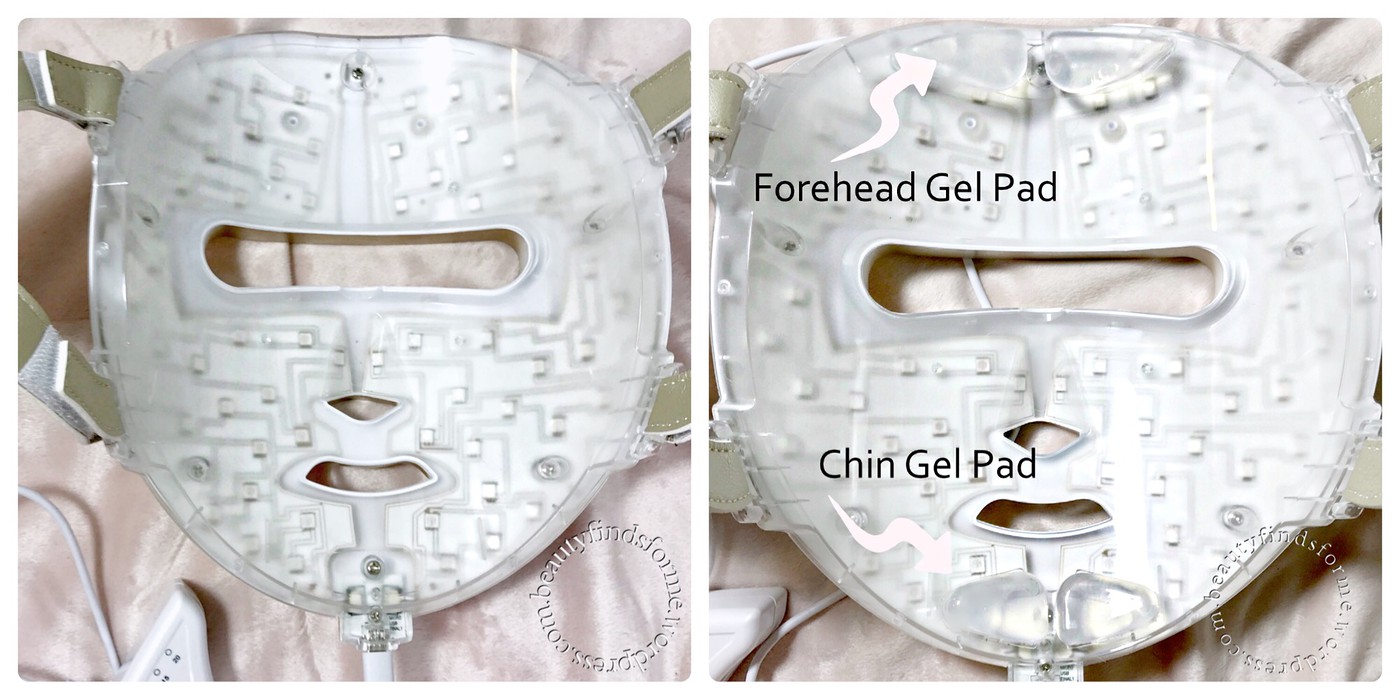 After charging, take the connector (USB) cord, attach to the controller and then plug into the base of the ECO FACE mask. You can attach the head band straps on the mask or leave off.  I have a big head and these bands are very uncomfortable for me, so I just do my sessions lying down on my bed.  Attach the gel pads to the inside of the mask ~ you can see where they would be applied as it is "marked" off for you on the mask.  I found that these gel pads do fall off quickly, but if I rinse them off and dry them, they will stick again to the mask.  I found that I didn't like the chin gel pad, so I have been leaving that off.  The point is, make sure that the mask is comfortable for YOU, as in order to see results, you need to use it.  If a mask is uncomfortable, you won't use it (or at least I won't!!).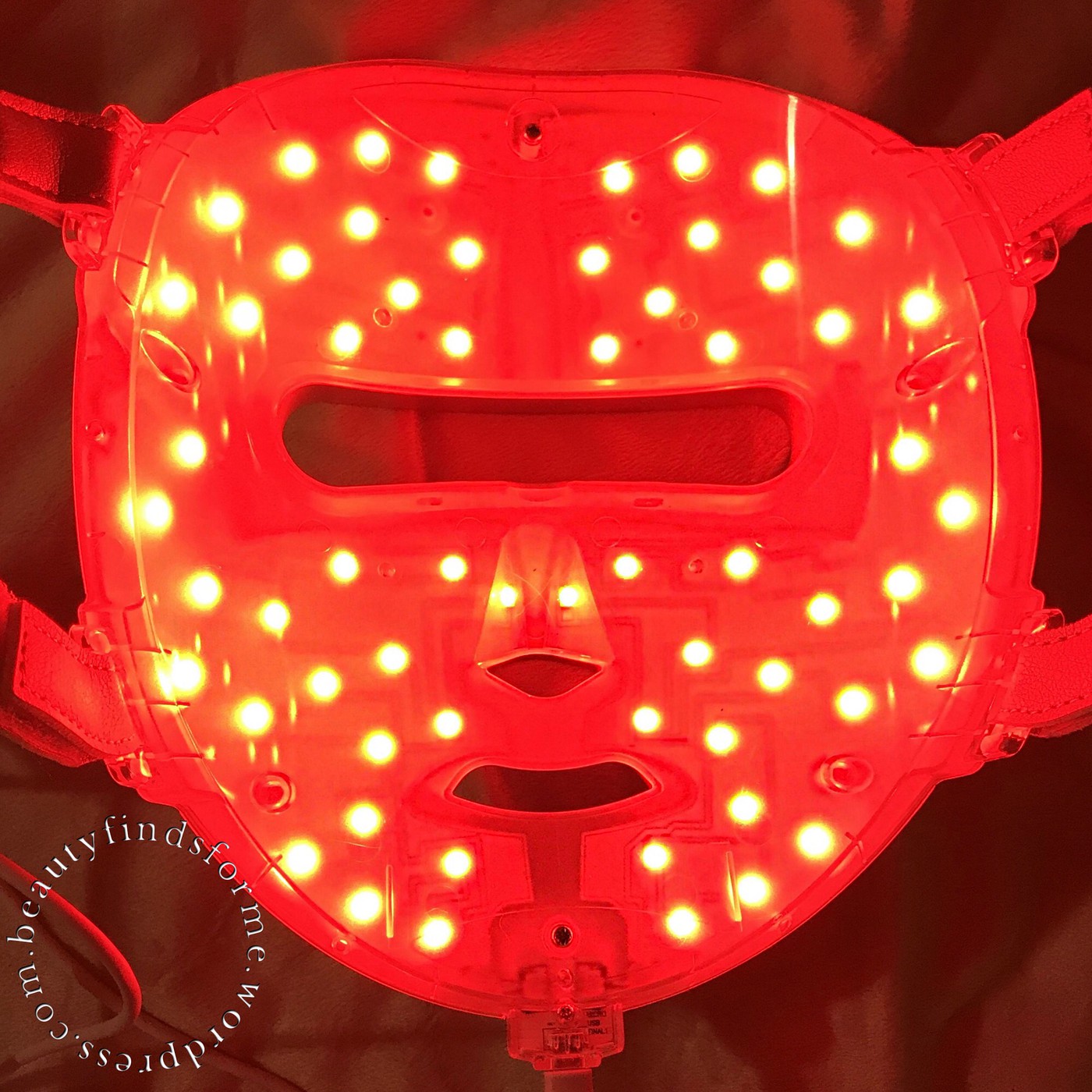 I make sure my skin is clean and dry, then apply an anti-aging serum.  You can use any anti-aging serum you would like ~ I love to use Whalmyung Antioxidant Rejuvenating Serum, personally.  This will enhance your therapy but you do not need to add a serum.  Do not use creams or thick products on your skin and let your serum absorb completely before your session.  There is a huge button the controller which I just press down for 2 seconds and the device will make a beeping noise.  There are four round lights on the controller which represent 5 minutes each ~ it helps to see the countdown of my masking session. To start the session, press the button again for 2 seconds and then you can press the button to set the session time.  The LIGHTS are really bright but it is safe to leave your eyes open, so after a minute, my eyes do adjust to it.  I can use my iPhone or iPad to watch movies, catch up on social media, read the news ~ or just chill with my cat on the bed ~ hahaha.
Immediate results after masking ~ I noticed that my skin does feel more smooth and soft.  I feel that that my skin can absorb products more quickly as well ~ after my mask session, I either do a sheet mask or apply my night time skincare routine.  I have been using this mask for a month now, and changes I have seen have been subtle, but I do notice it.  It helps with fresh PIH (post inflammatory hyper-pigmentation) for me, helping fade it quicker or not let it get as red/purple in the first place; it helps "dry" up my blemishes so they do not inflame or get red ~ so it is really helping with inflammation.  As far as wrinkles go, I haven't noticed a huge improvement there but it does take 2 to 3 months to see noticeable improvements and I don't have a lot of wrinkles to being with, except around my eyes.  However, I feel that my skin feels FIRMER using this, so I will continue using this ECO FACE LED mask and I can say that my skin has a more healthy glow to it.  It enhances my skin care products too ~ if I use a serum now that states it is a radiance glowing serum, it does just that now.  Since the results are not visible to me when I take photos right now, I plan I checking back in a couple of months to see if the hyper-pigmentation and fine lines/wrinkles has improved. 
It is easy, convenient and eco-friendly too.  I love that I used this over 30 times now and I haven't had to toss out the controller and purchase a new one, like I did with another LED mask.  I think that having to purchase a power pack every month caused me to loss interest in my LED mask but not with ECO FACE ~ if it is out of power, I just plug it in and within a few hours, I can have a home spa treatment for my face.   LED therapy masks are not a miracle cure and changes do take time ~ however, it does provide anti-aging benefits on an on-going basis ~ so if you are younger, you might see really quick results but older people like me, might take a few months to reverse the damage to my skin.   To see changes in fine lines and wrinkles, you need to have at least 2 to 3 months to see the differences and hyper-pigmentation brought on by UV damage might take longer.   I want to try this spa treatment using this mask soon ~ the program below was designed by DR Dermatology Hospital in South Korea.
Have you tried an LED light therapy mask? Which one and how did you like it?  Are you still using it or looking for a better one?  If you are ready to step up your game with the next thing in Korean skincare, I think an LED Light Therapy mask might be in store for you!  You can purchase the Borim ECO FACE Near-infrared LED Photon Mask at Amazon USA from seller Credithink (click here) for $249.99.  It has two color choices, white or gold ~ I have the gold version.  There is no difference between the  choices, it is just the external mask color.   Credithink offers free USA Prime Shipping and since it is the holiday season, they do offer coupons from time to time so you can save some more money. This is actually a great price, because I have seen this same mask for $50.00 more on eBay (click here).   
[ disclaimer: products received complementary for review purposes.  blog post contains affiliate links ]