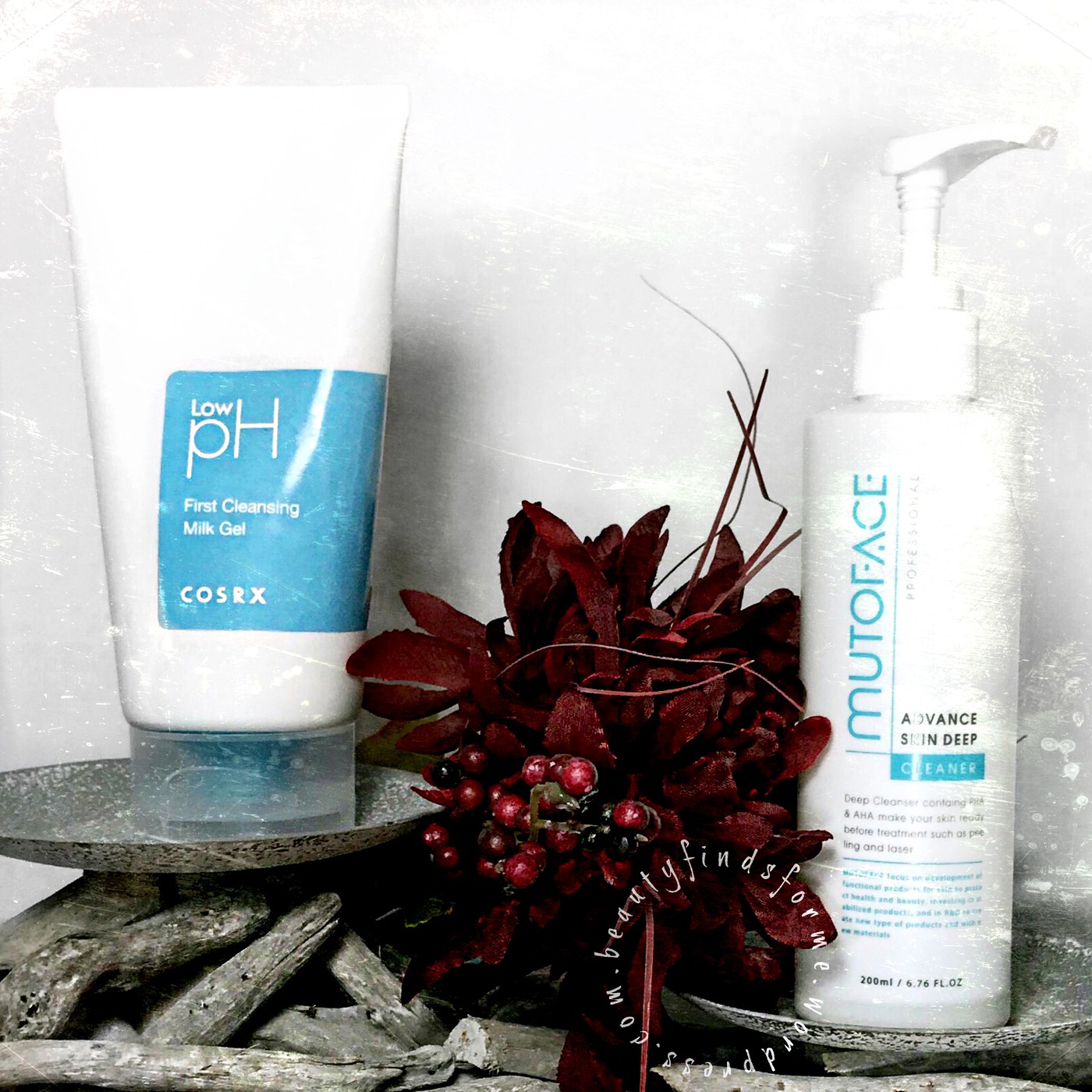 I am writing a 3 part series on using OTC (over the counter) acid treatments and the products that I am currently using.   This isn't about using a gentle toner or exfoliating pad ~ those do not have a high enough percentage of acids and a low enough pH level that would require a pre-acid and post-acid treatment.  Instead, this is using a strong acid treatment that you leave on your skin for several minutes and will have to neutralize afterwards.  Step 1 is about getting your skin ready and even using a light acid cleanse before your deep acid peel.  Step 2 will go over the peel (read here) and the neutralizer and Step 3 will be soothing, hydrating post-care (read here).  Most of the products in this series will be from Mutoface ~ a brand that is new to me ~ and I will sprinkle in some other brands that I really like and am currently using.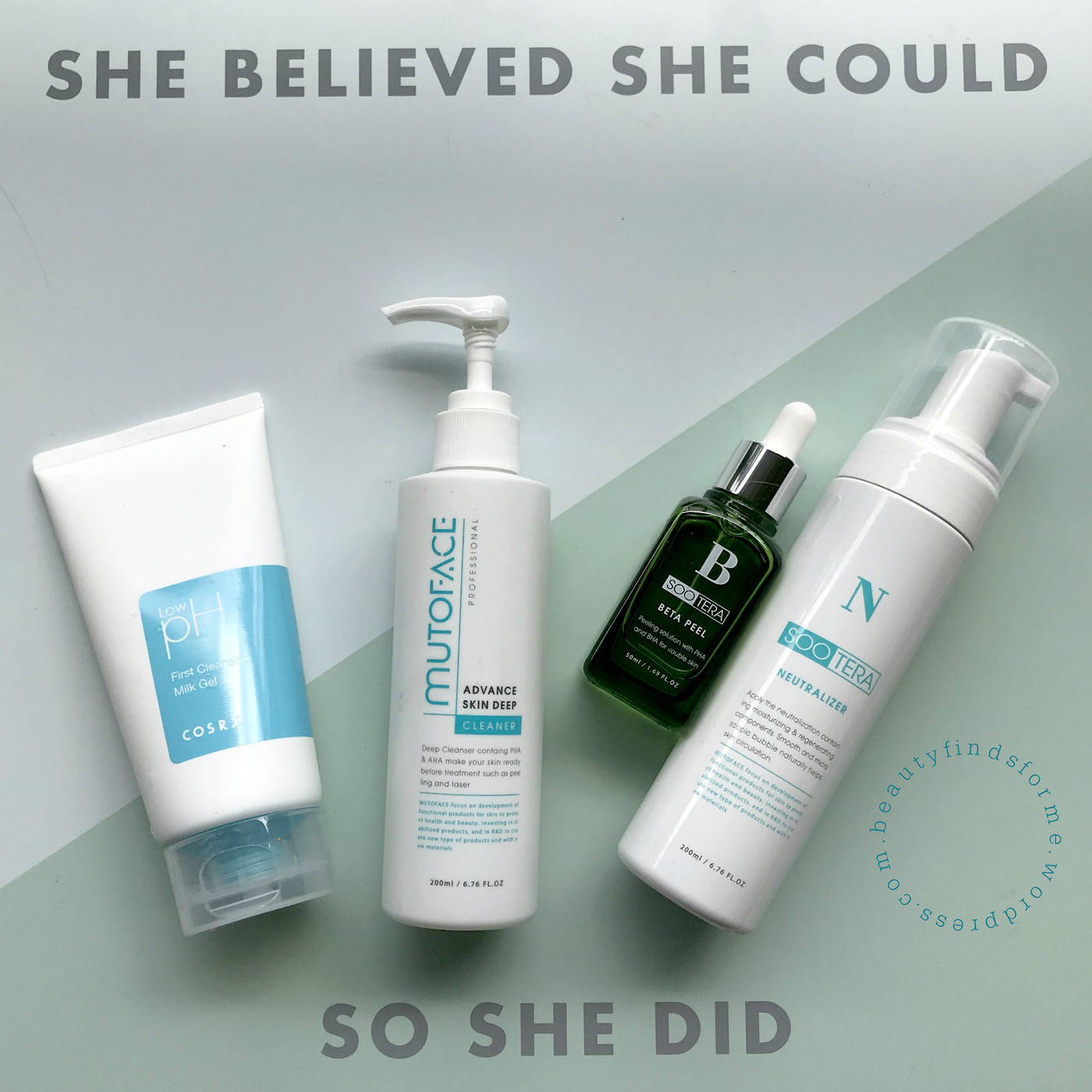 Please note ~ I am just an avid skincare lover like you and am in no way a licensed esthetician or science expert.  I just have a deep love of skincare, ingredients and use my own body and face to test out products, which I then review them.  Your mileage may vary, as the saying goes, and you should note my skin type and concerns and the ingredient lists of the products.  It's your face, you should know what is in it before YOU put it on your face.  Do not start an acid peel if your skin is compromised or weakened in any way.  Let your skin heal and repair itself first, otherwise you could cause more skin issues for yourself.  As always, use a sunscreen daily!  
Skin type/concerns:  Oily, aging, blemish prone, pores, hyper-pigmentation, fine lines and wrinkles. 
I received some of these products complementary to review and was not paid.  All reviews are my own honest opinion and  I never have been asked to write copy for a brand.  This blog post might contain promo codes, affiliate and referral links, which using my links will help generate a small commission that helps support my blog at no extra cost to you.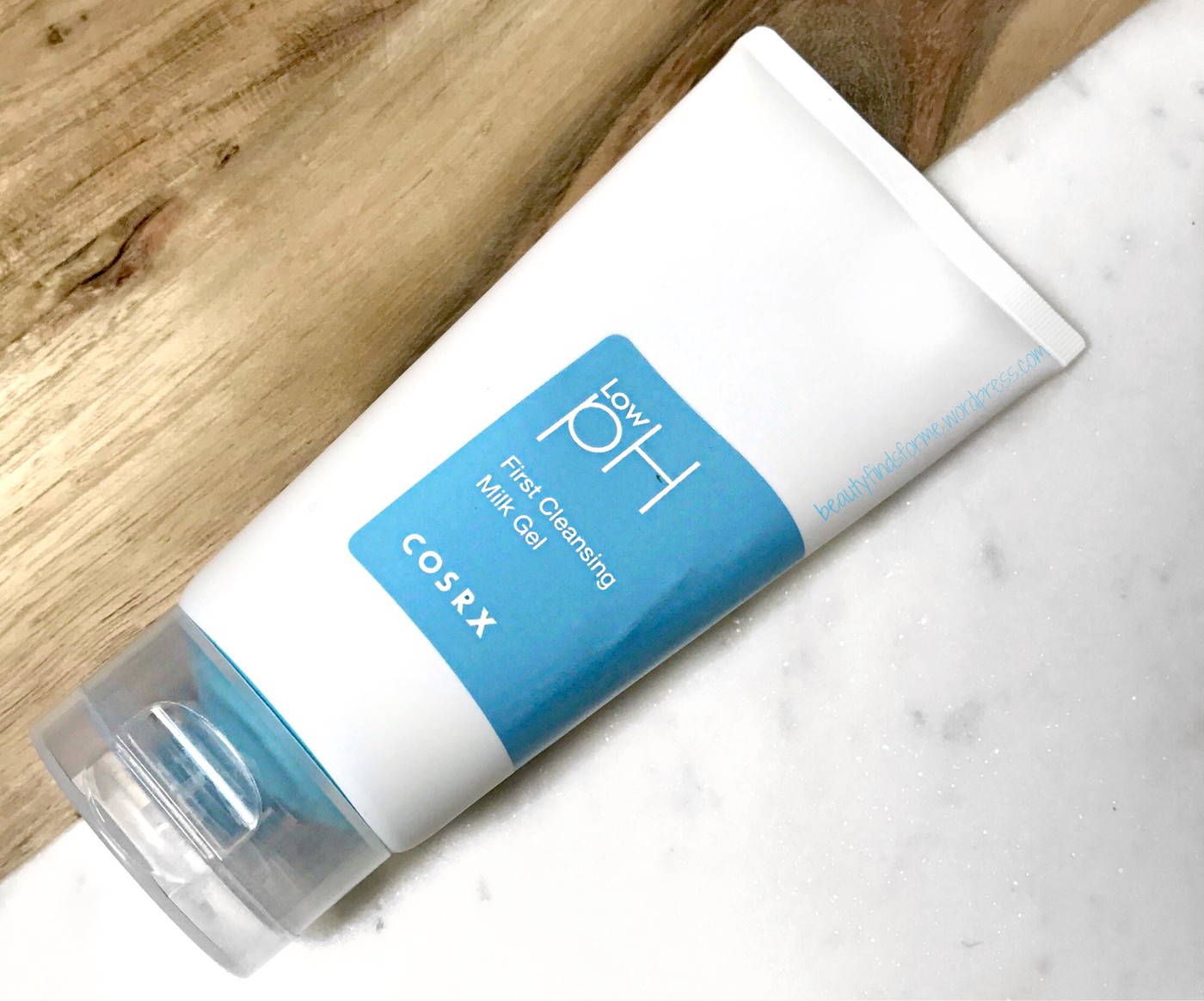 The key to a good acid peel is to make sure your skin is fully cleansed and ready to accept the treatment.  I normally will just use a cleaning water first and then a creamy gentle cleanser ~ not foaming but more a gel or milky cleanser.  Recently, I have been using cosRX Low pH First Cleansing Milk Gel (courtesy of Beauty Tap) and I really enjoy this milky oil-gel product.  It has a really cool texture ~ it is like milk + oil and has a gelly feeling to it.  It is considered a first cleanser, so if you wanted to use this instead of a cleansing oil or balm, you can.   It is not a true oil only cleanser, as it has water and some extracts in it, but it is very close to one.  It does contain castor oil, cyclopentasiloxane and PEG-7 glyceryl cocoate as the top surfactants ~ cyclopentasiloxane and dimethicone give this cleanser its slippery feel.  This also has witch hazel for soothing care and it is a natural astringent.  Allantoin moisturizes, helps aid in exfoliation and softens skin, making it look smooth and refined, while reducing and relieving irritation.  This also has another type of exfoliator in here ~ antioxidant, anti-inflammatory and vitamin rich papaya contains an enzyme called papain, which is a natural exfoliator, making your skin smooth, vibrant and healthy.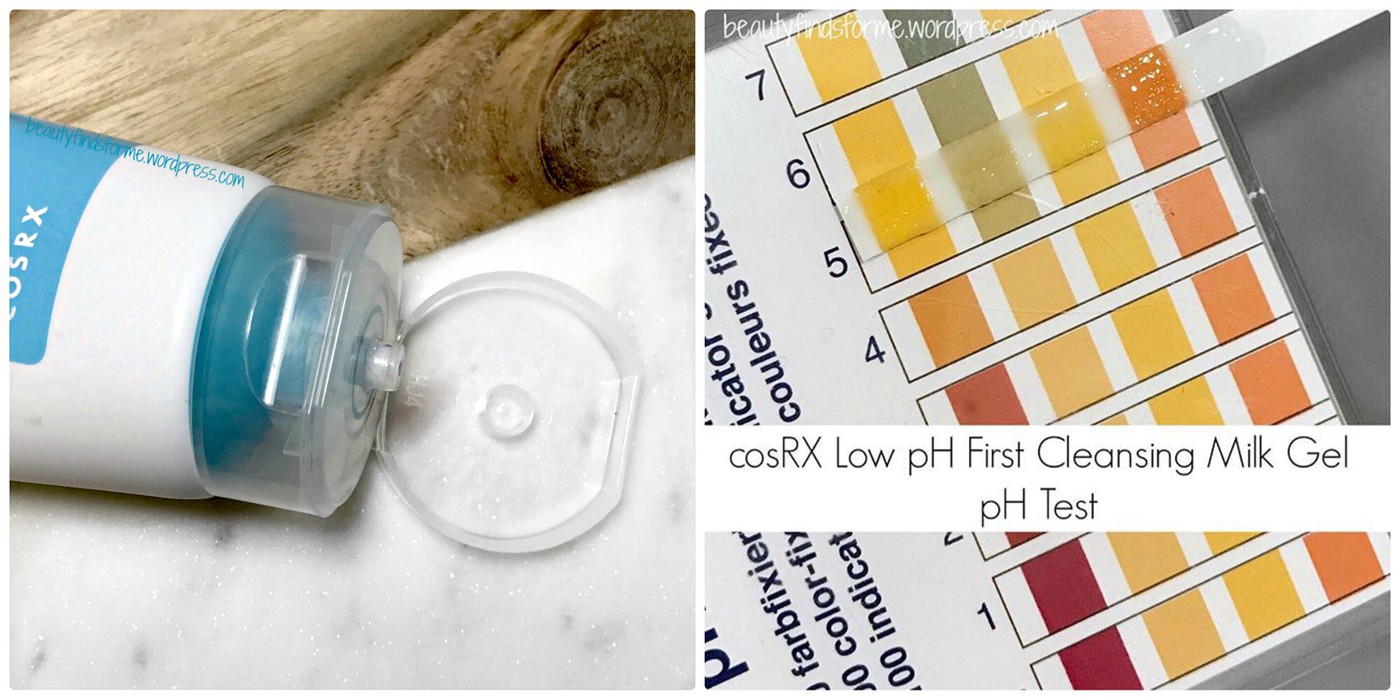 This white creamy gelly has a low pH of 5.5 and it smells like bergamot citrus.  On its own, this non-foaming cleanser removes makeup really well and emulsifies nicely, removing makeup, dirt and oil. This is a very soothing and gentle cleanser and causes no irritation, nor does it strip my skin dry.  In fact, my skin feels very moisturized afterwards with no greasy residue.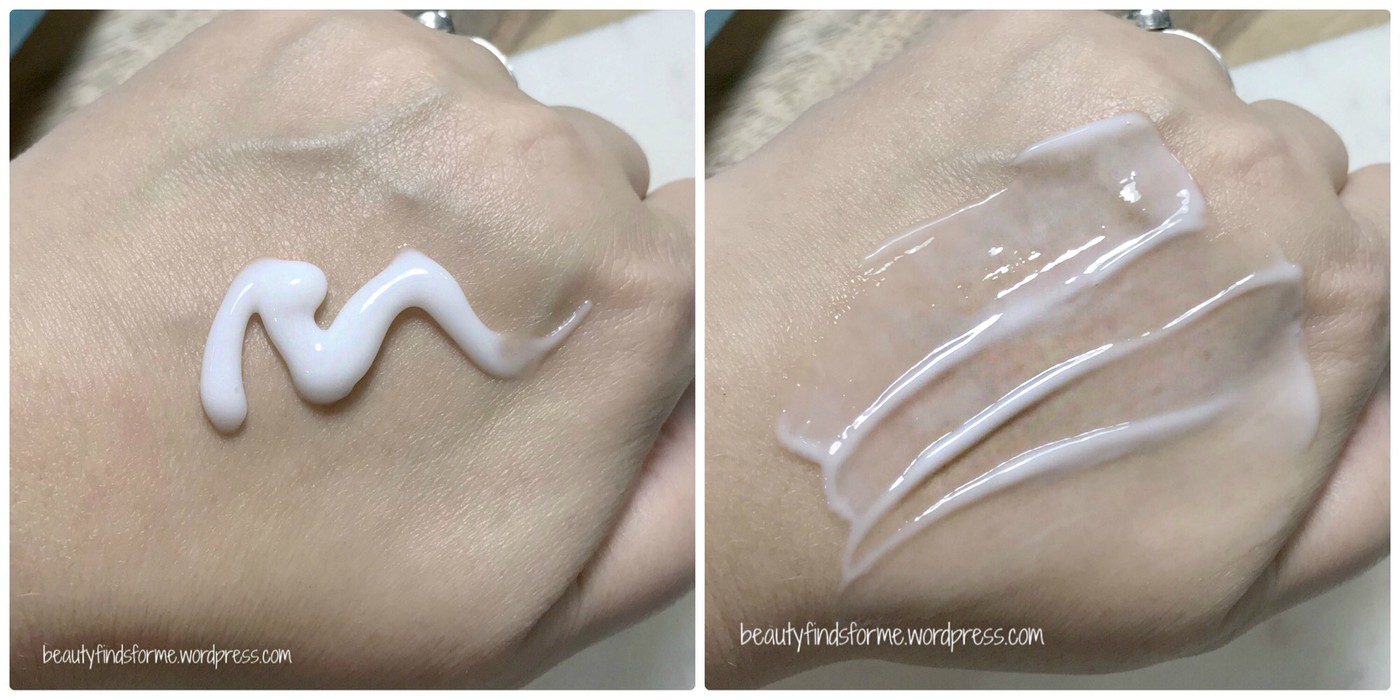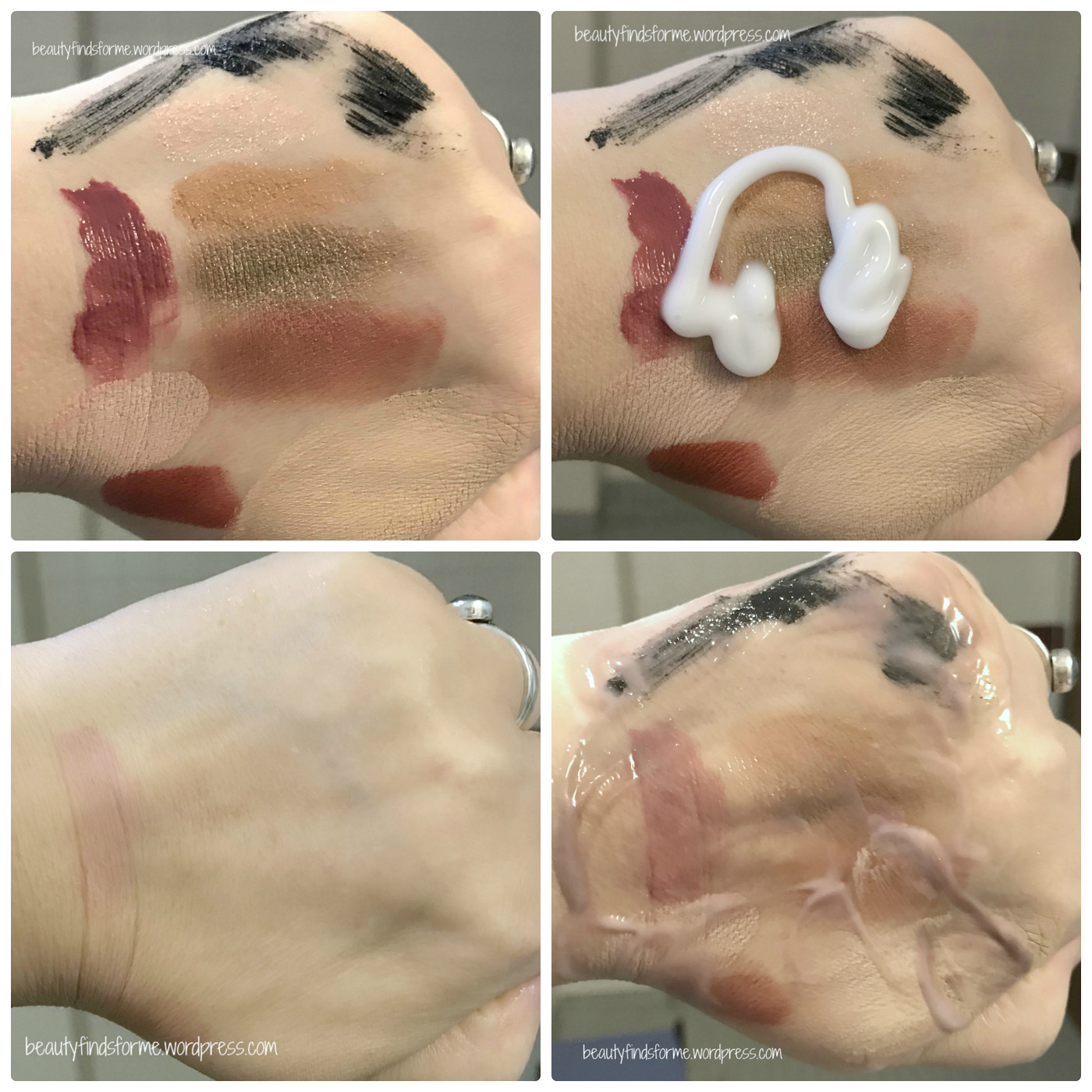 Ingredients: Water, Cyclopentasiloxane, Dimethicone, Dipropylene Glycol, Olive Oil PEG-7 Esters, PEG-60 Hydrogenated Castor Oil, 1,2-Hexanediol, PEG-7 Glyceryl Cocoate, Arginine, Carbomer, Caprylyl Glycol, Citrus Aurantium Bergamia (Bergamot) Fruit Oil, Acrylates/C10-30 Alkyl Acrylate Crosspolymer, Allantoin, Hydroxyethylcellulose, Butylene Glycol, Cyclomethicone, Disodium EDTA, Carica Papaya (Papaya) Fruit Extract, Hamamelis Virginiana (Witch Hazel) Extract  cosDNA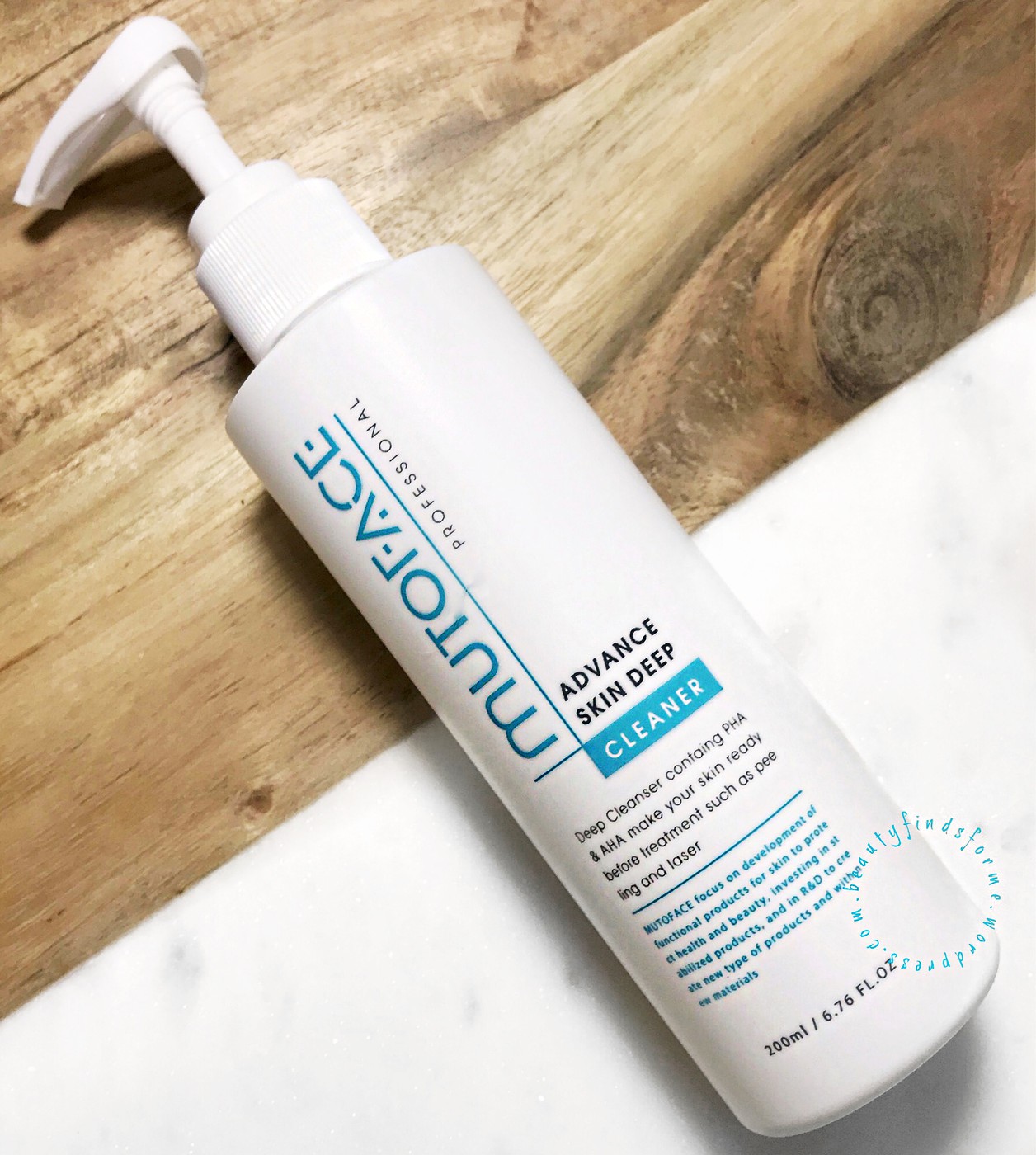 Mutoface Advance Skin Deep Cleaner (courtesy of Beauty Tap)  This lovely liquid was slipped into my PR package unbeknownst to me and I have to say, I AM THRILLED beyond belief with this product.  Mutoface is a professional cosmetics brand that is used in dermatology offices in Korean hospitals.  This brand focuses on functional products for healthy skin, using new materials and innovative products.  In fact, you will see Mutoface in all three of my acid treatment series, as they play a huge part.  So, after cleaning my skin, the next thing I do is to ensure that the acid peel will be directly on my skin ~ so I want to exfoliate it to remove any dead skin cells, oils and debris that is still left on my face.  Mutoface Advance Skin Deep Cleaner has a HUGE ingredient list so bear with me as I go over them.
This contains alpha hydroxy acids (AHA) lactic and glycolic acids. Sugar derived glycolic acid is the strongest out of the AHA's and lactic acid is normally derived from dairy products.  These are exfoliating water soluble acids that will work on the top layers of your skin, whisking away dead skin cells to expose new skin.  AHA will help improve your skin texture, elasticity and provide firming and brightening benefits.  AHA's will also attract water to your skin and retain the moisture, so it is very hydrating.  It is also hydrophilic (attracts water molecules) and helps skin retain more water and feel bouncy and hydrated.  AHA exfoliates the top layers of skin by breaking the bonds between outer layer skin cells, sloughs off dead skin and reveals new undamaged skin underneath.  This also contains poly hydroxy acid (PHA) sugar derived lactobionic acid, a more gentler exfoliator as its molecules are larger and do not penetrate deeply into the skin.  They have hydrating and moisturizing benefits that can help strengthen your skin barrier function and they contain anti-oxidant properties.  I do not know the individual percentages of acids in this cleaner as it doesn't give that information, but it is a 12% combination of AHA and PHA.   
There is also papaya (papain) and kiwi (actinidin) extracts, which have natural enzymes to help breaking down the protein that makes up dead skin cells.  Its good to see these two ingredients in this exfoliating treatment ~  centella and calendula extracts are known for their soothing and healing properties.  
There is a slew of aromatic botanical oils in here ~ including bergamot: soothing, balances oil production; lavender: healing, soothing, antibacterial; ylang ylang: anti-inflammatory;  geranium: astringent, antiseptic, anti-inflammatory; orange: antiseptic, anti-inflammatory; lemongrass: cleansing, antiseptic, astringent;  champaca: healing, calming; clove:  antimicrobial, antifungal, antiseptic, antiviral;  eucalyptus: anti-inflammatory, antibacteria;  jasmine: anti-aging, moisturizing 
Ingredients: Water, Lactic Acid, Butylene Glycol, Glycerin, Sodium Hydroxide, Glycolic Acid, Lactobionic Acid, Phenoxyethanol, Xanthan Gum, Panthenol, Polysorbate 80, Allantoin, Aloe Barbadensis Leaf Juice Powder, Ethylhexylglycerin, Olea Europaea (Olive) Fruit Oil, Disodium EDTA, Citrus Aurantium Bergamia (Bergamot) Fruit Oil, Lavandula Angustifolia (Lavender) Oil, Maltodextrin, Cananga Odorata Flower Oil, Pelargonium Graveolens Flower Oil, Citrus Aurantium Dulcis (Orange) Oil, Cymbopogon Martini Oil, Michelia Alba Flower Oil, Eugenia Caryophyllus (Clove) Leaf Oil, Centella Asiatica Extract, Calendula Officinalis Flower Extract, Carica Papaya (Papaya) Fruit Extract, Citrus Aurantium Dulcis (Orange) Fruit Extract, Actinidia Chinensis (Kiwi) Fruit Extract, Brassica Oleracea Italica (Broccoli) Extract, Eucalyptus Globulus Leaf Oil, Jasminum Officinale (Jasmine) Oil  cosDNA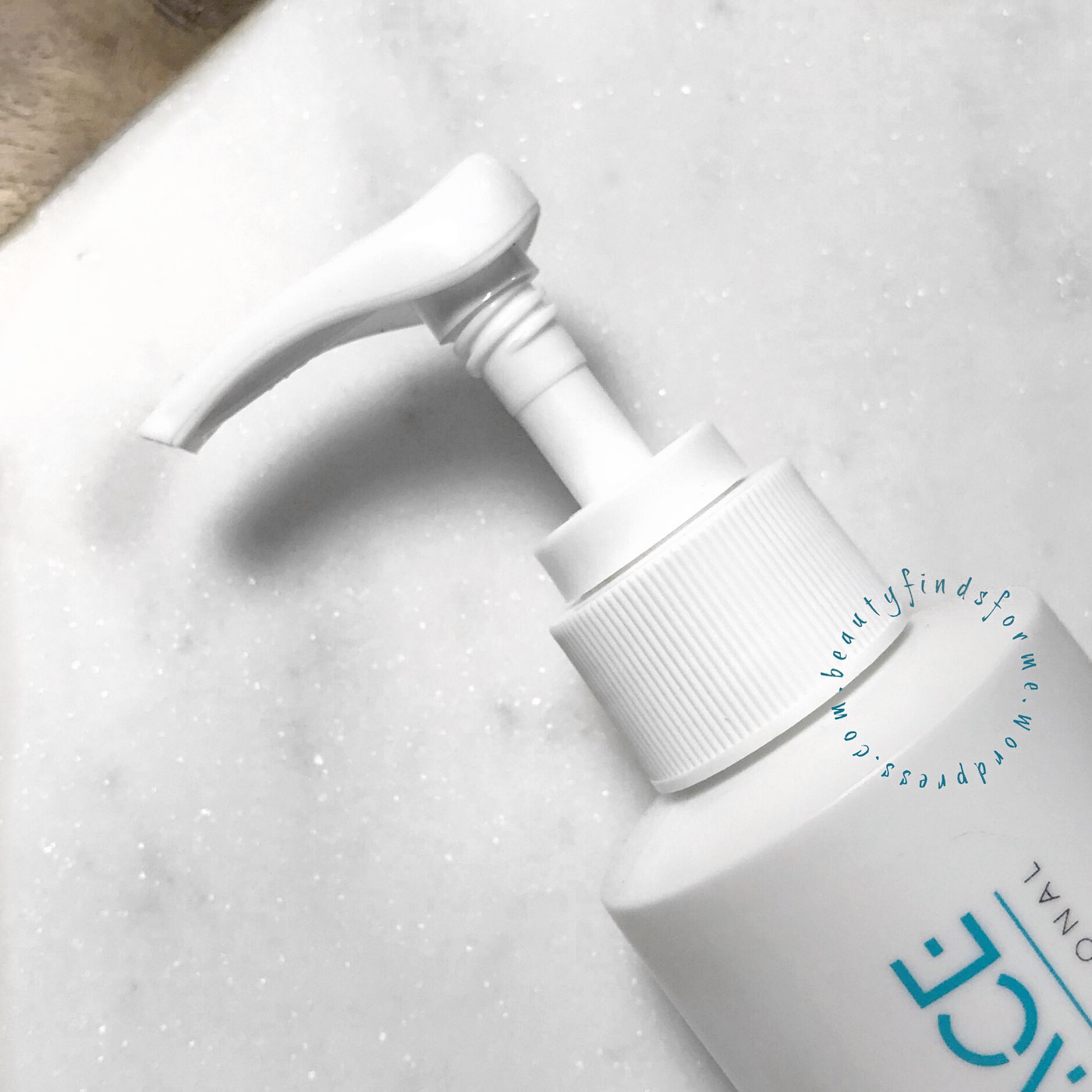 This is in a tall bottle with a pump applicator and the liquid is like very watery jello that does not foam up or bubble.  I originally thought this was a foaming cleanser, but it isn't!  I just apply to my skin, avoiding my eye and mouth area ~ do not get this in your mouth as it tastes really bad.  If you have open sores or cuts, you will experience more stinging than normal ~ as this product does have a slight tingle to it.  This has pH level of 3.5 to 4 and it smells like ylang ylang to me.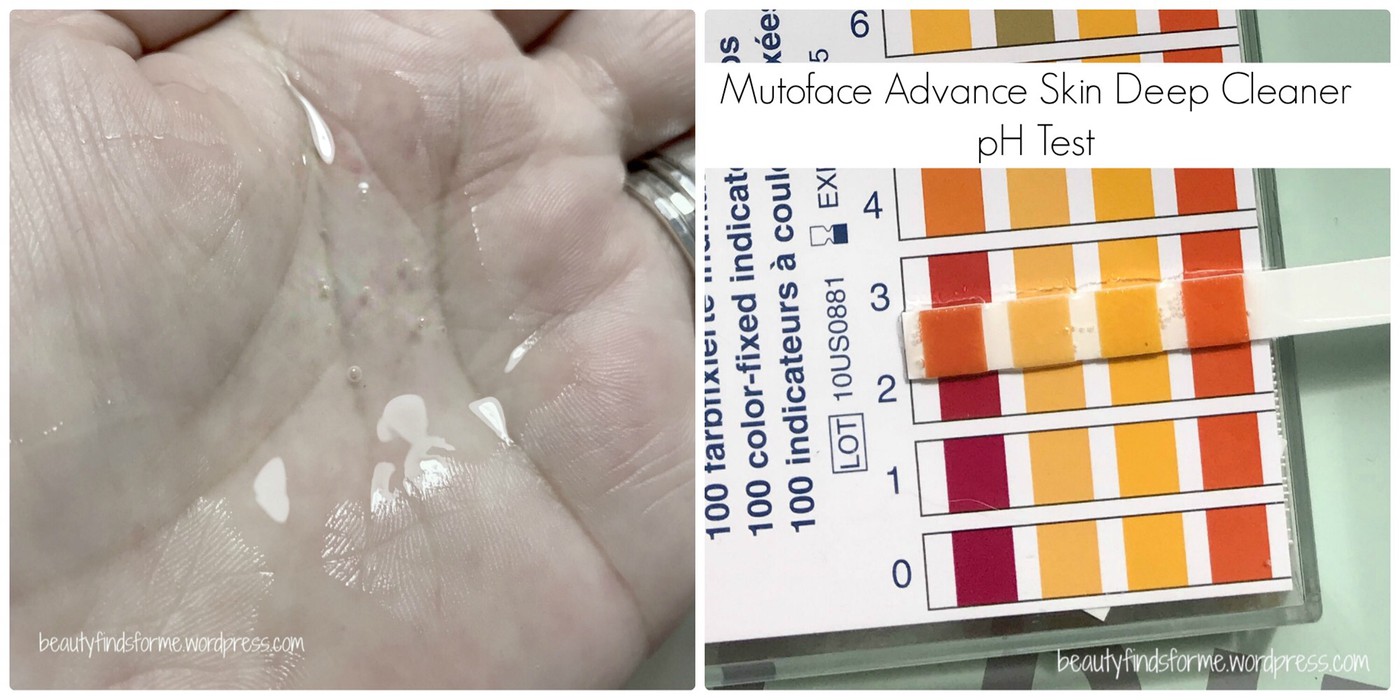 I leave on for 3 to 5 minutes and rinse off.  I normally leave it on for the full treatment, but you should time it for your own skin's tolerance levels.  My skin is so soft, so smooth.. and my pores… WHAT PORES?  They are almost non-existent. My skin is not irritated from using this nor red, not stripped or dry.  This product leaves my face clean and ready for the next step… The Peel. I haven't seen any of my stubborn sun-damaged spots lighten up, but my skin tone looks more brighter and radiant all around.  I love this product so much that I even use it just "because" ~ several times a week in the shower as my exfoliating step without issues.  If you have drier than me or sensitive skin, adjust the frequency of use as you see fit. I use this even if I am not prepping for acid treatments.  This is fast becoming a HG item for me.  If you really want to try one of the acid products from Mutoface, but cannot afford the $100.00 price tag on the peels, I highly recommend this product as it is $35.00 for a 200 mL bottle.  I know it isn't the same as the peels, but this is a fantastic starter product.  You don't need a lot of it and I saw and felt results after the first use.  I wish I could purchase one FOR EVERYONE just to have you try it! 
Where to Purchase
cosRX Low pH First Cleansing Milk Gel (150 mL $19.00) is found just about everywhere, but if you live in the USA, you can order this from Beauty Tap and get fast shipping.  Beauty Tap has expanded their warehouses and there is one in the USA now, so certain products will get to USA customers faster!  No free samples with USA shipping, but it is fast and free.
Mutoface Advance Skin Deep Cleaner (200 mL $35.00) Beauty Tap carries this in their global store and it is worth every penny.  Once I finish with this, I will repurchase as it is such a lovely exfoliator on its own.  The global store ships internationally, gives tons of free samples and free shipping on purchases $60.00 USD or more.  Use my affiliate code unboxing15 to save 15% off regular priced items at Beauty Tap, regardless if you are purchasing the USA shipped out products or the global shipping. 
[ disclaimer: products received for review purposes.  all opinions are my own ]