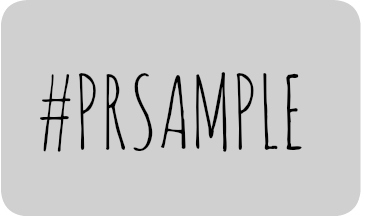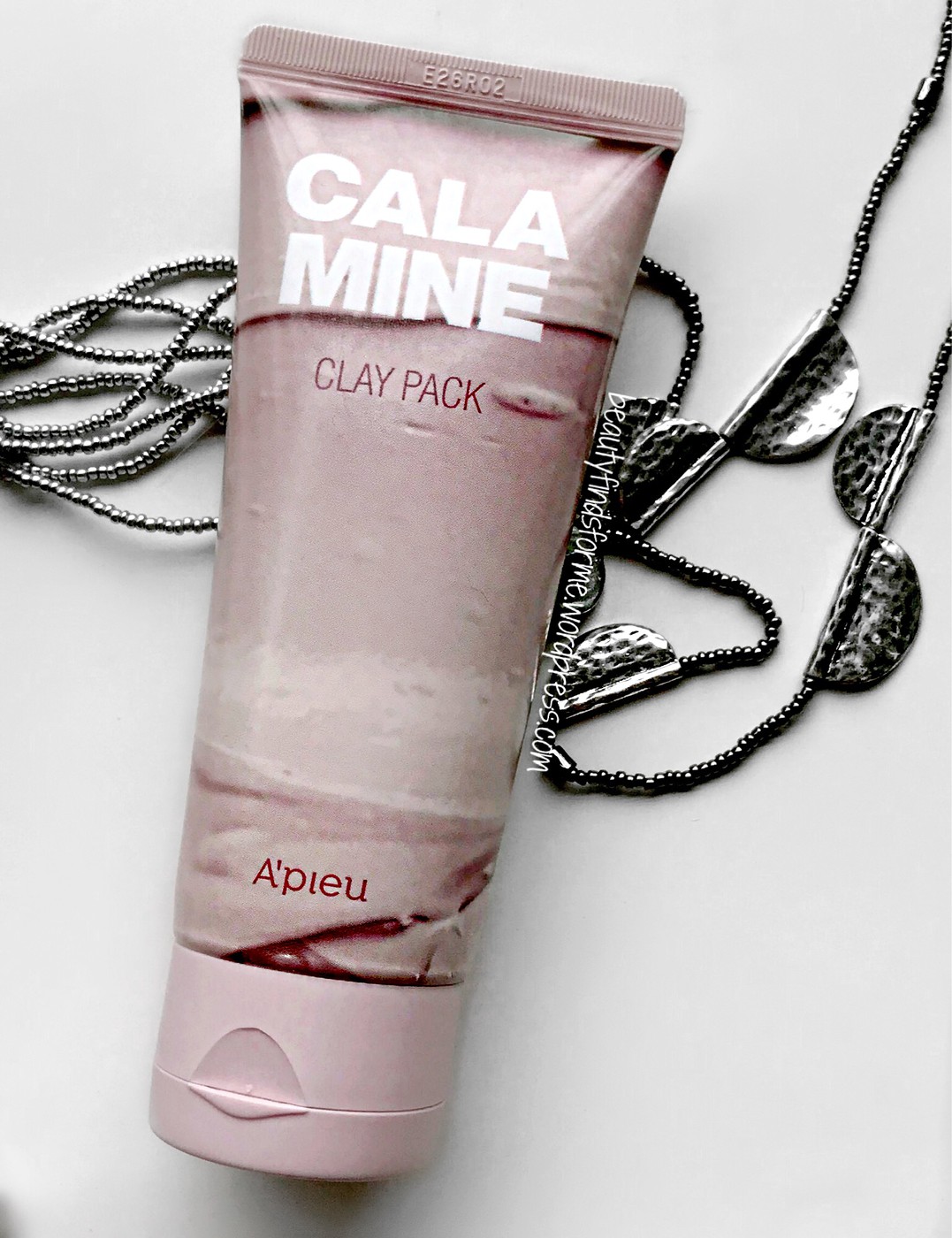 A'Pieu does it again with two really cool clay mask packs ~ A'Pieu is an inexpensive but stellar brand and you can check out my past reviews here.  This is a two part review as I received their latest in clay mask packs for review purposes from Jolse, a premier Korean online store.  This review is focusing on a soothing care mask feather one of my favorite ingredients this year ~ calamine. The other mask pack features phytoncide and you can read that review here. 
Skin type/concerns:  Oily, aging, blemish prone, pores, hyper-pigmentation, fine lines and wrinkles. 
I received these products complementary to review and was not paid.  All reviews are my own honest opinion and  I never have been asked to write copy for a brand.  This blog post might contain promo codes, affiliate and referral links, which using my links will help generate a small commission that helps support my blog at no extra cost to you.
A'Pieu Calamine Mask Pack  In the states, most of us probably associate calamine with that huge bottle of pink liquid that we slap on mosquitoes bites and poison ivy rashes.  However,  calamine is so much more ~ it is a very soothing ingredient, and will help reduce swelling and itchiness.  It is also an antiseptic, which will help prevent infections and will disinfect and it is an astringent as well. This is considered an essential medicine by WHO (World Health Organization).  Calamine can cause brightening of the skin tone as it is basically zinc oxide, which helps fade blemishes, hyper-pigmentation and give an overall brightening effect on your face. In fact, many people use calamine lotion to help fade and prevent blemishes, control oil and also as a moisturizer.  This A'Pieu clay mask pack contains 10% of the pink stuff. 
This also contains 15.5% of a smooth clay mixture, made up of:  bentonite clay, from volcanic ash, which is for smoothing, exfoliating, cleaning pores and improving overall skin tone. Kaolin, a white clay that helps remove dirt and debris on your skin, while absorbing excess oil and reducing shine. Kaolin is very good for oily and blemish-prone skin. Montmorillonite, also known as French blue clay, absorbs excess oil, toxins and other impurities from your skin, while helping to tone your skin and help reduce the appearance of your pores.  It is one of the best clay's for detoxification.
This also has sugar cane (saccharum officinarum) which is a natural chemical exfoliator and has hydrating benefits as it contains AHA glycolic acid.  Chondrus crispus, aka red seaweed/Irish Moss, is rich in natural sodium, minerals and other nutrients, including vitamins A, E, and K. It also contains sulfur, which is known to help fight skin blemishes.  Centella asiatica is a common herbal ingredient that is used medicinally to help speed up wound healing, such as blemishes and skin rashes. It also helps minimize the appearance of pores. Tea tree is known for its topical antiseptic and anti-fungal properties and help target and treat blemish-prone skin. It also reduces oil and sebum production on your skin, while not disrupting the moisture level. 
Ingredients: water, kaolin, calamine (10%), glycerin, bentonite, glyceryl stearate, pentylene glycol, chondrus crispus extract, saccharum officinarum (sugar cane) extract, centella asitica extract, portulaca oleracea extract, melaleuca alternifolia (tea tree) extract, caprylic/capric triglyceride, montmorillonite, polyacrylamide, ethylhexylglycerin, hydroxyacetophenone, C13-14 isoparraffin, caprylyl glycol, butylene glycol, laureth-7, octanediol, xanthan gum, disodium EDTA, fragrance  cosDNA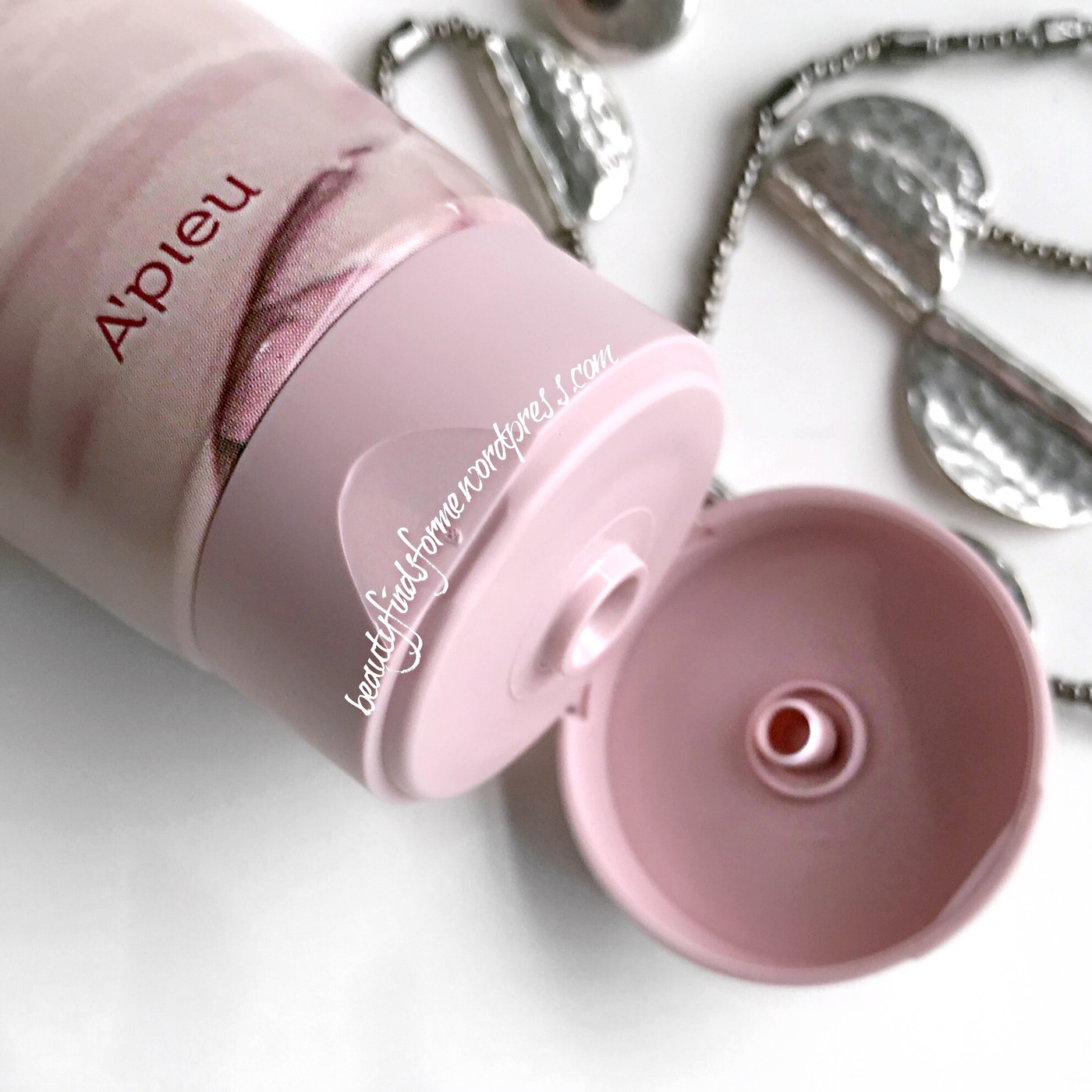 This comes in a baby pink green tube with swirls of what looks to be a clay swatch and big white letters that spell out CALAMINE.  It has a flip cap applicator, for ease of use  ~ and the tube is a soft plastic so it is easy to squeeze out the mask.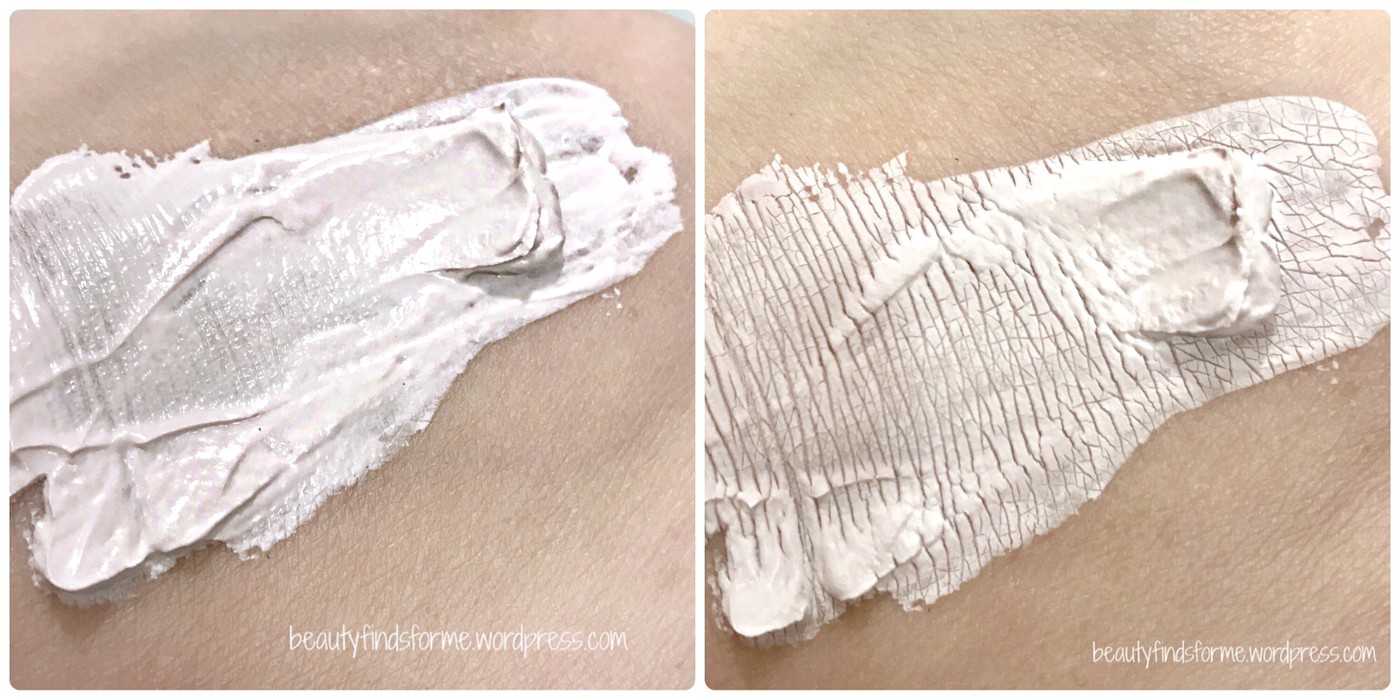 The color is a lovely light pink and it is a creamy smooth mask ~ this is not a physical exfoliating mask.  It smells very interesting and lovely ~ a light fruity, sweet citrus scent and it is easy to apply onto my face.  Just like creamy peanut butter ~ ahaha.   This is very cooling on my skin as it dries down and there is a slight tightening, but it isn't uncomfortable.  When I run my fingers over the dried mask, it feels velvety and almost like a soft powder ~ but no powder residue.  It is a strange to explain, but I do think it is because of the calamine in here.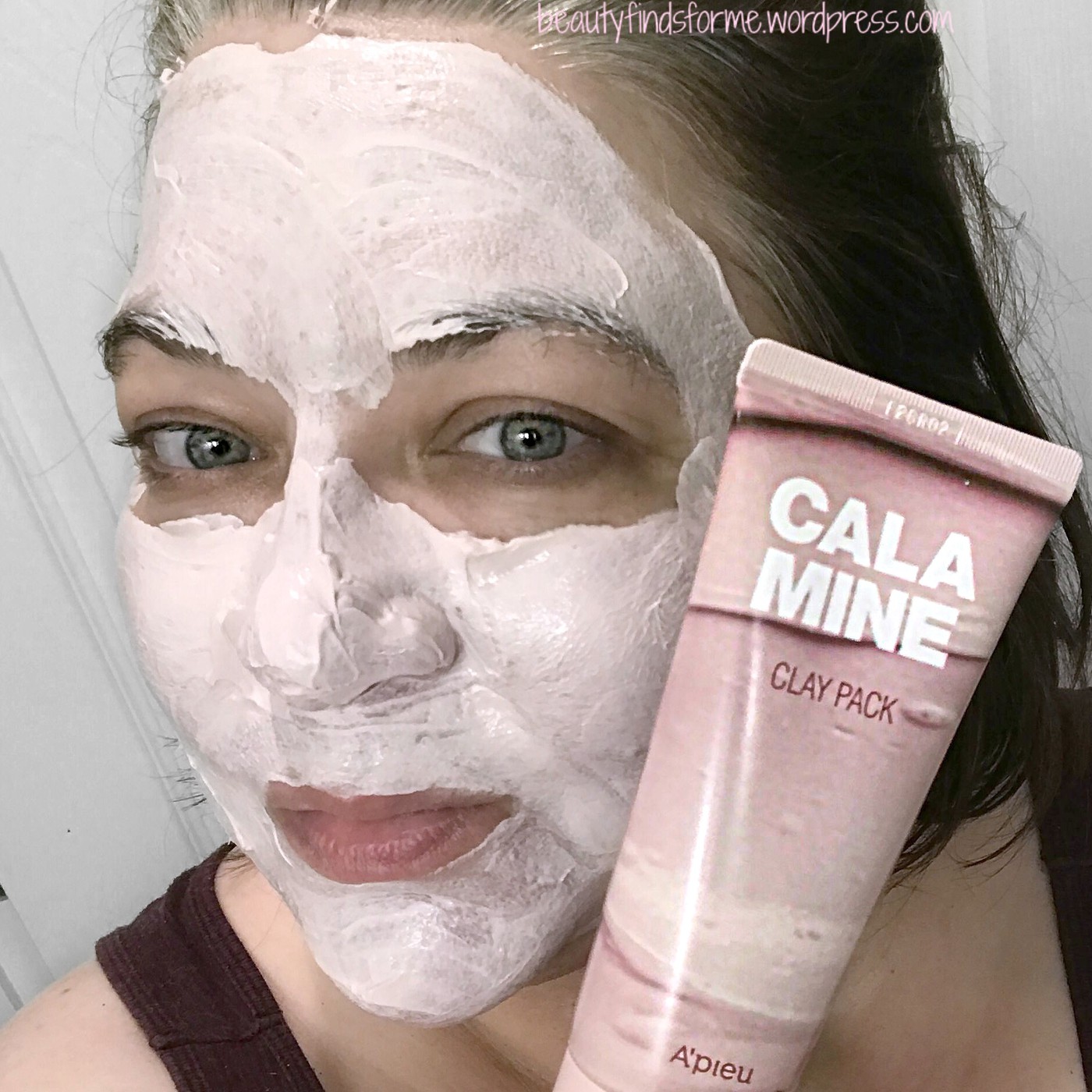 After I rinse off the mask,  which does come off easily, my skin looks visibly brighter!  My pores look more tighter in appearance and my skin feels cool and hydrated, less red in appearance.  I would recommend this mask to any skin type as I feel this is gentle and non-drying.  That said, I do have oily skin, so if your skin is really dry, you might wish to put on moisturizers right after this. If you want a 3 in 1 exfoliating, detoxing and foaming mask pack, read my A'Pieu Phytoncide Clay Pack to Foam Review here.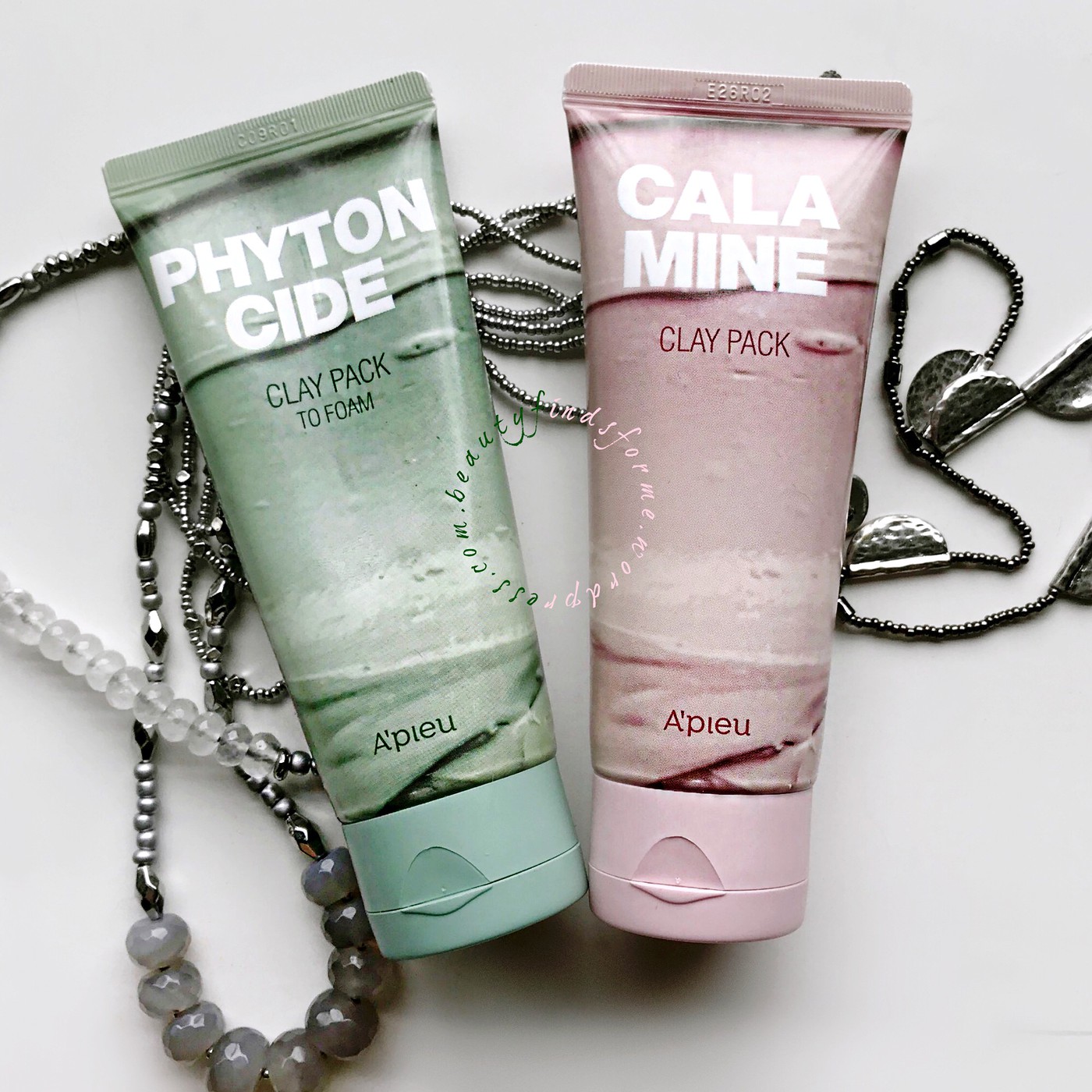 You can purchase A'Pieu Calamine Clay Mask Pack 100 mL tube for under $12.00 USD at Jolse (click here).   Prices will fluctuate slightly due to the Korean Won/USD conversion. Jolse has free shipping all the time, ships internationally and gives out free samples.
image credit from jolse
disclaimer: this product was sent to me for review purposes. all opinions are my own and are unbiased