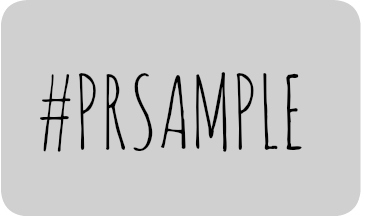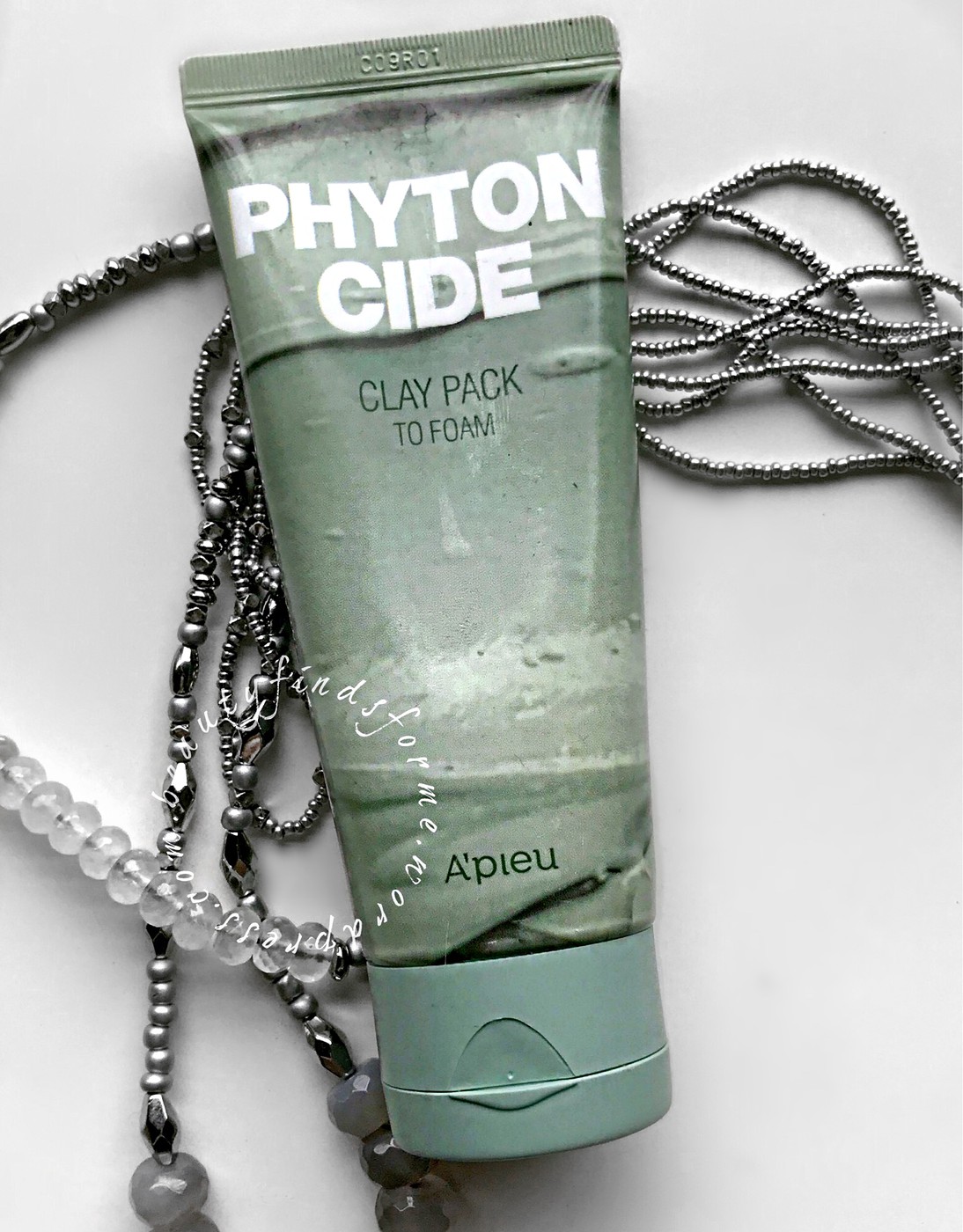 Once again, I am blown away by A'Pieu's lineup of skincare.  They are relatively inexpensive yet always have stellar products and I have reviewed several of them here at my blog.  This is a two part review as I received their latest in clay mask packs for review purposes from Jolse, a premier Korean online store.  This review is focusing on a 3 in 1 Clay Mask that features phytoncide.  The other mask pack features calamine and you can read that review here. 
Skin type/concerns:  Oily, aging, blemish prone, pores, hyper-pigmentation, fine lines and wrinkles. 
I received these products complementary to review and was not paid.  All reviews are my own honest opinion and  I never have been asked to write copy for a brand.  This blog post might contain promo codes, affiliate and referral links, which using my links will help generate a small commission that helps support my blog at no extra cost to you.
A'Pieu Phytoncide Clay Pack To Foam   What the heck is phytoncide?  Well….it is a substance that is only found in plants and trees.  In Latin, "phyton" is plant and "cide" is to exterminate (DALEKs, anyone?) Plants and trees produce these substance to protect themselves from germs and insects.  They contain terpene, which not only gives this compound its forest scent, but it is an antimicrobial as well.  (source)
There has been research (source) that indicate that phytoncide can inhibit the activity that creates hyper-pigmentation: tyrosinase activity and melanin.  Phytocide can be used as a skin brightener and lightener of hyper-pigmentation, based on that.  Hinoki cypress is the top producer of phytoncides and that is the second ingredient in this clay mask pack.  This also has pinus densiflora, which is another producer of phytoncides as well. A'Pieu Phytocide Clay Pack to Foam has a total of 10% of phytocide substance in the evergreen ingredients of pine and cypress.   
source jolse.com
Several clays are included:  bentonite for smoothing, exfoliating, cleaning pores and improving overall skin tone and kaolin ~ a white clay that helps remove dirt and debris on your skin, while absorbing excess oil and reducing shine. Kaolin is very good for oily and blemish-prone skin.  This also contains 4% sea silt, which is sea mud ~ this ancient remedy will help with impurities of the skin, treat blemishes and detoxes, soothes and exfoliates your skin.  1% volcanic ash which is very powerful absorbing excess oils and will help unclog pores from dirt and impurities, leaving your skin very clean. Charcoal powder absorbs and removes impurities, such as dead skin cells, excess oil and dirt.
This also has some gentle natural physical exfoliators in here ~ walnut shell powder and coconut shell powder ~ with soothing, antiseptic and astringent benefits.  There are a slew of anti-aging, antioxidant botanical ingredients in here ~ saururus chinensis, green tea, chrysanthemum, rosemary, dandelion.  This is not an SLS free product as it does foam up.  
source jolse.com
Ingredients: water, chamaecyparis obtusa water, glycerin, sodium lauryl sulfate, titanium dioxide, sea silt (4%), palmitic acid, stearic acid, bentonite, volcanic ash (1%), charcoal powder, potassium hydroxide, kaolin, juglans regia (walnut) shell powder, cocos nucifera (coconut) shell powder, pinus densiflora extract, thuja orientalis extract, pulsatilla koreana extract, taraxacum officinale (dandelion) leaf extract, chrysanthemum morifolium flower extract, saururus chinensis extract, camellia sinensis seed oil, camellia sinensis leaf extract, rosmarinus officinalis (rosemary) leaf oil, aniba rosaeodora (rosewood) wood oil, butylene glycol, xanthan gum, cellulose gum, tetrasodium pyrophosphate, myristic acid, disodium EDTA, phenoxyethanol, chlorphenesin, caprylyl glycol, ethylhexylglycerin, chromium oxide greens, fragrance  cosDNA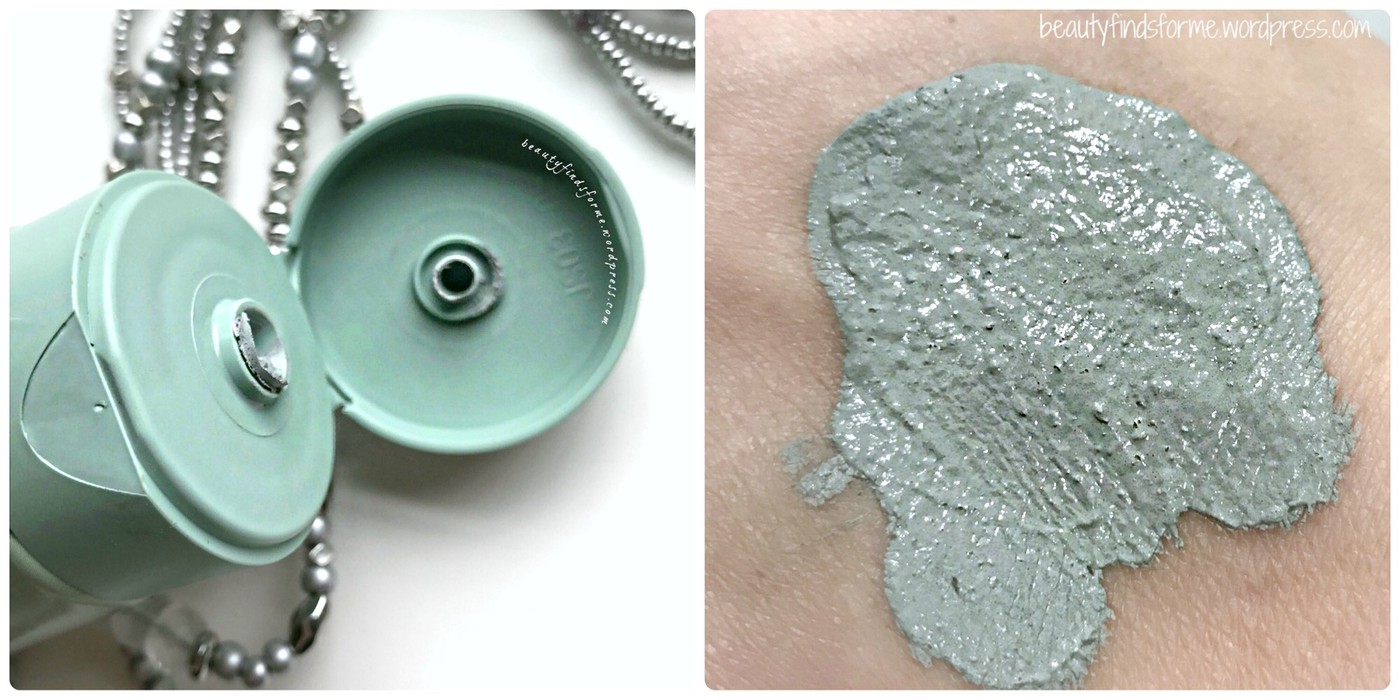 This comes in a simple light forest green tube with a swirling design that looks to be a clay swatch and the word PHYTONCIDE in big white letters.  It has a flip cap applicator, for ease of use ~ I actually love flip tops as that means that I can open it, squeeze it out and close it with just one hand and not have to put anything down or hold the lid in the other hand.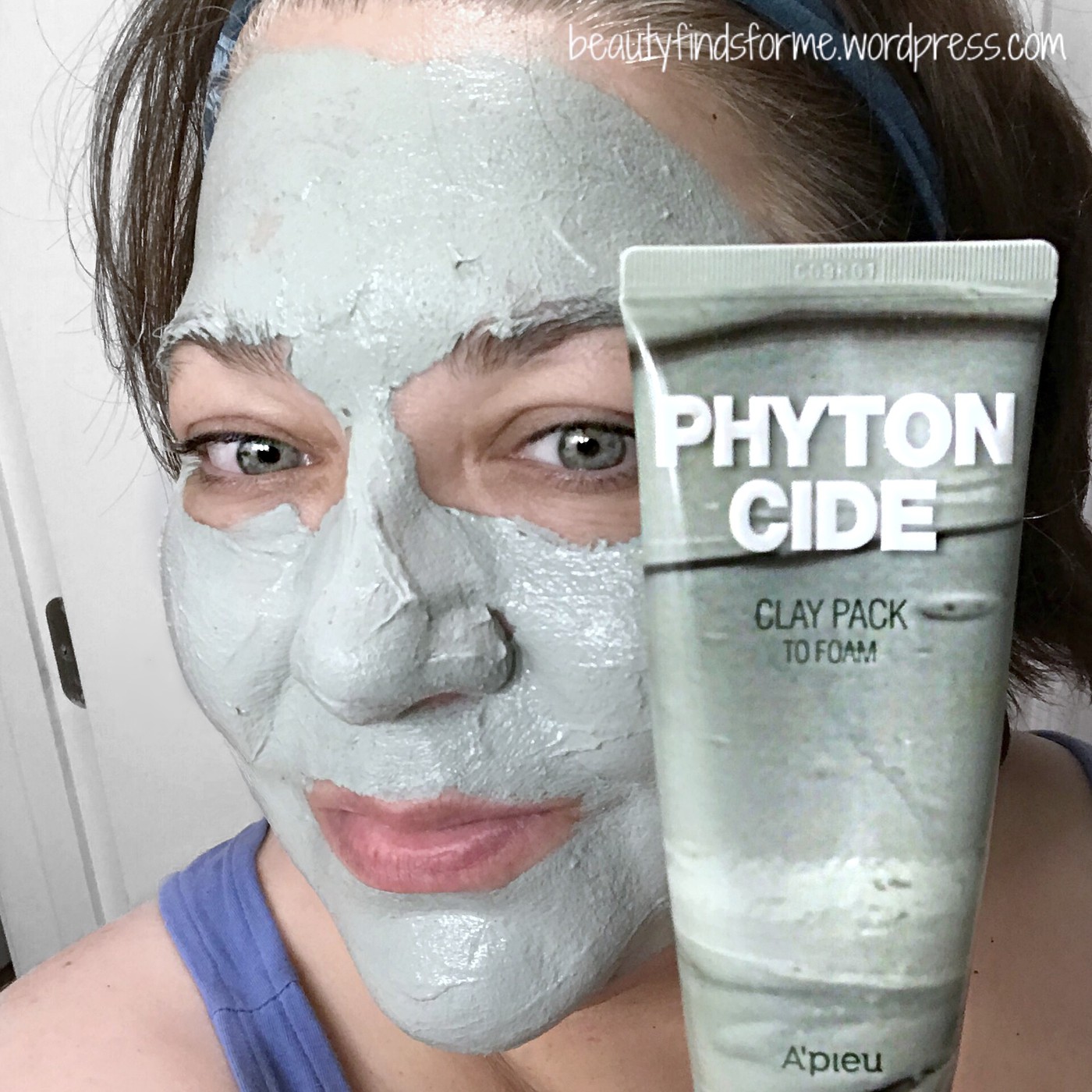 The color is a lovely medium forest green shade and I can see the little fine bits of walnut and coconut shell powder in the creamy smooth clay mask.  It smells wonderful ~ pine and cypress ~  it is quite refreshing.  I just apply it on my face and off to dry for about 15 minutes ~ it will dry down a bit, but not hard or uncomfortable. I then take some warm water, start to massage the clay pack to do a bit of physical exfoliation ~ and it does foam up, very much so!  Lots of bubbles with this mask pack ~ My face is very clean and I can feel that it really did remove excess oil ~ but on my oily face, this cleanser didn't dry it out. The foam mud cleanser does have a pH level close to an 8.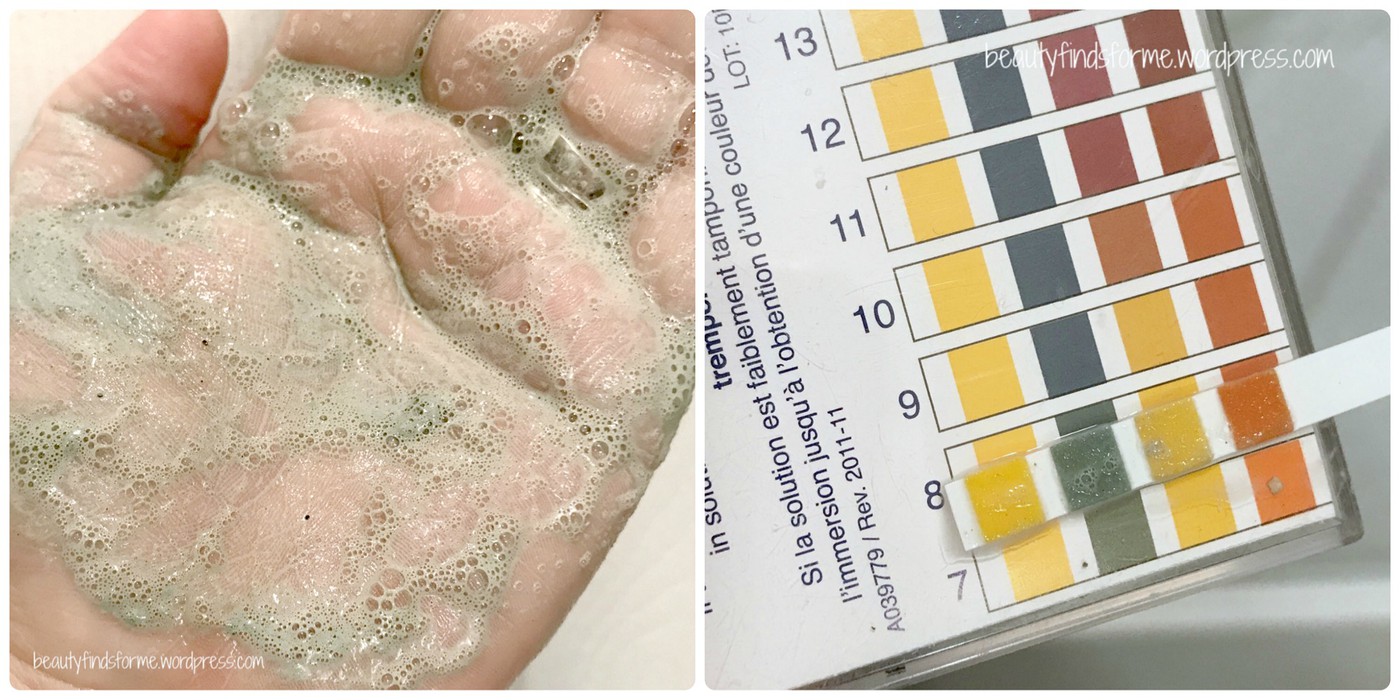 My pores are clean, tighter in appearance, looked brighter and my skin feels refreshed and cool.  I personally enjoyed this mask due to its scent, the 3-in-1 benefits and the clean, refreshed feeling on my skin, but I can see that those who have drier skin types might find this to be drying.  If that is the case, read my A'Pieu Calamine Mask Pack Review here. 
You can purchase A'Pieu Phytoncide Clay Pack to Foam 100 mL tube for under $12.00 USD at Jolse (click here).   Prices will fluctuate slightly due to the Korean Won/USD conversion. Jolse has free shipping all the time, ships internationally and gives out free samples.
image credit from jolse
disclaimer: this product was sent to me for review purposes. all opinions are my own and are unbiased