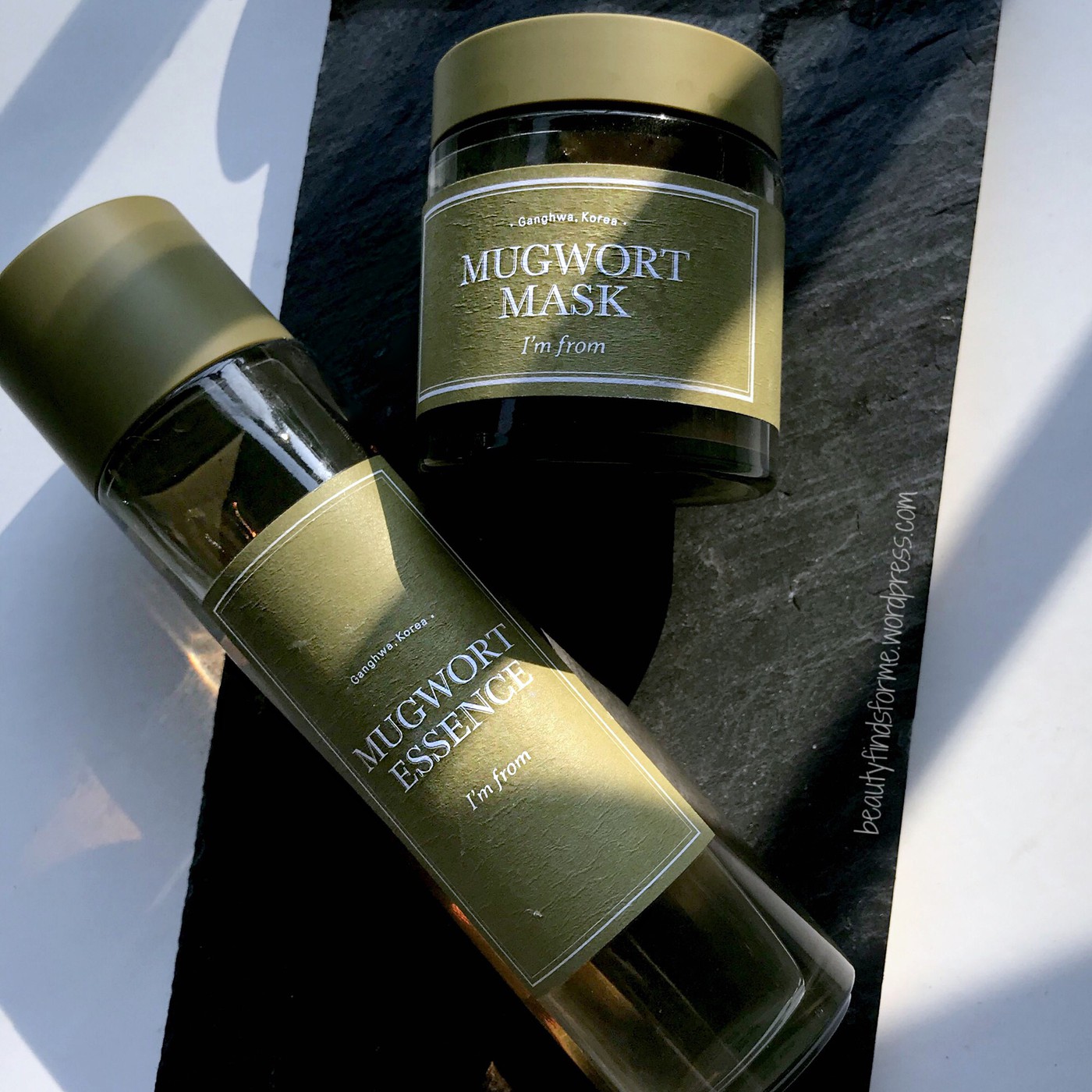 So here I am again with another fantastic line from I'm From ~ I have been a huge fan of I'm From's wash off mask packs~ one of the first purchases I made at Wishtrend back in 2014, was a Honey Box (here), which I purchased to get that lovely honey mask pack (review here). I have tried their other wash off mask packs as well (reviews here).  I am always excited when I'm From comes out with new products and this time, they came out with MUGWORT.  Tots amazing and I was lucky enough to be sent these products by Wishtrend. It has taken me a while to write this review but my mind was set already a while ago.

Skin Type/Concerns: Oily, blemish prone, pores, aging, hyper-pigmentation, fine lines/wrinkles
Some products were complementary to review and was not paid.  All reviews are my own honest opinion and  I never have been asked to write copy for a brand.  This blog post might contain promo codes, affiliate and referral links, which using my links will help generate a small commission that helps support my blog at no extra cost to you. 
About I'm From Mugwort



What is 🍃🍃Mugwort?  The following is from their press release and explains where I'm From sources their mugwort 
Korean mugwort is known for its unique scent and antioxidants, full of vitamins and minerals to restore youth and energy as well as for its amazing calming and detoxifying effects, making it excellent for skin care. The I'm From Mugwort Essence is made with 100% top quality mugwort from Ganghwa, Korea, with the slow release extraction method to maximize the nutrients in the concentrate.  
As a Korean natural herb, the mugwort has been widely known for treatments and detoxing effect. This is effective for treating acne, troubled, irritated skin. Mugworts are called 'tea tree' in Korea for its soothing and cleansing effect. Korean native herb Mugwort holds a unique scent of Chineol containing vitamins, minerals, and tannins.
Ganghwa is a marine climate, surrounded by the ocean so this climate will improve the quality of mugwort.  I'm From harvests the mugwort in May, when the plants have peek vitality and energy and then ages it for 3 years in a traditional manner.  Ganghwa is a marine climate, surrounded by the ocean, so the air is not dry and this type of climate is optimal for growing mugwort.
Artemisia Princeps (mugwort, wormwood) is an herb that grows in Korea, Japan and China and has been used in traditional Asian medicine for centuries.  Its primary benefit is as an anti-inflammatory and it is quite soothing and gentle on the skin.  Mugwort helps reduce redness, rashes and other skin issues, including allergic reactions.  It contains a rich source of  vitamin C, essential amino acids such as histidine, valine, leucine, and isoleucine. It also has non-essential amino acids including arginine, glutamic acid, glycine, serine and tryosine.  Due to its gentle nature, mugwort leaves can be added to a baby's bathwater to help soothe and reduce any skin dermatitis.  It helps heal skin wounds, such as blemishes, as it has anti-bacterial and anti fungal properties and it is a topical anesthetic.  It contains a rich source of antioxidants as well and has been known to reduce and lighten hyper-pigmentation caused by age, sun damage and blemishes.  It is very well suited for all skin types, including sensitive skin.   Fun Fact: Wortcomes from an old term that meant a useful plant.
I'm From Mugwort Wash Off Mask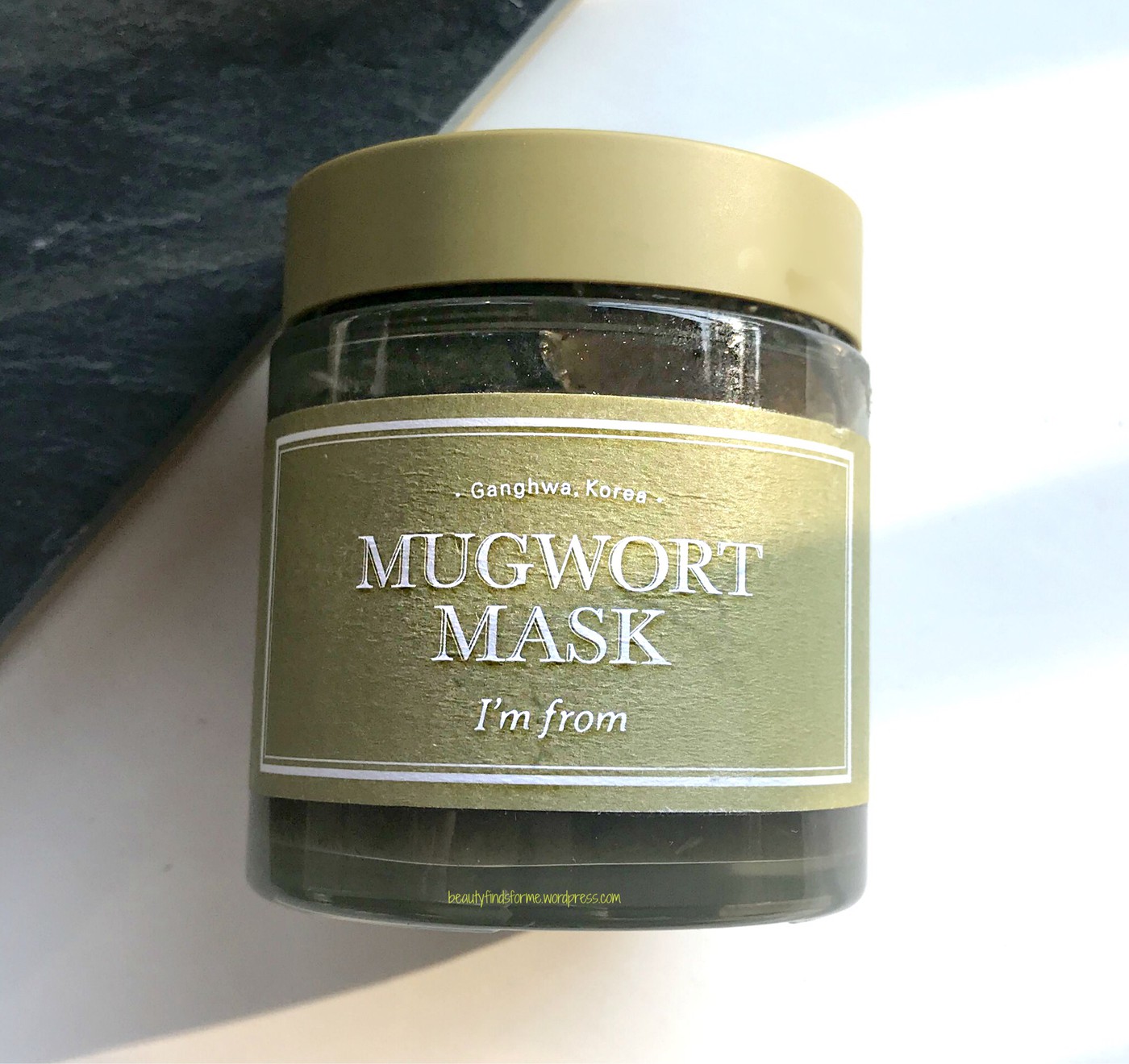 The I'm From Mugwort Mask is a jelly wash off mask designed to calm, soothe and cool your skin.  It contains 2.1% of mugwort, but along with that comes a slew of hanbangy ingredients: polygonum cuspidatum (Japanese knotweed) is an antioxidant that contains polidatin ~ a precursor to resveratrol (source), which has brightening and anti-wrinkle effects. It also soothes, firms and moisturizes your skin. Scutellaria baicalensis has anti-inflammatory, antioxidant and brightening benefits and glycyrrhiza glabra (licorice) also soothes and calms the skin, while acting as an anti-inflammatory and also reduces hyper-pigmentation.  Green tea contains polyphenol antioxidants: catechins, tannins, flavonoids ~ which are anti-bacterial agents as well as acting as an astringent while retaining skin moisture and hydration. Chamomile contains calming, relaxing and soothing benefits, and centella is a common herbal ingredient that is used medicinally to help speed up wound healing, such as blemishes and skin rashes. It also helps minimize the appearance of pores.  Rosemary is used for its antiseptic and healing benefits and it helps remove excess oil from your skin.
Ligularia fischeri has anti-inflammatory, antioxidant benefits and it helps prevent blemishes and reduces skin irritation.  Cordyceps sinensis is a parasitic fungus that grows on a caterpillar and yes, it does kill the caterpillar and mummifies it. It has long been used in traditional Chinese and Tibetan medicine, and does have antioxidant skin cell regeneration benefits.   This mask also has glycerin, a humectant which makes the skin look healthy, mois), soft to touch, and is also an emollient, leaving your skin looking radiant and supple. Panthenol is also a natural humectant, retaining moisture and hydrates the skin. It also is a good lubricant on the skin, making skin look soft and smooth. It is also an anti-inflammatory.
Ingredients: Water, Butylene Glycol, Glycerin, Artemisia Princeps Leaf Powder (2.1%), 1,2-Hexanediol, Cordyceps Sinensis Extract, Polygonum Cuspidatum Root Extract, Scutellaria Baicalensis Root Extract, Methylpropanediol, Ligularia Fishceri Leaf Extract, Rosa Davurica Bud Extract, Camellia Sinensis Leaf Extract, Glycyrrhiza Glabra (Licorice) Root Extract, Chamomilla Recutita (Matricaria) Flower Extract, Rosmarinus Officinalis (Rosemary) Leaf Extract, Centella Asiatica Extract, Glyceryl Polyacrylate, Sodium Polyacrylate, Carbomer, Arginine, Phenoxyethanol, Allantoin, Dipotassium Glycyrrhizate, Panthenol, Xanthan Gum, Disodium EDTA cosDNA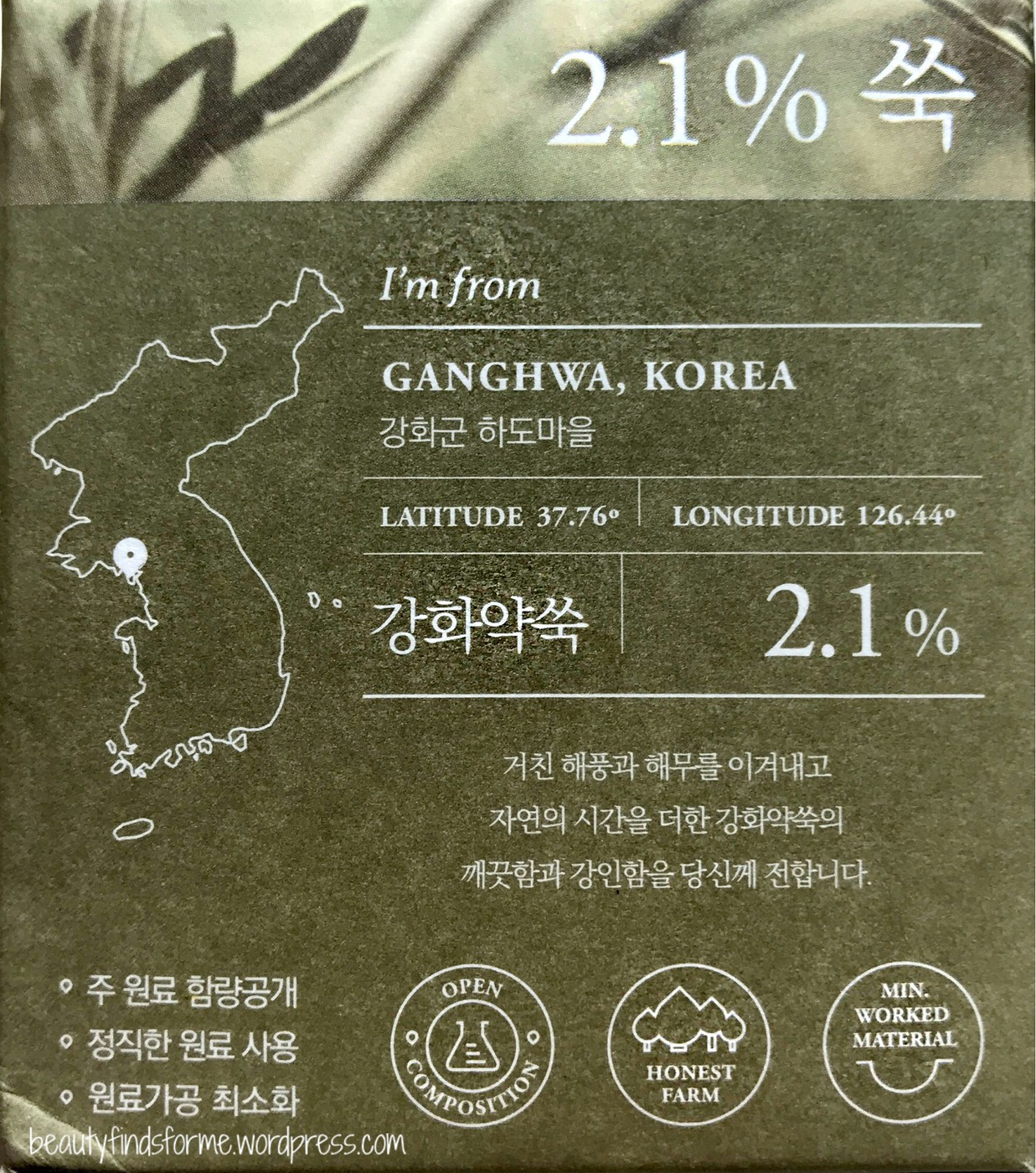 The Mugwort masks comes in a heavy glass jar with an olive green lid ~ the mask itself is a brown gel mask and suspended in the jelly are tons of the mugwort bits and pieces of the ground up leaves.  It isn't harsh on the skin, but soft ~ most of the mugwort is finely ground and the larger pieces are very soft.  The scent is amazing!  Now, I read that mugwort smells like a cross between sage and chrysanthemums, but as this is fermented mugwort, the scent is more earthy and spicey, maybe even a bit like tobacco.  I happen to like it a lot ~ it is a very warm herbal scent.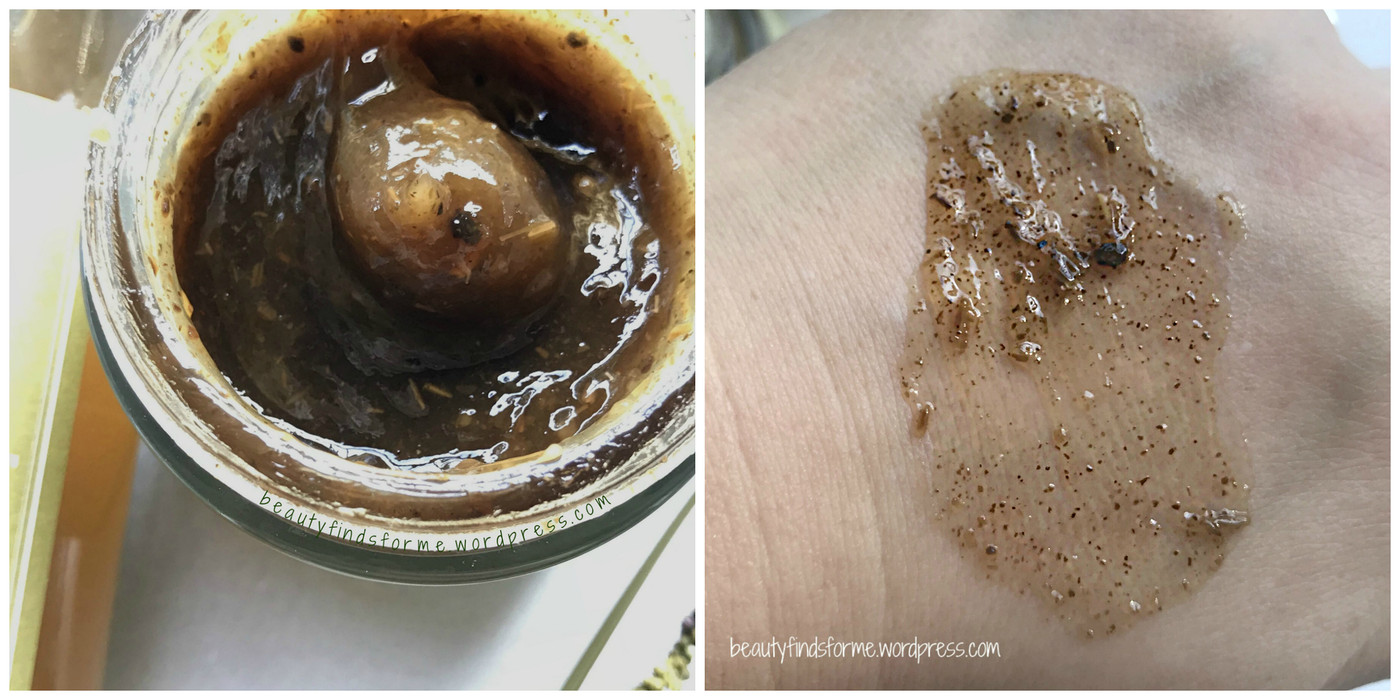 It spreads easily on my skin and the first thing I noticed was HOW COOLING this mask is ~ I checked to see if there was menthol or something in here, but nope ~ whatever it is, it's refreshing and cools my skin down.  I used it a lot during the hot humid days out here in the Northeast USA.  This gel formula seems to be able to regulate my skin's temperature and cools it immediately. to calm and soothe the skin.  Mugwort also has a detox effect so it will also help with blemishes and inflammation ~ apply a thicker layer over inflamed areas, as that will really help soothe and reduce redness, while cleaning out all of the pus and gunk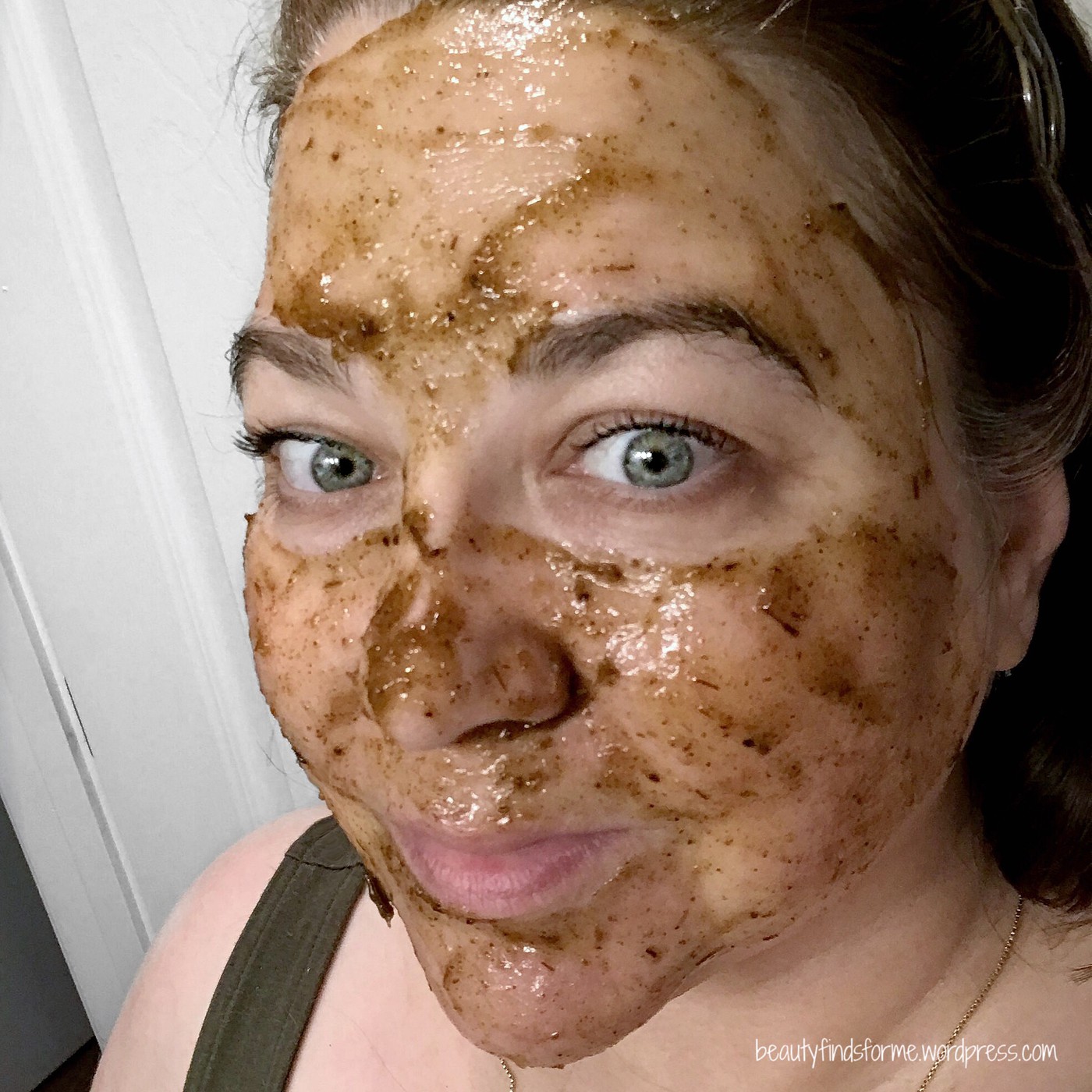 The scent is also very relaxing as well, so it is not only a great mask for calming my skin, but it also calms my senses too.  After 10 to 20 minutes, I just wash off and my skin looks brighter, calmer and refreshed, cool to the touch and my skin is not dry or stripped, but hydrated and soft.  This mask is so gentle, I'm From states it can be used nightly!  I am 3/4 of the way thru my jar and I will be repurchasing this lovely gel mask as it is perfect for those days when my skin is tired or overheated! 
I'm From Mugwort Essence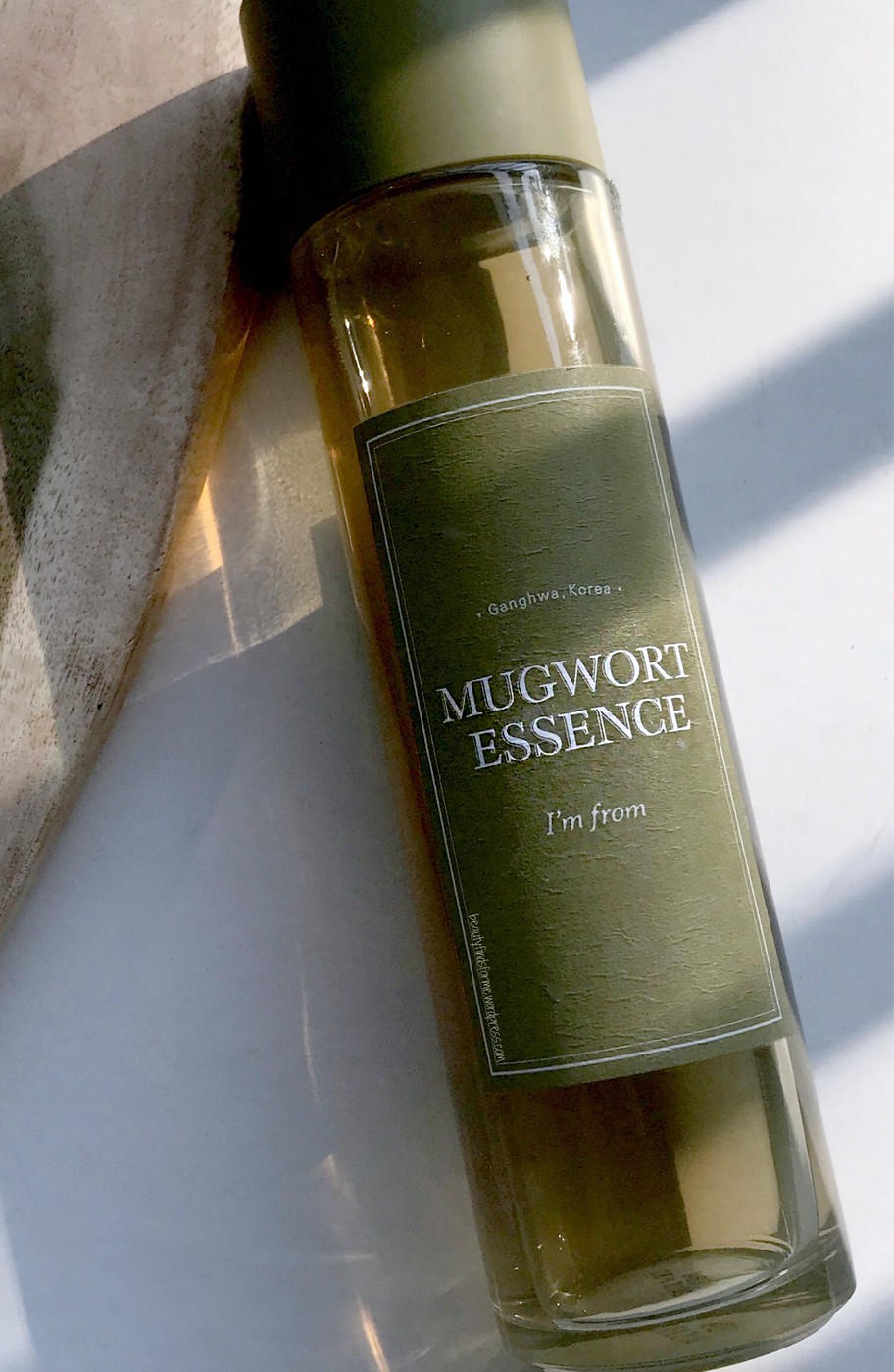 This essence comes in a tall glass bottle with a pin hole applicator. It has ONE ingredient ~ 100% Artemisia Princeps Extract. Just that ~ fermented Ganghwa mugwort that was produced with SLOW RELEASE EXTRACT™ process.  It has a thin fluid texture, almost watery, but it is not a toner.  It is an essence as it is the essence of mugwort.  I use this after my other toners and before thicker skincare products.  Since this just has fermented mugwort,  I need to use this up quickly as I am worried about it going bad ~ it doesn't state that it will go bad after opening, but with no preservative listed, I feel there is an urgency to use it up.  It has a slight golden-olive color and a slight faint herbal scent  ~ similar to the wash off mask, but very faint here.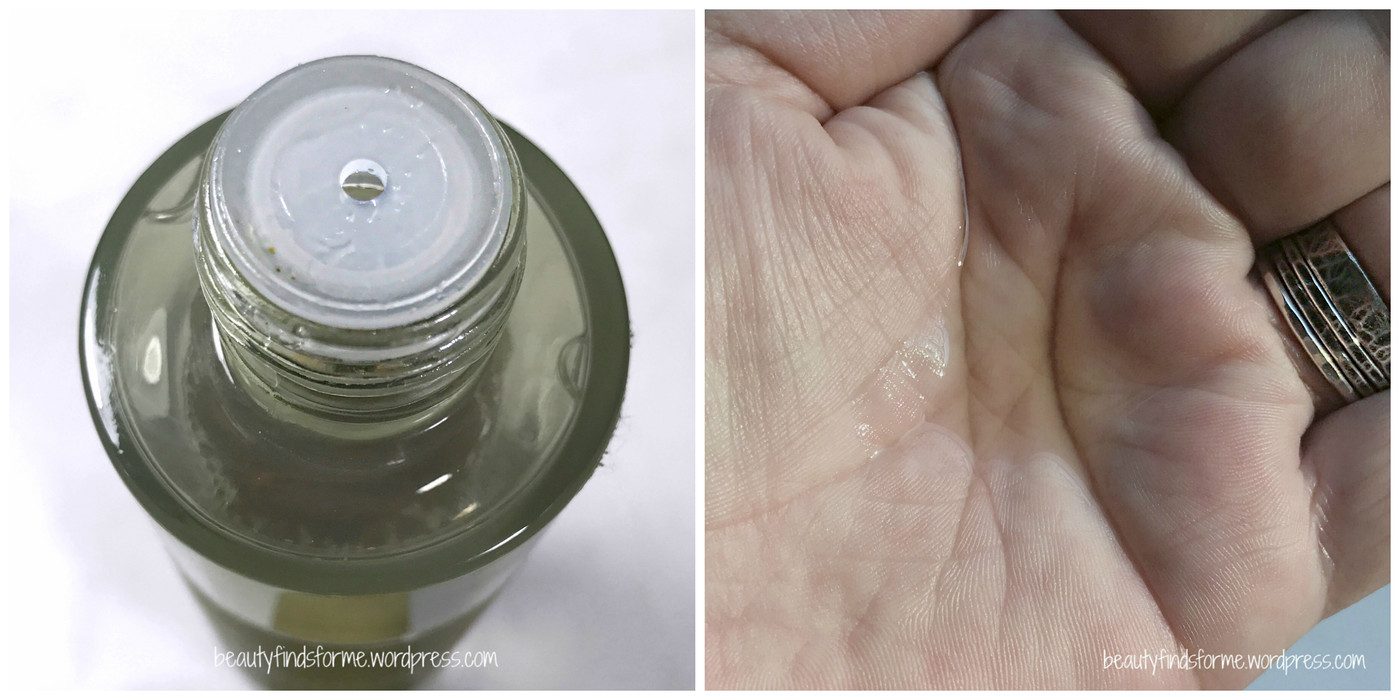 It is not sticky or tacky, dries down quickly and it has a refreshing, calming effect on my skin ~ It is great to use in the 7 layer toner method as it is so watery and quick drying.  This has a pH level of about a 7 and 7 is not a bad level at all ~ water is a 7 ~ although my water is much higher ~ and you use water to wash your face and body.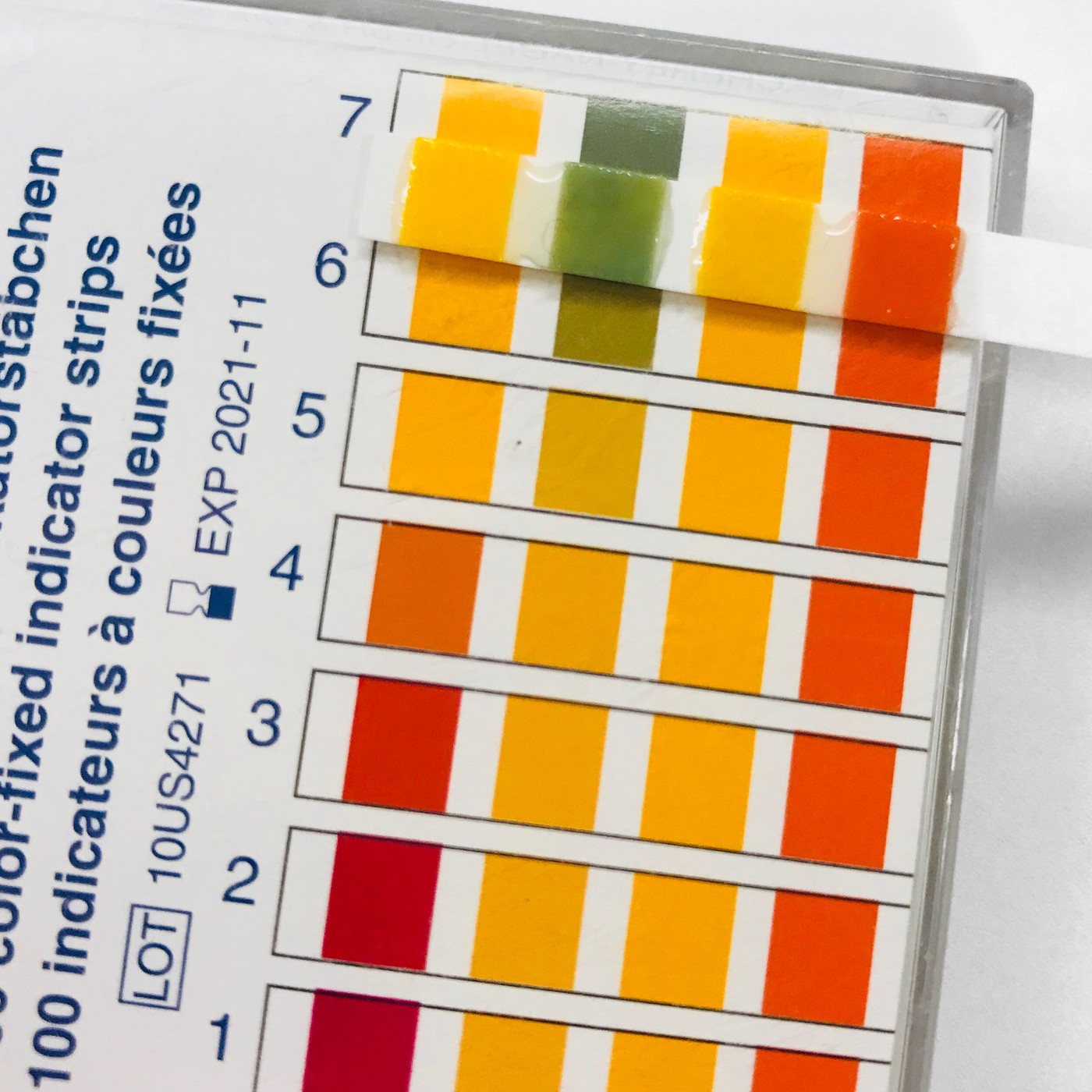 It increased my moisture levels by 38% and decreased my oils by 34%.  
Before:  Moisture: 37.0  Oil: 24.7
After:    Moisture: 51.1  Oil: 16.3
Besides using this as a normal essence, I also like using this as a mask pack.  You can use either cotton pads or a compressed dry mask.  I like using my compressed dry masks, as I can get a quick 5 minute mask in the morning.  I just add the essence until the mask puffs up and then apply it on my face.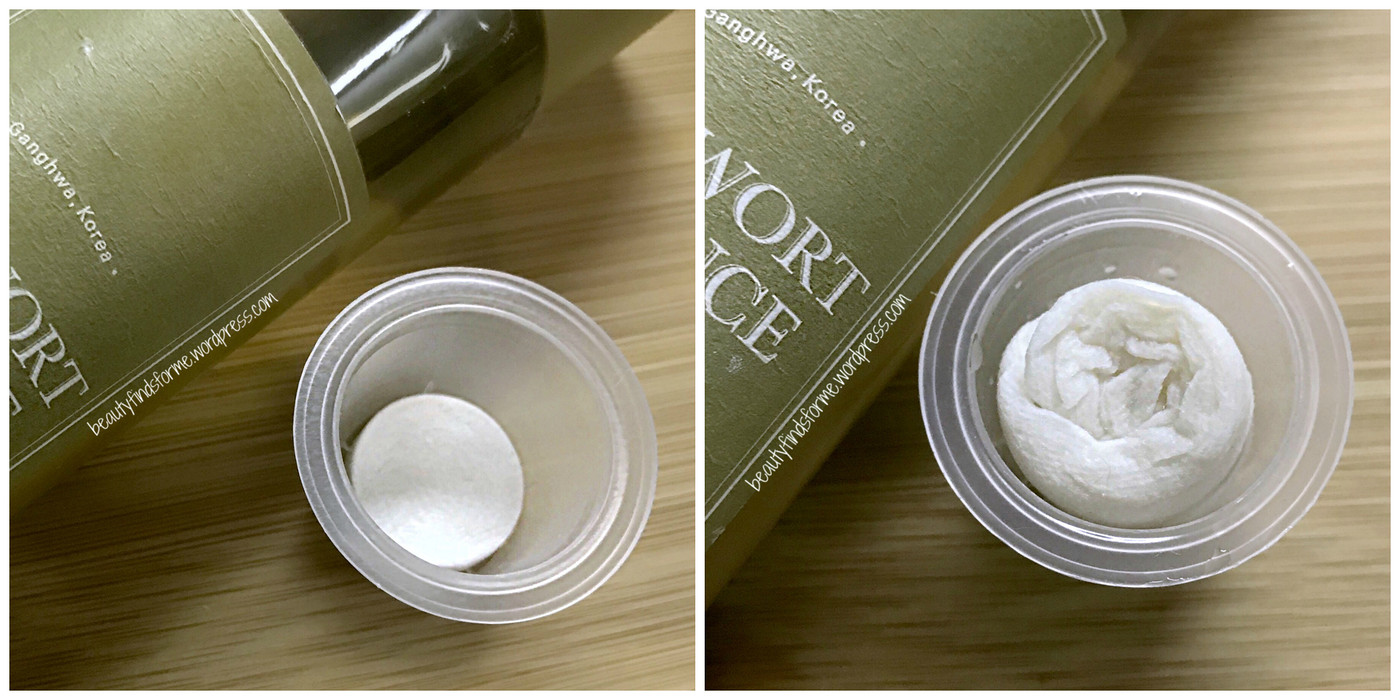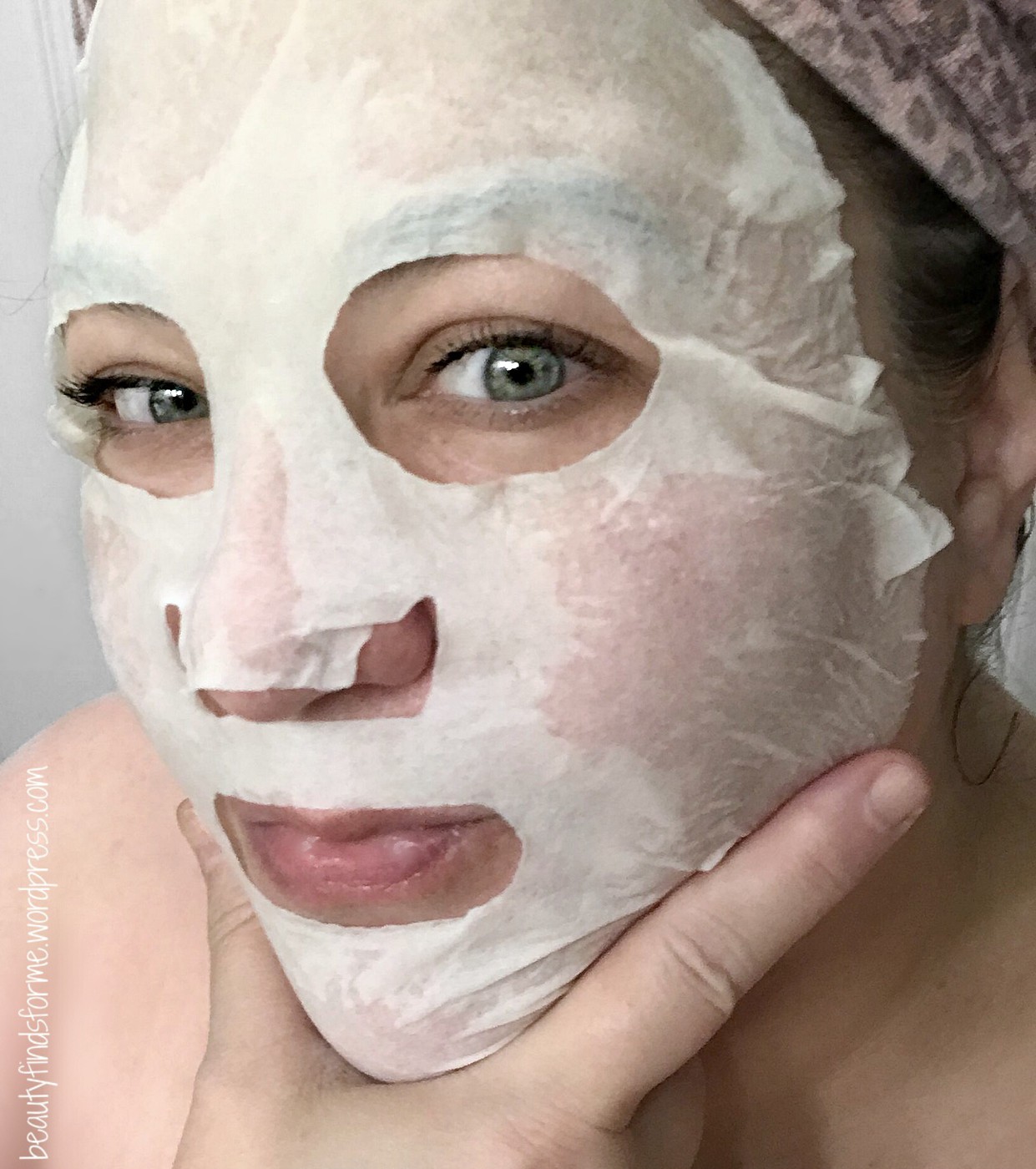 In 5 minutes, my skin does feel really refreshed, hydrated and cool!  I also have been keeping this essence in the frig ~ because 1) the lack of preservatives and 2) it makes this even more refreshing and cooling.  I'm From also recommends putting this in a spray bottle, so you can mist your face at any time you feel overheated or tired.   You can also add this essence to your bath ~ I am not sure of the ratio here and I would think you would be better off purchasing dried leaves, steeping them and then adding that liquid to your bath as I'm From Mugwort Essence is not cheap.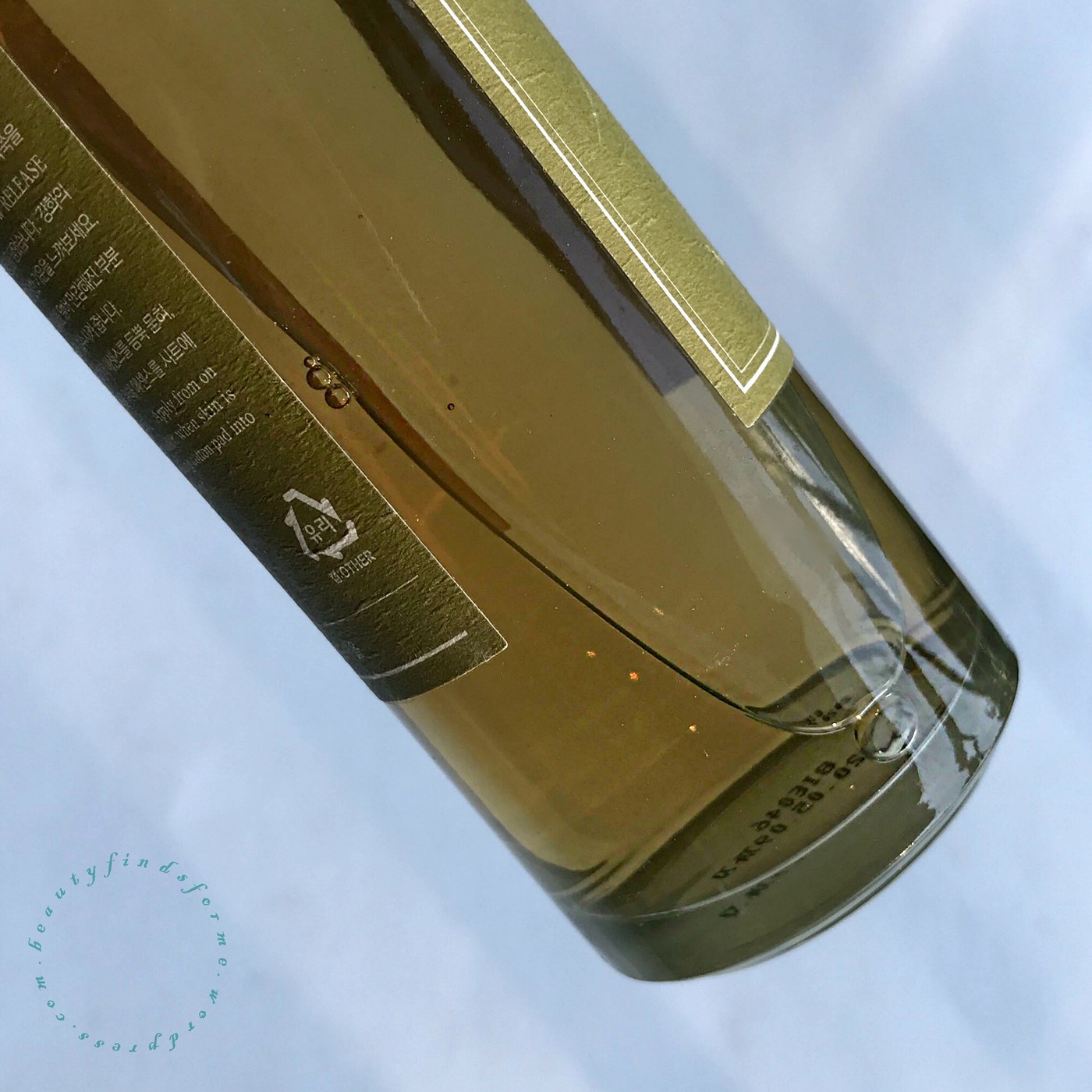 Final Thoughts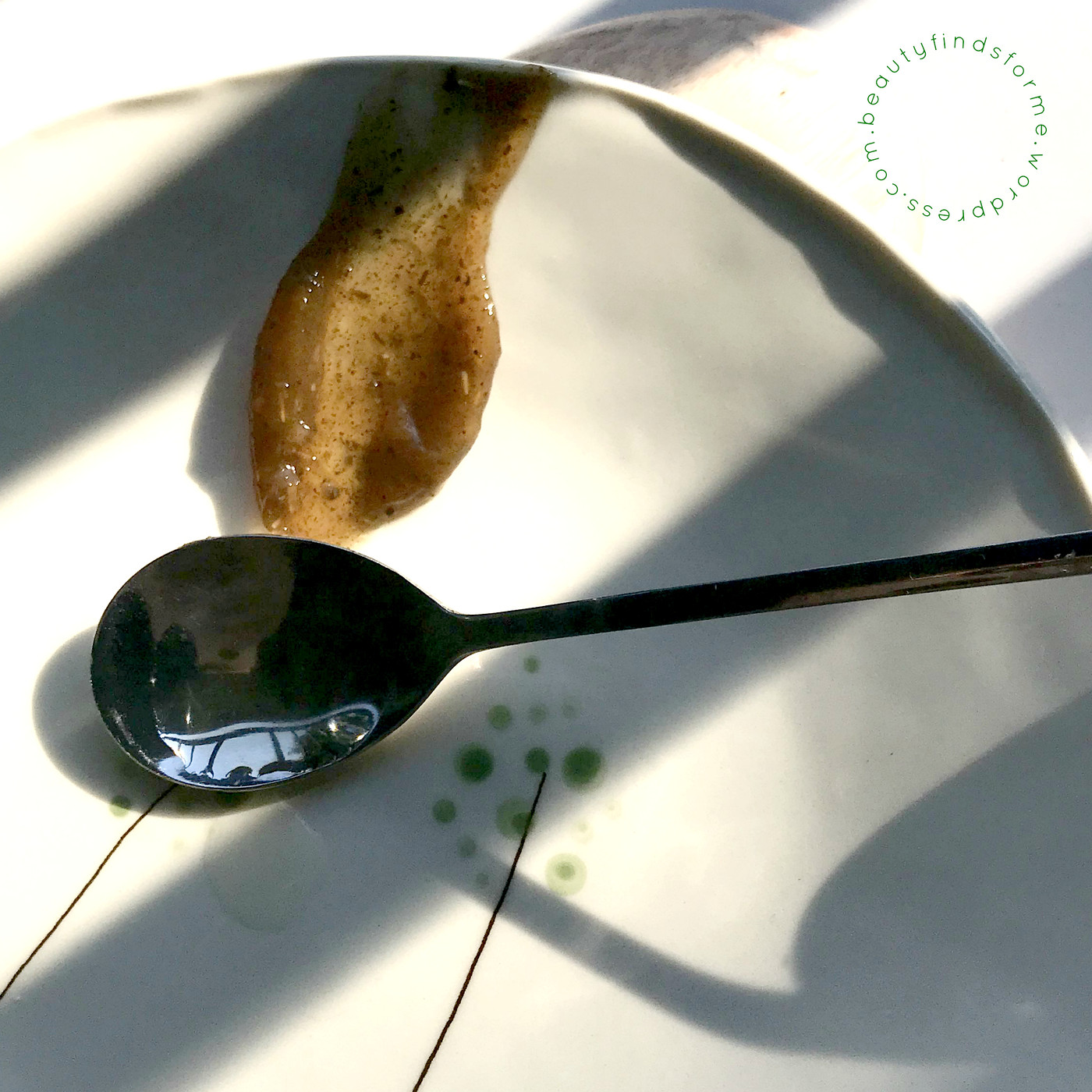 I'm From hit a home run on these two products!  I love the mask ~ it purifies, has a great scent and it is so refreshing and cooling ~ I will purchase that when it runs out.   I'm From really knows how to make fantastic mask products.  I wish they would do some sheet masks next! The essence took me a while to fall in love with, but once I started using it as a mask pack, I found I really loved the results on my skin and it was a treat to use during these hot days as it helps my tired and heated face cool down, calm down and reduce redness.
Where to Purchase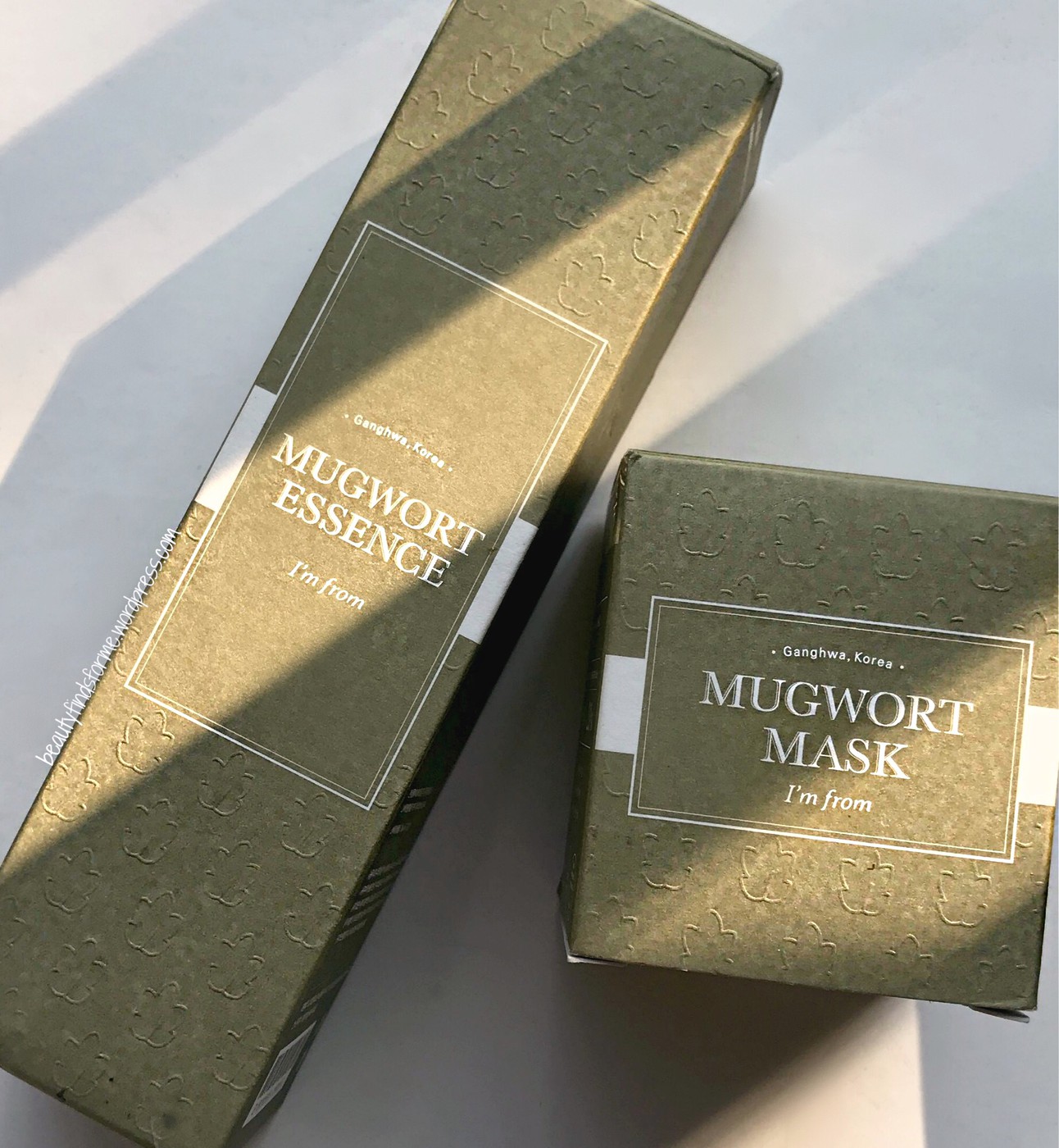 You can purchase both of these products at Wishtrend, along with their whole I'm From series. I have a stackable affiliate code with Wishtrend ~ unboxingwishtrend will get you 5% off regular priced items and you can stack it with other codes.  It is for use with regular priced items and not kits or sale items.  You can use HEYSEPT for 5% off, so that is 10% off your purchase in the month of September!
This product doesn't have free shipping, but if you add on any item from their free shipping section, your shipping will be free ~ use promo code SINGLEFREESHIPPING 

They also have a whole Promotion area as well where popular items, such as Klairs Supple Preparation Toner, Klairs Midnight Blue Activating Drops, Klairs Midnight Blue Calming Mask and By Wishtrend Vitamin 75 Maximizing Cream can use all of the coupons I mentioned, plus an additional 15% off by using code FV386XIG   I have reviewed all of those items on my blog here ~ check out my Klairs reviews here. 
If this is your first time shopping with Wishtrend, you can save $5.00 off your purchase by using my friends referral number ~ 092847308  ~ and you will receive the coupon. Register first and enter the my code in the form labeled "friends invitation program" and wait for the coupon before you place your order.  Also, remember to save your welcome and any order emails from Wishtrend.  They usually have discount and free shipping codes just for your use in them, so you can save even more money on your next order!  
You automatically receive Free Shipping with purchases $69.00 USD and over
Don't forget to check out Wishtrend's Free Shipping and Promotion Sections

Wishtrend ships globally
[ some products were received in exchange for a review. contains affiliate links for a small commission ]