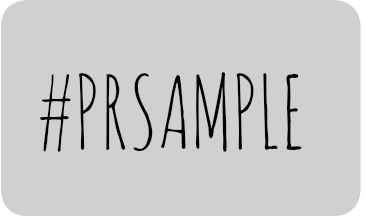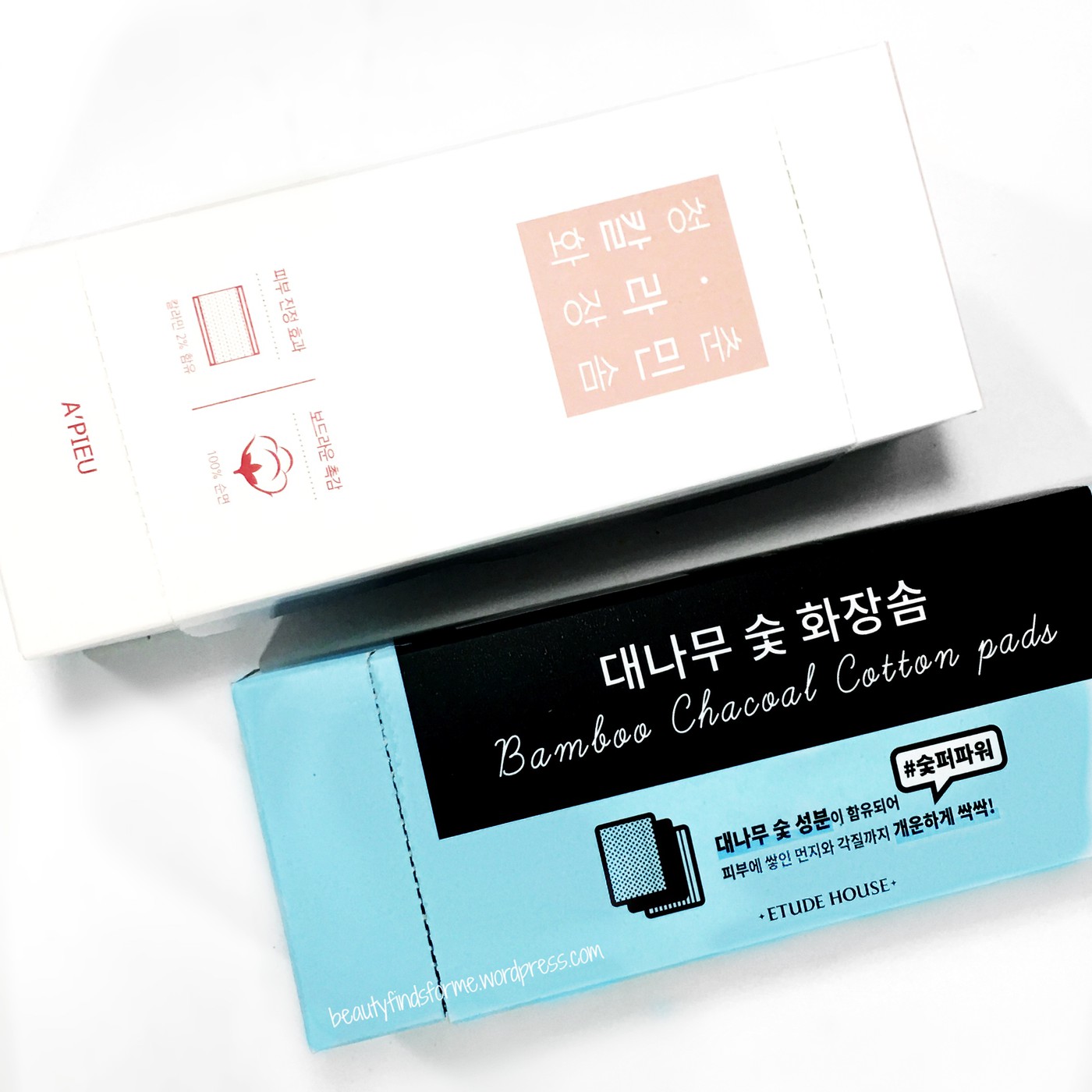 I think that anyone who is obsessed with skincare is probably also obsessed with cotton puffs, cotton pads, anything cotton that we can use to swipe toners over our faces, remove makeup and even make mask packs.  For those who aren't into cotton puffs, this review will bore you. For the rest of us, you just might get excited!!  Premier Korean online store Jolse sent me  A'Pieu Chungchoon Calamine Cotton Puffs for review purposes and I purchased the Etude House Bamboo Charcoal Cotton Pads on my own.
I received some of these products complementary to review and was not paid.  All reviews are my own honest opinion and  I never have been asked to write copy for a brand.  This blog post might contain promo codes, affiliate and referral links, which using my links will help generate a small commission that helps support my blog at no extra cost to you.
My skin type and concerns:  Oily, aging, blemish prone, pores, hyper-pigmentation, fine lines and wrinkles.
image credit from jolse
Why do we love cotton puffs?  Well, we want something that feels nice against our skin, works to deposit our toners and FTE's, remove makeup without irritation.  Not all cotton puffs are the same ~ some are thick and plush, with a mixed ratio of cotton plus some other material, others are natural, eco-friendly ones, some are thin and unassuming, but are fantastic for making mask packs and the list goes on.  Let me know in the comment section what you use your cotton puffs for!  Anyway, most of us deal with plain old cotton puffs or a mix of material, with no other added benefits.  Well, A'Pieu and Etude House added some stuff to their cotton puffs…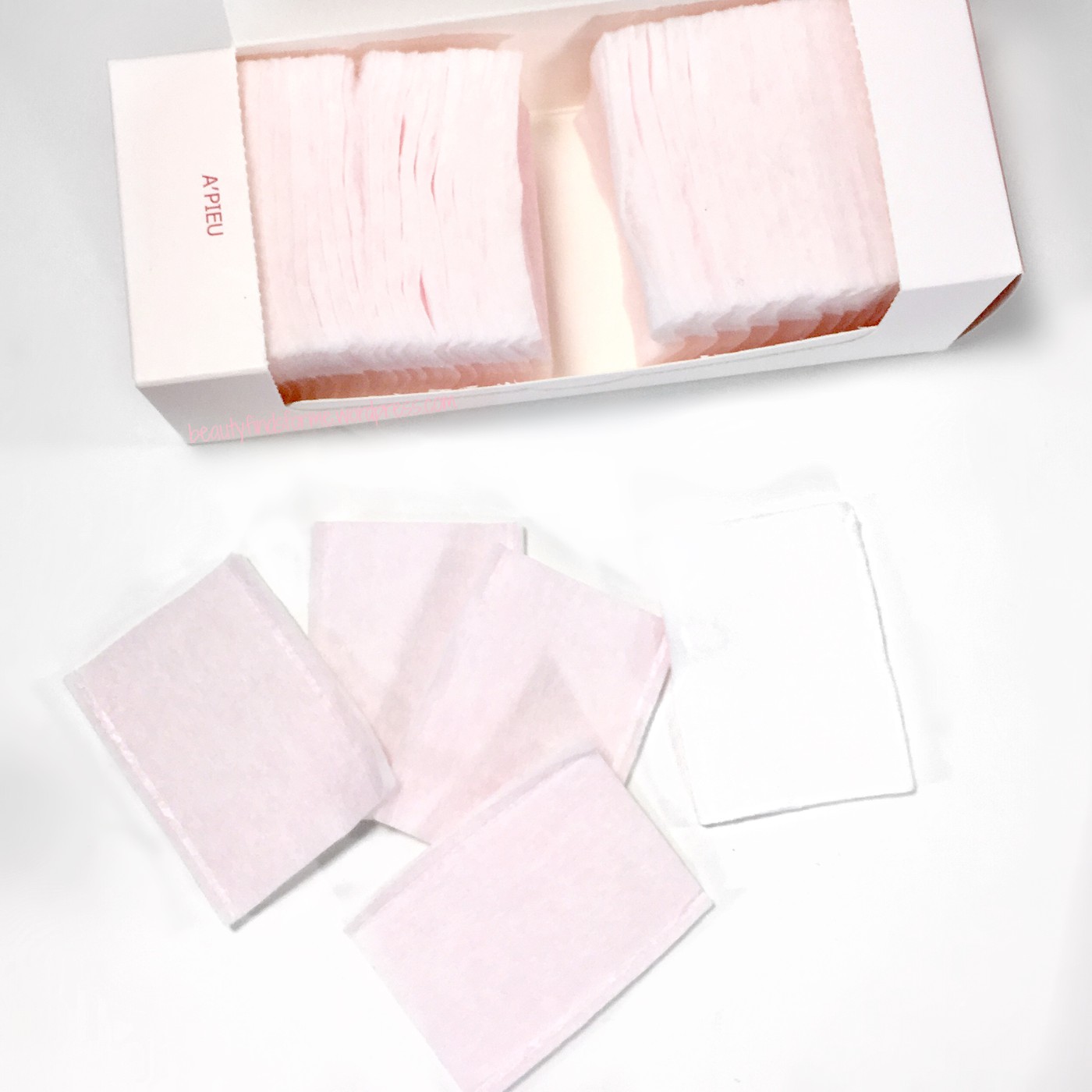 A'Pieu Chungchoon Calamine Cotton Puff  As the name states, this is made with calamine ~ that lovely pink powder that I think will explode on the skincare scene for 2018/2019.  I don't know what Chungchoon means ~ when I google'd it, it states that it means "One's Youth" in Korean (청춘).  Maybe someone who is versed in Korean can tell me as I thought maybe it meant where A'Pieu sourced the calamine.   These puffs are made from 100% cotton and it is a double sided puff ~ one side is plain cotton and the other is infused with 2% pink calamine. 
image from jolse 
In the states, most of us probably associate calamine with that huge bottle of pink liquid that we slap on mosquitoes bites and poison ivy rashes!  However,  calamine is so much more ~ it is a very soothing ingredient, and will help reduce swelling and itchiness.  It is also an antiseptic, which will help prevent infections and will disinfect and it is an astringent as well. This is considered an essential medicine by WHO (World Health Organization).  Calamine can cause brightening of the skin tone as it is basically zinc oxide, which helps fade blemishes, hyper-pigmentation and give an overall brightening effect on your face. In fact, many people use calamine lotion to help fade and prevent blemishes, control oil and also as a moisturizer.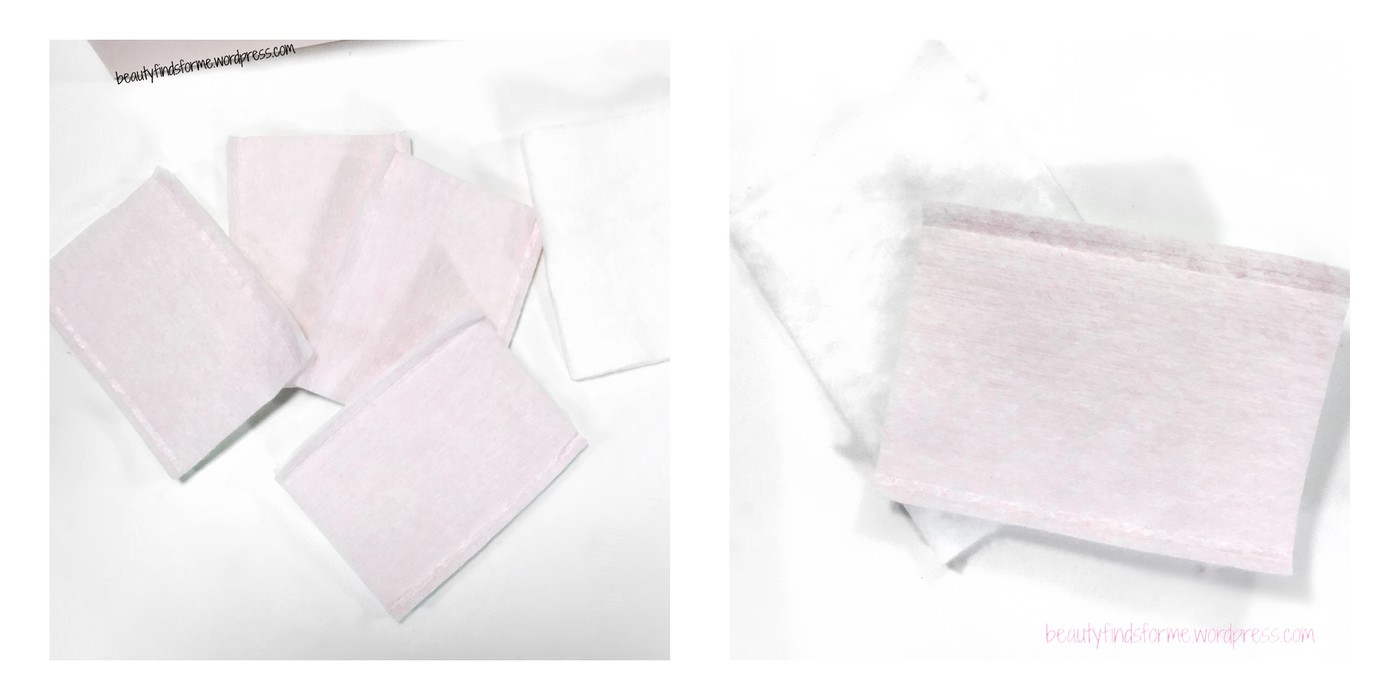 To use these, you apply your toner or cleansing water on the pink side first and swipe that over your skin.  The calamine will help soothe and calm your skin.  Then flip the pad over and use the plain side to remove any residue left on your skin.  Cotton pads also provide a nice gentle exfoliating effect as well.  I like using these pads for when my face feels very irritated or red due to acid treatments.   These are not the softest cotton pads out there, but they aren't rough either.  If you split them down the middle, you can also use them for creating a mask pack.  They measure 5 cm x 7 cm x ±1mm thick and come in a box of 60 pads.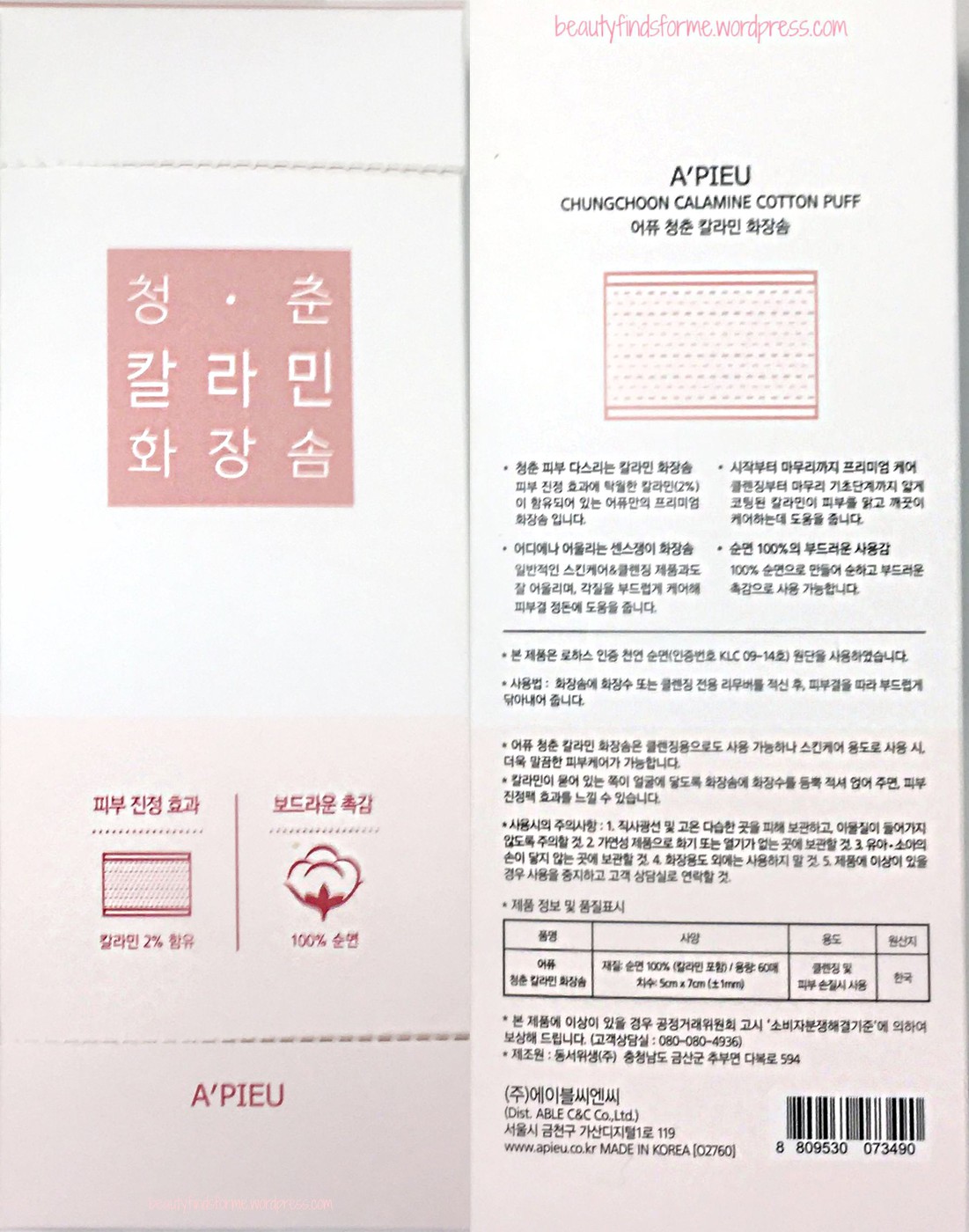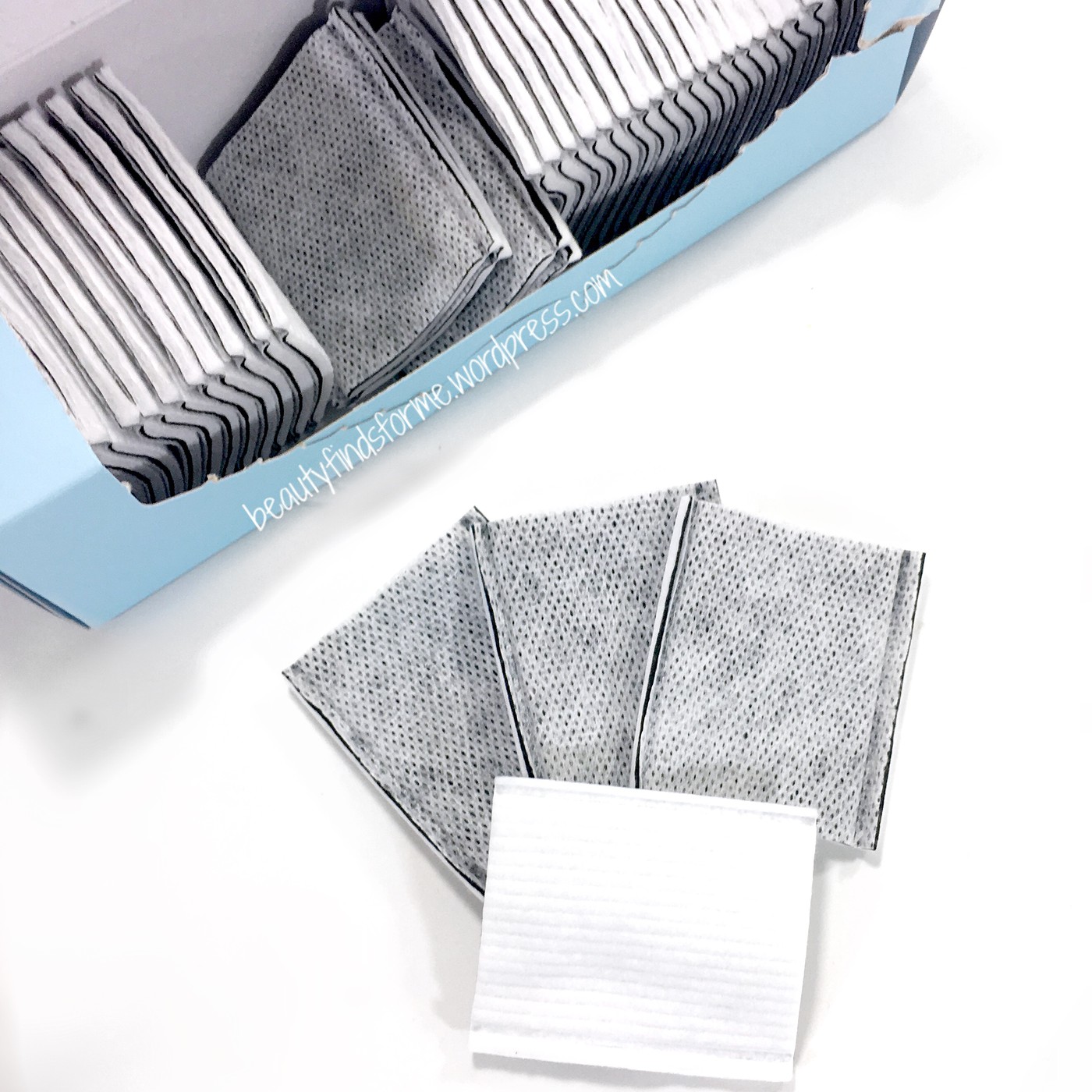 Etude House Bamboo Charcoal Cotton Pads  Etude House came out with a bamboo charcoal version, made with a mix of cotton and rayon pad that actually is quite more complex than the A'Pieu puff.  It has four layers ~  The top layer is a cushion layer, with small holes that covers the 2nd layer of the charcoal infused rayon sheet.  Then a fine netting material (gauze) fabric is the 3rd layer and finally, the 100% cotton textured pad is on the bottom ~ this cotton layer is described as "waterjet" as it holds a lot of liquid.  They measure 50 x 60 mm x ±2mm thick
image credit from jolse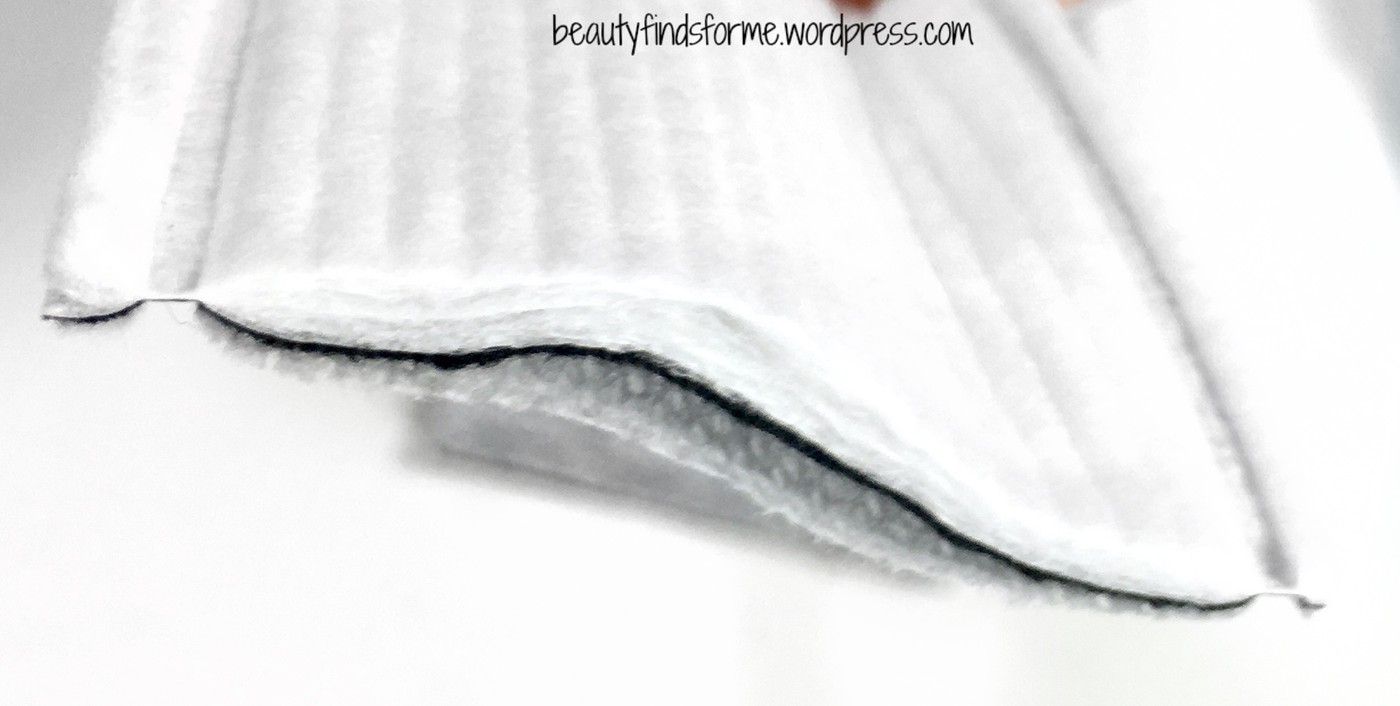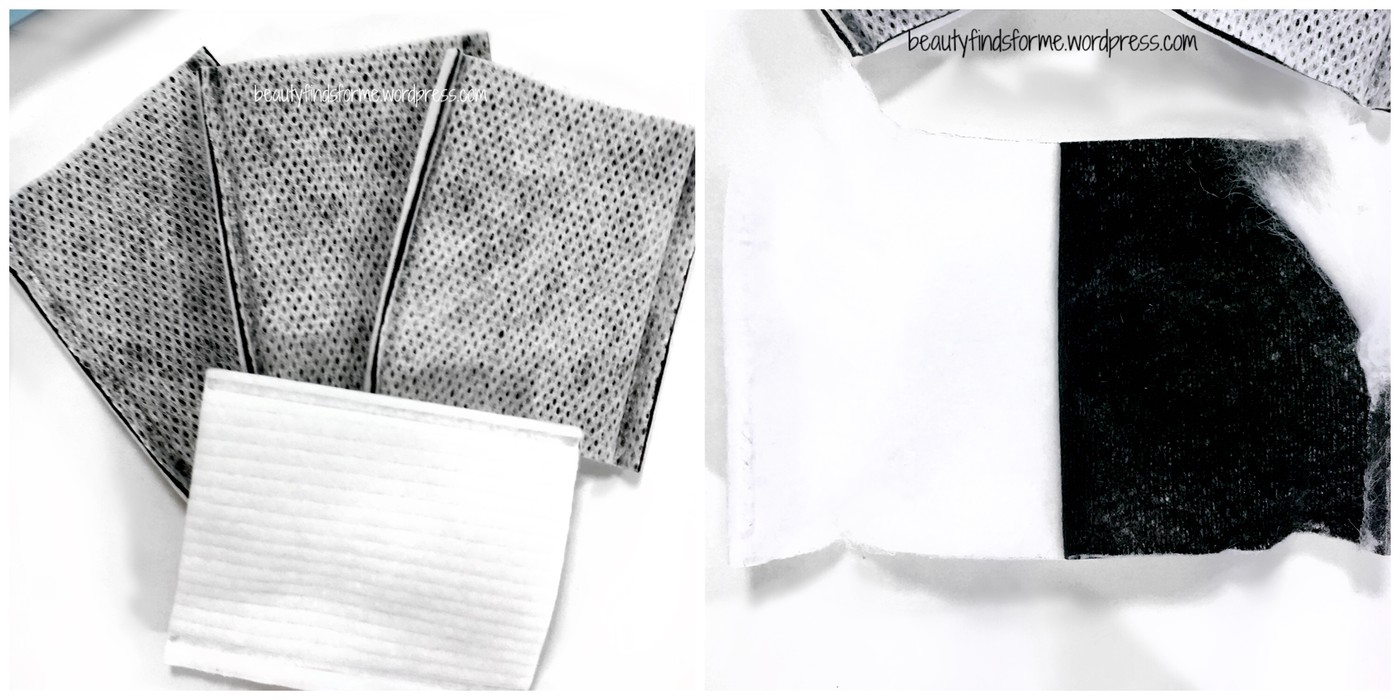 It contains charcoal made from bamboo and it helps absorb and remove impurities, such as excess oil and dirt.  Charcoal is a great ingredient for those of us with oily skin.  Again, you apply your liquids on the charcoal side first, swipe over your face and then flip over to the textured plain cotton side to remove any residue and also to apply more toner.  These are easier to split to make for a mask pack, since it has four layers. 

In the photo below, I used the A'Pieu Chungchoon Calamine Cotton Puff  on my chin as my chin gets most of my blemishes and Etude House Bamboo Charcoal Cotton Pad on my nose as that is an oil problem area for me.  I also used Petitfee Azulene Ultra Soothing Pads  on my face ~ these are fantastic and you can read my review here.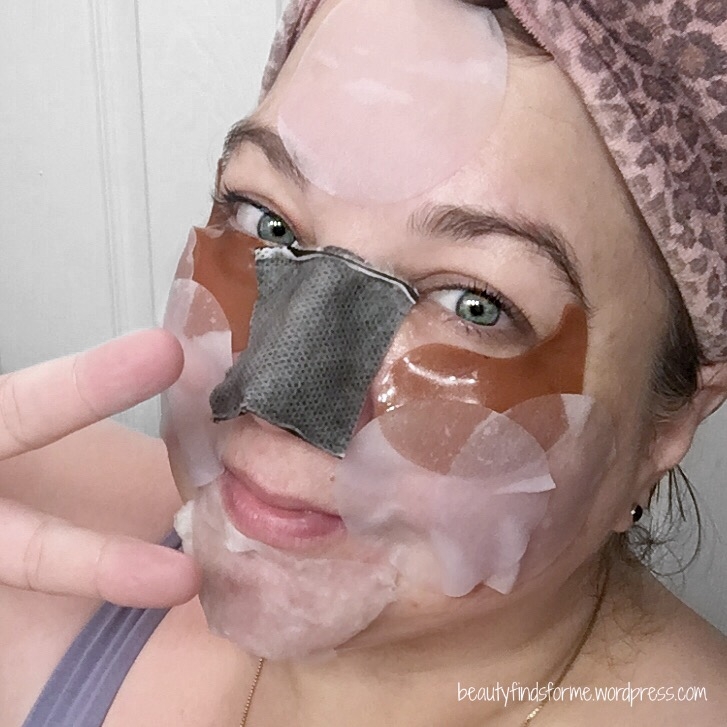 Final Thoughts
If you are looking for something different in your cotton puffs and are interested in infused puffs, I do recommend these two products.  They aren't the most softest pads in the world, but they are soft enough and for what I am using them for, it is okay.  I really have used them as mask packs as I find it almost too wasteful to use as a regular cotton pad!!  Would I purchase these again?  Yes, I will.  I really like both of them and they provide different results ~A'Pieu Chungchoon Calamine Cotton Puff is for soothing care and Etude House Bamboo Charcoal Cotton Pad is for detox care.  Have you tried these yet?  What did you think of them or are you interested in trying them?  Are there are other cotton puffs/pads out there that are infused that you know of?  Let me know in the comments below!  
You can purchase both of these items at Jolse
All prices will fluctuate slightly due to the Korean Won/USD conversion.  Jolse has free shipping all the time, ships internationally and gives out free samples.

disclaimer: this product was sent to me for review purposes. all opinions are my own and are unbiased