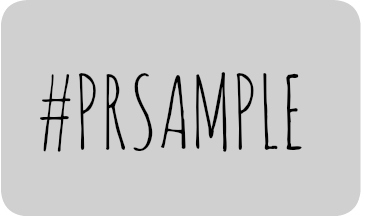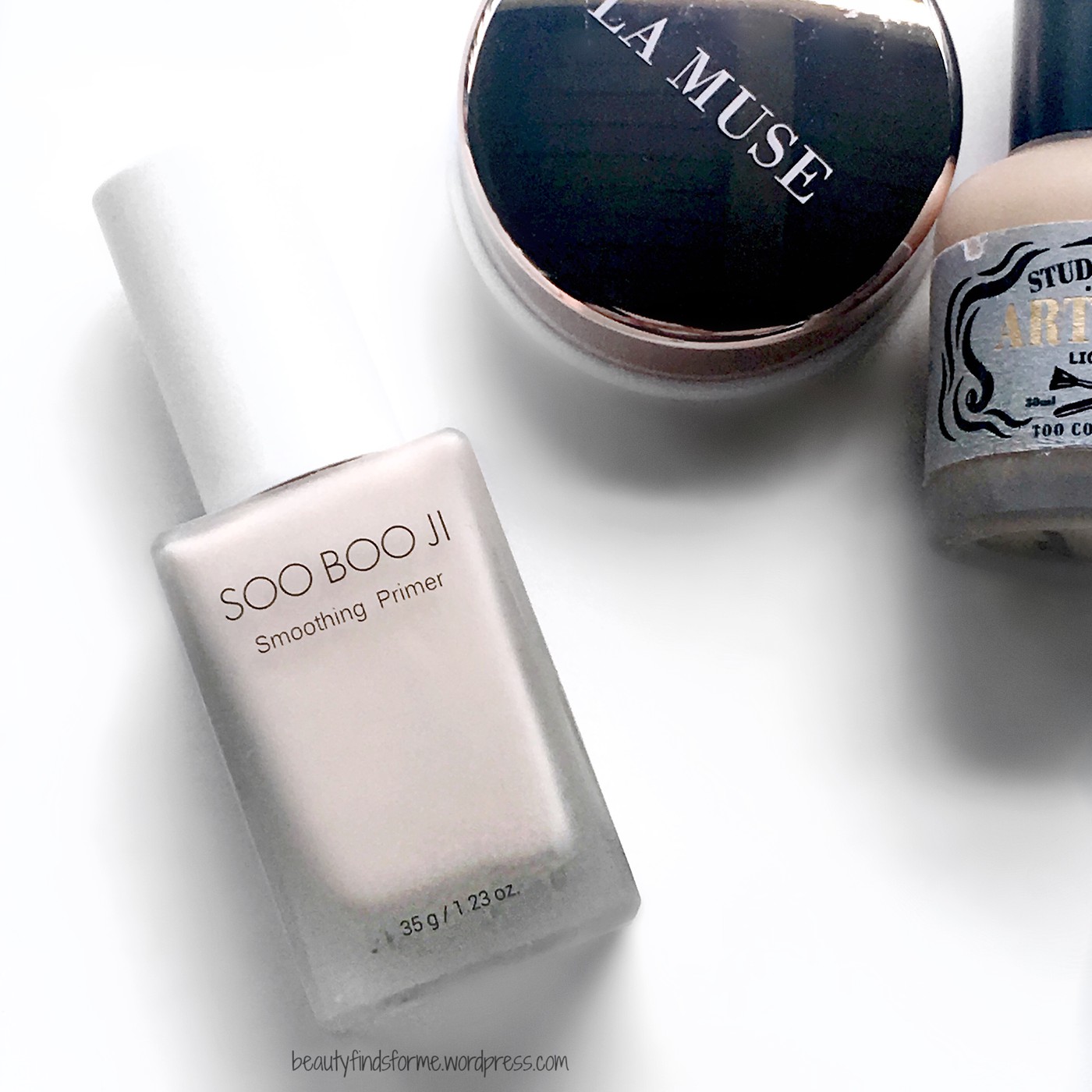 I have a love-hate relationship with facial primers.  I normally avoid them as I usually hate them for the most part ~ the way it feels on my skin, it causes pilling, clogs my pores and makes me break out.  However, as I get much older, my pores are really more visible  ~that plus the oil on my skin doesn't seem to be stopping anytime soon ~ and therefore, I really want to try primers that work for me.  I have found a few so far that work pretty nicely, but I am always on the lookout for something new.  Courtesy of Jolse Cosmetic, I was decided to try A'Pieu Soo Boo Ji Smoothing Primer as it looked very different from primers I have used before.
I received some of these products complementary to review and was not paid.  All reviews are my own honest opinion and  I never have been asked to write copy for a brand.  This blog post might contain promo codes, affiliate and referral links, which using my links will help generate a small commission that helps support my blog at no extra cost to you.
My skin type and concerns:  Oily, aging, blemish prone, pores, hyper-pigmentation, fine lines and wrinkles.
image credit jolse.com
According to the product description, Soo Boo Ji refers to the oily skin that is dehydrated and it will bring back balance to the moisture and oil levels in your skin, while providing a smooth finish and non-dewy effect.  This primer is also described as a base makeup as well.   They also describe it as base makeup.  Its primary ingredients are made up of over 68% of high water-content herbal extracts, which replaces purified water  ~  its top ingredient is prickly pear, which helps moisturize, soften, soothes and protect your skin against dryness and irritates caused by pollution.  It also has an exfoliating effect, by helping remove dead skin cells, which reveals brighter and clearer skin.  This has calming and soothing centella and chamomile, to help calm down redness, while tea tree will act as an anti-bacterial to help heal and fight off blemishes.   Hydrating glycerin along with moisturizing, anti-oxidant olive-derived squalane will ensure that this primer is not cakey.  Carrot seed oil is full of antioxidant beta carotene and is used in many anti-aging skincare products ~ helping to rejuvenate, heal while soothing and relaxing to your skin.  Despite containing caprylyl methicone and some other silicones, such as triethoxycaprylyl silane and    polymethylsilsesquioxane, this primer doesn't feel really silicone-y to me at all.  This also contains a lot of essential oils in it: geranium, bergamot, vetiver, frankincense, geranium ~ which contribute to the lovely light herbal scent.    This also has smoothing fit powder, which I am assuming is made up of mineral agents such as silica and aluminum hydroxide, providing a matte, smooth  and oil absorbing finish.
image credit jolse.com
Ingredients: opuntia ficus-indica extract (prickly pear), methyl methacrylate crosspolymer, propanediol, glycerin, caprylylmethicone, butylene glycol, decyl cocoate, niacinamide, 1,2-hexanediol, centella asiatica extract, chamomile flower extract, citrus aurantium bergamia (bergamot) fruit oil, boswellia carterii oil (frankincense), pelargonium graveolens flower oil, vetiver root oil, amyris balsamifera peel oil, tea tree leaf oil, carrot seed oil, rose flower oil, polyglyceryl-3 methyl glucoside distearate, polymethylsilsesquioxane,hydroxyethyl acrylate/sodium acryloyldimethyl taurate copolymer,  silica, squalane, pentyleneglycol, sorbitan sesquioleate, ethylhexyl glycerin, acrylate / C10-30 alkyl acrylate crosspolymer, octanediol, glyceryl caprylate, tromethamine, adenosine, triethoxycaprylyl silane, aluminum hydroxide, cetearyl alcohol, disodium EDTA, mica (CI 77019), titanium dioxide (CI 77891), yellow iron oxide (CI 77492), red iron oxide (CI 77491)  cosDNA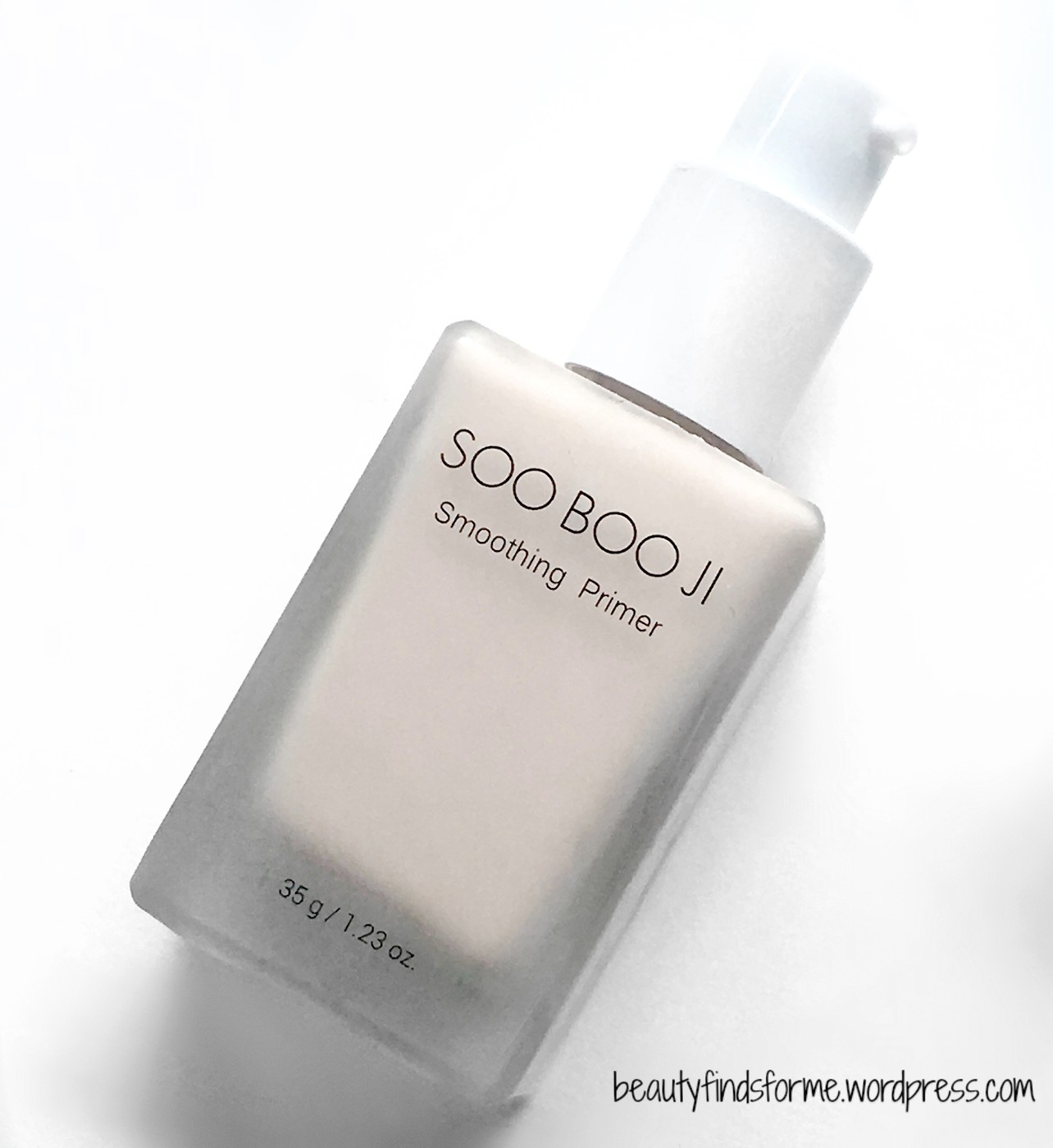 A'Pieu Soo Boo Ji Smoothing Primer comes in a rectangular frosted glass bottle with a pump applicator ~ this applicator causes so many struggles.  The primer is thick in the bottle so as the pump extracts the product, it leaves a space around the product, so it no longer pumps up any primer.  I have to remove the pump, put my thumb over the top of the bottle and shake it up so that the primer settles back down.  It is VERY frustrating, to say the least.   The primer is a pale cream shade and although it is thick, when I spread it on my face, it doesn't feel thick at all ~ it feels fresh and light and just melts into my skin nicely, with a velvety finish.  It spreads easily and dries down to a smooth matte finish without any color.  When I first starting using this, I noticed how hydrating this primer is on my skin ~ it doesn't leave a dewy finish, but I can tell it isn't sucking the moisture out of my skin.  

It fills in my pores and/or blurs them so they aren't as noticeable, as it leaves a soft powder-like finish and my skin tone is brighter and looks more even in tone overall, which is due to the titanium dioxide in here ~ but it doesn't leave a white cast on me.   It's hard to explain but this primer does hydrate while mattifying my skin ~ my skin doesn't look dry or parched when wearing this.   It is fairly long-lasting ~ during the hotter months, it lasts about 4 hours and during the cooler months, I would say it lasts 10 hours.  Now I have a really oily T-Zone, so if your skin is combo-oily, I am sure it last longer.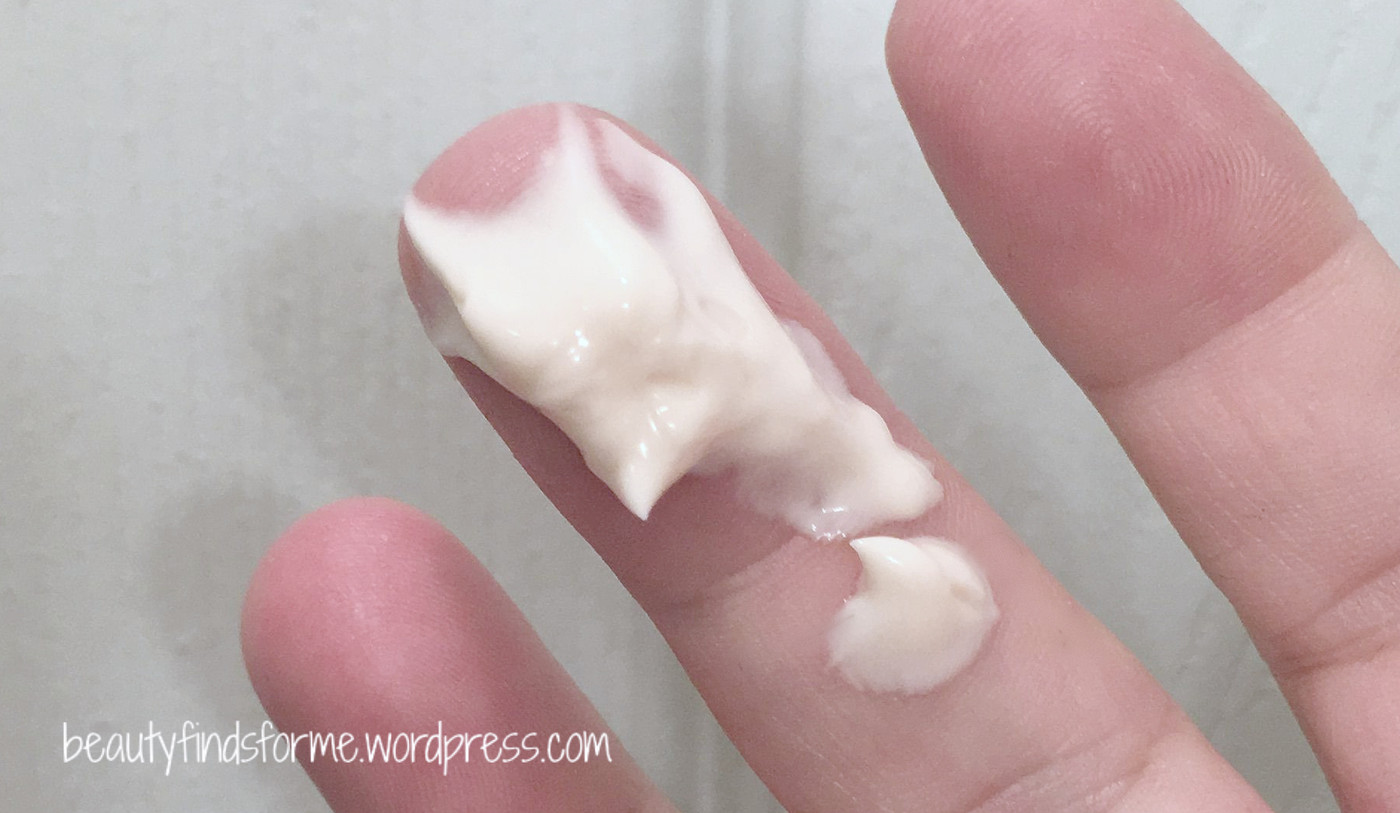 I used this primer during cooler months and hot months and I will say this primer works well with all sorts of foundations.   In the cooler months, I would recommend not using a very matte foundation as it could become a bit cakey, but in during the summertime, I used very matte foundations on top of this primer and it worked beautifully.   I used this primer with dewy cushions and found it help dampen down the dewy finish from the cushion.   I have used this primer with the following products with success
La Muse Return 2 Blessing Visual Balm  

Too Cool For School Studio de Teint Liquid Cover

Jouer Matte Moisture Tint 

Maybelline Dream Matte Mousse Foundation (this is the only one that I would say not to use in the cooler months)

The History of Whoo Seol Radiant White Moisture Cushion (this is my dewy cushion and it worked really well with this primer)
Below are three photos taken using this primer.  The first photo is my shining, oily face after I apply skin care products and sunscreen ~ you can see the hyper-pigmentation and the ruddiness on  my face.   The middle photo is with A'Pieu Soo Boo Ji Smoothing Primer and the shine on my face has really been dampened down and my skin looks brighter and more even in skin tone along with a reduction of ruddiness.  The third photo is after I used Jouer Matte Moisture Tint in Nude, which gives me a nice lightweight finish ~ I am not a huge fan of full coverage foundation.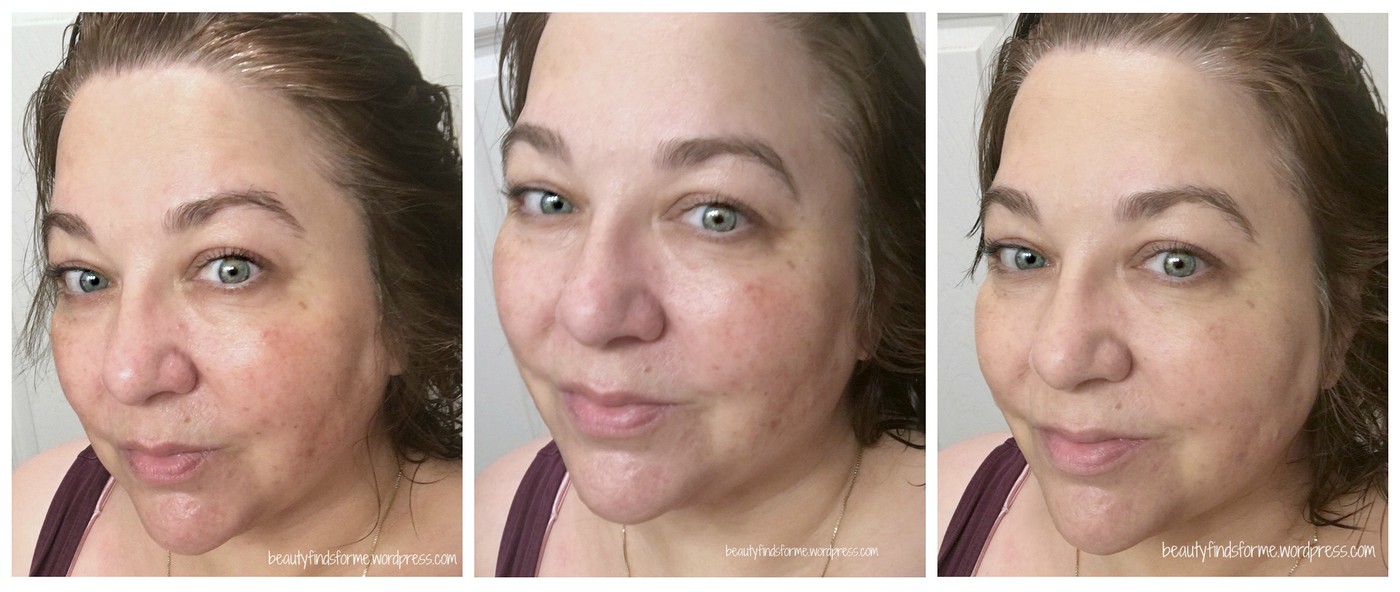 Final Thoughts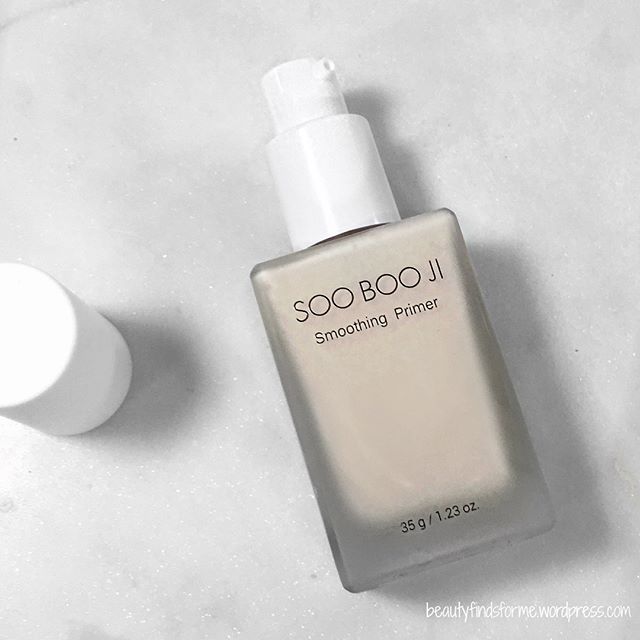 I am so impressed by this primer from A'Pieu that I am going to look into purchasing a few more products from them ~ Soo Boo Ji line includes a cushion and a foundation and A'Pieu also makes a matte primer in a tube as well.   I love that this has hydrating benefits as well as mattifying, pore control and can be used as base makeup, due to its brightening effect.   I would say that due to its hydrating properties, all skin types can use this product but I think it is best for oily and combo-oily skin.   Have you tried any of the A'Pieu Soo Boo Ji products? What did you think of them?
Where to Purchase
Jolse carries this primer (click here)  plus other Soo Boo Ji products (click here), ranging around $16.00 to $18.00  USD each.  Jolse has free shipping and also provides lots of samples too!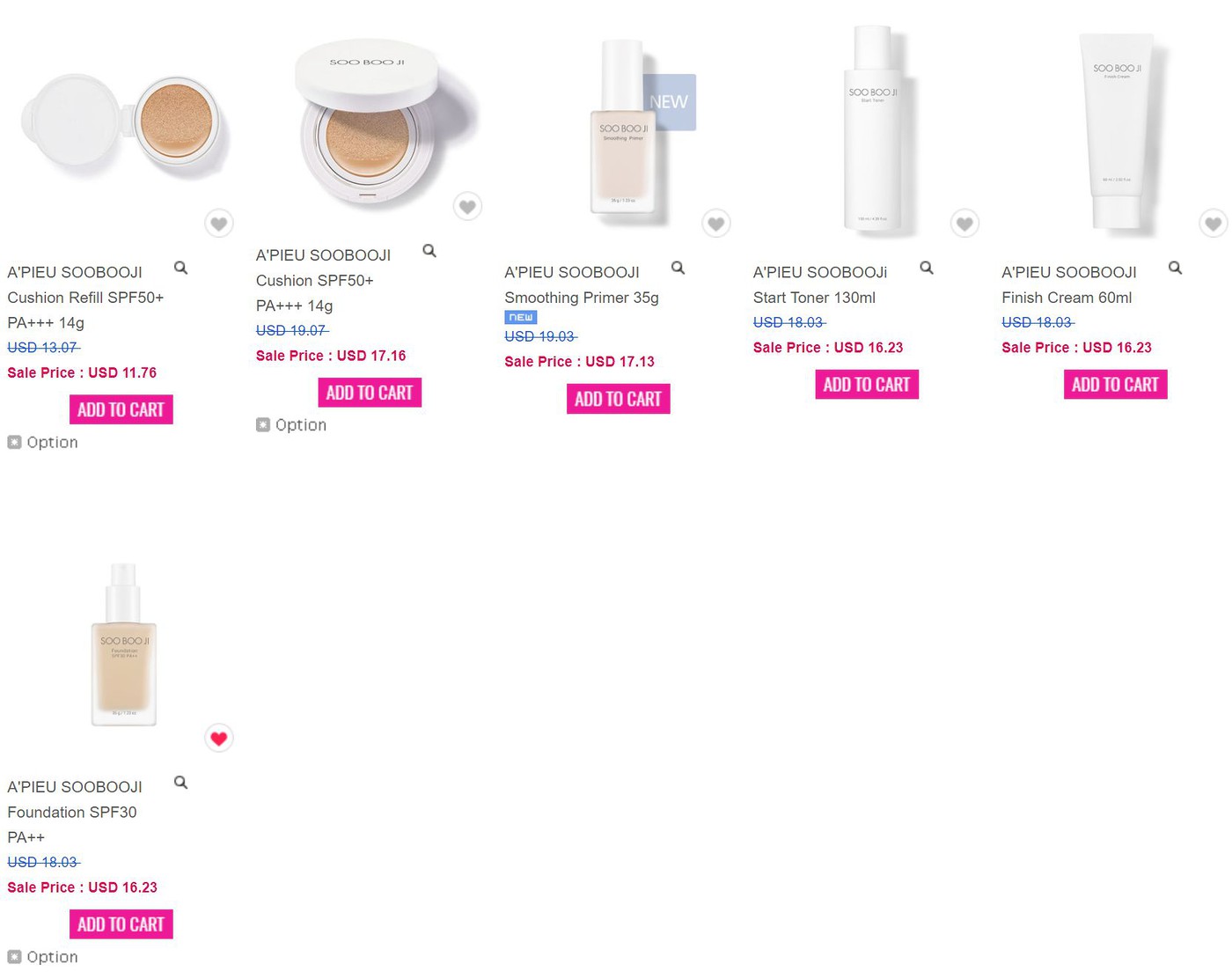 [ disclaimer: product received for review purposes ]