I missed unboxing March's Yogi Surprise ~ I took the photos and everything, but never uploaded it ~ if I have time, I will do it, but here is April's! I always enjoy getting my Yogi Surprise Lifestyle box ~ even if you do not practice Yoga, this is a great eco-friendly, green lifestyle subscription box.  What is Yogi Surprise?   

Yogi Surprise Lifestyle Box
6-8 full-size yoga lifestyle items

Vegetarian and GMO-Free

$70+ retail value in every box

$44.95/month + free shipping
This month's theme is "Your Spring Cleanse", where you not only have tools to help spring clean your home, but also your body and mind.

Informational Card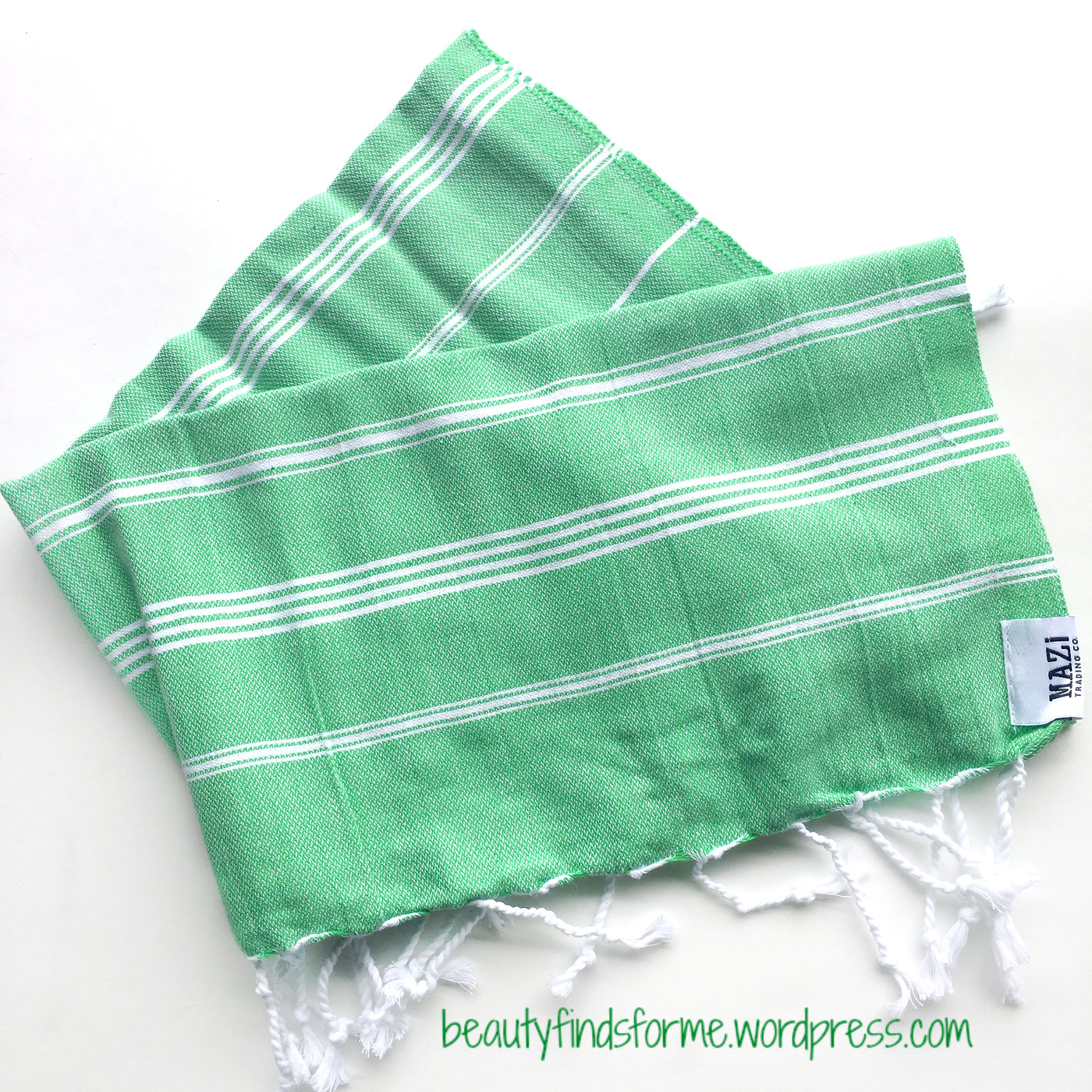 MaZi Classic Mini Turkish Towel  My towel is in a bright spring green shade with white stripes ~ made from 100% premium quality Turkish cotton, this hand-loomed eco-friendly towel measures 24 x 43 inches (not so mini!) and can be used in place of microfiber towels.  This is already pre-washed, so I find it to be very soft and will get softer each time you wash it and the cotton is responsibly sourced as well.   This is a great little towel to use for my hair or to bring when I work out or just to have as a placemat too.  RV $24.00  Promo Code: Save 15% off your first order at MaZi with promo code MAZILOVESME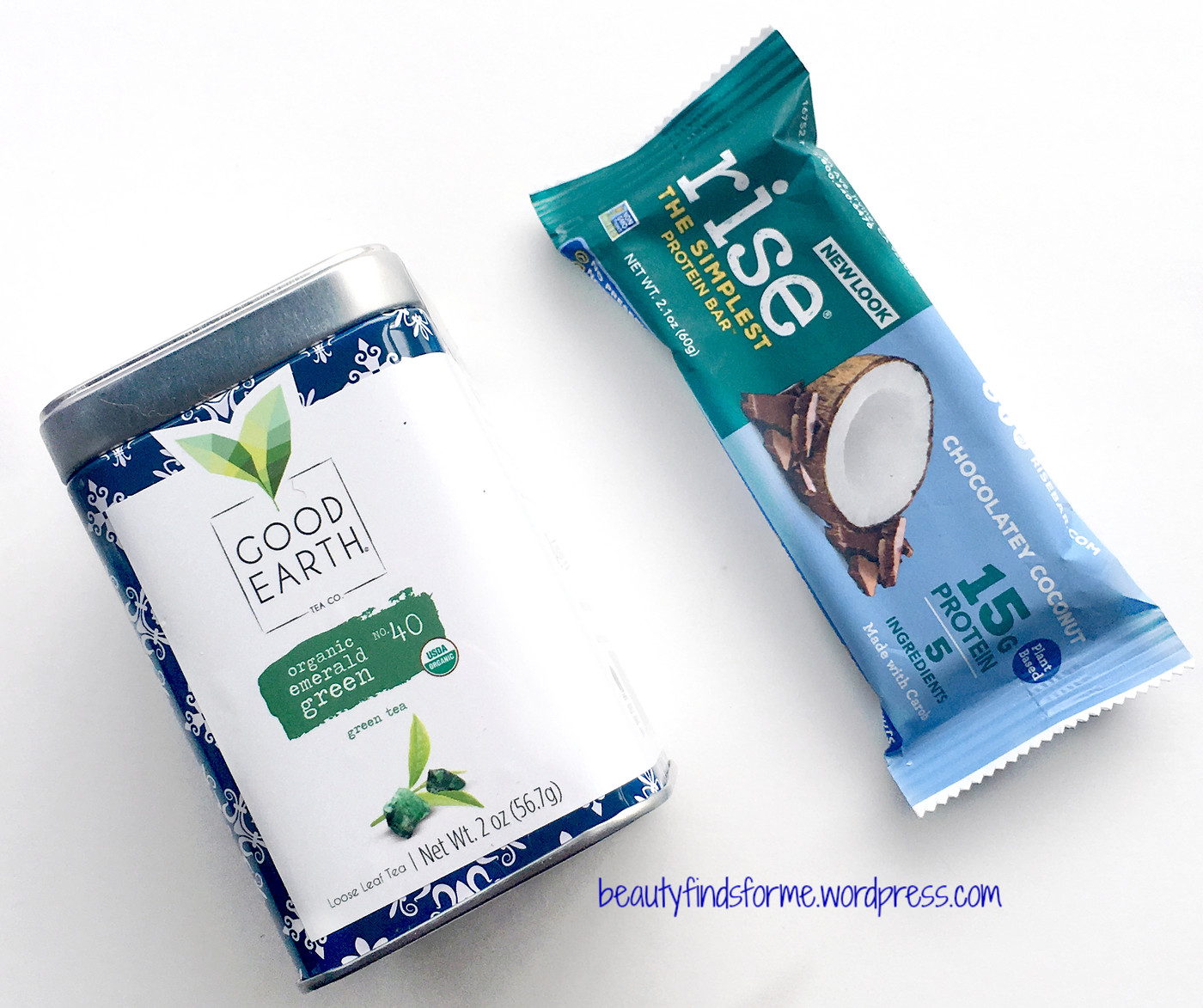 Good Earth Emerald Green Tea  Wow!  A full 2 oz tin of green tea  ~ this is harvested from the mountains of Southern China and has a sweet, smooth taste with notes of flowers and earth.  The tea is certified USDA organic and it is a loose leaf tea and the color of the tea once brewed is a lovely light spring green.  2 oz tin RV $12.99  Promo Code: Save 10% off your first order at Good Earth with promo code NEW10 and if you spend more than $15.00, you get to pick your free samples too. 
image credit from good earth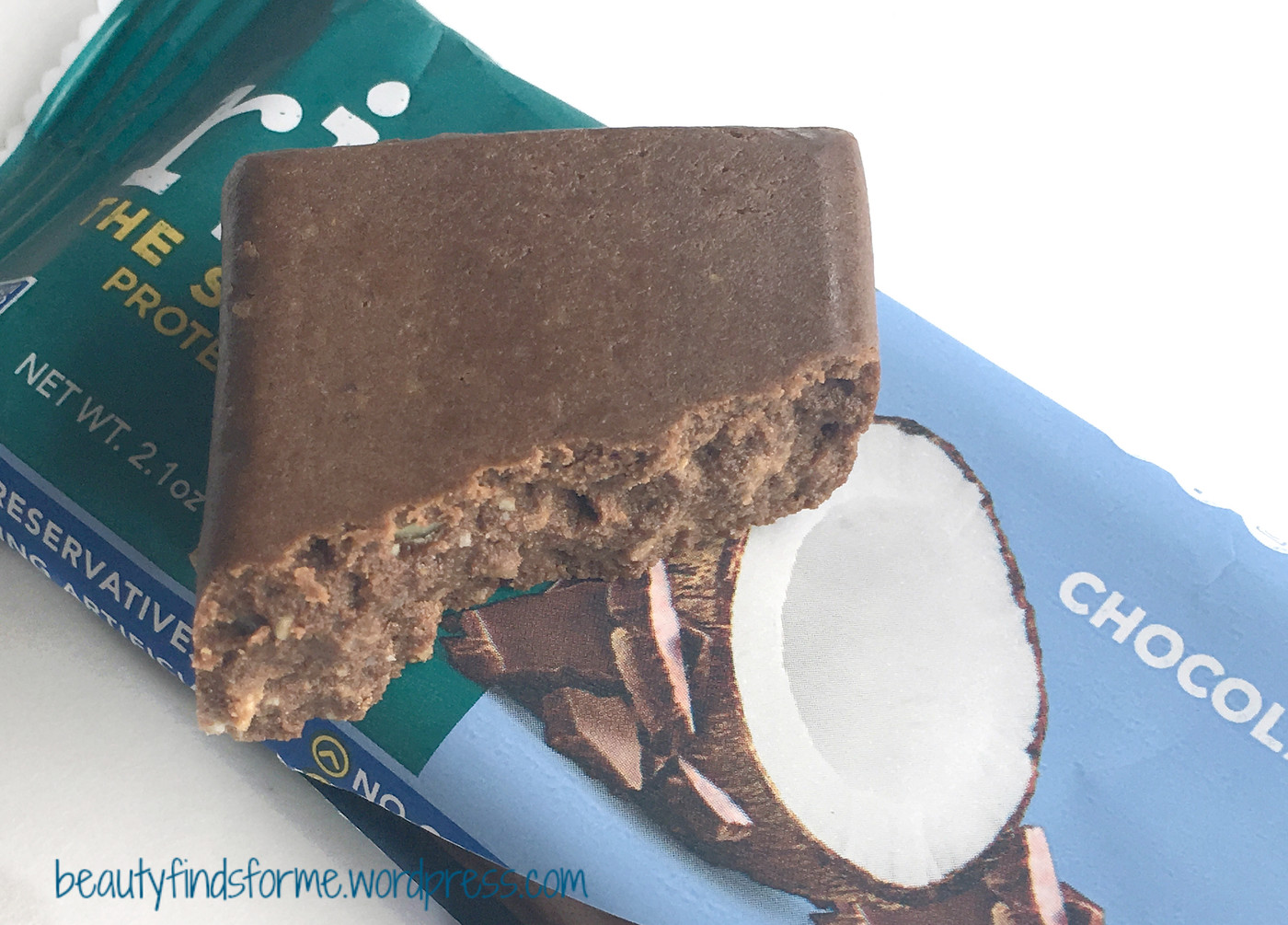 Rise Chocolately Coconut Bar  This is a plant based protein bar, made with only five ingredients.  It contains 15 grams of protein, 3 grams of fiber and rich in iron.  This has a dense texture, like a slightly moist brownie and it is so good ~ I can see the  shreds of coconut in the bar and really taste the chocolately-coconut goodness.  Very yummy!  This is gluten free, vegan, non GMO and all natural.  This is made in small batches daily in California, so it is fresh.  RV $2.25
Ingredients: Organic cashews, pea protein isolate, organic coconut nectar, carob powder, organic shredded coconut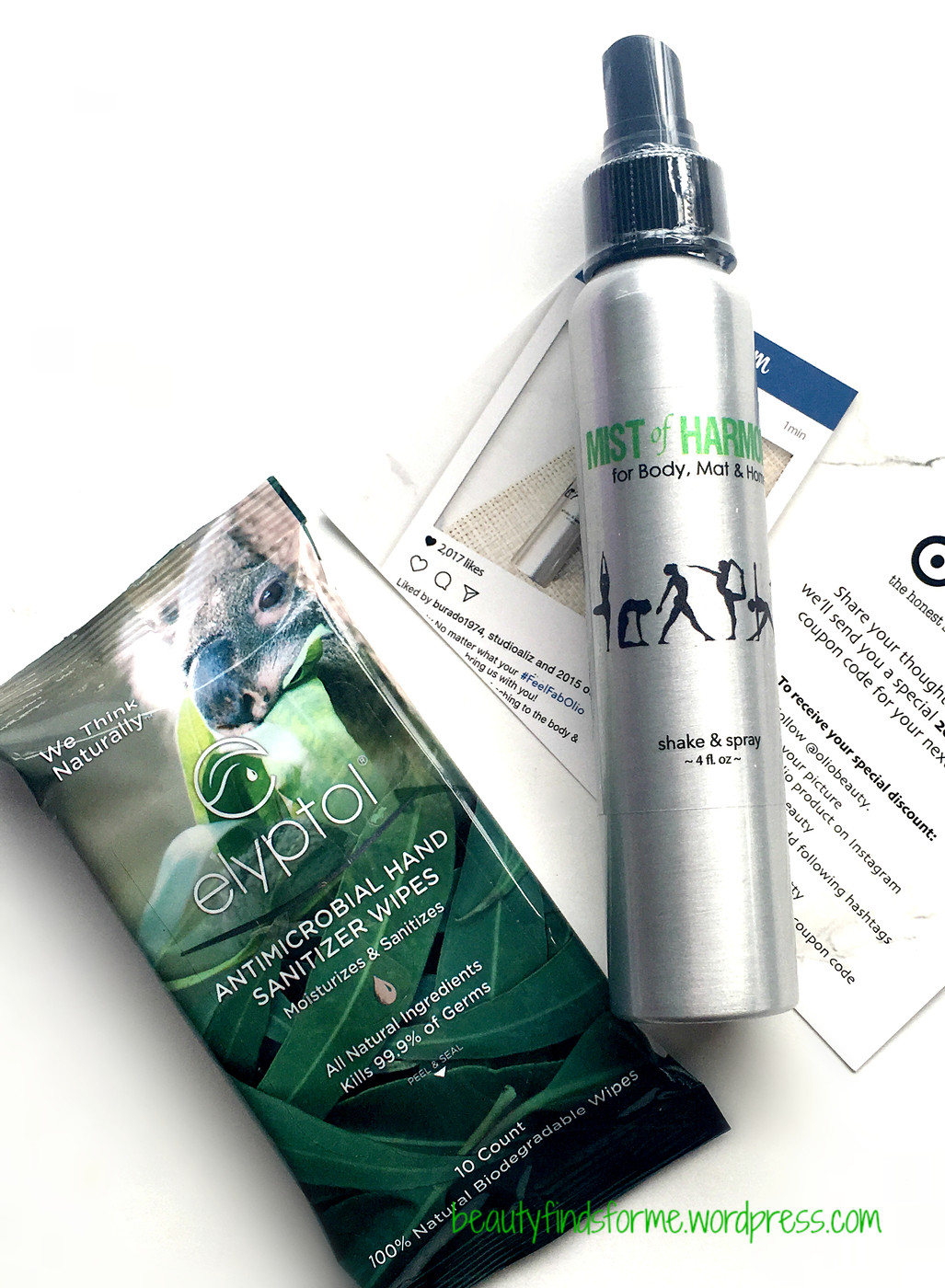 elyptol Antimicrobial Hand Santizer Wipes  These are made with natural botanicals and eucalyptus essential oils and wi ll kill 99.9% of bacteria, fungi and other common germs and they are a hospital grade 100% natural, non-toxic wipe. These smell wonderful ~ if you love the scent of eucalyptus, you will love these!  They don't leave my hands dry as some wipes do and the sheet is made from 100% natural bamboo fiber.   USDA Certified Biobased Product, EWG verified and cruelty free, this is also made without triclosan, benzalkonium chloride, quats, parabens, synthetic fragrances,glycols, chlorine, formaldehyde carriers, petrochemicals.  10 Wipes RV $3.99
Ingredients: ethyl alcohol (70% v/v active ingredient *), purified water, eucalyptol, vegetable glycerin  *naturally sourced
About Elyptol: Eedorsed by some of the  world's leading safety, effectiveness and green monitoring organization. Member of the World Health Organizations (WHO) collaborative Hand Hygiene Program.Registered with the U.S. Food &  Drug Administration (FDA) and Therapeutic Goods Administration (TGA) in Australia. Follow European Commission (CE Mark) guidelines.

Olio Beauty Harmony Wellness Mist for Body, Mat & Home From an etsy shop, this delightful citrus and woodsy scented mist is good for clearing out the air, use as a body mist or even freshen your yoga mat!  This comes in a tall slim aluminum bottle and its blend of lemon, geranium, rosewood, cedarwood, ylang ylang and grapefruit essential oils are calming, balancing and helps for meditation and self reflection.  This has a base of witch hazel for antibacterial and cooling benefits.  This handcrafted in the USA and is free from parabens, chemicals and is cruelty free. 4 oz  RV $12.00
Ingredients: Water, Hamamelis virginiana (Witch Hazel) extract, Citrus medica limonum (lemon) peel oil, Pelargonium graveolens (geranium) oil, Cananga odorata (Ylang Ylang) oil, Aniba rosaedora (rosewood) oil, Cedrus atlantica (cedarwood) bark oil, Citrus paradisi (grapefruit) oil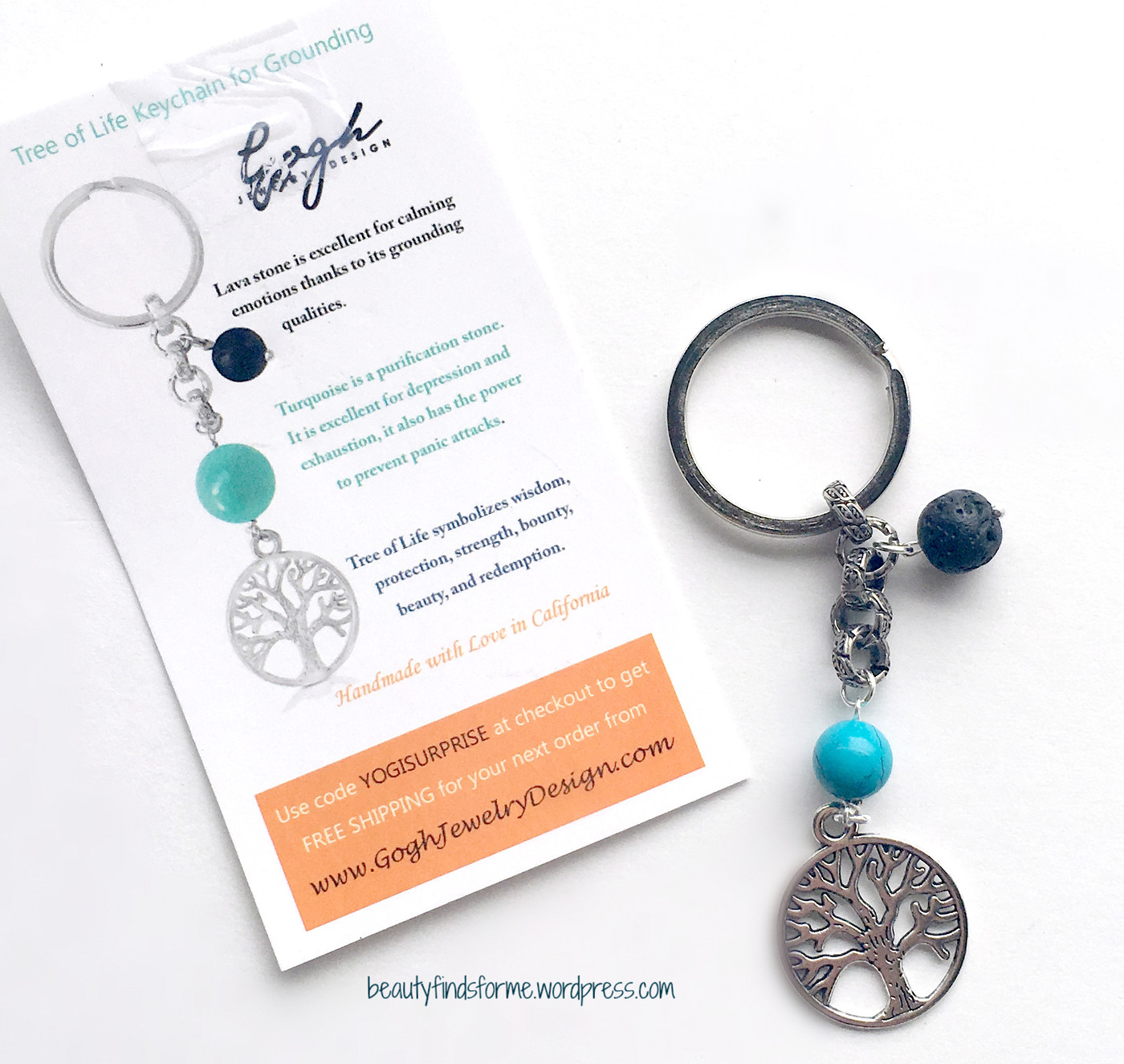 Gogh Jewelry Design Tree of Life Keychain  This is really nice!  I love the mixed textures in this keychain  ~ there are five small textured round hoops with a round lava rock bead attached to the top hoop, followed by a larger round bright robin's egg blue turquoise bead and then the silver toned  1 inch Tree of Live pendant.  This measures 3 inches in length and I will use this to put my RSA SecurID device, as I am always misplacing that thing!  Handmade in California   RV $29.00  Promo Codes:  Use yogisuprise to get free shipping off your purchase and  RIGHTNOW to save 25% off your order at Gogh Jewelry
Tree of Life: a symbol for the true self and serves as a positive, healthy model for the unfolding development of both psyche and spirit.
Turquoise: purification stone
Lava stone: excellent for calming emotions thanks to its grounding qualities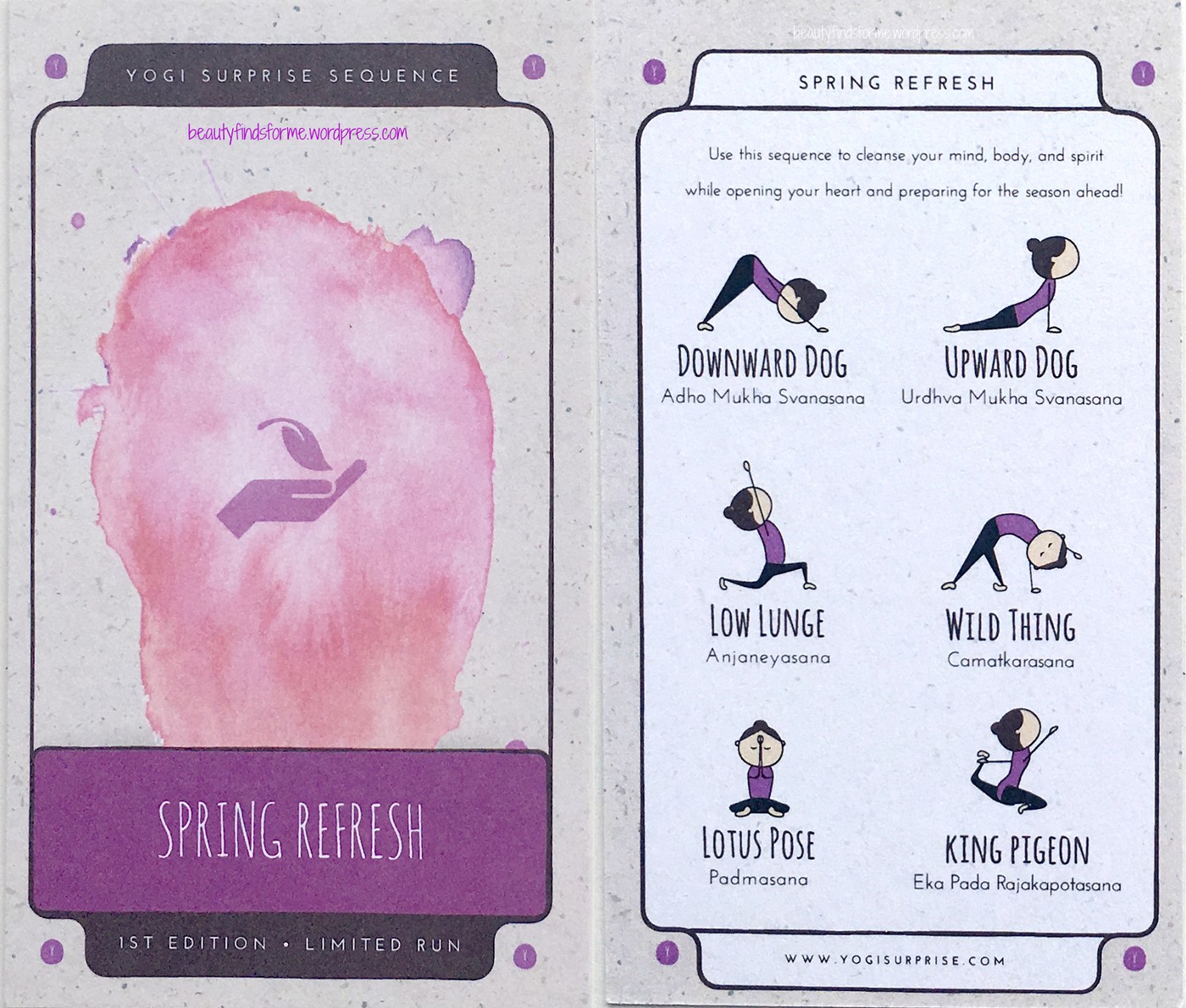 Bonus Item: Yogi Surprise Yoga Sequence Series Card:  Spring Refresh: "Use this sequence to cleanse your mind, body and spirit while opening your heart and preparing for the season ahead."   Yogi Surprise always has a sequence card in every lifestyle box with poses and positions that reflect the theme of the box.

There were also some surprise items from past boxes in here.  The card only stated one, but I received THREE!!  I am really excited about one of them as I had wanted this fragrance but didn't get it originally.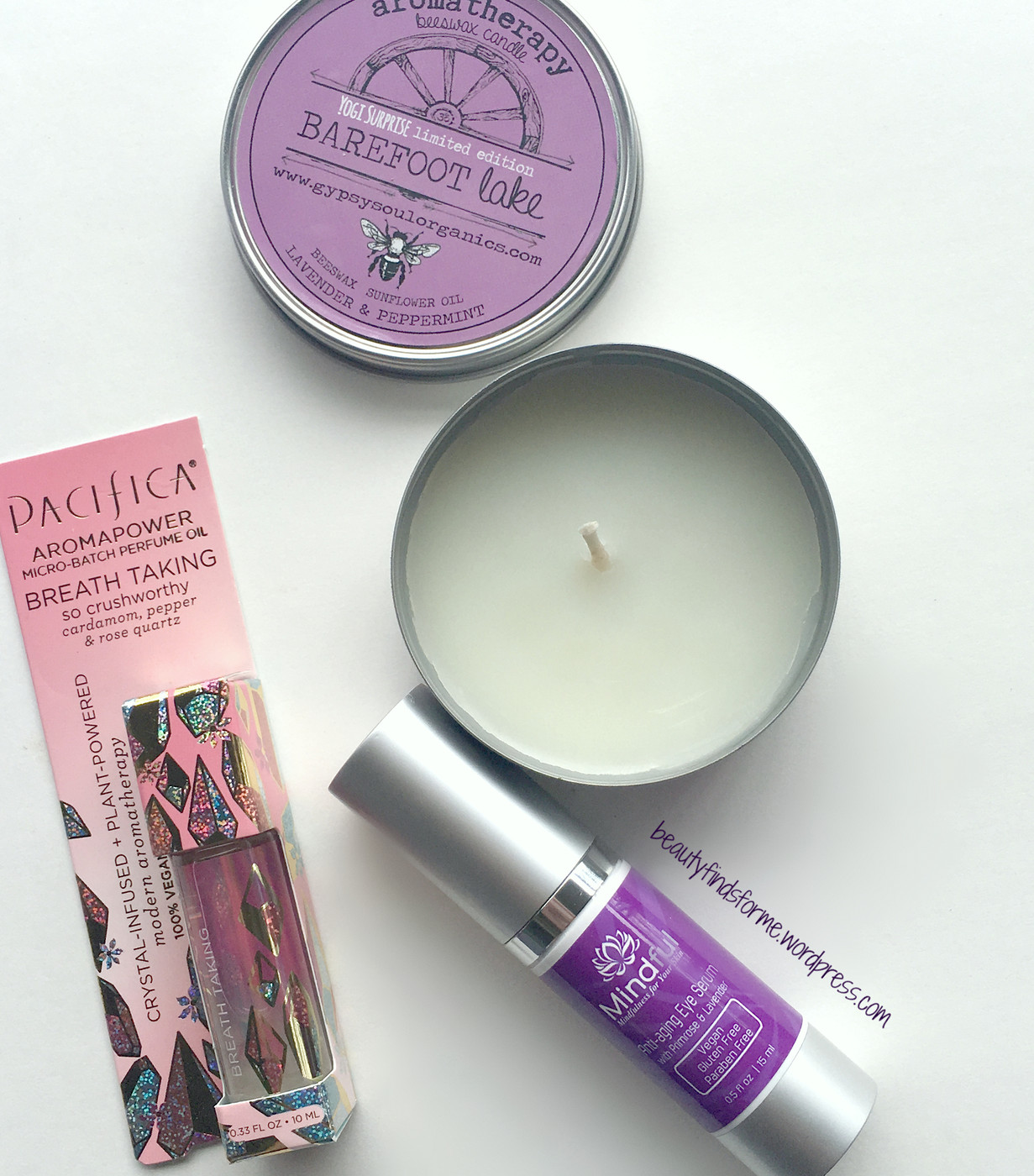 Pacifica Roll On Perfume Oil in Breath Taking   This was from the November 2017 box and I had received Dream State, which was jasmine.  I couldn't use it but I REALLY wanted to get Breath Taking and this time around, I received it!!  From my original unboxing…  So there are several varieties in the AromaPower Micro-Batch oils this month. The AromaPower perfume oils are plant fragrances with crystal-infused aromatherapy oils.  Now, I am not sure I buy into the infusing of crystals with perfume oils, but I have to say, this packaging is impressive.  From the box to the glass roll on tube, there is a holographic effect with essential oils & plant extracts. It is made in small batches in Portland Oregon. Breath Taking is made with cardamom, vanilla, pepper and warm spices infused with rose quartz and I really smell the cardamom and vanilla in here.  It is SO pretty too.  This is vegan and cruelty free. 10 mL RV $14.00
Ingredients: Caprylic/Capric Triglyceride, Simmondsia Chinensis (Jojoba) Seed Oil, Tocopherol (Vitamin E), Parfum (With Natural Essential Oils And Extracts)
Mindful Anti-Aging Eye Serum with Primrose & Lavender  From July 2017 box, this is a vegan, gluten and paraben free eye serum that is a lightweight eye product.   Original writeup from July:  Serums are usually not as heavy as creams and are a good product for all ages ~ if you are younger, you can use just this ~ if you are older, like me, you use this first and then layer a cream over it.  This is doesn't really have a scent to it ~ it anything, it is a generic scent that is very light and unoffensive.  It comes out of the pump very creamy and then as I spread it around, I can tell that this is very silky, smooth and lightweight ~ it absorbs quickly as well.

This contains some amazing moisturizing oils, which is why I am shocked at how weightless this serum is ~ jojoba, borage, evening primrose ~ and it has hydrating aloe and hyaluronic acid, along with calming, soothing and healing lavender.   This is vegan and free from parabens, sulfate and gluten, and it is also cruelty free as well.  15 mL RV $49.00
Ingredients: Aloe Barbadensis (Organic Aloe) Leaf Juice, Simmondsia Chinensis (Organic Jojoba) Seed Oil, Emulsifying Wax NF, Tocopherol (Vitamin E), Butyrospermum Parkii (Organic Shea) Butter, Lavandula Angustifolia (Organic Lavender) Flower Extract, Camellia Sinensis (Organic White Tea) Leaf Extract, Calendula Officinalis (Organic Calendula) Flower Extract, Aspalathus Linearis (Organic Rooibos) Extract, Olea Europaea (Organic Olive) Oil, Daucus Carota (Carrot) Seed Oil, Methylsulfonylmethane (MSM), Sodium Hyaluronate (Hyaluronic Acid), Glycerin, Oenothera Biennis (Evening Primrose) Oil, Rosa Canina (Rosehip) Fruit Oil, Borago Officinalis (Borage) Seed Oil, Rose Oil, Allantoin, Xanthan Gum  cosDNA analysis

*Some ingredients used in skincare may be derived from either plant or animal sources. Mindful Skincare only uses plant derived versions of these ingredients to ensure a vegan end product.
Gypsy Soul Barefoot Lake Candle  From September 2017, this candle is part of the Bee Peaceful Collection, this 100% natural beeswax candle is infused with lavender and peppermint to help ground and relax you. It is very cooling and soothing and I love these two scents. 4 oz tin 30~40 burn time hours RV $15.00    Promo Code: Save 20% on your next purchase at Gypsy Soul with BeeHappy and free shipping with orders over $25.00 (no code needed)  
Ingredients: organic beeswax, organic sunflower oil, organic lavender essential oil, organic peppermint essential oil

This month IS AMAZING in both the products and value.  I really love the new items in it ~ the towel, room spray, tea, protein bar (which is already eaten), cleansing wipes (so refreshing!) and the keychain.  The extras were amazing too ~ the perfume was a scent I wanted to try badly and candles are always welcome!  The total value was $172.23 ~ $84.23 for the regular items + $88.00 for the surprise items!   Do you subscribe to Yogi Surprise Lifestyle Box?  What was your favorite item this month?

If you are interested in signing up to Yogi Surprise for either their Lifestyle or Jewelry box, I would love it if you used my affiliate link  or save $10.00 of your first box with referral code REF3AQZHRS0OX.  Join and received free Chakra Healing Stones

Check out the spoilers for next month's boxes below!    If you sign up for the Lifestyle box, use YOGILOVE to get 15% off the life of your subscription!  There is also a 25% coupon that expires on 4/28/2018 SPRING25

Next Month Spoilers

[ all descriptions in italics from linked website.  this blog post contains referral & affiliate links ]